I'm doing art this week, along with poetry, featuring paintings from my book,
Seven Beats a Second
, a collaborative enterprise, poetry by me and art by
Vincent Martinez.
Each painting has a full page in the book (and there are more than I could use here), then was cannibalized by to provide a full-color illustration for every poem. It was a fun thing to do, but I'm not ready to do it again.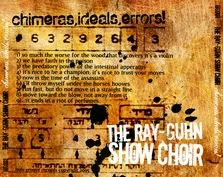 And in addition to the art from the book, I'm turning to the book for old poems this week.
I've featured both the art and the poetry before, but, I still have a few books to sell. In addition to my remaining copies, my publisher has the books available on a print to sale basis on Amazon, U.S. India & Great Britain, as well as some other places I never heard of until doing a Google search of myself.
If you think you might want to buy direct from me, email me at allen.itz@gmail.com. Minimal cost (I need room in my closet) plus shipping. If you want, I'll include a copy of the music CD originally sold with the book (which is not available from the publisher) for a very small additional charge. Mostly electronic improvisations - pretty good stuff.
My anthology this week is
Waiting for the Unicorn - Poems and Lyrics of China's Last Dynasty, 1644-1911
. The book is a First Midland Book Edition published in 1990. The books publication was with the assistance of a grant from the Pacific Cultural Foundation of Taiwan.
The Ch'ing dynasty was the last in China, ending in October, 1911, when, following an uprising of the "New Army." Despite the declaration of the Republic of China, the
generals of the New Army continued to fight among themselves for some decades which came to be called the "Warlord Era." The dynasty was briefly restored by the Japanese during their occupation until their defeat in 1945.
My new poems for the week and the poems from my library are standard issue, excitement limited to the discover of maybe some fine poets and poetry you haven't bumped into before.
Here they are:

Here's my first new poem this week.
It's true, how every much we may sympathize with someone who meets with undeserved misfortune, we enjoy an equal amount of satisfaction that we will probably benefit, even if only indirectly, because for every one who loses, someone else will win. And we, being not so good as we like to tell ourselves we are, are not loath to take our pleasure with our pity.
in every life some storms must blow - and for others, some welcome rain as well
mid-August
and summer, smelling still
like an over-heated goat, but beginning
to lose its grip,
its strangle-hold on life
slipping
sunrise comes later,
mornings, even at mid-day
when the sun peaks its burning way,
still hot, but dry, a breeze
that cools shadows and shade where you can find it
the dog,
willing to leave the air-conditioned house
for a lay-down in high grass,
sleeping under the afternoon sun...
very soon, the first swirling
currents of storms,
hot gulf water
building power to blow
disaster
a season of heartache
for some...
but rain for us...
we say our fervent prayers
for a benevolent god's comfort
to all who suffer
the terrible effects of wind
and surging tides...
rain for us,
as is
our due
Waiting for the Unicorn
, this week's anthology are by
Wu Wei-Yeh
.
Considered the greatest poet of is time, Wu lived from 1609 to 1672.
I couldn't find any kind of illustration to use that might suggest Wu, but I did find an interesting Wikipedia entry that says that the words "wu wei" describe a Taoist concept literally translated as "non-action" or "non-doing" - the idea that, for example,that a tree doesn't decide to grow, then takes a "growing" action, it just grows.
I have no idea if that has any relevance to the poet or not, but it's interesting.
Both poems were translated by
Marie Chan
.
Leaving T'u-sung at Dawn
A lonely moon beside the village,
The chilly tide comes and goes.
Voices emerge from the low-awnings,
Ropes sink by the creek's bridge and trees.
Braving the frost, I leave in my light skift,
Donning my clothes, I hear the cock at dawn.
Bamboo weirs sound like roaring rapids,
rushes on islets seem like precipitous rain.
Fishermen call as they enter the estuary,
Farmers in fear shout from their gates.
Unexpected is the sight of torch fires,
Market sounds: voices of sires and dames.
The tide turns, village shops move,
A single sail have I seen so far.
Livelihood is asking about sedges and rushes,
Worldly affairs are cut off by the marshland.
'Tis fitting at last to part from friend and kin,
To pole my boat and live here evermore.
Blocked by Snow
The mountain pass is magnificent, yet the road is arduous.
The team of horses harnessed and just as soon unharnessed.
Yellow dust fills a hundred feet, snow a thousand,
And you know that this is not south of the river
Here's my first old poem this week, from
Seven Beats a Second
, my first book, available through the various Amazons or directly from me (for a little while - don't have that many left).
rethinking the probabilities of God
I approach the
conversion age,
when old atheists
begin to peek
around the corners
of their lives thinking
maybe they'll find God
hanging out on the
doorstep after all,
when memories
are friends
more dead than alive
alas poor Orrick,
not to mention
Bob and Ted and
Fred and Nancy
and Molly with the
long blond hair
and Rennie
whose breasts
I touched in the
back of the bus
and Rennie's
boyfriend Larry
who claimed her
breasts as his own
and beat the
crap out of me the
next day and damn
thinking about it
makes my fingers
tingle even now
it's not the foxholes
that persuade us
we were all immortal
then and dumb
as the dirt
that grew wet with the
surprise of our blood
it's driving past
the old folks' home,
knowing
they're making
a bed up for you
Czeslaw Milosz
from his book
Road-side Dog
, published in 1998 by Ferrar, Straus and Giroux. The poems were translated from Polish by the author and
Robert Hass
.
Born in 1911, Milosz won the Neustadt International Prize in Literature in 1978 and then the 1980 Nobel Prize in Literature. Until his death in 2004, he was Professor Emeritus of Slavic Languages and Literature at the University of California, Berkeley, where he taught from 1961 to 1998.
Unmanly
Writing poetry is considered an unmanly occupation. Practicing
music and painting is not so burdened. As if poetry were taking
on itself the blemish accompanying all the arts, which are co-
vertly branded effeminate.
In a tribe busy with serious occupations - i.e., war and getting
food - a poet secured a place for himself as a witch-doctor,
shaman, a possessor of incantations which protect, cure, or
harm.
Tropics
A parrot screeches.Ventilators turn. An iguana walks vertically
up a palm trunk, a shining ocean wave puts foam on a beach.
When I was young, I was driven to despair during vacations
by the boredom of obvious things. In my old age, finding my-
self in the tropics. I already knew that I had always searched
for medicine against this horror, which lasts because it means
nothing. to give a meaning, any, only to get out of this bovine,
firmation, negation, like and incarnated nothingness. Religions!
Ideologies! Desires! Hatreds! come to cover with your multi-
colored fabric this blind thing, deprived even of a name.
Pelicans
I marvel at the incessant labor of pelicans.
Their low flights over the surface of the sea,
Poising in one place, suddenly diving
For a singled-out fish, the white splash -
All day, from six in the morning. What are views
For them,what is blue ocean, a palm tree, the horizon
(Where, at the ebb, like distant ships,
Rocks crop out and blaze,
Yellow, red, and purple)?
Don't come too close to the truth. Live with a representation
Of invisible beings who dwell above the sun,
Free, indifferent to necessity and hunger.
Here's another new piece from last week.
curmudgeon log: star date 16-08 of 2013
pleased
to see winter soon
when all these gnarly feet
flippity flopping around will be back
in real shoes
cause
I hate those flippity flops
cause
who wants to see some ancient codger's creakity old yellow toes
of some young man's asphalt-black feet
(but Jesus wore sandals they say, yes, I say,
but it says right there in the bible that
he washed his feet every days, too)
women are better
cause
at least they color their toenails up
in hues of red and pink and yellow and blue and green and black
and purple and....enough
as occasionally pleasing as those toes might be,
something about spending enough money on toe-jam maintenance
to support a family of twelve in Indonesia
for six months
just doesn't sit well with me
decadence,
that's the way I see it...
it's like the fall of the Roman Empire,
all about tattoos
and dirty
toes
flippity flopping around in the all-together
Chu Yi-tsun
was born in 1629 and died in 1709. Although his family, affiliated with the previous Ming dynasty, lost much of their influence when that dynasty fell to be replaced by the Ch'ing dynasty, Chu was able to overcome difficulties and become one of the first eminent poets and scholars of the new order.
Here are two of Chu's pieces, translated by
Irving Lo
.
Crossing Ta-yu Mountain Ridge
Straight up against the clouds above the ridge, stands the awesome
pass alone;
Along the post road, plum blossoms tell of months and years long
gone
A temple to the Prime Minister keeps company wit solitude;
The palace of the King of Yueh is forever rank with weeds.
From days of yore , no wild geese from the north ever come here;
From this time forth, flying south,only the cuckoo birds.
I turn away in sorrow from a second look at my native land;
Jumbled hills and a setting sun obscure my long way home.
Mallard Lake Boating Songs: Two Selections
I
Sandbar egrets,sleeping,nestle close to my boar;
Startled crows, beyond willows, cry from the other shore.
Because I love autumn, I've come to admire the bright moon,
I no longer live east of the lake but have moved to the west.
II
The wind above Long River spreads the scent of lotus, leaf after
leaf;
Accustomed to spending the night at Crooked Pond are the
untamed mallards.
"Your boat just loves to head for Crooked Pond;
But,for me, how I pit that Long River is so long!"

Here's another from
Seven Beats a Second
.
I think one of the worst things, maybe the worst thing, about getting old is thinking of all the great things you didn't pay enough attention to when you had the chance you'll never have again.
photo album
I'd give a year of my life to have that day again
not that last awful year we all face,
5h3 e4oolint-in-your-oatmeal year, not that
mind-blank-body-broke-spirit-gone year
I'll give that year away for free
no, I'm talking about next year,
while I still have prospects,
next year, when there might still be time
for a little more rock and roll
under a summer moon,
a little more time for snuggling
on the back porch, watching a winter storm
blow through leafless trees, listening
to the clickity clatter of dry branches,
time for a weekend at the beach,
time to read, time to write,
time for all those things I know
will some day slip away
that's the year I would give up
to live that day again
Dilruba Ahmed
, taken from her book
Dhaka Dust
, winner of the 2010 Bread Loaf Writer's conference Bakeless Prize. The book was published Graywolf Press in 2011, with support from the Minnesota State Arts Board, the National Endowment for the Arts, and private funders, including Target and the McKnight Foundation.
A writer with roots in Pennsylvania, Ohio and Bangladesh, Ahmed earned an MFA from Warren Wilson College and has taught at Chatham University low-residency MFA program.
Turn
At the field's perimeter
frog eggs churned
to tadpoles. Grass
stained our jeans
while wood-scents rose
among rocks
and trees. We found
pollen-breath,
nectar-threads, morning
glory and mint.
Honeysuckle grew suddenly
in pares of barrettes
when girls emerged
from hedges
wearing cotton skirts
and flowered dresses.
Picasso's Self-Portrait in Blue Period, 1901
At twenty, haggard,
lean as a stray, someone
I cross the street to avoid at night
even as I notice
pink lips, blue
hollowed cheeks. By now, we've both lost
friends we won't recover. Huddled
in his navy coat, he watches from
room to room. His grief, mine -
eyes two sunken tombs.
This poem is from last week, a morning I was feeling a little more ambitious than usual. Probably should have ignored the impulse.
obviously
the boredom of obvious things
Czeslaw Milosz
listening
to the Beatles at my coffeehouse
yesterday
remembering
the excitement of listening to Sgt. Pepper
for the first time,
the music, a revelation of new and modern
and unexpected and young
as I was young...
in the same year
of that first listening, touring
little towns and old castles
in Germany,
everything so old, so long established,
seeing Schloss Heidelberg high
above the Necker River,
imaging the old village below,
the massive structure, its stones looking organic,
as if grown out of the hilltop
like the trees
around it,
old...
and east of Heidelberg,
the exterior walls,
the only things still standing at Frankenstein Castle,
as if its stones,
following
the rule of all organics,
were sinking back into the forest,
back into the black earth from which they grew,
old,
all so old, remnants, curiosities, obvious
in the irrelevance to the now
of that time
my time...
my time
passing a store window,
seeing for the first time the album,
then listening to it for the first time, so new,
so different,
so of the new time,
my time,
shaking loose a generation
from the boredom of the obvious, the oppression
of how it's always been
and will be
again
& again,
shaking loose a generation
on the cusp of making the same
obvious mistakes
but in new ways,
making them their own mistakes,
the same as made by every new generation, finding
the arrogance of new and untried, screwing up,
all the same, in the same old obvious ways...
setting the stage for the
next
revolution...
except the old revolutionaries
won't go away,
won't fade...
it is only the listeners
who have become the new boring and obvious,
not the music,
still new and exciting
as is all great art...
it is the listeners,
the discoverers whose discoveries out last them,
who charted new ways to new days
now past,
the revolutionaries
who won't leave their moribund revolution behind,
who have fallen in love with easy, comforting memories
of when they were sure
they were the thing that was
to be the future,
not content to have become the past,
not content to become
the crumbling stones of a structure
no longer having purpose
beyond being the place where casual passers-by can gawk,
boringly obvious in their settled place,
a line or two in a book
no one cares to
read,
a special on public TV
no one cares to
watch...
Yuan Mei
, born in 1716, is considered the Ch'ing dynasty poet best known in the west.
Born into genteel poverty, Yuan was an early prodigy, achieving his first degree at the age of twelve. Assigned to study the Manchu language, he, more interested in writing poetry, did not study and failed the exam. Unable to be assigned to a more prominent position in Manchu, he was appointed to a succession of minor district magistateships. Though very well liked by the common people in all the districts to which he was assigned, he did not receive a promotion he had expected in 1749 and chose to retire instead, a retirement that lasted nearly fifty years, until his death in 1798.
Here are several of his very short poems, all translated by
J.P. Seaton
.
Willow Flowers
Willow flowers,snowflakes
The same; they're feckless -
No matter whose garden they fall in,
They'll always follow the wind away.
Money
There's something to love in each thing in the world
Except money: that most insipid of all things:
In life, you can't get it;
In death, you can't take it.
Rain Passes
Rain passes, washing the face of the mountain;
Clouds come, the mountain's in a dream.
Clouds, rain, come and go as they please.
The green mountain, as always, is unmoved.
Sleeplessness
One rain, and all the flowers done!
Third watch, and all the music still.
Except what strikes my ear and stays my sleep:
From windy branches the last drops fall.

This is another old poem from
Seven Beats a Second
.
I should say in posting this that I own no guns or explosive devices and have no plans for a terroristic assault on the First Nation Take You Money Bank and Distrust, right across the street from We-Pay-Peanuts-and-You-Provide-the-Food Stamps Mart.
the flack for the Safari Club
defends the sporting ways
of his wealthy employers
look, he begins
with a nod that says
listen up!!!
you
tree
hugging
elephant
kissing
liberal
commie
nitwits
there are
thousands
and thousands
of elephants in Africa
so shooting a few
is no threat to the species
in fact, he adds
shooting elephants
is good for elephants
thins the herd, you know
reduces overgrazing
insures sufficient resources
for those that remain
we love these elephants
you see
and only do what we must
for the good of the herd
well...
I say, of course
all for the good of the herd
James Welch
is considered by many to be the founding author of the Native American Renaissance. He was born in 1940 of Blackfoot, Gros Ventre, and Irish heritage. A graduate of the University of Montana, he taught at the University of Washington and Cornell. He also served on the Parole Board of the Montana Prison System.
He died in Missoula, Montana in 2004.
The following poems are from his book
Riding the Earthboy 40
, published in several editions, the last in 1990, by Confluence Press of Lewiston, Idaho,
Magic Fox
They shook the greet leaves down,
those men that rattled
in their sleep. Truth became
a nightmare to their fox.
He turned their horses into fish,
or was it horses strung
like fish, or fish like fish
hung naked in the wind?
Stars fell upon their catch.
A girl, not yet twenty-four
but blonde as morning birds, began
a dance that drew the men in
green around her skirts.
In dust her magic jangled memories
of dawn, till fox and grief
turned nightmare in their sleep.
And this:fish not fish but stars
that fell into their dreams.
Verifying the Dead
We tore the green tree down
searching for my bones.
A coyote drove the day back
half a step until we killed
both him and it. Our knives
became a ed for quick things.
It's him all right
I heard old Nine Pipe say.
As we turned away,
a woman blue as night
stepped from my bundle,
rubbed her hips and sang
of a country like this far off.
This is another poem from last week - a strange beginning to what turned out to be a very nice day, as foretold.
the rose
I saw the sun
rise
this morning...
half of a rose-colored disc
resting on the horizon, clear in the soft morning light,
the contradiction
of cold flames roiling its pastel surface,
no suggestion
of heat, not like the burning orange-red
of most morning's rising,
soft,
instead,
like the petals of a rose
rising round
to take the sky...
a sun
for a soft and easy
day,
a good day for garden
dreamers
Waiting for the Unicorn
anthology, I have this poem by early 19th century poet,
Ho Shao-chi
.
During his lifetime (1799-1873) and today, Ho was better known as a calligrapher than a poet. After receiving the required degree in 1836, he served as a member of the Hanlin Academy and in numerous local government positions, until he was removed from his post in Szechuan province in 1852 for criticizing the central government. For the rest of his life he taught in local academies, supervised a publishing firm and edited the
Thirteen Classics
.
Both of his poems below were translated by
J.D. Schmidt
.
Morning Rain
In my bamboo rainhat, I avoid tree branches dripping with dew,
the first cool weather, just right for a country excursion.
Mountain torrent clouds gather everywhere by themselves,
and mountain rain arrives suddenly before you know it.
Riding on horseback, I let my hat and robe get drenched;
Melons and beans by the village side are scattered, scraggly.
The weather clears, peaks and crags emerge;
Myriad waterfalls fly in unison, just one more miracle!
A Contrary Wind
A cold rain beats the river, the wind's contrary,too;
the boatmen get mad at me for constantly opening the door:
"Listen, if it weren't for the green mountain hues,
why would I be bouncing around midst the white waves!"
From
Seven Beats a Second
, a sight in line at the grocery checkout guaranteed to make you think.
Me anyway.
at the grocery checkout,
suburban type, blue pantsuit,
middle-aged, hair a little gray,
normal in every way, except
for her fingernails, yellow
like a dog's tooth, so long
they've begun to curl
like that illustration
I saw in Ripley's years ago
of the Hindu mystic,
black hair hanging wild
across his shoulders, hands
crossed in front of him,
fingers splayed,
nails like the bent and twisted
tines of an old leaf rake, and the
illustration beside his, another
Hindu holy man, blind, eyes
black smudges on the cheap
paperback page, eyes burned
away from looking at the sun,
seeing virtue in the light,
finding the truth of dark forever
and this woman, so normal
in appearance, koffee klatch
woman, garden club woman,
PTA woman, supermarket woman,
don't squeeze the Charmin' woman,
connected, somehow, to the
mystic search of holy men
in post-colonial India
a butterfly raises its
iridescent wings in the warm
breeze of a far Asian shore
and in a supermarket in Texas
I feel the earth shift
in its orbit
Paul Monette
was best known for his poems and essays about gay relationships. Born in 1945, he wrote of the struggle and eventual death from AIDS in 1992, followed by his own death in 1995 of the same cause.
His poem this week is from his book,
West of Yesterday, East of Summer
, published by St. Martin's Press in 1994.
Here
everything extraneous has burned away
this is how burning feels in the fall
of the final year not like leaves in a blue
October but as if the skin were a paper lantern
full of trapped moths beating their fired wings
and yet I can lie on this hill just above you
a foot beside where I will lie myself
soon soon and for all the wrack and blubber
feel still how we were warriors when the
merest morning sun in the garden was a
kingdom after Room 1010 war is not all
death it turns out war is what little
thing you can hold on to refugeed and far from home
oh sweetie will you please forgive me this
that every time I opened a box of anything
Glad Bags One-A-Days KINGSIZE was
the worst I'd think will you still be here
when the box is empty Rog Rog who will
play boy with me now that I bucket with tears
through it all when I'd cling beside you sobbing
you'd shrug it off with the quietest
I'm still
here
I have your watch in the top drawer
which I don't dare wear yet help me please
the boxes grocery home day after day
the junk that keeps men spotless but it doesn't
matter now how long they last or I
the day has taken you with it and all
there is now is burning dark the only green
is up by the grave and this little thing
or telling the hill I'm here oh I'm here
I smoked for 40 years, from age 12 to 52, and it is only now, nearly 20 years after I quit, that I'm coming to appreciate what a god-awful stench I left behind wherever I went during my smoking years.
In defense of people my age, we at least had the excuse of ignorance when we began to smoke. In 1956, when I smoked my first cigarette, a brand from Mexico, its paper soaked in sugar cane water, we didn't know what we know now about its effects. Scientists and doctors were warning us, but nobody we looked up to paid attention, so neither did we. Not only that, but everybody did it and they did it just about everywhere. Thinking back, I can only remember one place where neither I nor anyone else I never saw smoked, a church.
Young people today don't have that excuse. It requires a state of oblivion unimaginable to me for them to not know what they're doing to themselves when they light up. I saw a young woman several days ago, pregnant, the size of the Goodyear blimp, standing outside, smoking a cigarette. I felt like making a citizen's arrest for attempted murder. But I was too polite - the source of much evil in our world; too many of us are just too damn polite.
The piece is from my first book,
Seven Beats a Second
, published in 2006.
warning label
cigarette smoke
makes you smell like a bar in the morning
the stale stink of a butt-littered floor
and spilled beer
and piss from the overflowed urinal in the john
all overlaid by a reek of desperation
the desperation of limp cocks lost in lust-dreaming
losers lost in their own lies
redemption-dreams fading as the sun rises
to the squalor of crud-crusted eyes
and a lingering vomit-bile breath
Wang Kuo-wei
.
Born in 1877, Wang died in 1927. He was a poet and writer and is known as an influential scholar of China and its history. In 1924 he was appointed professor at Tsinghua University. A supporter of the overthrown Manchu emperor, he drowned himself in 1927 as the revolutionary army was about to enter Beijing.
His poem was translated by
Irving Lo
. As with many poems of the dynasties, the poem was written to a popular tune of music.
Tune:
Tieh lien hua
I
How much has the light thickened outside the window, under the
green bough?
Only the bright red cherries remain,
Still enticing he faded red petals to linger
All the fledgling orioles have grown old, in silence;
They come flying to pick the cherries before they fly away.
I sit and watch a pair of nursling swallows on the painted beam.
The swallows twitter softly
As if chiding someone for being tardy -
Surely a kind of longing. But how much do they know?
In the human world, only longing could have caused so much
wrong.
II
Who says that in the human world autumn has already gone?
Pale willows, strand upon strand,
Still play with their shadows of gosling yellow.
The setting sun upon a grove of thinning trees gleams brightly;
Never pass up the sight of dusk from a western window.
A myriad dots, the roosting crow; a chaotic, unsettled mass;
A glittering sea of golden waves
Again shrouds the tops of blue pines.
Where south of the Yangtze do you not find this scene? -
I'm distressed only because there's no one to savor it.
Seven Beats a Second
, a memory poem, mixing old comic strip heroes of my youth and my father.
Although maybe not such an old comic strip. Seems I remember reading somewhere that a movie based on the old Blackhawks comics either being made or in the planning stage. That would be fun, at least for us old guys.
when nighthawks fly in memories dark
nighthawks glide through the dark,
shadows against the star-lit sky,
soaring between trees,
picking insects from the air
like outfielders
shagging high, easy flies
nothing to it, with a shrug
as they toss the ball in
the birds fly through the air
and I think of old heroes
jumping from their planes,
uniforms glistening black,
Blackhawk, the leader,
Chop Chop, the Chinaman,
Andre, the Frenchman
with glossy black hair
and a pointy mustache,
and Olaf, the square head German
that's what they called my father,
third generation to leave
his central Texas enclave
of square heads and krauts,
always careful through two wars
not to draw attention to themselves
and their German ways, quietly
keeping to themselves,
raising their sheep and cattle
on rocky hill country pastures,
facing good times and bad
with square head persistence
and before Blackhawk, Smiling Jack
with his movie star looks, and his friend,
Fatstuff, with a belly so large buttons
flew off his shirt like popcorn in a pan
dad had a belly like that,
from his emphysema
ballooning his lungs,
making them heavy with spit,
swelling, degenerating tissue
dragging his lungs down,
collapsing his chest,
pushing his belly out
like he was pregnant with
the fruit of his own death
those popping buttons are on my mind
as I gasp for breath after a flight of stairs
and I think of my own belly pushing
ahead of me and I wonder
what it felt like to die in pieces
Elizabeth Seydel Morgan
, a Richmond-based poet who was born in Georgia in 1939. Recipient of numerous awards and honors, Morgan graduated from Hollins University in 1960 and taught English and Creative Writing at St. Catherine's School, a preparatory school for girls for many years. She earned an MA degree from Virginia Commonwealth University in 1986 and has also taught poetry writing at the University or Richmond, Washington and Lee University, the Virginia Museum of Fine Arts, and at the Virginia Correctional Center for Women.
The poems I selected are from her book,
Parties
, published in 1988 by the Louisiana State University Press.
Beyond Recognition
A lesion that destroys this area of the cerebral
cortex impairs the ability to identify a person by
facial features.
- Scientific American
And though there is no sudden face
in the doorway that makes you rush
to touch its familiar cheek,
neither is there the face
that causes you to cringe
or triggers the wish to smash it.
The leering face in the kitchen window
you couldn't erase from dreams
since you were eight,
the face you never could unmask
yet live with on a vow,
the wrinkled woman in your mirror
are innocent of history
as this problem child who comes to visit.
You ask me every time
in that same expectant voice
Now who are you?
All My Friend's Pets Are Growing Old
All my friends' pets are growing old.
Mike's clawless, scabby cat can't roam outside
for fear the bluejays she once mocked will strike
and peck her sores. So Mike picks up the turds
from his prize rugs with only mild disgust
and smiles at Tiger sleeping in a shaft of sun.
Barbara said at lunch the other day she's lugging
her black Lab (with help to push him up
into the car) weekly to the vet's for shots
and every Tuesday he plays dead at two o'clock.
I though how much I'd hate a week with such a time
tied to it. I didn't like her dog when
he was frisky. I did like Millie's Corgi
who looked old when he was new, but I hate
the way she talks now of his cancer
as if he were a relative or friend.
Bob and Connie Kincaid are the worst
with their menagerie - a house that reeks of cat
piss, two huge wheezing dogs, and one with heart-
worm, a hamster worn to lumpenness from running round
in circles, a toothless rabbit, Aphrodite,
they coax to suck a bottle. And talk,
that's all they do is talk of all the trouble
they go to, so smug the way they're trying to
suggest they'd do the same for anyone. And the part
I really cannot bear, they trick me
into talking about Whitlock Street,where
we couples stood around somebody's small backyard,
grilling sirloins, sipping beer, a nudge or hug
to go with matching Millie's puppy waddle
grass-high toward the plump legs of our diapered babies.
try not to dream
this morning
my
brain
like an old haunted house,
spider webs
hanging everywhere in intricate patterns
of an arachnid's artistic passion,
creaky floors,
dust deep on covered furniture,
ghosts and ghostlings
peeking from
corners,
moaning and groaning
the afterlife's
sorrows...
a fire flickers
green
in a fireplace
wide as midnight's darkest sky
beneath a mantle
of rattle-
about bones, musical bones dancing,
playing Danse Macabre
cha cha cha
as a conga-line of putrefying
zombies
sing happy
happy
joy
joy
the wicked witch, arisen,
gonna party
tonight
ha
ha
in red ruby light,
gonna have some fun
cha cha cha...
and I'm thinking
how the
unholy hell am I supposed
to write the poem of the poetical epoch
in the midst
of all these dancing dead
clacking their bones on each other's whit shining head
thinking
I should go back to bed
instead
try not to dream
And now here's my last this week from
Seven Beats a Second
. Another memory poem, remembering a certain blond barmaid in a certain shitkicker bar.
git along little dogie
hair
soft and blond
as sun-bleached tassels
of summer corn,
hanging all the way down
to a sassy little ass
snuggled up in blue denim
tight enough to send Mr. Rogers
skipping
through the neighborhood
singing
heidee ho heidee hee
that was Lily Dee, best thing
about a little shitkicker bar
on the south side of San Angelo
where me and Toby shot pool
when we ran short of cash
my oh my,
what a tread was Lily Dee
gave the cowboys
something to think about
on those July nights,
sweating alone
in their bunkhouse beds
git along little dogie...
goddamn it
git along
Elizabeth Morgan's poem above reminded me of an incident in my own life which led to thoughts about other things and the poem below, my last new poem for the week.
pirate faces
The leering face in the kitchen window
you couldn't erase from your dreams
from
Beyond Recognition
by Elizabeth Seydel Morgan
does everyone have that face
lodged in their earliest memories,
reappearing with every
scratch
on a window screen, the wind, no face,
just the wind
this time...
I
know the face...
from when I was about six years old,
peering through the window
in the living room
where I played with my toy cars
on the carpet with the design that looked like roads,
alone, being watched over
by a teenage neighbor, in the kitchen
warming up two pieces of apple pie, one for her,
one for me...
the flash in the window,
a man,
a pirate face
with pirates' eyes
watching,
then gone, except gone only
from the window,
not, more than sixty years later,
from my memory...
I keep thinking, have for years,
I'll see that face, those pirate eyes, on the street some day,
wondering if I'll have the courage
not to run, the courage
to face him instead,
to ask if he remembers me, if he remembers watching me
playing with my cars on the road-patterned
carpet, why was he watching me,
and what did he
see,
I would like to ask
is he, his face in the window,
the reason I watch people
in restaurants, on the street,
wherever I go finding public faces,
trying to intrude myself
into the thoughts below
their everyday thoughts,
looking for the faces
behind the faces
they show,
the secrets behind the face they show,
the secrets of their secret
lives...
and what do I learn
by watching
so close, and what stories
do the faces
tell
and what story
did my face,
my half-formed, childish face
tell him, a face too young for a
past,
what future did my small face
tell?
and, after wondering for so long,
could he tell me
now
about that
story - if it is a past story
at this late date,
or was it a future face, with
a story still to be
told...