This has been the week of the slaughter of innocents. I tried to keep my rage from taking over the post, maybe I did it.
The pictures are old and I'm not ever trying to hide it anymore. I need to do some serious photo excursions. Since I'm taking next week off, maybe I'll have time to do that.
Here's what I have for you this week.
This is a new poem from last week.
luck of the draw
having
not a hint
of what I'm going to write about
this morning,
I content myself with looking out the window
as the sky slowly lights
to start the day...
it's 7:09 - death-race
time on the expressway, I10,
if you're one of the lucky ones,
you'll make it to work,
alive...
if you're one of the really
lucky ones,
you'll make it all the way to El Paso,
land of the stink of cheap gas
powering he buses
on the Mexican side of the river,
and on this side, even worse traffic
than here...
if you're one of the really, really,
really lucky one,
you'll make it through El Paso
with your skin intact
and travel on to the mountains,
high, like sharp-faced markers
in the desert - Sangre de Christo,
Sandias, Manzanas, which I hiked
across about this time of the year, 1964,
knee-deep in snow and appreciation
of the quiet of forest and, crossing the crest,
the beauty of the near, blue sky, sleeping the night
of million stars, waking to coffee
brewed over an open fire and freeze-dried scrambled eggs,
and C-ration tin-can biscuits, how good was it all
on that bright morning -
that's
when I was really, really, incredibly lucky...
meantime, I sit here, lost in other mornings,
watching the day,
fresh-bright and shiny,
and the cars, harassed along by drivers
driving on this new day to fulfil their purpose, varied, lucky or not,
their destiny, hustled along on Interstate -10...
and me, sitting here,doing my job, watching...
thinking I might have written
a poem today
Here are several haiku by
Chiyo-ni
, from the collection,
Chiyo-ni - Woman Haiku Master
, published in 1998 by Tuttle Publishing.
Living from 1703 to 1775, Chio-ni, known as Kaga no Chiyo, was a painter and Buddhist nun and Japan's most celebrated female haiku poet at a time when haiku was mainly a man's domain. She studied under two of Basho's disciples.
The poems in the book were translated by
Patricia Donegan
and
Yoshie Ishibashi
.
flying of cranes
as high as the clouds -
first sunrise
___
one mountain after another
unveiled -
the first mists
___
under New Year's sky
holding Mount Fuji's
smile
___
first dream -
even after awakening
the flower's heart the same
___
the butterfly
is standing on tiptoes
at the ebb tide
___
squatting
the frog observes
the clouds
___
among a field
of horsetail weeds -
temple ruins
___
clear water
no front
no back
___
clear water is cool
fireflies vanish -
there's nothing more
___
anyway
leave it to the wind -
dry pampas grass
___
becoming flowers
becoming water drops -
this morning's snow
This poem is from my book,
Always to the Light
, which I published last year.
it is a cold
sloppy wet day
a glorious
day
a touch
of winter
finally in mid-March
evidence
you'll get
what you want
if you'll just
wait long enough
___
meanwhile
on South Padre
beaches
all the little
bunny-bumps
are freezing
their little cherry butts
not what they wanted,
but I don't care
they're young
and haven't waited
long
enough
I had a poem from my poet-friend
Dan Cuddy
, a couple of weeks ago.
Here's another one.
Not a Rock Star
I'm not a rock star
no gravel or fire in my voice
and the grunting is arrhythmic
social, not clinical
a set of drums knocked into
toppled
one small drum a wheel
rolling out of the room, down the hall
*
I am a basement guitar player
whipping my reed of a voice
onto the back of neighbors' ears
and all the Three Dog Nighting
or the Twisted Sister bravado
just clashes
with the shy guy who never sings in public
can't carry a tune
expects nothing less than less in life
and whose revelry is some backstage
somewhere on the studio lot
of his own imagination
*
I can't read music
can't naturally get into a tune
doesn't play well with others
all harmony gone to hell
in a solo career
whooping like a cough
or growling like Roy Orbison
with laryngitis
*
and the lyrics are too excessive
the drums too loud
the Mick Jagger strut
too much like Meatball
on steroids
but
of course
nobody sees my fantasies
the magic of air guitar
*
and
man, I wanted to wow the girls
to get a little after each concert
backseat boogie
*
too old too late too responsible
just an adolescent with a cane
just a white Muddy Waters in the heart
but outside
just an old fart
picking up sticks
laying down pipe
doing the hoochy coo
like the scrape of a hasp
*
okay Elvis HAS left the building
*
dreams stay around like dropped confetti
I lean on the mop
I'm somewhere but not here
I wrote the first piece here last week, after the latest mall shooting. The second piece I wrote a few day later after the elementary school shooting that killed 20 children (kinder to 4th grade) and six of their teachers.
Most are saddened by the news of these horrific events. But I cannot be sad until I get over being angry, furious, pissed-off at my friends and relatives who carry their guns cradled like babies in their arms, at the gutless politicians of all types and political creeds who cannot find it in themselves to face down the NRA, at supreme court justices who live such a pampered life that they cannot imagine anything more important than their ideologies, and at the NRA who does all the bloody work for the gun manufacturers.
I cannot be sad until I've gathered all this human excrement and we stand together in the bloody pools on the floor of a first grade classroom. When they are finally ashamed, then I will be ready to write a sad poem.
guns and poses
they are quite funny,
posing with their guns
like posing with a pretty girl
all dollied up for the prom,
or posting photos off their favorites
on Facebook, silvered desire,
murder in a shiny box...
there can be great beauty
in a gun,
I'll admit that, but unlike some,
I never confuse them
with my
dick
the purpose is clear
made for only that
purpose,
it is an instrument
of murder,
stalking our streets,
searching
for the hands of the murderer
it was made for
so many guns;
so many such hands out there,
waiting
for the inevitable meeting
that will complete their
purpose
Now, two poems by
Mary Crow
. The poems are from her book,
Borders
, published by Boa Editions in 1989. Poet laureate of Colorado, Crow has published nine books, five or her own works and four books of translation.
In the House of Flowers
We were the serpent's people
tracing his spring length
into stone,
beating goats
into their stalls
i the evening; barefoot
among cactus and anthills,
we had always come
to this place
to thank the sun,
carrying bundles
of casachica on our backs
up those stony paths to him.
Among tiny blue
and yellow
flowers, we
stopped high on the hill,
hailing the dawn's face of fire
on our distant lake.
Then we descended,
but part way,
and we came
into the old ball court,
that fatal game. Later,
we left the palace, dropped down
to our thatched huts, brats,
sugar cane,
mangy dogs
yapping at our heels
as we dreamed of athletes, stone
circles. The rules of the game
We had our chores, too,
almost as
fatal -
hoeing corn under
the sun, chasing hawks
from carcasses, carrying
water for others' baths.
The babies crying
was our star.
What did the sun care?
Broken columns, fallen walls,
stone tumbled on stone, wasp nests,
anthills, and the dust
of stones.
Coming Home After a Speech on Revolution
We pass a tree among trees,
its limbs a convention of crows,
and we think sickness,death.
Final thoughts! Suicide notes!
Is everything beyond repair?
The sun twists and twists from that tree;
you say: I will bring the rivers back to you.
You do not have to pass from door to door,
polishing the blue figures of conjecture
like old metal, selling yourself.
This will be the ideal revolution:
Everyone will join this time.
All the doors will fly open
and victims love thieves.
Sons will follow their mothers into battles.
Dusk starts to sweep up scraps of words
as I try to hold onto
ideal!
onto
everyone!
, onto
doors!
, onto
rivers!
Crows fly up cawing and the hanged
sun is lowered from the tree.
Here's another poem from
Always to the Light
.
from where I sit
I can see past
a small grove of
winter-bare red oak
to Interstate-10, east
& west
routes, the one to
Houston
and, through
Houston, Louisiana
and points east and
north beyond
the other route
followed westerly
600 miles through
hill country
& high desert to El
Paso
and 4 states beyond,
the orange setting sun
reflected
on Pacific waters
most of
the people I see
passing
are not going so far,
most know
the furthest you
travel
the closer you get to
home,
so why not stay
there,
untraveled
but satisfied,
right where you and
your life
belong
for
myself
I don't know that I've
ever
been at home
so I'm always pulled
between
leave and stay
today,
under a cold,
overcast sky
I think I want to
stay
tomorrow...
that's why
we have night and
day,
night a curtain that
comes
down
between old and new,
a sign to us as it rises
every morning,
that new things are
possible
after all, what use a
curtain if nothing
changes
between acts

Here's a favorite poet,
Wislawa Szymborska
, from her book
Monologue of a Dog
. The book was published in 2002 by Harcourt. It's a bilingual book, in Polish, with English translation by
Clare Cavanagh
and
Stanislaw
Baranczak.
A Polish poet and winner of the 1996 Nobel Prize for Literature,Szymborska died in February of this year.
A Few Words on the Soul
We have a soul at times.
No one's got it nonstop,
for keeps.
Day after day,
year after year
may pass without it.
Sometimes
it will settle for a while
only in childhood fears and raptures.
Sometimes only in astonishment
that we are old.
It rarely lends a hand
in uphill tasks,
like moving furniture,
or lifting luggage,
or going miles in shoes that pinch.
It usually steps out
whenever meat needs chopping
or forms have to be filled.
For every thousand conversations
it participates in one,
if even that,
since it prefers silence.
Just when our body goes from ache to pain,
it slips off duty.
It's picky:
it doesn't like seeing us in crowds,
our hustling for a dubious advantage
and creaky machinations make it sick.
Joy and sorrow
aren't two different feelings for it.
It attends us
only when the two are joined.
We can count on it
when we're sure of nothing
and curious about everything.
Among the material objects
it favors clocks without pendulums
and mirrors, which keep on working
even when no one is looking.
It won't say where it comes from
or when it's taking off again,
though it's clearly expecting such questions.
We need it
but apparently
it needs us
for some reason too.
This, again, from last week.
I'm very bad with the names of people and things. I'd worry about Alzheimer's, if I hadn't had the problem most of my life.
I am into
the sight, smell,
feel, and taste off things
not into the naming
of them
even so, I know the slim crescent
hanging low over my neighbor's fence,
yellow as fresh cream,
is the moon,
and that bright star beside it
is not really a star, burning bright,
but a planet,reflecting,like the moon,
the sun, giving it's light at this hour
to my planetary neighbors
on the other side of my life,
well, not actually, the other side, but at this hour,
just a ways down the planetary road
to the east of me, I will get my share of the shining
shortly...
but that planet,
my son when he was six or so probably
knew which planet it was,
but I don't,
Jupiter would be my wild guess,
but that would be a guess like guessing
the number of beans in a a jar,
except that there aren't so many planets as beans
in the jar, which means it is a statistical
likelihood that I have a better chance of guessing
the correct planet than landing in a mental dive
on the correct number of beans...
but, beyond that, I don't know
beans
about the names of most anything...
like you...
I don't know your name, but that isn't
stopping me
from talking to you in this missive
as if I did...
faking it, as I do by addressing you
as if I know you,
is a very important part of successful
and productive living
and
Next, I have two of his shorter poems by Lawrence Ferlinghetti. The poems are from his book, A Coney Island of the Mind. Published by New Directions in 1958.
My story of this book is that I bought a copy from it's original publication, which over years of moving, I lost. A couple of years ago, I found it at a second-hand book store and bought it, paying triple the price of the one I bought fifty years ago. Like fine wine, it seems a fine beat poet increases value with age.
The poems in the book are not titled, but numbered instead.
12
"One of those paintings that would not die"
its warring image
once conceived
would not leave
the leaded ground
no matter how many times
he hounded it
into oblivion
Painting over it did no good
It kept on coming through
the wood and canvas
and as it cried at him
the terrible bedtime song
wherein each bed a grave
mined with unearthly alarm clocks
hollered horribly
for lovers and sleepers
14
Don't let that horse
eat that violin
cried Chagall's mother
But he
kept right on
painting
And became famous
And kept on painting
The Horse With Violin In Mouth
And when he finally finished it
he jumped up upon the horse
and rode away
waving the violin
And then with a low bow gave it
to the first naked nude he ran across
And there were no strings
attached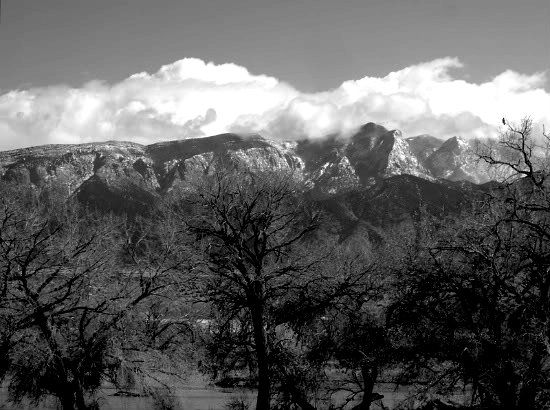 Again, a poem from my book of two years ago,
Always to the Light
.
scary Unitarians
I see them
just about every Saturday morning...
a couple,
both tall and thin,
he, bald,
she, with very short blond hair
two
weak chins
between them
they
look so straight...
so white...
so clean...
you know they have to be
serial-killer-wife-swappers,
torture chamber
in the cellar
and not a mattress tag untorn
anywhere in the house,
perfect portraits
of the people the neighbors always
describe as
soooo nice, such good neighbors,
who would have guessed they
could have
(...insert the atrocity of your choice
here...)
those kind of people,
bad seeds
no one suspects
until the bloody harvest comes...
several years
ago
I read for a group
of Unitarians -
a room full of people who looked
just like
these two,
nice folks, it turned out,
they liked my poems,
which excuses
a lot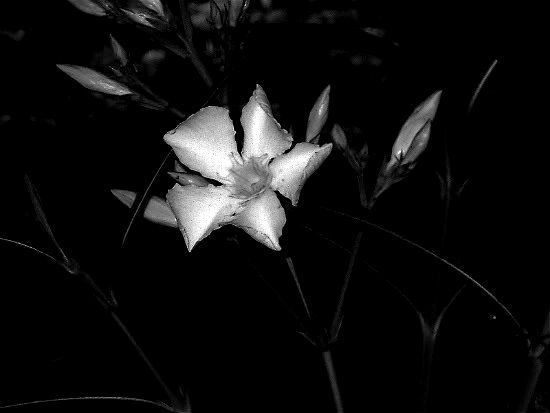 Next, I have a poem from the February, 1973, issue of
Poetry
. The poet is
Leroy Searle
.
Sheep
As they would come
the lit up the distance
like rocks at dusk;
the low bagpipe
of their voices
filling the afternoon,
flowing over its brim
into the center
of the field.
Sheep, with a common failing,
they knew each other
and that was all:
perfect victims
that the dogs
could tease,
as helpless, one
by one, as clouds.
Seeing them there at sundown,
tight against each other
like some freezing
artic infantry,
they move,
a single beast, looking
foolish as they
plunge against the dark,
against the imperfect
scent of wolves,
whipping them to run.
They seem demented
in their following,
slaves to a law
invisible to all but them,
going over waterfalls
in its service,
dead in canyons
at the foot of cliffs.
Dead sheep: voiceless,
inexplicable
to men who never
saw their priesthood
and devotions;
saw how passionate
dumb beasts can be,
saving the appearances,
fearing the teeth and claws
of the active, silent
blank.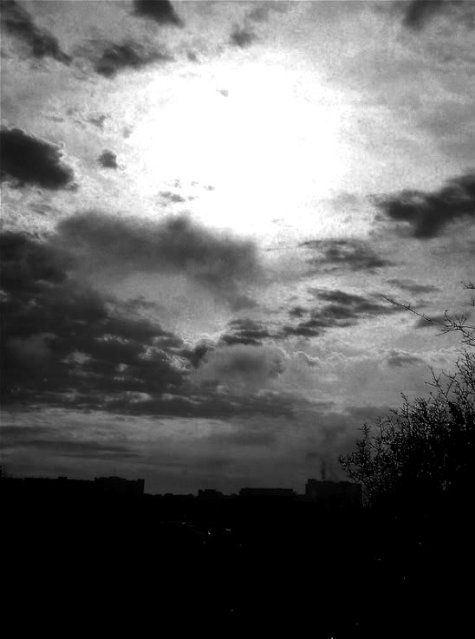 I've done a lot of driving on West Texas and other deserts. I enjoy stopping sometime just to look, such unexpected beauty all around.
Highways
I've driven
many long ad lonely
desert highways...
seen the hawks
circle
and vultures crowd
the roadside,
some creature, a snake,
a deer, a wild hog -
survivors
from the great ark
face down modern times
and lose,
while the fierce
who kill
and those who feed on the lost
ad rotting dead
win...
true for all time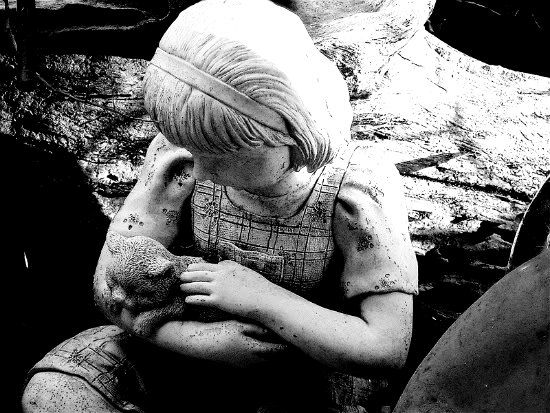 Here's a poem by National Book Award finalist
Gary Soto
. It's from his book,
A Simple Plan
, published by Chronicle Books in 2007.
I paid nearly $8 for it at the used book store, a sure sign he's a favorite.
Russian Port, 1962
The Russians sent up sputnik,
Then sent over a team to film a family in the Fresno projects,
The Morenos, all tidy and sitting down
To a a typical dinner - macaroni with weenies,
Tumblers of Kool-Aid, a salad that resembled
The grass plucked from our hair at day's end.
Loud as pirates, they ate as if with hammer and sickle
From mismatched bowls close to their faces. Mr. Moreno
Bald as Comrade Khrushchev, turned an eye to the camera.
He hammered his fist on the the table. "We don't go to church
But when we do, we're Catholic!" The family all pounded
With their hammers and sickles, and whooped.
Bobby chewed open-mouthed
For the camera, and asked for seconds, then thirds,
More Kool-Aid. Then he had to e hung upside down
By his dad - Bobby had been chewing gum
With his macaroni-and-cheese.
I swear this is true, sputnik did go up
And the Russians arrived in large black cars.
These men in dark sits opened and closed
Every door in the house, as if spying
On a low-class American family. What were
These Russians trying to learn from the Morenos?
The secret of survival in the atomic age?
After all, a father couldn't always there
To pound gum and macaroni-and-cheese from a child's throat.
I swear the cameras rolled, the men wore black.
We kids, pigeon-chested and bare footed,
Stood at the front windows, breathing on the glass,
Fogging up the family's revelry in dessert.
We waited for them to crush those sputnik jawbreakers,
The candy of our time, and for the family of nine
to come out. We wanted their autographs,
These movie stars, these unkillable, project kids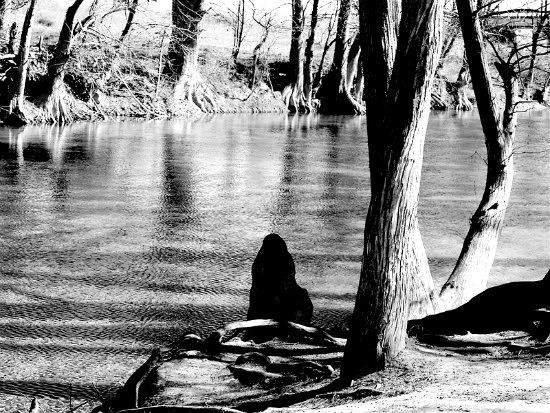 And another from Always to the Light. A pretty good book, I think, hoping as I do that I've gotten a little better with each outing. This was my last general poetry book before the book of travel poems which was before my last book, the book of short stories.
big news in the astrophysical world
big news
in the astrophysical world
is the massive explosion some
12.2 billion light years
from our little howdydoody home
from whence
we oft-times claim a place
as big-time-Charlies
in the heavenly order of things,
even though being only
8 light minues from our own star
we call the sun
and 12 light minutes from the
furthermost
named object to circle that sun
with us, it is a very small neighborhood
we live in, a very small
neighborhood
where, with all our searching and
seeking,
we have yet to reach
even our own
front
gate
Columbus sailed the ocean blue
and thought he had circled the
planet,
such ignorance is to us denied and
we
are better for it,
for it
lets us see
our true place, tiny bits of carbon
base
in a vastness we can quantify
but not imagine,
little carbon dandies
important only in our doings
with our little carbon
fellows
frankly,
my dear
the rest of all that is
doesn't give a
damn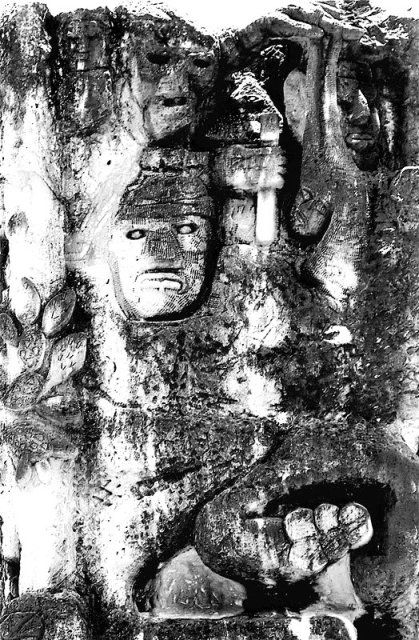 Written last week, several days after the school shooting. It is time for everyone who objects to murdered children to get really pissed. Grieve later.
I am just goddamn tired of it
I am very angry still
and must express it now
because if I don't, if I grieve first,
people will hear the anger
later
and wonder, as they have after all the other
atrocities,
"what's that all about?"
as all but the most directly affec5ed
by the obscenity will set it aside, file it away,
move on, "we have to move on," they'll say,
"you can't nurse this anger," they'll say,
"It's not healthy"
but I am angry
now
and I will not "move on"...
angry at the news commentators
who say, "h, my oh my,"
and move on to the latest exploits
of the latest Kadashian;
angry at the lapdog politicians
and their supporters
who hide behind a second amendment
they have perverted, hide behind silly bumper stickers
("guns don't kill people; people kill people" - such sophomoric
stupidity); disgusted by the lack of any semblance of moral comprehension;
fed up with moral idiots who hide behind ideologies
that smother their capacity for even the simplest reasoning
and moral judgement;
infuriated by pampered judges who live in a world
where adherence to their philosophie3s
trumps the blood-splatter
of children...
all these people we indulge because they cannot feel
complete without the heat of a gun
in their pocket, these mentally deficient
perverts to whom we have giver our homes
and our streets
and, now, our elementary schools
where we send our children to play and learn,
not to lie dead in pools of their own blood
and the blood of their playmates...
I am just goddamn tired of it
Here are a couple of poems by
Monica Youn
, another National Book Award finalist, from her very strange (oops, I meant interesting) book,
Ignatz
. The book was published in 2010 by Four Way Books.
The book re-imagines villainous mouse, Ignatz, from the comic strip,
Krazy Kat
.
Semper Ignatz
How could it have been other
than abrupt
when as ever
in medias
Ignatz remarked,
Sometimes I don't like
fucking. Whoosh! A billow
of white cambric sheets the scene,
through which her nipple glow dully,
taillights in snow.
The Death of Ignatz
The mesas
sink to their knees
and let the snickering dunes
crawl over them
Ignataz in Furs
her head
reared back
in an animal
posture -
Ignatz
as always
obliged.
*
Miss May more modest
still in her stockings
*
Ignats thought again of
"the wild carnation,"
of the equable nature
his friend had described
that rainy night.
*
Question: What is that you're testing?
Question: Is there a white spot at which you will bend?
This piece also from Always to the Light.
It wasn't more than about a few days after this that we had to put the cat down, and about six months later, the dog, often mentioned in my poems, Reba who had been with us nearly 20 years.
with hand on blond,
balding forehead,
and studies his breakfast
as if seeking secret
messages,
runes,
advice from the snow-
sheltered graves
of his Nordic
ancestors
---
sun sneaks up
from behind the building
I'm in, stretching
shadows
outside my window,
still dark,
but dim decreasing
so announced,
the new day
will not catch us
by surprise
---
this early time
yesterday,
I was here as usual,
looking out on the new day
creeping around the corners
of dark, expecting
to put down
my cat before the day's end
old, declined,
barely able to walk
or lift her head,
seeming facing the final
passage...
it was a mercy,
a last service I was
prepared to
provide
as I had done
for others...
but after two days
at the vet, revived
at least enough to get
a few more days, or more,
at home, this early morning
asleep in her chair,, where
I had not expected
to ever see her again...
all my life,
knowing with each new
dog or cat
that I would see them die,
knowing that I might sometime
help them die
if they lived an otherwise
safe and healthy life...
thinking of a new kitten
to replace Kitty
when her time soon comes,
I realize that this time, for the first
time, I will be bringing
under my protection
a creature who will
someday
see me gone and
buried
instead
---
sun
now bright enough
to turn the black sky
blue
while the small crescent moon
fades to
black
Here are a couple of poems by John Ashbery, from his book April Galleons. The book was published by Penguin Books in 1987.
Posture of Unease
It all seems like dirt now.
There is a film of dust on the lucid morning
Of an autumn landscape, that must be worse
Where its tightening up,
Where not everything has its own two feet to stand on.
It gets more and more simplistic:
Good and bad, evil and bad; what else do we know?
Flavors that keep us from caring too long.
But there was that train of thought
That satisfied one nicely: how one was going to climb down
Out of here, hopefully
To arrive on a perfectly flat spit of sand
Level with the water.
And everything would look new and worn again.
Suddenly, a shout, a convincing one.
People in twos and threes turn up, and
There's more to it than that.
But for all you I
Have neglected,ignored,
Left to stew in your own juices,
Not between that friend that is approaching,
I ask forgiveness, a song new like rain.
Please sing it to me.
Becalmed on Strange Waters
In the presence of both, each mistook
The other's sincerity for an elaborate plot.
And perhaps something liket hat did occur - who knows?
There was some hostility, hostility
In the way they talked together
As the drops of warm liquor went down.
In the sky's sensual pout, the crazy kindness
Of statues, the scraps of leaves still blowing around
Self-importantly after winter was well under way;
In the closed greeting, the firm handclasp,
Was matter enough for one or more dreams,
Even bad ones, but certainly some getting grim
Around the edges. We smile at these,
Thinking them matter for a child's euphuistic
Tale of what goes on in the morning,
After everyone but the cat has left. But can you
See otherwise? O ecstatic
Receiver of what's there to be received,
How we belabor thee, how much better
To wait and to prepare our waiting
For the grand rush, the mass of detail
Still compacted in the excitement that lies, ahead,
Like a Japanese paper flower.
Here's a little lighter piece I wrote last week.
second base
age and disease
has left me less interested
in sex
than in years past...
but
whatever you call it,
the touch and smell and taste
of a woman's skin, the fine tiny hairs on their arms,
the dip and slope of a woman's body,
nipples hard as marbles
against my
palm -
for that,
nothing has changed
and I doubt it ever will...
as,
most times now,
second base,
with maybe a steal
to third,
is good enough for
me
Here are a last couple of poems from
Always to the Light
.
companions
ten years ago
I would have said
I'm old today
but
today
it's the old ones
at the table by the wall
I'd call old
three old women
and a man,
a good ten years on me,
each,
playing cards
hearts, I
think,
they bid and trump and fuss
and he counting score at the end
of each hand taking longer
than the hand itself
it's the man
who does the score-keeping,
naturally,
producing a result
in each case subject to intense
mathematical
scrutiny
and eventual compromise
companions
of the game, bloodthirsty
in a benign sort of way, the man
at each hand's conclusion
dissecting
the mistakes of the women,
the women
accepting it, ignoring it
almost
like having a husband
again
they think -
but better,
since you don't have to take this one
home
with you
fat man
dancing throwing
his arms to the
cool
clear
sky...
the kind
of bright autumn
day
when
that sort of thing
happens
enjoyed
the movie
and, being 14 years old,
the idea
of the scarily magical girls
I knew
growing up to 50-feet
wasn't something I could
rule out -
but the idea that their clothes
would grow with them
did not seem
reasonable to me,
imagining
in my festering
little mind,
how it would e
such a much better,
more realistic, movie
if they did not
I finish off the week with three barku.
3 X 10 in 6
sun
rises -
western sky
colored like a
peach's
pale heart
___
great oak
forked -
one branch
faces
rising sun,
other sleeps
___
new sun -
waking world
scrunches
its eyes in
Eastwood
squint
That's it for now.
It all belongs to who done it.
You can have my stuff - just say where you got it.
I'm allen itz, owner and producer of this blog and seller of fine books here:
Salvador - The Dreamer