Here's a poem I wrote this time of the year in 2010.
Next, I have a poem by
Michelle Boisseau
from her book,
Trembling Air
, published in 2003 by The University of Arkansas Press.

Boisseau teaches poetry and poetics a the University of Missouri, Kansas City. She has published widely, with numerous awards and honors, including the Samuel French Morris Prize, the Lucille Medwick Award, and the Cecil Hemey Award, as well as an NEA fellowship.
Tariff
It takes time to appreciate how I once
made a friend so unhappy the next night
on the road from Chauncey to Amesville, Ohio,
she steered her Fiat Spider had on
into an on-coming truck. Her boyfriend
identified her waitress uniform.
She's been dead now for more than twenty years.
What I did to hurt her I won't tell you -
so you're free to imagine any vicious,
self-indulgent, hapless blunder or crime

while I go about turning this into a poem again,
turning over heavy marl, the garden
in spring, and the wind picks up, flinging soil
against my neck, behind my ears, into my teeth.
You have to get dirty: what
appreciate
means is to
price
. After living a while
you understand the ways you have to pay.
Okay, I'll admitted it. This election has left me walking around almost continuously pissed-off and hoping that on the day this appears (the day after the election) I will not have to be even more pissed-off than I have been for the past six months.
I'm just tired of being pissed-off.
I'm not a hard-hearted man
I'm not
a hard-hearted man

but I find it hard to forgive
Here's another piece from
The Poems of Catullus
. This one's a little longer than the last several.
-10-
Alfenus Varus
buttonholes me
in the forum
where I'm lounging,
drags me off to
view a girl who
seems at first a
not unlady-
like young lady,
of obvious "charms".
The small talk turns
on how Bithynia
stands - my luck there.
I answer (which is
true) that neither
locals, praetors,
nor their aides
make money, that
palm-greasing's out,
that Memmius,
our praetor, greased
his aides elsewhere.
"But you," they said
"were not so poor
"you couldn't run
"to litter slaves -
"they come from there."
And I, because
of her, said lightly:
"Things were bad,but
"not as bad as
"that - I'd eight stout
"porters." (I, who've
no one, here or
there, even to
lift the foot of
my split pallet.)
And the girl, in
character, at
once cooed: "Lend me
"our porters for
"an hour of two
"this afternoon -
"I feel like doing
"what girls do,
"at Serap's shrine."
"My dear," I said,
"of course, but act-
"ually they're Gaius
"Cinna's - not my own
"- he lets me use
"them when I want.
"It's all the same...
"You really mustn't
"take your friend's friends
"at their word,
young lady,
"it's common as
"well as comic."




Here's another poem from this time of the year, this one from 2009.
about the politics of grumpity crapity old men




Next I have a longish poem by
Ibrahim al-Awaji
, a leading contemporary Saudi Arabian poet, taken from his book
The Tents of the Tribe
. The book was published by Echoes in 1996.

al-Awaji holds an MPA in Public Administration from the University of Pittsburgh and a PhD in Public Affairs (Government) from the University of Virginia. He has published several collections of poetry in Arabic and one in French. This book is the first of his works to be translated into a bilingual Arabic/English edition. The English translation was provided by
Maryam Ishaq Al-Khalifa Sharief
.

I like this poem for many reasons, one, but not the only one, being that it seems like a poem I would write.
The Source
A million years ago,
Before I ever was
Before you ever were
We were the source of love itself
residing in the poems sung by whales
and by shepherds.

A light we were
Crimson in color.
Companion to the winds,
t the stars and
to the clouds.
Hiding in a smile
that dwelt in eyes.

We were symbols
for the-ecstasy and
the mystery.
Which unveiled to Qays
the reality of his love
His melancholic love for Laylah.
And revealed to all that
Love is a kind of madness.

A million years ago,
Before I ever was
Before you ever were
we were landmarks
of live itself
over the stretching expanse
of unfolding years.
In dreams, as in nostalgia,
We were the rosy dew
Over the dryness
of this grieving planet.

A million years ago,
Before the planet's birth
And after it
We shall go on being
an ever-rosy tale.
Inscribed with letters
of purity and immorality
Perched on the crown of
unfolding years.
Perched on he crown of
unfolding years.


When did I begin?
When did you begin?
How did I come to be?
How did you come to be?
And how did we both happen to be
Love itself in this vessel of centuries?

A million years to come,
We shall remain
that tender poem of lovers
And of friends
nocturnally confabulating,.
That melody,
which dispels all lamentations
From denial's bosom
Or from plaintive stirring
which arises in the soul.
I add here that I transcribed this poem as it appears in the book, despite instances of what appears to me editing and proofing problems. It is my practice always as the text is presented, even when, as in this case, the text appears to me to include errors. I don't take it as my place to second guess what the poet intended, even when it appears to me someone else already has.




It's true, there'll never be another like my late, lamented Reba. But they are all special in their own special way.




Here a couple more short pieces from
The Poems of Catullus
. Again, he wields his sharp pen.
-97-
As God is my witness, where is the difference between
the smell of Aemillius' mouth & that of his arse?
The cleanness of one equals the filth of the other. Actually
his arse is probably the cleaner & nicer of the two:
there he's without teeth, while the teeth in his mouth
are half a yard long, stuck in the gums like an old wagon
behind them the cleft cunt of a she-mule pissing in summer.
And this Being copulates.
A fit dolt for the treadmill.
considers himself an object of elegance.
Whatever woman handles this man is equally
capable of licking the arse-hole of a leprous hangman.
-98-
The same can be said of you, Victius
as of any open-mouthed bore
suffering from halitosis.
With that tongue of your one can actually credit
your licking, at will, besmeared boots & buttocks.
If you wish to prostrate the company -
gape:
you will efficiently accomplish your purpose
-100-
Undone or done up with love
Caelius for Aufilenus
Quintius for Aufilena
that for the brother
this for the sister
each the flower of young Verona,
something beyond "brotherly love"
which should I favor, Caelius, but you
who showed me such friendship when
the irrational flame seared me
in Rome? Be happy, Caelius.Thrive.
Be potent in loving.
-101-
Journeying over many seas & through many countries
I come dear brother to this pitiful leave-taking
the last gesture by your graveside
the futility of words over your quiet ashes.
Life cleft us from each other
pointlessly depriving brother of brother.
Accept then, in our parents' custom
these offerings, the leave-taking
echoing for ever, brother, through a brother's tears.
- "Hail & Farewell."




Here's another old poem. I wrote this one in 2008, this time of the year, of course.




Here are several poems by
Lily Brown
, from her book,
Rust or Go Missing
. The book was published last year by the Cleveland State University Poetry Center.

Brown, who was born and raised in Massachusetts, holds degrees from Harvard University and Saint Mary's College of California. She has published chapbooks and in various poetry journals. She lives in Athens, where she is a PhD student at the University of Georgia.
To Left from Right

Lift up and enter the body
from above. Be the window

that lowers to wall,
in houses on bays,

where glasses are ships. Sink

by sleight of water
and not by wreck

*

conversation's cobbled
from complaint. When none remain

I am a case complete. The difference between people
and drakes is ee paint ourselves.

*

Waves are greyhounds
that out-shoulder one another.
The seal's not stopped. Surface

breaching is more than we manage.

*

I found the secret -


Don't tell
him what he sees.We can't see

from his mammalian eyes.

There's one question.
The name we will give

it's an apparition.

*

The seal's whiskers sense something

above and to the side.

*

When I say we I don't mean
we're the same. I mean

we fall on each other.
The News
Embarrassed by the contents
of the mouth the filing
and its forms, one fights to keep
from telling teeth and ruckus.

We use autos for artillery.
the way white diminishes,
costumes are the faithful
and graveyards pound down.

The bug stalls
along the creek.
Dear sediment. Dear
collateral. Dear traces.
Experience
I copy my hands
to look through them. Expose

my insides! I scream
at the lyric maker and everyone

in the quadrangle cars. I want
to know who sees me drop

hair from the window
I open only a hint.




Everyone yesterday was writing Halloween poem, so I though I should too.

Oh well....
on the first long day of another long month
Halloween night,
full moon
obscured by heavy, tumbling clouds





Here's another longer poem from
The Poems of Catullus
.
-66-
Who scans the bright machinery of the skies
& plots the hours of star-set & star-rise,
this or that planet as it earthward dips,
the coursing brightness of the sun's eclipse,
who knows the dreams that fill Endymion's heard
& shy Cynthia to his Latmian bed -
place astronomer, whose gaze is set
more earnestly on Heaven than on
Debrett
,
by you this soft effulgence first was seen
who knew at once the ringlets of the Queen,
those ringlets Bernice with bridal care
pledged when the King left for the Syria war
(the suppliant Queen with tender arms outspread
the King still swollen from the marriage bed),
who carries with him marks of sweeter strife,
the night's clear traces of a virgin wife!
Are brides averse to Venus (as they show)
or are their tears transparencies of woe
brilliantly shed amidst the wedding scene
effective bar to
you know what I mean?
their tears are false. I saw a bride's tears shed
when wartime took her husband from her bed.
Still wedded to the Queen's resplendent hair
I witnessed Berenice's crude despair.
And does she wail a so-called "brother" gone,
or tat she lies in bed at night alone,
her body wasted with intensive fire,
her soul devoid of all save one desire?
The proof is here, for virgin she displayed
a spirit commoner in man than maid.
When her betrothed preferred her mother's charms
she saw him slain, couched in Apame's arms,
procuring by such resolute dispatch
her present Kingdom (with a King to match).
Then why this gale of wife-forsaken sighs,
the trembling tears brushed from the brimming eyes?
What God is this, unless the God of Love,
who cannot brook his servant's long remove?
For ptolemy, all Egypt's altars smoke
and hecatombs of bullocks loose their yoke,
while I, a ransom from a loving head,
secure a husband's swift return to bed,
who conquers Syria , the Euphrates crosses,
views India & returns with trifling losses.
Whisked hence by Venus, lo! these few hairs set
in starry payment of the royal debt!
And yet with grief, O Queen, I left your hair,
a grief attested by your own coiffure,
by which I vow, (& none vows there in vain)
no hair exists that scissors can't obtain.
Scissors & hair? Before the touch of steel
Athos itself, the Guardian of the Coast,
whereat the Thian forbears of your crown
watched a fleet passing & a mountain drown.
For woman's locks what help, when such as these
yield to the metal of the Chalybes?
A plague on smithies,be they crude or fine,
cursed be the smelter, cursed the teeming mine!
My loss was freshly mourned, when Venus sent
black Memnon's brother with Divine intent.
the winged familiar mounts; he fans the air;
he bears me upward through the darkening sphere
until in Heave he lays me safe at rest
in the chaste dove-cote of Cytherea's breast.
Translated thus, at Queen Arsinoe's word,
I join (though wet with tears) the golden horde.
No more shall Ariadne's crown alone
gleam from the threshold of the heavenly Throne:
these holy spoils (with hers) must share from now
th' immortal honors of a mortal brow.
The lodestars make room. The Gods declare
the' apotheosis of a lock of hair,.
Shielding the Virgin from the Lion's wrath,
(below the Bear that glistens in the north)
trampled by night upon the Milky Way
to kindly Tethys then restored by day,
westward I wheel, leading slow Bootes on
loath to sink seawards e'er the night has gone.
Unlooked-for Fate! 'Tis ill to tempt the Maid -
more abject still to leave the Truth unsaid,
or, fearful of a God's offended smart,
forbear to lend expression to the heart.
Know: less a source of gladness than of sighs
my elevation to the brilliant skies,
my heavenly lustrous shine (to me) less clear
than those that hung from Berenice's ear,
who used to smooth me with sweet oils & scent
though not with myrrh, nor married ornament.
Pour then for me, upon your bridal night,
before you doff your silks & quench the light,
before your eager bosom you yield up,
the mingled fragrance of the onyx cup.




Here are two poems from 2007 both dealing with a solution to the weight-loss problem (assuming, that is that your problem is that you're losing weight and don't want to). Both were written about this time of year, the eat-to-much season.
skin and bones
229.5
at seven this morning,
down from the peak 280
a couple of years
ago
that's
a whole big lotta
Moonpies released
unharmed
to run
free
in the wild
lately and I'm not suppose
to even think about things
like a coconut cream pie,




Next, I have a selection of modern and ancient haiku taken at random from the anthology,
haiku mind
, published by Shambhala Publications. Patricia Donegan, a very well known haiku poet selected the poem for the book.



by
Shuson Kato
in the deep fires
I saw the way
a peony crumbles


by
Kristen Deming
migrating birds -
field of pampas grass
show the way
Kusato Nakamura
along with spring leaves
my child's teeth
are coming in


by
Larraine Ellis Harr
The time it takes -
for snowflakes to whiten
the distant pines.


by
Masahisa Fukuda
my birthday -
yellow dust blows in
from China


by
Robert Aitken
the sun glitters
on the path
of a snail


by
Kyorai Mukai
cherry tree watchmen
with their white heads
together.


I love haiku for the way a good one stops time so that a reader can look deep at a moment that would otherwise pass in an unstudied flash of lie. I was very proud early one (early 2000s) to publish a haiku in a British Journal of short verse called
Still
. Unfortunately, I lost track of the poem and the publication and no longer know which of my short poems the published poem was. They are such tiny things.

But I do remember it was a good one, getting better with each passing year.

Like the poem says, sometimes the inspiration pool gets pretty shallow. But that's part of the game too.
it's a shallow pool today
shallow in the inspiration pool




Here's more from Catullus' prickly little pen.
-103-
Either give me my hundred pounds back,Silo
and persist in our boorish, surly behavior, or
if as a guide to tarts the money tempts you
simply give up you boorish, surly behavior.
-104-
Do you really believe I could blacken my life,
the woman dearer to me than my two eyes?
if I could
I could not be sunk in this way in my lover for her -

who performs a zoo of two-backed beasts,
daily with Tappo.
-105-
O'Toole
attempting an entry of the
mons Parnassus
is pitchforked by the Muses out of their (very) private
regions.
-106-
If, by general consent, it should be decided
Cominius, to cut short your reverend age
fouled by obscene habits,
I envisage your tongue
inimical to the good
extracted & cast upon the crows,
your gouged eyeballs
gulped down the black gullet of a raven,
entrails offal for dogs,
your limbs to the wolves.




Jumping ahead a couple of months, this is how I greeted the new year, 2011.




Next I have tw0 poems by
Jeanette Lozano
, from her beautiful, Life Magazine sized book,
The Movement of Water/Los momentos del agua
. The book was published in 2006 by Ediciones Poligrafa of Barcelona. It is a bilingual book, Spanish, with English translation by
Ron Hudson
.

Lozano, in addition to being a poet and translator, has spent many years teaching and studying about the ancient philosophy and religion of Pre-Hispanic cultures.
Linden 197
The sea is alone, like us, the newly born, in water.
In it, the night sinks beneath the waxing moon
(its power on our faces)

Spring is the season of death.

We inscribe the epitaph on high our names,
to make believe to the denuded skies that at least a wise word
slipped from our narrow mouths,near a few flowers.

We come to pluck the petals, not to take a count of heartbeats.

Our heads entangled,
our bodies mistreated
return; to voracious melancholy.
Cold Flame
As if it would beat out a silence
the gold of the fireflies between spruces
was impassioned.

The light was falling on the water and you were moving away
like on who exits a scene
without one's body.

Fire amidst the water,
was tracing a wake without knowing
that the sun was looking at you

for the first time.




Apparently I was feeling about the new year in 2010, feeling that if they would turn the new year over to me i could fix it all up.




I wrote this last week. It started out being one kind of poem, then ended up another.

Way too preachy, but the questions about our exaggerated sense of self-regard. Certainly a bad thing in the way it convinces us we should have dominion over all other things, but, on the other hand, who would want to get up in the morning if we clearly understood our real place in the scheme of all things.
lesson plan for slow learners




Election's done and I will be celebrating with large glasses of chocolate until I am a sloppy chocolate mess. It's just the way I ride.
In the mean time, all the regular stuff goes here, I'm allen itz, owner and producer of this blog and so on - cutting it short so I can get to my chocolate milk.
As usual, I'm selling my eBooks here.
Amazon, Barnes and Noble, iBookstore, Sony eBookstore, Kobo, Copia, Garner's, Baker & Taylor, and eBookPie.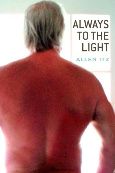 Goes Around, Comes Around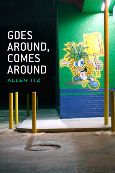 Pushing Clouds Against the
Wind
And, for those print-bent,
available
at
Amazon
and several coffeehouses in San
Antonio
Seven Beats a
Second