I decided I'd do some more "color flash" photos this week, old ones, mostly, but not entirely flowers. These were some of the first ones I did. Some a little sloppy, but I got better.

My anthology is

Claiming the Spirit Within, a Sourcebook of Women's Poetry

,published by Beacon Press in 1996.

Here's what I got.

This is my favorite time of the year, an escape from endless summer with a promise of better days to come.

My first two poems from this week's anthology is

Lucille Clifton

.

In addition to the Ruth Lilly prize, Clifton was the first author to have two books of poetry chosen as finalists for the Pulitzer Prize,

Good Woman: Poems and a Memoir, 1969-1980

and

Next: New Poems.

Her collection

Two-Headed Woman

was also a Pulitzer nominee and won the Juniper Prize from the University of Massachusetts. She served as the state of Maryland's poet laureate from 1974 until 1985, and won the prestigious National Book Award for

Blessing the Boats: New and Selected Poems, 1988-2000.

In addition to her numerous poetry collections, she wrote many children's books. Clifton was a Distinguished Professor of Humanities at St. Mary's College of Maryland and a Chancellor of the Academy of American Poets.

fury
for mama


remember this,

she is standing by

the furnace.

the coals

glisten like rubies.

her hand is clutching

a sheaf of papers.

poems,

she gives them up.

they burn

jewels into jewels.

her eyes are animals,

each hank of her hair

is a serpent's obedient

wife.

she will never recover.

remember. there is nothing

you will not bear

for tis woman's sake.

daughters


woman who shines at the head

of my grandmother's bed,

brilliant woman, i like to think

you whispered into her ear

instructions. i like to think

you are the oddness in us,

you are the arrow

that pierced our plain skin

and made us fancy women;

my wild witch gran, my magic mama,

and even these gaudy girls.

i like to think you gave us

extraordinary power and to

protect us, you became the name

we were cautioned to forget.

it is enough,

you must have murmured,

to remember that i was

and that you are, woman, i am

lucille, which stands for light,

daughter of thelma, daughter

of georgia, daughter of

dazzling you.

I wrote this in 2010.

dark outside

lights inside
reflected back inside
by the windows

i watch
myself chew -
the reflection or myself
chewing
because the dark is outside
and the light is inside
turning the windows into
mirrors

one biscuit in the mirror,
gravy on the side
& coffee, lots
of coffee
which i do not
chew
because i don't chew
coffee and because
watching myself
chew
puts me off chewing
all together

i watch myself
write a poem, or
more correctly, i
watch myself
search
for the first line
which
i will watch myself
write
when i find the line
that will lead to a poem
i will watch myself write

all this has to happen
before the sun
comes up, changing
the window from a mirror
to a window looking out
instead in so that
i would have to go
outside
to watch myself write
a poem
and since that is
impossible
it not being possible
to be in two places
at once, except
maybe not, since
experiments
testing quantum theory
have in fact placed
the same molecule
in two places at once
but only for a couple
of seconds which is
not enough time for me
to write a poem though
it would give me enough
time to watch me
write a poem if i could
write a poem in just
a couple of seconds

this makes my
head hurt

i think the answer is
i just need to write a poem
before the sun
comes up and makes a mess
everything

My next several poems are from the collection,

River of Stars - Selected Poems of Yosano Akiko

. The poems were translated by

Sam Hamill

and

Keiko Matsui Gibson

.

The book was published in 1996 by Shambhala. Akiko was Born in 1878 in Sakai, Japan, one of eight children of the owner of a confectionery shop in a suburb of Osaka. When she died in 1942, she was the most famous and controversial female writer in Japan, having published seventy-five books , of which twenty were original poetry, including seventeen thousand Tanka and five hundred poems in free verse.

The poems are untitled and unnumbered.

Raindrops continue

to fall on white lotus leaves.

While my lover paints,

I open the umbrella

on his little boat.

~~~

Among the new leaves

of all these budding trees,

I see everywhere

your smiling friendly face,

O my beloved Buddha.

~~~~

A man, like a twig

of the blossoming wild plum,

is sufficient:

it's temporary, and

temporary out parting.

~~~

Standing beside him

at his poor mother's grave,

we place in anis sprig

upon her tomb. And I weep

the tears of a common-law wife.

~~~

With teary eyes, she

turns to me for sympathy,

but all I can see

reflected on the water

is a lonely harvest moon.

In addition to the poet's Tanka, the collection also includes a sample of her free verse.

Love


The emotional duration of ancient love,

endlessly, day after day,

talking to each other constantly.

How intense love is now.

As we usually pretend we don't rally know each

other,

our hearts suddenly become tense,

leaving us helpless with love

just like burning magnesium,

just like steam from a leaking locomotive,

just like the dying swan,

screaming and writing in its body.

I wrote a lot of crap last week so, in order to salvage what I can of my already tattered reputation, I'm going to minimize my new poems this week and pay more attention to old poems, like this one also from 2010.

Seems you can't hardly pick up an anthology published in the last twenty years that you can't find at least one poem by my San Antonio favorite

Naomi Shihab Nye

. This week's anthology has several, from which I chose two.

Blood


"A true Arab knows how to catch a fly in his hands,"

my father would say. And he'd prove it,

cupping the buzzer instantly

while the host with the swatter stared.

In the spring our palms peeled like snakes.

True Arabs believed watermelon could heal fifty ways.

I changed those to fit the occasion.

Years before, a girl knocked,

wanted to see the Arab.

I said we didn't have one.

After that, my father told me who he was,

"Shihab" - "shooting star" -

a good name, borrowed from the sky.

Once I said, "When we die, we give it back?"

He said that's what a true Arab would say.

Today the headlines clot in my blood.

A little Palestinian dangles a truck on the front page.

Homeless fig, this tragedy with a terrible root

is too big for us. What flag can we wave?

I wave the flag of stone and seed,

table mat stitched in blue.

I call my father, we talk about the news.

It is too much for him,

neither of this two languages can reach it.

I drive into the country to find sheep, cows,

to plead with the air:

Who calls anyone

civilized

?

Where can the crying heart graze?

What does a true Arab do now?

Making a Fist
We forget that we are all dead men conversing with dead men.

Jorge Luis Borges

For the first time, on the road north of Tampico,

I felt the life sliding out of me,

a drum in the desert, harder and harder to hear.

I was seven, I lay in the car

watching palm trees swirl a sickening pattern past the glass.

My stomach was a melon split wide inside my skin.

"How do you know if you are going to die?"

I begged my mother.

We had been traveling for days.

With strange confidence she answered,

"When you can no longer make a fist."

Years later I smile to think of that journey,

the borders we must cross separately,

stamped with our unanswerable woes.

I who did not die, who am still living,

still lying in the backseat behind all my questions,

clenching and opening one small hand.

This is from 2010, about this time of the year, a little further into what passes here for winter.

Next, I have several poems by

e. e. cummings

. The poems are from his book,

50 poems

, originally published in 1939, my edition by Grosset & Dunlap in 1970.

cummings is not for everyone. If you're not willing to have some fun with your poetry you won't think he's worth the effort of reading.

!blac

k

agains

t

(whi)

te sky

?t

rees wie

h fr

om droppe

d

,

le

af

a:; go

es wh

IrlI

n

-g

moan

(is)

ing

the she of the

sea

un

der a wo

a he a moon a

magic out

of the black this which of

one street leaps quick

squirmthicklying lu

minous night

mare som

e w

hereanynoeveryt

ing (danc)ing

wills&weres

the way to hump a cow is not

to get yourself a stool

but draw a line around the spot

and call it beautifool

to multiply because and why

dividing thens by nows

and adding and(I understand)

is hows to hump a cows

the way to hump a cow is not

to elevate your tool

but drop a penny in the slot

and bellow like a bool

to lay a wreath from ancient greath

on insulated brows

(while tossing boms at uncle toms)

is hows to hump a cows

the way to hump a cow is not

to push and then to pull

but practicing the art of swot

to reach the golden rull

to vote for me(all decent mem

and wonens will allows

which if they don't to hell with them)

is how to hump a cows

moon

's whis-

per

in sunset

or thrushes toward dusk among whippoorwills or

tree field rock hollyhock forest brook chickadee

mountain. (Mountain)

whycoloured worlds of because do

not strand against yes which is built by

forever and sunsmell

(sometimes a wonder

of wild roses

sometimes)

with north

over

the barn

a peopleshaaped toomany-ness far too

and will it tell us who we are and will

it tell us why we dream and will it tell

us how we drink crawl eat walk die fly do?

a notalive undead too-nearishness

and shall we cry and shall we laugh and shall

entirely our doom steer his great small

wish into upward deepness of less fear

much than more climbing hope meets most despair?

allknowing's having and have is (you guess)

perhaps the very unkindest way to kill

each of those creatures called one's self so we'll

not have (but i imagine that yes is

the only living thing) and we'll make yes

i am so glad and very

merely my fourth will cure

the laziest self of weary

the hugest sea of shore

so far your nearness reaches

a lucky fifth of you

turns people into eachs

and cowards into grow

our can'ts were born to happen

our mosts have died in more

out twentieth will open

wide a wide open door

were are so both and oneful

night cannot e so sky

sky cannot be so sunful

i am through you so i

Here's a new one from last week.

about that charity ball

Though not usually thought of as a poet, here's another San Antonio writer,

Sandra Cisneros

, with a love poem.

(Though I'm thinking I may have read recently that she's moving (moved) to California.)

Dulzura


Make love to me in Spanish.

Not with that other tongue.

I want you

juntito a mi

,

tender like the language

crooned to babies.

I want to be that

lullabied,

mi bien querido

, that loved.

I want you inside

the mouth of my heart,

inside the harp of my wrists,

the sweet meet of the mango,

in the gold that dangles

from my ears and neck.

Say my name. Say it.

The way it's supposed to be said.

I want to know that I knew you

even before I knew you.





2010, again, apparently written on a Sunday morning.

pool tables

used to be in pool halls

clickety-clack

of balls sounding

down a long line of

smoke-swirled bright-

lit felt

orange crush

in the cooler for a dime

now they're in

church basements

and rec centers

and and all manner of

Disneyland-places

where goofy

puts a solid in the corner

on a three-cushion bank

and no one

wins or loses even a nickel

on the shot...

and the fat little man in the corner

with a mustache and half-chewed cigar

i don't know where

he went

the crickets

swarm in overnight

after the first sustained rains

sometime

between late summer

and early fall

pile up

ankle-deep

along the curb

and against walls

and in doorways, trying

to get inside? nobody knows

why -

some primitive insectual urge

for air-conditioning?

some people

treat them like vipers

writhing on the sidewalks -

but for birds,

it's a bountiful

harvest

crickets everywhere,

free lunch for two weeks,

no labor involved

the curious thing is

you don't see the birds

during this period

it's like they've filled

their belly with crickets

at first light

and have gone home

to their tree

to take a nap as the sun

completes

it's rising - it's only when

most of the crickets are gone

that you see the birds

chasing them along the sidewalk,

competing with other birds

it's like a grizzled old economics

professors wet dream - real life demonstration,

when supply goes down, demand goes up

~~~

as for me

and the crickets,

i kind of like them,

jiminey crickets

signaling season change

coming...

i ate a few one time,

fried crispy with chili pepper,

nice crunchy taste, except for the legs

sometimes

it felt like they were wiggling

as they went down my throat

probably won't eat them again

i am the kind

who

by nature seeks

to apply order

to the world, especially

on things i can easily control

like my philosophy

and method of boot

control,

(pointy-toed, cockroach-in-the-corner-

stomping, stirrup-grabbing,

shit-kicking cowboy boots, even though,

except, for a very little while

in my youth, i didn't

do any of that in boots

even though

i wore them almost exclusively

most of my life,)

having in my closet during all those years

four pairs, two pair, one black

one brown, for dress-up and work,

one pair of everyday,

the latest dress-up replaced,

and one for dirty work,

the every-day pair

replaced by the latest

dress-up replaced...

a pair of boots

used in this orderly

and methodological manner

could last

for five or six years,

not bad,

for a pair of

$70

sears specials

ample reward

for maintaining order

in the universe

i write poems

about old people

because there is too much

about being

young

i don't remember...

just flashes

that remind me

there are wonderful

important exciting things

i have forgot

and though i have accepted

this ravage of time

i still don't understand it -

how can one forget

what seemed

so unforgettable at the time?

it's

like

forgetting

the color orange

or the taste salt

or the smell of a fresh

plowed field in the morning

My next four short poems are by

Jacinto Jesus Cardona

. They are from his book

Pan Dulce

, published in 1998 by Chili Verde Press.

He was born in Palacios, Texas, not far from the coast, but grew up in Alice, a smallish city about 100 miles south of San Antonio. He teaches English at Palo Alto College, one of six campuses of the San Antonio Community College system. He also teaches at the Trinity University Upward Bound Program in San Antonio and in San Antonio's Northside ISD, according to one of my nieces, who graduated from the district's high schools where he taught.

His poems of growing up in South Texas bring many memories to me, also a South Texas native.

The County of Tristeza


Under a canicula sun,

my skin is a scorch of scorpions

Ando triston.

el son del zenzontleno longer hums in my blood.

I am the Count of Tristeza

walking down my unpaved street

under Aztlan azul skies.

Caught between anil and caliche,

I am lost in the sweep of dry mezquite.

Wicked Green Buicks


dogs ran loose

in our neighborhoods,

and wicked green Buicks

curled their chrome lips

in arrogance.

The Celluloid Needle


In the summer of 1957

alone in my four door Ford

I cruise down the dark streets

of Alice, Texas.

the celluloid needle

of the speedometer

trembles in the dark.

Sal Mineo leans back

in his paranoid black Hudson,

fingering the zipper

of his leather jacket.

Passing St. Joseph's Catholic Church,

I make the sign of the cross

to the sounds of Santo and Johnny.

I run my fingers across my cicatrix,

dreaming of Natalie Wood

clutching my limp body

to her breast.

Bar America

Where "Ladies Are Always Welcome"

and Jimmy Edwards and the Latin Breed

battle it out with Timi Yuro on the jukebox.

John F. Kennedy descansa en paz

in a plastic frame next to the packets

of dry shrimp and fried pork skins.

Un chaparrito in his blue seersucker suit

se despide de sus compas

including la mujer sola in the red booth

who confides to Lola that her cigarette lighter

leaks in her purse

while I jot down a title:

The Idea of Fraternity in America.

(Why not one more - they're short.)

La Coste, Texas
for Don Hurd


deep in La Coste, Texas,

two poets looking for lost love

closed the bar with two Lone Stars

and cross the street

over the lyrical ooze

of a Tex-Mex squeeze box,

witnessing la raza cosmica

wiping dust devil dust,

swaying hard labor hips

to classic conjunto hits,

polkas, boleros, ye huapangos

on the VFW concrete floor

wile the proverbial young girl

in the romantic red dress

marvels at the cumbia poetics

of the local crazy

who seldom speaks

but keeps on dancing

like waves off summer heat.

Here's another old poem from 2010.

Next from this week's anthology, I have this poem by

Donna Masini

.

Born in Brooklyn, Masini lives in New York City. She graduated from Hunter College and New York University. Her first book of poems,

That Kind of Danger

, received the Bernard Women Poet's Prize. In add

it

ion, she has received a National Endowment for the Arts Fellowship and a New York Foundation for the Arts Grant. Published widely in the best known journals, she currently teaches poetry as a part of CUNY Hunter College's MFA Program in Creative Wr

it

ing.She has also taught at Columbia University and New York Univers

it

y

For My Husband Sleeping Alone


Every nigh now my husband falls

asleep with the lights on, bent are

hooked around his head, book tented

across his face. His mouth is open,

lips move as though searching

(here I imagine) for me. One cat

rests its nose to his armpit, the other,

above his head, moves with his breath.

Sometimes at two or four he wakes to shut

the light, shift, adjust the covers.

Alone in that bed he is half of something, and wholly

himself. A gentle man, a man who could fall

in love with a difficult woman. He holds

her shape beside him.Sometime she is silent.

Sometimes she hisses and ticks.

I want to ask if he keeps

to one side of the bed - leaving space for her

as you leave unplanted soil between seeds.

Breathing room.

Does he think he will grow into her?

Myself,I sleep in the dark, opposite another

of me sleeps in the mirror. I am a couple.

Sometimes I wake, stumble across the room

blurting words I don't understand

in the morning. Words I forget.

Hunger

is one I always remember. Each day we speak

on the phone, tell each other how we have slept.

I missed you

, we say, as though we'd passed

up a chance, as though one of us were a ball

the other had not caught.

Each separation an awful rehearsal

(I know this from my own nights alone in that bed).

So I think I know why he moves into night

lights on, sheltered by fictions. Not to lie

in the dark and listen for the collapse

of a marriage, a home, a life.

It is hard to be married

and left - even for a short time.

to drift, unanchored, untouched.

To rock alone in shapeless night.

This is also from 2010, early in the year, and my walking-companion, Reba, near twenty years old now, can barely get around. I miss her, on her leash, walking beside me.

i promised

Reba

last night

before i put her

to bed

that i'd take her

for a walk

this morning

and i know

she's sits by the door

at home

now

waiting

and i'll be there

to get her

as soon as i finish

this

because the joy to me

of watching her joy

when i reach for the

leash

feeds the new day

like a shot of sunshine

on the cold shoulders

of a sleeping cat

shivering

in the morning chill -

bringing back

the morning dream

of slow and stupid

mice

and warm milk

waiting in a bowl

by the fire

and the safe lap of he

who makes the sun to shine

so bright

on this winter morning

begun by a walk

through high and mysterious

grasses

I have two poems by

Arthur Rimbaud

from the book,

A Season in Hell and Illuminations

. This collection of Rimbaud's best know work was published by J.M. Dent in 1998, with a new translation by

Mark Treharne.


Vigils


I

This is mindful repose, not fever, not languor, on the bed or

on the grass.

This is the friend, neither pressing nor undemanding. The friend.

This is the beloved, neither tormentor nor tormented. The

beloved.

Air and the world unsought. Life.

- So this is what it was?

- And the dream grows cold.

II

The light returns to the roof-beam. From the two ends of the

room, nondescript scenes, harmonic, elevations meet up

together. The wall facing the watcher is a psychological

sequence of cross-sections of friezes, atmospheric layers and

geological strata. - A vivid, rapid dream of sentimental groups

with beings of all kinds in every conceivable setting.

III

The lamps and the rugs of the vigil sound like waves, at night,

along the hull and around the

entrepont

.

The sea of the vigil, like Amelie's breasts.

The wall-hangings, up to half way, thickets of lace, dyed

emerald, where the doves of the vigil dart about.

....................................................................................................

The fireback of the blackened hearth, real suns on seashores:

ah! wells of magic; the only glimpse of dawn, this time.

Mystical


On the slope of the bank angels turn their woolen robes in

pastures of steel and emerald.

Meadows of flame leap up to the top of the knoll. to the left

the leaf-mound on the ridge is trampled into the ground by all

homicides and all battles, and every sound of disaster pursues

its curving path. Behind the ridge on the right, the line of

orients, of progress.

And whereas the strip at the top of the picture is formed

by the whirling, leaping murmur of conch shells and human

nights,

The flowery softness of the stars and the sky and everything

else descends opposite the slope, like a basket, against our face,

and creates the flowering blue abyss beneath.

Here's a new poem from last week.

I have two more poets from the anthology, both from the section of the book titled "Illness."

The first is

Sharon Olds

. Born in 1942, Olds graduate first from Stanford University, then went on to earn a Ph.D. in English at Columbia University.

The Line


When we understood it might be cancer,

I lay down beside you in the night,

my palm resting in the groove of your chest,

the rachis of a leaf. There was no questioning of

making love: deep inside my body that

small hard lump. In the half-light

of my half-life, my hand in the beautiful

sharp cleft of your chest, the valley of the

shadow of death,

there was only the present moment, and as you

slept in the quiet, I watched you as one watches

a newborn child, aware each moment of the

miracle, the line that has been crossed

out of the darkness.

My last poet this week from the anthology is

Jeanette Leardi.


Scar


I am reluctant to confront it

like an inevitable argument:

as I dress before the mirror,

I try not to look at my upper abdomen,

at the long, diagonal slit of a scar

that grins at me like a thin-lipped critic

ready to pan my life.

No, I think;I don't want to hear

your opinions. I have enough of my own.

I slowly move a finger across the

hard, raised, sharp red line

and think of a train track,

built and abandoned,

coming from and going nowhere.

I try to push my thoughts beyond.

to my life, for instance.

I'm still here; I'm still alive.

Surely this blood-red fiery brand

is a small price to pay for hanging on.

I think of other experiences I can have,

thanks to this scar. Other experiences.

Despite myself, I imagine caressing hands

making their way into my blouse,

exploring my ample breasts,

being enticed to go farther,

then suddenly becoming motionless,

as if interrupted on a journey by an

unexpected calamity, a wrong turn.

What's to be made of this sight?

Could it really repel the eye, hand, mind?

It merely marks and undefinable place -

not a lost breast or even ovary -

no sign that sexuality has been disturbed.

But a traveler may still shy away; perhaps

the rest of that journey is best taken alone.

If there's a direction, I must do the charting.

So I'll make it a symbol without pretense,

a hieroglyph without mystery.

It will say, this is me, who I am

in this place and time, and for always.

From this course no critic will deter me,

no explorer can make me lose my way.





This is another 2010 walking-Reba poem. It's from one of our travels together. I think I remember the day, Durango,Colorado, snow falling, drifting, about 4 degrees above zero.

Cold, but we all have our necessities.

a norther blows in
right before dawn,
throwing ice knives
at the sun,
cold, cutting,
aching
for the warm

I walk Reba,
face burning
from the wind

a quick walk
and a hurry-pee
on the grass in front
of the hotel

The next poem is by

Robert Hass

, from his book,

Time and Materials, Poems 1997-2005

, published by HarperCollins in 2007.

After the Winds


My friend's older sister's third husband's daughter -

That's about as long as a line of verse should get -

Karmic debris? A field anthropologist's kinship map?

Just sailed by me on the Berkeley street. A student

Of complex mathematical systems, a pretty girl,

Ash-blond hair. I could have changed her diapers.

And that small frown might be her parents' lives.

Desire that hollows us out and hollows us out,

That kills and kills us and raises us up and

Raises us up. Always laughable from the outside:

The English wit who complained of sex that the posture

Was ridiculous had not been struck down by the god

Or goddess to whose marble threshing floor offerings

Of grapes or olive boughs and flowers or branches

Laden with new fruit or bundles of heavy-headed wheat

Were brought as to any other mystery or power.

My friend sat on the back steps on a summer night

Sick with her dilemma, smoking long cigarettes

While bats veered in the dark and the scraping sound

Of a neighbor cleaning a grill with a wire brush

Ratcheted steadily across the backyard fence.

"He's the nicest man I could imagine," she had said,

"And I feel like I'm dying." Probably in her middle thirties

Then. Flea markets on Saturday mornings, family dinners

On Sunday, a family large enough so that there was always

A birthday, a maiden aunt form the old neighborhood

In San Francisco, or a brother-in-law, or some solemn child

Studying a new toy in silence on the couch.

Had not lived where, tearing, or like burnished leaves

In a vortex of wind, the part of you that might observe

The comedy of gasps and moans gives way, does not

Demur. Though she did laugh at herself. an erotic

Attachment one whole winter to the mouth

Of a particular television actor - she'd turn the TV on -

Watch him for a minute with a kind of sick yearning -

Shake her head - turn the TV off - go back to the translation

Of Van Gogh's letters which was her project that year -

Or do some ironing - that always seemed to calm her -

The sweet iron smell of steam and linen. "Honest to God,"

She'd say, an expression the elderly aunts might have used.

"For Pete's sake," she'd say, "get yourself together."

Hollow flute, or bell not struck, sending out a shimmering

Not-sound, in waves and waves, to the place where the stunned dead

In the not-beginning are gathered to the arms of the living

In the not-noon: the living who grieve, who rage against

And grieve the always solicited, always unattended dead

In the tiered plazas or lush meadows of their gathered

Absence. A man wants a woman that way. A person a person.

Down on all fours, ravenous and humbled.And later -

"Lovers,you remember the shoeshine boys in Quito

In the city market? Missing teeth, unlaced tennis shoes.

They approach you smiling. Their hands arr scrofulous,

They have no rules, and they'll steal anything and so

Would you if you were they." The old capital has always

Just been sacked, the temple hangings burned, and peasants

In the ruins area roasting the royal swans in a small fire

Coaxed from the sticks of the tax assessor's Empire chair

Up against the broken wall. Lent: the saint's bodies

Dressed in purple sacks to be taken off at Easter.

For Magdalen, of course, the resurrection didn't mean

She'd got him back. It meant she'd lost him in another way.

It was the voice she loved,the body,not the god

Who, she had been told, ascended to his heaven,

There to disperse tenderness and pity on the earth.

Next, I have two poems from this week's anthology.

The first is

Judy Grahn

, an internationally known poet, writer, and social theorist whose work

underpins several movements, including Gay, Lesbian, and Queer; Feminist/Woman

-

Centered; and Women's Spirituality, but it has spread far beyond any of these.


She is former director of Women's Spirituality MA and Creative Inquiry MFA programs at New College of California.




Ella, in a Square Apron, Along Highway 80


She's a copperheaded waitress,

tired and sharp-worded, she hides

her bad brown tooth behind a wicked

smile, and flicks her ass

out of habit, to fend off the pass

that passes for affection.

She keeps her mind the way men

keep a knife - keen to strip the game

down to her size. She has a thin spine,

swallows her eggs cold, and tells lies.

She slaps a wet rag at the truck drivers

if they should complain. She understands

the necessity for pain, turns away

the smaller tips, out of pride, and

keeps a flask under the counter. Once,

before she got out of jail, the courts had pounced

and given the child away. Like some isolated lake,

her flat blue eyes take care of their own stark

bottoms. Her hands are nervous, curled, ready

to scrape.

The common woman is as common

as a rattlesnake.

The next poet is

Jane Gentry

.

A native of Kentucky, Gentry

is

a professor of Engl

is

h at the University of Kentucky. Her most recent books of poetry are

Portrait of the Art

is

t as a White Pig

an

d

A Year in Kentucky: A Garl

an

d of Poems

.

Washing Sheets in July


Thin clouds work the sheet of sky -

jays cry,flat and starchy.

Against the white garage

hollyhocks flicker.

The sheets, wet, adhesive

as I hand them, smell

of soap and bee-filled air.

Flags of order in the palpable sun,

how they snap in the new breeze!

Watching them balloon on the line,

I swell with an old satisfaction:

I beat them clean in the Euphrates.

Poems half-conceived drift off-

unwritten essays muddle, fade.

The white sheets crack in the wind,

fat bellies of sails,

sweet as round stomachs of children.

Tonight they'll carry me to sleep

in joy, in peace,

muscles unknotting, tired eyes clearing

in the dark under their lids.

The sheets, fragrant as summer,

carry me into realms of cleanliness,

deep dreams of order.

Back to the old barqu again.

Everything here belongs to the people who made it. The stuff that I made is available for any use as long as proper credit for me and for "Here and Now" is cited.




And "me" would be allen itz, owner and producer of this blog, poet and. very recently, short story writer. These are my books, earlier poetry eBooks and my latest collection of very short stories, all available at the eBook retailers listed below.



Amazon, Barnes and Noble, Sony eBookstore, most all of the Apple machines, plus

Kobo, Copia, Gardner's, Baker & Taylor, and eBookPie.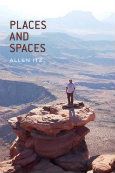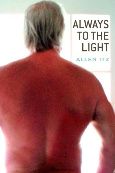 Go
es Around, Comes
Around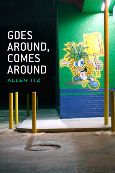 Pushing Clouds Against the
Wind
And, for those print-bent,
available
at
Amazon
and several coffeehouses in San
Antonio
Seven Beats a
Second