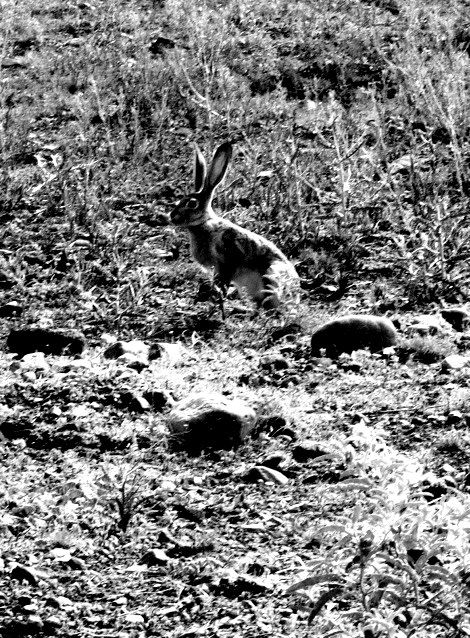 My anthology this week is A Treasury of Poems: A Collection of the World's Most Famous and Familiar Verse. The book, published in 1999 by Galahad Books, was a gift from a dear one.
Though it suffers a bit from title inflation (it would be more accurately titled "collection of the English-speaking world's most famous and familiar verse"), it is a very large book with many, many great poems and poets.
The story on my photos this week can be found in "Silver City and Beyond" one of the five long travel poems that make up my most recent poetry EBook, Places and Spaces, which is available wherever electronic books are sold.
Me
fresh life
John Donne
Devotions XVII
Emily Dickinson
I'm Nobody! Who are You?
William Childress
The Soldiers
Me
not that there's anything wrong with that
Edna St. Vincent Millay
Dirge without Music
Dylan Thomas
Do Not Go Gentle into That Good

Night
James Galvin
Wild Irises on Dirty Woman Creek
Show-and-Tell
Cherry Blossoms Blowing in Wet, Blowing Snow
Me
morning call
Walt Whitman
There Was a

Child Went Forth
Daniel Donaghy
Nockamixon Lake
Me
good intentions
T. S. Eliot
The Hollow Men
John Engels
At Summer's End
Vertigo
Me
the black hour
e. e. cummings
somewhere I have never travelled gladly beyond
O sweet spontaneous
I thank You God for most this amazing
Joanna M. Weston
At the Post
Language Unlimited
Street Famine
The First Cut
Me
Edmund Spenser
My Love Is Like to Ice
Richard Brautigan
Always the Geese
Love Is
Cats
A Lonely Wet
Voice from a Long-Ago Dusk
Me
open for business
Rudyard Kipling
Recessional
Me
from Silver City and Beyond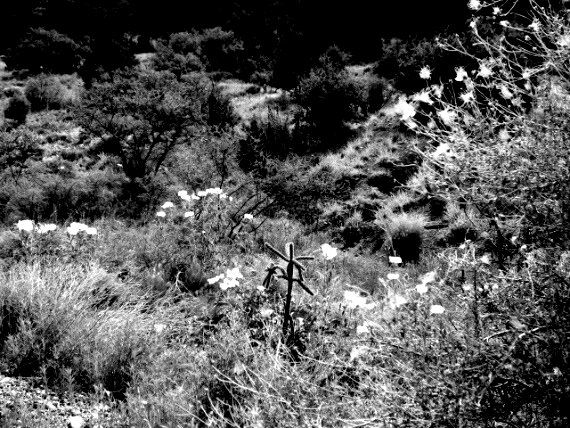 A good rain leads to good thoughts.
rained
all night last night

slow and steady

like we used to get on the coast,
coming in from the gulf,
no-drama rain,
no thunder, no lightning,
just steady
hour
after hour
of light rain falling

a soaker

~~~

Reba
wants to go off
but doesn't like to get her feet wet,
walks to the edge of the patio,
walks back and forth,
patio edge-to-door
door-to-patio edge

finally
I put on my shoes
and walk out into the rain myself,
the chilled raindrops
almost sends me back to the patio
at first, but after a minute
my body adjusts,
welcomes the cool wet -
come on, Reba, I call to the dog,
and finally she comes,
eighteen years of trusting me,
finally she comes
and pees
and runs back to the door

I am hesitant
to come in out of the rain
but the dog followed
me and now I must follow her

so we go in and dry off
together, the towel game she loves,
cover her head and go shaka shaka shaka
the towel and her head
and for a minute
all the aches and deafness and fading vision
is set aside
and she is a pup again

~~~

morning soon and I can see the high, thick clouds
moving, fast tumbling,
like a train
at full steam, billowing
across the vast prairie of the sky, pushing the rain east,
so it will clear,
but not for long

more rain coming

~~~

in a dry country
rain
is a celebratory
occasion, and everyone feels it,
the falling wet
an elixir for parched souls

my waitress,
the former boxer,
dances to the music overhead
as she takes my order back to the kitchen

and I celebrate as well
with larger than usual breakfast,
two eggs instead of one,
and three crispy bacons instead of two
and a toasted biscuit smothered in gravy, long-spoon
gravy from the bottom of the pot to where
all the best sausage pieces lie…

~~~

we are all alive this morning
with the fresh life
that falls with the rain
and in the deep green pasture across the highway
deer graze
for the first time since the early days
of summer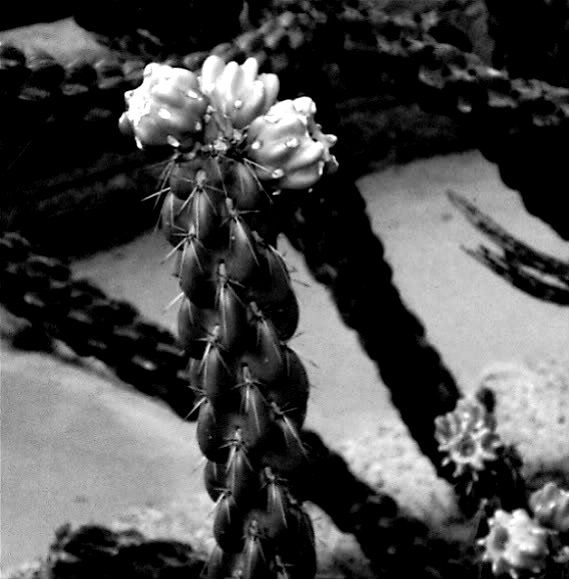 My anthology for the week, A Treasury of Poems, is divided into sections by subject category. The next two short poems are from the section titled "Friendship."
Both poems are among the most famous in the English language and both usually taught somewhere between 8th and 10th grade.
The first is by John Donne.
Devotions XVII
No man is an island, entire of itself;
every man is a piece of the continent,
a part of the main
....any man's death diminishes me, because
I am involved in mankind;
and therefore never send to know for whom the bell tolls;
it tolls for thee.
And the second poem is by Emily Dickinson.
I'm Nobody! Who are You?
I'm nobody! Who are you?
Are you - Nobody - Too?
Then there's a pair of us?
Don't tell! they'd advertise - you know!
How dreary - to be - Somebody!
How public - like a Frog -
To tell one's name - the livelong June -
To an admiring Bog!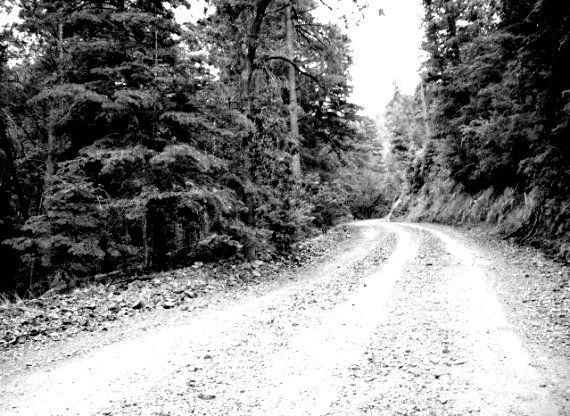 Here are two poems by William Childress, from his collection of poems from two books titled after those books, Burning the Years/Lobo. The book was published in 1986 by Essai Seay Publications.
Born in 1933, the oldest son of a poor family of migrant sharecroppers, Childress joined the Army at age 18, serving in the Korean War as a demolitions specialist in 1952. After the war he reenlisted as a paratrooper, making 33 jumps, and twice narrowly escaping death from parachute malfunctions.
Three honorable discharges later, Childress attended Fresno State College in California, studying English and Journalism, and set a record as the only undergraduate to publish poetry, fiction and photojournalism in national magazines (Display World, Mademoiselle, and Poetry).
This helped him get two fellowships to the University of Iowa Writers Workshop and a Master of Fine Arts degree. His thesis later became his first book of poems, Lobo. He has been widely published since as a poet, short story writer and photojournalist, earning two Pulitzer Prize nominations along the way.
The poem I selected is from that first book, Lobo, primarily based on his military service during the Korean War.
The Soldiers
In Korea, decomposing shit
chokes the perfume of the stray flower
still seen occasionally on hills,
and the paddies heavily seeded
with napalm mines, can grow red flowers
at a touch, with a blossom that kills.
From the dark immobilization
of earth bunkers, our probing patrol
infiltrates forests. Distant searchlights
pain ridges with something like moonlight,
and a grey rain chills us.Winter's cold
is not far away. It too will come.
Our ghosts meet other ghosts in the trees:
They appear pallid and luminous
in the eyepiece of a sniperscope
a too too complex for the Chinese.
But their simple burpguns never stop,
and their simple power murders us.
In December we start pulling out,
having done little but christen hills
with proper names: Million Dollar,
Triangle, Heartbreak; names that matter
to no one but us. We taste defeat
and like it. Victory is what kills.
No soldier can ignore tomorrow,
though finally it does not matter
as much as it should. We have today,
and by the grace of Generals a stay
of execution. Our lives narrow
around living's uncertain center.
It is not likely a solution
to human problems will come of this,
but soldiers can't be soldiers and be
human. The cold rain descends softly
on scorched graves, where, beyond human praise,
men lie in stiffened resolution.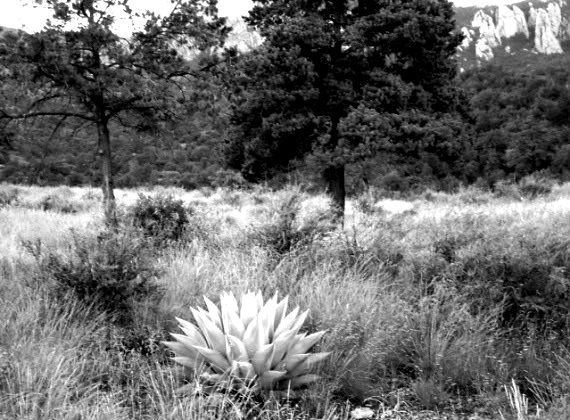 This is from a couple of weeks ago. We see so much and know so little about what we see.

not that there's anything wrong with that
at my morning
diner
looking for a poem,
looking for people
to be a poem

and nobody much
interesting,
except the gay guy
and his friend
across from me, I say
"gay" but I don't know,
could be he's not,
but he looks and sounds
so gay, it's like, straight
or gay, he must have been
an A plus student
at gay school
(not that there's anything
wrong with that)
cause I'm a redneck
you know
and we rednecks have a sense
for that sort of thing, so I'm expecting
any minute, some closeted homosexual
evangelical preacher to come
storming in and ask for a date (it's
about saving their soul, you gotta
believe that, praise the lord, bend
over for the blessing of the lord,
hallelujah hallelujah - don't tell
no one, praise the lord, hallelujah)

you get the idea

meanwhile,
in the booth in front of me,
a broad-shouldered guy,
with a shaved head, and a
nose like the prow of a sailing
ship like Horatio Hornblower
sailed through his multi-booked
career as England's nautical
savoir - a tough-looking
guy with massive
arms and sea salt in his ears

the way things work out these
days, the Hornblower guy is probably
gay and the gay-looking guy
is probably a lumberjack or a
skip-trace dick
with a gat in his pocket
and big breasted sheilas on
either arm, even maybe just some regular
kind of tough
guy who'd kick my ass
if I ever told him he looks
so gay - not that there's anything
wrong with that

so I'll keep it to myself

(not
that there's anything wrong with
that, either)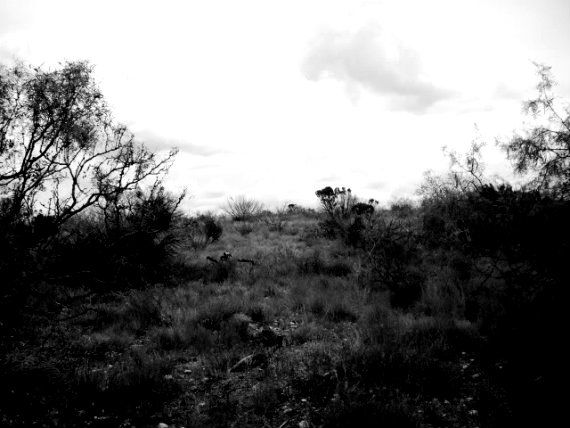 As mentioned, the anthology for this week divides its poems into topic sections. The "Rebellion" section has only two poems, one with an opening line known probably by everyone who has ever read a poem in English, and the second, a less well know known poem but by an equally famous poet. I'm using both.
The less well known first, by is by Edna St.Vincent Millay.
I am not resigned to the shutting away of loving hearts in
the hard ground.
So it is, and so it will be, for so it has been,time out of mind:
Into the darkenss they go, the wise and the lovely.
Crownedswith lilies and with laurel they go; but I am
Lovers and thinkers, into the earth with you.
Be one with the dull,, the indiscriminate dust.
A fragment of what you felt, of what youb knew,
A formula, a phrase remains, - but the best is lost.
The answers quick and keen, the honest look, the laughter,
they are gone. They are gone to feed the roses. Elegant and
Is the blossom. Fragrant is theblossom. I know. But I do not
More precious was the light in your eyes than all the roses
Down, down, downinto the darkness of the grave
Gently they go, the beautiful, the tender, the kind;
Quietly they go, the intelligent, the witty, the brave.
I know. But I do not approve. And I am not resigned.
The second poet, with the opening line known by all, is Dylan Thomas, writing to his dying father.
Do Not Go Gentle into That Good Night
Do not go gentle into that good night,
Old age should burn and rave at close of day;
Rage, rage against the dying of the light.
Though wise men at their end know dark is right,
Because their words had forked no lightning they
Do not go gentle into that good night.
Good men, the last wave by, crying how bright
Their frail deeds might have danced in a green bay,
Rage, rage agaist the dying of the light.
Wild me who are caught and sang the sun in flight,
And learn, too late, they grieved it on its way,
Do not go gentle into that good night.
Grave men, near death, who see with blinding sight
Blind eyes could blaze like meteors and be gay,
Rage rage against the dying of the light.
And you, my father, there on the sad height,
Curse, bless, me now with your fierce tears, I pray.
Do not go gently into that good night.
Rage rage against the dying of the light.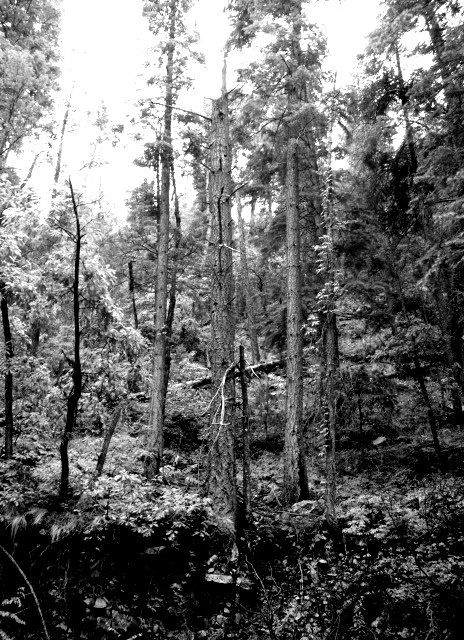 I have three poems now by James Galvin from his book, X:Poems, published by Copper Canyon Press in 2003.
Galvin, raised in Colorado, has a home, some land, and some horses outside of Tie Siding, Wyoming. He is also a member of the permanent faculty of the University of Iowa Writer'sWorkshop. A novelist and non-fiction writer as well as a poet, his awards and honors include a Lila Wallace-Reader's Digest Foundation Award, a Lannan Literary Award, and fellowships from the Guggenheim Foundation, the Ingram Merrill Foundation, and the National Endowment for the Arts.
Wild Irises on Dirty Woman Creek
Stars lead mixed feelings
Over sheetlightning's weft of echoes.
You, I can't get over your shoulder blades,
Like music from the center of the earth.
I want to live happily.
You can have the ever and the after.
You are quite lifelike, but you can't fool me.
I know the unearthly when I die from it.
I'm not talking aobut the body's mutable components -
I'm not talking.
Look - wild irises, like every spring,
In the salacious green of Dirty Woman Creek.
Show-And-Tell
This is the wave of gravel where she let me off on the edge of me
life.
This is the gleaming edge, past agencies and scrap.
This is the
edge of a blighted field where God idels his tractor.
He thinks he's a
thunderhead in drought.
You think God doesn't have a tractor?
You
think he doesn't have a blighted field?
This is what he's thinking:
not yet, not yet
Look, there's another panic button lying on the
ground.
Look, here comes another wave of gravel.
Look, here
comes night.
You think God can't give up?
Cherry BlossomsBlowing in Wet Blowing Snow
In all the farewells in all the airports in all the profane dawns.
In the Fiat with no documents on the road to Madrid.
At the
corrida.
In the Lope de Vetga, the Annalena,the Jerome.
I time
past, time lost, time yet to pass.
In poetry.
In watery deserts, on
arid seas, between deserts and seas.
In sickness and in health.
In
pain and in the celebration of pain.
In the delivery room.
In the
garden.
In the hammock under the aspen.
In all the emergencies.
In
the waterfall.
In toleration.
In retaliation.
In rhyme.
Among cherry
blossoms blowing in wet, blowing snow, weren't we something?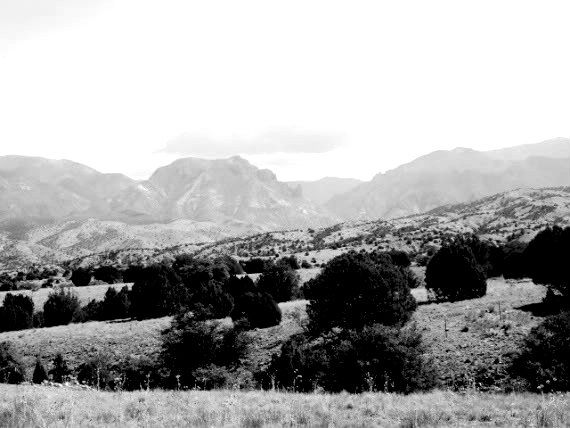 One beautiful morning in San Antonio after another last week, this morning a particularly champion morning.
morning call
gem on gem…

full bright diamond
moon
on a turquoise sky

as the flaming ruby
rises
blood-red
on the east horizon

new day
dawning
old night
passing
our world
turning
morning
calling
the birds
to rise
and sing

and you as well,
a new day morning
calls all
daybright's creatures
to rise and sing

rise
and sing
with the east-burning fire
as the bright goddess of the west
retires

all
made for you and me
if only we gather our arms
and take it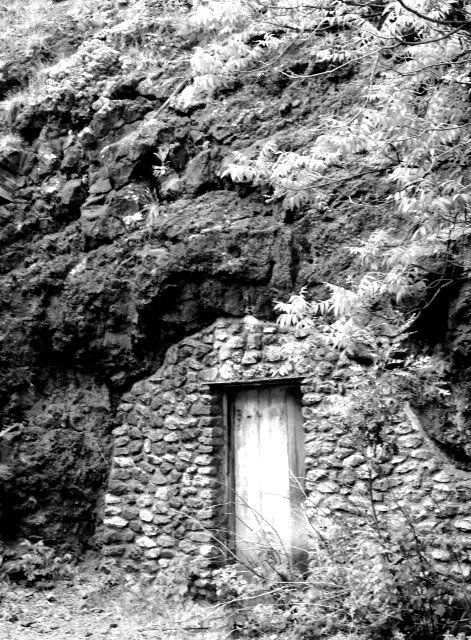 From the "Youth" section of the anthology, America's greatest poet, Walt Whitman, that forever "child who went forth" and became everything and everyone he saw.
I read Whitman, line after line after line and am transfixed, ambition'd (as he might say) as never any other time to be as great a poet as he, to move people as he moves me. I know I'll never measure up, but reading him makes me always want to do even a little better than my best.



There Was a Child Went Forth
There was a child went forth every day,
And the first object he look'd upon, that object he became,
And that object became a art of him for the day or a certain
part of the day,
Or for many years or stretching cycles of years.
The early lilacs became part of this child,
And grass and white and red morning glories, and white
and red clover,and the song of the phoebe-bird
And third-month lambs and the sow's pink-faint litter,
and the mare's foal and the cow's calf.
And the noisy brood of the barnyard or by the mire of the
pond-side,
And the frish susending themselves so curiously below
there, and the beautiful curious liquid,
And the water-plants with the graceful flat heads, all
became part of him.
The field-sprouts of Fourth -month and Fifth-month
became part of him,
Winter-grain sprouts and those of the light-yellow corn,
and the esculent roots of the garden,
And the apple-trees cover'd with blossoms and the fruit
afterward, and wood-berries, and the commonest weeds
by the road,
And the old drunkard staggering home from thevouthouse
of the tavern whence he had lately risen,
And the schoolmistress that pass'd onher way to the
school,
And the friendly boyis that pass'd, and the quarrelsome
boys,
And the tidy and fresh-cheek'd girls, and the barefoot
negro boy and girl,
And all the changes of city and country where he went.
His own parrents, he that had fathere'd him and she that had
conceiv'd him in her womb and birth'd him,
They gave the child more of themselves than that,
They gave him afterward every day, they became part of him.
the mother at home quietly placing the dishes on the
supper-table,
The mother with mild words, clean her cap and gown, a
wholesomeodor falling off her person and clothes as she
walks by.
The father, strong, self-sufficient, manly, mean, anger'd,
unjust,
The blow, the quick loud word, the tight bargain, the crafty
lure,
The family usages, the language, the company, the furni
ture, the yearning and swelling heart,
Affection that will not be gainsay'd, the sense of hwat is
real, the thought if after all it should prove unreal,
The doubts of day-time and the doubts of night-time, the
curious whether and how,
Whether that which apears so is so, or is it allflashes and
specks?
Men and women crowding fast in the streets, if they are
not flashes and specks what are they?
The streets themselves and the facades of houses, and
goods in the windows,
Vehicles,teams, the heavy-plank'd wharves, the huge
crossing of the ferries,
The village on the highland seen from afar at sunset, the
river between,
Shadows, aureola and mist, the light falling on roofs and
gables of white or brown two miles off,
The schooner near by sleepily droppng down the tide, the
little baot slack-tow'd astern,
The hurrying tumbling waves, quick-broken crsts, slap-
ing,
The strata of color'd clouds, the long bar of maroon-tint
away solitary by itself,the spread of purit it lies montion-
less in,
The horizon'sedge, teflying seaa-crow, the fragrance of
salt marsh and shore mud,
These became part of that child who went forth every day,
and who now goes, and will always go forth every day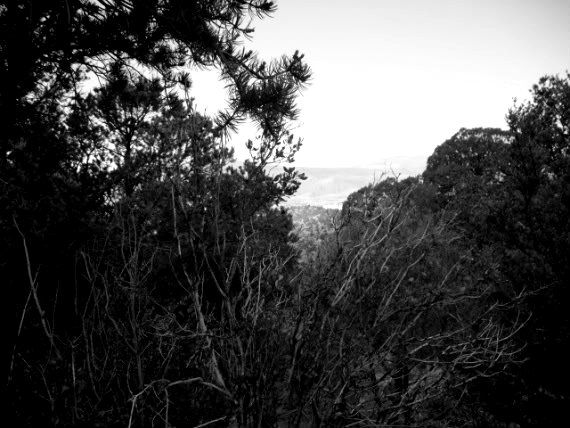 Next, I have a poem by Daniel Donaghy, from his first book, Streetfighting, a Paterson Poetry Prize finalist published in 2005 by BkMk Press of the University of Missouri - Kansas City.
Donaghy was raised in Philadelphia. He is assistant professor of English at Eastern Connecticut State University and has received artist grants from the Connecticut Commission on Culture and Tourism and the Constance Saltonstall Foundation.
Nockamixon Lake
Far from the city that closed on us
like a fist all June and July,
away for a few minutes
from the family part
and its cooler of iced Millers,
I pencil dove into the lake,
my body stiff as a nail
as it cut through water
that darkened as I sank,
bubbles rushing up like smoke
as I sliced down and down,
pushing up with my palms,
driving deeper into what
we never felt in those row homes
set along greasy avenues -
not freedom exactly, but something
like it - a boundlessness
my lungs ached against past
mud-silted sunnies and bass,
beneath the staccato of outboards
and screaming children,
my father's black lungs drifting away
with my mother's black eyes
and her cries in the hallway at night,
the Sisters of Saint Joseph
vanished when I closed my eyes
to their Bible passages
and the prayers we said by rote,
sinking past downed logs
until my foot wedged between rocks.
On the bottom of the lake
I hung like a balloon fighting
to free itself from a greedy boy's hand,
flailing my arms in the cloud I made,
squinting against the vise closing
in on my temples,looking up
to the sky's white rim along the surface
where like a bird a beer can fell,
the twig of a cigarette, and then my father,
who couldn't swim, fell face first
toward the last bubbles I could push
from my nose and mouth.
He held his arms straight out
as if across a canyon roaring to me,
touching first my hair, then my face,
my eyes leading him to the foot he freed
from the leather basketball sneaker
he'd worked overtime to pay for.
When he patted the back of my leg,
I pushed off and burst toward
the exhausted air above the lake,
my arms churning like oars,
thinking even then only of myself,
not knowing until later how
he'd known where to look for me,
how he'd calmed everyone
before he dove by swearing
that he would not come up alone.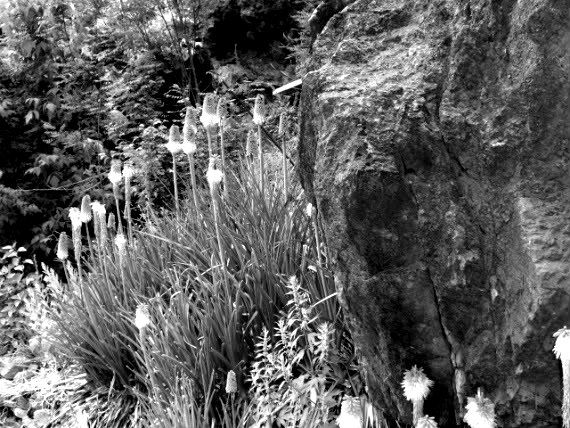 Thra
shing about, looking for my daily poem, I came up with this.
sunrise
on another day
another week
another month
and soon another
year

I don't keep track so much
anymore, except for the year
that ends in my birthday,
I cannot pretend
those
do not count…

but days,
they're all pretty much
the same to me,
my daily routine - wake up,
eat breakfast, write, eat lunch,
write, eat dinner, sleep -
except for Sunday, when religious
people force me to engage in their particular
religious conventions of not doing
anything for a whole day
because all the people
who would provide the daily services
I require
are off praying or watching football
or having family picnics
in parks under leafy trees
alongside a gently flowing river

or some such Norman Rockwell ant-free
scene as that, no mosquitoes
and no bird poop
on the tuna
sand
wiches
and no picnic
under leafy etceteras
as I've ever been
to

all of which tells me it's Sunday,
which, in turn, tells me
the next day
that it's Monday, which used to mean
something to me
but not anymore, being now
independently poor
and disinclined to wake up early to
fight traffic just to go engage
in minimally productive
activities
for the man

(I didn't even like that when
I was the man)

but, now, Monday
being no longer a momentous event,
doesn't clue me into Tuesday, Wednesday, etc.
so I'm always surprised when I wake up
of discover
that all the people I normally depend on
to provide my daily services are absent, it being,
presumably Sunday, (the only explanation
other than alien invasion, which I would almost prefer
to another damn Sunday) all off somewhere,
either
praying
or watching football
of having a family picnic under leafy trees and so on and on and on
(and you get the idea)
or fighting aliens, the last being
the only acceptable excuse for leaving me
stranded
without services

now
where was I

oh yes, I know it's Monday
because yesterday
was Sunday
and I know it's the first
of the month because I got my cable bill
in the mail and I know it's October
because the grocery store
has piles and piles of pumpkins
around its door

and now
being
fully aware of the dd/mm/yy
I remember that this was the dd/mm/yy
I was going to write a very short poem
instead of one of my usual
rambles

~~~

good intentions
like wildflowers in spring -
empty promises soon forgotten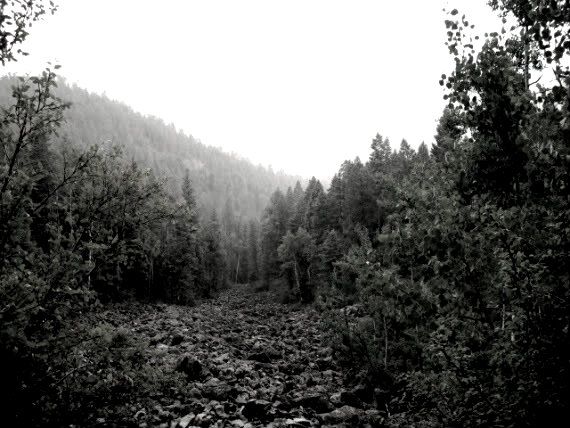 From the "Disillusionment" section of my anthology, A Treasury of Poems, there is this by T. S. Eliot.
The Hollow Men
Mistah Kurts - he dead.
A penny for the Old Guy.
I
We are the hollow men
We are the stuffed men
Leaning together
Headpiece filled with straw. Alas!
Our dead voices, when
We whisper together
Are quiet and meaningless
As wind in dry grass
Or rats' feet over broken glass
In our dry cellar
Shape without form, shade without color,
Paralyzed force, gesture without motion:
Those who have crossed
With direct eyes, to death's other Kingdom
Remember us - if at all - not as lost
Violent souls, but only
As the hollow men
The stuffed men.
II
Eyes I dare not meet in dreams
In death's dream kingdom
These do not appear:
There, the eyes are
Sunlight on a broken column
There, is a tree swinging
And voices are
In the wind's singing
More distant and more solemn
Than a fading star.
Let me be no nearer
In death's dream kingdom
Let me also wear
such deliberate disguises
Rat's coat, cow skin, crossed graves
In a field
Behaving as the wind behaves
No nearer -
Not the final meeting
in the twilight kingdom
III
this is the dead land
This is cactus land
Here the stone images
Are raised, here they conceive
The supplication of a dead man's hand
Under the twinkle of a fading star.
Is it like this
In death's other kingdom
Waking alone
At the hour when we are
Trembling with tenderness
Lips that would kiss
Form prayers to broken stone.
IV
The eyes are not here
There are not eyes here
In this valley of dying stars
In this hollow valley
This broken jaw of our lost kingdoms
In this last of meeting laces
We grope together
And avoid speech
Gathered on this beach of the tumid river
Sightless, unless
the eyes reappear
As the perpetual star
Multifoliate rose
Of death's twilight kingdom
The hope only
Of empty men.
V
Here we go round the prickly pear
Prickly pear prickly pear
Here we go round the prickly pear
At five o'clock in the morning.
Between the idea
And the reality
Between the motion
And the act
Falls the Shadow
For Thine is the Kingdom
Between the conception
And the creation
Between the emotion
And the response
Falls the shadow
Life is very long
Between the desire
And the spasm
Between the potency
And the existence
Between the essence
And the descent
Falls the Shadow
For Thine is the Kingdom
For Thine is
Life is
For Thine is the
This is the way the world ends
This is the way the world ends
This is the way the world ends
Not with a bang but a whimper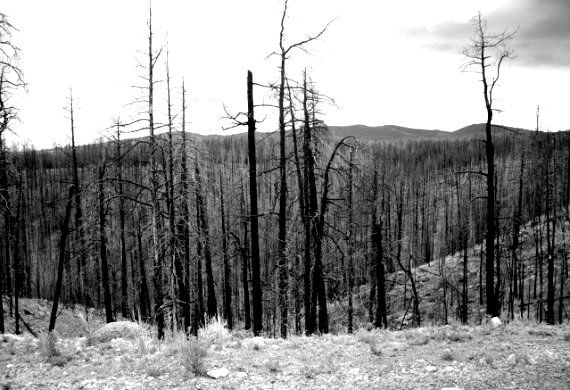 The next two poems are by John Engels. It is from his book, Sinking Creek, published in 1998 by Lyons Press.
Born in 1931, Engels died in 2007.
He graduated from University of Notre Dame in 1952. After Navy service, he studied at the University College, Dublin, then graduated from the Iowa Writers' Workshop, with an M.F.A. in 1957. He taught at St. Norbert College, and Saint Michael's College, Sweet Briar College, Randolph-Macon Woman's College, Middlebury College, and Emory University, and the University of Alabama. In 1995, he was Wyndham Robertson Chair at Hollins College.
His work appeared in Harper's, the New Yorker, and many other prestigious journals.
At Summer's End
Early August, and the young butternut
is already dropping its leaves, the nuts
thud and ring on the tin roof,
the squirrels are everywhere.
Such richness! It means something to them
that this tree should seem so eager
to finish its business.
The voice softens, a word becomes air
the moment it is spoken. You finger the limp leaves.
Precisely to the degree that you have loved something:
a house, a woman, a bird, this tree, anything at all,
you are punished by time.
Like the tree,
I take myself by surprise.
Vertigo
Often I start awake
in the middle of the night,
sweating, spread-eagled
on the bed, and it seems time
at the bare edge
of some dream, and I confess
to embarrassment
at being so
outmatched, my heart
so endeavoring from me.
And to get up at night in a dark room
is, I tell you, to work hard
at balance, to fall
into doors, trip
over things. Again
tonight without thinking
I jump up and feel
the quick twist of a darkness
not the room's, reel,
catch myself, try
to steady myself, and then
still giddy, feel my way
to the window to see
what could have come over me
through the locked window, the tight blinds.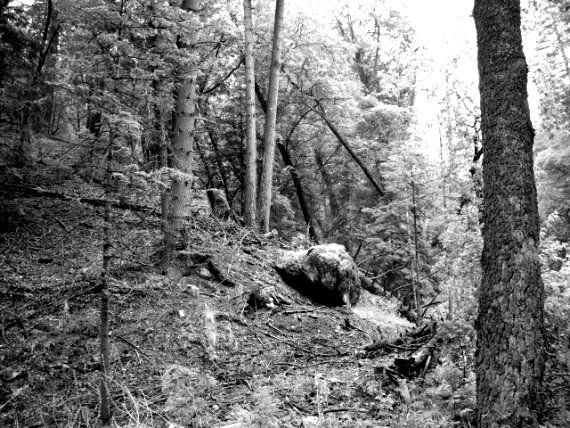 "The black hour" comes to all of us sometime. Or, at least it does and I'm not the only one with the occasional night sweats.
the black hour
the black hour
is that time very early
in the morning
when you wake,
staring at the shadows
on the ceiling,
thinking of all the nights
and years and days
past, trying to understand
the choices made
over a lifetime,
wondering,
how
did it ever come
to this

~~~

the black hour
consumes night's dark
and wandering
soul,
drains us
before the pale gasp
of morning
acquires us again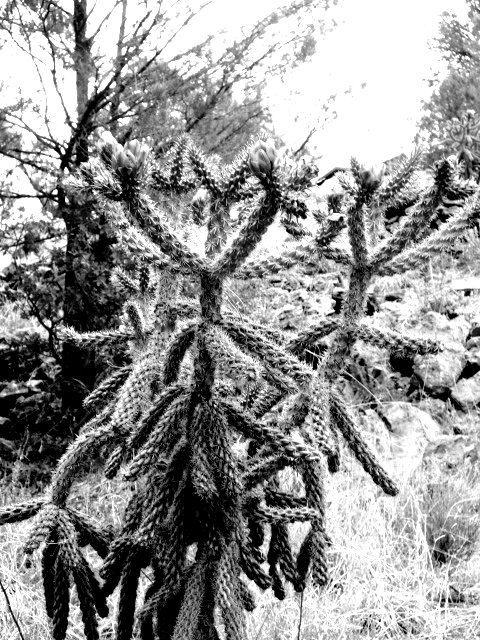 My anthology this week has several poems by e. e. cummings, including two that I don't remember ever reading before.
The first is from the section of the book titled "Love."
somewhere i have never traveled gladly beyond
somewhere i have never travelled,gladly beyond
any experience,your eyes have their silence;
in you most frail gesture are things which enclose me,
or which i cannot touch because they are too near
your slightest look easily will unclose me
though i have closed myself as fingers,
you open always petal by petal myself as Spring opens
(touching skilfully,mysteriously) her first rose
or if you wish to be close me,i and
my life will shut very beautifully,suddenly,
as when the heart of this flower imagines
the snow carefully everywhere descending;
nothing which we are to perceive in this world equals
the power of your intense fragility:whose texture
compels me with the color of its countries,
rendering death and forever with each breathing
(i do not know what it is about you that closes
and opens;only something in me understands
the voice of your eyes is deeper than all roses)
nobody,not even the rain, has such small hands
The second of the poems is in the "Nature" section.
O sweet spontaneous
O sweet spontaneous
earth how often have
the
doting
fingers of
prurient philosophers pinched
and poked
thee
,has the naughty thumb
of science prodded
they
beauty, how
often have religions taken
thee upon their scraggy knees
squeezing and
buffeting thee that thou mightest conceive
gods
(but
true
to the incomparable
couch of death thy
rhythmic
lover
thou answerest
them only with
spring)
Here is a third cummings poem that I just discovered in the anthology that I haven't read before.
i thank You God for most this amazing
i thank You God for most this amazing
day:for the leaping greenly spirits of trees
and blue true dream of a sky;and for everything
which is natural which is infinite which is yes
(i who have died am alive again today
and this is the sun's birthday;this is the birth
day of life and of love and wings:and of he day
great happening illimitable earth)
how should tasting hearing seeing
breathing any-lifted from the no
of all nothing-human merely being
doubt unimaginable You?
(now the ears of my ears awake and
now the eyes of y eyes are opened)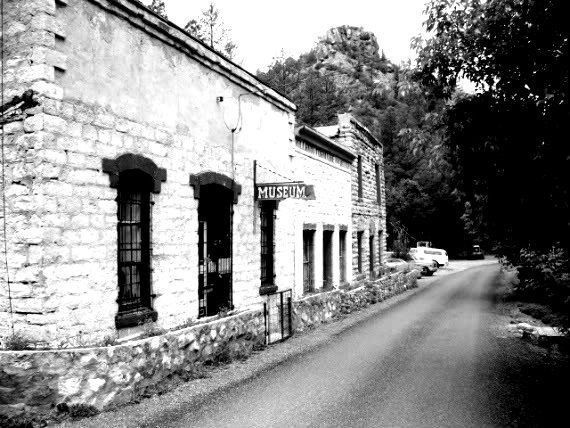 Next, I have several poems by my poet-friend, Joanna M. Weston.
In the bio I ask Joanna to send, she writes:
She is, she says, "Married; has two cats, multiple spiders, a herd of deer, and two derelict hen-houses. Her middle-reader, Those Blue Shoes, published by Clarity House Press; and poetry, A Summer Father, published by Frontenac House of Calgary. Her eBook, The Willow Tree Girl at her blog:
http://www.1960willowtree.wordpress.com/
At the Post
(abecedarian)
Across the Board is how I
bet, having taken note of
conditions on the course; no
Daily Double on the nose at
Epsom on the Surrey Downs,
furlongs measured out on
grass, the going truly firm.
Handicaps are fair, and my horse
in the money, judging by his form.
Jockeys up, brightly coloured; no
knock-kneed slow-pokes or
lug-ins on the back-stretch.
Mares and two-year-olds running
nice and straight with no
objections coming up, though
patrol judges are moving fast.
Quarter-pole shows my bet is
rated but will need to be
shaken up in the final yards to cover
turf at best speed so he'll get
up a class in his next race.
Volumes could be written about the
walk-over by the favourite who
excels on this course,
zooming in under the wire.
Language Unlimited
open the dictionary
and I'm in love
with 'hypervelocity'
as it speeds across the page
out into the stratosphere
flip pages back
and 'crepe de Chine'
lifts softly to the air
tantalizes breathes
promises twilight seduction
go forward to 'quadrant'
and my space is marked
as an arc that opens
beyond the circle of earth
to spirit-places
of circling suns and moons
each word captures
and expands outside myself
to include everyone
Street Famine
the bread-machine thumps
in the kitchen
there's ten kilos of flour
in the cupboard
cereal for breakfast
bagels for lunch
cookies with coffee
I have TV knowledge
of hunger
but never starved
never had a bloated belly
or rickets
I can only give money
which seems too easy
when others have nothing
and I will order
pizza for dinner
The First Cut
the scent of grass
rises like summer
into this green warmth
air thick as honey
a breeze stirs flowers
that droop wilting
the lawn feels soft
as a new-mown cushion
ready for me to lie down
and dream with clouds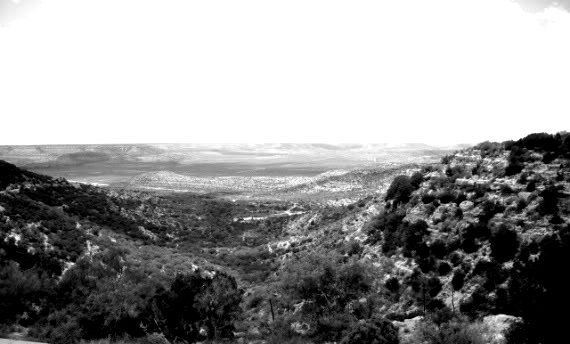 Been in a dark mood the past several days, and it shows.
remembering
a night fifty years ago or so
responding to a dare no one
remembered making, walking
from San Marcos, Texas to San Antonio,
Texas, fifty miles of dark
and lonely night,
a twelve hour trek for no good purpose
except to be able to say, fifty years later -
I did that - the reason, whether stated or not
for doing many things when eighteen years old,
like the time falling off the front end of a 1961 Ford
going fifty miles an hour, tumbling head over heels
down the road until finally coming to rest
in a ditch half a block down the road,
a little blood
several new scars,
and, for it all - "I did that" - and nothing more

but that's another story

among the several of us on the fifty mile hike,
one had brought his tiny transistor radio, yellow
plastic and small enough to fit in a shirt pocket,
but with enough juice
to bring us all night long
the rock and roll radio station
out of San Antonio, (KTSA, I remember)
the most powerful station
in south Texas transmitting
from our side of the
Rio Grande,
carrying me along,
step after increasingly painful step,
over and over that night to a new song
by the Rooftop Singers, their only hit
as I recall…."Walk right in, sit right down,
baby let your hair hang down
Every body's talking 'bout a new way of walking
Do you want to lose your mind? "

and the song was perfect for the night
and for some reason I thought of it again
this morning, except instead of the anthem
it was in 1962, it seems this morning
a lament for the loss of doors
never opened, doors never passed through,
paths never walked, answers never sought,
mysteries never solved and, for at least
this one morning, it isn't the song of a youth
striding into life, but of an old man whose
trail to be walked grows darker and less promising
with each new day's steps, the new way
of walking a hesitant stumble into mortality, minds
that if lost would never be found again

~~~

that which was new
is old again, as all that is
ever new will fade
to memory that always forgets
more than it remembers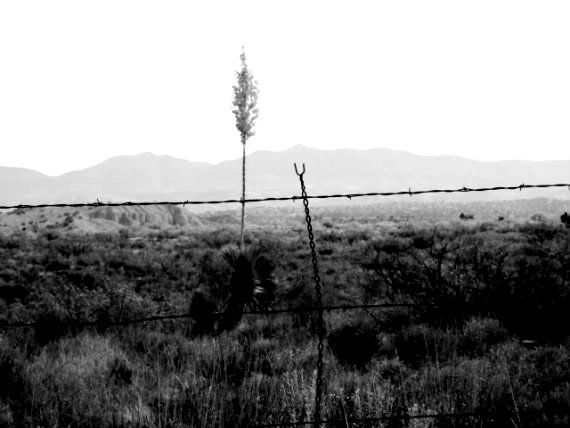 The next poem, by Edmund Spenser, is from the "Frustration" section of this week's anthology.
My Love Is Like to Ice
My love is like to ice, and I to fire:
How comes it then that this her cold so great
Is not dissolved through my so hot desire,
But harder grows the more I her entreat?
Or ow comes it that my exceeding heat
Is allayed by her heart-frozen cold,
But that I burn much more in boiling sweat,
And feel my flames augmented manifold?
What more miraculous thing may be told,
That fire, which all things melts, should harden
ice?
And ice,, which is congealed with senseless cold,
Should kindle fire fire by wonderful device?
Such is the power of love in gentle mind,
That it can alter all the course of kind.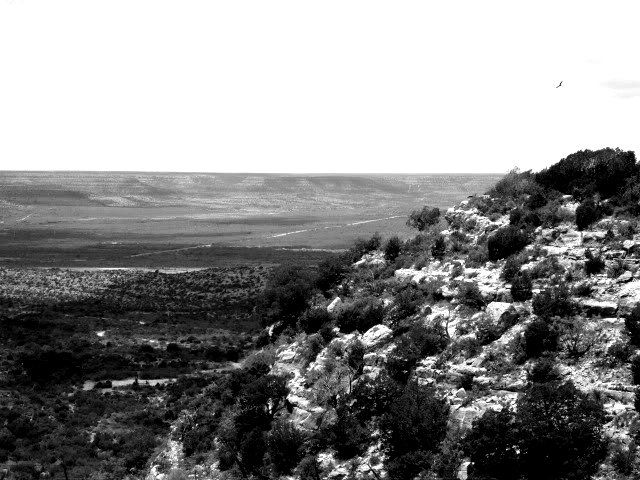 Next, I have several poems by Richard Brautigan, from his book, The Edna Webster Collection of Undiscovered Writing, published in 1999 by Houghton Mifflin. And yes, I know that's a weird title, but that's what it is.
In 1955, Brautigan, a twenty-one year old unpublished writer and moving from Eugene, Oregon to San Francisco, left the collection of poems and stories that make up this book with his girlfriend, giving them to her and telling her that when he was rich and famous, these works would be her social security.
By the time he died in 1984, less than 50 years old, he was an accomplished writer, author of ten novels, including Trout Fishing in America, and nine books of poetry. What you read in this book is a major writer just finding the beginnings of his art and craft.
Always the Geese
today
geese haunted the gray
of the October sky
with their V
and their eternal voices.
What can I say
that the geese didn't say
as they flew in skies far away
form the places where they were born
and grew?
Love Is
Love is a hungry lion
eating
a deer.
Love is a white lamb
standing in soft spring rain
and eating baby grass.
Love is a god-damn poet
writing "Love is...
and knowing all the time
that love is,
and there isn't much
that he can say about it
that hasn't
been said before
by
somebody else.
But still he writes,
"Love is..."
Cats
I love cats.
Why do I love cats?
I don't know exactly,
but I think it is for the same reason
that I love the dawn,
and the sunrise,
and
the coming of rain.
The Lonely Wet
Today
the autumn rain
was
a lovely wet.
Falling.
Falling.
Falling
And painting
the house
of my soul
sad.
Today
the autumn rain
made
the old people
seem
very, very old.
Voice from a Long-Ago Dusk
I remember
a young woman's
pigeon-beautiful voice
dancing lightly
out of a June dusk
and saying,
"Life is O.K.
if you don't take
it too seriously."

A temporarily moonless night, and how dark it was.
thick as pitch, the air unseen,
and atoms and other tiny bits
hang mute from darkly crowding
now a small climbing glimmer
waiting for the lighted sign
that will open this night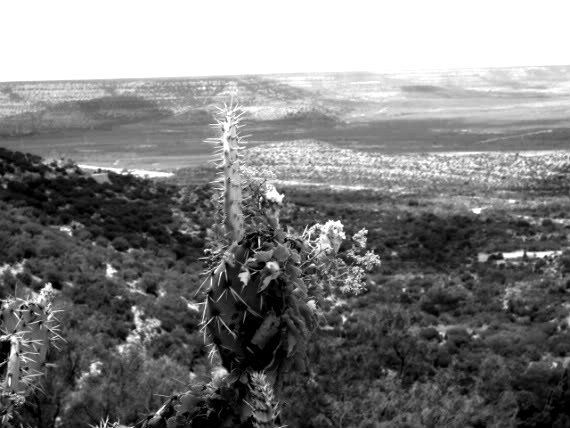 My last poet from this week's anthology is Rudyard Kipling.
Kipling, I think, is often mis-read as the jingoistic laureate of British imperialism. But a closer reading, in my opinion, reveals a poet, though not so openly anti-war as the World War I poets credited with bringing the reality of war to the home front, who was for his time no less anti-war and quietly anti-imperialism.
Here's one of his most famous poems.
Recessional
God of our fathers, known of old -
Lord of our far-flung battle-line -
Beneath whose awful Hand we hold
Dominion over palm and pine -
Lord God of Hosts, be with us yet,
Lest we forget, lest we forget!
The tumult and the shouting dies -
The captains and the kings depart -
Still stands Thine ancient sacrifice,
An humble and a contrite heart.
Lord God of Hosts, be with us yet,
Lest we forget, lest we forget!
Far-call'd our navies melt away -
On dune and headland sinks the fire -
Lo, all our pomp of yesterday
Is one wit Nineveh and Tyre!
Judge of the Nations, spare us yet,
Lets we forget, lest we forget!
If, drunk with sight of power, we loose
Wild tongues that have not thee in awe -
Such boasting as the Gentiles use
Or lesser breeds without the Law -
Lord God of Hosts, be with us yet,
Lest we forget, lest we forget!
For heathen heart that puts her trust
In reeking tube and iron shard -
All valiant dust that builds on dust,
And guarding calls not thee to guard -
For frantic boast and foolish word,
Thy Mercy on Thy People, Lord!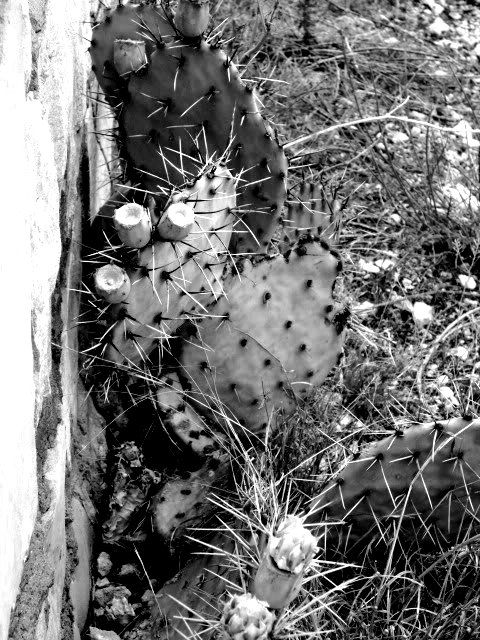 I mentioned earlier that the story of this week's pictures can be read in Silver City and Beyond, one of five long poems that make up my latest book of poetry, Places and Spaces, a book of travel poems.
Following are several of the opening pages of the poem.
From Silver City and Beyond
558 miles
and one time zone
San Antonio
to El Paso
a long day's drive
in the country
stone-wrapped hills
to long-stretched fingers
of pink Chihuahua Desert
blue sky, blue on blue
on deep ocean blue sky,
to jagged clouds
dark and sharply racing
and little towns along
the way
Segovia, Senora Saragosa
Sierra Blanca
Allamore
Bulhmora
and Van Horn
all pass
the miles and hours
and skies and hills
and deserts
and all the little towns
pass quickly
on the ridge
a line of dead trees,
oak blight killing scrub oak
all around
reminding me of a picture
i once saw
of a lone tree,
bare and burned
among the ruins of
Hiroshima
these trees like that
bare limbs
black
reaching up, grasping
at the sky
in the pastures below
a mare and her foal eat grass
generous and green
the roadway
blasted through stony hills,
in the rock walls on either side
layers
of geologic time...
there,
near the top,
a woman and a man passed,
nearly human,
and down here, by my feet
a fish
struggled,
crawled awkwardly
from the sea
a large buck
lying
half in the grass
half in the road
muscle and blood
and bone and heart
against
metal and plastic,
old times of safe and open graze
and new times of death on black
tar
he, the
buck,
loser in a clash of kinds...
a diversion,
a small back road,
narrow two lane,
high mesas
on either side
a bird
zippity-flash
crosses the road
skinny little legs pumping,
thin neck and head
high and proud
sharp
like an arrow passing
and fast
no coyote, no
can
catch little paisaano
a cloud billows up
from the Chisos Basin
like a white rose
opening to the sun
cane fields
afire
in Mexico......
(and the poem continues - to Silver City, New Mexico, then a large loop up and around Albuquerque and back to Texas)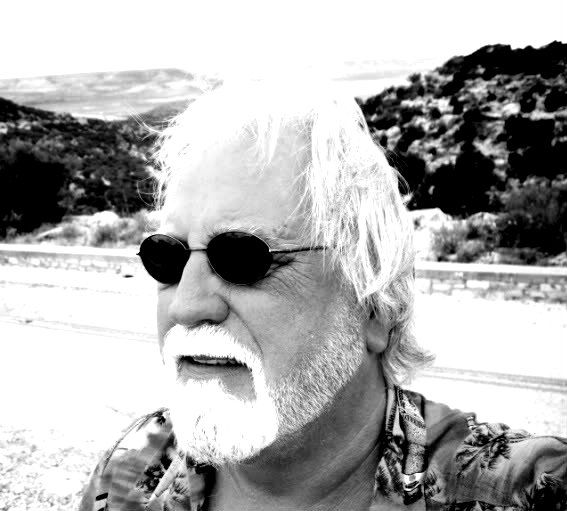 Everything here belongs to the people who made it. The stuff that I made is available for any use as long as proper credit for me and for "Here and Now" is cited.
And "me" would be allen itz, owner and producer of this blog, poet and. very recently, short story writer.
Amazon, Barnes and Noble, Sony eBookstore, most all of the Apple machines, plus
Kobo, Copia, Gardner's, Baker & Taylor, and eBookPie.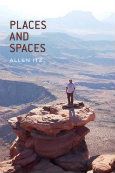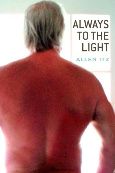 Goes Around, Comes Around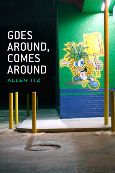 Pushing Clouds Against the Wind
And, for those print-bent, available
at Amazon
and several coffeehouses in San Antonio
Seven Beats a Second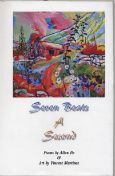 ON IT'S WAY TO EBOOK SHELVES TODAY