Before I begin, a personal note.
Reba
Constant friend, traveling companion & subject of many poems
1994-2012
She travels alone now, as do I
No plan for my photos this week. I don't have any new ones, so I'm just hopping an skipping through the old one I have, with no particular reason to use one over the other except that I hope they all have something that makes them worth looking at.
My anthology for the week is
Burnt Sugar - Cana Quemada
, a collection of contemporary Cuban poets in English and Spanish. The book was published by Free Press in 2006.
Also, I want to mention that I have a poem in
Loch Raven Review
, a very fine on-line poetry journal that you can find at http://www.lochravenreview.net/2012Fall/index.html. It's unusual since, for the past several years, I almost never send my stuff out or publish anywhere but "Here and Now" and, every year or so, a book of my own.
Loch Raven Review
is an exception because it is an excellent journal and I know it's editors and know them to be excellent poets themselves. I'm always very pleased when they identify something of mine that would like to use, in this case, a response to a poem by another poet-friend, Alice Folkart, a fellow house member on Blueline's "House of 30" poem-a-day forum. Alice's poem is also in this issue.
Okay, so I'm currently using three different search engines. Some work on some sites; others work on other sites; and no single one works on all sites.
My first poem from this week's anthology,
Burnt Sugar
, is by
Pablo Medina
.
Medina, a poet, translator, and novelist, was born in Havana and has lived in the United States since 1960. He has published a number of books,fiction and poetry collections,since then.
A Poem for the Epiphany
for Ellen Jacko
It snows because the door to heaven is open,
because God is tired of working
and the day needs to be left alone.
It snows because there is a widow hiding
under her mother's bed,
because the birds are resting their throats
and three wise men are offering gifts.
Because the clouds are singing
and trees have a right to exist,
because the horses of the past are returning.
There are gray and trot gently into the barn
never touching the ground.
It snows because the wind wants
to be water, because water
wants to be powder and powder wants
to seduce the eye. Because once in his life
the philosopher has to admit
to the poverty of thought.
Because the rich man cannot buy snow
and the poor man has to wear it on his eyebrows.
Because it makes the old dog think
his life has just begun. He runs
back and forth across the parking lot.
He rolls on the snow. He laps it up.
It snows because light and dark
are making love in a field where old age
has no meaning, where colors blur,
silence covers sound, sleep covers sorrow,
everything is death, everything is joy.
This is an old poem from 2011.
Next, I have two poems by
Naomi Shihab Nye
. I use a lot of her work here because she is one of my favorite poets (first favorite San Antonio poet) and because it seems every other anthology I pull out has her work in it.
These two poems are not from one of those anthologies, but from one of her own books,
19 Varieties of Gazelle - Poems of the Middle East
. The book was published by HarperCollins in 2002.
Passing the Refugee Camp
I know who's in there
girl spinning string around her finger
boy with a bruised eye
If he lifts his other eye to the sun
his father rises saying, "Wait, wait"
but this fruit is too slow
The pit of this peach
breaks a hundred teeth
*
In suits the color of olive trees
soldiers stand and stand
but not as olive trees stand
at the gate of the camp
They think they see both ways
They look pas the widow with a hand
on her daughter's shoulder
the schoolgirl's pleated skirt
watching for something bigger
or worse
*
In the next town
a man sets tea on our table
He does not speak
He glides from the kitchen
a pot of steaming water
a pot of steaming milk
His brother has been beaten by soldiers
He saw the blood come out of the nose
Because of this he is walking
very slowly so not one drop
exceeds the edge
*
Yesterday the soldiers smashed
Lena's sink and tub and tiles
The whipped a father in front of his sons
ages 2 and 4
They do this all the time
The house filled with water
The locked the door on the crying boys
taking the father
Believe me Lena says
They had no reason
On the steps of the National Palace Hotel
soldiers peel oranges
throwing back their heads so the juice
runs down their throats
This must be their coffee break
guns slung sideways
They are laughing
stripping lustily
They know what sweetness lives within
How can they know this and forget
so many other things?
*
The olive's dusty gray-green shadow
won't leave a single one of its people alone
It follows them inside their own shadows
It loves them when the think there is no more
loving
A man places his hand into the river
that holds him back
His dreams crosses the slim water
What happens to the man and dream who get
separated?
Some people place their whole bodies
inside a dream
A woman steps out of a dream
with fresh almonds wrapped in a towel
holding them out
to any open mouth
for Palestine
Lunch in Nablus City Park
When you lunch in a town
which has recently known war
under a calm slate sky mirroring none of it,
certain words feel impossible in the mouth.
Casualty: too casual, it must be changed.
A short man stacks mounds of pita bread
on each end of a table, muttering
something about more to come.
Plump birds landing on park benches
surely had their eyes closed recently,
must have seen nothing of weapons or blockades.
When the woman across from you whispers
I don't think we can take it anymore
and you say there are people praying for her
in the mountains of Himalaya and she says
Lady, it is not enough, then what?
I said two, but here's a third because it's short and I like it.
What Kind of Fool Am I?
He sang with abandon,
combing his black, black hair.
Each morning in the shower,
first in Arabic, rivery ripples
of song carrying him back
to his beloved land,
then in English where his repertoire
was short.
No kind at all!
we'd shout,
throwing ourselves into the brisk arc
of his cologne for a morning kiss.
But he gave us freedom to be fools
if we needed to, which we certainly
would later,which we all do now and then,
perhaps a father's greatest gift -
that blessing.
Okay, this next poem is angry, pissed-off, profane and probably offensive to some.
So, sue me.
I've been watching elections since 1956 when I was twelve years old and this one, with the intellectual dishonesty and moral indecency of the Republican candidate and his far-right promoters, is the worst ever.
I just want it to be over, and hope, when it is, that I still have a county to go home to.
first day
and I will be in that line
smiting
the infidels as best I can
alone,
hoping many more
will smite
along with me
knowing
as I go through the ballot
(no straight ticket
for me, too much pleasure
as I go down to each
name,
reciting my mantra,
spit on you Mr. Mitt Romney
spit on you Mr. Ted Cruz
spit on you Mr. Crazy
Wannabe-Fascist-Theocratic-Goat-Fucking-Pin-Striped -
Button-Down-Death-to-Decency-Terrorist-
Dickhead
Republican,
and you and you and you
and you and you and….)
knowing
in the end I will have,
if nothing else,
nullified the vote of at least
one
right-wing-lunatic-wing-nut
sorry…
it's the best I can do
The next poem from this week's anthology is by
Jose Arreu Felippe.
Born in 1947 in Havana, the poet left Cuba in 1983 and has been living as an exile in Miami since 1987. In addition to his two books of poetry, Arreu-Felippe has published plays and novels.
This poem was translated from Spanish by
Lori M. Carlson
, one of the editors of the anthology.
Rain
Everything has overflowed
as if existence in the air were
a silent downpour,
this softening of walls
that everything descends, washes away
or transfigures.
Days do come, however, and the air,
color, life take hold in me
gushing in desire to keep going.
Another short poem from the anthology is this one, written by
Armando Valladares
and translated by
Lori M. Carlson
.
Villadares was born in Pina del Rio in 1937 and was a political prisoner in Havana for twenty-two years. When released in 1981, he moved to Madrid. When the anthology was published, he was living in Miami.
Bebita I
Your name is blue
leaf of time
the end point
of the universe
a dream of pulverized
crystal
in my hands
of lover becoming verse.
This is another poem from 2011, July.
fresh breezes
at 4 a.m.
play
on my bare body
stir the trees
branches and leaves
spider patches
against
moon-bright sky
an ambulance
crosses the creek
lights and sirens
breaking the fading
night
the neighbor's dog
barks
me back to bed
My next poem is by Irish poet
Paul Durcan
, from his book
Greetings to Our Friends in Brazil
. The book was published by The Harvill Press in 1999.
The Bloomsday Murders, 16 June 1977
- A nation? says Bloom. A nation is the
same people living in the same place.
"Ulysses," Bodley Head edition, 1960, p.498
Not even you, Gerry Adams, deserve to be murdered;
You whose friends at noon murdered my two young men,
David Johnston and John Graham;
You who in the afternoon came on TV
In a bookshop on Bloomsday signing books,
Sporting a trendy union shirt.
(We vain authors do not wear collars and ties.)
Instead of the bleeding corpses of David and John
We were treated to you gazing up into camera
In bewilderment fibbing like a spoilt child:
"Their deaths diminish us all."
You with your paterfamilias beard,
You Fidel Castro street-cred,
Your Parnell martyr-gaze,
Your Lincoln gravitas,
O Gerry Adams, you're a wicked boy.
Only on Sunday evening in the sunlight
I met David and John up the park
Patrolling the young mums with prams.
"Going to write a poem about us, Paul?"
How they laughed! How they saluted!
How they turned their backs! Their silver spines!
Had I know it, would I have told them?
That for next Sunday's newspaper I'd compose a poem.
How you, Gerry Adams, not caring to see,
Saw two angels in their silver spines shot.
I am a citizen of the nation of Ireland -
The same people living in the same place.
I hope the Protestants never leave our shores.
I am a Jew and my name is Bloom.
You, Gerry Adams, do not sign books in my name.
May God forgive me - lock, stock, and barrel.
I wrote this last week.
The best thing about feeling sorry for oneself is that if you do it really well, you don't have to call on anyone else to do it for you.
old folk

at

home
The next poem from my anthology
Burnt Sugar/Cana Quemada
is by
Ricardo Pau-Llosa
. Born in Havana in 1954, he has lived in Florida since 1960. He is the author of six collections of poetry and is also
an art critic specializing in twentieth-century Latin American painting and sculpture.
For the Cuban Dead
Once they were men fully because they belonged,
and everywhere they looked and chatted and sipped
a bit of coffee whisked away a fly with a wrist
or jolted a newspaper readably straight,
and curtains dipped and bulged breast-like
and hid again in the proper window. They were
home and citizens of it and dared and loved
and were decent and stole and killed and loved again.
They were home. How like the root in the earth,
the crease in the linen, the wind rending the cloud,
the growl in the hunger, the pavement sprayed
with waves crashing against the sea wall.
How like all right things in the mind of place,
they jostled and failed, learned and betrayed.
Like coins in pockets made for them
they cried stridently or simply tinkled in murmurs,
and it didn't matter if talk or life had substance.
Right of place was substance.
There is no
enough
in exile. Not enough anger,
and the blanket of safety always leaves the feet bare.
And it is here, no matter how clean and golden,
that one learns how differently the wrist and the fly
and the shot of wave, how it never stops
calling although the law of distance deafens.
Memory of the heart's gravity.
The accent of the children
becomes unbearably alien, a dampness
from the sidewalk creeping past the thin sole
and into the ignored sock. Now nothing
escapes notice and the balance is always against.
And it hits them, these never again composed,
that the time to see and hear was then,
when rightness held even the storm evils
of the quotidian in the same palm
with the trash of years of seconds
and the kissed joys.
Then
, as we have come to know, was
the proper place to gaze at the dust
of butterfly panoplies, ponder
the calligraphic crud on the china,
relinquish decorous ears to taut goatskins,
wash in the lace of Sunday clouds,
and otherwise pay attention
with one's whole life to shadows
knitting five centuries of incomparable capital,
field's antique jewel, and the cradling shore.
God is was who let them die
filled with late understanding,
so who dares say we the innocent lurk
unpunished in the works and days?
Here are two older pieces, from 2007, short ones.
with you tonight
to the north
rain
creeps
over green hills
like a blue sea
rising
from above
here
there is no sound
no movement of air
here
we watch
Next, I have three poems by
Charles Simic
.
A recent Poet Laureate of the United States, Simic was born in Yugoslavia in 1938 and immigrated with his parents to the United States in 1954. He is retired from the University of New Hampshire where he taught American literature and creative writing. He won the Pulitzer Prize for Poetry in 1990 and a MacArthur Foundation "genius" grant from 1984 to 1989. He is also a previous winner of the Wallace Stevens Award from the Academy of American Poets.
Paradise Motel
Millions were dead;everybody was innocent.
I stayed in my room. The President
Spoke of war as of a magic love potion.
My eyes were opened in astonishment.
In a mirror my face appeared to me
Like a twice-canceled postage stamp.
I lived well, but life was awful.
There were so many soldiers that day,
So many refugees crowding the roads.
Naturally, they all vanished
With a touch of the hand.
History licked the corners of its bloody mouth.
On the pay channel, a man and a woman
Were trading hungry kisses and tearing off
Each other's clothes while I looked on
With the sound off and the room dark
Except for the screen where the color
Had too much red in it, too much pink.
The Clock of the Dead
One night I went to keep the clock company.
It had a loud tick after midnight
As if it were uncommonly afraid.
It's like whistling past a graveyard,
I explained,
In any case, I told him I understood.
Once there were clocks like that
In every kitchen in America.
Now the factory's windows are all broken.
The old men on night shift are in Charon's oat.
The day you stop, I said to the clock,
the little wheels they keep in reserve
Will have rolled away
Into many hard-to-find places.
Just thinking about it, I forgot to wind the clock.
We woke up in the dark.
How quiet the city is, I said.
Like the clocks of the dead, my wife replied.
Grandmother on the wall,
I heard the snows of your childhood
Begin to fall.
Leaves
Lovers who take pleasure
In the company of trees,
Who seek diversion after many kisses
In each other's arms,
Watching the leaves,
The way they quiver
At the slightest breath of wind,
the way they thrill,
And shutter almost individually,
One of them beginning to shake
While the others are still quiet,
Unaccountably,unreasonably -
What am I saying?
One leaf in a million more fearful,
More happy
Than all the others?
On this oak tree casting
Such deep shade,
And my lids closing sleepily
With that one leaf twittering
Now darkly, now luminously.
I don't really like this poem so much, but it's a long post this week and I need it. How's that for honesty in poetry,
Texas weather
My next poem from
Burnt Sugar
, this week's anthology is by
Orlando Rossardi
, who was born in Havana in 1938. He 1960 he left Cuba for Spain, then moved to the U.S. where he has taught at several universities. An essayist, playwright, short story writer and poet, he has written a number of books of poetry.
The poem was translated by the anthology's editor
Lori Marie Carlson
.
Weariness
this afternoon that slams in my way I'm tired of virtually
everything
I'm tired of water, of stones, of making do and distances;
of the I that ages among no one, of time that discovers
its parts,
of solitude that explodes in emptiness of purity that doesn't
count,
of you so carefully guarded and lashing on the banks like a
bridge.
I'm tired of absence, and also of sameness.
And this afternoon, suddenly, I am tired of grace
and disgrace, of command and countermand of suffering
and being by virtue of happiness tender and useless as a peach.
I am tired of this useless, blank page,
of regret and laughter, of siege and condemnation;
of being and of suddenly being sunk in tinder;
of hunger and of conscience I'm tired, of air that gives rise
to the voice of hands fashioning, tirelessly, words.
I'm tired - to the brim - of the perfume of rain,
of God being a pretext for catastrophes,
rotting away walking the hallways and offices, of thinking
deeply
about life and survival, of drinking with my eyes from empty
vessels,
of livid lips like wounds and the smell of uninhabited skin.
From the very depths of my being I'm tired; from A to Z,
from my head to my toes, with its periods and commas,
just as Neruda was tired, the way that Vallejo cracked up,
just as Blas Otero was fed up with death, the way Celaya
suddenly burst up to bury his land. This afternoon I'm tired
of everything, abysmally, and so it's not so strange
I settle down in murmurs - don't scream, don't make noise -
and
let begin and leave alone, like this afternoon is passing, this
poem.
Well, yes, it was the kind of pretty normal evenings for back in the day, my day anyway.
This is from 2008, things you remember you wish you didn't
Here are three short poems by
Robert Bly
. The poems are from his book,
This Tree Will be Here for a Thousand Years
, published in 1979 by Harper & Row.
Moving Books to a New Study
First snow yesterday, and now more falling.
Each blade has its own snow balanced on it.
One mousetrack in the snow ahead,
the tailmark wavering in
between the footprints. Dusk in half an hour.
Looking up I see my parents' grove.
Somewhere neither the Norwegian culture
nor the American could keep them warm.
I walk around the barn the long way
carrying the heavy green book I love through the snow.
Driving My Parents Home at Christmas
As I drive my parents home through the snow
their frailty hesitates on the edge of a mountainside.
I call over the cliff,
only snow answers.
They talk quietly
of hauling water, of eating an orange
of a grandchild's photograph left behind last night.
When they open the door to their house, they disappear.
And the oak when it falls in the forest who hears it
through miles and miles of silence?
They sit so close to each other...as if pressed together
by snow.
After a Day of Work
How lightly the legs walk over the snow-whitened fields!
I wander far off,like a daddy-longlegs blown over the
water.
All day I worked alone, hour after hour.
It is January, easy walking, the big snows still to come.
Just like everyone says, if we knew then what we know now...
very entirely clear

to me now
This next poem from this week's anthology is by
Dionisio D. Martinez.
Born in Havana in 1956, Martinez and his family left Cuba for Spain in 1965. At the time the anthology was published, he lived in Florida.
Years of Discourse
are not always preceded by years of silence. More than likely,
they follow unfulfilled demands.
An arsenal of threats is dismantled.
the hands of the adversary begin to look surprisingly lifelike.
For the agnostics, a man with cancer in his throat heals
himself and begins to sing like a broken angel.
those most susceptible to nostalgia re reminded of the
mythical Age of Miracles.
An arsenal of memories,long abandoned, is discovered and restored.
Familiar voices reappear. In proportion to the sky, they are
whispers.
Here's another old poem, from 2009.
Next, I have two poems by
Henri Coulette
. The poems are from the book,
The Collected Poems of Henri Coulette.
The book was published by the University of Arkansas Press in 1990.
Coulette was born in 1927 and died in 1988. He was a poet and educator whose first book,
The War of the Secret Agents and Other Poems, published in
1965, was greeted with acclaim and won the Lamont Poetry Prize. His second collection,
The Family Goldschmitt,
published in 1971, received little attention, and it has been reported that much of the print run was accidentally pulped. He did not publish another book during his life, but had been organizing a volume when he died.
At the Hotel des Saints Peres
The Ginsbergs,
pere et fils,
Poetes extraodinaires
,
Are in the courtyard below.
Their voices rustle like money.
Madame Dupon, who scorns me -
My French name, my lack of French -
Blesses their travelers cheques.
Her eyes are like ice cubes.
Sick with fever, needing a drink,
I read the Paris Trib:
The Red Sox are in first place,
And Rockwell the Nazi lies dead
In a parking lot in Dominion.
Sick with fever, sick for home,
For the black and black-hearted,
I tiptoe to the window
To catch the English of the Ginsbergs.
It rises up and I
see
it!
There's a split infinitive.
And there's a four-letter word.
I must do something today.
I'd go to the grave of Baudlaire,
But I don't know where it is,
And I'm afraid to ask.
In the 9th Year of the Literary War
to Charles
Well, poetry lovers of America,
this is about Heinz
and my stepping on his tail.
He was dreaming
57 variations
on that theme eternal,
the theme of Heinz,
and I was drunk,
having trouble with my feet,
having trouble
with my head....
Lowell and Ginsberg and Bly were dead,
Justice was missing,
so I turned to Wright,
whose face loomed
in the light
the dead gave off...
and it happened!
I mean, it really happened.
(Poetry lovers,
would I lie to your, would I?)
The Pekingese next door took up the cry,
and the Afghan down the block,
and the Bull beyond,
and the cry went forth.
Dog to coyote to wolf,
the cry went forth,
Able to Baker to you,
The onset of the first cool front in South Texas is almost comical, as people put on their heavy coats and boots like they're about to step out into Arctic winter. You do see less of it now, as more and more people from really cold places come in to outnumber all us desert rats.
first winter smell in a hot, arid country
This short poem from this week's anthology is by
Orlando Gonzalez Esteva
.
The poet was born in Santiago de Cuba in 1952. He studied at Washington University, where he received his M.A. in Hispanic literature. A playwright and poet, he taught in Miami from 1976 to 1980.
This poem also was translated by editor Lori Carlson.
Words Are Islands
Words are islands
fabulous, disperse
in the sea of silence.
Only the caravels
of death devour
the distance between them.
We don't write: we set sail
upon the blank page
toward the unknown.
A poem is in the wake.
Back to 2010 with this old poem.
Next, I have several poets from
Three Rivers, Ten Years
, an anthology of poems from
Three Rivers Poetry Journal
. The book was published in 1983 by Carnegie-Mellon University Press.
The book includes no information, other than name, on its poets. If they don't think it's important, I don't guess I will either.
The first poem is by
Reg Saner
.
Return to tundra at Bighorn Flats: for Anne
4 years back, far from the lines of your hand,
this mountain was it. I hiked into dead rock
till stone spoke more deeply than anyone.
Stunned on packweight, blank sun, thinned oxygen,
I took talus piles for insane civilizations
drawing me in, out of the lines of your hand,
prophesying my name as as ruin, till granite
held me at gunpoint and wind was a thug
with stone propositions deeper than anyone's.
Climbing to keep my misery pure I knocked
at odd cairns, bone eclipses spelling
dim wreckage into the lines of all hands.
But this is not where I am, with mountains
that emptied a house. That was then - mineral smoke
drawing me deeper, further than anyone,
into iron seams like mean blue moths sewn shut.
How could blind rock go deeper than anyone?
the plan of its temple is wind. No slabs
spell my name. Only the lines of your hand.,
The next poet is
Leslie Ullman
.
The Split
All evening I carry myself
gently. Finally, rain
softens our lawn. In another
woman's room, your sorrow lifts
all at once and leaves you
amazed. Her hand on your cheek
is more real than any secret flesh.
This rain sounds like women
whispering among themselves,
and I want to tell you,
I can feel them touch my face.
I see her touch
lets you out of your large body
as though a child
of your own stood beside you.
I see a sad woman,
her fine luminous hair:
she sees herself
as a rumor, and now you must
tell her not to leave you.
Also from the
Three Rivers
anthology, this is by
Robert Wallace
.
A Fresco of Swans and Bears
The moon is a furnace,
sun
a stormy mirror.
Inside the world's head,
one gray
and twenty-six greens,
the past goes on repeating itself -
violets, straw,
a frozen waterfall,
policemen's horses,
birds,
us,shadows on the sea's vault.
Thin vines off smoke
trail
under the starry rafters.
The story always has another
ending.
Night. The salty rose.
And, last from
Three Rivers, Ten Years
, this short poem by
Charles Wright
.
Cloud River
The unborn children are rowing out to the far edge of the sky,
Looking for warm beds to appear in. How lucky they are,
dressed
In their lake colored gowns, the oars in their oily locks
Taking them stroke by stroke to circumference and artery...
I'd like to be with them still, pulling my weight,
Blisters like small white hearts in the waxed palms of my hands.
I'd like to remember my old name, and keep the watch,
Waiting for something immense and unspeakable to uncover its
face.
This is another old poem. I'm not sure when I wrote it, but it's in my first eBook,
Pushing Clouds Against the Wind
, which means it was written before 2010 and after 2005, when I published my first book (print),
Seven Beats a Second
.
I was thinking about possibly doing a reading next week and thought of this,which reads well. Then decided if there was a chance I would read it in public, I should familiarize myself with it again then and decided, well, if I have to do that, what better way to familiarize myself than using it here.
Long story short, here it is. But still a long poem.
through King
on a motel balcony,
My last poem this week from the
Burnt Sugar
anthology of Cuban poets is by
Uva de Aragon
.
born in Havana in 1944, de Aragon is a poet as well as a journalist. At the time of publication, she lived in Miami and was a professor at Florida International University and associate director of the Cuban Research Institute.
Lori Carlson translated the poem.
If You Press Me
If you press me
if you force me
if you come to take me from my timorous silence
I will tell you few things matter
although those few things multiply
like an echo of endless possibilities.
I will think about the sun, the light, the fire.
I will think about the rain, the sea, the rivers.
I will speak of the wind, the breeze, the storms.
I will tell you about the earth, the seed, the trees.
About man, death, hope.
I will look into your eyes. And I will tell you it's enough.
And now, full circle this week, back to 2011.
it was a golden night
no moon
stars buried
behind thick low
clouds
reflecting back to the ground
and streets and houses
the golden light of the city
never sleeping golden light
filtering through the trees
like spun gold orange shadows
in the golden night
and down at the creek water
flowed in golden bubbles of light
while the crickets
cricked
and the frogs farted
and oh crap
haven't I done this
before
and who cares
anyway
poetry
is a serious business
and ought to be about
serious things
like
how about
that helium
if I ate a ham
and helium sandwich
would I rise to the ceiling
like those balloons they give
to kids at the supermarket
who let go of the balloon
and the balloon rises to the
ceiling which is lined with
balloons given to kids
who let the balloons go,
red blue yellow green
what a bunch of colors
lining the supermarket
ceiling
and what about if I ate
two ham and helium
sandwiches or maybe
three
would I float away
into the sky
if outside where
there is not super
market ceiling to keep
me safe would this be
a new mode of green
energy for air transportation
great airplanes guided
through the air by
teams of pilots gorging
on ham and helium sand
wiches and what about
the porpoise, Einstein
of the sea, Aristotle
with fins, Plato
with a snout and
a jolly smile what
do you call more than
one porpoise - is it
porpiees, maybe, and
what about a gathering
of porpiees not a "school"
cause that's fish and porpiees
are not fish and not a "herd" cause
that's cows and horses and sheep
and porpiees are none of those
and not a "swarm" cause that's
bees and not a "flock" cause that's geese
and chickens and not a pod because
that's whales (which I think is
a silly name for something as vastly
gargantuan as a congregation of whales -
it would be much better if we called such
a gathering a "tundra" or something
else equally as vastly
gargantuan, but that's just me)
and at least whales
are mammals like
porpiees and not fish even
though like whales porpiees
like the water and frolic all about
in it a least the porpiees I saw
at Seaworld like to frolic around
in the water so maybe a group
of porpiees who travel together
might be called a "frolic"
but that's just a suggestion
and anyway I could go on and on
because there's lots
and lots of important things
poetry should deal with instead
of getting stuck in frou-frou poems
about golden nights and cloudy skies
and absent stars and vanished moons
and crickets and frogs and what about
those frogs and the way they mate
in Amarillo has anyone ever written
a poem about that well I did
but no one else and that's a real
loss to poetry
I'm telling you a real
loss
I just realized I was about to do a Halloween post without a Halloween poem.
This one qualifies, I think, by
Charles Harper Webb
, from his 1997 Morse Poetry Prize winning collection,
Reading the Water
.
The book was published in 1997 by the Northeastern University Press.
The Dead Run
Vampires and zombies,being liveliest, start first -
shambling, jogging, sprinting as their condition
permits. The freshly-dead in hospitals and funeral
homes totter to their feet (if they have any feet)
and, embalmed or not, start running. Corpses claw
up from the ground, in the order they went in:
skeletons and rotted horrors hobbling and clattering,
stooping to pickup parts that fall. The long-dead
rise as human dust clouds, and run with the rest;
dark, stinking wind that crosses water as easily as land.
and now the oldest rise, the ones whose atoms
have mixed with everything. the Watson house,
The Pomeroy's sweetgum, Dottie Tang's azaleas
dissolve to to let them out. Robert Ufman, Jan Nash,
Tiffany the Schneider Schnauzer disintegrate,
along with the still solid dead, their molecules
joining the marathon that circles the earth
like a jet stream, until only I am left, remembering
how this always happens - how, in despair,
I pull a rib from my side, and begin again.
We wait now for the inevitable end, hoping that it will come on its own.
watching for the signs that signal her decision
she's been like this
several times
in the past few weeks,
all day,
lying on the patio,
refusing water,
refusing food, sleeping
on an old shirt I took out for her,
or, with her head up, blank, blind eyes
staring, it seems, into the vortex
of life swirling into the forever
dark…

it's the way of some animals,
I tell Dee, they know
when the end's coming
and accept it, lay quietly
and wait for it - I've seen it before,
an old dog, a pet when I was a small child,
Mitzi, my first dog
in a life of dogs,
lying down in the corner of the kitchen
and sleeping unto death

I wanted to help her, but mother said
to leave her be, let her die
the way she knows,
let her find her
time to meet the end…

so I tell Dee,
let's watch her tonight
I said, and tomorrow
and if she's no better by Monday
we'll take her to the vet
to help her through the hours,
ease her pain the only way
we can…

then,
towards the end of the afternoon,
as the sun began to slip
behind the west fence,
she gets up,
decides,
apparently,
that today might not be the day
after all, and though
she certainly doesn't look well,
looks every minute of her 18 to 20 years,
still deaf, still blind, still suffering
the pain she lives with,
her back is still crooked and her hind legs
still weak and wobbly, but, with all that,
her unseeing eyes are alive again,
seeking to find, not
the dark night she sought before,
but near and familiar things, things of life,
her life, the door where she scratches
to tell us she's back, hungry, ready
for her familiar bed
by my desk…

who knows…tomorrow…
will the day be then or will it be
some day after?

she's not sure,
but she's ready when the time
comes, more ready
for sure
than her master and friend
who can only wait
and watch for the signs
that signal her
decision
My posts are written over the course of a week or so and, as happens in life, things change while I'm in process.
In this case, I decided that events required an additional photo to begin the post with and another poem to follow up on the poem above before I end the week.
Here it is, a sad poem.
I will write...
I
took her for a short walk
first,
remembering the many
walks before,
before her decline
when it was beaches
we walked,
when she chased the waves
as they came in
and went
again,
when it was desert sand and
mountain-side smells
and the scents of
great forests
and high pastures
that entranced
her,
before she could
no longer hear, and before
she could no longer see
and before the constant pain
in her hips and legs
of crippling
arthritis,
before the nights
when dementia overcame
her,
frantic pacing in the dark
of night,
and though she struggled
this day
on legs weak and wobbly,
she was eager at each tree
for each fresh smell
but
I was delaying
the inevitable I knew,
so too soon
I picked her up
and carried her to the car
for our last trip to the vet…
and I left her in the car while
I paid for the caring dreadful
service she would receive
then took her from the car
to the room where
the service would be received
and spent with her
the last few minutes I had asked
the doctor to allow us…
she was afraid
as she always was at the vet's
and buried her head between my
arm and side until the doctor came
and I held her while he prepared
and she, frightened and in the last
moments
of her continual pain,
cried,
and I held
her head, face to face with her,
eye to eye,
nose to nose, as I always
did when she was frightened
and she quieted,
looking into my eyes
and for a second, a tiny blink
of light in her blind eyes
as the doctor made the injection
and in an instant her muscles relaxed
and the light faded and
the doctor stroked
her side
as she lay unbent
and stilled and it was
over…
it is a sad story
but it had to be told
for every story requires an end
and all stories end finally
in this same way
and cannot be denied and
at least this once
the story has to be told complete,
the end told once
and finally,
final like the end
so that all the other stories,
the good stories
can be told,
the stories I remembered
all last night
as I lay in bed seeking sleep,
and I will tell the stories
as I deal with this
sorrow
as I deal with sorrows
and fears
and dreads and joys
as I always do…
I will write…
A longer post than usual this week, but still at the end the same caution. I want to add, again, a note about all the font changes in size and color. It started four or five posts ago and I don't know what the hell's going on. It doesn't seem to make any difference what I don on the site template, it comes out the way it comes out.
It pisses me off, because it looks crappy and I don't like doing crappy looking work, but I don't seem to be smart enough to fix it. So...
At least it doesn't screw with the poems.
All the material I borrowed for this post remains the property of those who created it. My stuff, as usual is available to whoever wants it. Simply give proper credit to me and to "Here and Now" if you use it.
And, also as usual, am allen itz, owner and producer of this blog and author of fine poetry and short story ( (only 1 of them so far) eBooks available at these fine and excellent purveyors of same.
Amazon, Barnes and Noble, iBookstore, Sony eBookstore, Kobo, Copia, Garner's, Baker & Taylor, and eBookPie.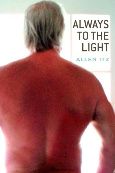 Go
es Around, Comes
Around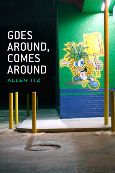 Pushing Clouds Against the
Wind
And, for those print-bent,
available
at
Amazon
and several coffeehouses in San
Antonio
Seven Beats a
Second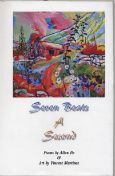 Short Stories
Sonyador - The Dreamer