Winter Hills
Saturday, March 31, 2012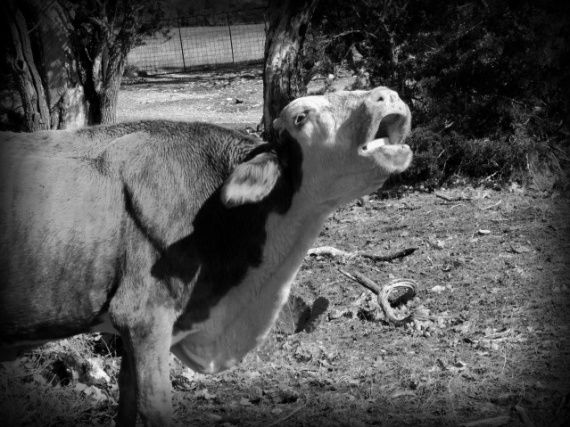 Strange to be doing a "Winter Hills" blog in the near-summer, but that's when I took the pictures. So there you go.

And, by the way, something confusing to some people that I've been meaning to clear up: the date you see on each post is not the date the blog was posted, but the date I began to put it together. For the past several months I've been working a couple of weeks ahead, which explains the strange dates. I start with the photos, then do the anthology poems (if I'm doing an anthology), then the other poets from my library, the my old poems (if I'm using any), then my new poems as I write them, usually putting the last new poem in the day I post.

All the secrets revealed.

I chose for my anthology this week,

German Poetry in Transition: 1945-1990

. The book was published in 1999 by the University Press of New England. The book is divided into 10-year segments, 1945-1955,1955-1965, then, 1975-1990.

I will be pulling at least one poet to feature from each section.

All the poems in the book were translated by

Charlotte Melin

, German and English on facing pages.


Here are this week's treats.




Me




stalking the Baskerville's hound and such





Paisley Rekdal


a crash of rhinos
on getting a dog and being told that what i really want is a child



Me


a long time coming
a mid-winter poem



Gottfried Benn




Can Be No Mourning





Me




I hate writing about the weather again





Li-Young Lee


The Weight of Sweetness
From Blossoms



Me




all brothers of all brothers





Ingeborg Bachmann




Safe Conduct





Me




through a break in the clouds





Thomas Rabbitt


Among the Missing
Waterskiing Through Middle Age
Exit from the Hotel Lexington



Me




it is hard





Peter Huchel


On the Death of Virginia Woolf



Reiner Kunze


The Present
Suicide



Tim Seibles


A Jitterbug for Spring
Something Silver-White



Me


early
fulcrum



Barbara Kohler




Self -portrait





Uwe Kolbe


To Start With
The Guilty Parties
Times



Annarose Kirchner




Sunday





Me




why is Monday the first day of the week?





Page Richards


Afternoon in Cancun
Just Off Cancun
Folk Festival



Me




again today





Volker Braun




The Wall





Me




I could be racing











For my first poem of the week, I have this. I should say it's not the first poem I wrote last week, just the first one that didn't bore the crap out of me.





stalking the Baskerville's hound and such



a foreboding morning,
cold, shifting winds,
a heavy sky
offering slight promise
of daylight,
patches of thick blowing mist,
memories of Holmes
recalled,
afoot on the fog-blinded moor,
stalking the Baskerville's
hound…

a gloomy
promise-me-nothing day
ahead it seems,
but nothing lethal
as is being promised
for the panhandle and Oklahoma,
where Oakies get high as an elephant's eye,
and Kansas and those other flat places
where tornados play
kiss-your-ass-good-by on a regular
basis this time of the year
and I'm proud to live in an area
where our greatest fear is hurricanes
which usually give a week to a week and a half
notice when they want to play
blow-your-house-down
though
we did have a couple of little tornados
a couple of miles south a few weeks ago, blew
down a couple of house and sent normally
more sedate chickens aflying in the wind and
it's a pity but after seeing that one around
Dallas picking up tractor-trailer trucks
and tossing them off to the next county I'm
thinking we aren't doing so bad
around here -

except a fella with a flat-top haircut
just walked in, the third fella with a flat-top
I've seen in the past two days and that's about
three too many cause, goddammit, I did the 50s once
and it was not the best of times
except for very boring people and I don't want to do it again
which is not to say that if I had to choose between
going back to the 50s or going to Oklahoma
I'd wouldn't go back to the 50s in a well-digger's minute
cause you know, a hell'uv a lot more poetry came out of the 50s
than ever came out of Oklahoma
except for Merle Haggard
who, all by himself,
is worth passing through Oklahoma for,
except not when they're doing tornados
and such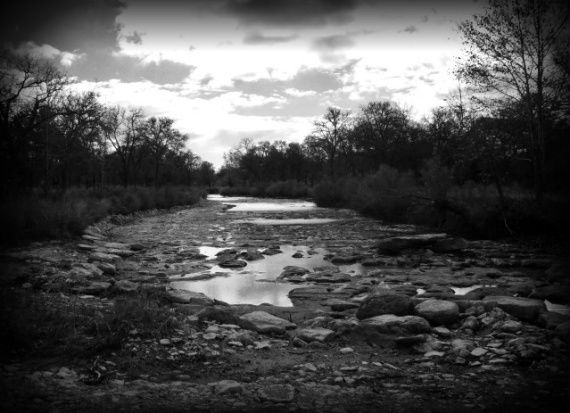 From my library this week, I start with two poems by

Paisley Rekdal

from her book

A Crash of Rhinos

, published by The University of Georgia Press in 2000.

Rekdal grew up in Seattle, Washington, the daughter of a Chinese American mother and a Norwegian father. She earned a BA from the University of Washington, an MA from the University of Toronto Centre for Medieval Studies, and an MFA from the University of Michigan, Ann Arbor. She is the author of the poetry collections

A Crash of Rhinos

, her first,

Six Girls Without Pants

in 2002, and

The Invention of the Kaleidoscope

in 2007, as well as the book of essays

The Night My Mother Met Bruce Lee: Observations on Not Fitting In

, also in 2000.

Rekdal has received a National Endowment of the Arts Fellowship, a Pushcart Prize, a Village Voice Writers on the Verge Award, and a Fulbright Fellowship to South Korea. Her work has been included in numerous anthologies, including

Legitimate Dangers: American Poets of the New Century

in 2006 and the 2010

Pushcart Prize Anthology

.

When this book was published, she taught at the University of Wyoming and now teaches at the University of Utah.

The first of the two poems this week is the title poem from her book





a crash of rhinos



What's your pet name? Collective noun?
What will Snookums do today? Your bedmate
pulls quarters magically from behind your ear, one
for each hour you've spent together. When he stops
there's fifty cents sliding into the sheets and his tongue
covering the pink cauliflower of your nipple. "Beautiful
defects," he whispers into your body. "Ah, Nature." Roll away,
don't care if he calls you "Thumper." By noon you'll be
nose to nose anyway, a sloth of bears, snoozing
your way into this relationship.

Ah, Nature. You could tell him its startling face
is not its defects but its sameness. A uniformity
suggestive of some single-cell prototype, our Adam/Eve
genome plucked, as scientist think, from the thread
of a lightning bolt. Darling, today you're more
than anonymous, one sexy blip among the thousand
couples grunting in each other's arms; defined by Loving,
your action. Flying geese only recognized
by the form they make in the sky.
A crash of rhinos, piece of asses. Stinkhead:
everything come in boring droves of hogs.

This is how you get here. Mid-morning he tallies your union
in terms of snakes, tarantulas, the evolutionary needs
of common flagellates till you scorn science: its primal
urge to pair like scared cows shoved ass to ass in circle
for defense. A clutch of penises! What is love but fear?




on getting a dog and being told that what i really want is a child



For years I considered the journey. What meals
I'd make, what cities I'd conquer, the foreign thighs

of walls tattooed with graffiti. I imagined
the exhaustion of mornings up,

without a home, the pushing on, and thought
of sailors hovering the frozen

river crusts, or the way stones
struck the mouth of Magellan walking

through the Verzin gates. How they burst
through lip and gums! And how dangerous

their animals must have seemed to him with their yellow
faces and small teeth. And the, of course, I thought

about how Magellan knew his men all hated him, the one
Portuguese on a ship of Spaniards, irritating ad obvious

as a nipple. How they plotted
to revolt at each intersection of sea

and cheered when the unknown natives
threw stones. Perhaps I am promiscuous,

the way some sailors choose to love
themselves on long journeys

and Magellan, when he reached each new port,
lay on its fish-rotted quay

and sobbed. What I want
is the dust of towns, canyons

full of dead seas and the sun a killing god. No need
for wars or discipline,

to make my body a bark
for others cast adrift, bobbing like buoys

or ice flows.

There are monsters on the Pole,

Magellan wrote.


And giants, a handsome people.



Though he never knew what to say of the woman
who crawled aboard his boat to see if it was true:

that dinghies suckle from the mother ship like pups
from wooden bitches. And snuck a loosened nail deep

inside herself to carry as she hobbled home,
nursing it in secret

as if its iron
was really gold.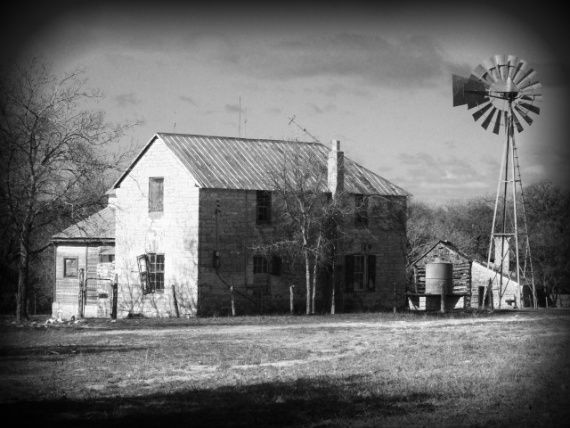 As I've mentioned before, my next book is a book of five travel poems, each poem recording the sights and details of road trips I took over the past five years or more ago. I have an announcement about the book at the end of this post.

After that book, I have a collections of poems from 2011 I expect to publish some time next year. I'm in the selection process for that book. Starting with the three hundred sixty five I wrote during the course of the year (I write a poem each day), I'm down to only twenty or twenty five more than the eighty-five or so I need for the book.

This where it gets to the hard part. By this time all the ugly puppies have been set aside and what's left are the ones I like.

This week, I'm going to give an advance look at some of those still in the running, including the next two.





a long time coming



fever
chills
aching bones
a dark poem
all the long night's
making
forgotten now

black cloud
covers the rising sun
dispersed
by the cold spreading
light

night to day
long time
coming




a mid-winter poem



I have the feel
of a string running out,
a slackness in my lifeline,
all I am reduced to
loose ends

I've done many things in my life
good and worthwhile things,
though none lasted longer than
it took for my shadow
to fade around the corner

my proudest legacies
remembered only by me -
like clouds blown apart
by the wind, so much more fragile
than I had imagined

and now the line that anchored me
to the future
has gone slack and I feel just another
of the world's many forgettable
loose ends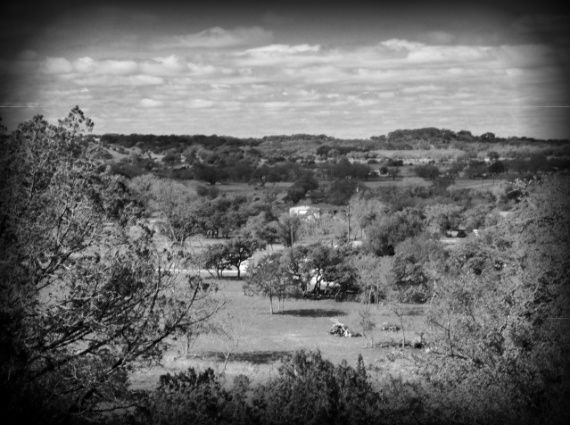 My first poet from the anthology is

Gottfried Benn

, from the 1945-1955 section.

Benn was born in 1886. He served in the German army's medical corps during WWI and used his clinical experiences as inspiration for his first collections of poetry,

Morgue und andere Gedichte

published in 1912 and

Fleisch

, from 1917. The only major German author to initially ally himself publicly with the Nazis, he quickly became disillusioned with the Nazi regime and joined the military as a physician. But conversion came too late to undo the damager to his reputation. It wasn't until 1949 that he made a comeback with his book,

Statische Gedichte

, then won the highly regarded Bucher Prize in 1951, just five years before his death.





Can Be No Mourning



In that tiny bed, a child's bed almost,Droste died
(on view in her museum in Meersburg),
on his sofa Holderlin in a cabinetmaker's tower,
Rilke, George, it is true, in Swiss hospital beds,
in Weimar the large dark eyes
of Nietzche rested on a white pillow
till his last glance -
all of it rubbish or no longer around,
indeterminable, insubstantial
in painless, permanent decay.

We bear within us seeds of all gods,
the gene of death, the gene of lust -
who sundered them: the words, the objects,
who mixed them: the pains and the place
where they end, wood with streams of tears,
for a few short hours a miserable home.

Can be no mourning. too far, too vast,
too far removed now bed and tears,
no No, no Yes,
birth and bodily pain and faith
a welling, nameless, a flicker,
something unearthly stirring in its sleep
moved bed and tears - go to sleep!









Here's another poem from last week.





I hate writing about the weather again



I hate to write
about the weather again,

but there's so damn much
of it

rain in the desert,
snow

in unsnowy places,
record heats

and record colds
and tornados blowing

and twisting
and pounding good green

meadows
and mainstreets and playgrounds

and thistles
and shamrocks

no
wait

that's a music program
on NPR

and they don't do tornados
there

just bagpipes
which are the next worse

thing to twisting and blowing
tornados

closely edging out
accordions

and good night Irenes
and battle hymns of the republic

experiences to be avoided
at all cost

unless it's Flaco Jimenez
doing conjunto and Tex-Mex

and German, Polish, Mexican
polkas

so
you see

even in the realm of accordions
there are gradations

of good and
bad

which is not the case
with tornados or bagpipes

and, jeez, I really hate all this
writing about

the weather again
even if there is so damn much of it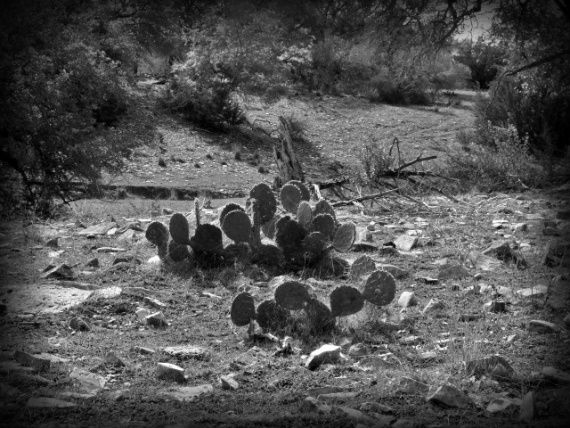 Next from my library, I have two poems by

Li-Young Lee

. The poems are from her collection,

Rose

, published by BOA Editions, Ltd. in 1986.

Lee was born in 1957 in Jakarta, Indonesia, to Chinese parents. His maternal grandfather was Yuan Shikai, China's first Republican President, who attempted to make himself emperor. Lee's father, who was a personal physician to Mao Zedong while in China, relocated his family to Indonesia, where he helped found Gamaliel University. His father was exiled and spent 19 months in an Indonesian prison camp in Macau. In 1959 the Lee family fled the country to escape anti-Chinese sentiment and after a five-year trek through Hong Kong and Japan, they settled in the United States in 1964. Li-Young Lee attended the University of Pittsburgh and the University of Arizona, and the State University of New York at Brockport.

Lee began writing while at the University of Pittsburgh and was strongly influenced by classic Chinese poets, in particular Li Bai and DuFu.





The Weight of Sweetness



No easy thing to bear, the weight of sweetness.

Song, wisdom, sadness, joy: sweetness
equals three of any of these gravities.

See a peach bend
the branch and strain the stem until
it snaps.
Hold the peach, try the weight, sweetness
and death so round and snug
in your palm.
And, so, there is
the weight of memory:

Windblown, a rain-soaked
bough shades, showering
the man and the boy.
They shiver in delight,
and the father lifts from his son's cheek
one green leaf
fallen like a kiss.

The good boy hugs a bag of peaches
his father has entrusted
to him.
Now he follows
his father, who carries a bagful in each arm.
See the look in the boy's face
as his father moves
faster and farther ahead, while his own steps
flag and his arms grow weak, as he labors
under the weight
of peaches.




From Blossoms



Fro blossoms comes
this brown paper bag of peaches
we bought from the boy
at the bend in the road wehre we turned toward
signs painted

Peaches

.

From laden boughs, from hands,
from sweet fellowship in the bins,
comes nectar at the roadside, succulent
peaches we devour, dusty skin and all.
comes the familiar dust of summer, dust we eat.

O, to take what we love inside,
to carry within us an orchard, to eat
not only the skin, but the shade,
not only the sugar, but the days, to hold
the fruit in our hands, adore it, then bite into
the round jubilance of peach.

There are days we live
as if death was nowhere
in the background; from joy
to joy to joy, from wing to wing,
from blossom to blossom to
impossible blossom, to sweet impossible blossom.









Here's another possible for next year's book.





all brothers of all brothers



yes,
it's true,
I talk to my animals…

even Reba
who can't hear me,
but she can see my lips move

and know
she's on my mind, like the blind cat
knows she is not alone in the dark

when I stroke her head as I pass,
like the friendly nod
I exchange with people

I pass on the street
because we all need to know we are not
alone in the dark -

such an acknowledgment
of our shared passage we should
pass on to the creatures around us -

balm to repair the primordial weld that has bound us all
since creation, the weld that is separating now
as all become remote from the others…

if you believe in God, remember he created us all
as part of his plan and it is not our place
to redraw the blueprints of his creation;

if you do not believe in God,
remember instead
that we are all creatures at base

of common offspring, basic elements
that give us,
as our relatives,

the snake, the bird, the fish in the ocean
the lion in the field, our neighbor
across the fence, the daffodil growing

wild as any creature on the meadow,
the earth beneath our feet
and the stars that shine overhead,

all brothers of all brothers
in our most basic
construction









From the 1955-65 section of the anthology, I have the poet

Ingeborg Bachmann

.

Bachmann was born in Austrian in 1926, the daughter of a headmaster. She studied philosophy, psychology, German philology, and law at the universities of Innsbruck, Graz, and Vienna. In 1949, she received her Doctor of Philosophy from the University of Vienna.

After graduating, Bachmann worked as a scriptwriter and editor at the Allied radio station Rot-Weiss-Rot, a job that enabled her to obtain an overview of contemporary literature and also supplied her with a decent income.


She moved to Rome in 1953, where she spent the large part of the following years working on poems, essays and short stories as well as opera libretti in collaboration with Hans Werner Henze, which soon brought with them international fame and numerous awards.

Ingeborg Bachmann died in 1973 in Rome three weeks after a fire in her bedroom. Local police concluded that the blaze was caused by a lit cigarette. Withdrawal symptoms when her stay in hospital interrupted her long habit of compulsive pill-taking may have contribued to her death.





Safe Conduct



With sleep-drunk birds
and wind-shot trees
the day gets up, and the sea
empties a foaming goblet to him.

The rivers course to the great water,
and the land puts promises of love
into the mouth of the pure air
with fresh flowers.

Earth wants no mushroom of smoke,
no spitting up of creatures against the sky,
with rain and angry lightning bolts she wants to
stop the unspeakable voices of destruction.

With us she wants to see the motley brothers
and the gray sisters awake,
king fish, her highness the nightingale
and the fire prince salamander.

For us she plants corals in the sea,
commands woods to keep quiet,
the marble to swell its beautiful vein,
the dew once more to walk across ashes.

Earth wants safe-conduct into the universe,
receiving each day from its night,
so that another thousand na done one mornings will be
of the old beauty by youthful graces.









This is another poem from last week.





through a break in the clouds



through a break in the clouds
this morning,
a little sliver
of crescent moon

much
diminished
since last sighted,
a week ago,
full and plump
and orange in rising…

before the clouds…

late-night
early-morning
sky-watching, nights
devoid of stars, or any light
but the hazy glow of the city
reflected
on the soft underbellies of unmoving clouds…

I think again
of the ancient people
and their worship of the night sky,
the stars and moon their only light, the stars
their map of kind and tribe, a storybook
of the past and
the future and the gods
who opened and closed each day;
who made the winds blow or stop blowing;
who made wet life fall from the sky
and who pushed it away to make the damp earth
crumble from the dry of their displeasure…

the night sky, the back story of all days, all the lights
for them to read, learning in the lights
their own place in creation, and
how they must have trembled on nights
like the ones we've had here for the past week,
no moon, no stars, no story, no map,
no sign in the dark of any place for them…

alone, heads bowed
in a darkest dark unknown to us now,
when our own light shines into space, making us
an luminous marker on the universal face
of the cosmic night, how we push ourselves to the edges
now, how different from the humble those from whom
we came,
how much more unknown to us our proper place
then to those who trembled in the dark
of an unlit night…

through a break in the clouds
this morning,
a little sliver
of crescent moon, even so diminished,
still the mistress of our dreams,
still the tie that binds us to our oldest hopes
and fears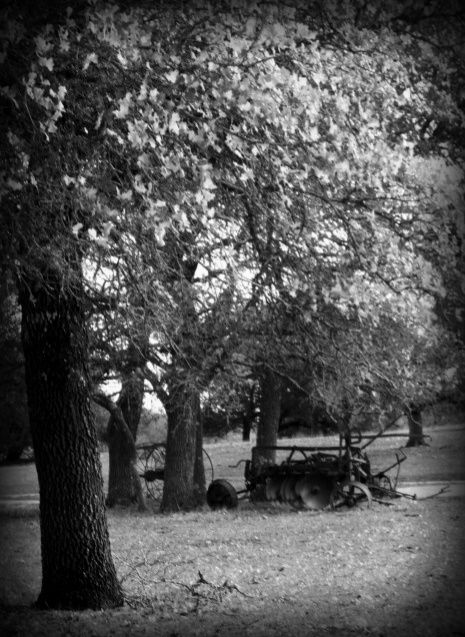 I have three poems by

Thomas Rabbitt

, from his book,

The Abandoned Country

, published in 1988 by Carnegie Mellon University Press.

Rabbitt taught at the University of Alabama from 1972 until 1998. His first book,

Exile

, won the 1974 "Pitt Prize" (the United States Award of the International Poetry Forum). A winner of fellowships from the Alabama Arts Council and the National Endowment for the Arts, his poems have appeared in many and have been reprinted in a dozen anthologies, including

Best American Poetry 2000

and

The Pushcart Prize XIX

. From 1979 to 1990 Rabbitt served first as editor and then co-editor of the Alabama Poetry Series which published twenty books.

I could find no more recent information on the poet. It appears from Amazon that his most recent work was published in 2005.

I do note from the book that he worked on a horse farm for many years, even as he was teaching at the University of Alabama.





Among the Missing



The bay filly tied to the stoutest apple tree
Finds the right height sucker to break and put
Her left eye out. She is crying her left eye out.
Already the ooze of half her world is what I get
For my stupidity. With her face to the sun,
Her muzzle trapped by the small green apples,
She lets the black stud mount. Sour, green maternity.
She broods. This half of what she'll ever see
Right now, through sharp leaves, the sunlight dapples.




Waterskiing Through Middle Age



My boat surging away pulls you out and up.
In the cove behind us your lovely daughter Mary,
Tan, blond and supple as a perfect lung, shouts.
She's sliding the long waterfall down to the beach.
Who knows what visitations we have missed?
You lift your left foot, drop that ski,balance
Everything. You list. You turn. You spray
White water in an arc that shines and has to last.
Who says the lake is hard? Your best friends
Lie to you about your age. You watch the rope
Quiver, a yellow line through August's long delay.
When you can, you turn back to her and wave.
The trees have blended, the steep shore dropped away.
Careful. Our small dark friends are going fast.




Exit from the Hotel Lexington



The manager has posted warnings
In English, French, German, Japanese:
I will be silent, I will not stay too late,
And should my dripping shower rot
Its way through twenty-seven floors,
I will pay, his notice says. I will
To have this all again rebuilt.
A Lufthansa pilot runs the elevator down.
Among the ferns, a Samurai tends bar.
This could be Lisbon, the war not yet begun.
The bell-hop palms his jingling pockets
And once again the skinny Cuban waiter
Offers me, point-blank, his gun.
the back-bar is ebony, trimmed with gilt.

Forty-eighth Street is walking me west
Toward dissolution,pushing me through
October, the cold late sunday afternoon.
Diamond merchants tote black Homburgs,
Earlocks,black cases full of jewels
Into the evening they hope is safe.
Sewer gases rise the lost heat of summer,
Lift the cold island we all move through.
I must push west, toward Times Square,
Forty-second Street. I still smell trouble,
Small demeaning sins, loss of what is now.
When done I'll return to the hotel.
The Jews by then will have all gone home.
Again, one life will not have been enough.









Here's another prospect for the 2013 book. Very much an old man's poem, I think, or maybe just a man feeling very old.





it is hard



sick
slept all day
dreams of when
I made things happen

sweet
it was in my
dreams

~~

watching
the blind cat
bounce
like a pin ball
from wall to wall
until she finds her way;
soft bounces,
her pink nose against the wall,
then turn
sometimes
a turn into a bedroom
that goes nowhere,
marooned
in the dark
beyond her personal dark
until I find her
sitting,
waiting for the world
to make sense again, then
I take her
where I think she wants to go

~~

doctor appointment today,
five and a half minutes, she will give me
new pills
and four and a half minutes
of advice -
I will take the first
ignore
the second…
young and pretty,
what does she know
about being old?

~~

I
find comfort
in my regular place
around my regular people
why
do I ever think
I need more

~~

I
find comfort
in thinking of other places,
other people,
where I can be
the mysterious stranger
in the back of the
room
things
I might not ever see before
or since

people
who know even less about me
then I know about
them

~~

it is
hard
to be happy

young
or old, it is hard
to know
the true nature
of happiness
from temporary
desire

~~

it is
hard
to live in a world
where nothing happens
unless you make it









Next, I have two poets from the 1965-75 section of the anthology.



The first poet is

Peter Huchel

.

Born in 1903 near Berlin, Huchel died in 1981. Traveling and studying throughout much of Europe, he published his first poems in 1931, then begin writing plays for German radio. During the Second World War, he served as a soldier until he was taken prisoner by the Russians in 1945. After his release, he began working for East German radio and in 1949, he became editor of the influential poetry magazine

Sinn und Form

. After the building of the Berlin Wall in 1961, Huchel came under attack from the East German authorities and the following year he was forced to resign his position and, from 1962 to 1971, lived in isolation in his house under Stasi (secret service) surveillance. In 1971, he was finally permitted to leave the German Democratic Republic and move, first to Rome, then to Staufen im Breisgau, where he died.





On the Death of Virginia Woolf



She forgot the ashes
on the warped piano keys,
the flickering light in the windows.

It began with a pond,
the came the stony path,
the trellised well, overgrown with artemisia,
the pitted watering place under the elm
where the horses once stood.

Then came the night
that was like a falling water.
Sometimes, for hours,
a bird spirit
half hawk, half swan,
just above the reeds
from which a blizzard howled.


My second poet fro9m the 65-75 period is

Reiner Kunze

.

Born in 1933, Kunze is a German writer and former East German dissident. He studied media and journalism at the University of Leipzig. In 1968, he left the GDR state party SED following the communist Warsaw Pact countries invasion of Czechoslovakia in response to the Prague Spring. He had to publish his work under various pseudonyms. In 1976 his most famous book

The Lovely Years

, which contained critical insights into the life and the policies behind the Iron Curtain, was published in West Germany to great acclaim. In 1977, the East German regime expatriated him and he moved to West Germany. He now lives near Passau in Bavaria.

His writings consists mostly of poetry, though he wrote prose as well, including essays. He is also a translator of Czech poetry and prose.





The Present



what do I keep behind lock and seal?

no conspiracy not even
pornography

The past, daughter

To know it can
cost the future




Suicide



The last of all doors

But one has never
knocked on all the others









Next, two poems, one short, the other not so short, by

Tim Seibles

, from his book

Hurdy Gurdy

, published in 1992 by the Cleveland State University Poetry Center.

Seibles, born in Philadelphia in 195,) is the author of five collections of poetry. His honors include an Open Voice Award and fellowships from the National Endowment for the Arts and the Provincetown Fine Arts Work Center.[1]

Seibles earned his B.A. from Southern Methodist University in 1977, then remained in Dallas after graduating and taught high school English for ten years. He received his M.F.A. from Vermont College of Fine Arts in 1990. He is a professor of English and creative writing at Old Dominion University, as well as teaching in the Stonecoast MFA Program in Creative Writing and teaching workshops for Cave Canem.





A Jitterbug for Spring



All along the lake the larks
send their sweet scat trough the air.
It's April. New weather jazzes the leaves.
The late sun - a long note blown
across the water. near shore
a tadpole itching for legs.


This next piece is a poem after my own heart. Who needs some pitiful, jealous little god when you have a whole universe of stars and all you have to do to know them is to lift your head. (This observation led to write a poem, included here later.)





Something Silver and White



Last night
I saw the moon
and remembered the earth
is also just a rock
riding the infinite dark
wave of space - that
somewhere else
deep down in the MIlky Way
someone very different
could look up from a garden
tosee something silve-white
candling faintly above a hilltop
and think that dull star seems
so weary near the rest, not knowing

that all of us are living
on that small taste of light
buying food calling friends,
killing each other sleeping
and sometimes staring back
into the speckled blackness.
You know you can spend
your whole life
glancing at your watch
while everything mysterious
does everything mysterious
the way gravity keeps everybody
close to the ground.

It

is

hard to believe this
huge, wet stone is always
flying through space - and hard
to admit there's really nothing
to hold onto while we build houses
and fences and thousands of churches
as though this glove were just
a fat blossom atop some iron stalk
grown from God's belly.

After sailing this blue ark
so many years together
you might think
we would be kinder
because, no matter what
anybody says about
anybody else, we were all born
to this planet suddenly
blinking under the same star
and the evening sky
means the universe
is floating.








This is the place in the order of things where I would be placing my poem for today. But, the hard truth is that my poem for today is the most boring collection of words piled upon each other in this computer since it was first sparked to life, probably somewhere in Korea.

Accordingly, I am not going to put my poem for the day here. Instead, these two poems projected for my 2013 book.

Two night poems.





early



continuing
to wake up god-awful early
3 a.m. - 4 a.m.

sit
outside
listening to the city night

under
an anorexic
moon

looking
for stars
in a city-bright sky

pining
as always
for a night in West Texas

where
the dark is
dark

and the stars
spill
out of the sky

like
gems
from a jeweller's black velvet sack…

dark
on the desert where far coyotes sadly howl
and across the scrub and sand

quiet winds blow
whispers
from the mountains…

but not here
in the quasi-dark
and never-quiet

where
we make do,
living in the city

taking
what the city
offers, knowing

the desert
and the mountains
are there

waiting




fulcrum



birds
gather in the trees
at twilight
knowing all the secrets
of night,
drawing together
as dark draws them in,
settles them into the soft cradle of
a crescent
moon

I feel twilight
and shadows approaching

cannot find the fulcrum
that is my own
ascendant
moon









Here, now, are a couple of poems from the 1975-1990 section of the anthology.



The first of the poems is by

Barbara Kohler

.

Born in 1959 in Burgstädt, Kohler grew up in Saxon Penig. After completing high school, she studied to become a skilled worker in the textile industry, but went on to work instead as a geriatric nurse and as a lighting technician at a local theater

Between 1985 and 1988 she completed a study of literature. After German reunification she was unemployed and trying to succeed as a professional writer. SShe published her first poems in 1991, wrote for various newspapers and essays and catalog essays on visual arts. Since 1994 Kohler has lived in Duisburg .




Self-portrait



I Place Myself Before faits accomplis (the wall in
my back semi-dark in my head my hand between my
thighs screaming for some world: opaque what I
sometimes see through as camouflage for a certain dis-
inclination to be TRANSPARENT in order not to disappear
I go underground agent provocateur in the third person
THE I IS THE REFLECTION OF MY REFLECTION: HE SHE IT
the incomplete present as tense form of any revolt
against having been said according to the rules of german gram-
mar tortured by silence I talk for dear life
risking myself word by word head and collar should
be washed again - that's just like me...


The next several poems are by

Uwe Kolbe

.

Kolbe was born in East Berlin in 1957 to a family that sailed the inland waterways. He was raised in East Berlin, undertook military service after leaving school in 1976, and first published his poetry in the journal

Sinn und Form

in June 1976. In 1980–81 he began study at the Johannes R. Becher Literary Institute in Leipzig, East Germany's leading centre for the study of poetics and creative writing. Between 1982 and 1985 he was banned from publishing because of anti-regime statements, particularly one in acrostic form in a poem, which the censors had failed to notice. He survived this period by taking up literary translation. From 1982–1987 he published the magazine

Mikado

. In 1985 he was granted a visa which permitted him to travel to western Europe and the United States. From the summer of 1988 he lived in exile in Hamburg, but returned to Berlin in 1993. From 1997–2004 he was Director of the Literature and Theatre Studio at the University of Tübingen, and has since returned to live in Berlin.




To Start With



Well, let me start right now by confessing
how much mulish conscience keeps on nagging,
and ho, though far, there sharply stands before me
that homeland which I yet disparage loudly.

Dear friends, if half in weal and all in woe,
that west grub often bloats my eastern gut,
it's all because of what the elbe brings.
That makes the tenderest dove a stringy morsel.

To mother don't I live on milk and honey?
does father not insist on bond as virtue?
And hint in sly ways at his loyal Russia?

But as for me, and to the point of madness
I seek a land, un-German, undivided,
and equidistant from both Daimlerland and Prussia.




The Guilty Parties



die, unfortunately, most of the time

of a cold
in a big bed
close to an airport
i.e.

of natural causes




Times



Five times
people told me about
rapes

Four times
I saw men in fistfights

Three times
some mistreated their dogs
in front of my very eyes

Two times
I ran to the youth office
for my girlfriend

Once
I wanted to strangle
my sick mother

I am eighteen,
Grew up under Socialism.
Have not lived through a war.


And, finally, I have this short poem by

Annerose Kirchner

, for whom I can find not current biography. She, or someone with the same name, does have stuff on YouTube though, which I didn't look at.




Sunday



Flying carpet dealers exchange
one to one
downs for tin soldiers.

My mind thinks German
and tries on muzzles, which are handed out free,
or go for a dime a dozen.

Tomorrow, a boozy voice
whispers in my ear,
we emigrate.









All the potential keeper-poems I've selected so far were written during the dark and dreary days of winter.

I'm thinking I should move on to poems from a brighter season to break up the gloom.





why is Monday the first day of the week



looking for a toe-hole
to get me started this morning,
i latch onto the idea

that this is Monday,
the first day of the first full week
of the new year

and that leads me to thinking
why is Monday
the first day of the week?

and that's obvious, it's the old
"on the seventh day he rested" thing,
which means the eight day

was Monday, time for the Most High Commuter
to get back to work
overseeing all that he had created,

or did he slip off, instead, to do some
new creating
somewhere else

and why did he need a day of rest, anyway,
he being the all powerful Whosit and Whatsit,
you'd think all this creating

would be like a snap of his mighty finger,
once for the heavens and once for the earth,
then an all-purpose multi-snap for all the plants and creatures

the lions and tigers and bears, oh my,
and squash and cherries and trees
and porcupines

and the geese and hummingbirds
and crab grass and red, red roses and
dogs peeing in the park and
cats
sleeping and sleeping
and spiders and dung beetles

and maybe a single dedicated snap
to whip up a human being, a man
first, of course, and then a woman
- product
of left over
manly parts,-
and for both the he and the she,
he invented
those words as well, for until then
there were no words to even imagine a he or a she -

making up arms and legs for both
and lungs and tongues
and noses and
toes
and forty-seven miles of intestines
and hearts that beat and break and blood
and piss and shit
and boogers, too, and
sexually-explicit play areas
and occasionally a brain,
an accident, probably
or maybe an oversight,
a worn-out, late afternoon, sixth-day goof,
creating a being capable of asking questions,
demanding answers,

and a mighty
pain-in-the- all-powerful-celestial-ass
every since

which begs the question, why,
do i, being a pretty mighty pain-in-the-ass
myself, continue to think of Monday

as the first day of the week - it's time, i think,
in order to be true to my non-believing beliefs,
to designate Wednesday as the first day of the week

which makes it now this minute an early morning
middle of the week Monday, the day
the religiosos babosos meet here for breakfast

and i wish they'd hurry and get here
and i hope they have something interesting
to say this morning,

- not like the last couple of weeks
when all they've talked about was football -

a real deep and meaty conversation
that'll give me something interesting to write about
because right now i can't think of any darn thing

and that's a dangerous situation,
because, lacking anything deep and meaty
to write about,

i'm not too proud
to bull-
shit









Next,I have three poems by

Page Richards

, from her book,

Lightly Separate

, published in 2007 by Finishing Line Press.

The poet studied at the University of Pennsylvania,Harvard University and Boston University. A recipient of a grant from the Mellon Fellowships in the Humanities from the Vermont Studio Center, and a fellowship from the Salzburg Seminar, at the time of publican she was teaching at the University of Hong Kong.





Afternoon in Cancun



We arrived late,
flamingoes stretched by an ad on the road.
Flat under our money fits
as the woman behind glass nods.

Even the dust is tolerable, almost natural.
rails dangle and gates flake white
as possums' underbellies.

It's seedy though nothing is lost.
Tall, loose as yolks, pink forms
shuffle their mass,stumble on stones, are made to move;
bountiful, big, brightly made,with a late plumage

of speech, we find the stage and a man with a whip
wrapped around his neck, as though he has nothing
to do with it all,calls, "Birds, here."




Just Off Cancun



Our engine stalled, the moped dead, we thought.

Small,overdressed, steaming in my nylon shift
I held my own, clambered after you

keeping my light coat on.
As the dessert cooled a shot in the distance
illuminated what remained: green rocks shoved against the hardening sky.

Then I made more sense, we imagined ghosts when it got dark.

the gods liked us well enough
to settle on a blanket laid with fare:
your army knife, a slab of miniature soap, a handy wind.

Love is not the word for you, nor a candle
or we might have made it through the night
in peace. Instead we found the key, turned the engine on

both of us good alone.




Folk Festival



It was when the rains came
and Judy Collins took off her shoes
I put my head way back
to look for you ahead of me

and the stars suffered
a heave and a ho on our strained behalf
but for a minute
while I packed up out things.

Clear sheets of water bristled
and broke into lousy thousands
thumping our heads as though
we'd won something back.

In a quiet moment
when our towels lagged brown
behind us, wet and full,
you finally turned to me

the way an abandoned box car
settles into funneled desert sands.
I knew it was our last year, last month,
I saw it happening, and I shiver.









This is the last of my new poems from last week.





again today



I didn't
fall out of love
again today

and I didn't
learn
all the secrets
of life
again today,
but I don't despair
which is one of the
important
secrets of life
I did learn again
today

and
I didn't win
the lottery again
today
or
grown taller
or thinner
or braver
or smarter

once again
none
of those things
did I do
today

I
didn't out box
the reigning heavyweight
world champ today
and neither
did I win the Indianapolis
500

neither
of those things
did I do again today

I didn't submit a plan
for world peace
again today
and watch, grateful
tears of joy
in my eyes, as my plan
was adopted
unanimously, winning
approval
of all the varied diplomats
and dignitaries
while
they all,
representatives
of all the varied nations
on this small ever-spinning earth,
gathered in a circle
singing kumbaya, dancing
together, Arab and Jew, Shiite
and Sunni, evangelical and atheist,
young and old,
white and black,
of healthy body
and in terminal pain,
broad minds
and narrow minds,
witty and half witted,
tall and short, fat and thin,
thieves and suffers from theft,
murders and the murdered arisen,
together in tripsichoric
embrace,
harmonizing
in death grip entangled,
operatic
in forgiving and forgetting,
mercy pled, mercy given,
and all the oppressors of all the masses
and all the masses, dancing, all,
in tearful acceptance
of forgiving and forgetting,
mercy pled and mercy given

I didn't do that again
today
but I have still a few days left,
so,
who knows

in the meantime,
I did write a poem
again today,
another entry in the log
of a good-time-Charlie's
grasp
at a day that counts
for better than
nothing-much to brag about
again today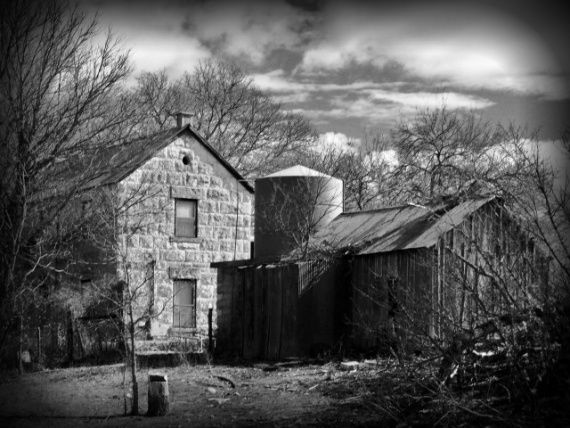 For my final poem from the anthology this week I have this piece by

Volker Braun

.

Unusual for Wikipedia, Braun's biography is a very poor English translation from German. I've reconstructed the best I could

Braun was born in 1939 in Dresden. His work includes poetry, plays, novels, short stories and non-fiction.

He worked in mining and civil engineering before he studied philosophy in Leipzig. He was successful in publishing critiques of the socialist state for a period, even though a member of the East German Communist party, due to his ability to maneuver within the system.

His work included spoken poems, theater pieces, novels and stories.

Braun worked as an artistic director at the Berliner Ensemble. After the events of the Prague Spring, he became more open in his criticism of the life in Socialism and the possibility of reform. After that, he would be watched over strongly by the Stasi. Since 1976, Braun worked at the Deutschen Theater Berlin (German Theater Berlin)and from 1979 he was active again in the Berliner Ensemble. He left the Writer's Union of East Germany in 1982.

Braun belonged to the supporters of an independent "third way" for East Germany and, after reunification, he occupied himself with critiques of the foundations for the failure of East Germany.

In 1986 he was awarded the Bremer Literature Prize and 1992 he received the Schiller Memorial Prize. He was awarded a stipend of the Villa Massimo and became a guest lectturer of the University of Wales in 1994. In 1996, he received the Deutschen Kritikerpreis (German Critic Prize), became a member of the Deutsche Akademie für Sprache und Dichtung, the Sächsischen Akademie der Künste (Saxon Academy of the Arts) and held Poet-lecturer at the University of Heidelberg. He received the Erwin Schrittmatter Prize in 1998 and the Georg Büchner Prize in 2000. From 1999 to 2000, he was the Brother Grimm professor at the University of Kassel. He would be elected to the Director of the Literature Section of the Akademie der Künste in 2006. .

Volker Braun lives in Berlin.





The Wall



1

Between the peculiar cities that bear the same
Name, among much cement
Iron, wire, smoke, the shots
Of motors at the merging point
Of all the wonders of this peculiar land there stands out
A construction, striking among the wonders
In this astonishing country,
Foreign country. Accustomed
To suspension bridges and steel towers
And whatever else runs to the border
by way of material and machines, theyeye
Still does not comprehend
his here.

Among all the riddles: that is
Almost their solution. Terrible
It holds back, stone border,
What knows no bounds:
War. And it holds
In the peaceful land, for it must be strong
Not poor, those who flee the wolves:
the lambs. t/his is a slap
In the face of those who should go where they want, not
To mass graves, the
"People of the thinkers."

But what holds me so strongly, the half
Country that has changed with me, now
It is more secure, but
Am I still going to change it? Protected
By the tanks, does it enjoy
Its peace almost peacefully? Heavy
From guns fall the shots:
On those whom it might hold better
In other ways. The walls stand
Speechless and cold in the wind
the flags whip.

2

Those behind the newspapers
Bark at the cement and, scorched
By the broadcasts, run away from the dust
Of construction sites or along the barbed-wire
Piously sing among brothers and
Beneath churches scrape tunnels: those
Blind hens find themselves
Dead center in gun sights. Incomprehensible,
However, for them is that which divides
These cities. Because it is not
Made of cement staring them right in the face.
It is not a wall that divides us.

That is filth made of cement,take
That away then, with blow torches
Tear it to pieces with crowbars
Put it into the grass: when they no longer
Flee with their skins to sell at the market
Chop out the barricades. When those
Who still want to change borders are powerless
Smash the border. The last tank
Crushes it and vice versa.
So that it will be gone.

Now let that be.

3

But
I say: there stands throughout the city,
Unimposing, architecture's long non-construction
Paint it black
the firewall (shit on it)
Because it is not
Our shame: show it.
Do not make a garden of it during

Some August, do not turn the dirt over
In wide beds, with lilies over the mines
Plant nettles, nor carnations
Do not increase, between the peculiar
Cities, the riddles,roaring
Do not adorn the land
With its misery. And
do not let the grass grow
Over the open shame: it is
not ours, show it.








Here's my last poem for the week, another possible for the 2013 book.





I could be racing



I could be racing my
Stutz Bearcat
through the high mountain
passes
of Abrakazam,
if I wanted to, or trading
tequila shots
with the Duchess de Whirl

I could do that…

or I could be riding
hell for leather
across the rocky steppes
of Kerikombati,
eating
roast pig
on the pristine white sands
of Jazmaka de Mir,
or attending a Hollywood
premier
with the bountifully
bodacious
Hungarian star of the evening
Lotta Shigotta

or
I could go
hang gliding over the deep, red canyons
of Tashtaganskastan, if I wanted,
or I might pilot my
jumbo Lear
to a birthday bash
for the Prince of Cisco-Ferlingetti…

lots of other stuff
like that
I could be doing today…

but I have a poem to write first,
then the new Harry Potter movie
that opened just last night, I could
take my niece to that,
and there's my geraniums that need
some watering, and a whole drawer full
of socks needing emergency organizational
attention

important stuff…

real life…

real life stuff
that proves I am living

and not just part
of someone else's
Stutz Bearcat
dream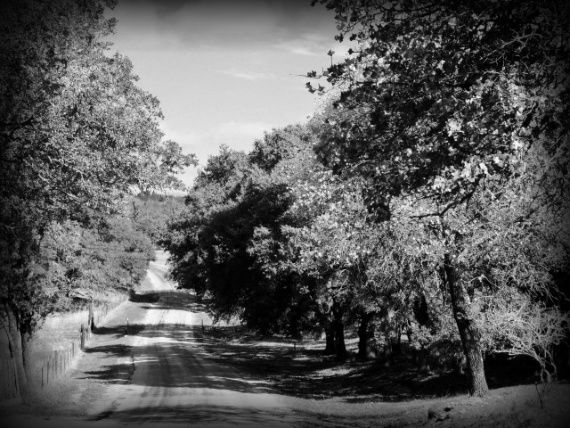 We're done.

All the normal usual about everything here belonging to who created it.

And I'm still allen itz, owner and producer of "Here and Now" and bookseller to the stars (anyone who buys one of my books is a star by definition).

I sent my book of road poems,

Places and Spaces

, off to the publisher yesterday, so I expect in a couple of weeks I'll be adding it to the list below.

And, speaking of the books below, I've never quoted a price on them because the retailers usually set their own price, which sometimes changes. Presently, the books are priced from $4.14 to $5.99, depending on which one you buy and which of the retailers you buy it from. Pretty damn cheap, considering my first book, in print, originally sold for $35. I'm turning into the five and dime of poetry.

I'm pricing the new book at $3.99, though retailers may have it for less.

As of now, here's what I have out there for your reading pleasure. (And, by the way, if you buy one of these amazingly cheap books and like it, a review on the purchase site would be appreciated.)




Available for Amazon, Barnes and Noble, Sony eBookstore and Appple ibookstore -


"Always to the Light"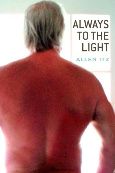 "Goes Around, Comes Around"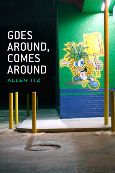 "Pushing Clouds Against the Wind"





And
For those of a print-bent, available on Amazon


"Seven Beats a Second"