Sketches of Spain (With Apologies to Miles Davis)
Wednesday, March 07, 2012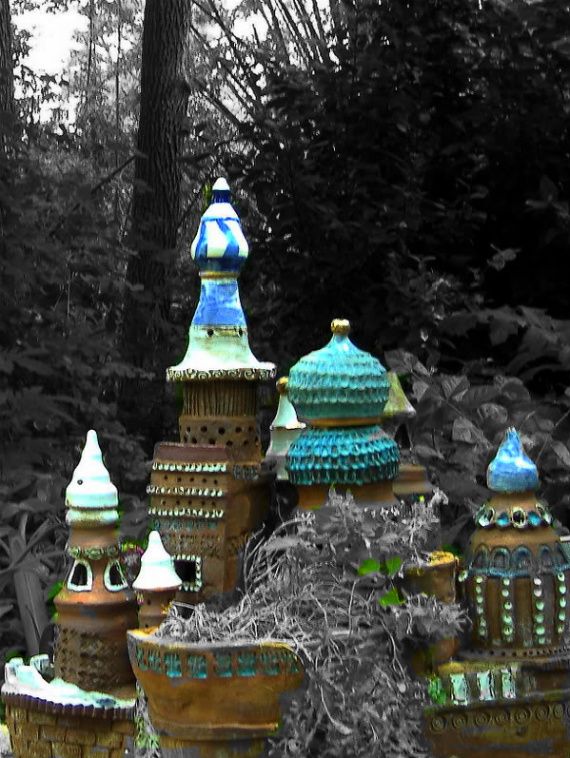 This week, I'm featuring the book

Roots and Wings

, an anthology of poetry and poets from Spain from the period 1900 to 1975. It's a bilingual collection, Spanish and English on facing pages.


Here's the line-ukp.




Leon Felipe




I Am Not the Great Diver





Me




diffidence





Czeslaw Milosz


A Song on the End of the World
On the Road
And Yet the Books
Rays of Dazzling Light
If There Is No God



Me




ambushed





Miguel de Unamuno




It Is Night, in My Study





Me




I wish I could remember those good old days of yore





Gloria Fuertes


Birds Nest
Plastic Virgin
Climbing
The Scrawny Women



Me




in the land of the cat





Sylvia Plath


Nick and the Candlestick
Gulliver



Me




celebrate the light





Jorge Guillen




Stream with Washerwomen





Me




rain at night





Robert McManes


Dream on America
un-swept corners
drinkless we stir
never scratch a niche
living life beyond



Me




but she's still quite good-natured about it





Carlos Bousono




There's a Miracle Going on in the Ashes





Me




it's a fricking shame





Thomas Y. Lawrence


To Tirana Again
Denial
In a Pub



Me




breakfast with the president





Rafael Albeti




If My Voice Dies While On Land





Me




to the mother





Angel Gonzalez




The Battlefield





Me




they came from beyond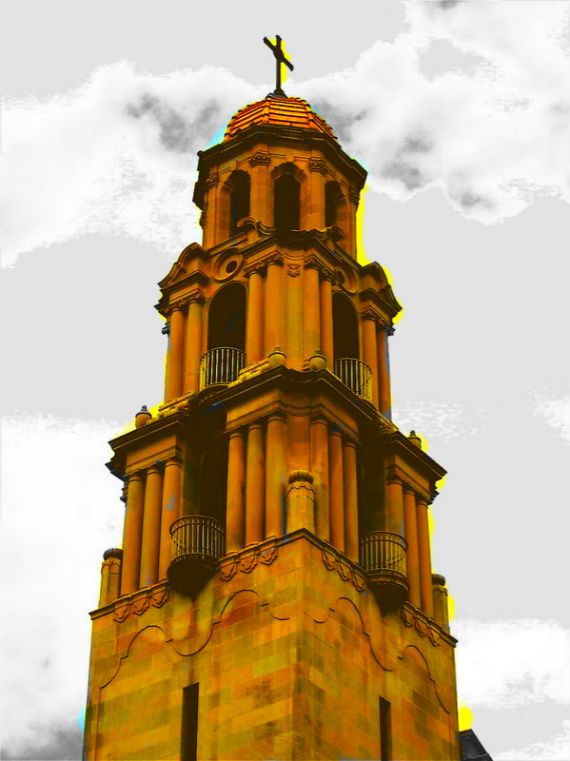 My first poet from the Spanish anthology is

Leon Felipe

.

Born in 1884, Felipe gave up his profession as a pharmacist to become a professional actor, publishing his first book of poems at the age of thirty-six. He came to the United States in 1923 and, a year later, became professor of Spanish at Columbia University, and from there went to Cornell, where he taught from 1925 to 1928. He moved to Mexico in 1930 and made his home there until 1934, when he returned to Spain. After two years, he went to Panama to teach at the university there, then returned to Spain in 1937. He left again in 1938 to go to Mexico where he stayed until his death in 1968.





I Am Not the Great Diver





To Pablo Neruda, my old friend, the Great Diver



And tomorrow someone will say:
But this poet never plunged to the bottom of the sea
nor dug the deep earth of badgers and moles...
He left the underground burrows unvisited
and failed to explore the fibers of wood.
He did not pierce through the flesh or drill into bones,
he did not reach intestines or viscerae,
he did not filter himself through the channels of arteries
or sail in the blood with the spirochete reaching and biting the cold
heart of man...
But he saw the worm on the treetop,
the storm cloud of locusts up in the tower,
the lustral waters, stagnant and red,
the yellowish prayer,
the green-colored drool on the muzzles of quivering sacristans.
He saw toads in the church domes,
moths on the altar,
termites in the Ark
and weevils on the miter...
He saw the sly winking glance of the bishops and said:
Light is being drowned in the dry darkness of wells
and it must be saved by a rope of tears.

Translated by

Julio de la Torre

.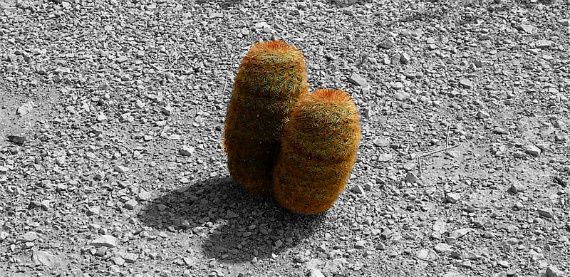 I start my own contribution for this week with a continuation of the night/moon series I started last week.





diffidence



chaste Luna
wears a veil tonight,
and a wide and billowing
cloak that swallows
her night companions

but the night still bright

city lights
reflected from low-lurking clouds
play
prosaic substitute
for Luna
diffident
under her diaphanous
veil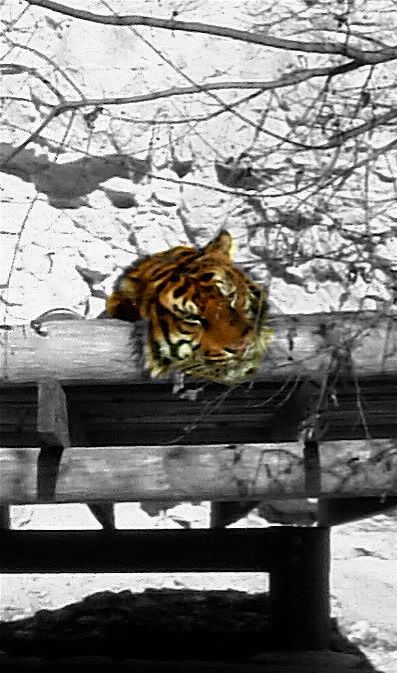 Next, I have three poems by Nobel Laureate

Czeslaw Milosz

. The poems are from the collection

Selected Poems, 1931-2004

, published in 2006 by HarperCollins.

Milosz, born in 1911, was an anti-Stalinist Polish poet, prose writer and translator of Lithuanian origin. He survived World War II in Warsaw, publishing in the underground press. After the war, he served in New York, Washington and Paris as cultural attache from Poland. He defected to France in 1951 and came to the United States in 1960. From 1961 to 1998 he was a professor of Slavic Languages and Literatures at the University of California, Berkeley. He became an American citizen and was awarded his Nobel Prize in Literature in 1980. He died in 2004.

Reading the first of the three poems, I think, if there is any question, this is how one wins a Nobel Prize in Literature.





A Song on the End of the World



On the day the world ends
A bee circles a clover,
A fisherman mends a glimmering net.
Happy porpoises jump in the sea,
By the rainspout, young sparrows are playing
And the snake is gold-skinned as it should always be.

On the day the world ends
Women walk through the fields under umbrellas,
A drunkard grows sleepy at the edge of a lawn,
Vegetable peddlers shout in the street
And a yellow-sailed boat comes nearer the island,
The voice of a violin lasts in the air
and leads into a starry night.

And those who expected lightning and thunder
Are disappointed.
and those who expected signs and archangels' trumps
Do not believe it is happening now.
As long as the sun and the moon are above,
As long as the bumblebee visits a rose,
As long as rosy infants are born
No one believes it is happening now.

Only a white-haired old man, who would be a prophet
Yet is not a prophet, for he's much too busy,
Repeats while he binds his tomatoes:
No other end of the world will there be,
No other end of the world will there be.



Warsaw, 1944






On the Road



To what summoned? And to whom? blindly,God almighty, through
horizons of woolly haze.

Fata morganas of coppery scales on the fortresses of maritime provinces,

Through a smoke of vines burning over creek beds or through the blue
myrrh of dimmed churches,

To the unattainable, small valley, shaded forever by words, where the two
of us, naked and kneeling, are cleansed by an unreal spring.

Without the apple of knowledge, on long loops from earth to sky, from
sky to the dried blood of potter's soil.

Disinherited of prophecies, eating bread at noon under a tall pine stronger
than any hope.



St.-Paul-de-Vence, 1967






And Yet the Books



And yet the books will be there on the shelves, separate beings,
That appeared once, still wet
As shining chestnuts under a tree in autumn,
And, touched, coddled, began to live
In spite of fires on the horizon, castles blown up,
Tribes on the march, planets in motion.
"We are," they said, even as their pages
Were being torn out, or a buzzing flame
Liked away their letters. so much more durable
Than we are, whose frail warmth
Cools down with memory, disperses, perishes
I imagine the earth when I am no more:
Nothing happens, no loss, it's still a strange pageant,,
Women's dresses, dewy lilacs, a song in the valley.
Yet the books will be there on the shelves, well born,
Derived from people, but also from radiance, heights.



Berkeley, 1986




Looking at what I have planned for "Here and Now" this week, I realize it's a shorter than usual post, encouraging me to expand it a little bit by adding two more short Milosz poems.

I chose these last two poems from very near the end of the collection. Though unlike earlier poems in the book, they are not dated, I believe they are, and they certainly read like, poems from the twilight of a poet's life.




Rays of Dazzling Light



Light off metal shaken,
Lucid dew of heaven,
Bless each and every one
To whom the earth is given.

Its essence was always hidden
Behind a distant curtain.
We chased it all our lives
Bidden and unbidden.

Knowing the hung would end,
that then what had been rent
Would at last be whole:
Poor body and the soul.




If There Is No God



If there is no God,
Not everything is permitted to man.
He is still his brother's keeper
And he not permitted to sadden his brother,
By saying that there is no God.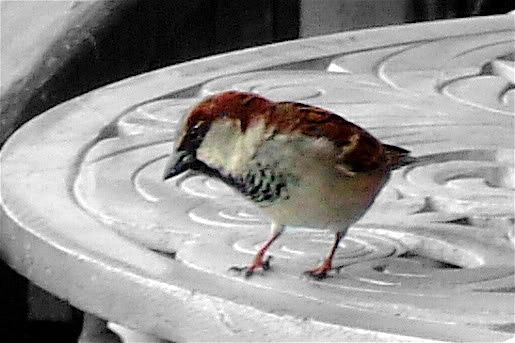 I have a book of poems from 2010, pending edit and proofing, that I hope to get out late this year. The immediate problem with the book is that I have maybe 30 or 40 more poems than I need and the winnowing process has been stalled for a couple of months. the tentative title for the book,

New Days, New Ways

. I will, of course, make a big fuss of its publication when it happens.

This poem is one of the poems currently included in the proposed book. Whether it will make the final cut or not is still an open question.





ambushed



i
have a hitch
in my get-a-long
this morning,
a vintage mid-fifties
phrase, probably planted
in my young brain by
Tennessee Ernie Ford
or some such,
meaning i'm limping around
like an old man
because of a pain in my hip,
the result of my cheapness
in refusing to pay $200
to have someone remove
a fallen tree from my
backyard resulting in
$400 worth of personal
pain and suffering after
trying to do it myself,
plus paying $200 to someone
to do the job i couldn't finish

but that's another story

it's the phrase
i'm interested in this morning,
the phrase that slipped
directly from my brain
like a quarter
passing, unhindered, through
guts and gears of a malfunctioning
vending machine

in what secret fold of our brain
do things like this abide, a homely phrase,
a word you forgot you knew, an ugliness,
deep buried, you think, never to see again
the light of day - and suddenly there
they are again, the good and the bad
and the merely embarrassing, jumping
right out, throwing themselves
at the world like a giggle at your mother's
funeral, a subversive fart
while having tea with
the queen,
yourself revealed,
not really yourself, you explain,
but little pieces of your earlier self
you though long left behind
long banished or
forgotten

my mother
would sometimes call window shades
window lights,
an embarrassment to her
because she thought it revealed
her country-poor upbringing

my father
stuttered when excited,
like all of us
sometimes ambushed
by the
past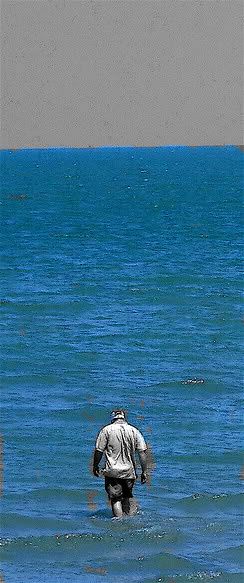 The next poet from the Spanish anthology is

Miguel de Unamuno

. de Unamuno was born in 1864 and finished his pre-university studies at his native Bilbao. He received his Ph.D. from Madrid University in 1884. In 1891, he took over the chair of Greek at the University of Salmanca. He became its rector in 1901, but was fired in 1914 for political reasons. He continued to teach there until 1924 when he was exiled to one of the Canary Islands. He escaped to France that same year and, though pardoned, refused to return to Spain until the collapse of the dictatorship in 1930. Assisting in the founding of the Republic, he was appointed President of the Council of National Culture and President of the University. After siding briefly with the nationalists at the beginning of the Civil War, he soon publicly declared himself opposed to them in a speech on Columbus Day 1936. He died suddenly on New Year's Eve of that year.

Although he considered himself primarily a poet, he didn't publish his first book of poems until 1907, when he was already famous for his prose.





It Is Night, In My Study



It is night, in my study.
The deepest solitude; I hear the steady
shudder in my breast
- for it feels all alone,
and blanched by my mind -
and I hear my blood
with even murmur
fill up the silence.
You might say the thin stream
falls in the waterclock and fills the bottom.
Here, in the night, all alone, this is my study;
the books don't speak;
my oil lamp
bathes these pages in a light of peace,
light of a chapel.
The books don't speak;
of the poets, the meditators, the learned,
the spirits drowse;
and it is as if around me circled
cautious death.
I turn at times to see if it waits,
I search the dark,
I try to discern among the shadows
its thin shadow,
I think of heart failure,
think about my strong age; since my fortieth year
two more have passed.
Toward a looming temptation
here, in the solitude, the silence turns me -
the silence and the shadows.
And I tell myself: "Perhaps when soon
they come to tell me
that supper awaits,
they will discover a body here
pallid and cold
- the thing that I was, this one who waits -
just like those books quiet and rigid,
the blood already stopped,
jelling in the veins.
the chest silent
under the gentle light of the soothing oil,
a funeral lamp.
I tremble to end these lines
that they do not seem
an unusual testament,
but rather a mysterious message
from the shade beyond,
line dictated by the anxiety
of eternal life.
I finished them and yet I live on.

Translated by

William Stafford

and

Lillian Jean Stafford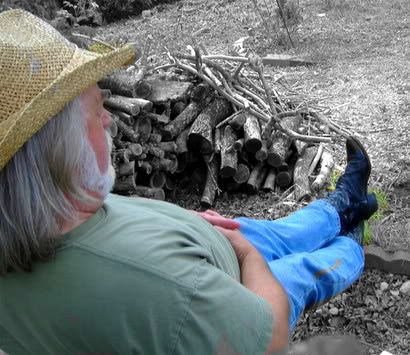 This younger generation. What crybabies!





I wish I could remember those good old days of yore



so
I'm talking to this person
who thinks he invented work

a younger fella

like the woman I talked to
yesterday
who thinks she invented
tired

what a wonderful time
it must have been,
those years
back
when I was young
and nobody
had to work and nobody
was ever tired
and everyone lazed in
a friendly sun
and drank pink pina coladas
and talked
of deep and relevant matters
while the sun dipped east
and the moon rose
west
like they used to
back
in the good old days


indolent
and never stressed
by the ways of a world
so much less harsh and demanding
and crazy and unfair
than this awful
world
of today…

creatures of leisure
and fine taste and culture
I guess
we were …

I just wish I could remember
it all
the way it must have be

(at least as reported to me
by these younger
people
who invented work
and tired)









The next poet from the Spanish anthology,

Gloria Fuertes

, was born in 1918. A writer of children's stories and poems, she was not taken seriously as a poet until her first collection was published in 1962. She taught at various universities in the United States until her death in 1998.

Fuertes is the only female poet in the book. Also, though I didn't read every poem in the book, I saw no love poems, no sexuality or sensuality until I get to her. Maybe it's because most of the poets in the book lived through the Civil War, either involved in it or living in exile. It was a vicious war.





Birds Nest



Birds nest in my arms,
on my shoulders, behind my knees,
between my breasts there are quails,
they must think I'm a tree.
The swans think I'm a fountain,
they all come down and drink when I talk.
When sheep pass, they pass over me,
and perched on my fingers, the sparrows eat,
the ants think I'm earth
and men think I'm nothing.




Plastic Virgin



With her nylon veil
and electric crown,
with dry-cell batteries
in her breast, and a dismal smile,
she's on display in all the shops
and on the dusty shelves of poor Catholics.
In New York City, above the bedstead
this white virgin watches over
the washstands of Negroes...
Crossbreed of Fatima and Lourdes,
lightweight model stamped "made in USA,"

with streaming hair and open hands,
she's washable and shatterproof.
Comes in three colors
- white, pink, and blue -
available in three sizes
through even the big one is small.
There without angels,
virgin Virgin,
I've felt so bad for you
- pure Virgin of plastic -
I can't bring myself
to ask for one miracle.




Climbing



Death was there, sitting by the roadside
- the death I saw wasn't skinny,
or all bones, or freezing,
and she didn't shroud her thick hair in a rag.

As usual death was alone
sitting on a rock of the crag
knitting herself a sweater.
She was so busy, she didn't see me;
right off she shouted, "It's not your turn!"
and started knitting like mad.

"OK, you can take the these poems away,
this wanting love and this cigarette,
you can take this body that's killing me,
but be careful not to finger my soul."

I've got death really thinking
because she couldn't make me sad.

Poems translated by

Philip Levine

.




The Scrawny Women



The scrawny women of the foundry workers
are still giving birth on trolley cars or at home.
The boys, some of them, go to the city schools
and learn about rivers, why not, it's harmless enough.
The girls go to the Sisters, who teach them
girl work
and how to say their prayers.
The traces of mortar fire slowly fade from the city.
So many months have gone by!

. . .

But in my am looking at certain gentlemen
who sit around a conference table discussing exchange
rates,
discussing tankers and aircraft, and cornices
just about to fall as the bombs hit.

And I beg forgiveness of the Almighty Whoever He Is
for wishing them all a shining coffin
and four of the best candles.


Translated by

Robert Mezey

.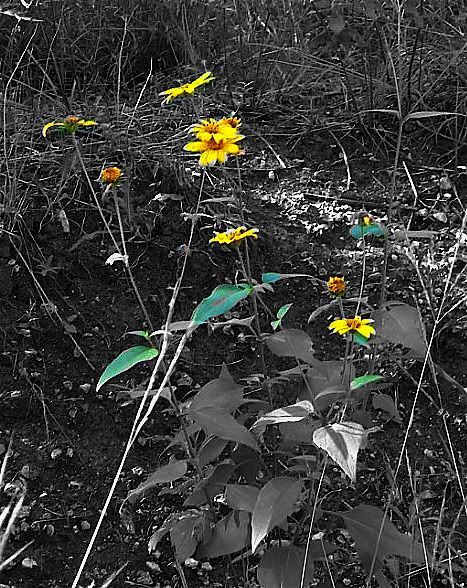 Here's another poem from 2010. Two of the three, Mama Cat and George still come every morning, their natures unchanged (though George, the male of the group and the only one I never caught to get "fixed," sports a few scars across his nose from his amorous adventures). Billy Goat, the friendly one, got too friendly with a passing car a couple of streets over and has gone to the great litter box in the sky.





in the land of the cat



still dark
when i left this morning
and despite the light freeze

the cats were at their usual station
on the front porch,
waiting to be fed,

the three of them
assuming their customary
stations,

Billy Goat pacing with
her normal
impatient enthusiasm,

George, ever the shy boy,
hiding
behind the esperanza,

and Mama,
fierce Mama, waiting in the shadows
for her private serving,

hers and hers alone, since she does not
suffer any kind of maternal nostalgia,
the kids are mere survivors

from another existence
as far as she's concerned,
a mistake

from a previous life
and any attempt by either
to approach her pile of food

is quickly met
by a hiss and a raised paw
claws extended

i sit in the cold
and talk to the three of them,
though only Billy Goat

talks back,
but i expect no more,
for like us, each has it's nature

and is true to it -
this is just the way it is
every morning

as i have my few moments
in the land
of cat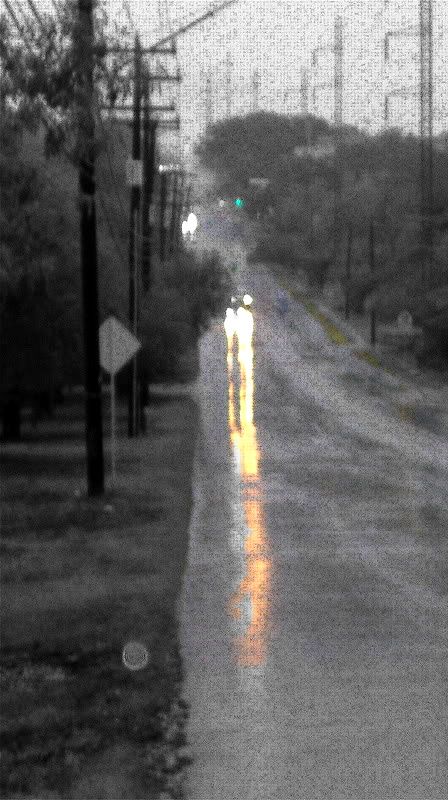 Here are two poems by

Sylvia Plath

, from her book

Ariel

, published in 1965 by Harper & Row.

Plath was a poet, novelist and short story writer. Born in Boston in 1932, she died by her own hand in 1963. What a waste.





Nick and the Candlestick



I am a miner. The light burns blue.
Waxy stalactites
Drip and thicken, tears.

The earthen womb
Exudes from its dead boredom.
Black at airs

Wrap me, raggy shawls,
Cold homicides.
they weld to me like plums.

Old cave of calcium
Icicles, old echoer.

Even the newts are white,

Those holy Joes.
And the fish, the fish -
Christ! They are panes off ice,

A vice of knives,
A piranha
Religion, drinking

Its first communion out of my live toes.
The candle
Gulps and recovers its small altitude,

Its yellows hearten.
O love, how did you get here?
O embryo

Remembering, even in sleep,
Your crossed position.
The blood blooms clean

In you, ruby.
The pain
You wake to is not yours.

Love, love,
I have hung our cave with roses.
With soft rugs -

The last of Victoriana.
Let the stars
Plummet to their dark address,

Let the mercuric
Atoms that cripple drip
Into the terrible well,

You are the one
Solid the spaces lean on, envious.
You are the baby in the barn.




Gulliver



Over your body the clouds go
High,high and icily
And a little flat, as if they

Floated on a glass that was invisible.
Unlike swans,
Having no reflections;

Unlike you,
With no strings attached.
All cool, all blue. Unlike you -

You, there on your back,
Eyes to the sky.
The spider-men have caught you,

Winding and twining their petty fetters,
Their bribes -
So many silks.

How they hate you.
They converse in the valley of your fingers, they are inchworms.
They would have you sleep in their cabinets

This toe and that toe, a relic.
Step off!
Step off seven leagues, like those distances

That revolve in Crivelli, untouchable.
Let this eye be an eagle,
The shadow of this lip, an abyss.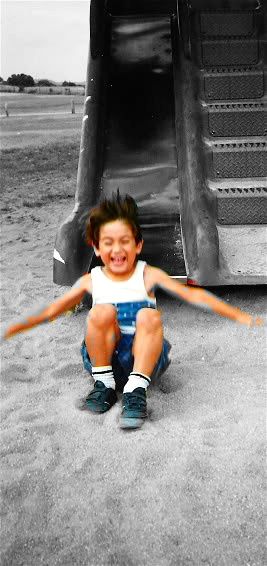 Here's my second poem from last week.





celebrate the light



it is said
by the people
who are presumed
to know
such things
that we creatures
of the light and all that is apparent
to us make up less than five percent
of the universe -
the rest is dark matter
mysterious and unseen, swimming
in a roiling sea of dark enigmatic energy
unfelt by us

(as far as we know
but there is
so much
we do not know)

I read this yesterday
and determined today to fight
the dark and celebrate
the light

I'm not sure how to do that,
the dark being absent from any means
of our knowing and the light
insubstantial...

how does one rebel
against the unseen
and forever unknowable...

how does one celebrate
that which cannot
be embraced...

but I do what I can

I smile and nod to all I meet
on the sidewalk,
and wave with a friendly
thumbs up
to the cars who pass
and the unseen
motorists
inside
and shake hands
with all I know and say
"howdy-do"
to all I don't, making a friend
of all kinds
present in the
light...

until
i know
the dark will be fading
all around
as the light casts
a widening
welcome
glow

it is a faith
I seek to sustain
always









My next Spanish poet is

Jorge Guillen

, wo was born in 1893 and died in 1984. Known in the United States as a poet and teacher, he was born in Vallodolid and later lived in Switzerland from 1909 to 1911 and Germany from 1913 to 1914. He taught at the Sorbonne from 1917 to 1923 and at Oxford from 1929 to 1931. He also taught at McGill University in Canada and at various universities in the United States, including Wellesley from 1940 to 1957. He was also 1957-1958 Charles Eliot Norton lecturer at Harvard. He was frequently honored as a teacher and as a poet, including receiving the American Academy of Arts and Letters' Award of Merit in 1955.





Stream with Washerwomen



Rushes float in the stream
Tat stirs them on its current,
Poised as if they advanced.

They don't advance. They follow,
Green-gold, toward the horizon,
The murmur of a busy shore.
In the mass of bluish water
Clothes crackle with increasing weight
Under the torrent of shouts.

Oh stream where gray tones float
By the green foliage in the current turning blue
And struggling, yet exulting!

Flourishes of brushes, sputterers of slang,
The morning wide open on their revelry.
The shore is perfect like that, feminine.
Can life be enjoyed kneeling on the riverbanks?
A necessary bending of the body...
that shore is over there. (Is the whole world pain?)

Flowing laboriously toward the rolling sea,
Glittering, tinkling,toiling,
The stream is more: there's more morning

Translated by

Charles Guenther

.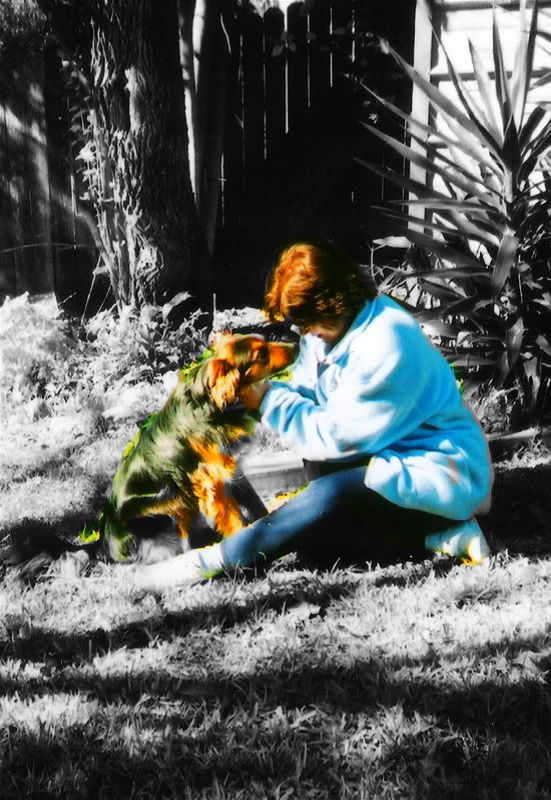 We had several days last week of very nice rain, soft and gentle, more like the twilight rain of autumn than the fast and furious rain of spring.





rain at night



rain
cuddles the night

falls soft
and slow like a lover
slipping quietly into bed with you
at midnight -
thin
from the pale night air,
and cold,
craving the warmth
of your sleeping body

the dog
in her little night tent
stretches
with a very small cry
of pleasure

snores

back to sleep
now
to the steady breath of trees
dripping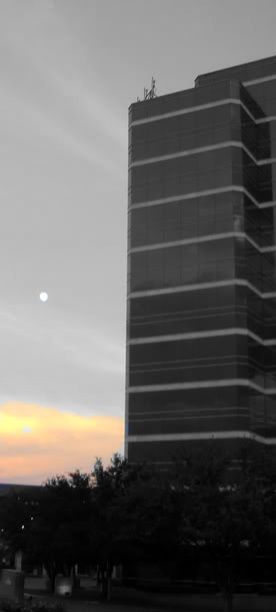 The next poems are by my friend,

Robert McManes

. I haven't heard from Mac in a while, so it's great to have some of his latest work.





Dream on America



there is a twig
a tree actually
branches extending into sky
spanning spacious blue
dewdrops glistening
in the morning light

there is this
smell of fresh cut grass
with a hint of wetness
pending evaporation
from the next high noon
all this beauty before
i get in my car

asphalt roads sweat tears
beneath concrete bridges
clouds drift like snow
below the highest planes
men and women hold signs
protesting injustices
and i wonder out loud
Is life really this way?

a man with a sledge hammer
drives another wedge
redefining the concept
this isn't about splitting hairs
so what exactly is the new
"American Dream"
while the poor man on the corner
speaks of impending doom
both are thinking
is this all there is?
maybe so
tonight, we'll watch
reality tv and know
this is it
the true dream
coming soon
unimaginable 3-D
glasses are included (freebies)




un-swept corners



cornered cobwebs
dangled dust
amidst past lust
cracked windows
left to right still unopened
stretched and sketched
etched by stone scribes
relatives, friends and lovers
sooner too soon
later than late
sobriety is a drink
unstirred and unshaken
sipped without a straw
a shot of reality
without a glass
words left unsaid deeds left undone
and i am sometimes
lost in the depth
of true sadness
the shadow of sorrow
spread like fisheyed cloud
sacross a bedded sheet
years pass and the world
shrinks into moments
frozen bits, lost in time
and today i find your obituary
eighty-five words despite the years
i still can feel the pain
rest in peace my friend
we'll never know what might have been





drinkless we stir



i don't drink any more
which is less supposed
but no one can know
when decomposed
if this is less than before
specifically superficially
comparatively ounce for pound
weight is a relative speaking
life is sucked vicariously
through a jointed straw
in retrospect
more can't really be less
endearing, so we drink to
blind oblivion
like a saw circles
without ever seeing
what came first
the twisted lemon
without a peel
or the skewered olive
stuffed to the gill
imagine if you can
an ode to baby onions
still crying, a glass left empty
is a glass teetering
on the precipitous rim
reamed by condensation
left before and behind
a memory distantly distinct
when night had a skin
worth peeling
half thoughts
fall into the whole
one last round
for the surround
seemly surreal




never scratch a niche



a biological niche
beginning with a twitch
some singular itch
that only goes away
with complete and utter
extinction, with or without
future or past distinction
a solution of sorts
without evolution
a wheel revolves
around revolution
and finally
there is a center
not some splinter
at the actual hub
not some minor nub
when fully exposed
speculation purely
humanity supposed




living life beyond



he sits around most days
mumbles to himself
scrawls crayon stickmen
never stick
women
sometimes a sun
but always high noon
maybe a late evening moon
and a few scattered stars
on plain vanilla paper
uses the red first this favorite color
then usually the blue
a tribute to passing skies

eats lime green jello
in clear plastic cups
for lunch and supper
dribbles a little on his shirt
now and again, but his manners
never slip, he doesn't wipe his mouth
on a single sleeve, napkin
folded neatly in his lap

it's not like this place is a prison
although he can't really escape
confined to a wheel chair
no longer the strength to move
occasionally he'll hum their song
"you're the only star in my blue heaven"
by Bob Wells and the Texas Playboysa song before my time
his life filled with stick
men and memories of their love
in colors that never fade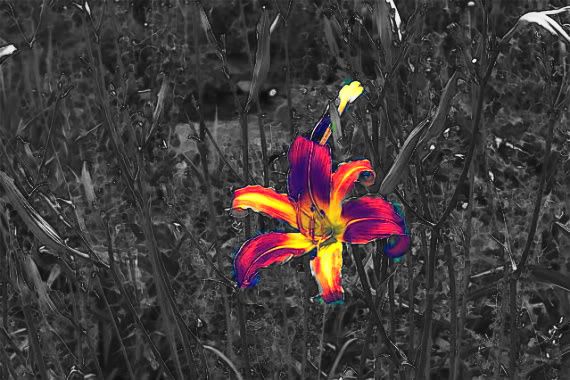 Here's another cat poem, also from 2010.

Kitty Pride, so named by my son sixteen years ago when he was thirteen and she showed up at out back door. The problems described in the poem continued and got worse until the spark of life in her barely flickered. It was about six months ago when we decided the time had come to put her down and I took her to the vet, her head resting on my arm, eyes barely open, the only sign of life left in her.





but she's still quite good-natured about it



I woke last night
when the cat stretched
like cats stretch,
nails extended,
foot-pad flat,
toe-pads
round and fat like fuzz-berries,
nails digging,
digging;

then walked across my
face
to get a cat-snack from
the fridge,
waited at the fridge door,
meowling,
for me to tend to my
queen's attendant
duties –
open the door
she meowls, and do it
quick

for she is a demanding
queen,
not prone to abide
slackers
or procrastination,
getting worse
as she grows older and more
infirm;

and I humor her
especially
since we came home a couple of months ago
and found her,
head dropping, stumbling, lurching, in circles,
near dead;

and so
she lives quite well
for a stray whose only contribution
to her own good life
was to climb our back fence
to find a place on my lap which she could
henceforth claim as her own singular
possession;

and now,
frail though she is,
requiring daily care, the monarch
is also a good patient,
better than I would be
I fact,
understanding that the really best
cat food
will be available to her only after
I have deposited
potassium jell on the roof of her mouth,
looking up at me
with her one good yellow eye
as I hold her, opening her mouth
to allow entry of my jell-covered finger,
sucking, it feels like though I know she's not,
the jell from my finger,
licking the spillage from her nose and whiskers,
content then to eat her really best
cat food
under the watchful eye of the old dog Reba
who loves cat food and is determined
to insure none goes to waste;

then
to her litter box
for life's other necessity
and back to bed;

a bit of a chore she has become
as her life has become more difficult,
but she's still quite
good-natured
about it
and
so, I'm thinking
we should be the same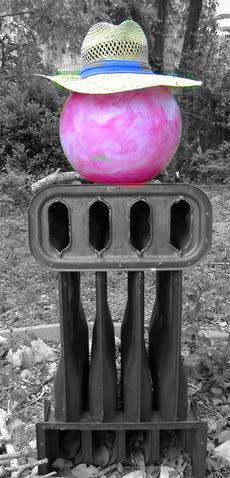 Here's another Spanish poet from the anthology.

Carlos Bousono

, born in 1923, was a critic as well as a poet. He comes from Boal in the province of Asturias. Receiving his Ph.D. in philology from the University of Madrid, his first poems were in conventional form, concerned with religion and spiritual exile. His later work became less conventional and more concerned with matters of conscience and philosophy. He lectured and taught at Wellesley College and received numerous honors for both his poetry and his criticism, including the Cervantes Prize in 1977.





There's a Miracle Going on in the Ashes



There's a miracle going on in the ashes.
The world is breathing in there.

In the ashes there's a desire to wake up and hear and give off light
and possess completely and a desire to rise up.
In the ashes there is daylight and the sun shining
tomorrow.
The ashes are full of fear.
Everything goes back to begin again.

There are people in the ashes.
There's love, there's misery.
In the ashes there is night and a rustling noise in the night,
and a wind blows through the shadows and something is sighing.
There are tears in the ashes.

Why can't you hear the other world breathing
in there, the world that breathes the air
no one can breathe, the force no one can breathe,
the force that has to rise out of the ashes? Don't ask?

A wind is blowing in the ashes and you can't hear it.
And a dove is flying under the sun.

Translated by

Lewis Hyde

.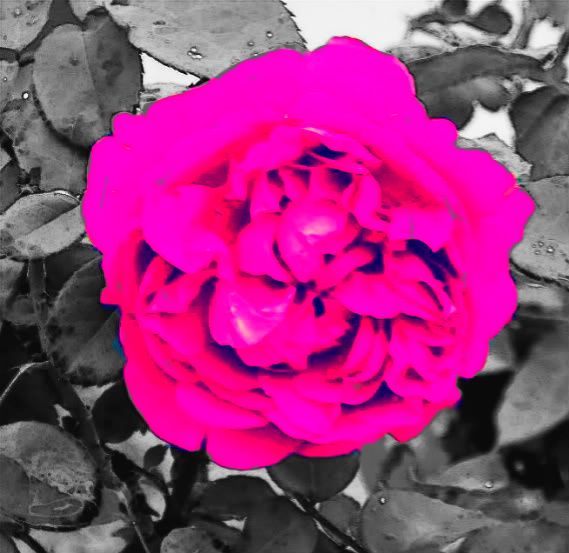 Here's a little language meditation from last week.





it's a fricking shame



I slept late
this morning, didn't get up
until ten, fifteen minutes after six,
because it was a lousy morning,
cold, wet, 30 mile per hour wind
blowing 40 degree rain,
and I said "frick it" or "frack it"
or whatever word it was Mailer invented
("frick," I believe and will presume
from this point forward)
when they wouldn't let him use the real word
and though I normally use the real word
myself
this is a light little pissy-ant poem
and the real word is way to heavy traffic for it
so lets just pretend I said "frick it"
and carry on

and so it was like that all day

windy, rainy, cold as a miner's ass
in December
(the exact temperature of a miner's ass
in December not known to me
but I've been told it's pretty fricking cold)
or something like that, Mailer
would know or at least would say
he knew because he always did, say
he did, that is,
not necessarily did…

and now it's getting dark
and she who minds the remote
is in bed, tired from a very busy week,
which means the remote is temporarily
in my hands which means I can watch
whatever on TV I want, except there's nothing
on TV that I want to watch, probably nothing Mailer
would want to watch either so he and I
are like brothers-of-the-arts on this question,
and I'm thinking I should watch a movie,
especially since I have so many DVDs that
I never get around to watching, so I think
and I think and I think about
what I want to watch and after considering
the full packet of opportunity I settle on choosing
one of the three and the first of the three
I discard because I OD'd on ol' Clint last week
when She who rules the remote was out of town,
watching "Unforgiven" three times in a row
which is a fricking good movie
(Mailer would be so proud that I
continue to find ways to toss into this fricking poem
so many uses of his invented fricking word)
but still three times in a row
is a lot of ol' Clint,
which leaves two to consider and I decide
that "Bladerunner- Director's Cut" is too much
like outside, all rainy and dark
and inhumane, which leaves
only
"Rocky Horror Picture Show
so
if you hear fricking guffawing from the den,
that's what's going
fricking
on

that is one fricking funny movie
as Mailer might say,
but
he'd probably use the real word
not that fucking
phony
fricking bow to the dictatorship
of the guardians of churchly language and moral arbiters
of the book world
and environs below and beyond
- bet Mailer was ashamed of himself
for folding like he did, "bullslap" he
probably thought (or something similar)
every time he thought of it -
not at all like "Rocky Horror Picture Show"
cannibalism and sneaky sex of most
unacceptable varieties and the attempt
to supplant God by creating a California
beach boys in tiny pink very briefs
monster for the purpose of sneaky sex
of most unacceptable varieties
and they're mostly all aliens
besides
so
what a great fricking
family movie
it is
laying out as it does
all of little Janie and Johnie's
favorite degeneracies
while momsie and dadsie
snuggle and buggle
behind
the old sofa with fricked up springs

fricking paranormal
is what it
is
and a fricking shame
that they don't make good movies
like this anymore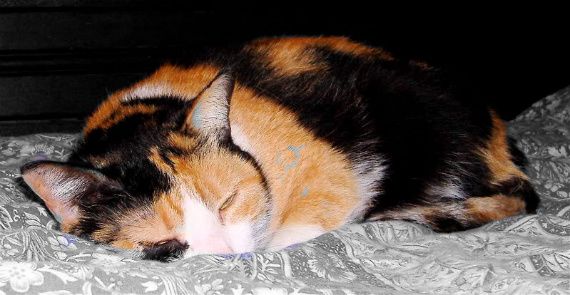 I have three short poems now by

Thomas Lawrence

. The poems are from his book,

Deflections

, published in 2007 by Makedonska riznica, of Kumanovo, Republic of Macedonia.

Lawrence, a business man in a previous career, became and educator and linguist, teaching English in the United States, the former East Germany, Egypt, Afghanistan and the former Yugoslav Republic of Macedonia.

Traveling widely as a part of his work, he writes of his experiences.





To Tirana Again



Giant circuits engulfed in brown smoke
Blown round by winds while you sip on a Coke
To here way above you've come and you've gone

On the one and only white squiggly road
That winds along a tall blue and green spine
Buffers air ashes from pores of the saturated toad

Thus ends today your

"Bitterfeld"

break
Switch on the ignition, let's go, for Pete's sake!
A doll hangs from a flat, and not by mistake

Now you grip wheel and like, parachute down
Are your passengers queasy?
Land Ho Tho'! We are capital bound!



Above Elbason (Albania) 2005, 2006






Denial



Sun's cancerous clump sliced out of his back,
Now a jellyfish in a jar for samples
(a jar meant for stingy mustard, diced onions?)

Fry it in butter while your gauze irks
Your sleeves about your wrists too tight
Your wet hair annoys you it won't dry
You slide on the wake from dropped ice cubes (stuck together)

Tough to chew on like a chicken bone tack.



Skopje, 2005






In a Pub



"We are happy to see foreigner in our city, because for some years we were against the
world."



Belgrade, 2006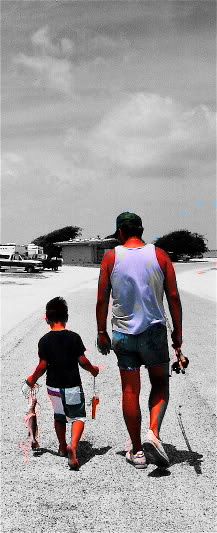 This is another poem from 2010.

I learned just a couple of weeks ago the the subject of this poem, a retired army colonel recently died. I never met him, but watched him eat breakfast often, usually alone, but sometimes with a friend, by appearances, another. younger military retiree. I learned many things about the old man while listening to him, among the most interesting that he was an avid film buff, interested in and in talking about movies both old an new. He did not look the type.

Here's his poem, from the first time I saw him.





breakfast with the president



the guy
at the table next to me
reminds me of what Cal Coolidge
might look like if he happened to stop in here
at The Egg & I for breakfast at 7 a.m.
on this second day of Spring
of the year 2010

70-ish,
short, trim build, bald head
all angles and planes,
heavy, plastic-rimmed glasses,
pink cheeks like he'd spent yesterday
facing that strong north wind
that blew in about the time the sun came up

the kind of look
makes you think of a guy in a big floppy hat
guiding a plow
across a rocky field in Vermont

and he wasted no words
ordering breakfast

just 5

each separated by a pause,
demonstrating the thought behind each,
emphasizing his commitment to the word
and all it might mean or suggest
before actually uttering it
for the world to hear

except at the end
when he threw 2 words together
in an explosion of orgasmic verbosity

egg,


toast


bacon


coffeeblack


thanks, he said
when they brought him his
egg-toast-bacon-cofffeeblack

and thanks, again,
when they brought him his check

7 words all together;
two of them repeats, from the time
he walked in until he paid his bill and walked
out the door, putting his big, floppy hat firmly atop his head

back to the farm,
where the mules pull the plow
and don't just sit around all day chattering about it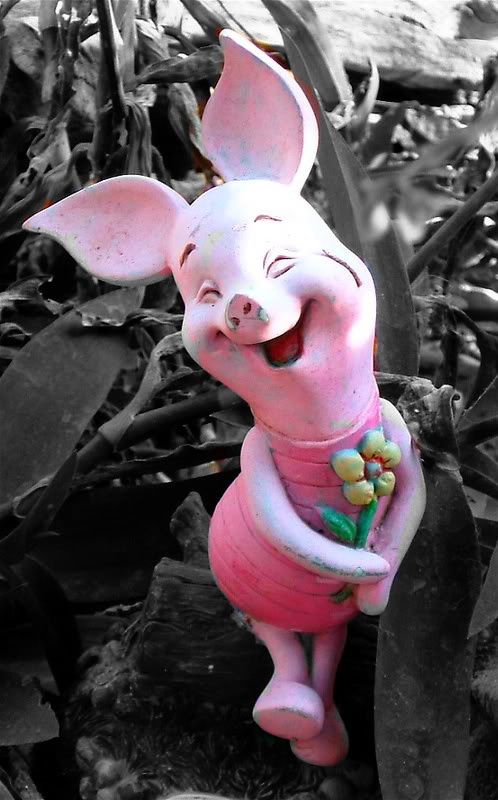 I decided to do a couple of more poems from the Spanish anthology.

Here's one by

Rafael Alberti

.

Born in Puetro de Santa Maria, Cadiz in 1902, he studied in a Jesuit school until 1917 when his family moved to Madrid. There, he decided to be a painter and it wasn't until four years later that he began to write, until, while living in the Guadarrama mountains because of health problems, he published his first collection of poems. He took part in the student uprising in 1929 against the dictator Primo de Rivera. Later, with the defeat of the Republicans in the Spanish Civil War, he went into exile, first in Argentina, then in Rome. He returned to Spain in 1977 and lived there until his death in 1999.





If My Voice Dies While On Land



If my voice dies while on land,
carry it down to the sea
and leave it on the sand.

Carry it down to the sea
and appoint it captain
of a white sloop of war.

Oh my voice, decorated
with the emblem of the sailor:
over the heart an anchor
and over the anchor a star,
and over the star the wind,
and over the wind the sail!

Translated by

Robert Bly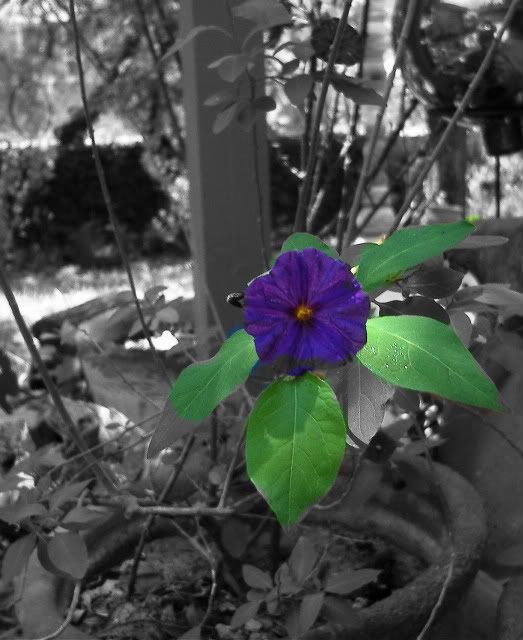 Several years ago, I wrote a poem like the next one (maybe a little harsher) and posted it to a poetry forum. Before the day was over I had a response from a mother whose child had just died, damning me to the fires of hell as child murderer.

So, if you are a mother, recently bereft, just pas right over he next poem.





to the mother



to the mother
of the kid
running around the coffeehouse
screaming…

oh, dear mother,
I'm truly sorry, but you
and grandpa and grandma
are wrong,
your precious little prince
of the ravaging,
rampaging,
barbarian horde
is not cute,
he is a pain in the ass,
and I'm glad he is not my pain in the ass,
though I assure you
if he was mine
instead of yours
he would not be a pain in the ass,
even if it required a tiny bit of
persuasion
on his little squirmy behind

I raised my kid,
now, damnit, raise yours
and leave me alone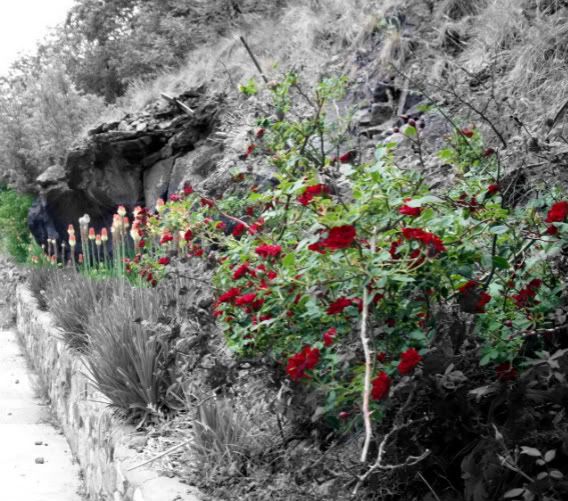 Now, the absolute last from the anthology, a poem by

Angel Gonzalez

.

Gonzalez was born in 1925. He started as a music critic and journalist and has traveled to England, France and the United States. Recipient of the Antonio Machado Award, he taught at the University off New Mexico from 1974 to 1994. His book,

The Selected Poems off Angel Gonzalez 1956-1994

won the inaugural Federico Garcia Lorca Award.

Gonzalez died in 2008.





The Battlefield



Today I am going to tell about the field
of battle
just as I saw it, one time that decided
the fate of the men who struggled
many to death
others
to go on living today.

There wasn't any choice:
whoever could, died;
whoever couldn't die went on walking;
the trees rained a heavy fruit;
it was summer, winter, a whole year
or more maybe: it was a whole
life
that tremendous day of fighting.

From the west the wind brought blood,
from the east the earth was ashes,
the whole north was
blocked by harsh barbed-wire barricades and by cries,
and the south only,
that alone
the south,
offered itself wide and free to our eyes.

But the south did ot exist:
not water, not light, not shadow, not ashes
filled its nothingness, its deep vacancy:
the south was an enormous cliff,
and endless abyss from which
slowly,
the ponderous vultures were ascending.

No one listened to the voice of the captain
because the captain was not talking.
No one buried the dead.
No one said:
"Give my sweetheart this if you meet her
some day."

The only thing, someone finished off a horse
which, with its belly opened,
struggling to death,
filled with its fright the shadowy air:
the air that the night was threatening.

Quietly, pinned to the hard
earth,
caught between panic and nothingness,
the men were waiting for the moment,
the end,
already without resistance,
without rebellion.

Some died,
as I mentioned,
and the others, wracked out,struck down,
pinned to the earth in peace at last,
are holding on -
but what for, I don't know -
maybe for someone to tell them:
"Friends,you can leave;the battle..."

This far along
it's summer again,
and the wheat is thriving
on what was a wide field of battle.

Translated by

William Stafford

and

Herbert Baird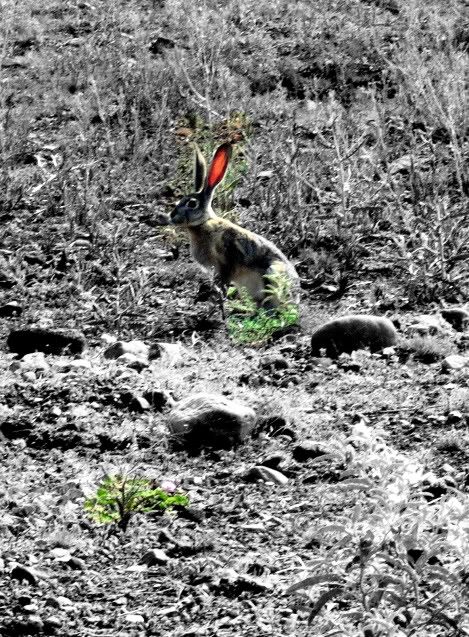 I finish this week with another poem from 2010, a cry from those of us old and technological obsolete.





they came from beyond



one of the things
i liked
about growing up in the 50's

was the fact that things
didn't change
all that much

once you learned
to be a respectably competent
citizen of the universe

little retraining was required;
if you knew how to do something on Tuesday
chances were good that you'd still know how to do it

on Thursday -

it is conspiracy i think -
advance scouts from the planet
Geekopia

come to earth
to screw it all up
by making everything so complicated

that they became irreplaceable,
while slowly making the rest of us
irrelevant and obsolete -

and worst of all
it is hard to keep up
with these agents of confusion

and catastrophe
and today
as usual, it find myself

losing -

so if it happens
you know
one

please transmit via
email
how i might intrude

upon his fortress of solitude
with an urgent
request

to fix my computer
which has fallen and
i don't know how

to get it up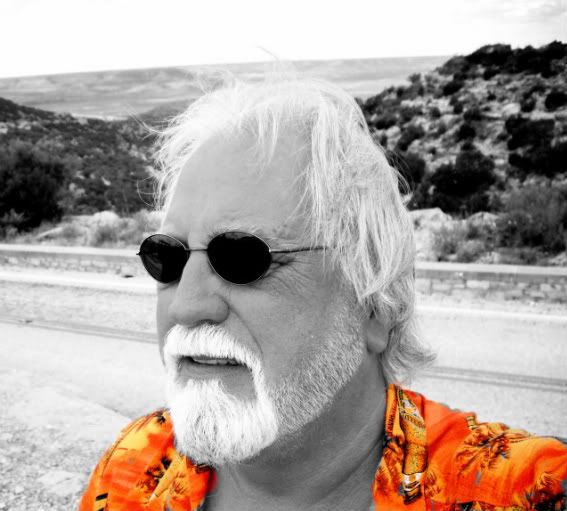 The end, and the usual stuff - everything belongs to who made it; my stuff to, but you can have it if you properly credit "Here and Now" and me.

I'm allen itz, owner and producer of this blog, and merchant of books all fine and dandy.

Like these:




Available for Amazon, Barnes and Noble, Sony eBookstore and Appple ibookstore -


"Always to the Light"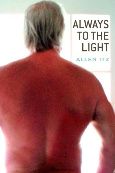 "Goes Around, Comes Around"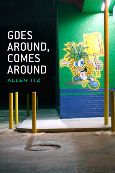 "Pushing Clouds Against the Wind"





And
For those of a print-bent, available on Amazon


"Seven Beats a Second"