More East than West
Wednesday, March 07, 2012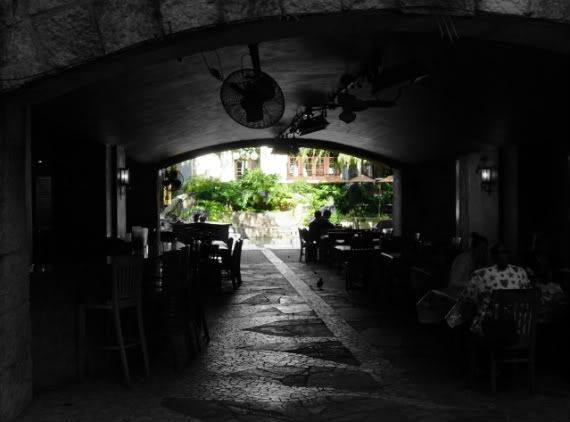 I like the "color splash" photos I did last week, so I'm doing more this week. Most of the pictures are from downtown San Antonio.

I'm also enjoying the anthology thing I've been doing for the past couple of weeks,so I'm going it again. This week the anthology is

Language for a New Century

, a collection of contemporary poetry from the Middle East, Asia, and Beyond. The book was published by W.W. Norton in 2008.


Here's the works for the week.




Me




what I remember best



A

imee Nezhukumatathil




By the Light of a Single Worm





Me




cinnamon dreams





Catherine Bowman


Jackie in Cambodia
LBJ Ranch Barbeque
The 54 Figures of the Loteria
The Road to Acuna



Me




already missing winter





Gieve Patel




Squirrels in Washington





Me




summer reruns





Wesley K. Mather


Kerosene
Hands Clapped Together



Me




stranger in the night





Abdullah Habib Al-Maaini




Noon





Xi Xi




Sonnet





Ustad Khalilulah Khalili




Quatrains





Me


burning
lying in the sun with Susan
about sex



Charles Bukowski


I am eaten by butterflies
oh, yes
my failure



Me




slow dawn





U Tin Moe




Desert Years





Me




what could be better than cold chocolate milk





Patricia Fargnoli


The Eagle, the Wild Sow and the Cat
The Fox and the Grapes
The Earthen Pot and the Iron Pot
The Eye of the Master



Me




in the dark





Shukrulla




The Age of My Father





Me




lotsa hots





Lesley Clark


Bet
rationing
La bella chula



Me




caress





Baha Zain




Language





Jalal el-Hakmaoui




You Hear Me Jim Morrison





Hong Yun-suk




Ways of Living 4





Me


git along little dogie
flavor fresh off the farm
the dreams of Mary Quemada



Carl Sandburg


The Shovel Man
A Teamster's Farewell
Fish Crier
Picnic Boat
Happiness
The Muckers



Me




an unscientific answer to the mystery of the disappearing ancients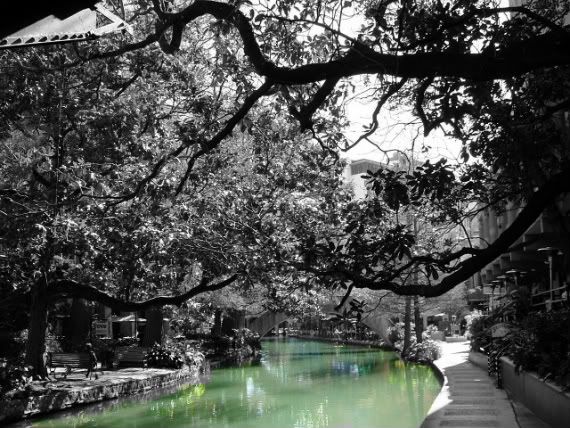 Spending several months in late 1964 at the University of New Mexico as a Peace Corps trainee, I was overcome when I first arrived, stepping off the airplane at the young age of barely 20 and seeing my first ever mountain.

I was reminded of this by a poem I read the day I wrote the following.





what I remember best



what
I remember best
is not the hard climb around
rocks in the early stages, or the
harder climb as we reached the steep
mid-level range of the mountain, or the
December cold or the waist-deep snow as
we pushed toward the crest, or the slow walk
though snow-crested trees to reach the clearing
where we would spend the night on the ground, in a
bed of fallen
pine
needles

our last night on the trail

what I remember best is waking to the scent of pine and coffee,
boiled over a morning fire, water from melted snow, freeze
dried coffee from our packs, the air, thin, cold, new,
distant from oppressive desert- city smog below,
and the sky, diamond blue and clear, the air,
the cold, the sky, stirring in my memory
even these fifty years later by every
cold clear blue-sky morning
that finds me here,
so far so long
away

and the hike back down the mountain, a long
line of us down the mountain, spaced
yards apart as we walk, each of
us seeking a solitary place
as the sad weight of
communion done
overtakes
us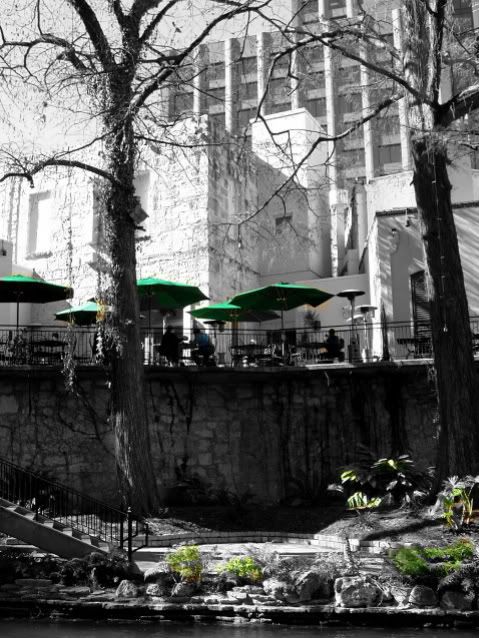 My first poet from the anthology is

Aimee Nezhukumatathil

. Shew as born in Chicago in 1974, Nezhukumatathil is an Asian American poet, drawing upon her Filipina and Malayali Indian backgound.

She received her M.F.A. from Ohio State University, and is an associate professor of English at the State University of New York - Fredonia. She has also taught at the Kundiman retreat for Asian-American writers. In 2009, she was the recipient of a National Endowment for the Arts fellowship in poetry.





By the Light of a Single Worm





Kerala, India



Land snails the size of hockey pucks
slime a shimmer along craggy roots. A mantis
wipes its eyes with her forelegs like she's taking

off a new sweater. A certain earthworm
luminesces so strongly here, a zoology professor
once wrote a whole lecture by the light

of a single worm. My hand washes blue
& tiny hairs above the knuckle look electric.
soil becomes glitter, even the flattest stone

turns into cabochon.Whe I bathe, a lizard
shaped like a cassava root with blue eyes
spies on mr from the corner of the ceiling. I'e seen

them fall on dinner tables, into noodle puddings,
the cold ceramic of the kitchen sink, & I just know
I will be the next. I turn off the light, knowing that

in darkness they run along baseboards, savoring
picture frames until sunrise. I finish my bath
in darkness with only the glow from the garden,

listen for any evidence of a tell-tale splash.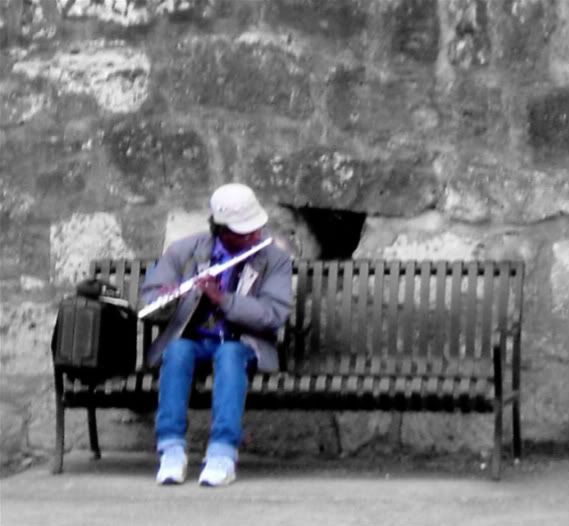 I'm going back to my first book,

Seven Beats a Second

, this week, trying to select from the book some of its sexy or more humorous poems. (And when you reach a certain age, sexy and funny often share space in the same poem.)

Anyway, here's the first of the litter.





cinnamon dreams



in the dim light
at end of day
I watch you sleep
still damp
from the shower
curled on your side
tangled
in white linen
pink
like the center
of a fresh sliced peach
floating
in a bowl of sweet cream

your foot moves
slowly
brushes softly against mine

with a quiet rush
of warm air
you sigh,
the sweet breath
of cinnamon dreams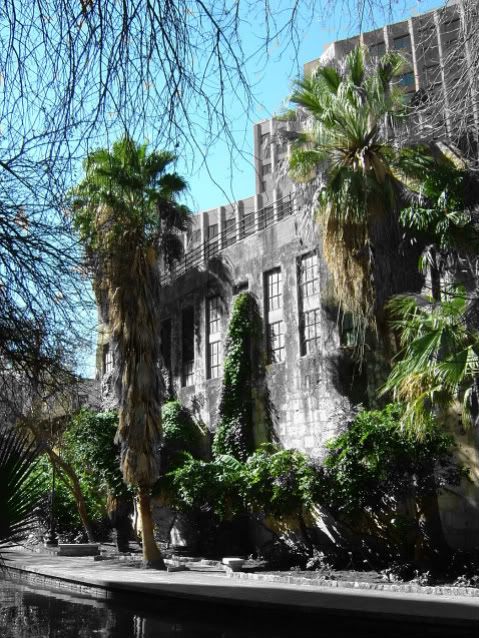 My first poet this week

not

from the new century anthology is

Catherine Bowman

, with poems from her book

1-800-Hot-Ribs

. The book was published in 1993 by Gibbs-Smith Publisher. This was Bowman's first published collection and was the winner of the 1992 Peregrine Smith Poetry Contest.

The poet was born in El Paso and received her B.A. form the University of Texas at San Antonio, followed by an M.F.A. from Columbia University. Her most recent poetry collection is

The Plath Cabinet

, published by Four Way Books in 2009. Her poems have appeared in the top literary journals in the United states and in six editions of

The Best American Poetry

. Her honors include fellowships from Yaddo and the New York Foundation for the Arts.

She collaborates regularly with composer and bassist John Lindberg, and they have performed and taught workshops at venues in North America and Europe.

Bowman is current Director of the Creative Writing Program at Indiana University in Bloomington where she lives, and also teaches at the Fine Arts Work Center in Provincetown.

There's a real Texas-flavor to the poems in this, her first book, and though I'm not familiar with her later work, I hope it's a flavor she hasn't lost.





Jackie in Cambodia



The Air Force jet set down like a god
or a good Limoges teacup on the saucer
shaped plain of the Mekong Delta. She stepped
down from the craft all pointed foot etiquette
and creamy crepe suzettes, her blue serge
walk as marvelous as a White House sunset.
What a beautiful widow in a world
of widows! The Khmer Rouge swirled
in her head like a new perfume. Half magician,
half princess, she was on a holy mission
with her knowledge of cultures and her pill
box hat medicine and heavenly wardrobe
from iceberg to tangelo she was still
Jacqueline to us, not quite Jackie O.




LBJ Ranch Barbecue



Waist deep,almost naked, evening time soak,
a dozen Rajah bellies, a dozen Titan schnauzes,
wade in chlorinated agua toasting to the tune
of charismatic oratory and little Jimmy swing.
Two thousand pounds of Grade A carne vaporize
the heat. He has the biggest pecker in the pool,
politically speaking, it's his pool,his party,
his hands that snakewrap the testicles
of his guests until they say yes. And they swim
in formation, smooth Homo sapiens gliding
into the deep end toward the white
telephone poised on the lip of the diving board,
ringing.




The 54 Figures of Loteria



It's the rooster's crow
that begins this tale of woe:
When the devil straddles
the roof of the woman's house,
the woman wanders the windblown
streets looking for the man.
The man waits under the umbrella,
tapping out a tango on the cafe table
]the woman and the man are each
trapped on a card in the game of Loteria.
On the cafe umbrellas float the figures
of glazed mermaids, the mermaids
that used to glide up tall ladders
to soak in the city water towers.
Now the ladders are moss-grown,
the bottle half-empty, the barrel
rusty, the trees all dying,
the melon unsweet. But it's still
a sweet melon in the man's sleep,
and he is brave hatless
and enclosed on card 12 of Loteria,
in a city filled with hats,
each is inscribed

La Muerte

.
La Muerte, laughs the skeleton
'and its green pear head shakes.
Tears fall. As they lower the flag
a guitar spills a cyclonic tango,
churning the sky and grinding with
the moaning cello, the cello climbing
higher to join the night heron's cry.
It's the cry of the bird that drank
from the hand that tailored the boot
that swallowed the moon that flew with
the parrot, the parrot that mocks the man
in Cafe El Negrito. The drunks smell
like ripe watermelon and the sky
is as red as a heart. Drinking
clear liquor, the man waits
for the woman and watches the shrimpers.
But the shrimp nets return empty
and his hands wait like two quivers
of arrows. The musicians sing
and the spider weaves. The spider,
the soldier, the star, the bowl.
The world is card 37 in the game
of Loteria. The man drinks from
a bottle of Apache liquor.
As he drinks, a giant Apache
rises up off the bottle's label.
The cactus, the scorpion, the rose,
the skull. The bell sounds.
Water pours from the pitcher. The water
washes the world,wakes the deer.
Ten thousand deer thunder under the sun.
The sun strips off its shirt of hair
to crown the river. A crown of girls
enshrined in flowers glide in canoes
on the river. The canoes shine
like miners' lamps on the pine
green river. Past the pine they slide
with the current, netting the radiant
fish. The fish push toward the sea,
the palm, the red flowers, the harp music
of insects and frogs rising.
rising, the stringed harp lifts'
the man out of this dream. The woman
wanders the windblown streets.
The rooster is crowing up at the devil
and the frogs are dead and gathered in heaps.




The Road to Acuna



The night we drive in is a snake.
The snake at the edge of the schoolyard.
The ditch encircled by children.
The legend dug deep to the devil.
the place we discuss our childhood.
The place where we hum in the desert.
The ice melts away in the bucket.
the white lace of the hotel bed.
The smile that covers two lovers.
The lovers on their way to Acuna.
The glare on the rabbits, the rocks.
The headlights that blaze on the roadside.
The signs that point to Acuna.
The panting road to Acuna.
The pot-bellied road to Acuna.
The spiralling storm to the city.



Note: I don't know if it helps or hurts this poem to know that Cuidad Acuna, across the Rio Grande from the Texas city of Del Rio, was the place many college kids from the borderlands to central Texas went, before Spring Break was invented, to do things they couldn't or wouldn't or even shouldn't do on the US side of the river.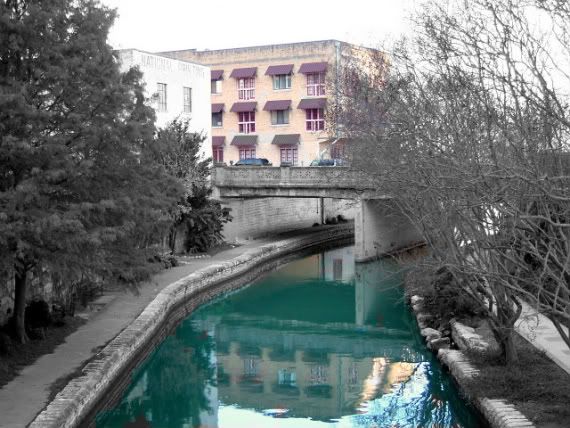 I'm not a summer person. But, then, I live in an area of relatively mild winters, so summer, a terrible time to live in that same area, is not a big relief to a bone cold system.





already missing winter



already missing winter,
I watch this warm morning
unwind,
the beginning of a long season
of heat
that withers life, drains it
of the wet juices
of the living,
leaves behind
husks
of better more welcoming
times

the sting
of a chill north wind
blowing
under a new day sun
brings life to my drowsy morning soul
like no summer sunrise
ever will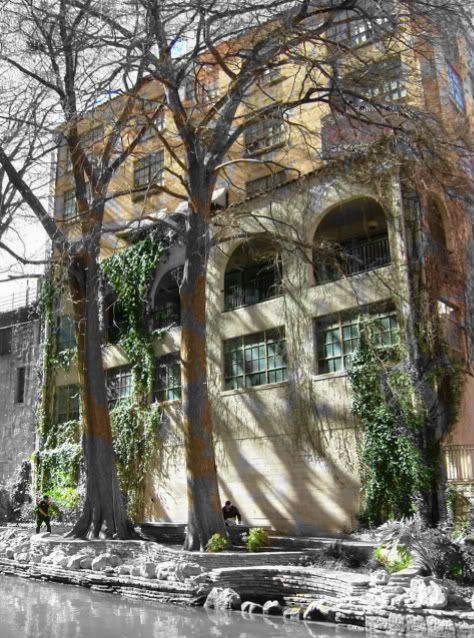 The next poem from my featured anthology is by

Gieve Patel

.

Patel is a poet, playwright and artist, as well as a practicing physician. Born in 1940 in Mumbai. He was educated at St Xavier's High School and Grant Medical College. He lives in Mumbai where he is a general practitioner.

He has authored three books of poetry, the most recent published by Oxford University Press India. He has also written three plays. A volume of his collected plays was published in 2007 by Seagull Books of Calcutta.





Squirrels in Washington



Squirrels in Washington come
Galloping at you on fours,then brake
To halt a few feet away
And beg on hindquarters.
No one stones them,
And their fear is diminished.
The do halt, even so,
Some feet away, those few feet
The object of my wonder. Do I
emit currents
At close quarters? Are those
The few feet I would keep
From a tame tiger? Is there
A hierarchy, then,of distances,
That must be observed.
And non-observance would at once
Agglutinate all of Nature
Into a messy, inextricable mass?
Ah Daphne! Passing
From woman to foliage did she for a moment
Sense all vegetable sap as current
Of her own bloodstream, the green
Flooding into the red? And when
She achieved her final arboreal beings,
Shed dewy tears each dawn
For that lost fleeting moment,
That hint at freedom,
In transit, between cage and cage?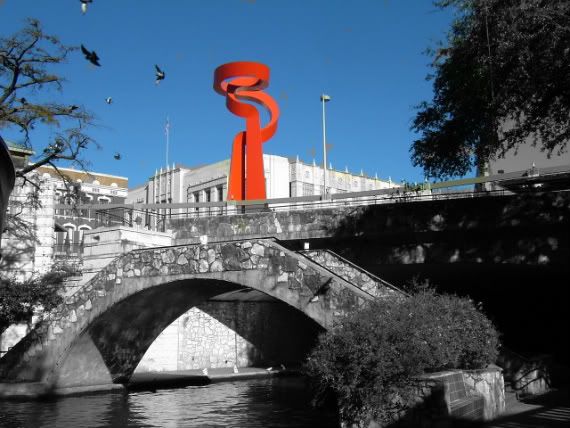 Here's another from my book,

Seven Beats a Second

.





summer reruns



let me tell you straight
lily belle

you're sweeter'n honey
on a cinnamon stick

hotter'n peppers
in a cast iron skillet

juicer'n a dew-melon
cut fresh in the field

but
your sex drive
is 'bout to drive me to drinkin'

can't we just watch Hee Haw reruns
or something

I think I'm getting a heat rash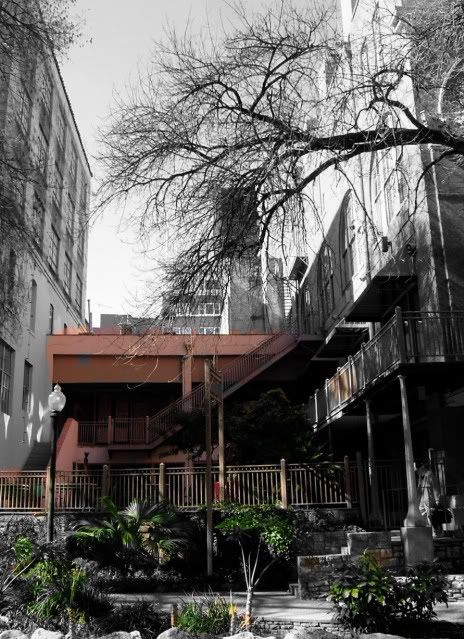 Next, I have two poems by

Weskey K. Mather

, from his book

Into Pieces

, published by iUniverse, Inc. in 2003.

At the time the book was published, Mather lived in Denver. His very short bio in the book says he received his education from Metropolitan State College. Although he had written for a number of publications, this was his first book, and, from lack of any additional Google references, most likely his last.





Kerosene



I suck my silver happiness
Out of a brown paper bag
And stains run down my chin

I get my peace of mind
Off of a kerosene- soaked cloth
And it feels like having a memory

All of our crimes
Slip the bonds of consequence
And the city sounds like a factory
In the background.




Hands Clapped Together



Looking up every night
For the past eighty-two years
What do I see?
I see him
And I say
"Save me from myself, Tim Leary

Religious (as in ecstasy) overtones
Float around in the stale air
They are cased in blue
There are words that if nothing else
Do not compromise
For me
For you
For them
Not at all
Words with weight
"Shall it ever be"
Thick and hard
Save me from life, Tim Leary

There is time to think
But there is not time to think about "it"
Not with all these disappointments
Which can never spread their terrible tentacles out
To reach every little spore
It's a net that snares
Friends
Occupations
Gramete material
Mind routines
Responsibilities
It is too big
I'll have some wormwood and brimstone
Because I have come back to that
Will you have some as well?
I ask a smile in all of this nothing
It is a smile we all know but don't see often

You hands clapped together
As if in true prayer
Save us from the world, Tim Leary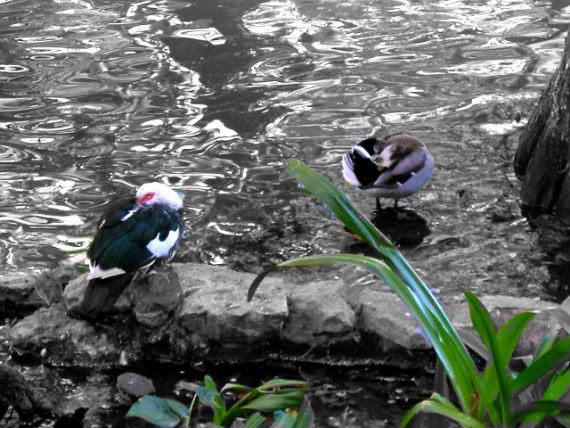 When one engages in a "poem-a-day" discipline, one learns to accept that all one produces will not be fit for the Poetry's Hall of Fame.

But, then, when one engages in a "blog-post-a-week" discipline, one learns that even though a poem may not be ready for poetry's Hall of Fame, it can still be equal to one's weekly blog (just not the first entry in the blog).

So, here's this. Though it finds a place here, it will not appear, I am certain, in any forthcoming book.





stranger in the night



up at 5 a.m.
to enjoy the early morning
outside,
study the stars,
inhale the fresh
unsullied taste of night air
passing...

standing
under a large tree
in the far corner of my backyard
when a sudden flapping
and swirling of wings makes me jump,
not the flapping and swirling
of a bunch of small wings but the
mega-flapping and swirling
of a single pair of very large wings…

I feel the night air
blown from the flapping wings
as they circle me in the dark,
the rush of air brushing my face
in the dark,
the back of my head,
a cold wind on the back of my neck

then gone…

like me,
gone back into the house
to think
in the light
about this blind encounter,
to think about what it was in the tree
I must have frightened me, to think about
what it might have been
that frightened me in the dark
(the dark, such a friend, until it moves
against us with a sound or a touch
we can hear or feel but cannot see;
the dark, then, the sum
of all our fears)...

could it be
the snowy white egret
that sometimes stays in our creek,
or the great hawk, hooded eyes always
watching from our trees in early
spring, wide-reaching wings
like thunder in the afternoon
when it spots prey and swoops
to feed, or an owl (could we have an owl
to join our feathered menagerie here
by our every-flowing waters - how
wonderful an owl would be) - which of these
might it have been, or might it be something new
that's joined us,
a new denizen of the dark, at rest
in the shadows of my backyard night…

I will investigate tomorrow, look into this
mystery, search for sign, feathers or
some talon-torn prey half-eaten on the ground,
the meal I interrupted
with my insomniac wandering

I will do this,
tomorrow,
investigate,
in the full, bright light of day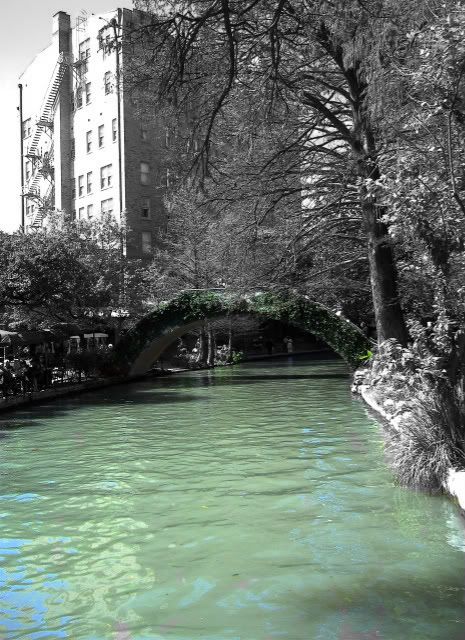 Next, I have three short poems from the anthology.

The first one is by

Abdullah Habib Al-Maaini

.

Habib was born in 1941 and was professor of literature in the Department of Language and Literature at the Kabul University, and also served as president of the university for several years.





Noon



Your feet crush a cluster of grapes
At the pillar of longing

Shade burns the pillow
While you bite at my palm

And infinity flows from your breasts
And hips

Earth's vine adheres to your navel
And a dove releases its feathers mid-flight

A curtain in the clouds flutters
You sink your nails into rapture

Strands of your hair tremble against the chest of time
Setting it aflame

And the black star shines in the nebula

What's a body but the guardian of the soul
When death makes an eulogy of us.

Translated from Arabic by

Dima Hilal

and

Idara Novey




The next of the three short poems is by

Xi Xi

.

Born in 1938 in Shanghai, the poet moved with her family to Hong Kong in 1950. Known to often be experimental in her work, she is the author of poetry, fiction, essays, children's stories, screenplays and translations. She taught primary school for two decades before taking early retirement in 1979.




Sonnet



It's been a long time since you've read any of my poems, you say
It's because I haven't written anything, but if I had
How would things stand?
If there's anything I have a handle on
It's the written word
And it would please you
I'll take what's in my heart and set it to a sonnet
You start it, and I'll carry on
You dance inside it
Freeze, then change
If I really believed in the written words
And in the perfection of worn out forms, alas, alas
I might not also be able to believe that out lives will conclude
In a wondrous reunion after all

Translated from Chinese by

Andrea Lingenfelter




The last of the three short poems is by

Ustad Khalilulah Khalili

. The poet served as Afghan ambassador in a number of different countries and held numerous official positions, including Secretary General and Ministry of Information. He used his position to cultivate relationships with poets and writers of Iran and Iraq and, himself, published more than fifty works of poetry, fiction, history, travel and Sufism.

Born in 1905, he died in 1988.




Quatrains



Pleasure's origin is the company of lovers
and death's hardship is separation.
As lovers reunite under the rich soil
life and dearth are one to us.

Kneaded by fate on the table of grief
what chance to drink pleasure from life's cup?
Struggling like a candle in a drafty room
I flicker to a waxen puddle and vanish.

When a drop of blood falls to earth
a gem falls from the ring of heaven.
Be careful! An orphan's cries
bring down the walls of the subtle realm.

You knew I saw yu as a delicate flower,
a shining essence in the depths off the sea.
Though you were half-hiding your face from me,
I saw the blossoming branch end to end.

Translated from Dari/Persian by

roert Abdul Hayy Darr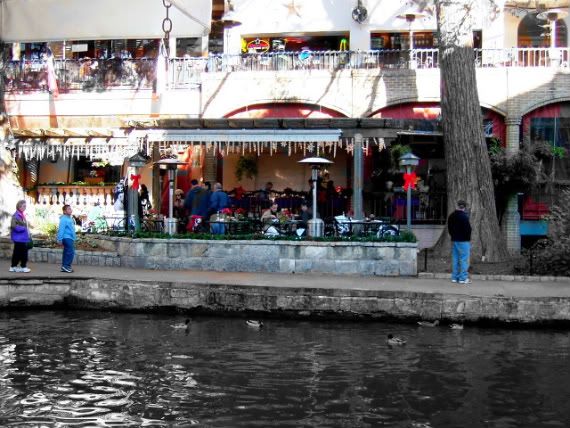 Next, I have three shorter poems from my 2005 book

Seven Beats a Second

.

It was my first book, in print format, with wonderful color illustrations on every page by artist Vincent Martinez. I've never been able to find a way to satisfactorily render those pages here. Wish I could.





burning



though
hot
I'm not

you truly set me burning
when you walked out those
swinging doors
in your skimpy white short-shorts

tight cheeks flexing against
the soft cotton
like two little monkeys
in a velvet bag

waving goodbye

seismic
is the word that comes to mind




lying in the sun with Susan



quiet bay

no sound but the light rustle
of marsh grass in the gulf breeze

she
lies on the deck, legs spread,
as if to thrust herself
at the summer sun

sweat glistens
on the inside of her thigh
and my tongue aches
for the taste of her




about sex



sex
is about the heat
of rubbing parts together
passion
a function of finely calibrated
friction

some will say
it makes a big difference
which parts do what to who

nonsense
I say

it's a lot
like chicken fingers

in the dark
parts is parts

you rub mine
and i'll rub yours
and we'll sort it out
in the morning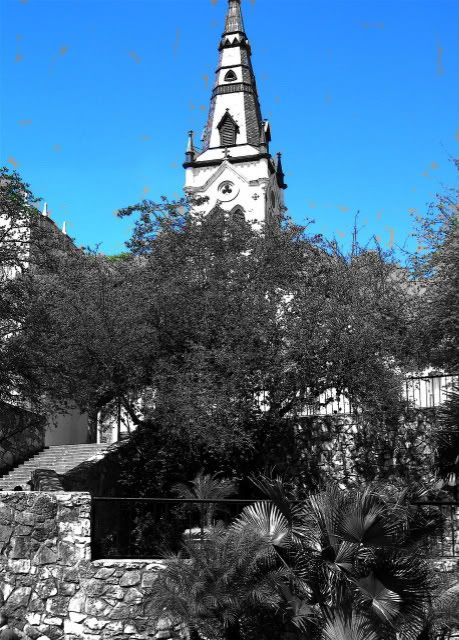 I haven't done Bukowski in a while, so here he is again,

Charles Bukowski

, with three poems from the collection

The Pleasures of the Damned, Poems, 1951-1993

.

He seems unusually subdued in these three poems.





I am eaten by butterflies



maybe I'll win the Irish sweepstakes
maybe I'll go nuts
maybe Harcourt Brace will call
or maybe unemployment insurance or
a rich lesbian at the top of a hill.

maybe reincarnation as a frog...
or $70,000 found floating in a plastic sack
in the bathtub.

I need help
I am a thin man being eaten by
green trees
butterflies and
you.

turn turn
light the lamp
my teeth ache the teeth of my soul ache
I can't sleep I
pray for the dead
the white mice
engines on fire
blood on a green gown in an operating room
and I am caught ow ow
wild: my body being there filled with nothing but
me
me caught halfway between suicide and
old age
hustling in factories next to the
young boys
keeping pace
burning my blood like gasoline and
making the foreman
grin.

my poems are only bits of scratchings
on the floor of a
cage




oh, yes



there are worse things than
being alone
but it often takes decades
to realize this
and most often
when you do
it's too late
and there's nothing worse
than
too late.




my failure



I think of devils in hell
and stare at a
beautiful vase of
flowers
as the woman in the bedroom
angrily switches the light
on and off.
we have had a very bad
argument
and I sit in here smoking
cigarettes from
India
as on the radio an
opera singer's prayers are
not in my
language.
outside, the window to
my left reveals the night
lights of the
city and I only wish
I had the courage to
break through this simple horror
and make things well
again
but my petty anger
prevents
me.

I realize hell is only what we
create,
smoking these cigarettes,
waiting here,
wondering here,
while in the other room
she continues to
sit and
switch the light
on and off,
on and
off.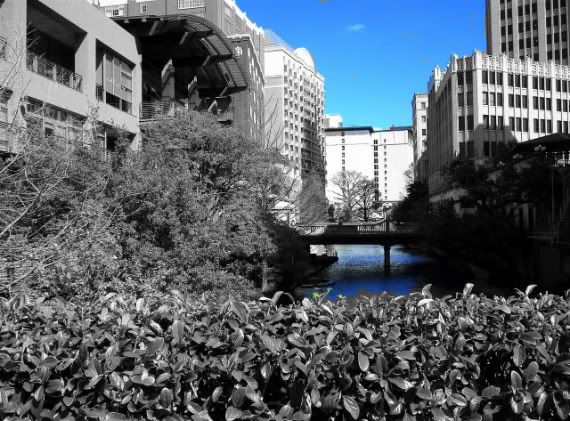 It was one of those strange "winter trying to hold on but with no real consequence" mornings last week when I wrote this.





slow dawn



slow dawn
today

night
hanging on

it's black grip
tight and unyielding

commuters
on the interstate
don't notice

hell
or high water
coming or not

their day will begin
with or without
the light

judgment day
and no one notices
but me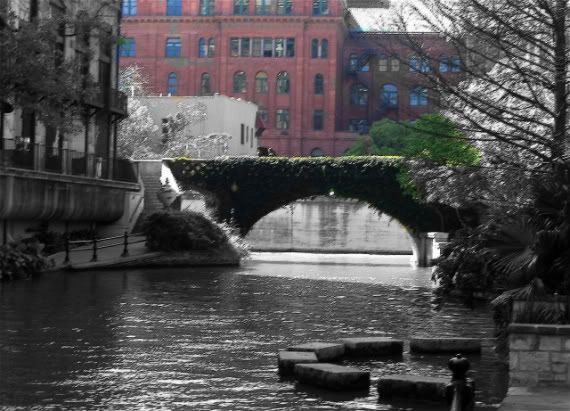 Next, here's a poem from the anthology by

U Tin Moe

, previous poet laureate of Burma. Born in 1933, he published over thirty books, beginning in 1959 when he began to write poetry and essays. He became involved
in the democracy movement in 1988 and was arrested and in prison from 1991 to 1995. He left the country in 1000 and died in his home in California in 200t at the age of 73.

All of his work continues to be banned in Burma.





Desert Years



Sobs
An intake of breath
A sliver of glass
Old decades of years
cannot consider
In these years the bees cannot
make honey the mushrooms
cannot sprout
All the fields are out of
crops. Dry.

The mist is damp
The storm is dim
The dust rising in clouds
Along the road where
the bullock cart
has traveled.
Encircled by thorns
the hta-naung tree its trunk
cat's-claw scratched is trying
to bloom.

It doesn't rain.

When it does -it's not enough
to soak the earth.

In the monastery at
the edge of the village
bells
are not heard. If they are
they do not enter the ears
blissfully.

There are no novices
orange-clad
zilch of sounds of young
voices
reciting the scriptures only the
kappiya attendant
with his
shaved head falls between the
pillars and columns of the
building.

The earth doesn't dare
to put forth fruit.
It abandons all
and looks at me
at once feeling embarrassed
and frightened as if she
cannot talk.

When will the sobs change
and the bells ring sweetly again?

Translated from Burmese by

Kyi May Kaung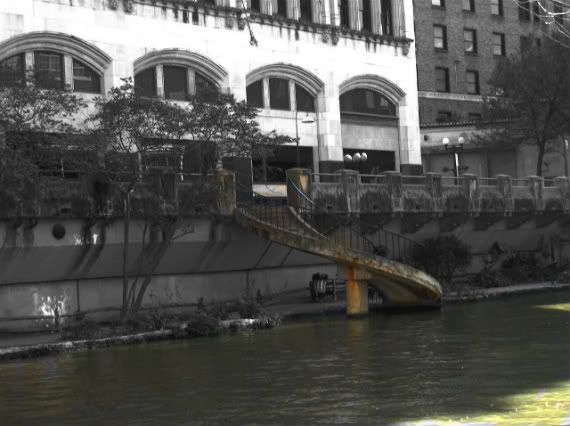 Here's another piece from my book,

Seven Beats a Second

.





what's better than cold chocolate milk



what could be better than a big glass
of ice cold chocolate milk
on a warm summer day

might be you
naked
up to your neck in a great big vat
of cold chocolate milk

could be you
naked
floating on your back in an immense bowl
of cherry jello

even you
naked
splashing like a puppy in a gigantic pot
of split-pea soup

oh hell, maybe just you
naked

waiting for me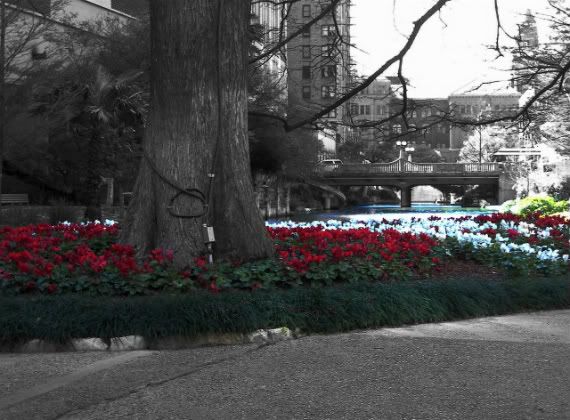 Next, I have several short poems by

Patricia Fargnoli

. The poems are from her book

Small Songs of Pain

, published by Pecan Grove Press here in San Antonio in 2004. The poems are the poet's response to paintings by Marc Chagall illustrating french fables.

Fargnoli teaches at the Keene Institute of Music and Related Art. Her first collection of poems,

Necessary Light

, published by Utah State University, was winner of the Mary Swenson Poetry Prize. She has also received the Robert Frost Literary Award.





The Eagle, the Wild Sow and the Cat





(L'aigle, la laie et la chatte)



A tree diagonals
corner to corner.
How solid the trunk
the white cat climbs -
toward the eagle
protecting her young
and away from the sow
foraging for truffles
at the roots.
Someone has chopped off
a heavy limb
halfway, beyond which
the cat stops
in her climb between
danger and danger.




The Fox and the Grapes





(Le renard et les raisins)



The grapes are as big as the fox's head
and between the grapes and the fox
spreads a whole canvas of sky.
Everyone knows the story -
the fox never gets the grapes.
The reason is: all that unnegotiable
space between them




The Earthen Pot and the Iron Pot





(Le pot de terre et le pot de fer)



The house was a little house
with a pot on a pole, a pot on the ground,

a cat in the crooked window
chickens scratching the dirt drive

a white picket fence slanted and broken
and grass so high

one knew right away
it was a drinker's house -

orange like the anger inside, a thatched roof
not tight enough to hold it in,

and a tiny little man in a hat
naked in the corner.




The Eye of the Master





(L'oeil du maitre)



If there is a Master here
he's just a skinny cowboy
swing a useless lariat.
What good can a god be
against the wild
stamping of bulls
in their barn full of sun and fire.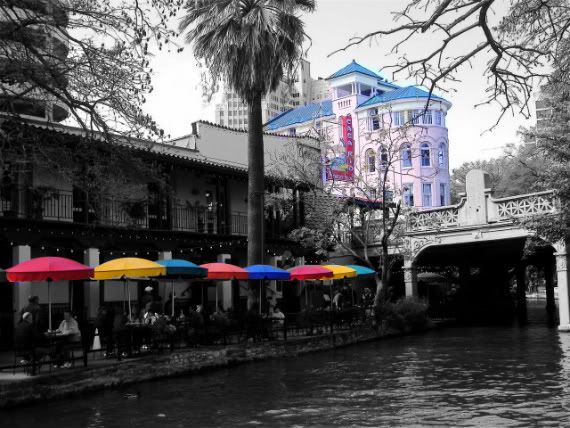 Here's another of my poems from last week.





in the dark



I savour the dark
and I've learned the best way to do that
is to sit quietly in it
until you can see the shadows
cast by pale moonlight

when you can differentiate
between the dark of night
and the darker moon shadows,
the night opens to you
and you to it
and you have become a true creature
of the unlit hours,
amazed
by the stars filtering through high clouds
and tree branches
where doves break their sleep and
stir in the mysterious breeze of Luna's tide

but always know
that light
is the greatest enemy of the night
and your place in it

so do not fear the dark
or fight it
with light of your making,
instead,
make your place in the world
as it naturally is -
let the day be light;
let the night be dark,
as the rotation of the planet
and it's satellites
intend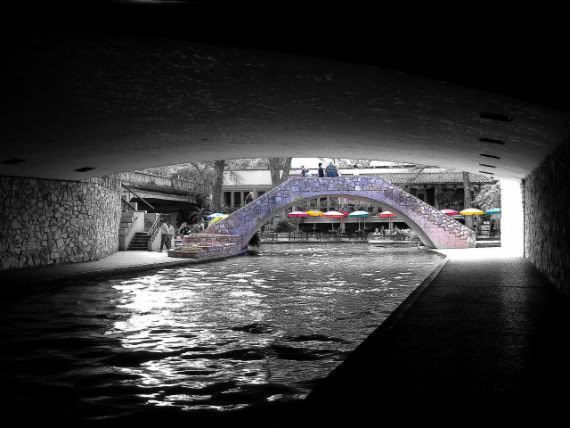 Here, from my featured anthology, is Uzbek poet,

Shukrulla

.

Born in 1930, Shukrulla is a poet, playwright, and fiction writer. He has published numerous books and has been honored with the Republic's State Hamza Award and the title of Uzbekistan People's Poet.





The Age of My Father



I haven't yet reached the age of my father
Still I feel surprisingly sick.
My father at my age
Knew not what a staff was.

I hate inclement weather.
MY veins are constrained by the piercing autumn wind.
Only the crows enjoy such weather,
Chasing each other, unable to share a nut.

My childhood reminiscences are still alive,
the crows chew nuts on the roof with a terrible noise.
Maybe those are the same crows.
Crows live longer than men.

I watch them bustle and play and chase each other.
Still, a crow will never peck out the eye of a crow.
perhaps that is why they live so long,
Perhaps that is why their days are so long.

Translated from Uzbek by

William M. Dirks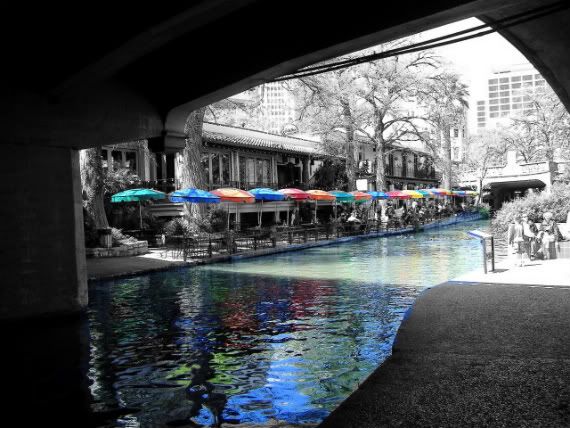 Now, another from

Seven Beats a Second

.





lotsa hots



I've worked in August
under the noon-day sun
digging post holes
in hard-packed caliche
on the Texas-Mexican border

that's one kind of hot

I've won six months pay
throwing dice in Reno

that's another kind of hot

I've seen pretty little whores
in Piedras Negras
hot enough to melt the silver tip
off a cowboy's dress-up boots

that's pretty hot, too

but no kind of hot
is as hot
as thinking of you and me
in a big white bed
in a room with curtains whispering
to a low midnight breeze,
soft lights, satin shadows
shifting over pale skin

your dark eyes shining
liquid in their knowing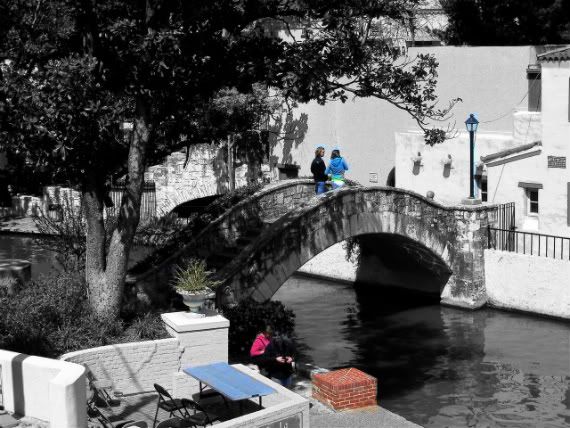 Next, I have a couple of poems by

Leslie Clark

,taken from her book

the absence of colour

, published by Orchard Press of San Antonio in 2000.

Clark is a writer, painter, adjunct professor and observationist. (I like "observationist" since it is mainly what I do and I'm thinking I might, in the future, also identify myself by that title.)

At the time her book was published, Clark had a BS degree in Social Psychology and was working towards a master's degree.

According to her website, she was, most recently, living in Paris but travels quite a bit. Born in Big Spring,Texas, and raised in Aldeburgh, England, she considers Texas her home and her heart.





Bet



graphic
artist
like the fiesta


flamenco

dancers
dancing

cumbias


by

mariachis


tequila
gulped
warmth of the bottom side worm
swallowed whole
without regret

a crisp bill gained
to comfort
a lonely pocket




rationing



It wasn't simple
during he war
grandma told me
things were always
a bit out of hand

she sat me down
explained the realities
she experienced
words rambled on

she was telling a tale
I will never have to think
the way she does

I have life
wrapped around my fingers



you take things for granted


she said



love

, she paused

love what? I remember thinking

and she whispered to me,


just love






La bella chula



dances in mexican pink
the colour of flamboyant flamingos
in front yards of

barrio casitas



her hair pulled back
a bun with a large bougainvillea blossoming
over her right ear

she looks like Dolores del Rio
and other spanish stars you see on

novelas





la bella chula

dances
making small patterns on the waxed floor

she dances
and dances
and dances

at night when the sky beams in blackness
one could look through the widow
of her

casita


and see

la bella chula

dancing
and dancing
and dancing

always in mexican pink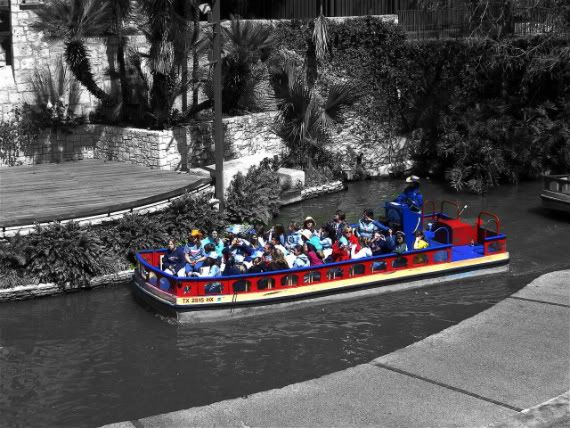 Here's another from

Seven Beats a Second

.





caress



midnight

hot breath
and
whispers

soft
slow
glide
of skin
on skin

tongue
like the bite
of a velvet adder

secrets
unveiled
surrendered

to the touch

to the smoldering touch
touch

of midnight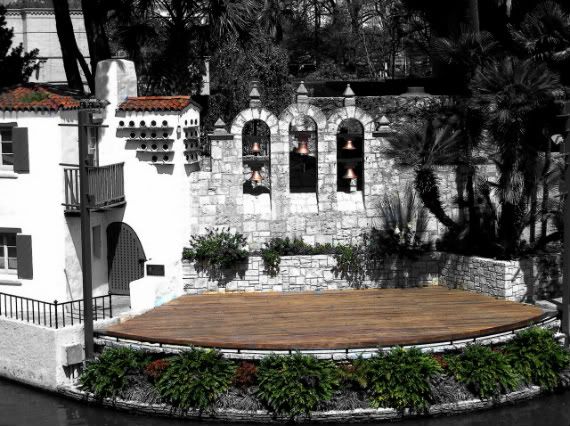 Last from the anthology this week I have three poets.

This is one of my huge anthologies, 600 pages of poetry. I'll be back to it.



The first of the final three for this week is Datuk Baharuddin Zainal, better known as

Baha Zain

. He has published more than 10
original works and is also co-authored 18 others including short stories, poems, journals and essays.

He made history by becoming only the second Malaysian writer to receive the prestigious South East Asian Write Award in 1980.

He lives in Kuala Lumpur.





Language



How hard
to accommodate the word to the meaning
such trouble
to wrap decorum with language
the emotions of old bards;;
a fish flashing in water
you already know its gender.

Translated from Malay by

Muhammad Haji Salleh




The next poet is

Jalal el-Hakmaoui

, a poet and translator born in Casablanca in 1965 and currently living in Rabat. In the 1990's he cofounded the journal

Israft

and currently edits the magazine

Electron Libre

. He is the author of two books of poetry.




You Hear Me Jim Morrison



Always
Good poems
Bring us cake
And cheap wine bought from the one-eyed merchant
Who, masturbating, fantasizes on the tail of a romantic
She-donkey
On New Year's Eve,
Mechanical pictures turn her on
And make her run out of Vaseline.
We require twenty bottles of burning vindictiveness
So that we can open our mouths and look at
Our tongues that creep on
The blade of the big mirror
As they get involved in fierce battles
Against the bald tax collector who smokes Chester 25 cigarettes
And, at 4 A.M., lends me Allen Ginsberg's

Reality Sandwiches

,
The remains of an addicted radio and the ringing of black thoughts.
She did not take off her clothes
When she joined me in a see-through telephone booth
Where she expected to find vigor.
She'd forgotten to take the bus to St. Michel.

Translated from Arabic by

Hassan Hilmy




The last anthology poet for the week is

Hong Yun-suk

.

Hong was born in 1925 in present day North Korea. Since 1947, she has published many volumes of poetry ad essays, as well as a collection of poetic drama, receiving many awards for her work.




Ways of Living 4



You have to wait.
At the crossroads' red traffic light,
you have to stop going along, pause for breath,
look up for once at the forgotten sky,
hoist up and fasten the slipping pack.
A scrap of pink cloud on a remote mountainside,
inky darkness, on the corner you turn,
on the road left ahead cold rain pouring down
we are all being soaked as we pass through this age
for see, this is destiny's winter
and no one can escape from this rain.
Frozen, we rub one another's flesh,
we sparingly share and kindle the remaining fire.
In the darkness our roots twine together.

Translated from Korean by

Brother Anthony of Taize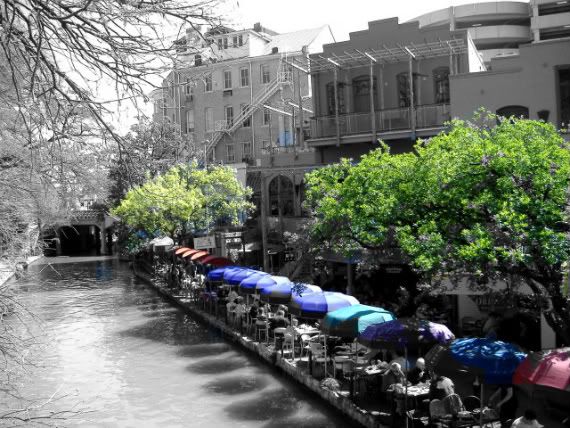 My last three for the week from

Seven Beats a Second

.

I would be untrue to my entrepreneurial spirt if I didn't mention that the book,

Seven Beats a Second

, is available at Amazon or by writing directly to me at allen.itz@gmail.com.





git along little dogie



hair
soft and blond
as sun-bleached tassels
of summer corn,
hanging all the way down
to a sassy little ass
snuggled up in blue denim
tight enough to send Mr. Rogers
skipping through the neighborhood
singing
heidee hoo heidee hee

that was Lilly Dee, best thing
about a little shitkicker bar
on the south side of San Angelo
where me and Toby shot pool
when we ran short of cash

my or my,
what a treat was Lilly Dee

gave the cowboys
something to think about
on those hot July nights,
sweating alone
in their bunkhouse beds

git along little dogie...
goddamn it
git along




flavor fresh off the farm



Sadie's kisses,
sweet,like tomatoes
just pulled from the vine

her skin against my cheek,
like the whisper of soft fur
on a kitten's belly

her breasts rounded and ripe
nipples like little river pebbles
hard between my lips

her ass, snug
in her jeans, inviting
as the soft hills of home

and between her legs
the glory
of a new morning

wet, like dew on the
pink heart of a rose,
salty on my tongue




the dreams of Mary Quemada



her long hair flowing
like a dark tide gathering
across her satin pillow,
she dreams of times past
and places she loved
long gone

while I,
watching,
yearn to dream with her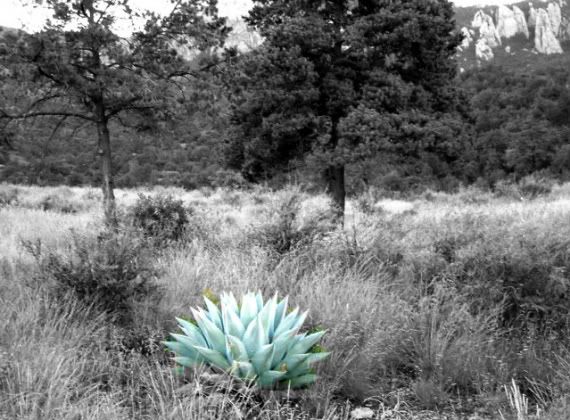 My last library poems this week are from increasingly forgotten and undervalued

Carl Sandburg

. An agitator and radical, Sandburg was a writer of causes and "the people." Perhaps that's why he's fallen so far out of favor. Fat and happy middle-class American has a hard time identifying with his hard times poetry. A great poet of labor and the working class, who remembers him now?

And, of course, he is hot in an age of cool.





The Shovel Man



On the street
Slung over his shoulder is a handle half way across,
Tied in a big knot on the scoop of cast iron
Are the overalls faded from sun and rain in the ditches;
Spatter of dray clay sticking yellow on his left sleeve
And a flimsy shirt open at the throat,
I know him for a shovel man,
A dago working for a dollar six bits a day
And a dark-eyed woman in the old country dreams of him
for one of the world's ready men with a pair of fresh
lips and a kiss better than all the wild grapes that
ever grew in Tuscany.




A Teamster's Farewell





(Sobs En Route to a Penitentiary



Good-by now to the streets and the clash of wheels and
locking hubs,
The sun coming on the brass knuckles and harness knobs,
The muscles of the horses sliding under their heavy
haunches.
Good-by now to the traffic policeman and his whistle,
The smash of the iron hoof on the stones,
All the crazy wonderful slamming roar of the street -
O God, there's noises I'm going to be hungry for.




Fish Crier



I know a Jew fish crier down on Maxwell Street with a
voice like a north wind blowing over corn stubble in
January.
He dangles herring before prospective customers evinc-
ing joy identical with that of Pavlowa dancing.
His face is that of a man terribly glad to be selling fish,
terribly glad the God made fish, and customers to
whom he may call his wares from a pushcart.




Picnic Boat



Sunday night and the park policemen tell each other it is
dark as a stack of black cats on Lake Michigan.
A big picnic boat comes home to Chicago from the peach
farms of Saugatuck.
Hundreds of electric bulbs break the night's darkness, a
flock of red and yellow birds with wings at a stand-
still.
Running along the deck railings are festoons and leaping
in curves are loops of light from prow and stern to
the tall smokestacks.
Over the hoarse crunch of waves at my pier comes a
hoarse answer in the rhythmic oompa of the brasses
playing a Polish folk song for the homecomers.




Happiness



I asked professors who teach the meaning of life to tell
me what is happiness.
And I went to famous executives who boss the work of
thousands of men.
They all shook their heads and gave me a smile as though
i was trying to fool with them.
And then one Sunday afternoon I wandered out along
the Desplaines river
And I saw a crowd of Hungarians under the trees with
their women and children and a keg of beer and an
accordion.




The Muckers



Twenty men stand watching the muckers.
Stabbing the sides of the ditch
Where clay gleams yellow,
Driving their blades of their shovels
Deeper and deeper for the new gas mains,
Wiping sweat off their faces
With red bandanas.
The muckers work on...pausing...to pull
Their boots out of suckholes where they slosh

Of the twenty looking on
Ten murmur, "O, it's a hell of a job,"
Ten others, "Jesus, I wish I had the job."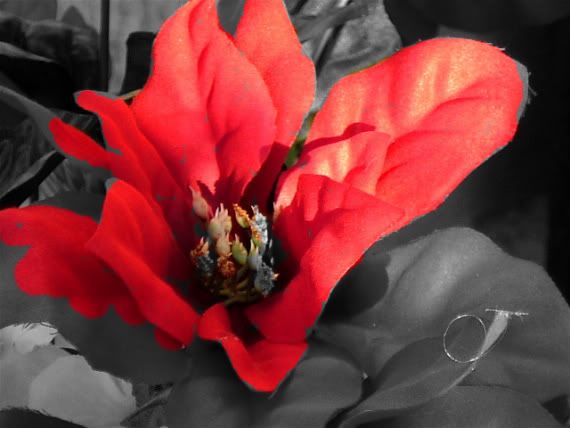 I have the born and bred flatlander's awe of mountains. I'm always sure there must be some secrete truth up there if one can make the climb.





an unscientific answer to the mystery of the disappearing ancients



a dark night
high atop a mountain

the closest I've ever been to the sky

and the stars
deep and bright
in the clear, dark sky,
seen this night
more than ten thousand feet
above earth smog
and lazy-drifting surface fog

and I feel
like a space creature,
visitor from one of those bright
sharp pricks of light above,
marooned, perhaps, on this muddy bog
of a tiny world in a flyspeck system
on the poor side of the galactic tracks
of the universe

a space creature,
struggling in its last days
to get here,
high above the stark below
for one last look at his brilliant overhead
home

like
the Anasazi, natives
of this dark-night under wide-open sky region,
their disappearance a mystery for those
who have never seen the stars
from here, the stars those ancients saw,
an impenetrable mystery
to those who never felt the power
of the heavens seen
through this thin mountain air, who don't understand
the draw off home, who don't understand that though
we call them the first peoples
they were really the last peoples
of their kind, gone
home

leaving us
in our dark-caved fears
behind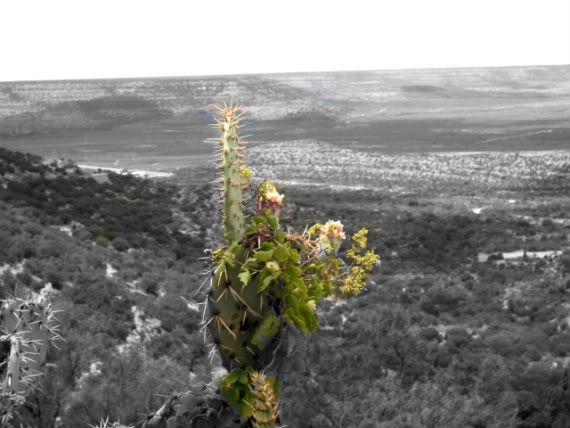 And that concludes another week of poems, closing with the usual stuff - everything belongs to who made it; my stuff to, but you can have it if you properly credit "Here and Now" and me.

I'm allen itz, owner and producer of this blog, and merchant of books all fine and dandy.

Like these:




Available for Amazon, Barnes and Noble, Sony eBookstore and Appple ibookstore -


"Always to the Light"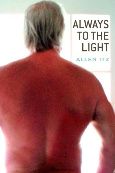 "Goes Around, Comes Around"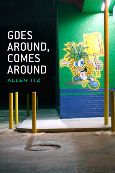 "Pushing Clouds Against the Wind"





And
For those of a print-bent, available on Amazon


"Seven Beats a Second"