A Fair Wind
Thursday, March 15, 2012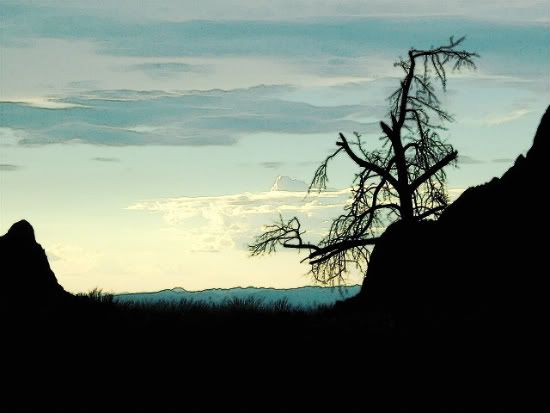 The anthology I'm using this week is Harper's Anthology of 20th Century Native American Poetry.

I enjoy these Native American poets because I find in them a kind of unique voice across all the many Native American cultures. I find the same uniqueness in the voices of the Mexican American poets I use here frequently. Although many of these poets have gone through the MFA poetry mill, they were usually able to do so without losing their cultural and individual voice. Too often not the case in general, the programs sometimes seeming to produce only various versions of the same poet.

Perhaps I'm just a little jealous because I had a chance at one of those programs a long time ago and passed it up, being 30 years old and so very tired of being poor that a couple more years in graduate school poverty more than I wanted to endure.

The anthology, which I've used here almost since beginning "Here and Now" was edited by Duane Niatum and published by HarperCollins in 1988.

Posting some pictures on Facebook has given me an excuse to go skipping around through my very disorganized photo file.

I found these, only a small number of the pictures I've taken in subsequent visits to the Big Band National Park and environs, but enough for this week's "Here and Now" post.


Here are the folks at the oars this week.




Me




alfresco





Jim Barnes




La Plata, Missouri: Clear November Night





Me




the difference between free will and the will to be free





Alice Walker


In Uganda an Early King
Forgive Me If My Praises



Me




a fair wind tonight





Maurice Kenny




December





Me




above the yellow sea





Li Po


Written While Wandering the White River in Nan-Yang, After Climbing Onto the Rocks
Wandering Ch'Ling Stream in Nan-Yang
Song of the Merchant
Frontier-Mountain Moon
A Summer Day in the Mountains



Me




Monday morning





Lance Henson


At Chadwick's Bar and Grill
coyote fragments
near twelve mile point



Me




what the field mice have to say about it





Sheila Ortiz Taylor




Jaws





Me




weather report





Barney Bush




Taking a Captive/1984





Me




linear-girl





Tao Lin


hamsters are heads with little characteristics on the head, part one
hamsters are heads with little characteristics on the head, part two
hamsters are heads with little characteristics on the head, part three
hamsters are heads with little characteristics on the head, part four



Me




a writerly moment





Joy Harjo




The Woman Hanging from the Thirteenth Floor Window





Me




falling





Joanna M. Weston


Turning on the Night
On Making Decisions
A New Autobiography
The Sound of Your Arrival: ghazal



Me




the girl with a small mouth





Robert H. Davis


At the Door of the Native Studies Director
Black Buoy



Me




three old gents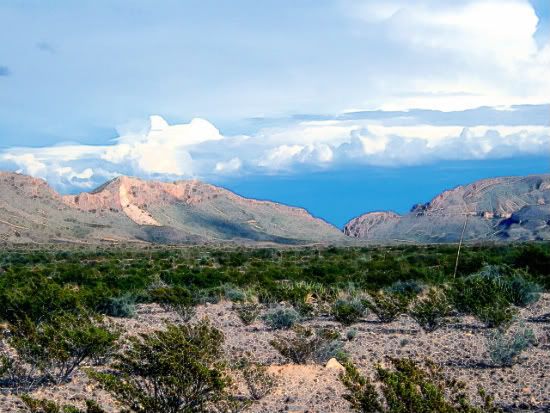 Last week, in the poem "stranger in the night," I wrote of standing outside under a tree very late at night when a great flapping of what sounded like very large wings directly over and around my head sent me scurrying back into the house. The creature, the breath of whose wings was felt on my face, was unseen in the dark and unknown, though I did have a suspicion, a certain annual visitor to the creek behind our house.

My suspicion was confirmed with a daylight sighting.





alfresco





the hawk
rests on its high branch
eyes tight on every small thing that moves

for the prey
not yet chosen
it will be murder most foul

for the hawk
it's just another sunlit dinner
alfresco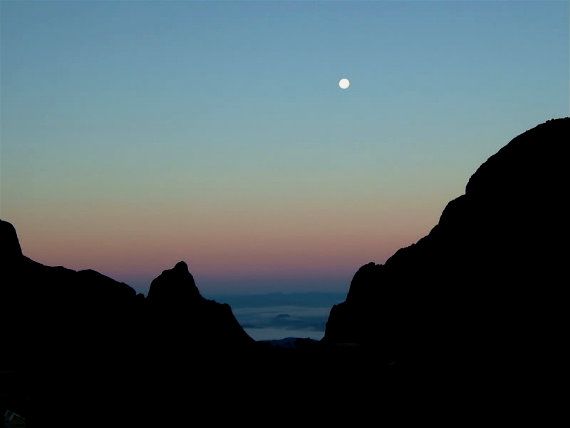 The first of this week's "Native American Poetry" anthology is Jim Barnes.

Barnes was born 1933 near Summerfield, Oklahoma, and is of Choctaw and Welsh heritage. He received his BA from Southeastern State University in Durant, Oklahoma, in 1964 and his MA, in 1965, and Ph.D., in 1975, from the University of Arkansas. He taught at Truman State University from 1970 to 2003, where he was Professor of Comparative Literature and Writer-in-Residence. After retiring from Truman State, he was Distinguished Professor of English and Creative Writing at Brigham Young University until 2006. On January 15, 2009, Barnes was named Oklahoma poet laureate for 2009-2010.

Named Oklahoma poet laureate for 2009-2010, Barnes is the founding editor of the Chariton Review Press and editor of The Chariton Review. He is also a contributing editor to the Pushcart Prize. He has published over 500 poems in more than 100 journals, as well as numerous translations. He has sat on several National Endowment for the Arts committees and is presently Poetry Editor for the Truman State University Press. Barnes has given readings of his work at many college and university campuses, and his work is widely anthologized.



La Plata, Missouri: Clear November Nights

Last night in La Plata an avalanche of stars
buried the town in constant light the way the red
coalburners on the Santa Fe used to send fires

climbing night and falling back again, burning sheds,
hay, carriages, whatever was set along he track.
An avalanche of stars, last night the Leonids

fired every farm with ancient light, curdled milk
in Amish churns, and sent dogs howling through field
and tangled wood. Never was there such a night like

this. Lovers sprang from one another's arms, reeled
away from lurching cars and thoughts into a state
of starry wonder no human act could have revealed.

As if by common will, house lights went out. The late
work left, families settled out into the snow
unaware of cold, unaware of all except that state

which held us all for those long moments. We saw
and saw again the falling stars course Bear and Swan,
take field and farm, take all, and give it back as though

a gift give was given once again. Our lawn
on earth was full of promise in the snowing light.
Earthbound, we knew our engine on a rare November run.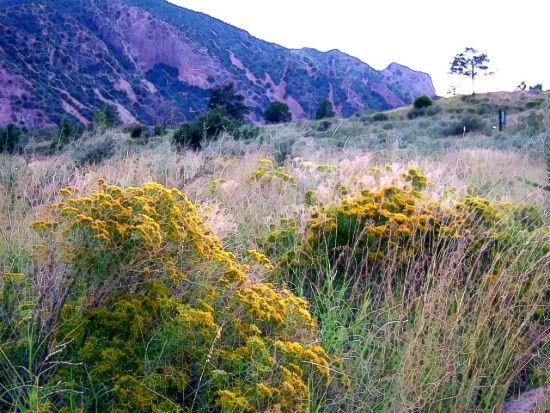 Cogitation from last week regarding a day wasted through lack of the will necessary to break one of my own rules.



the difference between free will and the will to be free

I spend the bulk of yesterday
doing something
of no consequence, something
the doing of which would bring me no significant
pleasure or satisfaction,
doing it
simply because,
by god,
once started in the doing
it is not in my bones
to quit before it is
finished

so much for intelligence
and free
will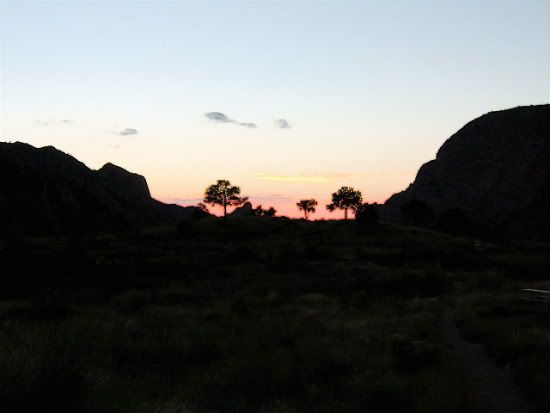 Not from the anthology, Ihave these two poems by Alice Walker. The poems are from her book Her Blue Body Everything We Know, subtitled, "Earthling Poems 1965-1990."



In Uganda an Early King

In Uganda an early king chose
his wives
from among the straight and lithe
who natural as birds of paradise
and the wild poinsettias
grow

(Did you ever see Uganda women? Dainty
are their fingers
genteel their footsteps on the sand)
and he brought them behind
the palace to a place constructed
like a farmer's fattening pen
with slats raised off the ground
and nothing for
an escapable door
he force-fed them bran and milk
until the milk rand down their
chins
off the bulging mounds that filled
their skins
their eyes quite disappeared
they grew too fat to stand
but slithered to the hole
that poured their dinner
enormous seals

Because? He likes fat wives
they showed him prosperous!
and if they up and burst
or tore their straining skins
across the splintered floor,
why,like balloons,
he bought some more.


Forgive Me if My Praises

i
Forgive me if my praises
do not come easily
I do not praise myself
I am the cause (he says)
of my father's failure.
Protecting me
turned him into
a coward.
I, who curbed his temper
and shaped his life.
Me, who now can not praise
my work.

ii
They said:
my father was not
a great man.
My father was a peasant
a serf.
The grandson of a slave.
My father was not a man.
They said.

iii
Even so -
Let me surprise you
with my love
turned to fear
that I would gladly
pretend away.

iv
Open your arms.
Take me on your lap.
Sing me a blues.
Be B. B. King to my
Mean Woman.

v
What I need to know
is a good satisfying love
with even one such as you
with open seed-sowing hands
on long arms
embracing me
with lips purple as
Tea Cake's

kisses warm

a shoulder firm
as the smooth
strong flanks of trees
to fight with me against
my evil dreams.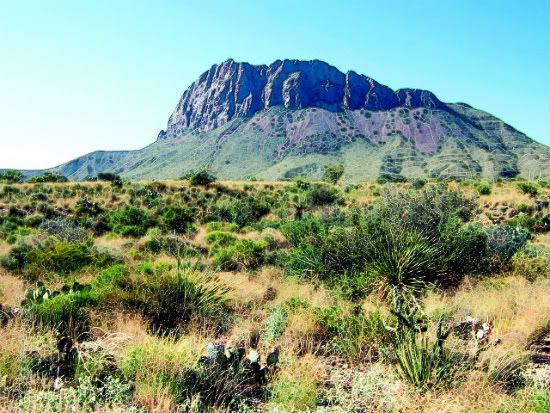 The next poem is from my second book (first eBook), Pushing Clouds Against the Wind, a collection of poems from 2006-2007, published by Bookbaby late 2010 and available at major eBook retailers everywhere.



a fair wind tonight

a fair wind
tonight,
bare tree limbs
clapping like dominos
on a wooden table,
and the rustling
of leaves blown
down the street
and behind it all,
wind chimes
playing different
tunes
from backyard
patios
up and down the street

a quiet night
with a fair wind
symphony
of neighborhood
sounds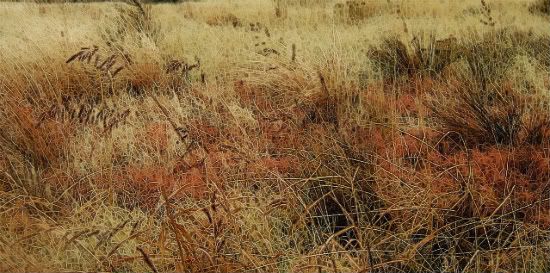 My next anthology poet is Maurice Kenny.

Kenny was born in 1929 in Watertown, New York. His father was a Mohawk from Canada, while his mother was from Upstate New York. The family spent time living both on and off the nearby reservation. He lived in New York City for a while when he was 16, after running away from home, then returning. He was educated at Butler University, St. Lawrence University and New York University.

The widely published and honored poet still lives in New York and occasionally teaches at North Country Community College. He retired from his teaching duties at SUNY Potsdam in 2011.



December

Set up the drum.
Winter's on the creek.

Dark men sit in dark kitchens.
Words move in the air.
A neighbor is sick.
Needs prayer.

Women thaw frozen
strawberries.

In the dark...a drum.

Kids hang out
eating burgers
at McDonalds.
The Williams boy
is drunk.

Set up the drum.

Berries thaw,
are crushed,
fingers stained, and tongues.

Set up the drum.
A neighbor is sick.
Say a prayer.
Dark men sit in dark kitchens.

Wind rattles the moon.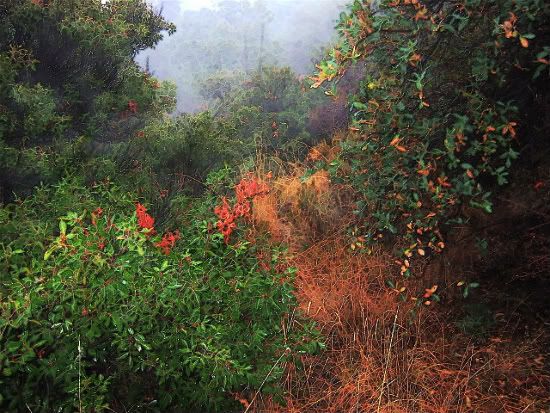 This is from a storm a week ago, another inch and a half of rain adding to a wet winter, in advance, it is forecast, of another very dry summer.



above the yellow sea

the broad banks
on either side of the creek
are hip-deep in tall yellow flowers,
some variety of sun flower
I'm guessing
but a much smaller bloom
and mixed with them,
closer to the ground
and barely seen, pink petunias

and the wind blows strong,
warning of the storm that darkens the sky
to the west and southwest,
and on both sides of the creek
it is like a yellow surf
rising
as the flowers bend and blow
in the wind

above the churning yellow sea,
the hawk, wings spread
to full span,
holding steady,
tacking with the gusts,
watching
for pink flesh
swimming
beneath the surface below

the storm
before the storm coming









Here are several poems by Li Po, from the collection, The Selected Poems of Li Po.

The poet wrote 1,200 years ago in a land very far and different from our own. Despite that, we can find ourselves and our lives in every poem.

There are many stories about Li and his hard-lived, hard-drinking life. My favorite is the legend that he died by drowning when he fell out of a boat while offering a toast to the moon's reflection in the water.

All the poems in the book were translated by David Hinton



Written While Wandering the White River in Nan-Yang, After Climbing Onto the Rocks

Morning up near White River origins,
and suddenly that human world's gone:

islands all ends-of-the-earth beauty,
river and sky a vast vacant clarity.

Ocean clouds leave the eye's farewell,
and the mind idle, river fish wander.

Chanting, I linger out a setting sun,
then return moonlit to a farmland hut.


Wandering Ch'ling Stream in Nan-Yang

I hoard the sky a setting sun leaves
and love this cold stream's clarity:

western light follows water away,
rippled current a wanderer's heart.
I sing, watch cloud and moon, empty
song soon long wind through pine.


Song of the Merchant

On heaven's wind, a sea traveler
wanders by boat through distances.

It's like a bird among the clouds:
once gone, gone without a trace.


Frontier-Mountain Moon

Over Heaven Mountain, the bright moon
rises through a boundless sea of cloud.

A hundred thousand miles long, steady
wind scouring Jasper-Gate Pass howls.

Our armies moving down White-Ascent Road,
Mongols probing along Sky-Blue Seas -

soldiers never return from those forced
marches ending on battlefields. Countless

guards look out across moonlit borderlands,
thinking of home, their faces all grief.

And somewhere, high in a tower tonight,
a restless woman cries out in half-sleep.


A summer Day in the Mountains

Flourishing a white-feather fan
lazily, I go naked in green forests.

Soon, I've hung my cap on a cliff,
set my hair loose among pine winds.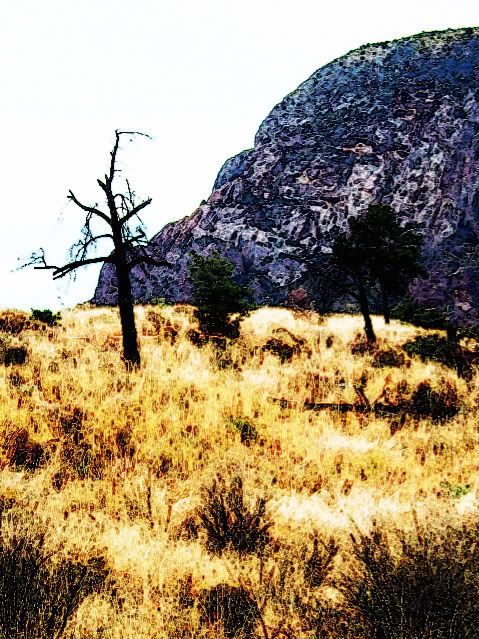 Here's another poem from my first eBook, Pushing Clouds Against the Wind.



Monday morning

10 a.m.
nowhere to go
and i decide
to write my poem
for the day
but wait
i'm not desperate
enough yet
and eureka
i think
there's my poem
desperation
all about it
philosophical cultural
psychological ramifications
and so on
but that goes nowhere
since it turns out
i'm still not desperate
enough to write
even about desperation

maybe
tomorrow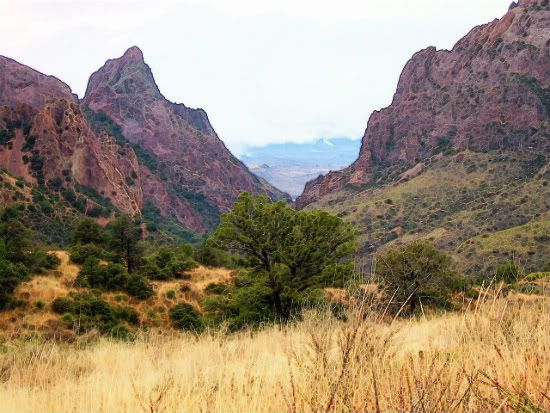 Next from the anthology, I have several short pieces by Lance Henson.

A Cheyenne, Henson was born in 1944 in Oklahoma. He earned a Master's degree in Creative Writing at University of Tulsa, Oklahoma. A writer and educator, he served in the United States Marine Corps during the Vietnam War.



At Chadwick's Bar and Grill

a sky the color of a wren's breath
hangs over red clouds
hint of rain
and home is dirt underfoot

tu fu and li po have
forgiven nothing
not waking drunk under any moon
or the incessant calling
of a loon
so waiting is the roses own
signature
the spider catches the fly
at morning
whether I am there
or not


coyote fragments

1
he is rust
in moonlight

2
when the roadman paused
we heard our brother's voice


3
one track
in snow

4
eight without ears
hang upside down from fence posts
near hammon oklahoma

5
the moonlight splashes
in their eyes


near twelve mile point

for my grandparents

at times the heart looks toward open fields
and sees itself returning

orange pall of sun
the low hymn of trees

in the garden
a north wind blows over dry stalks of corn
birds gather there
scratching over the echoing footsteps

your names
have become the dark feather

to whom the stars sing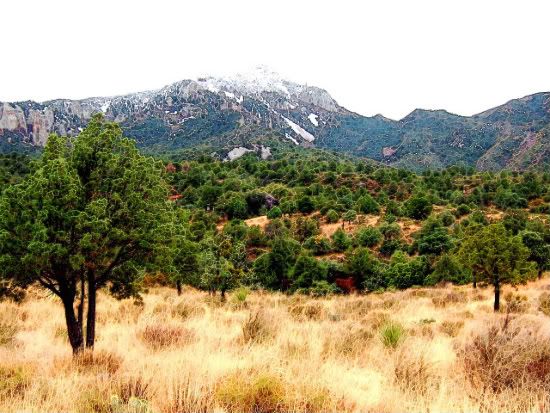 An encounter with a hawk in my backyard late at night has left me thinking about hawks for a week or so now.



what the field mice have to say about it

does
the field mouse
see grandeur
in the spread wings
of the hawk
overhead?

I think not

the field mouse
sees sharp talons
and the flesh shedding
appetite
that means death
to field mouse kind

there is not majesty
in the bloody
rending
of himself
or some other brother
mouse
he would say

only dull and unimaginative men
see magnificence in such as
that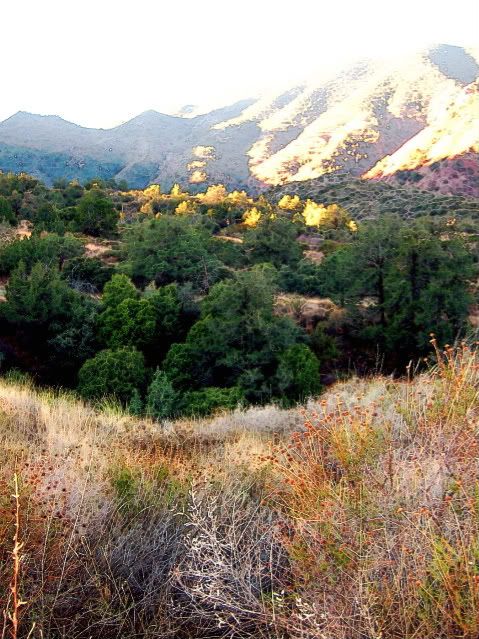 Next, I have a poem by Sheila Ortiz Taylor from her book, Slow Dancing at Miss Polly's, published in 1989 by The Naiad Press.

Taylor was born in Los Angeles in 1939. She is currently Professor Emerita from Florida State University, having taught fiction writing and literature for thirty-three years. Apparently this book of poetry was a change from her work as a fiction writer before or after its publication. Neither this book, nor any other book of poetry, is mentioned in her official academic biography.

I think you may have to be a true-blue dog lover to fully appreciate this poem.



Jaws

Outside my study door
the dog dreams
in peace
her white paws giving an occasional
canter across her landscape
of canine pleasures

She does not dream
at 4 pm I planned
her murder
step by step
for the thirty-ninth time
I think

It began with an occasional shoe
round hole in t-shirts you put on
the stuffed bear's ear

At two months she ad the corduroy couch
at three months devoured a table leg
then, the ultimate -
white bites right
through sheetrock
chewing through
from one room
to the next
in a flash of jaws
nobody saw

It would happen
the experts said
within ten minutes
of our leaving.
Turn on the T.V.
they said:
game shows calm the mind

But she put is in jeopardy
beat the clock
dialed for dollars
and all with jaws

One day she ate mini-blinds
in the morning
and every screen
by dusk

On even she ate the elbows
out of my friend's
snappy blue wool jacket
the one with the Navy buttons

Once she ate a ring
fallen off the finger of a fat guest
who stayed too long.
Rage and madness
are not always liabilities
I suppose

I watch her dreaming now
this dog
of mine
in seeming death
untroubled by half-digested
coffee grounds
moldy cheese
waxed paper
lapped yogurt
Tarot cards
murder plots

And when she rises from her death-sleep
shakes her collar
yawns benign teeth
and seeks my hand
I let it fall
soft
on her soft head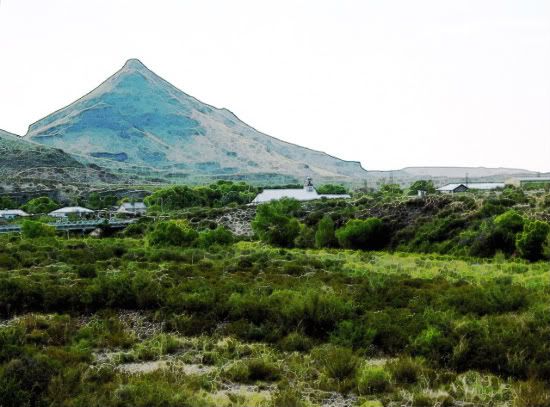 And again, another poem from my eBook, Pushing Clouds Against the Wind



weather report

i have
a local weather site
bookmarked
on my computer
when i can check
during the course of the day
and i was about to do just that
when i remembered i was sitting
by a big window
so i just look out this big window
and saw a soft blue sky
and little wispy hints of clouds

mostly fair
with a when-pigs-fly chance of rain
in the lingo
of my local weather
site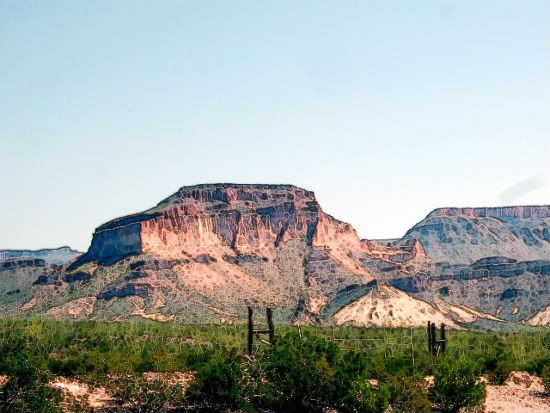 And now, from the anthology, a poem by Barney Bush.

Bush, a Shawnee, was born in Illinois in 1946. After completing high school, Bush hitchhiked across the United States for several years. He graduated from Fort Lewis College in Durango, Colorado in 1972 with degrees in Art and History. He became involved in the American Indian Movement, and helped to establish the Institute of the Southern Plains, a Cheyenne Indian School in Oklahoma. In 1980 he earned a Master's degree in English and Fine Arts from the University of Idaho. He is a poet and author, and also performs and records his own music, He has taught creative writing at the Institute of American Indian and Alaska Native Arts in Santa Fe, New Mexico.



Taking a Captive/1984

A light drizzle falling off
and on for days
Kentucky hills yellow leaves
matted to damp black your
pensive eyes in smokey hollows
My son you are born by
mistake in another world where
your vision lingers too
long
too long to teach those who
seek wisdom from the future
Three generations back in
my village you would be
painted have a name
Waylahskese
You would carry flute of
polished cedar inlaid with
finest abalone shell bound
with soft white buckskin
On humid evenings I would hear
your cavernous melodies
rolling off limestone bluffs
above Spaylaway Theepi
You would grow into manhood
bringing fresh meat to the
door of your grandmothers
weegiwa carry your
opahwahka in the oracle of
your heart
Stalking figures yet roam
shadows of colonial america
yet drawing breath continuous
memory absorbed into blood
Your ivoried tiger form spoors
its way to my heart not as
a killer but as one of grace
Here in my center M'qua seeks
power to bring you home sniffs
the air for winter
Too soon shemegana pepoou
Your real name awaits
Come into your dreams my young
captive Hear the hawk shriek
as he soars outside your window
Come into the lodge of winter
dreams hibernate with the
bear.









Here's a coffeehouse observational from last week.





linear-girl



a young woman,
tall
and slender,
long hair
to the middle
of her back,
long legs,
long arms,
long feet,
long,
slim fingers

linear- girl,
pencil sketch,
soft, thin
lines,
half-second
girl,
an incomplete
click
of the clock,
here
then gone
in a flash of summer
shadow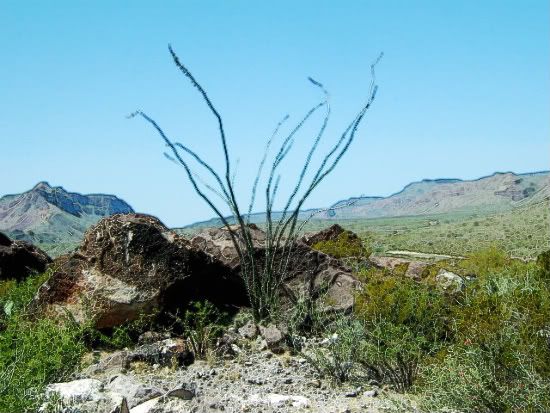 My next poems are by Tao Lin, from his book, Cognitive-Behavioral Therapy, published by Melville House in 2008.

Lin, born in 1983 to Taiwanese parents, is an American writer. He graduated from New York University in 2005 with a B.A. in Journalism and lives in Manhattan

He is the author of previous book of poetry, you are a little bit happier than i am and a novel, Eeeee Eee Eeee, and a book of short stories, Bed, published simultaneously. Since this book of poems, he has published two more novels, Shoplifting from American Apparel and Richard Yates. In 2011 he began a weekly column titled "Drug-Related Photoshop Art" for Vice Magazine.

Is it possible to write deadpan? I guess it is.

The critics don't seem to know what to make of Tao Lin, and neither do I, except that the more I read of him, the more fun he is. I have thought many times of how to describe Cognitive-Behavioral Therapy. What I have decided on is that it is mostly, but not entirely a fable about the everyday life of middle-class hamsters who seem very familiar as individuals you might have known.

Sorry, that's the best I can do.



hamsters are heads with little characteristics on the head, part one

in florida a giant hamster lays in bed worrying about its future
the hamster has bad eyesight
and many other problems

later that night the hamster drives its car around
listening to sad music; the hamster lightly drums its paws on the
steering wheel
the hamster is alone
but not for long: at home three waffle friends wait
cooling inside a countertop oven in the kitchen




hamsters are heads with little characteristics on the head, part two

the next morning the hamster stands in the shower
the hamster's upturned paw has a small dab of shampoo on it
this will not be enough shampoo
the hamster feels sarcastic
the hamster's body and cheeks are warm
from the sunlight through the window
and the hamster is very afraid
it feels so sad so early in the day




hamsters are heads with little characteristics on the head, part three

in the evening the hamster sits at the computer
watermelon juice and coffee sit by the computer
the hamster drinks all of the coffee
after a few minutes the hamster drinks all of the watermelon juice
the hamster lays its paw atop a neatly folded to-do list; this is a
resourceful hamster
with a strong will, a sincere and loving hamster friend, and a confident
nature
we do not need to spend any more time or empathy on this hamster


hamsters are heads with little characteristics on the head, part four

yet we return to the same hamster the next night
the hamster lays in bed on its side at four a.m.
looking at photos of its faraway hamster friend
carefully the hamster places the photos in a neat pile behind its pillow
the hamster remembers when its hamster friend showed its ass
on the side of a mountain; the hamster knows it was good
the hamster knows it was good because it cannot easily remember
whose idea it was
that's how you judge things: if you can or cannot easily remember its
source
from no on that's how you judge things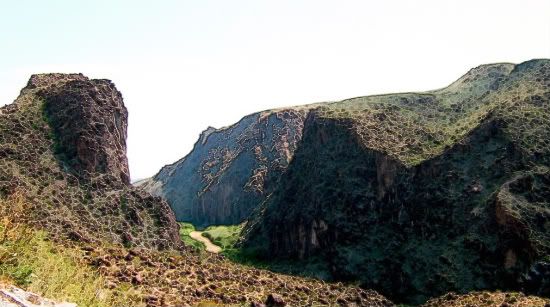 From Pushing Clouds Against the Wind.



a writerly moment

i have read
everything i have to read
the entire Sunday Times
including the magazine
and book reviews
and four days
of funnies
i didn't have time
to read
during the week

and though i know
the new Rolling Stone
and a new collection
of "Zits" comics
are on the racks
i'm pretending they're not
trying to convince myself
that there is nothing
to read
and if i really want to read
something
i'm going to have to write it
myself

but there's a problem

el problemo
you might say

the rub
the obstacle
to such writing
is that i'm stuck
for something
to say

excuse me
while i try to slip into
something more creative
while i study this white page
while i modulate my brain waves
into non-concentration so that the
floodgates
of creativity will open and
engulf me
in wonderful ideas
or even just a trickle
of an idea

ooooooooooooooooooooooooommmmmmmmmmmmmm

oooooooooooooooooooooooooommmmmmmmmmmmmmmmmmmm

ooooooooooooooooooooooooooooooooooooooommmmmmmmmmmmmmmmmmmmmmmmm
oooooooooshitnothingtheireither

look
let's us make a deal
i'll
come up
with something terrific
later tonight
and we'll just pretend this never
happened
O
O
O
O
O
OOOOOOOOOOOOOOOOOOOOOOOOOOOOOOOOOOOOOOOOOOOOOOOOOOOOOMMMMMMMMMMMMMMMMMMMMMMM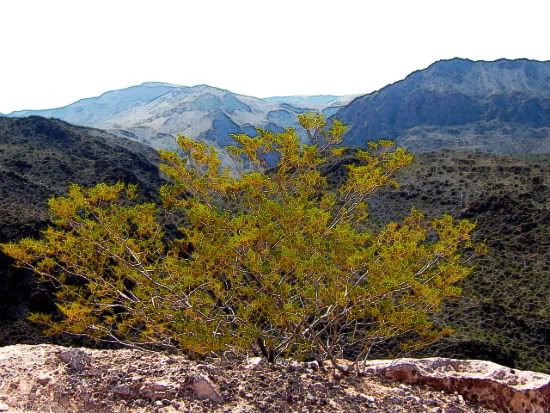 The next poem from Joy Harjo.

Born in 1951 in Tulsa, Oklahoma, of Native American and Canadian heritage is a poet, musician, and author of ancestry. Known primarily as a poet, she has also taught at the college level, played alto saxophone with a band called Poetic Justice, edited literary journals, and written screenplays. She is a member of the Muscogee (Creek) Nation and is of Cherokee descent. She is a graduate of the Iowa Writers' Workshop at the University of Iowa.

In 1995, Harjo received the Lifetime Achievement Award from the Native Writers' Circle of the Americas.



The Woman Hanging from the Thirteenth Floor Window

She is the woman hanging from the 13th floor
window. Her hands are pressed white against the
concrete molding of the tenement building. She
hangs from the 13th floor window in east Chicago,
with a swirl of birds over her head. They could
be a halo, or a storm of glass waiting to crush her.

She thinks she will be set free.

The woman hanging from the 13th floor window
on the east side of Chicago is not alone.
She is a woman of children, of the baby,Carlos,
and of Margaret, and of Jimmy who is the oldest.
She is her mother's daughter and her father's son.
She is several pieces between two husbands
she has had. She is all the women of the apartment
building who stand watching here, watching themselves.

When she was young she ate wild rice on scraped down
plates in warm wood rooms. It was in the farther
north and she was the baby then. They rocked her.

She sees Lake Michigan lapping at the shores of
herself. It is a dizzy hole of water and the rich
live in tall glass houses at the edge of it. In some
places Lake Michigan speaks softly, here, it just sputters
and butts itself against the asphalt. She sees
other buildings just like hers. She sees other
women hanging from many-floored windows
counting their lives in the palms of their hands
and in the palms of their children's hands.

She is the woman hanging from the 13th floor window
on the Indian side of town. Her belly is soft from
her children's births,her worn levis swing down below
her waist, and then her feet, and then her heart.
She is dangling.

The woman hanging from the 13th floor hears voices.
They come to her in the night when the lights have gone
dim. Sometimes they are little cats mewing and scratching
at the door, sometimes they are grandmother's voice,
and sometimes they are gigantic men of light whispering
to her to get up, to get up, to get up. That's when she wants
to have another child to hold onto in the night, to be able
to fall back into dreams.

And the woman hanging from the 13th floor window
hears other voices. Some of them scream out from below
for her to jump, they would push her over. Others cry softly
from the sidewalks, pull their children up like flowers and
gather
them into her arms. They would help, like themselves.

But she is the woman hanging from the 13th floor window,
and she knows she is hanging by her own fingers, her
own skin , her own thread of indecision.

She thinks of Carlos, of Margaret, of Jimmy.
She thinks of her father, and her mother.
She thinks of all the women she has been, of all
the men. She thinks of the color of her skin,and
of Chicago streets, and of waterfalls and pines.
She thinks of moonlight nights, and of cool spring storms.
Her mind chatters like neon and northside bars.
She thinks of the 4 a.m. loneliness that have folded
her up like death, discordant, without logical and
beautiful conclusion. Her teeth break off at the edges.
She would speak.

The woman hangs from the 13th floor window crying for
lost beauty of her own life. She sees the
sun falling west over the grey plane of Chicago.
She thinks she remembers listening to her own life
break loose, as she falls from the 13th floor
window on the east side of Chicago, or as she
climbs back up to claim herself again.









As a writer, this is my favorite kind of poem, one that just sneaks up on me while still half asleep.





falling



I fell
into thinking of time
this morning,
like falling
into a deep well

thinking of my brother
who died in 1996
who would be 78 today,
of my girlfriend in 1962, old as me now,
and her bedroom
upstairs,
parents gone for the night,
50 years ago,
thinking
of playgrounds,
of fast cars,
of hot nights and cold mornings
on mountains,
of beaches at night
when a cold winter wind blows,
of the things
I wanted
and never got,
the things I got but never
wanted, of math teachers
with great legs,
of the English teacher
who never believed I could write,
and the other English teacher
who believed
I could,
of drill sergeants
and old Russians and
and pretty girls who might have said,
yes,
and the ones who said, no,
and the ones
I should have never asked,
and desert winds
and the Hindu Kush behind
blowing sand,
oh,
and the suicide
on the roof, talk me down,
he said,
or buy me another beer,
and the fella
who walked like a girl
and sang dirty songs while the band
played and played,
and my first bag of marbles
and first ice cream sandwich
and first bicycle
and first bb gun and first
kiss
and first kiss-off,
so many things,
like falling into a deep well,
once in
so hard to get out

thinking
of the long and short corridors
of time and life,
of my father dead
more than 30 years and my mother
dead nearly 20,
and my brother who would be 78
if alive today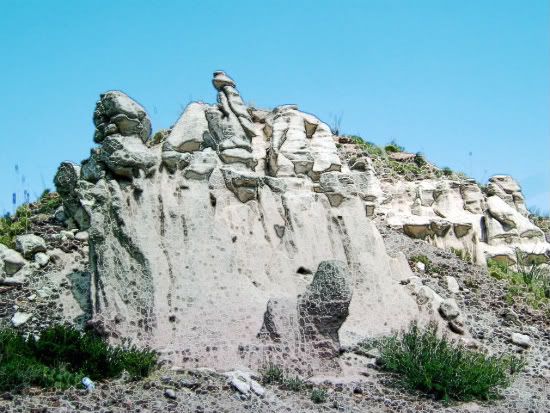 I have several poems now by my Canadian friend, Joanna M. Weston.

Joanna has had poetry, reviews, and short stories published in anthologies and journals for twenty-five years, as well as her books, including her middle-reader, Those Blue Shoes, and her poetry collection, A Summer Father. She has a new eBook, The Willow Tree Girl available at her blog at http://www.1960willowtree.wordpress.com/ or through her publisher at http://smashwords.com/b/137826


Turning the Night

the mole back-hoes earth
with munching paws
makes long-trailed
tracks that turn
sideways into banks
demolishing steel silos

while I burn secrets
before neon-rise
open alleys
to the entrance
of high-heeled
runaways who wouldn't
sleep for lining
their arms with
cracked spoons
filled with smoke


On Making Decisions

all these roads spider ahead
and, this Tuesday, I have a choice

to go by sea down the first road
or take camel-steps down the centre

then re-arrange my wandering feet
to accommodate a bicycle

no death falls straight on the path
until today makes tomorrow

when the jaguar leaps from her den
to eat the bird with loud teeth


A New Autobiography

born on the banks of the Amazon
I learned to swim with caiman
trained anacondas, boas, anole lizards

left to be schooled in Madrid
inhaling acres of history
with highly spiced paella
fled to Norway, skied
before broken bones bent my career
into electrical fields

now I've turned astrologer
predict the explosion of ant-hills
and re-write biographies
for esoteric aunts


The Sound of Your Arrival: ghazal

music brushes the mermaid's ear
while ocean creeps into her bed

the tide sings over plastic sheets
scraped of crumbs and tea-leaves

long waves bent by distance
into brackets that drop their shelves

any shore will do to find you
the forgotten dog on your chair

currents stir the ocean-floor
when you walk through kelp to me

there is no parting of the current
no dry land when your chariot rolls









Last this week from my eBook, Pushing Clouds Against the Wind, this poem, with a reminder that information regarding purchase of this book (cheap and easy) is included at the end of this post.





the girl with a small mouth

and long brown hair
threw back her hair
with a flip of her head

and smiled
little mouth a bow
drawn tight like a knot
on a pink and white necktie
or a kitten
that curls like a ball
when you tickle
its belly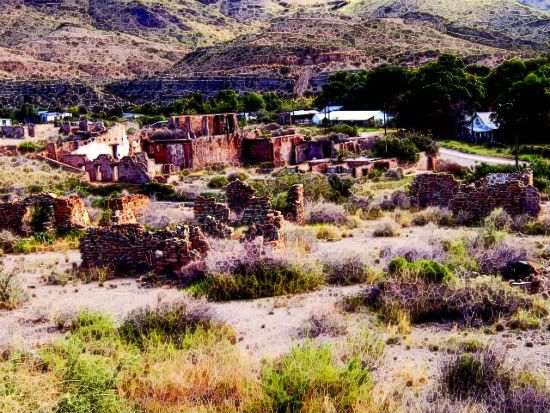 Last from the American Indian anthology for this week, I have two poems by Robert H. Davis.

According to the bio in the book, Davis was a Tlingit Indian born in 1954. His father was a Tlingit teacher and his mother, from Michigan, was also a teacher.

I haven't been able to find any additional biographical information on the poet since the anthology was published in 1988.



At the Door of the Native Studies Director

In this place years ago
they educated old language out of you,
put in line, in uniform, on your own two feet.
They pointed you in the right direction but
still you squint at that other place,
that country hidden within a country.
You chase bear, deer. You hunt seal. You fish.
This is what you know. This is how you move,
leaving only a trace of yourself.
Each time you come back
you have no way to tell about this.

Years later you meet the qualifications - native scholar.
They give you a job, a corner office.
Now you're instructed to remember old language,
faded legend, anything that's left.
They keep looking in on you, sideways.
You don't fit here. You no longer fit there.
You got sick. They still talk of it, the cheap wine
on your breath as you utter in restless sleep
what I sketch at your bedside.
Tonight father, I wrap you in a different blanket,
the dances come easier. I carve them for you.
This way you move through me.

I come to tell now, the moving men
are emptying your office.
Everyone thought I would take your place
but as I turn in your dark chair I recall the night
you tossed in dream on breath-waves
that break the pebbly shores of canoes,
where the fog people move
in old Tlingit village among your clanhouse
and an emerging totem, a woman I remember
as Grandmother. She gestures, talks word
that become familiar. Your sleep speech
grows guttural and I feel something pull
that when you wake I want to ask you about.


Black Buoy

I dreamed it rose,
giant against the islands'
graves.

I dreamed we approached
alone, hands outstretched.

We felt its hollowness.
We were impressed.
We were intimidated.

The sea was there.
It was ancient.

I wondered,
would we even
drift back
to our village growing small?









Last this week, more breakfast observations from last week.





three old gents



three old gents,
friends for many years,
I'm guessing,
have their breakfast
in the booth in front of me,
the big one with skinny legs
a retired high school coach, I'm guessing,
the small fellow in the yellow shirt,
has the look of a small town
pharmacist (probably a runner
in high school by the thin tight look of him)
and the third most likely has a hardware store
he's turned over to his son, who he watches closely, a
bother, probably, to the boy who wishes the old man
would move to Florida or something, anywhere
to get him out of hanging around the store
all the time

country fellows
in the city for some event, probably a Spurs game
or something like that, or maybe tagging along
on their wives' shopping trip, getting some man-time
at breakfast, then some golf at the La Cantera course,
country folk, but not country folk
like the Beverly Hillbillies,
these days you have to go way far out in the woods
to find them anymore...

no, these are country squires who go to the same movies,
watch American Idol and Law and Order reruns, a lot like
city folks who do all the same things, watch
all the same things and who are little
different except for the population
density of the neighbourhoods where they
live and their lesser propensity
for getting their news
from Fox

in a cultural sense,
we're all suburbanites now,
what we call country folks
different
only in that they
have to commute further then we do
for shopping at the good stores

meanwhile,
across the room,
a very large woman,
large, as in very tall
and shapely,
long blond hair curling down her back

….breakfast Valkyrie
and echo of Wagner in every step
as she leaves

and behind
her tall presence,
a father calls to his very young son
who hides behind
his mother's back, then runs away,
he seems fearful, but it might be play,
either way, the father gives up,
returns to his scrambled
eggs -

was the child truly afraid? will
the father try again?
can't say, much harder to read
such as this then
the clarity of old men
on a Sunday morning in early
spring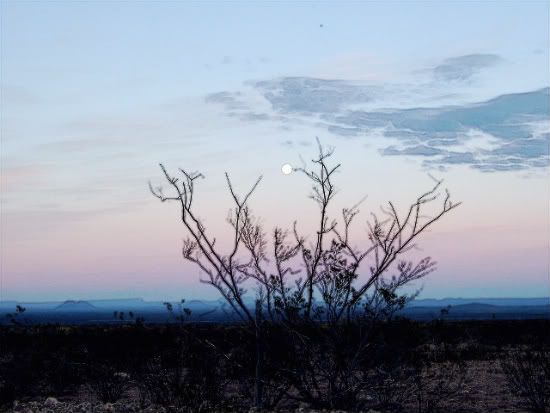 And that's the end for this week.

All standard cautions apply, all the stuff belongs to who created it, including my stuff which is available for the price of appropriate credit to me and "Here and Now."

Me being allen itz, owner and producer of this blog, as well as ever merchandizing author of the following books.





Available for Amazon, Barnes and Noble, Sony eBookstore and Appple ibookstore -


"Always to the Light"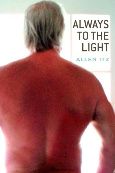 "Goes Around, Comes Around"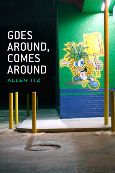 "Pushing Clouds Against the Wind"





And
For those of a print-bent, available on Amazon


"Seven Beats a Second"