What I Saw From My Yellow Submarine
Saturday, February 18, 2012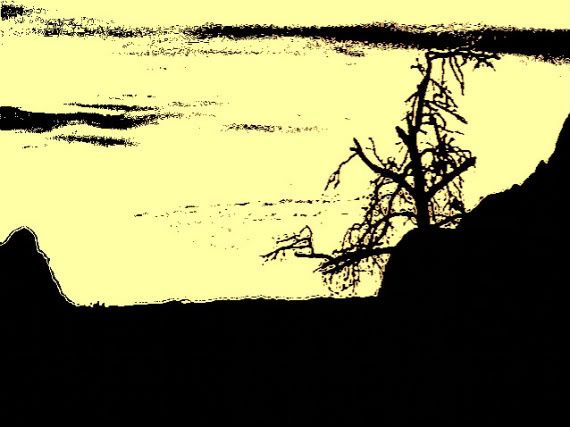 I feature this week the anthology

New European Poets

, published by Graywolf Press in 2008. I also have my own poems, of course, as well as other poets, including a very nice series of pieces by a poet who choses to remain anonymous.

Here's the list.




Guy Goffette


From

The 99 Yale Stations





Me




my home is a bridge





Bruce Cohen




Voyeur Voyager





Me




January 1, 2009





Sigurbjorg Thastardottir




And Your Tears





Nachoem M.Wijnberg




I Am a Doctor





Me




how many ways to describe





Gary Snyder


So Old
Talking Late with the Governor about the Budget



Me




praise God from whom all blessings flow





Anise Koltz


From

The Fire Eater





Me




so special



Anonymous


From an iPod found in Canal Park; Duluth, MN





Me




watching through the window at the drift of morning





Seyhan Erozcelik




Here It's Coming





Me




I watched the stars





Lorna Dee Cervantes


Meeting Mescalito at Oak Hill Cemetery
For Edward Long



Me




Obama-lover





Edvin Sugaev




Liminal Moments





Zoran Ancevski




What's Slouching





Luljeta Lleshanaku




Fresco





Flora Brovina




The Year 1981





Me




the man on the moon





Hung Sheng




Passing the Night at the Monastery of Eternal Peace





Li E




South Lake in the Rain





Ho Shao-Chi


Mountain Rain
A Contrary Wind



Me




very large men gone to seed





Gintaras Grajauskas




The Night Watchman





Inga Gaile




The wind smoothes out all the wrinkles and light beacons in our eyes,





Me




well, it's like this…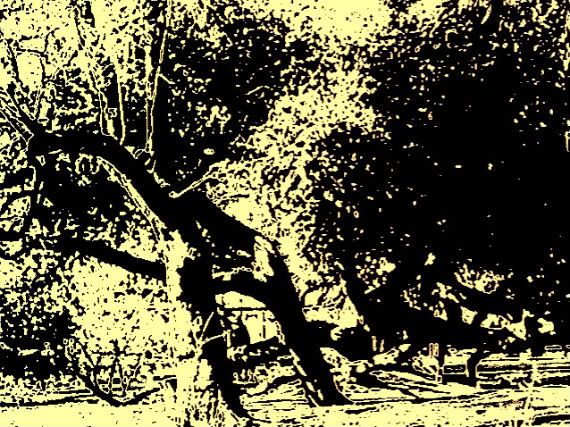 My first poem this week is from the anthology mentioned above,

New European Poets

. It is by French poet,

Guy Goffette

.

Born in 1947, Goffette lives in Paris and is a poet and editor. He has published six collections of poetry and books on Bonnard, Verlaine, and Auden. His book

Charleston Blues

,translated by Marilyn Hacker, was published in the United States by the University of Chicago Press in 2007.



From

The 99 Yale Stations



1.

At the century's sill
Holderlin's finger
is a singing cicada

2.

In the town the bells toll
with both hands he grabs the tocsin
which does not shake his bones

3.

In the factory's breath
he hears the call to prayer
overthrowing the recumbents' stelae

4.

Arcs and columns of Andalusia
enclose the temple of the brothers
where the treasure shimmers

5.

He flies on the green carpet
the shell opens in the light
at sky's end he tracks the pearl

6.

The yellow bus flies over the gulls
he dives into the foam and washes
his mud-stained handkerchief

7.

The squirrel scurries along the cable
the leaves turn red
a passerby from Asia burns up

8.

The town is a closed pot
day gnaws at the lid's joint
his cut finger drips into the rumor

9.

The desert inside the body
no fruit to squeeze water from
thirst is a white swan with black neck

10.

Under the stone shelter with open book
memory's envelope cracks open
and the birth place reenters day

11.

On the dream's wings the sirens sing
along the hillside the flowers of forgetting
the sea offers him a salver of figs

12.

Between the languages between the races
nomad erring among the continents
he discovers himself the name of dusk

13.

The echo of his voice crosses the ocean
the waves carry away the bodies of the Blacks
whose laughter bellies out the sails

Translated from French by

Pierre Joris












Here's a poem I wrote last week, one of my poem-a-day desperate inventions.





my home is a bridge



my father
always knew where home was -

to the end of his days,
forty-five years after he left
never to return, home
was the place where he grew up...

to me
home is the room
where my old recliner sits,
waiting to bring me comfort
at the end of my day

this is not to say
I don't have fond memories
of the many places I have lived

but in the end
it is the chair that's been to those places
with me
that offers the homely comfort of place
and fit,
serving not
as a repository for old pleasure, for past nights
of comfort and grace, but as a nest for the night
to come, the night I need, having no use
at night for nostalgia, that breeder
of discontent, that bringer of dreams
of times lost, chances squandered, failures
of will or imagination…

who needs any of that…

I just want a good night's sleep, a promise
of a new day to be faced rested and ready for
new times, new chances, the new life
that starts with every rising
sun

it a bridge, this recliner-home of mine,
between
that day and this,
today,
a better day every new day
is the promise
my home provides me
creating nostalgia forward,
new-sweet memories
there,
from the night unfolding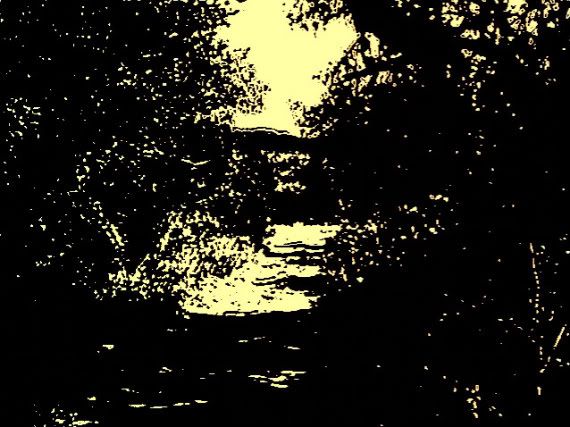 My next poem is by

Bruce Cohen

, taken from Volume 5, No. 1 of

Hotel America

, publication of the English department of Ohio University. I don't think it publishes anymore.

At the time of publication (2006), Cohen was Director of the Counseling Program for Intercollegiate Athletes at the University of Connecticut. His poems have appeared in numerous publications.





Voyeur Voyager



I had worn this parasitically invisible suit since
August & took minuscule bites from lemons I
Smuggled in each pocket so I wouldn't come down
With scurvy. I had not had a conversation all
Autumn that did not resemble a curse or chain mail.
I came to a spiritual epiphany with the doctrine
That I am ugly but have not always been so.
My face has only violated its molecular treaty.

I am very American now which means it is more
Likely I'll die without my gall bladder & I drift
In the night toward jazz, naming the stars'
Illegitimate children. The monotonous days fill
With color the way a mouth fills with blood after
An unexpected punch. It's nothing personal: the world
Is nothing personal: it just wants to pretend to belong.
I recognize how few people I like & who talk to me.

Each morning I watch the ferry import my neighbors
To the city to their boring jobs & wish I was one
Of them. Often I walk past their apartments at night.
Table lamps are too bright of course. I see the wife
Setting the table & children horsing around.
Some even seem to be helping. Sometimes I can
Smell the pumpernickel or see a few wisps rise
From casseroles. I have not idea what I'm doing.

I walked into a department store & hundreds
Of televisions were turned to the same movie.
All those TVs & just one sluggish story, but
The color was not exactly the same in any two.
I have a neighbor who hates human intimacy
So he married his television after a rocky courtship.
He confesses to it & sometimes allows it
To speak long after he has gone to bed.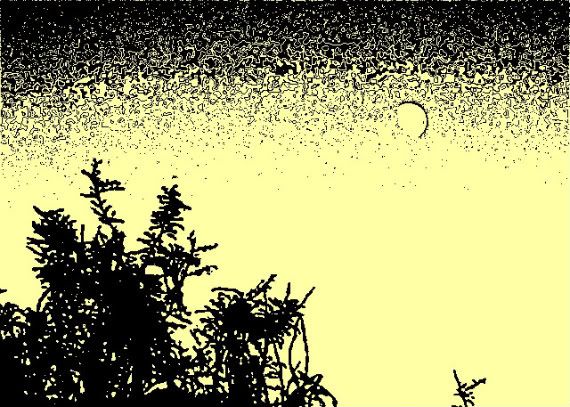 Here's a poem from 2009, my New Year's Day poem, 2009.





January 1, 2009



sun came up this
morning -
same one as
yesterday

went out to my car

backed into the street

passed the pile of leaves
beside the driveway

same car
as last year,
same street
same leaves blown
into our yard
by the neighbor's yardman
as well

drove to Jim's
for coffee
and morning paper

very familiar,
like i'd been there
before

finished my coffee
drove home

almost ran over a
squirrel
that ran across the street
and up a tree

same tree

different squirrel

change -
the best part of a
new
year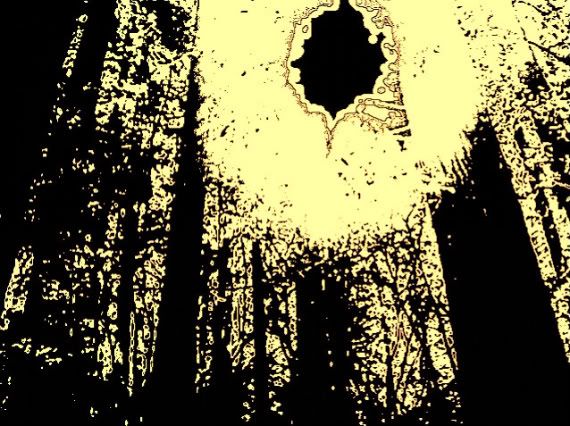 Next I have two shorter poems from the European poets anthology.



The first is from Iceland.

Sigurbjorg Thrastardottir

was born in 1973. She is a columnist for the Icelandic newspaper,

Morgunbladid

and is the author of three poetry collections, four theater pieces, and a novel. Her bio in the book says she lives and works on the road and in Reykjavkik.




And Your Tears



The bed stands
in the middle of the floor
the sheet sweeping cold tiles
I know you're thinking of her
day and night
that's why I"m lying still as the grave
beneath the white ceiling
which soon will blossom
for you are dying from me
night and day
I promised to lie
in the middle of the island
in the deepest valley
dearestdarling
and your tears glide down on parachutes of tulips
onto my quilt
that I may sleep

translated from Icelantic by

Bernard Scudder




The second of the shorter poems is by Dutch poet

Nachoem M. Wihjnberg

.

Born in 1961m the poet studied law and economics in Amsterdam and received a doctorate in management from Erasmus University in Rotterdam. He is a professor of management at the University of Amsterdam and has published eleven poetry collections and four novels.




I Am a Doctor



I let the rain destroy my clothes
and stay awake at night and then fall asleep
on the back seat of my car, on my horse.
When I find a dead body in the street
I look for letters and keys in the clothes
and IU try to find someone who recognizes the body
(sometimes it's the dog or the horse).

Look at me. I'm a doctor.
Give me your hand. I'm a doctor.
Let me through. I'm a doctor, not a policeman.
No, a doctor and a policeman were walking down the street.

Here are two envelopes.
In one there's a joke that's twice as good as in the other.
You can keep one of the jokes.
Pick an envelope, open it, and read the joke.
the joke in the other is twice or half as good.
If I let you switch, would you?

What's it about, I asked whom I found,
and they all told the same joke on themselves
and gave me lists of their character traits
as if they wanted a place in a better one.
It's me. Talk to me.

I'm a doctor, they called me to be sure.

I'm going to make a joke that will last ten years.
I have all the ingredients.

Translated from Dutch by

Alissa Valles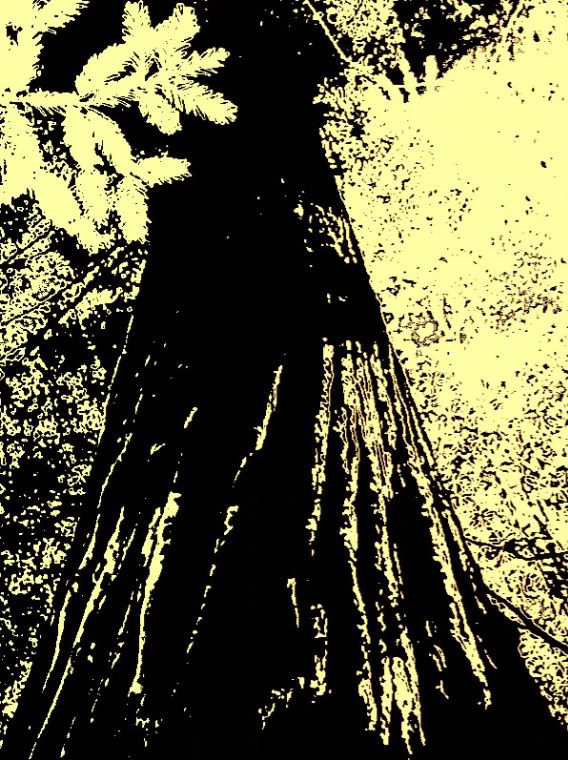 This is from last week, having breakfast by my large restaurant window, watching a new day start, trying to find a new way to describe what I have seen written about so many times before.





how many ways to describe



how many ways can you describe
a sunrise red and raging
though early morning
fog,
a green pasture,
a herd of deer
and their long shadows
grazing,
the sleepy-eyed
commuter
hell-bent to crack
his daily egg
of labor,
the waitress
at the diner, coming
in for her morning shift,
feet already sore,
smile still
in the making,
thick-wrapped against the too-early
chill of a night like a horse,
skittery and
not yet full broken

how
many ways
to describe the fade
of pale night shadows,
the moon, white like a button,
in decline, big sister sun
still but a hint of the fierce light to come
soon, the full force of its
exploding atomic pile still
banked by the blazing
horizon, our world afire
on it's eastern margin,
again, again,
as day life stirs and night life
retires…

how does one describe all this again,
the magnificent everything again,
like yesterday,
like the day before,
like tomorrow, we hope,
but cannot know?

is this one way?

it not,
I'll try again tomorrow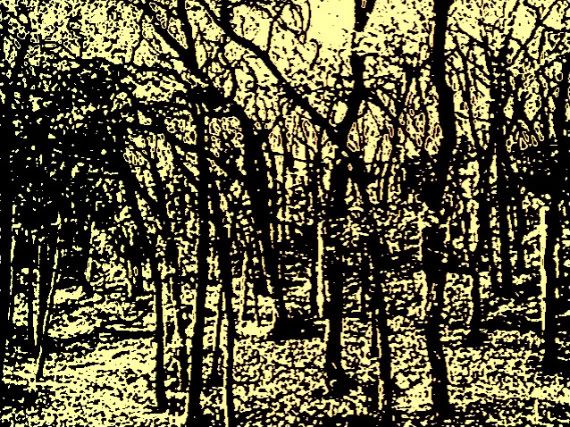 I have two poems by

Gary Snyder

, from his book,

Ax Handles

, published in 1983 by Shoemaker and Hoard.

Born in 1930 and an American poet of the Beat Generation and the San Francisco Renaissance, Snyder is, as well, an essayist, lecturer, and environmental activist (frequently described as the "poet laureate of Deep Ecology". He is a winner of a Pulitzer Prize for Poetry and, for many years, a faculty member at the University of California, Davis. He also served for a time on the California Arts Council.

The first poem describes about as big a dose of paradise as I can imagine.





So Old -



Oregon Creek reaches far back into the hills.
Burned over twice, the pines are returning again.
Old roads twist deep into canyons,
hours from one ridge to the next
the new road goes straight on the side of the mountain,
high and with curves ironed out.
A single hawk flies leisurely up,
disturbed by our truck
Down the middle fork-south fork opening,
fog silver gleams in the valley.
Camptonville houses are old and small,
a sunny perch on a ridge,
Was it gold or logs brought people to this spot?
a teenage mother with her baby stands by a pickup.
A stuffed life-size doll of a Santa Clause
climbs over a porch-rail.
Our old truck too, slow down the street,
out of the past -
It's all so old - the hawks, the houses, the trucks,
the view of the fog -
Midwinter late sun flashes through hilltops and trees
a good day, we know one more part of out watershed,
And have seen a gorge with a hairpin bend
and followed one more dirt road to its end.
Chilling, so put on jackets
and take the paved road out
Back to our own dirt road, iron stove,
and the chickens to close in the dusk.
And the nightly stroll of raccoons.




Talking Late with the Governor about the Budget





for Jerry Brown



Entering the midnight
Halls of the capitol,
Iron carts full of printed bills
Filling life with rules,

At the end of many chambers
Alone in a large tan room
The Governor sits, without dinner.
Scanning the hills of laws - budgets - codes -
In this land of twenty million
From desert to ocean.

Till the oil runs out
There's no end in sight.
Outside, his car waits with driver
Alone, engine idling.
The great pines of the Capitol grounds
Are less than a century old.

Two A.M.,
We walk to the street
Tired of the effort
Of thinking about "the People."
The half-moon travels west
In the elegant company
Of Jupiter and Aldebaran,

And east, over the Sierra,
Far flashes of lightning -
Is it raining tonight at home?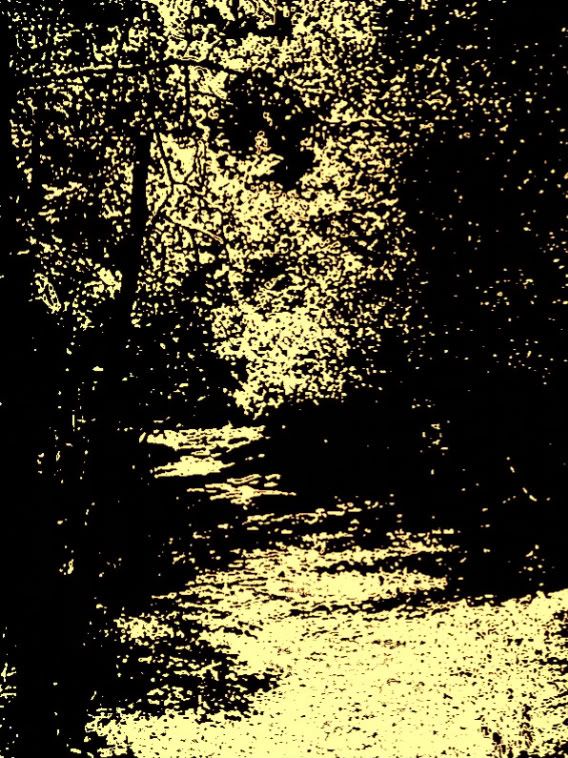 A "found" poem from 2009.





praise God from whom all blessings flow



(a found poem)

a man
on a motorbike
pulled alongside
her
asked
what seemed an ordinary question

"Are you going to school/"

then he pulled her burqa
from her head
and sprayed her face
with burning acid

17 years old
and bravely back in school
she says

"They want us to be stupid
things."

(New York Times, Front Page, January 14, 2009)

praise God...

in all his cruel and hideous
forms

amen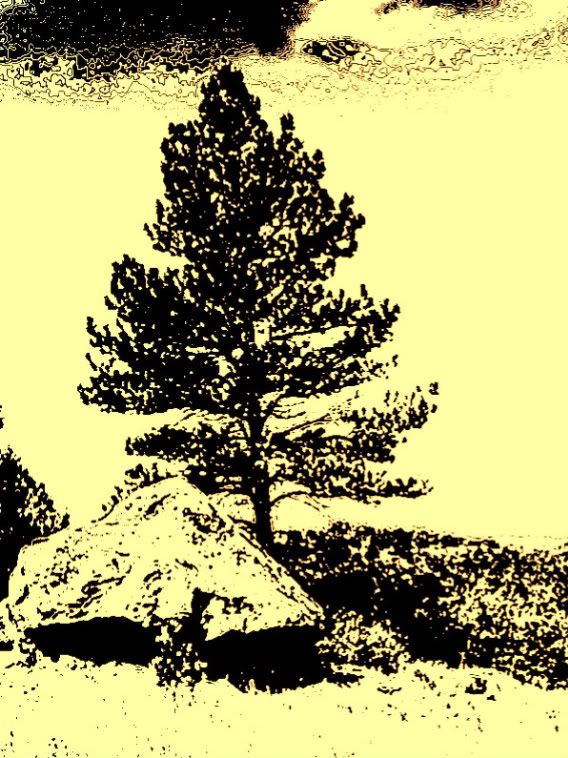 Next from the new European poets anthology, I have this poem by Luxembourg poet,

Anise Koltz

.

Born in 1928, she founded the "Journees de Mondorf" (biannual international writers' and poets' festivals. She writes in three languages.



From

The Fire Eater



III
In the church's slaughterhouses
we are transformed
into vultures

We devour
the body of Christ
thrusting our necks
into his blood
with unavowed violence

- -

I am looking for a baptismal font
to hand back my name
to drown it
in its holy water

I take original
sin upon me
once again
like a force
a carapace
that makes me invulnerable

- -

None of our complaints
will be heard

God is a deaf-mute
No one has taught us
sign language

- -

The fallen angel
who looked at herself
in the water
drowned
in his image

- -

On the seventh day
God fell asleep

The earth is still trembling
from his snoring

- -

God
lights a fire
in the darkness
to discover
in the blue of the flames
another darkness

- -

I no longer believe in God
henceforth
He has to
believe in me

- -

Wasn't it written
that he who'd drink
the blood of Christ
and eat his flesh
would be reborn like Him

But his blood coagulated
in our mouths
his flesh spoiled
under our eyes -

We will live on
dust
and rain

Because our death
will be a death
that lasts

Translation from French by

Pierre Joris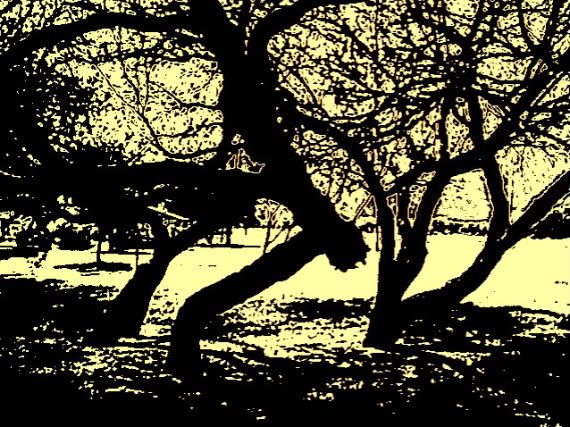 Here's a little thing from last week, welcoming the new day in my own way.





so special



little
cotton candy cloud
alone on a skyscape of fluffy bedsheet white brethren

pink
as a plastic front-yard
flamingo

little
cotton candy cloud
such good fortune to be so special
on this plain
and every-day morning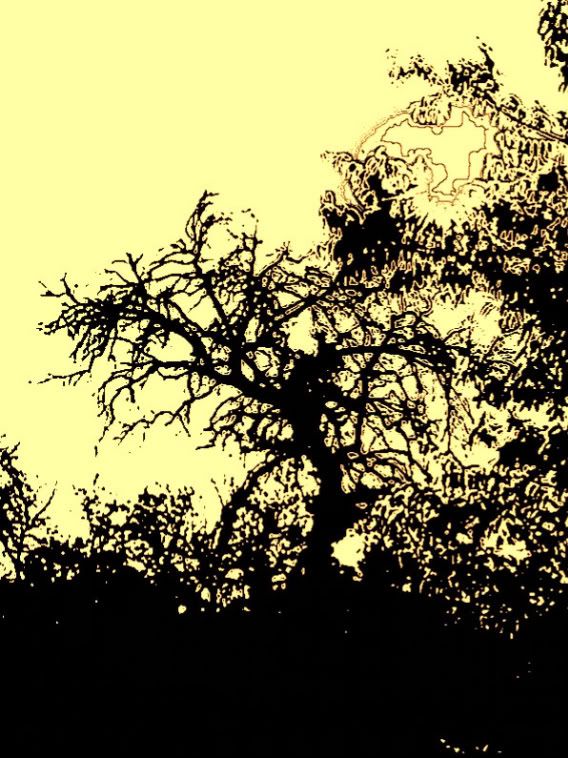 The next piece is by a poet who chooses to remain anonymous, part of what he calls his "message in a bottle project." His idea, as it understand it, is to create poetry that will be read as found treasure, rather than as brand name product.

I understand the idea and am pleased to get and read the poetry however it comes to me, but I write to publish. Publishing includes cost that can only be recouped through sales of what I publish. I think that can better be accomplished with my name attached then with no name. I certainly hope so, anyway.

But then, it's true, this poet is a much better poet than me and a lot more adventurous.





From an iPod found in Canal Park; Duluth, MN




Table of Contents

Shuffle

Playlists

Artists

Albums

Songs

Genres

Composers

Photos

Settings

Extras






Shuffle



6AM

Hot love; T Rex:

the furnace hasn't kicked in yet. 1978, laying in the backseat
with a girl I just met; on our way to the hospital. Today it would be called active
suicide ideation with plan & intent.

7:02AM W

here have all the good times gone;

Van Halen: sent an email to her. No,
not her, the other one; the one who throws little bombs. Scar on her back. 1982, Felicia,
dyed red hair and motorcycle boots. She wanted to fuck. I couldn't remember her name.

8:45AM

Space [I believe]; Pixies:

I check mail, change the radio station, turn the radio
off, check mail, turn the radio back on. 2012, smoke willows between the clouds; grey
roots of a forlorn and empty heaven.





Playlists





Dylan/Waits/Cave:

remember the Arena; kids a line of blue smoke, waiting
to be messiah-ed. You take my hand. Tell me you played piano for years;
never mention how easy it is to lose balance on water.



Exiled:

Mesabi Avenue was impassable in winter, rear-wheeled tanks slide
stuck; we bombed our way top to bottom. The Lift Bridge chops the lake
in two a dozen times a day; manmade rain shiny on the hoods of cars.



Radio K:

We are cursed to wanting; winter to spring to summer to fall
to east to the wrong side of the tracks. The wind cracks 24/7, a barista
smiles, waits for my order; I hear the short quick snap of a pop top.






Artists





Modern English:



I was 17, she was 16, strawberry blonde; prostitute. I didn't
believe in god then either. You lie next to me, curled in a dream; I am nothing
more than your skin, light that changes color with your every breath.



Ray LaMontagne:

downtown Duluth: Glass Block's, Musicland's, pre-porn
NorShor Theater; we huddled in cigarette shelters, bored out of time. Let's
find a little place on Park Point; plenty of room to paint the lake forever.



Tokyo Jihen:

You put your hand in my back pocket; the future, like heaven,
exists for those who can't live in the present. There is only this: bare limbs,
the dust of feathers, your trigger finger in the small of my back.





Albums





Beautiful Freak:

she was the new girl from Chicago; kids laughed because
she wanted to be the knife-thrower's wife. I lied when I lost my virginity;
too afraid of being, and knowing, and not knowing, and being anyway.



Drums & Guns:

she turned 18 and ran away with The Thomas Shows, wanted
to see Canada; wanted a guilt free alibi. We talk, we drink, we fuck. I walk, let
go, forget the scent of your voice; rinse wash repeat, rinse wash repeat.



This Year's Model:

Everywhere everyone and everything can see god ride high
and distracted my arm tight around your waist we're ready and loaded hanging
on the last hope the last thread of our story tucked neat like an angel's wings





Songs





Big, Big Sky;

Screaming Blue Messiahs: she wore a knee length skirt hair pulled
back no makeup one busted taillight two doors close no U-turns the common
denominator here is rain; look over your shoulder, watch her turn to stone.

W

onderful World; Sam Cooke:

there is cold followed by warmth followed by dry
spells and unrelenting sleet mixed with snow a winter trick wrapped in a summer
conundrum and the lake the lake; the wet sky drowning on its shore.



Crying Sun; Radio Birdman:

the image of the moon on the retinas of our eyes
is the same and you tell me love is always and eventually all pain becomes
affordable; remind me you've carried the cross to prove it.





Genres





World:

Huddled under an awning out of the rain she gave me a look that meant
she's ready to ditch him. [Today] your hand is empty; we are moving; maybe
together we shine, maybe together we are a seed.



Soundtrack:

Track 1: a slow burn then crescendo. Track 2: a catchy bass line,
quiet, LoUd, quiet. I already know how it ends: one rough edge, an unsent
package. I'm a push pin on a map of Africa.



Unclassifiable:

[Dylan disowned us] we are golden, torch lit and humbled. Second
doors become our only chance. [We are born in caves] we make our way to water;
crawl until our sins are drowned pure.





Composers





Mrs. John Murphy:

You say you are an orphan; pale eyes in a fuck-
if-you-say-so squint. We stroll into the land of nod; tell the infidels
to save their prayers for the bored and non-believers.



Lucien Ginsburg:

It's pastoral. It's cold in that easily forgotten
way. It's the last call sacrament; your foot slides up my leg, slip
of a bra strap. What's left we spread into roots; save for later.



Ridenhour, Shocklee, Sadler:

she was a landmine; fierce. I wanted
to ruin her, replace her name with narrative. It was the year Superior
Street flooded. The sky broke. We were cotton-mouthed; unborn.





Photos



And this is where it began; in rabbit holes, in chalked circles and squares, how to break-
your-mama's-back. It began in woodpiles and with fireflies; that sour taste of homemade
soda opened too early. It began in open fields, the middle of a street, under lights, under
covers with flashlight and faded porn. It began with astronauts and fighter pilots, bomb
shelters and stacked blonde babysitters. It began here. It began then. It begins innocently
enough; soft and low; everyone summer drunk and expectant; the first play of the season
a lazy fly ball to left for out number one.





Settings



Let's go back. To being stripped bare. When the earth was buried in sea;
when every thread that covered us was lightly lit and green. We're brown
and black's, muted primary's with blends of winter and fall. The wind
storming off the lake is a soldier. We are remnants, cobbled together,
shells and sand; no defense against this rushing grave.





Extras



We weep for broken wings; for tulips, daylilies and purple flox. We speak
to the dead, call it prayer. To fill the cold skeleton of winter we name shades
of grey. We are accidental; fugitives who wear the last of summer sun on our
skin. We are live wires who hear no sound but the rush of water. When we die,
our bones will burn, ashes scattered while it snows. We'll remember how to live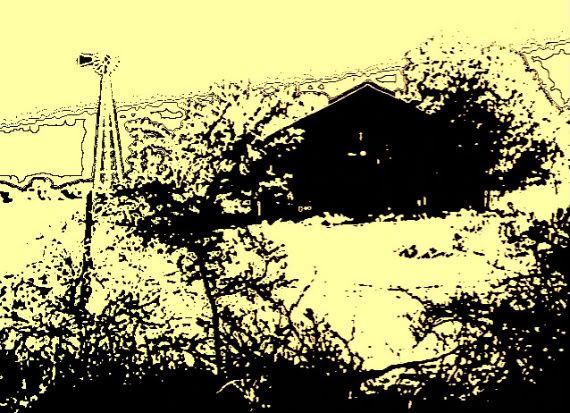 Earlier, I had a poem from New Years Day, 2009. Next is a poem from very near the end of the year.





watching through the window at the drift of morning



watching
through the window
at the drift of morning fog
i'm
reminded
of days twenty-five
years ago, driving to
early meetings at the university,
slowly, carefully,
on the narrow road that separates
Corpus Christi Bay on one side
and Oso Bay on the other,
a swirling, shifting
gray cocoon of gulf coast fog
hiding everything
but the patch of
yellow light
i cast ahead of me as i drive

near isolation
from the world of the new day,
nothing to see,
the only sounds breaking
through the gray mist, the faint call
of a gull, the slap of jumping fish
breaking the water on either side,
until,
faintly,
the lights of the university
like small lace curtains
show along side the road,
so close, unseen until
i'm nearly passed

outside, today,
i see little lights passing
on the interstate, like lightning bugs
flickering in the gray -
if i was outside
i could probably hear a dove
coo
from a tree
i could not see

like this,
each day brings
memories of days
long gone
and not to return, only remembered
on new days
that will pass as well,
leaving us,
eventually, with only memories
of memories remembered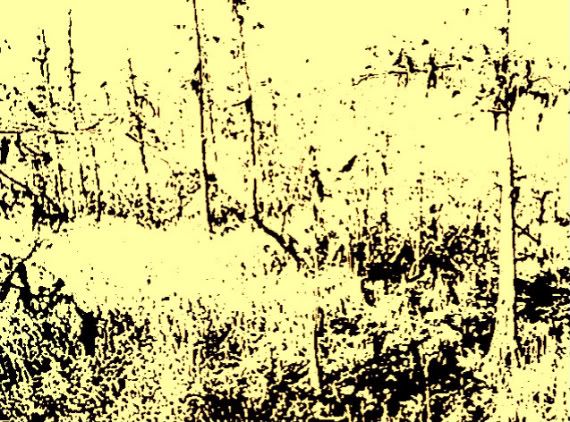 Also from the new European poets anthology, this poem by Turkish poet,

Seyhan Erozcelik

.

Born in 1962, the poet studied psychology at Bogazici University and oriental languages at Istanbul University. Since university, he has worked as an advertising editor, publishing along the way a number of books of poetry and winning several poetry prizes in Turkey.





Here It's Coming



Nothing can make us roll down the wall
neither our being kids
nor navy suits
not ever out curly hair
if one must talk of an equation.

As for our shadow, as if lost in the wall
with the candle expired in your lantern
one night after feeding the kids
and putting them to sleep
opening the door, if,
standing before us,
basket on your back, with two signs on your chest
which today I would kid you about,
that was not the shadow.

A rose, if you saw a pillow before you,
a sheep, a sheep if you lay down on a grave stone.

The ambassador of our belly, the rose
we are saluting it with a hand
here it comes
we see those kneeling and saluting
kneeling and saluting.

Translated from Turkish by

Murat Nemet-Nejat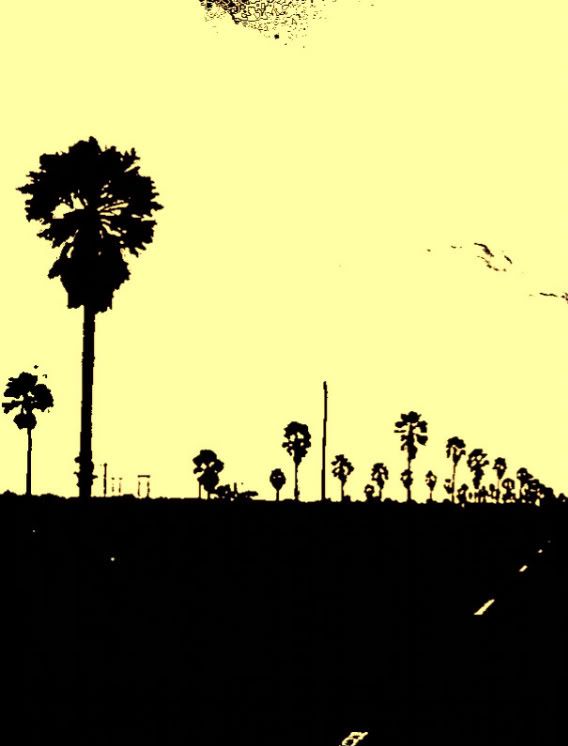 Here's a little Sunday morning ditty I wrote last week.





I watched the stars



I
watched the stars
last night,
rising
in the black and bottomless sky;
below them
the moon,
slipping
silver bright
through the hours
of deepest night

I
fell asleep last night
beneath a canopy of sprinkled stars
dreaming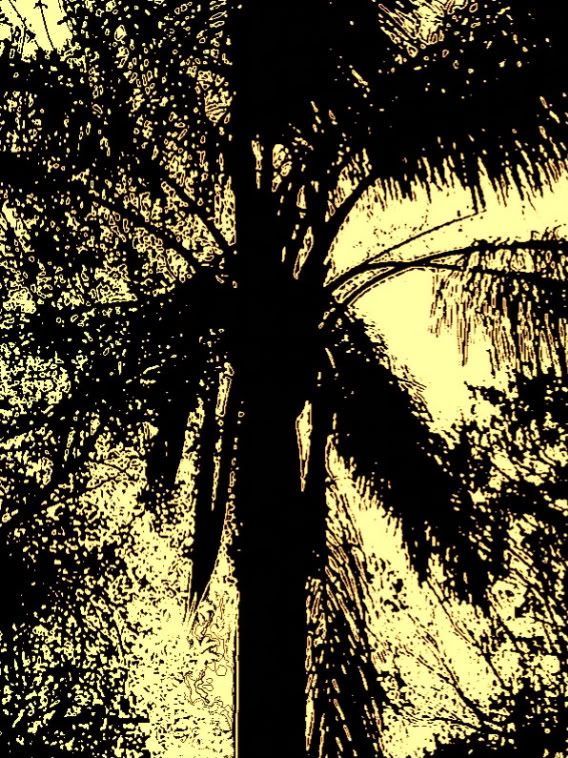 Here are two poems by

Lorna Dee Cervantes

, from her book,

Emplumada

, winner of the 1982 American Book Award, published by the University of Pittsburgh Press in 1981.





Meeting Mescalito at Oak Hill Cemetery



Sixteen years old and crooked
with drug, time warped blissfully
as I sat alone on Oak Hill.

The cemetery stones were neither erect
nor stonelike, but looked soft and harmless;
thousands of them rippling the meadows
like overgrown daisies.

I picked apricots from the trees below
where the great peacocks roosted and nagged
loose the feathers from their tails.
I knelt to a lizard with my hands
on the earth, lifted him and held him
in my palm - Mescalito
was a true god.

Coming home that evening
nothing had changed. I covered Mama on the sofa

with a quilt I sewed myself, locked my bedroom
door against the stepfather, and gathered
the feathers I'd found that morning, each
green eye in a heaven of blue, a fistful
of understanding,

and late that night I tasted
the last of the sweet fruit, sucked the rich pit
and thought nothing of death.




For Edward Long



There are some who are not of this world.
Take what you need.Covet.
The child is one. They will comfort her soon.
E.L. (In a letter to my mother
from the Atascadero State Hospital,
Fall, 1965)




Pardner

, you called me
that first morning my grandmother
found you drunk, homeless, and you stayed
long enough to give me my voice.

You taught me to read all those windsongs
in the verses of Stevenson.
You'd pay me a quarter to sing on your lap
beneath the dust storm of your scruffy chin.
In those still nights your wine breath
sweetened the air for me.

You were father, grandfather, the man
who dug ditches for the county
and knew a code so secret
the locked it away.

Pardner, doctor,crazy
mathematician and sometimes
wizard to the child I still am,
I still believe you.
I still gaze at the fall winds
you once taught me to describe.
I still shadow you. I know
wherever your are
you'll be reading poems
and this is how
I'll find you.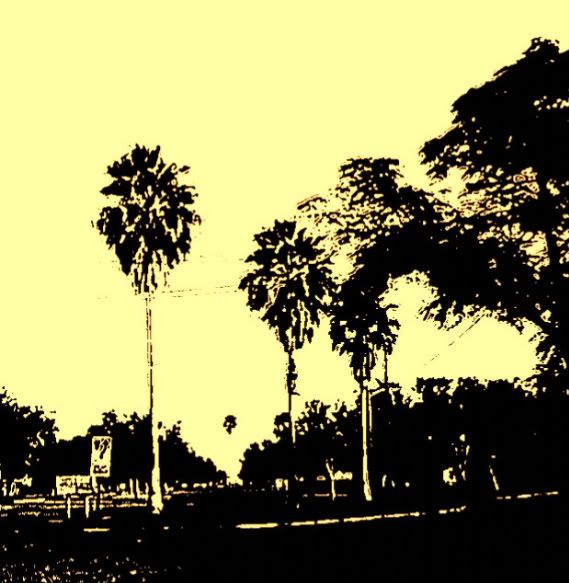 It's another discouraging political season, with the usual lunatics all rounded up
and braying, so maybe an old political poem from early 2009 fits the day.





Obama-lover



i'm hearing
from the right-wing circle
jerks that people like me
who are not at all like them
are Obama-worshipers,
if not Obama-lovers, a milder
version of an epithet heard on occasion
from right-wing racists
where i grew up when i grew up

forcing me to write a political poem,
even though i hate it
when i do that sort of thing

so anti-poetic
such poems are

but...

first,
let me be clear,
being a skeptic of all things,
it is not within me to worship
anyone or anything, least of all
politicians, worthy as some of them are,
as they are more likely to be heartbreakers
and, like the sweetest milk
from the most contented cow,
they all have an expiration date
and limited shelf life

that said,
i do enjoy having a leader
who is intelligent, someone
who does not believe the world
is run on frat-boy rules

one who does not surround
himself
with lunatics

one who looks to the future,
not to the past

one who sees the problems
of the next half century
and seeks to solve them before
they overcome us

one who seeks out
dissenting opinion, one
whose self-confidence allows them
to face unfavorable facts
without flinching

one who understands
the humanity
of both friend and foe

but who will take the most extreme actions
when a foe makes it necessary,
without lies and bluster

a leader, in short,
who does not regularly insult
my intelligence
and moral standards

is it necessary that i love such a leader,
no,
but it makes me damn happy
when one appears in
our time of need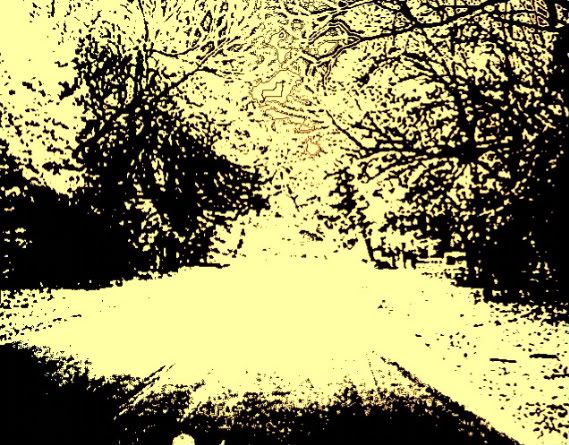 Next, I have several poets who, due to their geography, tend to be lesser heard.



I begin with Bulgarian poet,

Edvin Sugarev

.

Born in 1953, Sugarev was a dissident samizdat published in the 1980s who became a prominent political figure during Bulgaria's transition toward democracy in 1989. He served as a member of the Bulgarian parliament and as ambassador to Mongolia and to India. The first English translation of his work, titled

Secret Sense

was published by Ivy Press Princeton in 2005. A second collection,

Kaleidoscope

, is pending.




Liminal Moments



the light languishes
fades

as if someone scraped
ancient church frescoes with a rough stone
as if a shroud was draped over the colors
or a crazy monk dipped his brush into black ink
and the shadows grew denser
more visible and solid than the real things

dusk falls
the warmed earth is scented
with walnuts and wine
and the bats
in slanting flights
glance off
the secret little lakes

Translated from Bulgarian by

Ludmilla G. Popova-Wightman

.


The next poet,

Zoran Ancevski

, is from Macedonia. Born in 1954, Ancevski is a professor in the Department of English Language and Literature at Sts. Cyril and Methodius University in Skopje and is the author of five books of poetry.




What's Slouching



What's slouching like stagnant air
through these Balkan corridors?
Eroded erudites,
plague-ridden radicals,
communists, nationalists,
bloodthirsty ecologists
with milk teeth,
descended from the national parks
with conserved views,
reserved
for outbursts of tribal passion,
freudian complexes of minimal difference,
for random reservists
and condoms of all different colors too.

Whatever is slouching
will never reach Bethlehem or Jerusalem
nor Mecca or Medina
but hurrying and scurrying
down different European corridors
in red crescent or red cross ambulances
will enter a wilderness of mirrors,

in Versailles,
where terrible tailors
cut out new corridors
and a well-turned verse
is reversed to a stammer.

Translated from Macadonian by

Graham W. Reid,Peggy Reid, and the author

.


This poet,

Luljeta Lleshanaku

is from Albania.

The poet was born in 1968 and studied literature at the University of Tirana and works as an editor for periodicals. She's published four books of poetry, of which one,

Fresco

, was translated into English and published by New Directions in 2002.

I assume this next poem is the title poem from that book.




Fresco



Now there is no gravity. Freedom is meaningless.
I weigh no more than a hair
on a starched color.
Lips meet in the ellipsis at the end of drowning
confession; on the sand, a crab closes its claws hermetically
and moves one step forward and two steps to the right.
It was long ago when I first broke into a shudder
at the touch of your fingers;
no more shyness, no more healing, no more death.
Now I am light as an Indian feather, and can easily reach the moon
a moon clean as an angel's sex
on the frescoes at church.
Sometimes I can even see the asteroids dying like drones
in ecstasy for their love, the queen.

Translated from Albanian by

Ukzenel Buchapa

and

Henri Israeli.




Also from this week's anthology, I have this poem by

Flora Brovina

.

Born in Kosovo in 1949, Brovina worked for many years in the pediatrics ward of Pristina General Hospital. In 1999, she was kidnapped by masked Serb gunmen and spent the next year and a half in a Serbian prison before international pressure prompted her release. She has published three volumes of poetry.




The Year 1981



The stench and clank of metal spread,
The music of the streets has taken refuge in the suburbs,
The little girl has scraped her knee, off with you now and don't cry,
Wide-eyed he emerges from the crowd,
Entering the race,
The unseen arena, toreador and bull,
ole ole ole,
He rushes forth
and grasps it
By the head,
Covering it
With a red cloth,
The machine, now blinded by the eagle,
Is dazed
And disoriented,
What black beauty,
Empty flowerpots
Cascade down from balconies,
Rakatak, rakatak,
Rakatak, rakatak
Flowerpots hurtling through the air
Know nothing of the curfew,
Rakatak, rakatak,
You in the midst
Plant artificial flowers,
The policeman screams and takes down your address
While guarding the shattered flowerpots
And tank treads in the asphalt.

Translated from Albanian by

Robert Elsie

.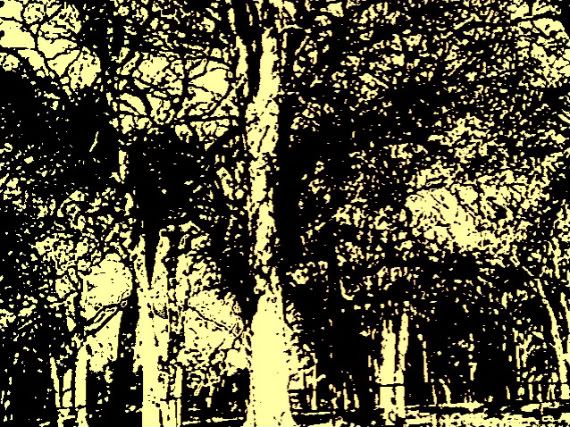 Another bit from earlier this week.





the man on the moon



the man on the moon
was full of himself last night,
but for a shadow
on the edge
of his left cheek

a lipstick bruise,
mark
perhaps of a
kiss
by a barebottomed
star nymph
just passing by,
marking the path
of her lonely orbit,
enamored
of his shining, silver face,
so bright and welcoming
in the dark

I wish I was a moon in the sky,
bright and silver
shining,
kissed
by a passing star nymph,
barebottomed
and lonely

charmed by my
crisply luminant
gaze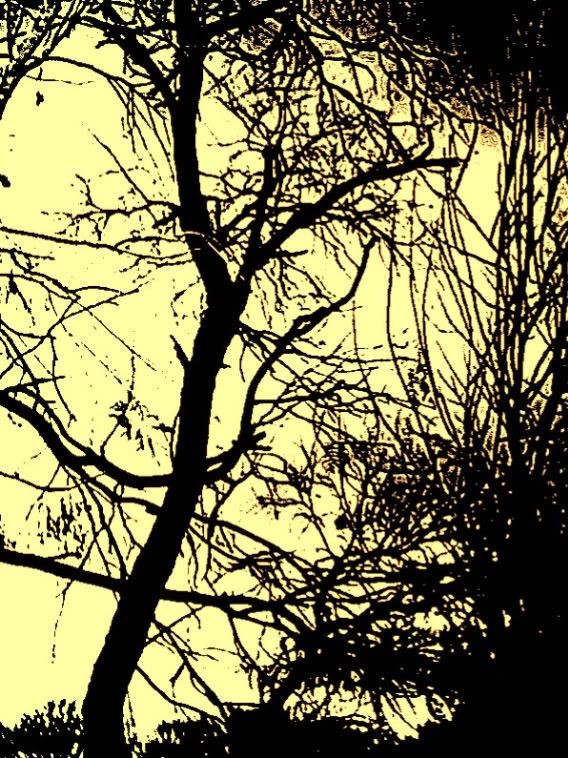 Next, I have three poets from

Waiting for the Unicorne: Poems and Lyrics of China's Last Dynasty, 1644-1911

. The book was published in 1986 by Indiana University Press.



The first poet is

Hung Sheng

, who was born in 1645 and died in 17804. He first came to Peking qas a student in the Imperial Academy and quickly became friendly with some of the most important poets of the day. He was dismissed from the academy in 1689 after there was a special dramatic performance in his honor during a period of imperial mourning. He returned home and lived the rest of his life as a retired scholar.




Passing the Night at the Monastery of Eternal Peace



In darkness I sought lodging at a mountain monastery,
Where the vapors of the rocks brushed my garments cold.
In the faintness of a breeze, crickets intone autumn;
With the chill of dew, cranes take warning.
As the bell's tolling faces, monks chat together;
As the night grows long, my heart is more at peace.
And just when one would glimpse the glow of the luminous moon,
The seep-set pines spill out their scattered shadows.

Translation by

Paula W. Kroll




The next poet,

Li E

was born of a very poor family in 1692. Orphaned early in his life, his was a true case of a "self-made man." Working and studying very diligently while cultivating important friends, he gather fame as the foremost landscape poet of his time. Despite his fame his fame as a poet and his many important friends, he never seriously sought and never received an official appointment which meant that it was only through his own hard work that he supported himself throughout his life.




South lake in the Rain



Blossoming peach trees among the bamboos: patches of moistened
red.
fish traps adrift in a rising tide, half hidden by the reeds.
Spring scenery at South Lake has nobody in charge,
Except for the slanting wind and fine rain from everywhere.

Translation by

Shirleen s. Wong




The last poet from the anthology this week is

Ho Shao-chi

. Ho was born in the Hunan province in 1799 and died in the city of Soocho in 1873. He pursued an official career at Hanlin Academy and in numerous local government positions all over China, until 1852 when he was removed from his official post in Szechwan province for criticizing the central government, then went to Soocho to supervise a publisheing firm.

During his lifetime, Ho was more famous as a calligrapher than as a poet, considered today as one of the greatest of day.




Mountain Rain



In my bamboo rainhat, I avoid tree branches dripping with dew;
The first cool weather, just right for a country excursion.
Mountain torrent clouds gather everywhere by themselves,
And mountain rain arrives suddenly before you know it.
Riding on horseback, I let my hat and robe get drenched;
Melons and beans by the village side are scattered, scraggly.
The weather clears, peaks and crags emerge;
Myriad waterfalls fly in unison, just one more miracle!




A Contrary Wind



A cold rain beats the river, the wind's contrary,too;
The boatmen get mad at me for constantly opening the door:
"Listen, if it weren't for the green mountain hues,
Why would I be bouncing around midst the white waves?"

Both poems translated by

J.D Schmidt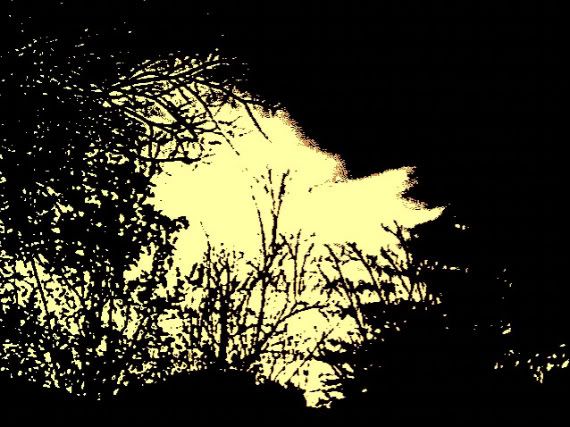 Here's another poem from 2009, another coffeehouse observational.





very large men gone to seed



a mother
brings her 5 kids,
4 of them under 5-years-old,
into the coffee shop
leaves them at a table -

then disappears for 20 minutes

poetic
intentions lost
i watch the kids, wishing -
shh, don't tell anyone -
i could administer a good
parental slap on the bottom
to each of them, especially
the little blond 3-year-old girl
who hits and screams at each
of the rest of them

when,
finally,
mom gathers them up
and takes them out the door,
there is an audible sigh though out
the premises as everyone gets their head
back on whatever it was they were thinking
before the cacophonic herd came crashing in,
an anarchic wave of over-indulgence

me,
i can quit thinking about beating children
and get back to thinking about my poem

which reminds me
that some time just about every day
this week, i've seen in my daily passage
very large men gone to seed

i'm talking about big guys,
6'6" or taller, 350 pounds,
guys
who in their prime
could clear a room with nothing more
than a seriously hard look

now
they sag where once they were taut
and dangerous, gray hair like a haystack,
belly hanging over their belts and i wonder
if they miss the dominance that used to come
just from their physical presence - and i wonder
if they, having fallen so much farther than me,
rue their age and rot anymore than i rue mine

so the day continues

the sun's out,
pushing aside the damp, grey skies
that made the morning
pleasant,
but the damn kids
are gone
and i'm in somewhat less a ruin
than the very large guys i saw
last week and
while
none of us are what we were, i'm closer
to it than
them
and i guess that's kind of
comforting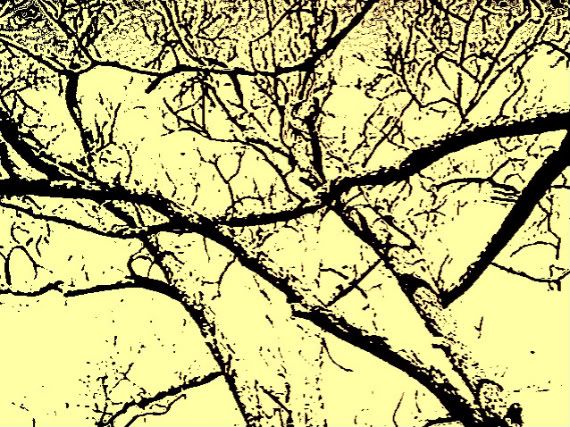 Here are my last two poets from

New European Poets

.



The first poet is

Gintaras Grajauskas

. Born in 1966, he is from Marijampole,Lithuania. He is the author of several books of poetry and a collection of essays.




The Night Watchman



in a room warmed
by sleeping breath
the night watchman leans
his shoulders against the wall.

he watches the dark,his head
cocked, so he can see better,
winds a thread, torn
from his jacket about his fingers.

he smokes: the flame at the tip
of his cigarette crackles.
someone turns over.
someone talks in his sleep.

don't answer,watchman,as long
as they dream, you needn't worry. time,
like an eighteen-wheeler, doesn't chase
after you in their dreams.

and when the wall clock strikes
four,don't jump, watchman.
hold on to the edge with your nails,
crumbling bones, cracked teeth.

it is yours: the dreamers
the name in the dark, it isn't only your
dream that i'll never enter,
watchman, poor night watchman.

Translated from Lithuanian by

Laima Sruoginis




And my last poem this week from the anthology is Latvian poet

Inga Gaile

. Born in 1976, her first two collections were both honored for their excellence.




The wind smoothes out all the wrinkles and light beacons in our eyes,



the wind smoothes out all the wrinkles and light beacons in our eyes,

we are on deck, we are on track; we find

the well and begin to live, we will survive, in order to say

"we love," we will survive, in order to say "we are coming," because

only at the very crest is it apparent that this is simply and solely

the beginning,sparrows chirp,the well's windlass turns, from green
grass the dew vanishes, a child comes through mist heading home

and only looks over where someone gathers berries, in the morning the kitchen

smells of autumn, and sheepdogs bark to bring in the day, over fields
a man wades, he has a woman in his head, a girl sits

alone on the shore, with wind-tossed hair, with
pebbles and desire to live, with great hope, with great

obstinacy, with wide eyes and love.

Translated from Latvian by

Inara Cedrins

.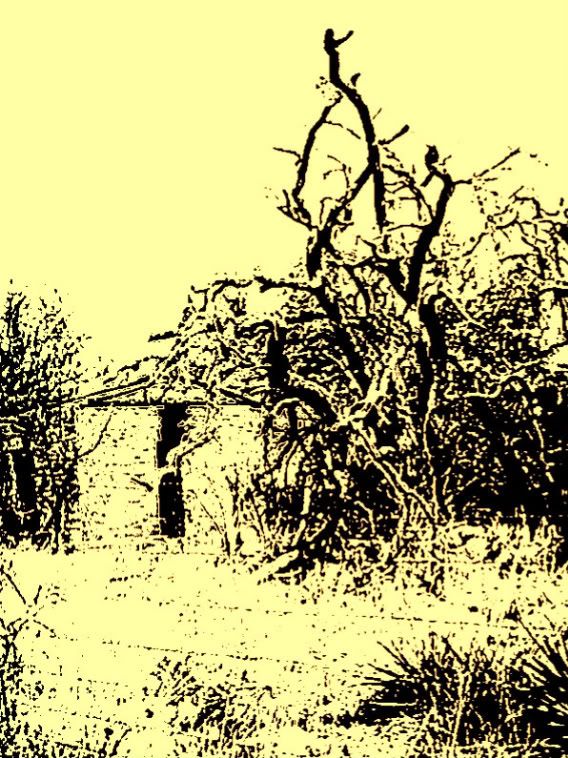 Last poem for the week, written earlier this week.





well, it's like this…



well, it's like this...

I had this poem I wrote last night
that I was going to use
this morning
but I really don't like it
so I was going to come up
with something else
but there seems to be
no "something else" lurking
so I was going directly
to my ever-reliable
last resort
and pull out
an
old joke
that might work as a poem
if appropriately positioned line breaks
were plac
ed
in
a
poetically appropriate
man
er
likethembeatguys
did
and I could be a neo-
beat
guy and be the hero
of all the dead beat-guys
in San
Francisco…

and I had this great
joke
in mind
and was all ready
to give it a whirl but damned
if I didn't forget
the
flappitygablitt
joke

so
I guess
the joke's
on
me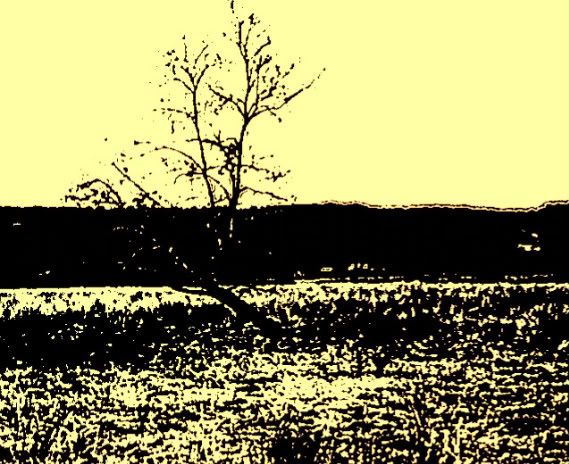 The end, and the usual stuff - everything belongs to who made it; my stuff to, but you can have it if you properly credit "Here and Now" and me.

I'm allen itz, owner of producer of this blog, and merchant of books fine and dandy.

Like these:




Available for Amazon, Barnes and Noble, Sony eBookstore and Appple ibookstore -


"Always to the Light"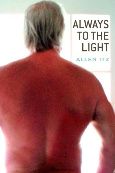 "Goes Around, Comes Around"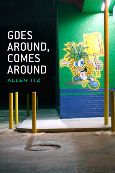 "Pushing Clouds Against the Wind"





And
For those of a print-bent, available on Amazon


"Seven Beats a Second"