Adventures in the Ink Trade
Friday, January 13, 2012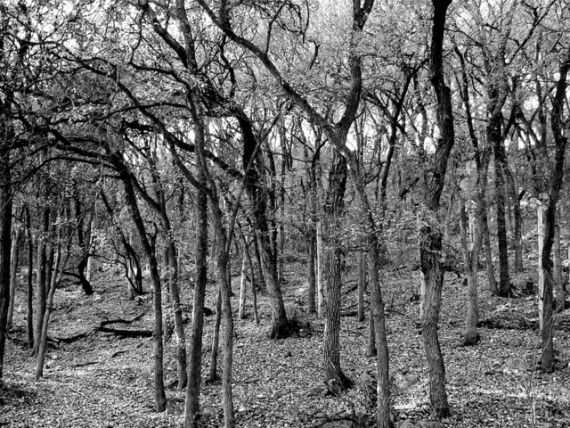 My photos this week, just some random black and white pics I found stored away in my digital closet. As usual, good stuff from my poetry library. Also, poems from my first eBook,

Pushing Clouds Against the Wind

and my Sonyador stories (with this post, only seven more to go to complete my story-a-day-for-thirty-days self-inflicted-challenge).

In other words, an oeeydokee post for an okeeydokee week.

Here's the crew.




Me




Little Rabbit with Great Long Ears

(Sonyador series)



Neils


Come experience
See you later
Not for rent
All in the philosophy



Me




fast times in birdland





Rengetsu


When People Tease Me About My Constant Change of Residence
Heart
Incense Burner
Spring Rain
March Third
Upon Hearing the Bells at Yoshimizu
A Trip During Cherry Blossom Season



Me




Boca Chica Beach

(Sonyador series)



Francisco X. Alarcon


Chicome-Coatl/Seven Snake
Martin de Luna
Day and Night
Yolloxochitl/Heart Flower
Ololiuhqui



Me




post-it notes





Naomi Guttman


Amphibian
Autoportrait



Me




Barbershop Haircut

(Sonyador series)



Richard Eberhart




A Ship Burning and a Comet All in One Day





Me




jeez





Eugenio de Andrade


It's a place in the south, a place where...
You lean your face on sorrow, don't even...
Just the horse, just those wide...
No longer can I see the wheat...
The reasons of the world...



Me




Drinking at the Blue Glass Moon

(Sonyador series)



Anne Sexton




The Wall





Me


Three barku



Renny Golden




Guatemala,Nunca Mas





Me


blue
yellow
lull
sunset
red grill
red
winter postcard



Me




happy eyes





Paul Auster


Song of Degrees
Fire Speech
Late Summer



Me




Adventures in the Ink Trade

(Sonyador series)

From

The Wisdom Anthology of North American Buddhist Poetry




Andrew Schelling


A haibun


Mike O'Connor




Sakura




Michael McClure


From

THE HUMMINGBIRD SANGHA (FOUR POEMS, 34, 465, 98, 99)





Me




this old bed





Jane Kenyon


Frost Flowers
The Sandy Hole



Me




In for the Long-Haul

(Sonyador series)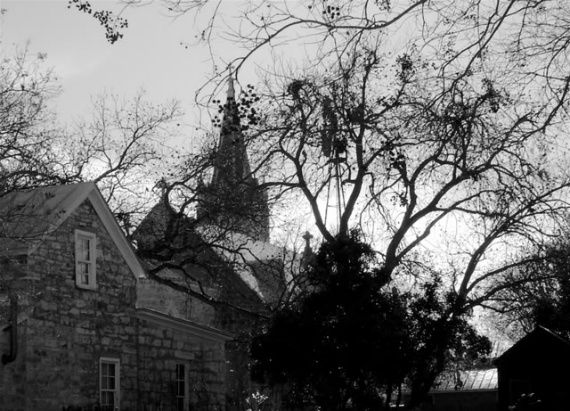 I start this week with another Sonyador story.





Little Rabbit with Great Long Ears



Sonyador had a little rabbit he carved with Uncle Otto, a little rabbit with great long ears, just like the one Uncle Otto carved.

Not as good, of course. No one could whittle and carve like Uncle Otto, not Sonyador, for sure, and no one else either.

Sonyado had wanted to give the little rabbit to Uncle Otto at his funeral, but his mother said no.

"Keep it for yourself, Sonyador," she said, "keep it to remember him. Keep it, and every time you look at it you'll think of him and remember the good times you had together."

"In fact," she said, "why don't you make one for me too." (Uncle Otto was her older brother, her only brother.) "I'd like to have something to remember all the good times with him, just like you."

So Sonyador made another little rabbit with great long ears for him mom. It was better than his, in fact, and for a while he thought about keeping the new one for himself and giving the old one to her.

But in the end he decided his mom had known Uncle Otto a whole lot longer than he did and deserved the best one.

And so for a year he had kept his first little rabbit, if it wasn't in his pocket it was on the little table by his bed where he could pick it up and look at it at night before he went to sleep.

It was all polished now from handling, smooth and shiny, the wood dark stained from sweat and oil from his hands. Looking at it reminded him of the little airplane his dad gave him when he was really small.

This was when his dad worked late every night, usually until midnight when the boy was fast asleep. He remembered one night when he woke up just as his dad got home from work. He had brought Sonyador a small, carved wooden airplane. He had meant to give it to the boy the next morning, but since he was up his dad gave it to him right away. And the plane too, became smooth and polished from handling.

Thinking of the airplane, in the attic now with his old toys and Little Golden Books, and the little carved rabbit, both so beautiful from handling, looking as alive with beauty now as they did when they were part of a tree, Sonyador thinks, maybe the tree never dies. Maybe as long as it's wood is cherished and cared for the tree is, in a way, still alive.

A big thought for a little boy, but a comfort to him, thinking that if the tree lived as long as he held and cherished the things that came from the tree, the tree itself might, in a tree way, live, and if the tree lived through the cherishing of things made from it, so might Uncle Otto live in the tree and the beautiful things he made from its wooden heart.

A big thought to a little boy, and maybe a foolish thought to the grownups around him, but it was his and it coomforted him in a way the grown-ups never could, never would.

Life continuing through the passing from hand to hand of love.









I have this little book of poems given to me by one of my fellow coffeeholics. The book,

Blood Red

, was published in 1994 by Three Feather Books.

The poet goes by the single name

Neils

. The person who gave me the book knows nothing about the poet and I could find nothing on the web. I suspect he (I assume he from the poems) was a student at one of the colleges or universities here in San Antonio.

It seems pretty certain to me that this was a first book of what were probably fist-time poems, making me wonder what has happened to the poet in the sixteen years since its publication. Was this book a one-time think, or did he continue to write?





Come experience



Come experience
The excitement
And contrast
Of various styles

The romance
And Seriousness
Of seek help
Not Seik Heil

Living awaits you
Under the stars
We're as near
As you believe we are

Laugh cry and read
Find the missing link
Go completely blank
Or actually even sleep

Make room for your life
Get out of the house
It's worth the extra effort
To not let the flame be doused

We're for the young
We're for the old
We're for the shy
We're for the bold

We're for the thrift stores
We're for the brand new
We stand for freedom
And the love inside of you




See you later



See you later
Emasculator
After a while
Necrophile

No nasty words
And then go home
And watch it
On HBO

Middle of the road
Riders
Who in private
Claim to know

The value of free speech
And think it's
Like
Riding a bike

But when they
Get in public
Only do
What certain people like

And lean on
The ones
Already carrying
The heaviest load

Momentum Monopolizers
That when
The going got rough
Climbed inside and...rode




Not for rent



And I'd gun down young poets
Who say aren't you the one
Who said you wouldn't perform
On a compromised stage

And I'd learn to speak slowly
Distinctly with perfect diction
giving off an air of dignity
Contained in wisdom and age

My consideration would flow
I'd pick and choose every word
Read only those works selected
Specifically for the event

Money changers don't want
To take over the temple
It's just something
They want to rent

It's been told for centuries
And I'd thought by now you'd know it
You can buy the poems
but you can't buy the poet




All the philosophy



All the philosophy
You can step in
All the bull
You can ride

All the swallows
You can capistrano
Not to mention
Your...pride

All the holy ways
Being weaseled in
All the tales
You could possibly spin

All the country clubs
Morning papers being read
All the warning signs
And institutional beds

All the answers...
Right in front of our face
The things we push aside
Trying to keep up the pace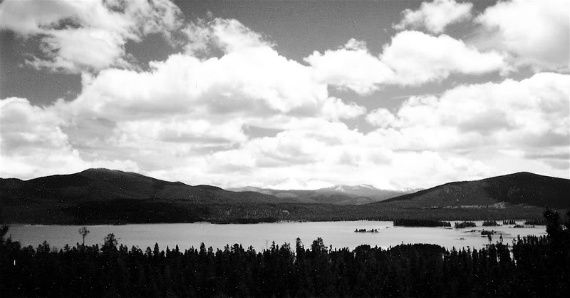 This is the first poem in my first eBook,

Pushing Clouds Against the Wind

, selected poems from 2006 to 2007, published early last year by BookBaby.





fast times in birdland



i hit a bird this morning

ran right over him
when he flew too low
and too slow

dumbass bird

i drove on

stuck in my Cadillac's
checkerboard grill
beak forward
feathers
around his black bb eyes
ruffling in the wind,
he dies

thinking,
goddamn, look at me go

I'm the fastest bird
in this whole freaking town









At the age of thirty-three, Otagaki Nobu, who was born in 1791 and died in 1875, renounced the world after the death of two husbands and three infant children and was ordained a Buddhist nun, taking the name

Rengetsu

, meaning "Lotus Moon." In 1832 she began to make pottery, which she inscribed with her own

waka

(31-syllable classic poetry) that she sold to support herself.

I have some of her

waka

, this week, from the collection of her work,

Lotus Moon - The Poetry of Rengetsu

, published in 2005 by White Pines Press, which has put out a very fine illustrated series of Chinese and Japanese masters.

The poems were translated by

John Stevens

.





When People Tease Me About My Constant Change of Residence



A floating cloud
Drifting about
Playfully
Here and there
Not wanting to fade away.





Heart



Coming and going
Without beginning or end,
Like ever changing
White clouds:
The heart of things.




Incense Burner



A single line of
Fragrant smoke
From the incense stick
Trails off without a trace:
One's heart, as well?




Spring Rain



Random thoughts
And loneliness trouble me
But I am soothed by the
Anticipation of cherry blossoms
And spring rain falling on my hut.




March Third



As an offering today
To this lord and lady:
Freshly opened peach blossoms.
The joy of countless springs
Is once again ours.




Upon Hearing the Bells at Yoshimizu



The echo of the bell
At Yoshimizu -
I am here, too,
In a black robe
Set against the white mist.




A Trip During Cherry Blossom Season



No place at the inn
But I find consolation
Sleeping beneath the
Hazy moon and the
Cherry blossoms.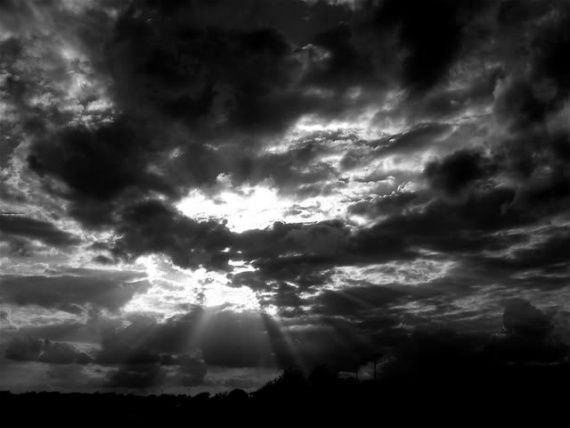 Here's another Sonyador story - number 19, 11 more to go.





On Boca Chica Beach



The shark lay on the sand on Boca Chica beach, several yards from the low-rolling Gulf surf. It was about six and a half feet long, lying still in the sand, but still alive, gills still pulsing. Sonyador, at about four and a half feet tall, could have ridden it like a horse, which he was not in any manner likely to try to do.

Sonyador's cousin, Philimon, caught the fish while surf fishing. It was unusual for a shark this size to be feeding this close to the beach which probably meant it was a very hungry fish, making Phil, to Sonyador's way of thinking, pretty lucky to have caught the fish instead of the fish catching him.

Boca Chica, at the mouth of the Rio Grande River, was a primitive and usually deserted beach in those days, especially after a bridge was built across the Laguna Madre from Port Isabel to Padre Island. Washington Beach across the river in Mexico, was a busier place, with campsites, and a lot of Americans used to go there before the bridge to Padre Island, but Dad preferred the more primitive Boca Chica.

Sonyador had heard his dad talk about Boca Chica as the place where soldiers from the North had crossed into Mexico chasing Confederates and the place, a couple miles up the river, nearer Brownsville, where the last battle of the Civil War was fought weeks after General Robert E. Lee had already surrendered at Appomattox, Virginia.

Phil and the Sunyador's dad came to Boca Chica a couple of times a year for a weekend of fishing, staying on the beach at night in a little canvas lean-to, growing their beards, drinking whiskey, fishing as the sun came up in the morning, then cooking what they caught for breakfast over an open fire. Uncle Otto often went with them, but since he died, they had been going alone. Phil was Uncle Otto's son and had been coming to the beach with his dad and Sonyador's dad since he was a teenager.

This was Sonyador's first time to go along (Dad and Phil finally decided he was old enough, as long as he promised to stay out of the way). He did his best, doing a little fishing himself, playing in the sand dunes, building sand castles with yards of fortifications all around them, watching, as wall after wall was washed away by the rising tide. He liked to chase the little crabs that popped out of holes in the wet sand, then ran on their little scuttling legs down the beach and to dig themselves another little hole to hide in faster, almost, than you could watch them. He wished his little dog Bitsy was here with him to help chase down the crabs.

But what he liked best, was sitting around the campfire at night, eating pork and beans and fried fish, watching Dad and Phil and other fishermen from nearby camps drink their whiskey and talk about all sorts of things, about the fish they caught that day, about what their wives were doing at home, about the work they did when they couldn't stay at the beach (a couple of the men lived on the beach full time), and sometimes about things that maybe Sonyado shouldn't hear at his age. His dad would stop them; warn them, "Watch the boy," he'd say, "let's keep it clean."

It was a weekend that Sonyador would never forget, even though it was only that once. Since Uncle Otto had died, Cousin Phil had begun to thinking he didn't need to stay around anymore, thinking a man with ambition should go somewhere where some money could be made, not hang around in this poor part of the country, working full time for next to nothing.

So he headed off to Michigan to work in a Studerbaker plant and Dad didn't go fishing so much anymore and when he did, it was usually with some of the rough men he worked with who he didn't think Sonyador should be around until he was a lot older.

For about ten years after, Sonyador used a big shell he'd found on the beach as a doorstop for the bedroom. It was a conch shell, his mother told him, and he kidded his little brother, Concho, about being named for a big seashell.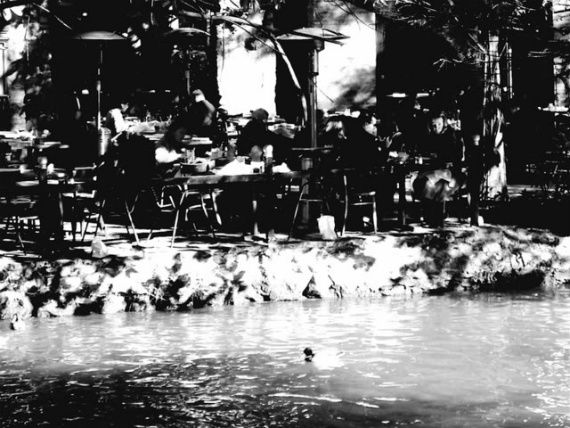 Next I have some short pieces from

Snake Poems, an Aztec Invocation

by

Francisco X. Alarcon

. The book was published in 1992 by Chronicle Books.

I've told the story about the priest Hernando Ruiz de Alarcon, a Catholic parish priest from Atenango, a small town in the the present state of Guerrero, Mexico who was given the charge of identifying Aztec chants, stories, and rituals so that church authorities could know when the conquered and "converted" Aztecs were secretly incorporating their own beliefs into approved Catholic ritual. Ironically, the project completed by Father Alarcon and published in 1649, became the most complete recording we have today of Aztec religious practices.

The poet,Francisco Alarcon, went to this earliseven Snakeer texts and used it to inspire his own poetry, considering as he did, that he might be completing the work of an early ancestor.





Chicome-Coatl/Seven Snake



cornstalks
are upright
snakes

corn ears
rattle
in the wind




Martin de Luna



Martin de Luna
110 years old
was arrested
and imprisoned

for having used
incantations
before laying down
on his petate:

"tla cuel
nocelopetlatzine
in nauhcampa
ticamachalohtoc...

"take me
jaguar mat into
the four mouths
of your corners..."

(take me now
from this cell
and lose me
in the darkness




Day and Night



I bleed
in silence
all alone

Martin
Mariana
Domingo

in fields
in streets
in cells

my fists
hit
walls

whips
undress
my ribs

from
my mouth
come out

broken teeth
blood
butterflies




Yolloxochitl/Heart Flower



it was you
sister
your voice
a seagull
holding u[
the breeze

it was you
sister
your breath
forming
tiny tears
on windows

it was you
your ways
to climb down
crosses
turn things
around

it was you
your hands
that healed
mended
the sick
the needy

it was you
sister
your blood
your wounds




Ololiuhqui





to Barbara Garcia



seeds
of wisdom
divine eyes
of serpents

teach us
to read
again
the sky

buttons of
the infinite
skirt
of stars

turn us
into
hummingbirds
kissing flowers

lead us
back
to the lap
of our Mother









I have a series of short poems scattered through

Pushing Clouds Against the Wind

, all with the same generic title.

I'll put a couple of them together here.





post-it notes



___

i love
you
in little
yellow
flashes of
sticky note
passion

___

small dogs
nip
at heels
with tiny
yips
&
yaps
and sharp little teeth
white

___

crowd murmurs
in a large room
hundreds
of stories
shattered
into random
word pieces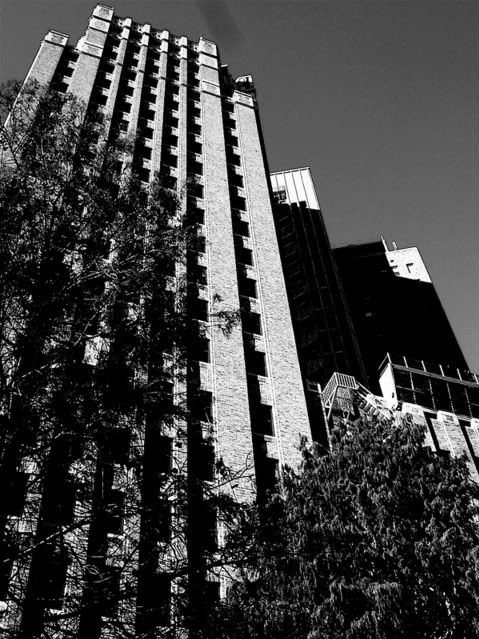 Next, I have two poems by

NaomiGuttman

, from her book,

Reasons for Winter

, published by Brick Books in 1991.

Guttman, born in Montreal in 1860, graduated from Concordia University and received her M.F.A. from the Program for Writers at Warren Wilson College in North Carolina and a Ph.D. in English and American literature from the University of Southern California. Her first book,

Reasons for Winter

, won the A.M. Klein Award for Poetry in Quebec, and her second,

Wet Apples, White Blood

, won the Adirondack Literary Award for Poetry. She has received grants from the Canada Council for the Arts and the Constance Saltonstall Foundation for the Arts and an Artist's Fellowship from the New York Foundation for the Arts

She has served on the faculty of Hamilton (a college in New York founded in 1812 and named after Alexander Hamilton) since 1996.





Amphibian



When did I discover my talent for floating?
People say it's the sign I was born under:
the crab. Always a spidery child
growing too fast, water was the only place
I always felt the same.

Breast-stroke,side-stroke. "Pick an apple
and put it in the basket," said my aunt.
She taught me in Lac des Castors before
they discovered the pollution.
Games my cousins and I played: mermaids
pirates,orphaned twins on desert islands.

And now I swim with the neighbor women
in a public bath where we share
a ritual: small poolings on the tiles, slap, slap
against my long stride.




Autoportrait



Mondrian, only from your portrait
can you look at me as you would
a woman you love.We speak at right angles -
not facing each other, or even the audience
we know is listening. Under layers of paint

your olive skin impermeable as leaves.
So open, the perfectly lit gallery
of your eyes, those great black eyes acquainted
with abstraction. When you look at me this hard
you undo me to my bones, my thin white bones

rearranged on a black canvas. I share
your great love of trees,so come down to me,
embrace me as you would an errant friend.
Let's tell each other the gross details
of our lives,the wakes and weddings,

children and debts, not forgetting
vast insignificances - a lost ring,
the paintings we adore, the smell
of our mother's closet. In the crowd's clamor
we sit,not venturing inside

to see the great masters, the satisfying
din of language, women confident
as diamonds, their scent burying us.

We sit, not speaking or holding hands though
our knees might sometimes graze as if by chance.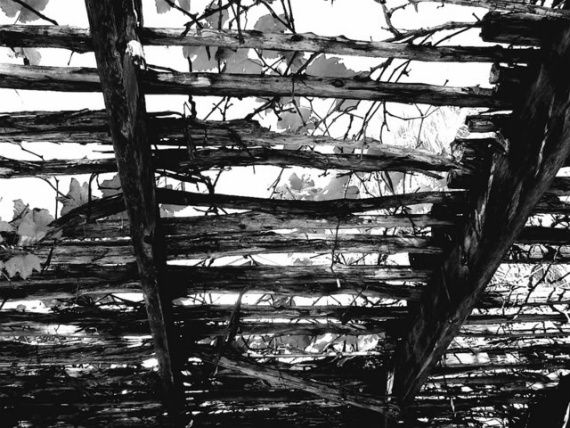 Here's Sonyador story number 20.





Barbershop Haircuts



Haircut day, buzz-cut by a friend of Sonyador's mom.

Every year when it warms up enough to expose naked ears to nature.

This friend, mother of eight boys, considered the expense of eight paid haircuts an unnecessary drain on limited family resources, so she bought hair clippers and became her family's barber, skinning the heads of all eight every month from Easter to Halloween.

Generous to a fault with her limited gifts, Sonyador and his little brother Conch became a part of the monthly mix. Not a problem for Sonyador when he was just a kid, but now that he's twelve he thinks he's ready for a real store-bought Saturday afternoon haircut down at the real barber shop where Dad goes, with a ballgame and on the radio and the magazines and the apron they put over you (not a bathroom towel) and the barber who talks all the time and snips his scissors and keeps his combs in a bottle of what looks like water. (But Sonyador thinks it's probably something else, probably some kind of secret barber poison that kills cooties and such.)

And the brush at the end and the powder and a little dab of Brylcreem rubbed into your hair and the barber's careful combing, one hand on the comb, little finger held high, and the other hand smoothing behind the comb, that little finger held high too, both little fingers held high like there was something in the barber code about fingers touching hair or something like that.

That's what the boy wants, the whole barber experience, and he thinks at twelve years old he ought to get it. No more head skinning, especially that he's old now and can see how his ears stick out and how funny it looks and how probably everyone he knows at school is probably laughing at him because of his skinned head and poked-out ears like some kind of floppy-eared dog.

Sonyador is very conscious of how he looks now, and it's not as if his flour-sack shirts aren't bad enough - add the poke-out ears to that and you have this really dumb looking kid that everyone laughs at, he's sure of it, they're laughing even if they don't show it.

He'd be laughing if he was someone else and he saw himself as that someone else with stupid homemade shirts and stupid homemade haircut. He was sure of it.

But his mom was really mad when he told her he didn't want another stupid haircut by her stupid friend and said that he was making fun of her best friend and would probably hurt her feelings if he didn't let her cut his hair and besides, a barbershop haircut cost fifty cents, which would buy two loaves of bread and did he want the family to have no bread on the table and how would he feel if his little brother had to go to school without a sandwich because she paid for a haircut for Sonyador instead of buying bread and she didn't understand how he could be so ungrateful.

"I just don't understand how you could be so ungrateful, "she said.

And so Sonyador got his skinned-head, ears poking out haircut, just like he did every year.

Next year, he was thinking while his mom's friend was cutting, "Next year I'm gonna get a barbershop haircut, I don't care what," he's thinking.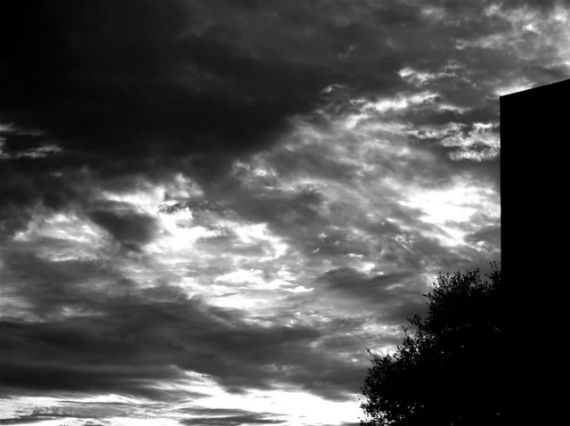 Here is a poem by

Richard Eberhart

, from his collection

Selected Poems, 1930-1965

, a New Directions paperback published in 1965.

Eberhart was born in 1904 and died in 2005. He was a widely honored and published American poet with more than a dozen books of poetry and approximately twenty works in total. He received the 1966 Pulitzer Prize for Poetry for this book,

Selected Poems: 1930-1965

and a National Book Award in 1977 for

Collected Poems: 1930-1976

.





A Ship Burning and a Comet All in One Day



When the tide was out
And the sea was quiet,
We hauled the boat to the edge,
On a fair day in August,
As who, all believing,
Would give decent burial
To the life of a used boat,
Not leave the corpse on the ground.

And some, setting fires
On the old and broken deck,
Poured on the kerosene
With a stately quietude,
Measuring out our departure,
And others brought libations
In red glasses to the sea's edge,
and all held one in hand.

Then the captain arose
And poured spirit over the prow
And the sparks flew upward
And consigned her with fierce
Cry and fervent prayer
To immortal transubstantiation.
And the pure nature of air
Received her grace and charm.

And evening came on the sea
As the whole company
Sat upon the harsh rocks
Watching the tide come in
And take the last debris,
And when it became dark
A great comet appeared in the sky
With a star in its nether tail.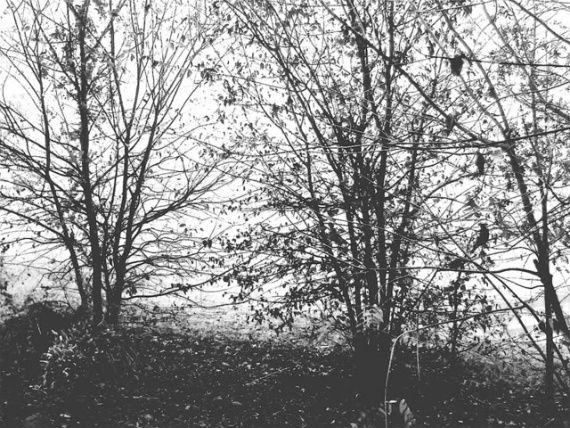 Here's another poem from the first eBook,

Pushing Clouds Against the Wind

.





jeez



ok
i'm getting
really really
bored with myself
again

thought about
getting rid of the beard
and shaving my head
but then i'd be
just another
bald beardless bored guy

not much of an improvement

thought about joining the Marines
but think they might not want me now
and back when i was of Marine age
i did everything i could to avoid
all Marinish ways
except for drinking
and carousing
and i'm too old to do that now
too
thought about
driving down to the coast
to take sailing lessons
but i get seasick
if i fill the bathtub too full
so my guess is
that won't work either

could have a deep romantic affair
with a beautiful
dark-haired
woman
but already did that
and after 32 years, thought
it is
the joy
and comfort of my life,
it is not the
wild
shoot the moon adventure
that by the blandness
of my nature
i would most certainly
run
from
anyway

maybe
the beautiful
dark-haired
woman
and i
could have a romantic interlude
on a mountaintop
somewhere

but,wait,
i climbed a mountain
once
and it wasn't boring
but it scared the crap out of me
and scared crapless
is even worse
than
bored

i could write
a truly great poem
i suppose
but it has come to me
as i edit my poems for my next book
that they are entirely about me,
like transcripts from inside my head,
which, sad to say,
is much like
being inside the head
of the guy ahead of you in the grocery line,
preoccupied with what he's forgetting,
thinking,
jeez, i should'a made a list

jeez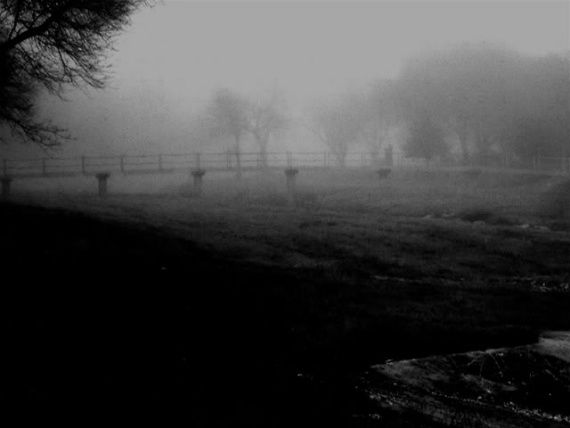 Now, I have several short poems by Portuguese poet

Eugenio de Andrade

, from

Forbidden Words, Selected Poems

. The collection, including nearly sixty years of de Andrade's poetry, was first published by New Directions in 2003. It is a bilingual book, Portuguese and English on facing pages, with translation by

Alexis Levitin

.

Andrade was the pseudonym of José Fontinhas. He born in Póvoa de Atalaia, Fundao, in 1923, and is revered in his country as one of the leading names in contemporary Portuguese poetry. He died in Porto in 2005.





It's a place in the south, a place where...



It's a place in the south, a place where
whiteness
gone wild stares you in the eye.
Where you lived. Where sometimes in sleep

you are living still. The name heavy with water
drips from your mouth.
Along goat paths you dropped
to the beach, the sea pounding

those stones, these syllables.
Eves lost themselves, drowned
in the dazzle
of the last or the very first day.

Perfection.




You lean your face on sorrow, don't even...



You lean your face on sorrow, don't even
hear the nightingale. Or is it lark?
The air is hard for you to take, you, torn
between the faithfulness you owe

your mother's earth and that bleached
blueness where birds disappear.
Music, let's call it that,
was always your wound, but also

it was exaltation in the dunes.
Do not listen to the nightingale. Or to the lark.
It is within
that all music turns to bird.




Just the horse, just those wide...



Just the horse, just those wide
child's eyes, that
profusion of silk,that's all I miss.
Not the dark river

voice I always listened to,
nor the cool waist,
the first I laid my hand upon,
knowing love;

it's that gaze that comes, night after night,
along some bypath from afar,
and steals my sleep,
and will not spare my heart.

My heart, a prairie covered in dew.




No longer can I see the wheat...



No longer can I see the wheat,
the languid undulation of the hills,
I cannot say it went with you,
you only took that childlike

way of jumping the wall,
of lifting to your mouth
a fistful of black cherries,
of hiding a smile in your pocket,

a certain way of whistling to the doves
or asking for a glass of water,
and sleeping curled like a ball of yarn,
as only cats can sleep.

All this you were, and stained with mulberries.




The reasons of the world...



The reasons of the world
are not exactly your reasons.
To live with burning hands isn't easy,
to live is to illuminate

with a skimming light the thickness of the body,
the blindness of the wall.
That taste of blood
which brought the spring, if spring there was,

doe not lead to a crown of flame.
Black sheets of water,
the excrement of cormorants,
compose your suffering.

It is a smell of semen
that the tidal breezes always bring.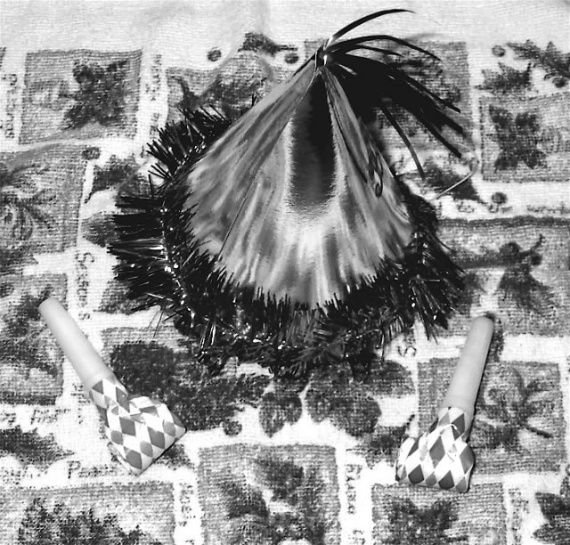 Sonyador, number 21.





Drinking at the Blue Glass Moon



Until he lost his job, Sonyador's dad stopped at the Blue Glass Moon ever day for a beer before going home for dinner - just one beer, never more - and sometimes Sonyador met him there. He would sit at the bar with his dad and the other men, drink a Coke or a Seven-Up or a Dr. Pepper, put salt in it just like the men so he could watch it foam up to the brim, just like the salt did in a glass of beer.

He listened to the men talk, usually about sports, baseball, football, whatever the season was, about their last fishing trip, stories about what they did back when - tall tales, according to my dad. ("Never believe anything you hear in a bar," he said. "Man or woman telling, it's probably a lie. A man is never as tough as he says he is in his stories, and a woman is never as young."

"That's the best advice, I've got, boy," he said. "Remember it."

And Sonyador promised he would.

Most of the men were like Dad, just having a beer and conversation after work, before going home for dinner. But there was always a couple of men, and sometimes a woman, who wouldn't have just dropped in for a beer before dinner. The women were always alone, always all made up, long, red fingernails, red or blond hair tightly permed, trying to turn back the clock more years than they'd ever admit - hard women, trying to find again the softness of youth, a battle long ago lost.

These men and the woman (not always the same woman but always alone) hadn't just dropped in, they had been at the bar since it opened at 11, coming in right after breakfast for a" wake-me-up," followed by endless rounds of "keep-me-up," until five or five thirty in the afternoon they were just a couple of drinks away from falling off their barstool, or sleeping with their head on the bar, or picking a fight, or sometimes crying in their beer, sloppy drunks, sloppy, drooly crying.

Or the few who would drink all day and half the night and never show it, coming in in the morning in pressed jeans and freshly ironed shirt, hair oiled and perfectly combed, with the scent of after shave, Old Spice or Aqua Velva most often, and look and smell exactly the same when they left the bar at 2 a.m.

"These are ones already dead," Sonyador's dad said. "The ones that fight or cry or puke, you know they're still alive and maybe someday will find a way out of the swill they've fallen into. But the others, the ones that never show nothing, the ones with alcohol in their veins, they're the dead ones. "

"They're the walking dead," he said, "who've found their place in hell while they're still breathing."

"I want you to look at them, boy," he said, "and remember them every time, after you're grown up, you take a drink of alcohol. This is what the drink will do, if you let it."

And Sonyado looked and said he would never forget.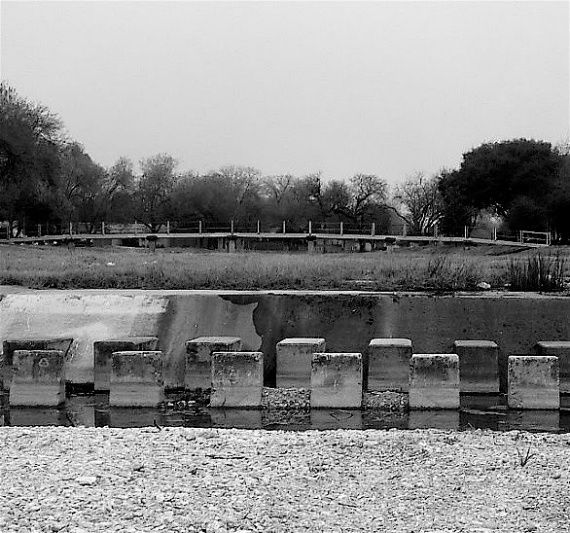 Next, I have a poem by

Anne Sexton

, from her book,

The Awful Rowing Toward God

, published in 1975 by Houghton Mifflin.





The Wall



Nature is full of teeth
that come in one by one, then
decay,
fall out.
In nature nothing is stable,
all is change, bears, dogs,peas, the willow,
all disappear. Only to be reborn.
Rocks crumble, make new forms,
oceans move the continents,
mountains rise up and down like ghosts
yet all is natural, all is change.

As I write this sentence
about one hundred and four generations
since Christ, nothing has changed
except knowledge, the test tube.
Man still falls into the dirt
and is covered.
As I write this sentence one thousand are going
and one thousand are coming.
It is like the well that never dries up.
It is like the sea which is the kitchen of God.

We are all earthworms,
digging into our wrinkles.
We live beneath the ground
and if Christ should come in the form of a plow
and dig a furrow and push us into the day
we earthworms would be blinded by the sudden light
and writhe in our distress.
As I write this sentence I too writhe.

For all you who are going,
and there are many who are climbing their pain,
many who will be painted out in black ink
suddenly and before it is time,
for those many I say,
awkwardly, clumsily,
take off your life like trousers,
your shoes, your underwear,
then take off your flesh,
unpick the lock of your bones.
In other words
take off the wall
that separates you from God.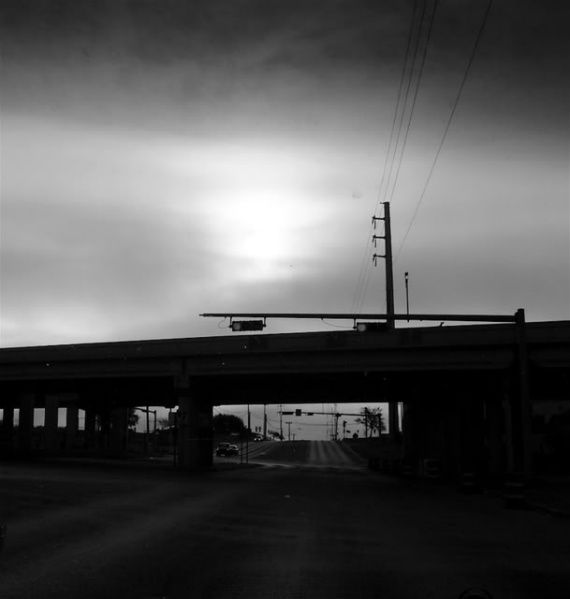 Some years ago I invented a poetic form that, for a while, took on an independent life of its own.

I called the form a "barku" - so named because I invented it while sitting at a bar trying to write a poem, necessarily short, on a bar napkin.

Being somewhat simple myself, it is a simple form with simple rules, 10 words on 6 lines, hopefully in the spirit of a haiku.

As with the post-it note poems,I scattered little barkus throughout

Pushing Clouds Against the Wind

. Here are several on them, pulled together in one place.





___

conversations
in twos
and threes
i listen
while
i write

___

whale song
ripples
the deep
navy sonar
roils
the tide

___

lonely whistle
in the dark
lost
little bird
call
home











I have a poem by

Renny Golden

from her book,

The Hour of the Furnaces

, published in 2000 by Mid-List Press. The book is a collection of poems about individuals, from peasants to priests, murdered by the Salvadorian and Guatemalan military (supported by the United States) during their campaign to eliminate the Mayan people.

Golden describes herself with these words:



am a writer, professor emerita, poet, and social justice activist. My books reflect concerns for those made voiceless or marginalized. I grew up in Chicago on the Southeast side influenced by an Irish grandfather who co-founded Local 399 (originally the 'Micks' who shoveled coal into furnaces) and an Irish grandmother who was a seanchai (story-teller). The poem below reflects three of my most formative influences: Irish grandparents, paternal and maternal, all from County Kerry; being a Dominican Sister for 8 years; co-founding the Chicago Religious Task Force on Central America and going to El Salvador during the war years.



This is not precisely the poem she refers to above, but it is emblematic of her work. It concerns the murder of Bishop Juan Geradi Condera, who, in the 1980s closed his diocese because of the number of priests and congregates being murdered. His despair at having to do this led him to initiate the Recovery of Historic Memory project, which was completed in 1998. Over a two year period, almost seven thousand people, mostly Mayan, reported what had occurred in their villages during the worst times of the war.

Two days after the report was made public, Gerardi was killed, his head smashed by concrete slabs. So vicious was his murder that he could only be identified by his Bishop's ring.





Guatemala,Nunca Mas





I am the most gigantic of the dead who will never close his eyes until I see you saved

- Julia de Burgos

the Bishop speaks into a blind wind
that stabs its knife bone deep.
Here, in the antiplano he hears Mayan children,
ghosts singing in the rocks.
"What is a shepherd?" he asks the dead.
He knows one thing:seminary dictums
are parrots repeating a parrot's gospel.
The Bishop pulls back, the way a flower
rises up in the hands of the wind.
"What is a shepherd here
in el Quiche?" he asks no one, recounting
the month's murders.

He closes down the diocese of El Quiche
as if it were a condemned building, because the church
he believed would protect them is marked, quemada.
What can he ask the nuncio
who sips wine with bishops?
"Brother, will you come here
where the dust is caked
with dark clots the color of sherry?"

Alone, he seeks the people,
wants cornfields without
a subterrain of skeletons,
wants a church with the imagination
of ordinary peasants.

Years after the dead covered the highlands
with a tattoo of Mayan bones,
years after Bishop Juan Gerardi can do
little more than cry, repeating
Let me stay with you,my suffering friend,"
the Guatemalan earth answers back,
opening like a body to tell of the Maya in the 1980s:
the moist sack of earth with its trove of bones.

"Dig here," the Bishop says, "dig here."
The terrible witness of ribs, bashed skulls,
tiny femurs, and the frail wings of shoulder blades
speak of the Kabiles.

In the nineties,like a rain seen across a field,
survivors come down from the mountains to testify
because a Bishop who though he was useless asked them,
a Bishop who gives back to them their words,
a terrible witness of fire in a book that opened
the last door of the blackened house.
It is a book written by peasants whose
words tear open windows in the sealed walls.
"This path," the Bishop says, "is full of risks."

His last.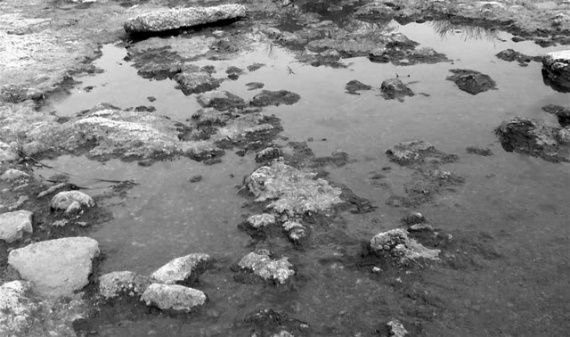 I have a small series of "color" poems scattered through

Pushing Clouds Against

, my first eBook. Here they are, in one place.

I admit to a serious case of William Carlos Williams envy here.





blue



blue eyes
under clear
skies
ice
on cut
crystal




yellow



lemons
overflow
a pewter
bowl
roll across the floor
crying
caution...caution




lull



black man
with
your silver flute
sing us
soft
a song
to sleep




sunset



sun lies low
behind scrub branches

orange jigsaw

puzzle
at end of day




red grill



red grill
on a field
of brown leaves

autumn come
and almost gone with
summer

red
grill
begins
the long wait
for spring




red



blood
on white paper
bright red
like an apple
on a bed of
snow




winter postcard



white horse
on a white field
enclosed by a white fence

i am blinded
by the
light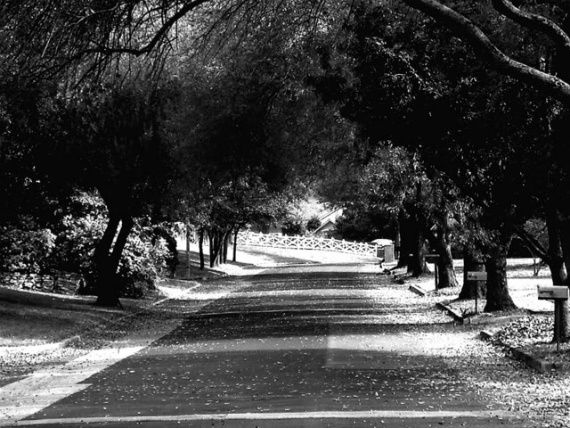 Here's another poem from my book

Pushing Clouds Against the Wind

.





happy eyes



happy eyes
and a hint of a smile
light the day
clear away the rubble
from
a long slow night

sky is blue again
and clouds are
pillow white

cool
breeze
clears the air

if
there were birds
in the trees
they would
sing
this morning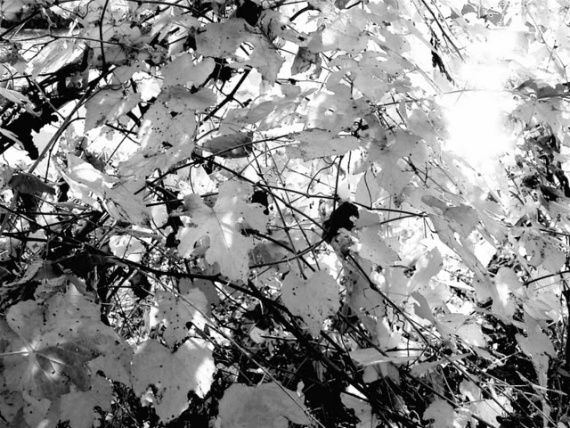 Next,I have several poems by

Paul Auster

from his

Collected Poems

, published by the Overlook Press in 2007.

Auster was born in Newark, New Jersey, to Jewish middle class parents of Polish descent. He grew up in South Orange, New Jersey[5] and graduated from Columbia High School in adjoining Maplewood. After graduating from Columbia University in 1970, he moved to Paris where he earned a living translating French literature. Since returning to the U.S. in 1974, he has published poems, essays, novels of his own as well as translations of French writers.

He has won many literary awards in both the United States and France.





Song of Degrees



In the vacant lots
of solstice. In the light
you wagered for the rubble
of awe. Sand heaps:
retched into prayer - the distance
bought
in your name.

You. And then
you again. A footstep
gives ground: what is more
is not more: nothing
has ever been
enough. Tents,
pitched and struck:a ladder
propped
on a pillow of stone: the sheer
aureola rungs
of fire. You,
and then we. The earth
does not ask
for anyone.

So
be it. So much
the better - so many
words,
raked and murmured along
by your bedouin knees, will not
conjure you home. Even
if you crawled from the skin
of your brother,
you would not go beyond
what you breathe:no
angel can cure you
of your name.

Minima. Memory
and mirage. In each place
you stop for air,
we will build a city around you. Though the star-
mortared wall
that rises in our night, your soul
will not pass
again.




Fire Speech



You veer out. You crumble in.
You stand.

Cradled
by the hour-gong
that beat through the holly
twelve times
more silent than you,something,let
loose by someone,
rescues your name from coal.

You stand
there again, breathing
in the phantom sun
between ice and reverie.

I have come so far for you,
the voice
that echoes back to me
is no longer my own.




Late Summer



Borealis flood, and all of night, unleashed
at the eye's diluvian hour. Our bone-
broken will, countering the flow
of stones within our blood: vertigo
from the helium heights
of language

tomorrow: a mountain road
lined with gorse. Sunlight
in the fissures of rock. Lessness.
As if we could hold a single breath
to the limit breath.

There is no promised land.









Ah, the challenges of ink - another Sonyador story.





Adventures in the Ink Trade



Learning to write cursive was hard enough, but Sonyador's fourth grade teacher, Miss Hardapardy, wanted them to do it in ink.

Ink!

Meaning a little Shaeffer ink bottle in their desk, and a fountain pen, with a little lever you pull to suck up ink after you stick the tip of the pen in the ink bottle.

Miss Hardapardy was a young teacher, barely out of college, full of new ideas of how to teach kids she learned in teacher school, talking about some new kind of math when most of her kids were still trying to learn arithmetic, most of them still struggling with 8 X 8 and 4 apples divided by 2 apples and if a train goes 5 miles in 10 minutes how far will it go in 20 minutes. Stuff like that.

And she was always telling the principal that school was too easy, that school wasn't teaching the kids to work hard enough to learn all the things they needed to learn in the world. "We need to push them, "she would say. "Make them think."

This at a time when half the kids were still working on getting their left shoe on their left foot and their right shoe on their right foot, while the numeric potty break code was still a problem for some.

These were mostly country kids, mostly poor country kids who didn't wear shoes most of the time, who peed in the bushes and pooped in the outhouse - no code required.

They knew about ducks and chickens and horses and cows and billy goats and didn't have at home more than 5 of anything except brothers and sisters, which was their parent's business, so they didn't see the need for higher math such as 6 and above.

Most of them could milk a cow though, in fact some of them did milk a cow every morning. Milking a cow is a very complicated matter. Sonyador knew this, having watched a friend milk an old Bossy once. He was sure it was something Miss Hardapardy couldn't do if her pointy teacher poking stick depended on it. But the farm kids could.

The problem came when the farm kids applied their best cow milking techniques to filling their ink pen - the result almost always squirting blue Shaeffer ink all over themselves and anyone else nearby.

Sonyador was advanced in comparison to these kids in lots of areas; well past 8 X 8 in the times tables and the apple and train problems were a cinch to him. But his cursive was like pig doodle and he was as bad with the ink as the worst of the farm kids.

Finally, his mom got tired of washing blue ink out of his shirts and pants and socks and underwear and everything else every day, so she sent him to school with a bib and told the teacher to make him wear it whenever he was supposed to write something.

This really embarrassed Sonyador at first, but it turned out other mom's found out about and, pretty soon, every kid in Miss Hardapardy's class was wearing a bib almost from the start of the school day to the end.









I have several poets from

The Wisdom Anthology of North American Buddhist Poetry

. The book was published in 2005 by Wisdom Publications.



The first poet is

Andrew Schelling

.

Born in 1953, Schelling grew up near Boston, then traveled to India and the Nepalese Himalayas in 1973, then settled in Northern California. He received A B.A. from University of California at Santa Cruz, followed by Sanskrit studies at Berkeley. He has published his own work as well as translations from ancient India's poetry. He currently teaches poetry and Sanskrit at Naropa University.

His poem is a haibun, a form that includes a combines a prose passage followed by a very brief poem.

_______

Rock is naturalist scripture. The deeper you go the older the story.
Pikas & squirrels scamper over the top, then spiral descent
from gone tooth & twig. Petrified bone sediment myth.
Or psychic fossil? Horsetail & algae glow green again,
come to life in car engines. Fantastic shapes, old as forests.
And now the likelihood we have in the world
as many diverse minds..."as there are
organisms capable of perception."

Evolution's basic
&nbsp job - turning rock
to green growth.




Mike O'Connor

, translator of Chinese literature,is another poet from the anthology. Born and raised on the Olympic Peninsula in the state of Washington, he spent more than a decade farming in the Dunteness-Sequim River Valley and cedar-logging and tree-planting in the Olympic Mountains. From 1979 to 1995, he lived mostly in the Republic off China,Taiwan, studying Chinese language and culture while working as a journalist for Chinese news organizations.

An M.F.A. graduate of the Jack Kerouac School, Naropa University and a recipient of a literature fellowship from the National Endowment for the Arts. He currently lives in Washington.




Sakura



Lingering at the door of the bathhouse,
I watch the woman bundle off children
into light-rain, small-land Kyoto.

Skirt in hand, she glances
my way across the evening lane,
then up the walk after the party
of colored rain boots and umbrellas.

Wet-headed but warm, I'm waiting
for Hui to come out from the public bath,
but can't help thinking of America,
the disquietude strangers there inspire.

Cherry trees are just beginning to break
blossom, here, off Kitqoji-dori, north of town.

Now the woman is crossing the lane,
coming directly toward me. She wants
to give me her open umbrella,
insists that I take it

without knowing where I'm going
or who in the world I am.

I thank her and bow,
and point to my broadbrimmed hat.

Am I sure, she implores, am I sure?

There's hardly a raindrop
in the rain-sweetened air.

She smiles and bows,
returns to the sliding doors of her house.

Kyoto, the old capital,
bursts into blossom in my heart.


My last poem this week from the anthology is by

Michael McClure

.

Born in Kansas and raised in Seattle, McClure attended the University of Arizona at Tuscon, then settled in San Francisco where he became one of those poets who defined the beat scene and culture. A prolific playwright, he and his casts were subject to frequent police raids in 1960s California for "obscenity" due to scenes in his underrground classic,

The Beard

. In recent years he has toured, performing his poetry to the accompaniment of Ray Manzarek, former keyboard player for the rock band The Doors.




from

Touching the Edge: Dharma Devotions





(FROM THE HUMMINGBIRD SANGHA (FOUR POEMS, 34, 465, 98, 99)

34

TO GIVE IS THE WHITRE HAND
with the long fingers
and the eye in the palm
P
U
T
T
I
N
G
FORTH
what is one,
already arisen,
and long gone.

The squawking of jays
is
a gift in the trees.
BE IN COMFORT CHET BAKER
BE IN COMFORT JEAN-MICHEL BASQUIAT.

There are waves
and facets
and overlappings
and slidings
of
chunks
(and
non-chunks)
slipping
into
the ordinary
E
M
P
T
Y
consciousness.

NOT THERE

46

THE CALICO CAT LIES
on the high ledge
in the darkness
feeling
the huge space,
blinking
at light
in the crack
under the door.
-IT'S JUST
THE SAME
WITH ME;
I
imagine
a shudder of pleasure
and
the sense
of something
beyond self
filling emptiness
among cartons of old books,
a stored
vanity table,
and an antique sewing
machine
HOW
PERFECT
and
Momentary
and
ETERNAL

Remember
pollywogs in cold
spring ponds
and

their
big

dark eyes

98

SILENCE IS A ROAR
with white hands.
NOISE
is born out
of it
distracting me
with the purple arms
of mexican sage.

Sun
slips into this realm
with a psychedelic flash.
I
find a grain
of compassion
and it's polished surface
mirrors my face.
THIS
IS
ME
AS
I AM.

SEE
MY
EYES
AND
MY NOSE
and my mouth

ME
AS
I
AM

reflected from pearl
to pearl
in the crown

99

DARK PATHS ARE THE WAY
to the light
in
the
forest
where the mountain gleams
after rain
and thunder.
S
E
L
F
KNOWLEDGE
flashes like sun
in a downpour.
A
milligram
is
PURE
GOLD
wrapped in actions
and carried to the old boat.
The rustling of leaves
in the yard are songs
of clarity
praising the changing
of forms.

We are the touch of silk
and taste of peaches and steamed beats.

HOW SOLID AND EMPTY.

HOW

SOLID

AND

EMPTY

IS

THIS

DHARMA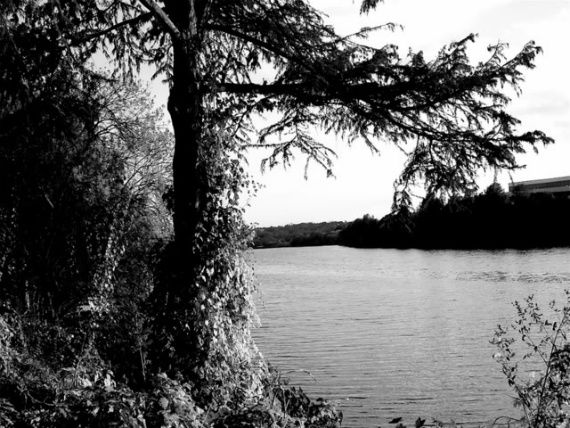 This poem is from my first eBook,

Pushing Clouds Against the Wind

, a collection of poems from 2006-2007.





this old bed



i sleep
on the bed
where my father
was born
nearly a hundred years ago,
second child of Celeste
and August,
amid rocky hills
and pecan and old and
flowing streams
in the little
Texas-German town
of Fredricksburg


i sleep
on the bed
that has slept my family
through two world wars
a cold war
and multiple wars of lesser
scope,
through twenty-tw0 Presidents
of the United States,
some wise,
some not,
some equal
to the needs of their time,
some not,
through musical genres
from ragtime
to hip-hop,
through prohibition
and bathtub gin,
through the gilded age
the jazz ae,
mormalcy,
fire bombing,
atom bombing,
getting bombed
in the suburbs
and getting sober
with AA,
through seven presidential
assassination attempts,
death
in Dallas,
death
on the launch pad,
death
in near earth orbit,
Kitty Hawk
to men on the moon,
the cries of the dead
from famine,
from genocide,
from indifference
of the ruling class,
through Bull Connor
and his police dogs,
through Kin
and his dreams


and his death
on a motel balcony,


to Barack Obama
and the triumph
of dreams,
through the triumph
of good
and the reemergence
of evil,
the cycle played out
over and over again
in the days of yellow
journalism, through
Murrow and Cronkite
and Brinkley and Huntley
on radio and TV
and on the web,
Wikipedia fact
and Wikipedia fancy,
truth swaying
on a tumbling pedestal,
lies flying in the wind,
opinionators,
blowhards,
conspiracists,
plain racists,
and everyday bloody
fools


through it all,
all the cycles of reaping
and sowing,
the bed has calmed the
nights
through three generations
of sleep and passion
and midnight dreams


waiting now
for the final sleep
of this generation
and the lying down
to rest of the next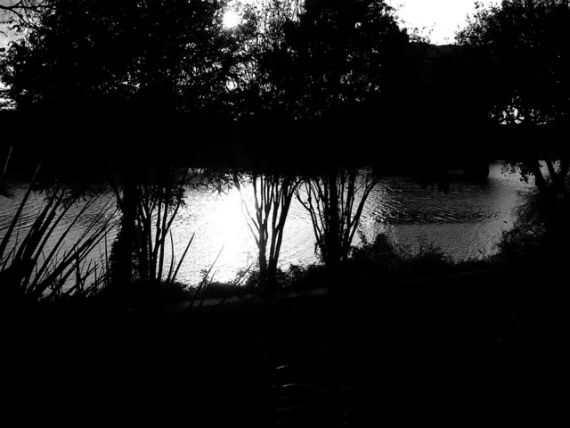 Last from my library this weekae these two poems by

Jane Kenyon

. The poems are from her book,

The Boat of Quiet Hours

, published by Graywolf Press in 1986.

Kenyon was born in 1947 in Ann Arbor, Michigan, and grew up in the midwest. She earned a B.A. from the University of Michigan in 1970 and an M.A. in 1972. During her lifetime Jane Kenyon published four books of poetry and a book of translation of the Russian poet, Anna Akhmatova. At the time of her death from leukemia, in 1995, she was New Hampshire's poet laureate.

A fifth collection of Kenyon's poetry,

Otherwise: New and Selected Poems

, was released in 1996 by Graywolf Press.





Frost Flowers



Sap withdraws from the upper reaches
of maples; the squirrel digs deeper
and deeper in the moss
to bury the acorns that fall
all around, distracting him.

I'm out here in the dusk,
tired from a day of teaching and a little drunk,
where the wild asters, last blossoms
of the season, straggle uphill.
Frost flowers, I've heard them called.
The white ones have yellow centers
at first: later they darken
to a rosy cooper. They're mostly done.
Then the blue ones come on. It's blue
all around me now, though the color
has gone with the sun.

My sarcasm wounded a student today.
Afterward I heard him running down the stairs.

There is no one at home but me -
and I'm not at home; I'm up here on the hill,
looking at the dark windows below.
Let them be dark. Some large bird
calls down-mountain - a cry
astonishingly loud, distressing...

I was cruel to him:it is a bitter thing.
The air is damp and cold,
and by now I am a little hungry...
The squirrel is high in the oak,
gone to his nest, and night has silenced
the last loud rupture of the calm.




The Sandy Hole



The infant's coffin no bigger than a flightbag...
The young father steps backward from the sandy hole,
eyes wide and dry, his hand over his mouth.
No one dares to come near him, even to touch his sleeve.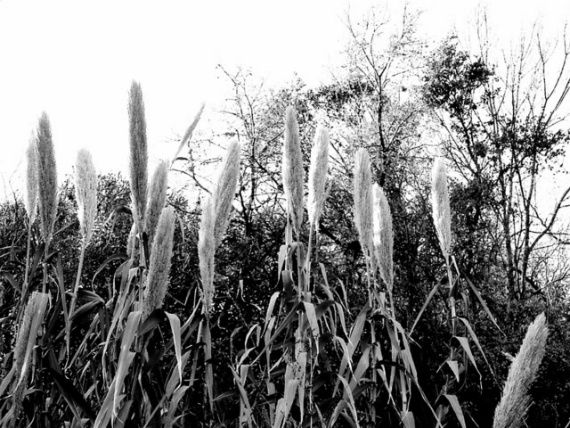 Bringing up the rear, my last story for this week.





In for the Long-Haul



Sonyador's dad lost his job after the war.

He'd had an eye put out when he was a kid and the army wouldn't take him when the war started, but they did give him a federal job. Then they took the job back when the war ended and soldiers who had worked there before the war came back to claim what they had left behind.

Dad didn't complain. It was fair, he thought, and didn't begrudge the people who took his job. "They earned it," he said. "It was theirs before they went out to fight, and not that the fight's over it's fair that they get it back."

But it was hard for him.

Hired as a truck mechanic apprentice, he had spent nearly five years doing a whole bunch of different things at the shop where he worked, but not much truck mechanicing, leaving him knowing a little about a lot and not a lot about any one thing.

That, plus all the guys coming home from the war meant he was out of work for nearly six months, a long six months for a man who had worked at one thing or another since he was a kid on the farm, a man always proud to bring a paycheck home for his family. Every week the family got help from county welfare and the farmers all around brought vegetables from their fields and church ladies helped out with other stuff.

It was a shameful thing to him, being out of work, relying on the charity of others.

And when he finally got a new job, it wasn't as a truck mechanic, but as a truck driver, driving long-haul across the country, home only a couple of days every two weeks. Pick up a load in San Antonio, drop it off in Seattle, then pick up a new load for Philidelphia, and once there, take a load for Tuscon, and maybe then something to haul back to San Antonio or Fort Worth where he could hop a bus for a couple of days at home.

It was tough on Dad; tough on Mom; tough on Sonyador and tough on Tug, though, Tug, being older, took to it easier, giving him something to do, making him responsible to take on some of the Dad place in the house, tamp down a little of his wildness - for a little while, at least.

It was hard for Sonyador; he always counted on Dad being around, always felt safer when Dad came home from work, always knew that if he came into trouble Dad would be there to help him.

Then Dad came into trouble, had to take help from others, until the only way he could help himself was to go away, leave Sonyador behind.

And Sonyador, such a small boy, learned the most important lesson of his life - never count on anyone else, never climb into a hole you can't climb out of by yourself.

Never go where you can be told to leave.

Sonyador was a small boy, but he had a knack for work and, later, a knack for making money.

Many lessons during that time for Sonyador. And he never, ever forgot his lessons.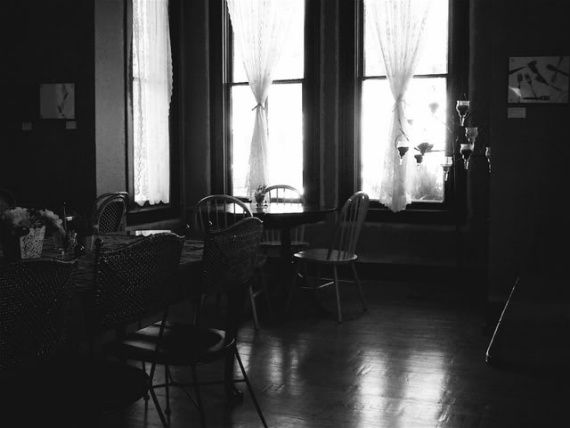 That's it. Everything belongs to those who created it. My stuff is free, if your properly credit me and "Here and Now."

I'm allen itz, owner and producer of this blog.

And this is what I've been up to:





Available for Amazon, Barnes and Noble, Sony eBookstore and Appple ibookstore -


"Always to the Light"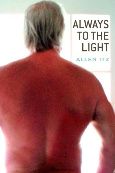 "Goes Around, Comes Around"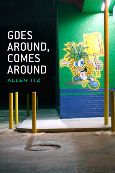 "Pushing Clouds Against the Wind"





And
For those of a print-bent, available on Amazon


"Seven Beats a Second"