New Days, New Ways
Tuesday, December 27, 2011




Happy New Year, and welcome back to "Here and Now."

After a little break, I'm back with a collection of good poets, including two of my poet friends,

Sue Clennell

and

Alex Stolis

. And, of course, my own stuff, some new poems and some old poems and several short prose pieces, product of a challenge I gave myself.

I took the first picture, above, early on new years day several years ago, about 2008, I think. The title of this weeks post will be, what a coincidence, the title of what I'm planning as my second book this year. The first picture will be the book's cover.

I took the rest of the pictures last week, on the Riverwalk, trying out a camera I got for Christmas. The Riverwalk, being extended now to eight miles, from downtown to the furthermost mission, Mission Espada, has lots of space for quiet walks and contemplation. It also has in the downtown part a wide stretch for rubbing elbows with people coming from around the U.S. and much of the world. Despite being pretty cold, it was more crowded than usual on the day I took the pictures, two days before the Alamobowl, Baylor,with its Heisman Trophy winner, v. (I think) Washington State.


Here's this weeks gathering of worthies.




Philip Nelolayev


In Re the Death of the Author 2
Civilization
Lights Out
Nothing



Me




dawn patrol





Pablo Neruda


Philosophy
Integrations
Night Cats



Me




like I like it amen





Sue Clennell


Black cat
Clint
Imperium



Me




my Russian lessons





Arthur Sze


Noah's / Dove
The Wood Whittler
Li Po
Miracles
The Execution of Maximilian
Strawberries in Wooden Bowls
The Olive Grove



Me




The Price of Freedom





Chelsey Minnis


"1."
"2."



Me




Why Heaven is Better Than Hell





Michael Earl Craig


When It's Time
Like Today, For Example



Me




Playing War





Noelee Kocot


Why Not Cleveland
For Damon
Without



Me




new year's resolution





Brendan Constantine


Apocrypha
Letter V



Me




deep thoughts to be thunk in 2009





Ann Coray


An Afternoon
And This Late Vow



Me




Horses and Birds and Dogs and Rabbits with Great Long Ears





Alex Stolis




Schoolhouse Rock





Me




ambushed





Andrew M. Greeley


Gamboling Gambles
Dublin



Me




1-1-11





Kathleen Fraser


from

Seven Uneasy Songs





Me




Home for New Years





Jorge Teillier


Image for a Pond
I Have Trusted in the Night




Me




an atheist defends Jesus from those who appropriate his name





John Oughton




Open House





Me




numbers





Virgil Suarez


Song to the Sugarcane
Song to the Mongo



Me




Going to the Drive-In Movie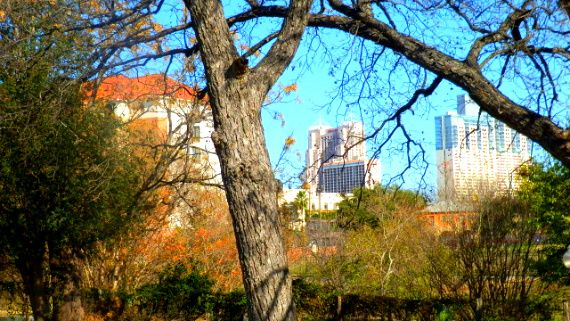 I start this new year with several poems from the 2001 Verse Press Prize,

Monkey Time

, by

Philip Nikolayev

.

Nikolayev was born in Moscow, Russia, in 1966 and grew up fully bilingual in Russian and English thanks to his father, a linguist. He started out as a Russian poet, but came to the United States in 1990 to attend Harvard University, and has since been writing primarily in English. His poems have been widely published. His previous collections of poems were

Artery Lumen

, in 1996, and

Dusk Raga

, in 1998.

He lives in Cambridge, Massachusetts, with his poet wife Katia Kapovich and their daughter.





In Re the Death of the Author 2





"The imaginary is as real as the real."



Mellow, declarative arbitration of
and management of my ropy life affairs
in academic poverty abrades
the will to resolution. And so?
Moi, je ne longer care.
And as regards the literary sphere,
it too is more like a funnel than a globe.
I am, dear colleagues, no fop.
Fresh mayo be upon
your non-Euclidean iconoclastic clamp-on
credentials. Boy,
this book is giving me ideers. If only
this silver autumn I could orchestrate
my brave escape from here
into another sphere,
if only I could silence this parade
of decadence into a more winged ender
inside this lucid gender-blender.
Where are all binary oppositions gone?

There comes a day your life goes to the john
and never comes back. Smoke of factories
in eructing air thickens. The young
umbrellas still bloom full of expectation.
The heap of days lies multiplies by one.
According to your essays and your stories,
you'd seen the twitchy, twitchy side of things
among the hiccuping magnolias once
back in your many days as academic
way off the tenure track in a state of
underdress. Tremulously
a radical conception in the literature
becomes, the unbecomes a revolution.
Your hands which once clasped the keyboard lie
unnerved in the dispersal of your impact.
Everything gets inverted. Bye,
the sweetest bread critical tongues can buy.
Bye-bye, the tenure track! Bye, MLA!
They're turning into chimney folks.
I am ontologically telling you,
this is yours, this is the real death of the author,
dearest colleague.




Civilization



The oxen and the barns behind the prison
walls and the pond come audibly alive.
There is a village here in shifty weather.
The priest emits a cough in point of season;
weary of villagers, he would rather
socialize with the gaol-birds. It is 1775.

Of all our lots this isn't yet the saddest,
for no one prefers the noose to the stick.
Or is it 1866, and sold
mud-cheap? And from the city arrives the realist artist
to paint his sad reminders to the world
where souls in pain file out to do their works.

Or is 1994, and does
the rain lash down with special aggravation
across the medium security
into two hundred half-transparent windows?
The superintendent wears his car and duty
compliments of the Department of Correction,

asks a few questions of his visitors,
a delegation of international lawyers
looking into the American experience
who braved foul weather for instructive cause.
What they see here translates them into trance,
as their leader of the delegation utters.

Or is this God knows when - and the mixed wood,
meaningless looms before my hopeless eye?
And does the dogs' bark entertain the chasers?
All suddenly darkens, darkens. Death is good.
I've lost myu chance in the ferns, prepared to die,
yet wish I were among the prisoners.

Dawn on the sundial, crepuscularly rich
light breaks over the svelte
shrine steeple where they drag me through the suburbs.
Which human murdered which?
Looking up from their coffee and kebabs,
citizens scowl at me - a blur-eyed belt.

I could be mad, knowing how madness flings
its dice, paves with intentions roads to hell,
how veins explode with listlessness and languor.
Ah catch that something in the mind that clings
and tingles, as remarked by Schopenhauer,
and prods and subjugates, and drives the will.

But likewise they who in each goddamn city
with an apparent dignity walk the streets
or hospitals at their general at-largeness
in lifelong convalescence from nativity
hold in their skulls no liberated essence,
whom evanescence tempts with chaster sweets.

While Jeremy Bentham's head sneezes in London
with echoes through the hallways of his University,
it rains on jail roofs all over Massachusetts.
The delegation exits the prison library, the superintendent
signs the Dept. of Correction's gift nave blue baseball hats,
smiles enlightened ethnocultural diversity.

The priest has left the chapel. White haze on all
(whose meaning whispers all men are unfree,
reductio ad absurdum, freedom is death),
my young, imprisoned, lying and lifer soul
has chosen life and prison and physical breath
by whose decrees no truth can set it free.




Lights Out



I have nothing really to confess
How can you disbelieve me on this one
The lights are almost out no one waits
For me now even you sleep
Why come home at all
I should have stayed
Macking on ghosts on the sidewalk
Under bolts of lightning but no rain
The meaning of life is empty
Our words are how we fill time
I stumble on a whirring fan in the dark
Grab by the throat
The bottleneck of my drear




Nothing



I never tried it with a whore
(tho done sick shit with
a cooperating partner
and seen whorenography and hornography)
but here I am
at 36 on the Singel Canal
in Amsteredam,
undertheinfluencing on foot
down the straat -
and you will please excuse me,
but I am intoxicated.
Beautiful & exposed
professionally
she is seventeen y.o.
or so, equivalent in Euros. I
am looking for a bathroom,
have nothing to say to her
except sorry.









We had some beautiful winter mornings in the days before Christmas.





Dawn Patrol




dawn's early light

soft sun
rising
moon shadows
failing
deer
drift in morning
quiet
through winter-
bared trees
to pasture
in the meadow

soft morning
unfolds
in
dawn's early
light


to the west

to the west
midnight black
slips up the chromatic scale
to dark,
smoky blue,
fading lighter as I
watch

the sun
though it has not yet
broached the eastern horizon
casts its radiance straight and true
past the natural curvature of the earth,
lighting the cold sky
above me, bringing color
to the sky
before it paints
the earth

fog sets in
and the sky above
is quickly hidden
by its misty curtain

leaving the day to begin
under a yellow
streetlight tint,
the sun,
finally risen,
but, unable to penetrate
with its full luminant force,
is reduced in its fiery charisma
to thee morning's
afterthought

it is winter,
four days before Christmas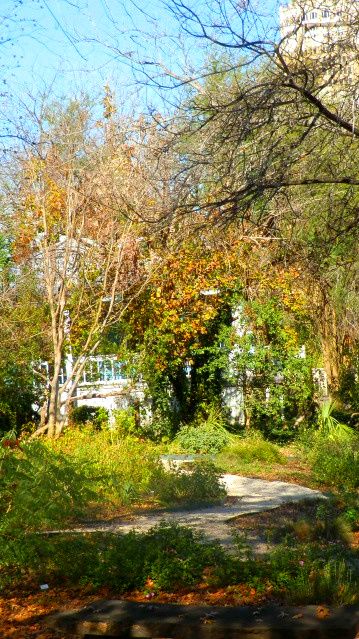 Here are three poems by

Pablo Neruda

, from his book

The Yellow Heart

, one of Neruda's last, written as he prepared for death by cancer and the imminent U.S.-backed military coup of the first democratically elected government in Chile in 1973.

Though he was, in my opinion, blinded by his idealism when it came to politics, he is also at the very top of my list of poets who should have received the Nobel Prize, but didn't. His love poems are the best and truest every written.

The poems in the book were translated by frequent Neruda translator,

William O'Daly

.





Philosophy



The truth of the green tree
in spring and of Earth's crust
is proven beyond a doubt:
the planets nourish us
despite eruptions
and he sea offers us fish
despite her quaking:
we are slaves of the earth
that is also governess of air.
Walking around an orange
I spent more than one life
echoing the earth's sphere;
geography and ambrosia:
juices the color of hyacinth
and the white scent of woman
like blossoms of flour.

Nothing is gained by flying
to escape this globe
that trapped you at birth.
And we need to confess our hope
that understanding and love
come from below, climb
and grow inside us
like onions, like oak trees,
like tortoises or flowers,
like countries,like races,
like roads and destinations.




Integrations



After everything,I will love you
as if it were always before,
as if after so much waiting,
not seeing you and you not coming,
you were breathing
close to me forever.

Close to me with your habits
with your color and your guitar
just as countries unite
in schoolroom lectures
and two regions become blurred
and there is a river near a river
and two volcanos grow together.

Close to you as close to me
and your absence is far from everything
and the moon is the color of day
in the night of quaking earth
when, in terror of the earth,
all the roots join together
and silence is heard ringing
with the music of fright.
Fear is also a street.
And among its terrifying stones
tenderness is somehow able to march
with four feet and four lips.

Since, without leaving the present
that is a fragile ring,
we touch the sand of yesterday
and on the sea,love reveals
a repeated fury.




Night Cats



A cat has how many stars,
they asked me in Paris,
and I, tiger by tiger, began
to observe the constellations;
because two watching eyes
are pulsations of God
in the cat's cold eyes
and two lightning bolts in the tiger's.

But a star is a tail
of a cat bristled in the sky
and a blue stone tiger is
blue night of Antofagasta.

Gray night of Antofagasta
rose over the corners
like a lofty defeat
over earth's exhaustion
and it's a fact, the desert
is the other face of night,
so infinite,unexplored,
like the non-existence of the stars.

And between two goblets of the soul
the minerals sparkle.

I never saw a cat in the desert:
but the truth is, I never
slept with anybody
but the sands of night,
the circumstances of the desert
or the stars in space.

Because they aren't and they are
my humble discoveries.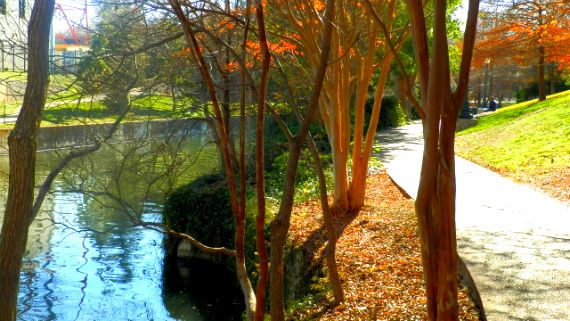 I really have a hard time curbing my humbug impulses this time of year.





like I like it amen



sitting
outside at Starbucks,
the only thing
open
for fifty miles
or maybe not fifty miles,
but the only thing open anywhere
i went which was actually
here
since i saw the sign yesterday
that said "open Christmas" so i didn't
have to go fifty miles

cold our here where
i sit
but not as cold as yesterday
and dry
so there's a less
gulag
feel to the day

writing with an actual
pen
on actual
paper
feeling like a medieval
monk
scratching scratching on paper
an ink stained wretch
except that my pen doesn't leak
so that while the wretch issue
may still be open
i am, at least, not ink-stained, though
my normal jabber-splat style is curtailed
since i can't write as fast as i type
which is almost as ast as i think
which in the realm of higher poetry critique
would probably rank as a good thing
poetry-wise

but i don't care, pissed i am,
as Yoda would say
if he weren't so perfectly attuned to the force,
because it's Christmas Day, a lost day
to me since since the rules
of Christmas cheer
(rah! rah! rah!)
requires everyone to stay home
instead
of being out and about
opening the world from my pleasure
self-deception,
nothing to do but to go home,
try to rescue my occupied lap top
so that i can put this pen down
and escape this medieval monastery
of crypto-crapto or was it night
kryptonite, that which sucks the super
strength right out of my poetically
charged American-way poeties
and prattlties

go home
instead,
clean house
sweep
vacuum
mop
dust
scrub
hide fuzz-bunnies
in preparation for out big dinner
tonight, ten to twelve family folk
for
turkey
dressing
ham
sweet potatoes
green been casserole
gravy
cranberry
tamales
cookies
fudge
pecan pie
peach pie
apple pie
and at least one partridge
in a pear tree
open gifts
display my new socks and underwear
which is a kind of joke
since such was usually the only new thing
i got for Christmas
when i was a kid so i always look at Christmas
as the special occasion when i renew my sock
and underwear supply,
but i'll actually get a couple of books
and maybe a CD of best Rex Allen and Gene Autry
songs for the ages from back when
the buffalo roamed and clouds were not rowdy all day
and for Dee
i got a book and a DVD and a little reading light that attaches
to your book and a three day reservation a the lodge at Big Bend
which is actually for both of us if she lets me go to
which she probably will since
she hates to drive where cactus and mountain roads roam

and i'm thinking now
this will probably be a pretty good Christmas
once we get past this morning
boring-as-hell entombment in the this
mass-hysteria cell of regular Christmas cheer
(Rah! Rah! Rah!
and things bet back to belovable
normal like i like it
amen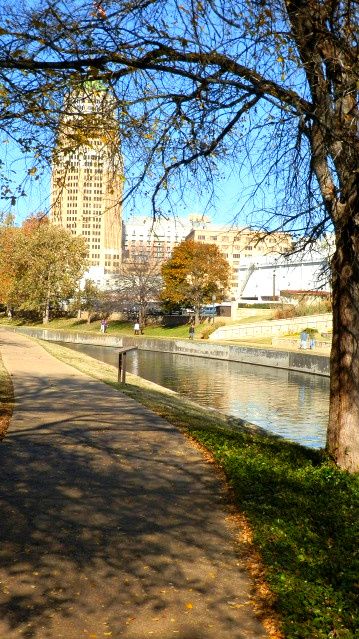 Next, I have three poems from one of my Australian friends,

Sue Clennell

.

Sue has recently released a poetry CD

The Van Gogh Cafe

(Google Van Gogh Cafe videos to see two of the poems on youtube.) This year she was included in

Best Australian Poems 2011

, and has also had a ten minute play accepted to be performed in the Short & Sweet Festival, Sydney 2012.





Black cat



He must have kissed a black cat,
touched off a mine
and as he lay bleeding
a mate got him to talk about
his wife his kid.

"She's just beautiful see,
when I first met her the Coogee sun
was shining through her wispy hair.
Her house was like a ship,
heading down towards the rocks
the blinds flapping like sails.
That was
me the rocks.

And our kid has webbed feet
just glides through the water
breathes the sea air through gills,
I take him snorkelling at Clovelly
to greet the other fish.

The army? I'd do it all again."
He must have kissed a black cat.

(Previously published by

Unusual Work

)




Clint



It was a Clint Eastwood kind of day,
cowboy snipers hiding on rooftops,
cattle kicking dust in your eyes, throat,
cattle in elevators, shop counters, at traffic lights.

It was Clint Eastwood kind of day.
You expect the worst at high noon,
a lick of whip, a gouge of spur, a cigarette
stubbed out on your arm.

Only the music will tell you when to expect
the unexpected, when a climax is near,
when the audience will applaud or jeer
and the villain doesn't always wear black.

On a Clint Eastwood kind of day
you see them hammering and shaping
the pine coffins, you fervently hope
that bullet with your name on it, isn't for right now,
that you can walk back smiling to Rita Hayworth or Grace Kelly.

(Previously published by

Unusual Work

)




Imperium.



If death sings your song, Mr Jones,
don't lead your children to that grim face.
Let them live to play houses,
ease themselves in and out of relationships,
scrap yesterdays of their own accord,
as you once did.

If there is a firewall in your heart, Mr Jones,
loosen your hold on the living.
Let them try on their parents' clothes for size,
sip the decades' flavours,
head butt tomorrow's problems,
as you once did.

Our children are already dying, Mr Jones.
Don't make yourself God to choose when.



Note: "Imperium" is Latin for "Control."





Previously published by Tamba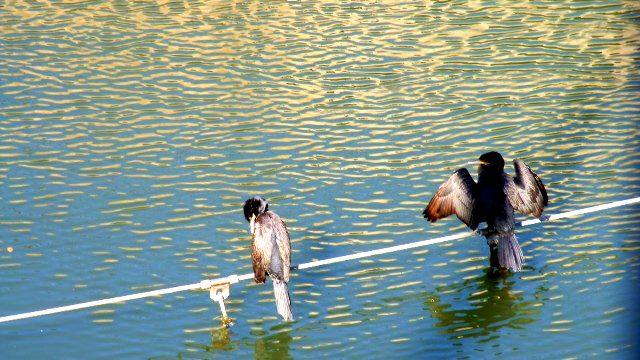 Lessons learned.





my Russian lessons"



I was taught
by Russian refugees
from the 1917 revolution,
the most elite
of the Czar's guard,
defeated,
humiliated by the mob,
fled, most to Algeries,
where many applied their
military talents
to the French Foreign Legion
until that enterprise, too,
was lost,
most of them,
when I knew them,
living in their past, their golden age
that ended fifty years earlier,
living out their last years
teaching Russian to American
Air Force recruits who did not
understand, did not comprehend
their military ethos or of the glory
and honor of their imperial past…

they lived in the past
as their young students
lived in the day, certain -
as the young recruits were
certain their good times would
never end - that their
good time would return, that the mob
would turn, that even after so many years
the tide would rise up, the communist despots
overthrown, and they, the inheritance
of their people, would no longer be relics
at a Midwestern university, teaching
the coarse and unworthy, but
would be once again the princes
of the realm, glittering and golden as of old…

there's nothing wrong
with enjoying memories
of the best times past, the danger
is to live with those memories,
thinking you can make them happen
again, come again just as they
used to be, unwilling to accept the grinding
turn of the wheel that is time, the grist that
turns all the best and worst of the past
to dust blowing in history's
unremitting wind…

another fifty years now
from those days of my own youth,
I know there is some of the czarist officer
in me, too much in me,
as in the hour at night when I slip
these days and return to my own best times,
relive those times and, more than that,
extend them to a new day that could be
if memory's dust could be made a power
beyond the force of gritty and hollow wind -
it is a dead end, that hour,
a repudiation of the real life I have made
and the world
I live it in…

better for me to look to the lesson of
Fyodor, round little white mustachioed Fyodor,
only a cadet when the end came, fleeing
to Algeries like the Colonels, but, unlike them,
putting aside dreams of the glory
that might have been his,
finding his way in music instead of war, becoming
a bandleader, playing for years, leader of an official
ship's band, a life, with his little mustache,
on luxury liners crossing the Atlantic,
east to west, west to east, then
retiring, teaching, writing his memoirs,
paper piled two feet high
in his closet,
recording a life that always looked forward,
never looked back…

Fyodor, a champion for us who bury ourselves
in past glories, who see too little beyond
the day before last, a life that sees too much
of the sun's setting, too little of it's morning
rebirth…

grand old Fedya, teaching me
my most important Russian
lessons









My next poem is by

Arthur Sze

,from his eighth and most recent book

The Redshifing Web

, published by Copper Canyon Press in 2005.

Sze, a second-generation Chinese American, was born in New York City in 1950. Educated at the University of California, Berkeley, he is the recipient of a Lila Wallace-Reader's Digest Writers' Award, a Guggenheim Fellowship, an American Book Award, a Lannan Literary Award for Poetry, two National Endowment for the Arts Creative Writing fellowships, a George A. and Eliza Gardner Howard Foundation Fellowship, three grants from the Witter Bynner Foundation for Poetry, and a Western States Book Award for Translation.

He was a Visiting Hurst Professor at Washington University, a Doenges Visiting Artist at Mary Baldwin College and has conducted residencies at Brown University, Bard College, and Naropa University. He is a professor emeritus at the Institute of American Indian Arts and is the first poet laureate of Santa Fe.

The book includes a number of very fine poem sequences, all too long for my vacationing fingers. to deal with. Instead, I'm using several of his shorter
pieces.





Noah's/Dove



The moon is black.
Had I a bird
it would fly,
beat the air into land.
To remain
or trust
the silver leaves of the sea?
What if
I say what

is

:
no bird, no land.
The sea is tossing
its damp wet fish
on the bow,
their lungs exhaling
the sea, taking in
moon air
bur the first time.




The Wood Whittler



Whales and fish
sailing
in the sky!

Old saws! Old saws!
Red flakes
falling off the wood

like leaves.
Fire?
The woodcutter

pares the skin
with a
knowing hand.

The blade - rude -
will carve
his / mind's mastery

in the /
witless earth.




Li Po



Jarred.
&nbsp The oars creaked in their locks.
Fish beneath the moon.
Cradled his pen
filled with wine.
&nbsp A goddess stirred,
rocked the cradle of his boat,
let the silent fish know
a dreamer's silver hands were at work.




Miracles



His lens misses her,
the leaves cast double reflections
on the glass. The one
is his shadow; as he leans up
he discovers a new perspective,
a range he never considered.
The leaves, shaggy-edged,
twirl the light in their hands.
A new source; he must
pay his respects deftly.
they have his power.
He must acquaint them
with this peripheral vision -
the woman walking down the steps
is no longer his wife.




The Execution of Maximilian



Muskets triggered a white smoke,
and it fell like snow,
soft death to purple eyes.
I saw the clan glint of the man's pants,
and knew what was coming,
hit the ground for the last time.

And the snow covered me like a corpse.
they mistook me for one
who had lain there a long time.
And they rushed on instead
to the crumpled body by the wall,
stuck their bayonets in
laughing, and jostled each other on the shoulder
like friends long unseen, nor returned.




Strawberries in Wooden Bowls



You carry flowers in a jug of green wine,
and the smell is that of the first fires in autumn
when the leaves are blown into their reds and grays.

The sunlight rains through the glass.
As you reach across the table
the fences outside disappear.
The fields are green with their rain
and the wind curls the stars in the cold air.

You stand now,silent, in the window of light
and the milk your pour is glazed.
The strawberries in the wooden bowls
are half-covered with curdled milk.




The Olive Grove



Up on the hill
the morning moon washed clean.
Thin dogs no longer
leap in the sunlight,
and I walk, easily, up the path.
The gatekeeper snores
in his rocking chair,
and only the wind
keeps him moving.

Turning now through the yard
I recall his eyes.
The leaves tinged
with inevitable grays.
With on hand
I pluck the olives
off the white lattice.
Their thick skins
rinsed in the moonshine.









As I began last week my 67th 30-day sequence on Blueline's Poem of the Day Forum, I decided to try something different. I'm going to see if I can do thirty days in a row of mini-prose pieces.

This was my first effort.





The Price of Freedom



Little Sonyador knows what freedom is.

He knows it is his bike, striped-down jalopy of a bike, a hand-me-down from his older brother, repainted bright red to be new, to be his.

The tires not like the skinny tires on the new bikes his friends rode, but fat and wide, balloon tires, not so fancy as those of his friends, but better for the dirt roads where he usually rode.

That iss part of the freedom, too, the dusty roads, the grassy banks on either side of the canals where he learned to swim, the paths around the settling basin, where thick, green water is brought in from the river, held until needed, settled, then sent by the big pumps (bolts with nuts as big as hubcaps), pushed down canals throughout the irrigation district. And freedom also, the high levees along the arroyo, diversion channels from the river for when hurricanes came and brought floods, and the freedom of trees and birds and ponds and frogs and water snakes, the turtles, the freedom of the monster gar breaking the surface of the water in the settling basin, ugly, primordial fish that grow and grow and grow until they die and these are old fish in the settling basin, fish that lived and grew for years and years, six, seven feet long with their great long-billed mouths, a foot -long row, teeth up one side and down the other, like a chain saw, and catfish, too, older than the boy, years behind them of growing and growing and growing.

All this is freedom, too.

A universe of freedom for a ten year old, but sometimes a universe too far.

Because freedom has no sense of time, except for a sense of doom when time caught up and he knew he was late.

Freedom is sometimes late for dinner.

Freedom has a price, and, as he pedals home, the boy knows the price would be paid tonight.

Little Sonyador knows what freedom is. Tonight, he will learn again its cost.









I have several pieces by

Chelsey Minnis

from her book

Poemland

, a new addition to my poetry library, published by Wave Books in 2009.

Born in Dallas in 1970 and raised in Denver, Minnis is, by my standard a young poet, who seems to make her on rules. She received a BA in English from the University of Colorado, Boulder, and studied creative writing from the Iowa Writers' Workshop.

Minnis is the author of several collections of poetry before this one, including

Zirconia

in 2001, which won the Alberta Prize.

The poems in the book are untitled and arranged in an unconventional way, separated by a blank black page. I am using what appears to me to be the first two pieces in the book. I will title them for presentation here as "1." and "2.".





1.



This is a cut-down chandelier...

And it is like coughing at the piano before your start playing a
terrible waltz...

The past should go away but it never does

And it is like a swimming pool at the foot of the stairs.


If you are not weak then I will start to feel like I have had enough
of you...

But if you are weak...

Then this is a poem because it squeezes you...

It is a shimmer like flushing sequins down the toilet...


You can feel it rumble in your champagne...

And the trophies sliding off the shelves...

You love coming back to you from the icebergs!...

This is like getting hit with a folding chair

And being held by your braids...


Ever since I was a young girl I have failed to rule over myself in one
thing.

My wistfulness!...

Because it is better than a dreadful happiness...

Better than and exhausting chirping bird.


Poetry is like waking up drunk in a lemon yellow room...

It is a print-pattern of overblown flowers and pudendas...

It is like tearing off you bandages in your sleep...

And a good-by note left in a cash drawer...


This is when I write a poem for you...

Even though you never wanted it...

Maybe it feels good anyway...

Like fruit cocktail thrown at a mirror...

And very expensive yellow green suede...

And faltering selfishness!


When I try to write a poem it seems reasonable...

But it can never be reasonable...

It must be well-pleasing...

Because it is a little unburned note...

And don't you want something?


This is a chain for you, babe...
Babe, it goes around your throat


Now yield to me...
That little bit of love that you have...





2.



This is when you throw your shoe at the door...

And it is like moving the old man's hand to your knee...

And it is like poking someone with their own crutch...

Your behavior does not please god but pleases you own self.


This is supposed to be an independent thought...

But it is just a strained leash..

This is a poem!

You should be able to figure it out alright...

the first theme of it is "old fashioned drinking"...


In a poem...

You have to make a charitable sentiment...

But I like it without any of that fluff...

I like it to be very obscenely old fashioned like an old fashioned
stripper...


You pull a knife out of your head and threaten with it...

You sway like a child-drunk...

You take a painkiller because of the pain like mental boar tusks...

There is a conchlike muscle that keeps you from crying...


If you want to be a poem-writer then I don't know why...

It hurts like a puff sleeve dress on a child prostitute

Nothing makes it very true...

Except the promised sincerity of death!


If you die everyone tells a sad story about you!

And you must rely upon their originality...

And it is a bore if anyone will dare to admit it...

Do not die or everyone will continue to care only about
themselves and not you!


I'm buying my death outfit and here it is:

White boots, tan suit, orange shirt and pink necktie.

The main thing is that I'm buried like a man.

When I die a bunch of images from the '70s will pass my
eves...


I have to put on the right suit or I won't get the right feeling

I'll get the queasy feeling of being poor...

But that is a triumph!

This is an extreme condition of rightness.

Like waking up in an acrobat's bed...


This is a chain between your thighs...

This is a freedom from achievement...
Writing a poem is like trying to do something, isn't it?

It's like trying to have an ungroveling feeling...









This is my second effort in my mini-prose experiment.





Why Is Heaven Better Than Hell



Little Sonyador sits on the hard oak pew at St. Phineas Lutheran Church, the same hard oak pew he sits on every Sunday morning, early church service, Dad on one side, Mom on the other, Pastor Hardamaelar preaching hellfire as he does ever Sunday morning, every time he preaches.

The boy listens and imagines how hot and burning must be the fires of hell; imagines his teacher, Missus Persker in hell - horns and pitchfork tail, breathing fiery arithmetic problems.

And Little Sonyador wants to be good, does not want to go to hell, does not want to spend forever burning in old Missus Pesker's class, writing the same equations over and over again with her long, red-pointed claws on a scratchy, black-as-midnight-devils blackboard. He wants to go to heaven, about which he knows little, since the pastor hardly ever talks about it, seemingly not particularly expectant that his ever-sinful congregants would get there, choosing instead to prepare them for their almost certain journey to eternal damnation.

But Little Sonyador knows Missus Pesker is a devil-witch and will not be in heaven and that makes heaven a lot better place to be than hell, the brimstone where she will surely return.

And then the sermon ends and the recessional song begins and Little Sonyador tries to sing like his father whose deep bass voice is like a floor on which all the universe could rest, but all the boy can manage is a raspy croak.

"Sing right," his father says. "Quit trying to be funny."









Here's another new book for my library, this one also published by Wave Books of Seattle. The book is

Thin Kimono

and the poet is

Michael Earl Craig

, another "young" poet born in 1970.

Craig was born in Dayton, Ohio. He earned degrees from the University of Montana and the University of Massachusetts. He is the author of several poetry books, as well as a certified journeyman farrier living in Montana where he shoes horses for a living.





When It's Time



When it's time I'd like to be buried
in a simple wooden coffin.
A pine-board box.
Or even a thick, waxed cardboard box.
Hell, it doesn't even need to be thick,
Or waxed. See what you think.

And drop me in there any old way,
in any mans clothes,
but be sure to tip my head back
and prop my jaw wide open
and get my arms up in front of me
like I'm playing the piano.

Whether or not they sew my eyelids shut
doesn't matter. But don't comb my hair
And don't play the drums.

When it's time I'd like to have everyone be quiet.
People can dance if they want
but I do ask for absolute silence.
I know I'll be dead but
I don't want there to be even the sound
of a pin dropping.

I'll be in my box looking up.
My arms will suggest a gentle concerto.
Or maybe a ragtime number.
And it shouldn't be seen as a look of horror on my face,
for I've had a good time in this body.

So when it's time and people
have gathered around my cardboard box,
or whatever you've chosen,
to look down at me in silence,
their feet shuffling soundlessly in place,
the madhouse rhythms coursing through them,
their hair whipping in the gale-force wind,
their cheeks vibrating like Jell-O
as if the earth were about to explode,
and no pins dropping - do you hear me? -
it is

silent



I will then be the charred center
of an enormous yellow flower,
which will be very confusing for some,
and somewhat embarrassing for me,
but I'll be dead, and so won't notice.




Today, For Example



Every now and then I wonder if I fucked up with this horseshoeing
thing, but then I talk with friends in academia and, well, I'm okay
with my choices. Take today, for example. I worked on Tom (old,
crippled, needs therapeutic shoes), Jimmy (unsure about the world,
collapses violently when he hears loud noises, likes to cut himself),
and Puck (from Philadelphia, lanky, neurotic,tried to pull the
hitch rail over, was wearing red spandex fly mask). They were all
covered in mud and fecal matter. I listened to the radio some. It was
raining in the mountains.









Here's another in my "mini-prose" effort.

First, note to address potential confusion about the name "Sonyador." My wife says it means "musician." Yahoo Spanish-English dictionary says "noisemaker." All the other on-line spanish-english dictionaries I've looked at say it means "dreamer" which is the meaning I intended. None of them mention musician or noisemaker as alternate meanings





Playing War



Little Sonyador reads all the"Leatherneck" comics of his Korean War era, stories of square-jawed American soldiers firing machine guns and throwing grenades against yellow, slant-eyed North Korean invaders, their fanatic hatred of everything good and American screaming rage from their squinty eyes as they counter-attack.

And Little Sonyador has nightmares about going to war, not by the killing and dying of war, being frightened, even as a young boy, not by that, but by the extinguishing of self, the giving up of his self to Generals and Sergeants and the machineries of war and the military.

He is often a lonely boy, comfortable with going his own way in his head. He addresses the expectations of 1950s boyhood when it pleases him or when he must, reading Boy's Life, getting all his Cub Scout merit badges but shunning the smothering blanket of Boy Scout campfire conformity when he is old enough to transition as is expected of him. He hates the joining that is expected of him, the idea of being lost in a group. He has come to expect his aloneness, to prefer it, even, for the world outside his head does not always welcome him on his own, not always clearly understood, terms.

He is a peculiar boy, this Little Sonyador, not always attuned to the cadences of most around him.

"Go find someone to play with," his father says. But Little Sonyador would rather play his own games.

He plays at war with little mud soldiers he makes himself. In his games, he is always the hero, standing apart, never one of the mud soldiers.

That is his nightmare - to be just another mud soldier.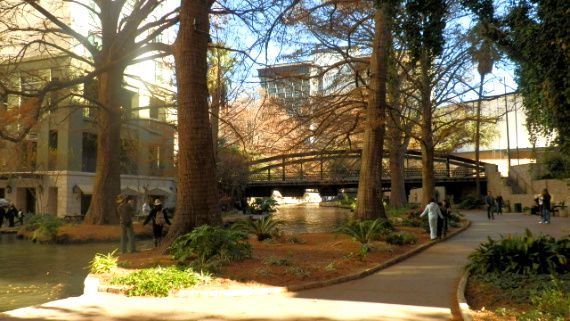 Next, I have several poems by

Noelle Kocot

, from her book

Sunny Wednesday

. This is another book I picked up last at the second-hand books store and the third one I picked up that day published by Wave Books of Seattle. Apparently they dumped their whole stock of remainder books into the used book system. This one was also a recent publication from 2009.

Kocot is the author of five full-length collections of poetry. She has also, in 2011, published a limited-edition collection of translations of the poems of Tristan Corbière, as

Poet By Default

. She has received numerous honors for her poetry, including a NEA fellowship and inclusion in The Best American Poetry anthology. She was born and raised in Brooklyn, New York and currently resides in New Jersey.





Why Not Cleveland



Wake up in a thaumaturgic churchyard, O!

Unshatterable kernel of night at heart of day O!

And the child cries out because he has no mother,

And the child cries out because she has not brother,

This story is as full of holes as a trepanist's head.

I could get a good job flipping biscuits anywhere,

But it wouldn't be the same, the gunmetal

Witching hour spreading over the sky like a birthday cake,

Your concussion on the wooden flowers,

the ultraviolet of our parallel paths,

Dawnlessness.




For Damon



I suck at football but that's okay.

I'm really simple but that's okay.

And you, all blue stomach and sky,

Morning eaten dry by limber alphabets,

Bless the fire, bless the devil's rain.

I have given up the greenness of my spirit

With yours, my toasted animal, my breath.




Without



These are the desolate dark streets

Where sparrows fall and die

Before 4 o'clock crashing

into parkas into loneliness into the unfathomability

Of crosses hung on dogwood centuries

These are winter these are spring

These are the limbic notions

Aftertaste warm in cyanide

Glasses riddled with lips with eyes with present

Jeeps shoes acrostic fevers

Breaking speed of ash ten eleven twelve thirteen

And no one, no one came.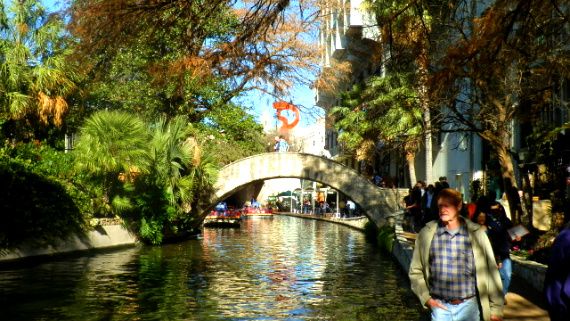 Time for a poetry break.

The next poem I wrote early in the new year, 2008. I'm hoping some progress has been made toward fulfillment of this wish through the years since.





new year's resolution



it was a painful
terrible day,
but not the only
day of pain
and terror in our
past
or likely in our
future

it is a day
that will long
be marked
in our history
and it is time,
now, seven years
after the fact
to account for it
in ways beyond
bemoaning
the murder of innocents
and proud real estate
brought down

time to consider the
consequences
of that day
we have
allowed

time to go past
the often repeated
litany
of 9/11 horrors
politicians use
to frighten us

time think of the
reality
of the years since
that day

and that reality
is -

two wars
killing thousands
of Americans, with
hundreds of thousands
of other dead, guilty
and innocent buried
alike under
the rage of war

billions of dollars
borrowed from our
grandchildren
sent to burn
in the desert

our good reputation
destroyed,
bringing shame
to our friends
and comfort
to our enemies

paranoia
induced in the name
of "homeland security"

policies
that threaten our
freedoms more
than the worst
that could be done
by bearded radicals
hiding
in dry mountains
and dark caves
far away

our military
weakened,
true protectors
of our lives and fortunes
brought to near collapse
by armchair warriors
and ideologues
ready to fight to the
last
someone else

all this leaving us
weaker at home
and across the world
than we have ever been
during my lifetime

making it time to say
what most do not
want to hear

the cure
has been worse
than the disease;
our response to the evil
of that day
more harmful to us
than the evil itself

it's time
we grow up
as a people
and recognize
we will always have
enemies
and the best defense
against them
is not making more
enemies
but making more
friends;
that the best answer
to irrational hate
is rational love
of freedom and
justice
that is all inclusive
and not limited just
to those who seem
most like us

I propose a new year's
resolution
that this year will be the
end of our obsession
with 9/11,
an obsession
that has twisted us
and made us victims
not of a foreign
madness,
but of our own

that this year
we set aside fear
and those who would
frighten us
for their own benefit

that this year
we declare
we will not trade
liberty
for security

it is not our way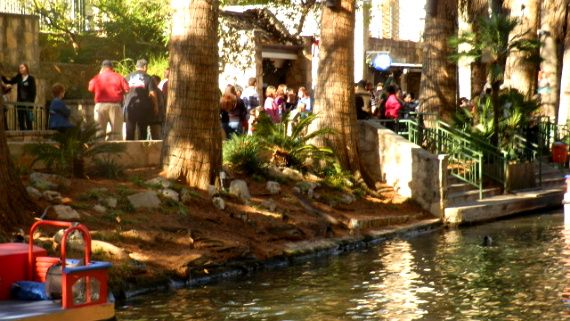 I have two poems by

Brendan Constantine

from his book,

Letters to Guns

. This is another book I bought last week, published by Red Hen Press in 2009.

Constantine holds a masters degree from Vermont College of Fine Arts. His work has been published in numerous fine journals. He is the creator of Industrial Poetry, a workshop for adults and teens struggling with writer's block. He teaches poetry at both the Windward School in West Los AngelesArts Summer Youth.





Apocrypha





Poem to be read in private



You were born in the moment of war
between two constellations:
the Ten Armed Boy and Two
Headed Girl.

Night by night you were told
a little more of what to expect
from your powerful blood. You
loved these stories.

Day by day the evidence grew
like the silver in your father's beard,
the orange stains
in your mother's pot.

This morning of all mornings
you rise from perfect sleep
and go to the window.
Behold -

the prophecies were true, lustrous
with the first rub of sun,
the squirrel and grackle offer
themselves to you -

there is a note on your shimmering car!




Letter V



To a Coggswell and Harrison
double barrel elephant gun
from a grove of flame trees
- Kenya, 1954

Excellency

We refer this prayerful letter to You
with congratulations for the many loud noises
You have achieved in our humble country.
Blessings in the highest.

We are also comforted by Your concern
for our many large animals and desire
to rid us of their heaviness.

However, while not wishing to appear
ungrateful, we must ask that You leave
this problem to us. Tender willed traditionalists
we may be,

but we are unaccustomed to the task
of thriving without their burden.
If we are not sometimes food, we feed only ourselves.

Asking You, please, to accept the tribute of our color,
with gratitude we will remain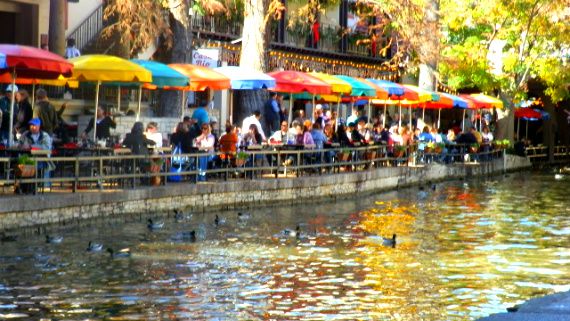 Here's another new year's poem. This one I wrote in January, 2009.





deep thoughts to be thunk in 2009





dedicated to all the deep thinkers at "Fox News" "National Review," "Weekly Standard" and the like as well as all those deep thinkers formerly occupying high levels of government and currently seeking to hock their GWB magic decoder rings



as with many people
i like to think deep
thoughts
about things i know
nothing
about

an explanation,
some might say,
as to why
all
the world's problems
i solved
last year are back on the table
today

balderdash,
as we
deep-thinkers like to say

obviously
the world wasn't paying
adequate attention

meaning
i'm just going to have to
deep-think
louder
in 2009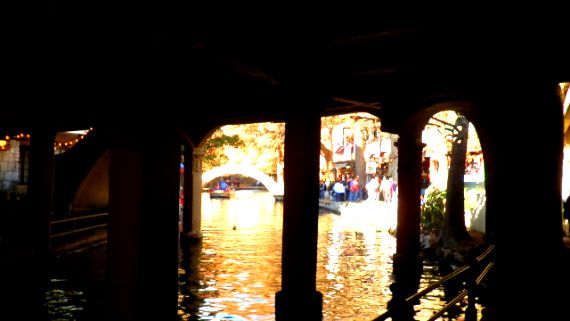 I have two poems now from another book I bought last week,

Bone Springs

, by

Anne Coray

. The book was published in 2005 by Scarlet Tanager Books.

Coray lives at her birthplace on remote Qizhjeh Vena (Lake Clark) in southwest Alaska. She has been a finalist with Carnegie-Mellon, Water Press & Media and Bright Hill Press, as well as for the Frances Locke Memorial Award and the Rita Dove Poetry Award. For several years she worked for the Bilingual Program in the Matanuska-Susitna Valley north of Anchorage.





An Afternoon



The fireweed smile,
pink and eager.
Flies drone.
The Rohn River
twists its gray plait
over boundless stones.

Today your mouth
is filled with vowels.
I want to reach
down your lovely throat
and pull them out.

I make an imaginary lei
with the o's and a's.
My wishes are tropical
and sticky like poi.

Kiss my tangerine-
sweetened lips,
my wild hibiscus thighs.
Our hair will comb
the grasses and the clover.

The sun,
in its highest hour,
will infuse the felt leaf
willow, impart to its skin
a lingering heat.




And This Late Vow



Love, let me not speak to you of changes.
If a stubborn stoop has unmeasured your height

by a heartless inch, I decline to notice.
July seventeenth, full middle of summer,

the birches hang long with leaves.
Strawberries pledge a fat fruit.

I watch you pause just over midway up the path
in a backdrop of fireweed and roses.

It is our tenth anniversary. Today
the clouds will not dare to snuff

the light's long candle. We'll paddle
our canoe through a chain of marshes,

watch tall wild cotton on thin stems
maneuvering deft currents of wind.









Now, another "Little Sonyador" story.





Horses and Birds and Dogs and Rabbits with Great Long Ears



Little Sonyador got a pocket knife for his birthday.

Not a Buffalo Horn like his Dad's, not as big or as sharp, too small even to play mumblety peg with the older kids, but big enough and sharp enough to whittle with.

Little Sonyador wants to learn how to whittle.

His Uncle Otto is great with his pocket knife, a great whittler, carving little true-to-life horses and birds and dogs and rabbits with great long ears out of whatever pieces of wood or lumber he finds lying around the yard. Oak or hackberry or mesquite or chinaberry, it's all the same to Uncle Otto. He'll find a little piece of wood and start whittling around on it until this wonderful thing comes, shedding wood shavings, right out in Uncle's hand.

Little Sonyador wants to be able to do that, but he has a lot to learn. For a long time now, he's done nothing but carve little sticks out of big sticks. This is not what he wants and he's getting discouraged.

"I don't know what to do," he says to Uncle Otto. "I'm just not getting any better at all. I don't think I'll ever get as good as you."

"Well," says his uncle, "there's two things I can tell you.

"First you have to learn that the pleasure of the whittling is in the whittling itself, not in the making of something. Sitting back on the porch, thinking of all sorts of stuff, thinking of the big catfish you caught last summer, or the time you came home and you mom surprised you with some Christmas cookies and it wasn't even close to Christmas."

"That's the kind of thing you should be thinking while your whittling," he says. "It works two ways, the whittling helps the thinking and the thinking helps the whittling."

"In my own thinking," Uncle says, "I think you're concentrating too much on the whittling and not enough on the thinking and that's why it's not working out for you."

"I'll try that," Little Sonyador says. "How long do you think I'll have to spend thinking while I'm whittling until I can make some of the things like you do."

"Oh, right a way," Uncle Otto says. "But don't start with something as complicated as a horse of a bird or a dog or rabbit with great long ears."

"What should I start with?" Little Sonyador asks.

"Why don't you start with something easier, something for your mom, maybe."

"I have an idea," he says. "Why don't you start out by making your mom some toothpicks. You'll get good at that really fast."

"Then I'll help you with something else, maybe some little building blocks for your baby cousin Jesse."









What would a "Hear and Now" post be without a new chapbook by my friend

Alex Stolis

.





Schoolhouse Rock





For J






Table of contents


Three Is a Magic Number

Elementary, My Dear

The Shot Heard Round The World

Them Not So Dry Bones

The Weather Show

The Great American Melting Pot

The Preamble

Electricity, Electricity

Interjections (Eddie Cochran)

A Noun Is A Person, Place Or Thing

Inter-planet Janet (Magdalena, Lily, Rosemary and the Jack of Hearts)

Telegraph Line

Lucky Seven

Verb: That's What's Happening

Sufferin' Till Suffrage

A Victim Of Gravity

Ready or Not, Here I Come



Three Is a Magic Number

The moon is full. Strike that. The moon is. Strike that. There is no moon. There is a motorcade. Motorcycle cop in full regalia, a little American flag flies stiff in back. The hearse is black, the black of silence; the kind that crowds out light. Squeeze my hand I'm having a premonition. Count the cars with me: one, two, three, a hawk circles. The moon is there after all, perched on a branch ready to fly.



Elementary, My Dear

The walls are suffocating, shedding their skin. Reminder that we were not born
for permanence. Adam made the decision for us. We are destined to die of exposure
in the presence of love. Beauty: the bite of an apple, a flash of white skin, one last breath against a pane of glass. Sin: a constituency of stars, a cabal of angels shuffling on a pin head; a new coat of paint.



The Shot Heard Round The World

The jukebox whirs and murmurs to a stop. Lipstick law takes over
after 2AM. Every cliché ever heard gets lined up, ice-watered down,
poured into a paper cup along with sawdust and pool chalk. Go ahead
suck the lime. Lick the salt. Choke on it down. All bets are off since
the clean slate called it a night. This is the land of a-plenty, land
of absolute memories. Last call is a random, desperate kiss.



Them Not So Dry Bones

Your angst falls into the echo from tiny curses; between silhouettes
deals get done, the dead are still dead and any aversion to the past
seeps into chalk dust and green felt. Something to look forward to:
days and days of white light and crisp air to scrub your conscience
clean but don't worry, there'll be plenty of time to perfect your side
of the story.



The Weather Show

No mittens, no boots, no scarf; fifteen feet of pure white snow. Newspaper crumpled
in sleeves. Too dark to even see the sky. If there was a God he would know enough
not to show up. Relics and incantations; raise your hands and lower your head, one
more verse and salvation will come. It is guaranteed. It is foretold. It is a whisper
in a quiet room when her husband isn't home.



The Great American Melting Pot

She's sufficiently laconic, matchstick thin and cliché colored
hair. He's blindfolded to the damage; she hangs off his arm,
has that sullen look of the un-fucked. And you, you are a slender
grain; a vessel of dew and rain. I want you badly enough to forget
about sin. Want to be the spark held in the palm of your hand.
Want to catch fire; learn to live with ashes and dust.




The Preamble

There is the polite swish of curtains being drawn and the slow zip
of her dress coming undone. Out of ideas but not desperate enough
to sleep alone, you calculate the hours it will take to forge an alibi;
realize to go from point A to point B will cost the same as running
in place.



Electricity, Electricity

She was singing nursery rhymes: Old King Cole, Mary had a Little Lamb, Three Blind Mice. I had this idea she was Joan of Arc. When I asked if I could buy her a drink, she reached for my money and in that moment knew I was useless. Told me she was turned on by unrequited love,
and then took me home.



Interjections (Eddie Cochran)

Using your right hand touch your forehead at the mention of the father;
touch the lower middle of your chest at the mention of the son. Find
a girl to love. Touch the left shoulder on the word holy. She falls
in love with you. Touch the right shoulder on the word ghost.
You kiss and hold her tight.



A Noun Is A Person, Place Or Thing

Crows line the wire, a still life in charcoal. Dare you to come
close enough to see how empty a mouth can be. Every breath
is a color of morning, each color; a word. One person replaced
by a thought, one place, replicated in the spine of a leaf. A black
bird, then two then three then four spring into flight, you're left
looking for any one thing to still an inveterate liar to truth.



Inter-planet Janet (Magdalena, Lily, Rosemary and the Jack of Hearts)

We're going to picnic on Golgotha. Steal a honeymoon, stumble
into nostalgia. What we once thought we had, never existed; what
we have now is already over. The last of the fall trees has a handful
of leaves holding out as if waiting for spring. I run my finger 'round
the waistband of her jeans. Goddamn, she's wicked cold.



Telegraph Line

There is nowhere for us to go so we keep to ourselves. An overheard conversation burns. The rhythm of this world doesn't match up with the subtext; a warm rush of wind, an unfulfilled promise. She brushes a loose strand of hair behind her ear. Bone turns to ash; a crumpled ticket is blown off the platform. The sky is dead and nobody knows it.



Lucky Seven

It gets harder to count the number of innocents, harder yet to separate
them from the victorious. I am afraid to listen to your voice. Afraid
I won't recognize it or worse; that I will. Don't come home I won't
be there, all that's left is history, locked in a room. I wake in a strange
bed, dreamless and in ruins. Pure white sheets, blank white walls, bare
feet touch the floor and it is spring. This time the blackout is perfect.



Verb: That's What's Happening

I'm thinking country in the middle of this puke-gray city
scape. Same shirt on for two days in a row, sauce stain
and cigarette burn on the cuff. I've a code, a cause, sharp
edges to shave the curves off. The pressure of her kiss
tells me it's over; a three story jump won't be high enough.
The beat of wings is barely audible, the wind ricochets off
our past: laughter. Then quiet.



Sufferin' Till Suffrage

Asked her what she did. Said she got lucky, it was an accident. Asked what
happened. Said she tried out a suicide attempt. Took a bottle of Seroquel,
was on life support for a week. Asked me what she should do next. Told her
how Benzos would probably do the trick.



A Victim Of Gravity

She tells me about St. Mary's cemetery, I feel the swell
of her breasts against me. We're too old for ghost stories
not stoned enough to fuck. Headstones etched with names.
Dates. No angels. The earth is warm. We lay on the grass.
Imagine how it feels to melt into the ground. This the last
stop before paradise. We are stillness, silence and all alone
in this abandoned world.



Ready or Not, Here I Come

It's always been almost there, almost there. Sometimes I underestimate myself: drunkard, sweetheart, rainmaker, bastard, one time lover, part time poet. Yeah; one raggedy-ass motherfucker. Reached the goal a long ways ago and didn't even know it until the finish line was miles behind me.


Acknowledgements

Three Is a Magic Number
Elementary, My Dear
The Shot Heard Round The World Previously appeared in Short, Fast and Deadly









Here's another new year's poem. This one I wrote early in the year, 2010.





ambushed



i
have a hitch
in my get-a-long
this morning,
a vintage mid-fifties
phrase, probably planted
in my young brain by
Tennessee Ernie Ford
or some such,
meaning i'm limping around
like an old man
because of a pain in my hip,
the result of my cheapness
in refusing to pay $200
to have someone remove
a fallen tree from my
backyard resulting in
$400 worth of personal
pain and suffering after
trying to do it myself,
plus paying $200 to someone
to do the job i couldn't finish

but that's another story

it's the phrase
i'm interested in this morning,
the phrase that slipped
directly from my brain
like a quarter
passing, unhindered, through
guts and gears of a malfunctioning
vending machine

in what secret fold of our brain
do things like this abide, a homely phrase,
a word you forgot you knew, an ugliness,
deep buried, you think, never to see again
the light of day - and suddenly there
they are again, the good and the bad
and the merely embarrassing, jumping
right out, throwing themselves
at the world like a giggle at your mother's
funeral, a subversive fart
while having tea with
the queen,
yourself revealed,
not really yourself, you explain,
but little pieces of your earlier self
you though long left behind
long banished or
forgotten

my mother
would sometimes call window shades
window lights,
an embarrassment to her
because she thought it revealed
her country-poor upbringing

my father
stuttered when excited,
like all of us
sometimes ambushed
by the
past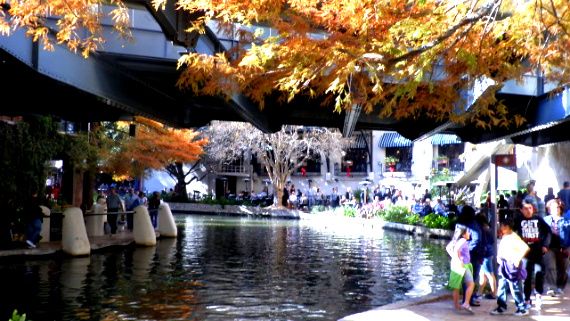 Next, I have two poems by

Andrew W. Greeley

, from his book

The Sense of Love

, published in 1992 by the Ashland Poetry Press of Ashland College.

Greeley. born in 1928 in Oak Park, Illinois, is an Roman Catholic priest, sociologist, journalist and fiction writer. He is Professor of Sociology at the University of Arizona and is a Research Associate with the National Opinion Research Center at the University of Chicago. He writes a weekly column for the

Chicago Sun-Times

and contributes regularly to The

New York Times, the National Catholic Reporter, America, and Commonweal

. He has been a frequent guest on radio and television interview programs. As a fiction writer, he is best known for his Father Blacky mystery books.

He suffered a fractured skull and left orbital bone near his eye in a fall on November 7, 2008, in Rosemont, Illinois, when his clothing got caught on the door of a taxi as it pulled away, and was hospitalized in critical condition. His website indicates that he is still recovering from the traumatic brain injury that he received.





Gamboling Gambles



Mr. and Mrs. Gamble quail
Gambol down the road,
Pair-bounded ying and yang,
Hear my T-Bird, agree to panic.
She feints to the left,
He feints to the right;
Pendulum-like they sway back and forth,
Trying to escape their own arc,
Trapped in intractable terror.

As my T-Bird looms
They run faster, I drive slower:
He feints to the left,
She feints to the right -
I'm faint from laughing -
Yapping at one another,
Neither giving an inch
(Buyer and Seller
In an Hasidic camera shop).
The T is upon them.
Straight down the road,
Like a Jack Nicklaus drive,
They compromise and fly away.

In my T-Bird shell, I laugh at them
As the Lord God laughs at us.




Dublin



Some cities are male: my own,
Commodity broker not hog butcher of the world,
Still has broad Slavic shoulders
Beneath his carefully tailored jacket.

But Dublin surely is a woman,
Voluptuous matron in her middle years,
Demanding, attractive, repellent -
This city is Molly Bloom,

Wanton, faithful, prudish, enticing,
Weary, unlaced, experienced,
Quick to reject you, turn you off
And then cradle you in her arms.

Fritzwilliam prim, Ringsend raw,
Sandycove cold, Anna Livia dark
Gandon solemn, Grafton gypsy, Mountjoy mean,
Born in the Liberties, degree from T.C.D.

Asleep when you want to play,
Eager for frolic when you need rest,
Milanese fashions if it suits her whim -
Bore-Booth, Brigid of Kildare, Scanad,
Maude Gonne, Molly Malone, Delvacheem,
Kathleen Ni Houlihan, and always Mrs. Bloom.









This was my poem for the new year, 2011, written on New Year's Day.





1/1/11



when i was a kid
i was disappointed
every year

when i'd wake up
and nothing had changed -
despite all the hoopla

the night before -
i'd crawl out of bed,
put my bare feet on the

cold morning floor,
ready to welcome all
that was new and wonderful

in the new and wonderful year,
only to discover nothing was new,
same old places, same old people,
same old sharp-nosed teachers

and piety-pounding preachers and
schoolyard bullies, with their premature
growth spurts, and pretty little girls

with mean little teeth
and my rusty old bicycle and the lump
in my mattress and....

this was back in the day,
when,
i was sure change was my friend,

now i know better -
now i know that change is a scuzzy
old bitch with a dirty mind and evil intentions

who'll screw you every
time,
twice in the morning and three times after the sun goes down...

but still i hold out hope,

for still i remember the year
i got my own growth spurt and the
school-yard bully peed his pants when he saw me coming -

so just wait until next year,
i'm thinking
on this cold new year's morning -

just wait until next year -

it'll all be different
then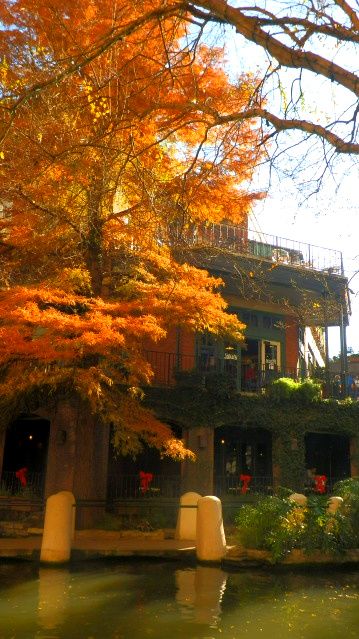 The next poems are by

Kathleen Fraser

. They are from her book,

il cuore: the heart - Selected Poems 1970-1995

, published by Wesleyan University Press in 1997.

Born in 1937, Fraser is the author of fourteen books of poetry. She was Professor of Creative Writing at San Francisco State University from 1972 to 1992. Later she was Director of the Poetry Center, founder of American Poetry Archives, and editor of the feminist/experimentalist poetry journal

HOW(ever)

.



from

Seven Uneasy Songs




1. What I Want

Because you are constantly coming to begin,
I suggest solutions and
am full of holes. See through me
when my back is turned.

A hotel is the notion of entrance
by thought. Your love is

constantly a solution,
criminally full
of no difference
when my back is turned.

I read your thoughts because
you are constantly changing and
coming through me
when my back is turned. And

I want something
for something, constantly.
Coming.


5. Going

Through his giant photo body,
heaven's blue sea.

I am leaving and will close my tongue.

*

To and fro men
(particularly)
grow

widows.
Horizon. In.

*

Trees open in the neck &

his mother's thumb appears in
the lentil heart
flood.


6. If

Suppose we are a fragment

a perfect night of immediacy
in vital places.

Up here I am the disguised flower
and you are where it came from.

To allow the hidden.
So slowly, my body.

And wouldn't you

begin
to make friends with it?

I can wait.


7. That Didn't

That didn't come down
but quietly (to touch)
as wheat grows. And shoes
in water. Here. A curving brown light
didn't drop down all around.
No center.
No field where that touch seemed
firm, almost.

(San Francisco, 1972)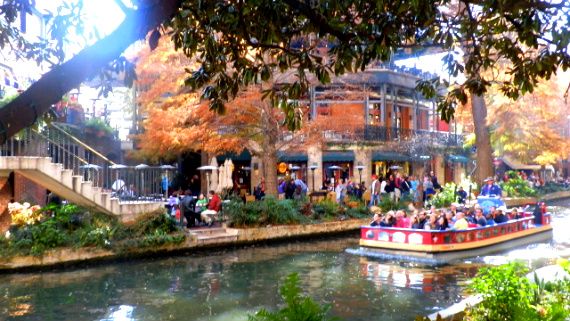 Another Little Sonyador story, number 5, 25 more to go to complete my 30.





Home for New Years



It's New Years Eve, December 31, 1952, and Little Sonyador and his mom and dad are at church, leaving behind the old year with prayers for the new one.

He would like to stand up and tell the whole church that his big brother, Tug, is coming back from Korea tomorrow so there's no question that 1953 is going to be a great year and they ought to quit worrying about it.

But he won't, because his mom and dad don't like to draw attention to themselves, even when they have great news like this.

Little Sonyador used to get excited about New Years, back when he was a little kid. But even in the few years since then, he's noticed that the first new year day isn't so different that he can see from the last day of the old year. Dad still goes to work, but gets no more money for it. Mom still works at the school cafeteria at lunch and he still walks the couple of blocks home for lunch so no one sees him seeing her there, and it's still a dirt road outside their house, rough as the back of a mule when it's dry and muddy as a frog pond when it rains, and his friend, Horacio, is still gone to pick beets and won't be back for months, and Dad's car still rattles and shakes and doesn't run for doodle, just like all his other cars always did and the boy just doesn't see nothing happening that's worth all the fuss.

But this year it's going to be great, a real new year, with his brother walking down the road toward home sometime tomorrow, home from the war, whistling, probably, just like he always used to do when he was walking home from school.

And Little Sonyador will be waiting, sitting by the road waiting, playing with his marbles, shooting holes, the marble on his pointer finger, his thumb cocked, just like Tug showed him, aiming right at the first hole.

Maybe Tug will shoot marbles with him again when he gets home.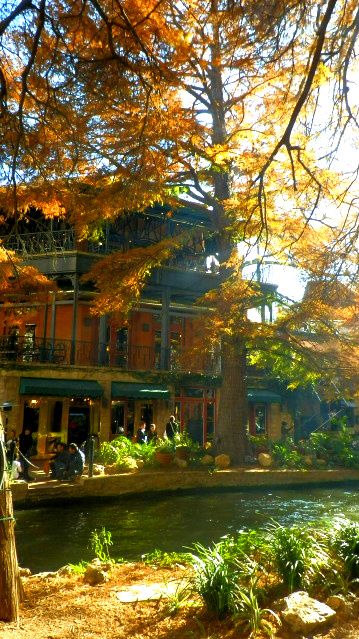 Here are a couple of poems by

Jorge Teillier

,from the book,

In Order to Talk with the Dead

, published in 1993 by the University of Texas Press - Austin. The poems in the book were translated by

Carolyn Wright

.

Teillier was born in 1935 in the small town of Lautaro, Province of Cautin, in the South of Chile. The area was called

la frontera

and was, as it had been earlier for Pablo Neruda, the farthest reaches of civilization, land of deep forests and heavy winter rainfall. His father was an agrarian reform activist and rural union organizer forced into exile after the military coup of 1971.

Teillier began writing poetry at the age of twelve and over his years published many books of poetry. Until his death in 1996, he wrote, in addition to his poetry, reviews and literary articles for Chile's leading magazines and newspapers and took part in literary conferences and events throughout the country.





Image for a Pond



And so the afternoons go by:
silent,like spent coins
in the hands of misers.
And I write letters I never send
while the apple trees are extinguished,
victims of their own flames.

Until from afar
the voices come
of windows buffeted by wind
in the abandoned houses,
and unyoked oxen go by
on their way to the inlet to drink.
Then I must ask of time
a recollection that won't be distorted
in memory's turbid pond.

And hours that are
reflections of sun
on the sister's thimble,
crackle of firewood
burning in the fireplace
and clear pebbles
flung by a blind man into the river.




I Have Trusted the Night



I have trusted the night
because I love life then
as birds
love death at the rising of the sun.
But night
is no more than a grass blade
flying at the snorting of a colt,
and by the campfire's uneven light
I see that all I have left is the terror of the worm
sensing thunder in the drop of water,
storm in the chestnut catkin's fall.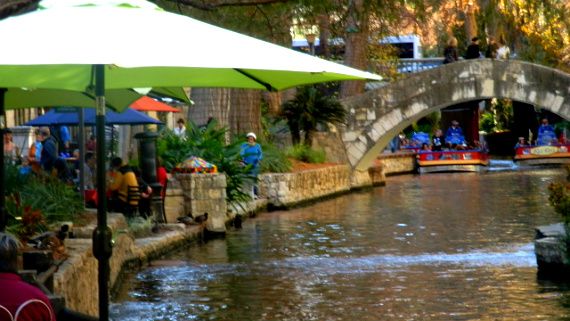 This is another poem from January 2011. I ran across it will looking for the New Year's Day poem I used above.

It struck me as a appropriate poem for this Republican nomination season. Though I am a non-believer now, I was raised as a Christian and the Jesus Christ I met and came to admire as part of my religious education does not seem anywhere apparent in the political campaigns of the Republican hopefuls, despite all their born-again rhetoric or the so-called born-again religious radicals they seem to be directing their campaigns to.





an atheist defends Jesus from those who appropriate his name




the church is a creation of Paul,
not Jesus,
says one of the religiosos
to the others

and in a flash
my mind is cleared
as all the contradictions
between the two thousand

years
of Christianity
and the thirty years
of Jesus

are explained -
Jesus, on one hand
claiming for himself no divinity,
(for how could he claim divinity

yet
instruct us, the least divine
creature
in all of creation,

to be like him)
claiming the god of the Jews,
not as his father
but as love, and peace,

and forbearance,
for it is through forbearance,
he taught,
that freedom and justice will come,

the inheritance
of the meek,
a joyful heart
and peace of the just -

Jesus,
the revolutionary Jew,
the greatest danger to his ministry
not the Roman or the other Jews

but the church founded in his name
by Saul who became Paul, the evangelist,
the mystic,
the counter-revolutionary

denier of the flesh
and human will…
and, so, in his church's teaching
the favored creation became the lowest,

subject to the will and approval
of a revised Jesus,
an anti-Christ Christ
who calls upon his faithful

to grovel prostrate before
the ascendant
princes
of quarreling sects

and the dogma
that debases
his
name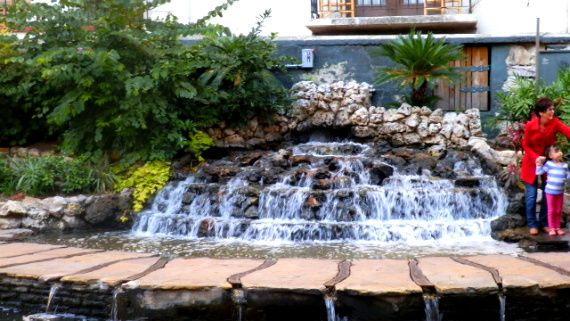 Next, here's a poem by

John Oughton

, from his book

Counting Out the Millennium

. The book was published by Pecan Grove Press in 1996.

Oughton was born in Guelph, Ontario in 1948. In 1959-61, he lived in Egypt and Iraq while his father worked for the World Health Organization. After high school, he attended Glendon College and then the main campus of York University, completing a BA and MA in English.

In 1973-74, he lived in Kyoto, Japan. Returning to Canada, he worked for Coach House Press, briefly for the Charlottetown, PEI newspaper The Guardian-Patriot and in communications for York University and an accounting firm.

During this period, he twice attended the Jack Kerouac School of Disembodied Poetics at Naropa Institute in Boulder, Colorado. Active as a free-lance literary journalist, he now teaches English at Centennial College in Toronto, and runs a micro-mini press, Sixth Floor, which produces chapbooks





Open House



This must be his gift to the bride:
passion so untrammeled tat he still
shouts and writhes
although three me sit on him
unable either to hurt him -
circling, silent onlookers record every move -
or to let the handle
of his emotional grenade release.

I can barely see him under the me on him.
My daughter, holding my hand, is puzzled -
this must some new adult game.
She is fresh from riding tired ponies
at the other side of the quad, and
here are men riding a man.

Torn turf supports them, and the leaden sky
presses down like a printmaking plate.
The bride is invisible
but ritual accessories surround this knot
of one man's rage:
white stretch limo at the college's curb
with crepe streamers and paper flowers,
mute hangers-on in Sd Silver tuxes,
photographer hung with lenses,batterie, cords.

The police lead him away,
his performance complete.
He gave the bride her only present
unmediated by questions of taste or cost:
would her new husband have roared or
ripped the ground for her?
Would I?

Whether he is the jilted boyfriend
or madman whose comet's orbit
intersected this event by accident:
he had intensity of feeling she
will long for. She will keep this memory
when the wedding albums stay closed:
he loved her enough to do this.

I long for emotion
only bruises and handcuffs can frame;
but my daughter's small hand
keeps my balloon on the ground
so I save this moment for reference
when suitors call on her.









I don't have a New Years poem for 2007, or, rather, I probably do but have no idea how to find it since, I didn't start responsible record keeping until mid-year. I do have a new years eave poem from 2007 and this is it.





numbers





at
1
2
0
1
they shift
from
1
2
3
1
0
7
to
0
1
0
1
0
8
just another
set
of numbers
to remember,
ssn
drivers license
telephone numbers
military id numbers
but
even worse than
those
numbers, these
numbers
change
every minute
and every
6
0
th
particle
of a minute
like
when I started this
it was
0
8
0
9
1
2
3
1
0
7
and now
it's
o
8
1
5
1
2
3
1
0
7
and it keeps
going and going
and going like that
and by god
you could run out
of paper trying to keep
track
in no time at all
and so i just think
we should save
all that paper
and just forget about it,
save
the trees
and just forget about it
and while we forget that
we could
also forget that
just a few numbers
past
0
1
0
1
0
8











My last library poems this week are by

Virgil Suarez

. The poems are from his book,

Palm Crows

, published in 2001 by the University of Arizona Press.

Suárez was born in Havana, Cuba, in 1962, and moved to the United States in 1974. He received his M.F.A. in Creative Writing in 1987 from Louisiana State University. His books of poetry include:

Guide to the Blue Tongu

e, for which he won the Book Expo America/Latino Literature Hall of Fame Poetry Prize. He is also a novelist, and has written about his experience as a Cuban refugee and a Cuban-American. His work has been included in many anthologies, such as

Paper Dance: 55 Latino Poets

, which I have in my library and have used as a source for "Here and Now."

Suárez has achieved such distinctions as the Florida State Individual Artist Grant, a G. MacCarthur Poetry Prize, and a National Endowment for the Arts grant. He has acted as a Mid-Atlantic Arts Foundation Panelist in 2000 and a National Endowment for the Arts Fellowship Panel/Judge in 1999. He lives in Tallahassee, Florida, where he is an associate professor of creative writing at Florida State University, Tallahassee.





Song to the Sugarcane



At Publix today with my daughters
I spotted the green stalks of sugarcane

tucked under the boxed Holland tomatoes,
ninety-eight cents a stalk. I grabbed the three

left and brought them home. My daughters
born in the United States, unlike me, stand

in the kitchen in awe as I take the serrated
knife and peel away the hard green layer,

exposing the fibrous, white pure slices.
"Here," I say, "nothing is ever as sweet as this."

We stand in the kitchen and chew slices
of sugarcane as I tell them this was my candy

when I was a kid growing up in Havana,
this was the only constant sweetness

in my childhood. This delicious, sweet stalk.
You chew on a piece to remember how

to love what you can't have all the time.




Song to the Mango



For years while he lived in Los Angeles,
then later in Hialeah, Florida, my father
didn't eat mangos. He would come home
from the market with my mother,
and he would tell her he had seen them
on the stands, mangoes from Mexico,
flown from Hawaii, but he couldn't eat
them, not those mangoes - it pained him,
he said,

"me duele mucho."

My friend
Wasabi once asked my father why.
"They're just as good and sweet as Cubans."
and my father flew into a rage, called him a punk,
a blasphemer for making such a statement.
No mango could ever be as delicious
as a Cuban mango. We laughed
at my father's stubbornness, his refusal
to eat a fruit he obviously loved
because my mother claimed my father
dreamt of mangoes, when as a child he devoured
them by the dozen, their juices trickling
down his chin, their sweet tartness polished
on his lips. And when he died of a massive
heart attack at Palm Springs hospital,
the day the mango fruit cocktail soured
in the cafeteria trays nurses and doctors
who tasted it puckered in distaste, that night
I dreamt mangoes fell off trees,plummeted
to earth like shot ducks, dead hopes,
and I could finally understand my father's
avoidance, how even fruit too spoils
in foreign countries.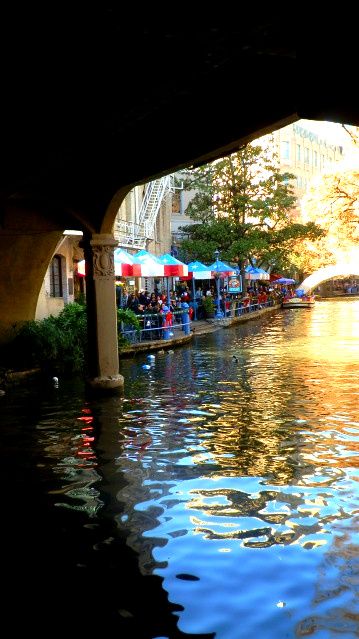 Here's my last for the week.





Going to the Drive-In Movie



Sonyador's big brother, Tug, has been back from Korea for a couple of months, shares a bedroom with Sonyador and little brother, Conch, sings, sometimes, with his guitar-playing friend, Fumo, at a rock-a-billy radio station late at night, works construction during the day, has a slick-back ducktail just like Elvis, a long, low '52 Chevy fastback he bought when he came home, and lots of girlfriends. He mostly comes home late.

Tug always had a nose for a good fight, came home bloody and black-eyed a couple of times, always said, like he said before he went into the army, "Well, you should'a seen the other guy," which was probably true since he liked to fight and had the nerve to see any fight to the end.

He didn't stay around home much and some days Sonyado would see so little of him it was mostly like he hadn't really come home.

But he did take Sonyador and Conch out fishing one Saturday, out on the settling basin in a little rowboat he borrowed from one of his friends and Sonyador and Conch liked that, even though they didn't catch nothing but a couple of little perch, and Tug just him goose hunting early one Sunday morning. Sonyador didn't like that so much because it was very cold and there were no geese and he didn't even get to shoot the gun at anything.

He also took Sonyador to the drive-in once, a Saturday night; Conch couldn't go because he couldn't stay up that late, but Sonyador could.

They stopped on the way to the movie to pick up Tug's girlfriend and after Tug went into her house to get her, Sonyador saw him through the bedroom window with the girl while she was getting dressed. The boy didn't know much about good girls and nothing at all about bad girls, but he suspected this girl might not be one of the good ones.

When they got to the drive- in, Tug gave him 50 cents to buy a coke and popcorn and told him to go to the play area up by the screen and stay there. "Don't come back until the movie's over," Tug said.

When the movie was over, Tug took Sonyador home, then left to take the girl home

Tug didn't get home until really, really late that night.








Everything here belongs, as always, to the people who created it. My stuff is free for the taking, though I do expect proper credit for me and for "Here and Now" if it's used elsewhere.

I am allen itz, owner and producer of this blog, and still selling, selling, selling (though i'm a champ at self-validation, you know, it's nice when someone else chimes in).




Available for Amazon, Barnes and Noble, Sony eBookstore and Appple ibookstore -


"Always to the Light"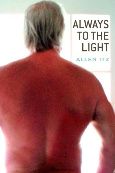 "Goes Around, Comes Around"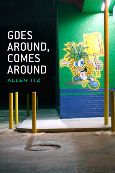 "Pushing Clouds Against the Wind"





And
For those of a print-bent, available on Amazon


"Seven Beats a Second"