Downtown in December
Wednesday, December 14, 2011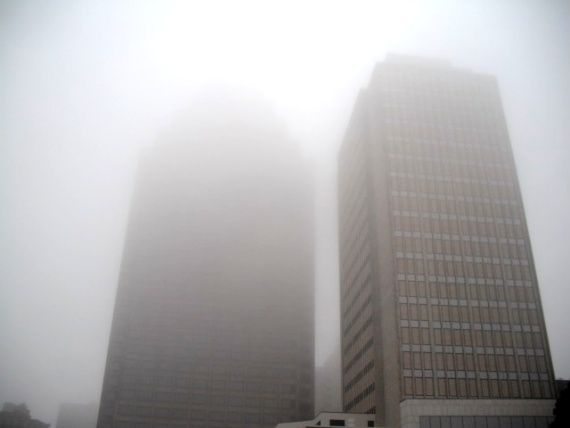 I have something unusual, all of the poems this week, excluding my own, are from a single book,

Harper's Anthology of 20th Century Native American Poetry

. It's a great book, published in 1988 by HarperCollins, with a collection of fine poets. Every time in the past I've gone to this book, I've picked a poet or two, then left it behind, wishing I could do more. So this week, I'm doing more; think of it as a tribute post to Native American poets

The photos are new, taken during a walk-around downtown last week on a very wet, wintery day.

And, as for my own poems, most of them are old, written either during or written about this time of the year in years past. The reason for the old poems - I want to post this early and take a week or two off without the daily grind that it takes to get this out every week. Since early 2006, I have posted every week, taking, I think, no more than five or six weeks off during those six or so years. I'm thinking I'm due for a break. The problem is I enjoy doing this so there's a good chance I'll be back earlier than planned. So, "Here and Now" may be back after the new year, or it may be back after Christmas.

On the other hand, I have two books for next year progress, both at the stage where attention is required, so maybe I'll have enough to do without stumbling back to this before I'm intending to right now.

Hope the next year is better than this year, which sucked. Except on a personal level, while the world and the nation was sucking big time, I had a pretty good year. Leaving me not really sure of what to wish for in 2012 - something better for everyone else, more of the same for me, I guess.

So, anyway, here's our happy poetry wranglers for maybe the last time in 2011, that suckie, pretty good year.





George Vizenor


White Earth
March in North Dakota
Seasons in Santa Fe



Peter Blue Cloud




The Old Man's Lazy





Me




not rain, but wet





Duane Niatum


White Owl near Ocean Shores
The Art of Clay



Me




ghosts of inspiration past





Louis (Little Coon) Oliver




Empty Kettle





Mary TallMountain




There Is No Word for Goodbye





Frank Prewett




Plea for Peace





Me




legacy





Jim Barnes




A Season of Loss





Me




balance of power





Jimmie Durham




Columbus Day





Me




making tamales on Christmas Eve





Simon J. Ortiz


Spreading Wings on Wind
Four Bird Songs



Me




just another winter day





Lance Henson


At Chadwicks Bar and Grill
coyote fragments
near twelve mile point



Me




Christmas wishes





Linda Hogan


To Light
Man in the Moon



Me




spaghetti games





William Oandasan


Words of Tayko-mol
Acoma



Me




things I'd rather not think about





Wendy Rose




Alaskan Fragments, June 1981 - Summer Solstice





Me




departures





Steve Crow


revival
water song



Earle Thompson


Song
No Deposit



Ray A. Young Bear




The Language of Weather





Me


beacon
blackout at the oasis



A. Sadongei




For Carlos Charles Bucillio





Me




meeting with the movers and shakers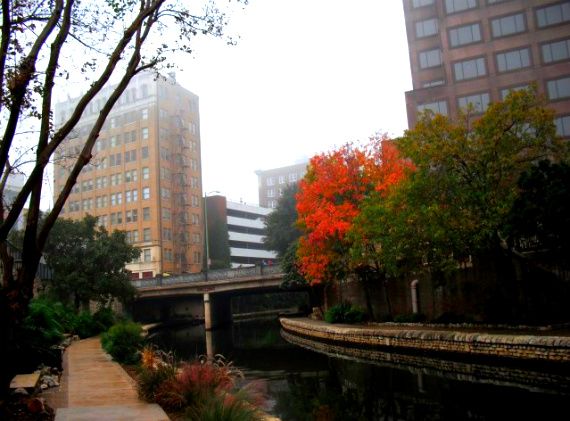 My first poet from the anthology is

George Vizenor

. Of the Chippewa tribe, Vizenor was born in Minnesota in 1934. Ultimately a poet and teacher, he lived in several foster homes after his father was murdered. He eventually moved in with his mother and stepfather, but was later abandoned by his mother. When Vizenor was fifteen years old, his stepfather was killed in a work accident. He joined the Minnesota National Guard in 1950, at age fifteen, and was honorably discharged after a year when the unit was activated and sent to Korea. He enlisted in the Army two years later and was on active duty from 1952 to 1955, serving in Japan. He studied at New York University from 1955-56, earned a B.A. from the University of Minnesota in 1960, pursued graduate work at the University of Minnesota from 1962-70, and won a Bush Fellowship for study at Harvard University in 1974. Vizenor served as a community advocate and director of the American Indian Employment and Guidance Center in Minneapolis in the late 1960s. He was a staff writer for the Minneapolis Tribune from 1968-70 and contributing editorial writer in the late 1970s through the 1980s.

Vizenor began his teaching career at Lake Forest College, Illinois in 1970. He was director and professor of Native American studies at Bemidji State University from 1972-73. He taught at the University of Minnesota from 1977-85, the University of California-Santa Cruz from 1987-90, and the University of Oklahoma from 1990-91. Vizenor is Professor Emeritus at the University of California, Berkeley and he currently teaches American studies at the University of New Mexico. Vizenor is the founder and series editor of the American Indian Literature and Critical Studies series at the University of Oklahoma Press. Vizenor won the 1988 American Book Award for

Griever: An American Monkey King in China

and he received an Honorary Doctor of Humane Letters from Macalester College in 1999.




White Earth





Images and Agonies



late october sun
breaks over the cottonwoods

tricksters
roam the rearview mirrors
government sloughs

colonial remembrance cards
capture trees
cultures close for the season

beaded crucifixion
double over in the reeds

shamans at the centerfolds
pave the roads
publish their poems

fiscal storms
close the last survival school

animals at treelines
send back the hats and rusted traps

touchwood a bad medicine




March in North Dakota



the whole moon
burns behind Jamestown

seven wings of geese
light the thin ice

asian sun
bleeds on the interstate

pressed flowers
tremble in the prairie stubble

paced on the mirror
my fingerprints blot the past




Seasons in Santa Fe





Four Haiku:



mountain snow
warblers search the apricots
no apologies

the poplars chatter
our words come close to winter
hail on the lawn chairs

catalpa blossoms
spread over a new black car
catch our breath

social bees
wheel inside a paper cup
children at the park


Also from the anthology, I have a poem by

Peter Blue Cloud

. Born in Quebec in 1935, Blue Cloud is a Mohawk poet. He was raised on a Mohawk reservation in Quebec where attended school as well as in Buffalo, New York. While he spoke only the Mohawk language at home, he was introduced to books in English by his grandfather. He began writing poems and songs as a teenager. He first published in the journal Akwesasne Notes, where he became poetry editor in 1975. He has also worked as an ironworker, logger, carpenter, and woodcutter. He has published six books of poetry and won the American Book Award, before Columbus Foundation, in 1981




The Old Man's Lazy,



I hard the Indian Agent say,
has no pride, no get up
and go. Well, he came out
here and walked around my
place, that agent. Steps
all through the milkweed and
curing wormwood: tells me
my place is overgrown
and should be made use
of.

The old split cedar
fence stands at many
angles, and much of it
lies on the ground like
a curving sentence of
stick writing. an old
language, too, black with
age, with different
shades of green of moss
and lichen.
He always
says he understands us
Indians,
and why don't
I fix the fence at least;
so I took some fine
hawk feathers fixed
to a miniature woven
shield
and hung this
from an upright post
near the house.
He
came by last week
and looked all around
again, eyed the feathers
for a long time.
He didn't
say any;thing, and he didn't
smile even, or look within
himself for the hawk.

Maybe sometime I'll
tell him that the fence
isn't mine to begin with,
but was put up by
the white guy who used
to live next door.
It was
years ago. He built a cabin,
then put up the fence. He
only looked at me once,
after his fence was up,
he nodded at me as if
to show that he knew I
was here, I guess.
It was
a pretty fence, enclosing
that guy, and I felt lucky
to be on the outside
of it.
Well, that guy
dug holes all over his
place, looking for gold,
and I guess
he never
found any. I watched
him grow old for over
twenty years, and bitter,
I could feel his anger
all over the place.
And
that's when I took to
leaving my place to do
a lot of visiting.
Then
one time I came home
and knew he was gone
for good.

My children would
always ask me why I
didn't move to town
and be closer to them
.

Now, they
tell me I'm lucky to be
living way out here
And
they bring their children
and come out and visit me,
and I can feel that they
want to live out here
too, but can't
for some reason, do it.

Each day
a different story is
told me by the fence,
the rain and wind and snow,
the sun and moon shadows,
the wonderful earth,
this Creation.
I tell my grandchildren
many of these stories,
perhaps
this too is one of them.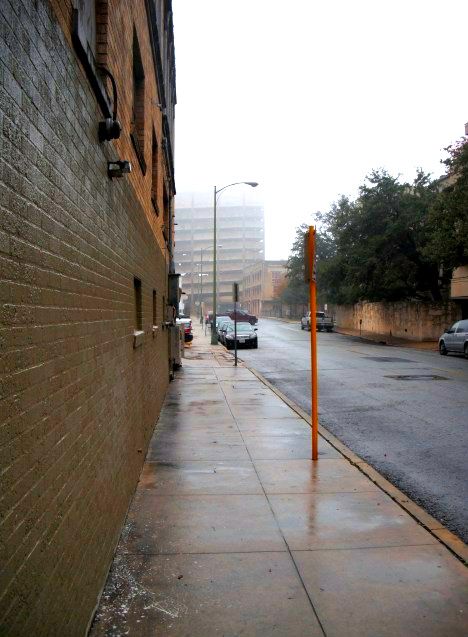 Months of drought, probable a couple of more years of it before it's over. But a wet December, and a wet December day with very strange rain.





not rain, but wet



another, swampy, rainy day,
but not rain, really,
if you define rain as wet fallen from the sky,
but these last several days
something else, wet that does not seem to fall,
but just to materialize in the air,
so that everything is wet, streets, sidewalks,
parking lots, covered patios as well, anything
open to the outside creep of hanging wet, wet,
slippery, frog-land, the wet everything
they've dreamed about as they slept in dry creekbeds
under sun-baked mud

***

downtown,
a walk downtown
in winter, the wet hanging from every building,
tops of buildings hidden in dense fog, the river quiet
but for the tiny splash of ducks as they paddle,
webbed-feet roiling beneath the surface,
head and bills dripping in the wet above the wet, a beautiful
day for walking through silent streets, along the mirror-river,
following the ducks, listening to the frogs sing their guttural hosannas
as they emerge from the mud to the warty gates of froggy-heaven

a quiet moment, alone in the midst of many…

***

a dry, dusty, summer, ablaze with six months of August heat,
not defeated, for there will be another summer without water
and probably at least more summer, of drought after that,
but pushed back for the week by cold and wet that materializes
in the air, hangs there, making drip on all that is not insulated
by thick windows and locked doors through which only
the smallest damp may creep

a beautiful day for walking wet and chilled, the day like a cold beer,
pulled fresh from its ice-chest bed, left out after a hard day's work
in the field to dew up at an end of summer day picnic,
a break in the summer,
waiting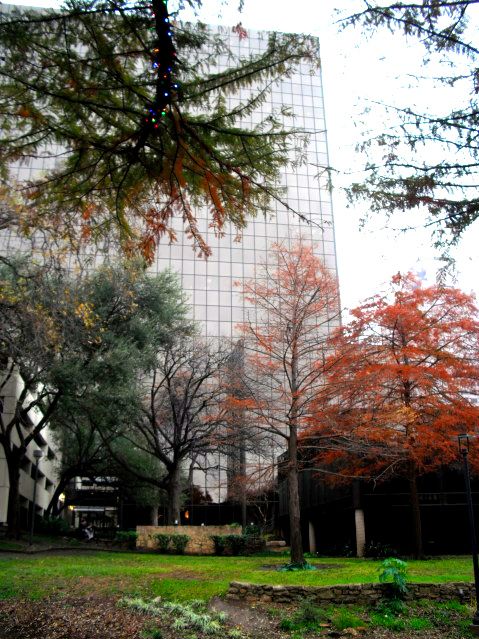 Next from the anthology, I have two poems by

Duane Niatum

.

Born Duane McGiness in 1938 in Seattle, the poet, fiction writer, playwright, and editor adopted the name,Duane Niatum, after one of his S'Klallam tribal ancestors. After his parents' divorce when he was four, he studied S'Klallam tribal ways with his maternal grandfather. At age 17, Niatum joined the Navy and was stationed in Japan. He received a BA from the University of Washington, an MA from Johns Hopkins University, and a PhD in American culture from the University of Michigan.

Niatum has been widely published and honored, his poems widely anthologized and translated into more than a dozen languages. His honors include residencies at the Millay Colony for the Arts and Yaddo, the Governor's Award from the State of Washington, and grants from the Carnegie Fund for Authors and the PEN Fund for Writers.

Niatum still lives in Seattle and has taught at Evergreen State College and the University of Washington, as well as area high schools.





Snowy Owl near Ocean Shores



Snowy Owl, storm cast from the arctic tundra,
sits on a stump in an abandoned farmer's
field. Beyond the dunes cattails dance as steady
as the surf, rushing and crashing down the jetty.

From two-hundred feet away he seems to spot
a meal crawl from mud hole to grass-patch.
When nearly an hour passes and nothing darts,
a North Pole creature shows us how to last.

The wind ruffles his feathers from crown to claws
while he continues gazing at the salt-slick rain.
So when a double-rainbow arced the sky
before us, we left him to his white refrain.




The Art of Clay



The years in the blood keep us naked to the bone.
So many hours of darkness we fail to sublimate.
Light breaks down the days to printless stone.

I sing what I sang before, it's the dream alone.
We fall like the sun when the moon's our fate.
The years in the blood keeps us naked to the bone.

I wouldn't reach your hand, if I feared the dark alone;
My heart's a river, but it is not chilled with hate.
Light breaks down the days to printless stone.

We dance from memory because it's here on loan.
And as the music stops, nothing's lost but the date.
The years in the blood keep us naked to the bone.

How round the sky, how the planets drink the unknown.
I gently touch; your eyes show it isn't late.
Light breaks down the days to printless stone.

What figures this clay; gives a sharper bone?
What turns the spirit white? Wanting to abbreviate?
The years in the blood keeps us naked to the bone.
Light breaks down the days to printless stone.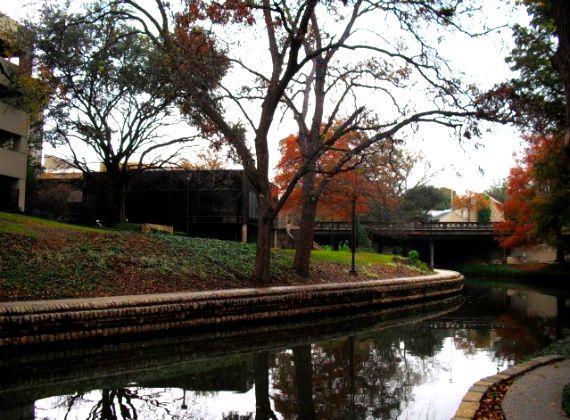 Oh, the trials of the poem-a-day-poet.





ghosts of inspiration past



I used to have
breakfast staff meetings,
bringing in all my managers
every quarter
for a two-day retreat,
beginning at breakfast,
day one,
not so much business
at breakfast
but just a welcome, howdy-do
for people spread out over several
hundred miles who didn't usually see each other
but for these meetings

I never started any meeting,
including breakfast,
before 8:30 or 9, unlike
the fellow who called the meeting
this morning at the tables next to mine,
7 a.m., bright and early,
the boss evidently
considering himself such an august
personage that his employees would
certainly be glad to give up an hour
of their early-morning day for the privilege
of watching him chew his wheat-toast

I was smarter than that,
understanding that since I rarely
came to these meetings with good news
and since all the managers had lots else to do,
usually seeing these meeting as pains
in their work-a-day-asses and not happy
to be there, I gave everyone and extra hour
or so every morning before starting the meeting
(knowing all the while that for some of the older,
more established managers the extra hour
I was giving was actually an hour less than
they normally gave themselves in the morning
but being more interested in outcome than
process, I never made an issue of unless it became
an issue for those who worked for them)

and speaking of outcome over process, my
process of poem-writing is clearly leading
to an outcome no one could possibly be
interested in, unless they prefer boring memoir to
poetry, in which case they should be somewhere
else and me as well if I continue on this
road upon which I have now wasted what seems
several thousand words of overpowering disinterest
to everyone...

making it time to change course
and seek something that is not of over-
powering disinterest to everyone, but I'm
coming up short in that department
and can only think of the Christmas cards
I need to do today, a job I always put off
even though my Christmas card list
has dwindled to only five or six, hardy
Christmas cheer types who persisted
in sending me cards even though I only
occasionally send one back to them -
thus winnowing my annual Christmas card
down to the afore mentioned five or six
whose dedication and persistence in wishing
me a Merry Merry Christmas I will reward
with a 25 cent reply card fromWalMart…

but, once again,
more memoir, still no
poem of no interest to anyone, except
perhaps my mother, were she still alive,
and even she, I expect, would condition
her interest upon receipt of a
better that 25 cent WalMart Christmas
card from me…

but again, unless Mother's spirit is hanging
over my shoulder (which she does that some-
time, you know) reading this, there is
in sum no one interested, unless you made
it this far in reading (and I sincerely apologize
for that) and haven't escaped
to your refrigerator for extra strawberry
jam for you English muffin, in which case I
congratulate you on your dedication and
promise to find a way to get out of this
soon…

like
maybe I'll just sit here and watch the deer
grazing across the way in the wet morning
moving in and out of the foggy tree line
like ghosts of inspiration past…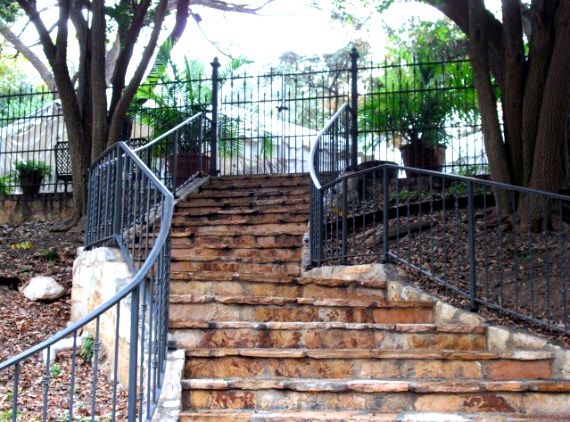 Next, I have a couple of the earliest poets from the anthology.



The first is

Louis (Little Coon) Oliver

, a Creek Indian, born in Oklahoma in 1904. A descent of the Golden Raccoon Clan, he traced his ancestry to those who lived along Chattahooche River in Alabama.

Oliver died in 1991.




Empty Kettle



I do not waste what is wild
I only take what my cup
can hold.
When the black kettle gapes
empty
and children eat roasted acrons
only,
it is time to rise-up early
take no drink - eat no food
sing the song of the hunter.
I see the Buck - I chant
I chant the deer chant:
"Hehebah-Ah-kay-kee-no!"
My arrow no woman has ever touched,
finds its mark.
I open the way for the blood to pour
back to Mother Earth
the debt I owe.
My soul rises - rapturous
and I sing a different song,
I sing,
I sing.


The second of the earlier poets is

Mary TallMountain

, born in 1918 of Athabaskan-Russian and Scotch-Irish ancestry in a small village along the Yukon River in Alaska.

When her mother became terminally ill, Mary was adopted by a non-Native couple and taken away from her village. Traumatized first by losing her family and homeland, then by the harshness of mainstream American culture, she wrote that she felt like an angry outsider for many years. Turning to poetry,she became a well-known, widely published and honored poet.

Before her death in 1994, lived for many years in San Francisco's Tenderloin district where she is remembered for her generous encouragement of aspiring writers of all ages, from inner-city San Francisco to remote villages in Alaska where she taught poetry to children in her later years.




There Is No Word for Goodbye



Sokoya, I said,looking through
the net of wrinkles into
into wise black pools
of her eyes.

What do you say in Athabaskan
when you leave each other?
What is the word
for good-bye?

A shade of feeling rippled
the wind-tanned skin.
Ah, nothing, she said,
watching the river flash.

She looked at me close.
We just say, Tlaa. That means,
See you.
We never leave each other.
When does your mouth
say goodbye to your heart?

She touched me light
as a bluebell.
You forget when you leave us,
you're so small then.
We don't use that word.

We always think you're coming back,
but if you don't,
we'll see you someplace else.
You understand.
There is no word for goodbye.


The earliest poet in the book is

Frank Prewett

, an Iroquois born in Ontario in 1893. He was educated in Toronto at the University of Toronto where he studied the arts from 1911 to 1916. He enlisted in the Canadian Artillery before graduating and served as a lieutenant in World War I until he was wounded. While recovering from his wounds, he met Siegfried Sassoon, who encouraged his writing, which he sent to Virginia Woolf who published his first book of poems in 1917.

He received a scholarship to Oxford where he received his B.A. in 1922 and his M.A. in 1928. He also taught at the University School of Agriculture and Forestry in Oxford, where he published a series of studies on the marketing of farm produce and milk. He served again in the military during the Second World War and, eventually, as a civilian adviser to the Supreme Command in southeast Asia. He retired in 1954 to Scotland where he lived until he died in 1962.




Plea for Peace



A steep valley overhung by trees
And a ditch ripple, noiseless, nosing its way
Where dwell all seasons quiet and at ease,
Nor bird nor shine but comforting peace all day.

Let the plain be bare, wide and lone
that hides the valley, the noiseless rill:
Brack be the water, slippery the stone
So there be peace, peace and quiet still.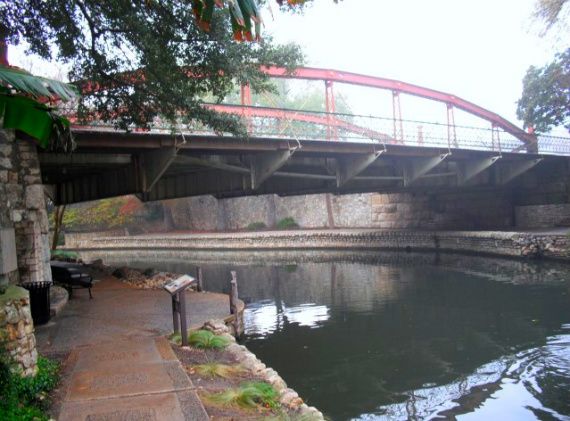 I began my poem-a-day regimen in 2007. This is a poem I wrote new year's eve of that year, thinking about the kind of thing one thinks about when turning the calendar page to a new year.





legacy



in 120 years
or less
everyone on the planet
today
will be dead

i read that
this morning

that's you and me
gone
and everyone
you know
and everyone
I know
and the last surviving
World War I vet,
as well as the baby
due to be born
at 12:01 a.m.
of the new year
and all the celebrities
you read about in People
magazine and all the
politicians running for
president, losers
just like you and me
in the mortality race,
and everyone who
wronged you as well
as everyone who
took up your cause

all gone,
all of us, succumbing
to the death to which
we are born, all of us

what will be our legacy?

for me,
it's only dust I'll leave behind

dust that blows across
some plain
then into the sky
to become the grit
around which
a rain drop grows,
part of a spring shower
to feed the roots
of grass and trees
and summer blooms
that delight lovers
who have never heard
my name

then back
to dust
again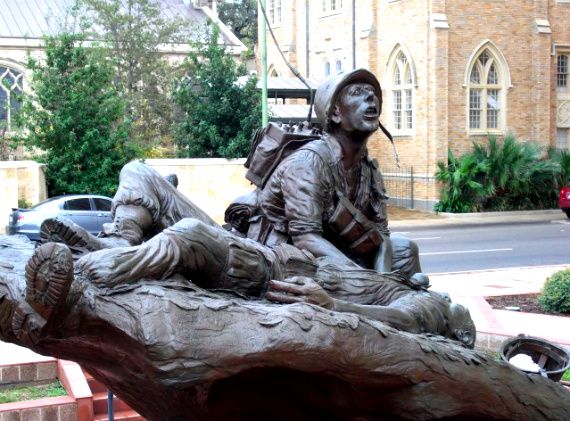 Jim Barnes

, my next poet.

Born in 1933 in Oklahoma, Barnes is of Choctaw and Welsh heritage. He received his BA from Southeastern State College in Oklahoma in 1964 and his MA and Ph.D. in 1965 and 1972 from the University of Arkansas. He taught at Truman State University from 1970 to 2003, where he was Professor of Comparative Literature and Writer-in-Residence. After retiring from Truman State, he was Distinguished Professor of English and Creative Writing at Brigham Young University until 2006. On January 15, 2009, Barnes was named Oklahoma poet laureate for 2009-2010.

He is a widely published and honored poet.





A Season of Loss



We left the horses in the draw
and climbed the painted ledge to see
the blue and distant home but saw
an autumn sun set fire to trees

on ridges we had yet to pass:
gnarled trees that burned and stood
more than a shifting phoenix, cast
in colors other than mild moods.

Our blood was now to thin to know
the half-moon brother, our skin too pale;
yet we, hands out, tried again to sow
our spirit in the stars. A frail

effort: our father's blood pulsed slow.
At our back a glyph grew perfect:
hard in stone a hand drew back to throw,
a sun stood still, a moon arced, sticks

grew into bones. Only human,
we touched out thoughts, hands, eyes,
assured ourselves of the moment,
and leaned together hard against the sky.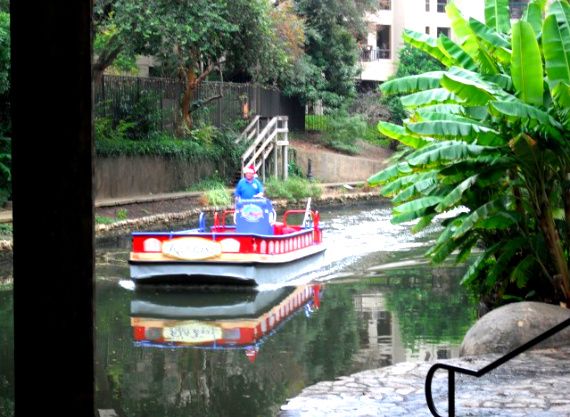 Actually, I like women, I truly do. Some of my best friends are women.





balance of power



my lovely
and gracious spouse
of the female persuasion
has been on my case
because I bought a small
bag of dog food for our
front-porch cats, refusing,
in her femalien obstinacy,
to believe that cats will eat
dog food, or anything food-like,
for that matter, if you warm it up
to body temperature so that the cat
can imagine it is its own fresh kill,
brought down after a wild chase and pounce
in its backyard savannah…

now it's possible, in a distracted mood,
thinking manly-thoughts,
that I may have picked up a small
bag of dog food for the cats by
accident, but I dare not admit that,
for as I previously specified, my
gracious and lovely spouse is of
the female persuasion and you know
how they are when they catch a man,
deep in manly thoughts, making
a very stupid manly-mistake that
no female would ever make,
even If wearing pants and a
poka-dot, brocade jock-strap
(they do that sometimes,
you know, in the privacy
of their own female Fortresses
of Solitude) practicing
for the day when the male
in the spousal relationship
passes on to the great pool hall
in the sky, leaving his female
spousal counterpart his
73 Dodge Charger, his vintage
baseball card collection, and
the tragically underused family
jewels grown dusty and pea-sized
in her apron pocket, and while he will
be sorely bereft as he watches her
grind through the gears of his
Charger and break the hermetically-sealed
seals of his of baseball cards,
the fate of his balls,
so rarely used,
isn't much of an issue to him…

even so, ever man knows
that he will ultimately lose, whether
in this world or the next, it is im-
portant to maintain,
for as long as possible,
the balance of spousal power
that sustains the relationship
on an even keel, until it doesn't,
and men are no longer allowed
to wander aimlessly on the highways
and byways of our great country
without asking directions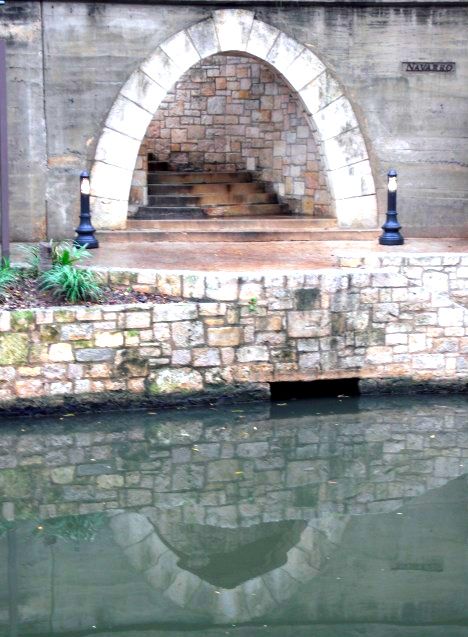 Probably the most militantly angry of the poems in the anthology is the next piece by

Jimmie Durham

, a sculptor, essayist and poet.

A Wolf Clan Cherokee, Durham was born in Arkansas in 1940. He received a B.F.A. from Ecole des Beaux Arts in Geneva in 1973. During the 1970s he was a member of the Central Council of teh American Indian Movement and was a founder and executive director of the International Indian Treaty Council. In 1987 Durham moved to Cuernavaca, Mexico, where he was based until moving to Europe in 1994.





Columbus Day



In school I was taught the names
Columbus,Cortez and Pizzaro and
A dozen other filthy murderers.
A bloodline all the way to General Miles,
Daniel Boone and General Eisenhower.

No one mentioned the names
Of even a few of the victims.
But don't you remember Chaske, whose spine
Was crushed so quickly My Mr. Pizzaro's boot?
What words did he cry in the dust?

What was the familiar name
Of that young girl who danced so gracefully
That everyone in the village sang with her -
Before Cortez's sword hacked off her arms
As she protested the burning of her sweetheart?

That young man's name was May Deeds,
And he had been a leader of a band of fighters
Called the Redstick Hummingbirds, who slowed
The march of Cortez' army with only a few
Spears and stones which now lay still
In the mountains and remember.

Greenrock Woman was the name
Of that old lady who walked right up
And spat in Columbus' face. We
Must remember that, and remember
Laughing Otter the Taino,who tried to stop
Columbus and who was taken away as a slave.
We never saw him again.

In school I learned of heroic discoveries
Made by liars and crooks. The courage
Of millions of sweet and true people
Was not commemorated.

Let us then declare a holiday
For ourselves, and make a parade that begins
With Columbus' victims and continues
Even to our grandchildren who will be named
In their honor.
Because isn't it true that even the summer
Grass here in this land whispers those names
And every creek has accepted the responsibility
Of singing those names? And nothing can stop
The wind from howling those names around
The corners of the school.

Why else would the birds sing
So much sweeter here than in other lands?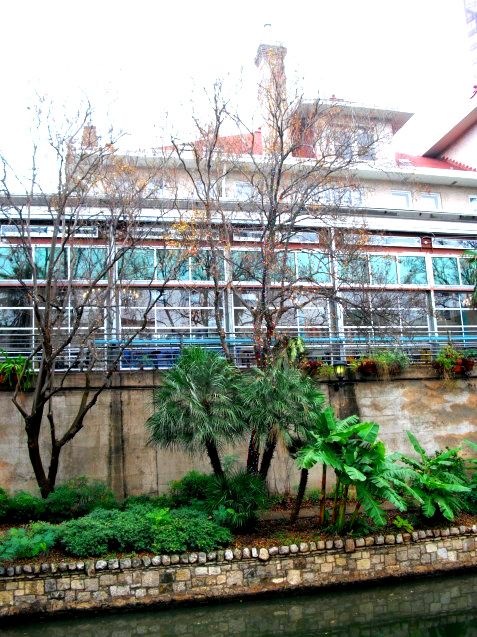 My Christmas poem, 2008.





making tamales on Christmas Eve



well,
with a Mexican mama
and a bunch of Mexican tias
in the house
it turns out
the only one who knows
how to make tamales,
has ever made tamales
before,
is my half-Mexican son

so we all gather around,
the aunts and uncles
nephew and nieces,
mom and dad,
to watch
him do the magic mixing
of the masa,
the spicing of the meat
(pork and chicken),
then all file into the
dining room
to take places
around the table,
corn shucks
in the middle,
a bowl of masa
and a bowl of meat
in front of each of us
and begin our part of the
night's entertainment,
spreading the masa
just so
on the damp corn shucks,
too much masa,
we scold each other,
no,
now that's too little,
mnding everybody else's tamale business,
careful
careful how you spread,
we remind each other,
from the bottom of the shuck
about two thirds to the top,
leaving a little shuck tail
to fold over
when the tamale
goes into the steaming pot

and then the meat strung
in a little line down the middle,
just right amount of meat
or the tamale
will not
hold together if too much meat
or it will be just a masa ball
with hardly any meat at all
if too little

then the rolling
of the corn shuck into the little
cigar shaped
masa and meat pie,
careful,
still,
not need for perfection
it's just a tamale, after all,
but best if all about the same size
so that as they steam
they will all come done at the same
time, no dried out little ones,
no mushy big ones

then
into the pot
and the wait begins
checking
every twenty minutes
to make sure there is water in the pot
to boil to make steam,
and two hours later,
three hours later,
12 dozen tamales,
a dozen for everyone to take home
and several dozen
for breakfast tomorrow morning,
Christmas Day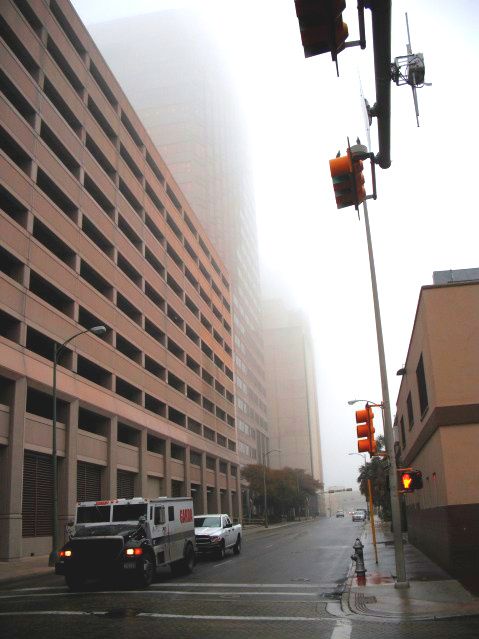 Simon J. Ortiz

is probably best known of today's Native American poets. I've used his work frequently on "Here and Now," so will skip the normal minimal biography and go straight to his poem.





Spreading Wings on Wind


a plane ride from Rough Rock to Phoenix
Winter Indian 1969

I must remember
that I am only one part
among many parts,
not a single eagle
or one mountain. I am
a transparent breathing.

Below are dark lines of stone,
fluff of trees, mountains
and the Earth's People - all of it,
the Feather in a prayer.

Faint, misty clouds,
a sudden turbulence,
and steady, the solid earth.

"It looks like a good road,"
from Pinon to Low Mountain.
It branches off to First Mesa
and then Second and Third Mesa.

The Hopi humanity
which is theirs and ours.

Three of the Navajo Mountains
in our vision, "Those mountains
over there, see their darkness
and strength, full of legends,
heros, trees, the wind, sun."

East, West, North, and South.
Those Directions and Mountains.
Mountain Taylor. San Francisco Peak,
Navajo Mountain. Dibentsaa.
The Navajo mind must have been
an eagle that time.

Breathe like this on the feather
and cornfood like this, this way.

Sometime before there were billboards
advertising Meteor Crater,
there must have been one hell of a jolt,
flame and then silence.
After many years, flowers and squirrels,
snow streaking down inside the cone.

Over Winslow is the question,
"Who the hell was Winslow, some cowboy?"
A miner? Surveyor? Missionary?
The forests are neatly trimmed hedges;
mines are feeble clawing at the earth.

What the hell are we doing to this land?
My grandfather hunted here, prayed,
dreamt; one day there was a big jolt,
flame, and then silence,
just the clouds forming.




Four Bird Songs





First Song



Is a little wind
fledgling
nestled
in mountain's crooked finger,

is a river
to a secret place
that shows everything,
little song.

In your breath,
hold this seed
only a while
and seek with it.

One single universe,
I
am
only a little.




Second Song



The sound
in wood,
a morning hollowness
of a cave on the flank of a small hill

startles
with its moan
yearning,
a twitch of skin.

In the distant place
a wind starts
coming here,
a waiting sound.

It is here now.
Shiver.
You are rewarded
for waiting.




Third Song



By breathing he started
into the space
before him
and around him.

cleared his throat,
said this song
maybe tomorrow
is for rain.

Lightly
hummed
a tight leathersound
and then heavily.

It rained the next day,
and he sang
another song for that.




Fourth Song



An old stone
was an old blue,
spotted,
the egg's shell,

only moments before
under the sun
that had become new
against old sand.

A tear falling,
stirring into space
filling it completely,
making new space.

When he touched it,
and it moved
it was still warm
with that life.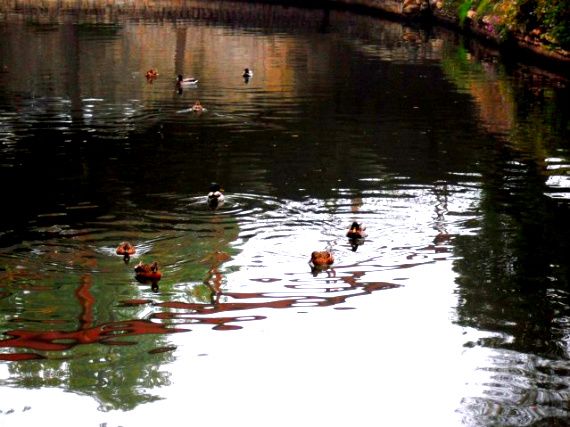 One of my new poems for the week.





just another winter day



it's a cold
overcast day, dark and
still, and in the sharp clear
air of winter I can see the cars
passing outside my window
and the people on the sidewalk
and the trees, finally bare,
leaves fallen overnight, as usual here
when winter comes in one swoop-flash
of cold that settles in at night, bringing
cold and shivery mornings before
moving on, to return in several days
or weeks with warm days and nights
in between - it is no place to live
for those who place to much
value on constancy, except for constantly
unbearable summers, not like winter
when each day is a dice toss, where those
who live here know that what begins the day
will not end it and wise goers-round-and-about
know to carry with them three levels
of body coverings, heavy coat, light coat,
and tee shirt, all very possibly used during the course
of a day, stripping down or
piling on clothes as the day progresses dark
to dark

and there is also the pretty young girl
at the bus stop right outside my window,
dark-haired, darkly clothed in stylish black
head to toe, shoes, hose, skirt , thick
fuzzy coat , red lipstick to punctuate the dark,
on her way to work, maybe, or to school,
finals, maybe at the community college down
the street a couple of blocks, overdressed
for school, but the days are few that she can
wear this stylish winter combination of black on
black and a cold day calls for such rarely worn
presentation, a chance not to be passed over
for such small questions as dressed or over-dressed…

but I know if I stay at this window long enough today,
into the warm afternoon,
I will see her again in shorts and tank top,
the usual uniform of the south Texas day when
the sun will shine and then will not,
when the wind will blow and then will not,
when the cold will creep in on soft chilled paws,
then retire until another day to a warm sun
shining

just another winter day in the hills I call
home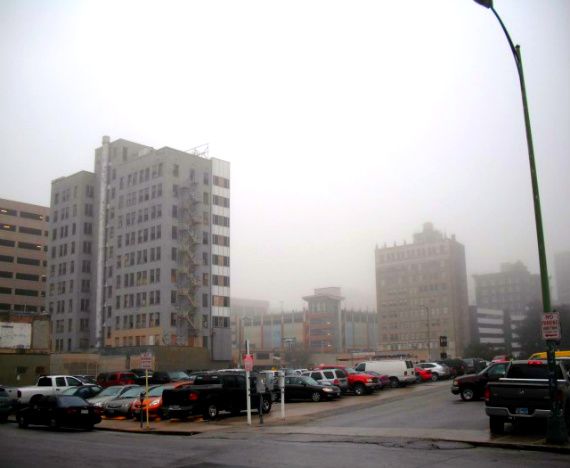 Lance Henson

is a Southern Cheyenne who was born in 1944 in Washington D.C. He was raised near Calumet, Oklahoma, served as a Marine in Vietnam, graduated from the Oklahoma College of Liberal Arts in Chickasha (now the University of Science & Arts of Oklahoma), and took a Master's degree in creative writing from the University of Tulsa. Six small books of his verse and a volume titled Selected Poems have been published in this country since 1972; other collections, with parallel translations, have appeared in Italy, Germany, and The Netherlands, and he has taught and presented workshops in over five hundred schools, colleges, and universities in the United States and Europe.

Here are a couple of his short poems.





At Chadwick's Bar and Grill



a sky the color of a wren's breath
hangs over red clouds
hint of rain
and home is dirt underfoot

tu fu and li po have
forgiven nothing
not waking drunk under any moon
or the incessant calling
of a loon
so waiting is the roses own
signature
and spider catches the fly
at morning
whether i am here
or not




coyote fragments



1
he is rust
in moonlight

2
when the roadman paused
we heard our brother's voice

3
one track
in snow

4
eight without ears
hang upside down from fence posts
near hammon oklahoma

5
the moonlight splashes
in their eyes




near twelve mile point





for my grandparents



at times the heart looks toward open fields
and sees itself returning

orange pall of sun
the low hymn of trees

in the garden
a north wind blows over dry stalks of corn
birds gather there
scratching over echoing footsteps

your names
have become a dark feather

to whom the stars sing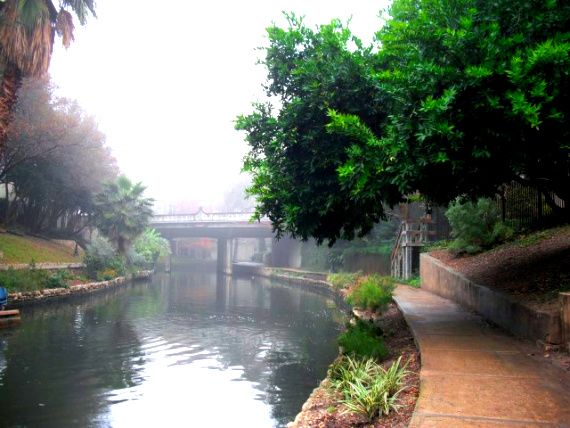 Christmas day, 2009.





Christmas wishes



Christmas day,
clear, bright
as mid-day on a beach
in the tropics, quiet, too,
and cold enough
to freeze
the little mousies' tails
if they were stirring,
which they are not, having
overindulged
in little mousie eggnogs
at their Christmas party last
night,
and,
meanwhile,
it being a week
before 2010,
it's a good time to be thinking
about my wishes
for the new year,
and, i guess,
what i wish for next year,
aside from the Miss America stuff
like world peace
and an end to hunger,
which would be nice, but
there's no reason for me to
waste my wish on it if Miss America
has it taken care off,
so, mainly, i guess,
my wish for next year
is that i'll still be alive at the end
of it, and, also,
this year having gone pretty well,
more of the same
for next year
would work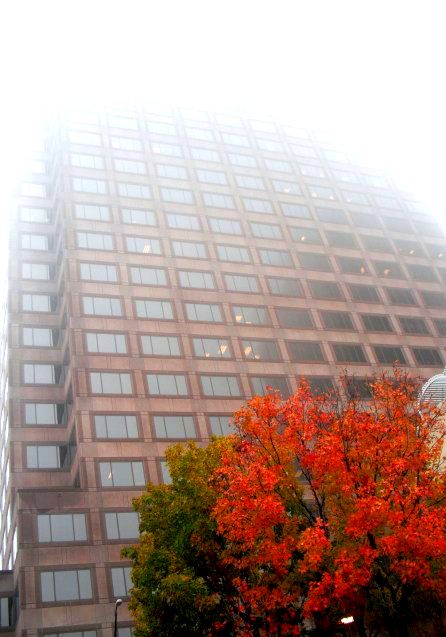 Next, I have a couple of poems by

Linda Hogan

.

Hogan,born 1947 in Denver, is a Chickasaw poet, storyteller, academic, playwright, novelist, environmentalist and writer of short stories. Her first university teaching position was in American Indian Studies and American Studies at the University of Minnesota. She was a full professor of Creative Writing at the University of Colorado and then taught the last two years in the University's Ethnic Studies Department. She currently is the Writer in Residence for her own Chickasaw Nation.




To Light



At the spring
we hear the great seas traveling
underground
giving themselves up
with tongues of water
that sing the earth open.

They have journeyed through graveyards
of our loved ones,
turning in their graves
to carry the stories of lie to air.

Even the trees with their rings
have kept track
of the crimes that live within
and against us.

We remember it all.
We remember, though we are just skeletons
whose organs and flesh
hold us in.
We have stories
as old as the great seas
breaking through the chest
flying out the mouth,
noisy tongues that once were silenced,
all the oceans we contain
coming to light.




Man in the Moon



He's the man who climbs his barn
to look down on the fields,
the man leading his horse from the barn
that finally fell down.

When I'm quiet he speaks:
we're like the spider
we weave new beds around us
when old ones are swept away.

When I see too much
I follow his advice
and close my worn-out eye.

Yesterday he was poor
but tomorrow he says his house
will fill up with silver
the white flesh will flatten on his frame.

Old man, window in a sky
full of holes
I am like you
putting on a new white shirt
to drive away on the fine roads.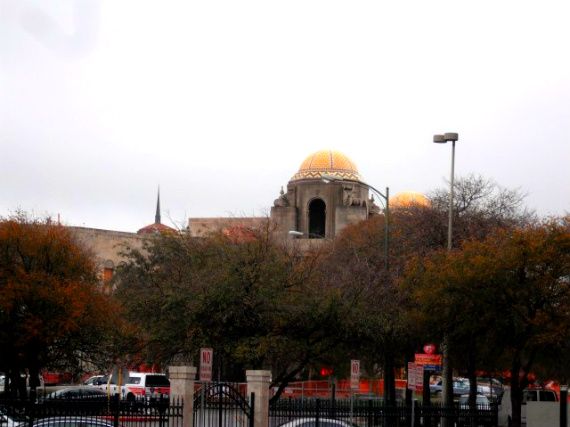 A not-so-quiet night at home with family.





spaghetti games



dinner for family
last night,
the big table full,
spaghetti,
a curious choice
since there's no one
at the table remotely Italian,
mostly Mexicans here, and me, mostly
German, which I guess would give me the
closest connection to spaghetti's country of origin
since my heritage was briefly
allied with the Italian heritage during that long
and terrible war several wars ago

which reminds me,
following dinner, three loud
and fiercely fought rounds of Scattergories,
the game where players are required to identify
people, places or things
that begin with a particular letter,
for example,
a color that begins with "r" is red,
a horse is a roan,
a contest is a race,
a vegetable is a radish,
and so on...

the fun in the game
is the cross table battles
and shifting alliances
over obscure or made-up words and nuances,
such as, is "rug cleaning"
the same as "rug shampooing"
and, being the same, do they cancel each other out or,
being different, should both players get a point,
and of course, the groaner of the night,
the "notorious person" beginning with "r"...

"Rudolph Hitler"

which did not get a point
but did get two or three minutes
of laughter and embarrassment
for the 17-year-old niece,
her stab at ancient history going immediately
to Facebook, courtesy of the computer nerd nephew
who never goes anywhere that he does not take along
with him, the web…

it is a game,
if you've never played it,
that rewards eclectic knowledge,
straight-faced bluff,
and impassioned argument,
which favors me, bullshitter extraordinaire,
the nephew in his second year of law school,
and the computer savy nephew
who's developed bluster
to a fine art…

and as for the spaghetti,
it's a cheap feed for a crowd,
easy to make, the sauce mostly cooking itself
in a slow cooker,
and we have a good recipe
I inherited half a century ago
from a fat Italian farmer in South Texas

once a month or so, the games are on,
if you're around these parts in January,
you'll be welcome to join us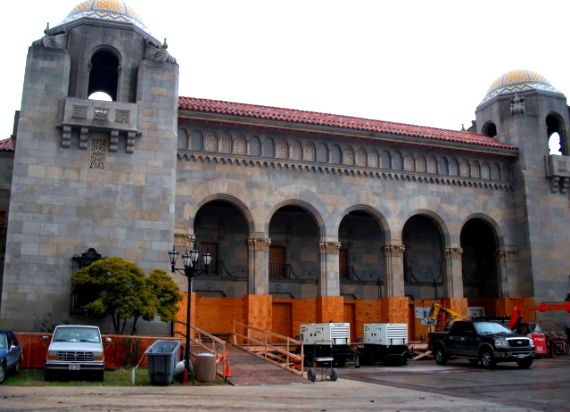 Born in 1947, poet, journalist, editor and publisher

William Oandasan

was a member of the Yuki tribe of the Round Valley Reservation in northwest California. He served as senior editor of

American Indian Culture and Research Journal

and issued his own

A Journal of Contemporary Literature

. He also taught contemporary American Indian poetry at UCLA and served as a member of the Multicultural Arts Panel of the California Arts Council, along with other arts organizations.

Oandasan died in 1992.





Words of Tayko-mol



1.

from heart through mind into image
the pulse of the four directions
the voice of our blood
the spirit of breath and words

2.

from fresh currents of night air
above manzanitas near the cemetery
the words of ancient lips
turn in our blood again




Acoma



For many distant travelers
The way to Acoma is merely
Interstate-40,
A fourlane sear
Of asphalt
Stitched in between wire
Fences and telephone lines,
Running like a scar
Across the flesh
Of an ancient landscape;
The almost never know
The old way south by north
Where you can fly today
From a uranium stripmine
To the sacred Sky City
Standing on top
White Rock Mesa.
Corn and rituals predate
The Christian mission there
Like a breathing shrine.
And the way to Acoma for many
Is a place for curious pottery,
Or a refreshment stop.
But for those who still
Travel the four directions,
The way to Acoma
Is always the way.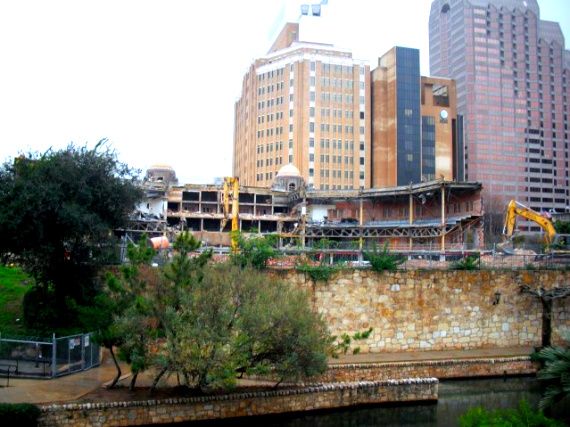 Christmas eve, 2010.





things I'd rather not think about



writing a poem
on Christmas eve
reminds me that I was

a practicing Christian once;
I practiced and practiced
and practiced

but never got it right
so I cut back
and became, like many

of the Christians I know,
a non-practicing Christian,
and I non-practiced and non-

practiced and never got it
right
so I quit all together

leaving nothing I miss behind
but Christmas joy, which
is hard to sustain when all it's

about is picking non-religious
Christmas cards
and the most colorful wrapping

paper
and listening, politely,
to Christmas songs for three

months, mostly sung by over-the-hill,
or, sometimes, dead, gents in sweaters
roasting their moldy chestnuts, etc….

I mean,
there is something truly uplifting
about the whole Baby Jesus thing,

I'm wearing
my macho man shirt this morning,
the let's-go-out-and-shoot-Bambi-shirt
I bought at Walmart
last year,
it and another just like it except in a different color,
evidence that even I, the complete rationalist, am prone
to occasional lapses
of what-the-hell-was-I-thinking

the bright-colored hunting motif,
dogs and guns and woody images,
embarrasses me;
to be seen in it makes me feel
like a fraud
since I haven't shot anything of an
animal nature
since I was ten years old, killing
a sparrow with my bb gun,
leaving a tiny, neatly ringed bb-sized hole
right through the bird's head,
a bright blaze of blood
trickling from the side of the hole,
a crimson trail
brilliant in the summer sun
and in my memory

it's just not me,
this shirt,
just not in my nature,
but it's cold outside
and it was the warmest shirt
I had already ironed this morning
and I promise
that's all there is to it,
no subliminal pulse of murderous rage
barely contained
beneath this calm and pleasant countenance,
this peaceable exterior,
I promise...

you can come out from behind the sofa now...

I promise

but, since I iron my own shirts,
just don't ask me how this shirt
got ironed
in the first place

there are things
I'd rather not
think about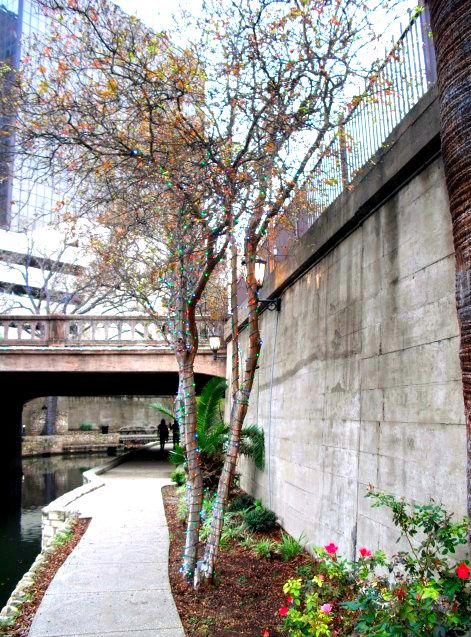 Also known under her pseudonym Chiron Khanshendel,

Wendy Rose

is a poet, nonfiction writer, artist, educator, and anthropologist. She was born Bronwen Elizabeth Edwards in 1948 in Oakland, California. Though she is of Hopi and Miwok ancestry, Rose was raised in a predominately white community in San Francisco. Growing up in an urban environment far removed from reservation life and Native American relations gave her little to no access to her native roots as a child. Though her father is a full-blood Hopi, she was denied membership in her father's tribe because ancestry is determined matrilineally. Her mother was partly Miwok, but refused to acknowledge her American Indian heritage.

Rose began making her own path as a young woman when she dropped out of high school to go to San Francisco and join the American Indian Movement. From 1966 to 1980, Rose returned to her education, enrolling in various colleges and eventually earning a B.A. in anthropology in that same year. Two years later she got her M.A. in 1978 and enrolled in the doctoral program. During this period of her life, Rose published five volumes of poetry and completed her Ph.D. in anthropology at the University of California, Berkeley.

Once she had returned to her schooling, Rose did not leave the world of academia again, going on to teach Native American and Ethnic studies first at the University of California, Berkeley from 1979 to 1983, then California State University, Fresno from 1983 to 1984 and finally at her current position in Fresno City College in 1984 where she is the Coordinator of the American Indian Studies Program and edited the American Indian Quarterly. Rose is a member of the American Federation of Teachers and has served as a facilitator for the Association of Non-Federally Recognized California Tribes. In addition, she also serves on the Modern Languages Association Commission on Languages and Literatures of America, Smithsonian Native Writers' Series, Women's Literature Project of Oxford University Press, and Coordination Council of Literary Magazines.



Alaskan Fragments
June 1981 - Summer Solstice

1.

(from the air)



Islands are green
and blackest black,
the water around them
cobalt; clouds melt
into glaciers
that melt into mountains
and canyons fill
silently
with white flesh
waiting.

2.

(from the air)



Islands more islands:
great hands push
water between them
blackening fjords against
the never-setting sun
and placing deep
into tongues
the teeth of copper
and caves. Fish
become black
on black and spread
already their mouths
as if eager
for the bone hook,
the spear's thrust
and the smoking rack.

3.

Fairbanks)



At some point
during the round day
the blue breath
of the mountain range
jaggedly south
burns toward July
rehearsing for a dance
that will last sixty days -
resting from arctic fevers
and tentative rumbles
and rivers that break
into thousands of arrows,
ice that runs clear
then explodes into mist, valleys
that become a fog of insects
floated over the beaver ponds like nets
and the frantic clicking
of round aspen leaves
like fragile coins
in the afternoon rain,
the evening breeze.

4.

(Fairbanks - 2:00 a.m.)



Brought to the window
by a brilliant flash
not a snowbank stolen home
in June but the Tanana
shining with midnight's
red sun, early summer's great moon
that dances on the river,
turning to platinum
the whole of the Fairbanks
basin.
This is Drum Dance
turning toward town
from a dozen Yukon villages,
a thousand
native throats.

5.

Fairbanks - during the worst forest fire in ten years)



Smoke settles all afternoon
and toward evening touches
the aspens; the red fog drops
like a great roan horse
its old flanks bending brittle
and groaning down among
the dimming streetlights,
the vapor trails receding
in the once-blue-white sky,
the Chena like a snake
curled about its eggs.
But inside these tightest of bonds
we continue to sweat changes,
heat ourselves into water and dream
of the future ice
on which the spirits
will dance and quarrel.
Southeast
low mountains of the Alaskan Range
grip the sun
to blur summer smoke
along broken highways
and the silver pipeline
covered with graffiti and blood.
Old women are leaving
the village now; men
bring out their hatchets and shovels,
preparing the way back
to winter
and to home.

6.

(from the air -flying south




a long look back:
the sun is sloughing
its salmon skin
along the northernmost
horizon, a line so thin
that it steps through the dark
like a seal slips
through the water.
And what remains:
a dissolving touch
or echo of whispers
begun long ago
but kept into summer
remaining to melt
smaller and
smaller into
the sea.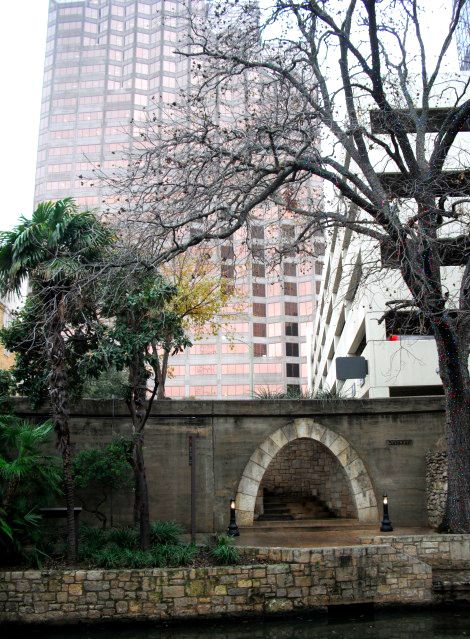 Though this poem was published in 2000, almost exactly a year after I wrote it in final form, it concerns a night a week before Christmas, 1964. I think I probably wrote the first version of it in 1965.





departures



snow pelts the parking lot
with cotton ball ferocity,
muffling street and city noises,
cloaking the bustle of early evening
in a mantle of winter white

from behind our frosted
plate glass curtain,
we watch, and draw closer
in sympathetic chill

softly,
simultaneously,
we join the others in quiet carols.

spring is the proper time
for leaving friends and lovers,
when the earth and a reborn universe
demand there be new ones to comfort us

but Christmas...
Christmas is a sad time
for long , probably final,
departures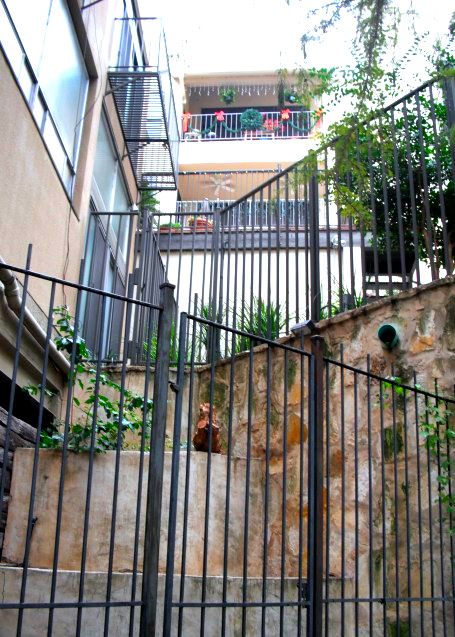 Next, I have three poets.


The first is

Steve Crow

, of Cherokee and Irish ancestry, he was born in Alabama in 1949. He began writing poetry in high school, then went on to Louisiana State University to major in English and creative writing before entering the M.F.A. program at Bowling Green. In 1976 he began doctoral work in English at the University of Michigan, eventually developing and teaching a survey course in contemporary Native American literature there.




Revival



Snow is a mind
falling, a continuous breath
of climbs, loops, spirals,
dips into the earth
like white fireflies
wanting to land, finding
a wind between houses,
diving like moths
into their own light
so that one wonders
if snow is a wing's
long memory across winter.




Water Song



Water travels a long shot
into our house. When
we find a leaf or
the wing of a dragonfly
in the water we pour it out.
To return means something else
must die and be rejected.
Or if the water is pure,
we taste nothing strong
and nothing decays.




Earle Thompson

was born in 1950 and grew up on the Yakima Indian Reservation in Washington. Although information about him is limited on the web, it is clear that he was a prolific poet and that after spending some time in prison he was, at least for a period of time, homeless. He died in 2006 and an obituary is on line which makes it clear he was beloved by many who knew him and his poetry.




Song



Woman sits on her porch
knitting and begins singing
a Shakerhouse song:
Hoy-hoy-ee...
Hoy-ee-hoy...
Young Pah-temas rests
on the steps watching
a bough drifting inland
while the current tries taking
it to sea.
Cedar bough resists,
and in the boy's eyes
it becomes a dugout canoe - long,
with dark-haired men
naked to the waist paddling,
singing an old Lummi song.

Pah-temas and grandmother
watch seahawk dive from fine mist,
swoop upon a glint transformed
into fish
Sudden splashing breaks
stillness of morning.




No Deposit



Sometimes
you feel
like
a bottle
sitting
by itself;
no return,
just empty;
ready
to
be
thrown away.


Also born in 1950,

Ray A. Young Bear

was born in Iowa. He is a poet and novelist of the Mesquakie tribe. Growing up on the Meskwaki Tribal Settlement in Iowa, he was encouraged to learn English by his maternal grandmother, and he began to translate his poems into that language. His work was first published in 1968 and has been widely published since.




The Language of Weather



The summer rain isn't here yet,
but I hear and see the approaching
shadow of its initial messenger;
Thunder.
The earth's bright horizon
sends a final sunbeam directly
toward me, skimming across the tops
of clouds and hilly woodland.
All in one moment, in spite
of my austerity, everything
is aligned: part land, part cloud,
part sky, part sun and part self.
I am the only one to witness
this renascence.
Before darkness replaces the light
in my eyes,I mediate briefly
on the absence of religious
importunity; no acknowledgement
whatsoever for the Factors
which my my existence possible.
My parents, who are hurrying
to overturn the reddish-brown dirt
around the potato plants, begin to talk
about the rumbling din.
"Their mouths are opening.
See that everyone in the household
releases parts of ourselves
to our Grandfathers."
While raindrops begin to cool
my face and arms, lightning
breaks a faraway cottonwood
in half; small clouds of red
garden dust are kicked into
the frantic air by grasshoppers
in retreat.
I think of the time I stood
on this same spot years ago,
but it was under the moonlight
and I was watching this beautiful
electrical force dance above
another valley.
In the daylight distance,
a stray spirit whose guise
is a Whirlwind, spins and attempts
to communicate from its ethereal
loneliness.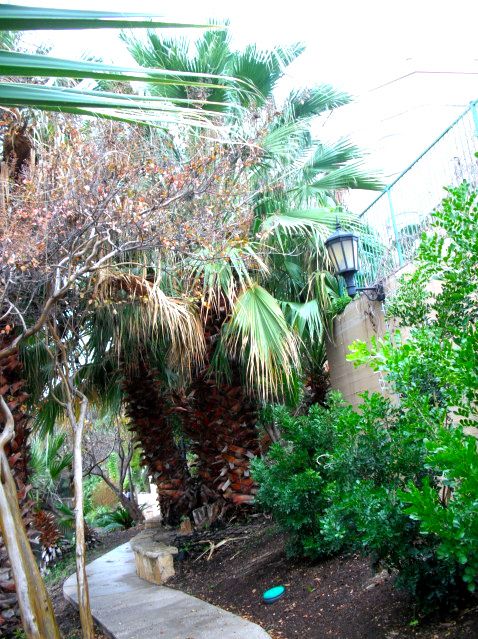 This is a short poem I wrote while walking my dog on a dead-cold winter night between Christmas and the new year in 2003.





beacon



crescent moon
hangs white
against the midnight sky,
its gentle arc
a beacon
to the weary
and day-worn


And here's another short poem of mine, this one from a very lonely Christmas in 1969, long ago, and far, far away.




blackout at the oasis



listen now...

how quiet...

the sound of a thousand air conditioners suddenly stilled
and our island is one with the desert-blowing night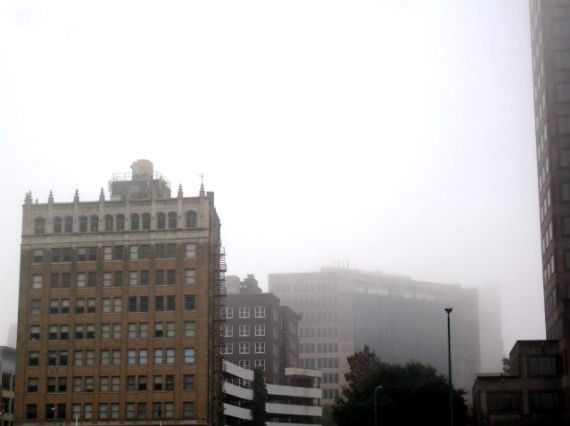 A. Sadongei

, Kiowa and Tohono O'odham, is the last poet in the book, and, born in 1959, the youngest. She received a B.A. degree in communications from Lewis and Clark University in Portland, Oregon. While there, she received the Academy of American Poets College Prize. She served as director of a Native American arts service organization, and as training coordinator for the Department of Public Programs at the Smithsonian's National Museum of the American Indian. She lives in Arizona.





For Carlos Charles Bucillio



I
The noise began in my belly
and was pushed up and out of my throat.
It hurled itself against the furniture
chairs and windows.

This death song had begun high in the hills;
I had to listen to it
traveling home
over the mountains
and down the coastline.
I had nowhere to rest
no one to turn and talk to -
the one I knew was gone.

II
I remember the rabbit I saw
when I drove along the desert floor.
I felt like I was on the bottom of the ocean
inside the salty water.
Carlos used to say that's what the place would have
looked like if the village hadn't given
the lives of two children to stop
the flowing of the water -
their small bodies turned to foam.

III
He's buried near his father
in the small, desert village.
Always a breeze blows among the dwellings,
cooling the hot, dry days
and bending back creosote bushes.
Sometimes the breeze
gently rocks homemade hammocks
warm with sleeping babies.

IV
Sounds move in and around
in front of each other,
dodge the bushes,
glide up over my shoulder
into my ear.
I remember sitting and waiting for breezes
to stir the corrugated rusty tin of the barn
that smelled of hay and sounded like mice.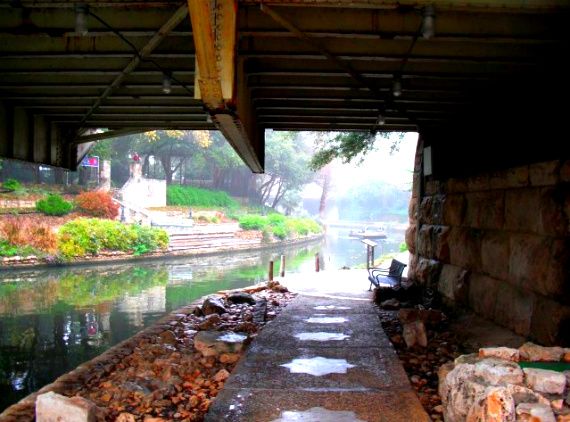 Seems the end of the year brings out the memoirist in me. I wrote this one today.





meeting with the movers and shakers



I went
to a meeting once
with a United States Senator
at the late-in-the-evening office
of a prominent businessman
whose name I shall not
mention because, despite
his mountainous conviction
of his own lasting importance,
I can not
remember it anymore

it was a real dog-butt-
sniffing affair, all the
movers and shakers
rushing to sniff the Senator's
eminent heinie when he came
into the room, a problem
for some of the older movers and
shakers, the ones with the rickety
tickety backs, worn from forever
bending for ring-kissing and heinie-
sniffing, a paradox, it's true, but
often the case that the more one
moves and shakes the more such
kissing and sniffing seems to be
required,

a problem in this instance
because the great man, though
his name was Tower, was
in real life, as opposed to Washington
myths, a tiny bit of a fellow, with an ass
way too close to the ground for
sniffing and kissing by the more
archaic acolytes, problematic
to be sure, made more so by the
Senator's condition…

some kind and gentle people
are known, under the influence
of excessive alcohol, to become
what other imbibers
call "mean drunks"
but the Senator was opposite
of that, being instead a mean
sober, and he hadn't had a drink
of any alcoholic natrure since
breakfast and was feeling
skunk-mean and mad-dog-rabid…

the Senator flew to England
periodically to get his Savile Row
suits, tailored to fit his diminutive
frame and, right-wing, Texas, Republican
academic that he was, had minimal
regard for persons, however otherwise
accomplished and highly regarded
by others, who did not spend $,5000 for
a suit of clothes and, as for the poor
and downtrodden, they will be always
with us, he often said, and that's certainly
no reason for a hard working, right-wing,
Texas, Republican academic not to get his
cut of the action….

the subject of this meeting of movers
and shakers (I clarify that though
not a mover and shaker myself,
I did sometimes travel in those circles)
was about a plea for federal approval of
construction of an off-shore docking facility
for supertankers and a series of underwater
pipelines to deliver the off-loaded crude
to the refineries that lined our harbor

it was a complicated and, for those like me
with no dog in the fight, boring subject, an
opinion shared by the Senator, who up to that
point had not seen where his cut was coming from,
an element of the deal that would be clarified for him
at another, smaller meeting to which I and most others
in the room would not be invited…

in the end, the supertanker offshore dock
was never built, for many good reasons and
for some political and the Senator was killed
in an airplane crash, deeply mourned by family
and not many others, I suspect

and so ended a mover and shaker meeting
where no one moved and nothing shook, a
good meeting for ass-kisser morale and,
in the end,
for me,
remembered for being in the meeting
with no responsibility for the
result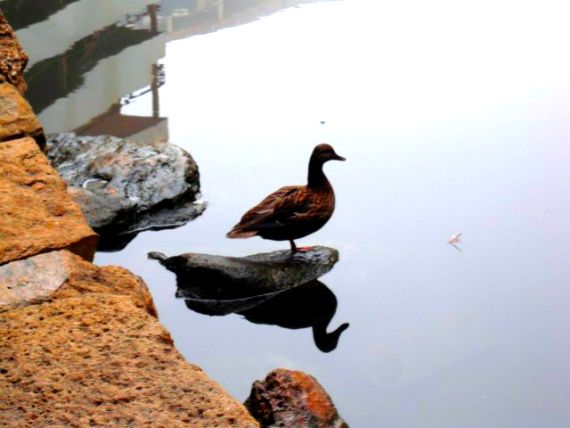 Okay, as mentioned earlier this is the last "Here and Now" post until at least after Christmas.

Everything, as usual belongs to those who wrote it. My stuff, with proper credit, belongs to whoever wants it.

And,as you might guess, I'm still selling books.

Specifically, these books.





Available for Amazon, Barnes and Noble, Sony eBookstore and Appple ibookstore -


"Always to the Light"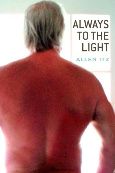 "Goes Around, Comes Around"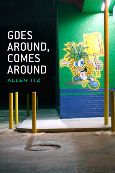 "Pushing Clouds Against the Wind"





And
For those of a print-bent, available on Amazon


"Seven Beats a Second"