El Jardin de los Muertos
Tuesday, October 25, 2011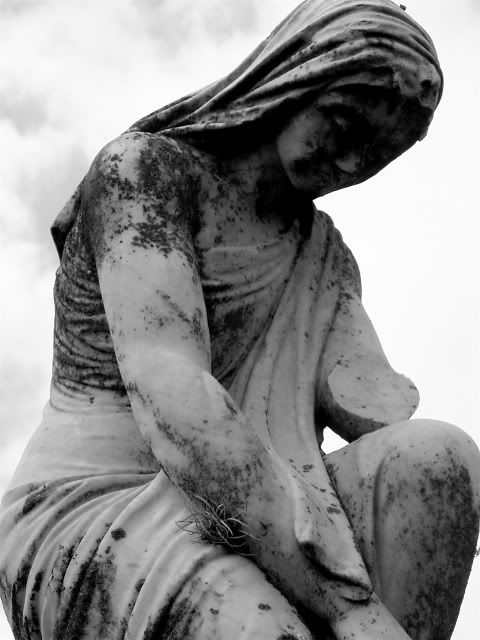 Halloween's, or, if you really want to get serious about it, "el dia de los muertos," has come and gone and, in addition to a little nod to the day in photos, I have my usual library poets this week and the usual stuff from me, and, as a bonus, poems from two of my poet friends,

Dan Cuddy

and

Francina Hartstra

.




Gregory Corso


Three
Dear Girl
Writ When I Found Out His Was an Unmarked Grave
The Saving Quality
The Differences of Zoos



Me




how glad I am





Jeannette Lozano


My Sister
Linden 197
Piece of a Dream with Gesualdo
Cold Flame



Me




all my dithers done





Sapphire


Dark Sores
Leave the Lights On



Me




paying the price





Tallapaka Annamayya


From

God on the Hill - Temple Poems from Tirupati





Me




nothing more you are; nothing better could you be





Dan Cuddy




Manifesto of a Sort





Me




lament of the poem-a-day-poet





Francina Hartstra


On Midsummer's Night
Without Regrets
The Glass Pavilion
Night Travelers
A Day Like Today
A Long Summer's Night



Me




the line between dark and light





Charles Bukowski


nothing here
my last winter
first poem back



Me




about these cold winds that blow





Grace Paley


Having Arrived by Bike at Battery Park
My Father at 89
On the Subway Station



Me




the escaping-heat-through-the-top-of-your-head theory





Robert Levy




Biology





Me




unfinished business





Annamaria Ferramosca


After Rilke's Eighth Elegy
Jrmaa el Fna Square



Me




pagan holidays





Brigit Pegeen Kelly




Wild Turkeys: The Dignity of the Damned





Me




yellow flowers





David St. John


Guitar
Hush



Me




occupy time: a protest from the chronologically confused crowd



From

Berkeley Poetry Review, Winter,1977




Vickie Hearne




A Technical Question for a Daughter




James Story




The Morning Climb




Karen Swenson




Spring





Me




the elusive poetry/fine poetry writing experience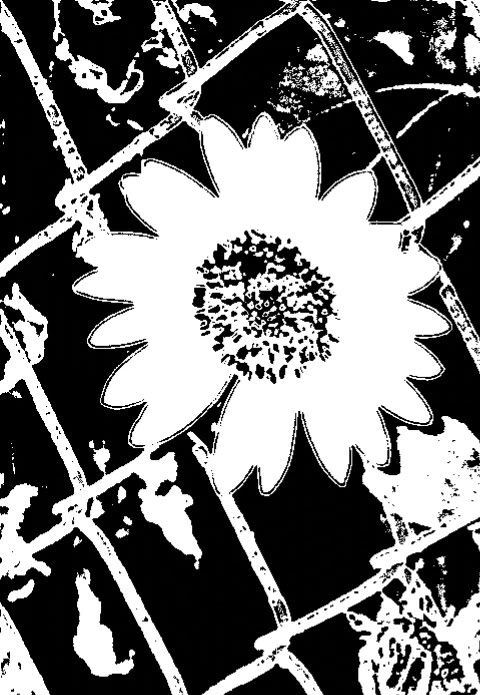 I start this week with several poems by

Gregory Corso

, from his book,

Mindfield

,published by Thunder's Mouth Press in 1989.

Corso, born in New York City in 1930, moved to the West Coast in 1956 where he became a central figure in the new Beat Generation literary movement. Since 1961, he has alternated travel and residence in Europe and New York with teaching residencies. He had published six previous books of poetry, beginning in 1955, before this book.

Corso died in 2001, with this the last book I can find credited to him.





Three



1

The streetsinger is sick
crouched in the doorway, holding his heart.

One less song in the noisy night.

2

Outside the wall
the aged gardner plants his shears
A new young man
has come to snip the hedge


3

Death weeps because Death is human
speding his day in a movie when a child dies.





Dear Girl



With people conformed
Away from pre-raphaelite furniture
With no promise but that of Japanese sparsity
I take up house

But when the conquered spirit breaks free
and indicates a new light
Who'll take care of the cats?




Writ When I Found Out His Was an Unmarked Grave



Children children don't you know
Mozart has no place to go
This is so
Though graves be many
He hasn't any




The Saving Quality



Bad nights of drunk
make bad days of sorry

Last night was stained with fear
I or the world was all wrong

Today in hard wind and rain
I stand on Putney's bridge
flinging ritz crackers to the swans
ducks and gulls below
assuring myself:
day or night
you're all right




A Differences of Zoos



I went to the Hotel Broog;
and it was there I imagined myself singing

Ave Maria


to a bunch of hoary ligneous Brownies.
I believe in gnomes, in midges;
I believe to convert the bogeyman,
take Medusa to Kenneth's;
beg Zeus Polyphemus a new eye;
and I thanked all the men who ever lived,
thanked life the world
for th chimera, the gargoyle,
the spinx, the griffin,
Rumpelsilskin -
I sang

Ave Maria


for the Heap, the Groot,
for the mugwump, for the Throth,
the centaur, Pan;
I summoned them all to my room in the Broog,
the werewolf, the vampire, Frankenstein
every monster imaginable
and sang and sang

Ave Maria

-
The room got to be unbearable!
I went to the zoo
and oh thank God the simple elephant.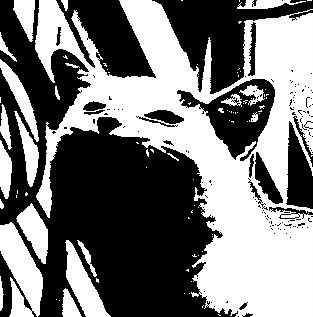 I wrote the next poem the day after we returned from out trip to New Mexico and Colorado.

Though not a part of the trip, it is definitely a product of it.





how glad I am



just
returned from our travels
and I think of how much my mother
enjoyed traveling with us
when our son was young, the pleasure
she took in seeing all the things
she had never seen, the mountains, especially,
the mountains, and the forests, and the
foliage along the roadside
and how, even on the narrowest
mountain road
she would want to stop and cut some
of that roadside growth
for the flower arrangements she made
for the hospital to sell

and how we should have done
more traveling with her
and how lonely she must have been
when my father died and she lived alone
with her three sons gone, visiting
when the could, but in the end,
gone...

and,
thinking all that,
and of my own future
as I approach my mother's age,
not so distant now as it seemed
at the time -
thinking how glad I am
that I am not the woman
who will outlive me, thinking
how grateful I am
that I will not die alone,
that I will not have to endure
alone
the loneliness of age, of obsolence and fitful
nights, the loneliness of being last among
all I knew, how, always
so self-contained, I
will not finally one day
open the windows I've always
kept tight, throw wide the open
door only to find there is no one
still waiting…

that I will not be left behind by those
who never even
knew
I was there;

that
there will be a companion there
to hold my hand
as the shade of forever night
is drawn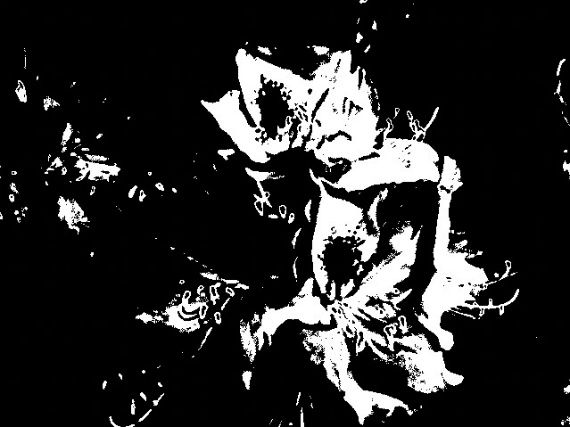 Next I have several poems from one of the most beautiful books I own,

The Movements of Water/Los momentos del agua

, with poems by

Jeannette Lozano

and art by

Victor Ramirez

. I'm sorry that I cant show you the artist's paintings.

It's a bilingual book, with English and Spanish on facing pages, with translations by

Ron Hudson

. The book was published in 2006 by Ediciones PoliGrafa of Barcelona.

The poet, Lozano, a poet and translator, has spent many years teaching and writing about the ancient philosophy and religion of Pre-Hispanic culture, focusing in particular on myth and its function in forming the individual. Winner of numerous literary awards, her work has been translated into English, French, Italian and Romanian.





My Sister



She was passing the hours reclined on the sofa,she
was rain and cascade from the eaves.
The volume was rising so the weary steps went
unheard in the corridor.

She knew running and filling her lungs with air,
immersing herself four meters beneath the water's surface
until obtaining lofty bronze trophies

Sometimes I thought how dangerous to hold one's breath so many minutes,
I came to believe she would disappear forever.
I lived the illusion of no return: sinking beneath the level,
a few centimeters more beneath the level. No one feels safe out of one's elements
To endure the descent is necessary.




Linden 197



The sea is alone, like us, the newly born, in water.
In it,the night sinks beneath the waxing moon
(its powder on our faces).

Spring is the season of death.

We inscribe the epitaph, on high our names,
to make believe to the denuded skies that at least a wise word
slipped from our narrow mouths, near a few flowers.

We come to pluck the petals,, not to take a count of heartbeats.

Our heads entangled
our bodies mistreated
return to voracious melancholy.




Piece of a Dream with Gesualdo



The depth of night was shining,
the initial horizon
in an attempt to scatter the chants.

I was searching for the hill,
the house, the traces of fog
in the sharp leaves of the cypress.

I saw a bridge sink, the whiteness,
the voice
of the tree I heard.




Cold Flame



As if it would beat out a silence
the gold of the fireflies between spruces
was impassioned.

The light was falling on the water and you were moving away
like one who exits a scene
without one's body.

Fire amidst the water,
was tracing a wake without knowing
that the sun was looking at you

for the first time.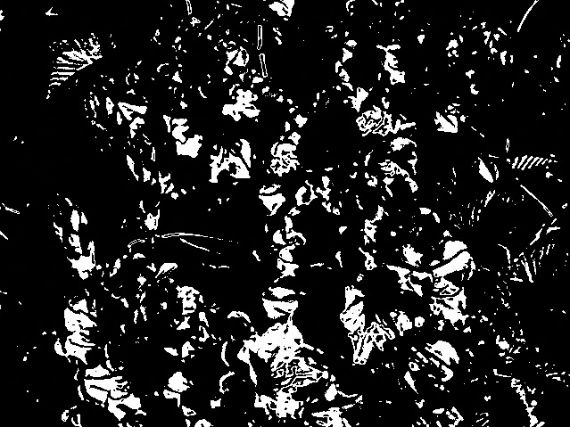 I wrote this several days before we went on our trip and I don't think I used it before.





all my dithers done



I've done
all my other dithers
and I'm ready to write my poem
for the day, but Dee is due
here any minute and I know if I find
something good
and she comes I'll either lose it
and be angry at her or I'll just continue
writing while she sits there having her waffle
without me, being angry at me

so I decided
I'm going to write something
not so good so that when she comes
and I stop and fall off the word-train I will not have lost
anything of significance and will not be angry
at myself or, probably at anybody at all
since I find myself very lovable and difficult
to get or stay mad at

and there are two kinds of angry people
in the world;
those
always angry at someone else
or those
always angry at themselves
and since I'm neither of those kinds
I'm not one of the two kinds of people
in the world who are always
angry

rather
I am one of the two kinds of people
in the world
who always have a silly smile on their face,
the kind who didn't get the memo
and don't know better
and the kind, like me, who
got the memo and decided if things
really were that bad, nobody would be writing
memos, but more likely running around in circles
with their heads up their asses, and, as I recall,
many of the memos inflicted on me during my extended
career in public service did seem to originate
with people with their heads in their asses
running around in circle, otherwise called
politicians and high government officials
of all persuasions

and
I could say a lot more about that
but Dee's just now walking in the door
and, fortunately, I have nothing being interrupted
whose lose would be a great concern to me
or to anyone else, including almost
certainly
you

so I quit right
here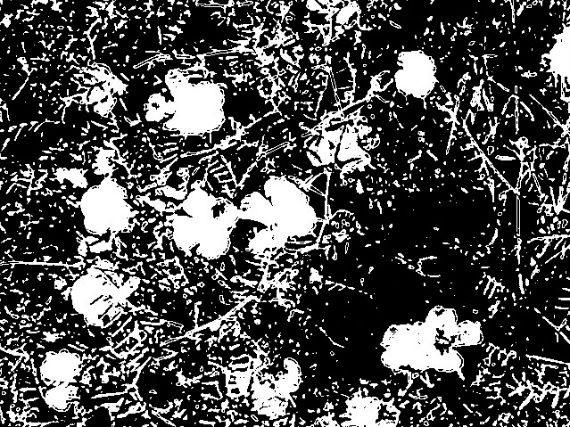 I have a couple of poems by

Sapphire

, from her book,

Black Wings & Blind Angels

. The book was published in 2000 by Knopf.

Fifty years old when this book was published, these poems show a Sapphire a little different than what I've come to expect from reading other of her poems, her anger, not moderated, but more quiet.





Dark Sores



Dark sores black wings of expectation
what is sidereal light twice?
I meet hope at the train station

Whistle blows, tracks rattle, I run
down someplace forty years, a wedding, rice.
Dark sores black wings of expectations.

You are connected like a generation
in white blouses trying to be nice.
Hope is at the train station.

Fat palm trees, tan briefcase, vacation
a million miles from every night
dark sores. Black wings of expectation.

We're girls, just wanna have fun!
The wedding rice turns to beans every night
you slip out seek hope at the station.

tell him you're alone, on vacation
that there is a sidereal light.
Dark sores black wings of expectation
open and meet hope at the train station.




Leave the Lights On



It is act of courage to say, Leave the lights on.
There is actually every thing to hide
Flaccid, distended, fort-seven, so much is gone.

If I had gone to the gym, the tumors operated on
perhaps I could have displayed my body with more pride.
As it is,it is an act of courage to leave the lights on.

And,truthfully, I'm curious to see,now that beauty is gone,
what will be reflected in a man's eyes.
Flaccid, belly distended with tumors, so much is gone.

But still the ugly body is love's sweet swan.
Love doesn't ask one to be blind or hide.
It is an act of courage to leave the lights on.

Oh! He doesn't even have a condom!
It is in my hard muscular courage I take pride.
Breasts flaccid, gut distended, at forty-even so much is gone.

But inside the fat egg is the black swan.
My throat opens like wings between your thighs.
It is an act of courage to say, Leave the light on.
Nothing essential , but stillso much

is

gone.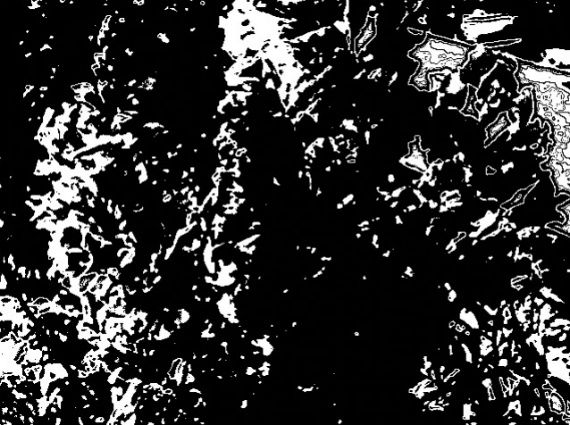 This is a little early-morning piece. Actually, not so early, or I wouldn't have been late.

And, of course, it's important to remember that I wasn't really late to anything anyone else would consider worth hurrying to.





paying the price



high pedestrian
walkway
over the downtown
expressway

young
boy,
backpack bouncing,
runs to school, like a large bird
flying against the sun,
another shadow,
running
across the sky,
late
again…

I,
also running late,
struggle against traffic,
commuters usually still
in their beds
when I pass, up today
to their usual
work-a-day
tricks…

me
and the boy,
paying the price
of an extra hour's
sleep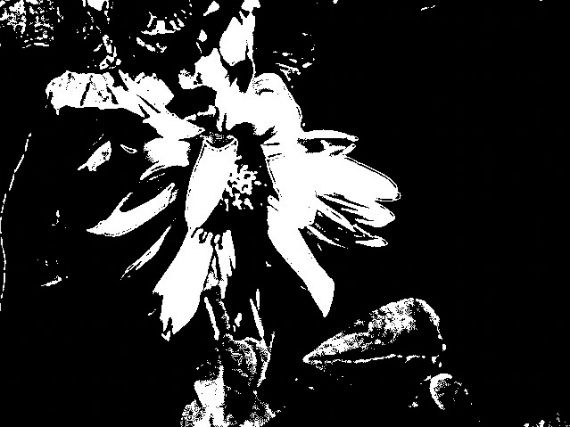 Trying to calculate the distance between Sapphire and

Tallapaka Annamayya

, who lived at the great hilltop shrine of Tarupati in south India in the fifteenth century is a measure of the distance "Here and Now" travels every week across the world and time. It's the kind of thing I wanted to do when I started the blog and I'm happy to think I succeeded.

Annamayya is said to have composed a song a day for the god this his temple. Late in his life, or, possibly, not long after his death, some thirteen thousand of his daily poems were gathered, inscribed on copper plates, and stored in a special vault inside the temple.

I also write a poem a day but expect none of them ever to be saved on copper plates. Mine exist only on the web, a media that, to tell the truth, still doesn't seem like something all that natural and real to me.

Here in one of Annamayya's poems, taken from the book,

God on the Hill - Temple Poems from Tirupati

, published by Oxford University Press in 2005.

None of the songs in the book, translated from the classical Telugu by

Velcheru Narayana Rao

and

David Shulman

, are titled.

As a non-believer who enjoys theological discussion, I really enjoyed this poem, the way it goes from the erotic to the metaphysical, exploring the dichotomy of human concern and experience.



---

These marks of black musk
on her lips, red as buds,
what are they but letters of love
sent by our friend to her lover?

Her eyes the eyes of a

cakora

bird,
why are they red in the corners?

Think it over, my friends:
what is it but the blood
still staining the long glances
that pierced her beloved
after she drew them from his body
back to her eyes.



What are they but letters of love?



How is it that this woman's breasts
show so bright through her sari?

Can't you guess my friends?
It's the rays from the crescents
left by the nails of her lover,
rays luminous as moonlight on a summer night?



What are they but letters of love?



What are these graces,
these pearls,
raining down her cheeks?

Can't you imagine my friends?
What could they be but beads of weat
left on her gentle face
by the god on the hill
when he pressed hard,
frantic in love?



What are they but letters of love?



You're just about as much as one imagines you to be.
As they say the more dough, the more bread.

People who follow Vishnu love you as Vishnu.
Philosophers speak of you as the ultimate.
Those who go with Siva think of you as Siva.
Those who carry skulls see a skull in your hand.



You are as one imagines.



People who serve the goddess think you are their goddess.
Different schools of though measure you by their thoughts.
Small people think of you to get rich, and for them you become small.
Thoughtful minds contemplate you're depths, and for them you are deep,



as deep as one imagines



There's nothing missing in you.
The lotus spreads to the limits of the lake.
There's water in the Ganges, also in wells on the shore.
You're the god on the hill,
the one who's taken hold of me.
For me, you are real.



as real as I imagine



---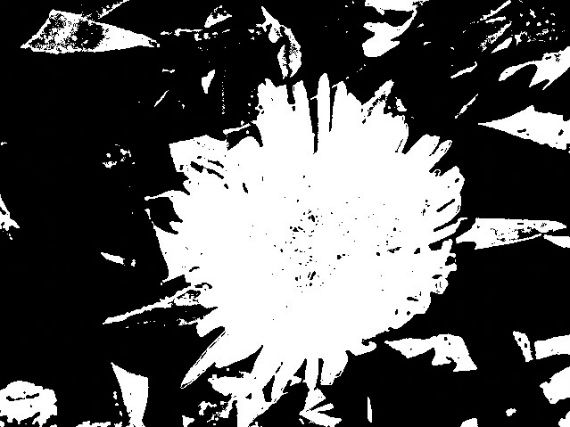 This poem I took from my reading of the poem above, Annamayya's "God of the Hill."





nothing more you are; nothing better could you be



I believe we are creators
of gods,
not the other way
around
and I hold to no religion
based on such inventions,
not the standard types
preached from the pulpit
Sunday mornings, not the god
of tents and religious revivals, not
the god of born again, not the god
of those who prostrate themselves
before the moon every third Thursday
of every third month -

but
if I did want to believe
in a god and could choose
he/she/it to whom I would defer,
I would chose the god of the hill
for whom Annamayya wrote a new song
every day…

not a god who reigns, who rules
his believers with a face
of wrath and a voice of thunder -

instead a god who reflects
his believers, who walks with his believers
humbly, not ahead, not behind, but stride
for stride together, a god that morphs
from you to me
to be for you and for me
what we need our god to be




People who serve the goddess think you are their goddess.
Different schools of thought measure you by their thoughts.
Small people think of you to get rich, and for them you become small.
Thoughtful minds contemplate you're depths, and for them you are deep





not a god
who makes and molds us
in his image ( for who would want
the image of a true god to be
their own?)

but a god
created by us
for purposes imagined by us,
to fill the void that death
leaves
in the passages of all lives -
a god who is holy
because we, creatures of both
the light and night,
are holy even in all our human
incompetencies -

a god who only in us
and with us is complete -
a god who seeks us as we seek
it, for only together are either of us
complete





There's nothing missing in you,


says Annamayya, to his god on the hill,
The lotus spreads to the limits of the lake.
There's water in the Ganges, also in wells on the shore.
You're the god on the hill,
the one who's taken hold of me.
For me, you are real.





but
you are real
and powerful
and out-reaching to all the life
in me
because I made you that way,
he adds -
you are real
he says…





as real as I imagine





and nothing more
you are,
I add
in my own voice,
and nothing better could you be

for me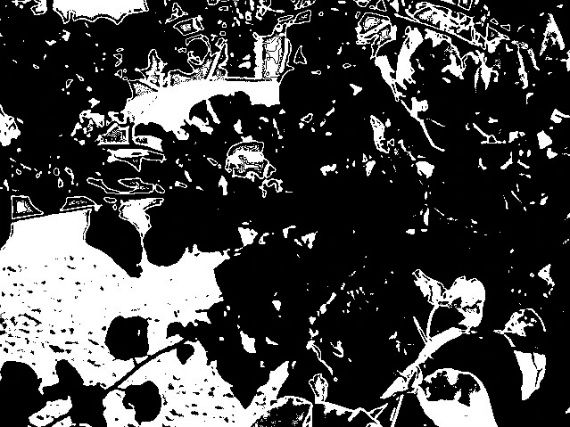 Here's poem from my poet-friend

Dan Cuddy

from Baltimore.





Manifesto Of A Sort



I write to survive death
but of course it doesn't work
the words disappear after speaking
the letters crumble into electrons
or fade into the paper
I don't have the talent
I don't have the connections
I'm not important
except to myself
and I think that is a sin
of pride
I am just one more bit of organized
bone and muscle and flab
awaiting dissolution
the vapor of life
steaming into the night
only to cool
unconscious on the dark leaves
or on plastic flowers
or on the forbidding stones
lined up in their mock of organization
death like an army
Death Is An Army

the poems I fire back
fall
the professors won't read
the desperate scratchings
of a man trying to climb out of himself
too amateur that average neurotic life
heeing and hawing
taking pees behind the cemetery wall
averting his eyes from mirrors
cringing at the Holy Ghost
who is a Church hell-bent on Inquisition
and all I wanted was the Garden of Earthly Delights
the words for plum and green and purple
to shimmer the way leaves do
on the summer ground
but
but
but
always that critical wedge of reality
an old tattered coat and a stick in hand
a raging piece of verse
that is someone
else

my hope in the letters of the word
are dashed as the power goes out
the city dark
the wind swirling
breaking everything to pieces
only the fear
of dissolution remains
and the remains of all those others
who I loved, admired, ate with
remain

a fool thinks his poetry is good
special
deserves to be burning through all eternity
God is problematical
poetry is desperate vanity
unless it is about love
but all love matures into death
and dream we do
dream we do
that everything has more
than temporal meaning
but belief comes in empty-handed from the desert
carried by those
who cannot question themselves
see the darkness
scratch the eyes out of illusion

perhaps Buddha
but then I must remain silent
before death
and there is still this ego
bursting with fear, desire
abstract words that mean nothing
without the sensation
crawling, caressing the skin

I am a poet of desperation
bloated in body
crazy in mind
howling
outside the skyscrapers
all that steel, glass, plastic
containing nothing

and the college professors teach
and warm each others' egos with praise
and I am that miserable Robinson Jeffers
staring at the cold ocean

but all this is about
wanting to live
and time just falls out
blows away
your hand drops
turns to sand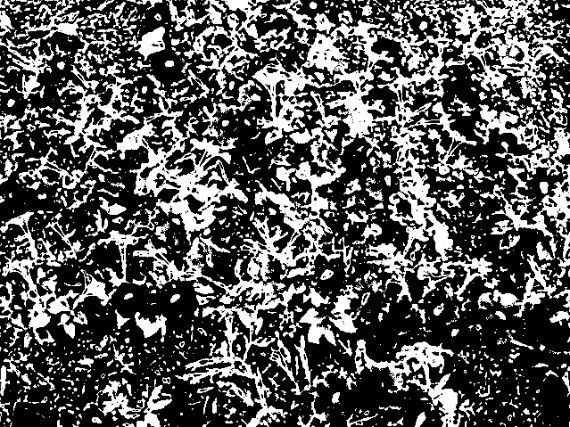 The danger for a poem-a-day poet, as he searches for a new idea for a new day, is becoming overly influenced by whatever he last read, producing, instead of something new and original, a pale copy of someone else's work.

That would never happen to me, of course.





lament of the poem-a-day- poet



just
read ten poems

great ideas
contained therein

that I could steal
for my own poem today

but will wait a day or two
instead

so my theft will not be
so obvious….

instead
another poem (yes, another)

about my day,
how exciting many might think

a day in the life of a poet -
though aquiver

with anticipation as you might be
I must admit

the life of a poet
not nearly so exciting

as it might seem
as seen from the outside -

mainly
we sit in coffee houses

drinking the dregs of another
day of failure

no epic
today

just another piling on
of uninteresting words

in a string
that stretches far down the page

making excuses
about how we almost

found that poem of the
century

the one
that, all on it's own,

would have won us
the Nobel

but it slipped away again today
just like

yesterday
and the day before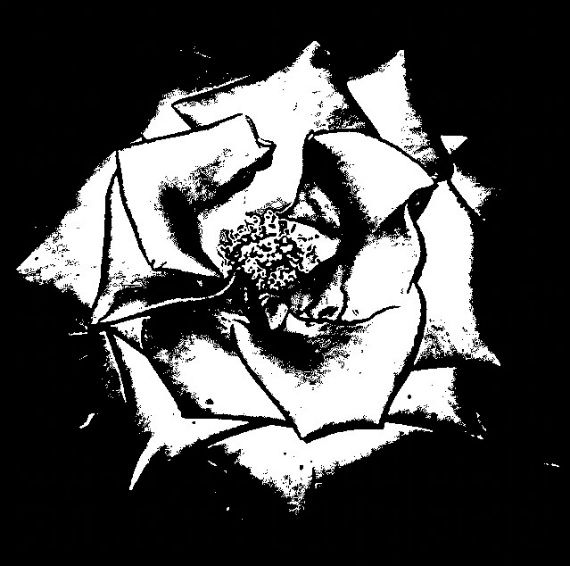 Here's another of my poet-friends,

Francina Hartstra

. Fran has lived many places around the world, including the United States, but I think I remember that she is from, and currently lives in,The Netherlands.

She has a very nice website of her own which features both her poetry and her photography. Visit it at http://seasonspoetry.wordpress.com.





On Midsummer's Night



on midsummer's night
a swim under starlit sky
scent of moonflowers

fragrant rein-orchids
in meadows near delta blues
one way ferry ride

whispering whirlpool
around crib in summer bed
sound of beacon bell

stroll down waterfront
one last glance at Milky Way
before turning in

beauty of Dal Lake
pale hands place a white iris
on blue lapping waves

above mountain peaks
eagles soar in search for prey
in sun drenched valley

dancers form circle
two-stepping silhouettes throw
shadows on the grass

high on the mountain
silver rippling moonlight drifts
over tranquil lake




Without Regrets



Words you used
replaced dead dreams,
those little make believes
could turn impossibility
into all what was possible,
if not both our doubts
had led our love astray,

now my path is lost,
my soul hides in veils
of immense sadness,
only pressed to undress
when others warm my bed,
to escape this loneliness
with its utter silence,
and to forget, without regret.




The Glass Pavilion



Coincidence is like the stone
which shatters the glass pavilion
into a ruin of a thousand pieces.
Crystal clear the realization,
acceptance of the known;
unprotected in translucent light-
the truth lies naked. Revealed
in the mirrored fragments,
still the fragile flower of love.




Night Travelers



We don't know each other's name
you, the one with sky blue eyes
and I, travelling together in a dream,

until time was there we board a train
bound on its way to abandoned cities,
where you can't stay and I've to leave,

there is no beginning, there is no end
when you are lost and I'm to be found,
in the darkness before the dawn.




On A Day Like Today



On a day like today
when reeds whisper,
ripples crack mirrors of creeks-
and all trees sigh.

Disturbed, birds take flight
leaving behind their cries
against a leaden sky.

There are no words that belong
to wind's song, only whispers
on a day like today.




On Long Summer Nights




On long warm summer nights
she sits outside in her garden,
gazing at the moonlit hills,
her eyes are soft with love,

even though there is a hole
where her heart once was,
before she felt blown apart
like a dandelion in the wind.

Every year the wildflowers bloom
in wind-blown grasses on the hills,
every year she sits outside and waits.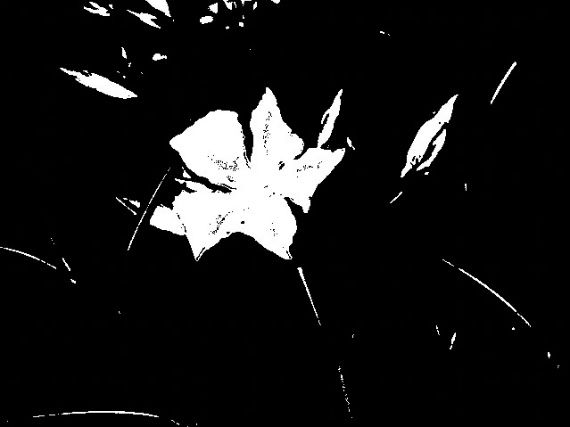 This is an old poem, from 2003. Many years before that I did work that occasionally required me to talk down very angry people. Usually they were mad at a system that they thought had cheated or mis-treated them. Some had good reason to be angry, some not, but since I represented the system, I was the target of their anger.

Some of the people were just angry. Those people were usually easy to deal with. Mostly they just wanted someone to listen to their complaint and actually pay attention to what they were saying. I was good at that.

Others were more of a problem, to the point of being scary. With experience, you can begin to see the danger in their eyes, bombs waiting to explode. Those were the hard ones. The bombs would stay, but if you were very careful, you could defuse them, at least for a while. I was good at that too.

But the cold fire behind their eyes - you don't forget that.





the line between dark and light



I've looked into the eyes
of the irretrievably mad,
seen the red veil of rage
straining against the tattered
leash of consequence

there is a thin line
between them
and people like you and me,
like the instant
under the setting sun
when the transition
from day to night is passed
and light becomes dark,
the moment when night animals
know to creep from their dens,
the moment when night birds
shriek and leave their nests
to hunt in the dark

I have walked close to that line
and felt the fire on the other side -
I have seen that flame in another's
eyes
and fought the madness in my own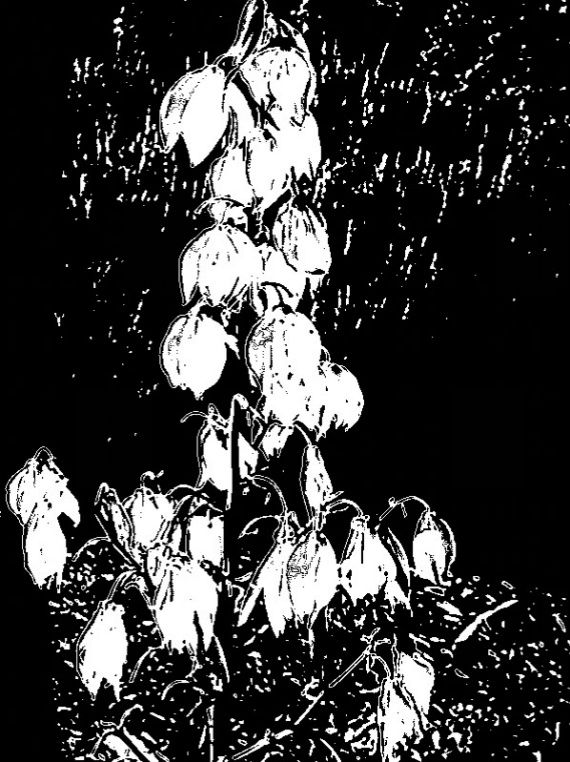 Next, three poems written by

Charles Bukowsk1

as he could see the end of his life approaching. The poems are from

The Flash of Lightning Behind the Mountain

,published in 2004 by HarperCollins.

A Bukowski very from the rough and tumble "Hank" we usually associate with his name.





nothing here



so much of my early life I was worried about paying
the rent, now something else is trying to move
me out of here,permanently,
and this landlord will accept no
excuses such as
"I'll pay you next week for sure!"
notice has been served on me
and my final eviction looms.
but as in the old days, I continue,
go through the motions,
read the newspaper, stare at the walls
and wonder,wonder
how did it ever come to this,
this senselessness staring me down.
all my books don't help
my poems don't help either.
nothing or nobody helps.
it's just me alone, breathing,
pondering.
there's nothing even to be brave about.
there's nothing here at all.




my last winter



I see this final storm as nothing very serious in the sight of
the world:
there are so many more important things to worry about and to
consider.

I see this final storm as nothing very special in the sight of
the world
and it shouldn't be thought of as special.
other storms have been much greater, more dramatic.
I see this final storm approaching and calmly
my mind awaits.

I see this final storm as nothing very serious in the sight of
the world.
the world and I have seldom agreed on most
matters but
now we can agree
so bring it on, bring on this final storm.
I have patiently waited for too long now.




first poem back



64 days and nights in that
place, chemotherapy,
antibiotics, blood running into
the catheter.
leukemia.
who, me?
at age 72 I had this foolish thought that
I'd just die peacefully in my sleep
but
the gods want it their way.
I sit at this machine, shattered,
half alive,
still seeking the Muse,
but I am back for the moment only;
while nothing seems the same.
I am not reborn, only
chasing
a few more days, a few more nights,
like
this
one.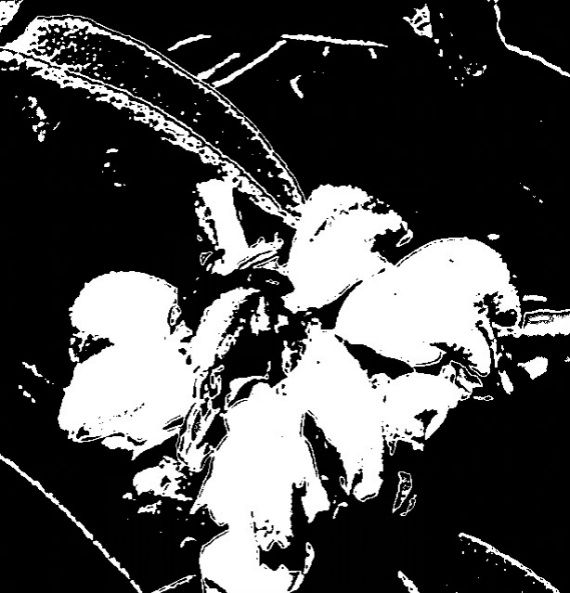 A little bit of winter blows in from West Texas,and I like it.





about these cold winds that blow



I was sitting
outside last night
in my lawn chair, about
nine thirty, two
hours past sundown,
all blanketed up, planning
to enjoy the on-rush of the cold front
that was on-rushing in, trees
swoosh-dancing, dingle-dangles
hanging from the eaves
dang-dingling, wind damn-cold-blowing
at fifty degrees
and forty miles an hour
right up under my blanket, near
freezing my tallulahs, not to
mention old satchmo and I gave it up
and went inside and satisfied myself with
just listening to the wind, tallulahs and old satchmo
safe and warm…

but it did set me to thinking about women
wearing dresses in the winter and even though
bereft as they are of tallulahs or even old
satchmo, they must be doing some freezing
when that old north wind whips up their dresses
like a teenage boyfriend beer-drunk
on prom night…

and I'm thinking
that surely explains a lot about
how women get when the weather
gets all cold and blowsey and leaves me
with a whole new attitude
of respect for women and the challenges
of their gender…

and I guess that also applies
to the Scots, maybe even more since
their skirts are so short winter
spring summer and fall

their tallulahs and satchmos
must be wonders
to
behold…

just guessing, of
course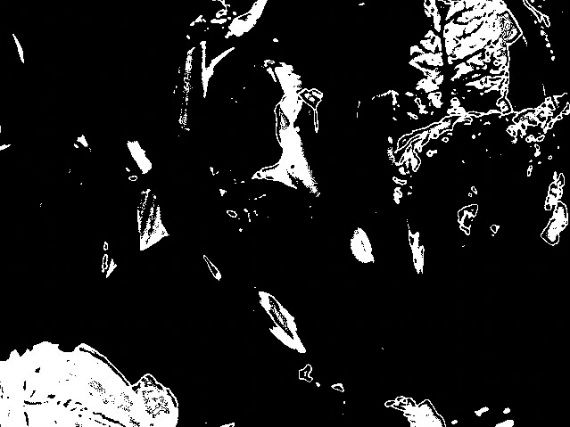 Here are three poems by

Grace Paley

from her book,

Leaning Forward

. The book was published in 1985 by Granite Press of Penobscot, Maine. You probably don't need to know the publisher is from Penobscot, but I like to write it, thinking how it would feel in my mouth it I were to say it.

Paley, who died in 2007, was born in 1922 and lived most of her life in New York City. She taught at Sarah Lawrence and City College. She called herself a combative pacifist and a cooperative anarchist and was active in anti-war and feminist causes.





having Arrived by Bike at Battery Park



I thought I would
sit down at one of those park department tables
and write a poem honoring
the occasion which is May 25th
Evelyn my best friend's birthday
and Will Lanbauer's birth

Day! I love you for your delicacy
in appearing after so many years
as an afternoon in Battery Park right
on the curved water
where Manhattan was breached

At once arrows
straight as Broadway were driven
into the great Indian heart

Then we came from the east
seasick and safe the
white tormented people
grew fat in the
blood of that wound




My Father at 89



His brain simplified itself
saddening everyone but he
asked us children
don't you remember my dog Mars
who met me on the road
when I came home lonesome
and singing walking
from the Czar's prison




On the Subway Station



The child is speaking to the father
he is looking into the father's eyes
father doesn't answer
child is speaking Vietnamese
father doesn't answer
The father is staring at a mosaic in blue and green
and lavender three small ships in harbor
set again and again in the white tiled
beautiful old unrenovated subway
station Clark Street Brooklyn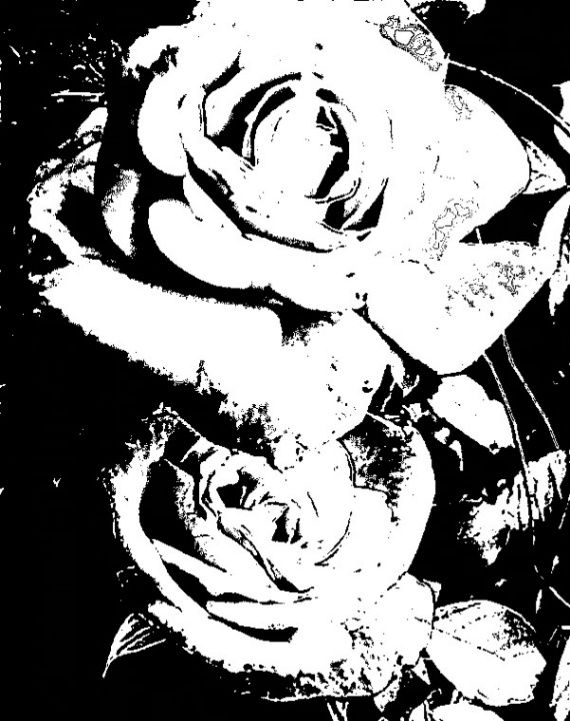 One must always seek means to accommodate the environment.





the escaping-heat-through-the-top-of-your-head theory



forty degrees
this early morning
and I'm wearing my hat
cause I was told once that
about seventy percent of your
body heat escapes through the top
of your head and if you wear a hat in the
winter you'll stay much warmer…

it was a bald old guy
who told me that, a really bald guy
not a hair on his head,
bald as big old Enchanted Rock
up north of here in the hills, huge granite mountain,
not a bush or a tree or any green thing taller
than lichen on it, that's how bald this guy was
except he didn't even have any lichen…

the fellow worked for me
and I always kidded him about his hat
a floppy old thing, and he told me about
the escaping-heat-through-the-top-of-your-head
theory and I didn't pay much attention to it,
thinking he was just covering up some kind of
sentimental attachment to the hat about which he
was not entirely comfortable, thrice divorced,
I figured it was something given to him by his favorite
ex-wife, or maybe her divorce lawyer, so I quit
kidding him about his hat because I began to see
that it was a delicate subject…

and didn't think any more about it
until I begin to develop a bald spot of my own
and decided to test the theory
and it really works -
it was forty degrees this early morning
and feels at least forty-five
or forty-six…

probably
could have worn
one of my Hawaiian shirts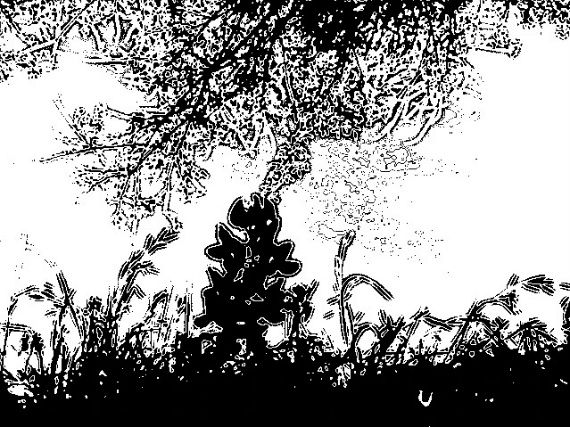 Next I have a poem by

Robert Levy

from the anthology

North of Wakulla

, a collection that concentrates on but is not limited exclusively to poets from the Tallahassee and northern Florida.

The book was published in 1989 by Ashinga Press. At that time Levy had published a chapbook and a full-length collection and had been awarded, in 1988, an NEA Creative Writing Fellowship.





Biology



More

"labor" less Oratory,"

the sign
in bio lab urged,but we ignored it,
and amid pickled fetuses, pithed frogs -
the never-born and half-alive - contrived
a courtship.

Dogfish. ox eye, urchin, newt:



a witches litany to make me fall
in love with you. So much carnage, and yet
what I recall most about the dead cat
was not its agonized grin or upstretched
paws - as though it pressed some suffocating

weight at the instant of death - but how
you found it pregnant, a fetal kitten curled
like a nutmeat in its womb. You buried it
outside your dorm - the lone sad mourner -
and left me with the mother cat laid bare,

skin flaps pinned in grotesque crucifixion
against the tale. The colored latex
pumped into its veins before it died limned
the diastole and systole of its life,
a heartbeat forever stilled in rubber.

The only thing we never dissected
was each other. So, unempirical
to the last, we married. Over the years
we sliced up each other, with knives, hoping
to discover love's origin, as though

it were some small vestigial organ
tucked away in the body's recesses.
All we found was flesh and blood, and more flesh,
until our limbs and bones seemed alien
as infants in their jars. Could it have been

different,like that strange girl back in lab
who also found a fetus in her cat
and wore it as an amulet? Could we have
threaded hope around our necks like a charm
to remind us that something lasts beyond

love or hate?

dogfish, ox,eye, urchin, newt.


Add to that

marriage

. Pinned and writhing,
anatomized with our finest tools,
it lay there, no animal we knew,
its gray heart beating long into the night.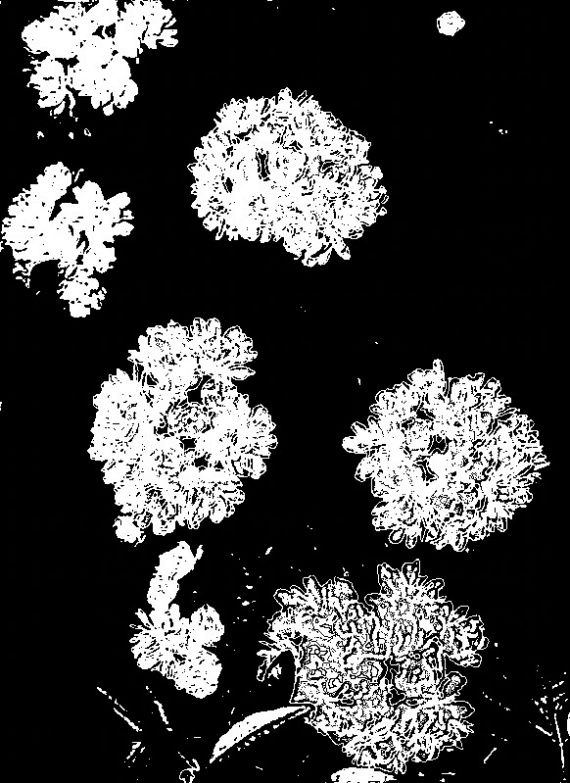 I wrote the next poem in 2004 and used it in my 2005 print book,

Seven Beats a Second

.





unfinished business



I've reached that point
in my life
when I begin to understand
I will not get out of it alive

and with that,
clarity...

you life...
my life...
it's all about
unfinished business

a million years of back-story
before us
and consequences
that linger beyond the last spark
of memory of our time,
leaving no end to things
but that one dark end
we struggle so hard to avoid,
grand temples of pharmaceutical
and metaphysical manipulation
built with blood, but all for naught

and even as we fight to change the rules
of life and death
it's not closure we want
but a chance to hang around,
a chance to read the story
past the limitations
of our own small walk-on part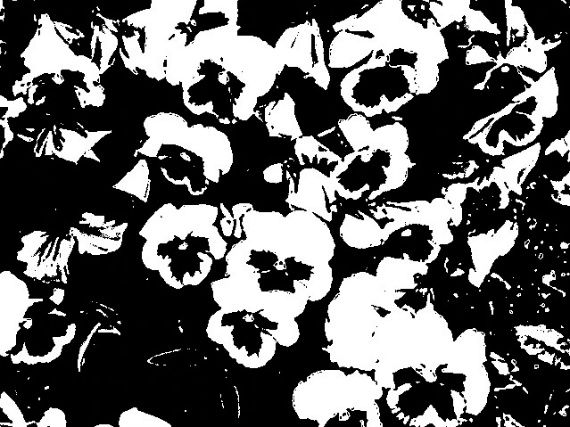 Here's another interesting poet,

Annamaria Ferramosca

. She was born in Tricase, but lived in Rome where she worked as a nutritional biologist, when this book (she has four) was published. She has also published a number of critical essays and review.

I've take two poems from her book

Other Signs, Other Circles

, a selection of poems from 1990 to 2009. The book was published by Chelsea Editions in 2009.

It is a bilingual book, Italian, with English translation by

Annamaria Crowe Serrano

and

Riccardo Duranti

.





After Rilke's Eighth Elegy



The house has windows to the ocean
so as to recall the beginning
the ancient vortex, calm, millennial sails
returns that turn to farewells
odysseys bound for other seas

In the garden aleppo pines and olive trees
welcome those who know nothing of death:

insects and birds, sometimes
nocturnal foxes - motionless -
also look out to sea
as if mysteriously dazzled
- animals never look
death in the eye -
we live with it by our side, shortsighted
see the sky light up with flames
and the places where
death blindly rains

The rose soon loses its leaves
in silence its thorns make ready
to pierce our flesh
the sea to submerge disorder
hugs are mixed with gunshots despite
the unease of cicadas
swarming in the trees

From the pines, swallows fly
south, undaunted




Jemaa El Fna Square



I enter Jemaa el Fna
almost stumbling on dry earth
re-enacting the delivery
of an ancient foetus, my African self
My nostrils inhaling earth magic
made of instrootsswornbones
The amnesia of the distant
white tribe,sterilized and mute
is already sorcery

The square has eyes that pierce like arrows
archaic voices sharp enough to carry on the wind
mimed stories like graffiti
I am the one who beats the drum
stomps her feet flows to the rhythm
absorbs the hypnosis of the snake
as it rises, supple, tired of repetition
staring at me, unbelievably friendly

And it's strange, this urge for dates
beyond their taste, a craving
for bronzed gold to penetrate my skin
(maybe this is how genes mutate
under the sun, out of mimetic love
of naturegiftsurvival)

Continental forgiveness of the African faces
offered with little objects inlaid
with pridehopesweat
(the sweat condensing everywhere
kneaded in the mud, built into houses)
That's always been how the earth becomes human

I feel the mother's wrinkles, alive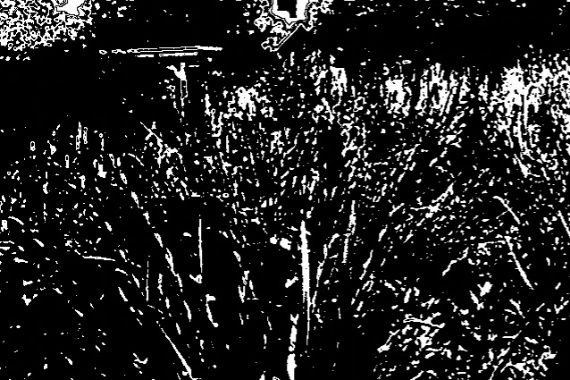 Let's hear it for the pagans.





pagan holidays



I think the time
has come to admit
that the poem I've been struggling over
is boring the crap out of me
and is almost certain
to bore the crap out of anyone
who through some miracle
of persistence manages to get past
the first five lines -

time to admit It's time
to man the lifeboats
and get as far away from that
sinking vessel of
pretentious crap as my little
oars will row me

start over,
like in marbles,
call "slips" and just start
over…

maybe
think about Halloween,
the pagan holiday that admits
to being pagan, unlike those other
holidays who hide their pagan roots
behind a façade of more recent religions
hidden in turn by the most modern religion of all,
consumption and greed

(and there I go again, threatening signs
of pending pontification - who cares
about a poor poet's bemoaning
consumption and greed when
we all know that if the poor poet
was a rich poet he'd go out and buy
a 64 inch plasma TV and a Lexus
just like everyone else)

the point is that Halloween
is the one holiday we celebrate
that has resisted complete
infantilization -
sure, we say it's all about
the kids and dress them up
in cute costumes and send
them out to beg food from
neighbors, but we know better -
we know that it's really about
office parties and
Laverne in Accounting and her
sexy Batwoman costume,
low-cut on top
and high-cut on the bottom,
and we know that before the week
is out, there'll be Xerox copies
of Laverne's butt circulating the office
and why the heck not - there's
a pagan in all of us, aching for
release, and if we can't dance
naked under an orange harvest
moon, maybe Laverne's Xeroxed
butt will give us the break we need
until next year when, maybe,
Laverne will dance naked with us
under an orange harvest moon

that's the thing about pagan holidays
and why we love them…

they give us hope
that someday grown-ups will be back
in charge of the world
and paganism will be back to re-assert
the presumptions of a free human
spirit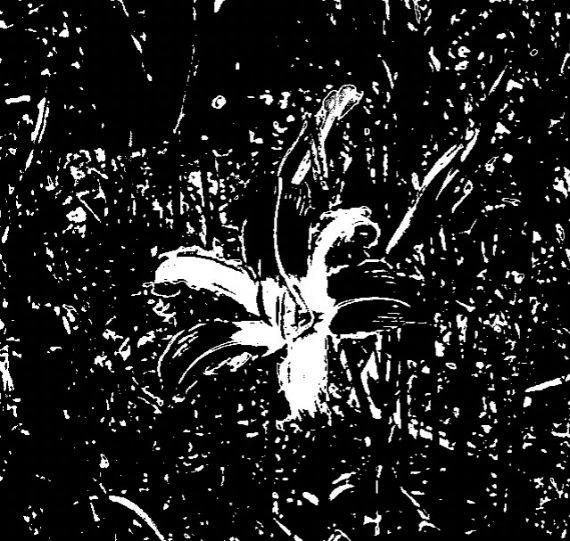 This is a poem by

Brigit Pegeen Kelly

, from her book,

Song

, the 1994 Lamont Poetry Selection of The Academy of American Poets published by BOA Editions Ltd.

Kelly, born in Palo Alto,California, in 1951, teaches in the creative writing program at the University of Illinois at Urbana-Champaign and in the Warren Wilson M.F.A. program for writers. She has received many awards and honors, including a fellowship from the National Endowment for the Arts.





Wild Turkeys: The Dignity of the Damned



Because they

are

shame, and cannot flee from it.
And cannot hide it, they go slow,
One great variegated male and his harem of four wild hens

Halting our truck as they labor
To cross the road into the low fields they are indentured to.
They go slow, their hearts hardened to this;

Those laughingstock, shriveled, lipstick red hearts -
Swinging on throat and foreneck
Beneath the narrow heads that are the blue

Not of the sky but of convicts shaved skulls -
Have been long indurated by rains and winds and filth
And the merciless exposures of the sun.

They do not look up, they do not fly -
Except at night when dark descends like shame,
When shame is lost to dark, and then,

Weak-winged, they heave themselves
Into the low tree roosts they drop from in the morning,
Crashing like swag-bellied bombers

Into the bare fields and stingy stands of trees
They peck their stones and seeds from.
Yesterday they were targets, but now they go slow,

As if this lacuna between winter and spring, still gray,
But full of the furred sumacs' pubescent probings,
And the faint oily smell of wild onion vials crushed open,

Gave hope to even them, or as if they knew
All seasons come to one, the going back,
The crossing over, the standing still, all the same,

When the state you defend is a lost state,
When lurching into an ungainly run
Only reminds you that there is nowhere to run to.

And this movement, this jerking
Of these heavy goffered carapaces forward,
This dumb parading that looks at first glance furtive,

Like skulking, the hunkered shoulders, the lowered heads,
Reveals, as we watch, the dignity that lines
Of pilgrim-sick possess as they halt toward some dark grotto -

A faith beyond the last desire to possess faith,
The soldier's resolve to march humpbacked straight into death
Until it breaks like oil over him

And over all that is lost.









Here, a tiny, tiny poem as I try once again to channel the clear-seeing eye of William Carlos Williams, my favorite poet, second only to Walt Whitman.





yellow flowers



the vine
will grow
cover
the broken
swing with yellow
so
very yellow
flowers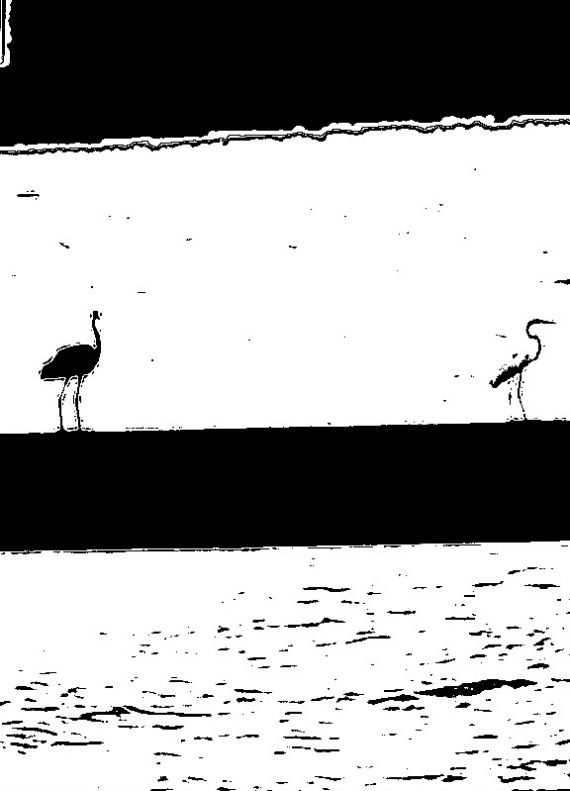 Next, two poems by

David St. John

, from his book

Study for the World's Body

. The book was published in 1994 by HarperCollins.

St. John has received many awards and honors, including fellowships and grants. He has taught creative writing at Oberline College, The John Hopkins University, and the University of Southern California. For twelve years he was poetry editor of

The Antioch Review

.





Guitar



I have always loved the word

guitar



I have no memories of my father on the patio
At dusk, strumming a Spanish tune,
Or my mother draped in the fawn wicker chair
Polishing her flute;
I have no memories of your song, distant Sister
Heart, of those steel strings sliding
All night through the speaker of the car radio
Between Tucumcari and Oklahoma City, Oklahoma.
Though I've never believed those stories
Of gypsy cascades, stolen horses, castanets,
And stars, of Airstream trailers and good fortune,
Though I never met Charlie Christian,though
I've danced the floors of cold longshoremen's halls,
Though I've waited with overcoats at the read
Of concerts for lute, mandolin, and two guitars -
More than the music I love scaling its woven
Stairways, more than the swirling chocolate of wood

I've always loved the word

guitar

.




Hush





for my son



The way a tired Chippewa woman
Who's lost a child gathers up black feathers,
Black quills and leaves
That she wraps & swaddles in a little bale, a shag
Cocoon she carries with her & speaks to always
As if it were her child,
Until she knows the soul has grown fat & clever,
That the child can find its own way at last;
Well, I go everywhere
Picking the dust out of the dust, scraping the breezes
Up off the floor, & gather them into a doll
Of you, to touch at the nape of the neck, to slip
Under my shirt like a rag - the way
Another man's wallet rides above his heart. As you
Cry out, as if calling to a father you conjure
In the paling light, the voice rises, instead, in me.
Nothing stops it, the crying. Not the clove of the moon,
Not the woman raking my back with her words. Our letters
Close. Sometimes, you ask
About the world; sometimes, I answer back. Nights
Return you to me for a while, as sleep returns sleep
To a landscape ravaged
& familiar. The dark watermark of your absence, a hush.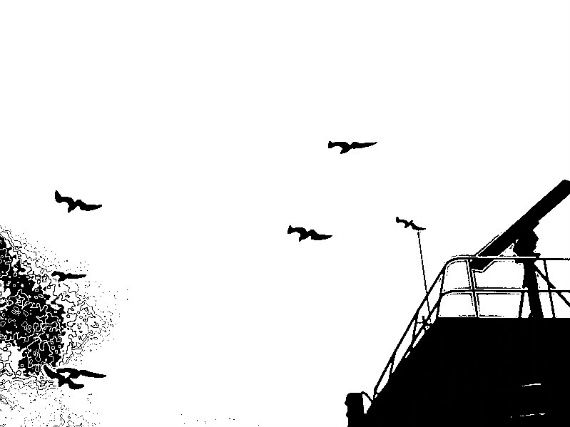 >





I just don't get it.





occupy time: a protest from the chronologically confused crowd



so
here it is
Halloween, again,
and it seems I just put
the candy up from last year,
and now Thanksgiving is next
week and Christmas the week after
and I just can't keep track, can't
keep up,

it's like days mosey on by like cowboys
on the open range, getting along their little dogies
at a leisurely 4-4 time cowboy singing pace,
while years gallop like Sitting Bull
is half an arrow-length behind, it seems,
one day, I'm forty-five,
prime-time, prime-cut, prime of most
everything, then swish and swoosh and
I'm sixty, then sixty-five, then sixty eight in
a couple of months.
and, common refrain among
the chronologically confuse crowd,
what happened - what happened,
we cry out, for-crying-out-loud what the hell
happened, from golden youth to shuffling senility
coming round the corner here it comes, all
in the course of an afternoon
nap -
my mistake, assuming
time passed in stately procession,
equally, awake or asleep, when every other fool
knows that time passes much faster when we're asleep,
the quantum snooze-factor kicking in, leaving
us 16 hours time-depleted for every 8 hours slept…

my life whisked away in sleep
like with one of those little whisk brooms
we used to use to whisk out our car seats back
before vacuums were invented, my god, wasn't that
just last week, how quickly technology
overtakes,
overtakers, all this technology
until the undertakers undertake to take us
under
and I'm not ready
so I'll just not sleep, add years to my life,
like tenth grade algebra in reverse…

in the meantime,
can anyone tell me when the fall time fallback
thing happens, I remember it happening but am not sure
if I'm remembering this year or last year - if I could just nail
this one thing down, I could probably make my peace
with all the rest,
and be back with you tomorrow
except I'm not always sure about the tomorrow
thing because I remember someone telling me yesterday
was tomorrow and then they told me yesterday that
today was tomorrow so maybe I should plan to be back
yesterday or the day before

or maybe next or last month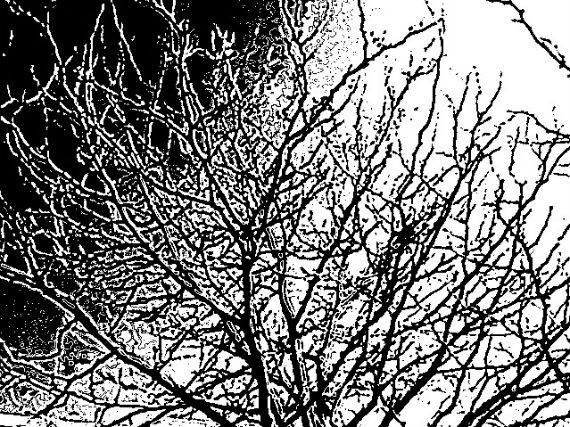 For my last library-poems this week, I have several poets from the Winter-1977 issue of the

Berkeley Poetry Review

. The Review doesn't include bios for any of it's contributors (I hate that), but, since it's late in the afternoon and I'm tired, neither will I. I'll just let you do your own Google search.



The first poet is

Vickie Hearne

.




A Technical Qeustion for a Daughter



I don't know where you get it,this
Growing you do, did you go out
Of the house alone, down to the
Pasture to learn the way the pouts

And dancing of the young fillies
Set them on their legs? It is clear
You mean something by it, as when
Earlier I thrust my hands near

And then into your folds of flesh
And, infant weak and pure, you thrust
Them away, never even once
Granting that you were what I must

Clean and tend. Where did you get this
Lusting for all this competence,
Skills you from the start had a plan
For? I should have deduced the fence

From the growing piles of rails but
They made a plausible enough
Pile of rails, and I thought about
The sure way they towered, a tough

Problem in itself. You added
Speech and began to know how sleep
May be lost and wooed, then one day
There you were, setting rails in deep

Potholes you had dug by yourself,
The laws of form draw us taller,
Slowly, and set us in our own
Universe, we say, knot smaller

By and inch than we grow to be.


The next poet is

James Story






The Morning Climb



They do not know that I am watching,
suited men and summered ladies,
Plumbing the slow elevator's climb.
I time their smiles to my calibration.

I have seen duller elevators that this,
And deadlier. As if life sucked dry
By the morning could not make it
Past the fifteenth floor.

Today the small chat drops delicate down
To the sandalled floor and makes me dream
Of beaches. Their beaches. Fire Island.
The Hamptons. The Jersey Shore. They
Talk of their weekends as tall cool lime-drinks
To be savored slowly.

The bones in my ear envy
That clink of ice; refuse,
However, to hear.


And, last this week, the poet

Karen Swenson

.




Spring



In a country graveyard where
like a disorder of books
stones shoulder angles heaved by frost
I sit in the car

among the broken spines of closed stories
having traveled up country
in search of a blessing away from
the city's clank of radiator warmth.

Across the road the fields
seeded by winter
furrowed by snow
lie cold in their sky crop.

As cars whip by the early wasps
the sun leaning through the windshield
curls into my lap like a kitten
content in its own warmth.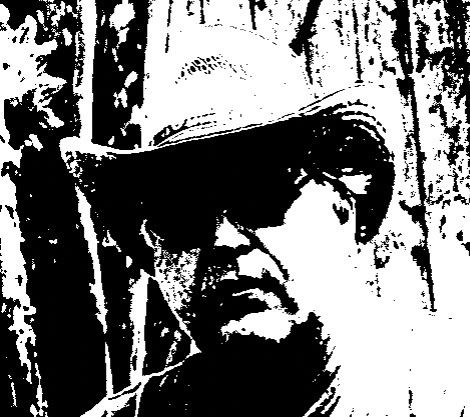 It's like everything else - some days it works, and some days you just have to punt.





the elusive poetry/fine-poetry writing experience



I'm stalling…

it's time to write a poem
and I'm finding
all kinds of reasons
to avoid it.

my favorite breakfast-poem
writing-observation post
filled up early
this morning, cool sunny weather
pulling people out of churches
and sending them off for early break
fast like a magnetizing, flypapering,
duckluring, moosecalling, irresitable, un
deniable force calling people
to skip God's word to take in some of
his/her/its sunshine instead

(normally, I would consider this
a good thing, but not when they force me
out of my favorite breakfast-poem writing-
observation post restaurant)

but anyway
I couldn't write my poem there,
being forced out into the cold by all
the Sunday morning God-'s-Word-shirkers…

so I went to my back-up poem writing,
observation post, but the sun, bright and
warm and intrusive, is shining right on my face
and on my laptop screen so that all I can see
through sun-squinty eyes is my own sun-
squinty face on my laptop screen
and beside that, some bozo whack-o
people are two tables behind me
watching some kind of jet plane flying
thing on their laptop, complete with jet
noise as if I was standing mid-runway
and the San Antonio International Airport
and who the hell can be expected to write
a poem in the midst of sun-shining, sun-
squinting, jet-landing-taking-off-engine-
roaring-flying stuff going in sacred poem-
writing territory…

and time's running out because I have
to meet Dee at Barnes and Noble when
they open up in just a few minute and before
that I have to go to the carwash
and see how much of the wreck I had
last week washes off before I decide
to or not to bring the good hands of
my insurance company into the mix
and I also need to go to the grocery store
to buy some sushi for lunch
and Alpo for my dog and
pick up some money at the ATM…

and damn the sun's gone behind
a cloud and I can see my unsquinty
face in my laptop screen
and the Jetson previously behind me
have left and I can see the blue sky
outside and the oriental woman chewing
her bagel at the next table (the oriental
woman being at the next table chewing,
not the oriental woman at one table,
chewing at another table which might
be mis-surmised if my original statement
were read literally and which, as a man
of the word, I thought I ought to correct)…

and all is set for some fine
poetry-writing, maybe even set for some
time for writing fine-poetry,
but, hell,
now I'm out of time and will just
have to put off the poetry/fine-poetry
writing until tomorrow
when I'm sure conditions will be more
conducive for a poetry/fine-poetry writing
experience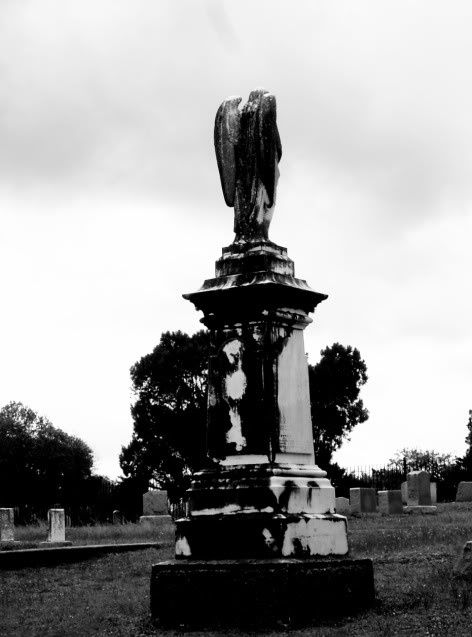 Here we are at the end of another post and I'm exceedingly proud of myself, having not referred, even once, to my new book "Always to the Light" due out in a week or two, nor have I mentioned,even once, my other two eBooks, "Pushing Clouds Against the Wind" and "Goes Around, Comes Around" both also available at all the standard eBook purveyors. I guess it's too late to do that now, so I'll wait until next week to engage in my shameless promotion.

And you'll recall, of course, even though I haven't mentioned it in a couple of weeks, that all of the material presented here remains the property of those who created it, and, being creator of my particular stuff, I make it available to any who what, with proper credit, of course, to "Here and Now" and me.

I'm allen itz, owner and producer of this blog and the weather is great here and I'm going to go out and sit in it until next week.

Finally, a note on the mechanics of "Here and Now" production.

I do my own typing, which I'm pretty good, but not great at. And I do my own proofing, which I am very bad at. Added to that problem is the insistence of my computer to do automatic corrections, producing and inserting in the process, words that make no sense at all in the text, or, even worse, producing and inserting words that almost make sense but seem weird.

As so as I figure out how, I'm going to fix that. In the meantime, know that all weirdness that sometimes appears in my text was not necessarily put there by me.