Fire in the Hole...and in the Hills, and Across the Meadows, and Next Door As Well
Thursday, September 01, 2011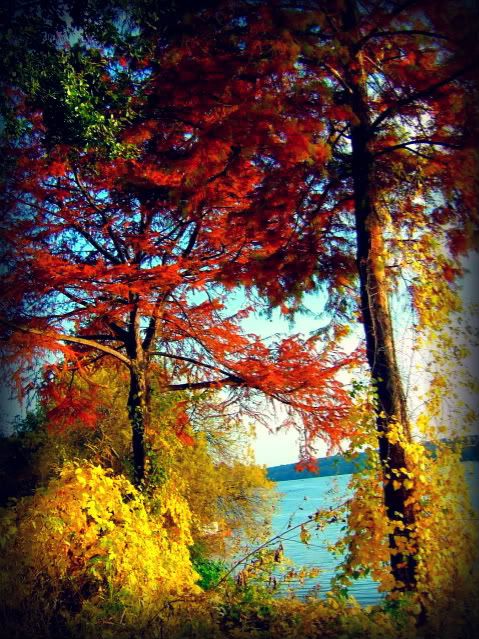 Vi.9.2.





Gets kinda cozy, just sitting around the fire. If it doesn't rain soon,this whole damn state is going to burn.

Visit Texas soon. Bring your marshmallows.

Anyway, regular stuff this week. Photos like last week, random pull from a photo file. The first three were taken at Town Lake or Lake Austin or whatever the Trinity River running through downtown Austin is called now. The rest are from a drive down the Blueridge Parkway in late fall several years ago.

Just worked out that way.




Mary Jo Salter


Inch by Inch
Bee's Elegy
Amphitheater with Trees



Me




about the serious business of purses





Henri Coulette


Blue-Eyed Precinct Worker
At the Telephone Club
Table Fourteen



Me




he might be the clown



From

haiku mind




Shoku-Ni, Richard Wright, Issa Kobayashi, Buson Yosa, John Bandi, Christopher Herold, Basho Matsuo, Kristen Deming, Alexis Rotella, Michael McClure





Me


while a bald man burns
finding religion at 3 a.m.



Charles Bukowski


odd
an interlude



Me




cowboys and indians





Naomi Shihab Nye


Going to the Spring
Biography of an Armenian Schoolgirl



Me




the poem that starts with empty pockets then doesn't want to end





Mary Rose O'Reilley


It Began
The Crossing
Open All Night



Me




journey's end





Bobby Miller




My Life as I Remember It





Me




still part of it





Reg E. Gaines




welcome to mcdonalds





Me


afterglow
hang ten
morning sky
storm watch



Jimmy Santiago Baca


From

As Life Was - Book I





Me


fleshware
through the 100 meter lens



Anne Sexton




Her Kind





Me




stringing fence on the Rio Grande





Charles Harper Webb




The Shape of History





Me


sonny blue
what's better than cold chocolate milk?



Robert Bly


Prophets
Listening to a Cricket in the Wainscoting
Walking and Sitting
Night Farmyard



Me




the fire this time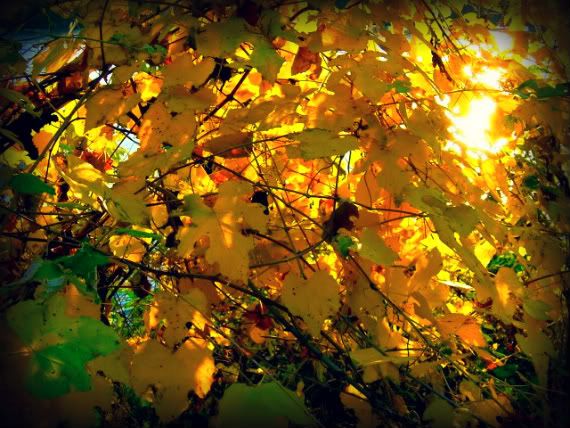 My first poems this week are by

Mary Jo Salter

, from her book

Henry Purcell in Japan

, published by Knopf in 1985.





Inch by Inch



Small hollows in the streets
brim full and flatten;
an open-mouthed mailbox
begins to fatten.

Inside-out, showing seams
or skeletons
(the lines of a dress
or long white bones),

what's upright remains
touched barely, but rimmed
like a plan of itself:
a house snow-trimmed.

Though you read the arches
on the tops of cars,
or window-sills against
perpendiculars

as the blizzard's index,
watch how, inch by inch,
each profile distorts
as the blowing lifts:

evergreens extend
white-gloved bear paws,
a bare brush grows
buds of pussywillows,

and the wind in drifts
leaves a mound of powder,
a heap like a cat
at the foot of your door.




Bee's Elegy



Smashing a bee
with a book,
I shuddered; then
shuddered again -
to think murder
occurred in this small
ball of fur.

I'd tried to save
the damn thing;
flung open windows
to let it go -
as open as my heart,
I wanted it
to know.

But a bug this size
has no eyes for
metaphor; nor
could it seize
on the current
of though in the room's
new breeze.

Bumbling about,
it would have traced
one spot of wall
all afternoon.
Like the lemon
whose fragrance once
so stung my nose

it wrung
from me all sense
but smell,
the yellow buzz
of life beneath
my swoop crushed me
enough to tell.




Amphitheater with Trees



Hidden in woods, but not a secret
(the pagan and artistic set
nearby consider it enshrined),
an amphitheater, designed
seventy years ago for use
by the local Drama Club, has since
fallen into disrepair.
Cropping up as spectators,
each of these young, stone-splitting trees
pays heed in varying degrees:

some casual, snapped maples slouch
across four rows, while a stand of birch
rises in ovation; and a spruce
lingers in rapt audience,
rooted by things yet to begin.
Onstage, a chorus in evergreen
silence, a

corps de ballet

well-cast
by seedings of the recent past,
awaits directions in tableau.
Odd, isn't it? and still the show

seems ancient. Nobody needs to ask
what's lying behind the thicket's mask -
like a dream which, if no simple word
could describe its mystery, is less absurd
than it is a re-fashioned memory.
Once,you could as easily say,
there were people playing trees. In Rome,
standing in the abandoned Forum,
you might see a decimated forest,
uncertain as to which comes first.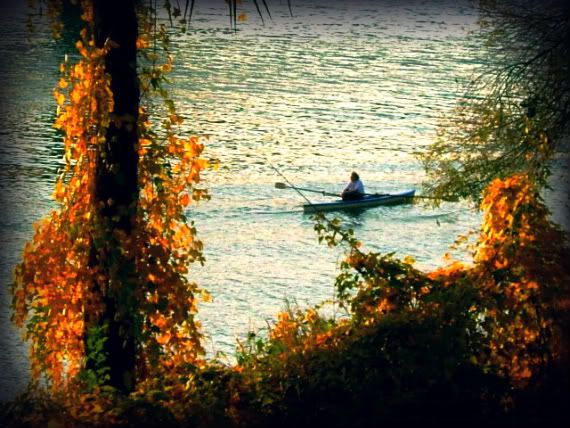 A bit of observation.





about the serious business of purses



have
you seen recently
a man,
middle-aged
or older, holding
or carrying his wife
or girlfriend's purse?

it's like holding a purse
is an advance technical skill
at which he, as a man, has not received
requisite training;

like he is not anatomically
constructed in a manner that
makes purse-holding physically
possible;

like he's just been handed
a dead skunk
and hasn't figured out what to do with
it…

there are some things
men
of my generation did not do
and at the top of the list was
we did not and never would
carry a purse, or even hold it
for more than three and a half
minutes, no matter how badly
our significant other might need
use of both of her hands;

this was on a list of great significance
to us men of that time, things we did not
and would never do, such as
the wearing of sandals
or any other footwear exposing
our knobby toes
to the light of day; also on the list,
the wearing of any kind
of short pants past the age of
eight yers, unless they came from
Bermuda and were pea-
green or umbrella-striped
orange and purple; and, of
course there was the "L" word,
never used except when speaking
to our mothers, our dogs (quietly) and
our spouses (even more quietly), after
years of trial and testing, normally
in the three to five years range

nowadays, men are talking "love"
all over the place, even saying things
like "I love you, man" to their friends,
poking their toes out in the world
in all kinds of sandals
and wearing all kinds of short pants
in a variety of non-standard colors…

but up to now,
we did not carry purses...

but in this new day for masculine
testerosity, there is now
something called a man purse,
acceptable in many parts of the world,
though a warning is in order
to any man considering carrying
a purse, man-type or otherwise, into Fern
and Willy's Roadside Café,
a place on old highway 85 where you can still get
blueplate specials still under $5 and the best greasy
roadhouse hamburgers on the planet, and also
a place where it is certain
a man walking in with a purse,
no matter what its nomenclature,
will be immediately
renamed "Percy" and faced with
unspoken, though hardly concealed
suspicious looks, questions regarding sexual
preference
issues,
not that there's anything wrong with that,
they'll say,
being of the liberal sort,
but could you sit a little further
down the counter…

so this is the problem
i've been working up to here -

with all those cultural holdovers
in my psyche about purses
and, specifically, men carrying purses,
what am I do call that thing
I carry
my lap top in -

i can't say it's a briefcase,
I carried all manner of briefcases
though much of my life, and this thing
is definitely not a briefcase,
and definitely not a purse, though it
certainly looks more like a purse
than a briefcase, so I'm thinking…

thinking that if I think of it as
some kind of a nerd purse,
which would be a completely different
specie of purse
than the purse women traditionally carry
and, of course, nothing like that silly
man-purse that Percy wears -

but a serious type of purse,
a manly purse,
an important tool
for twenty-first century living,
carried for the purpose
of always maintaining contact
with all the other manly types in the universe
a tool for the conduct of important
manly activities, a receptacle
for cartage of my manly laptop,
an instrument for the conduct of serious business
and, as such, a highly masculine accessory
for highly masculine
men
everywhere…

and positutely
nothing like a womanly purse
at all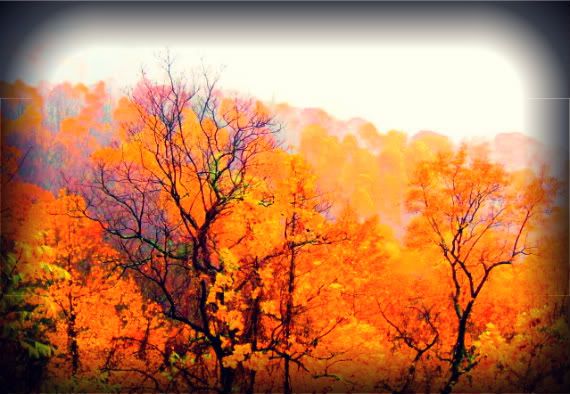 The next poems are by

Henri Coulette

, from

The Collected Poems of Henri Coulette

, published by the University of Arkansas Press in 1990.





Blue-Eyed Precinct Worker



Liberal,blue-eyed shivering, trying not
to look like a bill
collector or detective,
I move through the slums in a drizzle -
the slums of Pasadena, where - nutmeg, bronze,
and purple - the Negroes live.

They look out and laugh - Mrs. Bessie Simpson,
Miss Deliha Jones,
the eleven Tollivers.
They are extras in a bad movie
starring no one they have ever seen before,
no ont that they care to know.

I am like a man rich in the currency
of a lost kingdom,
for this both is and is not
what I sought. Somewhere, a screen door bangs
and bangs, but in the half-light I can't see where,
or give the sound direction.

A black and white sausage of a mongrel bitch
follows me, sniffing;
her obscene stump of a tail
motionless. We go, the two of us
to the muddy edge of the dark arroyo.
The street light blooms overhead;

our shadows burst forth monstrous and alien.
There, on the far rim,
are the houses of the rich.
It is the dinner hour, and they eat
prime rib of unicorn, or breast of phoenix.
It is another precinct.

Oddly enough, I am consoled by the thought
of the delicate
small animals that move down
through the arroyo: white coyote,
masked coon, and the plumed skunk. Come, Citizen Dog,
we have chosen the short straw.




At the Telephone Club



We sit, crookbacked, at the bar,
each with his own telephone,
all of us with the same itch.
The tight-assed operator
in the opera stockings
- the only one worth having -
hovers, wisely, out of reach.
She has got all our numbers.

My phone rings: it's the matron
with lost eyes and a horse jaw.
I get rid of her: I have
an ugliness within me,
whole as I am not, a kind
of sleeping cancer. Who needs more?
I listen to the broken
English of an Amsterdam

blonde, seduced in her twelfth year -
it was summer! - by a man
in a Silver Cloud, ,but I
can have her now for the price
of a taxi ride. I can
have her in a Murphy bed,
while the roaches on the sink
stiffen their fine antennae.

I would, I would, dear lady,
but I have a plane to catch,
one piloted by a sly
Tibetan. I have a date
with some porters in the snow.
I buy her a Grasshopper,
and slip out into the night.
How cold the stars are, how clear!




I've looked through Coulette's biography, looking for where this poem might have come from. Didn't find anything that seems to fit with this.






Table Fourteen



He lay there, our Babe Ruth, in a plastic bag.
We opened the bag.

The skin is leather, the color of Playdough,
And it is cold.

The hair has been removed with a blowtorch,
Which leaves no marks.

We will not be working on the extremities
For some time.

So we smear them - the head,the hands, and the feet -\
With Vaseline,

(In the left temple, there is a bullet hole;
On the right a bruise)

And we wrap them - the extremities - in white muslin
To preserve them.

We have noticed, as we smear Vaseline,
The strange resemblance

To the King of Swat, who hit sixty home runs
The year I was born.

...We're on the chest, removing the fat, which looks
Like scrambled eggs,

When they give us another, a newcomer, an infant,
Stillborn and green.

We put it, the babe, with the Babe's heart and lungs,
Between his legs.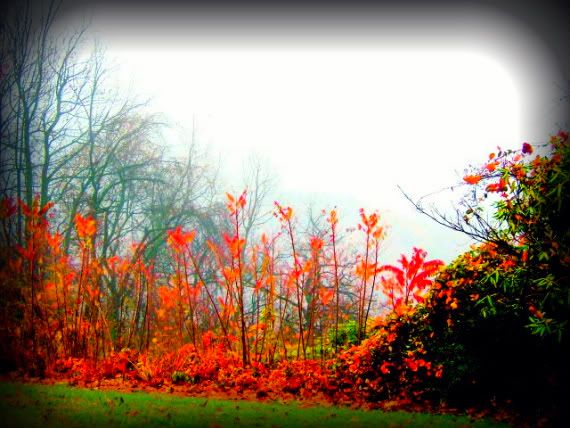 I don't normally make snap judgments about people, but this guy, right off, reminded of all I read about the John Wayne Gacy guy that preyed on children while doing volunteer work as a clown.





he might be the clown



chipmunk
face,
and a chuckling,
chipmunk laugh,
always laughing,
low, constant,
sharp little teeth brightly white
in the red of his open-mouth chuck
chuck chucking laugh,
little, black, reptile
eyes
never blinking,
like
the man in the trench
coat hanging out in the park
with goodies for all the little boys and girls...


I
don't like him

for
he is not a good man

not a man
whose house you want
to dig under
unless you are prepared
for the horrors you might find,
the secrets
behind that chipmunk face
and chipmunk
laugh...

chuck, chuck, chuck
he laughs

I
don't know him

but he makes funny
faces

the clown
at your youngest child's
birthday
party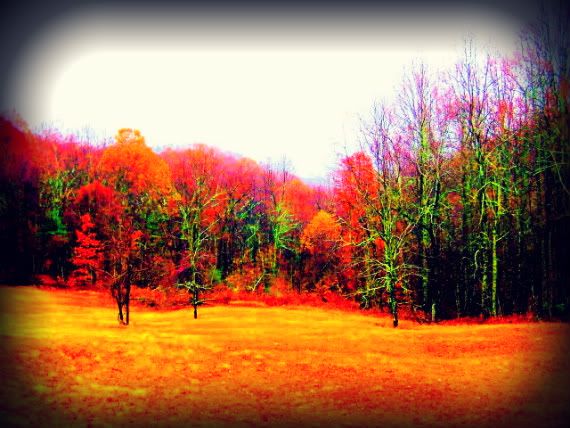 Next, I have poems from

Haiku Mind

published by Shambhala in 2008.



The first poem is by

Shokyu-Ni

, who lived from 1713 to 1781. She was one of the well-known Japanese women poets of the Edo period (1603-1868). After her husband died, she became a Buddhist nun and created her main work.


violets here and there
in the ruins
of my burnt house


The next poem is by

Richard Wright

. Wright, who lived from 1908 to 1960, was born in rural Mississippi and died an expatriate in Paris. A very well-known African-American novelist, he took up the haiku during the illness of the last months of his life.


As my anger ebbs,
The spring stars grow bright again
And the wind returns.


Along with Basho and Buson,

Issa Kobayashi

was one of the three greatest Japanese haiku poets. Born in 1763, Issa lived a life of poverty and personal tragedy, dying in 1828.


this world of dew
is yes, a world of dew
and yet...




Buson Yosa

, another of the three greatest haiku poets, was a great painter as well as great poet. He lived from 1716 to 1784.


a heavy cart
rumbles by -
peonies tremble


The next poem is by American haiku poet

John Brandi

. Living most of his life in the New Mexico desert, he was a poet, editor, essayist, painter and activist. He is a contemporary poet, born in 1943.


after the rain
bomb craters filled
with stars


Next, I have one of my favorites. It is by

Christopher Herold

. Born in 1948, he has been immersed for many years in Zen practice and teaching. He is editor of the international haiku journal,


The Heron's Nest

.


first light
everything in the room
was already here


Having named the others, here is the third, and the earliest, of the greatest haiku poets,

Basho Matsuo

. He lived from 1644 to 1694.


stillness -
piercing the rocks
the sound of cicadas


Born in 1939, the next poet is

Kristen Deming

, former president of the Haiku Society of America. She lived in Japan for a number of years.


migrating birds -
fields of pampas grass
show the way


The next poem, by

Anita Virgil

, is another that seems to me to catch the essence of haiku. She seems also a master of the minimalism of imagery that I associate with other non-haiku poets like William Carlos Williams, who I can very easily imagine writing this poem.


not seeing
the room is white
until that red apple


The last of my haiku is not really a haiku but, still, very much in the essence of haiku. It is a poem dedicated to Allen Ginsberg by his friend

Michael McClure

.




MAROON
suitcase
by
a
garbage can.
My
white
breath
in
air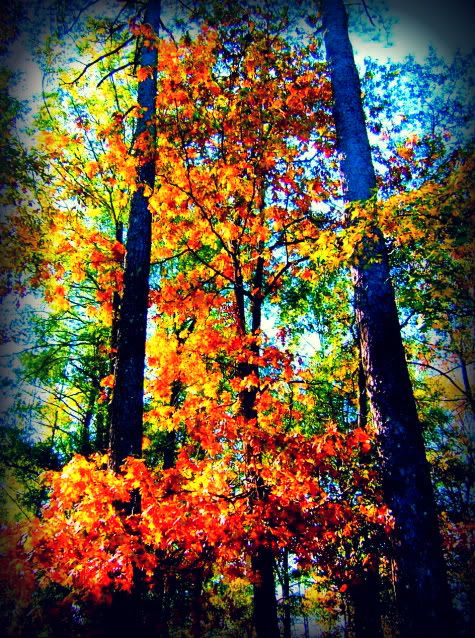 Next, I have two of my old poems. Both were published in the ezine,

Avant Guard Times

, in 2000, one in June and the other in August.





while a bald man burns



three gulls circle
while
a bald man burns
in the fierce island sun
while
I trace gargoyles
in the sand
with my toe
while
you pretend to stud
the book in your hand
while
three gulls circle
in the fierce island sun




finding religion at 3 a.m.



hanging my head over a dirty toilet
I wouldn't even piss in
on a better day,
gagging,
the smell of my own breath
and the taste in my mouth
setting off
another round of dry heaves

god
please don't make me sober
now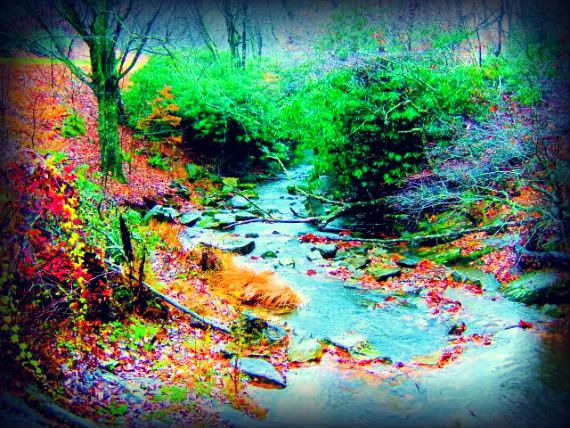 Here are two poems by

Charles Bukowski

. They are from

what matters most is how well you walk through the fire

, one of the many collections published after his death with poems pulled from the enormous cache of unpublished work he left behind.





odd



some nights
like this night
seem to crawl down the back of one's
neck and settle at the base of the skull,
stay there
like that
like this.
it is probably a little prelude to
death,
a warm-up.
I accept.
then the mind becomes like a
movie:
I watch Dostoevsky in a small room
and he is drinking a glass of
milk.
it is not a long movie:
he puts the glass down and it
ends.
then I am back
here.
an air purifier
makes its soft sound behind me.
I smoke too much, the whole room
often turns blue
so now my wife has put in the
air purifier.

now the night has left the back
of my skull.
I lean back in the swivel
chair
pick up a bottle opener shaped
like a horse.
it's like I'm holding the whole world
here
shaped like a horse.

I put the world down,
open a paper clip and begin to clean
my fingernails.

waiting on death can be perfectly
peaceful.




an interlude



it was on Western Avenue
last night
about 7:30 p.m.
I was walking south
toward Sunset
and on the 2nd floor of
a motel across the street
in the apartment in front
the lights were on
and there was this young man
he must have weighed 400 pounds
he looked 7 feet tall
and 4 feet wide
and he reached over
and rather lazily punched
a naked woman in the face.
another woman jumped up
(this woman was fully clothed)
and he gave her whack across
the back of the head before he
turned and punched the naked one
in the face again.
there was no screaming and
he seemed almost bored by it all.
the he walked over to the window
and opened it.
he had what looked like
a small roasted chicken in his
hand.
he put it to his mouth
bit nearly half of it away
and began chewing.

he chewed for a moment or
two
then spit the bones carefully
out the window
(I could hear them
fall on the
sidewalk).

good god jesus christ almighty,
have mercy on us all!

then he looked down at me
and smiled
as I quickly moved away
ducking my head down
into the night.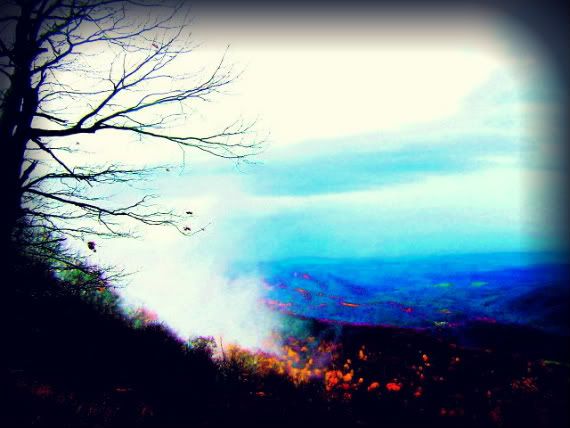 My next old poem was published in 2001 in

beatnik

, like

Avant Garde Times

, another terrific zine that didn't last long, despite being fun to read.

I think I also used the poem in my 2005 book,

Seven Beats a Second

.





cowboys and indians



redskins on the warpath
whooping
chasing cowboys
across
bonyback ridge
down
sidewinder trail
past
that same big
saguaro cactus


look
there it is again

war bonnets streaming
cowboy hats flapping
in the wind
shooting forward
shooting back
whooping
horses falling
goddamm
ain't
it fun to be
a movie star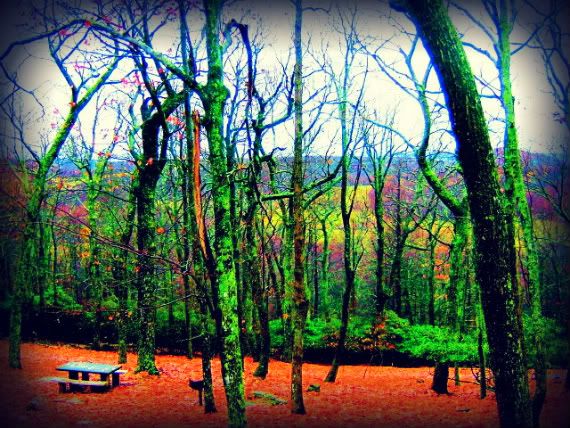 Now I have two poems by

Naomi Shihab Nye

, an Arab American poet who calls San Antonio home. The poems are from her book,

19 Varieties of Gazelle, Poems of the Middle East

, published in 2002 by Greenwillow Books.





Going to the Spring



In the evenings the women
walk to the spring,
my cousins balance huge buckets
on their heads.
They know all the stories of water
that comes through pipes:
their brothers are digging trenches,
laying down tile.
On the roof a silver tank
will cook the water in the sun.
They know there are countries
where men and women kiss in the streets,
where a man's hand on a woman's knee
does not mean an earthquake.

Still they take their buckets,
the fat fold of cloth that rests
on the head, and go to the spring,
trains of women in twos and threes,
greeting each other with murmur and hum,
a not so slight the bucket barely tips.

Pages are turning, centuries of breeze.
These feet write history on the dirt road
and no one reads it, unless you are here
to read it,unless you are thirsty
and cup your hands where the women
tell you to hold them,
throwing your head back
for the long sweet draft.

They know I can't carry the bucket.
Still they offer it, grinning.
They eat sour peaches and laugh
at the way I look into things,
as if there were something waiting there
to be seen.




Biography of an Armenian Schoolgirl



I have lived in the room of stone
where voices become bones
buried under us long ago.
You could dig for years
uncovering the same sweet dust.

My hands dream crescent-shaped cakes,
trapped moons on a narrow veined earth.
All day I am studying my hands - giving them
new things to hold.

Travel, I say. They become boats.
Go - the bird squirms to detach from the arm.
Across the courtyards, a radio rises up and explodes.

What is the history of Europe to us if we cannot
choose our own husbands?
Yesterday my father met with the widower,
the man with no hair.
How will I sleep with him, I who have never slept
away from my mother?

Once I bought bread from the vendor with the
humped back.
I carried it home singing,
the days had doors in them
that would swing open in front of me.

Now I copy the alphabets of three languages,
imagining the loops in my Arabic letters are eyes.
What you do when your are tired of what you see,

what happens to the gray body
when it is laid in the earth,
these are the subjects which concern me.
But they teach algebra.
They pull our hair back and examine our nails.

Every afternoon, predictable passage of sun
across a wall.
I would fly out of here. Travel, I say.
I would go so far away my life would be
a small thing behind me.

they teach physics, chemistry.
I throw my book out the window,
watch the pages scatter like wings.
I stitch the professor's jacket
to the back of his chair.

There is something else we were born for.
I almost remember it. While I write,
a ghost writes on the same tablet,
achieves a different sum.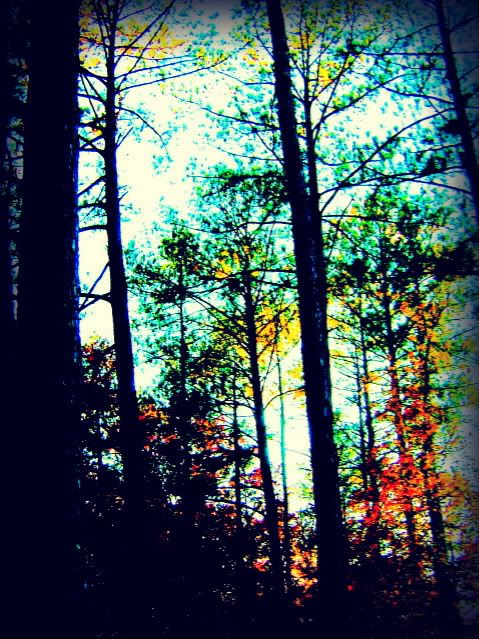 Kind of disappointing, the second poem in a row that I wrote this week that people mostly didn't "get." Disappointing because my poems are usually, if nothing else, easily "got."





the poem that starts with empty pockets then doesn't want to end



writing
a poem

examining the bumps
on the inside of my head,
interior
phrenology,
sometimes rewarded
with an interesting bump or two,
but mostly, not,
sometimes, when all is said
and said again,
not even to
me…

my bumps
the bumps of a man
sinking
in the murky pits of who-the-hell-cares,
struggling
to find a reason
for someone to read
what he has struggled to
write…

just another bump
on a dull
and uninteresting
highway

hitchhikers
on this roadway
beware,
it is a sink in here,
and once in,
you may not easily see
a way
out

as I flail about - trying
to do the
same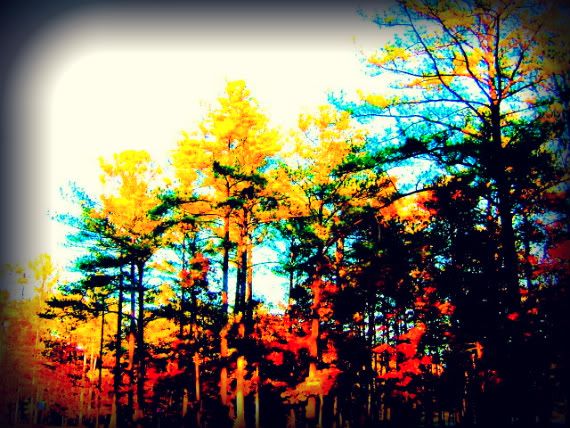 Next, I have three poems by

Mary Rose O'Reilley

, winner of the 2005 Walt Whitman Award sponsored by the Academy of American Poets. The poems are from her book,

Half Wild

, published by Louisiana State University Press in 2006.





It Began



It began, then, the war that never ended,
though for a while we kept doing the old things:
shopping thrift stores, digging through bins of toys,
looking for plain clothing a little worn.

Winter, in that latitude,never forgave;
but we could pay off the electric,
buy pills for the dog when she got sick.
There was mulled wine left over from Christmas
and two bags of candles somebody found on sale.

We kept putting suet out for the birds,
drowsed in the south window as we had always done,
watching the purple finches,
getting the last of the game.

We saw light mauled in the alders,
the traveling shadow claim our yard,
our street becoming the crust
over a bowl of flame.




The Crossing



All night we were moving, stopped often but not long:
searchlight, screech of brake on the siding,
sometimes the rose of a man's hand lit from within
as he tended a pipe or grabbed a smoke between jobs,
flares of border language in polyglot tongues.
Dawn's finger tapped at a slit in the board -
you cried out in your sleep.

Sometimes,I don't know whether I'm dreaming my dreams
or yours,Or just leaning back quiescent in
somebody's brain. It's only when you feel calm or glad
or eve afraid that I know I'm asleep.
Only when I feel anything.
Maybe that woman leaning against the glass
of her office window is dreaming us as we pass.
Or the man at the turnstile, his spectacles catching a flame -
he puts a crease in the

Times

,
folds it under his arm,
turns down the brim of his hat
in the precious rain.




Open All Night



You call from a motel off the Interstate, somewhere near Coeur d'Alene,
once a confection, wallpaper pink and flocked with floral bouquets.
It holds a musk of cigarettes, Shalimar, This-Bud's-For-You:
some rooms hang on to things that were good at the time.

You call from a place you thought you had left;
you'd showered, put on a fresh shirt, gotten you cleanliness back
on the road, forgetting or being too young to know
the room has you forever.

Your fingers trace velvety paper,bald at the seam'
as many men make this motion, trying to get a line out.
The air conditioner spits out the cold air America cans,
the mattress, covered in plastic, pushes away.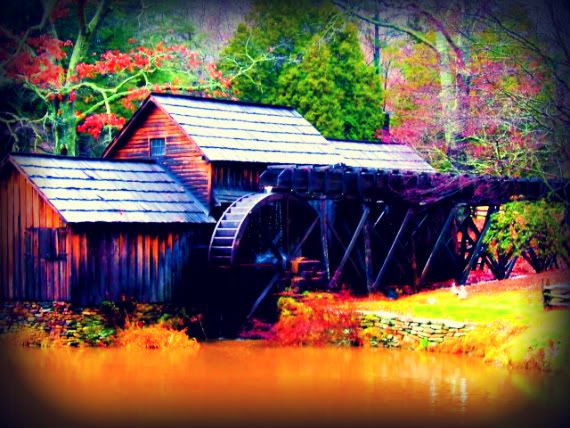 Here's another old poem. This one published in

Junket

in 2002.





journey's end



star splinters fall,
flaming across the sky
while hermit crabs dance
before the ebbing midnight tide

we sit on packed beach sand,
watching,
counting the fiery streaks
as they cross to the horizon,
burning to cinder and dispersing gas
at the end of eons of airless flight

ohhh
you whisper
as I hold you close
against the cold

they come from cataclysm,
from a time unimaginably past,
past suns and moons
and the loose scattered dust
of creation,
past all the innumerable
realms of possibility
and chance,
past all that is familiar to us
and all that we can never know,
past all this they came
to die on our doorstep,
bringing glory to our night

ohhh, you whisper,
as I pull you tight
against the loneliness
of the sky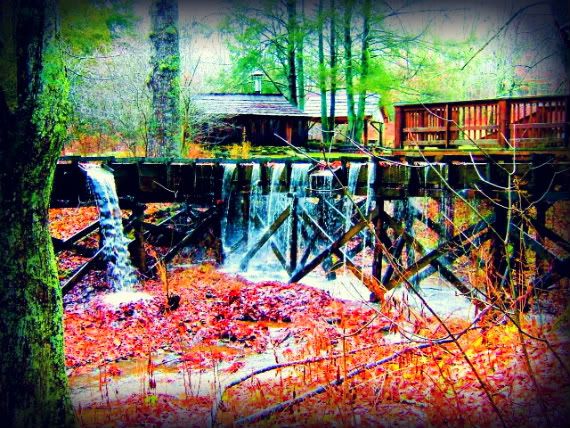 The next longer poem is by

Bobby Miller

. Miller, called the "Lenny Bruce of Beat Poetry" is a performance poet, actor and photographer. He is the author of three books and can be heard on Epic Records CD "Home Alive" with Pearl Jam, Nirvana and others. His most recent book is

A Photographic Diary of Studio 54

.

I took his poem from the massive anthology,

The Outlaw Bible of American Poetry

, published in 1999 by Thunder's Mouth Press.






My Life as I Remember It



At two years old I whistled at the mail man
and set a pattern for years to come.

At four I danced in the sunshine of our front yard
and Interpretive dance to the Gods.
The neighbors swore I was retarded.

As six I told my classmates that
I was from another galaxy light years away,
Mrs. Jackson our first grade teacher
thought it necessary to alert my parents.

By ten Mr. Grady the art teacher was alarmed
by the colors I chose to paint with: red, black and purple.

In junior high I was considered weird and neat
at the same time because I dressed funny
and my parents had tattoos and Harleys.

My ninth grade report card was all D's and F's
except for art and music class.
All written reports from the faculty stated
"Talks too much...and daydreams.."
Some things never change.

I watched the Beatles arrive in America
and decided I wanted to go to England.
I saw hair grow over ears and down collars
and onto shoulders and backs all over the country.
I walked with the first protest march in Washington
and every other for ten years
and we still have crooks running the country.

I sat in streets, cafes, corner bars and coffee houses
and listened to the beat of a new generation being born.
I went through puberty with Janis and Jimi and took LSD
when it wasn't cut with speed or poison.
I smoked pot in the fifth grade and laughed all day
at a fat substitute name Mrs. Potty
I dated black boys at fifteen in an all white Klan neighborhood.
I hitch hiked to New York from Baltimore
with three queens in hot pants, clogs, and long bleached shags
at sixteen and blew truckers all up and down the turnpike.
I've been addicted to MDA, tequilla, LSD, speed,dope,
coke, pot, qualudes, mescaline, nicotine, sex
and the mysteries off the night, all my life until I hit twenty-eight,
since then it's only night life and sex.

I walked barefoot on twenty-four hundred degree hot coals
and not been burnt.
Greta Garbo grabbed me from behind in traffic
and saved my life.

I've had green hair, blue hair, black hair, red hair,
no hair, long hair and all before 1973.
I'm happy to still have hair.
I've walked Sunset Blvd., Polk St., Forty-second,
Hollywood and Vine, Christopher, Fire Island, Provincetown,
Key West, Bombay,Miami Beach, London, Paris, Rome, Milan,
Montreal,
and every gay ghetto listed in the book,
and I'm still looking for the perfect lover.

I lived as a woman for a solid year and had tits. Thank you.
I've dated black men, white men, brown men, red men,
yellow men, and several delicious women.
I've been engaged, married, in love, divorced,
separated and broken hearted.
I've had syphilis, gonorrhea, crabs, scabies,
hemorrhoids, hepatitis, appendicitis, dermatitis,
and the flu at least fifty times,
and I feel better now at forty-six than I did at twenty-five.

I've spent the last eleven years meditating,
concentrating, contemplating, applicating, educating,
investigating, and instigating a higher ideal.
I've been a born again christian, a crystal holding
new age visualizataionist, a Bhuddist, a Hindu,
a Christian Scientist, a universalist, a bullshit artist,
a seeker of truth, a charlatan, a holy roller,
a shamanistic dancer, a guru, a disciple and an enigma to my friends.

I'm a triple Gemini natural blonde who loves God
and takes time out to smell the roses.
I've been around the block at least ten times,
and I'm ready to go again until these feet
won't carry me anymore.
I have always believed in the power of love
and that the groove lies somewhere
between the heart and the genitals.
I have never been deliberately cruel
and I've never hit anyone with my fist.
I hope I never have to.

I've been a whore, a saint, a sinner, a healer, a heathen,
an actor, a poet, a drag queen, a straight man,
a teenage zombie, a punk rocker, a greaser, a clone,
a faggot, a street walker, a sky writer, a vegetarian,
a teacher, a student, a wanderer, a caretaker,
a wild thing, a father, a son, a yogi, and a fierce hair dresser.

I've been lost, found, confused, absolved, punished,
and rewarded.

I've stared death in the face and wondered
why not me yet?

I've talked and listened and heard and seen
and been shown the way.

I've played follow the leader, pin the tail on the donkey,f
five card stud, and Russian roulette
with a silver handled 38.
I've lost eight thousand in cash gambling
and won five hundred on a bet in less than a minute.

I've seen the eye of God,
and been touched by her hand.
I've seen miracles happen
and been disappointed dozens of times.

I've been almost everywhere, met almost everyone,
seen almost everything, done almost all of it,
and I'm still waiting to be discovered.
The night has a thousand eyes
and I'm a gypsy dancer
who's still hungry for more.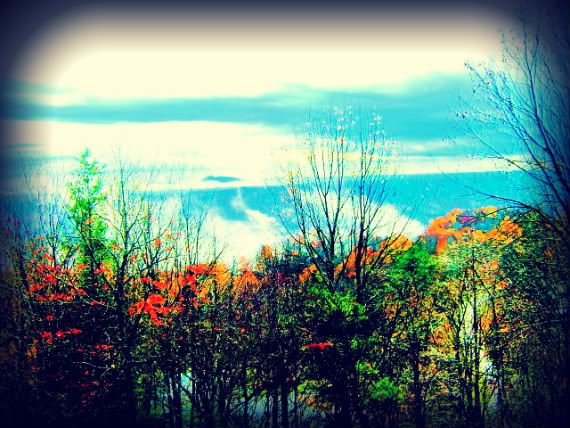 I wrote this poem this week, reflecting, I think, some of the ambiguities I've been prone to this week.





still part of it



strong winds
beginning about three
this morning,
blowing from the storm
in Louisiana…

floods there,
no rain here, just wind…

and birds,
blown into the rising sun,
flap their wings
and flail, like me yesterday,
hard flying
getting nowhere,
gambling on tranquil skies
and winning nothing but another
day…

another day,
the best there is to get,
I guess, reassurance there
is still another chance
out there
for me
and for the birds
and for rain…

another sun-rising
event
in the galactic drift
of affairs
and I'm seeing it,
pleased to find myself
still part
of it
all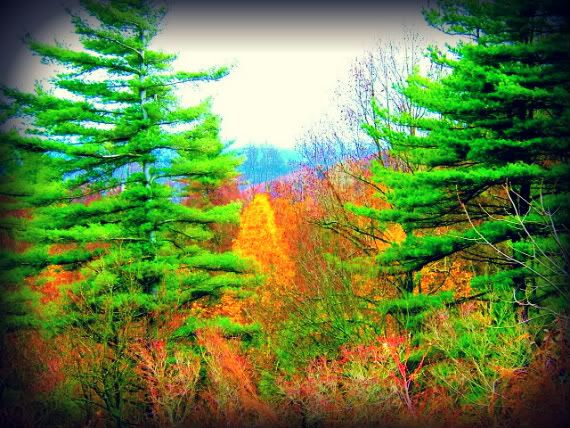 This is the piece I had intended to use this week from

The Outlaw Bible of American Poetry

, but it comes in the book right before the Bobby Miller poem, which I decided I wanted to use. But I also wanted to use this piece by

Reg E. Gaines

.

Gaines is a Grand Slam champion of the Nuyorican Poets Cafe, winner of the Bessie Award, a Grammy nominee and a two-time Tony winner forbest book/lyrics for

Bring in Da Noise, Bring in Da Funk

. His most recent collection of poems is

The Original Buckwheat

.





welcome to mcdonalds




(may i take your order please?)



so i bust into mcdonalds and this sister ringing fries
is squabblin with this brother moppin the filthy floor
now the sister (who's kinda cute)
is in the process of bein steam/roomed by some buppy
who's droppin lines he must have lifted from some
nineteen seventies black exploitation flick
so the sisters pissed the brothers stressed
and the bupppies new nikes was getting wet
all this time i'm standin in line
tryin to order a fish filet with no tartar
seems the sisters sick a ringing fries
cuz she hikes her hands rolls her eyes and says
"punk motherfucka coward ass bitch
yours hair too straight and yoou walk with a switch"
the buppies french wave stood at attention
as his boys frick and frack cracked the fuck up
then/th manager
who happeded to be a male member of the
caucasion pursuasion
tried to pull a newt gingrich impersonation
and set the sister straight
so she hits void
snatches the cheese stained apron
from around her dancehall hips
pokes out her lip
then precedes to rip into the boss
who makes like forest gump
then runs to the back
nd hides behind a freezer
meanwhile the brother with the mop
is diggin into his thick grey sock
tryin to find a vial of rocks
seems like he got this slick lil hustle goin down
and like a circle is round we wind up back at me see
i was just tryin to order a fish filet with no tartar
when i started getting impatient
cuz you know how shot go at micky dees
"when you getting off?"
"girl how much your earrings cost?"
"i heard she's fucking the boss!"
and I should been more patient
but i had to catch a bus
and maybe i need to get in touch
with my more sensitive side
but then i thought
buck this shit
and walked outside and split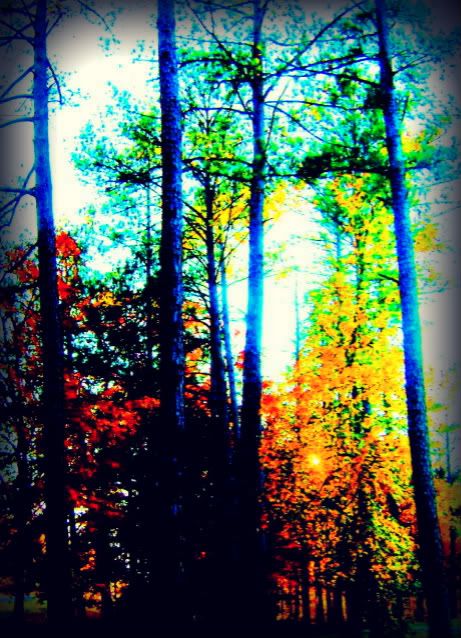 Here are several short poems I worte in 2002. This was a period when, for a year I returned to the coast to work, commuting back home to San Antonio for weekends. I had a small office, but one whole wall was glass, which gave me a chance to see the world and a world of things to write about while at work.

I finally got the poems published in 2004 in

Liquid Muse

.





afterglow



cloudless sky
after summer rain
air neon bright




hang ten



fly high little gull
challenge the limitless sky
surf on wet gulf winds




morning sky



summer morning dew
rivulets on sun stained glass
blue through water falls




storm watch



summer clouds glower
trembling leaves in sunlight shimmer
waiting winds whisper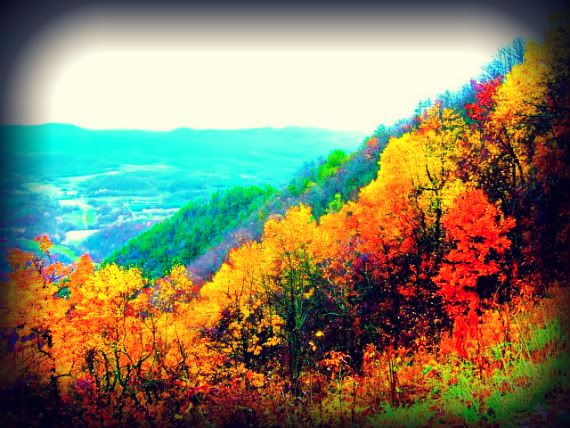 Next, I have a piece by

Jimmy Santiago Baca

. The poem is from,

Healing Earthquakes

, his collection of four long narrative, multi-part poems. The piece I'm using, an homage to his Grandmother, Part 20 and the concluding part of the first narrative poem,

As Life Was

, a autobiographical poem about his not always straight-and-narrow life.





Twenty



And when they come, as they have,
Grandma,
I seek strength in our humble memory.
As contrary and far-fetched as my metaphors
and images might seem
to a woman
in the hot, dry prairie,
when you walked I knew somewhere
in the world a great pianist was playing
to your steps,
when you looked at beans, corn, squash,
a simple glass of water,
your gaze a melody of a hundred choirs
singing in harmony, all in unison
thanking the Great Creator for you many blessings.

O dear sweet ancient woman who never
uttered a word of pain on her behalf,
who was sometimes mean or cross with me,
who chased and shooed me from the house on wash day
or made me scrub my face with freezing-cold water,
your faults where cliff-edge fingerholds;
anyone brave enough the climb to the summit
would be rewarded with a sight only angels were given.
And I climbed there many times
and as many you called me your angel.

Today when I'm besieged by enemies from all sides,
when the easy way out haunts me,
when I would prefer to sit in a cantina and drink
with my friends,
when doing drugs with acquaintances to forget
the pain of living seems easier than to live with dignity,
when I promise to try harder,
when all these vows of conviction
weakly drain blood from my lips,
I kiss your face again in my memory
and tell you to watch me, just watch -

I will not surrender to the worst part of myself
but be a man you can be proud of,
who has learned well from you, sweet Grandma.
And as they come, as they do, I wade out in the field,
briskly parting the tall weeds and ignoring the briars,
I move forward to meet them,
to show them that all their flags and hollering
and weapons mean nothing to me
when I have you in my heart.

When my heart brims with bubbling waterfalls cracking past
obstacles that have tried to prevent
my jaguar howling,
my veins swell with fiery colt-jumps
in hefty alfalfa fields, and I must compose my songs
solemn as monks chanting in a medieval monastery,
dark stone and polished rock hallways echo my wailing
of sorrow and loneliness,
and at other times the maddened conga drums of my heart
are beaten by black hands, white hands, red hands, brown hands,
every race calling me to celebrate their humanity, their laughter,their
sadness,
and when all this incredible emotion spews
from my whale's blowhole heart
as I rise from my deep blue sleep of everyday life,
I break water surface and Grandma, Grandma
how I think of you sitting
at the table cleaning pinto beans for supper that evening,
how you worried, how you smiled,how your grimaced
and how you went blind, your bones gnarled and crudely
twisted with age, and you gradually
rolled into a ball of ancient root-branch GOD-TREE
for someone like me to cling to during storms,
and I still do, Grandma -
and this poem
is my joy-song to you, sweet Grandma,
you vitalize my tongue to lick the minerals
of each day and become part earth as you were,
you prick my heels to encourage me to take the toughest path,
you whisper me to dream of love,
to believe in myself,
sitting there at the table in a small village on a summer afternoon,
cleaning pinto beans,
in every instance where I needed love, help,
this image of you keeps me strong, keeps me moving on.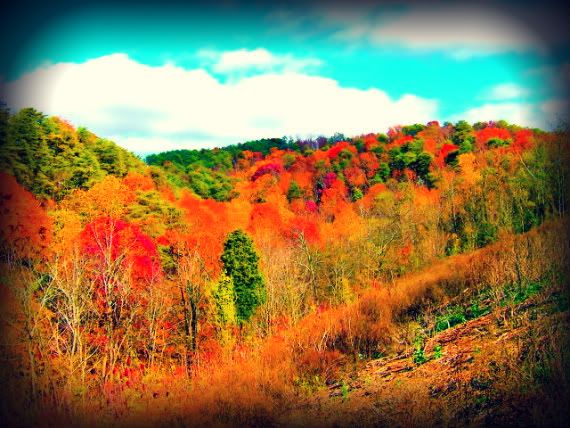 I first published these next poems in 2002 in a science fiction ezine called

Planet Magazine

. I placed two poems there until they changed their format and I didn't fit so well anymore.

I used the poem in 2005 in my book

seven beats a second

.





fleshware



blood and gristle
forged from trash
of exploding stars,
fragile, short-lived, prone
to sag and corruption,
helpless at birth,pitiful in unremitting decay

such a poor use or body seems
of the eternal elements of creation

but lightning strikes within

tiny electric jabs that jump
from receptor to receptor,
creating art, imagining love,
finding courage, honor, theories
of our own creation, joy and laughter
to mock the truth of our condition

so much more than we appear to be

stardust

offspring of unimaginable light
seeking an antidote to dark


Here's the other of my poems from

Planet Magazine

, published also in 2004.

I was reading at the time of a huge new telescope that was being built and conjectures of what might come next from that.




through the 100 meter lens



we will see it all

the beginning
and the end before
the beginning
and beyond
to all beginnings
and all endings
until finally
we will see it
the face of it
who/that started
all the marbles rolling
all the dominos falling
the god-awesome it
some call the
awesome god of all
maybe/maybe not
for it is what it is
unchanging until before
the greedy eye of man
it will be seen and known
no longer a question
for philosophers and mystics
but a paragraph
in a middle-school textbook
a thrill ride in a theme park
a comic illustration
on the side of
a second graders lunchbox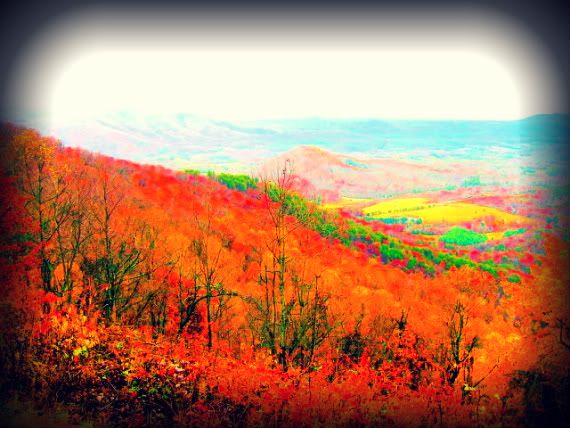 Next, I have a poem by

Anne Sexton

, from her book

To Bedlam and Part Way Back

published in 1960 by Houghton Mifflin.





Her Kind



I have gone out, a possessed witch,
haunting the black air, braver at night;
dreaming evil, I have done my hitch
over the plain houses, light by light:
lonely thing, twelve-fingered, out of mind.
A woman like that is not a woman, quite.
I have been her kind.

I have found the warm caves in the woods,
filled them with skillets, carvings, shelves,
closets, silks, innumerable goods;
fixed the suppers for the worms and the elves;
whining, rearranging the disaligned.
A woman like that is misunderstood.
I have been her kind.

I have ridden in your cart, driver,
waved my nude arms at villages going by,
learning the last bright routes, survivor
where you flames still bite my thing
and my ribs crack where you wheels wind.
A woman like that is not ashamed to die.
I have been her kind.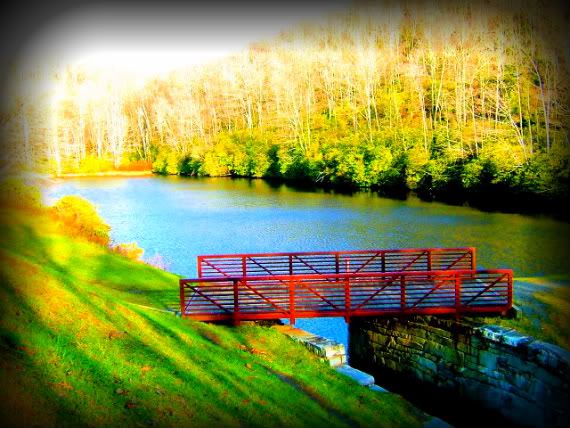 This was published in

Retrozine

in 2001. Before I post the poem I should exercise a little honesty and tell everyone that everything I know about cowboying I learned at the petting zoo at the Chaparral County Livestock Show and rodeo.

But I have worked as a laborer in the area where this poem is set and everything about it in the poem is true. On the border with Mexico, it is the badlands of the Texas badlands.





stringing fence on the Rio Grande



it was goddamn hot the summer of '63
and me and Toby
was right in the middle of it, working
for a fella named Lackland Caintrail
in the cactus and caliche badlands
between Laredo and Old Guerrero

Caintrail was a banker,
boutht himself a few head
of stringy looking cattle and
imagined himself a rancher
even though he didn't know diddly
about range cows and ranching

I wasn't much of a cowboy either,
but my friend Toby knew the work
and he'd got me out of scrapes before
so I knew he'd watch out for me, get
me across a pasture without too much cow
flop on my boots, keep me from sitting
on a cactus or pissing on a rattlesnake

mostly we was fixing up the fences,
putting in new cedar posts,
stringing barbed wire,
so I didn't need to know much,
just how to tun a post hole digger,
though it's harder to do than talk about
since putting a hole in that hard-packed
South Texas caliche's not much different
from digging in an asphalt parking lot
in downtown Fort Worth, except it's hotter'n
hell and the only shade in fifty miles is under
a scrubby huisache bush that's more'n likely
already been claimed by a nest of rattlers

it was hard work
and the hotter and harder it got,
the thirstier we got, and the thirstier we got,
the longer seemed the days and nights baking
in the desert, waiting for our paycheck,
until,usually the last week of the month
we'd cleanup, put on some good jeans, polish
up or fancy-dan boots and drive forty miles
to town, to where the Red Cross Blood Bank stayed
open late for cash-short rig hands and cowboys
running dry, tight and summer-night lonely

me and Tody'd line up
with the other roughnecks,
take our turn, and get what we could,
which wasn't much for me, barely but
a couple of six-packs, but,Toby, he
had a gold mine running in his veins,
each pint enough to get us across
the bridge to Nueveo Laredo with money
for a woman, tequila and cigars, and a
big meal of something besides pinto beans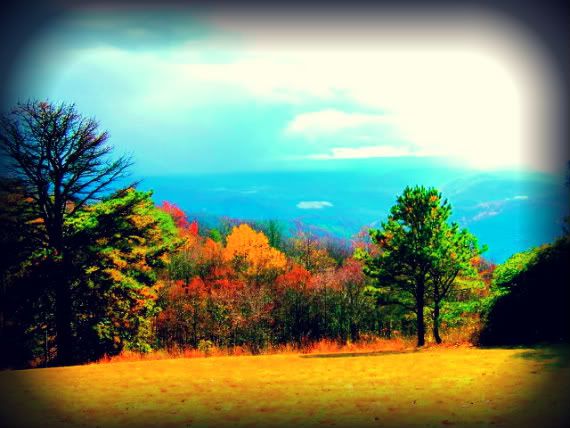 Here's an interesting poem by

Charles Harper Webb

, from his 1997 Morse Poetry Prize winning book,

Reading the Water

.





The Shape of History





Turning and turning in the widening gyre...



Today's paper crammed full of news:pages and pages on the Somalia Famine,
the Balkan Wars, Gays in the Military. On this date a year ago, only 1/365 of
"The Year's Top Stories" happened.

Time Magazine

fits a decade into one
thin retrospective. Barely enough occurred a century ago to fill one
sub-chapter in a high school text. 500 years ago, one or two things
happened every 50 years. 5000 years ago, a city was founded,
a grain cultivated, a civilization toppled every other century.
Still further back, the years march by in groups like grad-
uates at a big state university: 10,000 to 20,000 BC,
50,000 to 100,000 BC, 1 to 10 million BC. Before
that, things happened once an Era: Mammals
in the Cenozoic, Dinosaurs in the Mesozoic,
Forests in the Paleozoic, Protozoans in
the Pre-Cambrian. Below that, at the
very base of time's twisting gyre,
its cornucopia, its ram's horn
trumpet, its tornado tracking
across eternity, came what
Christians call Creation,
astrophy sicists call the
Big Bang. Then for
trillions of years,
nothing at
all.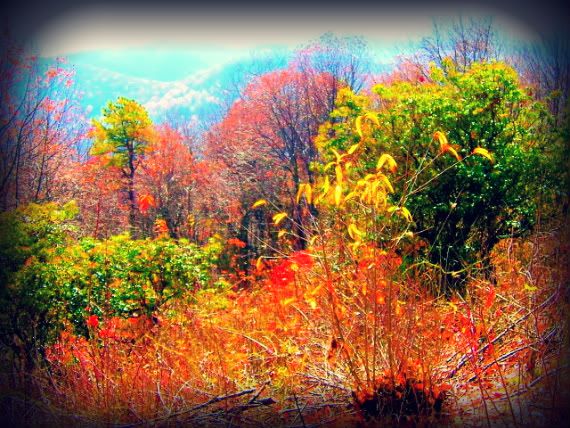 Here are two last poems from my "back in the day" old poems file. Both of these were published, one in 2001 and the other in 2002, in

Tryst

, my favorite, still publishing great poetry and beautiful art and photography in every issue.

The first poem is based on a couple of guys I know or knew, especially my older brother, now passed on for some years.





sonny blue



sonny blue rides life
like a fast horse
barely-broke and buckin'

holding tight
jingly mexican spurs
digging into the pasty-white flank
of convention and caution

pushing
every day
like he was racing the devil
to the wide, swinging doors of hell

giddy-up
he yells into the hard rushing wind,
giddy-up, goddammit,
giddy-up!




what's better than cold chocolate milk



what could be better than a big glass
of ice cold chocolate milk
on a warm summer day

might be you
naked
up to your neck in a great big vat
of cold chocolate milk

could be you
naked
floating on your back in an immense bowl
of cherry jello

even you
naked
splashing like a puppy in a gigantic pot
of split-pea soup

or, hell, maybe just you
naked

waiting for me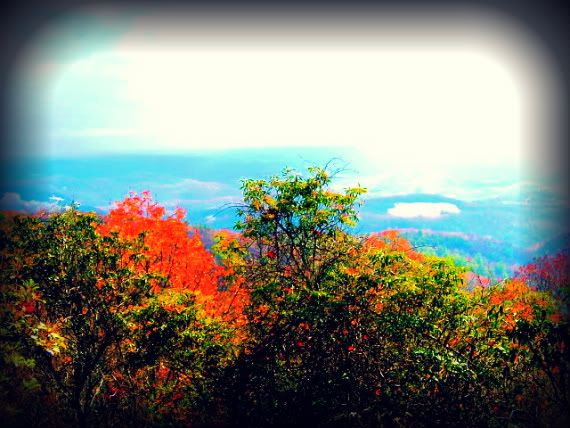 I have four short poems by

Robert Bly

, from his book

This Tree Will Be Here For A Thousand Years

. The book was published in 1979 by Harper and Row.





Prophets



There are fields of white roses
will prophets asleep in them -
I see their long black feet.




Listening to a Cricket in the Wainscoting



That sound of his is like a boat with black sails.
Or a widow under a redwood tree, warning
passersby that the tree is about to fall.
Or a bell made of black tin in a Mexican village.
Or the hair in the ear of a hundred-year old man!




Walking and Sitting



That's odd - I am trying to sit still,
trying to hold the mind to one thing.
Outdoors angleworms stretched out thin in the gravel,
while it is thundering.




Night Farmyard



The horse lay on his knees sleeping.
A rat hopped across scattered hay
and disappeared under the henhouse.
There the chickens sat in stiff darkness.

Asleep they are bark fallen from an old cottonwood.
Yet we know their soul is gone,risen
far into the upper air about the moon.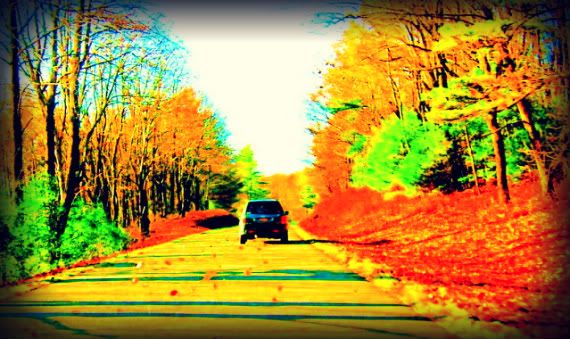 Something from the news.





the fire this time



when we smell smoke
this time of year,
it's usually blown in
from Mexico,
where fields are burned
to lay fallow until
spring

sometimes
it comes from the Rio Grande Valley
where sugarcane fields
are burned before the big harvesting
machines go in to cut and collect
the cane - massive fires
that race from one end of a field
to the other in minutes, white
smoke mushrooming into the sky
then dispersing as the fast fire
finishes its work

but this year
it's neither a Mexican fire
nor a sugarcane fire
we smell, not such a far
traveler as that,
this smoke, but from just
down the street a ways,
almost a neighbor burning,
maybe a neighbor's neighbor's
neighbor instead, still closer
than we want any uncontrolled
fire to be, woodlands and pastures
and homes left to black and gray
ash spread across acres and acres,
fires approaching northwest Austin,
encroaching on San Antonio's
outer ring of hill country suburbs,
leaving ash and dazed animals,
human-kind, woodland-kind,
prairie-kind, displaced creatures
all

most displaced and dazed
are the human-kind who, over
generations, sought to master
fire's fury and their fear of it,
wild fire, random bolt from
the heavens that put them
on the run again and again,
then mastered fire,
subservient
fire that served them, cooked
their food, protected them from
animals, warmed them, fed them,
as they huddled around its
protective glow,
stories of gods and heroes,
taught them poetry, taught
them the closeness
of all men when it's welcome beacon
shone on a cold and hungry
night…

this fire,
our servant and friend,
wild again,
raging again against
us…

the woodland creatures
and the prairie creatures knew
that anything born wild
will always go wild again when
the constraints are loosed
and the random lightning strikes
and strong winds blow,
and the human creatures know
again, that angry nature
cannot be tamed forever
and that which drove us before
can always turn and drive us
again









As always, everything belongs to them that done it. You're welcome to use my stuff if you want, just credit "Here and Now" and me.

And as always, I'm allen itz, owner and producer of this blog, waiting for Armageddon as each day the smell of smoke draws stronger.