Goes Around, Comes Around
Thursday, July 14, 2011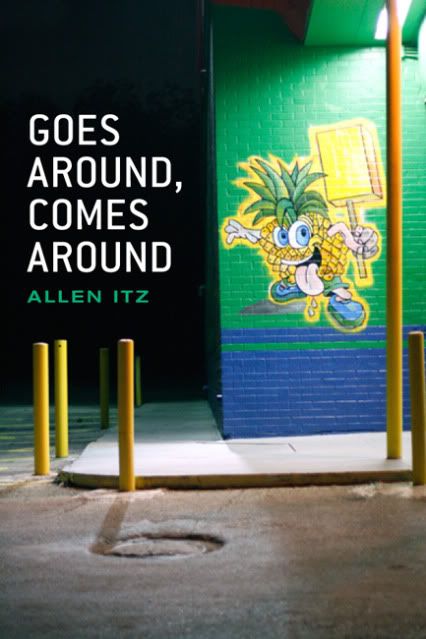 As you may have deduced by virtue of seeing all the people I have walking with sandwich board signs on the busiest street corners in all the major cities of the 48 contiguous states, the release of my new EBook

Goes Around, Comes Around

which didn't happen in time for my last post has now occurred. The book is available at $5.99 or less for download from the Amazon Kindle, the Barnes and Noble Nook, The Sony EBookstore and the IBookstore.

If you don't have a reader, Amazon and Barnes and Noble, that I know of, will download with your purchase a free application for storing and reading the book on your PC or your Mac.

This is my third book and second EBook. All three books are available at Amazon and,so far as I know, only the two EBooks at the other retailers.

If you buy the book and like it, I would appreciate a review where ever you bought it.

In addition to my self-promotion this week, I have the normal cadre of poets with their poems, including three poems by my friend and housemate on the Blueline forum,

Dan Cuddy

. You've seen Dan's poems frequently here, and, more recently photos from his vacation here in San Antonio and elsewhere.

Here's the whole crew for the week.




Adrienne Rich


And Now
Innocence: 1945
Late Ghazal



Me




mid-July



From

World Poetry: An Anthology of Verse from Antiquity to Our Time




Ali ibn Hariq




Galley Oars




Anvari


Drunkenness
Composing
Take What He Gives You


Jalal ad-dibn Rumi




Four Poems on the Night





Me




I could be racing





Evangelina Vigi

l
remolino en mi taza
only one
to the personalities in the works by Jose Montoya and the chucos of the future tavern taboo
splendor



Me




I'm sorry, but this is a political poem





Lowell Jaeger




Ernesto De Fiori's "Soldier"





Me




faking it





Cynthia Zarin


Looking for the Great Horned Owl in Truro Woods
Field Guide



Me




as the end of night begins





Jose Emilio Pacheco


Dead Horse
The Toad
The Salamander



Me




no hurry





Dan Cuddy


The Art of Poetry
After Reading Many Old American Poetry Reviews
Twiddling, Fiddling, Demusing the Muse



Me




I could write about flowers if I wanted to





Heather Sellers


Concert
What You Should Not



Me




about the baby who might have been my daughter



From I

n the Trail of the Wind: American Indian Poems and Ritual Orations


From the

Aztec




Words Spoken by a Mother to Her Newborn Soon as She Cuts the Umbilical Cord


From the

Navajo




Songs in the Garden of the House God





Me




fulcrum





Jimmy Santiago Baca


Sequence III from

Martin





Me




from afar





Brian Turner


Body Bags
Two Stories Down
Kirkuk Oilfield, 1927
Jameel



Me




bones-jumping blonds and their place in poetry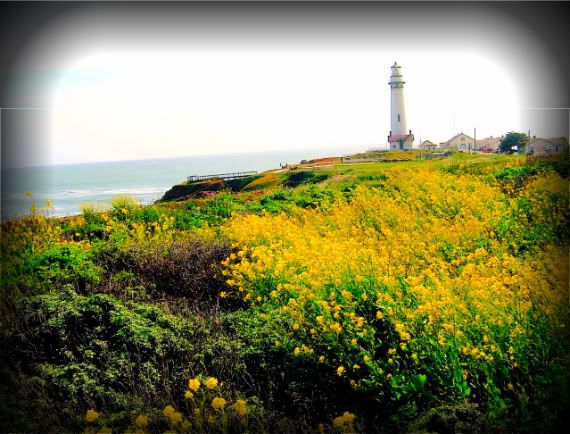 VI.7.4.




I start this week with three poems by

Adrienne Rich

, from her book,

Dark Fields of the Republic

. The book, which includes poems 1991-1995, was published by W.W. Norton in 1995. The three poems I present this week were written in 1993 and 1994.

Born in Baltimore in 1929, has had a long career as a poet, well known as a political activist and feminist. In 1997, she refused the National Medal of Art, saying, "I could not accept such an award from President Clinton or this White House because the very meaning of art, as I understand it, is incompatible with the cynical politics of this administration..." "[Art] means nothing if it simply decorates the dinner table of the power which holds it hostage".





And Now



And now as you read these poems
- you whose eyes and hands I love
- you whose mouth and eyes I love
- you whose words and minds I love -
don't think I was trying to state a case
or construct a scenery:
I tried to listen to
the public voice of our time
tried to survey our public space
as best I could
- tried to remember and stay
faithful to details, note
precisely how the air moved
and where the clock's hands stood
and who was in charge of definitions
and who stood by receiving them
when the name of compassion
was changed to the name of guilt
when to feel with a human stranger
was declared obsolete.




Innocence: 1945



"The beauty of it was the guilt.
It entered us,quickly

schnapps

,
forked tongue of ice. The guilt
made us feel innocent again.
We had done nothing while some
extreme measures were taken. We drifted. In the
Snow Queen's huge ballroom had dreamed
of thee whole world and a new pair of skates.
But we had suffered too.
The miracle was: felt
nothing. Felt we had done
nothing. Nothing to do. Felt free.
And we had suffered, too.
It was that freedom we craved,
cold needle in the bloodstream.
Guilt after all was a feeling."




Late Ghazal



Footsole to scalp alive facing the window's black mirror.
First rains of the winter winter's smallest hour.

Go back to the ghazal then what will you do there?
Life always pulsed harder than the lines.

Do you remember the strands that ran from eye to eye?
The tongue that reached everywhere, speaking all the parts?

Everything there was cast in an image of desire.
The imagination's cry is a sexual cry.

I took my body anyplace with me.
In the thickets of abstraction my skin ran with blood.

Life was always stronger....the critics couldn't get it.
Memory says the music always ran ahead off the words.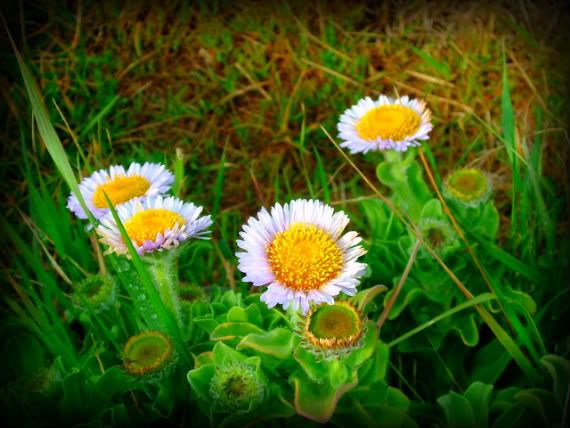 It's been hot; gonna get hotter.





mid-July



so there is not
a suggestion of breeze,
not a hint,
not a rumor of relief…

but it is mid-July,
after all,
and it happens every year
so why do I act as if
surprised

yesterday the weather
forecast
implied rain, which
did not happen

but about today
they were certain
to the opposite
of what they implied
for yesterday -
no rain -
not a chance,
they said,
go home and water your petunias
they said, because
if you don't do it yourself there'll
be no help from
above

but then,
as I sat here,
eating my breakfast,
preparing my mind for
a morning poem, I looked out
the broad window beside me
and saw great black clouds
to the west

aha, I thought,
they were wrong again

but now,
having finished my biscuit and gravy,
I look to the wet and there is not
a hint of dark

another
reversal of what seemed obvious
before

but it is mid-July,
after all,
and it happens every year
so why do I act as if
surprised…

it seems more and more
now
that I will live forever in the
perpetual
days
of mid-July,
ever surprised
at my life's insistence
on tripping off
in difficult directions

I had thought for sure
I'd be enjoying
a life
of mid-October by now,
sparkle-web days
and cool nights and breezes
blowing day and night,
lifting leaves
and stirring them
in a golden swirl through
golden days,
swirling,
like a full harvest moon
on a bright autumn night
can stir my heart

but it is mid-July,
and, as it happens every year,
it seems it will forever
be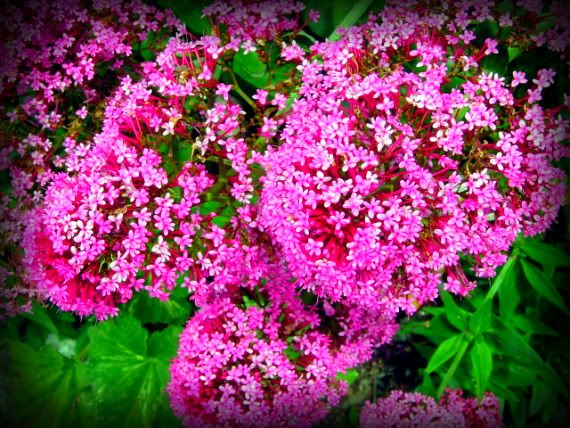 Next I go to my 1,300 page anthology,

World Poetry, An Anthology of Verse from Antiquity to Our Time

, for three Persian poets from late in the first century to early in the second. The book was published in 1998 for the Quality Paperback Book Club. It can probably be easily found at secondhand bookstore at a reasonable price. I recommend it to anyone who would like to hold in one hand a collection of some of the best poetry written or told since our kind began to address the urge to pass along stories or the world and their lives.



The first poet is

Ali ibn Hariq

. I could find nothing on this poet, ther than that, as noted in the book, he died in 1225.

The poem was translated by

Christopher Middleton

and

Leticia Garza-Falcon






Gallery Oars



Below deck
There must be serpents

There since Noah's day
Fearing the Deluge

So now sensing
A rise in the water level

Out through the holes
They push their tongues


I have three short poems by the next poet,

Anvari

, who was born in 1126 and died in 1189. Anvari, full name

Awhad ad-Din 'Ali ibn Mohammad Khavarani

or

Awhad ad-Din 'Ali ibn Mahmud

, is considered one of the greatest Persian poets.

He was born in Abivard of (now in Turkmenistan) and died in Khurasanian Balkh, now in Afghanistan[1], and studied science and literature at the collegiate institute in Toon (now Ferdows, Iran), becoming a famous astronomer as well as a poet.

His panegyric in honour of the Seljuk sultan Sultan Sanjar (1117–1157), ruler of Khorasan, won him royal favour, and allowed him to go on to enjoy the patronage of two of Sanjar's successors. However, when his prophecy of disasters in October 1185 failed, he fell out of favour with the kingship, and was forced into a life of scholarly service, eventually taking his own life in 1189.

While his longer poems are most treasured by Persian readers, I chose three short pieces for this post, each with a little bite of its own. The first poem was translated by

Geoffrey Squires

and the second and third by

Dick Davis

.




Drunkenness



I drink but don't get drunk:
I abuse nothing but the goblet:
I worship wine in order to avoid
Worshipping self, like you.




Composing



I wrote a panegyric on you - and I'm sorry,

My praise was like a wet dream - when I woke I found
I'd spent spunk on a worthless undertaking.




Take What He Gives You



Take what he gives you, even if it's paltry -
To this lord

paltry's

quite a bit;
A gift from him's like being circumcised -
Once ina lifetime, and that's it!


The last poet from the anthology is

Jalal ad-din Rumi

, (or, just

Rumi

, about whom no more needs be said, except that he was born in 1207 and died in 1273.

The poem was translated by

John Moyne

and

Coleman Barks

.




Four Poems on the Night



1
This night there are no limits to what may be given
This is not a night but a marriage,
a couple whispering in bed in unison the same words.
Darkness simply lets down a curtain for that.

2
A night full of talking that hurts,
my worst held-back secrets: Everything
has to do with loving and not loving.
This night will pass.
then we have work to do.

3
Night comes so people can sleep like fish
in black water. Then day.

Some people pick up their tools.
Others become the making itself.

4
Inside water, a waterwheel turns.
A star circulates with the moon.

We live in the night ocean wondering,


What are these lights?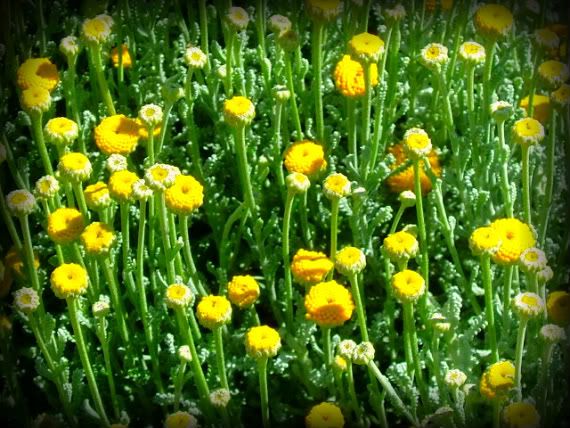 A little daydreaming.





I could be racing



I could be racing my
Stutz Bearcat
through the high mountain
passes
of Abrakazam,
if I wanted to, or trading
tequila shots
with the Duchess de Whirl

I could do that…

or I could be riding
hell for leather
across the rocky steppes
of Kerikombati,
eating
roast pig
on the pristine white sands
of Jazmaka de Mir,
or attending a Hollywood
premier
with the bountifully
bodacious
Hungarian star of the evening
Lotta Shigotta

or
I could go
hang gliding over the deep, red canyons
of Tashtaganskastan, if I wanted,
or I might pilot my
jumbo Lear
to a birthday bash
for the Prince of Cisco-Ferlingetti…

lots of other stuff
like that
I could be doing today…

but I have a poem to write first,
then the new Harry Potter movie
that opened just last night, I could
take my niece to that,
and there's my geraniums that need
some watering, and a whole drawer full
of socks needing emergency organizational
attention

important stuff…

real life…

real life stuff
that proves I am living

and not just part
of someone else's
Stutz Bearcat
dream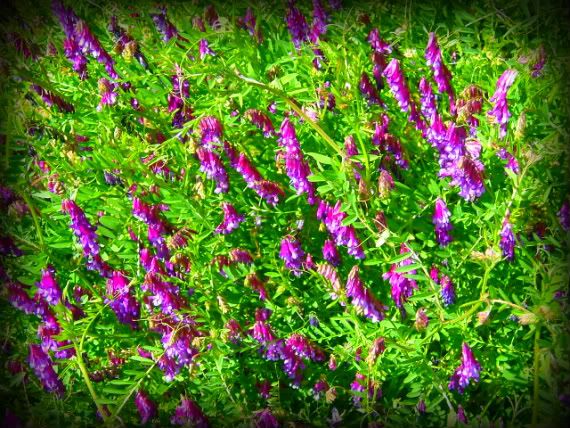 Evangelina Vigil

is a poet I recently discovered and like very much. Originally from San Antonio, her work is of a piece with the bicultural nature of the city. Born in 1949, she is a translator and television personality in addition to her work as a poet. She studied at Prairie View A&M University and graduated from University of Houston. She also studied at St. Mary's University, and University of Texas at San Antonio. She teaches now at the University of Houston.

I have several short poems this week, from her book

Thirty an' Seen a Lot

, published in 1985 by Arte Publico Press of Houston. The book includes both English and Spanish poems. I have enough Spanish to work out the Spanish sprinkled in the English poems, but not enough to really understand the poems totally in Spanish. My loss.





remolino en mi taza



I love to spill a splash
of thick white cream
into a delicious steaming cup
of grandma's strong strong black coffee
swirl some sweet
and then anticipatingly
hot kiss
the spinning wheel of brown fortune
to a soothing, tasty
stop




only one



my man is a man of many dares
he lavishes life
ravishingly
and he answers any questions
I may ask




to the personalities in the works by Jose Montoya and the chucos of the future



recall the memory
that keeps calling you back in time
but will not show itself:
invisible fiber connected to the past
needled through your ombligo
it pulls you onward
but at the same time
aback

aback
like a bato loco from the barrio
confident stacey adams steps
clicking rhythmically forward
but head swung back some
as if poised to say
"que pajo, ese?"
"what's happenin' home!"

yes, head swung back some
because string of consciousness
pulls him back in time
although the dude
is really walking forward




tavern taboo



I hate to be pssst at
I hate to be pssst at
me cae pero sura

I hate to walk by a man and be pssst at
I hate to sit at a table at some mistake joint
and be pssst at

ya ni los viejo en el Esquire
no different from other viejos no doubt
pero se mantienen
es todo




splendor


a Harryette Mullen,poet
y Myrna Renaud, dancer

she'll walk up to you
eyes sparkling
cheeks beaming
"I have a surprise!" she'll announce
she will extend delicate palm before your eyes
revealing diamond of music in her hand
its radiance will be dazzling
its beauty illuminating

she'll tease your curiosity
concealing it behind her back
when you marvel
"Where'd you get that, woman?"
you are simply amazed

but she won't say nothin'
just smile bright within herself
in secret knowledge
imagination vibrant
her body swaying so, childlike
in rhythmic vision
heart so alive!
heart so alive!
and swayin' and dancing' just like that
music emitting prisms of radiance
from within that diamond of future
she holds in her hand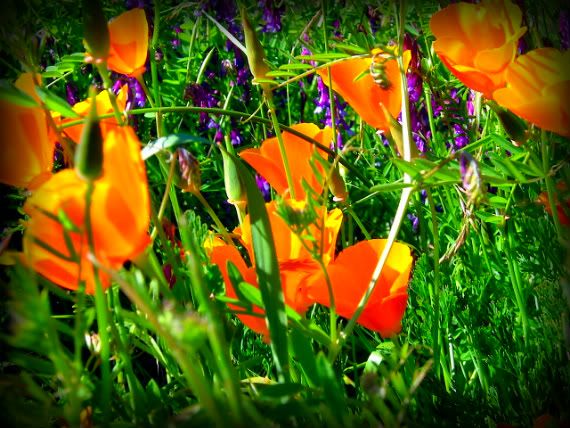 A rant, by god, haven't done on in a while. Feels good.





I'm sorry, but this is a political poem



I'm sorry,
but this is a political poem,
the kind of thing I swore off of
as unnecessary agitation
of my primal instincts to
raise my voice and use foul
language

but like a drunk
pulling his bottle of booze
out of the hidey-hole
in the garage,
behind
the Johnson's Make Your Heap Shine
car wax, and the Handy-Dan's
Weed Plucker Extradionaire,
both safe cover since
neither
has been used in months
going on years…

here
I am again,
red-faced, fuming,
flailing,
frantically waving my arms,
screaming, look! look!
at what those slime-ball
dumb-ass
elephant-farts
are doing with this country
now…

congressional leaders
of the Republican insurrection,
admitting they are unable to do their job,
wash their hands
like Pontius Pilat before the bloody, unbowed
head of Jesus Christ,
saying,
here Barakie Boy you take care of it -
we'll just pass some meaningless legislation
that assures all Tea Party Fruit Loops
that our heart is pure and positioned within kissing distance
of their collective honky asses
and then you veto it, you see, so that you can
take care of the problem all by yourself,
exercising the executive power of your office,
which we are certain doesn't exist and
which we are equally certain
wouldn't be rightfully yours, you Kenyan, Moslem,
Community Organizing Socialist, Fascist, if it did
exist after all,
and who cares about that anyway
when the important thing will be
we didn't do it
and, as usual, it's all your
fault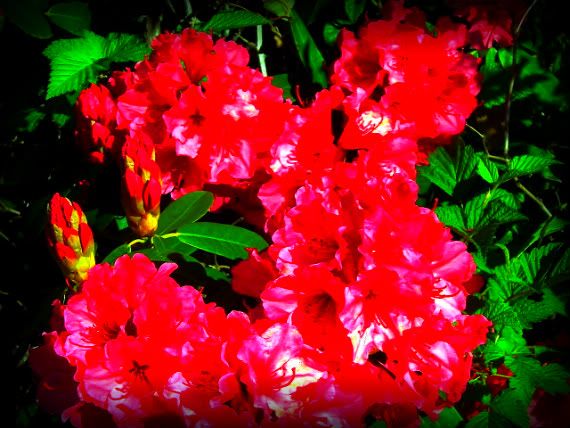 The next short poem is by

Lowell Jaeger

. It is from his book

War on War

, published in 1988 by Utah State University Press.

Jaeger is an M.F.A. graduate of the University of Iowa Writers Workshop. He taught at the University of Iowa for several years before coming to Montana to teach at Flathead Valley Community College.





Ernesto De Fiori's "Soldier"





"So it's not just staying alive, it's staying human that's important."


- George Orwell

The bronze man stands hairless as a worm
on his little pad of stone with no place
left to go. Earlier he woke with his face
in his hands and his hands in the faceless warm
remains of the not-so-lucky all around. Their sap
he wiped on his sleeves and scraped from his nail.
Then he picked his way up to this knoll, leaving a trail
of first his khaki shirt, his dog tags, his steel cap,
then first his right boot, left boot, underpants and all
until in the gray break of day he stands
the last man left when war is done. His hands
don't want to touch a thing. His bare feet forever stall.

Some days his swollen sockets ask, What have we done?
Some days his lips half sneer, We won.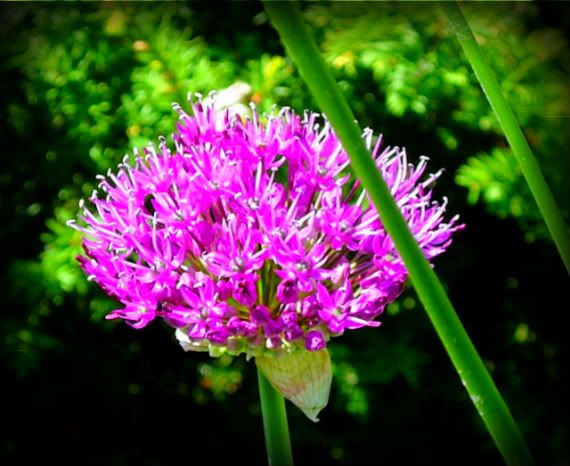 As someone who almost always knew less than he appeared to know, I guess I did okay.





faking it



most of my life
has been a rigorous exercise
in faking it

acting
as if I know what I'm doing
when I don't

the one who sees
a problem, and says,
hold on, I'll fix it
even if I don't know
what "it" is,
don't have a clue what's broke
or how to repair it

but
somebody has to step up
in a disaster, large
or small, someone has to look like
they know how to tie
a tourniquet

and the insane thing is it
mostly
worked

like how I became
a media expert on things
economic
simply by staring straight-faced
into a TV camera
and saying common sense things
salted with an occasional
spout of professorial-sounding
statistics
and sprigits of currently circulating
group-think of the day

and it worked, a whole universe
of economics professors
of sterling reputation and
good standing
within reach,
and the TV reporters
and newspaper reporters
and radio reporters
always
called me first…

it's the art of certainty,
displaying no trace of any suggestion
in voice or appearance
of indecision, no hint of any hesitation
lurking in the back of your mind
thinking, well,
I could be wrong

insanity, thy name is
gullible…

like how I became
a poet - like
how any real poet
might recognize this poem
as prose
in a bucket of pretension,

but
not me

for I live without
doubt,
certain, from life experience,
that if I convince
myself
all others will be convinced
as well

don't you
agree?









My next two poems are by

Cynthia Zarin

, from her book

The Swordfish Tooth

, published by Knopf in 1989.

Born in 1959, Zarin is a poet and magazine editor. She graduated from Harvard University

magna cum laude

, and Columbia University with an M.F.A. She has written for the

New York Times

,

Architectural Digest

, and is a contributing editor for

Gourmet,

and staff writer at the

New Yorker

. She teaches at Yale University.





Looking for the Great Horned Owl in Truro Woods



The three of us went out
to look for owls,
and one of us knew how

to cup his hands, and make
an inquiring sound,
and, coaxed from behind th dunes,

there came an answering round.
There were two of them
that we could hear,

a muted, mating croon
that seemed to pulse
and find its echo

on the pond's curved lip.
And then, what was more mysterious
than us, crashing through the woods

to see a sound?




Field Guide



The stars are pinned between the leaves
of the trees, and love is only a harbinger,
a regular Boy Scout handbook
of things not to do, and how to do other things,
small chores you'd never think of,
and supper gets cold on the tale.
But I can't leave here without
taking you with me.
And the formal customs we once had,
like wearing red during hunting season,
are only signposts pointing the way
in and out off the territories -
colored leaves floating on the water
hesitant, before the rains come.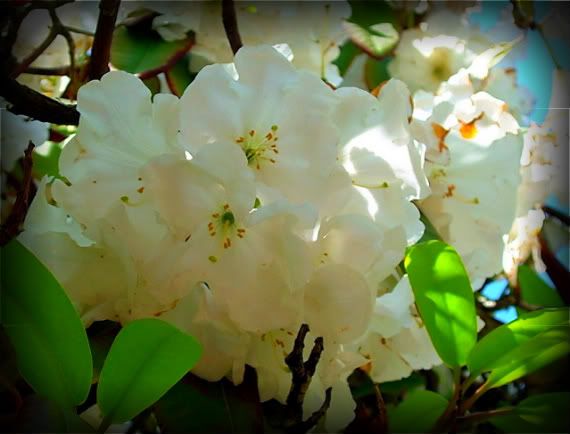 I thought I might try a bit of lyricism.





as the end of night begins



the moon
at midnight
is full and bright
slipping
through the trees
like a slow and lonely
dancer, drifting,
as the end of night begins,
toward the west
and away from the other side of the sky,
the edge of the world over which
it's bigger, brighter sister
will soon rise
to claim a new day

high in
the cold, cold sky,
near where the domain
of all earth creatures end,
icy scudding clouds
provide chill backdrop
to the pale sister's
passage

the siblings
never together,
can only nod in passing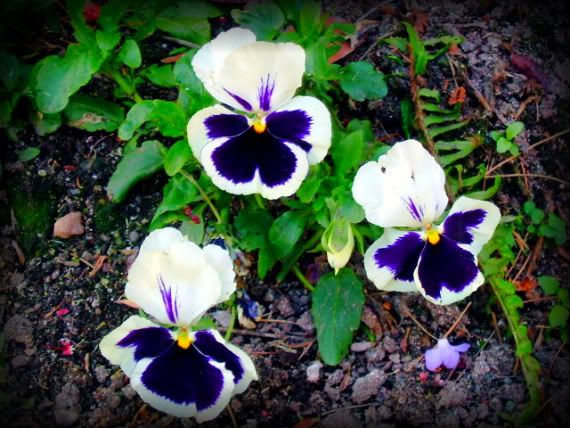 Next,I have three poems by

Jose Emilio Pacheco

. The poems are from his book,

An Arc for the Next Millennium

, which includes drawings by Francisco Toledo.

The book was published in 1993 by the University of Texas Press. The poems in the book were translated by another poet I've used here before

Margaret Sayers Peden

.

Pacheco a Mexican essayist, novelist, poet, and short story writer, was born in Mexico City in 1939 in Mexico City and is regarded as one of the major Mexican poets of the second half of the 20th century.

He has taught at UNAM, as well as the University of Maryland, College Park, the University of Essex, and many others in the United States, Canada and the United Kingdom.





Dead Horse



Seeing it there in the flat you would not a first have said it
was a carcass
From afar its rank animality seemed closer to something
stuffed or mechanized
Its entails had the sheen of copper - the broken spring of a
forgotten toy
The curiously intact hid had acquired the texture of felt
Surprisingly the cadaver had not attracted carrion-eaters and
no worms were working the flesh
But death denies all ambiguity
The empty eye sockets were (I regret the insistence) palpable
of the void
cracks through which an enormous nothingness escaped
A posthumous whinny was congealed behind the yellowed
teeth
Soon now a nocturnal animal will approach, implacably, to
strip flesh from bone




The Toad



It is by nature unappealing
And as it persists in the error
of its throbbing viscosity
we long to crush it

Tragic human impulse: to destroy
both our image and our opposite

The toad
beautiful in its fashion
views the world
with the serenity of one
that knows it is doomed to martyrdom




The Salamander



The light has gone from this night. The flame
of a candle quivers in the darkness. A thousand shadows
on a wall changing like clouds of stone.
In the stains on his wall Leonardo saw
described the salamander that is born
of fire, the incarnation of
the eternal return of inviolable life.
To ignite itself and keep ablaze it feeds
on death and fire.

When the night ends, or
when the candle dies,
the salamander will vanish in its flame
and then
from its death the sun will be born
which also is fire
and life and death and facsimile
of the salamander of the heavens' fire.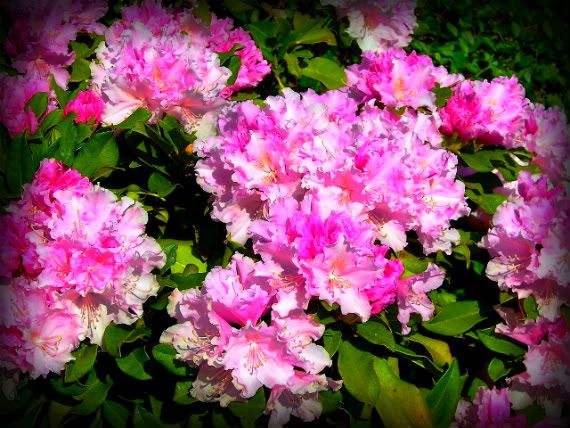 I read another poet's poem that reminded me of the minimalism of William Carlos Williams. Since Williams is one of my favorites, I was encouraged to try to write such a poem myself.





no hurry



in no hurry
and still
the river runs

it's Saturday
another week racing by

but I wait

will
join the river
when my time comes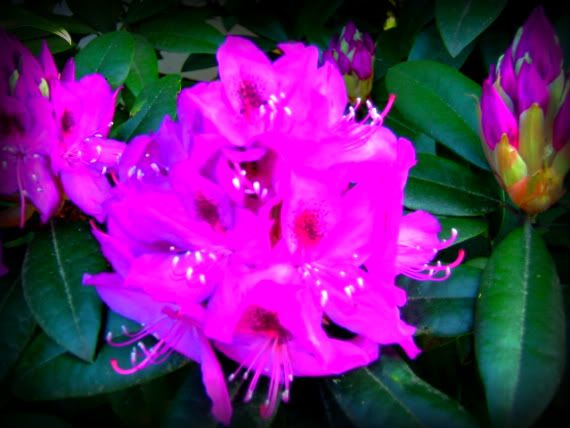 Next, I have three poems by my friend and Blueline housemate,

Dan Cuddy

. Dan is a deep and serious poet, his poems running over with ideas and elegant images.





The Art Of Poetry



the fashions are elaborate
the golden fabric
the slit teasing the eye from foot to leg
the brooch at the shoulder
the eye-shadow
that ringing mascara highlighting
a glance with artful echoes
the perfumed hair
dark
like the brushing touch of a dream
but poetry is the undressing
the kiss
the naked body of language itself
all its curves
seductions
the moistness of emotions
that heat
our lives
into combustion




After Reading Many Old American Poetry Reviews



poetry
like its more loquacious brother
prose
is a business
and how many degrees in creativity
can one buy
stuff in one's head
spout out
the many-flavored tastes of professors
who profess to be Keepers of the Art

how many MFAs can be gotten to advertise themselves
and give a journal some moolah
how many conferences can be announced
how many prizes can dangle before us
have us leaping like dogs
as long as we pay our entry fee
how many tapes are available to hear
a poet's raspy voice, coughs and all
oh how much solemnity can we get
from our poetic Scriptures
the surreal or the Bukowski
how many moons of self-revelation
can we bay to
too

poetry is a business
and we
especially we Americans
go about our business loudly
like children playing in an alley
the world's leaders
with their carbine-crews
their ministers of Defense
their Secretaries of Espionage
their mouths of disinformation
their right wing Muses of Flat Foots
their pontificating behind podiums
simply
ignore the certified poet
whose blood is antique ink
that dries instantly

look at all the purple poetry dried, blotted
in academia where a theory
is worth a million delightful metaphors

look at all the obscurity
hanging like a hologram of haze
through which the Illuminati
with their own censers trailing behind
anoint the altar of ART
with supreme specialization
categorization
pigeon-holing
quill dipping pseudo-antiquity
salacious salting of the mind
with either
official Pompidou-like portraits
or down & outers
scraggly, wiry beard
cocked head
eyes moist with recovery
oh
how a poem hangs like a Christmas ball
on a clothes hanger
hung on a door
hung itself to the jamb
and the whole house
and well-being
hung on a mortgage

how even native poems sound translated
into a series of unrhythmed chains
of suction-cupped words

oh how literary theory, poetics
or the $29.95 version
rule

after so much
I turn to the obscurity of Wallace Stevens
at least he sounds like a poet
at least he undresses and kisses language
takes her to bed with style
that insurance man lived in the world
of poetry




Twiddling, Fiddling, Demusing the Muse



do I want to play with language
six pence for a dozen quince
a pint of malt for a Yalta Conference
pistachio for a green handlebar mustachio
or would I rather look up
out from the screened-in porch
at the puffs and afterthoughts of cloud
slowly but definitely moving to the eastern horizon
the light, with the climb of the sun, getting stronger
hotter
a haze of illumination sipping the shade, the shadows

or would I rather
begin a rhyme and let it chime
a tetra-footed climb sublime
into the tart limelight's day-glow
where dance and show begin to flow
but slow; molasses slow they go

or should the hizzoner of imagination
munch cinnamon sticks while thinking
politically, crunching numbers for a budget,
grunting curmudgeon-like, dipping teabag
in the funny-tasting water

or should one become serious
adopt an illness
ruminate with politically correct twists
saying nothing that could possibly offend
and something approved by the ACLU

or the Chattanooga choo-choo
woo-woo

such is the state of my poetry this morning
a Sunday
and off to the Algonquins to be scalped
oh such a club of conservatives
divinely sanctioned to pontificate

or is the day a low willow branch
just above a stream
and I a twitter above it all
or am I watching the sunrise from Bryce Canyon
the hoodoos immobile but dancing in light

or shall I follow Achilles or Patroclus
or witness Marlowe fake his death
and become Shakespeare
or witness Will experience, first-hand
Marlowe's mighty line
and feel the reverberations within

or shall I kick a soccer ball
but gently in the living room
and say Joe "what do ya want to do?"
and to Denny"what do you want to do?"
and finally to Wayne the same question

and being the teenagers we were
we had no clue
just a soccer ball kicked back and forth
in the living room until
the fall and shatter of a lamp
unleashed the jinn
that looked like a mother
the Mother of all conflict
brushing, rushing the sloth of us
into the outside world
where Brian sixteen and shrinking
was in his Nash Rambler ambling
around the block forty days, forty nights
with no inkling as to where to go

and so this poem that can't get serious today
not even when the critics knock
this poem just throws a dirty sock at the bastards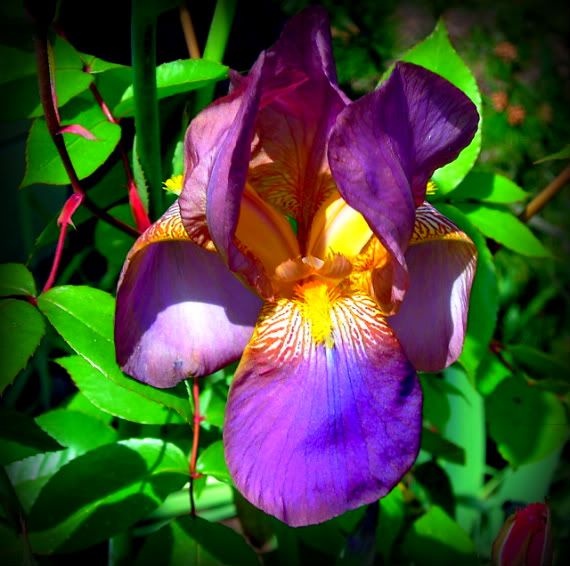 Considering the nature of my pictures this week, I suppose this poem is appropriate. I wrote it last year, I think. It's in the new book

Goes Around, Comes Around

.

Have I mentioned I have a new book out?





I could write about flowers if I wanted to



I could
write about flowers
if I wanted to

cause
a man's got to know
his flowers
if he wants to be
a poet

and
I know about flowers

they're those things,
sometimes big
and sometimes not,
that poke up out of the
ground, green
on the bottom usually,
and colored on the top,
often red
or yellow, but sometimes
pink, purple or blue
and occasionally even
white

so
if you see something like that
you can be sure
it's a flower,
unless it's something else,
like a fire hydrant or a bulldog in a tutu

I know about flowers

and I could write about flowers
if I wanted to,
but I'd rather write about naked women
writhing
seductively
on a bed of, what else,
flowers, or maybe i'd like to write about
a brave hero,
tall
muscular
square-jawed
climbing a high mountain
fighting
ugly
medieval-nightmare-looking
monsters
mind-controlled by the evil master
Ming
and his henchmen Ping, Sing, Wing,
and Klingelhoffer -

I'd rather write about
this brave-muscular-hero fighting
off all these bad
ding-a-lings
so as to rescue
and save from fates-worse-than-death
their harem of slave-women
writhing
seductively
on a bed of, what else,
purloined petunias

that'd be a lot more fun
than writing about flowers,
which I could do
if I wanted to
cause a man's got to know his
flowers
if he wants to be a poet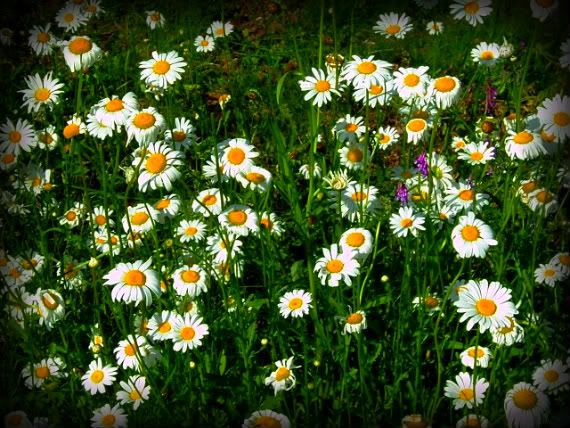 I have two poems now from a book I just bought this afternoon. The book is

Drinking Girls and Their Dresses

and the poet is

Heather Sellers

. The book was published in 2002 by ahsahta press of Boise State University.

Sellers was born in Florida and received her Ph.D. from Florida State University in 1992. She is a poet, short story writer and children's book author.





Concert



Tonight I watch boys push up the moon, spill
madras drink. In a moment you will
arrive in stolen telephone
wire hair, a dress of black petals shirred down
your bare back.

We want our lovers to taste December, amber,
these nights with kitchens of stars. Just for fun?
you ask, pulling our bright squeeze into concert.
Yes, yes, I say dancing, fearing arrest, the end

music which wants us sleeping.
Can we get closer? I wish, kissing
my last green penny, my little car, the ravine
out back where finally we will part like
hats on nigh thick seas.




What You Should Not



I'll tell you what. I'll tell you now and then
I am going. I was sleeping. You were dreaming.
I'm living twice, cleanly. You were pressing a
cool mouth to my thigh, up. Up.

Now like music: your song of me in shapes, song baby
dreams, pop portico, Miss Pepita song, rock song,
the little dog rocks baby too. No. You can't you see me.
Like a rainstorm, like a rattle. I'll tell you what. I'm awake. Isn't


That how it began? I can envision someone else's
lover, blue sheets and the older son who looked.
Coupla little leaps, boom boom, sunlight kind of prickled
and squeaking. Not that it's all come out in the wash. What you

Do is this. Stay. Or go. Two years from now, we'll still have the packets
of spices you brought from the west, adult skin, your arrow maybe
humming, sticky jag in the time zone, bullets and dances. Know that
If I were a bed, and also, slept in, I'd let you keep your children here.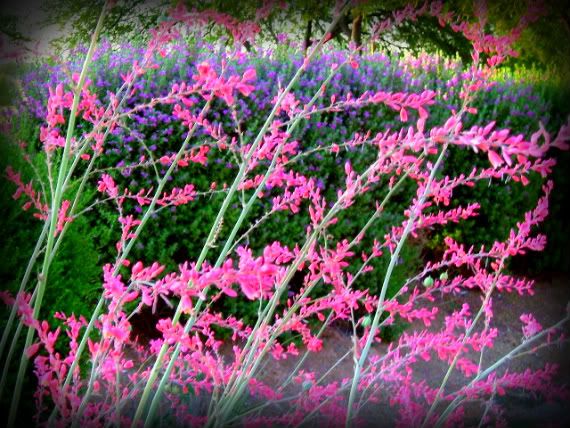 It's not about regret, not exactly. But you can't help thinking about big decisions made or unmade, wondering how things might have changed if the other road was taken.





the baby who might have been my daughter



sometimes
at night I wonder about things,
questions
I'll never answer, like last night,
thoughts of the baby
who would be 25 years-old now,
who would have been our daughter
had we not been
been so full of the life
we already had - our son,
only two at the time,
and two careers, and the world
so crowded with have-to-do's and want-to-do's,
both of us always
so tired
from it all
we couldn't imagine finding room
for another child -

and though I say we, it was really me
who in the end, told the agency, no,
we cannot take on another
child…

in my sixty eighth year,
there is no sense
to questioning a decision
made twenty five years ago,
a decision that brings no regret
today, for there is no sense
to regrets either, for things done
that can't be undone
choices made
that can't be unmade…

still,
there is room for questions,
the kind that come at odd times,
often late at night
when all other thoughts
are drained away
by the drift to sleep…

questions
about the baby
who might have been
my daughter, the baby who
has been, for twenty-five years now,
somebody else's daughter,
about how it all turned out for her
and how it would have changed so much
for us, about how pretty she might
be today,
and how smart,
and how I hope this baby
I never knew,
never even saw,
is happy in the life
someone else brought
to her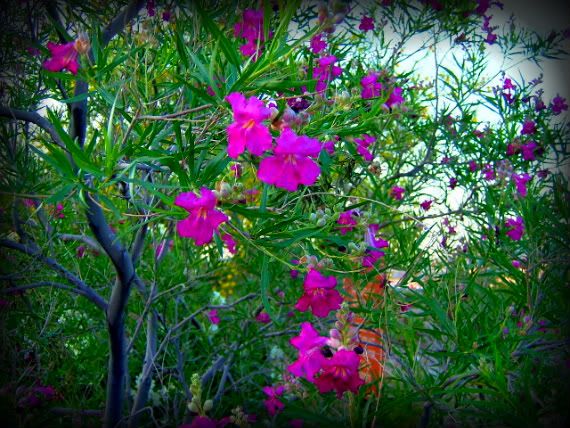 Next, I have two pieces from

In the Trail of the Wind: American Indian Poems and Ritual Orations

. It was published in 1971, by Michael Di Capua Books, a division of Farrar, Straus and Giroux.

No translators are credited.



The first piece is from the Aztec.




Words Spoken by a Mother to Her Newborn Soon as She Cuts the Umbilical Cord



I cut from your middle you the naval string: know you, understand that your birthplace is not your home, for you are a server and a warrior, you are a bird called quechol, you are th4e bird called zacuan, you are the bird and the warrior of the One Who Dwells in All Places. This house where you are born is but a next. It is a way station to which you have come. It is your point of entrance into this world. Here you sprout, here you flower. Here you are severed from your mother, as the chip is struck from the stone.


The second piece is from the Navajo.




Songs in the Garden of the House God



1

The sacred blue corn-seed I am planting,
In one night it will grow and flourish,
In one night the corn increases,
In the garden of the House God.

The sacred white corn I am planting,
In one day it will grow and ripen,
In one day the corn increases,
In its beauty it increases.


2

With this it grows, with this it grows,
The dark cloud, with this it grows,
The dew thereof, with this it grows,
The blue corn, with this it grows.

With this it grows, with this it grows,
The dark mist, with this it grows,
The dew thereof, with this it grows,
The white corn, with this it grows.


3

This is eats,this it eats,
The dark cloud,
Its dew
The blue corn eats,
This it eats.

This it eats, this it eats,
The dark mist,
Its dew
The white corn eats,
This it eats.


4

The great corn-plant is with the bean,
Its rootlets now are with the bean,
Its leaf-tips now are with the bean,
Its dewdrops now are with the bean,
Its tassel now is with the bean,
Its pollen now is with the bean,
And now its silk is with the bean
And now its grain is with the bean.


5

Truly in the East
The white bean
And the great corn-plant
Are tied with the white lightning.
Listen! It approaches!
The voice of the bluebird is heard.

Truly in the East
The white bean
And the great Squash
Are tied with the rainbow.
Listen! It approaches!
The voice of the bluebird is heard.


6

From the top of the great corn-plant the water gurgles, I hear it;
Around the roots the water foams, I hear it;
Around the roots of the plants it foams, I hear it;
From their tops the water foams, I hear it.


7

Th corn grows up. The waters of the dark clouds drop, drop.
the rain descends. The waters from the corn leaves drop, drop.
The rain descends. The waters from the plants drop, drop.
The corn grows up. The waters of the dark mists drop, drop.


8

Since the ancient days, I have planted,
Since the time of the emergence, I have planted,
The great corn-plant, I have planted,
Its roots, I have planted,
The tips of its leaves, I have planted.
Its dew,I have planted,
Its tassel, I have planted,
Its pollen, I have planted,
Its silk,I have planted,
Its seed I have planted.

Since the ancient days, I have planted,
Since the time of the emergence, I have planted,
The great Squash-vine, I have planted,
Its seed, I have planted,
Its silk, I have planted,
Its pollen, I have planted,
Its tassel, I have planted,
Its dew, I have planted,
The tips of its leaves, I have planted,
Its roots, I have planted.


9

Shall I cull this fruit
Of the great corn-plant?
Shall you break it? Shall I break it?
Shall I? Shall you?

Shall I cull this fruit
Of the great squash-vine?
Shall you pick it up? Shall I pick it up?
Shall I pick it up? Shall you pick it up?
Shall I? Shall you?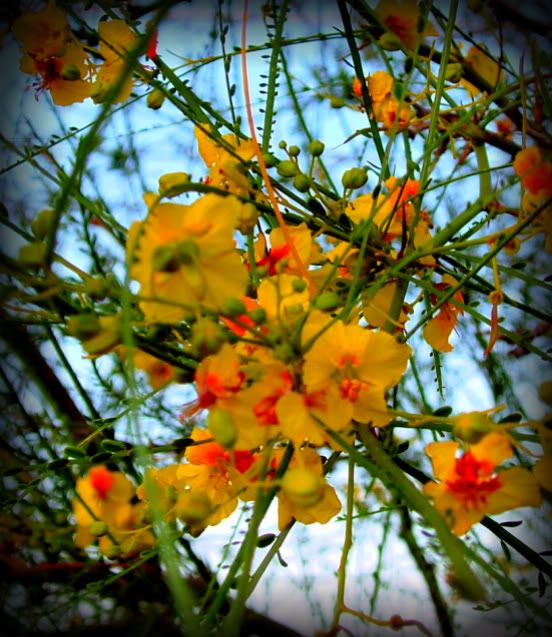 For my last several poems, I've been trying to get away from the going-on and going-on rambles that some might say has become my unfortunate trademark, looking for something smaller and more compact. This is the latest in that effort.

William Carlos Williams I'm not, but that's my model.





fulcrum



birds
gather in the trees
at twilight
knowing all the secrets
of night,
drawing together
as dark draws them in,
settles them into the soft cradle of
a crescent
moon

I feel twilight
and shadows approaching

cannot find the fulcrum
that is my own
ascendant
moon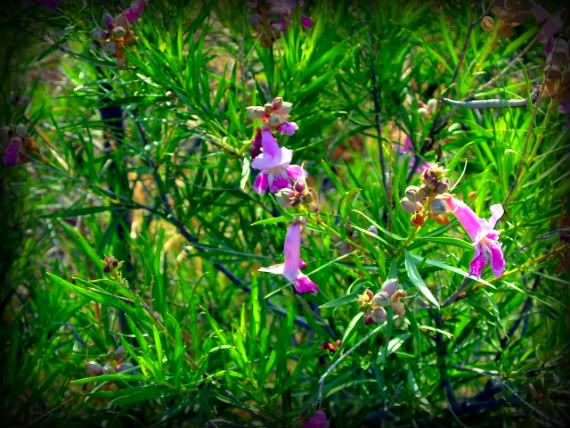 Here's a longish poem by

Jimmy Santiago Baca

, from his book

Martin & Meditations on the South Valley

published in 1987 by New Directions. The poem is extracted from the semi-autobiographical "Martin" part of the book.





III



For some years I wandered cross country,
and those who had known my parents
came back to me again.

On a fallen oak, limbs in pond,
sat old one-armed Pepin -
"Martin, your father and I
wre in the El Fidel cantina
with unas viejas one afternoon.
Tu sabes, no pusimos bien chatos.
And then Sheri, your mama, walks in.
I don't remember what she asked Danny,
but la vieja with your father said,


I thought your wife was crippled.


Sheri started crying and sin una palabra,
turned and went out.

The religious voice of blind Estela Gomez
blackened the air one day.
"92 years mijito. Que Paso? There were no more
beans to pick, no crops to load on trains.
Pinos Wells dried up, como mis manos.
Everyone moved away to work. I went to Estancia,
con me hijo Reynaldo.
Gabachos de Tejas,we worked for them. Loading
alfalfa, picking cotton for fifty cents a row.
Y Danny? Que borrachera. Y Sheri? La envidia.
That's what happened, Martin, to your familia."

Wrapped in her sarape, Senora Martinez
hunched toward me in the falling snow flakes.
"Sheri was scared to go home for her purse,
so she sent me. Diosmio,I'll never forget that day,
mijo. When I opened the closet door, there was Danny,
standing with a butcher knife held high,
ready to kill."

I heard Melinda Griego's voice
coming from the creek. It was soft
as a leaf spinning in creek current.
"You cried a lot Martin. Diosmio llorabas.
A veces your jefito brought you to Las Flores cantina
where I waitressed. He came to see me. You played
on the floor with empty whiskey miniatures.
We were at El Parque cooling our feet in the water,
when you mother came up and screamed
that I gave you mal ojo. I thought she was going to drown me.
Quien sabe mijo, all I remember
is that she was jealous."

Month after month, I heard the voices.
Pancho Garza, Piggly Wiggly manager in Santa Fe,

I gave her bruised fruit and crumbled cookie packages,
sometimes a sack of flour. Danny drank up her paycheck.
Besides,she was a good checker."

From behind a red house at the edge of the woods,
Antonia Sanchez, la bruja de torreon,
called out,
"Donde esta tu mama? Safe from that madman.
Se caso otra vez y tiene dos ninos. No,
no te puedo decir donde viven."

I took red dried mud paths
bordered with sultry harvest crops and woods.
bending under briar riggings, the blue worm bait dangling
down deer trails, as I skipped
creek rocks, straddled sagged fences,
'til I found a secluded pond,
bullrush choked, I thrashed on the shore,
tossed my line out
big-mouth bass puckered water rings by,
as the nylon line rippled slowly down
on the water. I fished
'til I could no longer see my bait
plop, 'til the far shore disappeared and the moon
bobbed on the black water
a candle flame in a window in the darkness.

On my back in the grass, looking at the stars,
I said aloud to myself,


I'm leaving in the morning.



Days later in the Texas panhandle
harvest dust smolders and insects whiff
empty crates and vegetable boxes
stacked against produce stands.
Wings of bees wedge board bin cracks
sticky with chili mash, and flies gorge
in tin pails and buzz in paper sacks
dropped on the sawdusted earthen floor.
Alongside the stand, rugged eight wheelers
glazed with potato guck, simmer hot rubber
and grease odors, side-board racks oozing with crushed fruits.

You departure uprooted me mother,
hollowed core of child
you absence whittled down
to a broken doll
in a barn loft. The small burned area of memory,
where you face is supposed to be,
moons' rings pass through
in broken chain of events
in my dreams.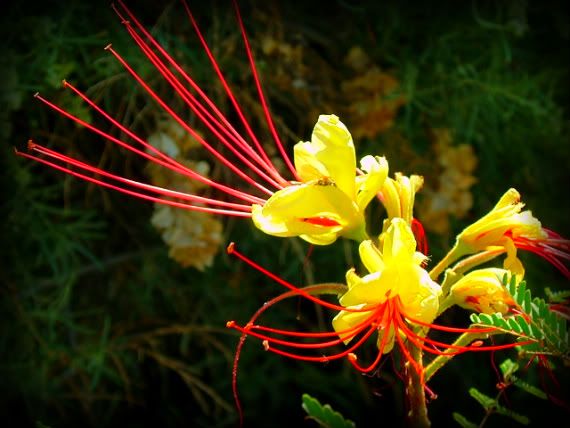 Maybe this is a poem of unrequited love; or maybe it's just an entry from a stalker's diary. I'm not sure, and I wrote the poem.





from afar



I expect I will see her
tomorrow

and I am pleased
and imagine the electric leap
of her touch

but
I will not tell her,
nor will we
touch

for she is a star, empress
of my nights and days

and I am only a rambler
in the void,
not even a meteor,
flaming
as I pass, but just
a cragged
and ancient space rock,
floating silent, forever,
alone
in her infinite domain

content
to circle where I can bathe
in her luminescence
amid the dark
of all else
that is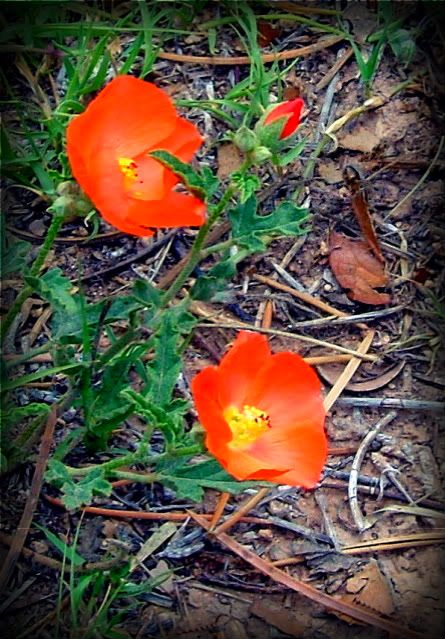 My last library poems this week are from another book I bought just this week, 2005 Beatrice Hawley Award winner,

Here, Bullet

. The book was published by Alice James Books. The poet is

Brian Turner

, who earned an MFA from the University of Oregon before serving for seven years in the US Army, including one year as infantry team leader with the Stryker Brigade Combat Team in Iraq and, before that, a tour in 1999-2000 in Bosnia-Herzegovina with the 10th Mountain Division.

Every war produces its war poets. Turner is the first I've read from the Gulf Wars. Unfortunately we know there will be more, both wars and the war poets that serve in them.





Body Bags



A murder of crows looks on in silence
from the eucalyptus trees above
as we stand over the bodies -
who look as if they might roll over,
wake from a dream and question us
about the blood drying on their scalps,
the bullets lodged in the back of their skulls,
to ask where their wives and children are
this morning, and why this hovering
of flies, the taste of flatbread and chai
gone from their mouths as they stretch
and rise, wondering why these strangers are
who would kick their hard feet, saying


Last call, motherfucker. Last call.






Two Stories Down



When he jumped from the balcony, Hasan swam
in the air over the Ashur Street Market,
arms and legs suspended in a blur
above palm hearts and crates of lemons,
not realizing just how hard life fights
sometimes, how an American soldier
would run to his aid there on the sidewalk,
trying to make sense of Hasan's broken legs,
his screaming, trying to comfort him
with words in a awkward music
of stress and care, a soldier he'd startle
by stealing the knife from its sheath,
the two of them struggling for the blade
until the bloodgroove sunk deep
and Hasan whispered to him,
Shukran, sadiq, shakran;
Thank you, friend, thank you.




Kirkuk Oilfield, 1927





We live on the roof of Hell,

, he says,
and Ahmed believes it, he's watched the gas flares
rise from holes in the earth, he's seen the black river
wash through the villages in a flood of oil
as if the drillers had struck a vein
deep in the skull of God, and the old man says


Boy, you must learn how to live here -


where the dead are buried deep in the mind
of God, manifest in man and woman,
given to earth in dark blood,
given to earth in fire.




Jameel



Cowbirds restd in the groves of date palms,
whole flocks of them, white as flowers
blossoming into wings when the wind rises up.

thistleweed bursts open in purple
while honeybees drone and hover
over the yellowing, early summer field.

they say to produce one pound of honey,
bees must travel from flower to hive
at least twelve thousand times.

Such patience, waiting for this storm
to be carried over the far mountains,
when the earth darkens and the sky lowers

and cowbirds shield themselves under a wing,
the nectar swaying heavy within the closed flowers,
the hive humming its prayer under he rain's falling hush.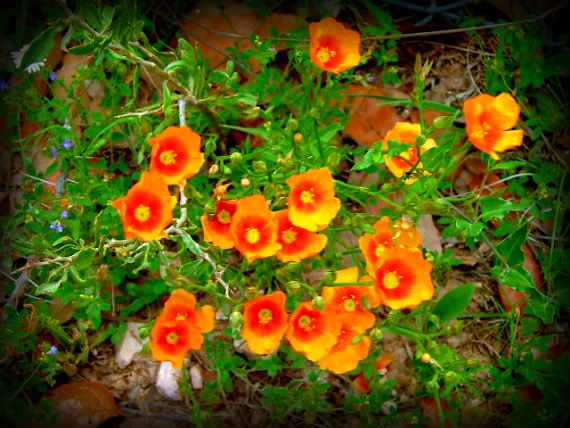 This is my last poem for this week.

Since I started this post with whoop-d-do about my new book in case you forgot, I decided to end it with a poem from the book.



(

Goes Around, Comes Around

, in case you forgot.)





bones-jumping blondes and their place in poetry



it's
not
like I have some
holy
obligation
to write a poem today

not
like
I swore on a stack of bibles
I would write a poem
every
day

not
like
the powers of poetry
are holding hostage my first born
and my collection of Batman comics,
threatening
to shred the one
and trade the other
for tattered and smudged Archie & Veronicas
unless I write a poem right now
this minute

not
like
there's a bomb
tick-tocking under the Tower of London
and set to go off if I don't release a poem
into the atmosphere
within 45 minutes

not
like
the president
is being held hostage
by a band of killer republican literary super-agents
demanding an immediate poem from me -
or else

not like
someone's going to give me a bunch of money
if I get that poem written
and that wouldn't work anyway
since
as a true poet
I know not much of money or other material reward
for the scribbled dribblings of my soul on paper

(ahhh
the horror the horror
of poets bound by the chains of materialism)

and it's also not like
some blonde with generous curves and giggly breath
is going to jump my bones
if I write a poem, right now - though
that does seem like a damn good reason to write a poem right now

in fact,
I'm going to try real hard
right now,
really, really hard,
to write a poem
just in case there's a blond
in the neighborhood eager to jump a poet's bones

the secret of creativity

one third perspiration
one third dedication
and three thirds bones-jumping
blonds
with generous curves

I await,
bones atremble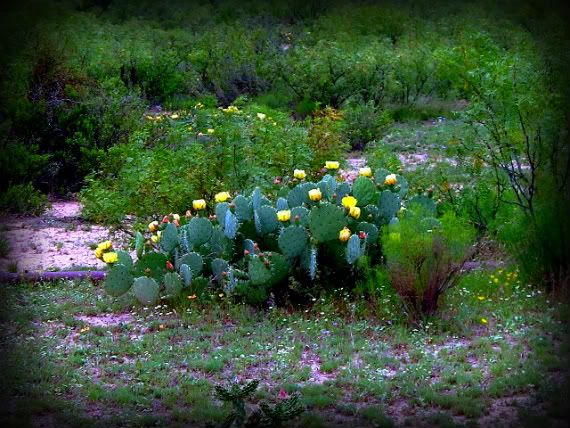 That's it for this week.

I wish I could say that my new EBook has loaded on all four of it's retail web-sites, but it hasn't. It's not available yet at Amazon or the Sony EBookstore, the two places that normally load the quickest. It is available on the Barnes & Noble Nook (I know that for sure, because I downloaded it from there to my computer) and, I'm told the IBookstore. I'm particularly unhappy about the delay with Amazon, since I just bought a Kindle a couple of weeks ago and was looking forward to reading the book on it. Although you can download the book to a PC or a Mac from both Amazon and Barnes & Noble, the format works better on the device it was published for.

As for this post, thanks to Dan Cuddy and to the other poets whose material I borrowed.

I'll be back, in the meantime, remember all the stuff here belongs to the people who created it.

I'm allen itz, owner and producer of this blog and, currently, frustrated poet.