It's August, Damnit, Do Something
Thursday, July 28, 2011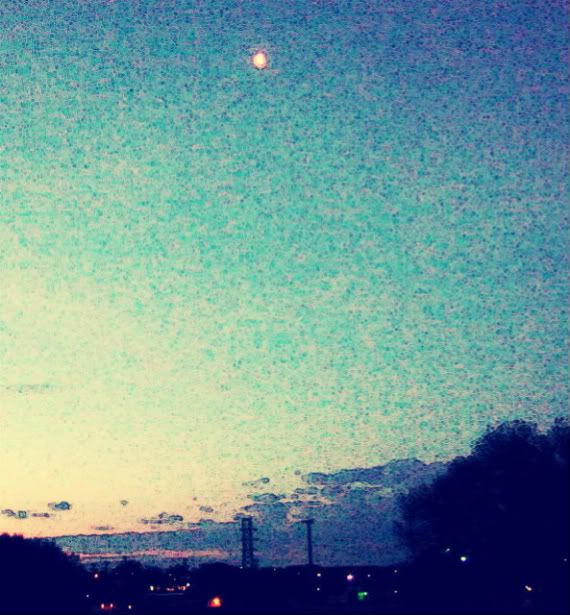 VI.8.1.





It's too damn hot and I don't see anyone doing anything about it and that just pisses me off. Al Gore - do something!

The photos this week are old - if you're a regular reader, you've probably seen them a dozen times. But I keep trying to find some way duplicate the deep, shadowy colors of the old Polaroid color cameras. I think I'm getting closer with these pictures.

While we're waiting for Al, here's who's on first this week.



John Ashbery




Garboduc





Me




tropical depression



From

Across State Lines




Daniel Whitehead Hicky




Nocturne: Georgia Coast




Juliet Kono




Silverswords




Peggy Simson Curry




Lupine Ridge





Me




the young woman who laughs so big





Ralph Angel


The Privilege of Silence
Like Land Crabs



Me




from where I sit



From T

his Same Sky




Muso Soseki




House of Spring




Tommy Olofsson




Old Mountains Want To Turn To Sand




Yannis Ritsos




The Meaning of Simplicity





Me




passage





Maxine Kumin




Of Wings





Me




24/7





Andrei Codrescu




naming some names





Me




another crushing disappointment





Pablo Neruda


Body of a Woman
The Light Wraps You
Ah Vastness of Pines



Me




ennui





Su Tung P'o


The Southern Room Over the River
Epigram
At the Washing of My Son
Moon, Flower, Man
Rain in the Aspens
The Turning Year



Me




my work station





Tony Hoagland




Muy Macho





Me




two cats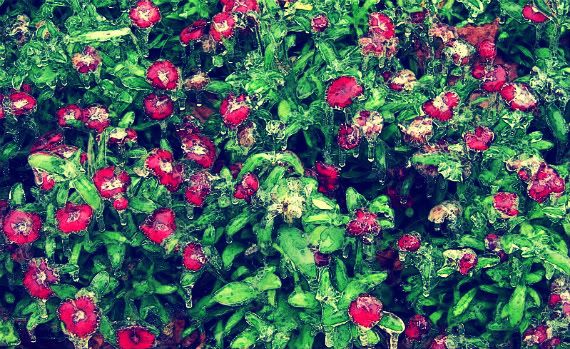 I begin this week with a poem by one of our modern masters,

John Ashbery

. The poem is from Ashbery's book

April Galleons

, published in 1988 by Penguin Books.





Garboduc



Well, I graduated, so you'll have to.
This the way the annoyance of the world is divided:
No leisure, except on Sundays, and no time for thought during the week.
In summer we all go away and hide somewhere
But are back by September, ready to think about new problems,
Tackle the infinite, basing our stratagem
On knowledge of one inch of it. But then the story blows away,
And what can you do, howling without a script?



One could try to remember the purpose of knot gardens -
Perhaps a way to fold oneself
Into the symmetry of nature
Without coming away looking like a foolish old man?

Yet so many riders are here and there,
Children who give up all knowledge
At the first brush with the wicked fairy who wants only to make us cry.
Striding from one mood to the next
Is the worst,likely to involve you in more changes
Then were called for originally, especially the big one
Of standing in place - what is there to get out of it?
Realization someday that nothing is too permanent
And fickleness can't be counted on either?
Luckily clothes stabilize this a little:
I am wearing my morning shirt; the jacket
Slips easily off my shoulders when the evening arrives.
Things tie us to the tide
As it progresses easily, for miles along the shore, and in the end
Its largely ceremonial relation to that entity
Is shuttered, put away
With the time it contracted for
And that is now too late,
Dwindled to a single eighth-note of a bird,
To a polished, square leaf.

These two guys in the front yard -
Are they here to help? It's true I sent for someone
Years ago, but so much has come unbuilt
Since then, so many columns of figures
Left to fall apart in the weather, as it normally freezes
And rots things, that I am not sure if all this is worth doing,
If any of it ever was. I can hear a clarinet
Sounding clear notes of heaven
And am taller to enjoy, to disburden myself
Of all that got lost in the telling:
Prismatic shapes of day
As it came in and shook us, its average grace
Rounded off by nice easy stories
And the procession of effulgent numerals
Happily buried in earth
That won't teach us anything.









Weather and drought seem to be my obsessions for the time being, not a surprise since it's been hot as hell and everything is dying for lack of rain. A tropical storm coming onto the coast this morning offered hope. But then...





tropical depression



dark clouds
layered horizon
to horizon,
inert,
no tumbling
no rumbling
no rolling,
just hanging
overhead
like a black flag
on a pirate's mast
lifeless
in the night

a piffle of
rain

just enough
to pock
the dust on my car
blown in last night
from Mexico

chances of wet
waning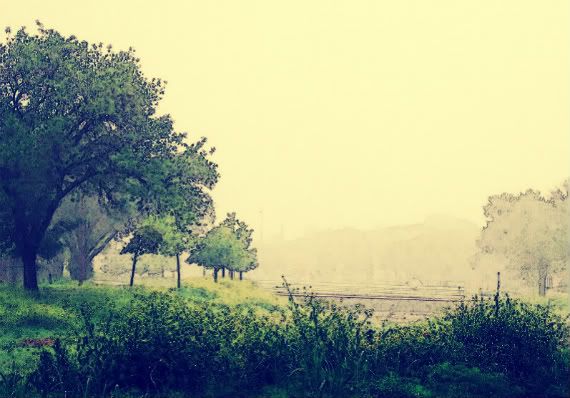 I have several anthologies I'm going to pull from this week, including this first one,

Across State Lines

, a project of The American Poetry & Literacy Project published by Dover Publications in 2003.

The book is a collection of poems, each one representing one of the fifty states. The poems are by a wide variety of poets, some very well known, some not.



The first poem I selected is by

Daniel Whitehead Hicky

.

Hicky was born in Georgia, and moved to Tennessee with his parents when very young., In 1919 the family moved back to Georgia, living in Atlanta, where he first began writing poems, working at a local cotton firm for eight years, writing during lulls at work.

His contribution to the book is about his native Georgia.




Nocturne: Georgia Coast



The shrimping boars are late today;
The dusk has caught them cold.
Swift darkness gathers up the sun,
And all the beckoning gold
That guides them safely into port
Is lost beneath the tide.
Now the lean moon swings overhead,
And Venus,salty-eyed.

They will be late n hour or more,
The fishermen, blaming dark's
Swift mischief or the stubborn sea,
But as their lanterns' sparks
Ride shoreward at the foam's white rim,
Until they reach the pier
I cannot say if their catch is shrimp,
Or fireflies burning clear.


The next poem, by

Juliet Kono

, is about her native Hawaii.

Kono was born in 1943 in Hilo, Hawaii. She grew up in this small town during the last years of the territory with her parents and grandparents. After moving to Honolulu and raising her children, Kono returned to school and applied herself to writing poetry. While majoring in English at the University of Hawaii at Manoa, Kono published her first book of poems. After the completion of her baccalaureate, Kono earned her M.A. and started teaching at Leeward Community College. Since attending the University of Hawaii, Kono has worked with the Bamboo Ridge study group, which encourages local Hawaiian writers to pursue their crafts, and Bamboo Ridge Press, which gives Hawaiian writers an outlet for publication. With the help of Bamboo Ridge, Kono published her second volume of poetry.

In 1998, Kono was awarded one of five national fellowships by the Japan– United States Friendship Commission, an independent federal agency dedicated to promoting mutual understanding and cooperation between these two countries. Through this highly competitive fellowship, Kono traveled and studied in Japan for six months. Other than teaching, Kono has conducted workshops at such colleges as Wellesley and the Massachusetts Institute of Technology and has lectured on the use of Hawaiian Creole English in literature. She lives, writes, and teaches in Honolulu.




Silverswords



At cold daybreak
we wind
up the mountainside
to Haleakala Crater.
Our hands knot
under the rough of
your old army blanket.

We pass protea
and carnation farms
in Kula,
Drive through
desolate rockfields.

Upon this one place
on Earth,
from the ancient
lava rivers,
silverswords rise,
startled
into starbursts
by the sun.
Like love, sometimes,
they die
at their first
and rare flowering.


And last from this anthology, this Wyoming poem by

Peggy Simson Curry

.

Born in 1911, Curry died in 1987. Eighty years before she was inducted posthumously into the Western Writers Hall of Fame, she left her native Scotland for North Park, Colorado, where her father had been hired by the Big Horn Cattle Company. By the age of 12, she learned to drive a hay rake and helped her mother cook for a 20-man haying crew. Wyoming's first poet laureate, she began by writing about her life on the ranch, primarily from the male point of view. She taught in the "Poetry in the Schools Program" in Wyoming, as well as creative writing courses at Casper College.




Lupine Ridge



Long after we are gone,
Summer will stroke this ridge in blue;
The hawk still flies above the flowers,
Thinking, perhaps, the sky has fallen
And back and forth forever he may trace
His shadow on its azure face.

Long after we are gone,
Evening wind will languish here
Between the lupine and the sage
To die a little death upon the earth,
As though over the sundown prairies fell
A requiem from a bronze-tongued bell.

Long after we are gone,
This ridge will shape the night,
Lifting the wine-streaked west,
Shouldering the stars. And always here
Lovers will walk under summer skies
Through flowers the color of your eyes.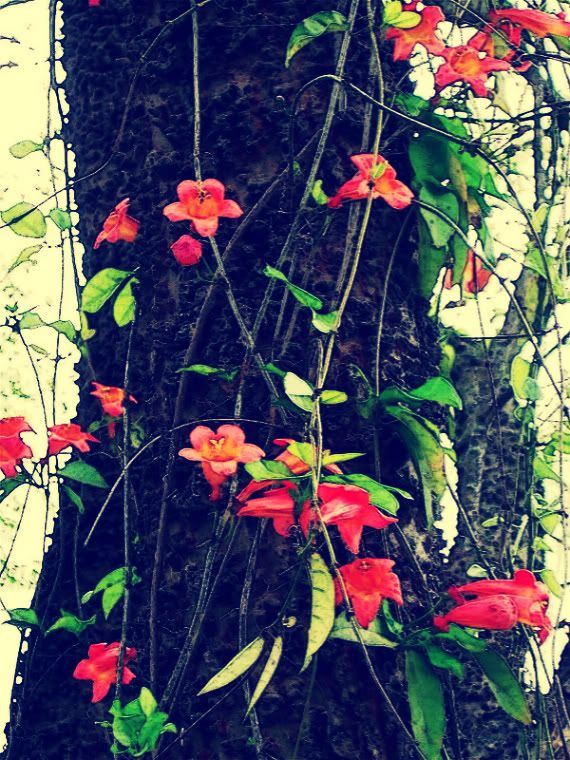 Another coffeeshop adventure.





the young woman who laughs so big



young woman,
nice looking, short,
with a gargantuan laugh,
ack, ack, ack,
like an anti-aircraft barrage
over London,
rattling the windows,
amazing
from such a small
person

a full-bodied laugh,
her body
leaning backward
like marsh grass in the face
of a might blowing wind,
head thrown back,
eyes half-closed, mouth open,
like a turkeys
in a heavy rain, amazed
at the rain, drowning
in it
as the rain pours
into their open mouth, too
dumb to close it, too
enthralled by the curiosity
of the rain
to shift their gaze
to the ground

endearing,
this happy young woman
might be,
if her caution-to-the-wind
wide-mouthed,
head back
laugh
didn't remind me
of drowning
turkeys
and if it wasn't
so damn
loud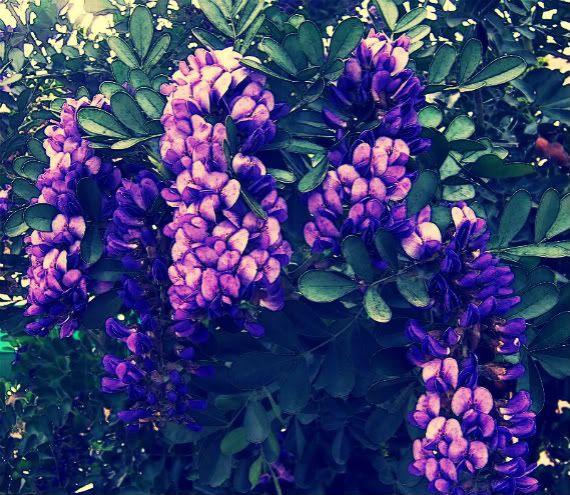 Here are two poems by

Ralph Angel

from his book,

Neither World

, published in 1995 by The Miami University Press.

Angel teaches in the writing program at the University of Redlands in California. He is the author of one previous book of poetry.

This book was the 1995 James Laughlin Award of the Academy of American Poets.





The Privilege of Silence



No threats. Not the teaser
this time. Finally there is a random God.
And all the filthy laundry we've hung out to dry,
all the fingers we've grown used to pointing,
sneer, backbite, everything that worked
yesterday, nothing a little
breeze won't knock down.


Even wisdom, the pure heart, the woman
who for six days among the impatient nurses
choked on water, who knew a full
life when she saw one, who never asked of anybody,
begged for air, was made
to beg for something
she knew she was en route to.

Only the living take things for granted.
The dead don't leave; some part of us
is missing. And we sense
the echo, the wind in our
veins, faces like thin
curtains that let in the light
and let loose our shadows.

Even asleep, in the ancient dance,
we are turning away.
Turning toward the ruckus
of jacarandas. A face in the crowd
that offers itself like early morning,
unknowingly , as we are drawn to it.
More strangely than that.




Like Land Crabs



skittering sideways
when the moon drives by, the blank stare
of the boulevard, and everyone carrying something.

Eating a double-dog burrito
seems like a perfectly natural thing to do.
Nothing much matters because
so much turns into a face

that looks back at you. blundering,
I think. It's out of the question, the night.
Out of the hands at the end of my arms
on the hips of the lush who's undressing me.

Everyone keeps getting in
and out of cars. I'm electrified
by earth shoes, a solitary goat dance,
the weird expanse of parking lots,
glittering, peopled with loneliness.

Past news racks and policemen, past
all-night doctors carving up corners
in bedsheets of torn light, I follow a friend
who swears I know where I'm going
among headless palm trees
and other fences.

"Bring on the coffee," I hear myself
say as you reach over and turn on
the radio, "I didn't know I was already driving."
I brake for a stop sign.
The earth speeds up a little.









This is an older poem that is included in my next book,

Always To the Light

, with a release date planned for October or November.





from where I sit



from
where I sit
I can see past
a small grove of
winter-bare red oak
to Interstate-10, east & west
routes, the one to Houston
and, though Houston, Louisiana
and points east and north beyond

the other route, followed westerly
600 miles through hill country
& high desert to El Paso,
and 4 states beyond,
the orange setting sun
reflected
on Pacific waters

most of
the people I see passing
are not going so far,
most know
the furthest you travel
in any direction
the closer you get to home,
so why not just stay
there,
untraveled
but satisfied,
right where you and your life
belong

for
myself
I don't know that I've ever
been at home
so I'm always pulled
between
leave and stay

today,
under a cold, overcast sky
I think I want to
stay

tomorrow...

that's why
we have night and day,
night a curtain that comes
down
between old and new,
a sign to us as it rises every morning,
that new things are possible

after all, what use a curtain if nothing
changes
between acts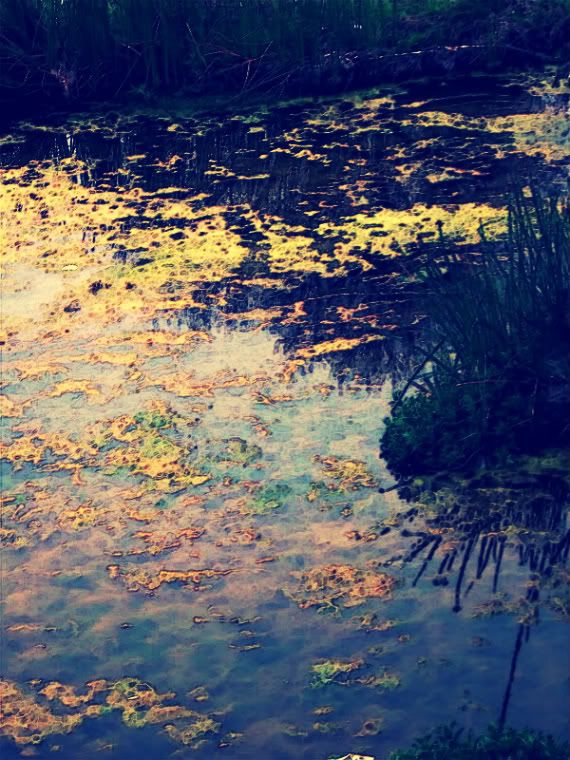 Next, a couple of poems from

The Same Sky

, an anthology of poems from around the world. The book was published by Aladdin Paperbacks in 1996.



The first poet from the book is

Muso Soseki

, a 13th century poet and Zen teacher, credited, also, as father of the Japanese rock garden.

His poem was translated by

W.S. Merwin

and

Soiku Shigematsu

.




House of Spring



Hundredsof open flowers
all come from
the one branch

Look
all their colors
appear in my garden
I open the clattering gate
and in the wind
I see
the spring sunlight
already it has reached
worlds without number


The next poem is by Swedish poet

Tommy Olofsson

. Born in 1951, he earns his living as a poet and literary critic.



Jean Pearson

translated his poem.




Old Mountains Want To Turn To Sand



I have my roots inside me,
a skein of red threads.
The stones have their roots inside them,
like fine little ferns.

Wrapped around their softness
the stones sleep hard.
For centuries they have rested
under the sun.

Old mountains
want to turn to sand.
They let themselves go
and open up to water.

After centuries of thirst!
Like language -
the great mountain broken up
by our tongues

We turn language to sand,
immersing the tongue
in a running streams
that moves mountains.


The last poem from the anthologyis by

Yannis Ritsos

from Greece. Born in 1909, Ritsos began painting, playing the piano and writing poetry at the age of 8. When he died in 1990, he had authored more than 115 books of poetry, tanslations, esays, and dramatic works.

His poem was translated by

Edmund Keeley

.




The Meaning of Simplicity



I hid behind simple things so you'll find me,
if you don't find me, you'll find the things,
you'll touch what my hand has touched,
our hand-prints will merge.

The August moon glitters in the kitchen
like a tin-plated pot (it gets that way
because of what I'm saying to you),
it lights up the empty house and
the house's kneeling silence -
always the silence remains kneeling.

Every word is a doorway
to a meeting, one often cancelled,
and that's when a word is true:
when it insists on the meeting.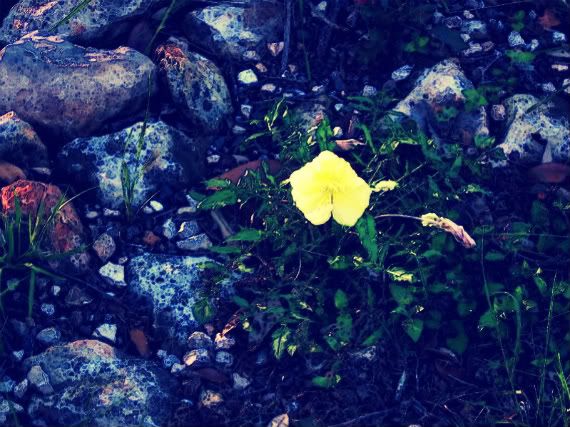 A sad duty today.





passage



I had another poem
in mind today
but my mind is stuck
elsewhere,
preoccupied with
a sorrowful task,
the decision
made
last night,
the fact faced
that it must be done
and that it must be done
today

Kitty Pride,
my calico, orange
and black and white,
who jumped our back fence
ten years ago
and decide to stay -
the cat
who decided that the purpose
behind God's creation
of chairs
was to provide a place
for me to sit,
forming, in my sitting,
a lap whereupon
she could sit
and softly sleep,
cat-snoring

blind
now, going
deaf,
barely eating,
restricted in her life
to her bed, her litter box,
her food bowl and her water dish,
all of which she often
cannot find without
help

frail
and weak, reduced
to a furred bag
of cat bones,
I watch her stand
in the middle of the kitchen,
head down,
lost,
waiting
for the world
to reveal itself to her
again, knowing
in her cat-mind that
the world is as lost as she
and will not again be revealed,
waiting,
with cat-determination,
not for the world, but for the
end

the end
which I will provide for her
later this morning

the next and final
passage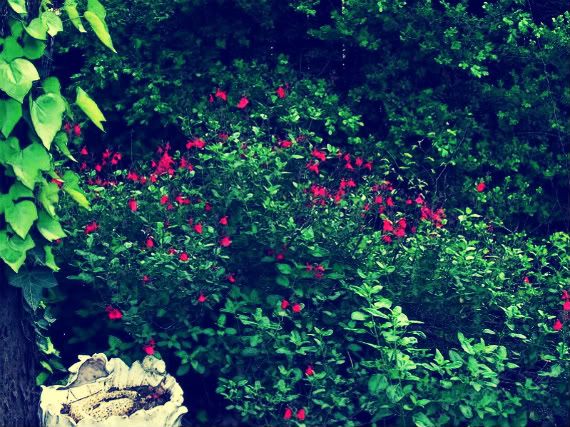 Next, I have a poem by

Maxine Kumin

. The poem is from her book,

Looking for Luck

,published by W.W. Norton in 1992.

Poet Laurate for New Hampshire in 1981-82, Kumin has published nine previous volumes of poetry, as well as novels, short stories and essays on country living.





Of Wings



Angels have eagles' wings
Renaissance paintings
conferred on them
or is it eagles angels?
Each makes a big tempting
target but an angel
the instant it is felled
resurrects whereas an eagle
once shot soon grows cold.

Angels subsist on ambrosia.
Eagles mainly on fish.
It is rumored that an eagle
will uplift a newborn lamb
but six lbs. is as much as
it can fly with whereas angels
as stolid as ants or oxen
can team up to displace
many times their body mass.

While Rilke's radiant vision
in every elegy sustained
him,what Benjamin Franklin
thought of angels is not known
but he declared th eagle
a bird of bad moral
character and proposed
the wild turkey instead
for our national symbol.

Wild is not the same as free.
The turkey's inability
to soar puts it upon
the ceremonial table
every Thanksgiving
thereby sparing eagles
or angels, both of whom
on attaining great heights
endure intense cold. Eagles

scarce elsewhere although
common as seagulls
above the dump at Juneau
when basking on air
between voracious forays
as graceful as angels
are objects to admire
nevertheless and will be
as long as we let them fly

while glorious angels
draped in genderless glitter
unseen as the souls
they purport to carry
excite us to be better
than we are before
''they take us wingless and unsure
far beyond eagles
to the lockup in the sky.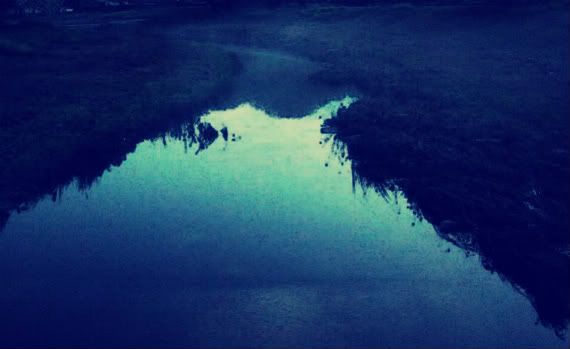 Speaking of my cat, as this poem does, in a way, in this old poem from about five years ago.





24/7



I'm trying to find
an idea
that will grow
into my next poem,
something worth keeping,
something with depth
that can bring that moment
to a reader when it's like
a dark day turns bright with the light
of an idea or an image or
a sense of the inner workings
of a poet's mind and heart

and all I can think of
is how damn tired I am,
which leads me to think about
sleep and what a gift it is
and how the life we lead
spurns that gift
as if was a cheap plastic
doodad we receive in the mail
as some kind of promotion
for a product even cheaper

watch how a cat sleeps

mine does it so well, finding
a place next to me at night
that she'll keep through the night
and most of the next day, arising
for just a few hours during the day
to do what cats do
when out of the sight of man

how intense is her short waking life
and how drab is mine, stretched over
the greater part of my life -
how deep and uncomplicated her sleep
and how short
and unsatisfying is mine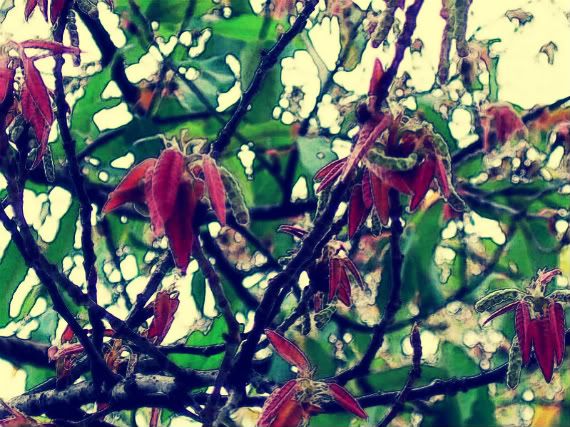 Here's a poem by

Andrei Codrescu

, from his book,

Belligerence

, published by Coffee House Press in 1991.

Codrescu, Romanian-born poet, memoirist, journalist and editor, is a Professor of English at Louisiana State University, editor of the literary magazine,

The Exquisite Corpse

, and a regular commentator on National Public Radio's "All Things Considered."

His poems are always fun, even when, as is often the case, I can't quite figure them out.





Naming Some Names



One Gott-Debil runs this scene
goes by S.F.P.:
The Struggle for Power.
(So named by Andy
Schmookler, a scholar without the tower)
Andy takes Old Testament Gott & makes him
natural science, turns pater into matter,
good & ebil into one thing,
like before theology -
In Golden Gate Park by Tripping Tree
during the time everybody got direct hits
of Heaven!
We were there getting a whole lot.
(Write here the history of the hat
around whose rim we walked
to mirror the theme.)
But it's a long way from the Gott-days.
S.F.P. resides outside
I mean inside
the text outside of criticism.
And that's all; the outside there is.
Everybody's otherwise inside
learning to claustrophobe.
Every generality calls for a bigger one
but the beginning's shrouded in paradox.
The koan, the parable,the Sufi tale,
the Zen umbrella commission
the combatants. Where
does one come to tales like that
in the days of bits and bytes?
The operational model for utopia
is only handicapped by the words I use.
The ravages wrought by time sought
the inside of a cool tavern
to wrestle an Ouroborian beer snake,
infinite jaws, progressive traps,
horrible smoke, an incendiary jukebox.
Two more reasons he thought
why the Chosen People
write fundamentally upsetting books:
On the move they open to the
movement itself of ideas
since their raison d'etre is a

promise


they keep searching for the beginning,
re-establishing the ideatic chain
each and every time,


and

they are ants on the vast body
of an Ocean-Text
all the romans-fleuves empty in.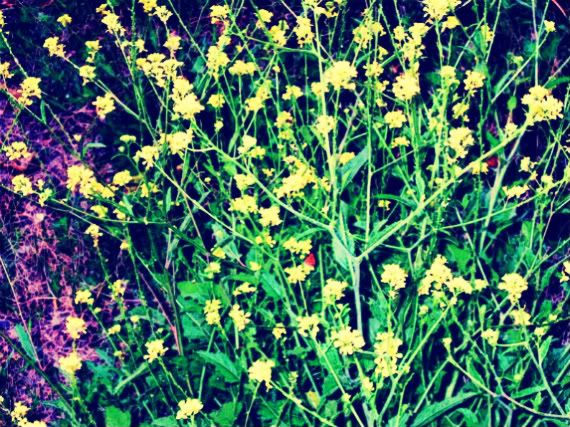 This is another old poem,from 2008, before, despite not winning the lottery, I decided I'd spent enough of my life working.





another crushing disappointment



well, hell!

didn't win the lottery,
again,
just checked
and I'd won $2
if I'd played those same numbers
September 13th

but I didn't win nothing
tonight
so I guess I have-ta
go back to work tomorrow,
gotta get up
in the goddamn dark
and drive 20 goddamn miles in the dark
and....

well,
it's only a 2 week project,
I can make it

but
I'd rather win the lottery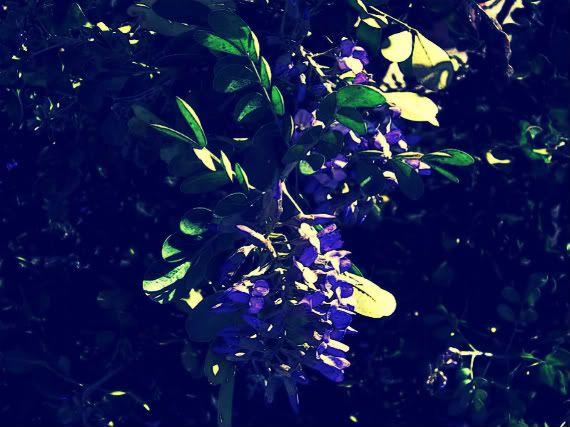 Next, I have three love poems by

PabloNeruda

. They are from the collection,

Twenty Love Poems and a Song of Despair

, published by Penguin in this edition from 1969. The book includes both the original poems in Spanish and in translation by

W.S. Merwin

.

It is a mark of my ignorance that I never, until recently, recognized Neruda as author of some of the most beautiful love poems ever written.





Body of a Woman



Body of a woman,white hills,white thighs,
you look like a world, lying in surrender.
My rough peasant's body digs in you
and makes the son leap from the depth of the earth.

I was alone like a tunnel. The birds fled from me,
and night swamped me with its crushing invasion.
To survive myself I forged you like a weapon,
like an arrow in my bow, a stone in my sling.

But the hour of vengeance falls, and I love you.
Body of skin, of moss, of eater and firm milk.
Oh the goblets of the breast! Oh the eyes of absence!
Oh the rose of the pubis! Oh your voice, slow and sad!

Body of my woman,I will persist in your grace.
My thirst, my boundless desire, my shifting road!
Dark river-beds where the eternal thirst flows
and weariness follows, the the infinite ache.




The Light Wraps You



The light wraps you in its mortal flame.
Abstracted pale mourner, standing that way
against the old propellers of the twilight
that revolves around you.

Speechless, my friend,
alone in the loneliness of this hour of the dead
and filled with the lives of fire,
pure heir of the ruined day.

A bough of fruit falls from the sun on your dark garment.
The great roots of night
grow suddenly from your soul,
and the things that hid in you come out again
so that a blue and pallid people,
your newly born, takes nourishment.

Oh magnificent and fecund and magnetic slave
of the circle that moves in turn through black and gold:
rise, lead and possess a creation
so rich in life that its flowers perish
and it is full of sadness.




Ah Vastness of Pines



Ah vastness of pines, murmur of waves breaking,
slow play of lights,solitary bell,
twilight falling in your eyes, toy doll,
earth-shell,in whom the earth sings!

In you the rivers sing and my soul flees in them
as you desire, and you send it where you will.
Aim my road on your bow of hope
and in a frenzy I will free my flock of arrows.

On all sides I see your waist of fog,
and your silence hunts down my afflicted hours,
my kisses anchor, and my moist desired nests
in you with your arms of transparent stone.

Ah your mysterious voice that love tolls and darkens
in the resonant and dying evening!
Thus in deep hours I have seen,over the fields,
the ears of wheat tolling in the mouth of the wind.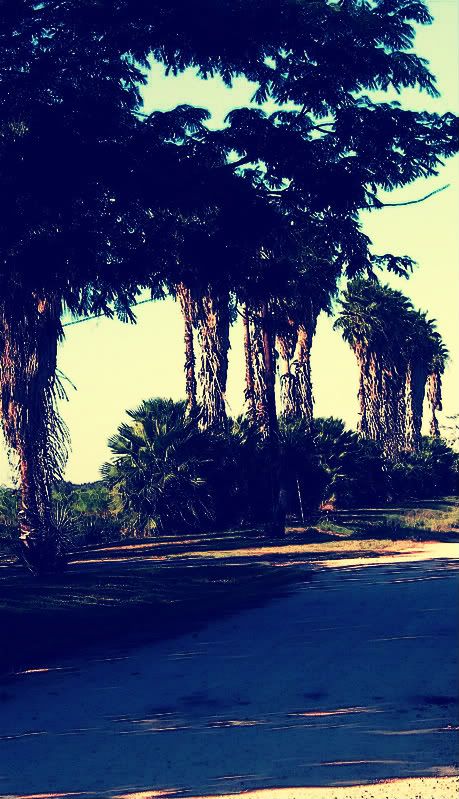 Here's another old poem - this one from 2009, explaining why I'm using this old poem here instead off writing a new one.





ennui



ennui -

always liked that
word

sounds like some
rare
African antelope
or anteater
from South America
or maybe a bird
high in the trees
on some small South Pacific
island, crying
ennui...
ennui...
ennui...

maybe I caught it
from the birds

12 hours sleep
last night
and another hour
already this afternoon
and I feel like I ought to go
back to bed right now

the sun seems dimmed,
sound smothered
as if through a thick wool blanket,
brain like a blind dog
in the fog,
all sharpness
dulled,
all passion
banked,
curiosity
buried in a burlap bag
on a dull plain
under
suburban crab grass

I
think
I'll quit this poem

my fingers
are tired of typing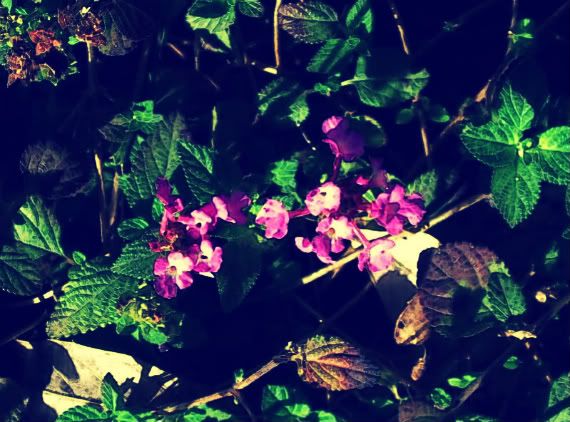 Next I have several poems from the anthology,

One Hundred Poems of the Chinese

. The main poet in the collection is Tu Fu, from the T'ang Dynasty (713-770), but also includes several poets from the later Sung Dynasty of the 10th - 12th centuries. I chose one of those later poets,

Su Tung P'o

to feature this week.


Su, who lived from 1036 to 1101, was a writer, poet, artist, calligrapher, pharmacologist, and statesman. He was also called Su Shih. Born in present-day Sichuan province, he occupied many official posts, before his opposition to official policies frequently lost him his official status.

I find many reasons to admire early Chinese poetry, high among them, the modesty of their work, the way they turn everyday life into poems.

Translators are not named.





The Southern Room Over the River



The room is prepared, the incense burned.
I close the shutters before I close my eyelids.
The patterns of the quilt repeat the waves of the river.
The gauze curtain is like a mist.
Then a dream comes to me and when I awake
I no longer know where I am.
I open the western window and watch the waves
Stretching on and on to the horizon.




Epigram



I fish for minnows in the lake.
Just born, they have no fear of man.
And those who have learned,
Never come back to warn them.




At the Washing of My Son



Everybody wants an intelligent son.
My intelligence only got me into difficulties.
I want only a brave and simple boy,
Who, without trouble or resistance,
Will rise to the highest offices.




Moon, Flower Man



I raise my cup and invite
The to come down from the
Sky. I hope she will accept
Me. I raise my cup and ask
The branches, heavy with flowers,
To drink with me. I wish them
Long life and promise never
To pick them. In company
With the moon and the flowers,
I get drunk, and none of us
Ever worries about good
Or bad. How many people
Can comprehend our joy? I
Have wind and moon and flowers.
Who else do I want for drinking companions?




Rain in the Aspens



My neighbor to the East has
A grove of aspens. Tonight
The rain sounds mournfully in
Them. Alone, at my window,
I cannot sleep. Autumn insects
Swarm, attracted by my light.




The Turning Year



Nightfall. Clouds scatter and vanish.
The sky is pure and cold.
Silently the River of Heaven turns into the Jade Vault.
If tonight I do not enjoy life to the full,
Next month, next year, who know where I will be?








I was just sitting here, enjoying my coffee,enjoying my table the window, enjoying the view, enjoying the talk of the people all around me, happy to be where I am, happy to be doing what I'm doing. Happy.





my work station



I'm in an older part
of the city

genteel and
well-maintained

like some older women,
dressed just so

white hair
set just so, sensible

shoes
just so…

beautiful old houses
from an earlier time

when one set of
plans

wasn't built
street after street

neighborhood
after neighborhood

a time when every
house

every design
was different, unique,

each an individual house
with differences beyond

the color of the front door -
green door, the Jones'

red door,
the Smith's ,

and that blue door,
well,

they just moved in
so it'll be a couple of weeks

before we put a name
to that blue

...

and apartment buildings, as well,
no behemoths,

all just two to three stories
with vines

covering the walls
or, like the two story Spanish style

I can see through the window,
vines climbing the walls,

hanging on the edges
of exterior stairs

and arches, reaching
past the palms

for the red-tile
roof…

interesting people,
I think,

must live
in such interesting homes,

like the people I meet
in this coffeeshop

...

in the middle of it all,
six blocks

from the community college,
also old,

the original,
grown to six additional campuses now,

built on the designs
of an earlier

less cost-obsessed
time

with grand buildings
and grand walkways

between
trees with fifty years of growth behind them

...

the people here,
old and young

that mix
like joined by a common thread

of a neighborhood
with space for each and all

where everyone knows
everyone's business and doesn't care

as long as whatever it is
doesn't jump the fence and scare the dog…

and I have my front row seat,
right here

on the corner of
Huisache and McCullough

the best seat in the house
to watch it all pass

poems aplenty,
if you're looking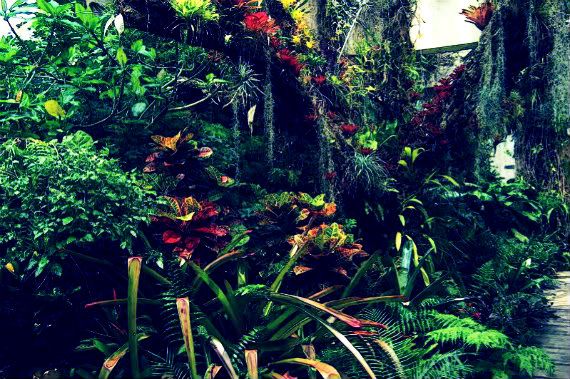 My last library poem for this week is from

Donkey Gospel

, a collection by

Tony Hoagland

published in 1998 by Graywolf Press. The book won the 1997 James Laughlin Award of the Academy of American Poets.

Hoagland's first book,

Sweet Ruin

, won the Brittingham Prize in Poetry and the Zacharis Award from

Ploughshares

at Emerson College. He now teaches at New Mexico State University in Las Cruces.





Muy Macho



I can't believe I'm sitting here
in this dark tavern
listening to my old friend boast

about the size of his cock
and its long history
as witnessed by the list of women

he now embarks upon, enumerating them
as a warrior might recite the deeds
accomplished by the family spear,

or like an old Homeric mariner might
go on about the nightspots
between Ithaca and Troy.

The bar tonight has the feeling
of a hideout deep inside the woods, a stronghold
bull of beer and smoke,

the tidal undertow of baritones and jukebox
punctuated by the clean, authoritative smack
of pool balls from the back.

It is so primordial,
I feel my chest grow hairier
with every drink, and soon

I'm drunk enough to think
I'm also qualified to handle
any woman in the world.

You can talk about the march
of evolutionary change,
you can talk about how far we've climbed

up that staircase lined with self-help books
and sensitivity exams,
but my friend and I,

we're no different from any pair
of good old boy Neanderthals
crouching by their fire

a million years ago
showing off their scars and belching
as they scratch their heavy, king-sized balls.

I know that we are just an itchy spot
in the middle of the back
of that great hairy beast, The Truth;

I know that every word we say is probably a stone
someone else will someday have to
kick aside,

- still part of me feels privileged,
belonging to this tribe of predators,
this club of deep-voiced woman-fuckers

to which I never thought
I never would belong;
part of me is more than willing to be wrong

to remain inside the circle of this
conversation,
- to hear the details, one more time,

of how she took her shirt off, smiled,
and then they did it on the floor.
Even if the roof were falling in,

even if the whole world splintered and caught fire,
I would continue sitting here, I think
entranced - implicated, cursed,

historically entwined -
another little dinosaur
stretching up its neck and head

to catch the last sweet drop of drunken warmth
coming from that ancient, fading sun.
We can't pull ourselves apart from it.

We don't really believe
there is another one.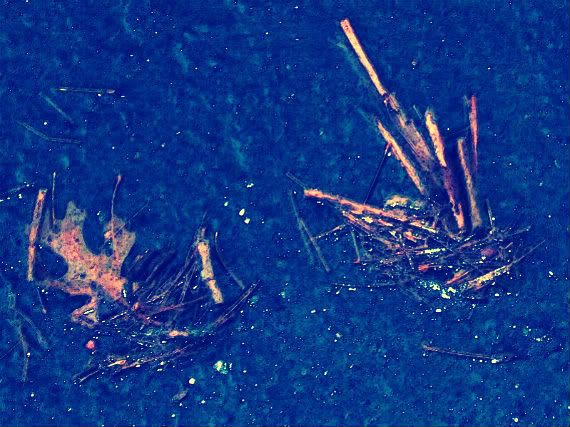 Just taking note of a coincidence.





two cats



two cats
dead
this week

the first
a black and white
born a year ago in my back yard

agreeing
later
to allow me to feed her
on my front porch
twice a day in return
for my relieving her of the bother
of randy tom cats forever

it was a agreeable
agreement,
but
rover she was,
engaged in similar contracts
all around
the neighborhood, finding
free meals and a good time
wherever she went, until,
like a rock star, her roving
was the end of her,
dead on the roadway's center strip
about a block and a half from home,
victim of too many adventures,
too many friends
in dangerous places...

the other cat,
my Kitty Pride, a rover, also,
in the beginning,
but ending her roaming
when she found a home with us

a home cat
in the end, dead today
at my direction, very old, very frail,
the flame of life diminishing
daily as she struggled with her mortality

I think today
of this strange confluence
of feline fatalities, wondering if there is
something beyond coincidence
beneath the surface

I think of the universality
of life and death
like dark and light,
a universe that seems to push
always toward life
and light,
both carrying their own temporary end,
death and dark,
within their beginning, as life
leads to death, it's alternate stage,
as light leads to dark,
as the transitions continue, the common miracle
of life leading to the mystery of death, that same mystery
leading to the next miracle of another life
and another death
and another
as the universe twirls and twists
on the axis of light
and dark

it is the nature of all
and, as we are an element of the all,
it is the nature of us as well,
along with cats and the other creatures
of the forest and field and air and the sea

the spinning wheel
keeps spinning
leaving us dizzy with prospects
of a kind of eternal life
broken by nights of everlasting death...

two cats
died
this week -
companions now
as they travel together the dark passage
of their current cycle, it's
into the black for them
as it will someday be for me
when my time comes
to follow that shadow road...

as it should
be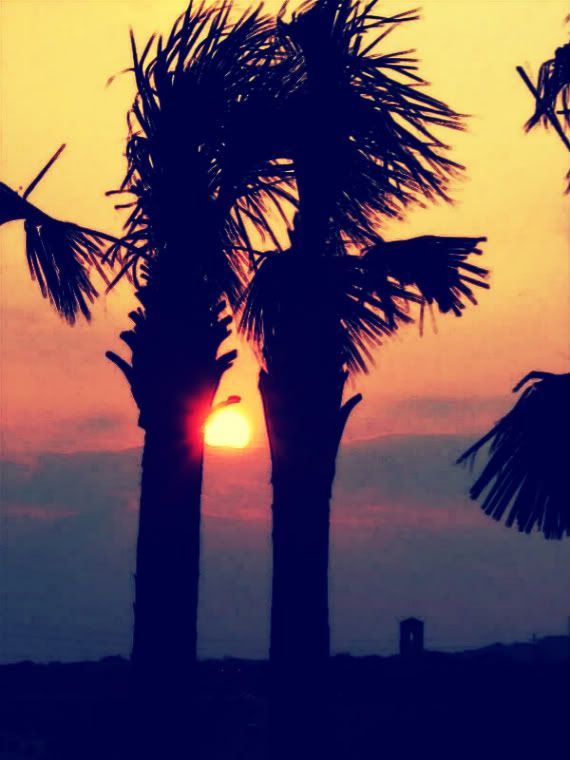 And that's all for this week.

And I'm allen itz and it's still too damn hot.