Alloylishishly Nostalgic
Wednesday, June 01, 2011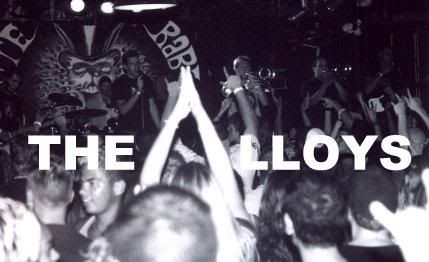 VI.6.1.





I have a return engagement this week from my friend and occasional Blueline housemate

Dan Cuddy

. Last week, Dan and his wife, Kathy, were featured as photographers. This week he is back in his more familiar mode as a poet.

Photos this week are the result of finding an old My Space page for a local band, The Alloys. They were a ska band which, before breaking up in 2001, had a large following here in San Antonio. I liked their music very much (you know a band is good when the bouncers dance with the patrons and the barflies with their smoked-to-the-lip cigarettes start boogieing on their bar stools) and went to as many of their gigs as I could.

It was a six piece band, three trombones up front (with a blast of brass that would set your socks rolling up and down) a guitar, a bass guitar and drums. They played a lot of different venues from punk clubs to raggae and rock bars to main stage at the city's downtown New Year's Eve party. They wrote most of their own music, but their most often requested song (a boon to an old guy like me) was probably their cover of the old Everly Brothers hit, "Dream," put to brass and an island beat.

The pictures are from some of their gigs and I don't know who took them. In pictures of the three trombones together, the one on the right is my son, Chris. Chris later went on to produce and play on a CD of electronic improvisation that was sold, as part of a CD/book package, with my first book,

Seven Beats a Second

.

As to poetry this week, here's what I have for you.




Charles Simic


The Scarecrow
Martha's Purse
Small Feast
Stray Dogs



Me




the good old days of mid-life crisis management



From

Hungry as We Are




Sid Gold




Nice




Maxine Combs




Form and Content




Elaine M. Upton




Now Is the Time for Nostalgia





Me




best damn chili in Texas



From

Burnt Sugar - Cana Quemada




Pedro Medina




A Poem for the Epiphany




Eugenio Florit




Memories




Armando Valladares




Bebita I





Me




learning to keep one's head down



From

The Defiant Muse - Hebrew Feminist Poems from Antiquity to the Present




Ester Raab




[Holy Grandmothers of Jerusalem]




Agi Mishol




In the Supermarket





Me




at just dark





Dan Cuddy




Manifesto of a Sort





Me




license to carry





Jeannette Lozano


Cold Flame
History
El Morro



Me




curiosities





David St. John


Hush
An Essay on Liberation



Me




the devil can find you anywhere



Ten verses from

Ten Thousand Leaves - Love Poems from the Manyoshu





Me




nostalgia





Antler




Poetry Boom in Milwaukee





Me


old men talk
green pastures
flashing
spring storm
girls telling secrets
portrait of a girl at night
tote dat barge
the best of intentions



e. e. cummings


Several poems from

50 Poems





Me




an old man coming





John Engels




Sinking Creek





Me




adios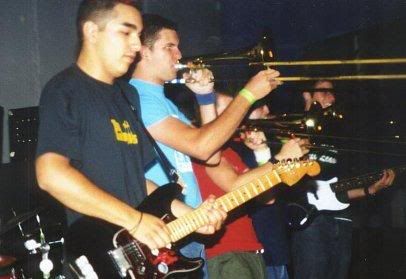 Next, I have some some really cool fun poems by

Charles Simic

celebrating food and sex and other lively things. The poems are from Simic's book

Aunt Lettuce, I Want to Peek Under Your Skirt

. The book was published in 2005 by Bloosmbury Publishing and includes illustrations by Howie Michels.





The Scarecrow



God's refuted but the devil's not.

This year's tomatoes are something to see.
Bite into them, Martha,
As you would into a ripe apple.
After each bite add a little salt.

If the juices run down your chin
Onto your bare breasts,
Bend over the kitchen sink.

From there you can see your husband
Come to a dead stop in the empty field
Before one of his bleakest thoughts
Spreading arms like a scarecrow.




Martha's Purse



No sooner had I thought of her
And closed my eyes to recall a kiss,
And some other shenanigans
They left us rumpled and breathless,
When the memory of her purse,
The one she used to dangle over her arm
And carry everywhere she went,
Came to intrude between us again.

What's in it? I must've asked
And got no sensible reply.
It had a silver clasp like a strongbox
That hurt when I pressed her close,
That one time against a church wall,
A breath away, surely, from some holy martyr
Tactfully staring at the ceiling
While being licked over by flames.




Small Feast



Naked at the table,
Face to face,
Eating grilled squid
With our hands.

She licks olive oil
And garlic
Off her long fingers,
One by one.

Eat some bread, I say.
She just laughs at that,
A hot pepper flake stuck
On the tip of her tongue.




Stray Dogs



The way we stripped and embraced in the field,
Three stray dogs came by
To see what our moaning was all about.
I saw their worried eyes
As I parted you legs with kisses.

And then your tongue went around mine,
And you pulled my hair till it hurt,
And there were broken blue flowers
Under your white ass and the mutts
Sniffing all around us in wonder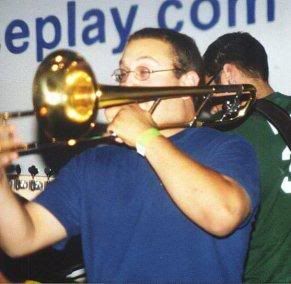 I wrote my first poem for this week several days ago, a little bit of fun for my poem of the day.





the good old days of mid-life crisis management



having
deep thoughts
this morning, about
"Duck Soup" the Marx bros
classic,
or was it that Stooges'
epic
"Duck, Soup"
or was it Soupy Sales'
big hit
collaboration with Pinky Lee,
"Pink Soup"
of was it the John Waters'
thing
about pink flamingos
or is that a cocktail at the
gay bar
at the corner
of Smith and Wesson,
downtown…

I
think that might be
the reason
nobody takes me seriously,
I 'm always forgetting little things,
great on concept
but lacking in details…

like the fellow and the girl
in the booth
in front of me, middle-aged
man, mid-life crisis
in cowboy boots, longish hair
well-mousssed, curly in the back
bald on top,
and the girl, pretty,
blond, 15, may 20 years,
behind him
in the chronological sphere,
probably
has a pink poodle
named Fluffer
or Poots…

I get the concept,
but the details, well, I don't know,
leaving me to wonder,
should I pity the poor fool
or envy him…

or should I just admit
he reminds me of me
when I try to go to sleep at night,
minus the boots
and the hair
and the convertible (did I forget
to mention the convertible)
and the young blond
and with an extra 20 years
added to the old tick-tocker, victim
of the longest continuously
running
mid-life crisis since
Genghis Khan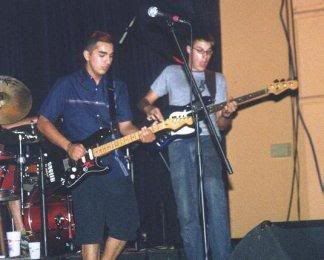 Now I have several poets from

Hungry As We Are, An Anthology of Washington Area Poets

. The book was published in 1995 by the Washington Writers Publishing House of Washington D.C.



The first of the poets is

Sid Gold

. Originally from New York City, Gold has taught writing at George Washington University, the University of Maryland, Bowie State University and other schools in the D.C. area.




Nice



it's nice to have
a beer
in the middle of the afternoon
say about 3:30
as if you had nothing
better
to do nothing
to lose
thinking about all
those poor stiffs working
the loading dock who'll be
to beat after years
of it
to get stiff anymore
until they're laid out stiff
a phony peace painted
on their mugs with rouge
thinking about maybe
what you'll do for dinner
read the paper real slow
coffee & pie
it feels
so good
dreaming about that beer that paper
while you're stacking those
damned crates & checking them
against the bill
of lading
it almost makes you
horny
if you don't watch out


The next poet is

Maxine Combs

. Combs, who taught English at American University, at George Mason University, at Howard University and at the University of the District of Columbia, died of cancer in 2002.




Form and Content



The woman I met
in a downtown park
sitting beside a bed
of white chrysanthemums
told me her birthday
falls early in June,
on the same day as mine.

She also said
schizophrenics improve
if kept in trapezoidal wards.
I admitted that statistics
and abstractions both bore me.
But mirrors angled in windows
to show who's walking up the street,
or quartets with only three players
interest me.

She mentioned universals:
spirals in turrets of mollusks,
concentric rigs in trees,
the recognition scene implied in every dream.

None of the nights of love are the same,
I told her.
And memories may turn to wolves,
legends to quarantines,
drops of ink to mirrors of the past.

Yet she insisted on first principles:
lines alternating on a zebra's back,
grids in a honeycomb,
the pattern of an updraft of air.

Each as inevitable as our meeting tomorrow
beside our bed of white chrysanthemums -
You'll come, won't you,she said.
And I saw I was in over my head.


My last poem from the anthology is by

Elaine M. Upton

, a teacher of African and African-American Literature at the University of Maryland.




Now Is the Time of Nostalgia



Take big Bessie Smith, loving
to sing the country of her varicose veins
or Georgia O'Keeffe's bones
on the chalky desert wall. The burst
of a dark orchid: Piaf!
Piaf! they would cry
and

The Blue Angel

still plays.

Abbey Lincoln moans. Somewhere
the

chansons

or Brel are belted,
lilted, and luring in rows
of smoky rooms where people lived
with terror, the edge
the other side
of beauty.

And a blackberry
wide-eyed woman dreams
after school
in the local public library.
She meets a faded photograph
- some Josephine Baker, a gramophone
exotic tongue. She sees

the bronze flesh dancing, a stranger,
some kind of
mother.
She walks now unseen,
homeward to her brothers
and supper of yellow corn,
sugared beans.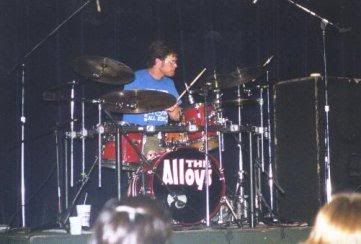 A bit of nostalgia, San Angelo, Texas, 1969 or so.





best damn chili in Texas



Frontier
Something or Other
was the name of the place

best damn chili
in Texas,
the devil's own
hangover preventative

pork and beef
and three kinds of
pepper
hot enough to defoliate
your nose hairs
and grease enough
to coat your guts
from inflow to the
gotta go

a bowl
before you hit the bars
and a bowl after
and you're be so damn
stone
cold
sober
at reveille your eyebrows
stand and salute
when old General Pushcart
come by on the back of his jeep

I used to know a lot
about this sort of
thing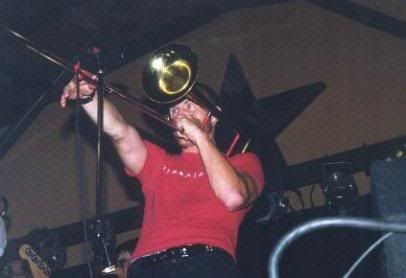 Next, I have three poets from

Burnt Sugar (Cana Quemada)

. The book is an anthology of contemporary Cuban poets, presented in both English and Spanish. It was published in 2006 by Simon & Schuster.



My first poet from the book is

Pedro Medina

. Born in Havana, Medina is a poet, translator, and novelist who moved to the United States in 1960.




A Poem for the Epiphany





for Ellen Jacko



It snows because the door to heaven is open,
because God is tired of working
and the day needs to be left alone.
It snows because there is a widow hiding
under her mother's bed,
because the birds are resting their throats
and three wise men are offering gifts.
Because the clouds are singing
and trees have a right to exist,
because the horses of the past are returning.
They are gray and trot gently into the barn
never touching the ground.

It snows because the wind wants
to be water, because water
wants to be powder and powder wants
to seduce the eye. Because once in his life
the philosopher has to admit
to the poverty of thought.
Because the rich man cannot buy snow
and the poor man has to wear it in his eyebrows.
Because it makes the old dog think
his life has just begun. He runs
back and forth across the parking lot.
He rolls in the snow. He laps it up.

It snows because light and dark
are making love in a field where old age
has no meaning, where colors blur,
silence covers sound, sleep covers sorrow,
everything is death, everything is joy


The next poem is by

Eugenio Florit

. Florit, born of a Cuban mother in Madrid in 1903. He completed his secondary and university studies in Havana and became one of Cuba's most influential poets and essayist. Living at various times in Cuba, Spain and the United States, he died in Miami in 1999.

His poem is in the book in both Spanish and English. The English translation was by .




Memories



The soul gets into the habit of dreams,
and rests there, quietly.
But there are times, like this afternoon,
when the sky, a color, some pigeons
make us ponder far-off things;
on what kept us going under the sun.
(Or was it last night's music, or the words
we spoke at lunch
as when discussing the past, we felt
the slightest tug of absence...
Fine. But fact is we do remember.
Memory comes with light, a perfume
and we feel something
like river water coming toward us
submerging our hearts
in pleasant shadows, green coolness;
oh, and the mind wants to go back
and gaze upon its mountains and seas
promising itself to see what it hasn't seen
and ask the earth for forgiveness,
for not gazing more kindly upon it at the time.
Now the man thinks back to the day
when as a child he cried, disillusioned
by the fountain of his dreams that was just
a simple droplet
turned waterspout by his imagination.

Now the rivers gush forth.
The Cuyandthe is passing with its history
and the Ariguanabo, so loved by his grandparents;
the Almendares emptying into the seas
amid the hustle and bustle of bridges and steel,
and leaving behind it, like a memory,
a solitary palm on its banks;
and the Habanilla flows
surging over its rocks;
and earlier, the San Juan and Yumuri Rivers
- whose names alone could weave a legend -;
and the Tuinucu rushes by in birdsong,
and finally the splendid Cauto River arrives
born and raised in thee Sierra Maestra
before it dies in the Caribbean Sea
in the arms of its sparkling waves.

Lord, let me be aware of all my rivers,
the ones I know, the ones I should know;
because to know rivers
is to know the land through which they flow;
because to know rivers
is to know the trees they reflect,
the stones which kiss them,
the birds nesting on their shores
and the fish darting through their waters.
To know rivers
is to know the blood of your native land.


My last poet from the anthology is

Armando Valladares

. Born in Pinar del Rio in 1937, he was, for twenty-two years, a political prisoner in Havana. When released in 1981, he left Cuba for Madrid and, eventually, Miami.

His poem appears in the book in both Spanish and English. The English translation was by

Lori M. Carlson

.




Bebita I



Your name is blue
leaf of time
to the end point
of the universe
a dream of pulverized
crystal
in my hands
of lover becoming verse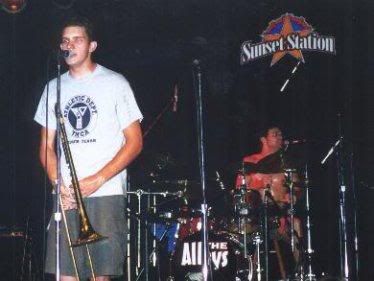 A one thing leads to another poem, starting with the sound of a helicopter, one thing leading to another until I figured out how to end the poem and finish my coffee.





learning to keep one's head down



a helicopter
goes over, so low I can't see it,
just the whopiter, whopiter, whopiter of its rotors,
so close it sounds like
it's landing on the roof and I'm reminded
of all the time I see people
getting out of helicopters in the movies,
all hunched over
like they think those whirly blades
are going to reach down
out of their self-created hurricane
and grab them by the ears
and wonder
is that some kind of
natural
behavior
learned in caves with low -hanging
ceilings, as in, "damn, Oop,
won't your ever learn to keep
your head down at home,"
or is it behavior
more recently learned
in childhood
when every spinning fan
earned a
don't-stick-your-fingers-in-the-fan
reminder
and, ooh how tempting
it was to stick one little finger in
just a little ways
to see what happens,
or is it just a question of insurance,
reminding the stars
that they're worth a bunch of money
and would be a great loss
to their art
should they lose their head
over a quartet of gyrating metal blades
like a knife-throwing octopus
on a carnival midway,
and then I remember that exact thing
happened
during the filming of a movie,
Twilight Zone, the Movie, I think,
one little fuck-up,
pilot error, if you prefer,
and there goes Vic Morrow's head
a-flying
along with some little Vietnamese kid
who was also in the movie
and considering the time at the time
it doesn't seem really so strange that I remember
Vic Morrow's name
and not the name of another dead
Vietnamese kid
there being so recently then
so many of them

but that's another
story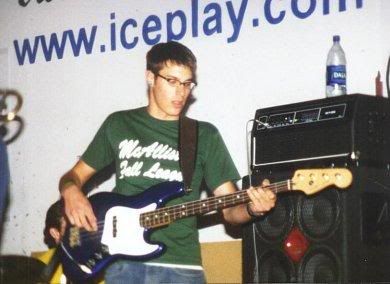 Next, I have two poets from another anthology. This one,

The Defiant Muse - Hebrew Feminist Poems from Antiquity to the Present

,was published in 1999 by The Feminist Press of the City University of New York. It is a bilingual book, Hebrew and English.



The first poem is by

Ester Raab

. Born in Israel in 1894, Raab died in 1981. In her teens, she joined the labor collective Degania and later taught at the agricultural school at Ben Shemen. She moved to Cairo in 1921 and began publishing her poetry a year later.

Her poem was translated to English by

Shirley Kaufman

.




[Holy Grandmothers in Jerusalem]



Holy grandmothers in Jerusalem ,
may your virtue protect me.
Scent of grape buds and blossoming orchards
I sipped my mother's ;milk.
Feet
soft as hands
fumble in burning sand,
and untamed eucalyptus
heavy with wasps and bees
murmur a lullaby to me.
I will dip sevenfold in the Mediterranean
to be ready for my beloved David, the King,
and I will climb to him in awesome majesty
up to the mountains of Jerusalem.
I will drink coffee and discuss
security and war with
Deborah, under the palm tree.

Holy grandmothers in Jerusalem,
may your virtue protect me.
I inhale the smell of your clothing,
the scent of Sabbath candles and naphthalene.


And the next poet from the anthology is

Agi Mishol

. Born in 1947 in Hungry, the only daughter of Holocaust survivors, she was brought to Israel in 1950. Winner of several literary awards, she teaches literature at high schools and university level, conducts poetry workshops, is a literary critic for the radio, a translator, and a farmer.

Her poem was translated by

Tsipi Keller






In the Supermarket



1
Through the supermarket alleys I push a cart
as if I were the mother of two heads of cauliflower,
and navigate according to the verse-list
I improvised this morning over coffee.
Sale banners wave to shoppers
studying the genre of labels on packaged foods
as Muzak entertains the frozen birds. and I too,
whose life is made of life, stride down the dog-food aisle
toward Mr. Flinker who confides in my ear that only the body
crumbles but the spirit says young forever, believe me.
I believe, but now let me turn to Jonathan and MacIntosh.
Hurry folks, to the coriander,
hurry hurry folks,
I'm the supermarket bard,
I'll sing the rustle of cornflakes,
the curve of mutinous cucumbers,
until th cash register will hand me
the final printed version
of my poem.

2
I stroll the supermarket clad in the essence
of my housewifery when suddenly you kid me, "Agi-Bagi"
near the pickles
and then deviously
pinch my ass
near the delicatessen counter
while your wife hesitates
among the dairy products
hunts for you
for the final ruling:
Non-fat? Low-fat?

3
(In the lingerie department
I hear a woman say: Me,
my legs are nice,
but my breasts
are a flop.

With me,
said another
it's just the opposite. My breasts
are a knockout
but my legs
are a flop.)

4
I hugged you
and you hugged a watermelon
I loved you and you didn't
know what to do
with the watermelon
because your hands wanted
to hug me
but couldn't
let go of t
on the other hand
what
could you say, wait,
let me just put down
the watermelon?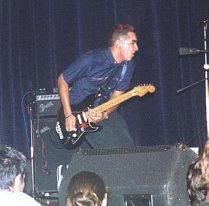 Sunrise and sunset, special times for me and my Muse. Sunrise, I sit back and watch the beginning of all things; Sunset, I think of all the things that made the day wrapping up, all at one time just as the night begins.





at just dark



birds unfurl
from trees
black flag
swirling
flailing
cloud of dark
rising

**

end of shift
nurses
green scrubs
soft shoes
circle
at Starbucks
complain
in secret voices
of doctors
and patients
and extended
hours

**

car lights
lined
on the Loop
one after another
three abreast
in both directions
on this side
those who work
in the east
and live in the west
and on the other
side
the reverse
such is
the state
of our affairs

**

"_ood fo-d"

"ch-ap"

blinking
neon sigh
with incomplete
message
casting
green shadows
on the cracked sidewalk
in front of the diner
at 5th and Grand
three old men
at the counter
for a meal
fit to meet
their meager
pensions
every night
here
then as morning
breaks
breakfast
too
and
sometimes
when they're riding high
lunch
don't care
about the broken
sign
quit seeing the sign
years ago

regulars

**

whores
don't walk the streets
in this neighborhood
but a little later
when it's not so early
they'll all be at the bar
and in the back booth
over at San Miguel's
across from the barber shop
just a phone call
and a cab ride away
mostly young
mostly pretty
the black tar
of too-many tricks
just a small spot
inside
not yet spread
to their
eyes

**

hard clunk
of a heavy switch
thrown
in San Pedro
Park
tennis court
island
shines
against
dark tide
advancing

**

Millie Sands
afraid
of the dark
hurries
to give Bixbie
his walk
before shadows
converge
yanks
hard his leash
as he stops to check
his mail
and Robinsons' oak

**

ambulance
passes on Callahan
fast
siren screeching
like five o'clock
whistle
common
sound this time
of day as
commuters
on the Loop
maneuver for
advantage
still
sets the dogs
to yowling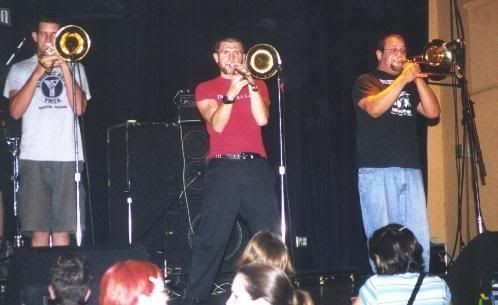 Last week we had photos from my friends

Dan

and

Kathy Cuddy

. This week I have a poem from Dan.





Manifesto Of A Sort



I write to survive death
but of course it doesn't work
the words disappear after speaking
the letters crumble into electrons
or fade into the paper
I don't have the talent
I don't have the connections
I'm not important
except to myself
and I think that is a sin
of pride
I am just one more bit of organized
bone and muscle and flab
awaiting dissolution
the vapor of life
steaming into the night
only to cool
unconscious on the dark leaves
or on plastic flowers
or on the forbidding stones
lined up in their mock of organization
death like an army
Death Is An Army

the poems I fire back
fall
the professors won't read
the desperate scratchings
of a man trying to climb out of himself
too amateur that average neurotic life
heeing and hawing
taking pees behind the cemetery wall
averting his eyes from mirrors
cringing at the Holy Ghost
who is a Church hell-bent on Inquisition
and all I wanted was the Garden of Earthly Delights
the words for plum and green and purple
to shimmer the way leaves do
on the summer ground
but
but
but
always that critical wedge of reality
an old tattered coat and a stick in hand
a raging piece of verse
that is someone
else

my hope in the letters of the word
are dashed as the power goes out
the city dark
the wind swirling
breaking everything to pieces
only the fear
of dissolution remains
and the remains of all those others
who I loved, admired, ate with
remain

a fool thinks his poetry is good
special
deserves to be burning through all eternity
God is problematical
poetry is desperate vanity
unless it is about love
but all love matures into death
and dream we do
dream we do
that everything has more
than temporal meaning
but belief comes in empty-handed from the desert
carried by those
who cannot question themselves
see the darkness
scratch the eyes out of illusion

perhaps Buddha
but then I must remain silent
before death
and there is still this ego
bursting with fear, desire
abstract words that mean nothing
without the sensation
crawling, caressing the skin

I am a poet of desperation
bloated in body
crazy in mind
howling
outside the skyscrapers
all that steel, glass, plastic
containing nothing

and the college professors teach
and warm each others' egos with praise
and I am that miserable Robinson Jeffers
staring at the cold ocean

but all this is about
wanting to live
and time just falls out
blows away
your hand drops
turns to sand









Texas legislature back in session, a Special Session called by our nitwit governor who aspires to be your nitwit president.

(Don't say I didn't warn you - just like I warned you about George W. - but you didn't pay any attention to me and see what happened.)

Every thing good and precious in the state holds it's breath, hoping to survive until the politicians finally go home.





license to carry



license
to carry
that's what we have
where I live

that means your
normal
everyday
psychotic
whack'o
can carry a gun
as long as they keep it
concealed
and as long as they can pass
a test developed by the NRA
to insure that every
normal
everyday
psychotic
whack'o
who wants to carry
his own
personal
six shooter
can
by god!
buy one at the weapons
and murder store
of their choice

and I think that's
plain stupid
since it seems clear to me
that if you're going to let your
normal
everyday
psychotic
whack'o
carry a gun
you don't want that sucker
concealed
instead
you oughta wanta be
fuckin' sure they're required
to carry it
right out in plain sight
maybe with a big red arrow
pointing right at it
with flashing neon lights saying
"whack'o whack'o whack'o"
so us regular people can
get out of the way
when we see them
moseying in our
direction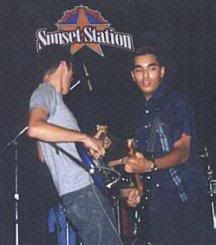 Now I have three poems by

Jeannette Lozano

from her book

The Movement of Water/Los Momentos del agua

. This is a beautiful book, published in 2006 by Edicones Poligrafa of Barcelona. Full color, hard cover, fine gloss paper - I bought the book for $3.98 at my half-priced book store. Judging from my experience publishing my first book, color on every page, high quality paper, but soft cover, this book had to sell for $50 to $70 new if they hoped to make back their printing cost. Except for a book of poetry by a former Saudi oil minister, this is the best looking most finely laid out and printed book in my library.

The only biographical information I was able to come up with on the poet is that she was born in was born in Chihuahua, Mexico, in 1949, of Lebanese descent. A poet, with ten published books of poetry and a translator, she studied philosophy and has a Masters in Science Methodology and Spanish literature. She was awarded the Rockefeller/Conaculta 2000 grant and the Banff/CONACULTA 2004 scholarship for translators and a national recognition for her book

Desierta memoria

as well as the Gonzalo Rojas 2001 Prize for her

Todo antes de la Noche

, which has appeared in French and in Lebanon in Arabic.

The extensive art in the book was painted by Victor Ramirez. The translation was by

Rod Hudson

.




Cold Flame



As if it would beat out a silence
the gold of the fireflies between spruces
was impassioned.

The light was failing on the water and you were moving away
like one who exits a scene
without one's body.

Fir amidst the water,
was tracing a wake without knowing
that the sun was looking at you

for the first time.




History



Do you want to know about me,
of the water-burnished stones,
of my grandparents,
of the story of redemption,
of the tree of permanence?

Let me return to the water to regain the peace
that your eyes shelter.

I was born embracing sorrow
of extended roots
whose truth is life.

This ancient pain sustains me.




El Morro



The year enters the blue with the serenity of stars
its brilliance splits over the leaves of the mangroves,
fallow until the breeze in the sand.
The white walls of the house facing the sea are like curtains of frost,
from the terrace the rose of the horizon extends.
In the silence resounds the crash of the swell,
the laughter of the children.
These rocks in the middle of the sea are ransomed goddesses,
visions of the faraway,
the light in the eyes that I kissed longingly.
moist
- fear before a love that grows.
for my body dissipates the light; against the crystal, the landscape of water.
The music arrives from the last dwelling
with its moment of flame.
Outside the stars stop falling.

Ixtapa-Zihuatanejo
January 1 2004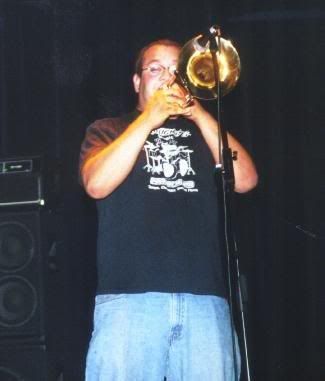 Bored one recent Tuesday afternoon, I went down to my barber and had my hair cut back to basic training length.

I like it, next barber visit it'll be going down to bone - just another old man, bald-headed with a goatee.

That's where this one started. Took me a while to figure out how to finish up from there.





curiosities



I've heard
that amputees,
those who've lost
and arm or
a leg,
sometimes feel pain
in their missing
limb…

I had all my hair
cut off
several days ago
and still,
in a hard wind walking,
feel my long hair
blowing

~~~

this afternoon
a full twenty-minute set of songs
about Thunderbird wine
on the radio station
over at San Antonio College…

"What's the word?" - "Thunderbird!"

call
and response
recalled by those of us of a certain age,
survivors of a certain
social/cultural
milieu,
those who drank too much cheap
sugar-sweet wine too often
on back roads and arroyo levees
under hot South Texas sun,
a $1.29 a jug substitute for afternoons
when sex was improbable, at best,
like catching catfish
at an oatmeal farm, old days now.
back before most of us
understood the potentialities
of a good personality
and that, while cheerleaders
rarely scored well in the good personality
matrix, neither did we, so drinking
enough Thunderbird
on a hot South Texas summer afternoon
opened up a number of possibilities,
the best, involving ladies
with extremely excellent personalities
being near
impossible to imagine
and the worst and most likely,
a period of sloppy
sodden unconsciousness
followed by a headache like an anvil
hanging from our ears

~~~

old couple,
at least in their eighties,
snuggle in the booth
in front of me…

congratulations,
grandpa, grandma,
on keeping your options
up
in your so-liver-spotted years…

now,
get a room
why don't'ca

~~~

dinner
with friends

eat up they say

we don't want any left-overs...

teeny tiny plates

~~~

old man
across the room,
looks like Walter Mondale,
talks baseball
to his wife…

she nods
eats her French toast

yawns

~~~

young couple
come in
from their Wrangler
in the parking lot

both
very tall

he with a cowboy hat

she with a tight
sweater
and ten-gallon boobs

~~~

tiny waitress,
4 foot somethingl on her
tiptoes

carries
a very large platter
of omelets and pancakes
and other breakfast grub like a tiny
mouse
hoisting an elephant over her
shoulder…

wouldn't want to arm
wrestle
the tiny little waitress
with
the elephant
over her shoulder










Here are two poems by

David St. John

from his book

Study for the World's Body

, published in 1994 by HarperCollins.

St. John, born in California, in 1949, was educated at California State University, Fresno, where he received his B.A. In 1974, he received an M.F.A. from the University of Iowa. He has taught creative writing at Oberlin College and The John Hopkins University and currently teaches at the University of Southern California.





Hush





for my son



The way a tired Chippewa woman
Who's lost a child gathers up black feathers,
Black quills & leaves
That she wraps & swaddles in a little bale, a shag
Cocoon she carries with her & speaks to always
As if it were the child,
Until she knows the soul has grown fat & clever,
That the child can find its own way at last;
Well, I go everywhere
Picking the dust out of the dust, scraping the breezes
Up off the floor, & gather them into a doll
Of you, to touch at the nape of the neck, to slip
Under my shirt like a rag - the way
Another man's wallet rides above his heart. As you
Cry out, as if calling to a father you conjure
In the paling light, the voice rises, instead, in me.
Nothing stops it, the crying. Not the clove of the moon,
Not the woman raking my back with her words. Our letters
Close. Sometimes, you ask
About the world; sometimes I answer back, Nights
Return you to me for a while, as sleep returns sleep
To a landscape ravaged
& familiar. The dark watermark of your absence, a hush.




An Essay on Liberation



He stood naked at one of the two windows
She kept open in all weather in her
Corner room at the back of the old building
As the sun rose he watched a man
Dragging a handcart along the narrow alley below
& across the court a young boy was turning
His face from side to side in a freckled mirror
From the temples in the old section of the city
He could hear the first sequence
Of morning prayers and to the west he could see
the dulled bronze domes of The Church of the Orthodox
Where at any moment the bells would begin to chime
& in the streets crisscrossing the city
From the old section to the sea
The tanks & personnel trucks began moving quietly
Into position in the orderly & routine way
& the bells began sounding from their tower
They were answered by the echoing concussion of mortars
As the daily shelling of the hills began
& she was slicing small pieces of bread the size of coins
To fry in goat butter & chives she was naked
Kneeling on one of the worn rugs thrown at angles across
The scarred floor she glanced up at him & smiled
Nodding for no reason in particular & in spite of
The fact the one phrase he'd taught her perfectly
Began with the word for

free

though it ended
With

nothing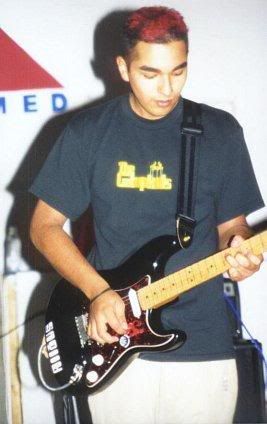 I wrote this a couple of years ago. Our house near a street that provides a short-cut between two major city streets -ambulances and police cars and fire trucks a frequent part of our night.





the devil can find you anywhere



it's part of living in the city
we think
the noise of sirens
the fire trucks
the ambulances
the police cars
their supercharged engines
whoosh of air
and power like a bear's
long growl
as they cross the creek
just down the road;
all the little murders
the little killings that come
so often it begins to seem
like a stream of blood
passing
a flood of blood
passing on weekends
the nude woman found
in a drainage ditch
shot dead
the baby in her crib
shot dead as a drive by
bullet penetrates the thin wall
she sleeps by
bar fights
that lead to shootings
in parking lots
blood on oily asphalt shinning
in the flashing lights
domestic disturbances
that rise from desperation
separation from hope
unhappiness
and too much to drink ending in rage-deaths
(I had a friend when I was thirteen, killed
by his father, shot as he tried to protect
his mother) so many
that we lose count and it's just another
half inch story on the back pages
and when we think of it at all we
shake our heads at the viciousness of it all
imagine quite places
where the sirens don't wail
all night, where murder and tragedy and rage
only happens on TV and we daydream
like this until something happens like happened
this week and we realize the devil can
always find you anywhere
and we see that
death
comes to
quiet places too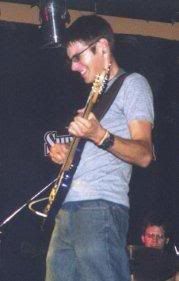 Next I have 10 verses from

Ten Thousand Leaves - Love Poems from the Manyoshu

. The

Manyoshu

, translated literally as "A Collection of Ten Thousand Leaves," is a collection of Japanese poetry completed during the eight century. It includes over 4,500 poems arranged in twenty volumes and composed by more than 400 known contributors.

My book contains 136 of these poems, all translated by

Harold Wright

. Usually, when using this kind of book, I page through the book and select poems that appeal to me at random. This time, in order to avoid repetition when I come back to the book for future posts, I'm just going to start with the last verse in the book go forward from there.

None of the poems are titled, and none provide author credits.



136.

If from your mouth
there hung a hundred-year-old tongue
and you would babble
I still would not cease to care
but indeed my love would grow


135.

It is fortunate
for any man who can
live so long to hear
The sound of his wife's voice
till his black hair turns to white


134.

Using fine pillars
of the highest grade cypress
does the woodsman
Fabricate in wasted haste
a mere temporary hut?


133.

The things you told me
were said to stave off silence
and to console me
When I came to know the truth
oh, the bitterness I felt!


132.

To love someone
who does not return that love
is like offering prayers
Back behind a starving god
within a Buddhist temple


131.

Although every year
the plum bursts in bloom again
I live in a world
Hollow as a locust shell
where spring does not return


130.

Instead of suffering
this longing for my loved one
I would rather choose
To become a stone or tree
without feelings or sad thoughts


129.

Rather than to love
with a love as dear as life
and feel much longing
I would rather change into
the tiller on my lover's boat


128.

Forced to stay away
and love you from a distance
I would rather be
The wild duck that I hear dwells
a t the lake beside your home


127.

Instead of longing
for my loved one in this way
I would rather be
A jewel that could be clasped
tightly to my lover's wrist




I have to admit that, after reading several of these "I would rather" constructions, my mind tended to drift over to Maxwell Smart and his "would you believe" explanations of unlikely events.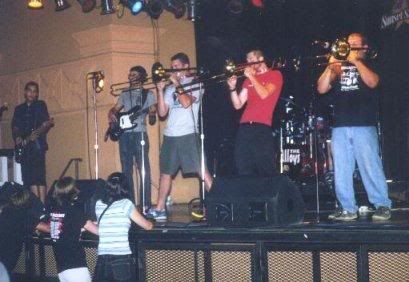 Got to thinking about the alternate universe talk in science fiction and, more recently, real science when talking string theory. The idea that a new universe is formed every time we make a decision makes for great science fiction.





nostalgia



at every time
a decision is made
a single road taken among many passed by,
those not chosen
grow dark
and rough and fade
away,
and that's why we can briefly
consider the things
we did not do,
a job offered and refused,
words
not spoken
at a time when a few words
might have saved a life,
saved a future,
words we could have said
but did not say
to a girl kissed once
but not again,
(oh, my Libby Jean
the words I did not say…)
all,
we can consider
but never see
beyond
the immediate consequence, beyond
the moment of decision,
the unwinding forever lost,
for those things we would try to see
that never were can never be,
a million universes created
every day
only to die from inattention…

we are gods
of infinite disinterest -
other possibilities than
the ones
we once settled upon
and made real
are laid
aside
but for some very few moments
like these
when a night wind tugs
at our life-lists of might-have-beens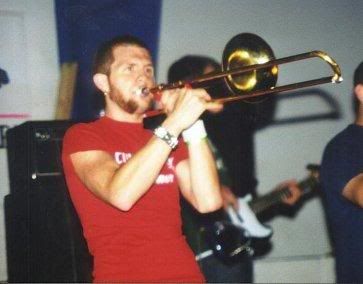 Next I have a short poem by

Antler

from his book

Antler: The Selected Poems

, published by Soft Skull Press in 2000.

Born Brad Burdick in 1946 in Wisconsin, Antler is a poet with several books to his credit. He leads poetry workshops and gives readings across the United States and in other countries. He is also an advocate for wilderness protection and other causes, and continues to spend much time camping and exploring the wilderness areas he loves. He received the Whitman Prize from the Walt Whitman Association. He was also awarded the Witter Bynner prize in 1987. Antler was the poet laureate of the city of Milwaukee, Wisconsin, for 2002 and 2003.





Poetry Boom In Milwaukee



There's a Poetry Boom in Milwaukee!
More people joining the Poetry Force because
unlimited employment opportunities abound!
The estimated number of poets here
was 86 in 1986,
Well above a low of 3 in 1846.
If the present rate of increase continues,
2000 Milwaukee poets by the year 2000!
Upheavals in new poem possibilities
have created a need for
myriads of bards.
Experts predict high demand for poets
could lead to a poet power shortage,
especially for erotic poem poets.
Soon politicians will be wooing
endorsements from the Poets' Union
more than AFL-CIO.
At this rate it won't be long before
rather than the State of Wisconsin
gives General Motors
9 million in taxpayer money
to open a new truck plant
and create 900 new jobs,
The State gives 9 million
so 900 more poets can be free
to work on 900 new books of poems.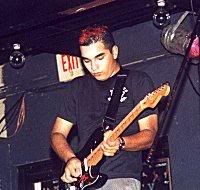 Some short poems from several years ago. I seem to have lost the knack for writing short. Everything I do now turns out long.





old men talk



old men
talk
and talk
all the time
to anyone
anywhere,
using up words
they hoarded
when young
and certain
to need them
later




green pastures



cat wants
out

dog wants
in

rooster wants
the day
off
on
Thursday

isn't anyone
ever
satisfied?




flashing



watch her walk

with each step
the rear of her foot rises
as weight shifts from her heel to her toe
while her shoe lags behind
and between the shoe
and the bottom of her foot
the soft pale flesh
of her instep flashes
like a lover's wink
across a crowded room,
this most beautiful, unseen place,
inviting a caress,
a kiss,
flashing like a secret
across a crowded room




spring storm



clouds
dark as the devil's black eyes
behind
as we race to clear skies
ahead




division of labor



have
you noticed

when children
set out to play

little boys
pick their noses

while girls
make up the rules




girls telling secrets



four
of them
at the round table

whisper
laugh

then whisper
and laugh again

oh, no,
says one

oh, yes,
says another

whisper
and laugh
at the round table
in the corner




portrait of a girl at night



winter night
walking
chilled
streets

scarf coiled
in woolen layers
cover
neck
to chin

face shadowed
in shades
of gray

eyes
wide in

surprise....

fear....




tote dat barge



i
have worked
hard
today, but
will get
no great reward
for it

i
will do it
again
tomorrow
because I am
an optimist
and have
nothing
better to do
anyway




the best of intentions



I was going
to write a poem
today
about the beautiful
morning
that began it

but
everything
I write
sounds like a
parody
of the poem
I would write
if I could write
a poem
today

so I
won't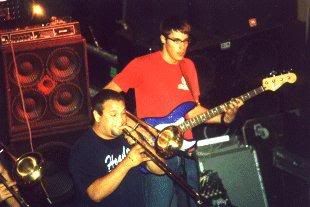 Next, I have several poems by

e.e. cummings

from his book

50 poems

, originally published i 1939, my edition published in 1970 by The Universal Library.

This is a book with his later poems. I have another book with poems from his earliest, very formal poems to his later experiments with form and grammar, which I often think of as a sign of inspiration exhaustion, covered up by games. The later poems are fun, while the earlies poems seem to me very dry and academic. I prefer his middle period, the poems that avoid the early formality and the later antics, poems that, to me, reveal cummings at his best.

Every time I transcribe these early poems, I worry that they will push my spell and grammar check into crash mode.

I'll get back to that other book in a later post. Maybe some readers will agree with me.



spoke joe to jack

leave her alone
she's not your gal

jack spoke to joe
's left crashed
pal dropped

o god alice
yells but who shot
up grabbing had
by my throat me

give it to him good
a bottle she
quick who stop damned
fall all we go spill

and chairs tables the and
bitch whispers jill
mopping too0 bad

dear sh not yet
jesus what blood

darling i said


~~~


there are possibly 2 1/2 or impossibly 3
individuals every several fat
thousand years. Expecting more would be
neither fantastic nor pathological but

dumb. The number of times a wheel turns
doesn't determine its roundness:if swallows tryst
in your barn be glad;nobody ever earns
anything,everything little looks big in a mist

and if(by Him Whose blood was for us spilled)
than all mankind something more small occurs
or something more distorting than socalled
civilization i'll kiss a stalinist arse

in hitler's window on wednesday next at 1
E.S.T. bring the kiddies let's all have fun


~~~

up into the silence the green
silence with a white earth in it

you will(kiss me)go

out into the morning the young
morning with a warm world in it

(kiss me)you will go

on into the sunlight the fine
sunlight with a firm day in it

you will go(kiss me

down into your memory and
a memory and memory

i)kiss me(will go)


~~~


love is more thicker than forget
more thinner than recall
more seldom than a wave is wet
more frequent than to fail

it is most mad and mooonly
and less it shall unbe
than all the sea which only
is deeper than the sea

love is less always than to win
less never than alive
less bigger than the least begin
less littler than forgive

it is most sane and sunly
and more it cannot die
than all the sky which only
is higher than the sky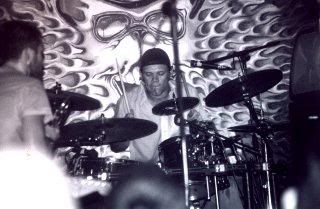 This is what happens when I read the Times Tuesday science section.





an old man coming



if an apple
fell
on my head
I'd say
cool
and eat it
and the whole
rigmarole
of Newtonian physics
would have e been
avoided

but
not you

for you,
every yin
has a yang,
every issue
an issue
with connections
and ramifications,
multiple
consequences
that must be
considered,
as well as lessons
that must be learned

I used to be
that way

then I looked
in a mirror,
saw and old man
coming,
and went
sane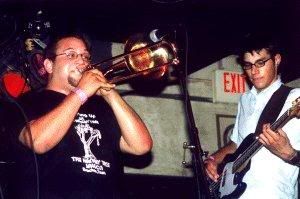 My last library poems this week is by

John Engles

from his book,

Sinking Creek

, published in 1998 by The Lyons Press.

Engles was born in South Bend, Ind. He received a BA from the University of Notre Dame and an MFA from the University of Iowa. He served as an officer in the US Navy during the Korean War. A graduate of the Iowa Writer's Workshop, he authored 11 volumes of poetry and was a professor of English at Saint Michael's College in Colchester, Vermont, for 45 years.

Born in 1931, Engles died in 2007.





The 20th Century Limited



Close at the edge of the platform
already terrified
to ecstasy, waiting

for the enormous winds
of its approach, smash
and wallop of drive rods

smoke billowing
everywhere -
my brother, my parents,

everything from ten feet out
gone spectral
through steam, so joyous

an uproar
of steam, of steel-
to-steel so fine

a hullabaloo
as I haven't known
since but ache,

crave, hanker and itch,
pine, lust for and thirst and
yearn for still, that

great suck and inrush
of vacuum,
power of in-pull that

resistless horror of
the edging in.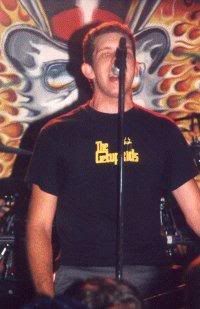 This seems an appropriate poem to end the week with.





adios



watch
me now

this
is called killing
time

this slack dumbstruck
expression
on my face
like a cow facing his
stockyard
executioner is actually
a sign of intense
mental
inschubobulation

from which
will emerge in good time
a poem for the ages
a poem of the
ages
an old poem
full of old excuses
and yesterday's words
piled
one
up
on
the
other
until there is at least
a page
or maybe two
of
time defied
time denied
time murdered
killed in the killing
of it

such an astrophysically
galaxy-shifting
result it is, this killing
of time

much more significant
in this electrophantasmalistic universe
than any little morning
poem
about which the gods would shrug
as time runs out
even
for them
a
dribble
to stasis, entropy
achieved
the end my
friend

adios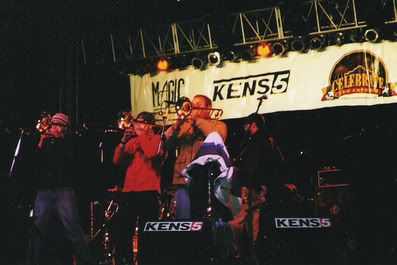 That what I have for the week. It all belongs to whoever did it. You can borrow mine if you want, just give proper credit to me and to "Here and Now."

I'm allen itz owner and producer of this blog and I sure'nuff did it and not even a little bit sorry about it either. Except for the typos - somebody else did that.