What the Women Have to Say About It
Friday, May 20, 2011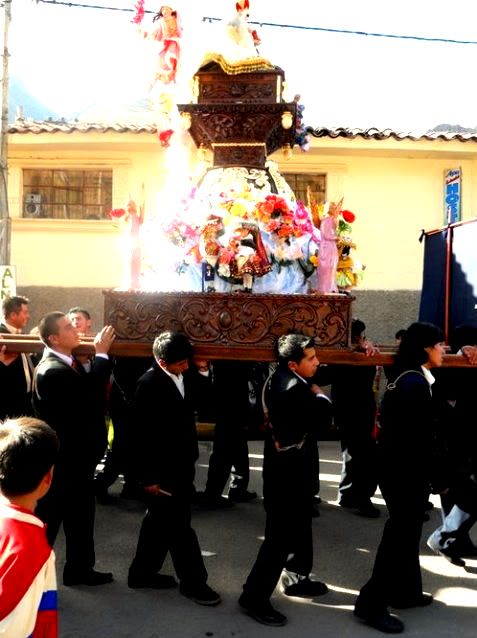 VI.5.4.
Photo by Erin Neutzling






It's an all-female post this week, except me (some things I will not give up for my art). All my poets are women, as is my guest photographer,

Erin Neutzling

, a young friend who has been teaching English in Paraguay for the past year and a half. I have some of her pictures from Asuncion, Paraguay's capitol and commercial and arts center, where she lives and works, along with some thirty percent of the country's 6 million population. I also have pictures from her visits to Columbia and Peru.

Along with Erin's photos, here is my crew of poets for the week.




Sandra M. Gilbert


Against Poetry
After Long Rain
Omen



Me




the night I got chased out of Mexico





Marge Piercy


Your eyes where I float
Expecting



Me




business breakfast





Natasha Tretheway


Letter
After Your Death



Me




colors



From the anthology

New European Poets




Kristin Dimitrova




A Visit to the Clockmaker




Ruxandra Cesereanu




The Killer




Evelyn Schlag




Lesson





Me




night lays in





Anita Scott Coleman




Black Baby





Me




watching the fat man sleep



From the anthology

Risk, Courage, and Women




Bonnie Lyons




walking out




Valerie Bridgeman Davis




free





Me


Listening to Johnny Cash
Little Richard at the supermarket



Kay Kelley




A What??!!





Me




another day





Wistawa Szymborska




A Large Number





Me




Austin, 6th Street, 1 a.m.





Laurie Lico Albanese




I Hid





Me




what if I'm my evil twin





Mahadevi


Several verses (From

Women Poets from Antiquity to Now)





Me


a gift of love
post-it note romance

From

Breaking Silence, an Anthology of Contemporary Asian American Poets




Tina Koyama




Grape Daiquiri




Cyn. Zarco




What the Rooster Does Before Mounting





Me




my comic era





Barbara Evans Stanish


The Clearing
Inside Outside



Me




if I don't see you tomorrow...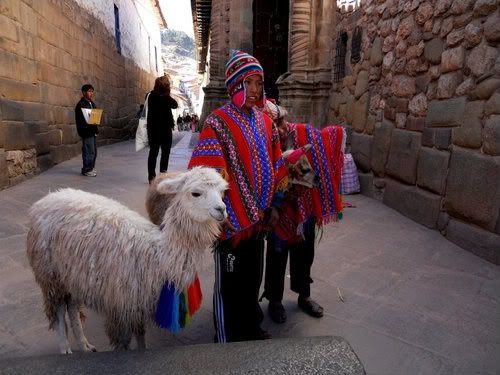 Photo by Erin Neutzling





I start this week with three poems by

Sandra M. Gilbert

.The poems are from her book

Kissing the Bread, New and Selected Poems, 1969-1999

. The book was published by W.W. Norton in 2000.

Gilbert was born in New York City in 1936. Currently, Professor Emerita of English at the University of California, Davis, she is an influential literary critic and poet who has published widely in the fields of feminist literary criticism, feminist theory, and psychoanalytic criticism.




Against Poetry



Suddenly I too see
why everybody hates it -
the manifestos of metaphor, the mad
voice that mumbles all night in the dark: this is like that, that
is this, the phosphorescent
flares of vision, the busyness
of words sweeping up
after all that sputter...

When the princess spoke toads
everybody loathed her,
but when her mouth spouted jewels
it was hardly better:



Not much difference

,muttered the courtiers,
between a slide of slime, of jumpy
lumps on the table,
and a spurt of little glittering pellets
hitting you in the eye!

It would be better all around
if that lady kept her shapely
lips
tightened on nothing.




After Long Rain,



when I walk through the wind break
I feel words rising from the ground

as if in this sudden hush some mild heat
trembled from the buried center,

or as the earth around old roots
had washed away to let odd colonies -

rings of fungus,circles of iris -
scramble up from soil and stone...

I have to hold out my hands, spread
my fingers like divining rods.

Even the skin of my palms
hears the new growth humming.

Is this what it means to be
the one who has to speak,

the one they sent alone into the forest
to find the wild mushrooms?




Omens



A sky electric with geese.
My sudden pulse.

You're coming. Back.
The rumor of your return

bearing down like the great wheels
of a jet descending.

You to whom a glittering
splash of sparrow,

a shriek of jay,
are minor portents.

You who have never entirely gone away.
You who have never been completely here.

You're coming.
Your enormous baggage of light and clouds

littering the mountains,
your shadowy ladders

unscrolling sentences
step after step

Even the least shiver of my breathing
seized and used

in the shrill wind of your arrival.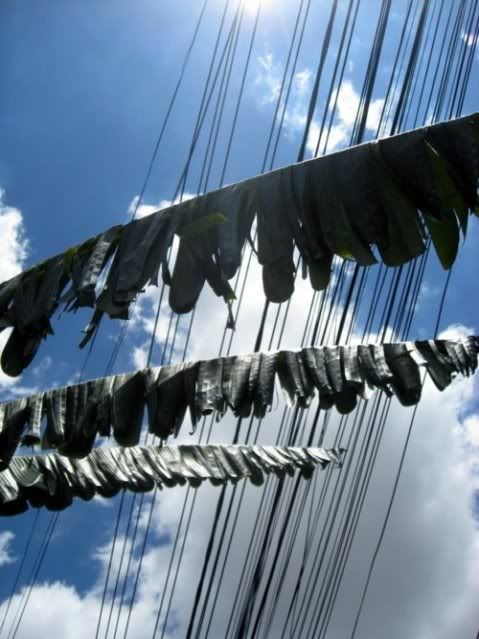 Photo by Erin Neutzling





Here's my first piece of the week, a story-poems; the poem from 2007, the story from 1965.





the night I got chased out of Mexico



this
is a story
about the time
I got chased out of
Mexico
by a posse
of Mexican taxi cabs

I was a young guy
just old enough
to get a taxi license
and I was driving
cab
on the Texas side
of the border

I picked up a fare
outside
one of the hotels
who wanted
to go to Mexico
and I said
hell yes
cause it was about
35 miles,
and at 35 cents
for the first mile
and 10 cents a mile
thereafter
it was a pretty good
pay-off
of which I'd get
a third
which never was
a hell'uv a lot
most nights
but better for a
trip
like this

so we headed out
down 281
for Matamoros
through Brownsville
and across the bridge,
from where I knew
how to go two places
Boys Town
about which, me being
a respectable elder fellow, we
will speak no more
and the central plaza
which was close
to the Mercado
and lots of good
nightclubs
good food
music
and floorshows
with sometimes
naked women
and that's where
the fella I was
carrying
wanted to go
so we went there
and I dropped
him off at the main plaza
and while he paid me
I noticed all
the Mexican cabbies
giving me the eye
and I noticed
when I left
some of those
Mexican cabs
started following
behind
and then I noticed
I had ten to fifteen
Mexican cabs
riding my back
bumper
and I said to myself
oh shit
I fucked up
and the way
they were following
close and honking
it looked pretty clear
that they were
pissed
about whatever
it was I did,
so I took off
for the bridge
as fast as I could
trying to remember
as I flew
which of the many
one way streets
in Matamoros
were going my way
and which were going
to either get me lost
of back to the plaza
where more trouble
was sure to be
waiting
and when I reached
the bridge
I tossed my 8 cents
bridge fee
to the Mexican
border guard
without
hardly stopping

when I got back
my dispatcher
told me the rules -
cabs don't cross
borders,
fares are dropped
at the bridge
where they can
walk across
and get a local
cab
so
I really felt dumb
and never did that
again,
though one time
I did pick up a guy
at the bridge
who had been in
jail
in Matamoros
for three days
and was beat
all to shit
and bleeding and
barely conscious

I took him home
and dropped him off
at the hospital
and his friend
who had gone
to Matamoros
to get him out
of jail
and had ridden
back with him
gave me a $2
tip
which was pretty
good
for the time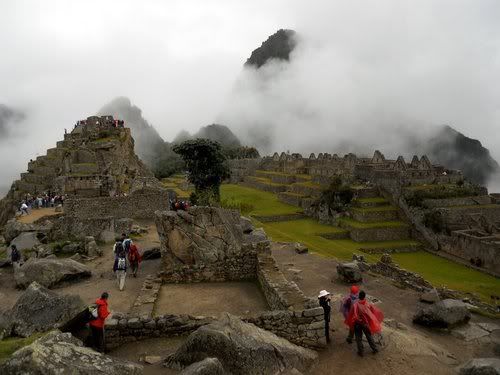 Photo by Erin Neutzling





Next, here are two poems by

Marge Piercy

, from her book

The Twelve-Spoked Wheel Flashing

, published in 1980 by Alfred A. Knopf.

Piercy, born in Detroit in 1936, Detroit, was the first in her family to attend college. She studied at the University of Michigan. Winning a Hopwood Award for Poetry and Fiction in 1957 made it possible for her to complete her bachelor's degree, then spend some time in France, Afterward, she obtained an M.A. from Northwestern University.

She is the author of a number of novels and poetry collections.




Your eyes where I float



Fetched from the airport with my hair unraveled,
the eyes of strangers sticking to my fancy
best coat like dying oysters, self after self
trapped, abandoned in the magician's camera cave
saying fast and slow the responses
shaken form my bones' dice and rambling out
random as teeth on the green baize table
of the media, I am thin
onion skin that shreds in the hand.
The airport wind rattles my slats
where all the words have died
like seedlings deprived of water.
I am glass nobody. Shame steams up my windows.

Then on a mattress on a Cambridge floor
while the snow comes down lie all those
hasty words I spoke, inside drawn blinds
you fingerpaint me. And eye, a nose,
a mouth, two thighs,red, plum, pale
blue, ivory, puce, black,you layer me,
you build me stroke by stroke.
An embryo I float in your eyes.
Slowly my body swells, the frozen
surface breaks and runs down in sweat.
Our laughter clambers to the ceiling
rampant as a grapevine. How was your trip
you ask, and I say, okay
and stop your mouth so you do not
ask me anything, anything at all
in words.




Expecting



It is a birthday present
that comes in the mail
with no sender you can guess,
only the opaque
company name, that could sell
jewels or long underwear.

It is a dream you almost
remember on waking, and then
in midday it crosses,
a bird flushed from cover
streaking through a clearing
too fast to see the color
but yes,you know it.
It cries now, deep
in the woods.

It is a sunrise flush
warming my breasts
under the shirt, and the constant
effort not to jump up and down
and splatter questions
when your name is said

It is knowing I do
not know you but I will.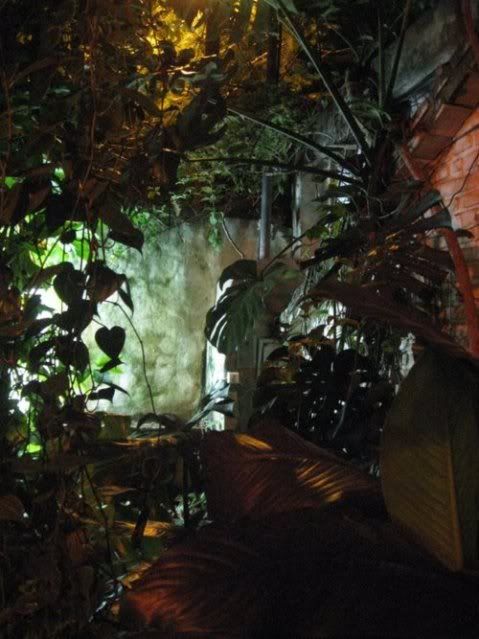 Photo by Erin Neutzling





Stepping back from the old days for a minute, here's a poem from last week.





business breakfast



there is a large crowd,
ten diners,
on several tables pushed
together

a breakfast business
meeting
it seems, for a congregation
of insurance agents, (my guess,
they look like insurance people) mostly
men
in dress shirts and ties
and a couple of women
frantically
over-compensating
for lack of male genitalia

at the end of the table
a very large
red-faced man
who appears to be the boss,
pontificating
with the assurance of a person
genetically in the dark
most off the time,
telling sleep-deprived staff
all about the Shinola
he don't know
shit
from, and beside him
a mid-thirties blond, well-put-together,
who has a 17-year old daughter
at home
who's driving her nuts
with skimpy dresses and good-for-nothing
boyfriends,
all this exposed to the world
before the meeting started, and now that it
has, reveals herself to be
the boss's carry-on brain, taking over
his Shinola punditry
to put the meeting to order,
providing such business as there
was scheduled to be
at this early morning business meeting

apparently
the other eight at the table
know
who knows
what needs to be known
because their droopy-eyed attention
to the boss's Shinola
is immediately replaced by edge-
of-their-chair attention
when she starts talking, chewing
reduced to a roar,
petite and silent little chomp chomps
as eggs and bacon and toast
slide quietly and respectfully down
alert and thoughtful gullets

I have been
to -
convened even -
many such meetings, sat
at the head of many such tables
spouting my own Shinola,
killing time
until
my nearby brain finishes
her poached egg and fat-free milk
and sets herself
to take care of business -

my job done for
the day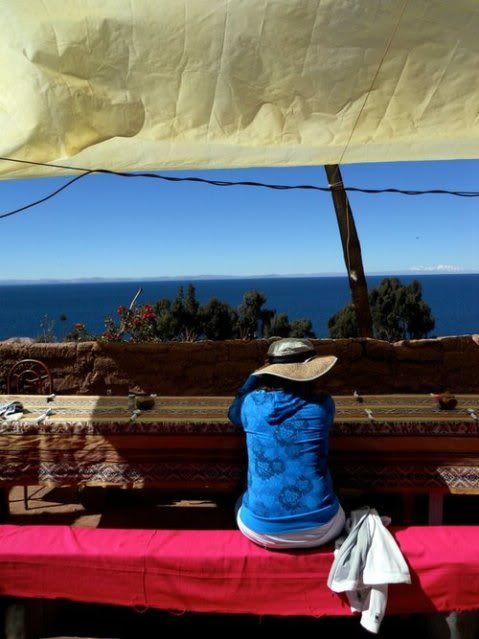 Photo by Erin Neutzling





Two poems by

Natasha Trethewey

, from her 2007 Pulitzer Prize winning book

Native Guard

. The book was published by Houghton Mifflin.

Trethewey was born in 1966 in Gulfport, Mississippi. She earned the B.A. in English from the University of Georgia, an M.A. in poetry from Hollins University (Virginia), and an M.F.A. in poetry from the University of Massachusetts-Amherst. She currently holds the Phyllis Wheatley Distinguished Chair in Poetry at Emory University.





Letter



At the post office, I dash a note to a friend,
tell her I've just moved in, gotten settled, that



I''m now rushing off on an errand

- except
that I write

errant

, a slip between letters,

each with an upright backbone anchoring it
to the page. One has with it the fullness

of possibility, a shape almost like the O
my friend's mouth will make when she sees

my letter in her box; the other, a mark that crosses
like the flat line of your death, the symbol

over the church door, the ashes on your forehead
some Wednesday I barely remember.

What was I saying? I had to cross the word out,
start again, explain what I know best

because of the way you left me: how suddenly
a simple errand, a letter - everything - can go wrong.




After Your Death



First, I emptied the closets of your clothes,
threw out the bowl of fruit, bruised
from your touch,left empty the jars

you brought for preserves. The next morning,
birds rustled the fruit trees, and later
when I twisted a ripe fig loose from its stem,

I found it half eaten, the other side
already rotting, or - like another I picked
and split open, being taken from the inside:

a swarm of insects hollowing it. I'm too late,
again, another space emptied by loss.
Tomorrow, the bowl I have yet to fill.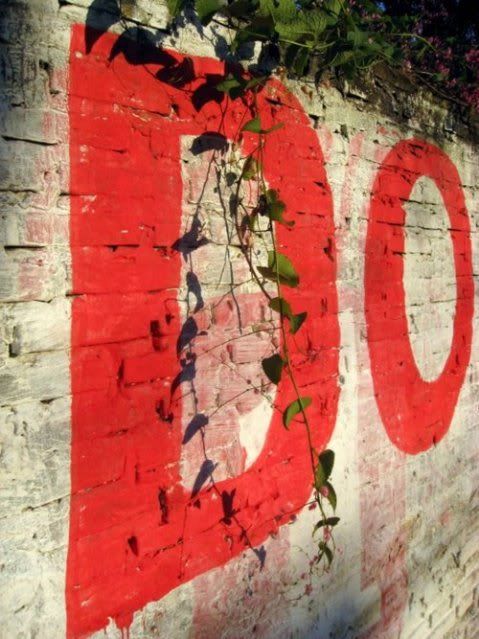 Photo by Erin Neutzling





Not always stuck in long stories, here's a series of short poems I wrote in 2007, a "color" series.





colors



red

blood
on white paper,
bright red,
like an apple
on a bed of
snow


yellow

lemons overflow
a pewter
bowl,
roll across the floor,
crying
caution....caution


blue

blue eyes
under clear
skies
ice
on crystal


green

salt water
and concrete
collide
froth bubbles green -
dragon scales
in the gulf


black

black
was the life
that drove
the knife
that pierced
the heart
of my
darling
mad
a
line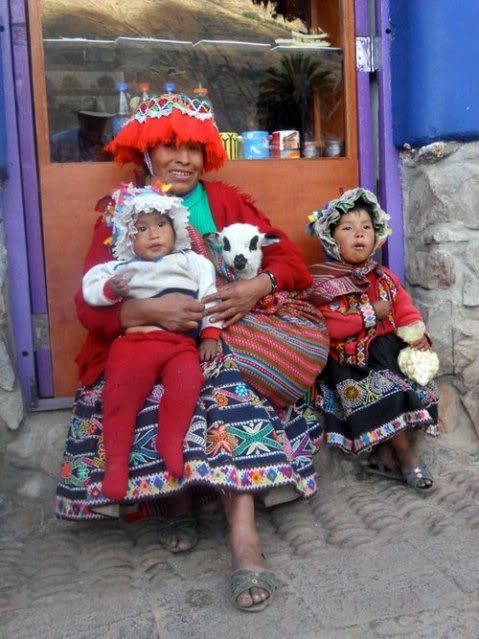 Photo by Erin Neutzling





Here are three poets from the anthology,

New European Poets

, published in 2008 by Graywolf Press.



The first poem is by Bulgarian poet

Kristan Dimitrova

. Born in 1963, Dimitrova is a professor of foreign languages at the University of Sofia. She has published eight books of poetry and two prose books and has received many honors for her work, including the 2003 Association of Bulgarian Writers Poetry of the Year Award.

Her poem was translated by

Gregory O'Donoghue

.




A Visit to the Clockmaker



I crossed the street
to enter a secret shop
where hundreds of hands grind time.
Charted small faces leave aside their arguments
about missing moments & start
ticking reproachfully, peep
out of three walls with shelves. Two alarm clocks
ponderously hurdle the minutes.
A grandfather clock with a pendulum necktie
shows me the way.
A sunbeam
inscribes on the counter
its own vision of accuracy.
Down there, the clockmaker
is tinkering with the open intestines
of a disbatteried body.
His door rang its bell.
"A new timepiece?"
I dislike giving false hope
so I said, "A new chain, please."
Then thought, One who will manage to slice
time into amazingly thin straps
and thus make good use of his life
will be the happiest of us all.
The clockmaker raised his gaze
& would not agree.


The next poem from the anthology is by Romanian poet

Ruxandra Cesereanui

. She was born in 1963 in Cluj-Napoca, the cultural center of Transylvania and published her first book, a "micro-novel" the same year Romanian communism fell. She has published several collections of poetry since.

Her poem was translated by

Adam J. Sorkin

and

Claudia Litvinchievici

, with the poet's participation.




The Killer



She can't. The woman. Can't.
The fish of her heart no longer breaths.
Its scales seep red, stain the moonlight.
She kills her machinery of birth,
her frenzied thighs rising as high as the sky,
her nights and days ripped to rags.
Sinful but alive,
light camouflaged under her skin like ground glass,
she stays in the tunnel.
A girl sleeps an arsenic sleep
in the emergency room.
Killer, I lick the oily heart's honeycomb from my lips!
Your face strobed by sleep's flicker,
you flee through the garden, smeared with rain,
and strike against the buoy.
Old tigress, you who kill behind bars, you've fled.
You know He can see you from aloft -
God the Plush, God the Slasher.
Like a mad nun, you wander,
your head pungent with blood,
deposits of blood you can smell
all the way from the kingdom of heaven.
The believers adore you with their eyes, tongues lolling,
drooling Pavlovian dogs.
Devoid of grace, you yourself are a topsy-turvy chapel.
You descend upon them like a spider at sunset.
On your bosom, black lilies.
Your teeth, white as tombstones,
purify altars and famed steeples.
The hooves of the murdered stampede over my body,
dripping musk, crippling me.
Killer, from your throat a dying city rattles its death rattle.
The silence grinds out luminescence in lambent silence.
I should sip champagne. Cross myself.


My last poem from the book is by

Evelyn Schlag

. The Austrian poet was born in 1952 and has received many honors and awards for her work.

Her poem was translated by

Karen Leeder

.




Lesson



I wanted to list
What I have learned
How I hold a cool
Name in my hand when
I touch the doorknob how
I turn the road sign around
Kill the fish by striking'
Their heads on the stone
I have practiced till I have
The knack and how I change
Dresses while the splashes of
Gill-blood are drying
from red to black

The cat which was sitting
On my lap laid his paw
On the back of my hand
And I did not know whether
It was too calm me or because
He so believed in the dead fish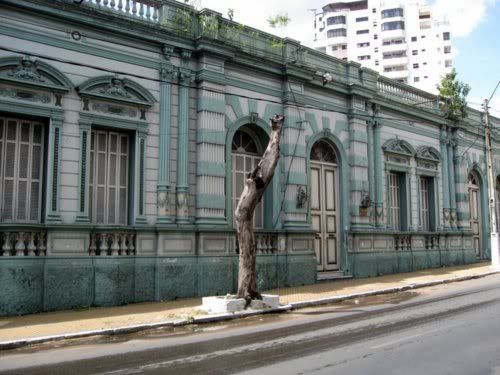 Photo by Erin Neutzling





Returning to the present again, I wrote this one last week, celebrating a wonderful early summer night.





night lays in



night
lays in
with a sigh
like an old woman
pulling bed covers up to her chin

breeze
rustles trees
like featherdusters
brushing the stars, frogs
come alive in the creek, nighthawks hunt…

on my patio
I strip down, lay back in my chair,
and join the frog-symphony, imagine
the fresh, cool mud
between a catalogue of reeds
on the rain-freshened creek-side,
imagine the blood-tasty mosquito caught
on my long green tongue,
settle,
squish into the
singing
night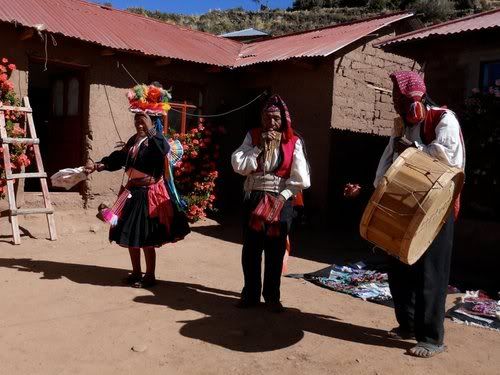 Photo by Erin Neutzling





My next poem is from another anthology,

Shadowed Dreams, Women's Poetry of the Harlem Renaissance

. The book was published in 1989 by the Rutgers University Press.

The poem is by

Anita Scott Coleman

about whom little is know other than that she was born in Mexico and worked as a school teacher.





Black Baby



The baby I hold in my arms is a black baby.
Today I set him in the sun and
Sunbeams danced on his head.
The baby I hold in my arms is a black baby.
I toil and cannot always cuddle him.
I place him on the ground at my feet.
He presses the warm earth with his hands,
He lifts the sand and laughs to see
It flow through his chubby fingers.
I watch to discern which are his hands,
Which is the sand...
Lo...the rich loam is black like his hands.

The baby I hold in my arms if a black baby.
Today the coal-man brought his coal.
Sixteen dollars a ton is the price I pay for coal. -
Costly fuel...though they say: -
Men must sweat and toil to dig it from the ground.
Costly fuel...Tis said: -
If it is buried deep enough and lies hidden long enough
"Twill be no longer coal but diamonds...
My black baby looks at me.
His eyes are like coals,
They shine like diamonds.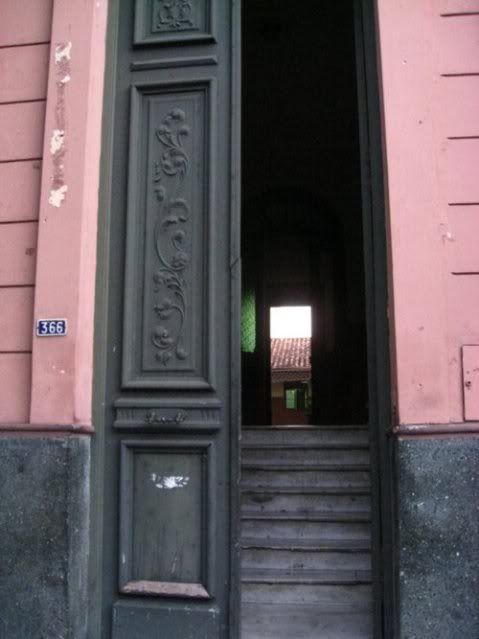 Photo by Erin Neutzling





Here's another old poem, a kind of a story, I guess, with, at least, some of the elements of a story.





watching the fat man sleep



several years older
then me,
five or so inches
shorter
and 100-150 pounds
heavier,
he's sitting at a table
in the coffee shop,
across the room
from me,
catty-corner
to the chair,
legs wide apart
belly
hanging between
them,
a little white slice
of skin
showing
between his t-shirt
and his pants

waiting
for his wife
would be my guess,
he has that look,
eyelids droopy
until finally they close
and his breathing
settles and
slowly
so slowly
he begins to tilt
to the side
until finally he's
very close
to that point
where gravity
will exercise its full
force,
but
just then
he wakes, blinks,
straightens in his chair
and just as quickly
his eyes begin to droop
again
and we're in a race
between
his wife's need to shop
and that old devil
gravity

I wait
for him to hit the floor
(and noticed I am not the only one)
but he gets the breaks
this time
and his wife shows up just as
gravity prepares to announce itself,
and she shakes him
impatiently
until his eyes
clear, stuck wide open
like eyes do
when surprised or
when working very hard
not to close
and
together
they walk out the door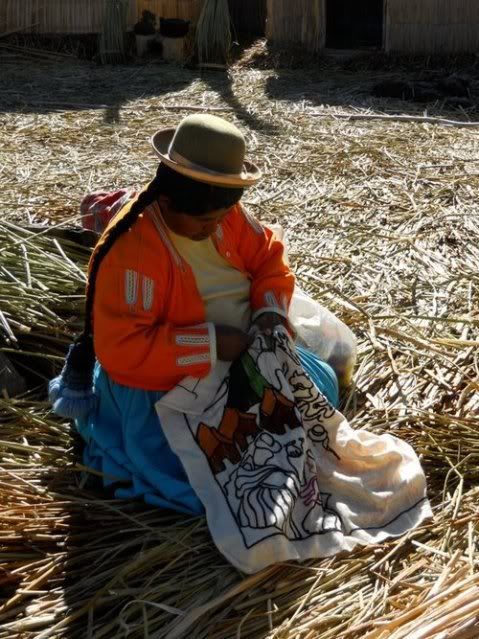 Photo by Erin Neutzling





Next, I have two poets from the anthology

Risk, Courage, and Women

, published by the University of North Texas Press in 2007.



The first poem is by

Bonnie Lyons

, a professor of English at the University of Texas at San Antonio.

Lyons received her BA from Newcomb College and her MA and PhD from Tulane University. She has taught at Newcomb College, Boston University, as a Fulbright Visiting Professor at the Institute for American Studies in Rome, the University of Florence, the University of Haifa, the University of Athens, and the University of Tel Aviv, as well as a Fulbright Senior Lecturer at Aristotorelain University and Central and Autonoma Universities in Barcelona.




walking out



I know what you think:
weak and disobedient
vulnerable - duped
by the wily serpent.
Think again.

Our life in Eden was an idyl -
no work, no struggle,
an unbroken expanse
of pleasure,
a garden
of perpetual plenty.
We were protected children,
and I was bored.

When the serpent told me
eating the fruit of that tree
would make me wise
I hesitated
like any child
about to walk out
of her parent's domain.

Had I foreseen
that my first son
would kill his brother -
but who knows the future?

Biting into the sweet fruit
meant entering the world
of time and death
adventure, change, possibility
including the possibility
of murder.

I chose life.
I would again.
Do you wish
you were never born?
Do you wish to be
a child forever?

Then celebrate my wisdom.


The second poem is by

Valerie Bridgeman Davis

, a native of the American South. She teaches at a seminary where she directs the arts and theology institute.




Free



Don't go
his words
whispers of chance and change
dangle on her lobes
like heirloom earrings
from her grandmother's
jewelry box

His words
promise and chains
to the life she
has come
to long
to leave
and now,
his words are charms,
narcotic antidote
to her first attempts
at freedom -
if she does not go
this time,
she will never
leave

I must
her words
echoes of resolute and resistance
hang in the air
like perfume
from his mother's
chest of drawers

Her words
promise and release
from the life he
has come
to leave
in longing
and now,
her words are spells,
herbal remedy
to his last attempts
at repentance -
if he does not succeed
this time
he will never win

The risk
too grat to stay
too daunting to let go

she leaves
he longs
they are both free
to try again.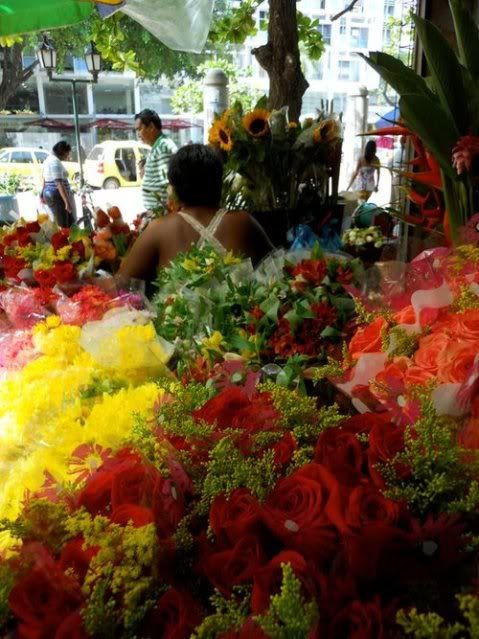 Photo by Erin Neutzling





From 2007, two poems about two of my favorites from American popular music. Part of why I like them so much, in addition to their songs, is the way they are both so unique and so much alike, twin souls from opposite ends of the universe, meeting.





Listening to Johnny Cash



listening to Johnny Cash
makes me believe,
not in God -
I am too much
a rationalist
for that -
but in the possibility
of an alternate
universe,
seen through
his eyes
created through
his faith,
where God is present
and accounted for
in the lives
of people
like you and me

cause
if I was picking
gods
I'd want the one Johnny Cash
talked to
in his songs




Little Richard at the supermarket



one thing everybody
wondered about
in 1955

was Little Richard
queer
or just a fancy dresser

one thing
they all knew

he was the devil's spawn
singing
the devil's music

that's why
we loved him
and everyone
with any vestige of authority
hated him and all the rest

we burned up
our tinny little 45 record players
with his music, along with
Jerry Lee Lewis
and Chuck Berry
and all the other
colored
guys,
dangerous guys,
not from our part of
town

we loved these guys
because their music made us move
like Doris Day never did,
because we were sure
every crazy, wild-assed thing
we were afraid to do
they had already done,
because they scared
the crap
out of our parents
and anything that scared
the crap
out of our parents
must be the goddamn
greatest thing
we could ever do

and while we bopped
and hopped in the gym
churches were having
devil burning parties,
tossing records into the fire
just like they had tossed
our comic books in the fire
a couple of years earlier

now the comics are collectibles
and Little Richard rocks and rolls
through the sound system
in supermarket aisles,
right over the denture cream
support hose
and little liver pills

Good Golly, Miss Molly

sometimes
we forget we won






Photo by Erin Neutzling





I said that the beginning that this was an all woman issue. And so it is, including even this cowboy poet,

Kay Kelley

from Santa Fe, New Mexico. She began to write cowboy poetry after her husband, a poet who wrote about his experiences as a horse trainer and cowboy, died.

Her poem is from the anthology,

New Cowboy Poetry, a Contemporary Gathering

, published in 1990 by Gibbs-Smith Publisher.

American cowboy poets have had their annual "gatherings" since 1985. The next one is scheduled to be in Texas, February, 2012.





The What??!!



The honeymoon was in full swing.
We settled in in Santa Fe.
The cowgirl starting a brand new life
After our wedding day.

I'd been picked up in the pasture
By my handsome "Man of the West."
One early morn, I questioned him
While cuddled in our love nest.

"You had told me you're a big ranchowner
Back when you were courting me.
Well, now that the wedding's over
Those ranches I'd like to see."

"Why sure," he said, "I'll be right back."
As he leaped out of the bed.
"This here's my 36-inch wrench.
The 24's are in the shed."

"A

wrench

owner is what you meant?"
I choked in disbelief.
"Yes, I'm a Master Plumber."
His pride added to my grief.

Now, my heroes had all been cowboys
That stirred my romantic soul.
And I had never seen John Wayne
Playing a plumber's role.

Trying to restore my faith in hm
This revelation began to destroy,
I asked him about Joe Lemon's ranch
Where he'd worked summers as a boy.

"How many cows did Joe Lemon run?"
"Two - two milking Holsteins."
"No, how many cows out on the range
Where you cowboyed in your teens?"

"Oh, it was a sheep ranch," he replied.
My heart went numb in shock.
"I married a sheep-herding plumber!"
The shriek could be heard for blocks.

Too late to run, the vow was made,
I tried to carry on.
When friends would ask, "How's married life?"
My answer was, "I was conned."

"The Sting" wasn't in it with my guy.
He'd employed every trick and ruse.
His morals and scruples were shiny clean,
They never had been used.

Through the years I've come to know him well,
As we lope through life together.
I've ridden many a mile with him
In both good and stormy weather.

The honeymoon's still in full swing
He's my partner and best friend.
I'm thankful now that I got conned
Things worked out best in the end.

So I'll stick with my sheep-herding plumber
Right into eternity.
For "he'll do to ride the river with"
And he sure is special to me.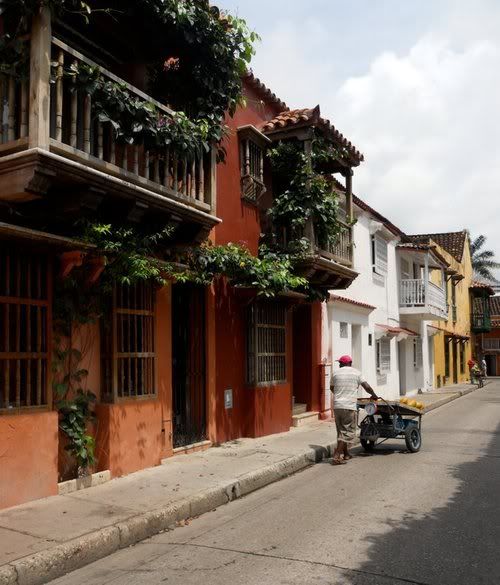 Photo by Erin Neutzling





Earlier I wrote of a wonderful mid-summer evening. Now here's the next wonderful mid-summer morning.





another day



the dim light
of a thinly overcast
dawn
filters yellow
light
into the air and across
the trees and pastures and
commuter-rush…

looking out
from my breakfast perch
the day seems
a Chinese brocade, raised
golden thread
embroidered on thick fabric,
gilded scenes
of morning life wakened
to the silvered calls
of mourning doves softly
sweetly
singing songs of daylight's
resurrection…

another day, they sing,
another sunrise,
another chance for me
and you






Photo by Erin Neutzling





My next poem is by Polish poet

Wistawa Szymborska

, 1996 winner of the Nobel Prize for Literature. She was born in Poland in 1923 and has lived there all her life, working as a poetry editor,columnist, and translator.

The poem is from

Poems - New and Collected, 1957-1997

, published by Harcourt in 1998. It was translated by

Stanislaw Baranczak

and

Clare Cavanagh

.





A Large Number



Four billion people on this earth,
but my imagination is still the same.
It's bad with large numbers.
It's still taken by particularity.
It flits in the dark like a flashlight,
illuminating only random faces
while the rest go blindly by,
never coming to mind and never really missed.
But even a Dante couldn't get it right.
Let alone someone who is not.
Even with all the muses behind me.



Non omnis moriar

- a premature worry.
But am I entirely alive and is that enough.
It never was, and now less than ever.
My choices are rejections, since there is no other way,
but what I reject is more numerous,
denser, more demanding than before.
A little poem, a sign, at the cost of indescribable losses.
I whisper my reply to my stentorian calling.
I can't tell you how much I passover in silence.
A mouse at the foot of the maternal mountain.
Life lasts as long as a few signs scratched by a claw in the sand.

An echo's annexes overgrow the empty house.
I run from the doorstep into a valley
that is quiet, as if no one owned it,already an anachronism.

Why there's all this space inside me
I don't know.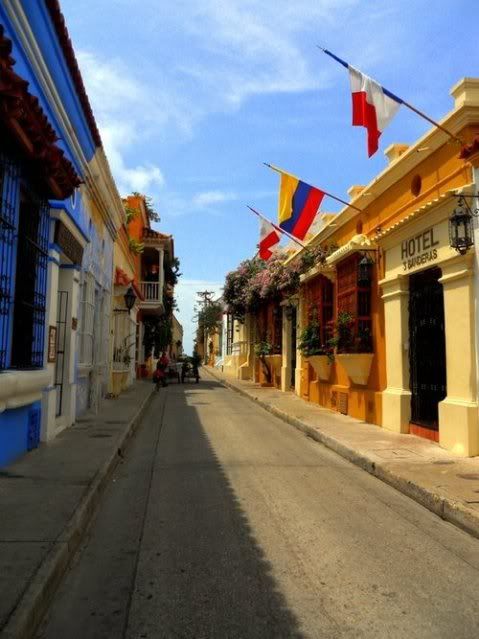 Photo by Erin Neutzling





From 2007, remembering earlier days.





Austin, 6th Street, 1 a.m.



still
a good crowd out,
mostly
twenty-somethings
from the University,
enough business
to keep the bars
open
and the bands
playing

I came down
to listen to one
particular band
and enjoyed
their first set
but it's awful
damn late
for an old
guy
so I'm heading
back
to my hotel
to hit the sack

can't help
as I walk back
to my car
thinking back
40 years
when 6th street
after dark
was a good place
to get VD
or stabbed in the back
and not much else

it's all changed
now

6th street
means
neon lights
and music
and lets face it
some weird looking
kids
and cops
on horses
keeping it
mostly quiet
and clean
for several
blocks around
the actual street
itself
and this late
with the tourists
gone to bed
and the state
people and the
business people
in town for meetings
gone to their rooms
to drink, it's a quiet
scene, mellow,
and young -
the only people
I see my age
are begging
quarters
and cigarettes,
left-over
vague-eyed
burned-out
hippies
who took a
trip
in 1965
and never
made it back

it's a trip
for me too
being here
watching
the scene

remembering

things change
but they always
stay
the same, more
or less...

that's been my
experience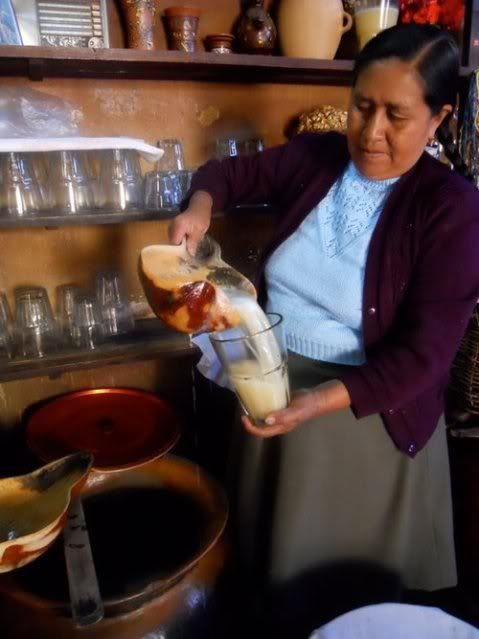 Photo by Erin Neutzling





Now I have a poem from

Blue Suburbia, Almost a Memoir

, a book of poems by

Laurie Lico Albanese

. The book was published HarperCollins in 2004.


Albanese is both a poet and fiction writer. She teaches creative writing to children in the Montclair, New Jersey school system and was awarded a 1997-98 New Jersey State Council in the Arts Fellowship in fiction.





I Hid



Nobody found me for years
they were too busy bowling,
bickering, hanging wallpaper

watching

Jeopardy!


drinking pink wine
waiting for Christmas
and a new set of Corelle.

I hid in my closet
with the shoes,
in a snow fort
dug into the blizzard of '69

in the shadow of the jailhouse
for a whole summer
with Holden, Phoebe
and a bottle of calamine

I hid, no one saw me
until you came along
and we huddled under blankets
reading the unbearable lightness

you body bare on top of mine,
another place to hide
except you exhaled
and I sucked in your unused oxygen

your heart beat one deep gong
for every two notes of my own,
you pulled me naked
in front of the mirror

took my chin in your hands
and said, look,
look

and I saw something
altogether new -
I saw my center
filling.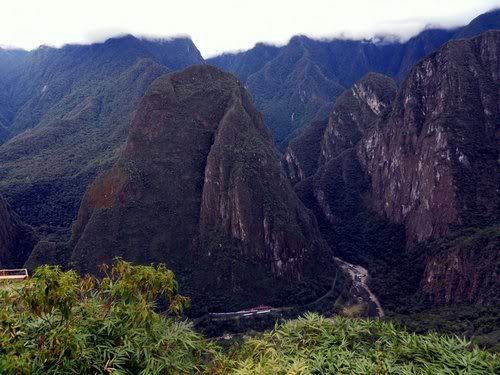 Photo by Erin Neutzling





Just a thought.





what if I'm my evil twin



there's a kind of
Jeckle/Hyde theory
that suggests
we are all twined
in the world, the good
in us and the bad
of our potential
separated into two
beings who live
in contradiction
to each other

if this is true,
it is in our nature
to assume
we must be the
good twin,
but I'm thinking
maybe that's wrong,
what if I'm the evil
twin who for years
has been fucking up
all the good done
through some other
guy's good deeds,
undermining his life
by being the him
he doesn't want
anyone to see

Holy Moley,
as Jimmy Durante
might say,
the possibilities is
flabbergasting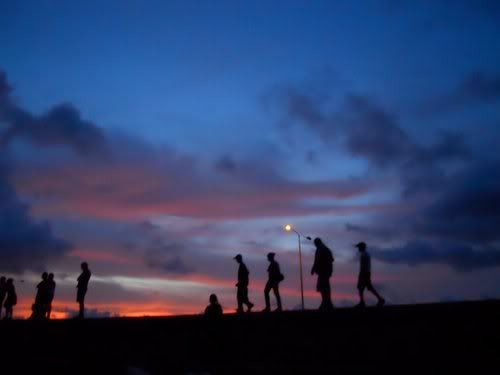 Photo by Erin Neutzling





Women poets weren't just born yesterday, you know. Like this 12th century poet,

Mahadevi

.

Born in Udutadi, India, Mahadevi was initiated into Siva worship at the age of ten, which she considered the real moment of her birth. She was apparently married at some point to the local King. Conflicted by the contrary pulls of divine and earthly love, she left her husband to live the life of a saint. Seeing her clothing as a concession to the male world, she threw it all away in a gesture of social defiance and wandered, her body covered only by her long hair. According to legend, she died when she was still in her twenties, described contemporaneously as a bright light briefly burning.

The verses I chose are from the anthology

Women Poets From Antiquity to Now

, published by Shocken Books in 1980. They were translated by

A.K. Ramanujan

.



Riding the blue sapphire mountains
wearing moonstone for slippers
blowing long horns
O Siva
when shall I
crush you on my pitcher breasts?

O lord white as jasmine
when do I join you
stripped of body's shame
and heart's modesty?

~~~

Other men are thorn
under the smooth leaf.
I cannot touch them,
go near them, nor trust them,
nor speak to them confidences.

Mother,
because they all have thorns
in their chest
I cannot take
any man in my arms but my lord

white as jasmine.

~~~

Would a circling surface vulture
know such depths of sky
as the moon would know?

would a weed on the riverbank
know such depths of water
as the lotus would know?

would a fly darting nearby
know the smell of flowers
as the bee would know?

O lord white as jasmine
only you would know
the way of your devotees:
how would these,

these
mosquitoes
on the buffalo's hide?

~~~

People,
male and female,
blush when a cloth covering their shame
comes loose.
When the lord of lives
lives drowned without a face
in the world, how can you be modest?

When all the world is the eye of the lord,
onlooking everywhere, what can you
cover and conceal?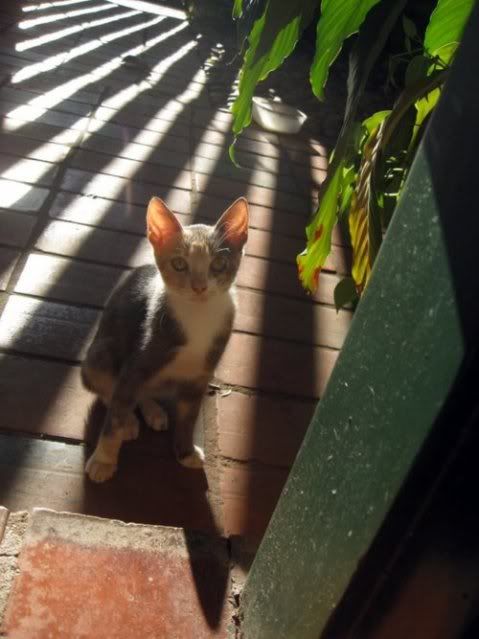 Photo by Erin Neutzling





A couple of little-bitties to slip in sideways.





a gift of love



beautiful
flower
in a tall glass vase
dying




post-it note romance



U R
my
sunshine
N winter
& rain
on ev
ry
dry & dust
blown
day

'nuff said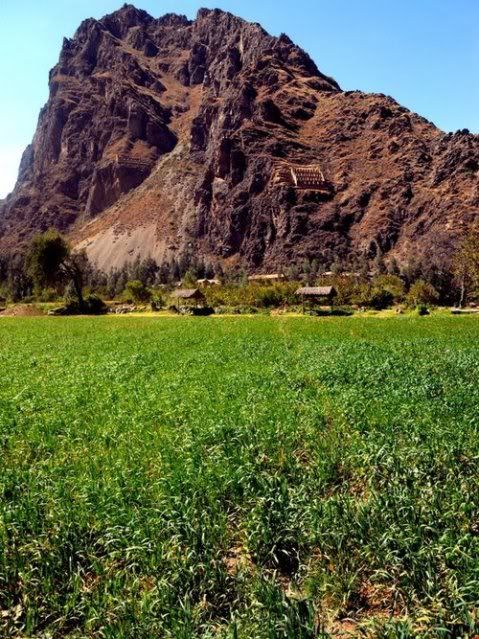 Photo by Erin Neutzling





Next, I have two poets from

Breaking Silence, an Anthology of Contemporary Asian American Poets

, published in 1983 by the Greenville Review Press.



The first poet is

Tina Koyama

. I could find nothing of a biography, other than she does jewelery and enjoys baking bread.




Grape Daiquiri



Your cousin tells you it's like fruit juice,
what she always orders, and you let
the cool sweetness deceive your thirst,
placate your grumbling stomach.
At first you hardly notice the faces
moving in and out of focus,
the room lights dimming. Three sips more
and a waiter's white sleeve dissolves like sugar.
Beside you, your husband speaks from the far end
of a tunnel, repeating another fish-story
between gulps of his third V.O. and water.

You want to warn them - these smiling,
bobbing heads around the table -
warn them of the dangers, that the walls
melt and fall like icing on a cake,
but you know they won't hear you
for the droning of bees between your ears.
You try to shake them free, but the floor
sifts like four beneath your feet.
A chair fools you into thinking it's steady.
Bees pour honey down you eyes,
pull the color from your cheeks
and let it pool in the pockets of your knees.

Trying to remember when you've felt this way
before, you recall the thick sweetness of ether
smelled once for each daughter and son.
Curious, the things you think of last:
you children in another city, eating

ice cream or reading novels; a photo
of your mother framed above your desk;
the purple of the carpet as it rises
to soften your fall.


The second poet from the anthology is

Cyn. Zarco

, a poet-journalist based in New York City.




What the Rooster Does Before Mounting



Gustavo said,
"Your poems are like samba,
some even tango with the page
as if part of some strange ritual -
what the rooster does before mounting."

Gustavo said,
"In Argentina, I was in love
with Che. Even my father,
the old prick, gave him money."

Then said Gustavo,
"You did not choose me; I chose you."
and made me sit down while he took over
my kitchen.

I sat in a yellow chair
and watched him chop vegetables -
carrots bell pepper onions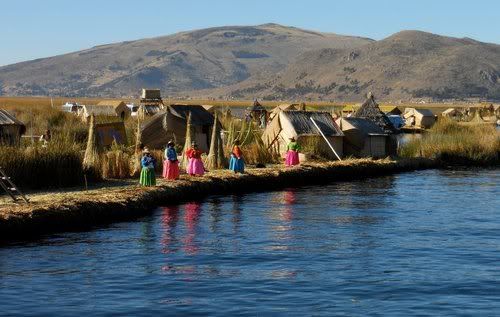 Photo by Erin Neutzling





This is a poem pretty much like my life, where I ramble around from one thing to another until I finally get back to where I started.





my comic era



I feel today
like the advertisements
that used to be on the back
of comic books,
sloppily inked
and highly improbable…

and
speaking of inked,
I saw a very pretty young woman
yesterday,
small,
dark hair, short,
dark eyes, wide, finally arched brows,
lips
plump and, I'm sure,
luscious,
both arms
inked
from wrist to shoulder
and I thought -

what a shame…

I love the look of skin
as nature made it, the feel of it,
the smell of it
fresh from a shower,
the taste of it
salty with sweat from an afternoon
in the sun, I love
young skin, taut with the fullness of youth,
and old skin as well, wrinkles
like waves
in an open sea
teeming…

believing
no tattoo artist
can improve on the canvas
he paints…

and speaking of art,
I visited a museum last week,
dedicated to the visual arts of ink
and watercolor and oils and paper shapes
and glass and ceramic and tiny and monumental
sculpture and, taking more time than usual
for me, I studied the pieces and drew close to them
and searched for each little technicality of creation
then stepped back and
from across the room, saw, finally, the creation,
the before unrealized reality
the artist must have seen in his mind
before he took his first brush stroke or first struck
hammer to stone or first put scissor
or ink to paper

and I saw the truth
in its wholeness,
a product of its parts but greater
than the accumulation of its parts,
a new thing
born
from another's mind to take my eye
and hold it…

and I think of how I
as a poet
often worship the parts,
the words
carefully chosen, the organics
of a body that I cannot
see until it's complete
and how the reverse of artists
I am, never knowing the end
until I find it…

and I think of the advertisements
that used to be on the pack pages of
comic books,
haphazardly drawn and improbable,
yet still,
I think of the medicated salve
I tried to sell,
door to door, to my neighbors
when I was ten years old, a convert
to the cause of riches, seduced by the
advertisements there used to be
in the back pages of comic books
and their promises
and the instructions that I, as a poet,
followed in every detail,
instructions
that led, in the end, not
to the promised canvas of wealth
and success,
but to two dozen tins
of medicated salve left moldering
in my closet, along with my baseball glove
and model airplanes and other
dream factories of my
comic era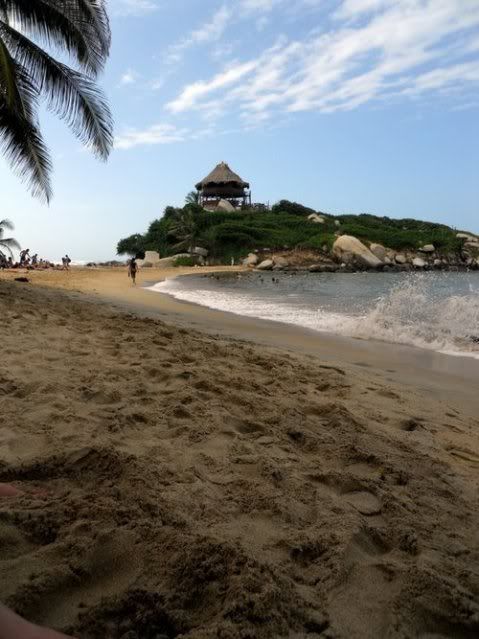 Photo by Erin Neutzling





For my last pieces this week from my library, I have two poems by

Barbara Evans Stanush

, from her book,

Stone Garden

, published in 1992 by Pecan Grove Press of St. Mary's University in San Antonio.

Stanush says she spent her first thirty years on the East Coast and the next thirty in South Texas where she worked as an educational consultant, a poet-in-the-schools, a newspaper columnist and writer.





The Clearing



Thin white cat circles me
without touching, enters
holes in the brush.
Muscles ride beneath fur.

As the sun draws up its weight
a bee veers by the sheet drying
on the line. Cars drone beyond.

In t5he clearing, clicks and
ticks. A bit of leaf shivers,
twirls on invisible threads,
turns to catch the darker
whisper of a stem. I smell the
underthrust of Spring, the must
of moldering leaves. It takes
more of me than I may have
to meet the underbrush.

The white cat widens spaces
where it stalks on silent
pads, keen to flashes
of lizard, of bird.

Leaving the clothesline to follow
I wonder whose world this is.




Inside Outside



A lizard slips in
through a crack
in the window.
A bat came in once too,
we don't know how.
The children woke at night
and screamed, "A moth,
a giant moth is in our room."

It sailed wide
around the light bulb,
I chased it
with a broom.
It shrilled an unreal note
and kept its orbit neat,
while the children screamed.
Then I broomed it out the door.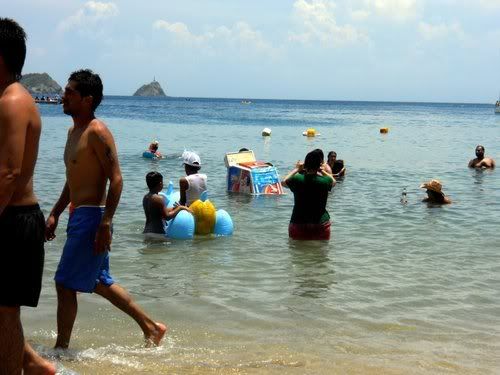 Photo by Erin Neutzling





Well, according to the preacher, as I write this, we're down to what they call on the ranch, the cutting day. So, if it turns out he's wrong, here's another poem.





in case i don't see you tomorrow...



so
it's 6:43 in the a.m.
leaving us only eleven hours
and some odd minutes
to contemplate the beauties
of the late great university before
it all ends in big un-bang

or not

but I guess we'll know
by the time the
Heat v. Bulls finals game
comes on tonight, or doesn't,
and we'll know for certain tomorrow
if we don't see each other
which of us has punched their
rapture ticket
and which of us has started down
that steaming rocky road to hell, singing
with the Sex Pistols all the way…

as for myself,
informed on good authority
that in heaven there is no beer,
I'm kind of pulling for hell
where I expect the frosty mugs still
will flow, and where,
most probably, all my best friends
will be as well, and, if the choice
is to spend an eternity with them and
my favorite poets rather than with a bunch of goody
two-shoed candy cane crackers, I'm all for the hell option -

though I have to admit,
eternity with some of those romantic traditionalists
and a bunch of German expressionists
is somewhat daunting,
but I expect there'll be a corner
somewhere
where I can huddle up with Whitman
and Ginsburg when
the roar of the "thee's" and "thou's"
becomes more than my stomach
can process…

and if all else fails,
I do expect Byron will be there
and i'm thinking he probably knows
where all most adventuresome floosies live
and I think I might enjoy
an extended
period
engaged with him in his idea of fun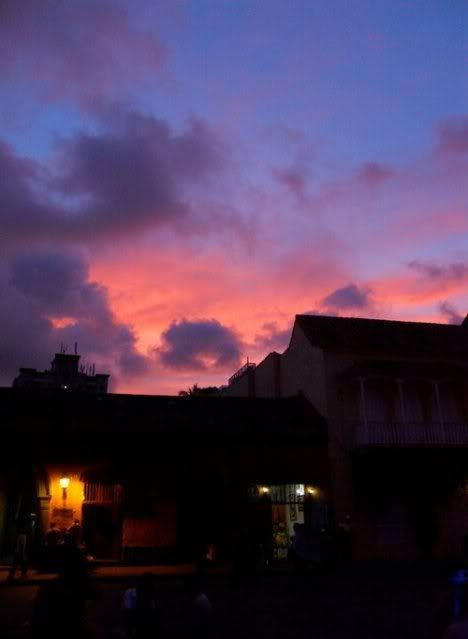 Photo by Erin Neutzling





All material posted to this blog remains the property of its creators. My stuff is available if you want to use it. Just properly credit me and "Here and Now."

I'm allen itz, owner and producer of this blog, traveling light and airy these days.