Crossroads
Friday, May 06, 2011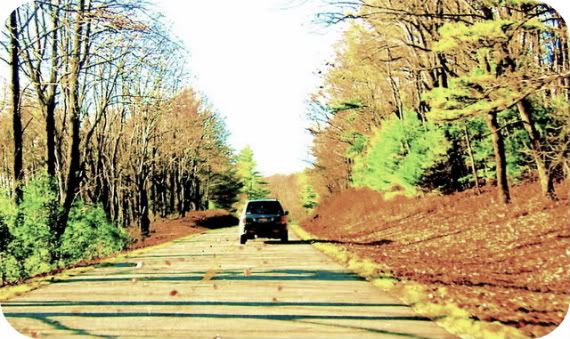 VI.5.2.





Lots of poems this week, including a piece by friend and frequent contributor,

Sue Clennell

, and many other worthies. As usual, the poetry line-up features a generous serving of me, including the last, a long poem that is a kind of experiment, trying to figure out if I can make a book out of five years of travel poems. This particular poem recounts a journey in 2008, a 10-day loop through most of the southern states. The pictures this week are from that road trip, mostly from time on the Blueridge Parkway.

Here's the line-up. Don't be concerned, you can see them, but they can't see you.




Evangina Vigil


sin ganas en primer lugar
remolino en mi taza
only one
sudden storm
once in 1969
mecaes sura, ese, descuentate



Me


the chill of the night
chess night at the coffeeshop
the girl in white stockings
going up?
girl at the coffeeshop with friends



Tu Fu


Reflections in Autumn
Night at the Tower



Me




"holy popsaboshall'##^'*tute"





Myrna Stone


Fifi Green Remembers
Alba, inside the Gates of Paradise
Fifi Green Reassesses
Marvin Shares His Private Photos



Me




communicating with the Ombakabamba Galaxy





Juan Antonio Meza-Compean


The Suffering
Serenata



Me




legacy





Seamus Heaney




Electric Light





Me




s*x





Reginald Gibbons


these sideways leaps, remembering
In cold spring air



Me




talent





Lynn Crosbie




For Jayne Mansfield





Me




doing the flamenco stomp on Interstate-10





Sue Clennell




Since the darkness





Me




just because this poem is about idjets doesn't necessarily mean it's a political poem though I'll admit it does make it likely





Philippe Jaccottet


October - 1956
November - 1956
December - 1956
February - 1959
May - 1960
August - 1960
March - 1961
March - 1967



Me


tides
the last
dogs bark
country time
it's a zero-sum world
a little night music
skin and bones



Donald Justice


The Snowfall
A Map of Love
Dreams of Water



Me




crossroads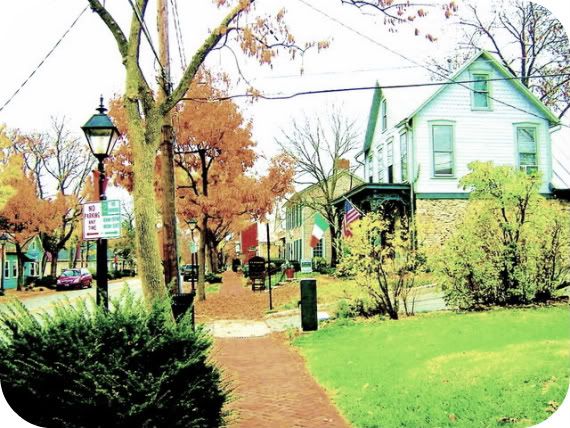 To start the week off, I have several poems by

Evangelina Vigil

.

Born in 1949 in San Antonio, Vigil is a poet, translator, and television personality. She She studied at Prairie View A&M University, St Mary's University and the University of Texas at San Antonio and graduated from University of Houston, where she now teaches. Previously, she was assistant editor of

Americas Review

and host and producer of

Community Close Up: Viva Houston

, which aired on the ABC affiliate in Houston. She received 1983 American Book Award and was a National Endowment for the Arts fellow.

The poems I'm using are from her book

Thirty an' Seen a Lot

, first published in 1982 by Arte Publico Press of the University of Houston. Her poems are truly Tex-Mex, some entirely in English, some entirely in Spanish and some in a mixture of both.





sin ganas en primer lugar



I feel
not lonely
but alone
like a good actress on a stage
but with no props
no supporting actors
no friends in the audience
and no heart for it all
anyways




remolino en mi taza



I love to spill a splash
of thick white cream
into a delicious steaming cup
of grandma's strong strong black coffee
swirl some sweet
and then anticipatingly
hot kiss
the spinning wheel of brown fortune
to a soothing, tasty
stop




only one



my man is a man of many dares
he lavishes life
ravishingly
and he answers any questions
I may ask




sudden storm



I hear the delightful clitter clatter of hail
one of those unannounced storms
which at the most unexpected hour
invades San Antonio

the skies darken in an instant
like heaven's light out
and the strong, masculine wind
with its tempestuous gusts
dances to the sea
its final song of vigor and passion
reaped from the waters cast

and your window frames wind, rain
and crashing thunder
and you remember the whole day's wash
left hanging on the lines
all the linen
and the old man's calzoncillos -
"ni modo"
you mumble to our self;
and so you delight in the storm
and its crashing passion
and you picture in your mind's eye
wood-gray jacales en el westside
being drenched by pouring waters
and you imagination spins into one-and two-room habitats
where you catch glimpses of viejitos y viejitas
shuffling before the make-shift altars
prendiendoles a sus santitos
sus velitas

Yo ya tenia las mias prendidas desde muy temprano




once in 1969



once in 1969
met a Black poet
on a Greyhound bus
who wrote in fluid black ink
a four line poem
on the beauty and serenity
of the blank page

since then I've longed
to decorate with words
serenity


Now, finishing this section with what seems to me the perfect TexMex language mix, just enough of each so that anyone with even just a little of the languages can understand and enjoy.




mecaes sura, ese, descuentate



eres el tipo
de motherfucker
bien chingon
who likes to throw thte weight around
y avengtar empujones
y tirar chingazos
and break through doors
bine sangron
saying con el hocico
"that's tough shit!"
bien pesao
el cabron

y precisamente por esa razon
whereas ordinarily
out of common courtesy or stubbornness
the ground I'd stand and argue principles -
esta vez que no
porque esa clase de pendejadas
mi timepo fino no merece
y mucho menos and mi energia
solo que abi se acaba el pinche pedo

y no creas tdu que es pue you a tite engo miedo
si el complejo ese es el tuyo
?porque sabes que, ese?
out of pure self-interest
I like to wear only shoes that fit
megusta andar comfortable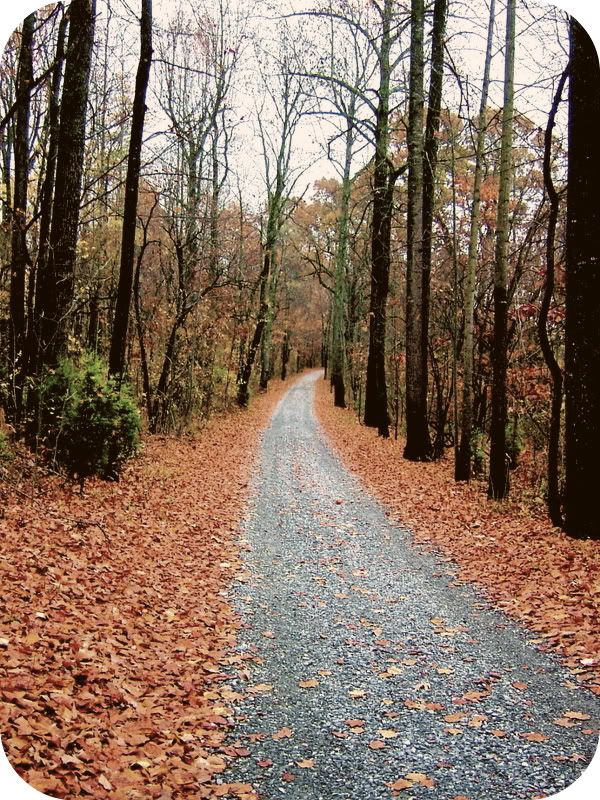 Next are several of my poems of the type I call "observationals." Spending a lot of my time in coffeeshops, i have lots of time to see people who seem to be to be interesting in ways that suggest stories i can only guess at.





the chill of the night



two women,
one blond,
the other,
long dark hair
with the sheen
of fresh-mined coal,
both
bundled
against the cold
in identical red coats

their eyes
meet
and the chill
of the night
deepens




chess night at the coffeeshop



the young chess player,
dark hair spiked
and pointing
in every direction,
concedes
to his older,
more experienced
opponent,
shakes hands,
then moves
to the next table,
standing,
arms folded in front
like the young boys
do
who
were in my younger days
called
eggheads
or brainiacs
or some other
dismissive name
that served to define
a particular class of queer,
boys
never at ease with their bodies
whose ineptitudes
shame them in their own minds,
making them always ready
for a challenge in the realm
of the mind, a chance to join
other brainiacs around a chess table
where minds could make moves
without the clumsy
interference
of inadequate
flesh




the girl in white stockings



the girl
in white stockings
swings her leg,
her unshod foot,
perfectly arched
instep,
like a metronome

fantasies
ensue

on a snowy field
under
bright December sun

in a white room
white walls
thick white carpet

popcorn





going up?



uniformed
in epaulets
proud

captains
of their ships
sailing
their vertical
seas

replaced
in their high-rise canyons
by rows of buttons

going up
and going
down




girl at the coffeeshop with friends



she's
self-conscious
about her slight
overbite
and presses her lips
together
over and over

gives her
a little chipmunk
aspect

but when she
smiles
it's like
opening
the curtains
in a sickroom,
bringing
sunlite day
to the gloom
and her eyes
pick up that
light
and it dances
above her
smile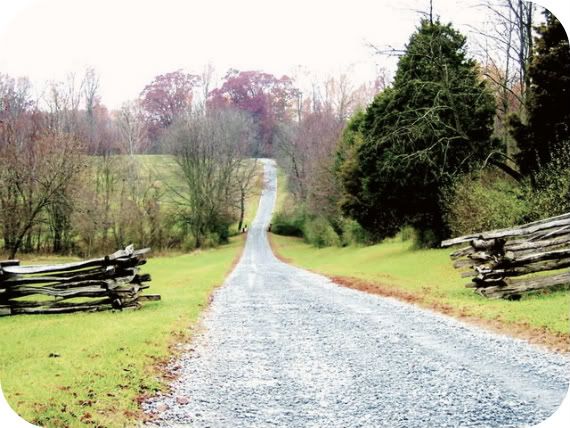 Next I have an uncharacteristically long poem by the great Chinese poet of the Tang dynasty,

Tu Fu

. Born in 712, Tu Fu died in 772. He was known for his artistry and craftsmanship and is most often thought of as a poet/historian for his poetic attention to the political and social disorders of his day.

The poem is from

Selected Poems of Tu Fu

, pulished in 1988 by New Directions. It is from a section titled "K'uei-chou," a city where the poet lived for a period of time.

All of the poems in the book were translated b

David Hinton

.





Reflections in Autumn



1

Jade-pure dew wilts and wounds maple forests, dee
Wu Mountain forests rising wind-scoured from Wu Gorge.

The river's billows and waves breach sky churning, as
Clolus drifting over passes touch darkness to earth.

Thick chrysanthemums have opened tears here twice - my
Lost lives, my lone boat moored to a homesick heart...

Everywhere, urgently, winter clothes are cut to pattern
Above K'uei-chou, fulling-stone rhythms tighten at twilight.

2

Each night, slant light of dusk leaving K'uie-chou, lone city,
I find the Northern Dipper and face out bright capital.

It is true of gibbon's voice:

after three cries, tears

.
Appointive to astray journey on another September raft.

I lie sick, far from incense and ministerial portraits.
Among mountain towers and white-washed battlements, a flute

Mourns. there! Look there: the moon on ivy-covered cliffs -
Already, along the island,in blossoms atop reeds it flares!

3

Over a mountain city's thousand homes, I pass peaceful
Bright morning after morning in a river tower facing peaks blue

Haze thins. After two nights out, fishermen drifting home
Drift. In clear autumn, swallows persist in reckless flight.

Admonitions offered by K'uang Heng earn scant honors
Now; expounding classics is far from Liu Hsiant's heart...

Wealth eluded few of my classmates - clothes and horses
All to themselves, out light and sleek at Five Tombs.

4

People call Ch'ang-an a chessboard now. And grief
Remains, after a century of consequential clamor,

Unconquered. Fresh lords move into the palaces,new
Scholars and soldiers in caps and robes replace old,

And still, gongs and drums bang in frontier passes
Due north. Armies trundle west. Feathered messages fly.

Dragons and fish withdrawn, the autumn river cold,
A peaceful, long-ago country keeps at my thoughts.

5

Palace gates at P'eng-lai face South Mountain. Gold
Stalks stand gathering dew in the Celestial River.

Hsi Wang Mu descends over Jasper Lake in the west, purple
Mist from the east filling Han-ku Pass. Palace screens

Open, pheasant-tail plumage clearing clouds away from
Sun-wreathed dragon scales: His Majesty appears and...

One sleep,startled by year's end on this vast river. How many
Dawns was I at court, the blue gates all sculpted sunlight?

6

From Ch'u-t'ang Gorge to Meandering River, ten thousand
Miles of smoke-scored wind piece this bleached autumn

Together. Through Calyx Tower Arcade, frontier grief
Haunting Hibiscus Park, the imperial presence passes.

Ornate pillars and pearl screens collect yellow cranes,
And gulls scatter at brocade rigging and ivory masts...

Turn toward it, land of song and dance, pity ancient
Ch'in serving kings and princes from the beginning.

7

KL'un-ming, masterwork of the Han: the lake waters,
Emperor Wu's banners and flags, all within sight. And facing

Weaving Maid, moonlit emptiness woven in her loom:
The stone whale of autumn wind, its plates scales chafing.

Zizania seeds wave-tossed in pitch-dark clouds drown,
Frost sends rouge sifting off lotus seed-pods....Frontier

Passes birds alone cross verge into sky. Adrift,swollen
Rivers and lakes truing up horizons - one old fisherman.

8

Where K'un-wu Rad meanders with Yu-su Stream,
Tzu-ko Peak casts shadow deep into Mei-p'i Lake.

Fragrant field-rice parrot grains remains pecked-at;
Jade-green

wu

trees perch of branches phoenix aging. Soon,

Exquisite women gathering kingfisher gifts for spring,
Immortals set out again and their boats. It is late

My florid brush once defied the shape of things. I watch
Now, nothing more - hair white, a grief-sung gaze sinking.




One more poem, a short one I happen to see as I was closing thebook. I like it.






Night at the Tower





Yin

and

yang

cut brief autumn days short. Frost and snow
Clear, leaving a cold night open at the edge of heaven.

Marking the fifth watch, grieving drums and horns erupt as
A river of stars, shadows trembling, drifts in Three Gorges.

Pastoral weeping - war heard in how many homes? And tribal
Songs drifting from the last woodcutters and fisherman...

Chu-ko Liang, Pai-ti: all brown earth in the end. And it
Opens, the story of our lives opens away...vacant, silent.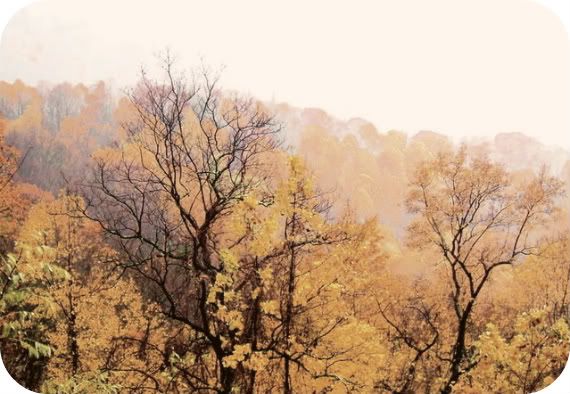 Some days you just gotta do what you gotta do.





"holy popsaboshall''*tute"



I wrote this really
really
I'm saying really
bad
poem this morning
which I have stuck
in our shed
behind the house
back
behind my son's old trading cards
which he was sure would make him
the richest 10-year-old
in the fifth grade but ended up
merely taking up space
and providing tasty paper vitals
for the rats

considering the cost of the cards
it'd probably be more thrifty
if we just provided
each rat
every day
a plate of steak and eggs
from Denny's or maybe flapjacks and sausage
from IHOP,
with the additional benefit
of killing all the rats through a combination
of Cholesterol- induced heart attack
or diabetes…

but the care and execution
of rats
is not what this poem is about -
this is about a really lousy poem
I have hidden away
not to be found for maybe a thousand years
when it will be discovered
by some Venusian anthropologist who will read it and say
"holy popsaboshall''*tute"
what a lousy poem!"

until then
our secret shame is safe,
and maybe even
safe
forever
if the rats eat up all the trading cards
and decide
to indulge in a more poetic
dietary fare








I have next a poet new to me,

Myrna Stone

from her book,

The Casanova Chronicles

, that I bought just this week. The book was published in 2009 by Etruscan Press of Wilkes University.

Stone is the author of two previous collections of poetry and the recipient of a Vermont Studio Center Fellowship and Ohio Arts Council Fellowships in Poetry.

It's kind of an oddball book, but I've enjoyed everything I've read so far. The poems I selected are from the first section of the book, titled "The Ballard Sonnets," with this introduction by the poet:

When Long Island house Alba Ballard died in 1994
she was a minor celebrity nown for her eccentric parrot act.
She left behind her husband Marvin, her son Claudio, over
fifty birds and a box full of parrot-sized costumes.





Fifi Green Remembers



Such a fucking zoo Alba's was -
budgies like me, caiques, lorikeets, lories,
eleven pairs of lovebirds, fourteen macaws,
and ten crazy cockatoos whose daily forays

into my Crispix and grapes I could not abide.
And so I flew the coop and landed right back
here at Paddy's Pub where I'd learned to ride
men's heads and curse the barflies, mill hacks

who ate my nuts and chatted up gals to screw
after their brews. Christ, what a life I've had!
And though, I was a lousy mother hen, it's true
I sometimes still think of Romeo and how mad


He was to hump me while reciting bad poetry.
He was a cocky shit, but I loved the flattery.




Alba, inside the Gates of Paradise



From here I hear my parrots talking below,
sweet Romeo, and the brash, irascible Green,
refreshingly tart and vulgar...what a show
they're putting on, even if their words seem

little more than jabber. Up here there are pea
doves, to numerous to count, roosting about
wherever they like, each a fat and righteously
pious little Christian fowl that I'm man to rout.

Yet throughout today they've watched with me
my husband, Marvin, burning to smoke and ash
my bird stuff - clothing, scenery, props, three
full albums, movies - an act so queer, so rash,

it's haunting. Since he's ruthless, I'll be harsh:


this

,I'll scrawl in the fire's char,

was my heart

.




Fifi Green Reassesses



Paddy's has no fan, so with every goddamm
breath I take I suck in second-hand smoke,
my eyes sting, my hackles go up. The joke's
on me, of course, for here I'm merely a sham
of the youthful Fifi, an old hen who's scammed
herself...As for admiration, I'd go for broke
to excite some, and fuck it all, for one last poke
from a randy cock. But even that door's slammed.

What a fool I was to leave Alba's (where I starred,
puffed up and pampered, as Little Red Ridding Hood
and Madame Butterfly, as Batman's Robin,a bizarre
priest's wife, and a newlywed simulating one good
romp in her honeymoon bed) for this cheapjack bar
in Jersey...Alba, I'd come back to you if I could.




Marvin Shares His Private Photos



See how sexy she is in this shot. Claudio,
sultrier than Loren and Lollobrigida rolled
into one.How could I not have been bowled
over, watching her pose like this in Agosto's
Lounge while light moldedher and theradio
played

Al Di La

? She'd no doubt enthralled
any number of men, but it was me she dolled
up for. How's that for raising a man's libido?

And yet her focus changed once we wed
and you arrived, plus each one of her dumb
beasts after another...I swear she spread
her gifts too far. But look how she plumbs
me here, early on, half-clothed in my bed.
Christ, she could have made a priest come!









Seems like my communications more often turn out to be mis-communications.





communicating with the Ombakabamba Galaxy



scheduled today
for an early Mother's Day lunch in Austin,
but maybe not, email clarification
accidently deleted,
and further communication
akin to listening to signals from extra-
terrestrials in the Ombakabamba Galaxy…

not like the old days
when seeking to communicate
with a fellow being involved merely
picking up your heavy black Bakelite telephone
receiver
and twisting your finger around a dial
for the requisite number of numbers until
you heard, magically, from afar
the sound of what we accepted at the time
to be ringing, barickarickaringa, barickarickaringa,
until someone at the other end picked up the receiver
and you would ask
the answering party if they had Prince Albert
and the answering party would say, yes, we do, but he's in the can
and can't speak to you right now, after which both parties
would go har, harty, har, imagining that clever repartee
had just transpired, paving the way for whatever
business had, in the very first place, instigated
the call, and such business addressed,
that would be the end of that
and both parties would say good-bye
or tootle 'ew if they had seen too many Rudy
Valle movies…

nowadays there's nothing so simple as that -

you got your telephone, which also takes pictures,
performs web-searches, and calculates the orbits of the
furthermost planets in the Ombakabamba Galaxy,
and you've got your email and you've got your texting
and you've got your Facebook and all it's predecessors and successors
meant to kill time for you and all your friends
whom you actually haven't met
and wouldn't recognize if you bumped into them
on the street,
and not to forget your
twitter-twatter and
probably a dozen other things fifteen-year olds
are doing right now that I won't know about
until sometime in September, hopefully, this year…

and all that information flowing
like the Mississippi over its banks,
information pouring from the skies like
a gale in the North Atlantic
and nobody can look at, much less absorb
it all, so that a voice mail or an email I send today
won't be found until next Thursday,
and I'm thinking I could send a good old-fashioned
US Postal Service letter and it would arrive before then,
and would surely be read immediately
since the sight of an actual letter in a mail box
is such a rarity it would be immediately
noticed
and maybe read -

and while that be an excellent option
in terms of long term planning
it does nothing
to help me figure out if we should be
leaving out for Austin in 2 hours
and 13 minutes
or not









Here's

Juan Antonio Meza-Compean

, another poet new to me whose book I just bought this week. The book,

Revolution Reborn

,published in 1998 by the Orchard Press of St. Mary's University in San Antonio.

Born in Piedras Negras, Coahuila, Mexico, Meza-Compean migrated to the U.S. with his family and grew up on San Antonio's west side. He is a slam poet who qualified as the first place member on the 2003 San Antonio National Poetry Slam Team. Later, he represented San Antonio at the National Poetry Slam competition in Chicago. He writes in both English and Spanish.

I have two very different poems from the book. I understand from what I read that Meza-Compean is an outstanding reader of his own work. I think I might like to hear that.





The Suffering



The stadium is silent.
The spectators have dispersed
away from the Sunday setting.
The matadores have removed
their littering wardrobes,
and the sun has withdrawn
to his evening chambers.

The beast lies in the center
of a red-stained ring,
life slowly flowing away
from his wounds,
abrasions swollen with torn flesh,
suffering quietly from sharp injuries
inflicted by human hand
guided by cheers of "Ole!" screams of "Ole!"
chants of "Ole!" of tourists
and screeching spectators.

The beast lies in the center
of the red-stained ring,
suffering sharp throbbing anguish,
heaving, panting,gasping for death,
a death that hesitates,
howling for the pain to stop,
for the wounds to stop throbbing,
for his lungs to stop breathing,
for the echoes of "Ole! Ole! Ole!"
to stop pounding.

Some outside the stadium is laughing,
recalling the grimacing face of the bull
Someone is praising he graceful spins
of red-caped, sparkling dressed butchers
as children taunt each other with their
mucus smudged handkerchiefs.

The night opens her wings.
The tarnishing day finishes its fade.
Rain climbs over the horizon,
falling precipitation curses killers
and rinses crippled corpses.

Death finally arrives
and enters the stadium.
The agent of mercy walks out
onto the red-stained ring
to serve the wishes of the suffering.

The stadium is silent.
Death departs
from the Sunday setting.
the beast lying in the center
of the red-stained ring
is finally calm,
but someone outside the stadium
is laughing,
waiting for next Sunday to arrive,
not to pray,
not to forgive or ask for forgiveness,
but rather,
to kill.




Serenata



The night has undressed herself.
Sprinkles of moonbeams
kindle your balcony.
You emerge
from the edge of darkness.

My eyes become two night-birds
that fly swiftly toward you.
they flutter around you.
Like two spirits,
my eyes sail over you,
searching for consolation,
pursuing the secrets
of your sacred smile.

Softly, a serenade
shatters the silence,
my voice seizes the sight
of your eyes
and my song captures
the soul of your senses.

I sing to you of the sea,
of distant and sedative seashores.
of the alluring and inducing sea.
I sing,
I want to do to you
what the sea does to the rocks
on the seacoast,
what the sea does to the seashore.

Swelling and pounding the coast
of your beautiful body,
swaying and gliding
over the sands of your skin,
creating ripples of sea-spray
that vibrate with sensuous pressure
to a rhythmical sin.
Softly, a serenade shatters the silence,
captures the senses
of the beautiful image
on the bright-eyed balcony.
Singing my song,
seeking the taste of your smile,
I sing,
I want to do to you
what is done to the shore
by the pulsating throbs of the sea.









Here's an old poem from 2007.





legacy



in 120 years
or less
everyone on the planet
today
will be dead

i read that
this morning

that's you and me
gone
and everyone
you know
and everyone
I know
and the last surviving
World War I vet,
as well as the baby
due to be born
at 12:01 a.m.
of the new year
and all the celebrities
you read about in People
magazine and all the
politicians running for
president, losers
just like you and me
in the mortality race,
and everyone who
wronged you as well
as everyone who
took up your cause

all gone,
all of us, succumbing
to the death to which
we are born, all of us

what will be our legacy?

for me,
it's only dust I'll leave behind

dust that blows across
some plain
then into the sky
to become the grit
around which
a rain drop grows,
part of a spring shower
to feed the roots
of grass and trees
and summer blooms
that delight lovers
who have never heard
my name

then back
to dust
again









I have a poem by

Seamus Heaney

, from his book,

Electric Light

, published by Farrar, Straus and Giroux in 2001.

Heaney was born in April 1939, the eldest of nine children. His father owned and worked a small farm of some fifty acres in County Derry in Northern Ireland. He grew up as a country boy and attended the local primary school. As a very young child, he watched American soldiers on manoeuvres in the local fields, in preparation for the Normandy invasion of 1944.

When he was twelve years old, he won a scholarship to St. Columb's College, a Catholic boarding school situated in the city of Derry, forty miles away from the home farm. This first departure from his country home was a decisive one. It would be followed in years to come by a transfer to Belfast where he lived between 1957 and 1972, and by another move from Belfast to the Irish Republic where Heaney has made his home, and then, since 1982, by regular, annual periods of teaching in the United States.

This is the title poem from his collection.





Electric Light



Candle-grease congealed, dark-streaked with wick-soot...
The smashed thumb-nail
Of that ancient mangled thumb was puckered pearl,

Rucked quartz, a littered Cumae.
In the first house where I saw electric light
She sat with her fur-lined felt slippers unzipped,

Year in, year out, in the same chair, and whispered
Om a voice that at its loudest did nothing else
But whisper. We were both desperate

The night I was left to stay, when I wept and wept
Under the clothes, under the waste of light
Left turned on in the bedroom, "What ails you, child,

What ails you, for God's sake?" Urgent sibilant


Ails

, far off and old. Scaresome cavern waters
Lapping a boatslip. Her helplessness no help.

**

Lisp and relapse. Eddy of sybilline English
Splashes between a ship and dock, to which,


Animula

, I would come alive in time

As ferries churned and turned down Belfast Lough
Towards the brow-to-glass transport of a morning rain,
The very "there-you-are-and-where-are-you?"

Of poetry itself. Backs of houses
Like the back of hers, meat-safes and mangles
In the railway-facing yards of fleeting England.

The fields of grain like the Field of the Cloth of Gold.
To Southwark too I came, from tube-mouth into sunlight,
Moyola-breath by Thames's "straunge stronde."

**

If I stood on the bow-backed chair, I could reach
The light switch. They let me and they watched me.
A touch of the little pip would work the magic.

A turn of the wireless knob and light came on
In the dial. They let me and they watched me
As I roamed at will the stations of the world.

They they were gone and Big Ben and the news
Were over. The set had been switched off.
All quiet behind the blackout except for

Knitting needles ticking, wind in the flue.
She sat with her fur-lined felt slippers unzipped,
Electric light shone over us, I feared

The dirt-tracked flint and fissure of her nail,
So plectrum-hard, glit-glittery, it must still keep
Among beads and vertebrae in the Derry ground.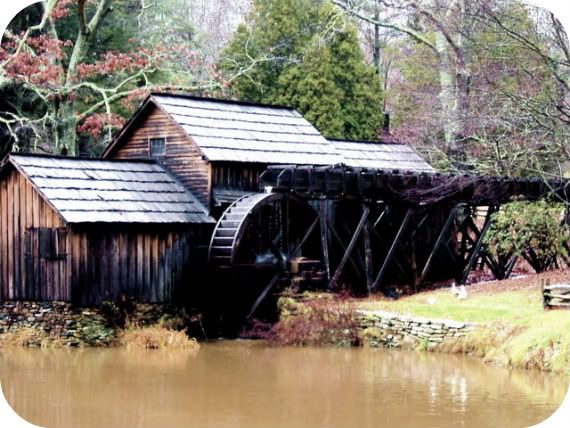 Okay, now for the dirty stuff.





s*x



I was thinking
about sex, maybe
a weird thing
to be thinking
about at 4 pm
on a Sunday
afternoon
but it's not
as bad as it
might seem
since it was
just a piddly
little
non-prurient
internal
discussion
of a
philosophical
nature
concerning the
onset of sexual
maturity, attitudinal
that is, not hormonal,
arising from the viewing
of a movie trailer
for one of those
teenage
grope a dope
movies
it just got me
thinking about
how some kids
grow out of their
natural fifth grade
obsession with sex
early, while others
of great age and ex-
perience
die with that
obsession still
driving
their
lives

having considered
this question,
I have concluded
sexual maturity
arrives at that
moment
you realize sex
is not something
done in the dark
that nobody else knows
about, that, in fact
everybody
not only knows about
it, they do it,
everybody
you see on the
sidewalk
at the supermarket
at work
at the park
where ever you are
does it or did it
or wants like crazy
to do it, that
presidents and
prime ministers
do it, that ship
captains do it,
that lawyers and
judges do it
that the barber
who cuts your hair
does it, that the
prime and proper
lady at the library
and the people
on fox news,
for crying out
loud, do it and
that your preacher
does it and your
Sunday School teacher
and even some priests
do it, though they're
not supposed to tell,
that your mother
and your father did
it or maybe even still
do it, that
their mothers
and fathers
and their mothers
and fathers
mothers and fathers
did it, back
10,000 generations
to two monkeys
humping in a tree,
all of that doing
and thank god for
it or you wouldn't
be here to do it
today

what's the point
of all this I can't
say, it's just once
you start thinking
about all these people
doing it, doing it,
doing it
every where
you turn, you have
to wonder how
the earth doesn't
just get knocked
to a wobbling
right
off its
axis









Next, I have two poems by

Reginald Gibbons

, from his book

Creatures of a Day

. The book was published in 2008 by the Louisiana State University Press.

Gibbons is the author of seven volumes of poetry, translations for Spanish and Mexican poetry and ancient Greek tragedy, a short story collection and a novel. He also served as editor of

TriQuarterly

from 1981 to 1997. He has won the O.B. Hardison Jr. Poetry Prize, a Guggenheim Fellowship, and the Anisfield-Wolf Book Award. A native of Texas, he now lives in Illinois where he is a professor of English and classics at Northwestern University.





These sideways leaps, remembering



These sideways leaps, remembering.
A worn red hair's dignified still-
ness in a ranch-house mud room where
a clock was always counting out
the lifetimes of horses. A big
shabby one-room gray blue house on
12-foot stilts near the Gulf where the
faithful took kids for a weekend
of Bible study but we all
ran through the damp salt air at dusk
laughing even though the teachers
called us. Live possum young hissing
on their dead mother's back. With our
guns we shot armadillos. Out
of white smoke from a grassfire I
had caused came a man appearing
and walking toward me, I thought, but
going past me to get water
to drink. At Mother's slow, clinky
spinet, I tried to quicken what
I could do with Bach's "Italian
Concerto." My father turned his
weary green 1952
car into our driveway (none of
this happens anymore)(did it
ever happen?), he braked, cut the
engine, swung open the dull door
and wearing his hat he got out.




In cold spring air



In cold
spring air the
white wisp-
visible
breath of
blackbird
singing -
we don't know
to un-
wrap these blind-
folds we
keep thinking
we are
seeing through









Here's another old poem, one of a number of observations from the porch of a coffee shop in the near downtown King William district - a favorite hangout of mine until they closed down a couple of years ago.





talent



I can see
workers
in the loft
across the street
remodeling
for a new owner

I've heard
it's for that
actor guy,
the one
who had some
success
on TV
then decided
he was god's
gift
to the movies
only to discover
after a string of
really bad movies
that he heard wrong,
that he was really
god's gift to TV
so he's back now
in a third-rate
series
that's a rip-off
of a second-rate
series
that's a rip-off
of the series
he thought he
was too good for

I wonder
how it will be
to sit here on the
porch
drinking my coffee
right across the street
from such all-around
talent
for downward
mobility









Here's a poem by

Lynn Crosbie

from her seriously strange book

Miss Pamela's Mercy

, published in 1992 by Coach House Press of Toronto.

Crosbie is a Canadian poet and novelist who teaches at the Ontario College of Art and Design University.





For Jayne Mansfield



the boards of the stage groaned and were
spotted in a grey-blue light. out
throats tightened, when the backdrop
fell down. smeared, slats of color
- a mansion like a stone in a fishbowl,
a torn car's shell, fire and water
and she comes.

she carries her head n her hands,
its jagged edges tucked awkwardly
under. her gown spreads like a puddle,
molded red on her cadaverous rounds.
her fingerbones clutch and tear it
from, a skeleton. in a dot shift.
and her wax mouth shudders and gapes.

she told us about the crash, that
metal flaps, an accordion, cut her.
the radio was on when it, a girl's
mouth twisted into a ribbon in the
wheels. she also showed us pink,
a terrible color. so bloodless and
chill. like the skin on the moon.
I give her a mural, done from memory.
she totters off, wall in her arms
leaves a sweet profusion of smiles.
clumps of alabaster, drawn with a
brush of albino hair. the texture
of formica. and lips rise like big red
pudding. your sanguine eyes, so black
and misplaced, olives lost in ice
cream. they look wetly on, past your
bounce and cross, roots grazing at
your formidable brain.

she's walking an ocelot up and down
my sidewalk when I'm trying to sleep.
her heels are thunderous, and my irises
ache from her tin-foil bikini. legs
bounding, dimpled, then pared to the
marrow. he said, the difference was
one of class and that you didn't have
any. how could he feel her, all
stuffed and dejected. look, when the
camera turns her shoulders slump and
her eyes sink like tar pits.
but your body won't stay still. it
beats a platinum tattoo on the grave,
and shines, a wreath of rhinestones.
they buried you on a cold bleak day.
but you'd have wanted calypso music.
and dancers in tight pants,supposedly.
straining at the grey edges, on the
brink of a glass resurrection. push
Plato aside. and wear the robe, and
light the candles. a wind is screaming,
and inverted valentines have covered
the world.









More wildlife adventures.





doing the flamenco stomp on Interstate-10



I've been thinking
a lot
about the spider
I saw scuttling across
the floorboard of my car
yesterday as I was leaving
Barnes & Noble,
the black fuzzy ugly kind
that looks like a black widow but isn't
I hope...

actually not thinking so much about the spider
as about the 278,000 little baby spider
eggs
she's left ripening all around the interior
of my car,
all of them in cozy little nooks and crannies
where I can't see them,
all waiting to ripen and pop some
5:30 in the morning dark morning
when I won't see them before
they all go creepy crawly up my pant leg
and down the back of my neck
and I demonstrate the ability of a grown-up man
of mature and learned years
to scream
louder
even than that super-mega-car alarm
four blocks over
that lets wail at least once a week...

I'm thinking
I'm probably going to have to sell
my car
but in the meantime
I've become quite proficient at doing
the flamenco stomp
with my feet on the floorboard
while driving,
castanets
not included…

okay
I have to stop now,
I think
I feel something
crawling
on my leg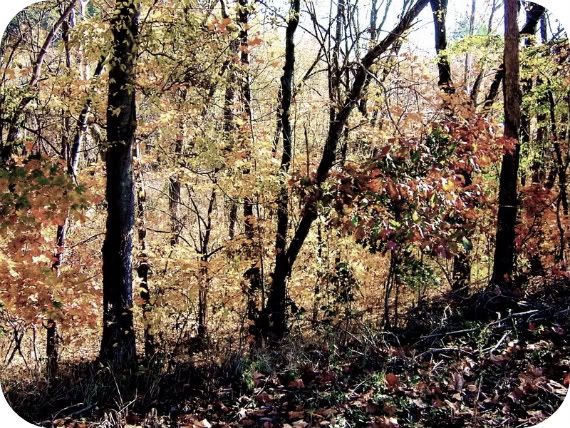 Next, I have a poem by Northern Australia friend and frequent contributor to "Here and Now,"

Sue Clennell

. Sue noted in her email to me that 2 short films of poems on her

The Van Gogh Cafe

poetry CD may now be located on youtube at



http://www.youtube.com/view_play_list?p=8689CA13FBB7F659



The poem was previously published by

Metior

.





Since the darkness



Since the darkness I have been on the wrong
side, the listing side of the ship.

There are always new arrivals
who wait with me to watch the moon suck us in.
Balancing, b balancing.
Scared of the flick knives of cold Januarys.
Scared of the barbed kisses of fished out Mondays.

On shore, beefy voices tell us to sing,
commend a new glue for this crew of scraped knees,
sigh navigator wise at our silent impasse.









I wrote this this week - a kind of rant, not about politics, but about how the politics of the time won't leave my poetic brain alone.





just because this poem is about idjets doesn't necessarily mean it's a political poem though I'll admit it does make it likely



trying to write
a poem this morning,
maybe
something
about how the wind is blowing,
shaking up the trees,
snapping the flag
over at USAA,
(I bet if I was outside
I could hear it
pop
in the wind)
and the possibility of thunderstorms,
welcome rain,
and if it does come, a good strong rain,
I'll be out in my backyard
naked,
stomping and sliding
in the mud
when the first raindrop falls,
flapping and rolling in the grass
like a bird chasing worms,
and the biscuit and gravy I had for breakfast,
especially good this morning...

but politics
continues to invade, steady against
the wind, not the national stuff,
about which I have given up
in despair, resigned
to waiting for the next election,
retaining some hope
that all those insane fucks
from the last election
will be sent packing, back
to whatever hole they crawled out of...

not talking about those national
intellectual and moral
abominations,
but the more local type,
the Texas Legislature, winding up
its bi-annual 180-day session,
dominated by Republicans, the same
kind of slime-sucking snakes
brought to us nationally by the last election,
ending one of the most dishonorable
sessions since secession,
like yesterday, heading into the last frantic
days of the session,
three pieces of last minute
skullduggery,
the "lets's-go-shoot-our-professors" guns in classrooms bill;
and the
"too-damn-many-poor-democrats-voting" voter id bill;
and the
"let's-send-all-them-damn-meskins-back-to-Arizona" sanctuary cities bill
and the
months to the next elections seem to stretch
further and further away
every day
especially when I hear a couple of democrats
at the table next to me yesterday
fuming about how
we shot
bin Laden when we should'a given him
a party hat and party horn and brought him
back for questioning,
but like in "Law and Order"
only after
having his rights read to him
in seven languages
including Sign
and I'm thinking, holy shit!
are these the idjets who I have to look to
to get rid of the other idjets

and see,
that's why I'm tired of thinking
about politics
cause it seems all you ever get is a choice
of which idjets
you're going to let give you heartburn
next

but, then,
it might rain
and I might go sloshing in it
and I've heard talk
that some folks are trying to talk
Tommy Lee Jones
into running for Senator from
Texas
and that'd be almost as much fun
as sloshing in the
rain











Philippe Jaccottet

, born in Switzerland in 1925, is a poet and translator who publishes in French.

After completing his studies in Lausanne, he lived several years in Paris. In 1953, he came to live in the town of Grignan in Provence. He has translated into French Goethe, Hölderlin, Mann, Mandelstam, Góngora, Leopardi, Musil, Rilke, and Ungaretti, as well as Homer's Odyssey, in addition to his own poetry.

These poems are from his book,

Seedtime -Extracts from the Notebooks, 1954-1967

. The book was published by New Directions in 1971, with translations from French by

andre Lefevere

(prose) and

Michael Hamburger

(verse).





October - 1956



The reeds: how their velvety ears burst, allow the slow
escape of a stream of seeds, a crop, in the most absolute si-
lence. A woman giving birth: moans of pain, blood. In absolute
silence, sweet,irresistible slow, the plant bursts aned scatters it-
self on the mercy of the wind.




November - 1956



Trails of fire in the grass before snow
like the flaring in the western sky before night
the soul's leap to attention before death.
A fighter who dresses up in his wounds
*
Above the chasm of that desperate zeal,
those efforts, those smiles, those labors,
the slow raising of monuments, of pavilions
above the chasm those battles, those wounds,
so much effort, violence, passion,
those minute calculations, those monstrous army trucks,
those explosions and crumblings
a whirlwind of leaves more or less guilded
above the bottomless depth
and yet...
of that battle between the chasm and its prey,
however condemned the prey, however triumphant the chasm,
I cannot say yet who will be the winner,
if winner there is, if one can speak of victory,
if that imperious image is not false,
if my glance in picking it up has not already
gone too far, if saying battle I have not
predicted peace, prepared its coming...
O secret of battle, visible in a flight of leaves,
visible in the abyss but never deciphered,
O black I give to my fist as a torch,
as a woman's hair and dark falcon in the blackness
*
Stars veiled by trees, by mist,
winter's face.




December - 1956



Just before eight, when the sky is completely overcast,the
world is brown only, a table of earth. A lamp lit in the street
here, yellow like a sun without rays, there a gilded door opens,
a shadow looks long, at the weather that will come to the garden
*
The mobile, translucid constellations of rain on the win-
dows, they are only veils on the march, seen from afar, cur-
tains closing. The panting irregular wind from the south;the
wind from the north, mechanical.




February - 1959



Frozen snow in the morning.
At night, after day of uninterrupted snow, a landscape
white, brown and black, seldom seen here. That weight on the
trees, so light, as if we looked at them through gauze. A joy
of childhood over the whole village: old men throw snowballs.




May - 1960



Acacia in bloom at night: perfumed waterfall of honey. In
perfect harmony with the first trillers of the birds, the moon,
the flute of the owls. Whiterose bush,crown or diadem. Clear
expanse, without weight or density.
*
All was grey dust save a little fire
and the oriole said: Who are you? What are you doing?
Nothing was moving yet to its end.

No perfumes: it needs the warmth of day. Almost the
first fire in the northeast, a pink powder, scattered.




August, 1960



Even in brightest daylight the day averts its face,
So what can frighten it or make it ashamed?




March - 1961



Hear more dark than the violet
(eye soon closed again th the chasm)
learn to exhale that fragrance
which opens so gentle a way
across the impassible.




March - 1967



Almond trees, from a distance: foam over the landscape,
against the dark background of ashes earth.
Closeup: green, white, yellow,the harmony so short that
one hardly has the time to grasp it. Color of milk.









Here's a few more short poems from a time in late 2007 when I still remembered how to end a poem.





tides



October blue
gives way
to November
gray

and you can
feel
the tides
of an old
year
turning




the last



fog on apache
creek
moon
lost in overcast
sky
streetlights like
liquid
splash and pool
on the path
we
walk alone
as if always
before
and forever
hence

we are the
last




dogs bark



dogs bark
moon
slips between low clouds

morning mist
warns
dreary day

sunburst
as clouds
part, make way

child
with book,
miles away

bright wrapping paper
Christmas
for sale here





country time



was listening
to a country station
on the radio
driving down,
heard a guy singing
a sad song, pretty
good song, in fact,
but the cello solo
surprised me a bit

guy's a good singer
though don't know
his name, sure'n
hell
weren't
Gene Autry




it's a zero-sum world



when I was
young,
I celebrated

each new thing

now
I know that
for each new thing

one
long-treasured
thing is lost




a little night music



damp night
mist
like cold
lace

like diamonds
hanging
in
moonlight

a night to walk
city streets
hat
low over lost
eyes

fading
into shadows
cold and
wet




halfway house



the sky
is full of
stars
tonight;
the moon
bright
and almost full

if I could
throw
a line from here
to there
I'd climb
this night

halfway to
those
stars




skin and bones



229.5
at seven this morning,
down from the peak 280
a couple of years
ago

that's
a whole big lotta
moonpies released
unharmed
to run
free
in the wild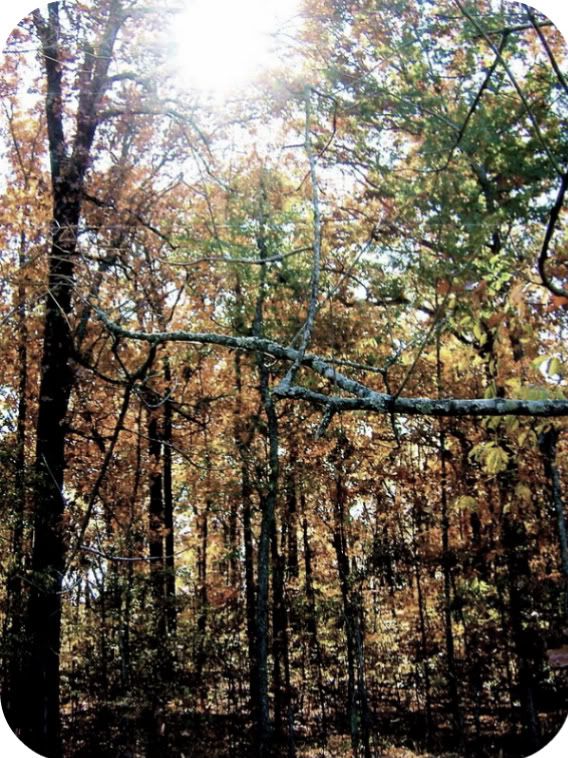 For my last library poem this week, I have several short pieces by

Donald Justice

, from his book

Selected Poems

, published in 1979 by Atheneum.

Justice born in 1925 in Miami, Florida and died in 2004 in Iowa City, Iowa.

Educated at the University of Miami (B.A., 1945), the University of North Carolina (M.A., 1947), and the University of Iowa in Iowa City (Ph.D., 1954), Justice taught English and writing at several American universities and from 1982 through 1992 was a professor of English at the University of Florida, Gainesville.




The Snowfall



The classic landscapes of dreams are not
More pathless, though footprints leading nowhere
Would seem to prove that a people once
Survived from a little even here.

Fragments of a pathetic culture
Remain, the most mittens of children,
And a single, bright, detasseled snow cap,
Evidence of some frantic migration.

The landmarks are gone. Nevertheless,
There is something familiar about this country.
Slowly now we begin to recall

The terrible whispers of our elders
Falling softly about our ears
In childhood, never believed until now.




A Map of Love



Your face more than others' faces
Maps the half-remembered places
I have come to while I slept -
Continents a dream had kept
Secret from all waking folk
Till to your face I woke,
And remembered the shore,
And the dark interior.




Dreams of Water



1
An odd silence
Falls as we enter
The cozy ship's bar.

The captain, smiling,
Unfolds his spyglass
And offers to show you

The obscene shapes
Of certain islands,
Low in the offing.

I sit by in silence.

2
People in raincoats
Stand looking out from
Ends of piers.

A fog gathers;
And little tugs
Growing uncertain

Of their position
Start to complain
With the deep and bearded

Voices of fathers.

3
The season is ending.
White verandas
Curve away.

The hotel seems empty
but,once inside,
I hear a great splashing.

Behind doors
Grandfathers loll
In steaming tubs,

Huge,unblushing.








Next, I close out the week with the very long poem mentioned in this week's introduction.

I like to travel, but only by car. I like to drive across spaces and to places I either haven't been or places I've visited and especially liked. A several thousand mile drive that doesn't go anywhere but in a big look from and to San Antonio is not unusual, though I have to admit, as I'm getting older, the 550 miles across the same desert that it takes to get out of Texas is getting harder each year.

That brings me to the poem.

With my second Ebook being proofed and my third Ebook in edit, I've begun to think about the next book. For several years now I have written daily poems while traveling, describing my progress and putting words to special things/moments I want to remember. Lots of folks have said they like my travel poems so that's what I'm thinking of for my next book.

Posting this poem here is a kind of experiment as I try to figure out how to present poems from several years worth of travel in a way that allows each trip to remain distinct and specific.

This poem is about a long trip Dee and I took in 2008. As usual, I, who like the road, made the first half of the trip alone, picking Dee, who perfers to fly, up in Columbus for the trip home, taking in the Blueridge Parkway, the ultimate destination of the whole journey, on our way home.

As you read this, consider a book of maybe ten or twelve of these poetic excursions, a couple longer this one, some shorter.





crossroads




Day 1 - Little Rock

545 miles

San Antonio
to Dallas on Interstate 35 -

one of the first of the interstates,
rough in places,
like we're still driving
on the first shovel of asphalt
Ike-We-Like pitched out in 1950 something -

Dallas to Little Rock
on I-30



a pick-up
pulling a horse trailer,
alone in the back
one horse,
a palomino,
golden mane and tail
and eyelashes
flaring
the wind,
brown eyes watching
as i pass



Temple, Belton, and Waco,
places
where dull people
go
to get duller



a hawk
slips slowly from the air
to land on a fence post,
watches,
sees all with yellow eyes
that view all that moves
as potential
prey



Red Oak,
little town before,
now just a raggedy
little spot on the road
on the poorer fringe
of the ever-spreading Dallas
metroplex



i stopped once for dinner
in Red Oak,
heading home from a meeting
in Dallas 25 years ago,
a wonderful dinner,
prepared
and served
by a little old lady
no more than four feet tall



Dallas,
where snotty
white
right-wingers
go to get snottier
whiter
and even more right-wing



xurbs follow I-30 to the
northeast,
a paved-over world,
the only grass that
that survives
struggles
in the cracks
in the concrete



Waxahachie,
i like it
because
saying the name
makes my mouth feel good
and the only reason
to say it
is when you're passing through it



orange sky
like mist
through a forest
of orange leaves



Texarkana,
where a line down the middle
of the street
in a business district
divides
one state from the other -
appealing to my dislike
of lines and boxes
and borders
that don't mean anything



lakes and ponds
and waterfowl,
a crane passes over the road,
low,
long neck outstretch
wings spread,
a dark shadow
against
a nearly dark sky



dark dark
night
in Arkansas



red sky
in my rearview,
the road like a tunnel
through the dark,
tall, thick forest
on either side



Hope behind me
Little Rock ahead



last time in Little Rock,
1980,
going home from somewhere,
hitting the city
the night of a UT-U of Arkansas
championship
playoff - no hotels anywhere
except, finally,
a sleazy rundown dump
in a slummy looking neighborhood
with bugs in the bathroom -
was i the kind to carry
a handgun
i'd have slept with it
under my pillow



this night,
better,
clean room,
king-sized bed,
and a bug-free bathroom



Reba
asleep on her little bed
in the corner,
11 hours on the road,
now i would join her
but for the woman singing,
badly,
in the next room over



Nashville tomorrow


Day 2 - Nashville

940 miles

Nashville



i wanted to write about
to forest,
the colors, gold and yellow
and the the red-brown color the crayola people
used to call
Indian red or Indian brown
or something like that

and in the middle
of all that gold and yellow
and red-brown Indian whatever,
some low bush that's flaming bright red
scattered among the trees
like little fires
burning in the woods

and i wanted to write about
the flock of ducks that flew over
in perfect V formation,
near enough to the ground
so that each duck could be seen
and counted
as an individual,
close enough to the ground
that i could hear the flapping
of their wings
and the mutter-quacks among the ranks

and i wanted to write
about
the hills, reminding me
of the hill country of home,
but soft hills, none of the hard face
of caliche and cactus and mesquite,
just soft
soft
forest-hills, trunks climbing close
together

i wanted to write about the sun
this morning
and how it lit the colors of the trees
and the covered the sky
from mid-afternoon, bringing
shadow
and mystery
and darker colors of the night



i wanted to write
about those
things
but

for two days
through two states
i have been unable to find
a national newspaper

again and again and
again
i talk to someone,
ask a question of my server
at a restaurant
or the cashier at a gas station
or the desk clerk at a hotel
and again and again and again
the response i get is
"uhhh, what?"
like it's some foreign language
i spoken,
a riddle i've presented to them
a conundrum
that strikes them dumb
in the middle of the day

and,
for the second night,
i arrive late,
trying to find an unknown location
on strange streets
in a strange city
in the dark

and finally,
arriving at my destination,
achieving my goal
for the day,
too tired,
too dark,
and too cold
to get back in my car
to search for a good meal,
too tired even to care
that KFC is greasy and harmful
to healthy bodies, i cross
the hotel parking lot
and buy my bucket of the colonel's
original,
take two bites
and strip the meat off the bone
for Reba
who doesn't mind it so much
that it slides down her gullet
like a slinky
on speed

all this
to make me very cranky,
crabby, even,
much too
to describe the glories
of Tennessee
foliage
and give it
its due

better
tomorrow
in Charleston,
West Virginia


Day 3 - Charleston

Charleston,
West Virginia

1,440 miles

a cool
brisk morning
starts my day

and a waffle
at the Waffle House,
everywhere here
but long gone from where i live

better
in the remembering
than in the here and now



less than an hour out of Nashville,
i find the best roadside park
in the USA,
surrounded by trees
with a slow muddy river flowing nearby

the forest colors
have changed,
the yellows gone
as we have journeyed
further north
and the gold is starting
to fall as well, a shower of golden
leaves
around me
as I stand by the river



and just a little farther
down the road,
something new
with something old



Huddle In
with friendly servers,
dark thick coffee,
and pie,
not homemade, i'm sure,
but good,
without the usual taste
of something
made by robots
and child slave labor
in East Berserkistan



all before 10 a.m.

i'm surprised
by Knoxville, a small city, i thought,
but with expressway traffic
that reminds me of Houston or Dallas,
complicated
by highway closure that routes me
on a loop around the city,
leaving me
at detour's end
concerned that i had missed the turn-off
that would route me to Virginia
rather than North Carolina



the colors now
are mostly shades of red and brown

on a hill
surrounded on four sides
by forest
a horse enjoys a pasture
all his own



i notice
how all the pastures and grass lands
are cut short,
manicured as if for golf -
only the woods
seem to harbor the wild



in a dell
green as spring,
a small church,
white clapboard with a white wooden
steeple
rising twice the church's height

on a hill behind the church
rows of tombstone
in rank and line,
climbing
the hillside like steps
to an afterlife that,
if we are all lucky, would look
exactly this green little dell
and this white little church



finally,
Virginia

i've lost an hour somewhere
when i changed time zones
and am another hour
behind besides



i stop at a park
just across the state line
so Reba can walk and pee

just across the highway
three cows
line a ridge, dark cut-outs
against the sky



we are climbing

unlike mountains
in the Southwest that stand starkly
against a dusty desert floor,
mountains here are discreet

only the popping of my ears
tells me they are there



the road rises in front of me
bordered, as always, by red and brown forests,
at the top,
a silver-dollar moon
on a pale blue sky



reaching,
finally, the road to Charleston,
i turn
and traverse the mountains
in the dark



two long tunnels

you know you're
in the company of miners
when the solution
to getting to the other side of the mountain
is to go through it,
not over
or around



finally,
Charleston,
an industrial city
of smoke and steam and light
following
the path of a long mountain hollow


Day 4 - from the airport

Columbus,
Ohio

1,703 miles

a grey day,
damp and overcast,
fog drifts
over the hills

lost
and hour out of Charleston,
hwy. 35
became 810
last week

not
on any of the maps

finally
find someone at a Quik-Stop
who tells me
"ahh, well..."
and he points to the road
right outside
his store,
hwy. 810, the road
i've been traveling the wrong direction on
for 25 miles



finally
straightened out
i follow the road,
a narrow two lane that twists
with a river north,
on the river side
shacks,
square little homes
with junk cars
and several hundred dollars
worth of scrap metal
in front
and on the other side of the road,
great brick houses
with wide green lawns
and barns
and horse stables



then
i pass a little village
where all the houses seem new
McMansions
side by side and a little village green,
everything green and fresh
and i wonder where the old houses went,
the little square houses
with junk yard
landscaping,
and the people who lived in them

finally
a sign across the road
welcomes
to Ohio and the tiny little road
widens to four lane divided,
a beautiful road
but the speed limit is 15 to 20 mph
too slow



i am stuck, watching
the hills go by, mostly bare now,
leaves fallen in the night freezes,
trees tall and stark against the gloom



an hour lost early
now another lost to the snail-paced
speed limit
and my two hour drive
turns to four hours

again,
it is dark
when i arrive

and i still need to find the airport,
in a strange dark city,
on strange dark streets

i pick up Dee tonight
as she joins me for the six day
meander
home


Day 5 - Columbus

Columbus

after four days
on the road,
a
rest day



another
dark day,
gray and overcast
again,
rain hanging back
like the word that gets caught
on the tip of your tongue,
there
but not there,
waiting in the wings,
waiting for its cue
to bring on the storm



up early
for a short drive
down to Bob Evans
for breakfast

stopped
along the way
by a very polite
Columbus police officer
who explains
the State of Ohio's view
of u-turns -
don't do it, he says
with a smile
and passes us on our way

then a drive down Dublin-Granville
to Old Dublin,
enjoying
along the way
the houses that line the street
as we creep through the Village of Worthington
(established 1803, the sign says)
and its school zones

Dee prowls the little shops
of Old Dublin
while i enjoy
the luxury of a latte
and a Times at Starbucks,
this, assumed as an entitlement
a week ago, this fancy-shmancy
upgrade of regular old joe
and daily national news,
now joins my list of things
to be thankful for

more
intense map scrutiny
and airing of differing opinions
of the relative merits of South Hwy 71
as opposed to South Hwy 315
until we find ourselves
on Broad Street,
outside
the Columbus Museum of Art
where we had intended to go all along,

their show this month, "Objects of Wonder,"
which could as well describe
our success in arriving at our
destination
without bopping each other over the head
with our competing maps



all in all
a good show,
but i went to school with Art
(Fastinbinder Jr.)
and once you've seen one Art
you've seen them all



we drive around downtown
for about an half an hour,
mainly because we're lost
and can't find Short North,
the arts district
and i notice there seems to be
a church on every other corner,
and not just churches,
but huge cathedral looking things,
D thinks they're beautiful,
I think they demonstrate why gothic
went out of style,
ugly
as the hell they're trying to get
the faithful to avoid

finally,
and by accident, as you might expect,
we find ourselves on High Street,
right in the middle of Short North,
the arts district, but the galleries
all seem to be closed,
so we settle
for a late lunch at Betty's Food & Spirits,
named, it might be, after Betty Page,
whose photos, along with other mid-century
pin-up girls, paper the walls

the most vivid dreams
of my 14-year-old days and nights
revisit me
as i enjoy a bowl of beef vegetable soup,
a bit thin of broth for my taste,
but full of vegetables, and thick chewy bread

the day ends darkly again before 4 p.m.



and now it's 8
and the rain that threatened
all day
has finally come



Dee is asleep
and Reba is asleep
and i am finishing up the last chore of the day,
trying to peddle a book
at the bookstore on Dublin-Granville
that used to be a church

owner's out,
won't be back for a week,
so i left a book and my email address

tell him to email me, i tell the clerk,
if he wants some more

she indicates,
without actually saying it,
that i probably shouldn't be sitting by my email
waiting to hear from him

oh well,
it could be worse,
i could be trying to sell
aluminum siding

tomorrow,
back to Virginia,
to Roanoke if the weather holds


Day 6 - Roanoke

Roanoke,
Virginia

1932 miles

early start
planned, but as usual,
early became late
and we didn't get out of the hotel
until 9:30



warmer,
but rain closes up
the day,
wet street, wipers
on intermittent



we both thought
Columbus was good for another day or two
and we might have stayed,
but the Blue Ridge Trail
and the Great Smokey Mountains called,
and if we were going to spend any time there,
but we had to move on,

71 through the city
then connecting to 77
through Ohio
into West Virginia,
through Charleston,
and on toward Virginia
on a great, wide,
four-lane divided highway
paid for by tolls, three toll stations,
$1.25 at each one, a bargain
for travelers like us



when i passed this way
two days ago, it was dead-black dark
and i couldn't see anything but the lighted island
my headlights threw ahead of me

today, i appreciate the tree covered hills
and vistas
as we curve around the mountain side

though the rain has stopped,
most of the color on the hills is gone
and what remains
is draped in drab by the overcast sky



instead of staying on 77 all the way to hwy 81
in Virginia, then east to Roanoke,
we take a short cut on 460
that will take us on a more direct route



a smaller, slower road
with dips and turns and twists
that takes us across a river
then alongside it for twenty miles

people here are different from people
in Texas who post the name of every
river and creek,
whether flowing water or dry,
that every road, paved,
caliche, or blowing dust,
crosses - we value water
for its scarcity and want a name
everywhere it might be found, even
if only a couple of days a year

here even rivers have no posted name

this river,
wide, with white-water rapids,
deserves a name
we thought,
even if only the name we gave it

a "man with no name" river
we have named
El Rio Sin Nombre



the rain stopped
two states ago, but as we approach Virginia,
the temperature dips
and fog rises from the hollows
and slides over the mountain tops



a white house
on a hill
surrounded by leaf-bare trees
and behind them,
mountains
showing bits and pieces
through the fog

on the road
short, thick-foliaged pines
stand, crowded side by side,
like spectators
standing shoulder to shoulder
watching a passing parade

or, i think of the hundreds of clay soldiers
lined in rank after rank
buried with the Chinese emperor

fog drifts around them
and that shifting fog, the soldiers
seem to move,
coming alive while their emperor
still lies as dust



finally,
we end our journey for the day

tomorrow
a full day in Roanoke


Day 7 - Jefferson's other plantation

a long day
yesterday, so today
we decide to take it easy

breakfast first, we think,
but, over the 10 miles from our hotel
in Salem,
to Market Square in the center of Roanoke
we see not a single restaurant, not even more than
two or three fast food joints
which i exclude from the category of acceptable dining

finally,
finding a place to park at Market Square
we begin asking
about food



a fellow at the produce market
suggests Ernie's,
right around the corner,
a tiny little place, long and narrow,
just wide enough to set up a line booths from front to back
and a couple of stools
backing up against the grill

it is crowded, only one booth left when we slip in the door,
and noisy, downtown people, hardhats to neckties
and all fashions in between

Ernie the proprietor is also Ernie the cook

best breakfast
in months - 2 eggs over easy,
sausage patties, dry wheat toast
and thick, dark coffee



after a walk around the square
we settle in for a tour
of the art museum

a large futuristic building,
ten galleries
of art
with lots of spaces between pieces



16.00 for the two of us -
makes me wonder when public art, funded by public money,
will become available
at prices the general public can afford to pay



some great photos in one gallery,
come classic American portraiture
in another; one gallery devoted
to the construction of the museum itself
and several other rooms
whose contents so impressed me
that i can't remember a thing about them now



except for the homeless man
sleeping
in the corner of one of the galleries,
not real, of course,
but a presentation of reality,
an essay on invisibility
as museum visitor after museum visitor,
myself included,
walked past without seeming to see him,
stopped and looked at paintings hanging over
the space where "he" slept
and not seeing, as if the homeless
lived in an alternate universe, unseen and unknown
to us until they panhandle us
or scream and rant on a street corner



having seen
what we could find to see
at Market Square,
we headed out toward Lynchberg
and Poplar Forest,
Thomas Jefferson's second home and plantation

we find the home
following a series of smaller and smaller roads
and finally a narrow driveway
through a deep forest of tall poplar trees

acting as his own architect,
Jefferson created an octagonal structure,
a shape he preferred for better light
and ventilation,
with wide verandas front and back
fronted by Greek columns,
sitting in its high place
looking like a temple
on some high Greek mountain



from his grand veranda
Jefferson
could look down on the nearest
of his 4,000 plus acres

large poplar
trees,
yellow leaves
still holding on
despite the lateness
of the season;
a gentle slope of close-cut
grass;
a creek running fast;
another pasture, tobacco fields
in Jefferson's time, a crop he despised
but planted anyway
because he needed the cash;
a forest of poplar trees broken
by a winding crushed-shell drive

around the side
and in the back, slave quarters,
not for the cultivated eyes
of the gentlemen and ladies
of the Commonwealth of Virginia



such an enigma,
Jefferson,
a genius, the greatest mind
among the founders, and perhaps
the most conflicted,
hated tobacco as a noxious weed,
a destroyer of the soil,
but grew it anyway,
a slave holder who hated slavery,
saw it as a vile practice
despoiling the country he helped create,
but never freed a slave,
until his death,
and then only his own slave family

it is of such contradictions
that this American nation is made,
some still visible
even to a passing eye
in these short seven days of travel


Day 8 - Asheville

Asheville,
North Carolina

2,601 miles

cold in Roanoke,
42 degrees,
and damp
with a stiff north wind

our plan
for today is to drive the
Blue Ridge Parkway,
that section of it from
Roanoke
to Asheville, 233 miles,
following the boney ribs
of the Appalachians
though Virginia
and into North Carolina

it will take all day



through the curves
and thick forest
of poplar and pine,
leaves falling like
golden snow,
we begin to climb



the road is good,
a federal park road,
two lanes, well maintained



a half dozen
wild turkey
along the roadside,
undisturbed
by our passing

a fat deer
i see ahead
leaps across the road
and through the trees



the weather,
bad when we started
gets worse

we had started
ahead
of a cold front
rushing down from
Lake Erie
and for a while
we stayed ahead,
but every time we stopped,
for a picture,
to give Reba a walk and sniff
and pee break,
or just for a walk -around
for ourselves,
the front passed over us
and for a while
we would be in its midst



we are enfolded
by the rain
and the fog
and the forest all around us



all of the facilities
along the way,
restrooms,
restaurants,
lodges are closed
for the winter,

but many small mountain
villages
line the route, some
a quarter mile or less
off the parkway



lunch in little Maybry Mill,
Becky's Home Cooking

from what we see,
Becky might be the middle-aged fellow
who takes our order, grills our burger,
and collects our money when we're done

an oil field looking guy
like i used to see around the oil fields
in South Texas,
two fingers missing
and permanent grease under
the nails that remain

he's the only person we see,
but for a family - mom, dad,
boy with a gimme cap,
and a little blond girl
who keeps looking at me -
and an older man who says
he's waiting for a business
associate to join him for a meeting



each time we get behind
the cold front
it takes longer to get ahead again

soon,
we are stuck in it
and cannot catch up



grand vistas
across green and gold hills around us,
cleared pastures,
little villages
with little white houses
and broken-down barns
and church steeples
and yellow school buses
parked behind schools closed
for the weekend

the temperature
at 3,700 feet
is 37 degrees,
a fierce cold wind
blows through the wooded valleys
and across the high crests,
so strong
it billows my Levi jacket
out from my back like blue wings,
almost lifting me over the edge

the chill factor is in the teens



it begins to snow
as we approach Boone, North Carolina

enough
to take us off the parkway
and on to hwy. 26 to Asheville


Day 9 - Birmingham

Birmingham,
Alabama

2,962 miles

with bad weather
bearing down hard on us
we decided last night
to head south
today
to warmer weather,
but first one last stretch
of mountain vistas
across the Great Smoky Mountains

but the weather made a quicker turn
for the worse overnight than we had expected



heavy snow
during the night
has dusted white
across the lower elevations

higher,
thick dark clouds
wrap around the mountains,
covering them like a dirty white blanket



we asked our waitress
at the Waffle House
about what route she would recommend
and she was quick to say
we should stick to I-40 and bypass
the higher passes



the soft, slow slur
of a southern accent
can make a Southerner sound stupid
to many ears,
especially a Southern woman

pity
those who believe it true



the day passes
dark and rainy,
begins with the long descent,
miles of descent
between snow powdered
peaks
to the lower lands of North Carolina
and then Alabama



i expected
cotton fields
but found forests, instead,
still with all the colors of fall,
turning more and more to green
as pines begin to infiltrate, then dominate,
tall thin giants
straight as fence posts
with a bushy crown at the very top



Birmingham
as the sun falls,
the closest we've come to ending the day
before dark

our hotel
near the interstate,
is easy to find -
for the first time
we settle into our room
before 9 p.m.


Day 10 - Lafayette

Lafayette,
Louisiana

3443 miles

three states today

Alabama
Mississippi
Louisiana

cool
when we began
in Birmingham,
low 40's
with a clear sunny sky,
the first
since we left Columbus
whatever many days ago

it is a beautiful day

our passage through
these most southern of states
is uneventful



lunch at a little truckstop
in Pearl River County,
Mississippi,
3 county deputy sheriffs
at the table next to us,
all black,
making me think of my first
trip though the south,
on a bus
in the spring of 1966,
white and colored waiting rooms,
white and colored restrooms,
white and colored water fountains,
illegal
since the passage of the civil rights act
of a year earlier,
but lifelong habits break hard,
people still segregating themselves
because that's the way they knew

but hard or not,
habits change
and what could not be imagined
becomes routine



the forests
deepen and thicken

for awhile
the edges of
true wilderness can be seen

thinning
as we pass into Louisiana,
through Baton Rouge,
50 miles to Lafayette,
most of it on elevated highway
passing over lake and swamp

an easy end to the day
we expect,
the hotel is directly off the interstate
and it's still daylight

but the first hotel is a disaster,
three rooms,
all with one problem or another

after 30 minutes
of being moved from room to room,
we repack
and go to another hotel
next door

cajun cooking
at Prejeans for dinner,
spicy gumbo
and a dozen fried shrimp,
with a fiddle band
doing its best to play over
a large room full of loud-talking diners

early to bed tonight,
early to rise tomorrow

home
before dark,
if the gods of Houston traffic
allow




Day 11 - home court



there is pleasure
in travel
but comfort
in routine and the everyday

so
i'm back

second table from the rear,
by the window,
back to the river,
looking out on the corner
of Martin
and Soledad,
San Antonio, Texas

life
in the slow lane,
looking
for a poem
in all the old familiar places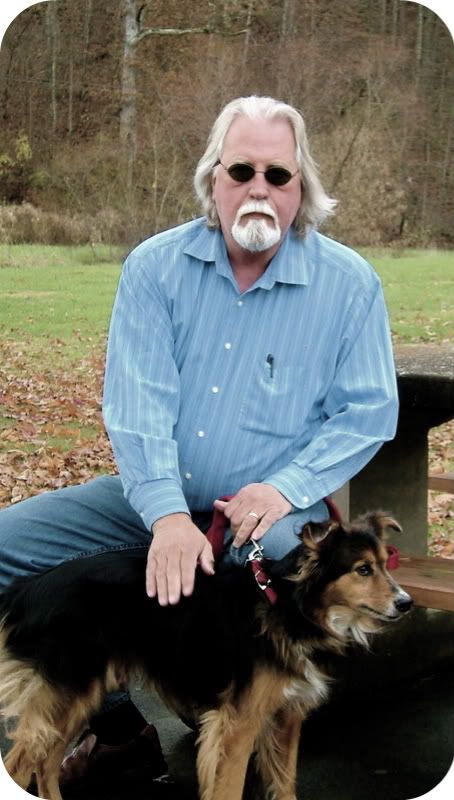 Photo by Dora Ramirez





Did this once;don't want to do it again. Blogger.com, my Here and Now blog-host, took my original, completed post down and left me with an unedited, unproofed draft that I have now worked on, AGAIN, and maybe fixed and maybe not.

And I am still allen itz, owner and producer of this blog and pretty damn pissed at Blogger.com at this particular moment in there checked history of doing maintenance that screws every thing else.

Done is done and this is done.