Los Tres Hermanos
Friday, April 22, 2011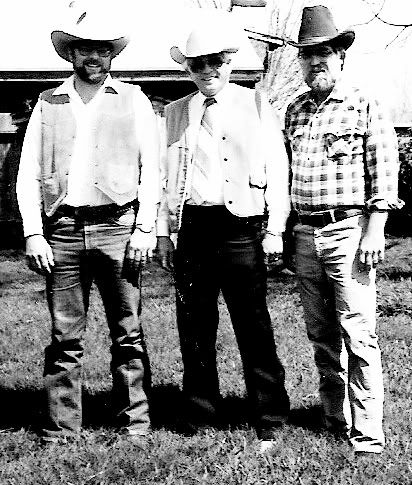 My younger brother, my older brother, & me, Corpus Christi, Texas, Circa 1985
Photo by Dora Ramirez
VI.4.5.





No featured poet this week, but I do have some pictures by long-time friend,

Bob Anderson

. There'll be more on Bob when you get to his photos.

My photos this week are some black and whites I picked because I like them. I also have included some personal-history pictures. I don't usually caption pictures, but I did caption these because it's my blog and I get to do what I want to.

Here's the line-up for you reading pleasure.




Stephen Berg


His versions of:


Bankei Yotaku




First Song




Manuel Blas de Otero


Enough
Man


Arthur Rimbaud




Defilements





Me




Pope G and the cowboys





Deborah Garrison




The Kiss





Me




the cootie conundrum





Steve Healey




best bond ever





Me




up at 4:30





Norman Stock




Thank You for Your Helpful Comments





Me




the Spurs lost the first game of the finals





Ralph Angel




Breathing Out





Me




nights are cool and breezy





Rikki Ducornet


She is a Robber
The Lunatic Algebra



Me




happy birthday to me





Sonia Sanchez




Blues Haiku





Bob Anderson


Photos from Turkey (mostly)



Me


the woman who reminds me of Gertrude Stein
Sunday breakfast at IHOP
blind date



Sappho


Fragments from

Book V - The Taut Tongue





Me




puddles in the parking lot





Wendell Berry


Let Us Pledge
The Vacation
The Widower
The Storm



Me




this…that…whatever





Julie B. Levine




Rain at Night





Me




I blame it on something I ate





Ishle Y Park




New Year's Eve





Me




ever after





Yusef Komunyakaa


Bedazzled
King of the Hill



Me




fat lady with a parasol passing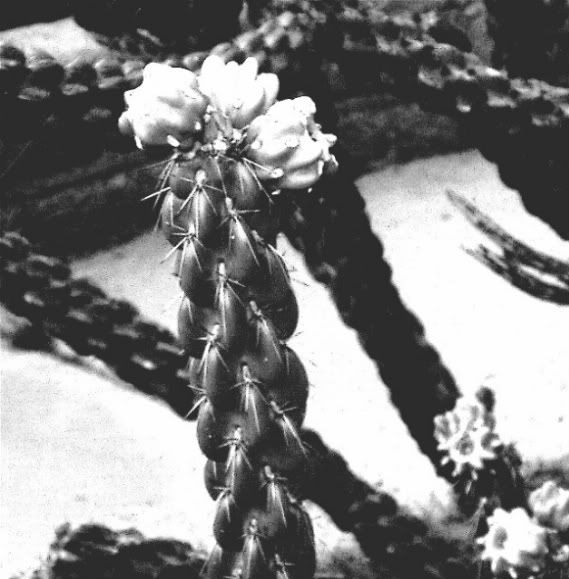 First off, I have several poems by

Stephen Berg

, some his own work and some "versions" of poems by other poets that have been translated by someone else into English. (I like this "versions" word in that it clearly describes what's going on. I'm quite dissatisfied with well-known poets who present and claim credit for "translations" from languages they have no knowledge of.)

The poems are from Berg'sbook

The Steel Cricket, Versions 1958-1997

, published by Copper Canyon Press in 1997.



Berg's first poem in the book is taken from a work by Bankei Yotaku, a well-known Rinzai Zen Buddhist master, and the abbot of the Ryomon-ji and Nyoho-ji who was born in 1622 and died in 1693.




First Song



never was always will be
mind before mind
earth water fire wind
sleep there tonight

you you on fire
burning yourself
attached
to this burning house

search
all the way back
to the womb
can't remember a thing

good bad
ideas
self self
which?

winter's wonderful
bonfire's
ridiculous
in summer

summer breezes
irritate
even before autumn's
over

rich now
you hate the poor
and forget when you
had nothing
you saved every dollar
a friend
watched by the famished
wraiths of your self

your whole life
making money
could not pay off
death

clinging wanting
nothing on my mind
that's why I can say
it's all mine

you want someone you love
now
only because
you never knew her

you can't forget
not to remember
someone you never forgot
who?

looking back
you see it one brief evening
realize see
everything's a lie

bitter? does this
incredible world of grief
hurt? why wound yourself
brooding on dreams?

no hands no eyes
nothing exists
touch see
that's it

all this
is unreal
instead of clutching your head
go and sing

you mind
yours
torments you
because you need it

hating hell
loving heaven
torture yourself
in this joyous world

the hating mind
itself is not bad
not not hating
what's bad

good bad
crumple into a ball
of trash
for the gutter

ideas about
what you should do
never existed
I I I

finished
with Buddhism
nothing's
new

enlightenment really?
"mine"
keep wrestling with yourself
idiot

these days enlightenment
means nothing to me
so I wake up
feeling fine

tired of praying
for salvation look
at those poor beautiful flowers
withering

saunter
along the river
breath
in out

die live
day and night here
listen the world's
your hand

Buddhas
are pitiful
all dressed up dazzled
by brocade robes

enemies
come from you mind
right wrong right wrong
never were

call it this that
it doesn't exist
except this page
except these wavering phrases

praised abused
like a block of wood straight through
my head's the universe
can't hide my ugliness my clumsiness

so I just go along
with what is
without anger
without happiness

nothing to see nothing to know
before after now
call and you'll hear
in heartbreaking silence


Next, two short poems Berg made from poems of

Manuel Blas de Otero

.

de Otero, who was born in 1916 and died in 1979, was a Spanish poet born in Basque country and one of the most influential anti-government poets of the Spanish Civil Way.





Enough



Imagine for a minute how miserable I felt
when I though that God, the only living thing, doesn't exist,
or if He does is made of nothing except
earth, water, shadow, and wind,

and that death - Oh I'm shaking like crazy -
is and emptiness without even the light from staircase,
a colossal hole that sinks endlessly
into a noting of moist silence.

Then why live, sons
of mothers, at what window be, crucified ones
and all you others? Enough death.

Enough. God, stop killing us wrong like this
or if you can't, just let us dangle way up
above you - howling river that overflows -.




Man



One body after another until death,
on the edge of nothingness, I cry out
to God, and his silence bounces back and chokes me.

God, if I have to die, at least
be awake. Night after night I still don't
know if my voice is going to be heard. I talk to myself.

I lift my hands, you cut off the fingertips.
I open my eyes to you, they catch fire.
I'm thirsty, salt flows out of sand.

Here's what being a man is: his hands are full -
horrible! He exists, he doesn't exist - eternal, criminal
angel whose giant wings are chains.


And last, Berg provides his own vision of a well-titled piece by

Arthur Rimbaud

.




Defilements



ancient animals fucked running
glans filmed with excremental blood
our fathers showed their cocks
unsheathed them pulling the scrotum out to display it
you needed a huge one to fuck women or pigs
don't envy a rhino's we're big enough

but sadly we've given up wielding our shlongs in public
showing off like children frolicking in the woods
often I've watched men
shitting behind hedges
learned what the ass is for
white screened by hair

woman have a tuft of right there
focused like a dark flame
everything to be naked studying it
I also dreamt of eating the deep pink lips that pout
after fucking wet with my sperm
dreamt my mouth was often
open on it
as if proof of a soul depended on that act
as if that were my soul
kneeling sucking on it weeping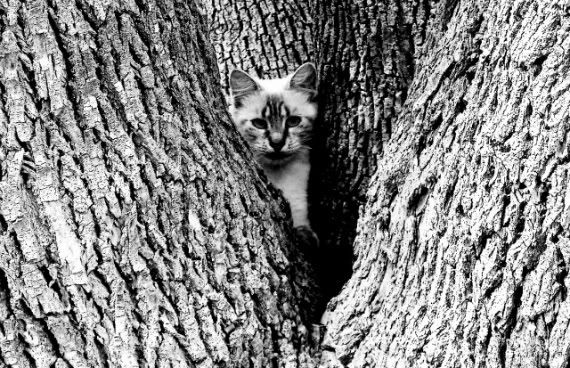 I wrote this last Friday, some calendar considerations interrupted by some cowpokes riding in from the range.





Pope G and the cowboys



Good Friday,
so designated by those
who believe the stories, which
I do not, so for me it's just another Friday,
this one April 22 in the year of our Lord, 2011,
as so designated by
Pope Gregory, back in the day
when popes were pretty much
the boss of everyone except in places like
China and Mexico and Peru and
Oklahoma and India and certain islands
where giant heads were carved from stone
and set to serve as sentinels to the sea, but in all places
not overrun by going-to-hell pagans, like Italy
and France, Popes were big deals,
the big enchiladas,
so to speak,
running the show, setting the rules
and the boundaries of fact and fiction
and old Greg was especially
that way
and liked to make up stuff
like calling houseflies dragons
so everyone with a fly-swatter could
be a dragon-slayer
to the glory of Christ…

but wait
four cowboys just walked in,
real cowboys
with jeans and boots and
knife scabbards and cell phones
stuck on their wide embossed belts
and great big hats, like mobile tents for your head,
real, by gosh, cowboys , like I used to see when we lived
further south and don't see to much here
except during rodeo weeks

and they're having a real interesting conversation
about hummingbirds flying thousands of miles
and whooping cranes
flying back and forth to the Texas and where ever they spend summers,
and how the upcoming drought
which limits the flow of fresh water into the bays
along the Texas coast kills the food
they eat when they're here in the winter, it's like knowing
how to get home and nowhere else, one cowboy says, and when
you finally get home, the fridge is empty
and you have nothing to eat
until summer comes and you go back to your other home
in Canada or wherever,
and what a lousy fucking deal it is for the birds
that are screwed when there's not enough rain
and equally screwed when there's too much rain
and too much fresh water flow into the salt water bays,
instead of too little,
which also kills the blue crabs and whatnot,
leaving the fridge
is just as empty for the cranes

and you have to wonder how these creatures
have survived
as long as they have,
a living planet we used to call it,
but the truth is there's always been as much dying
as living going on and somehow,
being optimistic creatures ourselves
who make a big deal
about the first baby born at the beginning
of each new year
but never talk about the first person dying,
and so, all this dying going on and
we just haven't
noticed

and old Pope G
died
just like the birds and the crabs
and, prospectively,
you and me
and he couldn't do a damn thing about it,
one of the things that makes
the cowboys
a whole lot more interesting
than him
in all his papal glory
and intrigue
and heretic burning
and calendar making, fortunately for him,
the only thing he's remembered
in these latter days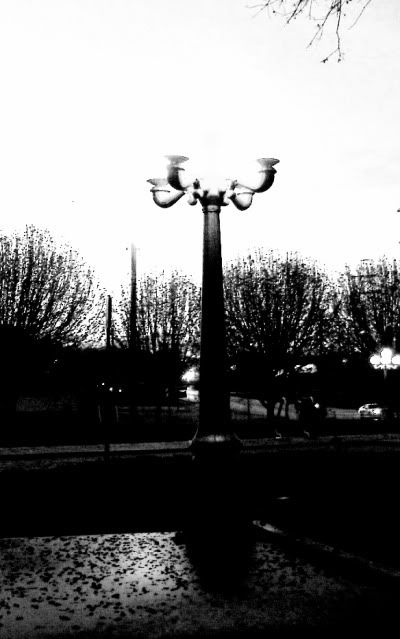 The next poem is by

Deborah Garrison

, from her book

A Working Girl Can't Win

, published in 2000 by The Modern Library.

Garrison, born in Ann Arbor, Michigan in 1965, worked on the editorial staff of the

New Yorker

for fifteen years and is now the poetry editor of Alfred A. Knopf and a senior editor at Pantheon Books.





A Kiss



It was not like everyone said.
Not like being needed,
or needing; not desperate;
it did not whisper
that I'd come to harm. I didn't lose

my head. No, I was not
going to leap from a great
height and flap
my wings.
It was in fact

the opposite of flying;
it contained the wish
to be toppled, to be on the floor,
the ground, anywhere I might
lie down....

On my back, and you on me.
Do you mind?
Not like having a conversation, exactly;
though not unlike telling
and being told -

What?
That I was like a woman admitting
there was a part of herself she didn't know?
There was a part of myself.
I didn't know.

An introduction
then, to the woman I was like,
at least as long as you kissed me.
Now that's a long time,
at least a couple of women ago.









Another dog and cat story - it's true, I got a million of 'em.





the cootie conundrum



From The New Times Book of Timely Definitions:


Cooties

- The aura and essences of all living things; That which follows behind all creatures large and small,
as well immobile creatures such as trees and bushes and
rutabagas and carrots; The air breathed in and out, thoughts
left hanging incomplete; an insubstantial substance like the ghosts
of muddy footprints on a kitchen floor after scrupulous
mopping; a conceit of the dictionarily challenged


so here's
the dilemma:

Kitty
the blind cat
loves dog cooties

while Reba
the deaf dog hates
cat cooties - so

the dog-cootie
loving
cat

likes to sleep
on the dog's bed
because of all the readily available

dog cooties,
leaving behind
a surfeit of cat cooties

in the process, making
the dog's bed
entirely unacceptable

to the cat-cootie-hating
dog,
so the dog makes herself a bed

elsewhere,
which, in the course of a week or so,
accumulates a full helping

of
dog cooties,
which draws the cat to the new bed

having, in due course,
depleted
the original supply of dog cooties

in the old bed,
leaving Reba the dog
once again out on a search

for a new cat-cootie-free
bed,
and, both of these animals

being highly intelligence, old, and
and good-natured
homebodies,

I am concerned
that this constant shifting,
living like Gypsies

from tent to tent,
might harm them, being,
like I said, old,

well past the age
where they have any illusions
about change being their friend,

believing, as I do, that that kind of
change-is-your friend baloney
is what we tell people

as we begin
to repossess their home of fifty years
and nothing more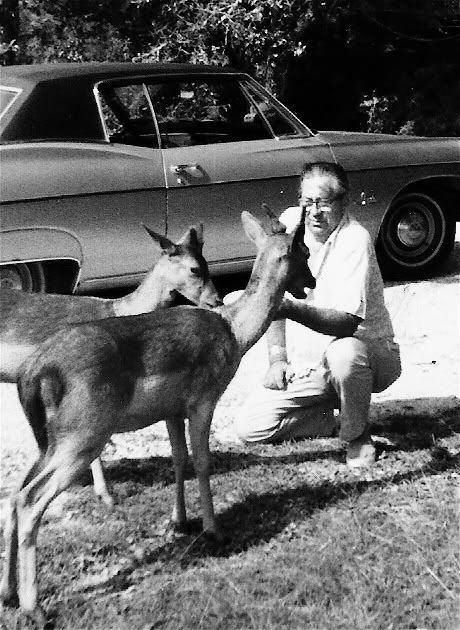 My father in 1978, two years before he died, when he could still get out and about





The next poem is by

Steve Healey

. It is from his book,

earthling

, published in 2004 by The Coffee House Press.

Healey is a critic, essayist and poet who divides his time between Minneapolis, Minnesota, and East Lansing, Michigan, where he teaches creative writing and literature at Michigan State University.





best bond ever



Everyone says Sean Connery
because he has those sleepy eyes

that say even God can't remember
all these secrets. Imagine trying to love
equally every grass blade on Earth,

then lying on the best lawn ever
to feel more like God. While sleeping

I let the green fingers grown through me,
then try to salvage a full--length dream:

waking is where all the best roads
meet the water on my face, and lying there
feels so new it's not possible to talk.

Later, okay, I'll confess aloud:
my father was a covert agent,
and he would've had sex with Sean Connery

any day of the week. Even if they never did it
and this confession goes wrong,
a song may still emerge from it.

A voice is a very naked thing, and even
the best country music is wobbly enough
to say I've had some intercourse,

I've seen some weather, I can't see
where I'm going. Yesterday, for example,

it's summery, kind of nineteenth century:
modern grammar wants to be born,
it wants to exit my mouth.

My best face is where sunny fingers
frequently probe for signs of pain,
and last night I watch lightning
from the broken porch . It's raining
minus signs, my genes mumble
to their briny, obsolete messiah.

Which of my faces grazes
at what flash necropolis

I don't know, nor am I certain where
Shelley is now, or Descartes for that matter,

but I think about how far away you are
to have an ocean at your feet,

and what you said about the dog
washing up on the beach,
reminding everyone of something.

I'll speak for myself:
the hardest part is receiving the loss

and being very quiet for a while,
touching a certain hole, and believing

these words do more than just lie
on a lot of processed wood bound by
what? The desire to catch a spy?

My face is the place where
my boat and the water are one,
embarrassment cradles me to sleep,

and yes, my father is the best-kept secret,
he is actually dead.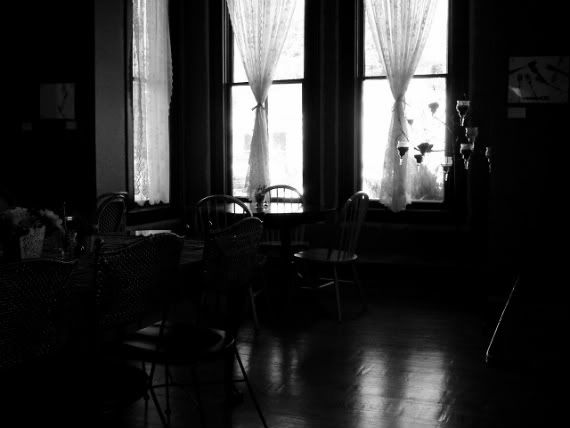 I'm an early riser, though usually not this early.





up at 4:30



sunsets
are a spectacle here,
vivid, ranging from lemon yellow
to searing red,
but I still prefer the sun
as it rises,
less like a movie special
effect,
more sedate, a gradual lighting
of the sky
before the sun
slips up over the east horizon…

appropriate
I think
that as each day ends in a blaze
of glory
it begins as a
tiptoe through the dark night
like my own start in the morning,
quietly
down the hallway
to the bathroom, careful
not to step
on the blind cat
who sometimes gets lost at night
and ends
on the throw rug
right outside my bedroom door…

I enjoy the day's beginning,
the sights and sounds
as seen and heard from my patio,
alone in the dark,
then not alone as first light
filters through the trees
waking birds
who begin their morning calls,
then the first pink
of the sun
finally showing itself
over my neighbor's fence,
then full light, the dogs stretch
and bark
at the train passing
several miles away, so quiet the morning
until then that the clatter of their wheels
and the wail of their whistle
sounds so close, just across the creek
and down the street,
right past the house
where the policeman lives
with loud family fights
and parties
every Saturday night
ka-thunka, ka-thunka, ka-thunka,
conjunto bass
shimmering the air,
slipping through dancing squeezebox squeals,
sometimes wondering if I should call
the police on the police,
remembering they all carry guns
all the time,
ka-thunka, ka-thunka…

but this morning,
none of that, up at 4:30,
just me and the gathering sun
and the birds
and dogs
and a train like right next door










Here's a poem by

Norman Stock

, borrowed from his book, Buying Breakfast for my Kamikaze
Pilot. The book was published by Gibbs-Smith in 1994.

Stock won the Peregrine Smith Poetry Contest for this, his first book of poetry. His poems have also appeared in many magazine's, as well as in anthologies and textbooks. His awards include the National Arts Club Scholarship and the Alan Collins Fellowship at Bread Loaf, the Tennessee Williams Scholarship at Sewanee, P &W's Writers Exchange Award, the Bennington Writers Workshop Poetry Prize, the Writers Voice New Voice Award, and a Tanne Foundation Fellowship. He has twice been a finalist for Poet Laureate of Queens.

Who would not admit they have had the exact same feeling, well-hidden by most of us, but there all the same. It's the problem with exposing oneself to the world - you have to pretend you don't care what someone thinks.





Thank You for the Helpful Comments



I sit quietly listening
as they tear my poem to shreds in the poetry workshop
as each one says they have a "problem" with this line
and they have a "problem" with that line
and I am not allowed to speak because that is the
etiquette of the workshop
so I sit listening and writhing while they tear the guts out
my poem and leave it lying bleeding and dead
and when they're finally finished having kicked the
stuffing out of it
having trimmed it down from twenty lines to about four
words that nobody objects to
then they turn to me politely and they say Norman
do you have any response
response I say picking myself up from the floor and brushing
away the dirt while holding on for dear life to what I
thought was my immortal poem now dwindled to nothing
and though what I really want to say is can I get my money
for this stupid workshop what I say instead is...
uh...thank you for our helpfulcomments...
while mumble under my breath motherfuckers
wait till I get to

your

poems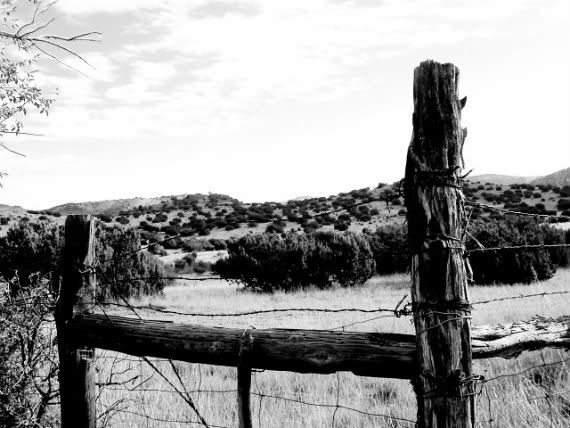 The Spurs lost the first game, but won the second, leaving it one each in the first finals series. Early money was saying it was going to be the tightest one-eight series in a long long time, with Memphis' skill set unusually strong in areas of the Spurs greatest weaknesses. Anticipating that, I had picked the Spurs to win the series in six games. We'll see how it turns out. I'm not nearly as confident as I was before the series started. Lots of fans in San Antonio going to be very disappointed if the Spurs don't win the championship after one of their best regular seasons ever. We'll know, by the time this is posted, how the best of seven series turned out.

Late update: Down 3 to 1 in the 7-game series, tying last night's game with a 3-pointer in the last 1.5 seconds of regular play, pushing the game into overtime, which the Spurs won, 110-103. Two games remain in the series and the Spurs must win both. If they lose either, they're done for the season.

A long shot, but not impossible.

Here's the poen.





the Spurs lost the first game of the finals



the Spurs
lost their first game
in the finals
so I'm not reading
any
sports news this week

because
I'm a true-blue American patriot
and like all true-blue American
patriots
I am certain that, if I just
close my eyes tight enough,
I mean really really
squeeze
them shut really really tight
bad news will go poof
and disappear
and the Spurs will win
the first game of the finals
and retreating glaciers
will freeze and advance again
through the rocky canyons of ages
and petunias
will bloom again in the desert

and if that doesn't work
and it turns out
that nothing goes poof
and the glaciers don't freeze
and the petunias don't bloom
and the Spurs
still
lost the first game
of the finals,
I will, as a true-blue American
wingnut,
blame it on Jewish bankers
and their minions, socialist, community-organizing
Kenyans
and democratic party bosses
in smoke-filled rooms where freedom
is dissected and put in alcohol jars
like frogs in 10th grade biology labs

and that will certainly
make bad-stuff go poof
and disappear,
including the unfair, un-American
loss by the Spurs
of the first game in the finals

and
if that doesn't work
I will moan and groan
and cry and go to church
and pray
for deliverance
and tell God to wake up
and smell the roses
and eradicate
from the universal accounting
of time
those 48 minutes
when Satan overran the basketball courts
and caused the unthinkable
loss by the Spurs
of the first game of the NBA finals

and if that
doesn't work
and it turns out the Spurs
still
lost the first game of the finals
I'll denounce God,
declare him dead, and join a Devil-worshiping
coven
of witches and disenchanted Presbyterians
and kill a goat
and drink its blood
and perform incantations
and chants
while naked, circling
a pentagram
until
in a frenzy
I will howl and pluck
the flower of her virginity
from a near-sided librarian
and
if that doesn't work
I'll do it again
or at least the near-sided librarian
part
and, if that doesn't work…

I'll blame it on the refs
and have a silent, somber beer
(or two)
with others also in the depths
of our co-misery

wait
till next game,
we'll say to each other,
just wait, just
wait…

and
then
we'll have
another beer
and blow smoke rings
from smelly
cigars…

wait
till next time -
works on almost
anything










Next, I have this domestically quiet love poem by

Ralph Angel

. It's from his book

Twice Removed

, published by Sarabande Books in 2001.

Angel was born in Seattle in 1951. He is the author of several books of poetry, including this one and

Neither World

, which I have drawn from here a number of times. His poems have appeared in numerous magazines and anthologies. He is the Edith R. White Distinguished Professor at the University of Redlands, in California, and a member of the MFA in Writing faculty at Vermont College.

I especially like the every-day tranquility of this poem.





Breathing Out



Now you are crossing a wide street at night
anxious in the traffic and rushing
to get to the bakery
before closing. What could be more breathtaking
than your beauty if not in my arms
at least on that side
of peril. That's why I'm yelling at the driver of the pickup truck
I just slammed into so much did I
want to park there and
wait for you.

May I never with love
by surviving love and loving blocks and days away
the most ancient of the dead desire earthly
our getting born again
alone without
choice

children fill the air
the spices and the rugs of the bazaar.

I buy you tulips.
They are yellow and bright.
The port is dark and glittering blue airplanes
hover there. Like clarity
itself. Like
faintly wailing sirens attacher to absolutely
nothing.
Like socks and sweaters and
the blanket that slipped somehow
from your legs while I
tidied up the falconer so lost in your book
are you tonight.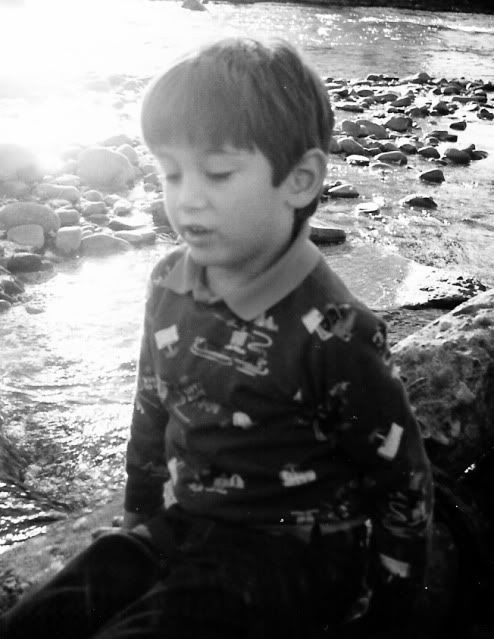 Animas River, Durango, Colorado,circa 1986-87





It's like going up and down stairs, season to season, and the last couple of weeks like being stuck half way through the step between spring and summer with warm days and cool windy nights.





nights are cool and breezy



nights
are cool and breezy,
not yet the moon shrouded summer furnaces
they will become
in June to September, a different kind
of summer night
than what I grew up with
on the coast, where
there were always fresh winds blowing at night,
cooled by their passage across
the wide gulf,
and wet,
like clothes put through a cold water rinse
and not completely dried,
but those winds,
however cool and the clammy,
were welcome relief from the hot bright days,
working under a sun that burned
like tattoo needles
on any exposed flesh,
sitting in classrooms before air conditioning,
sweat
like a salty river
pouring from beneath your arms, dripping
from your nose
onto your Texas history book,
wondering why, in that heat, anyone
ever stayed around in Texas long enough
to make a history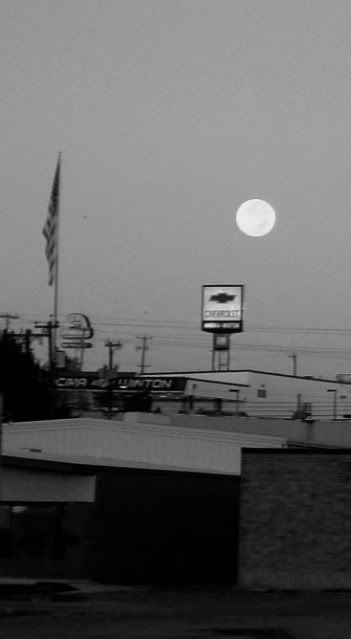 Next I have a couple of short poems by

Rikki Ducornet

from her book

The Cult of Seizure

, published by The Porcupine's Quill,Inc. in 1989. This is probably the last time I'll use this book, not because I don't like the poems, but because each poem is part of the overall narrative of the book, a postmodernist fantasy, and don't make much sense in isolation. But I do admire the fire of the writing.

Ducornet, born Erica DeGre in 1949, grew up on the campus of Bard College in New York, earning a B.A. in Fine Arts from the same institution in 1964. In 1972 she moved to the Loire Valley in France and in 1988 she won a Bunting Institute fellowship at Radcliffe. In 1989 she moved back to North America after accepting a teaching position in the English Department at The University of Denver. In 2007, she became Writer in Residence at the The University of Louisiana. In 2008, The American Academy of Arts and Letters conferred upon her one of the eight annual Academy Awards presented to writers. (Wikipedia doesn't say what she wrote to win the award.)

In an article titled "Back To Annandale" in the March 24, 2006 issue of Entertainment Weekly, it was revealed that Ducornet was the apparent inspiration for the 1974 Steely Dan hit "Rikki Don't Lose That Number."





She is a Robber



Erzsebet straddles my dreams -
I swear, her thighs are tigers.
She comes silent, a cold spell a variable star.

And the night is an arsonist.
She scorches towards Christmas.
Past my nebula of crabs,
My riverbed of shards.

Where is the Sandman?
His stylet? His silk noose?
Blindfolded in my familiar pit
I hug a sack of skulls.

And the night is a robber.
She hurls her way to Black Mass
Past my bridal chamber,
Star Chamber.




The Lunatic Albebra



The lunatic algebra
of Love.
The frenzied orbits
of Mood.
The malarial temperatures
of Wound.
Symbols of the Cult
of Seizure:
The flesh, this amulet
incised.
This hot spoor
of predators.
This zodiac savaged
in the sky.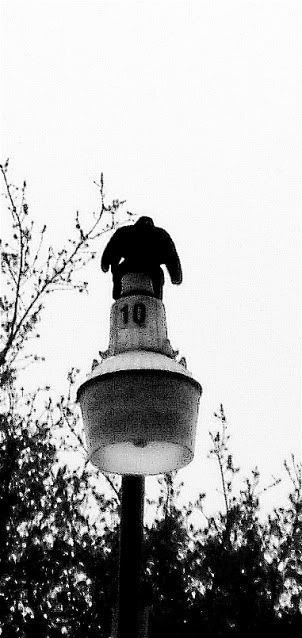 I wrote this three years ago on my 64th birthday. Now, at 67, I don't find anything in it that I'd want to argue with.





happy birthday to me



one year, now,
from the internationally
recognized
date of coothood
rising,
i look for a reason
to be sad or
afraid
and find none

***

regrets
are like missed meals

the tastes unsavored
grow
in imagination
but offer
no nutrition

while
the plain grub
of reality
sustains you

***

hearing a story
on the radio about
a hard death,
we talk

she,
a Christian
with a promise
of eternal life,
seems more afraid
than me

dying seems the easiest part

it's getting there
from here
that can break a heart

***

i've reached the age
when
most of the people
closest to me
in my life
are dead and gone

making
the ones who remain
even more
precious

***

when Paul sang
about it
it seemed impossibly
remote

turned
my back
and here it is

catching me by
surprise

****

what can i tell
my son
about this
as he
40 years junior
comes near
some of
the greatest changes
and decisions
of an adult
life

keep the faith
i'd say

in yourself
and the choices
you make

this day
that has surprised me
will
someday
surprise you, too

live
so that when it
does
you can look around
and find no
reason for
sadness
or fear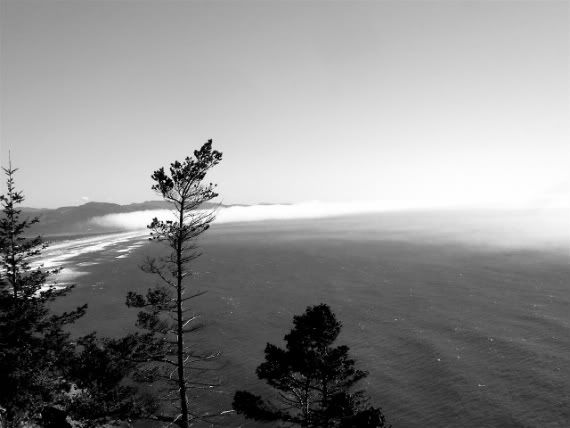 Here are a series of haiku by

Sonia Sanchez

, from her book

Like the Spring Coming off the Drums

, published in 1998 by Beacon Press.

Sanchez, born Wilsonia Benita Driver in Birmingham, Alabama in 1934, is an African American poet most often associated with the Black Arts Movement. She has authored over a dozen books of poetry, as well as plays and children's books. She was a 1993 Pew Fellowships in the Arts.

In 1955, she received a B.A. in Political Science from Hunter College, where she had also taken several creative writing courses. Later, she completed postgraduate work at New York University where she studied poetry. In 1972, she joined the Nation of Islam, but left the organization after three years in 1975 because her views on women's rights conflicted with theirs. She has taught as a professor at eight universities and has lectured at over 500 college campuses across the US.



From

Blues Haiku



i am who i am.
nothing hidden just black silk
above two knees.

~~~

I ain't your momma
but i am this lil mama
who knows how to burn.

~~~

this is not a fire
sale but i am in heat
each time i see ya.

~~~

these waves boisterous like
Che's mountains smell of mania
howling in my veins.

~~~

legs wrapped around you
camera action. tightshot
this is not a rerun

~~~

is there for rent
sign on my butt? you got no
territorial rights here.

~~~

my face is a scarred
reminder of your easy
comings and goings.

~~~

derelict with eyes
i settle in a quiet
carnival of waves.

~~~

i taste your sweet salt come
your face a revelation
of bedtime fairy tales.

~~~

his face like chiseled
china his eyes clotting
around rubber asses

~~~

it was nothing big
just no one to put suntan
lotion on my back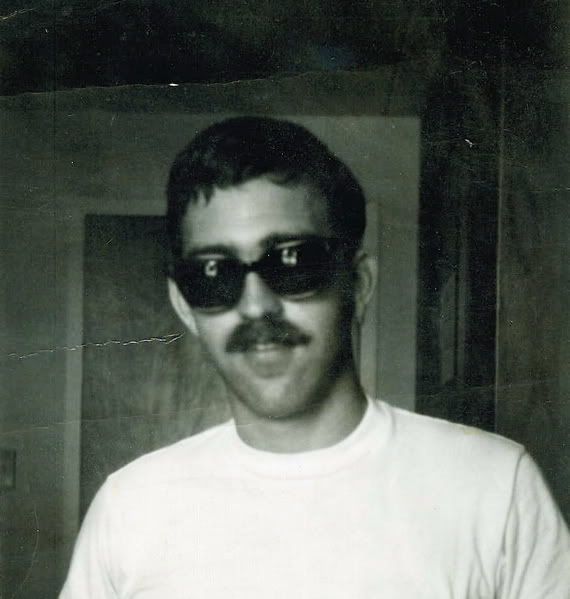 Rejected Armed Forces recruiting poster - Airman 2nd Class Itz, Indiana University, 1966.





Next, I have several pictures sent to me by long time friend,

Bob Anderson

.

Bob and I met 45 years ago in 1966 while in Air Force basic training at Lackland AFB here in San Antonio. Both of us were several years older than the recruits we trained with, both being refugees who joined the Air Force to escape imminent draft. (I don't know about Bob, but I had actually received my draft notice and completed my pre-induction physical with just two weeks to find the alternative I settled on.)

After basic training, we were both sent to Indian University where we spent nearly a year studying Russian. After completing the language courses, we were both stationed at the same post in Germany. After a year there, we were sent in different directions, Bob to Turkey and me to Pakistan. We reconnected after our military service and have stayed in touch, off and on, since, me back in Texas and Bob in New Mexico.

The pictures, all but the last one, are from Turkey, historical Turkey, I guess you could say, since they were taken in 1968-69, during Bob's service there. The last picture is very rare and possibly valuable, being a picture of me studying Russian in our dorm in 1966, a true rarity since I don't remember ever studying in the dorm. All the studying I remember, hazily, was done at a bar downtown, in the back, behind a great long horseshoe bar. We usually made it through the first pitcher of beer, trying to adhere to our compact to converse only in Russian, before saying to hell with it and switching to English for the next and subsequent pitchers.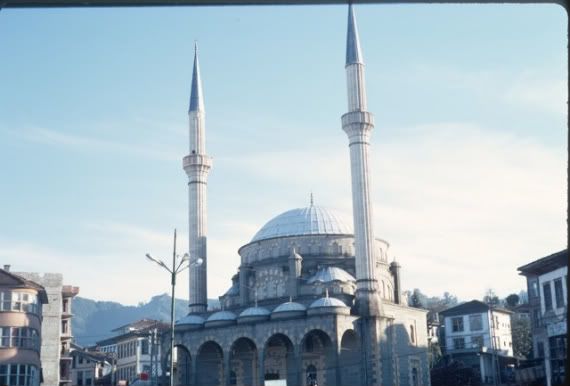 Photo by Bob Anderson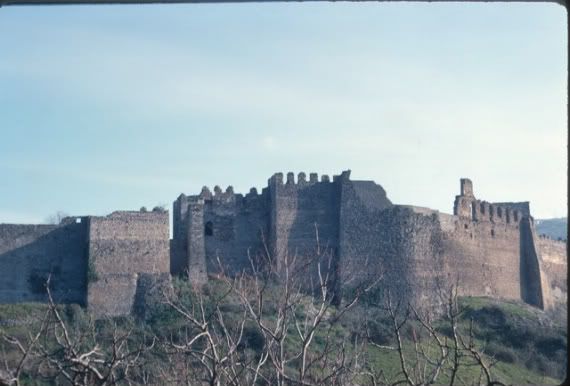 Photo by Bob Anderson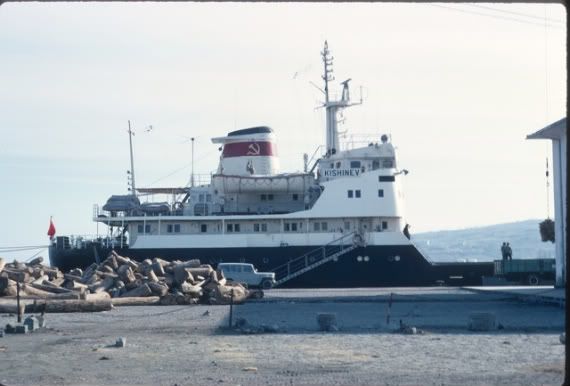 Photo by Bob Anderson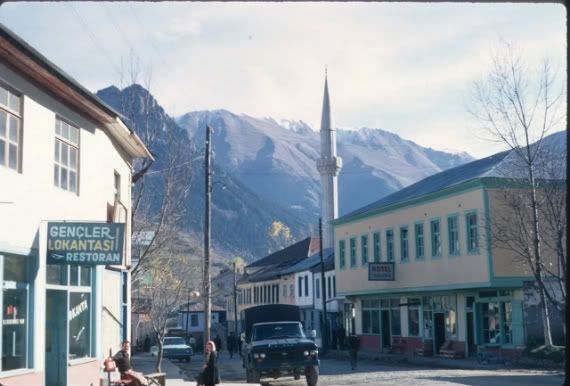 Photo by Bob Anderson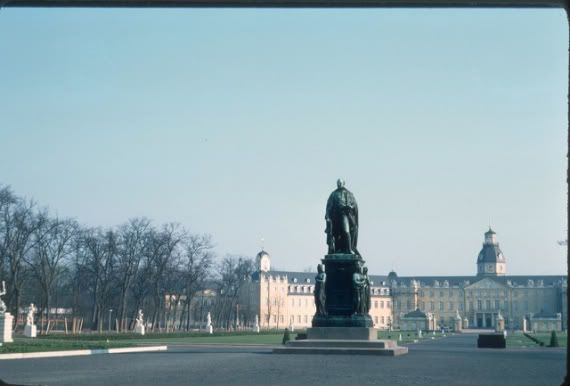 Photo by Bob Anderson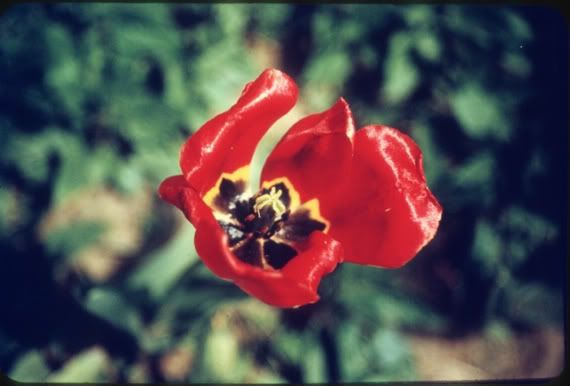 Photo by Bob Anderson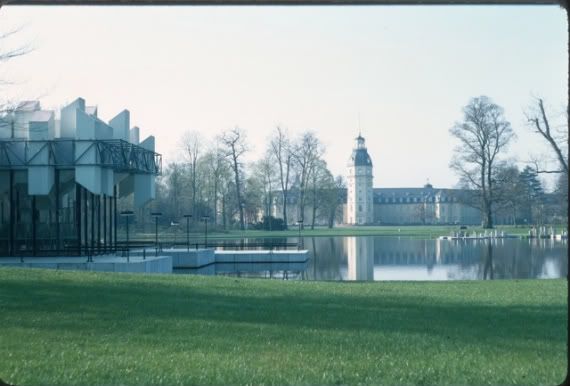 Photo by Bob Anderson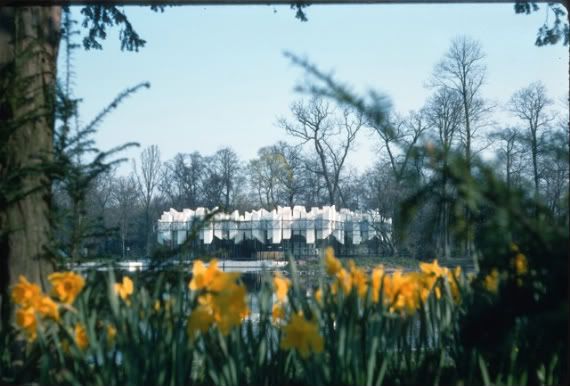 Photo by Bob Anderson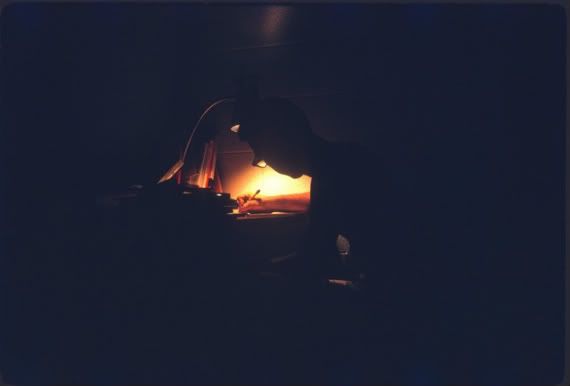 Photo by Bob Anderson




During the same period Bob was taking these pictures, I was in Peshawa, on the West Pakistan frontier, and took almost no pictures. There were political troubles in Pakistan at the time and we were only allowed off the base once during the eleven months I was there.

The result of the troubles was that the government was overthrown and we were kicked out of the country. (We weren't ever officially there in the first place).

And the result of that was I got out of the service six months early.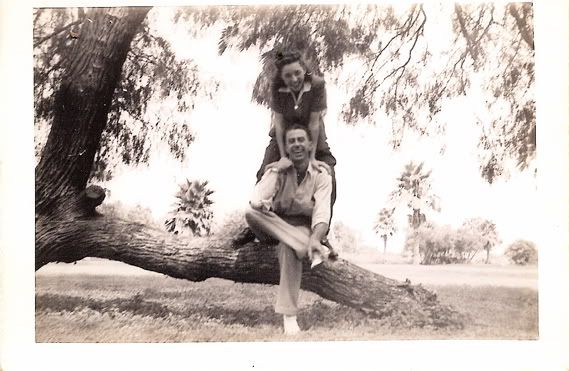 My mother and father, circa 1940-1942, pre-me by a couple of years. The baby-boom began with the return of horny soldiers when the war ended. My father, who lost an eye playing minor league baseball before the war, was ineligible to serve, giving me
a head start and making me part of the pre-boomer baby-bust generation.





Still saving 2008 poems in a more permanent file, running across these short sketches that I like. Early in that year, it seems I was on a roll.





the woman who reminds me of Gertrude Stein



the woman who reminds me
of Gertrude Stein
sits across from me
several tables away,
feet heavy on the floor,
wide bottom
planted in her chair
like a bull
in its own private pasture

she's a large woman
with a sharp beak of a nose
centered
with an occasional sniff
of dissatisfaction
on a fleshy face
that hints at sensuality
behind a domineering facade,
a look of secrets
behind
small,
quick
eyes




Sunday breakfast at IHOP



from the booth
behind me
a voice
with youthful lilt
and a full and jolly
laugh
that turns heads,
including mine,

to see
an old man
sharp-nosed
with trembling fingers,
and liver spots
on his bald
shining
head,
wearing a porky pig tie
that matches his laugh,
holding
the pale, still hand
a dead-faced woman
in a wheel chair
beside him




blind date



a lovely couple
out on the evening
it seems

"I'll be right back,"
he says and turns
and leaves
humming
a happy little tune
under his breath

by herself,
she slumps
in the chair
and her smile
falls
like a weight
dropped
from some great height,
rebounding
again
when he returns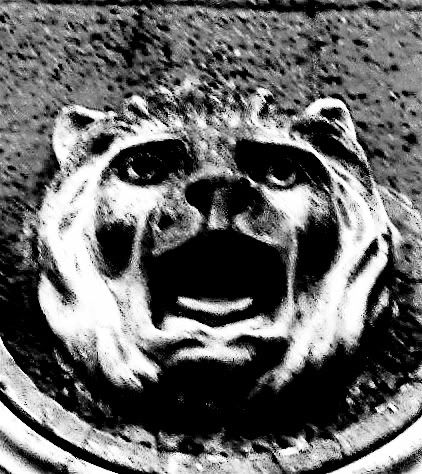 Here are a few fragments from early Greek poet

Sappho

. The poems are from the Signet Classic paperback

The Love Songs of Sappho

.

Sappho was born on the island of Lesbos. Later Greeks included her in the list of nine lyric poets. Her birth was sometime between 630 and 612 BC, and it is said that she died around 570 BC, but little is known for certain about her. The only contemporary source which refers to Sappho's life is her own body of poetry, and scholars are sceptical of biographical readings of it.

The bulk of her poetry, which was well-known and greatly admired throughout antiquity, has been lost, but her immense reputation has endured through surviving fragments. The following fragments are from

Book V, The Taut Tongue

.





Live Your Own Life



As for the critic -
let brainstorms and maledictions sweep him away!




My Fine Gorgo



Many happy returns of the day
to the daughter of a great many kings!




Between You and Me



We've had quite enough of Gorgo




Though



I'm not the spiteful sort at all
but have the spirit of a little child




And Now



Love, the limb-loosener,stirs me:
Irresistible, bitter-sweet imp.
But, Atthis, you've come to abhor me
(Even the hint of me)
And flit to Andromeda




Andromeda!





She's

fred your fancy?
That clod of a woman
who hasn't even the knack
of pulling her skirts up
over her ankles




I Saw Love



Come down from heaven
and fling off his purple cloak




But I Won't be Stung, So



keep your honey-bee
and keep your honey




Then Aphrodite Said



All was not lost
when she forgot you
And fled to Andromeda.
O Sappho, of little faith!
I too have a right to scold you:
For you should have remembered
That wherever I was I loved you
And could have come from afar as before:
From Paphos, Panormus or Cyprus -
Where I am Queen and a mighty
Force for mankind and for

you

:
A poem like the blaze of the sun
Who lights up the world with his glory.
So remember that even in Acheron
I the love-enraveler
Can unravel the gloom...
Yes,

I

can be with you.




I Am Glad to Say



Andromeda has been prettily paid back












I wrote this piece two droughts ago.





puddles in the parking lot



some time
this morning,
while I was eating
my queso and crispy taco
at Casasol,
rain
slipped in
then passed on by,
enough rain
to leave puddles
all across the parking lot -
the first puddles
in a couple of months

leaving no such opportunity
unanswered,
I splashed through
every puddle between
me and my car

my feet
are all wet now,
but, wiggling
my wet toes
in my wet socks
in my very wet shoes,
I see no problem in it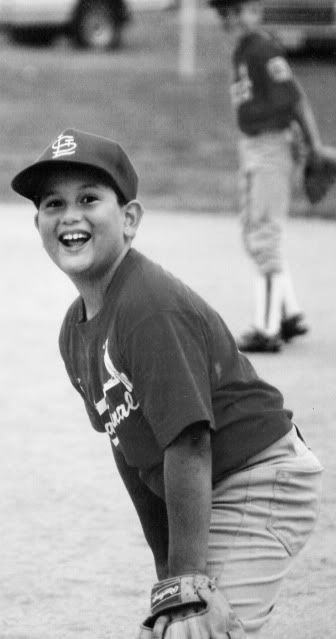 The home run king after his first of many





The next several short poems are by

Wendell Berry

. They are from his book

Entries

that was published in 1997 by Counterpoint.

Berry, born 1934, Henry County, Kentucky, is a true "man of letters", having to his credit, novels, short stories, poems and essays. He is also an academic, cultural and economic critic, environmental and political activist, and farmer. He is an elected member of the Fellowship of Southern Writers and a recipient of The National Humanities Medal as well.





Let Us Pledge



Let us pledge allegiance to the flag
and to the national sacrifice areas
for which it stands, garbage dumps
and empty holes, sold our for a higher
spire on the rich church, the safety
of voyagers in golf carts, the better mood
of the stock market. Let us feast
today, though tomorrow we starve. Let us
gorge upon the body of the Lord, consuming
the earth for our greater joy in Heaven,
that fair Vacationland. Let us wander forever
in the labyrinths of our self-esteem.
Let us evolve forever toward the higher
consciousness of the machine.
The spool of our engine-driven fate
unwinds, our history now outspeeding
thought, and the heart is a beatable tool.




The Vacation



Once there was a man who filmed his vacation.
He went flying down the river in his boat
with his video camera to his eye, making
a moving picture of the moving river
upon which his sleek boat moved swiftly
toward the end of his vacation. He showed
his vacation to his camera, which pictured it,
preserving it forever: the river, the trees,
the sky, the light, the bow of his rushing boat
behind which he stood with his camera
preserving his vacation even as he was having it
so that after he had had it he would still
have it. It would be there. With a flick
of a switch, there it would be. But he
would not be in it. He would never be in it.




The Widower



After she died there came a day
In which he walked from room to room
And found in the house no trace
Of her perfume. And then nothing
Reflected anything there, not mirror
By day, nor window after dark.




The Storm



We lay in our bed as in a tomb
awakened by thunder to the dark
in which our house was one with night,
and then light came as if the black
roof of the world had cracked open,
as if the night of all time had broken,
and out our window we glimpsed the world
birthwet and shining, as even
the sun at noon had never made it shine.









No worries, it's all for fun.





this…that…whatever



let's be clear
about this -
i'm just
a casual poet
with no illusions
about the head scratching
I put to paper

there's nothing
all that deep,
no great message,
no plumbing the depths
of this, that....whatever,
just a casual poet,
a journal
poet
trying to account
for the days
of my life
in ways
that please me

i welcome you
as my reader,
but if you have
something
more important
to do -

well,
i'll understand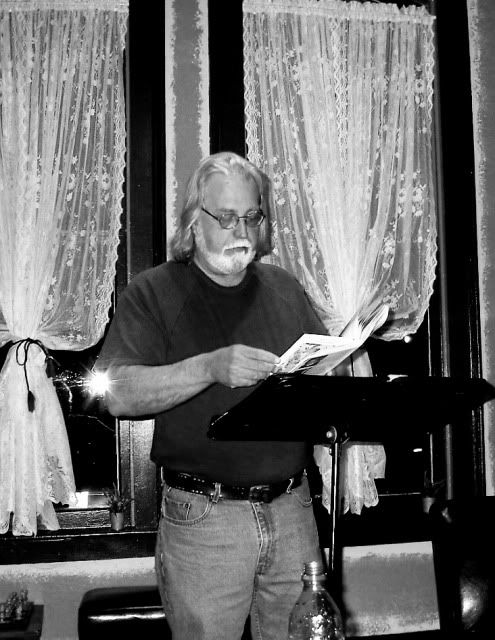 "I'm almost a writer," he says, "I'm a reader."





Next, I have a poem by

Julia B. Levine

from her book

Ditch-tender

, published by the University of Tampa Press in 2007.

Levine's poems have been published in many publications and she has received numerous prizes and grants. She received her Ph.D from the University of California at Berkeley in clinical psychology and currently lives and works in Davis, California.





Rain at Night



The child's silence wakes you.

And how long has she slept here
her dream like milk cooling?

Now you stand at the window shivering.
Rain grinds air into sugary phonemes.

Under the streetlight, inside the boundless halo
of light's crumby grain.
your neighbor bends stiffly, lifts his newspaper.

Three a.m., long past what is legible,

he wears his dead wife's sweater,
to tight to button, sleeves midway up his arms.









I wrote this piece this week, a Monday poem that recovers.





I blame it on something I ate



I blame it
on something I ate -
this queasy stomach and watery eyes,
like looking through
a water-streaked shower curtain

disassociation,
that's the word for the way I feel right now,
what it's going to feel like
when I die, assuming
I'm not going to die in some screaming,
crushing, meat-grinder of a car accident, which
I'm thinking would be association with pain and the world
at its most extreme, the opposite of
disassociation…

instead
I'm thinking of how it might be
to die in my sleep,
one moment dreaming, the next moment
becoming the dream
as self separates
from it's carrier, like stockings
slipped smoothly from a shapely woman's legs

a fading,
then transition
to the next form, a new pebble
dropped into an old lake, rising and falling
with a slow and steady tide

and,
strangely,
thinking of that end
makes me feel better today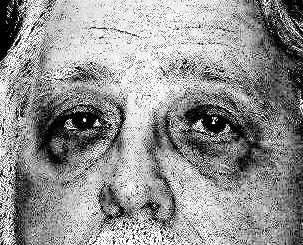 Desperately seeking coffeeshop





My next piece is by young Korean-American poet

Ishle Yi Park

. It is from her book,

The Temperature of This Water

, published in 2004 by Kaya Press.

Park was born in New York in 1977. A recipient of a fiction grant from the New York Foundation for the Arts, her work has appeared in many journals and magazines and in various anthologies. She has performed in the United States, Cuba, and Korea and was a featured poet on HBO's

Def Poetry Jam

.

I like her work very much, but most of it is too long for "Here and Now."





New Year's Eve



Because of snow, one of the five
cab companies - Phoenix, Bushwick,
Four-Twos, Arecibo, or Priscilla -
answers the phone, Street empty.
Three wine coolers, and I hit the roof.

Nelson, curled into covers,
restrings his boots and lugs two chairs
upstairs. He unlatches the top door
jeweled with ladders, paint rolls, and brushes,
pushes into snow so thick - bluewhite - it seems a sin,
and just that pleasurable, to insult it with steps
decisive as Hollywood handprints.

Before us, a city connecting cold rooftops.
St. Barbara's shadowed bell strung with light,
skyline through a skein of thin branches.

Corona tilted in a cave of snow.
We can't see the digits on his beeper
signalling the next millennium, but we hear it,
announced in the music of fireworks,
sirens rattling down Linden.

Through our ice-matted boots, I hear it,
the brrakka brrakka so close we both duck, bullets so close
their echo resounds like a caveblast. Unromantic, now,
the silhouette of a man two blocks away
plugging his .44 upwards, each shot
marked by a small cloud rising.

I want to leave, but feel the heat skimming through my organs
and like it. Nelson wants to call Nicky to check if he owns
a spare. We remain standing, necks craned, alert as gazelles,
witness to the shot poem - dangerous,
seething with the fury of stark canvas,
blank paper.

On a cold rooftop
against the scaffolding of January,
we stare up at the sky
for what furious gifts await us.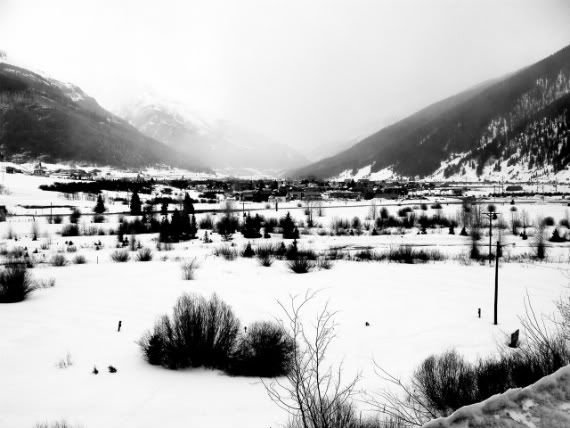 Easter not one of my holidays, but important enough to many that it seems worth thinking about.





ever after



Christmas
to Easter, for Christians
the cycle of birth and re-birth
that is the heart of their religion

for others, too, for thousands of years
the same cycle of cold winter death
to spring revival was the spool around which
they spun their lives, proof in the natural world
that existance was not a temporary thing, coming once
then not again, but ever-regenerating, the rondo
of life and rebirth, proof in even most primitive times
of what science tells us now that there is no
end to things, just beginnings and re-beginnings,
everything in its decay
becoming a part of something different,
that there is nothing truly new in this universe
just old things re-configured
to become part of the ever evolving nature
of the universal forces
that circle, the forever circle, creating life and non-life,
each in its smallest elements becoming the other,
cycle after cycle

it is a wonderful thing to consider, a comforting thing
for those like me who do not believe
in creeds and religions and the recognized truth
of statist arbiters of belief, a comforting thing to know
that no one need die
for me to enjoy a place in eternity

for I am in that eternal stream already,
a part of that community
where all is forever and my present state
just a bus stop on the never-ending expanse
to time and rebirth









The next poem,the last this week from my library, is by

Yusef Komunyakaa

, from his book

Talking Dirty to the Gods

. The book was published in 2000by Farrar, Straus and Giroux.

Komunyakaa was born in Bogalusa, Louisiana, in 1947. He served in the United States Army from 1969 to 1970 as a correspondent and managing editor of the

Southern Cross

during the Vietnam war, earning him a Bronze Star.

He began writing poetry in 1973, and received his bachelor's degree from the University of Colorado Springs in 1975. His first book of poems,

Dedications & Other Darkhorses

, was published in 1977, followed by

Lost in the Bonewheel Factory

in 1979. During this time, he earned his MA and MFA in creative writing from Colorado State University and the University of California, Irvine, respectively.

Frequently published in journals, anthologies and his own books, he has been Chancellor of the Academy of American Poets and winner of the 2001 Ruth Lilly Poetry Prize. He is a professor in the Council of Humanities and Creative Writing program at Princeton University.





Bedazzled



A jeweled wasp stuns
A cockroach & plants an egg
Inside. In no time, easy
As fear eats into someone,

The translucent larva grows
Beneath its host's burnished
Shell. The premature stinger
Waits like a bad idea, almost

Hidden. Summertime
Breathes on a thorny leaf.
Before the new wasp breaks
Free, they are one. No longer

Fat on death's fugacity,
By tomorrow afternoon
It will cling to a window screen
Bright as Satan's lost tiepin.




King of the Hill



After we count the fractured
Bones like notches on a gun butt,
We measure his cranium. A big brain
Doesn't mean a big heart. To heal

These wounds & balance this
Neanderthal's shattered eye socket
With an icy blue horizon, it took
More than faith to embrace

Medicinal herbs months away from flowers.
On his left side, Shanidar
Was blind as the paleoanthropoligist
Who struts the homeless vet

On the corner. Like in Tombstone,
Arizona, where skulls are shot with holes
Of light, if you hold this one up
You can see a new consolation's.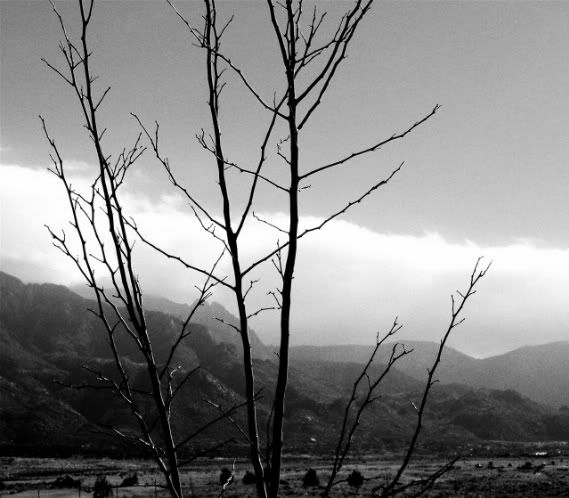 Last poem for the week, I think. I wrote it earlier this week. This is a kind of a risky poem, in that if you never heard the the line about the fat lady singing (coined here in San Antonio by a by an old-time sports writer) the poem won't mean anything to you and you won't get the joke.





fat lady with the parasol passing



ambulance
then firetruck
then another ambulance

morning rush
becomes morning parking lot
four lanes across

crash on the interstate
going west

fat lady
with a parasol
passes
on a bicycle
fat feet pumping
on the pedals

singing

so I guess it's over
for someone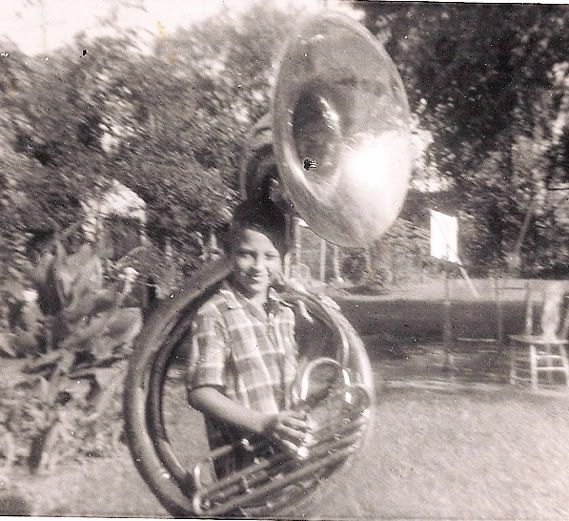 In the 6th grade, growing into my tuba. In a small town, in a small school with a large band, high school band began in the 7the grade. I was a pretty lousy tuba player, but, since I was never given a lot to do, I had a great time listening to good music, learning in the process a lifetime love of classical music and 1930-40s big band swing.

And you'll recall I warned you about this last week.





And that's it for another week. As usual, everything belongs to the people who produced it. My stuff available if you credit me and "Here and Now." If it's appearing somewhere else, it'd be nice to know where. Every time I Google myself I find my stuff in all sorts of places I never heard of.

But that's okay because i'm allen itz, owner and producer of "Here and Now" and proud tubaista, hear me blatt.