Goes Around - Comes Around
Friday, February 18, 2011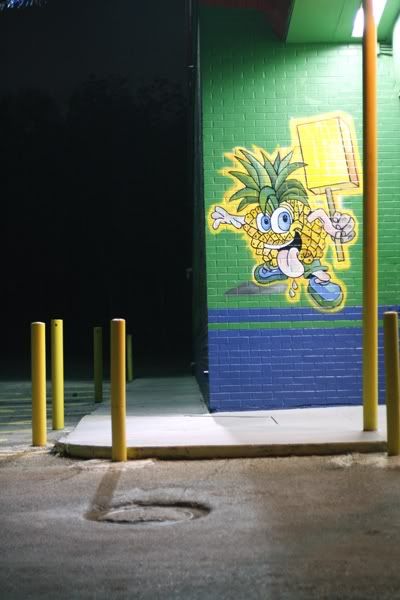 Photo by Thomas Costales
VI.2.4.





I don't have a feature poet this week, just me and my library compadres.

But I do have new work by photographer

Thomas Costales

. Thomas is a night person, wandering the city at night taking photos, showing us how things so ordinary in the light become new and mysterious at night. I like his photos very much, both his night scenes and his portraits, featured here before. I like his stuff so much I have asked him to let me use the photo above for the cover of my next book, tentatively titled, "goes around - comes around," which I hope to have out in several months. Something about this photo leads me to think, every time I look at it, about what strange things might be lurking just around the corner of the building. Mystery, I love it.

A funny thing this week - checking out my listing on Amazon I discovered that both the new book on Kindle and my first book (a paperback) is available there, something like eight new copies, four used and one labeled, "collectible", priced a few cents more than the new because, apparently, it is signed.

Two things occur to me. First, this must make me a collector of collectibles, since about twenty percent of the several hundred poetry books I've bought at the secondhand store are signed. Perhaps I should buy insurance.

The other thing that comes to me is, I have a closet full of unsold books. I think maybe I should start signing them and salting the market with them.

Probably have to be dead, though, to make it really pay off.

As I consider my options, I present to you our line-up for the week.







Jeannette Lozano


The House
Fall the Wounded Leaves
Image of a Canvas of Winter



Me




a lousy miserable nasty ugly morning





Bogdan Czaykowski




Like a Child





Sheryl St. Germain




Promise of Snow





Me




so horny the crack of dawn ain't safe





Sylvia Plath


Ariel
Poppies in October



Me




a good way to start is all I'm saying





Pamela Kircher




We Love the Moon So It Shines





Me




naked rolling, parts rubbing





Ai




More





Me




Obama-lover





Alberto Rios


Teodoro Luna's Two Kisses
Teodoro Luna's Old Joke



Me


on the death of a patron and friend
just like you and me
six white-haired men



April Bernard


Psalm of the Sleeping
Psalm of the Disarranged



Me




the NRA is ascared of me





Debbie Kirk




I Had the Best Aim in Kindergarten





Iris Berry




Ode to Sammy Glick





Cynthia Ruth Lewis




The Makings of a Serial Killer





Misti Rainwater-Lites




First Time





Jude Lynn




All the World Wants Anal





Me




last week





raulrsalinas




Tree of Life Vision





Me


another Sunday Morning
a is for apple
cock-a-doodle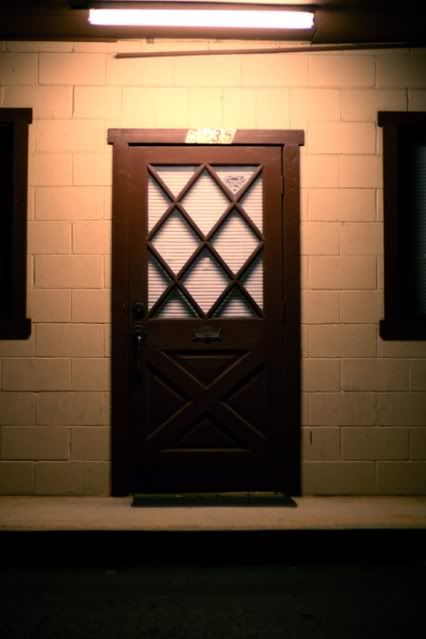 Photo by Thomas Costales





My first poems this week are by

Jeannette Lozano

, from her book

The Movements of Water/Los momentos del agua

. It's a beautiful, hard-bound bilingual book, published in 2006 by Ediciones Poligrafa of Barcelona, Spain. Spanish to English translation is by

Rod Hudson

.

The book includes beautiful paintings by Victor Ramirez.

In addition to being a poet and translator, Lozano has spent many years teaching and writing about the ancient philosophy and religion of Pre-Hispanic cultures.

Her work, including her own work and translations, ii extensive, as are her honors and rewards. Her poetry collections have been published in English, French, Italian and Romanian.





The House



The house, that uncertain place: The girl-child
without a lamp, white
the beginning, the revelation
burns in silence.
All beginning is white,
the composition
of the form, silent
the fog, the tree. The girl-child
silent,the height, the
air. All beginning
is white, the unfor5seen disaster. The silent
fog, whose
music is silence, dispersed
syllables.




Fall the Wounded Leaves



I
Dead shadow
the heart
submerging itself with the first sign.

II
As if they bring the dead,
barges dissolve. I recall them
in the (transparent)hands
that (still) seek themselves

III
Brilliance on ruins
in the landscape of white stones.
Death
before vacuous altars.
The spilled absence, the footsteps in the fog
or forest
that we come to be

IV
Around the wind raises
a few leaves, dresses
the bird's song
in the (broken branch), abandons the rush
of the poplar.

V
The name invents the form.
The water
flows by in its knowledge
of scattered syllables:
silence, detached.

VI
Against the sky the clouds bleed

VII
The reflection of the tree
cedes completely. In the fountain
questions
if in the chant
it rises
to a higher sky

VIII
The light of the river
bares the footstep;
in me bursts
its blind seed

IX
Fall (wounded)the leaves,their red
brilliance
is the word
being born. More
than eyes,
Crack or fissure
in God's wind




Image of a Canvas of Winter



The trill of the angelus scatters its snow
on the wings of the herons
and the ice skaters are not yet here.

Perhaps tomorrow the nightingale will return.
The muddy fountain without birds. Where will they drink?

The rumor of the chisel in the stairwell,
the dust
in the laurel leaves.

Hands of tenderness pall with the hours.

Beneath the peach-flame sky the flight of the gull,
the path covered by thorny limbs

cannot be crossed.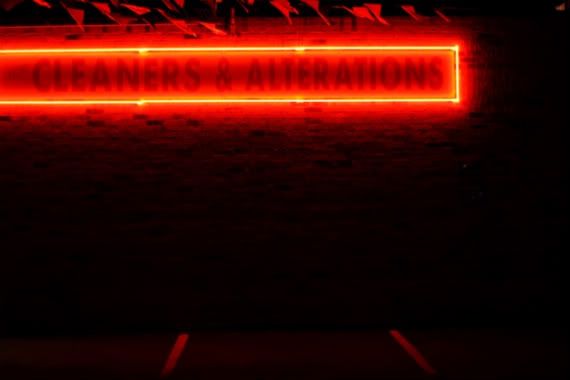 Photo by Thomas Costales





I wrote this last week, early in a morning much as described.





a lousy miserable nasty ugly morning



what
a lousy
miserable
nasty
ugly morning!

fog and
misty rain
and I'm not talking
romantic fog
or London Jack the Ripper
scary or mysterious fog
but the plain old
Webster's
generic kind -

"Condensed water vapor
in cloud-like masses
lying close to the ground
and limiting visibility."

that kind…

and the mist,
well,
the thing about mist
is, while wet,
it isn't rain, doesn't
sound like rain falling,
no plops
no drops
just silent inundation
drifting
with every light breeze;
doesn't smell like rain;
doesn't taste like rain;
doesn't do anything like rain
but get you wet, which is
the least enjoyable
thing
about rain,
unless you happen to be running
naked
across a soft
field of fresh grass
with a honey-haired meadow goddess
running
right
along side you,
splashy-splashy
sex
almost guaranteed -

mist doesn't promise
any of that,
only
wet and day-dream
shriveling
cold…

that's mainly why
it's a
a lousy
miserable
nasty
ugly morning…

I could 'a done better
staying in
bed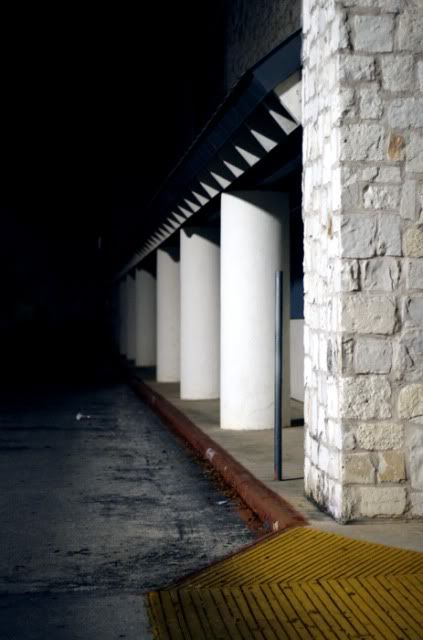 Photo by Thomas Costales




Next, I have two poets from the Winter/Spring 2007 issue of

The Spoon River Poetry Review

, published by the Spoon River Poetry Association with funding from the Illinois Arts Council.



The first poet is

Bogdan Czaykowski

, a Polish Canadian poet essayist, literary translator and critic born in 1932 in Poland. He was professor emeritus and former Dean at the University of British Columbia at the time of his death in 2007.

His poem was translated by

Adam Czeniawski

.




Like a Child



Like a child,
Which in dread curiosity
Tightly grips his old nanny's sleeve
And pulls her to the wood,
So do I lead myself
Dipping my feet
In fathomless waters of a silent stream,
Whose banks rustle in the darkest depths
With leafy shadows that have shed their shade.




Sheryl St. Germain

, born 1954 in New Orleans, Louisiana, is a poet, essayist, and professor.

Of Cajun and Creole descent, she was born and raised in south Louisiana. Currently she directs the Master of Fine Arts in Creative Writing Program at Chatham University in Pittsburgh. She has also taught at the University of Louisiana, Lafayette, 1991-94; Knox College, 1994-98; and Iowa State University, 1998-2005.

She studied at Southeastern Louisiana University (B.A.) and University of Texas at Dallas, (M.A. and Ph.D.).




Promise of Snow



Thanksgiving break, and the city quiets,
seems half-full. Most have gone somewhere
else for the holidays. The cornfields
are empty, too, cleaned of corn,
and I've cleaned up too. The mirror
shattered when he threw my son
against it, and I've swept up the arrowheads
of glass, the ice picks, the toothpicks,
the thorns of glass, slivers so small
you don't notice them until they're inside you.
I've righted the furniture too,
and scrubbed the floor of kitchen and living room,
the smudges like blurred roses on the doorway
where he rested, like God before the seventh day,
and even the ragged pool of it on the bed.
I soaked and washed and bleached the sheets,
and all is white now, clean like the new snow,
what the weatherman promises for nest week,
and sometimes I think that's why I live here:
because of snow, and the way it whitens and covers
everything: you don't even have to scrub. Slivers
and their sinister knowledge are buried under its crust.
You can believe, for a time, in emptiness,holiday.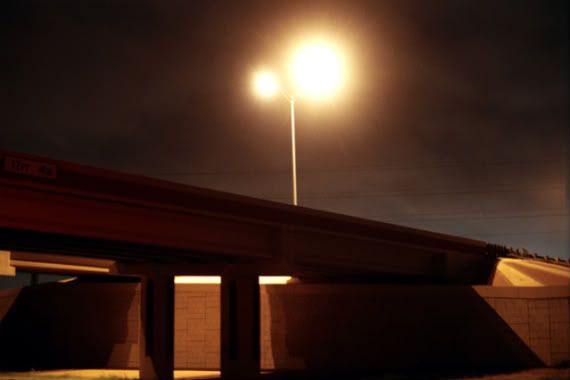 Photo by Thomas Costales





I've been writing mostly crap this week and, worst of all, having no fun at it at all. So here's a poem from last year; one of the ones I'm considering for my previously mentioned next book.





so horny the crack of dawn ain't safe



that's a line
from a book i'm reading,
demonstration
of the benefit that accrues
to those of us who avoid high-
class literature

cause, for sure,
you won't find that line
in Shelley or Keats,
nor in Longfellow, Tennyson, or Donne -

Twain, maybe
but only in one of those books
he wouldn't publish
until after his death or 1962,
which ever came first -

Shakespeare,
probably - imagine the line
as read by Olivier or Burton -
if he had thought of it
and if he would read it now,
he'd probably say,
darn, why didn't i think of that -

and the ancient roman poets,
for sure - those guys were always
hornied-up in their baths - we just
haven't dug the lines out of the ruins yet -

and Li Po, certainly,
if he'd looked up from the bubbles
of his beer long enough to think of it,
in fact there's a rumor, that he did,
the night he drowned
after toasting the reflection of the moon
in the lake, he just never had a chance
to write it down

~~

I never had time for the classics, spent
my reading time with pirates
and sword fights and cannon balls
blowing off heads,
and cowboys and gunslingers,
fast-draws at high noon,
and space adventures in far-away
galaxies and shapely green
women
from the planet Holy Cow!!,
and hard-boiled dicks
and their molls built like...
well, built pretty darn good

and lets face it, i read Silas Marner
and Tess of the d'Rubbervilles
and all that and
they were pretty good, but
not nearly as much fun as blond-haired
molls built like...well, you know

because, as everyone knows
I've been fifteen years old
since the year i was fifteen years old
and have no desire, all these years later,
to turn sixteen and get serious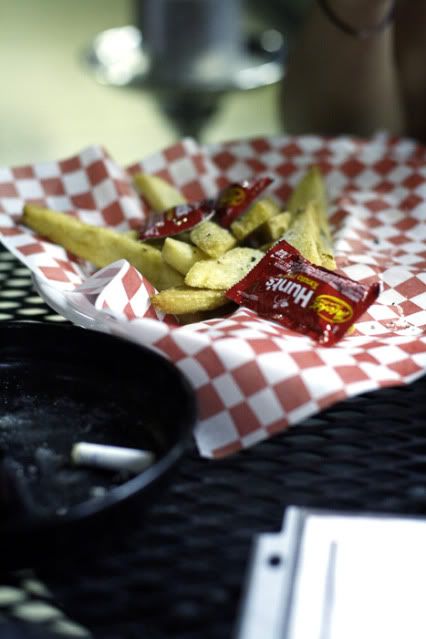 Photo by Thomas Costales





Here are two poems by

Sylvia Plath

, from her book

Ariel

.

I bought the book at my secondhand book store for 98 cents, much less than I would have expected, considering the poet. Maybe the price was low because it is old, the last published edition in 1965 by Harper & Row. But then I notice the original price was just $2.25.





Ariel



Stasis in darkness.
Then the substanceless blue
Pour of tor and distances.

God's lioness,
How one we grow,
Pivot of heels and knees! - The furrow

Splits and passes, sister to
The brown are
Of the neck I cannot catch,

Nigger-eye
Berries cast dark
Hooks -

Black sweet blood mouthfuls,
Shadows.
Something else

Hauls me through air -
Thighs, hair;
Flakes from my heels.

White
Godiva, I unpeel -
Dead hands,dead stringencies.

And now I
Foam to wheat, a glitter of seas,
The child's cry

Melts in the wall.
And I
Am the arrow,

The dew that flies
Suicidal, at one with the drive
Into the red

Eye, the cauldron of morning.




Poppies in October



Even the sun-clouds this morning cannot manage such skirts.
Nor the woman in the ambulance
Whose red heart blooms through her coat so astoundingly -

A gift, a love gift
Utterly unasked for
By a sky

Palely and flamily
Igniting its carbon monoxides, by eyes
Dulled to a halt under bowlers.

O my God, what am I
That these late mouths should cry open
In a forest of frost, in a dawn of cornflowers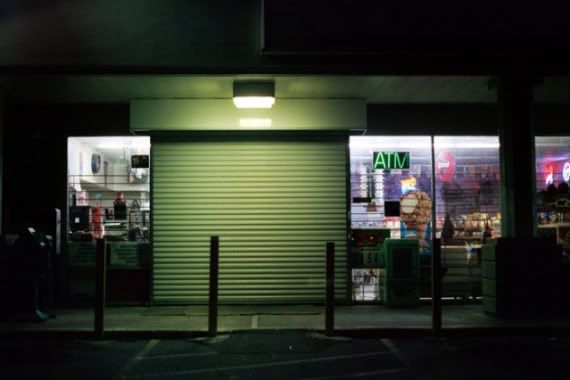 Photo by Thomas Costales





I was having a lot of fun late last year. Here's another poem from then, another candidate for the next book.





a good way to start is all I'm saying



it's chill
that's what I'm saying -

went out to feed the critters
and froze my jelly-belly

near
fa-telly

but the sun's
arising

like
an old man's hoosit

when memories strike
with tentpole-city

dreams of that pretty girl
from 1954 all bobby-

socked and whooshy skirted
rising all the way to her holymoses

when
she twirled

to the beat
of her rocker-roll feet

like Hermione Gingold
peddling her pettifogs

through the roses of the
Sangre de Chevalier…

but
I was saying

it's a chill-bill day
but the sun's arising

an all-together encouraging
way

I'm saying
to kick-off the day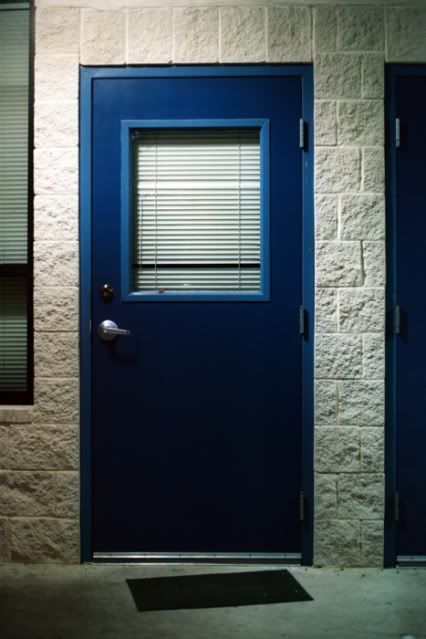 Photo by Thomas Costales





Now I have a poem by

Pamela Kircher

, from her book,

Whole Sky

, published by Four Way Books in 1996.

Kirchner holds a Bachelor's Degree from Ohio University, a Master of Library Science from Kent State University and a Master of Fine Arts from Warren Wilson College's MFA Program for Writers. I couldn't Google up any more biographical information, but I did find a new poem she published in September, last year.





We Love the Moon So It Shines



There are things seen only
when the lights are off.
Like night shifting its ashes
through the house almost soundlessly
except for a sudden crack then later
a soft thud for all the world
like a shovel breaking a root and a clump of dirt
dropped into a hole. Being buried alive.
How simple. She touches the floor
with one foot, the edge of the bed
with on hand. There she is
in the mirror, hardly a woman at all:
crooked at the waist,one arm long,
one bent. She picks up her dress
from the floor and lays it over the man
in the bed. Let him wake
in the hours that come and find
what his lies have done. The body
of the blue dress as empty
as the lover she has become.
All the rest of her ugly and dumb
as the moon's far face waiting night
after night to turn to the earth
and shine.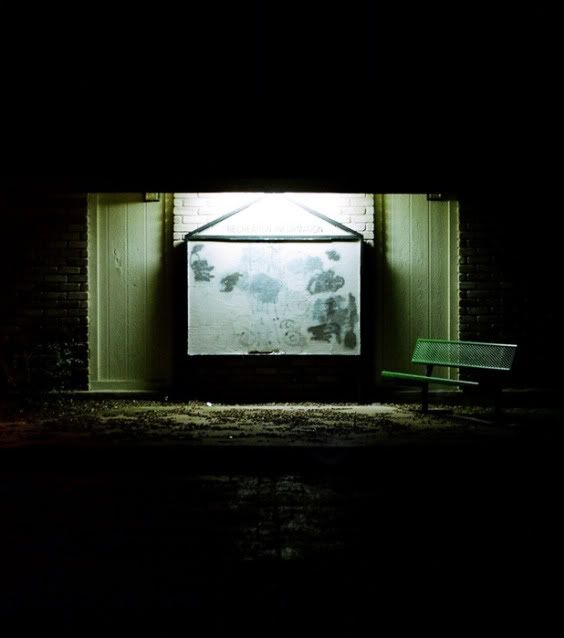 Photo by Thomas Costales





Here's another poem I wrote last year during a time when I woke up every morning looking forward to the poem I was going to write that day.

It is also a candidate for the next book.





naked rolling, parts rubbing



a slow Sunday
afternoon
and we were trying
to decide what to do

and I suggested we get
naked
and roll around on the grass
in the backyard,
rubbing
body parts together
fiercely

but there's a bit of a chill
in the air,
probably to much chill
to be rolling around outside
naked
no matter how fiercely we
rubbed together

so
I was thinking
well we could go down to
the art museum
and take a look at the
impressionist
exhibition,
settle down naked
in front of the Monet
and give him an impression -
rolling around
on the carpet rubbing
body parts together
impressionistically -
that might make the old guy forget
all about water
lilies...

but they have these guards
down there,
that follow us around from room
to room
and I don't know why
except
maybe they can read minds
and don't abide
with
people rubbing naked parts
together
in front of the Monet -

maybe
if we moved over
in front of the
Duchamp,
he did a lot of his own
naked parts-rubbing, as I
understand it, and what's
that nude going to do after
descending the staircase
but some parts-rubbing, cause
why else go downstairs
naked as a jaybird
if there weren't some parts-
rubbing
intentions…

but the guards
are so guardedly attentive
the museum is out
and I was thinking we might take a drive
in the hill country - the way the leaves are changing
in our backyard, there must be piles
of red and orange and yellow and gold
leaves laying on the ground
under some of those big hill country
oak trees, ripe for some good old rustic naked parts-
rubbing rolling around, but it is even
colder in the hills than it is here
so there's the chill factor to consider,
plus all those rattlesnakes
who love to hid in leaf piles
on these chilly days, or maybe
up in the trees - they do like to climb
oak trees to sleep through the winter -
and I think they might not welcome
people waking them up, rolling around
naked in the leaves, rubbing parts
together with sylvan abandon, despite
the fact it was a snake in a tree
that started all this naked rolling about
and parts-rubbing in the first place…

or, we might just do what we always
do
on lazy Sunday afternoons, could
just take a Sunday afternoon
nap
you in the easy chair
and me on the
couch

just
like we always
do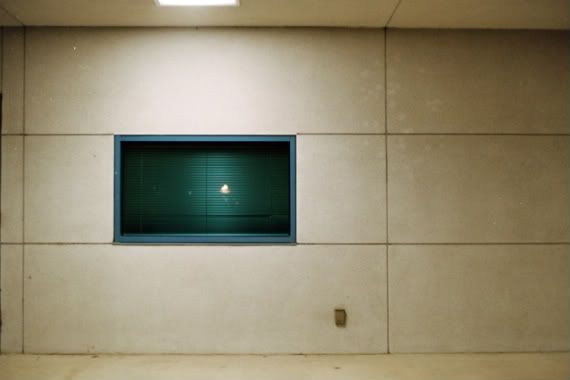 Photo by Thomas Costales





Next I have a poem by

Ai

, from her book,

Vice

. The book was published by W.W. Norton in 1999.

The poet, winner of the National Book Award for Poetry in 1999 for this book, also the Lamont Poetry Award from the Academy of American Poets in 1978 for

Killing Floor

and the American Book Award in 1987 for

Sin

.

Ai, born Florence Anthony in 1947, died last year.





More





for James Wright



Last night, I dreamed of America.
It was prom night.
She lay down under the spinning globes
at the makeshift bandstand
in her worn-out dress
and too-high heels,
the gardenia
pinned at her waist
was brown and crumbling into itself.


What'[s it worth,

she cried,


This land of Pilgrims' pride?


As much as love, I answered. More.
The globes spun.
I never won anything, I said,
I lost time and lovers, years,
but you, purple mountains,
you amber waves of grain, belong to me
as much as I do to you.
She sighed,
the band played,
the skin fell from her bones.
The the room went black
and I woke.
I want my life back,
the days of too much clarity,
the nights smelling of rage,
but it's gone.
If I could shift my body
that is too weak now,
I'd lie face down on this hospital bed,
this icy water called Ohio River.
I'd float past all the sad towns,
past all the dreamers onshore
with their hands out.
I'd hold on. I'd hold,
till the weight,
till the awful heaviness
tore from me,
sank to the bottom and stayed.
Then I'd stand up
like Lazarus
and walk home across the water.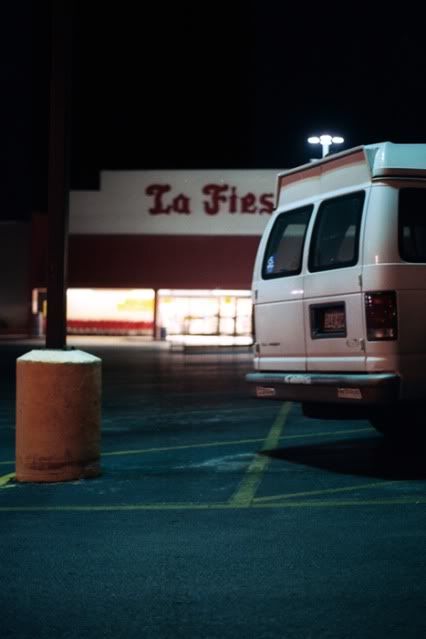 Photo by Thomas Costales





Working with old stuff today, I ran across this piece written in 2009. I found it a timely reminder, that, despite the far-right whiners, losers, and ne'er-do-wells who aspire turn our country into a right-wing version of East Germany, there is still reason to be hopeful.





Obama-lover



i'm hearing
from the right-wing circle
jerks that people like me
who are not at all like them
are Obama-worshipers,
if not Obama-lovers, a milder
version of an epithet heard on occasion
from right-wing racists
where i grew up when i grew up

forcing me to write a political poem,
even though i hate it
when i do that sort of thing

so anti-poetic
such poems are

but...

first,
let me be clear,
being a skeptic of all things,
it is not within me to worship
anyone or anything, least of all
politicians, worthy as some of them are,
as they are more likely to be heart-breakers
and, like the sweetest milk
from the most contented cow,
they all have an expiration date
and limited shelf life

that said,
i do enjoy having a leader
who is intelligent, someone
who does not believe the world
is run on frat-boy rules

one who does not surround
himself
with lunatics

one who looks to the future,
not to the past

one who sees the problems
of the next half century
and seeks to solve them before
they overcome us

one who seeks out
dissenting opinion, one
whose self-confidence allows them
to face unfavorable facts
without flinching

one who understands
the humanity
of both friend and foe

but who will take the most extreme actions
when a foe makes it necessary,
without lies and bluster

a leader, in short,
who does not regularly insult
my intelligence
and moral standards

is it necessary that i love such a leader,
no,
but it makes me damn happy
when one appears in
our time of need






Photo by Thomas Costales





Here are two poems by

Alberto Rios

, a poet new to me and maybe to "Here and Now" readers as well. The poems are from his book

Teodoro Luna's Two Kisses

, published in 1990 by W.W. Norton.

Ríos was born 1952 in Nogales, Arizona. He is author of nine books and chapbooks of poetry, three collections of short stories, and a memoir. He is a Regents' professor of English at Arizona State University in Tempe, Arizona. His work is regularly taught and translated, and has been adapted to dance to both classical and popular music.





Teodoro Luna's Two Kisses



Mr. Teodoro Luna in his later years had taken to kissing
His wife
Not so much with his lips as with his brow.
This is not to say he put his forehead
Against her mouth -
Rather, he would life his eyebrows, once, quickly:
No so vigorously he might be confused with the villain
Famous-in the theaters, but not so little as to be thought
A slight movement, one of accident. This way
he kissed her
Often and quietly, across tables and through doorways,
Sometimes in photographs, and so through the years themselves.
This was his passion, that only she might see. The chance
He might see some movement on her lips
Toward laughter.




Teodoro Luna's Old Joke





-for Lupita




Teodoro Luna met a woman for whom he cared instantly,
She loved him back.
An together two weeks later they stepped into a marriage
Eighty-three miles long.
It was their little joke, this calling of the years miles,
And she would feign anger
At this man who through the years had earned the right
To call them by any words,
Her man with his one ear now because of war, her Teodoro
With his one arm
The other worn away from milking the many lines of filled cows
and pumping the water.
She could see how her man in his eyes the second white parts
Of what he was becoming.
First his hair, and his eyes, sometimes his flatfish tongue.
She kept looking
How he had begun to wither, the wisps of his brows, the white
Lines of saliva,
The white arcs of his nails, his scars, his teeth and his legs,
The foldings of his face.
He was she saw making of himself in time the moth's cocoon,
that he might break from it,
A strong push and strong unfolding first of one new shoulder,
Then the other.
She would be there to the end, to the minute exactly, dressed
In the red dress ready,
That he would be young enough again for the both of them,
That he might lift her,
The way he had lifted her the first time with his many eyes.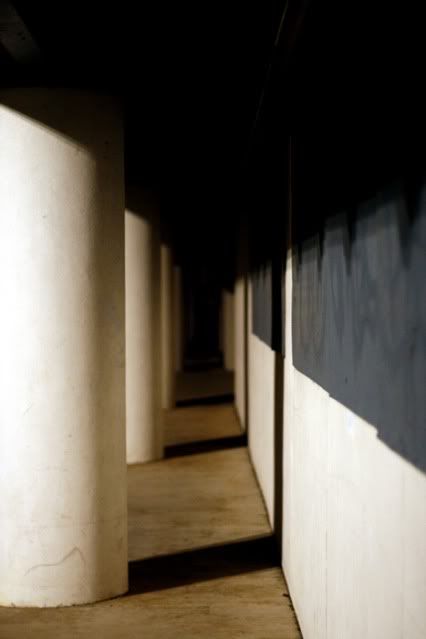 Photo by Thomas Costales





This is a series of poems I wrote over a period of three days following the death of a long-time patron and friend last year.




on the death of a patron and friend



a man
in constant
motion

hard
to think of him as
still




just like you and me



traveling south
to bury a friend
in a crypt
beside the sea

like the restless, roiling waves
he came -
and then he went

just like you and me




six white-haired men



six
white-haired men
stand around the pit

watch the box
as it is lowered into the hole

think of their friend
and wonder

whose box is next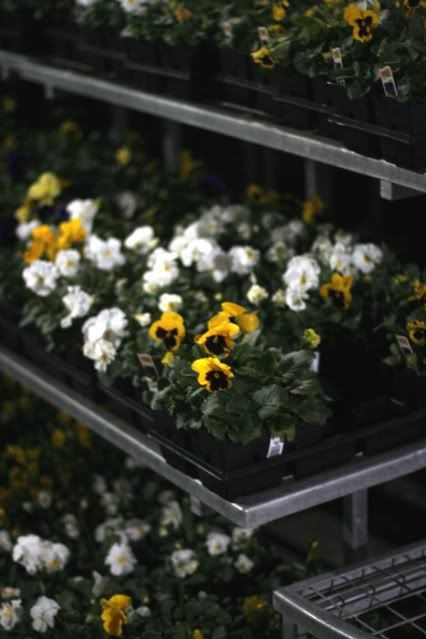 Photo by Thomas Costales





Now I have two poems by

April Bernard

, a poet whose work I've use often, from her book

Psalms

, published in 1993 by W.W. Norton.

Born in 1956 and raised in New England, Bernard graduated from Harvard University. She has worked as a senior editor at

Vanity Fair

,

Premiere

, and

Manhattan, inc.

In the early 1990s, she taught at Amherst College. In Fall 2003, she was Sidney Harman Writer-in-Residence at Baruch College. She currently teaches at Skidmore College in Saratoga Springs, New York. Her work appears frequently in top journals.





Psalm of the Sleeping



It is not only that the waves roll in
as they do, roll in

It is what they bring with them, foaming in the waist-deep wash:
George, and Joan, and someone named Sophia, a party on a raft -

Was it their house set to sea in the flood?

Here catastrophes of grey, high ceiling of grey, the sky flying away
on great wings of grey, receding

As still the low, muffled mist of water trundles in

Once there was a woman who just kept walking, head down,
though she lifted it long enough to tilt Minoan eyes
and we moved, suddenly, as if to follow

Where the moving speck of her figure slid behind the wall
where sand and water and air join to one straight grey rope

Someone kept rattling the shark's teeth and jingle shells,
tossing them in a circle drawn on the sand,
to read our wretched fortunes

How warm the salt waves, how warm the bath
filling the nostrils, delicately greeting the ears, the mouth,
the lungs and stomach, bathing the liver, the bones,
in a finer blood than blood




Psalm of the Disarranged



Low at the ground, swiping the machete, then
the match, the low yellow water of fire eddying
through grey stalks, hissing white, then the stalks go black

They said it was right only in supplication
but they were mistaken: white smoke gathers
around my waist like a scarf; blue fire edges shin and knees
Voluptuaries of the burning lie in the field and smolder, wicks

Prefer the cool shadow of acacia through clouded glass,
the cool and haughty toss of green leaves before the storm?
The relief of a cool hand: hold it smooth to my throat;
we are wondering at the silver light in which we shimmer

Fact is, we do not know
We do not know the fire that might as well be water -
It does not rid the plain of forms
but fills it, everywhere, with tall, tall trees of fire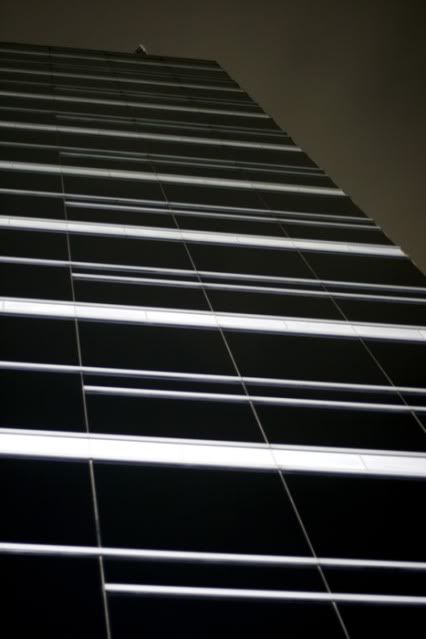 Photo by Thomas Costales





Having dipped my toe in politics earlier, I might go all the way in up to my neck, with the next poem, also written in 2009.




the NRA is ascared of me



been reading
the NRA people
are scared that i'm gonna
take away
their pistols
and their hunting rifles
and their AK47's
and their machine guns
and their grenade launchers
and their anti-tank mines
and their bunker buster missiles
and whatever, if it makes
a bang they want it -
makes their dicks grow,
you know, and they're sure
i'm going to take it all away
and leave them alone with their
inadequacies,
and i would of course, if i could,
but i can't, and the the lily-liveried,
chicken-gizzard politicians in Washington
sure as hell aren't going to risk their weekly
pay-offs by doing it, so that's the way it is,
at some point, you or me or both of us
are going to be blown away by some
NRA card-carrying pencil-dick wacko
with mother issues and a NRA certified
shoot-all-the-motherfuckers-with-one-trigger-pull
50 caliber machine gun

all because his mother dressed him
in little girlie-panties and didn't
quit breast-feeding
him until he was twenty-six years old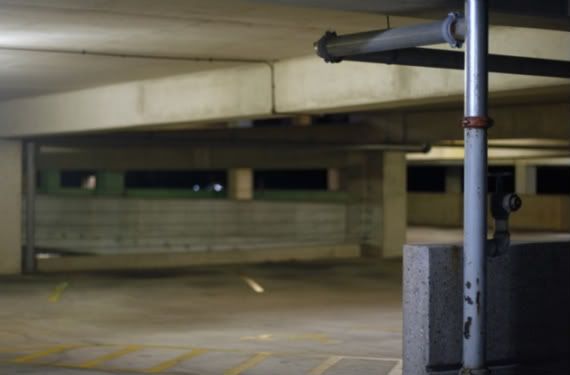 Photo by Thomas Costales





Next I have five poems, one each by the five poets featured in the book

Sirens: Five Femme Fatale Poets

. The book was published in 2008 by Sisyphus Press.



The first of the five is

Debbie Kirk

.

Kirk has been publishing in the small press for ten years, including four chapbooks. She Pink Anarckitty Press which has published three collections, including one of her own.




I Had the Best Aim in Kindergarten



In my invisible straight-jacket I saw it all.

My mother's frail body laying on the floor...
and my dad's fist covered in more blood and hair each time
they raised up
again.

I was 5.
I was paralyzed.

I knew my mother was still conscious.
But she had stopped crying and screaming.

Truth is, she stopped crying and screaming years ago.
And I was only 5, but as I watched this
I remember so vividly wanting to kill my father.

I had my first homicidal urge at age 5.

That particular day is long long gone.
Everyone's all healed up nicely on the outside.
My dad's a fucking lawyer somewhere.

Back in the days of my early childhood II had a gun held
against my head
by
my father so mny times that I lost count.
"You do so and so, or your baby girl dies."
Every time it happened I thought..."This is going to be the
day when
she's just gonna say,
"go ahead and do it..."

No apples, no bells...
Just the huge presence of my dad, squashing the spirit of my
mother and me
into the sizes of
the bullet in a gun.

Again, those days are long gone now.
And I know a lot of things now that I could not have known
then.

My father raped my mother so many times that she convinced
herself it was
no longer
rape.
I don't even have to spend two seconds thinking about it.
I know I am a product of rape..
I was created by evil, given a gun, and handed a torch .

So, you don't think I'm capable?
Stay close.


The next of the five poets from the book is

Iris Berry

.

Called by one critic "A punk rock James Ellroy in fishnets," Berry is one of the true and original progenitors of the Los Angeles punk scene. In addition to writing her poetry, she toured with various rock groups, writing and singing her own songs, strutting around a Mexican wrestling ring in showgirl feathers, authoring the sex column Forbidden Fruit, starring in numerous independent films, and producing a series of burlesque and comedy variety shows with Margaret Cho.

She has been recognized by the City of Los Angeles for her writing and the volunteer work she has done producing large scale fund-raising events for various charities.




Ode to Sammy Glick



I see you sitting
sitting in the glow of your computer
burnt spoon and needle
at one side
and a loaded gun
at the other side
there's only one bullet in the chamber
and it's reserved for you
you're attempting to write the next great American novel
and I believe you will
providing you don't kill yourself
before it's finished
It's a race
Isn't it?
your conscience and your ego
are at a dead heat
while your phone is ringing off the hook
with calls from your agent
in London and New York
all wanting to buy movie rights
you were the first guy
to ever buy me diamonds
I'm just wondering
where the hell you got the money
was it an insurance scam?
phony credit cards?
or your usual
selling phony stocks
to old people for their life savings
well all I can say is
it's only a matter of time
for you sweetheart]but if it's true that nice guys and gals
finish last
than you can bet I'll be sitting
In the last seat
In the last row of the house
that I more than likely bought
at 100% mark-up
trapped between a noisy bathroom
and a rank alleyway
but at least while i'm sitting on the lap of time
checking my watch
I know you'll be mixing another shot
of liquid comfort
while running from that
god awful mirror
called your conscience
there aren't enough opiates
In the city of LA
to make that reflection go away
but I know you
you're not a quitter
you'll die trying.


Next from the book is poet

Cynthia Ruth Lewis

.

Quoting Lewis, "Cynthia Ruth Lewis is 42 and hails from Chicago. She finds great comfort in her bitterness and rage and doesn't hesitate to let it all out on paper. She does have a soft side, however and unfailingly rubs lotion on it several times daily to balance things out.

Each poet includes a self-portrait at the beginning of their section in the book. For Lewis, it is a nude. While very nice in this instance, I'm hoping it does not become a new trend in poetry publishing or I'll never succeed in selling another book.

The book also includes a section of full-color art by several of the poets, a marriage of image and word that was a central idea to my first book which included art by Vincent Martinez along with my poems on every page. (I'm considering re-publishing that book,

Seven Beats a Second

as an Ebook sometime in the next year or so. Already have other ones in process that will come first.




The Makings of a Serial Killer



I read somewhere that the majority
of cold-blooded killers tend to come
from dysfunctional families,
the ignored or beaten ones, the quiet,
friendless kids who end up being the
joke of the neighborhood, awkward
children who never fit in - they grow
up with all that rage buried inside of
them. just waiting to be released,
looking for an outlet.

I'm not trying to fall back on any
excuses here, but a psychiatrist once
ventured a guess where all my sudden
violent fits of anger might possibly
stem from...
I can't remember much of my childhood.
I obviously blocked a lot of stuff out,
but it must have been pretty bad to
warrant fury like mine...

all I know is this switch inside my head
that gets flipped where all of a sudden
white-hot rage engulfs me, uncontrollable
fury surges,rising up from nowhere like
a hot flash, consuming me to the point
where the only thing I can mentally grasp
is destruction and blood-red murder

but what scares me most is not the fear
that I might take a life;
the joy, the anonymity of slicing flesh,
stopping a heart, erasing a body from
the face of the earth, but the fear of
eventually being caught an discovered,
my reign of mayhem finally being corralled
into a cubicle of maximum security, where
the echoes of other madmen would ricochet
off my brain, sparking the hot wires in my
head to a dangerous flame, and all I would
have to absorb the brunt of my red-hot
anger would be a pillow to shred, a
notepad of insufficient pages, and a pencil
too dull to embody the clarity of my dark
an intricate thoughts

on the other hand,
if I was never caught...


Well, that was fun. Now that we've checked the locks on the front and back doors and all the windows, the next of the five poets is

Misti Rainwater-Lites

.

Rainwater-Lites won the Gates-Thomas Excellence in English Award from Southwest Texas State University (my Alma mater, among others, and the place where I published my first poems forty years ago). Her poems have been published intensively online an in print journals. She has published several chapbooks, a novel and other poetry collections. For a period of time, she published and edited a print poetry zine called

Instant Pussy

and is currently poetry editor of

decomP

, an online poetry zine.




First Time



i was22
freshly discharged from the army
living with my mom
in kerrville, texas
i was burning up
chainsmoking
listening to hole/nirvana/the sex pistols
carving astrology into fat colored candies
dying to be found
fucked
love would be a bonus

with short hair i bleached myself
red lipstick
and a short dress that showed off
my cleavage and long legs
i walked into the local joke of a dance club
ready to sacrifice myself
on any man's altar

and there he was
drunk and lanky
33 years old
recently divorced
he bought me a bunch of drinks
and leered with jubilation
as he watched me shake my ass
on the dance floor
oh, yeah! he knew he had hit
the jackpot of sweet cunt
that night

back at his place
we drank some more
and shared a joint
he played his guitar for me
told me he wanted to take me
to his parents' ranch in hondo
they had horse and a hot tub
an idiot angel bellowed
HALLEFUCKINLUJAH inside my giddy head

then we were on his futon
my hymen still very much intact
all the beer, wine,tequila and wee
did not numb the pain
i kept saying no
over and over again
he apologize
told me he couldn't stop
it felt too goo
suddenly he was a too serious skull
suddenly he was satan
and i was rosemary
and it was not a dream
it was really really real

but somewhere in the thrusting
in the midst of the excruciating pain
i turned wild
i said fuck it
i said all the dirty words
i'd been aching to say to a man
any man at all

i took the pain
and turned into a party
hedonism 101
i screamed FUCK ME!
FUCK ME!
FUCK MY PUSSY!
and he did, he did
thoroughly, thoroughly
it was the kama sutra come true
and i hated him
and i loved him
and i did not whimper
and i did not hold back
i was auditioning
i thought if i was good enough
he'd take me to hondo to heaven to happily ever after

as it turned out
i got him for one more night
took me a while to learn
a woman cannot fuck claw scream her way
into a man's heart
and fairy tales are inside jokes
written by gay men
who are laughing their asses off
in their graves


And the last poet from the book (which I will revisit often) is

Jude Lynn

.

Lynn, who for a while was living under bridges, writes one act plays, short stories, and poetry, though prose is her specialty. She publishes frequently online and in print and has three chapbooks out.

I guess I should have suggested to readers that they lock up the kids before I started this group of poems from

Sirens

.

Oh well, too late now.




All the World Wants Anal



get any guy drunk enough
she said
and they'll let you stick'em
in the behind
with cock, with celery stalk, with three
thick fingers rings and all
she said
and they might hate you for it
in the morning
but they'll hate themselves
even more
not enough to prevent them
from ever letting it happen again
oh, they'll let it happen again
she said
once you loosen up
back there
you won't be able to stop them
from inserting this or that and
they'll get damn creative about it too
she said
like the guy she knew in college
who would insert M&Ms inside his asshole
and let his dog
lick them out
and i said
that's cruel
a dog's digestive system
cannot handle chocolate!
that she said
that's the least
of that dog's
problem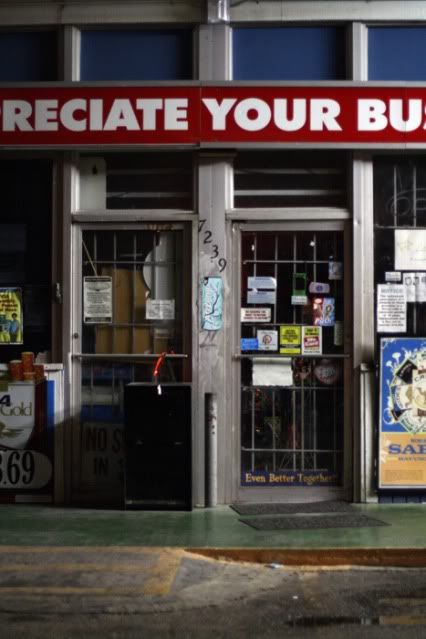 Photo by Thomas Costales





Still working in 2009. Seems to have been a good time for political poems. Here's another one.





last week



the lady says
the CIA lied to her
and people who claim
intelligence
say they find that idea
very hard to believe

the Dungeon Keeper -
Darth-Master
former Vice-President
goes on TV to complain
that the new guys
are messing up
all the good work he did

his former boss
wisely
cuts his brush
and keeps his mouth shut

the bishops
want to boycott the president,
suffering as he does
from the anti-Catholic vice
of intelligence
and the anti-Christian
arrogance
of seeking to exercise it

a university in the great
white state of Arizona
refuses
to honor that same president
because he hasn't picked
his quota of cotton yet

in the great armed state
of Texas
time runs out
on the legislation
that would have allowed
every student at a
state university
to come to school
in the morning with gun
in hand - validation
of the foresight of the
writers of the Texas
Constitution, who
trusting politicians
ever less
than we do now,
restricted their opportunities
for mischief
to just 180 days every
2 years

state employees
who must make sense of
the results of these biannual
sessions think half the 180
would be time enough
and even less would be better

such a week

now a weekend to prepare
for another just
like it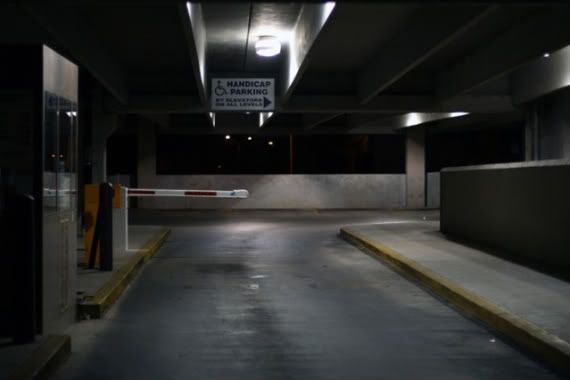 Photo by Thomas Costales




My last poem from my library is by

raulrsalinas (Autumn Sun)

, The poem is from his book

Indio Trails - a Xicano Odyssey Though Indian Country

, published by Wings Press in 2007.

Raúl Salinas (aka raúlrsalinas) was one of the early pioneers of contemporary Chicano and Chicana pinto poetry.

In trouble with drugs as a young man, he served 11 years of prison time from 1958 to 1972 at such tough institutions as Huntsville and Leavenworth. Prison ignited both his social outrage and his literary ambitions. The jazz he heard growing up in a neighborhood northeast of downtown San Antonio would inform his prison poems and writings. Taking from his experience, he, along with other notables, helped to make Chicano and Chicana poetry and prisoner rights an integral part of the agenda of the Chicano movement.

Born in 1934, Salinas died in 2008.

The poem I've selected is one of the more difficult to transcribe, but I think it represents the poet's fire and life's work better than anything else in the book.

Probably not remembered or even noticed by any but those like me of a certain age and place, the poem concerns some of the epic battles between the farm workers union and certain growers in South Texas.





Tree of Life Vision



Silver salmon
bronze medallions
southwardly sojourn
to the indian territory
& flutes of bamboo.
Tierra Amarilla
("yellow earth")
villagers
remember (never forgetting)
spanish (?) land grants
(never quite regaining)
maintain militant discussions
in secret
of strategies & measures
now deemed necessary to survive.
San Antonio
of
Westside tar(paper) shack
plastic Holiday Inn
cradle contradictions.
Where poetic umbilical cord
lies buried
on
South Alamo Street
alleyway
since he dwindling
days of Depression:
& still
(at will)
wicked webs
of WAR(mongers)
continue to be woven/spun
running risks
safeguarding
northern/southern
native
RIGHTS
&
predominant populace
(of color)
communicate
in
gestures, hand signs
spirit gongues.
South Texas
trembles
w/ resistance of
grapefruit/melon pickers
to rightwing redneck
neo-vigilante
posse comitatus
attacks.
Encouraged
nomadic mestizos
eagerly respond
after
earlier purging
of evil spirits
in Upper valley
popeye lands.
Magic valley of
tragic life-death
migrant existence;
of
farmworker
fisherpeople
(class)
struggles
concretely
uniting as ONE.
Surprise!
for the
Pisces of Peralta:
Sandino lives
in Mercerdes
as in the Mission
Cesar Augusto Chacon
hits hot.



Indio-Chicano Unity Caravan


&nbsp

Sept. 16, '75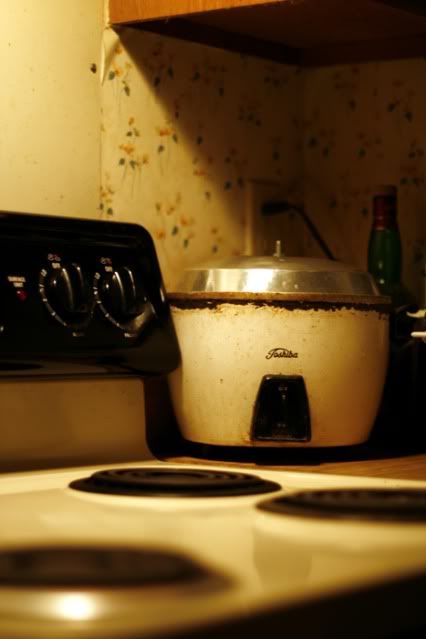 Photo by Thomas Costales





Well, finally wrote one this week worth a second look, a lyricish little thing, that isn't so bad and boring.





another Sunday morning



moon
falling toward the west
horizon
slips behind a lacy morning cloud,
hiding
the shadows of its ancient
scars

**

grackles
on cue
fly from their nighttime
nest
cover the sky,
dark cape
of the Phantom of the Morning

**
strong winds,
warm and wet,
blow
smells of the
the southern sea
across
the stark remains
of northern
winter

**

light
seeps
from a pinched
eastern horizon,
the sky not ready to open
to any new day

**

moon shadows
fade
as sun shadows
grow
toward the retreating
night

**

cat
does her morning
stretch -
doubles
her length
front to back,
legs reaching in both
directions,
belly on the ground,
tail straight in the air,
little red anus
like lantern light
at the end of a train

**

dog
stirs
in her bed,
too old for morning
calisthenics -
eyelid lift, up, then
down,
enough for now




Noticing I only have two poem this week that were written this week, here's a third. Just to keep the flag flying.




a is for apple



sun's approaching up,
day has almost started

lacking only
my daily poem to complete

the sun's rising -

dimness
prevails across the land

all the elements of the day
holding their breath

waiting
for just those few words from me

to begin their day-ness
to escape their night-ness…

the pressure
is getting to me, this responsibility

more than I bargained for
way back

when I began the process
of reading and writing by memorizing

the alphabet,
a to z all the way through,

a is for apple,
b is for boy, c is for cat

and d is for dog
but I don't remember what x, y, and z

are for
and I think that might be the source

of my poetic impotency
this morning,

for how can one be expected
to write a poem

to start the day
when one can't remember

the most basic lessons
of what is for what from a to z

someone,
please,

what is for
x

what is for
y

and what is
for z

the fate of this new day
now
depends on you


Oh, heck. Why not one more?




cock-a-doodle



poets
are creatures of the word

and are often stymied
by social convention that sets

certain words
off-limits, you know, the words

that made us snicker
in fifth grade,

usually having to do
with bodily functions and/or body parts

best not shown in public -
for example,

there is what Whitman called
the "man-root" -

the polite word to use in mixed
company

today,
assuming, of course,

you have need to refer to the body part
in mixed company at all,

is penis,
but I tell you, that is such a

limp dangly
little word - no man really wants

to claim it
for his, you know, his whachamacallit,

(see the problem, right there
it is, trying to talk around the whole thing

when some simple little word
could make it clear we're not talking about

a man's ear, or his nose
or his left elbow¬

***

some might call it
prick -

though I, personally,
don't like that, sounds too aggressive

for a passive kind of guy like me,
and besides, it's developed all sorts of negative

connotations. like, for example,
no one wants to hang around with a prick

and neither does anyone want to get pricked
no matter how tiny the prick is that does the pricking

***

if we were Irish,
I suppose we could all have our individual names

for it,
like Lady Chatterley's gardener, John Thomas,

I believe,
was his preference, but it does seem to me

it wouldn't solve the problem
since we couldn't be sure what anyone was talking about,

assuming, perhaps,
the conversation was about another person

of whom
we had not had the pleasure of acquaintance,

and, possibly more destructive to social tranquility,
there could be endless argument

between man and spouse (or other interested party)
as to whether it would more appropriately be named

Big Willy
or Wee Willy Wilkins -

a discussion
which would do no good for anyone

***

many nowadays
seem to prefer cock, that, at least,

is what I see and hear most often,
and I have to say

I kinda like cock myself,
such a proud, manly word,

cock of the walk, cock-sure, cock-a-doodle-do,
wake up and smell roses, or something,

and, of course, no man ever wants
to go off half-cocked…

***

so, setting aside such obviously
unacceptable proposals

as trouser lizard
and one-eyed snake that ate Milwaukee,

and, while always, certainly, being available
to other suggestions, for the time being

perhaps we can just put a cork
in the discussion and leave it at cock…

in the meantime, possibly tomorrow,
someone will address the similar conundrum

regarding those attributes
most usually attributed to the ladies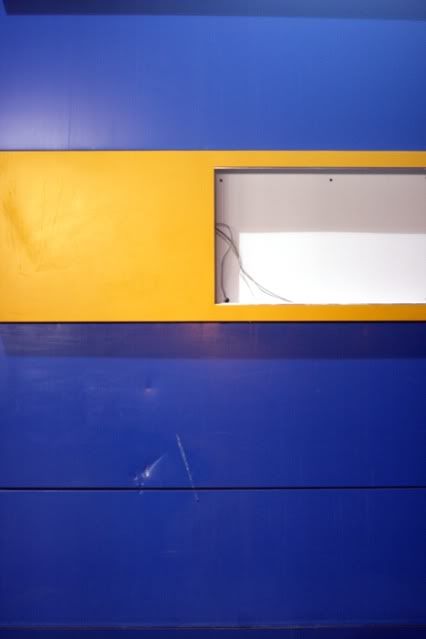 Photo by Thomas Costales



That's it for another week. Every thing here belongs to them who created it.

I'm allen itz, owner an producer of this blog and I don't care if you use my stuff as long as give me and "Here and Now" proper credit.