Short, But Not Too Big Around
Friday, January 21, 2011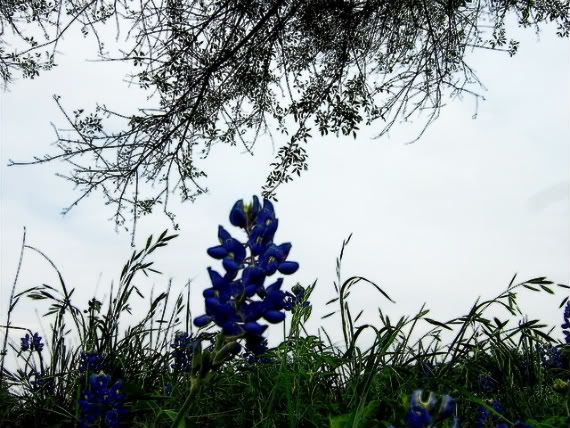 VI.1.4.





"Here and Now" is in an abbreviated state this week. I was sick a couple of days and was not so diligent in my work.

Short, but still good, most pleasurable to me, more poems by

Alex Stolis

, in this case a ten-poem sequence.

Pics are by me, except the last one which is by my son, Chris. I messed around with the images, trying for some kind of sky/sea/desolation/loneliness thing. No indication from the pictures that it worked.

Here's who I have for you this week:




Naomi Guttman


Sudden Death
Median with Weeds
Leave



Me




part of the secret to successful poeming





Eugenio de Andrade


Crystallizations
Eros Passing
Still Life with Fruit



Me




not expecting much





Langston Hughes




Comment on the Curb





Dennis Levertov




The Jacob's Ladder





George Oppen


from

Some San Francisco Poems





Me




the healing





John N. Morris


Dry
Bluebeard
Fatness
Coclayne



Me




jealousy beyond reason





Robert A. Fink


The Need for Order
Consider
Ripley's Wouldn't Touch This



Me




illusions





Yung Hung-Tao


Hsin-An River
Watching the Boat Races at the dragon Boat Festival,
The Year Shen-Ch'em (1604)
Songs of the Bamboo Branches



Alex Stolis




Everything adds up lonely

- a ten-poem sequence



Pamela Uschuk




Beggar





Me




it is hard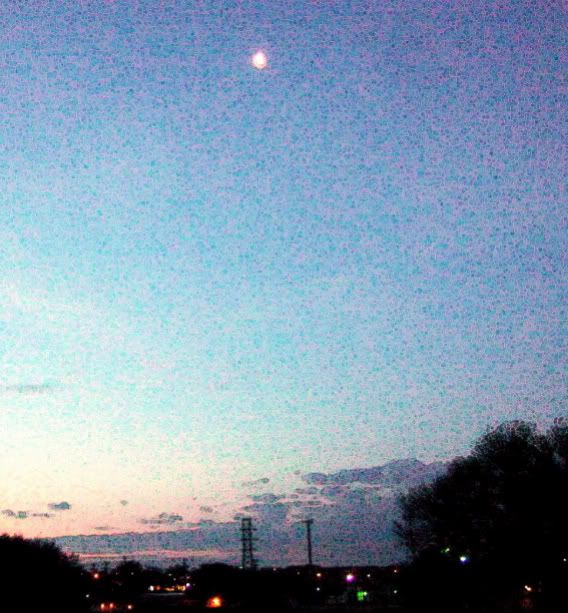 I start this week with several poems by

Naomi Guttman

, a poet I did not know until I picked up a copy of her book,

Reasons for Winter

at a second-hand book store last week. The book was published in 1991 by Brick Books, with support from The Canada Council and the Ontario Arts Council.

According to the book jacket, Guttman was born in Montreal in 1960, graduated from Concordia University, and received her M.F.A. from Program for Writers at Warren Wilson college in North Carolina. Recipient of grants from the Ministere des Affaires Culturelles and the Canada Council, she lived in Los Angeles at the time the book was published.





Sudden Death



Back from the funeral,
my parents work the garden.
They stake peas, squatting, the
rake weeds, speak
in savage sighs
of the man, the friend - why
and how it is hardly believable.

Only dance the dance of crouch
and bend, shells of their backs
against the summer breeze
down, up, unfolding again
and again the earth beneath them.




Median with Weeds



The dandelions' pointillism fires
without mercy. Their yellow sway is just
the yellow of a child's pure rendition,
waking mu the rarely green divide
between the thoroughfares. But I know the grass
has grown too long and tomorrow
city mowing crews will make heads roll.

Wild herb springing
unwanted: the definition of a weed.
I want to rip the chaos from my life,
pull u the unruly with my hoe
but then there's the glamor of three-year-olds
in love with yellow flowers -
whose passion is to pick those gone to seed and blow.




Leave



A war in my dreams. You
surprise me, though I've
been waiting.

In my mouth your tongue
is pointed, long,
urgently muscular -

We have only a few minutes,
you must go back,

back to the front.
You may not return.

You turn, in uniform,
leaving a hole in my mouth.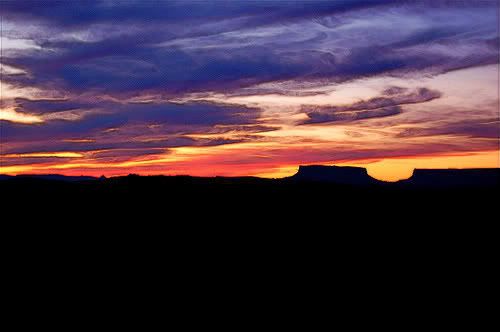 Here's my first poem of the week.

Good sign, I'm having way more fun than I did last week.





part of the secret to successful poeming



part
of the secret of successful poeming

is patience, lying
in wait,

taking the time you need
to contemplate the universal sureties;

scratching
where you itch

(but only as long as no reaching
under the table is required),

considering the flow of traffic
on the interstate,

the traverse
of orange morning clouds from eastern light

to western dark,
the price of gas, the dietary effects

of burgers and fries
and pecan pies and vanilla crunch

surprise,

the politics of remorse
and partisan recrimination,

the increasing globe
of your belly

like the planetary explosion
in Star Wars,
in slow motion,

the fat cats on your front porch
who seem to think every time you drive into your

driveway
you're doing it just so you can feed them,

again,
the same over-fed cats

who won't come within six yards of you
if you don't have their food bucket

in your hand,
the neighbor across the creek

who brings her dog out for a walk
along the fence every time you want to take some sun,

(dirty-minded old woman -
nice looking dog)

…but what you must never do
is think about writing a poem

for thinking about writing a poem
is the worst preparation ever

for writing a poem
because your mind will twist

into all sorts poetic poo-poo
shapes

and the essence of you, which
is about regular real, boring things

and not about all sorts
of poetic poo-poo

will be submerged
and any poem of the essence of you

will be submerged
as well

and all that's left will be some
high-faulting poo-poo

and by that I mean
the shit

your sixth teacher tried to stuff down your throat
back when you were still learning to read

~~~

of course a poem that is the essence of the essence
of you

might end up to be shit as well,
but the original, authentic shit of the essence

of your essence
is better, always, than a pale copy

of the high-faulting shit
of some English dude who probably

played
with himself

while eating his morning
kidney pie and Cheerios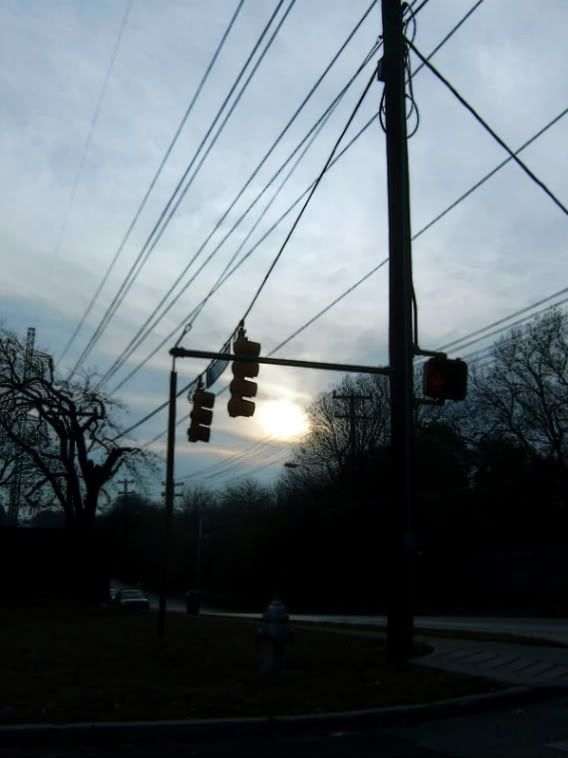 Next, here are two poems by Portuguese poet,

Eugenio De Andrade

, from the collection

Forbidden Words

, published in 2003 by New Directions.

The book is a bilingual edition, with the original Portuguese text and an English translation by

Alexis Levitin

on facing pages.

De Andrade, born in 1923 in a small village close to the Spanish border, published his first poem at 16 and his first book three years later. He has won every literary prize his country offe3rs, as well as a number of international honors.





Crystallizations



1.
Love with words.

2.
Like the rose, bend
only when the wind blows.

3.Disrobe
like the dew
in the curved shell of the morning.

4.
Love
as the river climbs the last steps
to find its bed.

5.
How can we blossom
under the weight of so much light?

6.
I am passing through:
I love the ephemeral.

7.
Where I hope to die
will it still be morning?




Eros Passing



1.
Call of morning lost in flower:
it would be bird if it weren't ardor.

2.
In the taste of the water I recognize
the tenderness and loins of summer.

3.
A body glistens naked so desire
may dance in the light, straight upon the sands.

4.
In the murmuring waters of memory
just now, with you, I have been born.

5.
The wind bends the stems under a hard light:
the earth is very close and ripe.




Still Life With Fruit



1.
The morning blood of raspberries
chooses the whiteness of linen to love.

2.
Morning filled with sparklings and sweetness
settles its purest face upon the apple

3.
In the orange, the sun and moon
are sleeping hand in hand.

4.
Each grape knows by heart
the names of all of summer's days.

5.
In pomegranates, this I love -
the stillness at the center of the flame.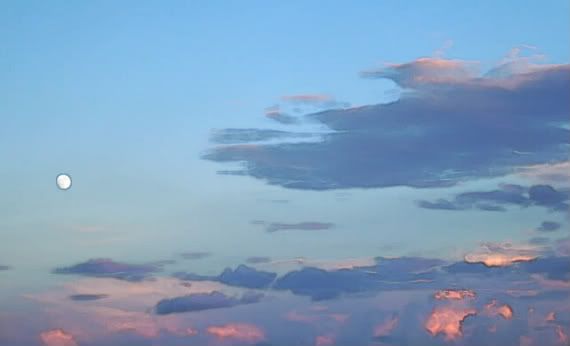 Here's another of my poems from this week's writing, one of several this week based on long-ago memories. The nostalgic mood, triggered by, of all things, the death this week of Sargent Shriver, Director, in the very earlier years, of the Peace Corps, the same early years when I spent the winter, 1964, as a Peace Corps trainee in New Mexico. Under-age, under-educated and outclassed by my fellow trainees, I completed training, but did not go further. Even so, it was the formative experience of my young life, teaching me that I was capable of much more than I had ever imagined before.






not expecting much



I remember waking up
humid wet
hanging half out my bedroom window

to catch the coastal breeze
blowing in from the gulf,
chilled by the wind

across my sweat-damp sheets...

beginning
another fifteen-year-old's day
in the mid-1950s - a poor boy

as I remember it now,
but in fact not much poorer
than most of the people I knew

a circle that included
only a few people I thought rich,
those who filled a good portion of my restless

before-sleep cloud-floating rambles
about being
them…

a boy of mostly secret,
mostly imagined pleasures
lacking confidence,

long on brains but
failing to see anything good
coming from it, wishing I could wish

away my brains for a car,
for a girlfriend, for a fight I could win,
willing to be dumb if dumb

would improve my position
in the small-town pecking order, move me up
a rank or two, enable sex with another person,

lead me to a twenty dollar bill blown onto a mesquite
thorn, hanging, waiting for me to find it in the bushy lot
where I made I den, where I could smoke Parliament

cigarettes, look at naked girl pictures, and dream, not always
of sordid things, ennobling dreams sometimes,
big -plans dreams, the great things I would do someday…
could do someday if I were someone else, someone

who had big plans, someone who did great things,
someone who was not me…

but mostly coupling dreams,
imagining how the flesh
of someone else would feel pressed

against mine, dreams of bodies entangled,
my body en-wrapped by pale arms with tiny blond hairs
like gold in the afternoon sun, and…and…then

things happening that I could only vaguely
imagine, lacking the experience of specificity,
but knowing it was good and stiffly exciting

what ever it was …

a small town boy,
not expecting much, not sure
what there was to expect,

surprised
always in later years
at how things turned out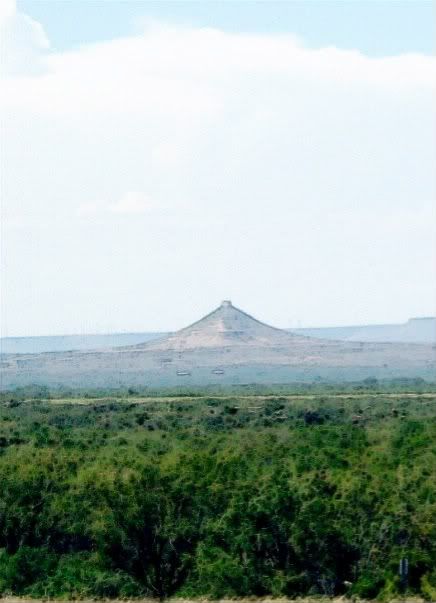 Next, I have several poets from

American Poetry Since 1959, Innovators & Outsiders

. The anthology, edited by Eliot Weinberger, was published in 1993 by Marsilio Publishers.


First, I have this very short moment by

Langston Hughes

. Hughes wrote this in 1951.




Comment on the Curb



You talk like
they don't kick
dreams around
downtown.

I expect they do -
but I'm talking about
Harlem to you!


Next, I have this piece by

Dennis Levertov

, written in 1961.




The Jacob's Ladder



The stairway is not
a thing of gleaming strands
a radiant evanescence
for angels' feet that only glance in their tread, and need no
touch the stone.

It is of stone.
A rosy stone that takes
a glowing tone of softness
only because behind it the sky is a doubtful, a doubting
night gray.

A stairway of sharp
angles, solidly built.
One sees that the angels must spring
down from one step to the next, giving a little
lift of the winds:

and a man climbing
must scrape his knees, and bring
the grip of his hands into play. The cut stone
consoles his groping feet. Wings brush past him.
the poem ascends.


Unfortunately, the anthology's editor seems to have a strong preference for very long poems, leaving me little for "Here and Now" so this is my last poem from the book. It is a piece of a very long piece,

Some San Francisco Poems

, written by George Oppen
in 1972.


2.



A Morality Play: Preface



Lying full length
On the bed in the white room

Turns her eyes to me

Again,

Naked...

Never to forget her naked eyes

Beautiful and brave
Her naked eyes

turn inward

Feminine light

The unimagined
Feminine light

Feminine ardor

Pierced and touched

Tho all say
Huddled among each other

'Love'

The play begins with the world

A city street
Leads to the bay

Tamalpais in cloud

Mist over farmlands

Local knowledge
In the heavy hills

The green loose waves move landward
Heavysided in the wind

Grass and trees bent
Along the length of the coast in the continual wind

The ocean pounds in her mind
Not the harbor leading inward
To the back bay and the slow river
Recalling flimsy Western ranches
The beautiful hills shine outward

Sunrise the raw fierce fire
Coming up past the sharp edge

And the hoof marks on the mountain


Shines in the white room

Provincial city
Not alien enough

To the naked eyes

The city died young

You too will be shown this

You will see the young couples

Leaving again in rags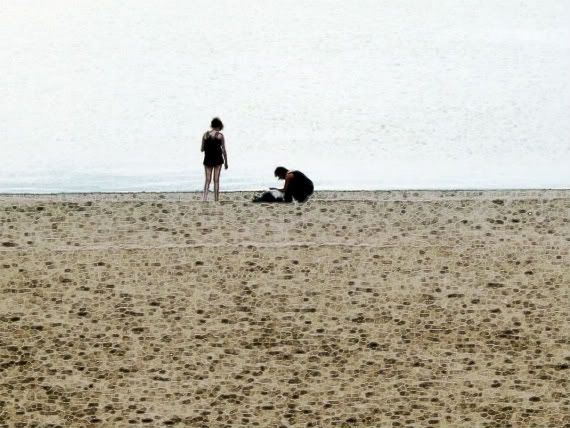 Here's another of the reminiscences I mentioned.





the healing



my first car
was a 1949 Plymouth

a two-door,
gray -

gray
not in the sense of morning dove egg

gray,
but gray in the sense of absence of color,

the color of the void
wherein colors cannot survive the doldrums

of no-thing triumphant…

I don't know where my dad
got this car,

what particular junkyard he got it from
I mean,

but he and I worked on it for a month
and got it running,

running, that is,
like an old man puffing along

behind his walker -
the car's max speed a stately 45 mph…

except for one afternoon,
driving at my usual 45 down Highway 83

between La Feria and Mercedes,
a three lane highway, center lane, which

I never had occasion to use with this car,
for passing,

a cool, sunny spring afternoon,
the kind of brilliant day when talk

of miracles
seems not so outrageous,

when, all of a sudden, such a miraculous event
seemed to occur as my car began to speed up,

50 miles per hour…55…60 miles per hour,
a great healing seemed to have occurred, like

my radio, unbeknown to me, had settled in
on the faith-healing preacher

who came on every Saturday afternoon from
the radio station in Nuevo Progresso

across the border
in Mexico

and hands had been laid
radiophonically on the old and ailing

six cylinders chugging faithfully
beneath my void-gray hood

rejoice I did,
and praised the Lord, until

I looked behind and say two of my friends
in their '57 Chevrolet

pushing...

~~~

those few moments before looking behind,
the closest I've ever come to

believing in a transcendent
faith of my fathers

a moment soon lost
when my friends quit pushing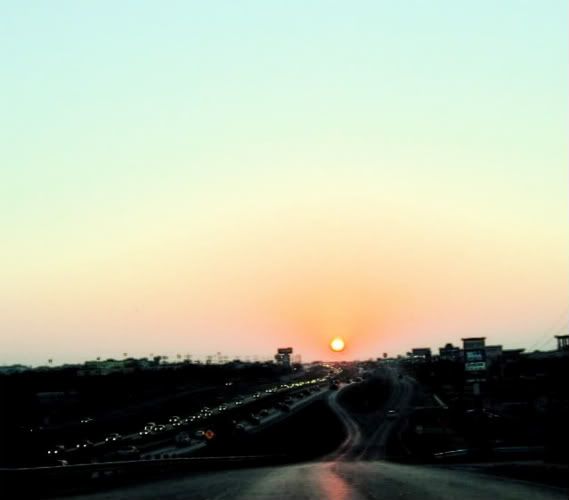 John N. Morris

is a poet I don't remember using on "Here and Now" before. Remedying that, here are several poems from his book,

Green Business

, published by Antheneum in 1970.

Morris was an American author and educator who joined the faculty of the English Department at Washington University in 1967. He was born in Oxford, England, received his A.B. from Hamilton College and his MA and PhD from Columbia University, the last in 1964. A specialist in 18th-century literature, Morris taught at several other universities, including Columbia University and the University of Delaware. He wrote three collections of poems, and produced two works of non-fiction.

Born in 1931, Morris died in 1997.





Dry



He read her Blake by a bad light,
Fire on the mad page.
Art was a fact
Like any other tiger.

Now she is gone
He mopes and is absent.
He knows nothing
Is about to happen.

Nights, in a globe of quiet,
He reads pages
And pages of propositions
Naked o illustration.




Blubeard



The entry into darkness
Was dangerously free.
Still at my waist there dangles
The red, accusing key.

Impossibly, salvation
Though with immortal force,
Perpetually thunders
At the remotest doors.

But far within, forever
I issue strict commands
And do my execution
With blunt, accustomed hands.




Fatness



It is not merely the joggling, tropical plenitude
Of her that repels, but how her fond hands
Frequent her like tourists, and rummage
As if for some treasure, and pluck at bundles.

Kindness could easily dispel the zoological
Image of her bath: the heave, the tumbling
Breasts, the wet tremor, Still,
Those pleasuring hands, glad of herself!
They know her thickness.

Lord! how she bustles toward her objects.




Coclayne



We had power then. We double-dared
The clouds that moved like the slow hours to rain.
Imaginings grew like weeds in the sweet fields,
And we were kings in carts, princesses upon ponies.
Once upon a green distance Pegasus grazed,
Minutely beautiful.

Knowing as blindmen know the smell and feel
And sound of things, we knew what vision is:
Besides a green and upright arrowhead,
A pinetree was the weighty smell of balm;
Our hands clung round it and we dreamed of ships;
It whispered of waters in the nuzzling wind.
High in its branches was the terror of cliffs.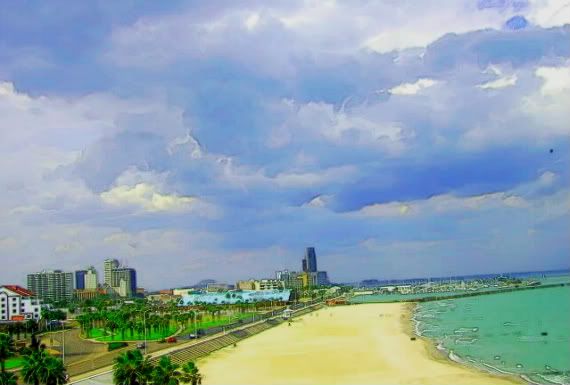 Beginning now the experience of old men, I begin to understand why they are so cranky.





jealousy beyond reason



she's
the short, bubbly one

great personality,
smile as broad as the West Texas sky

and a memory like a sieve,
filtering out memory

of most things
not immediately before her eyes…

unlike all the other servers at the restaurant,
who leave your check for services

on your table in a little
wallet-like binder,

she leaves it for you
on a folded register tape…

other that I tend to spill coffee
on the paper tape,

making an ugly, sticky mess,
I don't know why this bothers me so much…

but I do know that as I grow older
my patience, once one of my most sterling qualities,

grows shorter and shorter
and more and more I prefer precision around me,

things done as they're supposed to be done,
on time, especially on time,

tardiness of others,
as my projected life span grows shorter,

seen by me more and more
as a kind of theft, stealing from me

that which I have increasingly less
of…

the messiness of others
increasingly annoys me, the slackness

of people, who, unlike me,
have better things to do than

cross a
tee
or dot an
eye…

the world is full of such people
and they piss me off now -

jealousy
beyond reason

souring my
day








Next I have three poems from

The Ghostly Hitchhiker...and other poems

by

Robert A. Fink

. The book was published in 1989 by Corona Publishing of San Antonio.

Lots of Robert Finks on Google, but couldn't find any thing of this Robert Fink. According to the book jacket, this Robert Fink was born in North Texas, was a former Marine Corps lieutenant in Vietnam and in 1989 was Professor of English and Director of Creative Writing Workshops at Hardin-Simmons University in Abilene.

After living most of my life with the carelessness of a college sophomore, I have reached the stage in life where I identify completely with the poet's first poem.





The Need for Order



Comes upon me in my middle years
like the settling of a house,
the cracks so gradual
I can't recall the ceiling smooth,
the corners square.

No one cares but me
the furniture's sneaking from its spot
like children playing Red Light Green Light
on the lawn I mow twice a week.
Everything is slipping from its place:

The travel posters in their frame.
The philodendrons always turning toward the light.
Blue jeans my sons drop careless on the floor
to shrink a little every day.
At least I have my study.

No one but me reshelves a book.
The plants stay silk..
The sharpened pencils on my desk wait
straight as pickets,
dominoes in a row.




Consider



You have chanced upon a wreck
in the smoldering dusk
just over a hill
minutes from a cookout in the country,
a going-away party for a friend.

Your car hums sleek and fast enough
to escape this time, break through
this warp of memory
fading in the rearview mirror.

But you stop, back up, first to arrive,
no one to pinch you back to sleep
relieved the melt4d shapes
indistinguishable as cars,
no need to venture deeper in this dream
to what might be windows to other dreams
darker than imagination.

Nothing moves but the wind
and you between the cars
a hundred feet apart, spun off the road
like errors in an arcade game.

No time for contemplation
but the drivers are not going anywhere,
their passengers asleep for now
and you're no Boy Scout,
so look hard into this mangled face
before the T.V. crews arrive
to pry the easy questions.




Ripley's Wouldn't Touch This



but the assistant religion editor
happens upon a front-page situation
to save him from his cubicle
of Sunday School attendance records,
announcements for bingo parties.
Maybe now he'll rate a phone,
access to the computer.

A man has fallen twenty-one stories
and lived - a slight concussion,
a rope burn scarring both palms
and a new appreciation of heights,
hotels under renovation,
doors marked

Do Not Enter


opening onto missing balconies,
free fall, the construction crew's
rope, carelessly forgotten, swaying
imperceptibly like the building.

His headline will begin with

Angels

,
a man walking on air and failing
until God said: Reach out.
Behold the rope!
The miracle is he didn't let go.
Like the prophet with a living coal upon his tongue.
Moses lifting high the serpent.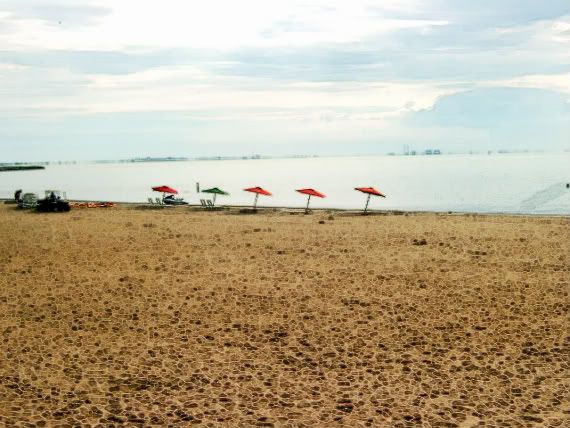 As much as I hate summer, I think I'm ready for a little of it. The problem is, when it comes, it won't be a little.





Illusions



running
late in the mornings
these days,

helping my blind cat
when she gets up from
her night's sleeping

find
all the necessaries,
food, water, litter box,

so that I can put her back
in the chair
for her day's sleeping -

a great temptation
at that point
to put myself back in bed

because
getting up in the winter
in the dark-dark

an hour before sunrise
does not energize me like
getting up in the soon-light

of summer,
there being something about the dark
makes the cold morning colder

while the dim of an early summer
morning
makes the promise of a cooler day

and lie
that it is,
I enjoy that illusion -

for illusion
is the soft wrap
that consoles us on sharp-edged

and prickly days
when goodness and mercy
do not follow us through the winter/summer

days
and nights of our lives -
and that fellow three booths down

look exactly like a fellow I knew
forty years ago,
the suicide obsessed fellow,

the fellow
I talked into holding out for another
day twice on a rooftop -

skunk-drunk he was
and I was too
but we both came down -

and I am enjoying the illusion
that he looks exactly like he did
forty years ago

and that I must as well
and that forty years past
he made it

and I made it, but mostly
he made it through the mummy-wrap mist of
his fearful nights

and that's a nice illusion to have at six thirty
in the dark dark side
of
morning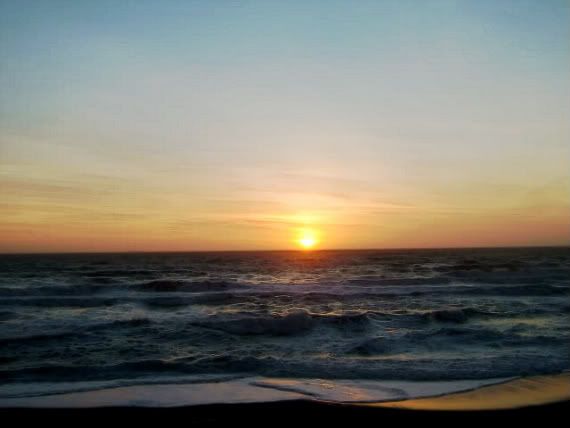 Here are several poems from

Pilgrim of the Clouds: Poems and Essays from Ming Dynasty China

, published by white Pine Press in 2005. The book includes poems by

Yung Hung-Tao

and his two brothers, Yuan Tsung-Tao and Yuan Chung-Tao. For this week's "Here and Now" I have chosen to concentrate on the elder brother, Yung Hung.

The translation to English is by

Jonathan Chaves

.





Hsin-An River



The wavers here are bad,
the head winds are terrible;
the folige, all green - even the rocks are green.
From dark cliffs we hear
the murmuring of ghosts,
wild fires wake dragons with their heat.
The trees are old - From T'ang-dynasty stock;
the steles, toppled over
bear Sund-dynasty inscriptions.
Stepping ashore, we meet an old farmer
who claims that ape men inhabit these woods,



(This poem is one from a group of ten)




Watching the Boat Races at the dragon Boat Festival,
The Year Shen-Ch'em (1604)

1.

The lake,newly swelled, is slippery as oil:
red banners, a hundred feet long,flutter past the trees.
I have two or three pieces of old, coarse silk:
I'll tear them into strips to te at the prow of my boat.

2.

From Pi-han Tower, the water fills the valley.
At Cho-tsu Pond, the sun sinks in the west.
On the bridge, below the bridge - people like ants;
I only hope Duke Meng Embankment does not collapse
under the weight.




Songs of the Bamboo Branches



1

At the mouth of the Lung-chou River
the water looks like sky:
here the women of Lung-chou operate the great boats.
Waves splashing her face, one of them asks the traveler,
"Are you scared? Watch my boat list
under eight feet of wind!"

2

The boatwoman has painted eyebrows.
Her boat is like a leaf, following the waves of the river.
Her left hand steadies a little girl,
her right works the rudder,
and her dark hair, piled high as a mountain,
stays perfectly in place.



Please note: This is a description of what I actually saw.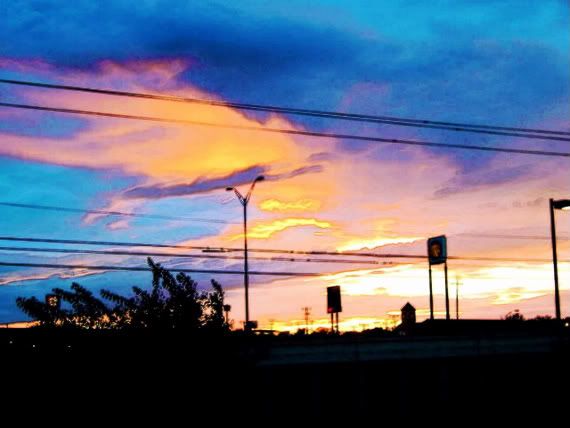 Once again, from my friend one of my favorite poets,

Alex Stolis

, a new poem sequence.





Everything adds up lonely





- for Cate Whiteley






singular matrix



Collect the smoothest stones you can find
each a seed that contains the moon's pallor

carefully sift dirt, plant them, feed them, water them
faithfully and wait

for the constellation
to bloom.

You will learn the plural of "I"
is twice as lonely

but not as likely to forget
how to calculate

the circumference
of fidelity.




periodic motion



If I could change the shape
of my thoughts into triangles,

their hard edges and sharp corners
could make my eyes believe again.

There is nothing left but circles,
our final confession is broken,

a window. Redemption is flat, an end
less highway blurred by the sun.




adjacent angles



The only dreams left are empty
bottles, worn out
excuses and every
time I run away the sun is more resistant
words become weaker.

For once, poverty leads the way:
rusting bicycle spokes
knee socks
and poems that rhyme
a green dress hemmed
again
and again.




probability



You find yourself reliving
a dream
that was once real life:

red plaid skirts
dust from spring cleaning that swirls and floats
like a new universe
the smell of wet dogs and boys who pretend
not to be frightened of girls.

Cigarette ash curves like the beak of a bird, you fall
in love with the idea of permanence.
Embrace its roughness
Want to learn its language.

You imagine every word is a new lover,
believe every story can be captured
in black and white.




spherical trigonometry



small crimes
of the flesh
are best
committed
within
the landscape
created
by two bodies




zero matrix



With every word spoken
another opportunity is swallowed
by the past and the future

looks like an under developed
Weegee or Arbus; exposed

to light and hung
out to dry.

In the end there is nothing
to do
but shed bits
of bone, bleed

devotion until expectations
become brittle and white.




dependent variable



I ask your permission to draw a map of your body,
to finger-trace every curve, circle every scar.
Allow me to read your palm, decipher the secrets

hidden beneath the lines. Let me hold every word
you have written for me. Wash each syllable clean
then place them on your lips, watch them blossom

into new stories. Imagine us, by the sea, in a house
of shells. You will taste the salt on my skin, place
your hand on my heart and listen to the ocean.




cosine



Take the last road
traveled by the first person
you fell in love with,
watch the dust
settle
behind you

and someone,
somewhere
will light a candle in your name
and recite a prayer
to st jude.

The irony will get lost
long before you run
out of gas looking for an exit ramp.




compatible matrices



Say, for the sake of argument, you had never
fallen in love before. Never saw that woman,
the one with amazing legs, never noticed how
she walked into a room, lit it up like a firecracker.

Say, for the sake of argument, you never asked her
friend if she was seeing someone, didn't try to steal
a glance, only watched from a distance. Fantasized
about her hair, her perfume, the lace about her bra.

Say, for the sake of argument, you never learned
to say consumed, compelling, outré --never dared
give a knowing look from across the room or a nod
and whisper to signal the perfect moment to leave.

Say, for the sake of argument, you never learned
to catch random bits of conversation, never
learned to feel the weight of a wordless kiss.
You might have become a liar instead; incomplete
and unknowing, a foreign man in a familiar land.


(linear system of equations)

If I could make you a number

it might be a 6
so you could curl
yourself next to me
as I count
how many breaths
it takes to say
your name
or maybe
a secretive 7
so when luck runs
loose I can hang
my head
on the soft curve
of your shoulder
4 is sturdy and even
but doesn't know
how to brush the hair
from your face
can't understand
how you make
loneliness disappear
how there is no
longer a need
for constellations
since I found you.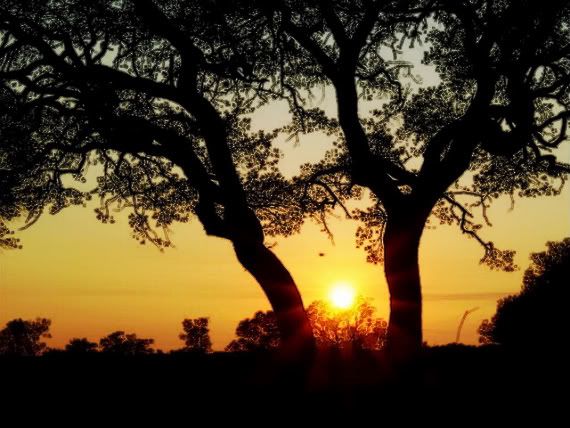 The next poem is by

Pamela Uschuk

from her book, published in 2002 by Wings Press,

One Legged Dancer

. The poems, some dire, many not, chronicle the poet's journeys through to frontiers of Mexico.

Uschuk was born on a farm in Michigan. She holds and M.F.A. from the University of Montana. She has taught poetry workshops and Native American literature at the university of Arizona's Writing Works Center and to Native students through ArtsReach.

At the time the book was published, the poet was director of the Salem College Center for Women Writers in Winston-Salem N.C.

After I used one of her poems in an earlier issue, Ms. Uschuk very kindly commented on that issue, thanked me for using her poem and mentioned that she is presently teaching at Fort Lewis College in Durango,Colorado (beautiful city, beautiful campus). She also mentioned that she has a new book out,

Crazy Love

, from Wings Press.

I grew up on the US/Mexico border, visiting the border cities of Matamoros and Reynosa often with family and grew accustomed at an early age to the beggars crowding every corner. I remember, also, an old woman with a cup on a sidewalk in Madrid and men squatting cross-legged in Karachi and Kabul.

It never remotely occurred to me that I would someday see the same thing in my own city, in my own country. It is the kind of thing you wish to didn't get accustomed to.





Beggar



You are a child leading a gang
of children whose faces are the random
predation of genes. With your back crooked
as an Iguana twisting, you beg
pesos from us as we detrain.

From your whole body, an arm flies
to the missing fingers
that club the wrist into a knot
tied by the blue ends of scars.
You do not smile at the money
you demand from our perfect hands.



The chosen one.



a fat man whispers, his gold teeth
obscene stars breaking
stark dusk in this desert depot,



Hoy muchos pobbres, senorita.
You can't help staring. This is for you.

With a hand that isn't a hand
but a flap of skin that charges my eyes,
you collect coins, butting aside
the other children with your thin hip.


Dame dinero. PsstPsst.
Gringa, entiende?

Little extortionist, I understand
how you rule this station
with the tyranny of your terrible wound.
Cocksure and hissing
through teeth black as datura seeds,
your face curses my hands blind,
but how could I ever name you the villain
when you are the rock
that freezes my womb?

I leave all my change on your palmless hand

knowing you hate each of my fingers.
The fat man says deformities
like yours are often planned.
Poverty is a razor that cuts its own skin.

Tonight in the Vista Car, I listen
to Brahms First Symphony, each
resolution powerless to soothe land
that turns sleepless while the train
begs passage over its dark arms.




- West of Cuidad de Chihauhau -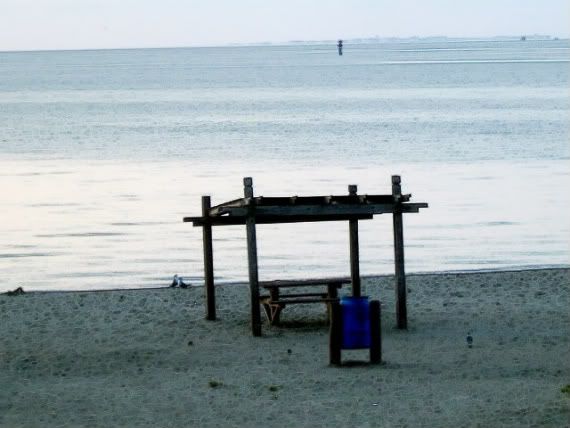 Now, my last poem for the week.





it is hard



sick
slept all day
dreams of when
I made things happen
sweet
it was in my
dreams

~~

watching
the blind cat
bounce
like a pin ball
from wall to wall
until she finds her way;
soft bounces,
her pink nose against the wall,
then turn

sometimes
a turn into a bedroom
that goes nowhere,
marooned
in the dark
beyond her personal dark
until I find her
sitting,
waiting for the world
to make sense again, then
I take her
where I think she wants to go

~~

doctor appointment today,
five and a half minutes, she will give me
new pills
and four and a half minutes
of advice -

I will take the first
ignore
the second…

young and pretty,
what does she know
about being old?

~~

I
find comfort
in my regular place
around my regular people

why
do I ever think
I need more

~~

I
find comfort
in thinking of other places,
other people,
where I can be
the mysterious stranger
in the back of the
room

things
I might not ever see before
or since

people
who know even less about me
then I know about
them

~~

it is
hard
to be happy

young
or old, it is hard
to know
the true nature
of happiness
from temporary
desire

~~

it is
hard
to live in a world
where nothing happens
unless you make it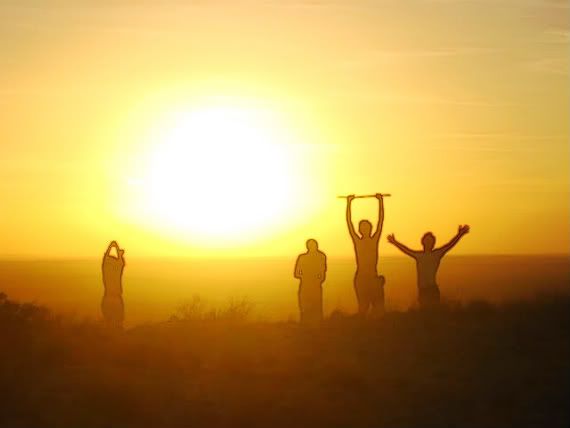 Photo by Chris Itz





dat's all folks.

I allen itz, owner and producer of this blog and too sleepy to put all the regular stuff here. You have my permission to imagine its presence and abide accordingly.