It's 10 P.M. - Do You Know Where Your Poets Are?
Thursday, January 13, 2011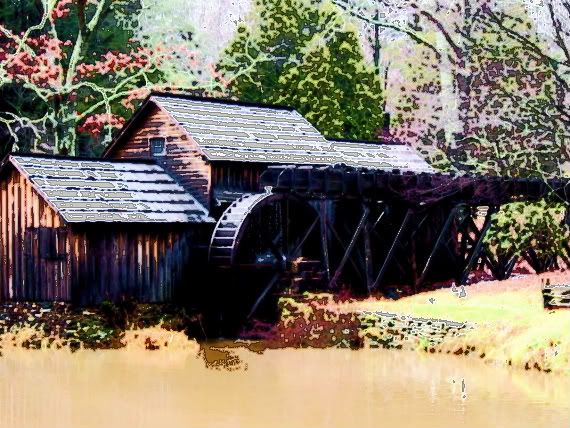 VI.1.3.





Here again, the middle of the first month of the new year.

I have a featured poet this week,

Kevin McCann

, who has appeared here a number of times before. Kevin has published six collections of poems and has recently completed a novel and a collection of ghost stories. He lives in Liverpool, England. His contributions this week is a five-poem sequence titled

Vincent...

.

Unless someone rescues me in the next couple of days, the images this week are my own.

Having not a great week poetry-wise (great being defined by how much or how little fun I had writing the poems), I have included this week, along with new poems, a small selection of poems I wrote in July last year that were fun to write.

Here's who I have for you this week:




Rengetsu


Ancient Villa Flowers
Evening Cool by the Sea
Moon in the Summer Trees
Summer Moon
As a Nun, Gazing at the Deep Colors of Autumn
Autumn Night
Morning Glories
The Pleasures of Calligraphy
Incense Burner



Me




Lost in Cold Storage





Howard Moss




Have You Forgotten





Me




far ahead, and yet unseen





Lance Henson


near twelve mile point
splitting wood near morris, oklahoma, on robbie and lesa mcmurtry's farm
north



Me




an atheist defends Jesus from those who would appropriate his name





John Oughton




Being In/Seeing the Body





Kevin McCann




Vincent…





Lawson Fusao Inada


Looking Back at the Camp
Re/Collection



Me




a mid-winter poem





Virgil Suarez


Wind Rustles
Song to the Broken-Down Tractor



Me




the best there is on offer





Paul Hannigan


By Which the Poet Did Not Mean
People be Good
Carnival
A Snake Once Flew Through the Air



Me




the problem with writing a poem every day





Jerry Ratch & Sherry Karver


from

Homeowners Haikus





Me


the liberal godless socialist media will never tell you this...
in my humble opinion
how I ended up a writer
admiring the dark



John Ashbery


O Fortuna
Annuals and Perennials



Me




the good old virtues





Francisco X. Alarcon


Poems & chants from/after the Aztec



Me




about the cat





William Stafford




Late at Night





Federica Garcia Lorca




Half Moon





Alaskan Eskimo song




Glorious it is…





Me


a conversation with Bob Marley
in the news today
mind the pig
another theory may be required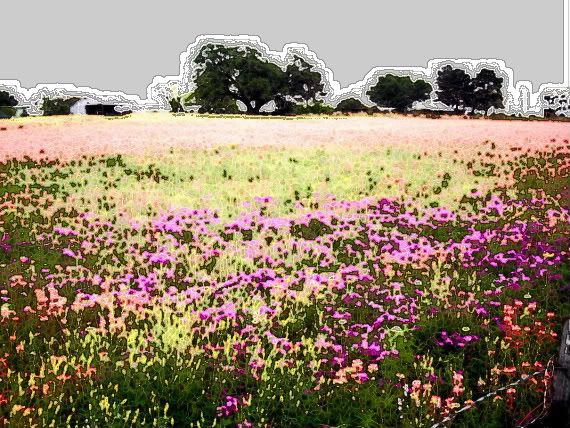 I begin this week with a few poems from

Lotus Moon - The Poetry of Rengetsu

, published by White Pine Press.



Rengetsu

, who lived from 1791 to 1875, was a Buddhist nun who is widely regarded to have been one of the greatest Japanese poets of the 19th century. She was also a skilled potter and painter and expert calligrapher.

Originally born into a samurai family, she was adopted at a young age and became a lady in waiting at Kameoka castle from age 7 to 16, when she was married. After her husband died in 1823, she joined the temple Chion-in and became a nun, taking Rengetsu ("Lotus Moon") as her Buddhist name. She remained at the Chion-in for nearly ten years, and lived in a number of other temples for the following three decades, until 1865, when she settled at the Jinkō-in where she lived out the rest of her life.

The translation of her poems is by

John Stevens

.





Ancient Villa Flowers



The single memento of
A once great family:
Little sunflowers
Along the fence
Of the abandoned villa.




Evening Cool by the Sea



Cooling off in a boat
That sways as if drunk -
The moon on the waves
Sees a bit tipsy too!




Moon in the Summer Trees



What a delight -
Leaves hide my little hut
From the hot sun by day;
At night, moonlight
Filters through the trees.




Summer Moon



The cool shadow
Of the bright moon
In an open field
Makes you forget
All daytime worries.




As a Nun, Gazing at the Deep Colors of Autumn



Clad in black robes
I should have no attractions to
The shapes and scents of this world
But how can I keep my vows
Gazing at today's crimson maple leaves?




Autumn Night



This autumn night,
Dozing and dreaming,
Of this sorry world,
Then startled by the
Temple bell at daybreak.




Morning Glories



In a gap
Between the clouds:
Faint moonbeams
Reach down on grass tangled
With morning glories




The Pleasures of Calligraphy



Taking up the brush
Just for the joy of it,
Writing on and on,
Leaving behind
Long lines of dancing letters.




Incense Burner



A single line of
Fragrant smoke
From the incense stick
Trails off without a trace:
One's heart, as well?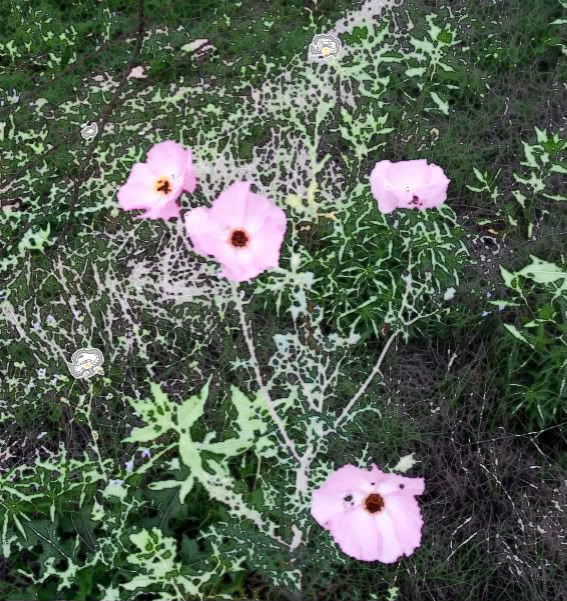 Here are a few small pieces of my own, usually a sign of desperation when I can't get my mind around any sustained thought.





lost in cold storage



I'm looking
for a poem this morning

but can't find it
because of all the other crap

cluttering my head
that I don't want to write about

it's like trying to listen
to a Chopin etude in a thin-walled

apartment while your neighbor
is pushing Metallica to the max

but perhaps it's possible to push tiny balloons
between the prickly bushes

with out getting
pricked

~~~

cold morning
a fur-bundle of huddled cats
at my doorstep

*

winter fat
cats
demand food every time they see me

*

dark
all day
winter vista gray and drear

*

trees
skeletal
against roiling sky - bony limbs over-reaching

*

bird sings outside my window -
its winter song
"turnuptheheat turnuptheheat"

*

ice
on the birdbath -
no skating allowed

*

search the drawer for winter socks...
one pair
big toe arctic explorer poking out

*

dog scratches at back door
wants out
but not for long

*

man walking dog
bundle-wrapped with hat and gloves
dog lover in winter - best friend's best friend

*

with snow
beauty in the morning -
without just cold and bare

*

chill winds
blow shivers and sneezes -
better still than August or July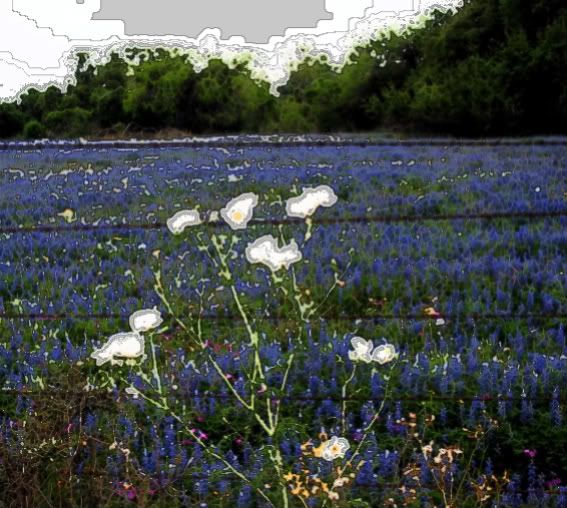 I have a poem now by

Howard Moss

, from his book,

Notes from the Castle

, published in 1979 by Antheneum.

Moss, born in 1922, 1was a poet, dramatist and critic, who was poetry editor of The New Yorker magazine from 1948 until his death in 1987. He won the National Book Award in 1972 for

Selected Poems

.





Have You Forgotten



Have you forgotten the sweetness of women?
Their treble cries, the underworld of milk?
How in the fleshy inside off an elbow
The warm hollow trembles with blue silk -
All luscious opaque roundness in a blur
Of bedroom coverlet,of rind and mound,
Those supple thighs I nested in at twelve
Whose milk-white form melted the horizon's
Aggregate of bird into empty distance.

The walk by heavy mirrors of a myth
With the greedy mouths everyone begins with
And feed on nothing but the self-reflected
Is to know how pleasure ceases, does away with
Savor, and the attributes of Eden
End up in a darkroom of details,
Or a day of too much light whose sun erases
Privacies gone flat, communication
A letter bomb arriving in the mails.









A little meditation on days of the week.





far ahead, and yet unseen



Tuesday
is a pretty good day…

back when I was
young

and with a tendency
to drink my way through

weekends,
Monday was a challenge,

a dim, dumb day
with remorse for breakfast -

Tuesday,
like crossing home plate

with the winning
run -

Wednesday was
a downer from the Tuesday high,

a driving west on I-10
middle of nowhere day,

desert on one side,
mountains on the other,

destination far beyond
the horizon,

to far along to give up
and go home -

and Thursday,
just another Wednesday

multiplied, with rain added
and gloomy outlooks,

while Friday,
when weekly winds finally

blew favorably to my back -
close enough to the weekend

for raucous anticipation,
far enough from Monday

to forget the price
to be paid

~~~~

now
as an old man

most of my days
are like Tuesday, days free

of the regrets of earlier years;
a day to be thankful

for a life in the middle of
nowhere,

where journey's end
still lies far ahead and yet unseen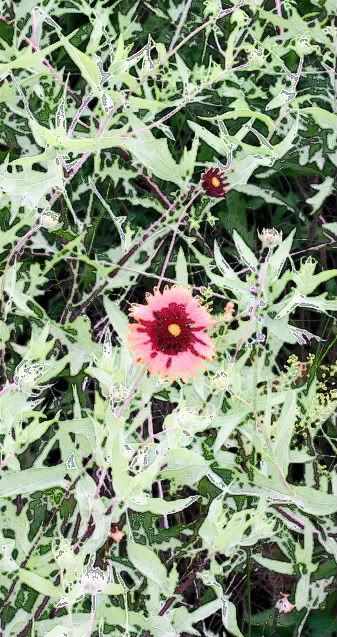 Next, I have several poems by

Lance Henson

from the anthology

Harper's Anthology of 20th Century Native American Poetry

,published by HarperCollins in 1988.

Born in 1944, Henson is a Cheyenne raised near Calumet, Oklahoma. He has published 28 books of poetry, half in the U.S. and half abroad. His poetry has been translated into 25 languages and he has read and lectured in 9 countries. For more than ten years he was poet-in-residence for more than three hundred schools in Oklahoma and other states.





near twelve mile point





for my grandparents



at times, the heart looks toward open fields
and sees itself returning

orange pall of sun
the low hymn of trees

in the garden
a north wind blows over dry stalks of corn
birds gather there
scratching over the echoing footsteps

your names have become the dark feather

to whom the stars sing


splitting wood neqr morris, oklahoma
on robbie and lesa mcmurtry's farm

a gray heron flies past
mixes its wings with the stark
winter limbs of trees
splitting wood this morning with my brother's axe
i trace the seam through a red elm
it splits clean with one strike
the sound crosses the water of a small pond
and dissipates in a circle around me
later stacking the wood
the smell of resin strong in the air
i raise a small piece of oak to my mouth
chewing the sweet dry heart
i face east
in the mist of this new day
and ask for something from the wind
something bright and clean
to carry forward
and leave behind




north



north of my grandfather's house
shadows of first winter storm walk
the fields toward the north canadian

without a word
the pregnant dog i have tried
to be rid of for weeks
has gone

in the house my daughter
has disappeared into dream

her small trembling hands
flower into a cold wind that smells
of the moon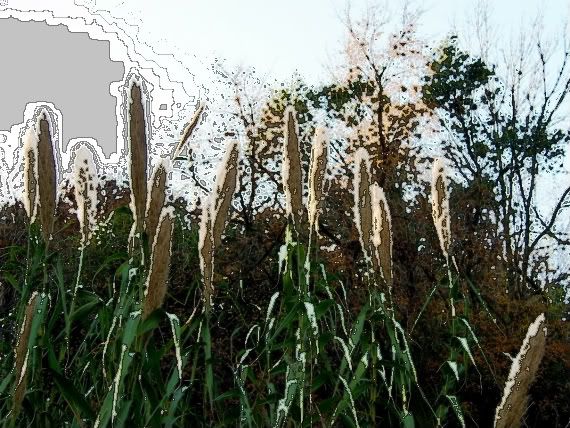 As I've mentioned before, I write a poem every day, most often early in the morning right after breakfast at my morning cafe, looking out through large windows on the stream of commuters on I-10 West. The poems are not pre-planned; they start where ever my brain is the moment I open up my laptop, usually something I just saw or heard.

This piece came from eavesdropping on the four preachers who meet for breakfast every Monday morning, usually at the table next to mine. Sometimes they have very interesting conversations; lots of times they get lost in whatever is happening in the sport of the season. They are not ignorant men and their better conversations are deeply philosophical and theological, many times saying to each other things I don't think they would be likely to say to their parishioners whom want mostly reassurance and comfort and with little interest in theological ruminations.

I find religion and theology very interesting without necessarily feeling any obligation to believe any of it.





an atheist defends Jesus from those who would appropriate his name



the church is a creation of Paul,
not Jesus,
says one of the religiosos
to the others

and in a flash
my mind is cleared
as all the contradictions
between the two thousand

years
of Christianity
and the thirty years
of Jesus

are explained -
Jesus, on one hand
claiming for himself no divinity,
(for how could he claim divinity

yet
instruct us, the least divine
creature
in all of creation,

to be like him)
claiming the god of the Jews,
not as his father
but as love, and peace,

and forbearance,
for it is through forbearance,
he taught,
that freedom and justice will come,

the inheritance
of the meek,
a joyful heart
and peace of the just -

Jesus,
the revolutionary Jew,
the greatest danger to his legacy
not the Roman or the Jews

but the church founded in his name
by Saul who became Paul, the evangelist,
the mystic,
the counter-revolutionary

denier of the flesh
and human will…
and, so, in his church's teaching
the favored creation became the lowest,

subject to the will and approval
of a revised Jesus,
an anti-Jesust Christ
who calls upon his faithful

to grovel prostrate before
the ascendant
princes
of quarreling sects

and the dogma
that debases
his
name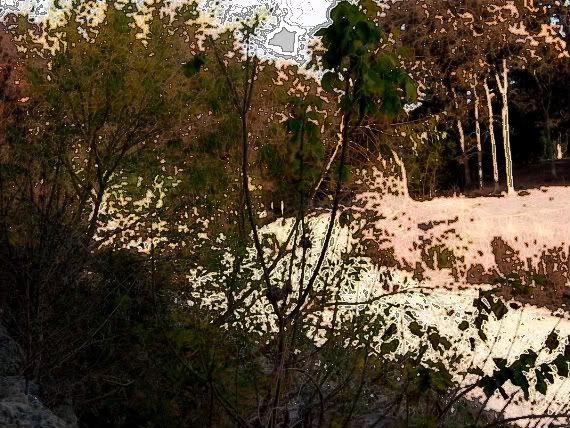 Here's a poem by

John Oughton

, from his book

Counting Out the Millennium

k published in 1996 by Pecan Grove Press of San Antonio.

At the time the book was published, Oughton, a Canadian, was working on a doctorate in education at the Ontario Institute for Studies in Education, teaching at a community college and free-lancing as a writer and computer consultant.

I think if I ran into the poet after reading this poem, I'd probably want to tell him, "give it another twenty years, Ace. You don't know the half of it yet."





Being In/Seeing the Body



When I was 30, the poet I loved
wrote about me: "your body
beautiful; as a young boy's"

I was never your standard-issue tall Adonis
but felt smug in my well-proportioned shortness
my good ex-bike-racer's legs
my strong chest, big hands.

Tomorrow I'm 45
and the mirror shows me
a posthumous work by Antonio Gaudi
a cautionary gargoyle to adorn
the melting cathedral of Barcelona
everything's still there
but softening and easing southward
like a candle figure
lit just a little too long
in my mind, I still move with power and grace
I took for granted at 30
but my body now inhabits the middle kingdom
where nothing can be taken for granted
surreal little pains with no apparent cause
light up my knees and shoulder
like smuggled fireworks let off in daytime.
I still look not too bad
in a line-up with my peers
the beer-belly's of modest scope
my waist only up to 33
my weight around 150
hair still curly and brown
but dimples and wrinkles are evenly matched
lines written for good on my face
from almost half a century of construing
how time draws us ever on
despite all the artifices of memory and denial
and poetry itself.
Time now teaches us how to become the stranger
we never would have recognized when a child.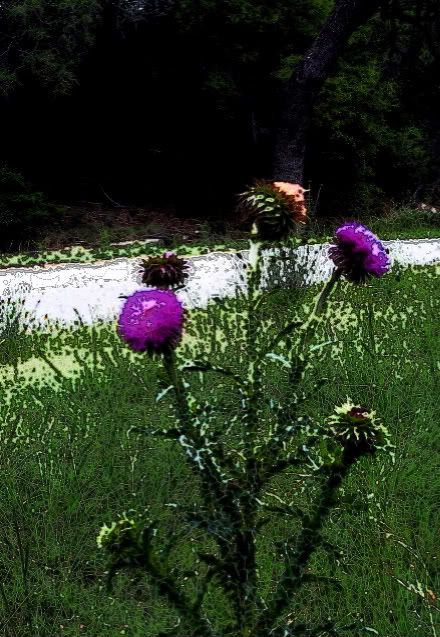 My featured poet this week is

Kevin McCann

. Kevin's poems have appeared here often. He has published six collections of poems and has recently completed a novel and a collection of ghost stories. He lives in Liverpool, England.

The five pieces constitute a poem sequence.





Vincent...






My cousin Vincent



I praised his gawky sketches,
Nodded once in a while
At his babbling of light,
Color, pain and guilt,
His endless talk of beauty.

Absorb it in good manners.

But then he claimed he was in love with me
(And my husband not twelve months dead)
So I was forced to instantly flee.

He followed to my Father's house
And I was afterwards told
He scorched his hand in a candle flame

To demonstrate fidelity.

*



The Potato Eaters



Theo says their hands
Are crude, disproportionate,
The light failing.

But I say that as they pick potatoes
From that bowl, their simple supper

Is the consecration of seed and clay.

*



Family Group



At dinner
Father says little.

Mother talks
Of their God,
His boundless respectability.

My sisters list the neighbors
Who now stare openly.

My brother Theo, smiling,
Passes pipe and matches to me.

*



Dear Theo



Now my brush stroke is sure
Of a blossoming tree in Arles,
Now my brush stroke is sure
Of twelve sunflowers in a vase,
Now my brush stroke is sure
Of Gaugin's pipe and chair,
Now my brush stroke is sure
Of a moth that lives on tears,
Now my brush stroke is sure
Of the Mistral through wheat,
Now my brush stroke is sure
Of stars that wheel the night,
Now my brush stroke is sure
Of men circling a prison yard,
Now my brush stroke is sure
Of a field under thunderclouds :
Now my brush stroke is sure,
Now my brush stroke is sure...

*



Pairs of old shoes



By the dozen,
Bare trees
In charcoal,
Pastel or oils
If blossoming,
Vase after vase
Of sunflowers,
Stars, open blooms,
Float on the rising tide,
Waves that will drown
Weathercock and steeple,
A poplar tree's black light
Flickering

And endless self-portraits :
Reflections, rejected, despised.

*

Vincent is an infinity
Of yellows : sunflowers,
Lamps above a green baize table,
Sunflowers, ripening wheat :
He's slumped outside the cafe,
Sleep always one drink away.

*

A foreshortened road,
A single shot

And crows scattering.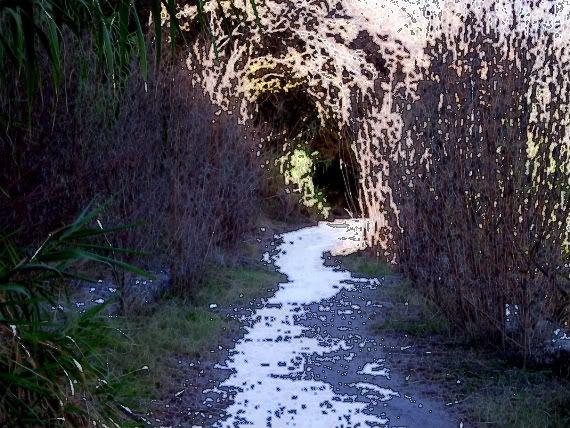 I have two poems by

Lawson Fusao Inada

, from his book

Legends from Camp

published by Coffee House Press in 1993.

Inada, born in 1938 in Fresno, California, was the fifth poet laureate of the state of Oregon. He is a third-generation Japanese American and, when he was four years old, he and his family were interned for the duration of World War II at camps in Fresno, Arkansas, and Colorado. Following the war, he became a jazz musician, a bassist, following the work of Miles Davis, John Coltrane, and Billie Holiday, to whom he would later write tributes in his works.

Inada, who studied writing at the University of California, Berkeley, the University of Oregon, and the University of Iowa, cites jazz and his time in the internment camps as his principal influences as a poet.





Looking Back at the Camp



I. The Fresno Assembly Center

To get into the fair,
You have to pay admission.

We got in for free,
To the Fresno Family Prison


II. Jerome Camp

Every so often,
I sit down with
a neighbor.

I sit and listen
as he plays
the guitar.

He sings of love,
of luck, or want
whatever he dares.

What he doesn't
sing about is
what's over there -

guard towers, guns,
big cabins beyond
the plantation.

Or, at night,
how searchlights
find us here.

Then he sings,
soft and low,
about Chicago.


III. Amache Camp

I work on campus.
I try to concentrate.

Still, things sneak
up to remind me:

"This is

not

Amache!"




Re/Collection



"When I play my music I am not play-
ing about anything else at all. I'm not
putting down anything that you could
express in words. I don't play about
Religion or the universe or love, or
hate, or soul. All of that might be
there but not any specific one. You
can take from it only what you bring
to it. I don't play words."
_ Marion Brown, "Recollections"

When I play my music
I may be
standing in a field
after rain,
singing my praises
to the sun.

When I play my music
I may be
making my way
across a windswept beach,
a sea conch at my lips,
letting it speak for me.

When I play my music
I may be
humming through
the lower register
of a mysterious city -
when I play my music
I may be
resonating with a reed
at the wide river's edge,
calling and calling
what comes to me,
what comes to me
when I play my music.

When I play my music
I may be
whistling with the wind
accompanying me,

propped on a precipice
overseeing my flock
at dusk
in the desert -
when I play my music,
when I play my music.

When I play my music
I may be
blowing through
the sweet bamboo
of a rainswept forest,
responding to the sounds -
drop by drop by drop -
letting my presence
be known.

When I play my music
I may be ministering
to a congregation
raising our voice
in ceremony,
in celebration.

When I play my music
When I play my music

When I play my music
I may be
hungry;
I may be
angry

I may be
grieving
I may be
leaving

I may be
praying
I may be staying:

when I play my music,
when I play my music,

When I play my music
I am
surrounded by sound,
the tone of being,
reverberating, breathing.

When I play my music
I am
sound;
I am sound;
I am being.

When I play my music
When I play my music

Come to me then.
Come to me then.
Come to me then.
with your
melodious messages,
with your
harmonious heritages.

Come to me, then,
with your
burdens,
your blessings.
Come, let us be
music together.

Move, as the spirit
moves.
Move, as the earth
moves -
turning and turning
in tune
with the spirits
with the stars.

Yes, th;ere is
enough for us -
here, here

Take from me.
Bring to me.
In this music.
In this music.

We are.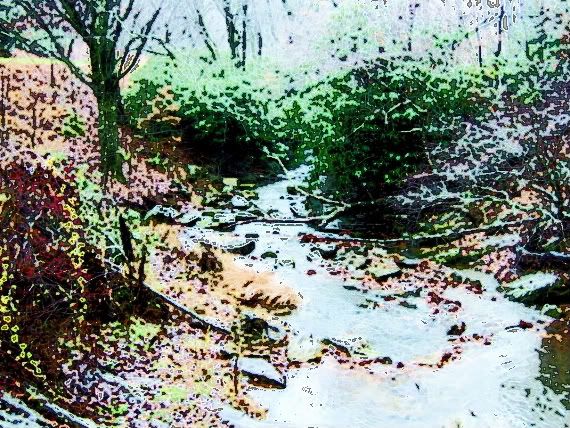 It's been typical hill country January for the past several days, cold during the day, colder at night, and wet. And it produces a January state of mind, the weather, the let-down from the holidays, and feelings of sameness, like a boring ride through a flat landscape.

That's the way I've been feeling, a bland flatness to my days and flatness to my thoughts and flatness to my poems, something to get over, something to live with until it's got over.





a mid-winter poem



I have the feel
of a string running out,
a slackness in my lifeline,
all I am reduced to

loose ends

I've done many things in my life
good and worthwhile things,
though none lasted longer than
it took for my shadow

to fade around the corner

my proudest legacies
remembered only by me -
like clouds blown apart
by the wind, so much more fragile

than I had imagined

and now the line that anchored me
to the future
has gone slack and I feel just another
of the world's many forgettable

loose ends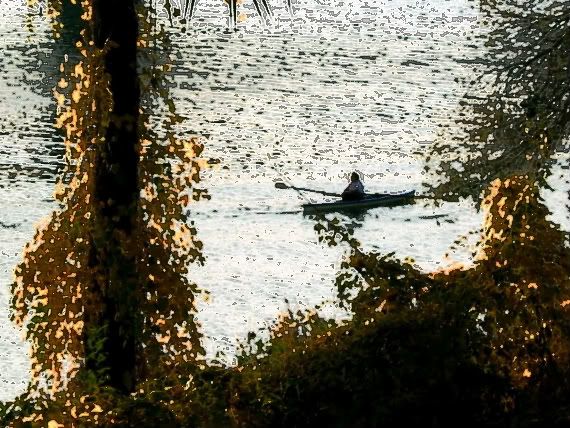 Next, I have two poems by

Virgil Suarez

from his book,

Palm Crows

, published in 2001 by the University of Arizona Press.

Virgil Suárez, born in 1962 in Havana, is a Cuban American poet and novelist. He is a professor of English at Florida State University and is known as one of the leading writers in the Cuban American community.





Wind Rustles



the dead leaves
cross the lawn

tongue twisters
in Spanish & English



hojas muertas


it is spring

new leaves
poke through

on the dogwood
& maple

branches
birds perch

sing/

cantan


love calls

mockingbirds
cardinals wrens robins

all asunder
here in Tallahassee

land o kudzu
Spanish moss pollen



casa

/home
wind rustles

soft its blessing
the kiss of sky

sifts anew
everything




Song to the Broken-Down Tractor



For years it sat up on cinder blocks in the shade
of a corrugated tin-roofed shed, where sparrows

built shaggy nests, crows and pigeons perched
away from the afternoon heat, next to the well

I was forbidden to go near because I could fall
in, be swallowed by the bottomless darkness

and never be heard from again, but whenever I
visited my maternal grandparents' farm in San Pablo,

Cuba, the place of the red, broken-down tractor
lured me to its rust, its musk of flat tires, these giants

over me with their treads. I ran my hand over them
and felt their secret of grooves, dirt wedged like words

between them; I climbed onto its wide, black seat,
sat behind the wheel and pretended I was plowing

the earth, tilling it, leaving behind music sheet
bars with swollen notes, a song of my childhood

gone unheard by the adults, my own cousins, how,
if I closed my eyes, the tractor pulled me forward.

I drove it right over the well, over rocks, trees -
nothing could have stopped me.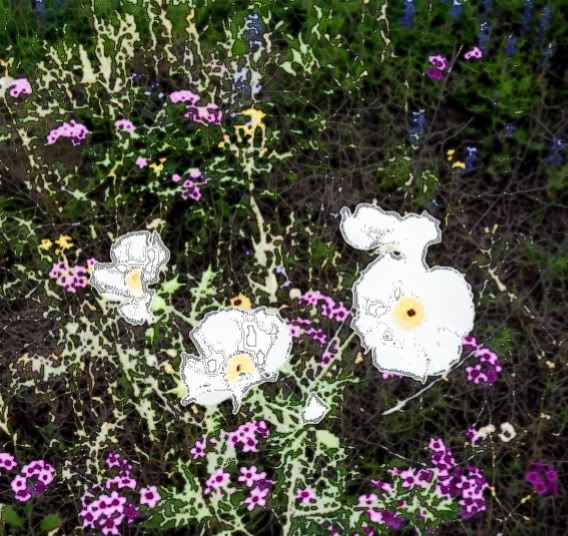 Here's another of my winter morning songs.





the best there is on offer



dark-morning
rain

light
but steady

the street
an ebony mirror

streaked red
like a lipstick message

from a disappointed
lover

a no-promises
day…

take it
as you find it

it's the best there is
on offer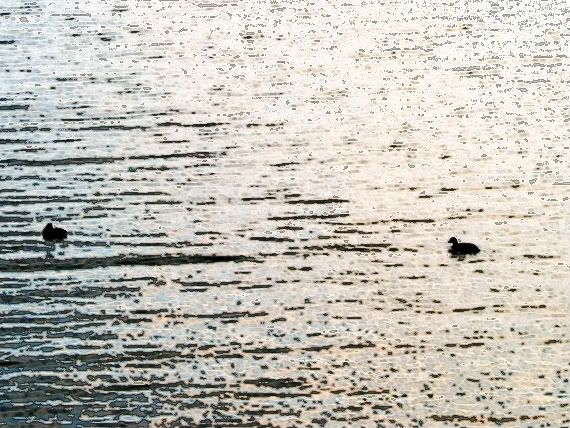 I have, now, several poems by

Paul Hannigan

from

Laughing

, his novel published in 1970 by Houghton Mifflin.

Although I found a number of references to poet Paul Hannigan through a Google search, but no biographical information. That leaves me with only this very short note on the back of the book.

In its entirety - "Paul Hannigan was born in Cambridge, Massachusetts, in 1936. Since then he has been a gas station attendant, a stockboy in a supermarket, a college student, an electrician's helper, a bookstore clerk, a research assistant, a technical writer, and a poet. He likes the last best."





By Which the Poet Did Not Mean



Le monde est un hopital ou chaqu'un
veut changer son lit.

By which the poet did not mean
That everyone wants clean sheets
And new blankets and a softer pillow
For his head.

No.
In the world the poet meant,
Each man wants another bed,
A bed other than his own.
Which is not to say another
Woman.Or primarily not that.

No.
It is as if the world were,
Say, a ship where each man wants
Another berth. So to speak.

But the poet says the world
Is a hospital where - presumably -
Everyone in bed is sick or malingering.

And each patient wants the or an
Other persons disease. Why
Did the chicken cross the road?

No.
That is not to say that each man
Wanted another's disease in addition
To his own. That would be foolish.

Or as if the world were
A suburb with enormous shade trees
Over wide clean streets and each
Resident wanted his neighbor's
Garbage pail or contents thereof.

*

By which; the poet did not mean
That Chaqu'un does not want fresh sheets
Or a new blanket or a softer pillow or
A new, a more beautiful, an appalling more
Beautiful woman for his bed.

No.
Or a new disease or a garage pail
Brimming with caviar and pheasant bones
And champagne corks. No no no.
The world is a hospital where Chaqu'un
Shrills for these things the long
Night long

Barely stirring the calm sleep
Of monstrous night nurses.




People Be Good



was Ruskin's first sermon.
Carlyle preached silence
In forty volumes.

Libraries creak and groan,
The beds where monsters
Are bred. This is the
Bela Bartok Memorial Shopping Center

And this is a whole tongue
Brown and green from the
Dirt and grass it licked and ate.

And here's a sheep's head.
Baa. And there, the Wolfgang
Amadeus Mozart Barbershop.

People, be good.
Just you try it.
How would you begin?




Carnival



All the world loves a lover
Except the husband

Betrayal makes
An enormous tent.

How beautiful the stripes
On the tent
And the flags on top
Of the tent and
Music and fireworks
Outside the tent.

Every night makes
Alone
Famous.




Song



There is no natural religion.
Brush your teeth.
A tooth lost
Is a headstone.

In the empty socket
In the strong gum-di-um-dum,
There's a heart and soul of grief,
There is no natural religion.
Brush your teeth,




Our appetites prescribe
The magnitude of our failures -
Our vices the color of our joys.
Dimensionless and flavorless our
Science counts the days of our trying.
A snake once flew through the air.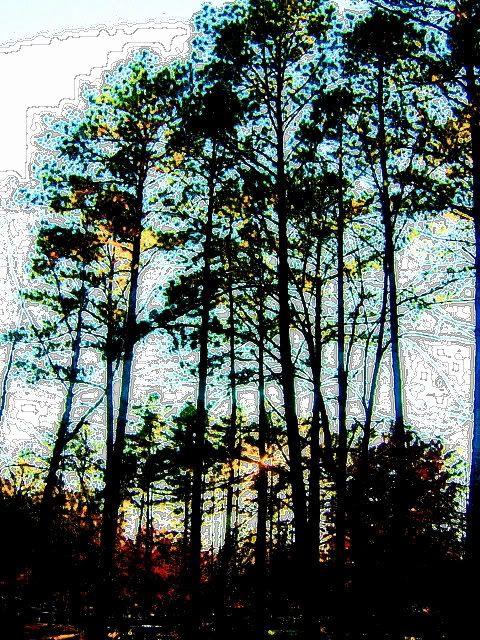 It bothers many purists that, in my practice of writing a poem every day, I tend to value the process over the product. It is the writing that excites me; the poem, once completed I mostly just put aside and forget.

This is true even during periods like the last week or so that I'm not happy with what I'm producing. Still, whatever it is when I finish with it, good or bad, it is still a poem, not to be denied or disowned because, in the end, the poem is for me and about me, not the reader. Each poem is a kind of history of the kind of day I had on that particular day.

I mention all that because I was very tempted not to post any of my poems this week, to substitute, instead, earlier poems that I like more. But I decided that tampering with history was not fair in the world of poetry that is supposed to be about true things.

While this may sound like a big load of excuses. I prefer to think of it as an explanation, even though,in poetry, no explanation should ever be required.





the problem with writing a poem every day



the problem
with writing a poem
every day

is that while some days
each word that comes
is a joy

like children
tumbling out the school door
at the end of a long school day

other days
it's like trying to wake up
from a drugged sleep

nothing comes
mind numb and non-responsive
poetry such as there may be buried

in that part of your cortex
where stubborn dumbness
lies

refuses
to participate, refuses
to demonstrate any thin fragment

of wit
or wisdom or life
or reason to be shared…

I made my poetic bones
on lively stories
now laid out like corpses

in a darkly shadowed dance hall
where painted women
lie naked on black velvet cushions

and their writhing
no more interests me than the corpses
lying pale and cold on the floor…

I keep my faith
in the eventual inevitability
of poetry, but in the meantime

I'm getting bored
writing
my poems -

which
doesn't bode well
for you dear reader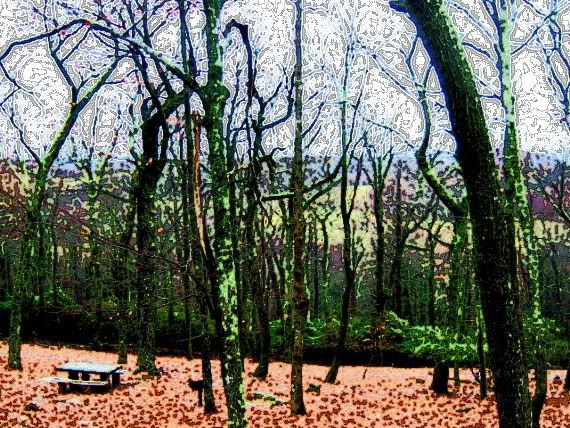 Here are several fun little poems from

Homeowner Haiku

, published by Frog Ltd. in 2005. The authors are the man and wife team of

Jerry Ratch

, a Realtor and author of eleven books of poetry and one novel, and

Sherry Karver

, an artist who exhibits nationally and whose work is in many private and corporate collections.



Dream house - we see our
children climbing the pear tree
that's not yet planted

~~~

The property line -
ambiguous space between
friends and enemies

~~~

Buddhist,Realtor, and
Designer meet at open house -
Feng shui fight erupts

~~~

The sun streams in through
the kitchen window, fading
the designer curtains

~~~

Om, om on the range -
close your eyes,breathe deep, don't sweat
the mortgage payment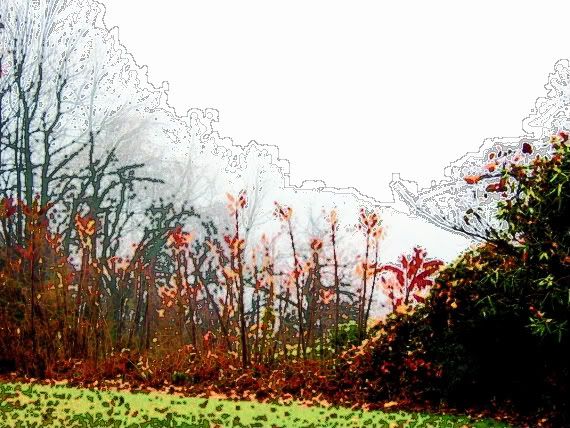 After all the moaning about the poems I wrote this week that were no fun, here are four poems I wrote last July that I had a lot of fun writing. If I remember right, I wrote all four in the same week. What a fun week that was!





the liberal godless socialist media will never tell you this...




the liberal godless socialist media
will never tell you
this...

Barack Obama was born in a hospital
and has five toes
on each
foot

Nancy Pelosi
brushes her teeth with
Pepsodent

Harry Reed
grew up in a Nevada desert
with sand
in his underpants

Hilary Clinton
was a Presbyterian
in a her youth and while
in the White House
was very close to a number of
self-confessed
thespians

many Democrats
are white men who can't
dance

many other Democrats
are black people in possession of natural
rhythm
and great recipes for sweet-potato pie

some Democrat women
wear underpants and some
do not - unlike Harry Reed, none
of the Democrat women
who wear underpants have sand
in them

Ted Kenedy was
mortal - unlike Ronald
Reagan who will live forever
in the right-thinking minds of our viewers
who know that we, here at the
Squirrel Network,
report all the news, including
the important secret stuff
the regular,
liberal
godless
socialist media
will never let you
know




in my humble opinion



i could write
a poem
about politics

but whenever i do that
everybody
gets mad at me

or i could write
a poem
about religion

but that would leave
all my relatives
staying up nights praying

for my
endangered
soul

or i could write
about my amazing sports
career, except

i never had one,
amazing,
or otherwise

i could write
about all the beautiful women
who have lined up

to take me
in their arms
with seriously perverse

intentions,
but lying like that
would send me to hell

almost as fast
as my poems about
religion

i could write
a poem about what i did
last summer

though it is almost exactly
the same
as what i did this summer

and i write about all that
kind of boring stuff
all the time anyway

i could write
a poem about the weather
but everyone writes

poems
about the weather
and not a one of them

does
a damn thing about it
so what's the point of being

just another
mealy-mouthed ineffectual poet
who never does a damn thing about

the weather
or anything else
for that matter...i'm thinking

maybe
i could write a poem
about all the reasons not

to write a poem
today
but then i do that a lot, too

so maybe i should just
not write a poem
today

and tell everyone, instead,
that i had to go to the hospital
for finger transplants

after using up
my initial set of digits
pounding out an epic poem

on my keyboard
which flared up from the intensity
of my effort and burned

like a nova
in a far galaxy
destroying in the conflagration

both my laptop
and the epic poem in it
which is now, unfortunately,

lost forever,
but what do you expect
from a nova in a far galaxy -

it's pretty big deal
after all,
with universal impact

of which
loss of my epic poem
is not the worst or grandest

though it is
pretty close to the top
in my humble opinion




how i ended up a writer



i always wished
i could play the piano,
any kind of music - classical,
jazz, Mongolian diddlebop -

i didn't care, i just wished
i could play it...
but when i was learning
music,

family finances dictated
it be on an instrument
provided by the school,
which narrowed choices

to snare drum
or tuba and since snare drum
was reserved for girls
and smaller kids which i was not,

tuba
it was, and ever though
i wasn't very good in my tubistical
endeavors

i'm sure i'd have been better
on piano,
being that piano is where,
i'm sure, my musical flair

is nestled,
waiting to be awakened -
(also no one expects
you to parade around

with a piano
slung
across your shoulders,
thereby avoiding a lifetime

of back problems
arising
from early-years abuse
by tuba)

and i also wish
i was an artist, a painter
of landscapes
and beautiful naked women

and still-lifes of apples and pears
and bananas and mostly beautiful
naked women, but since

i can't draw stick figures
without losing a couple of sticks
or circles that aren't flat
on one or two sides

and since both music
and art
require studious
reading of instructions,

among other lesser things,
and since i hate reading
instructions
i suppose i'll just have to

stick
to writing
where ignoring instructions
leads to development

of a poetic voice
of your own
which i'm good at
and which is just as good

as doing things
right
as long as you do it
with confidence and a sense

of
purpose

and
humor, too,
of course




admiring the dark



the dark is
staying dark
longer ever night

as July
heads for the back door
and August

impatiently
taps it's fiery little feet
out front, waiting...

i enjoy
the dark in the morning,
eating breakfast

by the big window,
looking out to the dark
of night waning,

watching
the new day gathering
in the east

just a hint,
a bare little shadow of light
remembered

almost lost in the ambient glow
of clouds softly-lit
from below

by the city's night
illuminations,
clouds always glowing

from below
in a city of a million and a half people
fearful of the dark -

porch lights
lit all night, motion lights
flashing bright

with every rustle of leaves
by the wind,
every twitter of a bird -

street lights,
security lights, night lights
that let us sleep

in semi-dark, certain
that whatever evil lurks
outside the luminance we wrap

around our sleeping body,
will be as frightened
by the light as we are by the dark

and will stay
away - it is the way
we have lived the dark

since
fire-tenders
maintained the flames

that kept us safe at night
from the earliest history
of our kind...

meanwhile,
sitting in my well-lit cafe,
typing in the glow of computer electrons,

i admire the beauty of the night
while looking past the dark
to each pool of light around me

calculating the distance between pools, clocking
how quickly i could race the dark from
one bright pool to the next

if i had
to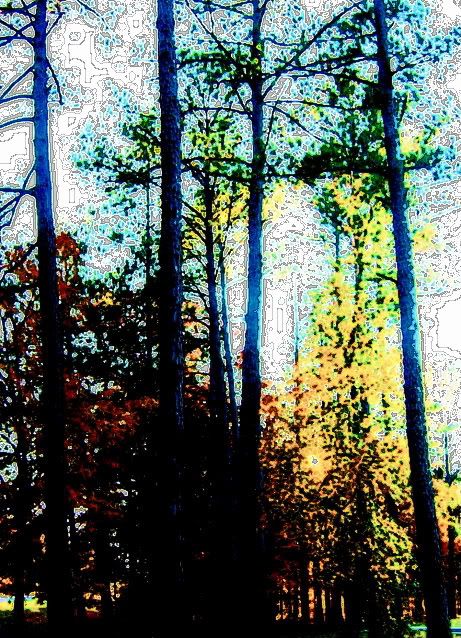 Next I have two poems by

John Ashbery

, from his book

Where Shall I Wander

, published by HarperCollins in 2005.





O Fortuna



Good luck! Best wishes! The best of luck!
The very best! Godspeed! God bless you!
Peace be with you!
May your shadow never be less!
We can see through to the other side,
you see. It's your problem, we know,
but I can't help feeling a little envious.
What if darkness became unhinged right now?
Boomingly, swimmingly one remounts the current.
Here is where the shade was, the suggestion of flowers,
and peace, in another place.

Our competition is like tools of a certain order.
No one would have found them useful at first.
It wasn't until a real emergency arose, that someone
had the sense to recognize for what it was.
All hell didn't break loose, it was like a rising psalm
materializing like snow on an unseen mountain.
All that was underfoot was good, but lost.




Annuals and Perennials



Telling it so simple,so faraway,
as this America, home of the free,
colored ashes smeared on the base
or pedestal that flourishes ways of doubting
to be graceful, wave a slender hand...

We are fleet and persecuting
as hawks or crows.
We suffer for the lies we told, not wanting to
yet cupped in the wristlock of grace,
teenage Borgias or Gonzagas,
gold against gray in bands streaming,
meaning no harm, we never

meant it to, this stream that outpours now
haplessly into the vestibule that awaits.

We have shapes, but no power.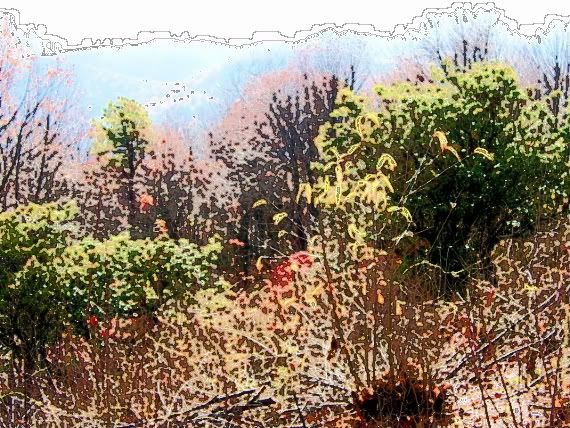 So here's another of my poems from this week. Too bad poetry ain't horseshoes.





good old virtues



I'm using a magnifying glass
to read the comics these days
because

most of my favorites
like Doonesbury
are literate types that use

a lots of words
which means the words
crowd smaller and smaller

in their little balloons
which means I mostly
can't read them

without my magnifier
while with my magnifier I can begin
each day with a dash of humor and grace,

age and disease in this case
defeated
by technology from the time of Galileo…

now I am willing
to appear the blind and feeble
old man

for the sake of the comics,
but not for the rest of the newspaper
I am content not to see half of

the news
since half of the news
is about all I can take anyway

- like, do I really need to read the right wing's
equivalency arguments
since the shooting in Tucson

(i.e. so I may and shot and eaten my grandmother
with potato dumplings on the side,
but you double-parked once so we're even!!!)

or the way
the right wing propaganda machine
has switched on, selling the big lie

"well, you know the real victims
here
are Sarah Palin and poor Glen Beck

and the like, the little dears, such
terrible things
being said about them… such

an awful injustice, just makes me
want to cry,
sob, sob,

sob" -

and that's why I don't
struggle
with my magnifying glass

to read the news part
of the newspaper
any more

just not worth the effort,
except for the Sports, of course,
as long as the Spurs are winning

and the good old virtues
are daily re-
warded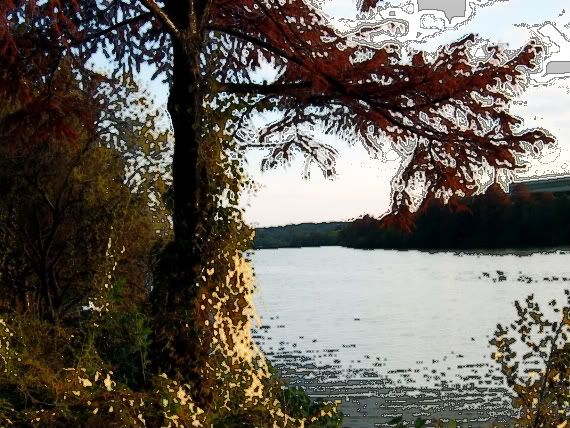 I have some very interesting poems by

Francisco X. Alarcon

, from his book

Snake Poems, An Aztec Invocation

published in 1992 by Chronicle Books.

Alarcon became intrigued by one of the few existing treatises on the language and culture of the Aztecs written one hundred years after Cortez by Hernando Ruiz de Alarcon, a Mexican Catholic priest commissioned by the Spanish Inquisition to compile, translate, and interpret the chants, spells, and invocations of the Indians so that the Church could tell when the Indians were still practicing elements of their own religion and not fully embracing the Catholic true faith. Indian resistors identified like this would be punished, usually by torture or death.

Further intrigued by the possibility that the earlier Alcarcon might be an ancestor, the poet Alarcon set out to create a trilingual work that combined parts of the original treatise, original Aztec incantations and his own poems in English.

The result is this book.





Night



how vast
how enormous
how great
this empire
of darkness

and yet
disarmed
by one
needle
of light




Moon



celestial
drop of milk
of our Mother's
breast






New Day



from the hilltop
near my village
in the distance
by the cornfields

I saw their glitter
their luster
are those giant deer?
are they laughing?

and I heard
listened to
the soulbirds:
"trees are crying"

a thorn
pierced my tongue
and I prayed
bleeding

untied my long
black hair
threw to the sky
my father's bundle

soon night turned
me into a shadow
big enough to cover
the whole valley

enter and fuel
their own campfires
awaiting
the new day!




Tepeyollotli



water's
the heart of
the mountain

it's voice:
a jaguar
of echoes





I just read the line "water's the heart of the mountain" in another poem somewhere. I wish I could remember where.






Aguamiel



in its heart
the

maguey


sweats
weeps

streams
of sweet
drops
and tears




Clouds



mountains
dreaming
up the sky




From the original treatise by Ruiz de Alarcon:
This metaphor of the seven snakes is always used in these incantations for corn, and it is either because of he tied bunches of the ears or because of the stalks on which it is produced. Since they usually sow them and they are born seven by seven or because of the rows of kernels on the ear which usually resemble the snakes stretched out in different colors.



Chicome-Coatl

/Seven Snake

corn stalks
are upright
snakes

corn ears
rattle
in the wind




Calendar Keepers



rattlesnakes
renew
themselves
each year

by shedding
their skins
and adding
a new ring

they trace
the shining
path of our
rainy seasons




Thunder





Tlaloc's


laughter

from
afar




Rainbow



seven
snakes

giving
thanks




Water Spirits



these rivers
flow deep
inside

well uphill
steam off
volcanoes




Urban Villagers



hummingbirds
consoling
the flowers
of the avenues



Home Spirit



you lock
windows
doors

but I'm
inside:
am you




Wiser



now I know
why my father

would go out
and cry

in the rain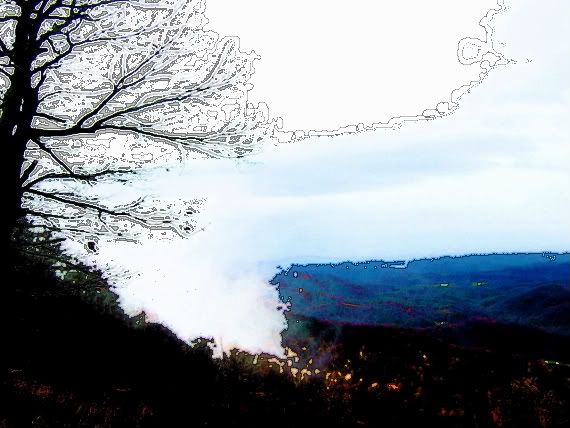 Here's another poem I wrote this week. I suppose one could say it rambles. Since I didn't know where I was going with it until I got there, I suppose I would say that too.





about the cat



having breakfast every Monday
with the religiosos at the
next table over

always gets me into
a philosophical/theological/cosmological
mood, setting me off today

to thinking
about which I am,
a non-believer or a dis-believer -

dis-believing
suggesting a lack of belief
in certain specific assertions

while
non-belief indicates
a disbelief in belief…

there was a time
for example
when many people did not believe

the human body
could stand traveling at speeds
of 50 miles per hour,

that should a human
achieve that speed, convulsions,
mental disorientation, bleeding from the ears

and probably death
would quickly ensue; many
people believed the same

about exceeding the sound barrier
(and that was in my lifetime) and
I, personally, believe

the human body
is not constructed to fly
like a bird

or a leaf blown in a summer storm,
and, despite all evidence
to the contrary,

that is still my belief,
which means I cannot be
a non-believer
because, obviously, I believe
in belief, in this instance

the belief that humans are always
destined
to fall out of the sky

whether on their own,
flapping their arms
in a sorry imitation of creatures

like birds or bats,
or encased in a metal sausage
with rigid wings, which

if you think about it
is even more ridiculous
than the flapping-arms scenario

so, while I dis-believe
in the theory of manned flight
and many other things

mostly doing with magic
and magical events and beings
and, since I also believe in many things

like biscuits and gravy and turkey dressing
and the innate goodness of man, it is clear
I am not a non-believer, which is not

the opposite of believer as dis-believer
clearly is, since a believer
and a dis-believer in the same room

are opposite poles
of the same thing, belief,
their common point of reference

which leads, on a more prosaic level,
to the question of the day
regarding conflicting beliefs

that being, do I believe more
in the rightness of euthanasia
at the proper time

and under the proper circumstances
or do I believe all creatures
have a right to life under all

circumstances,
however impaired,
until a natural death comes to them

in a natural time,
considering, today, this philosophical question
as it applies

to my elderly cat,
gone completely blind this past week,
wandering now in confusion,

bumping into walls as she searches
for her food and water dishes
and her litter box -

would the free-cat spirit of her prefer
her current state to the nothing on non-existence
or, on another level, is it only me I'm thinking of,

wearied already of her wandering
and of having to pick her up to take her
from place to place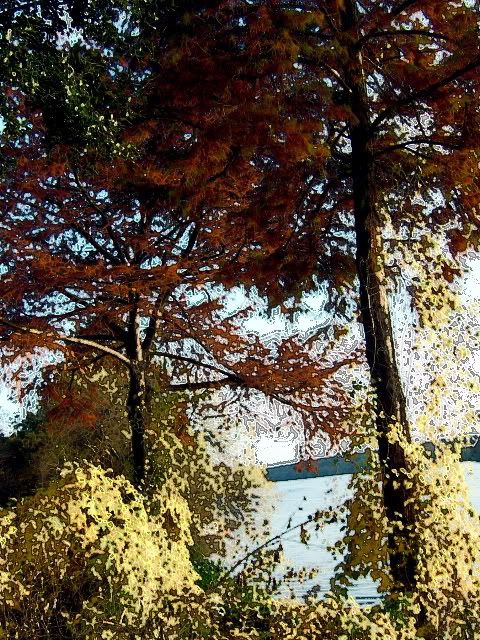 Next I have several poems from a little pocket book I haven't used before, that, in fact, I don't even remember buying. The book is

Room ffor Me and a Mountain Lion - Poetry of Open Space

, published by Bantam Books in 1975.

The book is, as described on the back cover, "a unique exploration of the natural world, from Eskimo and Indian chants to the visions of today's most celebrated poets.)



The first poem is by

William Stafford

.




Late at Night



Falling separate into the dark
the hailstone yelps of geese pattered
through our roof startled we listened.

Those V's of direction swept by unseen
so orderly that we paused. But then
faltering back, through their circle they came.

Were they lost up there in the night?
They always kenw the way, we thought.
The looked at me across the room: -

We live in a terrible season.


This poem is by

Federico Garcia Lorca

. It was translated by

W.S. Merwin

.




Half Moon



The moon goes over the water.
How tranquil the sky is!
She goes scything slowly
the old shimmer from the river;
meanwhile a young frog
takes her fora little mirror.


This one is an Alaska Eskimo song.


Glorious it is
to see long-haired winter caribou
Returning to the forest,
While the herd follows the ebb-mark of the sea
With a storm of clattering hooves.
Glorious it is
When wandering time is come.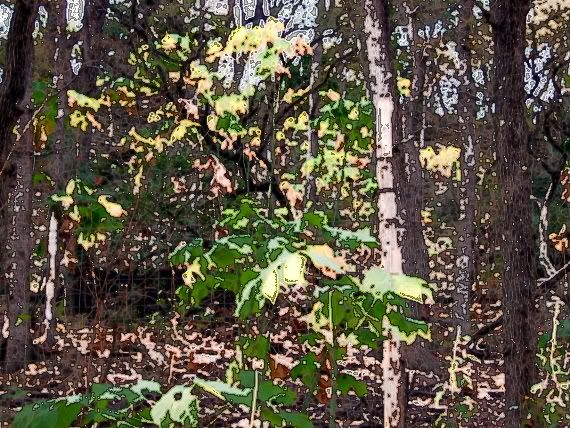 I finish up this week with four more poems from the middle of last year that were fun to write.





a conversation with Bob Marley



"If you know your history
Then you would know where you coming from"
from Buffalo Soldiers

men so old
each year
is like another
crack
in the leather
of a well-worn shoe -

nothing more...

they do not acknowledge
time
and time does not
reckon
them

as they live on
and on

survivors...

blood relics...

like
all
they will die

but it will not be in
my time


"Get up, stand up: stand up for your rights!
Get up, stand up: don't give up the fight!"
from Get Up: Stand Up

a bowl
of tomato soup,
saltine crackers,
and a glass of water

the rights of a man,
they say
do not extend
to a bowl
of tomato soup,
saltine crackers,
and a glass of water...

not
here
anyway,
not at this counter

not now,
not today...

no,
until today!


"They say what we know
Is just what they teach us"
from Ambush in the Night

i
know
i know
what my daddy
knew,
what his daddy
knew,
and what his daddy's
daddy knew

unto
the 12th generation

and
that's all i need
to know


"Sun is shining, the weather is sweet
Make you want to move your dancing feet"
from The Sun Is Shining

a baby
walking

walking now
on grass

a
baby
running

grass
tickling his feet

a baby
dancing


"Can't tell the woman from the man, no I say you can't
Cause they're dressed in the same pollution
Their mind is confused with confusion
With their problems since there's no solution"
from Midnight Ravers

juvenile hall
1
a.m.

reality
of hot nights
and cold lights

strikes

then fades
away

forgotten

until
next time


"We gonna chase those crazy
Baldheads out of town"
from Baldheads


old men

old women

death grip
on life

true
to long ago
long
gone


"Misty morning, don't see no sun
I know you're out there somewhere, having fun"
from Misty Morning

day's light
lost

sucked
into indefinite
swirling

we see
what we want
to see

we see
what we fear
to see

we see
ghosts of our
worst nights

indefinitely
swirling


"Long time we no have no nice time,
Doo-yoo-dee-dun-doo-yea.
Think about that."
from Nice Time

life
is joy
leaping on
those
prepared to carry
the load

prepare
yourself for joy
leaping

have a
nice time
while you can...

it's
no deposit -
no return...

if you don't use it
someone else will




in the news today



only
one thing worse
than a pedophile priest

says
the vatican today -

women priests...

you go
girl

you're
number one!




mind the pig



i like
pigs,
intelligent
& competent
animals that they are

but
i like
bacon better

truly
a lesson
for young men & women
fresh off higher education and in need
of
a
job

mind
the pig...

keep
your smart remarks
to yourself
and comb your hair

for good looks
&
good taste win out every time




another theory may be required



big family dinner
last night

a table-full and more

brisket, bar-b-cued
Texas style, beans, rice
potato salad, cream corn,
pico de gallo, and guacamole

and a large fruit salad for desert

lots of talking, laughing -
a couple of generations worth

stayed up late,
slept well, but too
long this morning by an hour

the sun came up anyway

a disappointment,
since i have been convincing myself

that i made the rooster crow
who makes the sun rise
that makes the birds sing
who makes the day begin...

now,
obviously,
another theory may be required

explaining
how planetary orbits
and the circumference of the sun
are affected by surfeits of brisket,
bar-b-cued Texas style,
loosing, through the resulting
gravitational shifts,
forces that are,
in Einstein's words, as yet
unexplained

thus,
starting things without me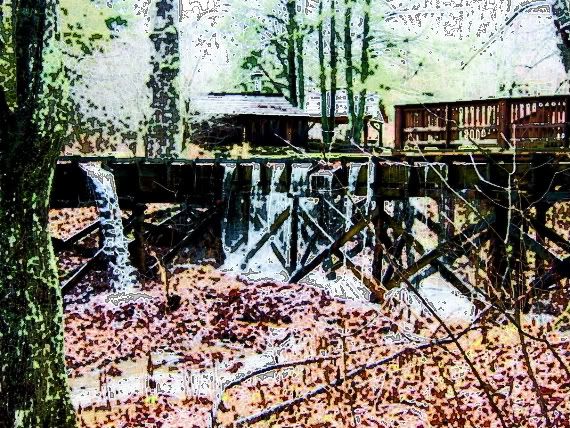 That's all but for the standard reminder that all the stuff here belongs to the people who made it, and the standard station identification - being me, allen itz, owner and producer of this blog and, despite my sunny exterior, knee-deep in mountain cedar fever.