There's No Day Like a Snow Day
Thursday, December 16, 2010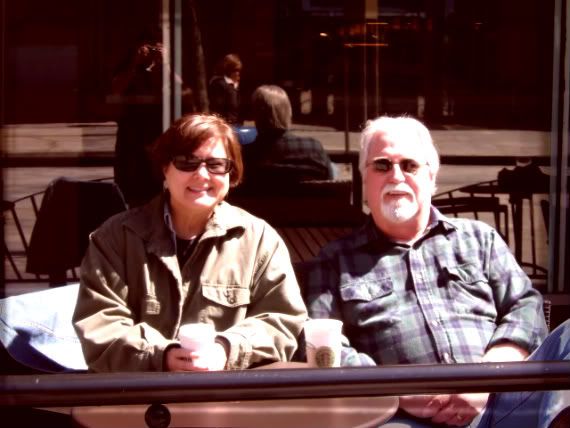 IV.12.4.





This is my last post for the year. the one right before Christmas that hardly anybody reads. I'll be taking next week off and won't post again until January.

No featured poet this week, just me and my library friends. By happenstance, it's an all male issue. After I post we're all going to get together and smoke cigars and tell dirty jokes about pool hall women with big tattoos.

The pictures are mine, all, but two taken during the course of several fall and winter visits to Colorado. The two exceptions are a picture of Mt. Shasta in California and a picture I took early in the year, in Nevada, during a road trip to Lake Tahoe.



Here's a last minute change.

I said I didn't have a featured poet. Well, I do, thanks to a surprise package in the mail from

Alex Stolis

, containing his latest chapbook from Parallel Press,

Li Po Comes to America

. I have several poems from Alex's new book at the very end of this week's issue.

Here's what I have for you this week.





Simon Armitage


The Catch
Robinson in Two Cities
You May Turn Over and Begin…



Me




the old soldier's table at Nina's on 14th and May





Zbigniew Herbert


About Troy
Furnished Room



Me




the secret of our success





Victor Hernandez Cruz


Messages from Across the Street on Tobacco and Water Wires
Libros
An Essay on William Carlos Williams



Me




Julian Assange reassures himself on his place in history





Walt Whitman


A Glimpse
I Saw in Louisiana a Live-Oak Growing



Me




winter night





Paul Monette




Here





Me




peace on you, brother





Federico Garcia Lorca


Paso
Arrow
Balcony
Early Morning



Me




someday, but not today





James Hoggard


Waiting
Getting My Sources Straight



Me




about shoes





Octavio Paz


On the Roads of Mysore
Ootacamund
Near Cape Comorin



Me




I sleep too much





Andrey Voznesensky


Auto-Digression
The Guitar



Me


sunset
surprise
sweet ashes
the smell of summer ended
winter winds
home fires
north wind on a southern beach
at the end
Christmas morning
first frost



Alex Stolis


I. First We'll take Manhattan
II. We get inked Skin Kitchen Tattoo Studio
XVII. The Outsiders
XVIII. Durant Durant
XXV. Waiting to exhale
XXVI. Hi Desert/Lo Fidelity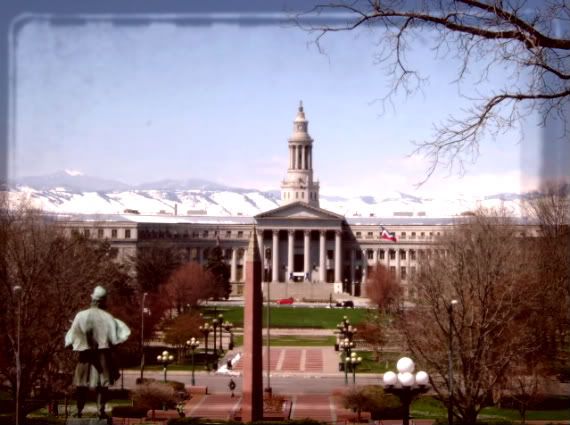 To begin this week, I have several poems by

Simon Armitage

, from his book,

Kid

, published by Faber and Faber in 1992.

Armitage was born in West Yorkshire in 1963. In 1992 he was winner of one of the first Forward Prizes and a year later was the

Sunday Times

Young Writer of the Year. He has worked as a freelance writer, broadcaster and playwright, writing extensively for radio and television. He had published six books of poetry at the time of this publication.





The Catch



Forget
the long, smoldering
afternoon. It is

this moment
when the ball scoots
off the edge

of the bat; upwards,
backwards, falling
seemingly

beyond him
yet he reaches
and picks it

out
of its loop
like

an apple
from a branch,
the first of the season.




Robinson in Two Cities



Cities of architecture and scaffolding, tower blocks
taking the temperature, external elevator-cars outpacing
window-cleaning cages, projects and broken deadlines,
Robinson

near the station. All routes end here. Cities of junctions
and ring roads, inside lanes peeling off the the left
shunting traffic into neighborhoods, districts, Robinson

on the loop bus, his third lap. Cranes making the skyline.
Cities of offenses against the person, taxis and sirens
and crossing the street from nowhere to nowhere,
Robinson

on foot. Cities at dusk, each outpointing the other
with starlings. A choice of evening papers, the bridge,
and later with his tightrope act along the edge, Robinson

in two minds




You May Turn over and Begin...



"Which of these films was Dirk Bogarde
not in? One hundredweight of bauxite

makes how much aluminum?
How many tales in The Decameron?"


General Studies, the upper sixth, a doddle, a cinch
for anyone with an ounce of common sense

or a calculator
with a memory feature.

Having galloped through but not caring enough
to check or double-check, I was dreaming of

milk-white breasts and nakedness, or more specifically
virginity.

That term - everybody felt the heat
but the girls were having none of it:

long and cool like cocktails,
out of reach,their buns and pigtails

only let out for older guys with studded jackets
and motor-bikes and spare helmets.

One jot of consolation
was the tall spindly girl riding pillion

on her man's new Honda
who, with the lights at amber,

put down both feet and stood to stretch her limbs,
to lift the visor and push back her fringe

and to smooth her tight jeans.
As he pulled off down the street

she stood there like a wishbone,
high and dry, her legs wide open,

and rumor has it he didn't notice
till he came round in the ambulance

having underbalanced on a tight left-hander.


A Taste of Honey

. Now I remember.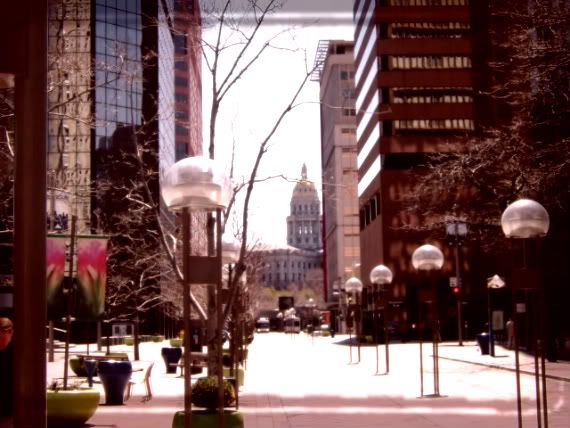 Here's my first for the week.





the old soldier's table at Nina's on 14th and May



that one flew B-17s
over Berlin, and that one
lost his left foot
in France, and that one
fought on the other side

that one did his time
in cold Korea, and me...
my time a war
the longest of them
all

there was a time
we walked the earth
like those great jungle brutes
evolution later swept
aside

now
we pass in silence,
leaving no footprints
in even the softest sand -

holding the table
for those
we know are coming right behind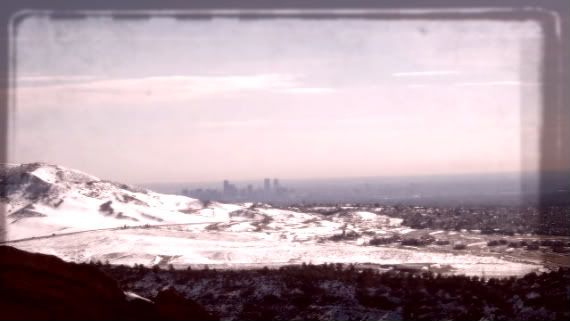 Next, I have two poems by

Zbigniew Herbert

, from his book

Elegy for the Departure

, published in 1999 by Ecco Press. The poems were translated by and

Bogdana Carpenter

.

Herbert, who lived from 1924 to 1998, was a spiritual leader of the anticommunist movement in Poland. Winner of numerous prizes, his work has been translated into almost every European language.





About Troy



1
Troy O Troy
and archeologist
will sift your ashes through his fingers
yet a fire occurred greater than that of the

Iliad


for seven strings -

to few strings
one needs a chorus
a sea of laments
and thunder of mountains
rain of stone

- how to lead
people away from the ruins
how to lead
the chorus from poems -

thinks the faultless poet
respectably mute
as a pillar of salt
- the song will escape unharmed
It escaped
with flaming wind
into a pure sky

The moon rises over the ruins
Troy O Troy
the city is silent

The poet struggles with his own shadow
The poet cries like a bird in the void

The moon repeats its landscape
gently metal in smoldering ash

2
They walked along ravines of former streets
as if on a red sea of cinders

and wind lifted the red dust
faithfully painted the sunset of the city

They walked along ravines of former streets
they breathed on the frozen dawn in vain

they said: long years will pass
before the first house stands here

they walked along ravines of former streets
they thought they would find some traces

a cripple plays
on a harmonica
about the braids of a willow
about a girl

the poet is silent
rain falls




Furnished Room



The room has three suitcases
a bed not mine
a closet with a mildewed mirror

when I open the door
the furniture stands still
a familiar smell envelops me
sweat sleeplessne4ss and linen

one picture on a wall
represents Vesuvius
with a plume of smoke

I have never seen Vesuvius
I don't believe in active volcanoes

the second painting
is of a Dutch interior

from shadow
a woman's arm
incline a pitcher
a braid of milk trickles down

on the table a knife a cloth
bread a fish a bunch of onions

following the golden light
we climb three steps
through a door left ajar
the square of a garden can be seen

leaves breathe light
birds sustain the sweetness of the day

an unreal world
warm as bread
golden as an apple

peeling wallpaper
untamed furniture
cataracts over mirrors on the walls
these are the true interiors

in my room
with three suitcases
the day vanishes
into a puddle of sleep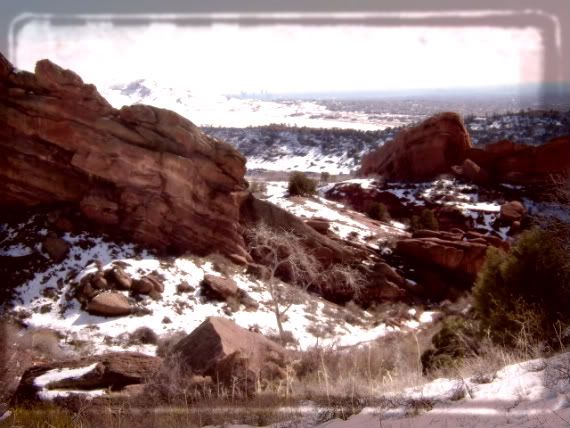 This is, I guess, an arborist's confession. I'm a tree-hugger.





the secret of our success



the flag
a neighborhood away
waves,
stretches south
in the north wind

the pasture
across the way
neither brown nor yellow
but some winter color
that is neither
but includes shades of both

there are several hundred
varieties of oak tree
most of them found
in the hills north of the city,
four kinds in the oak grove
that bounds the pasture across,
from evergreen green to
red and gold to bare for the
season

I have four oaks
in my yard,
one, the kind that sheds
its leaves in the spring
for new growth; one, fast-
growing, broad-leafed,
beautiful in its colors
now, and two I transplanted
from my front yard, volunteers
from the large acorns
that fall in spring in the grass
and flowerbeds, pushing up
little oak-tree shoots that
you have to transplant quickly
before their roots get too long,
hard to get the whole tap root,
or at least enough of it to
allow continued growth elsewhere.

two times successful, so far,
out of many tries, one moved
last year, beneficiary of a very wet
spring, grown from about
three inches to three feet,
the other transplanted late
this year, still barely three inches.

I worry about them in the cold,
like I worry about the dog
and the cats - nature having
a much larger margin of error
than I, can afford to lose 90 percent
of each years seedlings

I can't -
I must cherish all that I have,
every single one…

and so must you,
for it is the secret of our success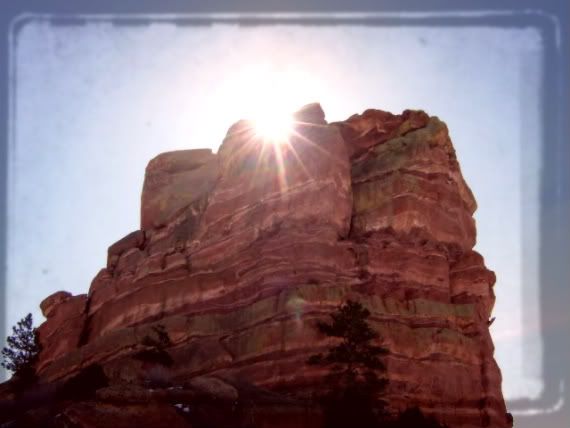 Here are three of my very favorite poems from the collection

Red Beans

, by

Victor Hernandez Cruz

. The book was published in 1991 by Coffee House Press.

Cruz was born in 1949 in the small mountain town of Aguas Buenas, Puerto Rico. He moved to the United States in 1954 with his family and attended high school in New York.

He is a co-founder of both the East Harlem Gut Theater in New York and the Before Columbus Foundation and a former editor of

Umbra Magazine

. He has taught at the University of California at Berkeley and San Diego, San Francisco State College, and the University of Michigan.

His honors include fellowships from the Guggenheim Foundation and the National Endowment for the Arts. He was elected as a Chancellor of the Academy of American Poets in 2008. Cruz divides his time between Morocco and Puerto Rico.

I've probably used these poems before, but I like them very much.





Messages from Across the Street on Tobacco and Water Wires



The ocean turned red
And the land turned blue
Your face became a sensation
Your features were eaten by the
ground
Your tears reentered the breasts
of the mothers of singers
The fado
The bolero
El canto hondo
The sadness
the lament
The nostalgia
The separation

The rumbling of your heart
The dancing of your feet
Will circulate within the pockets
of the wind
Your hate will make a shadow
That covers the flowers in chill

You will not be forgotten
Plant your seed well
It is the harvest you will pick

It will be beautiful
You will have no mouth to keep shut
Starring will turn into the cha-cha-cha
The craters of the moon will be
full of guayaba juice

We speak here the word which is spirit
Those on the other side tell me they speak
in matter

Out of pure air come objects
Vegetable gases minerals can flow
In combination
And you can make a hammock
Between Uranus and Mars
Where a puff of love can swing

The watches and clocks go backwards
It is 13:00 o'clock out there
You pain will become currency
To buy the harmony of Celina

The ocean turns red
The boats are made of fire
Allan Kardec is the
Captain
Of one of them

His passengers come for water
on the shore
They marvel at the blue sand they
Will never step on
From your prayers they make
a picture of your face
So with confidence give it to
the worms
Leave your smile on endless loan
In the sensational land you are
going to you can kiss without lips
The history of your life
will be in the fingertips of drummers
Nothing was wasted
Even the blank moments when we are
Morons
Drunks help us get home
The tears are the milk of the drummers
also
They sing and play
Your laughter
Your joy
Your dancing
The nostalgia
The separation




Libros



This is a leaf
It is from the palms
That the river of words
is entering the valley
Into the caves
the winds of hurricanes
Chasing the crabs
of the oceans
Leafs hanging in the
wind are the archives
Of the gone
Exchanges between thought
and fingers
In the landscape
alphabet of rocks
The library of Alexandria
emptied into a Bedouin
guitar
Sprayed from the desert
Into flamenca's eyes
Who sailed the Atlantic
To make the pineapples
compose coplas
Upon sheets of golden
sun rays
So hot that insects want
to take off their clothes
And just be whispers
writing out of palms.


I think this is the best explanation of why I like William Carlos Williams I've ever read, and, probably, the thing that would most please me if said about any of my poems.




An Essay on William Carlos Williams



I love the quality
of the spoken thought
As it happens immediately
uttered into air
Not held inside and rolled
around for some properly
schemed moment
Not sent to circulate a cane
field
Or on a stroll that would include
the desert and Mecca
Spoken as it happens
Direct and pure
As the art of salutation
of mountain campesinos come to
the plaza
The grasp of the handshake upon
encounter and departure
A gesture unveiling the occult
behind the wooden boards of
your old house
Remarks show no hesitation
to be expressed
The tongue itself carries
the mind
Pure and sure
Sudden and direct
like the appearance
of a green mountain
Overlooking a town.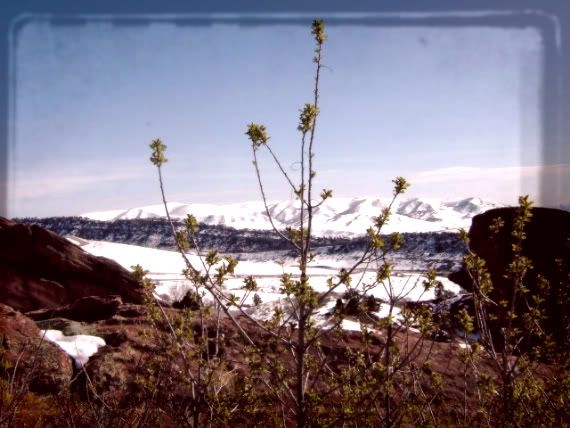 I think he's a pinhead with a bloated ego who thinks he can become important by reading other people's mail, but can't help wondering how he thinks of himself.





Julian Assange reassures himself on his place in history



sunny day
sunny
day
and I feel like
steaming
horse hockey
on a dusty
trail…

but enough about
me

- though
me
is a highly significant
character
in the multiplex
dramas
of my life -

for I am perfectly capable
of setting aside
personal pronouns
and talk of them,
all of them,
they, those,
all of 'em who lurk
in the kitty-corners of my
daily traverse
through the plots
and lies and deceits
of them, out to get me…

see -
back to me again
the inevitable
circling to the
locus of it all,
for I am that center
and though you don't know it yet
I'll soon make it
clear
to you
how
very important
I am
cause
like my mother always told me
I am
very special
indeed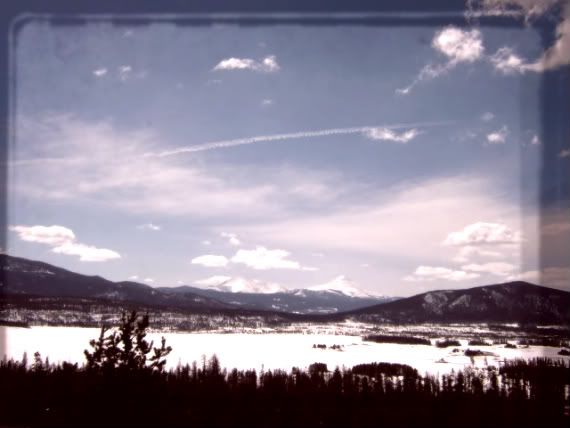 Here, two short pieces by

Walt Whitman

. Yes, there are such things as short pieces by Whitman.





A Glimpse



A glimpse through an interstice caught,
Of a crowd of workmen and drivers in a bar-room
around the stove late of a winter night, and I
unremark'd seated in a corner,
Of a youth who loves me and whom I love, silently
approaching and seating himself near, that he may
hold me by the hand.
A long while amid the noises of coming and going, of
of drinking and oath and smutty jest,
There we two, content, happy in being together,
speaking little, perhaps not a word.




I Saw in Louisiana a Live-Oak Growing



I saw in Louisiana a live-oak growing.
All alone stood it and the moss hung down from the
branches.
Without any companion it grew there uttering joyous
leaves of dark green,
And its look,rude, unbending, lusty, made me think of
of myself.
But I wonder'd how it could utter joyous leaves
standing alone there without its friend near, for I
I could not.
And I broke off a twig with a certain number of leaves
and twined around it a little mosss,
And brought it away, and I have placed it in sight, in
my room.
It is not needed to remind me as of my own dear
friends.
(For I believe lately I think of of little else than of them.)
Yet it remains to me a curious token, it makes me
think of manly love;
For all that, and though the live-oak glistens there in
Louisiana solitary in a wide flat space,
Utterly joyous leaves all its life without a friend a
lover near,
I know very well I could not.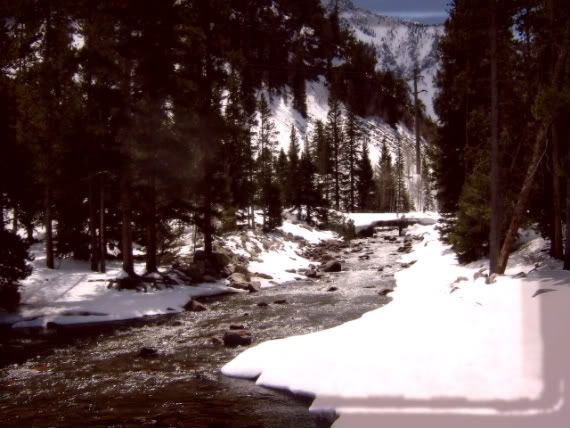 It was a beautiful night, two weeks before Christmas.





winter night



winter night,
in the last moment
before dusk falls
the sky is clear,
light blue,
like the "it's a boy" blankets
you get at the hospital
to warm
a new born son

thin,
almost transparent blue -

moon bright
in the soft sky,
not full,
flattened a little
on one side like a globe.
flattened
at the South Pole,
so it won't role off your desk

Antarctica folded in on itself

a chill wind
blowing from the top of the hill,
raising a shower
of golden leaves
from trees along
the creek

light winter-home taste
of chimney smoke in the air

ten degrees
cooler
than the numbers on the thermometer reads

very quiet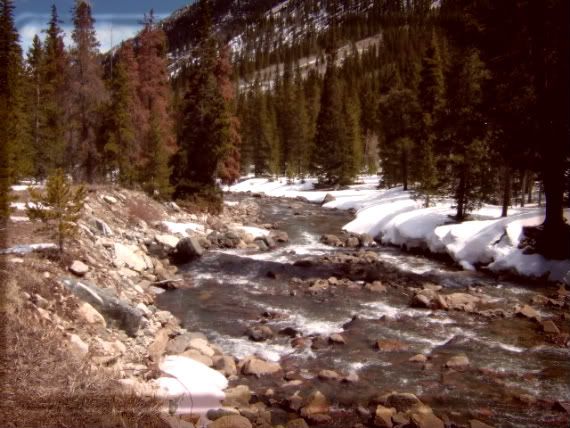 Next, I have this very moving poem by

Paul Monette

, mourning the death of his lover. The poem is from his collection

West of Yesterday, East of Summer

, in 1994, one of the Stonewall Inn Editions by St. Martin's Press.





Here



everything extraneous has burned away
this is how burning feels in the fall
of the final year not like leaves in a blue
October but as if the skin were a paper lantern
full of trapped moths beating their fired wings
and yet I can lie on this hill just above you
a foot beside where I will lie myself
soon soon and for all the wrack and blubber
feel still how we were warriors when the
merest morning sun in the garden was a
kingdom after Room 1010 war is not all
death it turns out war is what little
thing you hold onto refugeed and far from home
oh sweetie will you please forgive me this
that every time I opened a box of anything
Glad Bags One-A-Day KINGSIZE was
the worst I'd think will you still be here
when the box is empty Rog Rog who will
play boy with me now when I bucket with tears
through it all when I'd cling beside you sobbing
you'd shrug it off with the quietest I'm still
here I have your watch in the top drawer
which I don't dare wear yet help me please
the boxes grocery home day after day
the junk that keeps me spotless but it doesn't
matter now how long they last or I
the day has taken you with it and all
there is now is burning dark the only green
is up by the grave and this little thing
of telling the hill I'm here oh I'm here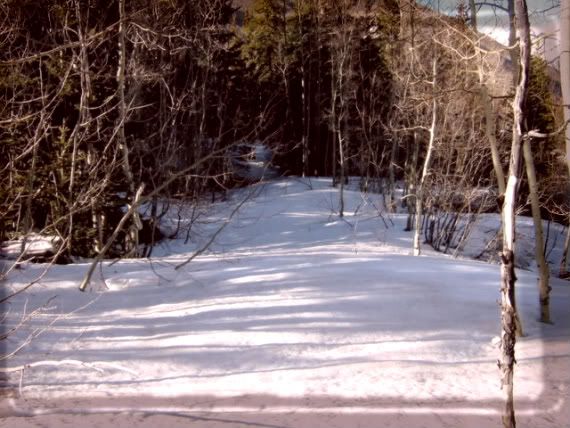 What better way to start the week than with a rant that alienates 87% of the people you know? But the stew's always better if you stir the pot now and then.





peace on you, brother



Sunday morning
and the faithful gather,
the Christians,
pumped by their weekly sermon,
fat
and fed full of
conviction
of their own moral
superiority
to all the rest,
the Christ-killer Jews,
and the sneering bearded bomb-bearing Muslems,
and the dark Hindu,
and the slanty-eyed Buddhist,
and, of course, the straight-to-hell
atheists and the wishy-washy agnostics,
and the believers in earth and sky spirits,
I mean, how dumb is that, they say,
and alien abductees,
and wife-hoarding Mormons,
and believers in the powers of plastic
pyramids,
and artists and intellectuals
who might try to think their way
out of this mess we're in
instead
of forsaking sense and bowing
before the loving God
of mass extinction,
and Democrats of course, that
goes without saying,
and illegal poachers on America's goodness and righteousness,
of all stripes, colors,
sizes and shapes,
and, or course, all the cocksuckers
and sodomites
who threaten the security of our Christian-nation
by seeking to serve in its
defense,
and the horse I rode in on

- even old Nelly ain't safe
from this
crowd -

but
I forgive them
for their arrogance
and evil thoughts, for they are
oppressed,
they say,
and must be as un-Christian
as those who oppress
them

peace on you,
brother,
I say,
and a happy Sunday
tuya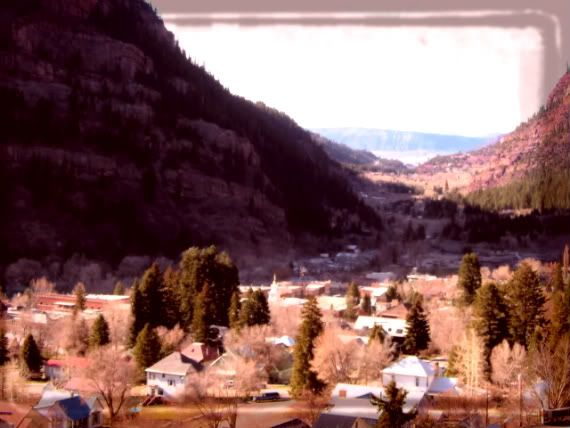 Here are four short pieces by

Federico Garcia Lorca

, from his book

In Search of Duende

in 1998 by New Directions.





Paso



Virgin in Crinoline,
Virgin of Solitude,
opened like an immense
tulip.
In your ship of lights
you go
along with the high tide
of the city,
among turbid saetas
and crystal stars.
Vi9rgin in crinoline,
you go
down the river of the street
to the sea!

The previous poem translated by

Lysander Kemp

; the next three were translated by

W.S. Merwin

.




Arrow



Brown Christ
passes
from the lily of Judea
to the carnation of Spain



Look where he comes!



From Spain.
Sky clear and dark,
parched land,
and watercourses where very
slowly runs the water.
Brown Christ,
with the burned forelocks,
the jutting cheekbones
and the white pupils



Look where he goes!






Balcony



Lola
sings saetas.
The little bullfighters
circle around her
and the little barber,
from his doorway,
follows the rhythms
with his head.
Between the sweet basil
and the mint,
Lola sings
saetas.
That same Lola
who looked so long
at herself in the pool.




Early Morning



But like love,
the archers
are blind.

Over the green night
the arrows
leave tracks of warm
lilies.

The keel of the moon
breaks purple clouds
and the quivers
fill with dew.

Ah, but like lovers
the archers
are blind!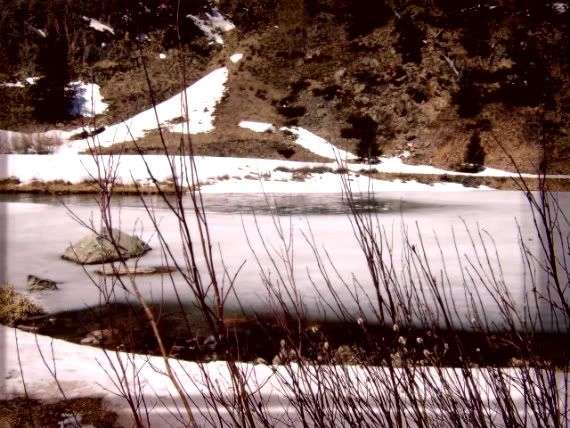 It was a pretty dreary Monday morning...





someday, but not today



i feel as old
as fog
on a winter morning,
opaque
and adrift
and cold, like refrigerated
mist from a butcher's locker

someday
I will write a poem
about the many metaphoric misuses
of fog
- fog of confusion
- fog of denial
- fog of deceit
and so on and
how unfair it is to bestow
such negative allusions
to a part of nature's plan
for the collision of atmospheric tendencies
that can't play together nicely…

and then I will write a poem
about how I used to enjoy
foggy mornings on the coast,
driving across the narrow spit of road
across Oso Bay in a gray corridor, water
on either side, the slap of unseen fish
as they jump into the air and strike the water
with their tails when they fall, and the fog
at the harbor, on the T-heads and gulls
with their morning cries, a few feet away
but invisible in the mist, or driving
on a forested road in East Texas, roadway clear,
but fog drifting like long-dead soldiers
in their gray uniforms among the trees,
or walking on the streets downtown,
between the tall buildings, across the river
on stone-arched bridges, listening
to the quiet of the city still sleeping
amid the mysteries of the morning murk…

someday
I'll do all that,
but not today,
for today I feel as old
as fog
on a winter day
and only want to
sleep
in its gray embrace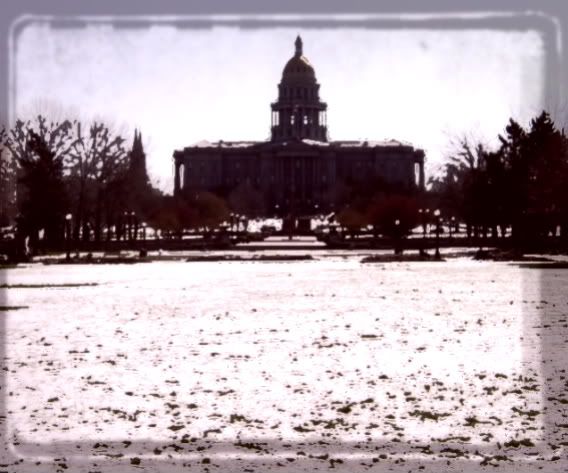 I have two poems by Texas poet

James Hoggard

from his book

Breaking an Indelicate Statue

, published in 1986 by Latitudes Press.

Hoggard, previous poet laureate of Texas, is a poet, short story writer, novelist, playwright, essayist and translator. A past president of the Texas Institute of Letters, he is the Perkins-Prothro Distinguished Professor of English at Midwestern State University in Wichita Falls, Texas. The author of more than fifteen books and seven produced plays, His work has been published in the U.S. and internationally, including in India, England, Canada, the Czech Republic, Cuba and elsewhere.





Waiting



In and out they come,
a ratcheted procession
crowding me wallward.

I do not want to tell them


Leave us damnit alone,

I do
not want to tell them anything

I want to hold our baby
who does not know me as well
as the anonymous nurse who

does what's needed now:
brings her waddled to you and
tells me,

You have to get out now.



Kissing you quickly, I leave
and yes, the nursery's already locked
so I make friends with my cigars

and ride the elevator down
with mumbling strangers who say
nothing I can understand.

At this point, they say, a baby's smile
is a muscle reaction, a kind
of (saay it) benevolent spasm

that, remembered, hurls me back
into your room where I sit
quietly, somewhat embarrassed because

the visitors crowd me wallward.
Flowers flare the window sills
like brilliant nerves sprayed frozen.




Getting My Sources Straight



Reading serious stuff, I
noticed her noiselessly begging
to share her little book

and smelling the sweet
wetness of babyshit, I
brought her up to my lap.

We read our things until
she wanted down and slid off me.
Doughty stuff cookied my pantsleg.

While I cleaned us, she kept
as quiet as her stories
of lost toy sailboats

and now she's bunched asleep
in clean diaper and gown,
a curl of silent angel's mischief.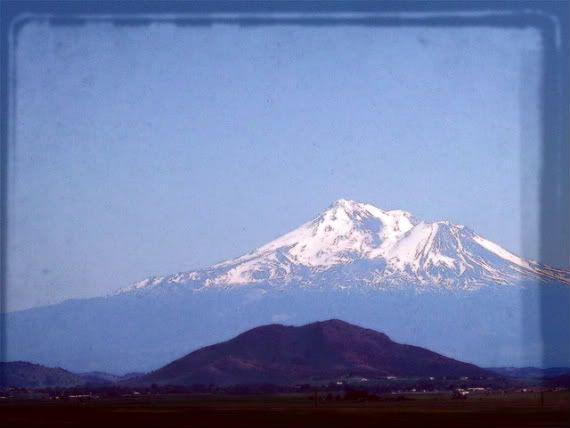 It is important that poets of the world address the deepest, most important issues of the day. That's what I've been told, anyway.





about shoes



your are as likely
to see me in pink tights
and a tutu
as in a pair of sandals

it's just the way
i was raised,
shoes were defined
as leather or cloth
covering the entire foot
with, unless, they were boots,
at least six rows of laces

things on your feet
that let your toes stick out
did not qualify

and finally growing up
old enough
to get a pair of shoes
for wearing year-round
was a badge of development,
"gettin' big" it was, and
"gettin' big" was what we all
wanted to do and running around
barefoot after we got our shoes
was a sure sign we were nothing
but slow farm boys who preferred
pig slop between their toes to the feel
of good cow hide or canvas

it was a time of careful distinctions,
this being one of them, which sometimes
led to questions about where, exactly,
the boundaries lay
like, for example
the Independence Day in 1940-something
when the boy down the street
blew off one of his toes
with a firecracker
and questions ensued
as to whether the boy was too young
to be playing with firecrackers
or too old to be running around
without shoes

the boy left town
with his parents to move to
Mississippi
where they don't usually
wear shoes at all
until they get married

that's what I was told
anyway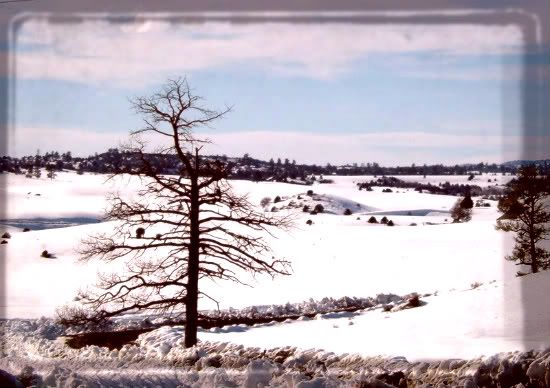 Next, I have three poems by 1990 Nobel Prize Winner,

Octavio Paz

. The poems are from

The Collected Poems of Octavio Paz, 1957-1987

, published by New Directions.

The poems were translated by

Eliot Weinberger

.





On the Roads of Mysore



Blue rocks, ruddy plains,
purple stony ground, clusters of cacti,
magueys, hacked forests - and the people:
is their skin darker or are their shawls whiter?
Hawk country, skies stretched
across wide-open land,
a land good for dreaming and riding horses.
In spite of the famines, the women are well-endowed:
full breasts and hips, jeweled and barefoot,
dressed in dazzling turquoise and magenta.

The men and women are tattooed.
A race of enormous eyes, stony gazes.
They speak gibberish, have strange rites,
but Tipu Sultan, the Tiger of Mysore,
is worth as much as Nayarit and its Tiger of Alica.




Ootacumund



1

In the Nilgiri Hills
I went looking for the Todas.
Their temples are cone-shaped and are stables.
Thin, bearded, impenetrable,
they milk their sacred buffaloes
murmuring incoherent hymns.
The guard the secret of Sumeria,
not knowing that they guard it.
Between the thin,dry lips of the elders
the name of Ishtar, the cruel goddess,
shines like the moon on an empty well.

2

On the veranda of the Cecil Hotel,
Miss Penelope (canary-colored hair,
woolen stockings and walking stick) has been saying
for thirty years: h India
country of missed opportunities...
Above
in the fireworks
of the jacaranda,
the crows
happily cackle.

3

Tall grass and low trees.
Uncertain ground. In the clearings
the winged termites construct
tiny Cyclopean castles.
Homages in sand
to Mycenae and Machu-Picchu.

4

Leafier and more brilliant,
the neem is like an ash:
a singing tree.

5

A vision of the mountain road:
the rose camelia tree
bending over the cliff.
Splendor in the sullen green,
fixed above an abyss.
Impenetrable presence,
indifferent to vertigo - and language.

6

The sky grows in the night,
eucalyptus set aflame.
The charitable stars
not crushing - falling me.




Near Cape Comorin



for Gerado Deniz

In a Land-Rover stalled in a flooded field,
trees up to their necks in water
under a newborn sky,
and phlegmatic white birds,
herons and egrets,
stainless amid such dramatic green.
Sunk in in the mud, dumb and shining,
almost sleeping, buffaloes
munching on water lilies.
A band of mendicant monkeys.
Incredibly perched, a yellow goat
on the needle of a rock. A crow
on the goat. And the invisible,
constant,presence of panic:
neither spider nor cobra,
the Unnameable,
the universal indifference
where vase form and the sacred
thrive and are negated: boiling
voids. Twin pulse
in the stability of space:
sun and moon. It grows dark.
The kingfisher a topaz flash.
charcoal predominates.
The drowned landscape dissolves.
Am I a troubled soul
or a wandering body?
The stalled Land-Rover
dissolves as well.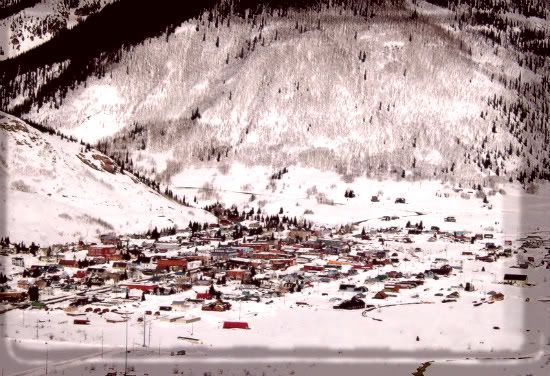 Another winter morning poem. In my third week now of what started as a simple winter cold, I am tired and always ready to fall into bed.





I sleep too much



another cold wet morning…

cars on the interstate
poke their headlights
through the mist
like a baby kitten, just-
born and blind,
groping with her nose
for the fur-nested
security
of her mother's teat

I will go home
after breakfast, take
my own comfort
in the cold and wet, asleep
in my recliner, old cat
on my lap, if she wishes

- I stepped on her tail
yesterday as she ate
and she is still not certain
I can be trusted -

if I felt better
I would go downtown, walk
the river, soak in the rain and the murk and
mystery of arched stone bridges and the
wet rustle of running water and lights dimmed
and half seen and the occasional
passing
bundled stranger appearing/disappearing
in the gray mist

but I still I suffer the grip
of nose drip and hack
and will sleep
through the morning instead,
rocked to the rhythm
of the slow drip drip
on the window ledge
by my chair, a deep sleep,
dark and still, un-dreaming sleep,
again, sleep without dreams,
a sign of age, I think -

I sleep to much
and dream too little
and cannot rouse myself
to the mysteries of the morning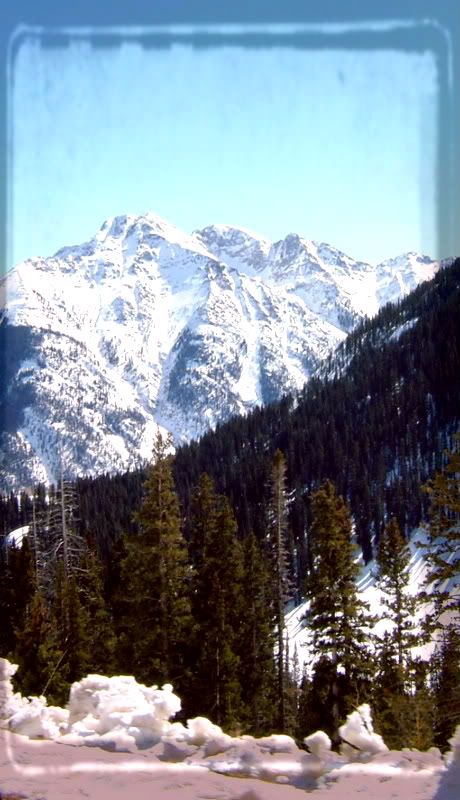 My last two library poems this week is from

Voznesensky - Selected Poems,

published in 1966 by Hill and Wang.

The poet

Andrey Voznesensky

, was one of a group of Soviet poets and intellectuals who pushed the boundaries of state approval during the time of the "Khrushchev Thaw." He was at the height of his international fame and popularity at the time the book was published.

Born in 1933, Voznesensky died in 2010.

The poems were translated by

Herbert Marshall

.





Auto-Digression





To Jean Paul Sartre



I am a family
in me, like a spectrum, live seven "me's"

seven wild beasts I cannot tolerate
and the bluest of blues
seems to flow through a flute!

and in spring
I dream
that I'm
the eighth




The Guitar



Between paprika and Malaga wines
under fashionable log-cabin skies
like a boat-hauler, bony and stringy
sat a young and predatory singer

a nasturtium fiery-hued
shyly and impudently
the guitar like an artist's nude
lay prone upon his knee

she was gentler and simpler
than the savage at secret rites
and the somber city within her
hummed down to a quiet

or else like the roar in a circus
she madly held her breath,
then - like a motorbike burning
she orbited the wall of death!

we're the children of that guitar
fearless and trembling
among girl friends, the dearest that are
yet as unfaithful as amber

'mid figures of the night
caustically you twist your lips
and to them, like a fuse alight
a cigarette silently creeps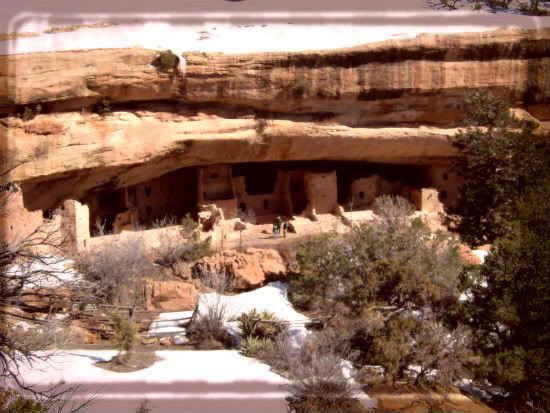 It makes sense, I suppose, that considering where I live, I have lots of "summer" poems and very few "winter." Here are a few of the few I have.

I have a couple of thousand poems written since 2006 floating around the web that I've never taken time to collect and save, so these poems are all from before then. Some have been published; some have not.





sunset



sun lies low
behind gangly scrub oak branches

yellow jigsaw

puzzles
at the end of day




surprise



gray cat
back arched

surprised
at the cold slice
of January wind




sweet ashes



in the coldest hours of these long nights,
I trace my lie
through the corkscrew path of fate and fashion
and in the freezing dark hold close
those hours I spent with you

our love was a mighty burning fire;
its sweet ashes warm me still




the smell of summer ended



the first
cold front of fall
and all the stores are packed
with bundled shoppers smelling of
moth balls




winter winds



winter winds
sweep
the north hills
cloud

the city
with cedar pollen
that leaves me gasping
like a blowfish
on a stroll down Grand Avenue




home fires



full moon bright
on black winter sky

wisp of cloud
like chimney smoke
crosses

drawing me home




north wind on a southern beach



a north wind blows strong
against the incoming tide
and all across the bay,
whitecaps flash in the sun
like handkerchiefs
fluttering across a field
of salty sea-green

a beachcomber
dress for the day
in a silver windbreaker
walks the beach barefoot
shoes tied by their strings
to hang around his neck
throws bread to gulls
greedy birds swooping fighting
each other and the wind
for every crumb




at the end



at the end of Bob Hall Pier
gulf winds
blow up
a briny
spray
that
chills
even
under
the Texas
sun
at mid-day
colder
still
now
mixed
with early
morning
fog that
leaves
me
alone
on a
wood
planked
island
bone froze
and

alone




Christmas morning



first light orange
on brown grass
under
red and yellow leaves
stirring
in a magenta morning
breeze




first frost



first frost
and leaves fall
soft and slow
like red and yellow
snowflakes
drifting in the sun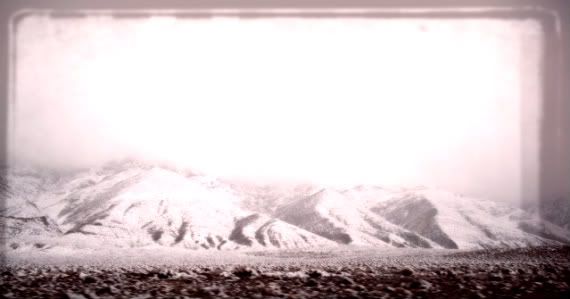 I was all ready to close out this issue when a I opened my mailbox to find a great gift from my poet friend,

Alex Stolis

, a copy of his latest chapbook,

Li Po Comes to America

. Alex, a five-time Pushcart nominee, seems to put out a chapbook about every two months, all them great.

Alex, a five time Pushcart nominee, always frames his chapbooks around a common them. The forty-three poems in this book are all framed by well-know scientific theory and postulates, from The First Law of Thermodynbamids to Pi to The Big Bang. His subject in all his poems I've ever read are the relationships of lovers, soon-to-be lovers and used-to-be lovers, all written in a style that makes me think of Ray Milland and the smokey barrooms and bedrooms of the best film noir.

The book was just published by Parallel Press of the University of Wisconsin-Madison Libraries. I recommend the book to you and suggest you check with them for details on how to obtain a copy.

I'm using the four poems from the book this week. I not I'm not sure I can format the poems exactly the way they are published, but I think I can come close.





First Law of Thermodynamics




I. First we'll take Manhattan

Watch the sun act guilty
when you smile,
listen to the river
cough and remember -
I can hold a suicide
in the palm of my hand,
predict the future
in broken glass.
Doesn't it make
you want to forget
who we might have been


Energy cannot be created or destroyed,
it can only be change from one form to
another


II. We get inked at Skin Kitchen Tattoo Studio

I make a fist to the needle buzz
smell rain in your hair
as my arm burns.

Someday you will forget
my name - I will not remember
the curve of your breast.





Pi




XVII. The Outsiders

rain drops like a raven
into the street

puddles in the shape
of a ship. You tell me the slope
of its bow is like the curve of an apple -

my trigger finger presses
the small of your back




3.1415926535




XVIII. Durant Durant

There is a way to drop the sun
from the sky and still make
a clean getaway -

light a cigarette for the dead,
then write our names
in sweat on the windshield



I can't help myself. Here's two more.





Pareto Principle




XXV. Waiting to exhale

Let's wait for the right song
to come on the radio -
imagine the stars are paper cuts.

Let's watch the moon struggle
to stay awake, then tell stories
that turn dark red when the sun comes up.


20% of invested input
is responsible for 80%
of the results obtained


XXVI.Hi Desert/Lo Fidelity

You promise me
all we need
is a stretch of road,
a fast car
and enough cash
to burn.
There's a fifth
of vodka
in the glove box,
a gun
under
the seat
and a full tank
of gas -
the last sin
I'll commit
is cradled
in the kiss
of a woman
I have yet to meet.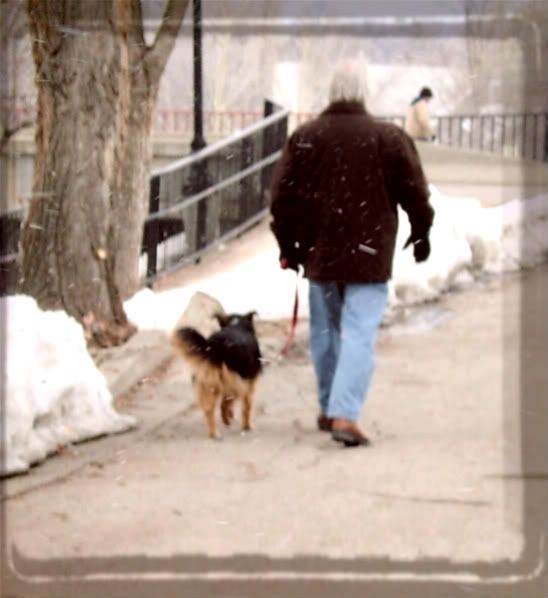 And that's a wrap for 2010. I thank all "Here and Now" readers for joining me over the course of the year and the three years preceding. I'm taking next week off and will not post again until the first week of the new year, beginning "Here and Now's" fifth year on the web. In the meantime I wish all readers a happy and entertaining new year and a merry commemoration of whatever it is you commemorate at this time of the year. It is all good if it pleases and renews you.

Here follows the usual stuff about all material in the blog being the property of those who created it and my offer to you to take what you might want of mine, if you want it, with proper crediting.

Also, a not usual reminder that I still have copies of my book,

Seven Beats a Second

that I'll gift to you for Christmas if you'll send me $5 to cover postage. More info at allen.itz@gmail.com.

Still, I'm allen itz, owner and producer of this blog and chief elf of the "Here and Now" workshop.