Out West
Friday, December 03, 2010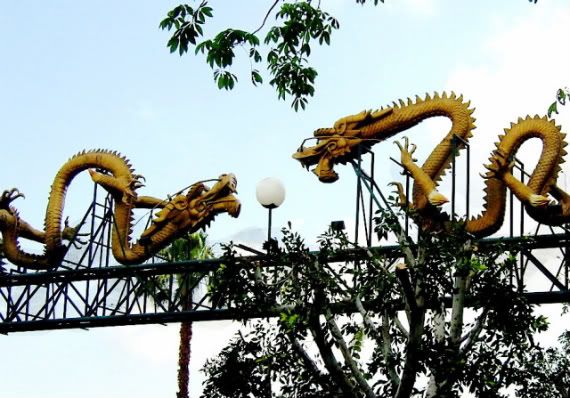 V.12.2.





I'm very pleased to have back this week as featured poet my friend,

Alex Stolis

, with poems from his almost latest chapbook.

For photos, you're stuck with me again.

We have had a good get-away trip in a while and I'm feeling the lack, making me think of the trip we took a couple of years ago, San Antonio to Los Angeles by train, up the coast to Vancouver by rental car. I took lots of great pictures on the drive, which I've used often. I have a few of them for you this week.

That said, moving on now, here are my poets this week:




Naomi Quinonez




Aye Que Maria Felix (or Maria Was No Virgin)





Victor Martinez




The Chase




Sylvia Curbelo


Photograph from Berlin





E.J. Vega




Why My Mother's Teeth Remained in Cuba





Me




tra la la (etc.)





Angie Hogan




Self-Portrait with Geese





Sean Thomas Dougherty




Messager





Me




fiction preserve us





Lera Baker Smith




The Blade





Susan Terris




Still Patience





Me




such life there is



From

The Sound of Water

- Haiku by

Basho, Buson, Issa, Kikaku, Ransetsu & Shoha





Alex Stolis


Suzanne Frischkorn listens closely
Michaela Gabriel is in love
Gary Blankenship dreams about the River Wang
Julia Klatt-Singer doesn't believe
Michael Gause wants to drink
Teresa White plays piano for her daughter
John Vick sees his own death
Britt Fleming considers tilting at one last windmill
Allen Itz tries to recreate his past
Laurie Byro remembers a lost lover
Arlene Ang starts the revolution
Self portrait at 33 1/3



Czeslaw Milosz




Reconciliation





Me




about wahoos, wazoos & the decline of western civilization





Gwendolyn Brooks


Old Mary
The Last Quatrain of the Ballad of Emmett Till
Big Bessie Throws Her Son into the Street



Me




dusty random winds





Elizabeth Seydel Morgan


Neighborhood
Counting Sheep



Me




soul train





William Matthews




Whiplash





Me




but she's still quite good-natured about it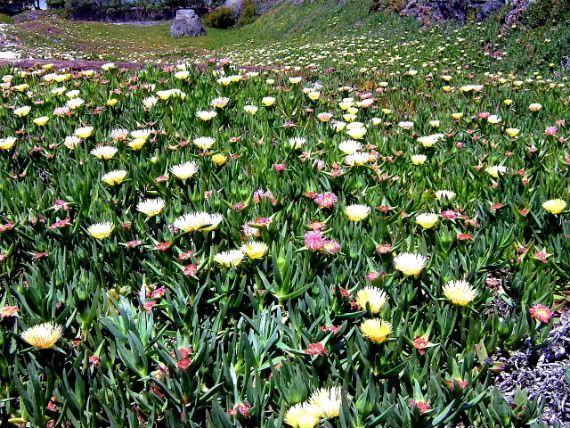 I begin this week with several poems from

Paper Dance

, an anthology of Latino poets published in 1995 by Persea Press.



The first poem from the anthology is by

Naomi Quinonez

.

Quinonez was born and grew up in Los Angeles. In addition to her appearance in numerous anthologies and literary journals. she is the author of one volume of poetry,

Hummingbird Dream

, and editor of the anthology

Invocation L.A.

which won a 1990 American Book Award.

When this anthology was published, she was pursuing a doctorate in American Studies at Claremont Graduate School, where she specialized in the study of women writers of color in the United States.




Aye Que Maria Felix (or Maria Was No Virgin)



I am Maria Felix
done up in black,
soft wool clinging
lace collar high
and plunging backline
lower than the
San Joaquin Valley.
Attitude all the way
arched eyebrow
arrogant tilt of head.
Men swoon meekly at my feet.
Mexicana to the Max
Molcajete Mama
calling the shots
shooting from the hips,
full moon of womanhood
casting shadows over
unsuspecting hearts.
Wide wingspan of spell
over the strongest men.
Que teatro
swishing feminine
to the backlash of salvation.
Perfumanes rise
from the thick sensuality
of night's mysterious swell.
Who is this woman
that crosses my path
and leads me to unknown worlds of intrigue?
Is she me, or a Channel 34 mirage?
Que susto to discover
the aching hearts of me
and find the stark loneliness
of their dreams embedded
in the illusion of sexuality.
Maia would peal that
spit-in-your-carbon laughter
y dar la media vuelta
into the obscurity
of her own heart.
Head held high
and high heels digging
into the cruelty
of love's passion.
I only laugh into the wine
of a dubious power
and find refuge from passion's
cruel illusion.
Ave Maria
Y que viva la mujer!


The next poem is by

Victor Martinez

, a novelist, short story writer and poet. At the time of publication, Martinez lived and worked in San Francisco.




The Chase



They say the chase ends where the earth is put together
by two halves, but no matter - because that is you
at thirty, perhaps forty:
corpus callosum of the brain,
two loaves opening and closing like a book.

Your arms spring out and lungs push and pull
rinsing the midnight air -
but no matter, because you are there, chasing
the child of wonder and hope
through cities coffined in smog.

You missile through firs, through mouths dusted
with mathematical chalk.
you follow the muddy-water spillways peppered with
bacterial spore.

Not the shadow that greets itself in the dark
but the utter collision of evaporating rain
leads you on.
Not the lightning's sketch but the black puzzle of night,
as you appear and disappear among people,
chasing he who knows your name
but won't tell.


Next from the anthology, a poem by

Silvia Curbelo

.

Cubelo, born in Cuba in 1955, emigrated to the United States in 1967. Winner of the 1992 James Wright Poetry award she is the author

The Geography of Leaving

, a collection of poetry.




Photograph from Berlin



Memory is the land standing still
for a moment, then a wave covers it.

Snapshots are shields -
what we remember n some way protects us.

In this particular one you're standing
on the balcony of your mother's house
waving at the soldiers passing through.

One of them, a handsome blond,
has caught your eye as he climbs
onto his friends' shoulders
to offer you something, some bread
or a piece of fruit,

his lieutenant's cap
poised over his heart
in a delicate cartoon of love.

Behind you the sky seems to float in all
directions, but the light holds
everything in place.

You cannot know how your life
will measure up to this moment,
your arm frozen in midair.

Your white handkerchief is like a wish.


And now, last from the anthology, this poem by

E.J. Vega

.

Also Cuban, Vega was born in 1961. He was educated at Brooklyn College and Columbia University, and sailed as a deckhand on tugboats and ocean-going barges. A much-published poet and fiction writer, Vega has received numerous writing awards and honors. At the time of publication, he was on the Humanities faculty of SUNY Maritime College.




Why My Mother's Teeth Remained in Cuba



The great Don, Pepe Jartin, carried
His middle daughter downhill
Writhing in pain to the dentist
(Who was also the village blacksmith),
"Saving the tooth will cost two pesos,"
Said the dentist while shaping hot steel
Rods into horseshoes. "To extract, one."
The great Don readjusted the brim
Of his fedora, gazed up at the mountains
Of his daughter's birth, and at his 30,000
Acres of coffee beans that, at times, tumbled
To the earth like bright gumdrops. Raising
One finger to heaven, he faced the dentist
Who wiped burn-scared hands on a leather
Apron and strapped the girl to an armchair.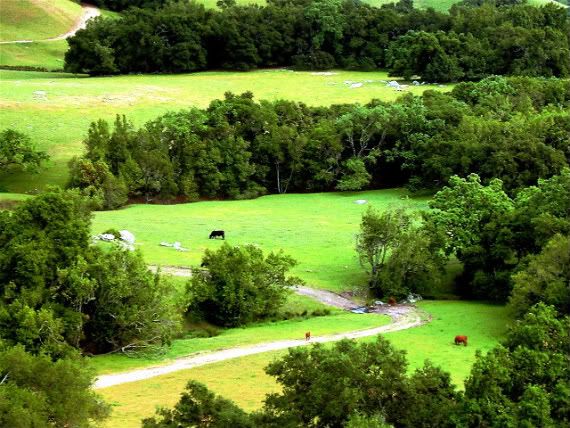 Ok, I admit it, I don't get all misty-eyed about things Christmas.





tra la la (etc.)



Christmas carols
sung
with the sincerity
of a suppository commercial;

chill-perked girls
wrapped in furry coats,
hair blown
noses nipped in a frigid wind;

Christmas elves
poised to pounce on
unsupervised children -

is that a gun in Santa's pocket
or is he just glad to see
them -

fist fights
in the parking lot,
wife
docks husband
with a right to the jaw
a kick
to the cojones ;

I went Christmas caroling
once,
in Darmstadt, a smallish city
between Frankfurt and Heidelberg,
drunk
at a Christmas party,
our voices
raised
in praise to the birth
of our Lord and Savior
(with all the ardor
of a suppository commercial
in an Irish bar)
not welcomed
by German neighbors
at 3 a.m.

then,
as now,
tra la la
(etc.)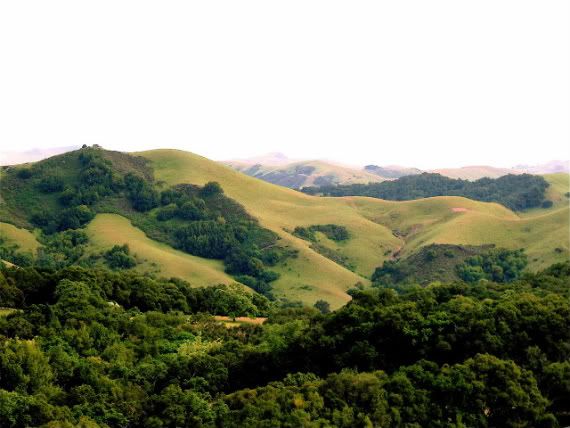 The next two poems are from the Fall 2006 issue of

Hotel Amerika

, a publication of the Department of English at Ohio University. It appears, from reading this issue, that it was the last published.


The first poem is by

Angie Hogan

.

Originally from Parrottsville, Tennessee, Hogan earned her BA from Vanderbilt University and her MFA from the University of Virginia. At the time of publication, she worked in the acquisitions department at the University of Virginia Press and served on the Poetry Board for

The Virginia Quarterly Review

. Her poetry has appeared in numerous well-regarded literary journals.





Self-Portrait with Geese



I light the candles and ask
we sit, sip and grade caught fish
according to preparation.

Do you know what I see
over the mountain without trying?
Clouds,clouds
and now (with effort)
the wine-filled pedestal,
patio sprinkled liberally with minnow
and seeds.

Let's just whisper, but
imagine a whole flock stopping.

They may not care, you say,
for fancy baths, prix fixe.

Come closer, though,
beneath my boa. See
the miles I have flown?


The second poem from the journal is by

Sean Thomas Dougherty

.

Dougherty, at the time of publication, had published six books, including

Nightshift Belonging to Lorca

, a finalist in 2004 for the Paterson Poetry Prize. At the time he taught in the BFA Creative Writing program Penn State University, Erie.




Messager





(after the installations of Annette Messager



This caged cacophony
These eyebrows in arched

These aviatries
These broken lisps

This longing like aluminous
This isolation
Of unwanting

This torn bird's lid
This black thread (unfamiliared)

This cauled lobster
This coyote veiled



The colored crayon


Becomes a weapon



An economy



These eyes
Blacked out

To give the Devil
Grey hair,
To fear thunder

This dark noise
Against death

To be a stranger
Unimprisoned by habits

This precise pornography

The couple is a mirror
A false mirror
Which can, as we have seen,
Drive you to murder

Against this:

A garden of tenderness
Like I have done

A quilt of disembodied birds
O stitch the unstuffed
A tiny dress (childhood)
Against trauma (a kiss)

No naked
But less

Than naked

This apricot ironed

The plumed leaf
The net: to confine
With holes

The yarn's organs
The body's atonal

To cross the curtain
The red-curtained cross

The bedroom (hands)
The dining room (critic)

The sewn souls
Of familiar fears

A morphology
From the real

One-eyed like Christ's crows

Laid out
Peach shawled
& sanguine

Cauled & copiously
Choked

Such scissors
Such bat-faced things

Such marsupial machines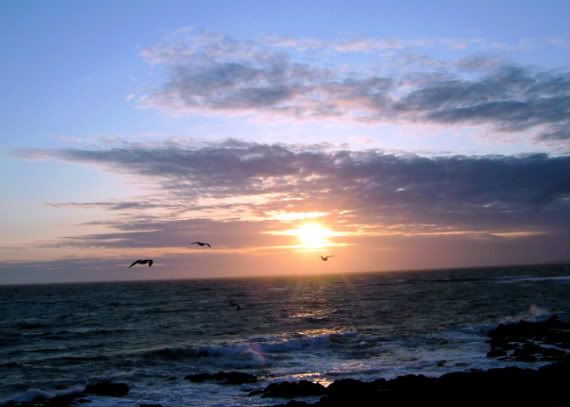 Excuse me while I scatter a little dark on the light of early day.





fiction preserve us



some say
they search for truth
in great libraries,
but I know better;
I know
the truth is not in libraries
but on hard streets
where demons lurk,
black streets
of you should have known better
and fetid byways
of it's always been too late
anyway

the fact is,
truth is a hard, hard rock
grinding
all who fall upon it
and while the finding of it
is easy,
the living with it
eats
like rust on metal

corrosive truth

or fiction,
soft and malleable truth,
to preserve us,
to protect us
with dreams of life rewarding,
to shield us
from the grasp of our secret terrors,

give us the poetry
of expectation,
assurance that the unspeakable
rage
huddling
in the dark corners of our life
will fade in morning's light,

that it is all
just a passing phase,

that there is a better
end
than we have any right
to expect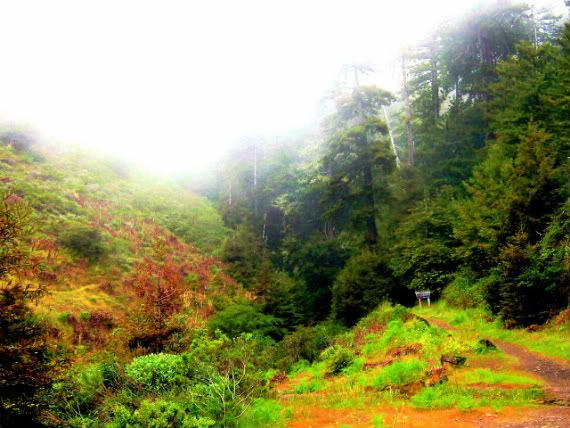 Here are three poems from Spring/Summer, 1999, issue of

Spillway

.



The first poem is by

Lera Baker Smith

. At the time of publication, Smith was living in San Diego while finishing her dissertation in Old English Literature at the University of Iowa.




The Blade



In the silent corn -
miles of it tediously rowed -
waiting fro the unsettling work.
I would stand in the field
buried behind green leaves
and the filling, silking ears,
might disappear, a short stalk
in a thousand fertile acres.

Except I know I would be gleaned
for my golden fruit
or scythed early for rough silage.

Among all these stately pillars,
green, I only am unquieted,
unready, my roots locked
before the machine's
paddling blades that heave
through the planted furrows,
ruffle the rolling sea.
In this maze of upright columns
holding up the sky,
I am unwilled
for yielding to the eyes
behind the blade,
eyes cooped
in the cab of cool air.


And the second poem is by

Susan Terris

, first place winner of the Muse Press Broadside competition. She was educated at Wellesley College and San Francisco State University.




A Still Patience



Leadwood skeletons, impervious to termite
or rot, stand in the savannah for a hundred years.

Beneath them, kudu, zebra, impala crop grasses
sweet and sour. They drink at a dying river

where crocodiles log the day on mudbanks.
Confetti and fever trees, thornbush and acacia

fringe a donga where a she-leopard waits out
the heat, her twitched dreams blooming black

and white and red. I, too, wreathed in shadow,
am dreaming of heat, of chase and blood,

of the pulse of adrenaline stirred by the last
bruise of sunset. Like the leopard, I am

a solitary creature, aloof yet shy, who hides
and folds in upon her secret self.

Together we idle, waiting for the moment:
Fresh prey to savor in the still patience of night.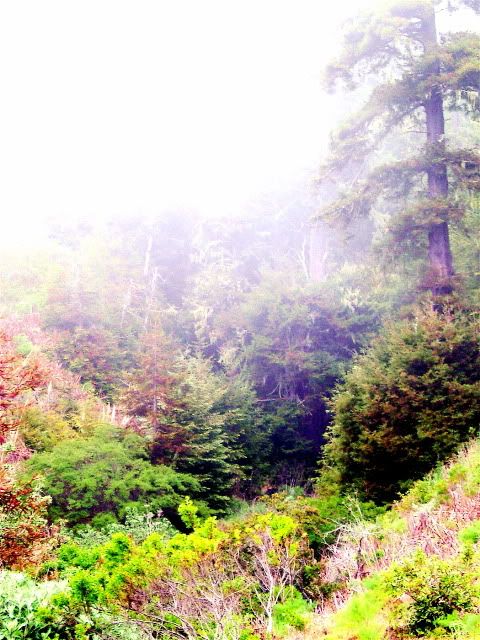 I was back to my obituary reading on this particular day - pretty good reading if done with a little imagination.





such life there is



Beskin, Beale, & Baulk
three old white men together,
pictures in a line
on the obit page like a defunct law firm
prospectus,
flanked on one side
by Millie Quintana, dead at 77, picture
from fifty years earlier, pretty
Millie
of the short brown hair
and sparkle-sparkle eyes,
and on the other side, Moses
Quesada, same age as the rest,
picture from his navy days, wild smile,
white teeth flashing, sailor
cap
on a jaunty-tilt to the front, dark hair
in a little spit-curl on
his forehead

such life there is
among
today's dead:
so many stories
never told
again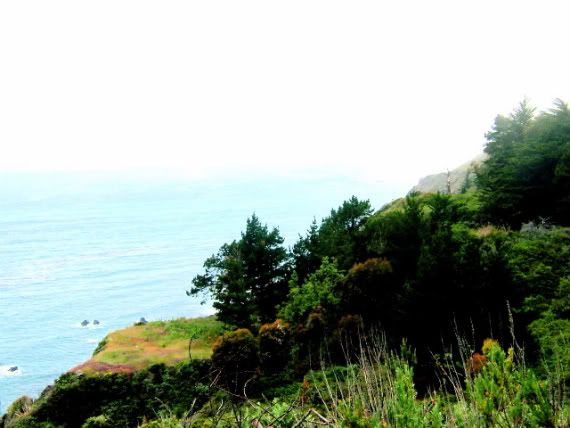 Next, I have a selection of poems by several haiku masters. I've taken the poems from the collection,

The Sound of Water

, published by Shambhala in 2000.

All of the poems were translated by

Sam Hamill

.


First a few from

Basho

.


Whore and monk, we sleep
under one roof together,
moon in a field of clover.

~~~

At the ancient pond
a frog plunges into
the sound of water

~~~

Nothing in the cry
of cicadas suggests they
are about to die

~~~

On Buddha's birthday
a spotted fawn is born -
just like that

~~~

This dark autumn
old age settles down on me
like heavy clouds of birds


Next, several from

Buson

, the forever down-to-earth.


New Year's first poem
written, now self-satisfied,
O haiku poet!

~~~

With no underrobes,
bare butt suddenly exposed -
a gust of spring wind

~~~

Nobly, the great priest
deposits his daily stool
in bleak winter fields


And now, the sly humor of

Issa

.


People working fields,
from my deepest heart, I bow.
Now a little nap.

~~~

For you too, my fleas,
the night passes so slowly.
But you won't be lonely.

~~~

The winter fly
I caught and finally freed
the cat quickly ate


One by

Kikaku




In the Emperor's bed,
the smell of burnt mosquitoes,
and erotic whispers.


And one by

Ransetsu

.


Without a sound,
munching young rice-plant stalks,
a caterpillar dines


And, now the last, by
Shoha.


When the bush warbler
sings, the old frog belches
his reply









Now I have poems by featured poet

Alex Stolis

, from his recent E-chapbook .

Alex is so prolific that it is always risky to call anything his

most

recent chapbook, since, if it's more than a month old, it's likely he's published another one even more recent.

Alex plays with all his poet friends this time around.





Suzanne Frischkorn listens closely



to every note of exile in guyville and when nothing moves but the clock
she reminds herself of broken windows and the half moon eyes
of her children

watching her every move. she waits to see the lesson in the way
an ash curves from an abandoned cigarette, reaches out to touch
his arm

feels the cold snap of truth. snatches of new york conversation
climb to the back of her memory and there's the sound of a dime
dropping into an antique jukebox.

the scratch as needle hits vinyl--a pop a click and everything starts
to sound like a divorce song. she falls slowly back into herself
and disappears without a trace




Michaela Gabriel is in love



with the wrong ideas--she forgets that pride means nothing, forgets
it is always easiest to think around someone else's problem.

when everything fails count the number of times you've been drunk
at the movies, talked back to the screen and realized nothing makes sense

like loneliness. fill the day with glasses and straight edged plans,
white lines will take care of the hours and the minutes will leak seconds

until there is nowhere left to turn but up. she's mad about the wrong man,
the one that pictures himself in the back room watching her brush her hair,

each stroke a breath that interrupts the silence. in the end there is nothing left
but to drive headlong into forgiveness, the top down and radio blasting




Gary Blankenship dreams about the River Wang



how it can read his mind, take his thoughts
down stream. He imagines

there is more to learn from it's rust colored banks
than in a lifetime locked

in glass, steel and smoke. It seems to have no end
no beginning and everything in between

drowns under the weight of the sun. All that's left
to do is wake up, face the consequences

and pray when the money runs out
there will be one last chance to cross the river




Julia Klatt-Singer doesn't believe



in anything with strings attached. she knows god
speaks through paul westerberg and contemplates

her past while living her future.
she counts the saints she knows, wonders aloud

why stealing is a sin when she has fallen
in love before. ice melts down the pane

and as the last of the sun hides behind the earth
she tries to remember the last time she ran away

from the obvious. a little mascara, another cigarette
and she's ready to believe again.




Michael Gause wants to drink



with henry baitaille, wants to be the last man
to hold truth in the palm of his hand.
he thinks about writing notes to strangers

telling them how one day the sun will melt and fall
slowly from the sky. there seems to be no end
to this american myth

its birth, life and death cut and paste into a fabric
to wrap up day to day minutia.
tomorrow morning will bring its rush

hour traffic, blank stares and the blurred
visionary will make up a prayer
small enough to fit in a shot glass




Teresa White plays piano for her daughter



who left home at fifteen. robins fly
back every year to make their nests
and the neighbors' names have changed

more times than she can remember.
there's no penalty in waiting for a savior
and no reward without sin

that's the way of the world
as she was taught. all that remains
are the half-starts and false endings

she creates to pass the time
while her husband looks the other way,
reminds her of what she used to know.




John Vick sees his own death



as anti-climatic, a cliché to be erased
from the page. once, he had a lover
who lived in a doll house

just another sidetracked
romance with thin paper walls
and faded posters.

misspent words hollowed out
his best intentions but jim beam
fills the empty spaces

just fine, fuck you very much.
now that it's too late to make up
for bent promises

he wonders about the meaning
of gravity--wishes that things left
unsaid didn't really exist.




Britt Fleming considers tilting at one last windmill



he has dreams
of being bold
and unforgotten
does his best
to rewrite
the back pages
of his life
and even as the past
turns into a cloud
of dust
he remembers
ash blonde hair
a plaid catholic skirt
and clumsy attempts
to be heroic
yesterday she told him
how she likes t's
and blues
and men
who can't remember
her name
he says he knows
there is time to lose
and words to bury
but it's not too late
to run away
and be together, unalone




Allen Itz tries to recreate his past



he takes today and tomorrow
and pulls apart the reinventions

then waters down the irreversible
with scotch and soda.

he remembers the swirl and stir
of her words and how they filled

the empty and shallow feeling
between breaths.

he tries to drown out the familiar
sound track and too late apologies

hoping to dull the sharp edges--
when she's been forgotten

her voice meets him in the mirror
and won't let him lie.




Laurie Byro remembers a lost lover



Sometimes she feels lost inside
herself, unable to tell the difference
between what's right

and what's been left behind.
There is something familiar
about emptiness

the way it floats unseen
like wisps of cigarette smoke
in the cold.

She whispers her favorite words
into the pure white sun, watches
them baptize and burn

then disappear into the space
where she finds herself
whole and reborn.




Arlene Ang starts the revolution



tell me the color of your ghosts
and let me taste the holiness

of your sins in order to be
forgiven. we can't turn back

the clock so instead let's borrow
redemption and bury ourselves

in unfamiliar whispers
i'll be the condemned man

you can light my last cigarette
and we'll bust out of here

drive as fast as we can to the end
of the story until there is no beginning

then we can pray that your dreams
of falling will keep you

from breaking apart and my last words
will be enough to resurrect the dead




Self portrait at 33 1/3



She's a nice girl. Not my type--
I like smooth shiny girls, hardboiled
and loaded with sin.
Raymond Chandler

The way she holds a gun reminds me
of a recurring dream —I'm waiting
for her to say anything and the rain burns

up the shadows. I always wake
to a half empty bed and my penance
is hard to swallow and it hurts

like only L.A. can hurt—a woman
throws a kiss meant for you
but its caught by a stranger.

I'll be alone and wonder about her
voice, how it can twist the past
until it becomes our future.

She wears a crucifix and believes
the moon can turn a yellow cloud
into an outline of a fist--

this city is full of the dead, the dying
and the bored. She tells me sunset
is the wrong side of the tracks--

I tell her I want to be baptized,
buried and forgotten by the end
of this lost weekend.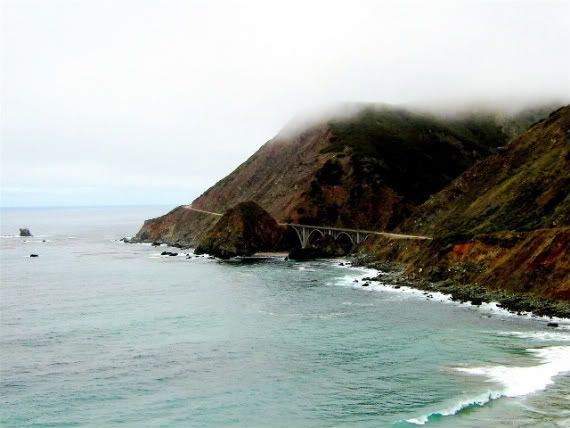 Here's a poem that speaks, I think, to all poets and certainly, as a second-life poet to me.

The poem is by Polish poet

Czeslaw Milosz

from his collection,

Provinces: Poems 1987-1991

.

Winner of the 1980 Nobel Prize for Literature, Milosz was born in 1911 and died in 2004.





Reconciliation



Late, the time of humbling reconciliation
With himself, arrive for him.
"Yes" - he said - "I was created
To be a poet and nothing more.
I did not know anything else to do,
Greatly ashamed but unable to change my fate."

The poet: one who constantly thinks of something else.
His absentmindedness drives his people to despair.
Maybe he does not even have any human feelings.

But,after all, why should it not be so?
Inhuman diversity a mutation, variation
Is also needed. Let us visit the poet
In his little house in a somewhat faded suburb
Where he raises rabbits, prepares vodka with herbs,
And records on tape his hermetic verses.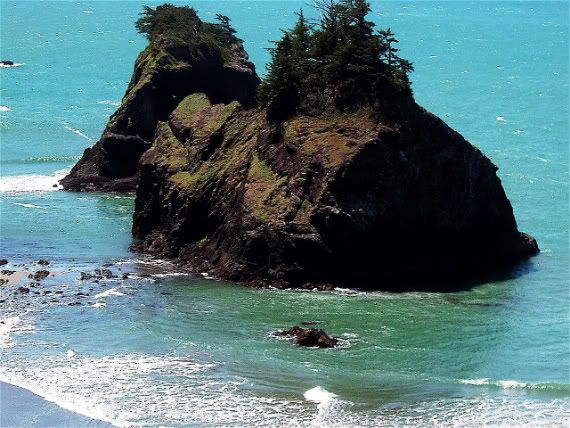 Sometimes I get bored, oft times I am impatient; a volatile combination for a poet barely awake in 6 o'clock morning.





wahoos & wazoos & the decline of western civilization



it's a damp
foggy morning
which reminds me of
stupid sleepy people

- and how, you ask,
does a damp
foggy
morning
remind me of stupid
sleepy people, and I would answer
I don't know, it's just an example
of the curious paths
a brain
might journey
down
in the early morn, and if we knew
how that kind of thing
works
we could fix brains so that there
would be many fewer
stupid
sleepy people in the world –

but the point is not
an investigation on the vagaries
of the human
noggin,
but the fact that
at my age
I'm tired of being polite
to stupid sleepy people, want
to wake them up
instead,
do some wahoos
up their wazoos so maybe
they
'd
shake themselves out of it
and become
alert
not-so-stupid
people
and the obvious place to start
if I could do that
would be with right-wing politicians,
wahoo
you tea-party-poops,
I'd say,
how's your wazoos hanging

maybe
go back in time, investigate
how the industrial revolution prompted
the onset of our stupid sleepy
people plague –
June 12, 1966, that's when it began
and I saw it happen,
Indianapolis, Indiana, downtown,
a "fast food restaurant" is what it called itself,
might have been a McDonald's
and I haven't been in a McDonald's since,
just in case, a hamburger bun
made its way via a conveyor belt
until it was positioned beneath
a large overhead tube out of which plopped
a hamburger patty which landed
precisely
on the bun, which moved onto another
overhead tube (smaller nozzle this time)
out of which spurted a plop of ketchup
right
precisely
on the greasy gray patty which had earlier
plopped out of an overhead
tube, all of the above
bun, patty, ketchup plop
continuing down the conveyor to where
another bun (top this time)
platted down on the precedingly assembled
mess, continuing then down the line
until picked up by a young man
with dirty fingernails and a very large
pimple on the end of his nose
who wrapped the concoction
and put it
proudly
in a box, 39 cents, he said –

this initial assault on the not-sleepy
not-stupid populace
of this great country was initially
exposed
by documentary filmmaker George Romero
but no one could believe
first,
that anyone would make a hamburger this way
and, second,
that anyone would show an un-sleepy, un-stupid populace
that they were making a hamburger this way
so Romero's documentary
about the zombie-making-effect of eating
factory-burgers
was dismissed as a pulp fiction
"b" movie
and so we were led to where we are today,
adrift
in a rising sea of wazoos
in desperate need of vigorously,
but lovingly, applied
wahoos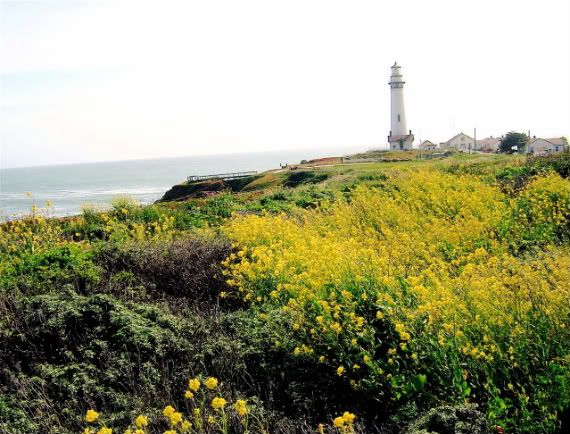 Next, I have several short poems by

Gwendolyn Brooks

, recipient, among many other honors, of the National Book Foundation Medal for Distinguish3ed Continuation to American Literature. The poems are from the collection

Selected Poems

, published by Perennial Classics in 1999.

Born in 1917, Brooks died in 2000.




Old Mary



My last defense
Is the present tense.

It little hurts me now to know
I shall not go

Cathedral-hunting in Spain
Nor cherrying in Michigan or Maine.




The Last Quatrain of the Ballad of Emmett Till



&nbp; &nbp; &nbp; &nbp; after the murder
&nbp; &nbp; &nbp; &nbp; after the trial

Emmett's mother is a pretty-faced thing;
&nbp; &nbp; &nbp; the tint of pulled taffy.
She sits in a red room,
&nbp; &nbp; &nbp; drinking black coffee.
She kisses her killed boy.
&nbp; &nbp; &nbp; And she is sorry.
Chaos in windy grays
&nbp; &nbp; &nbp; through a red prairie.




Big Bessie throws her son into the street



A day of sunny face and temper.
The winter trees
are musical.

Bright lameness from my beautiful disease,
You have your destiny to chip and eat.

Be precise.
With something better than candles in the eyes.
(Candles are not enough.)

At the root of the will, a wild inflammable stuff.

New pioneer of days and ways be gone.
Hunt your own or make our own alone.

Go down the street.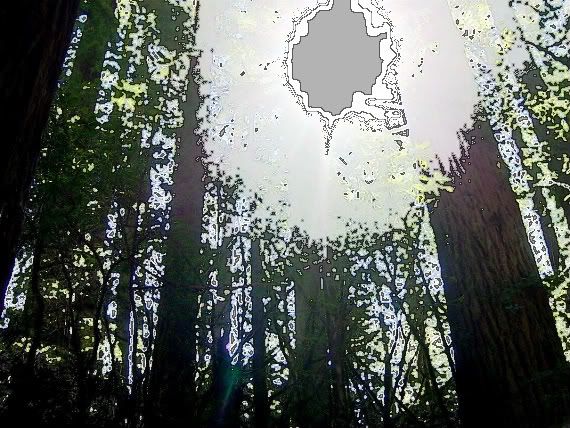 Started off the week trying to go deep. The result, usually, I run out of breath before I reach the bottom.





dusty random winds



I'm sorry,
but this is another poem
about death,
but it's Sunday
after
all
and in the religious
tradition
I grew up in
(being on the conservative
side of Christian)
dead
is the whole point
since you can't live
in the glorious embrace
of Christ
until you're dead
no matter
how often you're
reborn
while you're alive

and it's curious since
even in the midst of all these
death
religions
where death is the goal of life;
even among those
of us who don't believer
in death religions
or any kind of religions
but still recognize death as,
though not the goal of life,
it's natural eventual end;
even those of us
who live for years
with dying relatives or friends;
ever those of us
who may ourselves be immersed
in the certainty of extended or immediate
dying –

none of them or those or you or me,
despite living within deaths constant
curtain
as the real or hypothetical end of us,
- end of all – let's be honest, for what remains
of this world that concerns me or you
when we am no longer
in it –
none ever truly imagine
dead –
dead, that is, not dying,
for dying is a concept
about which sad or meaningful
or beautiful poems can be writ,
pictures
can be drawn,
while dead
is a body, my body, your body,
quickly
coming to stink
and rot
and dissolution –
fertilizer,
enriched earth in a field
of red and blue and yellow wild flowers
that feed on us but no longer
move us
for they are alive
and we are dead and the dead
are an unresponsive
audience,
no longer moved by anything
but random dusty
winds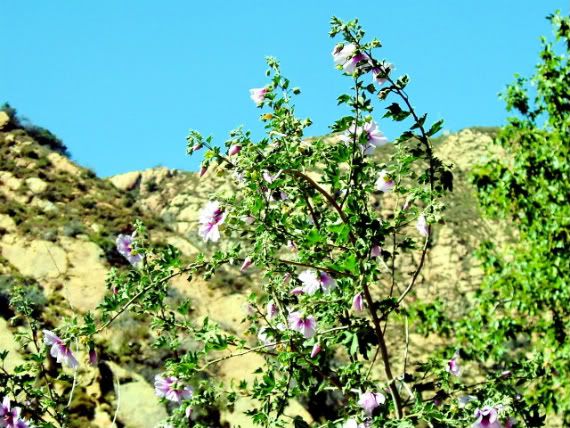 I have two poems now by

Elizabeth Seydel Morgan

, from her book

Parties

. The book was published in 1988 by the Louisiana State University Press. At the time, Morgan was instructor in English at St. Catherine's School in Richmond, Virginia and visiting professor of English at Washington and Lee University.





Neighborhood



I jerk awake at dawn to snarls.
Guttural, dangerous. In my Yard
three dogs are tearing up my cat.

The stretch her to three points above the grass,
bend their necks between their stiff front legs,
stake her with their teeth.

I charge out in my nightgown,
wave my arms as if I held weapons.

Or no, I just think so. Motionless
I stand at the window and watch them finish.

Two lope off across my lawn and down the street.
The third trots home next door
where the family calls him Caleb.

They've trained him to come when they whistle,
to leap and catch sticks in midair.




Counting Sheep



The drunk in the kitchen is Mother.
The dry metal

crack

is the ice tray.
The long liquid silence is whiskey.
The spigot's quick gush the water.
The cupboard doors banging is searching.
The one-sided talking is pleading.
The God-damned sobbing is praying.
The dry metal

crack

is the ice tray.
The drunk in the kitchen is Mother.








Another jump into the deep end.





soul train



about the soul,
what can be said -
so hard
to find, to define -
the body part
that doesn't appear
in any part of the body

but certainly we under-define it
by thinking of it as
something so unexceptional
a part of our body, betraying
our own provincial limitations,
claiming
exclusive possession
of something that is neither
to be possessed
nor exclusively ours

for many,
the soul, body part or not,
is an
artifact
of religion,
an endowment
of a creator -

for me
my soul is something else -
it is me,
all of me I ever was,
or could be,
or can be
or will be, wrapped in a mantle
of all that is, was, or will be outside of
me,
the gathering of everything that ever was,
animate or inanimate,
the "Oversoul" as Emerson named it,
the greater spirit
of all lesser spirits as in the most ancient
beliefs, the spirit of the proud eagle, the fierce bear, the shy prairie
mouse, the rock eons hard, the river that, like the moon, ebbs and flows
and the tree
spring green or winter bare,
souls all, souls of all the created
becoming together the true creation,
Gaia, by one name, The All by definition,
not a god or a creator, but the universal force
of all ever created,
making us,
with our own soul
part of everything, never lonely or alone
in the midst of All, intermingling
in the All
with
all

comfort,
to a mind always seeking
place in the
outer boundaries of what could be;
a non-believer in gods
who can still imaging things larger and greater
than himself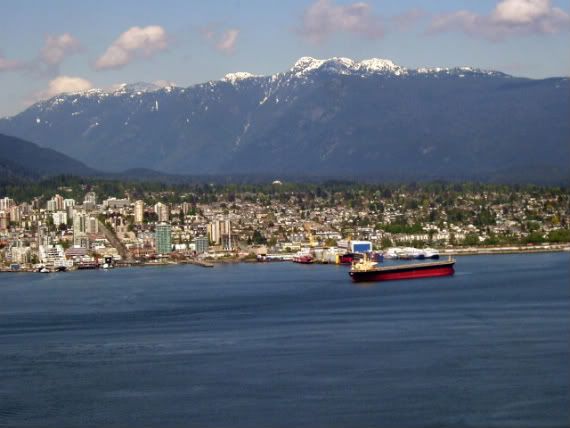 Next, I have a longish poem by

William Matthews

, from his book,

Search Party

, published by Houghton Mifflin in 2004, seven years after the poet's death in 1997, a day after his fifty-fifth birthday.

A widely honored poet, at the time of his death, Matthews was professor of English and director of the writing program at the City University of New York.





Whiplash



That month he was broke,
so when the brakes on his car
went sloshy, he let them go.
Next month his mother came
to visit, and out they went
to gawk, to shop, to have something
to do while they talked beside
sitting down like a seminar
to talk. One day soon he'd fix
the brakes, or - as he joked
after nearly bashing a cab
and skidding widdershins
through the intersections
of Viewcest and Edgecliff -
they'd fix him, one of these
oncoming days. We like
to explain our lives to ourselves,
so many of our fictions
area bout causality - chess
problems (where the ?! after
White's 16th move marks
the beginning of disaster)
insurance policies, box scores,
psychotherapy ("Were your
needs being met in this
relationship?"), readers' guides
to pit and terror -, and about
the possibility that because
aging is relentless, logic too
runs straight and one way only,
by this hope to know how
our disasters almost shatter us,
it would make sense to say
the accident he drove into
the day after his mother left
began the month he was broke.
Though why was he broke?
Because of decisions he'd made
the month before to balance
decisions the month before that,
and so on all the way back
to birth and beyond, for his
mother and father brought
to his life the luck of theirs.

And so when his car one slick day
oversped its dwindling ability
to stop itself and smacked two
parked cars and lightly kissed
another, like a satisfying
billiards shot, and all this action
(so slow in compression and
preparation) exploded so quickly,
it seemed not that his whole life
swam or skidded before him,
but that his whole life was behind
him, like a physical force,
the way a dinosaur's body
was behind its brain and the news
surged up and down its vast
and clumsy spine like an early
version of the blues; indeed,
indeed, what might he do
but sing, as if to remind himself
by the power of anthem that the body's
disparate and selfish provinces
are connected. And that's how
the police found him, full-throated,
dried blood on his white suit
as if he'd been caught in a rust-
storm, song running back and forth
along his hurt body like the action
of a wave, which is not water,
strictly speaking, but a force
that water welcomes and displays.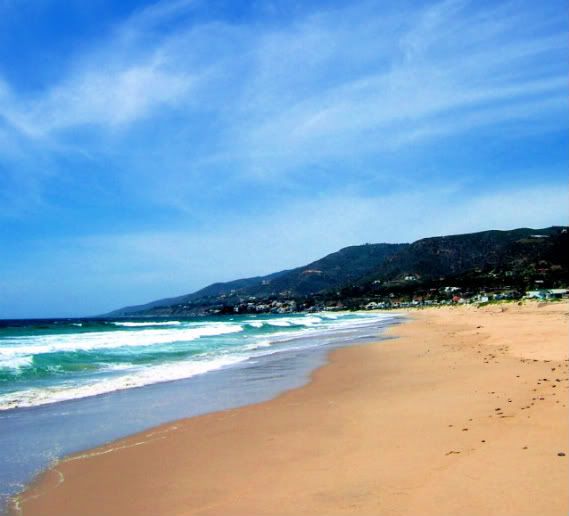 Kitty Pride continues to live her increasingly frail life, with the help of her loyal court.





but she's still quite good-natured about it



I woke last night
when the cat stretched
like cats stretch,
nails extended,
foot-pad flat,
toe-pads
round and fat like fuzz-berries,
nails digging,
digging;

then walked across my
face
to get a cat-snack from
the fridge,
waited at the fridge door,
meowling,
for me to tend to my
queen's attendant
duties –
open the door
she meowls, and do it
quick

for she is a demanding
queen,
not prone to abide
slackers
or procrastination,
getting worse
as she grows older and more
infirm;

and I humor her
especially
since we came home a couple of months ago
and found her,
head dropping, stumbling, lurching, in circles,
near dead;

and so
she lives quite well
for a stray whose only contribution
to her own good life
was to climb our back fence
to find a place on my lap which she could
henceforth claim as her own singular
possession;

and now,
frail though she is,
requiring daily care, the monarch
is also a good patient,
better than I would be
I fact,
understanding that the really best
cat food
will be available to her only after
I have deposited
potassium jell on the roof of her mouth,
looking up at me
with her one good yellow eye
as I hold her, opening her mouth
to allow entry of my jell-covered finger,
sucking, it feels like though I know she's not,
the jell from my finger,
licking the spillage from her nose and whiskers,
content then to eat her really best
cat food
under the watchful eye of the old dog Reba
who loves cat food and is determined
to insure none goes to waste;

then
to her litter box
for life's other necessity
and back to bed;

a bit of a chore she has become
as her life has become more difficult,
but she's still quite
good-natured
about it
and
so, I'm thinking
we should be the same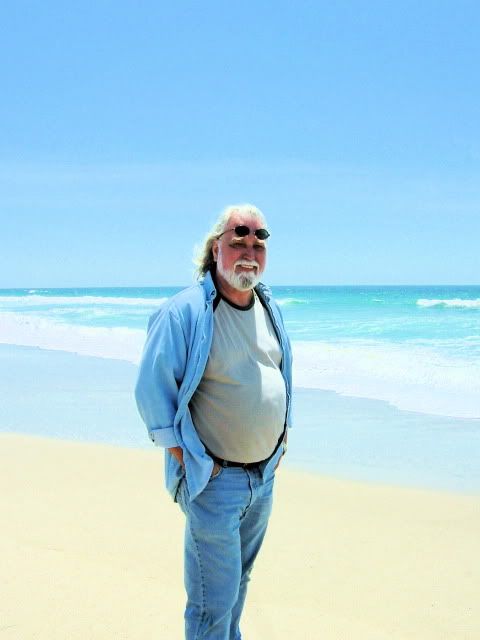 And that's the end for a this week. I'm thinking of taking off again the week of Christmas-New Years. I'll make up my mind when we get closer.

In the meantime and as always, all of the material in this blog remains the property of its creators. My stuff you can use if you want it, just credit "Here and Now" and me when you do.

I'm allen itz, owner and producer of this blog and now, deep in the miseries of a head cold, ready to go back to bed.