Gardens Stark and Drear
Wednesday, October 20, 2010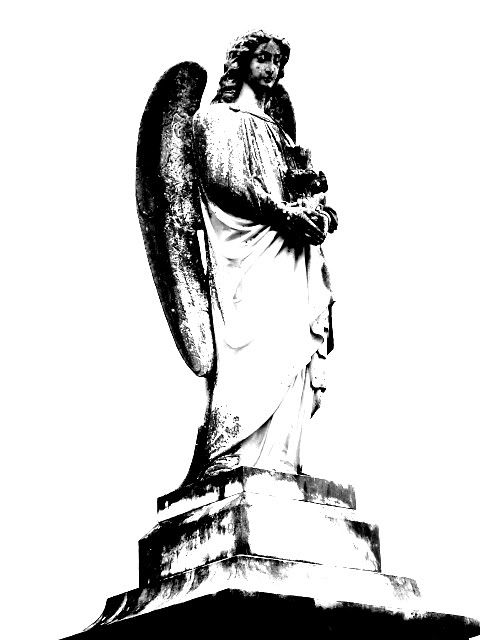 V.10.5.





I'm fighting a new computer this week, finishing up this week's post on the new keyboard. In comparison to my old, faithful but failing mac, the new screen and keyboard makes me feel like Gulliver in Tinyland.

Even so, if you'll read through the typos you'll find some really good stuff, including

Alex Stolis

, back with Part 3 of his chapbook

Clean as a Broke Dick Dog

. Regular readers will remember that I did the first two parts of the book some weeks ago. One part remains, Part 4, that I'll get to in a few weeks.

The rest is me and my library poets, along with some of my photos.

Here's the line-up.




Christopher Hewitt




Reflections on the Suicide of Virginia Woolf





Peter Brett




Rosaria, Don Jose





Joe Mockus




removing youth





James Story




The Morning Climb





Me




boo





Leslie Ullman




Why She Reached





Me




this very early morning





Sudeep Sen


The Man in the Hut
Remembering Hiroshima Tonight



Me




sunday morning at the coffee house





Yang Wan-Li


Living in Retirement: After a Nap on an Early Summer Day
Watching a Village Festival
Feeling Lazy
Drying Clothes
First Day on the Second Month: Rain and Cold
Night Rain at Kuang-K'ou



Me




being more like a Pepsi than a Coke





Audre Lorde


Prism
Do You Remember Laura
The Electric-Slide Boogie



Alex Stolis




Broke Dick Dog - Part 3





Aaron Silverberg


In a Puff of Smoke
Well Spent



Me




bright button





Elizabeth Jennings


Penelope
From Homer



Michael Magee




It Is the Stars That Govern Us





Me




fog on the hillside





Marina Tsvetaeva


from

The Poem of the End





Me




when nighthawks fly in memories dark





Campbell Magrath




The Zebra Longwing





Me




the rut I'm in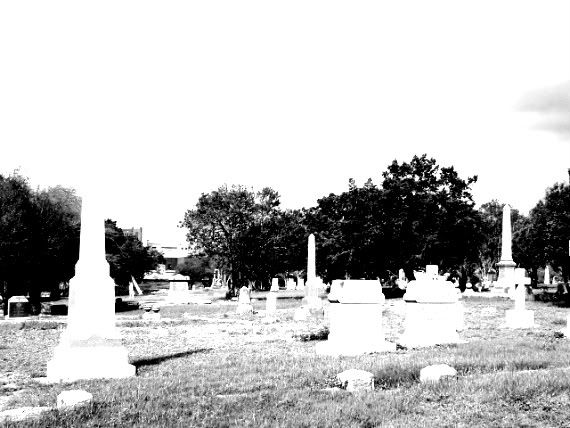 i decided to start this week with several poems from the Winter, 1977 issue of

Berkeley Poetry Review

.



The first poem is by

Christopher Hewitt

. A poet and disabled activist, Hewitt died in 2004 in San Francisco of complications from pneumonia. He was 58 years old.




Reflections on the Suicide of Virginia Woolf



It is early.
She sits by the lake
knotting the strings around
the bricks around
her neck and "round and
round the ragged rocks," she says.

The housemartins hook mist
from the reeds.
The petal of a waterlily
snaps open.
"Waterlilies, waterlilies,
even in war," she says,
kicking the waves
as though she were searching for shells.

Her body
simmers a moment.
The waterlily folds
like a pocket-knife.
The housemartins hold
back their dives
back
for a final splash
back-
and the final ripple
slaps the reeds,

and in the reeds a moorhen
picks a stray feather
from its wing
like a pianist
pulling his coat-tails down
lifting his fingers up
poised
above the keys poised


The next poem is by

Peter Brett

. As of a couple of years ago, Brett lived in Arizona. He has published frequently since his appearance in the

Berkeley Poetry Review

.




Rosaria, Don Jose



Down a circular walk past sad,
the days now in the ground well
up like guitars in the wind.
For him the seasons of heat,
the pear breast swinging from
the branch of the tree as she
walks in the plaza with another.
After a rain, what bursts from
the mountains, what wagon wheels
leave in a trail in the mud.
And the ocotilo. What bursts
from spikes to flowers to spikes

as the seasons grind the songs.


Next, here's a poem by

Joe Mockus

. Looking for information on Mockus, I found the best reference to him was in a issue of "Here and Now" from about a year ago when I used one of his two poems he has in this issue of the poetry review. According to what I found a year ago, he is a criminal defense attorney, rock and roll drummer, and, as a poet, has been published extensively in the small press.

This week I have the other poem he had in the review.




removing youth



only the young can have
the possible
ways to look
and a new living language

feel warm in the obvious
growing longer gloom
she said

as I listened to her
face
seeing there the prize

of age

watching also
the high palms over her shoulder
through the window

working their way
through the breeze

moving there
in place


And finally, from the review I have a poem by poet

James Story

. I couldn't find any information on the web about Story and the review doesn't include any contributor bios.




The Morning Climb



They do not know that I am watching,
These suited men and summered ladies,
Plumbing the slow elevator's climb.
I time the smiles to my calibration.

I have seen duller elevators than this,
And deadlier. As if life sucked dry
By the morning could not make
Past the fifteenth floor.

Today the small chat drops delicate down
To the sandalled floor and makes me dream
Of beaches. Their beaches. Fire Island.
The Hamptons. The Jersey Shore. They
Talk of their weekends as tall cool lime-drinks
To be savored slowly.

The bones in my ear envy
That clink of ice; refuse,
However, to hear.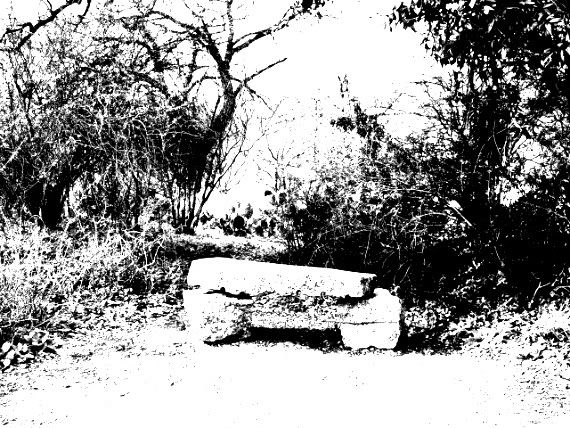 Here's a little poem I wrote last week, a little Halloween fun.





boo



i painted
my thumbnail

black

it's
my halloween

thumb

if
i put a picture

of it here

it'd scare
the bejesus

out of you

but
i'm not going to do

that

because some of us are old
and already running low

on bejesus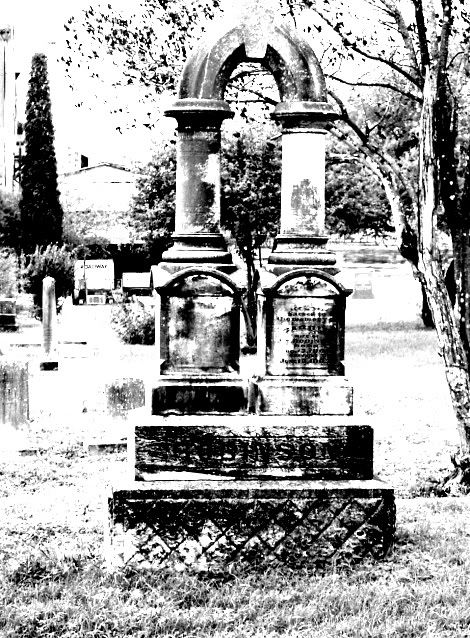 The next poem is by

Leslie Ullman

, from her Iowa Poetry Prize winning book,

Slow Walk through Sand

, published by the University of Iowa Press in 1997.

Born in Illinois in 1947, Ullman graduated from Skidmore College and received an MFA in creative writing from the University of Iowa. She is the author of three poetry collections and has been awarded two National Endowment for the Arts Fellowships.

For twenty-seven years she was a professor in the Creative Writing Program at the University of Texas-El Paso, where she established and directed the Bilingual MFA Program. Now a Professor Emerita at UTEP, she continues to teach in the low-residency MFA Program at Vermont College of Fine Arts.





Why She Reached



Eve wanted it more than fig
or grape or pear. More
than sweet water.
More than Adam's pavilion
of branches that floated her to sleep

above the ground each night.
More than peace, she wanted
gleam and shadow, the chafing
that would make her dance with
the dark - she wanted the earth

to pull hard at her feet.
The serpent was her own
mind waking, refusing
not to match that bell
that ricocheted through the trees -

the apple throbbing
with juice and trapped
sunlight. Its taut skin
split against her
teeth, the "yes,"

the first hard act
and she savored it while Adam
slept, and God took in
her flex. The light that followed her
like smoke. The He said; Now
you will hold this great
darkness; you body will swell
with all you know. You will
bend to its rotations,
its expulsions,

its nights o no sleep
and your mate will dance
around you in a fury,
his feet seeking hold
in whatever he can borrow.

So she bears it, every
seed and drop of juice,
fills her plate,
bleeds it out, cries out
in labor but not

when his hand strikes her face.
When she sits awhile with
other women, they exchange
glances like a handshake.
They lean into each other,
their voices low bells
and soon they laugh, they
laugh, they lace the air with
trickery and joy, the juice
aged to bite back, hard cider.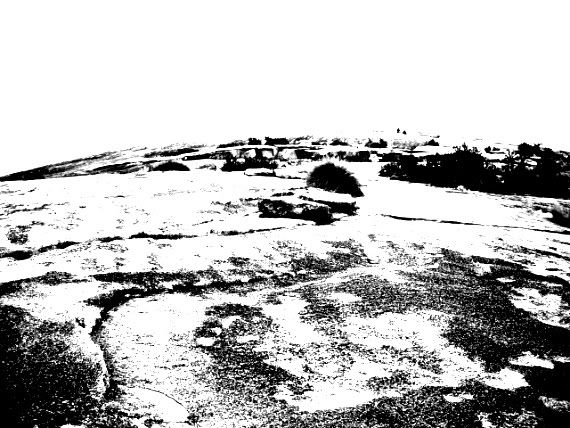 Sometimes, reading a poem, I am filled with the flow and fit of words, some that are and some that ought to be.





this very early morning



words
this very early morning

like maids
all in a row, skirts

lifted, pretty parts
on display ~

words
this very early morning

like fuzzbuster and tutti fruitti
and the king of beers

and aqua buddha
and prissy and persimmony

and persnickety and prescalerious
and pusillanimous,

a word i got to say three times
in a high school play

50 years ago
and never since, but the smell

of it on my tongue
is still

palpalicious~

words
this very early morning

with stories
i don't know yet

but will,
some very early morning

yet to come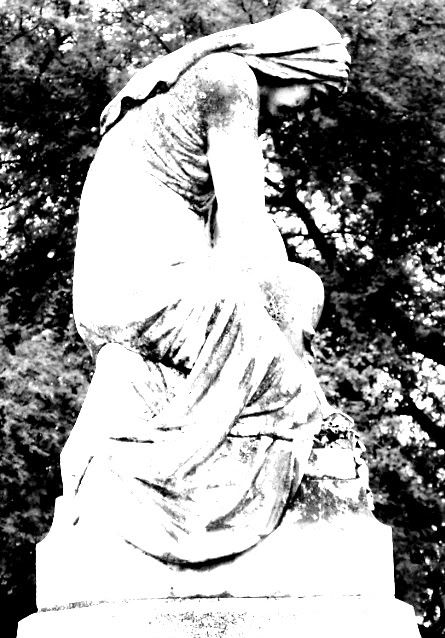 I have two poems now by Indian poet

Sudeep Sen

. The poems are from Sen's book,

Postmarked India

, published in 1997 by HarperCollins.

Sen, born in 1964. is author of numerous books of poetry and criticism and director or co-director of several films. His education took place in India, the United Kingdom and the United States. He studied at St Columba's School and read literature at Delhi University. As an Inlaks Scholar, he received a master's degree from the Graduate School of Journalism at Columbia University in New York. Sen was an international poet-in-residence at the Scottish Poetry Library in Edinburgh, and a visiting scholar at Harvard University.





The Man in the Hut



In the dark corner of his unlit hut
a man and his family lay, sleeping.

He was not really asleep,
in the darkness, his eyes were wide open

like a corpse stuck with wonder.
Rats nibbled at the left-overs,

the flame long gone out,
the lantern was dry,

so were a lot of things -
his skeletal body, his wife's desires,

the bottle containing the spirits,
the thatched roof, and even the

land he spent months ploughing.
Nestled in the roof crevice,

a few pigeons had laid some eggs.
Their shuffle caused part of it to give way,

and with a rustle of dry leaves,
one egg fell. It burst open,,

a mutilated womb, lay asunder.
The moonlight seized this moment

to pierce one of the roof cracks.
A sharp band of light shot through

white-washing the faint clay walls.
In a trance, the man watched on.

The ray focussed itself
on the burst yolk.

Eclipsed, it looked like
a disfigured moon,

glistening tremulously.
The whole scene, radiant,

was enacted like a ritual.
A mythical light had come

to take away the soul
after an aborted life.

Suddenly, the clouds appeared,
they covered the moon,

and the ray disappeared.
The hut unlit, it was dark again.

Now, he could fall asleep,
in peace. All this

light was quite jarring,
unreal and unnerving.




Remembering Hiroshima Tonight



It is full moon in August:
The origami garlands surrounding he park

glitter as the stars, plutonium-twinkle,
remember the fall-out of

that

sky.

Tonight everyone walks around the solemn arcades
where lovers were once supposed to be.

In the distance, the crown of Mount Fuji sits, clear
on the icy clouds, frozen in time with wisdom.

Suddenly the clouds detonate, and all the petals,
translucent, wet, coalesce: a blossoming mushroom,

peeling softly in a huge slow motion.
But that's only a dream.

Tonight, real flowers are blooming
in the ancient Japanese moonlight.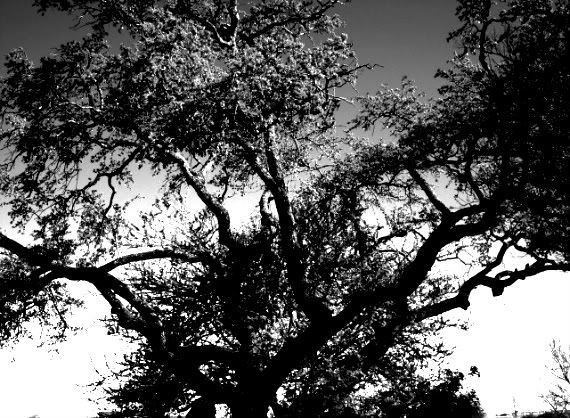 Sometimes a very ordinary day folds into something special.





saturday morning at the coffeehouse



sunday morning
at the coffeehouse -

waffles
espresso

and a pretty, dark-eyed girl
vamping on the piano -

light shadows of
chopin
under a summer moon

debussy
by a contemplative sea

then crescendo,

dark,

heavy keyed night visions
of bare twisted trees
and black rolling clouds -

diminuendo,
back to soft and slow

then up again

frenzied gypsy dance

walls expand
and camp fires
flicker -

fade

to the slow tread
of a sunday morning

processional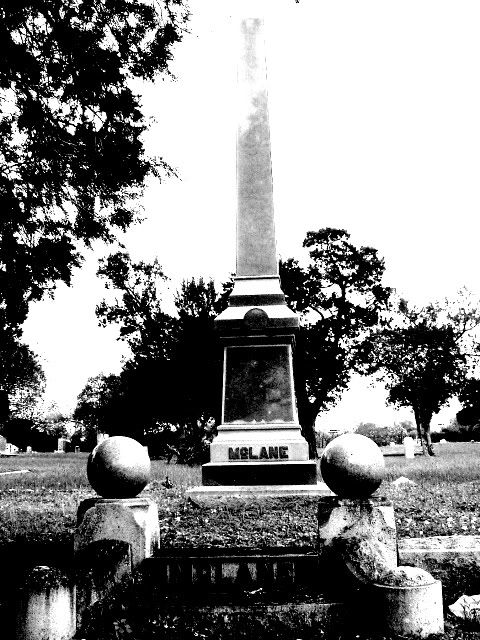 Next, I have several poems from China's Sung Dynasty by

Yang Wan-Li

. The poems are from the book,

Heaven My Blanket, Earth My Pillow

, with translations by

Jonathan Chaves

. The book was published by White Pine Press in 2004.

The Sung Dynasty ruled China between 960 and 1279; it succeeded the Five Dynasties and Ten Kingdoms Period, and was followed by the Yuan Dynasty. It was the first government in world history to issue banknotes or paper money, and the first Chinese government to establish a permanent standing navy. This dynasty also saw the first known use of gunpowder, as well as first discernment of true north using a compass.

Yang lived from 1127 to 1206, near the end of the Sung Dynasty rule. He was one of the "four masters" of Song Dynasty poetry. Written during the final exile of the Song to Hangzhou, his poems celebrate the beauties and mysteries of nature, flora and fauna, much as the famed Song painters did. But they also querulously and wittily illuminate the annoyances and pleasures of everyday life. He passed his jinshi exams in 1154 and served a number of minor official posts in the Song Dynasty.

It is the ordinariness of much early Chinese poetry that appeals most to me. They are like letters from a long-unseen relative, describing the latest doings at home. I feel as I read them that I am at home, in the very ordinary lives of the writers.





Living in Retirement: After a Nap on an Early Summer Day



1.

In the shade of the pine tree, a trellis covered with moss;
I feel like reading my book, but I'm too lazy to open it.
Playfully I cup a handful of spring water
and sprinkle it on a banana leaf;
the children think they hear rain
starting to fall.

2.

The plums are so sour they make my teeth tingle.
Green banana leaves shade the gauze window.
A long day....Mind empty of thoughts, I rise from my nap
and watch children chasing willow catkins.




Watching a Village Festival



The village festival is really worth seeing -
mountain farmers praying for a good harvest.

Flute players, drummers burst forth from nowhere;
laughing children race after them.
Tiger masks, leopard heads swing from side to side.
country singers, village dancers perform for the crowd.

I'd rather have one minute of this wild show
than all the nobility of kings and generals.




Feeling Lazy



My sleepy eyes fog over....long lazy day.
I put down my book
and take a walk around the house.
the cats are playing happily in the courtyard;
when they see me coming they scatter
like frightened deer.




Drying Clothes



At noon I leave my clothes out to dry;
at sunset I fold them up
and carry them home in a willow-wood box.
the women laugh and ask each other:
"Who's that old servant with bare feet?"




First Day of the Second Month: Rain and Cold



1.

I've patched all the windows and closed the doors;
the tea kettle and wine pot fill the room
with a warm fragrance.
I tell my servant: "don't sweep away
the puddles in the courtyard:
I want to watch the raindrops making patterns."




Night Rain at Kuang-K'ou



The river is clear and calm;
a fast rain falls in the gorge.
At midnight he cold, splashing sound begins,
like thousands of pearls spilling onto a glass plate,
each drop penetrating the bone.

In my dream I scratch my head and get up to listen.
I listen and listen, until the dawn.
All my life I have heard the rain,
and I am an old man;
but now for the first time I understand
the sound of spring rain
on the river at night.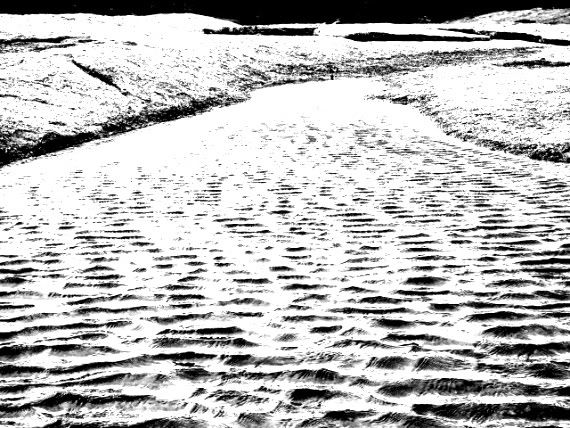 An anti-Moslem frenzy is still only rumbling below the surface, but close enough, especially as it is encouraged by the most low-life of the political types, to be worrisome. Worrisome enough to deserve a little humor.





being more like a Pepsi than a Coke



the thing is
i don't know what to call
those folks -

this, my dilemma
since reading several weeks ago

that there is a big difference
between the words Moslem and Muslim,

one being a religion
and the other a grave insult
in the arab language,

and not remembering
which
is which -

so i decided
to just say
Children of Abraham: Version 3,

the "3" designation
being entirely
a description of chronology

and not a ranking,
the Jews being Children of Abraham: Version 1
and Christians, who came later to the scene
Children of Abraham: Version 2,
and followers of the prophet,
arriving last, being
Version 3 -

think of it as kind of like
Coke,
New Coke,
and Newer Coke,

and,
thinking of it that way,
recognizing that all versions of Coke
are still Cokes,
iterations of the original
but at the root formula, still the original,
likewise,
we must all be Jews,
from Jerusalem's chief rabbi
to Billy Graham
and the Religiosos Babosos
to that Iranic fellow,
whose name i can't spell
and won't even try -

which should be a great relief
to that Fox fellow
who is frightened every time
he gets on a plane with Arabish-looking
fellow passengers (and i sympathize with his fear
for i experience a similar fear whenever
i get on an airplane with a Fox fellow, anticipating
an assault on my intellectual acuity and moral capacities
at any moment)

but i digress

so i think it would be a great relief
to the Fox fellow
if he were to understand that he is a Jew
and all his passengers, including the Arabish-looking ones,
are co-religionists, fellow children of Abraham and brothers,
and, being brothers, surely not enemies -

i know it would certainly make me feel
better

except that
as a nonbeliever
i'm more like a Pepsi than a Coke
leaving me unsure where i am on the list of bomb targets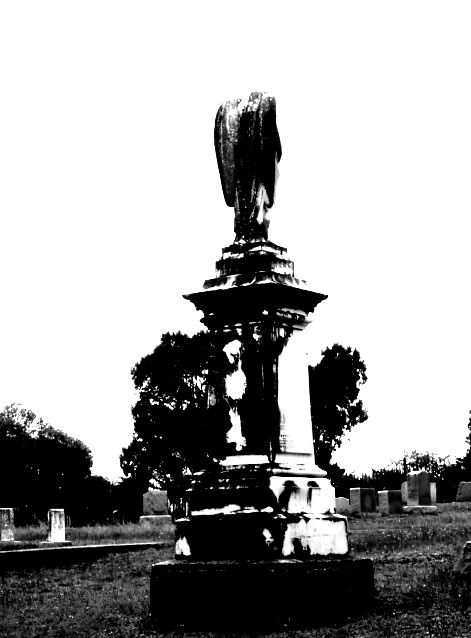 Here are three poems by

Audre Lorde

, from her book

The Marvelous Arithmetics of Distance, Poems 1987-1992

, published by W.W. Norton in 1993.

Lorde was born in New York City to Caribbean immigrants Frederick who settled in Harlem. Nearsighted to the point of being legally blind, and the youngest of three daughters, she grew up hearing her mother's stories about the West Indies. She learned to talk while she learned to read, at the age of four, and her mother taught her to write at around the same time. She wrote her first poem when she was in eighth grade.




Prism





For Joyce Serote



There are no frogs in Soweto
students croak
Amandala! through the tear-gas,

Not true no frogs live in Soweto
only we are too weary
with no ears left to hear them.

Who knows where frogs live in Soweto
who has the time to listen
stroll along a moonlit gutter
beyond the flames of evening
rising falling
the thin high screams
of skewered children.

In the bruising fist of challenge
the future does not tarry.

Take our words to bed with you
dream upon them
choose any ones you wish
write us a poem




Do You Remember Laura



Alive
between the Panther News and Zabar's
an Upper West Side proper
exiled to Brooklyn
where she became a style
Broadway in the winer and the rain
long fingers flashing
Red Zinger tea at Teacher's
next to Bolton's
piperack elegance.

One unguarded turn
from curb to never
the car leaps my control
like an adolescetn girl
one hand against the windshield
in surprise another
saying no I did not choose this
death I want my say.

Forgive me Laura
I could have been your lover
in time longing skids crashes
but does not self-destruct.




The Electric Slide Boogie



New Day's Day 1:16 AM
and my body is weary beyond
time to withdraw and rest
ample room allowed me in everyone's head
but community calls
right over the threshold
drums beating through the walls
children playing their truck dramas
under the collapsible coatrack
in the narrow hallway outside my room

The TV lounge next door is wide open
it is midnight in Idaho
and the throb easy subtle spin
of the electric slide boogie
step-stepping
around the corner of the parlor
past the sweet clink
of dining room glasses
and the edged aroma of slightly overdone
dutch-apple pie
all laced together
with the rich dark laughter
of Gloria
and her higher-octave sisters

How hard it is to sleep
in the middle of life



January 3, 1992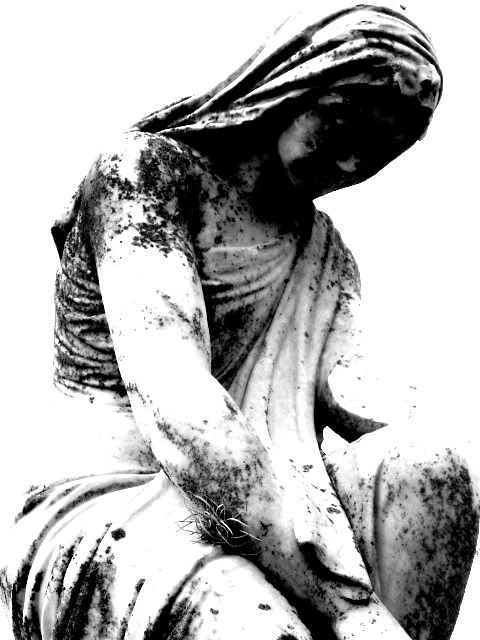 Next I return to the work of

Alex Stolis

, with Part 3 of his chapbook

Clean as a Broke Dick Dog

. I did Parts 1 &k 2 in previous post. Within the next several weeks I'll post Part 4, completing the post of the chapbook.

I post in the format that Alex sent me, as separated pages in a book.



Clean as a Broke Dick Dog  
 
 
Part 1   Dog in the Sand 
Part 2   Cheating at Solitaire 
Part 3   Beggars Banquet 
Part 4   Exiled from Main Street  




Beggars Banquet



 
 
 
 
 
 
 
 
 
 
 
 
 
 
 
 
 
 
 
 
 
 
 
 
 
 
 
 
 
 
 
 
 
Soundtrack: Rolling Stones  
 
Midnight Rambler 
Wild Horses 
Live With Me 
Star Star 
Sway 
Country Honk 
Stop Breaking down 
Ventilator Blues 
Can't You Hear Me Knocking 
I Got the Blues 
Tumbling Dice 
You Gotta Move 
All Down the Line  
If You Really Want to be My Friend 
Torn and Frayed 
Loving Cup 
Wild Horses (reprise) 
 
 
 
 
 
 
 
 
Let it bleed baby, bleed till we're white. We are pale riders. Ghosts who suck the light out of the tunnel, our bones left to blot out the sun. We are sons and daughters waiting
to mourn; ready to set the world on fire. 
 
she calls me by name but I don't recognize her
voice, the smell of her perfume, soap, shampoo 
her body against mine is light:
all legs, long hair and ready
to start a revolution 
she starts to say something but I can't hear
I can only watch,
thinking I'm clever, knowing
she can see right through me 
 
I am that fly on the wall. Yes. A thousand eyes. Unfocused, unclean, unable to swallow
and she knows. Yes she does. It is not to her advantage to forget. She's watched
every move I make. I know. I know and there is power in knowledge.
I have that power. Don't waste it. Don't waste it. 
 
 
 
 
 
 
 
 
 
 
 
 
 
 
 
 
 
 
 
 
 
 
 
 


what I learned about dying

 
the last time we met I was uncertain
if the wind could carry our voices  
if the sound would be too heavy
for the clouds to bear 
if every sentence would slip
beyond our reach  
you told me there is nothing worse than losing love 
the future is a pale hip bone, the curve
of your breast cupped in my hand 
faith is the arc of the sun as we remember
every breath we have taken together,    
possibility an origami swan we unfold
again and again 
 
 
 
 
 
 
 
 
 
 
 
 
 
 
 
 
 
 
 
 
 
 
 
 
 
 
A crow floats between silence and our next breath;
&nbsp &nbsp its black
wing brushes the sun from my face and we are miles away
from anywhere worthwhile.  
                                            You say it takes less than nothing
to fall in love, tell me its best to fuck to the Rolling Stones
-the Mick Taylor years-
&nbsp' frantically as if it will be our final act
of contrition on earth.  
The wind stops, I feel the beat of time
on your smooth thigh and air becomes heavy with loss. 
 
 
…her crooked smile and pale blue eyes  
 
the small scar on her back, right behind her lung, the way
she mouths I love you from an open window… 
 
 
 
 
 
 
 
 
 
 
 
 
 
 
 
 
 
 
 
 
 
 
 
I know it. Goddamn it. Shut up.
Please
shut up.
  
No.
Now I remember  
 
 
you are a promise kept   a raindrop on my cheek   you are a quiet song
longing to be sung 
you are a found poem    a new day    words that fill a blank page 
a porcelain cup     a soft beach with white sand        you are the sky
filled with tears        
a firefly     you are the branch of a tree      the beautiful small moment
before a kiss 
you are a butterfly          you are spring     a blue lake  cool stones 
in the palm of my hand 
you are a muse     lover     friend                   I know who you are
I know you 
 
 
 
 
 
 
 
 
 
 
 
 
 
 
 
 
 
 
 
 
 
 


stop breaking down

 
 
I am driftwood.  
and broken.  I am shards of glass and blades
of grass 
the lost feather of a bird
a lost child 
recklessness so quiet everyone mistakes me
for the wind. 
a proper meal.  a prayer unsaid.  an answer
but never the one expected. 
 
 
 
 
 
 
 
 
 
 
 
 
 
 
 
 
 
 
 
 
 
 
 
 
 
 
 
 
 
 
 


100 years ago & counting

 
It's all come back. Okay not all. Some. Very little but enough to see
through the gauze. Enough to recognize the trouble. Vague recollections:  
Traffic. Magic. The clink of glasses, the crash of voices
                                                                                         the last stop  
 
        feel the sharp of her shoulder in my rib, a wisp of hair in her eyes,
the slow rise and fall of her chest when every breath is no longer sudden. 
 
 
 
 
 
 
 
 
 
 
 
 
 
 
 
 
 
 
 
 
 
 
 
 
 
 
 
 
 
 
 
 
we are dancing, there is no music  
we're fireproof, armed and ready
for anything
but what comes after the flame goes out 
 
 
 
 
 
 
 
 
 
 
 
 
 
 
 
 
 
 
 
 
 
 
 
 
 
 
 
 
 
 
 
 
 
 


Part One:  a conversation I think I remember 


 
Me: is that so,
                              save it for your next lover 
She: if you only knew but you couldn't… 
                               …there never was…
…the fear                   emptiness 
                      the endless… 
 
Me:  Right. You are right. It isn't you… 
 
She:  I love…
                    …all that matters is that you're okay baby 
 
dial tone                 beepbeep           beepbeep 
 
 
Silence; I remember rain. I remember dirt roads: Walker Art Center
an attic office, water colors and Aqua City 
 
 
Me: …nothing
                              forever
                she is...  
 
 
Now: Where was I. Oh yeah. Clear as a bell motherfucker,
clear as a bell.  
 
 
 
 
 
 
 
 
 
 
 
 
 
 
an assortment
of descriptors used by  
(verbatim) 
former lovers, friends
various enemies 
and random acquaintances:  
ragged, sly, shambolic,
calculated
disarray 
criminal cool, lean,
self-destructive, enigmatic 
 
 
 
 
 
 
 
 
 
 
 
 
 
 
 
 
 
 
 
 
 
 
 
 
a cipher; intriguing
infuriating
and so certain of how everything will end 
 
 
2525 Park Avenue 
Minneapolis, MN 55404 
March 15, 20__  
 
Dear L_______,  
 
I will make you wait until the rain pounds to the beat of your heart, and the branches sway like I do when you slip your hand into my back pocket. I watch the light play
on your jaw, trace the bone with the palm of my hand and make you forget every thing you've swallowed up until now. I pull you into the rain, watch as you fill your mouth with it, watch a smile spill and know that I will never get this moment again, but to have it once might be enough. 
Love,  
 
J_______ 
 
 
 
 
 
 
 
 
 
 
 
 
 
 
 
 
 
 
 
 
waking up from a blackout: 
 
i 
behind the wheel
of an unfamiliar car
no moon 
ii 
in bed with a Native American woman
straight black hair covers her breasts
a faucet drips in the next room 
iii 
Minneapolis International Airport
Gate 32 boarding a flight to NY
a copy of The Art of War in my back pocket 
 
 
 
 
 
 
 
 
 
 
 
 
 
 
 
 
 
 
 
 
 
 
 
 
 
 
iv 
in the coat room of a restaurant
making out with the hostess
a siren wails down the street 
 
 
 
 
 
1750 Sheridan Avenue 
Minneapolis, MN 55405 
April 2, 20__ 
 
Dear J_______, 
 
…until then I will take a stand against the night, walk
barefoot over newly shorn grass, watch the birds peck
holes in the horizon. Then, maybe, I will be able to catch
a glimpse of you. Perhaps even a brief moment of clarity
will escape from the shadows, clear the cobwebs from
our future and I will take your hand, lead you there.    
 
Yours—
          truly,   L_______ 
 
 
 
 
 
 
 
 
 
 
 
 
 
 
 
 


first her father dies 


she doesn't believe in anything with strings
attached  
contemplates
her past while living her future. 
then her mother dies 
she counts the saints she knows, wonders aloud
why stealing is a sin
                                 when she has fallen
in love before  
and as the last of the sun hides
behind the earth 
tries to remember the last time
she ran away.  
 
 
 
 
 
 
 
 
 
 
 
 
 
 
 
 
 
 
 
 
 
 
 
 


Part Two:  a conversation I think I remember

 
 
Me: whatever it takes…
                                   …it won't be
         a sign… 
 
She (laughs): I'm a complicated girl,  
good
         but not good;  
bad
         but not bad 
 
 


heat waves shimmer one or two inches above our empty glasses 


 
 
 
 
 
 
 
 
 
 
 
 
 
 
 
 
 
 
 
 
 
 
 
 
 
 
 
 
 
She sits in her attic office. Writes
a short story.        Leaves it  
untitled.               Puts it in an envelope.  
Posts it. 
Walks the dog, picks up the kids
from school, cooks
dinner,
            cleans house, listens to her husband's day,  
washes dishes, clothes; hums to herself, showers alone
always alone. 
 
 
 
 
 
 
 
 
 
 
 
 
 
 
 
 
 
 
 
 
 
 
 
 
 
 
 
it arrives in Wednesday's mail. No return
address.
             It is forever. It is nowhere. It is once
upon a time.   
 
 
 
I will not write about morning, how the sun breaks
the sill, how diamonds made of dust and light
drift above my bed only to disappear into shadows. 
The dreams you left on my pillow are gone
into the maze of you, where I require only this-
a touch of your hand to my breast
the whisper of hope that comes with each good-bye. 
A poem is nothing more than exhaled breath
all thoughts that lead to thought, nothing
more than my finger tracing the outline of you
knowing every curve, every scar 
all the secrets of your skin and then watching
each moment pour itself onto the page.  
 
 
 


The end. 


 
 
 
 
 
 
 
 
 
 
 
 
 
 
 
 
 
Words to never use again: 
sun dreams whisper secrets heart soul
clouds touch allure caress coy innocence
murmur memory quicken shallow blue
yield wistful wanderlust illuminate shell
love 
 
 
 
 
Part Three: The part of the conversation I remember 
 
 
 
Me:  I love you 
She: I love you too 
 
 
 
black guilty emptiness hope angels hurt
window void believe suffer razor sorrow
pierce mirrror passion illusion forgotten
tear fragile desperation desire lost numb
love 
 
 
 
 
 
 
 
 
 
 
 
 
 
 
 
 
 
 
 
 
 
I dreamed my bones were laid out in a field of yellow like a newly pressed suit
of clothes waiting for the holy ghost. There were black birds sitting in a crooked tree, startled away by the gravel kicked up by a speeding pick up. The room is stuffy.
It is gray and cool. No rain yet. The window is opened a spider web shatters.
The wind, a low whistle, shakes us awake. She tells me living in the right of way
doesn't make a person straight. Knows that even when the sound is off you can still feel slight tremors from the music and when we dance it's a slow motion suicide note.  
 
 
 
 
 
 
 
 
 
 
 
 
 
 
 
 
 
 
 
 
 
 
 
 
 
 
 
 
 
 
 
 
 
 
She loves me. Unconditionally. Fiercely. It is reckless.
Necessary.
                   Tells me there will be no breaking; only blue
skies and palomino ponies.  
No falling, no going back.
                                              Sunlight moves
and shadows drift out of sight
                                                 as if they'd suddenly changed
their minds. The hem of her skirt is frayed. My mouth is dry.  
We are separate. Together. We are exiles.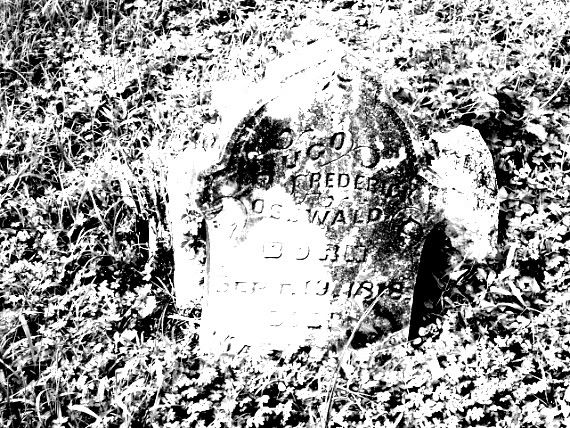 I have two love poems now by

Aaron Silverberg

from his book

Thoreau's Chair

published in 2001 by Off the Map Enterprises of Seattle. I've used this book often on "Here and Now" and this is the first time I've seen anything resembling a love poem and these two are near the end of the book on facing pages.

Silverberg has been writing since graduating in philosophy from the University of California at Santa Cruz in 1978. He says in his bio that he is an improvisational flutist, ecstatic dancer, organic gardener, and a personal life and liberation coach.





In a Puff of Smoke



my love for you is not the flame
the unblinking eye
seeking out a prisoner
the lustrous wanting
the shameless search.

no, my love is the flickering
extinguished.
the snuffed-candle moment
when the Beloved closes on itself
with infinite satisfaction




Well Spent



There's a wild touch
in your eyes
that I keep reaching for,
a wild river
that keeps coursing
through my heart.

I can't stop looking at you
looking for you
looking inside/out
emptying myself to make
more room for you.

Unmake the bed I've kept
too neatly.
Wreck this life]
of bankrolled breath.

Leave me like the
ebbed beachside
strewn with passion well spent.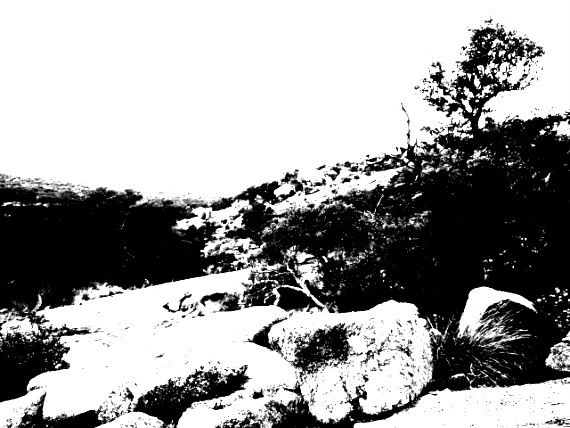 Here's another of my morning poems. Getting up and writing so early as I do, it seems most of my poems are morning poems. Maybe I need to sleep-in for a couple of days and do some sleep-in poems.





bright button



bed
this morning
a prison to escape from

so up at 4 a.m.

standing in my back yard,
enjoying the shifting flow of early breeze
brushing my birthday-suited body

in passing -

the moon
very bright and almost full
against a star-spangled sky,

then gone,

as if disappeared
by a magician or sorcerer's
chant...

fog

covering the sky,
drifting between the trees
along the creek,

light

from the bright moon
gone,
dispersed within the cloud,

phantasmic

light-shadows
drifting around me
curling as the breeze brushes

past...

three hours later,
the fog is gone and the moon is back,
lower in the sky, but lingering,

waiting

for it's time
to turn silver in the blue october sky,
bright yellow button become a coin, paying it's passage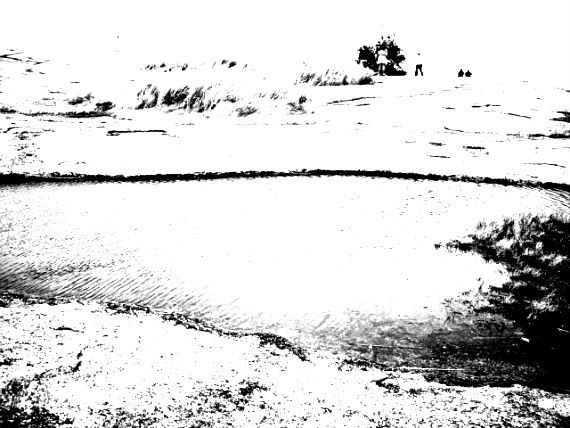 Next I have two poets from the February, 1973 issue of

Poetry

, $1.25 new in 1973, $1.98 used today, somewhat tattered, at the secondhand book store.



First, I have two poems by

Elizabeth Jennings

. Jennings, born in 1926, was an English poet who published frequently. She died in 2001.




Penelope



Weave on Penelope, you must,
Waiting for your lover who
Travels half the world. No lust,
Only love abides in you.

The suitors come. You cast them off.
Let your faithful weaving go
On and on until your love
Can return and cherish you.




From Homer



Who better than you should tell me this?
How when he returned from all his travels
Ulysses spent the first night of return
Not in love-making, not even with a kiss
For Penelope his wife, who, woof and warp

Weaving had waited for him patiently,
Rejected all the suitors who had come
and kept so purely and so long her love.
She listened to it all with interest
Until day came at last. Then marvellously
A goddess gave them suddenly at once
Another night for love and joy, then rest.


My second poet from the 1973 issue of

Poetry

is

Michael Magee

. Googled too many Michael Magees; no way to pick the right one.




It Is the Stars that Govern Us



The stars are pinned against the sky,
pale and frozen in the ivory moonlight,
the constellations rigid as Monarchs.
Now become the dream; a human specimen.

Prod them with your eyes, let your fingers
trace the patterns of the dipper's handle,
drink deeply from the vessel's mouth;
how cold the moonlight feels on your tongue.

turn it over, let the mercury run
down your veins until your body stiffens,
arms and legs are fastening in the sockets,
eyes light the way, turning like beacons

Know that your are hollow to the core,
feel the certain fusion of your hemispheres.
Your life is being pulled into its course,
piercing through your skin the silver axis.

Your heart is hardening, feel its weight,
the valves are tightening slowly into place.
Now let them fix you with their icy stares;
now let them gaze at your great constellation.










We're going to take a little trip, not too far, just up the road to the little town of Comfort, one of a number of little towns settled in the 1840s by Germans, including, as in Comfort, bands of German Freethinkers looking for a place in the country far from their homeland where they could have the weekly debates on matters wide and sundry they loved. The little downtown area is about all there is to the place and it is mostly buildings from the late 19th and early 20th century constructed from native limestone. We'll be spending the night in a bed and breakfast in the middle of that little downtown center.





fog on the hillside



fog
on the hillside

slow day
promise

hill country
drive

for a night
in Comfort

where ghosts
of old German

Freethinkers
argue in the shadows

of crumbling
limestone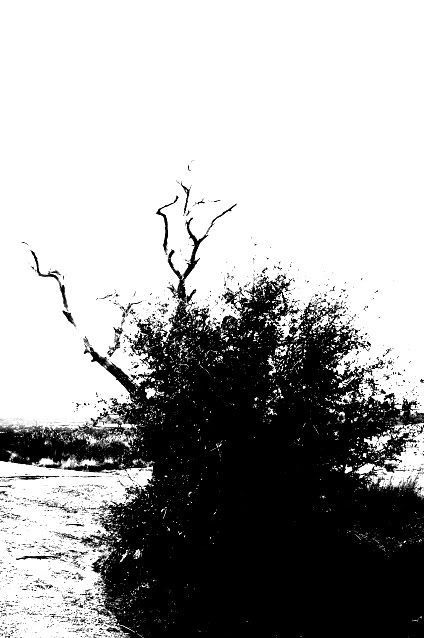 Marina Tsvetaeva

was born in Moscow in 1892. Highly regarded by the critics in pre-revolutionary Russia, she went into exile in Paris in 1922 after the revolution and became one of the leading writers of eh emigre community. She returned to the Soviet Union in 1939, when shortly thereafter, her husband was arrested and subsequently executed. She committed suicide in 1941 in the small town where she had been sent when World War II began.

A true Russian writer, she didn't write short, concentrating on long narrative poems. For this week I've taken the final two sections from the poem considered her masterpiece,

Poem of the End

, taken from the book of the same name published in 2004 by Ardis Publishers. The book is printed in both Russian and English, text in both languages on facing pages. I studied Russian and worked as a linguist while in the military. It would be great fun if I could read the Russian text, but, 40-plus years later, the best I can do is affirm it is Russian.

The poems in the book were translated by

Nina Kossman

.



from

Poem of the End



....The ghetto of the chosen few. The wall and the ditch.
Expect no mercy.
In this most Christian of worlds
All poets are yids.

13

Thus they sharpen knives on stone,
thus they sweep the shavings out
With brooms. Under my hands -
Something wet and furry.

Where are you, you twins:
Masculine dryness, strength?
Under my palm,
Tears, not rain.

What greater temptations
To speak of? My wealth is in water.
Since I felt you diamond eyes
Begin to flow under my palm,

Nothing's lost to me.
An end to the ending.
I stroke - and stroke -
And stroke your face.

That's the sort of pride we have,
We Marinas, we Polish girls.
After your eagle's eyes
Wept under my palm...

Crying? My friend, my
Everything? Forgive me.
How large and salty
They feel in my hand.

Men's tears are cruel:
Like a crack on the head.
Weep! With others you'll recover
The dignity you lost with me.

We are fish of one
Sea. An upward sweep!
...Like a dead seashell,
Lips upon lips.

In tears.
Bitter taste
Of goosefoot.
And tomorrow,
When I wake?

14

The descent like a sheep-
Path. City noise.
Three tarts come toward us.
Laughing. at your tears.

They laugh, their wombs like ripe noon,
Their swelling crests of waves,
The laugh at your unseemly,
Disgraceful, male -

At your tears, visible
Through the rain like welts;
Like pearls, shameful
On a warrior's bronze.

At your first and last
Tears - Let them flow!
At your tears, the pearls
In my crown!

I won't lower my eyes.
I stare through the downpour.
Stare, puppets of E=Venus,
Stare! This bond

Is closer than
Luring and laying.
Even the Song of Songs
Yields to our speech.

To us, obscure little birds,
Even Solomon bows,
For our weeping together
Surpasses dream.

_________

So, into the hollow waves
Of darkness - hunched over -
Without a sound, without a trace,
As a ship sinks.



Prague, 1 February 1924 - Ilovisci, 8 une 1924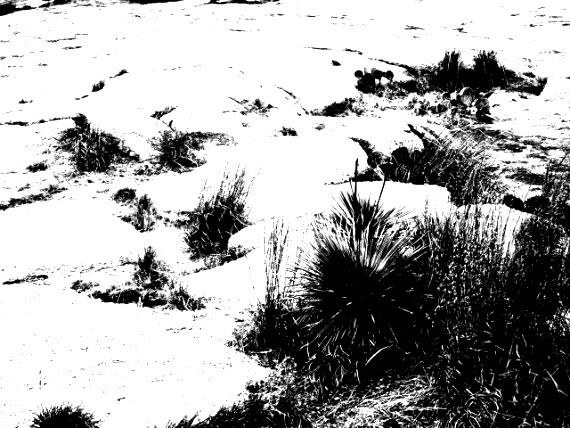 Feeling nostalgic, here's a old poem about old times. I don't remember when I wrote it, but I included in my book,

Seven Beats a Second

, in 2005.





when nighthawks fly in memories dark



nighthawks glide through the star-lit sky,
shadows against the star-lit sky,
soaring between trees,
picking insects from the air
like outfielders
shagging high, easy flies

nothing to it, with a shrug
as they toss the ball in

the birds flit through the air
and I think of old heros
jumping from their planes,
uniforms glistening black,
Blackhawk, the leader,
Chop Chop, the Chinaman,
Andre, the Frenchman
with glossy black hair
and a pointy little mustache,
and Olaf, the squarehead German

that's what they called my father,
third generation in this country,
first generation to leave
his central Texas enclave
of squareheads and krauts,
always careful through two wars
not to draw attention to themselves
and their German ways, quietly
keeping to themselves,
raising their sheep and cattle
on the rocky hill country pastures
facing good times and bad
with squarehead persistence

and before Blackhawk, Smiling Jack
with his movie star looks, and his friend,
Fatstuff, with a belly so large buttons
flew off his shirt like popcorn in a pan

dad had a belly like that,
from his emphysema
ballooning his lungs,
making them heavy with spit,
swelling, degenerating tissue
dragging his lungs down,
collapsing his chest
displacing his stomach,
pushing his belly out
like he was pregnant with
the fruit of his own death

those popping buttons are on my mind
as I gasp for air after a flight of stairs
and i think of my own belly pushing
ahead of me and wonder
what it felt like to die in pieces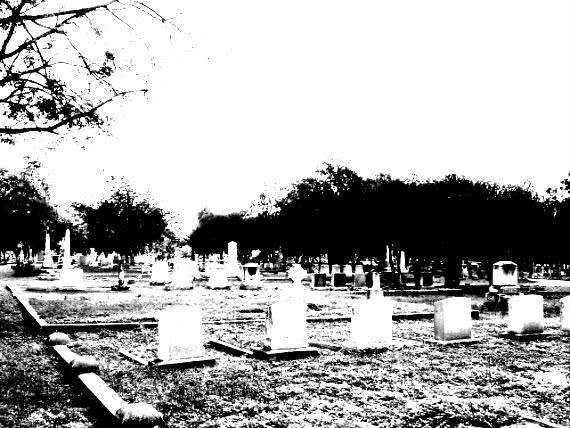 My last library poem this week are by

Campbell McGrath

, from his book

Florida Poems

, published by HarperCollins in 2002.

Born in Chicago in 1962, McGrath lives in Miami where he teaches craetive writing at Florida International University. He obtained his B.A. from the University of Chicago in 1984 and his MFA from Columbia University's creative writing program in 1988. He has published six books of poetry.




The Zebra Longwing



Forty years I've waited,
uncomprehending,
for these winter nights
when the butterflies
fold themselves like paper cranes
to sleep in the dangling
roots of the orchids
boxed and hung
from the live oak tree.
How many there are,
Six. Eight. Eleven.
When I mist the spikes
and blossoms by moonlight
they stir but do not wake,
antennaed and dreaming
of passionflower
nectar. Never before
have they stilled their flight
in our garden. Wings
have borne them away
from the silk
of the past as surely
as some merciful wind
has delivered us
to an anchorage of such
abundant grace,
Elizabeth. all my life
I have searched without knowing it,
for this moment.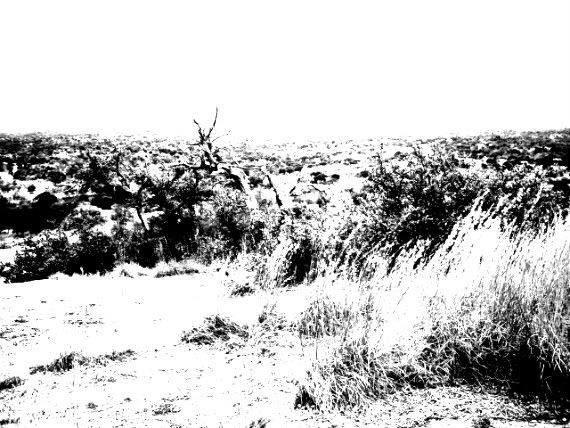 I do pretty much the same thing every day, and am usually in a snit when something interfers with the daily schedule. It's a rut, but it's the rut I've chosen so I'm fine with it.





the rut i'm in



there are mornings
i get here right when
they open at 6

and i'm the only
customer
for nearly an hour,

until the judge comes in, gives
a wave in my direction, and
takes his table across the room -

other days i get here at the same time
and quickly become just a leaf
in a flood of hungry diners...

it's like being a half-step off
in a marching band, a hiccup
in the flow of a precision-oiled machine -

a truly asymmetric rut i'm in,
custom-built by me for me,
cutting across all other ruts

like a farmer in a hurry
cutting across his plowed field
without lifting his plow -

there are times i worry about
my out-of-placeness,
but mostly i don't, figuring

everyone deserves a time
in their life
when they cut their own trail...

and it is my time, now,
for whatever time is
left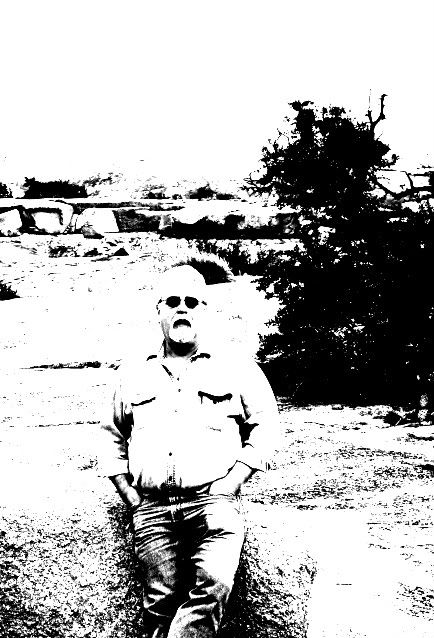 The end.

Everything belongs to whoever did it. You can have mine, if you properly credit.

I'm allen itz, owner, producer, and frustrated typist.