I'll Know It When I Find It
Saturday, October 30, 2010


V.II.i.





No featured poet this week, and no featured artist. Instead, it's just me and my library poets and a few of my old pictures.

The good news is that Alex Stolis will be back next week, with the final part of his chapbook

Clean as a Broke Dick Dog

.

And the even better news is that Alex will be back in coming weeks with poems from his even newer chapbook.

Meantime, though a little shorter than usual, we still gots good stuff.




Charles Bukowski




an unliterary afternoon





Me




my back aches





Ku Sang


In a winter orchard
Mystery



Me




Comfort, Texas





Tallapaka Annamayya


From

God on the Hill - Temple Poems from Tirupati

, One poem



Me


r

eligiosus rusticus





Sapphire




Under Water





Me




it's all in the bounce





Brigit Pegeen Kelly




Of Ancient Origins and War





Me




sorting out another sunrise





Gary Soto


Global Warming
Police State



Me




thinking soft today





William Matthews


Just a Closer Walk with Thee
Civics



Me




where things went wrong





e. e. cummings




9





Me




rites and rituals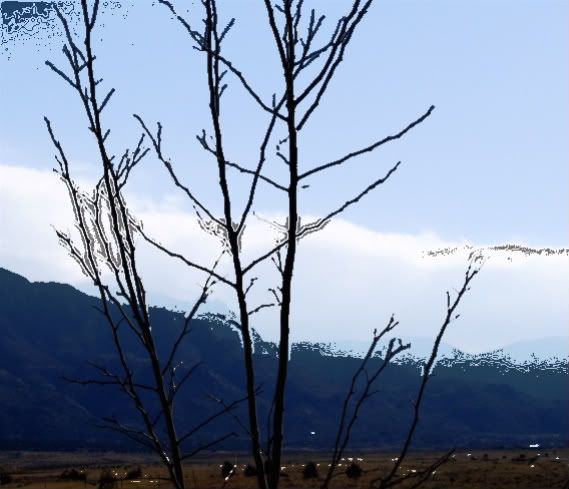 I start this week with a poem by

Charles Bukowski>

from one the many books of new poems published after his death,

The Flash of Lightning Behind the Mountain

.





an unliterary afternoon



Roger came by with his well-trimmed beard and puffin his
little pipe
he taught in the English Dept. at a prestigious university.
Roger was literary in the old-fashioned sense: almost
every time he would open his mouth you would hear
"Balzac" or "Hem" or "F. Scott."

I was drinking with Gerda who was also on speed.
Lorraine was passed out in the bedroom, but I don't know
what she was on.

Roger sat down with his little smile.
I gave him a can of beer and he drank that and I gave
him another and he began talking away:
"did you know that Celine and Hemingway died on the
same day?"

"no,I didn't know that."

"did you know Whitman might have been a fag?"

"don't believe everything you read."

"hey, who's that babe in your bed?"

"her? that's Lorraine."

after a while Roger got up and
walked into the bedroom and climbed into bed with
Lorraine, shoes and all.
Lorraine didn't seem to notice.

"hey...baby!"

Roger reached into her dress and grabbed one of her
beasts.

Lorraine leaped out of bed.

"hey, you son-of-a-bitch! what do you think you're doing?"



"oh, I"m sorry...."

Lorraine ran into the front room.

"WHO IS THAT SON-OF-A-BITCH? THAT SON-OF-A-BITCH MOLESTED ME!"

Roger came out of the bedroom. "listen, I'm sorry,
I didn't mean to offend you!"

"YOU KEEP YOUR MOTHERFUCKING HANDS TO YOURSELF, YOU
FUCKING HUNK OF SHIT!"

"yea," said Gerda, throwing an empty can of beer on
the rug. "go play with yourself!"

Roger walked to the door, opened it, stood there for a moment,
closed it behind him and was
gone.

"WHO WAS THAT PERVERT?" Lorraine asked.

"yeah,who?" asked Gerda.

"that was my friend Roger," I said.

"YEAH? WELL, YOU BETTER TELL HIM TO KEEP HIS HANDS TO
HIMSELF!"

"I will," I told Lorraine.

"I don't know where you get your fucking friends,
Gerda said.

"neither do I," I replied.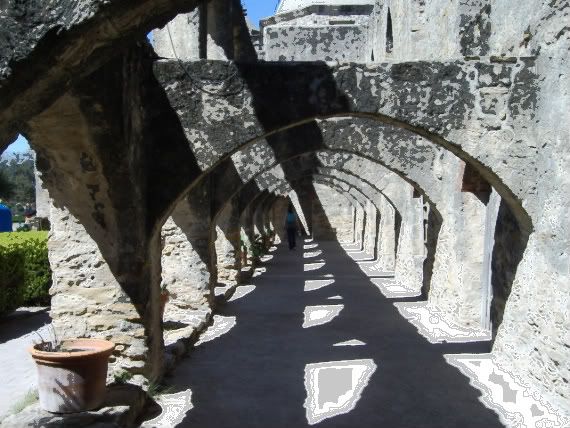 Some days are so promising even waking up feeling bad isn't enough to break the day.





my back aches



my back aches
and my head hurts
and my nose is stuffy
and i have a blister
on my thumb
but it's a briskly
popping
45 degrees
and blue- sky morning
promising sun-rising
day
and i'm on board
for the ride
with the pittypat
of yellow sundrops
falling
and with the flow
i'll go
sup from the well
of okay-doky
and you bet your
boots
on a good ol' boy
arising day with
dingitky-ding-donging
plinkity-plink
plinking
of sundrops
in my saving-
for-a –rainy-day
no -penalty-
for-early-withdrawal-
break-glass-
in-case-
of-sunshine-shrinking-
gloomy-
day
sundrop
bucket-bank
so
i don't care
about
head-hurts
back-aches
nose-stuffs
blister-pinches
at
all
cause
you know
it just
looks like
it's gonna be
a really
really
great day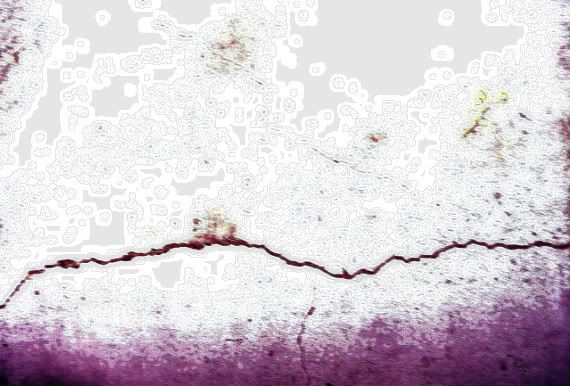 I have two poems this week by Korean poet

Ku Sang

, a poet with the distinction of being oppressed and imprisoned by both the North and South Korean governments.

Born in 1919, Ku Sang died in 2004. During his life he was considered the most trusted and respected poet in either Korea.

The two poems I'm using this week are from his book,

Wastelands of Fire

, published in 1989 by Forest Books. All poems in the book were translated by

Anthony Teague

.




In a winter orchard



In the orchard white with snow
like sprinkled salt,
a plum tree raises thick black branches
in a victory sign,
outlined with flowers in full bloom,
like an Easter garland.

"Behold, whoever puts his life in me,
even though he dies, will never die;
do not be doubtful
of invisible realities."

Playfully, a single magpie
hops from branch to branch.

*

Beside a hole gaping
like a cavity in a lung,
stiff as a corpse
an apple tree lies, a full arm's girth.

A man comes by, dark as shade,
with a frame bound upon his back;
he lops the dead branches with an axe,
splits the trunk, and bears it all away.

"Behold a figure of the dead
who will tomorrow be cast
into perdition's flames;
beware, then, lest the roots of your existence
become infected!"

A crow flies cawing
across the frozen sky.




Mystery



On the carpet spread in the prison cell,
so large that it fills the whole design,
a golden sunflower blazes.

Beyond the octagonal window
the city surges like ocean waves,
with factory-warships and high-rise steamers
to say nothing of the slum shack cockle-boats.

In the sky,hovering over the city
as if attached to a cord,
a great black bat flies,
leading her young,
while in the room a naked man,
kneeling, opens wide his mouth,
about to devour a yellow butterfly
caught between his finger and thumb.

In the looking-glass built into one wall
a third man, like the other's reflection,
is dancing open-mouthed
in pursuit of another butterfly
while in the opposite wall a barred widow,
edged with sharp knives,
looks out onto a sheer cliff
where a single flower is blooming.

Within this Mystery, my image
is weeping beautifully
toward a light that offers no salvation.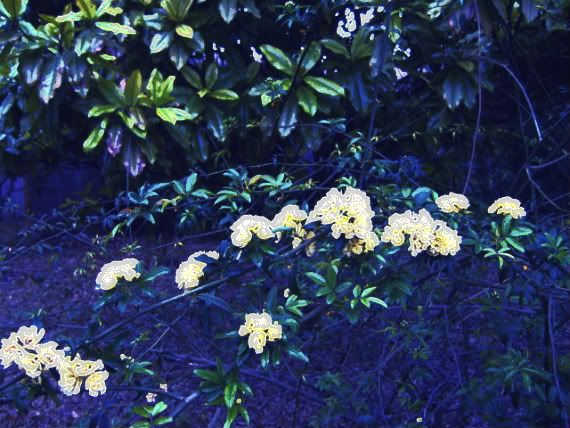 Comfort is a little town in the hill country, about 40 miles from San Antonio, far enough away to get past most of the commuters, but still close enough for a quick and quiet overnight getaway.





Comfort, Texas



still
too early
for leaves to change

and even it wasn't
there's not much to change,
just a few patches of color

on the evergreen hills
of oak and cedar,
red and orange like patches
on a farmer's overalls

~~~~

downtown,
a block and a half
of century old or more

limestone buildings recycled
for antiques,
bed and breakfasts,

restaurants –
tourists leave at 4 pm,
sidewalks roll up at 5

~~~~

German Freethinker
settlement
in 1845

others scattered
around the hill country,
all established about the same

time, along with Lutheran, and a few
Catholics -
hardheaded skeptics all

~~~~

monument at the edge of town
tall spire set in 1896
over the collected bones

of 42 German farmers
killed by Confederates
as they made their way to join

Union forces -
42 men
killed

at the Battle of the Nueces,
2 of the 42 my great-uncles, my great-
grandfather one of the few who

escaped, heard the story all my life,
didn't know the monument was here
until today

~~~~

Alamo Springs Café,
down old highway 9
from the railroad tunnel

abandoned
eighty years or more
past -

today, people pay $5
to watch bats
gush from its dark mouth

like a furry black river
into the
night –

second best hamburger in Texas, they say
busy place,
young waitress who treats us

like our walking through her door
the best thing to happen to her
in months

~~~~

back to our cabin in Comfort,
shortcut, less scenic
but quicker


Grapecreek Road to hwy 87,
coffee and buttermilk pie
before bed

~~~~

quiet sunset,
cats


sleeping on window ledges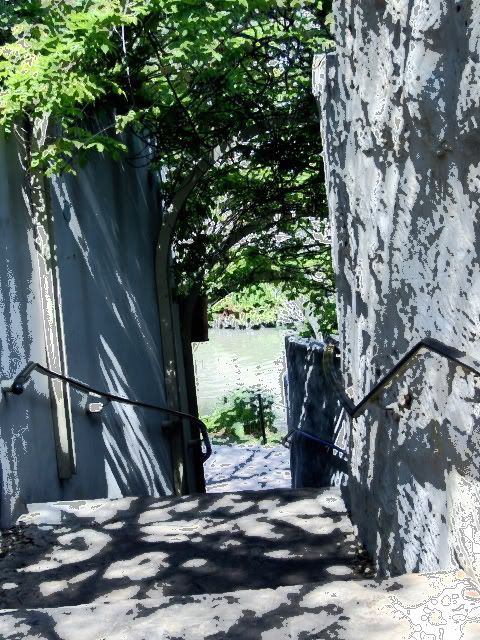 Tallapaka Annamayya

, who lived at the hilltop shrine of Tirupati in South India in the fifteenth century, is said to have composed a song a day for the god of the temple. Late in his life or shortly after his death about thirteen thousand of the songs were inscribed on copper plates and stored in a small vault inside the temple. It is said that only about half those songs survive today.

I'm using one of those surviving songs this week. It is from the book

God on the Hill - Temple Poems from Tirupati

. The translation is by

Velcheru Narayana Rao

and

David Shulman

.

The songs in the book are untitled.



Life day after day is a game.
To find what you cannot see
is truth.

Coming is real. Going is real.
What happens in between is a game.
Right in front of you
lies the endless world.
At the very end
is truth.

We eat food. We wear clothes.
It's all part of this passing game
The past clings to our body.
When we cross the doorway,
there is truth.

Badness never ends,
and there's never enough good.
It the end,time is a game.
High on the mountain, god is king.
Higher than heaven
is truth.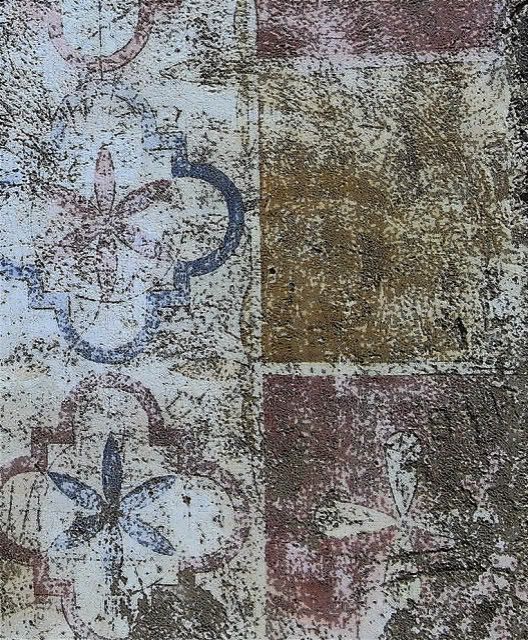 I am a dedicated eavesdropper, listening in on other people's conversations. It's the source of many of my poems.

This episode was easily the most interesting conversation I've listened in on in years, a true scholar in a strange place at a strange time, eavesdropping gold. I wish I could have made better use of the experience than this pretty lame poem.





religiosus rusticus



i wrote a long poem
this morning
about an old man

i ran across
in a Starbucks on I-10
early this cold morning -

an erudite old man
in shorts, fluffy coat, and gimme hat
talking Old Testament

religion and the many times
Christ appears in the Old Testament
before returning for the

next-to-last time
as Jesus, carpenter,
son of man

and Son of God,
promised savior-king
of the Jewish people –

a strange time and place,
this frigid early morning
on a Texas interstate,

to hear such a discussion,
complete with Old Testament citations
and references to the Torah and Jewish tradition…

as a writer, i am a listener
for listening
is where i find my stories

and, as a listener,
this was like crossing a cold, mountain creek
and stumbling on 49'er gold –

but, as a poet,
it's possible i should have
stayed in bed

because this poem,
though shorter than the one
i tossed aside,

is no better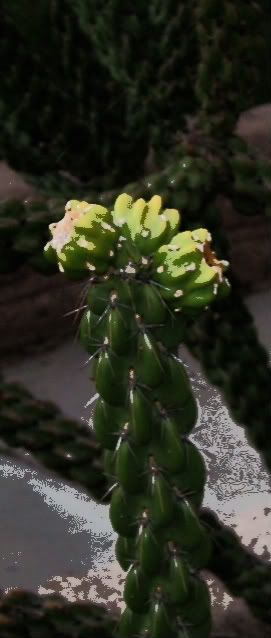 Here's a poem by

Sapphire

, another poet to approach with caution.

The poem is from her book

Black Wings & Blind Angels

, published in 2000 by Knopf.





Under Water



xxxxxxxxxxxxxxxx
xxxxxxxxxxxxxxxxxxx
xxxxxxxxxxxxxxxxxxxx
xxxxxxxxxxxxxxxxxxxxxxxxx
xxxxxxxxxxxxxxxxxxxxxxx
xxxxxxxxxxxxxxxxxxx
xxxxxxxxxxxxxxxxxxxxxxx
xxxxxxx
xxxxxxxxxxxxxxxxxxxx
xxxxxxxxxxxxxxxxxxxxxxxx
xxxxxxxxxxxxxxxxx
xxxxxxxxxxxxxxxxxxxxxxxxxxxx
xxxxxxxxxxx
xxxxxxx
xxxxxxx
xxxxxxxxxx
xxxxxxx
xxxxxxx
experience
xxxxxxx
the voice
life
ceiling
coming
down
for a while
the sunlight
shone
through
the window
& the ceiling
with luminous
with light
reflecting
downward
on the
xxxxxxxxxxxxxxx
xxxxxxx
xxxxxxxxxxxxxxxxx
xxxxxxx
xxxxxxxxxxx
devoid of tension
xxxxxxxxxxxxxxxxx
chicken wings come
to mind
the plucked quality of
life that ensues
the pain
xxxxxxxxxxxxxxx
xxxxxxxxxxxxxxx
xxxxxxxxxxxxxxxxx
the light
that blinds
the sound like Hiroshima
but you are too
insignificant
to be so counted
but there are similarities
between
you and the woman
whose dress melts
on her body, disappears
rather, except for its
paisley pattern
left forever
from
her neck
to knees
imprinted in
her skin, the
yellow-white
sock of young skin
that she
had
no more
a door
a window
the sun
the steps
she led me up the
absolute
black silence
of light
never remembered
or understood
pushing back
into the bone's
caverns
lacuna
beam
flash forwarded
the amputated
arm
always bleeding
into photographs
of the past
smiling
as the people cheat
lie to you
xxxxxxxxxxxxxxxxxx
freedom
a stamp
you grow
bitter
vomit yourself
up
it is the personal
property of a poem
bleeding
in the safe sorry of a
xxxxxxxxxxxxx
xxxxxxx
wall
to wall
that stretches
back to slavery
you are
the bent spoon
of a broken
promise
you are the one
who can't forget
but doesn't
remember.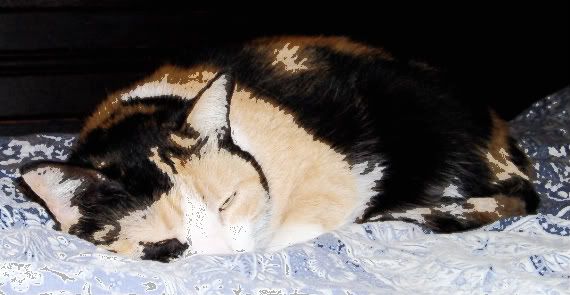 Seeing a dog, with such determination and sense of purpose, cross a parking lot at 5:30 in the morning led me to thinking about my own life and how unplanned and undirected it all was.





it's all in the bounce



in the gray early morning
a stray dog trots briskly
across a parking lot,

head high,
eyes forward, feet
in the steady pad-pad

of a dog on a mission,
displaying no sign
to anyone watching

that he has not
the least idea
where he's going,

but he is going
steady and true
because going

is what dogs
like him
do…

much
as i lived my life,
successful in the end

by most people's standards,
never showing to most
the times

i chose a path
by tossing a ball in the air
and following it's

bounce -
learning, as the stray dog
already knows,

how interesting it is
when you get
to where you didn't even know

you were going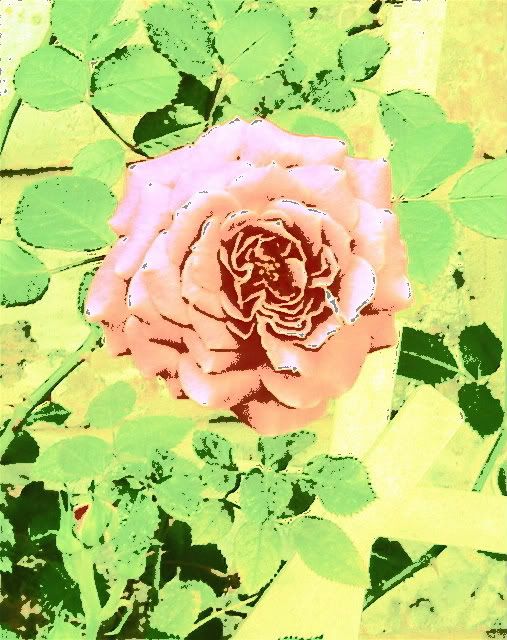 Now, I have a poem by from her book, the 1994 Lamont Poetry Selection of The Academy of American Poets,

Song

, published BOA Editions, Ltd.





Of Ancient Origins and War



And briefly stay, the junketing sparrows, briefly,
Briefly, their flurries like small wine spills,

While the one divides into two: the heart and its shadow,
The world and it5s threat5, 5the crow gack of the sparrow.

Near the surface, beneath the soft penetrable mask -
The paste of white blossoms slurring the broken ground -
Alarm begins its troubled shoot: the fruit tree

Beareth its fruit: a load of old fruit tricked out
By the scattershot light, figured gold by the furious light.

The will given early to the dream of pleasure falters,
In a slurry of scent, in a posture of doubled-over gold,
And then there is the rift, the sound of cloth tearing

As the crow shoots up - fast with apparent purpose -
Splitting wide the leaves of a tree we cannot name,
Growing by a gate made from another tree, a gate

That cries as it swings, the cry of the broken safety.
The world and its hast5e, t5he world and its threat,
The here where we will die coming closer. All the sorrow

Of it, sparrow trouble, sparrow blow, our hands
These sparrows, quick and quick, but tippling now,

Toppling, bellies full of the bad seed the hair spilled
When it broke from the last comb it was locked into.
The will given early to the dream of pleasure falters.

And now, the dark, listen, in the dark
The tulip poplar is singing, the leaves are singing,
The clear high green of a boy's imperilled soprano.

The moon is rising, the sound like wine spilling.
The boy will grow a beard, the boy will be bearded.
The bird will dive back down in perfect execution.

The damaged will can only watch and wonder
Through a surface alarmed with dust...And so now.
And so that now. We are in the trouble of sleep

We did not dream of. And the shadows of the trees
Are breaking. The shadows of the world's broken vessels.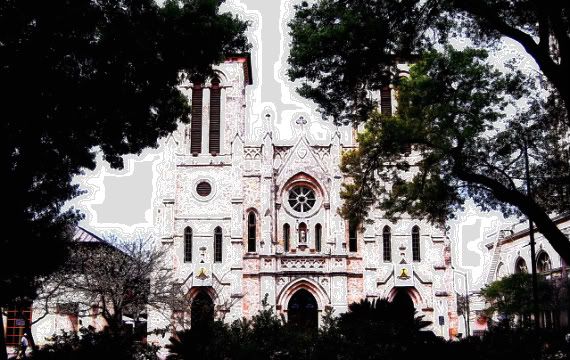 More of my morning reflections. Something early morning dark loosens my mind.





sorting out another sunrise



night so bright,
strange this morning
to see only the barest
crescent moon

~~

heavy set
man
at the table
next from me, bends,
with hand on blond
balding forehead,
and studies his breakfast
as if seeking secret,
messages,
runes,
advice from the snow-
sheltered graves
of his Nordic
ancestors

~~

sun sneaks up
from behind the building
i'm in, stretching
shadows
outside my window

still dark,
but dim decreasing

so announced,
the new day
will not catch us
by surprised

~~

this early time
yesterday,
i was here as usual,
looking out on the new day
creeping around the corners
of dark, expecting
to put down
my cat before day's end

old, declined,
barely able to walk
or lift her head,
seemingly facing the final
passage…
it was a mercy,
a last service i was
prepared to
provide
as i had done
for others

but after two days
at the vet, revived
at least enough to get
a few more days, or more,
at home, this early morning
asleep in her chair, where
i had not expected
to ever see her again…

all my life,
knowing with each new
dog or cat
that i would see them die,
knowing that i might some time
help them die
if they lived an otherwise
safe and healthy life

thinking of a new kitten
to replace Kitty
when her time soon comes,
i realize that this time, for the first
time, i will be bringing
under my protection,
a creature who will
someday
see me gone and
buried
instead

~~

sun
now bright enough
to turn the black sky
blue

while the small crescent moon
fades to
black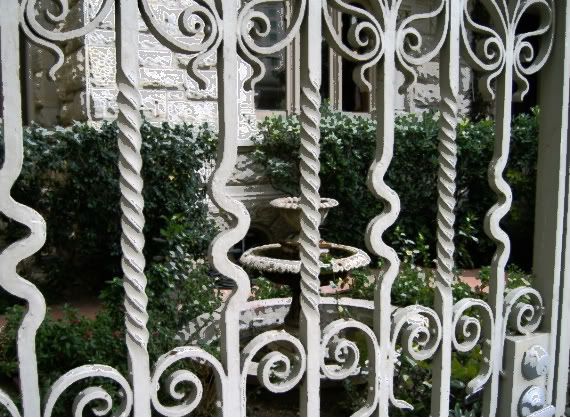 Here's

Gary Soto

, another of my favorite poets. The poems are from his book

a simple plan

, a National Book Award Finalist.





Global Warming



After the late news,
I walked along

A river, the good air
In my nostrils

Replaced with
Something dead,

A raccoon or possum?
The sky was

Filled with stars
But what of them,

Or what of Boy Scouts
Planting trees?

What of the maestro
In tails

Or the witticism
The greatest

Thing in America
Is Europe?

Suddenly my heart leapt.
On the river

I spotted a polar bear,
White and huge.

had the glaciers
Melted? Would the

Penguins soon show
Up for the last

Cocktail hour?
I slid down

The river bank and saw
On a closer look

I was wrong - the river's
Current was pushing

A white refrigerator,
Fallen from a pickup

In broad daylight?
That used monster

Of an appliance
Floated past, ice cube

Trays kicking inside.
Late news over,

The morning paper
Hours away, I walked

Back to the house,
the smelly air

Of the future
Coming from us.




Police State



I had faith in dogs
Until a husky pointed and said,

"That's him." I was carrying a translation
Of a revolutionary poet

In my heart. I touched
My heart and asked, "You mean me?"

The husky pointed again
And the cops frisked me,

Patting twice around my heart,
Suspicious because

My heartbeats were hot and loud,
Evidence that I had gotten the translation right?

"Where do you live?" a cop asked,
I could have told this badge

The clouds, in my frothy dreams,
In a townhouse at the edge

Of the Gaza strip.
I could have told him

A pile of wood shavings,
Under a tree, or

Possibly in the vapors
Of a heaven

That lets everyone in.
No, smart me, answered, "I live

In a house, sir." - a mistake
For the first time

In my life I climbed
In the back of a cop car.

We drove noiselessly
Until the radio squawked -

The small tragedy of a boy
With his head

Caught between the slats
Of a picket fence.

We drove over
And they pulled him out,

The let me free -
The sole of my left shoe

Was flapping
And I would cost the county

Money if they brought me in.
But the dog,

That traitor, caught up
And unleashed a couple of fleas

That had me scratching,
Punishment for

Hoarding poetry in my heart?
I was making my getaway

When I stopped to rip
The bothersome sole from my shoe.

A parrot, the neighborhood watch
Perched in the window,

Ordered, "Keep moving, buddy,
Keep moving."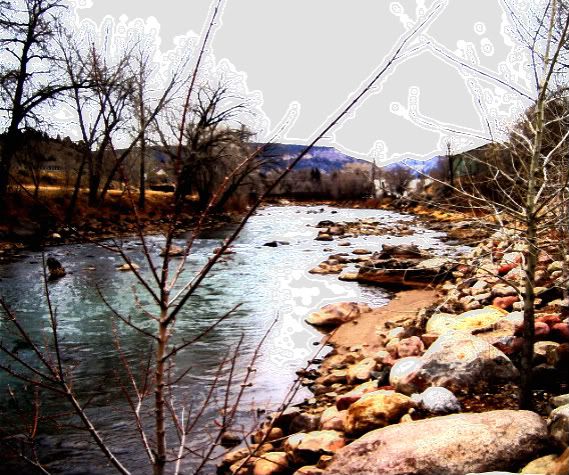 Writing a poem the day after an election that went the wrong way in a big way can be dangerous; the temptation to vent almost overwhelming.

Avoiding that, I wrote this, a softer, gentler poem for a hard and disappointing day.





thinking soft this morning



I'm thinking
soft
this morning

soft autumn breeze
on sun-warmed skin,

the soft middle
of fresh-baked bread,
crusted all around,

the soft fur
behind a kitten's ear
and under its chin,

the fresh smell
of soft sheets on a wedding
bed,

the soft squeeze
of a woman,
the velvet slide
down her back
to the rounded slope
of her rear,
the rise of her
breasts
breathing
in
out
rising
falling
on the soft edge of sleep,
the moist center
of her
calling,

and the damp cheeks
of my son
at four, eyes wet
from a bully's taunts
as I held him close,
"you are a good person,"
I tell him,
my voice a soft whisper
to his ear,
"and a strong, brave boy
whose mom and dad love him."

~~

I'm thinking soft this morning,
remembering…
missing the touch
of days
brighter
and softer than today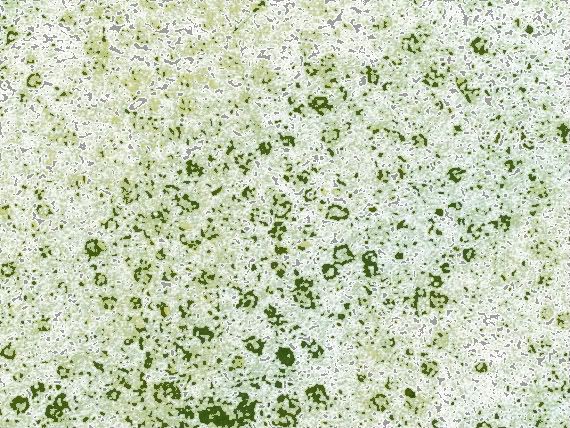 Here are two poems by

William Matthews

from his book,

Blues If You Want

, published in 1989 by Houghton Mifflin.

Mathews, born in 1942 in Cincinnati, Ohio, earned a bachelor's degree from Yale University, and a master's from the University of North Carolina at Chapel Hill.

In addition to serving as a Writer-in-Residence at Boston's Emerson College, Matthews held various academic positions at institutions including Cornell University, the University of Washington (Seattle), the University of Colorado at Boulder, and the University of Iowa. He served as president of Associated Writing Programs and of the Poetry Society of America. At the time of his death in 1997 he was a professor of English and director of the creative writing program at City College of New York.





Just a Closer Walk with Thee



Smoke rose and ashes fell.
Dad could explain and so could Mom:
Just wait until
you're older. Across the lawn

the sun dragged its relentless
blessing. A crow
let loose a laugh and two aunts kissed
him. Oh no, oh no.

The day went on and on.
Mom said

sullen.

Dad said

tantrum.


Someone was gone:
the child burned like a lantern.




Civics



I have a few thoughts about the news,
declares a citizen, and out they go for a stroll,
those thoughts, two laps of the plaza after dinner.

They nod. The thoughts of others nod.
When they're young and circumspect
they keep a flank to the wall, like a cat.

Later they lurk and flirt, and thus they marry,
and then in suspenders they wheel the offshoots
one lap for pride and one for irony -

but which is which? It won't be long
before they limp around the plaza. Maybe
one day the offshoots will wheel them.

You know the way water can wear a small boulder
in a streambed to a lozenge you could hold
a lifetime on your tongue? The news is like that.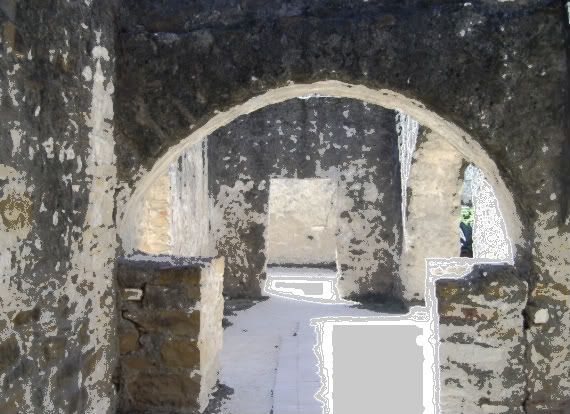 Here's my old poem for the week. The poem was originally published in the journal

eclectica

in 2003, then was included in my book,

Seven Beats a Second

, in 2005.





where things went wrong



life
gets more screwy every day

and I don't like it

I liked it better
when I didn't have to play dodge'em
on the highway
with all the beam-me-up-scotties
with cell phones in their ears

I liked it better
when the crazy person on the sidewalk
talking into the air
really was a crazy person talking to the air
and not a dweeb yuppie
talking to his dweebette girlfriend
on some kind of phone thing too small
for me to even see

I liked it better when men were hard
and women were soft and cars had fins
and the president was smarter than the
average dumbass drunk at the corner bar

I like it better
when Desi loved Lucy
and Gorgeous George was the meanest guy
in TV wrestling

I liked it better
when a microwave
was what your girlfriend did
when she was across the room with her
parents

I liked it better
when I was young

a real up-and-comer

and the pretty girl on the park bench
was waiting for me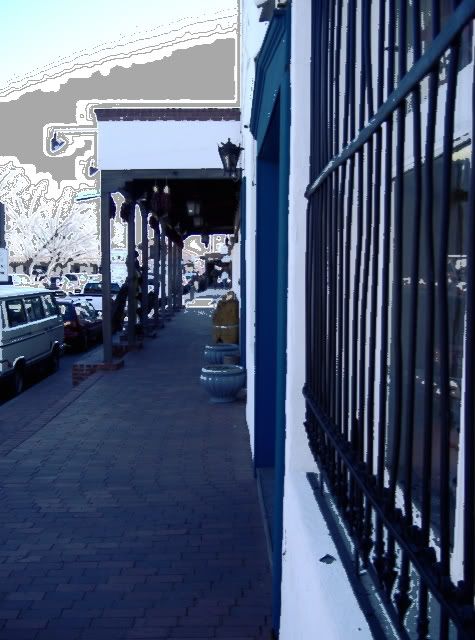 For a little fun here close to the end, here's a piece by

e. e. cummings

from

Etcetera

, a collection of his previously unpublished poems.





9.



like a little bear twilight
climbs clumsily and beautifully the
ladder of the sky(a whipped and very little
bear who goes through his
tricks awkwardly and rapidly at
some fair,fearful of the cracking
whip)and
rungs of
cloud bend one by one under the hustling hairy
body of twilight
of
a little bear helplesslyly who wipes
his eyes with his
paw when the lash flicks his face

gallops wincing

into his cage
& a pale single
star(the performance being
concluded)bows solemnly to you & me.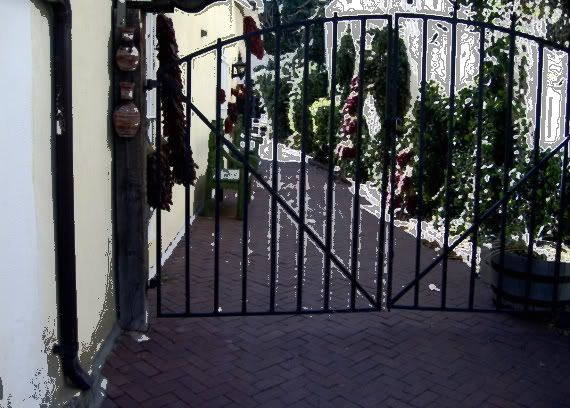 Autumn is a time of transition, the dull, tarnished finish of summer reborn to bright mornings, clear skies, and fresh chill breezes.

I like it.





rites and rituals



its cool enough today,
and if the wind dies down,

I'm thinking
I'll light up my chimenea
for the first time this year,

spend a couple of hours
in my backyard
sitting by the fire,

soaking up
the bite of a cool
autumn day

as the flames,
dancing in blues
and reds and yellows,

bring their own color
to a leaf-hued
afternoon…

it's these little rites
and rituals
that bring order to our lives -

the tags we put to seasons
and days
and the sights as we pass

along the way, bringing
familiarity
to the new and unusual

because there is never anything
so new
we can't find a tag for it,

convince ourselves
we've seen it all before…

yesterday,
the day was cool
but the sun was bright and warm

and the combination
as I lay in the squeaking-clean afternoon
of open-sky sun and chill breeze

was a transition,
the best of two seasons
playing on my body at the same time –

today,
the combination of dark cold and bright flame
will declare the transition

complete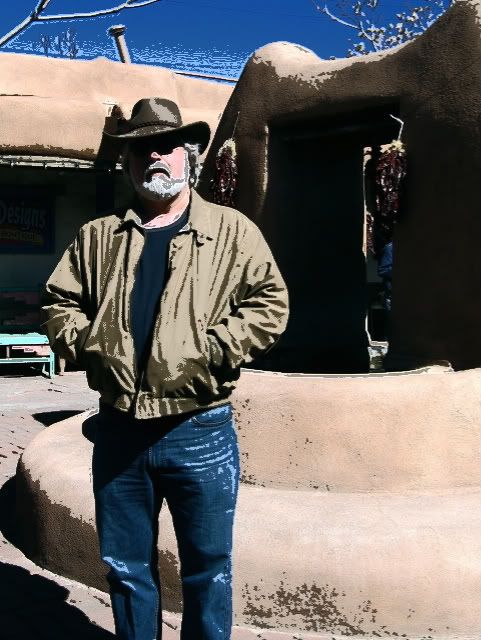 And that's the week.

I'm off to do what I said I was going to do in my last poem, so don't bother me.

As always, remember all material presented in the blog remains the property of its creators. My stuff is mine, but you can borrow it if you properly credit "Here and Now" and me.

I'm allen itz, owner and producer of the blog, soon to be toasty in the sunshine.