Summer Passed On Last Night
Thursday, September 23, 2010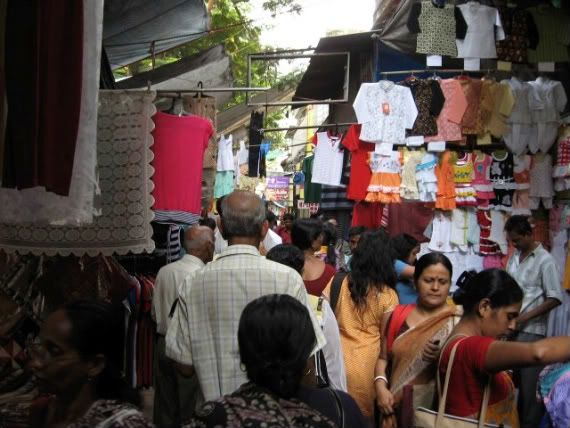 Photo by Arunansu Banerjee
V.10.1





I don't have a featured poet this week, but I do have a photographer,

Arunansu Banerjee

. An avid reader since childhood, he enjoys both reading and writing poetry and says his favourite poets are Rabindranath Tagore, Matsuo Basho, Li Po, Mary Oliver, John Keats, Robert Frost, Charles Bukowski.. He says he just recently became interested in photography and feels a strong kinship between of imagery of a photograph and a poem.

His photographs are street scenes from his hometown, Kolkata, in and around Gariahat crossing, which is in the southern part of the city, located in the State of West Bengal, India.

And with the photographs, my library poets and I.




Maura O'Connor




Testimony





Bill Shields




a chipped black hole





Me




ding-a-ling





Robert Bly


November Fog
Ant Heaps by the Door
Pulling a Rowboat Up Among Lake Reeds
Moving Books to a New Study
After a Day of Work



Me




notes from slower regions of the universe





Lucille Lang Day


Aunt Gert Says at Ninety-Three
Pandora in Berkeley



Me




Ignacio V. - rest in peace





Dennis Tourbin




In Cities





Me




Sunday soiree





Frank O'Hara




The Day Lady Died





Louise Gluck




Messengers





Me


songs at the end of the sea
hymnal



Charles Harper Webb


Mastery
Holiday Inn
The Temptations of Pinocchio



Me




the word is the word





Ramon Lopez Velarde




Newton's Disc





Me




good morning





Rita Dove


Singsong
The First Book



Me




the science of light and color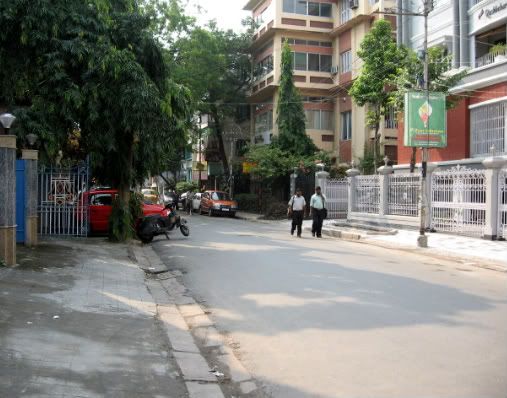 Photo by Arunansu Banerjee





I start this week with two poems from

The Outlaw Bible of American Poetry

, a longer poem and a short one.

The long poem is by

Maura O'Connor

and the short on is by

Bill Shields

.



First, the poem by Maura O'Connor, author of

The Hummingbird Graveyard

. The notes at the back of the book about her say she "is the youngest member of the notorious poetry gang knows and the Barbarians. She lives in San Francisco's seedy Tenderloin District, in a run-down hotel straight from the pages of Tennessee Williams."

I suppose I could google her for more, but I kind of like what I've got.




Testimony



These days
I cover my face with bottled skin
and scented creams
stain my lips the color of rose juice
were black
my eyes deepen

The man who once called me


that girl in the whit shirt


is my lover

He carried me home in a magician's casket
cut me in two
I came out whole

I'm a kindness to climb into
a Dresden doll found in the basement
of a burnt house

These days
I buy the book with the ugliest cover
comb the thick orange hair
of the innocent child
I never was

While my heroes are knocked down
like pinatas
while we wear surgical gloves
to the laying on of hands

I've folded suicide in four
laid it on a bare white shelf
someday it may gather dust
I might toss it away like an old dishrag
I'm young
green as bread mold

I'm seeking witness

I want the testimony of
Hitler
Stalin
the shadows on the bricks
of Nagasaki

These days
the newspapers serve a menu of clay pigeons
bring you own bullets

I want to ban the colors of the television
the perfect thighs
and plastic wishes
I want to put my next breath
in my lover's mouth
I want to burn Jesus leaflets
and wear his sandals

I'm taking it all off
in the bars of my ribcage

While the politicians find work
for each idle child
while two terminal patients
place bets on the existence of God

These days
I show the years when I didn't want to live
in the gray spokes of my iris
I'm coming apart like a ten-cent toy

I carry my head under my arm
like a rag doll

I want to sleep in the ruin
of last night's makeup
I want ancient recipes over instant rice

I want to find the hummingbird graveyard
I want to fill my mouth with black beetles
and walk the edge of Eden

I need a new commandment

I will collect single bars of old songs
I will weep a page of black ink
I will be an unprotected witness

My country serves three-day notice
to the starving
my country's hands are tattooed
on the belly of the battered child
my country sleeps in the snow of television
after its anthem is played

Let's burn the country
and keep the flag

This night is falling in pieces
this moon is cream on a raisin sky

I will evolve thick skin and filter
I will plan my next breath

I will watch the four riders
foam their horses to glue

It isn't over yet


The next poem, the short one, is by

Bill Shields

. He served as a Navy Seal in the Vietnam War for three years. He now lives in Pennsylvania.

"I put my life in the books," he says in his note at the end of the book. "Four titles available from 2.13.61 Publications -

Human Shrapnel

,

The Southeast Asian Book of the Dead

,

Lifetaker

, and

Rosey the Babykiller

," plus, new at the time,

Cordite

. "Everything else," he says, "is pretty meaningless."




a chipped black hole



her smile
was the grave

& her eyes
the elevator to Hell

I put out my hand

she knew what I was






Photo by Arunansu Banerjee





This was my first poem of last week. It describes itself quite well, I think.





ding-a-ling



the bell rings,
and it's poetry time,
ding-a-ling ding-a-ling -

nothing monumental
you understand, it's Thursday,
after all, and nothing

monumental
ever happens on Thursday,
just a little something -

something
not too brave, not too
deep, for it's Thursday, after all

and name me one thing
brave or deep
that ever happened on Thursday,

nothing,
nada,
nichyvo -

that's the best part of Thursday,
the bar's so low,
i can do this in my sleep on

Thursday -
and nothing insightful,
insightful being just not a Thursday

kind of thing, insightful
is for Sundays and alternate
Wednesdays -

and nothing romantic,
my god, man, you want to talk

Romance

on Thursday, it's just not
done,

unless it's our anniversary
or Valentine''s Day,
and even then, our anniversary

or Valentine's day on Thursday
is gonna be kind of dorky,
so i try to avoid years that have

our anniversary
or Valentine's Day
on Thursday - best when

those kind of poems come up
on Saturday
so we can stay up late

and have sex
after reading, then a glass of wine
and a piece of lemon pie -

and, needless to say, Thursday
is no day for epics,
being a small and inconsequential

day,
only small and inconsequential
poems

are called for,
which makes Thursdays my favorite
poetry-writing days,

small and
inconsequential
being my speciality

ding-a-ling ding-a-ling






Photo by Arunansu Banerjee





Here are several short poems by

Robert Bly

from his book

This Tree Will Be Here For A Thousand Years

, originally published by Harper and Row in 1979. I've used Bly's work often here, both as a poet and as a translator/reinterpreter, including an extensive biography each time. This week, I think I'll just leave that part to your own googleish wizardry.




November Fog



This private misty day
with the lake so utterly cast down, like
a child
The long anxious wheels
churning in sand,
the pale willow leaves shedding light
around the "pale bride and groom."




Ant Heaps by the Path



I love to stare at old wooden doors after working,
the cough the ant family makes in ground,
the blackish stain around screwheads.

How much labor is needed to live out four lives!
Something turns its shoulders. When we do work
holes appear in the mountainside, no labor at all.




Pulling a Rowboat Up Among Lake Reeds



In the Ashby reeds it is already night,
though it is still day out on the lake.
Darkness has soaked into the shaded sand.
And how many other darknesses it reminds me of!
the darkness the moment after a child is born,
blood pouring from the animal's neck,
the slender metal climbing toward the moon.




Moving Books to a New Study



First snow yesterday, and now more falling.
Each blade has its own snow balanced on it.
One mousetrack in the snow ahead,
the tail mark wavering in
between the footprints. Dusk i half an hour.

Looking up I see my parents' grove.
Somehow neither the Norwegian culture
nor the American could keep them warm.
I walk around the barn the long way
carrying the heavy green book I love through the snow.




After a Day of Work



How lightly the legs walk over he snow-whitened fields!
I wander far off, like a daddy-longlegs blown over the
water
All day I worked alone, hour after hour.
It is January, easy walking, the big snows still to come.






Photo by Arunansu Banerjee





I was in a really mellow mood when I came up with this quiet little poem.





notes from slower regions of the universe



the first time
we made love
i carried you like

a leaf on the tide
to my bed

~~~

sunday afternoon
in the apartment on Santa Fe,

lying in bed,
watching it rain
through a damp
window screen

watching the rain
in soft sheets
advance
across the gray waters
of the bay

~~~

the house
on G Street

open ceiling

rain on the roof
pattering

banana plant by the window
weaving
green patterns
in the wind

like sleeping in the rain
dry

~~~

the first night home
from the agency

crib at the foot
of our bed

we sleep lightly

listen in our sleep
for his
breathing

~~~

we slip into sleep
flesh to flesh,
spooned
skin on soft skin

my rough hands cupping
your small breasts

~~~

i
sleep
my leg between yours,
your arm across my chest

the fire banked
the embers still glow






Photo by Arunansu Banerjee





Next, I have two poems from

The Curvature of Blue

, the fifth collection of poems by

Lucille Lang Day

, published by Cervena Barva Press in 2009. In addition to her poetry collections, Day had published three chapbooks and a children's book when this book appeared.

She has, in addition to her M.A. in English and Ph.D in creative writing, an M.A. in zoology and Ph.D. in science and mathematics education. The founder and director of a small press, Scarlet Tanager Books, she is also the director of the Hall of Health, an interactive children's museum in Berkeley.

An interesting sidenote - I bought her book at a secondhand bookstore last weekend. Inside the book I found a check for $10 from the poet to someone else, apparently in payment for a chapbook. I'm going to mail the check back to her, assuming she hasn't moved since 2009, tell her that I bought her book, and let her know I'm using a couple of her poems in "Here and Now."

Maybe she'll take a look and be pleased, or, maybe, I'll hear from her lawyers.





Aunt Gert Says at Ninety-Three



All the ladies in Florida wore
white, sleeveless dresses
and carried large umbrellas
that said "Sunshine or were covered
with oranges. They gathered
in the hotel lobby every morning
and walked to a hardware store,
where each one bought a different
kind of nut or bolt while I dove
into the azure pool. I didn't
want to move to Florida because
everyone there appeared to be
at least eighty. so I went back
to New York with my husband,
King David. During the Depression
I almost left him because
he played craps while I worked,
but I got my brother-in-law
to hire him as a furrier. He took
out a loan to buy monkey furs
from China, went into business
for himself, and all the ladies
wore monkey jackets to the opera.
No one else sold them. The men
would have sold their souls to be
first in the monkey business, but
David beat them. they called him
the Monkey King of Seventh Avenue.
Now he's gone, and I wear wool
for warmth, prefer coffee to tea.




Pandora in Berkeley



We should never have opened the box
from J&R Music World, Maspeth, New York.
The digital camera was missing,
but out flew our unpublished manuscripts,
everyone who'd ever insulted us, a video
of all our worst fights. Close behind
surged welfare mothers, families
without health insurance, and children
stuck in second-rate schools.

The newspaper confirms
we should have sent it back unopened:
logging will now be allowed
in previously protected national forests,
and the Feds are distributing
antidotes to cyanide and nerve gas
for expected terrorist attacks.

The radio says stocks are falling,
a high school student was shot
after taking his principal hostage,
and traffic is indefinitely delayed
on all East Bay freeways. I'm already
late for work. I have no time
to fiddle with this box.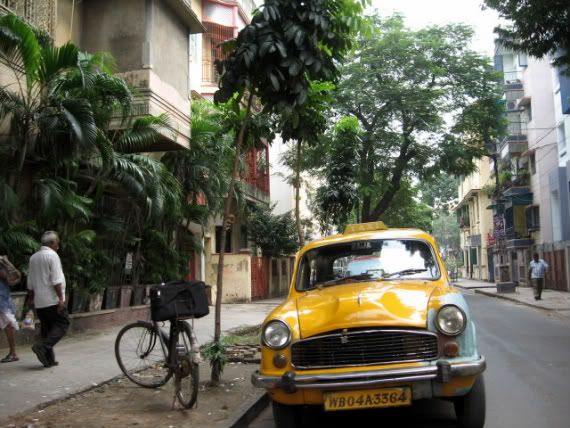 Photo by Arunansu Banerjee





Here's the story of Iggy Vidal, as I barely knew him, or, as is most usually the case, the story of me with Iggy.





Ignacio V. - rest in peace



i met Iggy
a couple of months ago -

didn't know him well,
but we had some good coffee
shop discussions about writing...

a novelist,
very happy that,
at 70,000 words,
he was nearing the end
of his latest,

but mostly he wanted to talk
about poetry - wanting to
try something different, some-
thing that called for a new
set of skills unlike those he had
practiced as a novelist...

he asked me to critique
some of his efforts
and i said i would..

his weakness as a poet
was that of a novelist,
double, triple modifiers,
the kind of thing you might
expect of someone who writes
70,000 words without finishing,

and a tendency to explain
things in twice as many words
as he could have used to show them
to more immediate effect,

but each new poem he brought me
was better, trimmer, more direct
and visual, imagery
encapsulated
rather than exposition expanded
like sentences drug along by a chain

~~~

i read iggy's obituary yesterday,
dead at 60, seven years
younger
than me, and i feel a little guilty,
as we all do when someone dies
who we had come to avoid,
as i began to avoid
him in the end, his demand for
tutoring, his presentation
of a new poem for me to read
every time we met, becoming tiresome,
like homework arriving at a time
when you'd rather read the paper
or write your own poem...

and i felt bad that i have never,
and probably will never,
read any of his books, and i feel bad
thinking of that last novel, 70,000 words
and no ending, 70,000 words
hung forever incomplete...

and i felt bad about how pleased i was
to write poetry, knowing that, though
i don't expect to ever write an opus,
whatever i do write will be done
when i'm done...

and i feel bad
that Iggy would hate this poem,
violating, as it does, all the rules
i told him about - all but the rule
we never got around
to talking about - the rule that no rule
should ever stand in way of what
a poet sees or how he wants to
express it,

the rule of no rule, the most important
rule of
all...

i wish i had mentioned that one






Photo by Arunansu Banerjee





I have a poem now by

Dennis Tourbin

, from his book,

In Hitler's Window

, published by The Tellem Press of Ottawa in 1991.

Tourbin, according to the book's end note, is a poet, painter and performance artist who lives in Ottawa. His visual poems and painted plays have been exhibited throughout Canada, in the US, and in Europe. He says he intends to create multi-media installations which explore the area between painting and literature.





In Cities



In books
the mystery
of stars, the mysterious
world of stars
is there
in books.

Not people stars
like you-know-who
but real big stars
like way-out-there.

In cities
where there is
traffic and noise
and bit steel
buildings,
sometimes
only small pieces
of sky exist
and very few birds,
in cities.

In cities
at night I
want to take
water and lightning
and re-discover
electricity.

Take rope,
make storms,
follow jetstreams
downtown right
to the edge of
the universe.

In cities
my imagination explodes, sends
pictures, small
pieces, fragments
of colour in
every direction.

In cities
I discover
new worlds
in faces,
watch birds
crash into
mirrors,
see lightning
crease the sky.






Photo by Arunansu Banerjee





Another Sunday coming down, as the songwriter said. Here's how mine came down, so far.





Sunday soriee



a child,
a girl, no more than
6 years old

apologizing

saying
i'm sorry

saying
it fourteen different
ways

how
does a child,
a girl, no more than
6 years old

know how to say
i'm sorry
fourteen different
ways

why
does a child
know that many different
ways to say
i'm sorry

~~~

they come in
together
but i don't notice them
until they sit,
back to me, in the booth
in front of me

he is,
i'd say, in his early 40s,
early convert to the
club of gray-haired gentlemen

his companion
small,
thin,
bird-shouldered,
short hair,
his son,
9-10 years old,
i thought,
until they began to cuddle

what a
s
m
all
sm
all
wo
man!

~~~

i saw
Lizbeth Salander
this morning
at the kolache
shop

another
small small
woman

matchstick
arms
tattooed
long dark hair
ponytailed
tight jeans
defining tight
kick-ass butt
defiant
determined chin
intense eyes

everything
i had imagined her
to be

~~~

my
short story writer
friend
has a new book of stories
out

great review
in today's paper

and i remember
him telling me about how
Twain and Dickens
used to write glowing reviews
of their own books
under made-up names

and i wonder

about my next
book

~~~

two very large
guys
sit in front of me

the one furtherest
from me
orders first

four eggs over easy
bacon
grits
waffle
sausage
milk
juice
&,
from his diet,
wheat toast,
dry

the other guy
just oatmeal and
sourdough toast

a pale shadow
of his former self
coming soon

~~

sick old man
and grouchy old woman

at the table next to me
on Sundays

oxygen pack
by his side tubed
to his nose

eats his scrambled eggs
while
grump-grump
woman
has toast and coffee

emphysema -

i know the signs of it

my father died of it
30 years ago

prisoner of his house
and later
his bed in the last years

unable to go out
without a 75 lb. oxygen bottle

i think
of how different
his last years would have
been if there had been
little oxygen packs
with tubes to his nose
in those days

and how glad i am
my mother
wasn't a grump-grump
woman

~~~

Dee Dee

happy
friendly Dee Dee

fell
and hurt her leg

after
two weeks off
came back limping

pained and limping
for another two weeks

rocket-girl
now,
rocketing from table
to table,

trays balanced
on both hands

watch out!

incoming!

Dee Dee

happy
friendly
Rocket-Girl Dee Dee






Photo by Arunansu Banerjee





Next, two poets from

The Harvard Book of Contemporary American Poetry

, the first by

Frank O'Hara

and the second by

Louise Gluck

.



Born in 1926, Frank O'Hara died in 1966 after being struck by a car on Fire Island. He attended Harvard after his two year service in the navy and graduated in 1950. He received an M.A. from the University of Michigan, where he received the Hopwood Award for Poetry in 1951. After receiving his degree, he went to New York where he worked as a curator for the Museum of Modern Art. In his poetry, he wrote candidly about his homosexuality as well as popular culture.




The Day Lady Died



It is 12:20 in New York a Friday
three days after Bastille day, yes
It is 1959 and I go get a shoeshine
because I will get off the 4:19 in Easthampton
at 7:15 and then go straight to dinner
and I don't know the people who will feed me

I walk up the muggy street beginning to sun
and have a hamburger and a malted and buy
an ugly New World Writing to see what the poets
in Ghana are doing these days
&nbspp; &nbspp; &nbspp; I go on to the bank
and Miss Stillwagon (her first name Linda I once heard)
doesn't even look up my balance for once in her life
and in the GOLDEN GRIFFIN I get a little Verlaine
for Patsy with drawings by Bonnard although I do
think of Hesiod, trans. Richard Lattimore or
Brendan Behan's new play or

Le Balcon

or

Les Negres


of Genet, but I don't, I stick with Verlaine
after practically going to sleep with quandariness

and for Mike I just stroll into the PARK LANE
Liquor Store and ask for a bottle of Strega and
then I go back where I cam from to 6th Avenue
and the tobacconist in the Ziegfeld Theatre and
casually ask for a carton of Gauloises and a carton
of Picyunes, and a NEW YORK POST with her face on it
and I am sweating a lot by now and thinking of
leaning on the john door in the 5 SPOT
while she whispered a song along the keyboard
to Mal Waldron and everyone and I stopped breathing


The second poem is by

Louise Gluck

.

Glück, born in New York City in 1943, won the Pulitzer Prize for Poetry in 1993. She is a recipient of the National Book Critics Circle Award), the Academy of American Poet's Prize, as well as numerous Guggenheim fellowships. She was appointed Poet Laureate Consultant in Poetry to the Library of Congress in 2003, after serving as a Special Bicentennial Consultant three years prior in 2000.

Previously a Senior Lecturer in English at Williams College, Glück currently teaches at Yale University, where she is the Rosencranz Writer in Residence, and in the Creative Writing Program of Boston University. She has also been a member of the faculty of the University of Iowa and taught at Goddard College in Vermont.




Messengers



You have only to wait, they will find you.
The geese flying low over the marsh,
glittering, in black water.
They find you.

And the deer -
how beautiful they are,
as though their bodies did not impede them.
slowly they drift into the open
through bronze panels of sunlight.

Why would they stand so still
if they were not waiting?
Almost motionless, until their cages rust,
the shrubs shiver into the wind,
squat and leafless.

You have only to let it happen:
that cru -

release, release

- like the moon
wrenched out of earth and rising
full in its circle of arrows

until they come before you
like dead things saddled with flesh,
and you above them, wounded and dominant.






Photo by Arunansu Banerjee





I have two poems here, one I wrote last week, and another, i wrote years ago. In the older poem I imagine a time when aliens from far-away stars discover intelligence on the earth, and it isn't ours, leaving unsaid imagined consequences. I included the poem in my book, but never published it anywhere else.

I think the poem predates the star trek movie, but can't swear to it. I've had the experience before, writing a short story completely laying out the premise for "Planet of the Apes" five years before the movie came out. If the story had ever been anywhere outside my closet, I'd have sued someone.





songs of the furtherest seas



a song
sung over and over

sometimes
a lone singer

sometimes
all of his kind
singing the same
song across a wide
ocean, sometimes
singing the same song
together

leviathans
singing leviathan songs

just,
it seems,
for the joy
of the singing

yet,
the slaughter
continues

~~~

but, christ, the
hunters say

what the hell good
is an animal
if you can't have the
the pleasure
of killing
it?




hymnal



from somewhere in the very deep
a great blue sang today, a song
of salty tides and bright mornings
fresh with sun and ocean air

a love song
among the giants

from somewhere in the other deep,
a growing choir responds, sings
of star-blinks and novas flashing,
songs of creation, songs of despair,
songs of spinning little worlds
that come and go and leave behind
the poetry of their time in passing

each,
another song
recorded for time never-ending






Photo by Arunansu Banerjee





Here are three poems by

Charles Harper Webb

, from his book

Reading the Water

, the 1997 Morse Poetry Prize published in by Northeastern University Press.

Webb, a poet, professor, psychotherapist and former singer and guitarist, was born in Philadelphia and grew up in Houston. He earned his B.A. in English from Rice University, an M.A. in English from the University of Washington,and an M.F.A. in Professional Writing and his Ph.D. in Counseling Psychology from the University of Southern California. He teaches at California State University,

I think I probably say this too often about too many poets, but he is one of my favorites.





Mastery



While fourth of July hordes crowd Crowley Lake
in motorboats and cabin cruisers, dredging
bottom with their Power Baits and grappling-
hooks and strings of flashers long as freight
trains, yelling, "Any luck?" "Hell, there's no
damn fish in this hole!" -cursing the sales guy
at Sports Chalet, swearing they'll never buy
another

Field and Stream

or Spin'n'Glo,
and old man wades ashore, stiff legs hoisting
him up onto the sand. Mobs of the skunked,
like shoppers nothing fits, hurl their array
of gear down in their vans, and sneer, "Catch anything?"
He smiles and says, in a soft voice - full of bunk,
they know - "I got a few. I guess I did okay."




Holiday Inn



It stalks the city's outskirts like some wonder
on

Wild Kingdom

. Green-and-gold signs lure
bright-colored cars out of their schools to blunder
into its wide jaws where, uninjured,
the disgorge their laughing guts. Inside
are heated pools, sauna, Jacuzzi, cocktail
lounge, plush rooms with king-sized beds, wide-
screen TV offering "Hot Male and Female
Action." Your personal phone connects you
to the world through computers which, because
they care, provide meals, massages, new
clothes, even typed notes from Santa Claus,
and only mention payment if you're declasse
enough to scorn their offer please to stay.




The Temptations of Pinocchio



We see Satan in Foulfellow the fox,
seducing Pinocchio from school, then shipping him
]to Pleasure Island, where he smokes and loafs
and nearly makes a jackass of himself.

But behind Geppetto's smile, the beauty
of the Blue Fairy, the cuteness of Figaro the cat,
Cleo the fish, the singing conscience
Jiminy Cricket, Old Scratch is cackling too.

Skipping to school that first day of his wooden life,
Pinocchio is skidding toward a land
where boys are named Percy or Fauntleroy,
and always mind their moms, and never cuss

or fight or get their clothes dirty or talk
with their mouths full, and then one day -
reading their Bibles, dabbing specks of crumpet
off their little vests - their faces flatten,

bodies shrink, eyes bulge, noses turn black.
They drop down on all fours, long, silky hair
sprouting everywhere except the thin shafts
of their paintbrush tails. When pudgy, perfumed

demons flounce in and drag them off to sell
to fat ladies who hug and slobber, feed them
chockies, then spank them when they poo-poo
on the rug, they don't fight back; but for some reason

their dog brains can't comprehend - even as Pinocchio
homers through a stained-glass window,
slides a dead rat under a girl's chair - they dream
of wolf packs tracking deer through snow woods,
pulling one down, tasting its hot, panicked blood.
This excites them so much that, on their puffy
pillow beds, their legs twitch, their jaws snap;
they try to howl, and wake up hearing yap, yap, yap!






Photo by Arunansu Banerjee





Catching the religiosos babosos on one of their interesting days always leads me into the brush. At least I have fun.





the word is the word



the interesting thing
about
listening to the religosos

barbosos
talk among themselves
is that in their deeper, less

guarded discussions
they say things,
complicated things,

to each other
they would never say
from their pulpits

~

like yesterday,
before drifting off into
football chatter,

they talked about
the central premise
of christianity,

the proposition that christ
died for our sins,
and how that didn't become

a part of church doctrine
until the eleventh
century

and how, up to that time,
hundreds of different
versions of the christ story

had percolated through
the remains
of the old roman empire,

different both in detail and in the
most basic elements,
who was jesus - what was jesus

and how the rulers of what would
become
the new holy roman empire

said, finally, enough is enough,
this is the story
and if you don't buy the line

we have plenty of burning stakes
for heretics who dispute
the word

~

but don't expect any of that
to come up at sunday services
for the word is the word

and that's for certain
and certainty is their business,
the business

of all religion, whether it comes
with a bone through its nose
or in a pinstriped suit,

whether it comes in a jungle hut
or a suburban garage
of a grand, tax-exempt, glass palace

because it is not truly eternal salvation
we all want, being unable to truly
imagine such a thing,

but certainty
that somewhere,
sometime,

someone is on our side,
for we are fearful creatures,
brave in our first leap

from aboreal security to the open
savannahs where great beasts
roamed wild and hungry,

but, amidst all that blind courage,
fearful still, always searching
a rock to anchor us in the heaviest

storm,
a reassuring presence
in the cold-dark,howling night

~

and thus, adam
was born,
and from his essence,

eve






Photo by Arunansu Banerjee





Now here's a poem by Mexican poet

Ramon Lopez Velarde

, translated by

Margaret Sayers Peden

, from the collection of his work,

Song of the Heart

. The book was published by The University of Texas Press in 1995. The book includes wonderful illustrations by Juan Soriano.

Velarde was born in 1888 and died in 1921. His work is generally considered to be postmodern, but is unique for its attention to the countryside and culture of the rural peoples of his country, to the point that he was known at the time as the "poet of the provinces." He achieved great fame in his native land, to the point of being considered Mexico's national poet.





Newton's Disk



Omnichromy of a perfect evening...
The soul, a muted horn,
and he light, sublime,
and fortune, replete,
and Life, a fairy spirit
set free from her prison to love.

Leaden sky.
In the west, a curl
of saffron.
and angel's overturned inkwell.
The breee, a doleful
refrain.
On the golden rapture of the hill,
green vapor, like a dragon's
breath.
And the bewitched valley
strains toward a kiss filtering
through the transoms of the horizon
through the transoms of the horizon.

A time of secrets,
like those known to the thimbles
of despairing seamstresses
who entangle their mortal monologues
in the skein of empty hours.

As secret as you were
in yesterday's hand,
rosy lode,
canary grass,
and d'Orsay perfume.

Evening, like a rehearsal of
happiness amid May's petals;
evening, Newton's disk, a time when
spring was omnichromy
and Life a spirit
set free in passive love...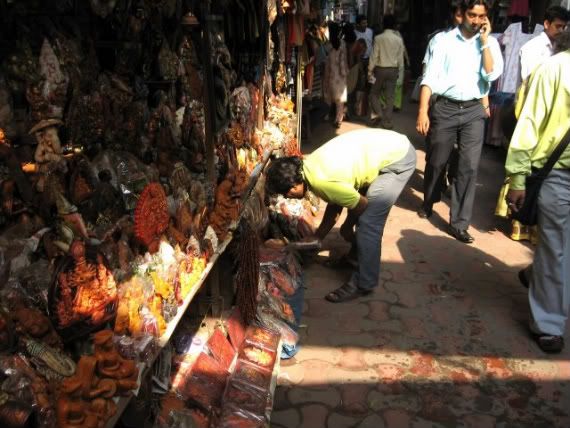 Photo by Arunansu Banerjee





Just another morning poem. Beautiful mornings this time of year.





good morning



the moon
a silver disc
in the blue blue sky

it's canyons
shaded
from the morning sun
and blue,
like the sky

~~

the grass
deep green
and thick,
grown high again
by the rain

itching
my ankles

~~

leaves
have begun to drop

cover the ground

fertilizer for next year

the pine trees
murmur
in the wind

keep their secrets

keep their
leaves

~~

chill mornings

i put aside
my summer bright
patterns

can't
find my faded blue
over-shirt

my october shirt
for chill october mornings

~~

visions
of pumpkins

orange orange orange

sunrise globes
in a just tilled
field

orange islands
on a moist brown sea

~~

we walk

draw deep breaths

together
sniff the cool
untouched air

together
in the still morning

together
still






Photo by Arunansu Banerjee





Next, two short poems by

Rita Dove

, from her book

On the Bus with Rosa Parks

, published by W.W. Norton in 1999.

I've used Dove's work many times here, including a full biography each time. This time, it's late in the afternoon and I'm tired and my fingers are behaving like digital deliquents so I'll let you do your own googlating.





Singsong



When I was young, the moon spoke in riddles
and the stars rhymed. I was a new toy
waiting for my owner to pick me up.

When I was young, I ran the day to its knees.
There were trees to swing on, crickets for capture.

I was narrowly sweet, infinitely cruel,
tongued in honey and coddled in milk,
sunburned and silvery and scabbed like a colt.

And the world was already old.
And I was older than I am today.




The First Book



Open it.

Go ahead, it won't bite.
Well...maybe a little.

More a nip, like. A tingle.
It's pleasurable, really.

You see, it keeps on opening.
You may fall in.

Sure, it's hard to get started;
remember learning to use

knife and fork? Dig in:
You'll never reach the bottom.

It's not like it's the end of the world -
just the world as you think

you know it.






Photo by Arunansu Banerjee





I get up early, every day, move right on into breakfast and my poem of the day - usually done with that by 7:30-8:00, I love the freshness of the early morning, just as the sun begins to come up.





the science of light and color



dawn
takes it own time
this morning -

from midnight-dark
to still dark enough
that the lights on I-10

are like a light strip
on a dim wall,
parking lot on this side

of the wall, green pasture
on the other, deer
visible at their morning feed,

grass so green
from rain last month,
as to seem, like the cloudless blue

of the sky for the past week,
cartoon art inked by an artist
giddy with possibilities of color


in a black & white world -
art, music, poetry, we think
coloring a black & white world

finding today
the greater artist bringing pale rose
then brilliant orange to the sun's arising,

green to the trees and pastures where
deer, white tail flagging, graze,
crystal blue to the sky, burnt umber

at the dusky edge night, echoing
from tree to tree as the darker dark
descends, opening the sky

to the wonders of
light
unseen by day

~~

i know of the science
of light and color
and am content in my belief

in the creative power
of random molecules mixing
through the natural lens of prisms,

content that the great artist from whom
we learn all our concepts
of beauty and grace is an impersonal
and accidental
creator...

but sometimes it is more wonderful
to believe it is all a purposeful
creation,
intended for my eyes,
and, yes, yours as well

~~

and now
the sun is fully up
bright, and, as promised,

in a sky
of cartoonist
blue





Photo by Arunansu Banerjee





Okay, we're done.

As is

always

the case, all the material present in this blog remains the property of it's creators. You can have my stuff if you want it, just properly credit both "Here and Now" and me.

I am allen itz, owner and producer of this blog and the first new episode of Dexter and the first Lizbeth Salander movie are both on my TV's on-demand channels so leave me alone don't bother me for a couple of hours.