Mild Kingdom
Thursday, September 16, 2010

VI.9.4.





I'm having to do my own "art" again this week, but on the poetry side I have help from featured poet

Joanna M. Weston

who presents us with four of her recent short poems. Joanna, who has lent her work to me often, has had poetry, reviews, and short stories published in anthologies and journals for twenty five years. Her middle-reader, 'Those Blue Shoes', published by Clarity House Press; and poetry, 'A Summer Father', published by Frontenac House of Calgary.

Here's the week's lineup.




Rabindranath Tagore




Highest Price





Me




finding the current again





Charles Bukowski


Nana
Poor Mimi



Me




impinging





Jimmy Santiago Baca




Two

from

A Love Story in Poems





Me




pot roast chronicles





Arlitia Jones




Butcher's Daughter





Joanna M. Weston


In Tom's Shopping Cart
Mad North - North - West
Waiting
The Textures of March



Robert Penn Warren




cycle





Me




continuity



From the

Manyoshu


Two poems



Me




this old bed





Naomi Shibab Nye


19 Varieties of Gazelle
A Definite Shore



Me




anita eckberg, dancing





Anne Sexton


Her Kind
The Exorcists



Me




walking with a friend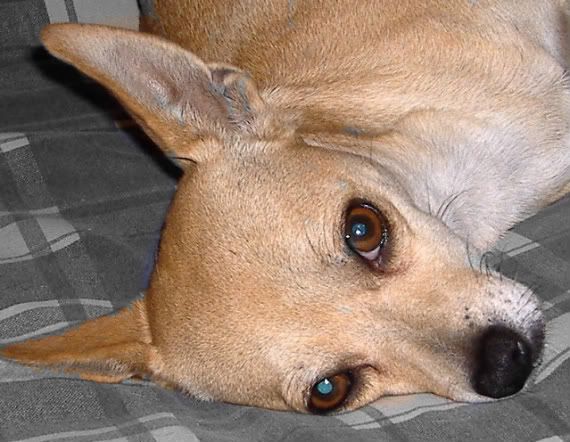 A somewhat eccentric selection, I suppose, but I begin this week with a poem by

Rabindranath Tagore

from the book

Selected Poems

, first published in 1985 and reprinted by Penguin books in 1994 with some revisions to the introductory text.

Tagore was born in 1861 and died in 1941. He was a Bengali poet, novelist, musician, painter and playwright who reshaped Bengali literature and the first non-European to win the Nobel Prize in Literature. His poetry in translation was viewed as spiritual, and this together with his mesmerizing persona gave him a prophet-like aura in the west.

He modernized Bengali art by spurning rigid classical forms with poetry, novels, stories, songs, dance-dramas, and essays that spoke to political and personal topics and was, perhaps, the only poet/composer who wrote anthems of two countries: India and Bangladesh.

I can't pass up this picture from Wikipedia. Tagore is the one on the right.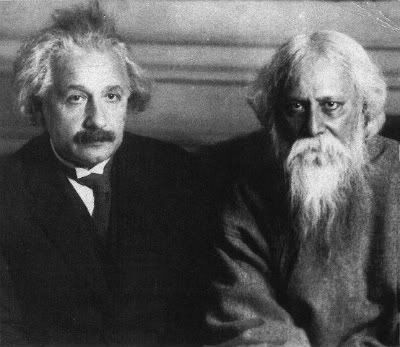 All the poems in the book were translated by

William Radice

.





Highest Price



"Who will buy me, who will buy me, rid me of my cares?"
Thus I shout and thus I wander through my nights and days;
And with each day that passes
My basket presses
Upon my head more heavily.
People come and go: some laugh; some watch me tearfully.

At noon I make my way along the king's great stone-paved road,
And soon he comes in his chariot, sword in hand, crown on his head,
"I'll buy by force," he says
And grabs me, tries
to drag me off. I wriggle free
With ease; the king climbs into his golden chariot and rides away.

In small back lanes I wander past bolted and shuttered doors.
A door opens; an old man with a money-bag appears.
He examines what I have
And says, "I'll give
You gold." He returns again and again,
Empties his purse. With far-off thoughts I carry my basket on.

At evening over the richly blossoming forest moonbeams fall.
Near to the base of a

bakul

-tree I meet a beautiful girl.
She edges close: "My smile
Will make you sell,"
She says. Her smile soon turns to weeping.
Softly, softly she moves away into the woodland gloaming.

Along the sea-shore the sun shines, he sea breaks and rolls.
A child is on the sandy beach: he sits playing with shells.
He seems to know me; he says,
"I'll buy your cares
For nothing." Suddenly I am released
From my heavy load; his playful face has won me free of cost.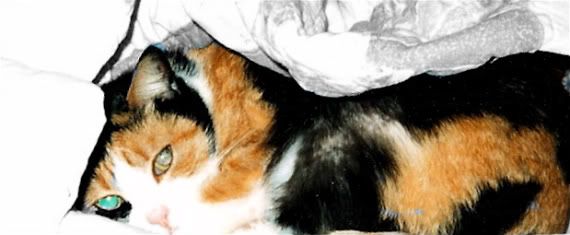 Took a little drive today, just for the driving, a break from the things i've been doing the same every day.





finding the current again



headlights
heading west,

a string of them
one after the other

each pulling their section
of the string

at 75 miles an hour,
on I10, then left or right

on Loop 1604,
off to their appointed hive,

worker bees
as daylight slips

across the hills, buzzing
until dark edges back...

i will join them on the road
as soon as they get

where they're going and
out of my way -

but no hive for me, a drive
in the hills instead,

Reba and i needy for a different
day from yesterday

new trees to see, green
from late summer storms,

new rocks and grass
to sniff

new and exotic smells
to take an old dog's mind

off idle,
this old dog, as well, too

many days like too many
days before,

an ever shrinking circle
of here then here then here

and the sun goes down
and a whole goddamn day

forgotten by weekend, more time
lost as time runs short, the same things

undone as were left undone
the day before

and the day before
and the day before

and the day before
and time runs short for doing

things undone - time to clean
the slate, wipe the board,

blackboard, green board,
white board and dry erase,

and time goes on
and everything

changes
but the things undone...

time to break the circle,
see new trees,

sniff new rocks and grass,
pee in a creek

and watch the currents of life
take me;

join the flow of life again,
from hills to plains to sea,

the unique salt of me
joining the wide salty sea,

life joining life
before time is too short

and all the things undone
are forever never done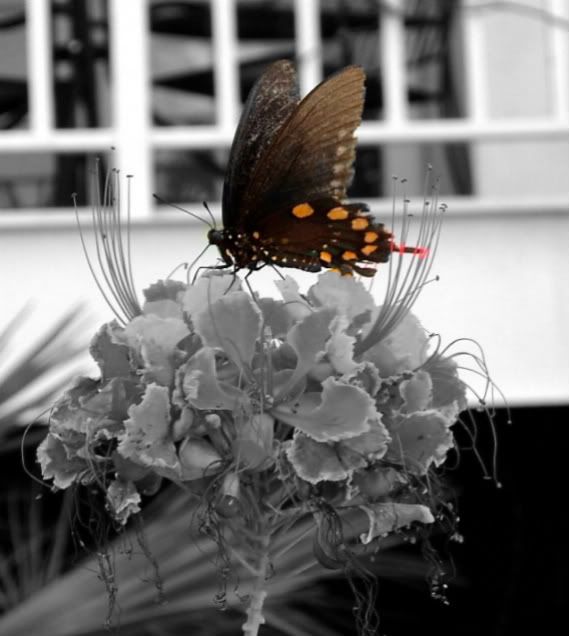 Trying to think, who can I come up with most opposite to Tagore. How about

Charles Bukowski

, especially when the subject is women.

So here are two Bukowski poems, from one of the numerous collections published after his death,

what matters most is how well you walk through the fire

, published by HarperCollins in 2002.





Nana



she has fucked 200 men in ten
states.
5 have committed suicide
3 have gone entirely mad.
every time she moves to a new city
10 men follow her.
now she sits on my couch
in a short blue dress
and she seems
quite healthy and chipper
even looks innocent.
"I lose interest in a man,"
she says,
"as soon as he begins to care for
me."
I refill her drink
as she pulls her dress up,
shows me her black panties.
"don't these look sexy," she asks.
I tell her that they do look sexy.
she gets up, walks across the room
through my bedroom and into the bathroom.
soon I hear the toilet flush.
her name is Nana and she has been living on
earth for the past
5,000 years.




poor Mimi



poor Mimi Trochi
she is probably the most beautiful woman I know
and young too, still young, but
she keeps running into trouble,
twice in the madhouse,
shacked up and deserted
beyond counting
but she knows I am one of those rare old-fashioned men
and she comes to me for strength
but all I can give her are hot kisses,
and we are always interrupted by lightning or chance
or bad luck
and poor Trochi and I never seem to get beyond the
hot kisses,
and I am usually luckier hat way,
and she certainly must be - if you want to call it luck -
with her several children to prove it.

for one of the handsomest women on earth
this could all be a puzzle
especially since she has a mind and a soul, but
Trochi simply chooses wrong,
she chooses indifference to begin with,
she believes indifference is a strength, and
I have suffered right along with Mimi Trochi and
her indifferent men and
although I have never stuck it into her
she keeps coming back
with stories and sobs
looking more handsome than ever,
we don't even kiss anymore,
all those hot kisses gone forever,
I am just not indifferent enough.
"you had your chance," she tells me,
showing me her newest baby.

I don't know what to do about it
so I phone my girlfriend and say,
"do come over. Mimi is here with her baby
and we are celebrating."
my girlfriend comes over, picks up the baby and
tortures it in her loving way
just as she does me.

and then I tell Mimi that we must leave for dinner,
my girlfriend and I,
and Mimi says, well, all the traffic
now, it's 5 in the afternoon, could I stay a while?
and so we leave handsome Mimi Trochi
there and drive off,
and I don't worry too much
because I feel that Mimi does love me in her own
way,
and coming back the next morning
I find nothing missing,
only a small phone bill later,
a call to Van Nuys and a call to Pasadena,
hardly anything for a woman in her state,
you know how it usually is:
a call to New York or Philadelphia
or London or Paris or worse.

I have her phone number written down
and I am going to invite her to my New Year's party
if she's still in town
then.
that day we left her at my place
she said she was going to try to get a job
as a belly dancer
at the Red Fez, a Turk, she said, owned the Red
Fez and he was giving her some real
trouble
but might offer her the job
anyway.

having known Mimi Trochi this long
I was afraid to ask her
what the trouble was.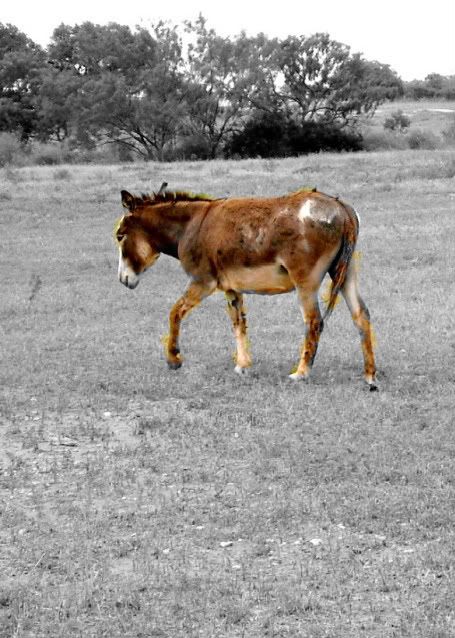 Dark clouds seem to be gathering around me. Maybe I should start laying off the bean and cheese taquitos.





impinge



dark tides
impinge
on the brightest day

(impinge -
that's what my neighbor said
my mesquite tree was doing to her yard and

i was thinking she was going to call the law,
such activity possibly
against the laws of Texas

not to mention Moses' missive
from the mount,
"thou shalt not impinge upon thy neighbor" -

"chop it off,"
she said,
jeez, that seems excessive,

"you can borrow my chainsaw,"
she added,
and i thought, double-jeez)

but then i found out what
"impinge" means
and decided it's a perfect word

to describe
what i've been feeling lately -
a free-floating existential apprehension

that many of the basic assumptions
around which
i have constructed my life

are called into question
by the times, sanity, for example,
and good will, the lubricants

that oil the machinery of daily life,
called into question
as i see insanity and ill-will and assumptions

of both screaming at me
from newspaper pages every day,
the only questions at question -

who among us is more aberrant
or more lost in the malevolence of
cultural and personal spite...

your tree is impinging
on my yard
the woman says...

good lord, woman, don't you know
haven't you noticed,
the sky is

falling...

or
will
be
s
o
o
n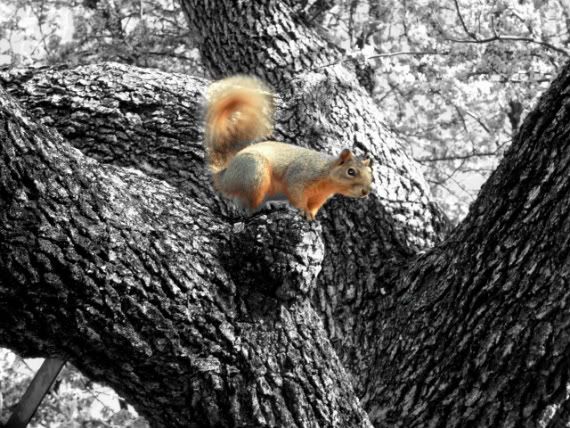 Next, I have a longish poem from another of my favorites

Jimmy Santiago Baca

, from his book

Healing Earthquakes

, published by Grove Press in 2001.

I've used Baca's poetry many times and have included a lengthy biography each time. This week, I'll keep it short. He was born in Santa Fe, New Mexico. His awards and honors include the Wallace Stevens Chair at Yale, the National Endowment of Poetry Award, Vogelstein foundation Award, National Hispanic Heritage Award, Berkeley Regents Award, Pushcart Prize, Southwest Book Award, American Book Award Award, and others.

The book is sub-titled "A Love Story in Poems" and the poem I've chosen is the second from a series titled "Meeting My Love, True to My Heart and Loyal to My Soul."

It's one heck'uv a love poem, one of 18 in the series, all just as good and all, unfortunately, too long to use here.





Two



Lisana, your eyes, slanted up a little
with black eyeliner,
make you look like a majestic jaguar
prowling in thick jungle leaf and vine growth -
hanging out in Panhandle Park,
on a pier at Fisherman's Wharf,
in the misty dawn, staring at the indifferent sea
and gazing at Alcatraz,
feeling like a prisoner myself,
I dreamed of a woman
like you, Lisana,
with gold loop earrings, Mayan-princess face,
elegant eyebrows and brown eyes -
your power exceeds the charm necklace
made of blessed herbs and precious stones
I wore to ward off evil, made for my by a Healer Woman
in Bernalillo, and you at my side
made marked cards and crooked dice in my pocket worthless,
when you narrowed your eyes and looked into mine,
when you stroked and caressed my face
made me smile and frown,
going from kissing to arguing in minutes -
sadness in my soul when I made you look down,
holding your tears in, your lips slightly open,
your eyelashes sweeping out from your eyelids,
made me reach over and comfort you,
made me say it doesn't matter, though it was September,
you smiled and Christmas lights went on in the air,
and your smile and your white teeth
exposed an innocence in you,
like a baby jaguar gnawing at a piece of bone,
throwing your head back with your long black hair ponytailed
and it bouncing around as you laughed
sent a howl through my blood to touch and feel you,
to get nearer to you in heart and soul -
believe in me baby, believe in me baby,
people like me are as real as the holes in a fugitive's shoes
in ice-cold water
running from the dogs -
we both close our eyes,
breathing a lover's sigh and quivering a lust-thigh groan,
breathing your body scent in, the smell of tears on your cheeks -
and then your quick-flash anger, nostrils flared,
give you the appearance of a calm priestess, looking down,
older than your sweet young years.
Then, as I open my eyes, you give me that
little-girl glance, hair falling to one side, let loose from
ponytail and hanging off to one side of your face,
makes me want to tap-dance, clap my hands, baby,
to a song and tell you with trembling raging love-knotted
lonely words that I'll never break your heart.

* * *

Late we walk
San Francisco streets
stopping for coffee and cake
taking a seat by the window.
I tell you I am from the hill country of New Mexico
communal mail box
stony paths walked by grandparents and grandchildren
for centuries
where silence pieces together the stories of lives
like embroidered colorful squares
into one quilt
each life overlapping and bordering the other.
You tell me you dance, you write poetry.
I rub my words together like a thumb against guitar strings
my words seeking the passion and truth
of my soul to share with you,
as lust simmers from my loins when I look into your beautiful face
the way a ruddy seaman's face on a pier simmers
when he looks up and sees the sea storming -
like him, my heart is grub-lumber of a dying ship
that rots in dry dock without your love.
How small my life really is
how little I have done
how small my heart pounds thump/poom
thump/poom
thinning itself to a papery end
of dust in the grave dogs sniff
and leaves and grass cover, without you.

I have never known how to love.
I have been indifferent as the cattle-car hobo
when it comes to my emotions,
my attention on grasshoppers, suns, moons,
on the deep sadness in people settled down
in suburbs
who have drawn back their lives.
That is why I love you -
you remind me of those who let go of what they treasured most
and instead teach their hands to reel in dark seasons from
the heart
having lived it in the white fire of the wind and sail
half naked, their words ripple over
and brim the beach.

I am earth and you are water.
We have come to San Francisco to talk of love,
where houses lean
on the downside of a hill and the exterior woodwork is
steeped in another time
of crossbones and skulls.
I am a poet and the sea molts
the lost maps in the darkness of m being
that would tell you the story of my love for you,
that would tell you the story of what happened to in
another lifetime
when we loved each other, when we knew each other,
when we flew to the edge of the sea
and our spirits freed themselves
as gifts to each other.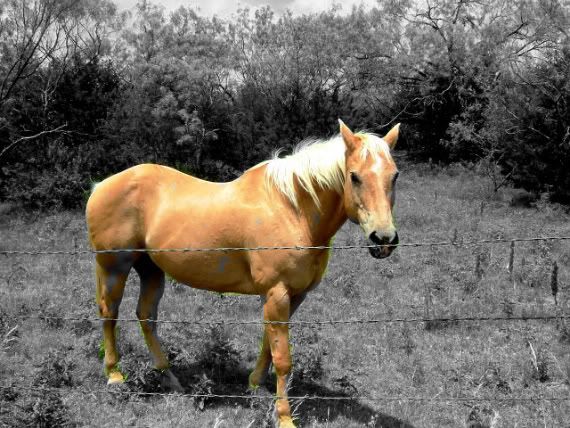 Eating breakfast peacefully at my restaurant, and in the door walk two people from my distant past, great influences on me from a very young age.





pot roast chronicles




i was about 5
and it was one of my favorite

little golden books -
about a couple,

a mr. & mrs. flibbertigibbet,
or something like that,

and a pot roast -
mr.flibbertigibbet, a great lover

of pot roast, wanting pot
roast at every meal

and mrs. flibbertigibbet,
the greatest pot roast cooker

in the whole world, until
one day, she burned the pot

roast and mr. flibbertigibbet
didn't get his pot roast...

and i don't remember
what happened, but i think

they went for a drive
in the country or something,

the story's dramatic arc
fading at that point, but i was

only 5 and didn't care
and probably wouldn't remember

anyway, the whole pot roast
thing is what interests me now, the

the metaphor of desire
gone stale, sublimation purposely

sabotaged by mrs. flibbertigibbet,
sick and tired

of daily submission
to her husband's pot roast fetish,

a long and successful marriage
gone sour because of failure

of imagination, mr. flibbertigibbet
never "getting it," never noticing

that his wife was going over the
edge over his pot roast proclivity,

trying, day after day, to save her
marriage, dressing up in a sexy french

maid costume when serving his
pot roast, him never noticing, eating

his pot roast and mashed potatoes
and peas and corn, oblivious...

and beyond that fable on the dangers
of a stale marriage,

an allegory for out time, this little
pot roast story, driving

our suv's day after day, wasting
precious resources, befouling our

precious natural fluids, rivers afire,
seas clogged with garbage and crude

never noticing the storm rising in mother's
eyes, the pain disfiguring her face,

oblivious...

but then maybe it's not that complicated,
maybe it's just what it seems, a story

about pot roast, never to be thought of
again if mr. and mrs. flibbertigibbet hadn't

just walked in and sat in the booth
in front of me, both tall and thin, just

like in the book, prim and proper,
dressed for summer-sunday, eyeglasses

and bow ties and i am transported
back 60-plus years, to the opening page

of the little golden book, with the two
of them standing, stepping out of the book

now and having breakfast, a waffle
for the mister and cold corn flakes for

his wife - and that's what settled it for me,
going to a restaurant at 7 am for cold corn

flakes, if that's not a flibbertigibbet little golden
book breakfast i don't know what it is...

so what next....
the little engine that could puffing

right on
by

and what in the world would we make
of that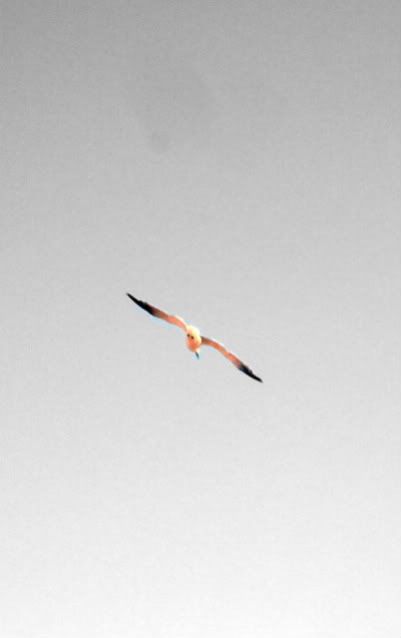 Next, a poem from another of the first books I bought when I started "Here and Now,"

The Bandshaw Riots

, a first collection by Alaskan poet

Arlitia Jones

. The book was published by Bear Star Press in 2001.

Jones was born in Washington, but moved to Anchorage, Alaska when she was seven. Her parents opened a wholesale butcher shop, teaching the trade to Jones and her brothers as soon as they were old enough to help out. Jones worked full time with her parents as a meat wrapper and bookkeeper. She received an MFA in poetry from the University of Alaska, Anchorage in 1995 and teaches creative writing at the university now, part-time. Recipient of many honors and awards, she lives with her husband in Anchorage, spending as much time as they can at a cabin they built by hand in Ninilchik.





Butcher's Daughter



Taped to the cooler, the day's cutting
list includes: T-bones and chucks,
short ribs and sirloin tips, then
pork chops and pork steak,
ham hocks and shanks. He spends
hours standing in one spot
running primals across the blade
while the bandsaw riots in his ear
like a wasp gone berserk in a jar.
One nick and his fingers would flip
like dice tossed on the stainless tray.
It's a matter of pride and luck
his hands are whole, even so,
scarred as two dogs
that fight for their living.
He's worked this shop twenty-five years,
taught my brother to run the saw,
hired me to wrap meat and
two nights a week sent me
to state university where one day
in class a history professor
came up with this; Children live the lives
their parents only dreamed of
and all I could think was
What the hell was it
my dad was dreaming back then?
Back when he was the age
I am now
A daughter
is not rare in her desire
to be something more than she is
and change the course of a history made
from the deeds of an obscure man

Neither of us picked this
as a life's work and yet we're here
most our lives and the goddamned
saw runs all day, every day,
whines through bone
like it's a piece of balsa, divides
profit from loss, drowns out
the oldies radio and the delivery kid's
blow-by-blow of last night's Cowboys game.
When the body moves by rote
the auxiliary mind freewheels.
He figures it'll take twelve 2x6s,
five pounds of nails to add
the deck on the back of the house.
He wonders if the steelhead are running
in the creeks about now and thinks how
in fall the woods begin to look
like a famous painting, maybe
something by Van Gogh who,
he once read in a book I gave him,
lost his faith preaching
to Belgian coal miners, and
at eh same time found his art.
Something is always
given up.
Is this where the kid comes in
to recover what a parent lost?
On the other side of the cutting room
I'm Saraqn-ing hamburger, 700 pounds,
one pound at a time (holy fuck!
I'm gonna be here the rest of my life!)
and thinking up the lines of a poem
I'll be too tired to write
by the time I get home.
Out the window I can see a magpie,
in its beak a hunk of fat
it probably found in the dumpster.
I watch as the crazy bird
pecks a hole in the dirt
and slips the fat in
like a gardener planting a bulb.
What if my dad had been a gardener?
I'd be growing flowers all day,
my hands black with dirt - and then
I laugh because now the bird
is tamping the ground, rocking
back and forth on its scrawny feet
like a tap dancer - maybe
we were supposed to be dancers, and
I'd be running taps across the concrete
floors. I'd ricochet off walls,
stomp on the table tops - then
the bird flies and I think
no, I'd rather fly, Definitely
rather fly.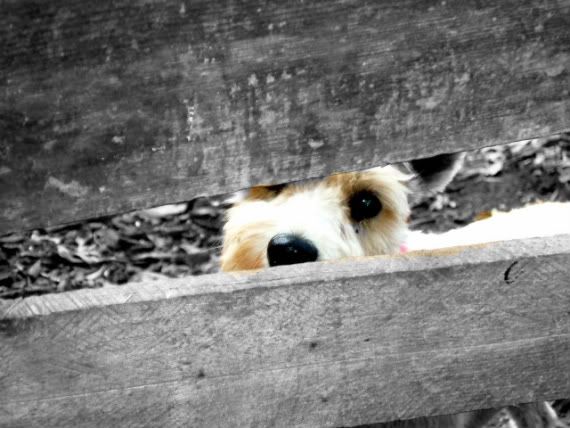 Now here are four short poems from my frequent guest and featuared poet,

Joanna M. Weston

.





In Tom's Shopping Cart



a sweater from the ditch
four mismatched socks found outside the
&nbsp health spa
a pair of jeans flown off a washing line
half a packet of hot-dogs out of a garbage can
an almost-empty bottle of rot-gut wine
flattened cardboard for shelter
a worn sleeping bag, found at the campsite
&nbspoutside town
and eighty-five cents in his pocket
under a thin blanket






Mad North - North -West



Abe lost his shoes
when he slid off
his motor bike

left them in the gutter
with three dimes
and a lemon drop

thought them washed
out to sea
with the "Nina"

went barefoot
for a week or five
until winter came

when he bought boots
from the second-hand store
and wore them on his hands





Waiting



set signatures
in amber

weave harmonies
with rose petals

while I sing
shrouds of appeal

listening for welcome
and farewell






The Textures of March



rain-beaded branches
fold against pearl-grey velvet
smoothed by a forgotten sun
scarved with ashen silk
behind piercing trees

birds fling
lines of flight
leaving no mark
on earth's fabric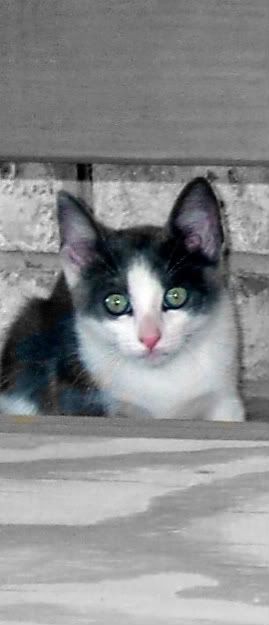 Here's a poem by

Robert Penn Warren

from his collection

Rumor Verified - Poems, 1979-1980

, published by Random House in 1981. Best known for his novel (and play>

All the King's Men

, Warren was a constant writer in all genre's, novels, short stories, non-fiction, poetry, and the book, whose name I do not recall, which was made into one of the best, most affecting movies I've ever seen,

A Death in the Family

sometime in the mid to early 1960s.

This is a beautiful poem, discovered, my normal way, by opening the book at random.





Cycle



Perhaps I have had enough of summer's
Swelling complacency, and the endless complex
And self-indulgent daubs and washes of the palette of green.
If only birch, maple, or high poplar leaf would stir

Even in its sun-glittering green! - but this air
Is paralyzed, and the fat porcupine stops, does not even waddle
Across the lost clearing, where only a chimney now crumbles,
To the log backhouse that by his tooth, long back, is scored.

He, in characteristic passionlessness, now sands, and
Spine-tips gleam white n sunlight. He waits,
In self-sufficient, armed idleness, memento
Of another age. Birds, in virid heat of shade,

At this hour, motionless, gasp. The beak
Droops open, silent. The sun
Is pasted to the sky, cut crude as a child's collage.
Birds have no instruction in

Cycles of nature, or astronomy. They do not know
That a time for song will, again, come, or time to zigzag
After insects at sunset. They know only the gasping present,
Like an empire unwittingly headed for the dump-heap

Of history. Green hides rock-slide, cliff, ledge. On the mountain,
On one ledge visible, with glasses I see propped, leaning
Back like a fat banker in his club window,
A bear, scratching his belly, in infinite ease, sun or not.

I hear the faint ripple of water
By stones, of which the tops are hot as stove-lids.
I want to lie in water, black, deep, under a bank of shade,
Like a trout. I want to breath through Gills.

But I know that snow, like history, will come. I know that ice-crust
On it will creak and crackle to snowshoes, and that
Breath will be white in air, under sky bluer than
God's Nordic eye. My hearth-wood will be stacked in an
&nbps; &nbsp:admirable row.

In the dark I will wake, on the hearth see last coals glow.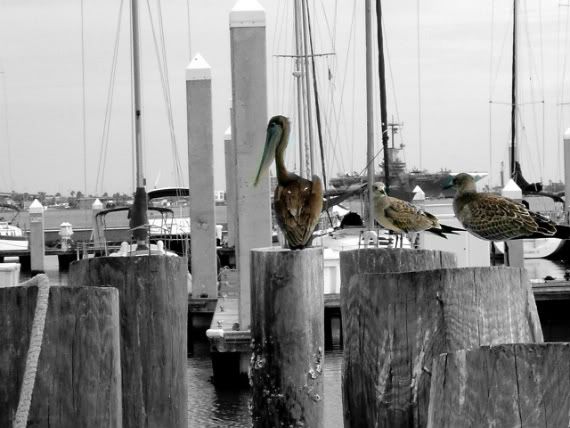 Thinking about the disconnect from each other and from our own history so many of us live in:





continuity



i sleep
at night
in the bed

my father
was born in -
not because it's

the softest or most restful,
but because i am comforted
by a sense of continuity,

the feeling
that i can dream
in the bed where my father

was conceived,
where he first cried
his bloody wail of release,

where he first nursed
and was comforted
in his earliest hours

~~~

i enjoy going back
to where i lived
when young

walking the halls
of my elementary school
and the paths where,

beneath the concrete
might still be
the tracks my bicycle

made on a muddy
summer day

~~~

i drive along a highway,
and remember, as it was being
built, being on the crew that strung

the first electrical power
lines that still run alongside it
for nearly 100 miles

i remember the heat and the sweat
and the empty miles ahead
and the line of new poles and wire

behind us, our work,
my pride of creation and effort
manifested

~~~

i felt a loss this week, a new hole
in the universe that has been my life,
visiting a small town in the hill country

and seeing the drive-in theater,
my refuge on many hot summer nights,
laughing with the bowery boys and bud and lou,

and though all of them dead,
the theater, closed
for many years, still standing,

until now, flagship relic
of happy summer nights
finally torn down now,

nothing standing
but three tall poles
that had framed the screen

~~~

it is easy in our world of haste
and imprecision
to live lives of isolation,

not just from each other,
but from our past
and all the times and people

who made us - i fight that,
maybe because i'm old,
living with more past than future

or maybe just because
i know i will some day soon become,
like my memories, just

another dusty page in another
dusty book on a back shelf
of a library rarely visited, trying,

perhaps, to make friends in that
mysterious realm of forever gone
where a new bed awaits me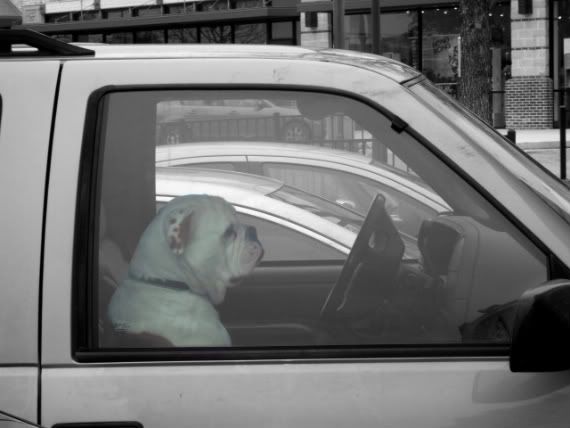 Now I have two poems from the anthology

Japanese Love Poems - Selections from the Manyoshu

published by Dover Publications in 2005.

The

Manyoshu

is Japan's oldest poetry anthology and is considered the most significant document in its early literary culture. It includes more than 4,000 separate poems.

An oddity in many of the poems is that they include additional stanzas, called "envoys" in this book, appearing at the end of the poem, generally to restate one or more of its themes. The only way I can understand this is to think of the "envoys" as a kind of chorus to the poem.

No translator is credited.





Sent with orange blossoms to Lady Otomo of Sakanoe's Elder Daughter



While I waited and wondered,
The orange-tree that grows in my garden,
Spreading out a hundred branches,
Has burst into bloom, as the fifth month
For garland-making draws near.
Every morning and every day I go out
To see the flowers and keep close guard,
Lest they should fall off
Before you, whom I love as the breath of life,
Have seen them once on a night when the moon
Is clear as a shining mirror.
But the wicked cuckoo,
through i chase him again and again,
Come crying in the sad hours of dawn
And wantonly scatters the blooms on the ground.
Knowing not what to do,
I have reached and broken off these with my hand,
Pray, see them, my lady!



Envoys



these are the orange-blossoms of my garden
I had intended you to see
some time after mid-month
On a clear moonlight night.

The cuckoo has scattered
My orange-blooms on the ground.
Oh, had he only come
After you had seen the flowers!




To Lady Otomo of Sakanoe's Elder Daughter



Thinking sad thoughts over and over,
I know not what to say.
I know not what to do.

You and I went out hand in hand
Into the garden in the morning,
While in the evening we brushed our bed
And lay together, our white sleeves overlapped.
Those nights - did they last forever?
Though the copper-pheasant woos his mate,
They say, from an opposite mountain peak,
I, man that I am, if separated
Even for a single day or a single night,
Must long for you and grieve - ah, why?
I dwell on it, and my heart aches.

So, for healing I go forth
to Takamado and wander over hill and dale;
But there I find only the fair-blooming flowers
That remind me ever the more of you.
What can I do to forget this thing called Love?



Envoy



Ah, I cannot forget you -
In the

kao-bana

that blooms
In the fields of Takamado
I see your phantom face.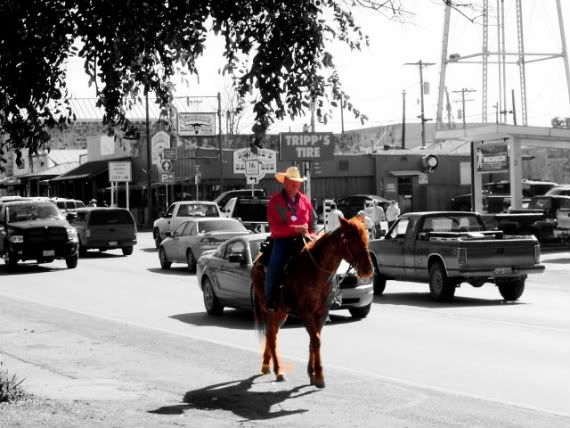 The earlier poem,

continuity

, that I wrote several days ago reminded me of this next poem that I wrote several years ago.






this old bed



i sleep
on the bed
where my father
was born
ninety five years ago,
second child of Celeste
and August
amid rocky hills
and pecan and oak and
flowing streams
in the little
Texas-German town
of Fredricksburg

i sleep
on the bed
that has slept my family
through two world wars
a cold war
and multiple wars of lesser scope,
through twenty-one Presidents
of the United States,
some wise,
some not,
some equal
to the needs of their time,
some not,
through musical genres
from ragtime
to hip-hop,
through prohibition
and bathtub gin,
through the gilded age
the jazz age,
normalcy,
fire bombing,
atom bombing,
getting bombed
in the suburbs
and getting sober
with AA,
through seven presidential
assassination attempts,
death
in Dallas,
death
on the launch pad,
death
in near earth orbit,
Kitty Hawk
to men on the moon,
the cries of the dead
from famine,
from genocide,
from indifference
of the ruling class,
through Bull Connor
and his police dogs,
through King
and his dreams
and his death on
motel balcony,
to Barack Obama
and the triumph
of dreams,
through the triumph
of good
and the reemergence
of evil,
the cycle played out
over and over again
in the days of yellow
journalism, through
Murrow and Cronkite
and Brinkley and Huntley
on radio and TV
and on the web,
Wikipedia fact
and Wikipedia fancy,
truth swaying
on a tumbling pedestal,
lies flying in the wind,
opinionators,
blowhards,
conspiracists,
plain racists,
and everyday bloody
fools
through it all,
all the times of reaping
and sowing,
the bed has calmed the nights
through three generations
of sleep and passion
and midnight dreams,
waiting now
for the final sleep
of this generation
and the lying down
to rest of the next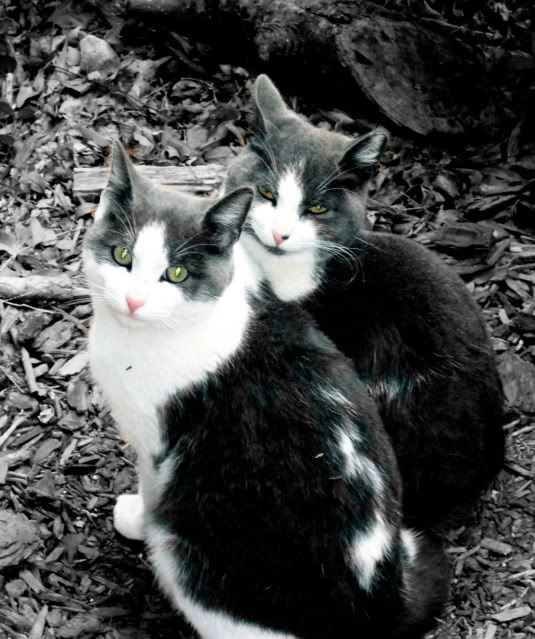 I have two poems now, including the title poem, by

Naomi Shibab Nye

, from her book,

19 Varieties of Gazelle - Poems of the Middle East

. The book was published in 2002 by Greenwillow Books.

Although she frequently travels far and wide, Nye says she considers San Antonio her home. She has received many awards and honors including a Guggenheim Fellowship, the Wittter Bynner Fellowship from the Library of Congress, the I.B. Lavan Award from the Academy of American Poets, and four Pushcart Prizes as well as numerous additional awards for her books for younger readers.

Born in 1952 in St. Louis, Missouri, of mixed Palestinian and American heritage, she writes frequently of the Middle East, its people, its geography, and the often tragic events that so often occur there.





19 Varieties of Gazelle



A gash of movement,
a spring of flight.

She saw them then
she did not see them.

The elegance of the gazelle
caught in her breath.

The next thing could have been weeping.

Rustic brown, a subtle spotted hue.

For years the Arab poets used "gazelle"
to signify grace,
but when faced with a meadow of leaping gazelle
there were no words.

Does on gazelle prefer another
of her kind?

They soared like history
above an empty page.

Nearby giant tortoises
were kissing.

What else had we seen in our lives?
Nothing better than 19 varieties of gazelle
running free at the wildlife sanctuary...

"Don't bother to go there,"
said a man at our hotel.
"It's too far."

But we were on a small sandy island,
nothing was far!

We had hiked among the stony ruins
to the Tree of Life.
We had photographed a sign that said
KEEP TO THIS PATH in English and Arabic.

Where is the path?
Please tell me.
Does a gazelle have a path?
Is the whole air the path of the gazelle?

The sun was a hot hand on our heads.

Human beings have voices -
what have they done for us?

There is no gazelle
in today's headline.

The next thing could have been weeping...
Since when is a gazelle
wiser than people?

Gentle gazelle
dipping her head
into a pool of silver grass.



Bahrain






A Definite Shore



"What is it that is wrecking our lives?"
- Daud Kamal

The boy who are poisoned fish in Sri Lanka
covers his eyes.
Each time the plane shudders, his knuckles whiten,
He wants to be home.

Below us the hungry Atlantic pushes and pulls
its waves across the earth.
All we want is to land safely again,

we who calculate our luckiness, who worry
that the pocket must be growing a hole.
the bread seller of aleppo
wanted only to sell his bread. and the Saudi women

who said, "Tell them we

are

oppressed, but

not

stupid,"
had just that message in mind.
We signed each others' notebooks as if
those addresses were a definite shore.
Once on a bus out of Nepal
I prayed for nothing but flat land.

I seemed so easy, being reduced
to a single wish! In those moments
I think our lives are laughing at us.

They know the moment a wish is answered
our hearts will open like sievers
and everything fall through again.

They know that women and men have been
wanting so much for so long
a flat highway will only remind us of heat,

of sleeping, the deliberate stones
crossing this season, the arrogant river
tumbling beneath.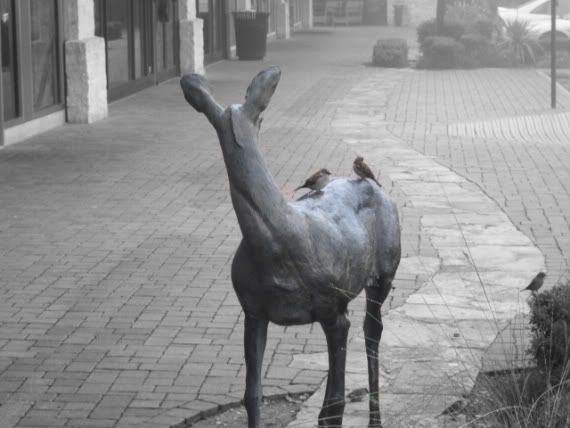 For a little while yesterday morning, the old religiosos barbosos were back. But it didn't last.





anita eckberg, dancing



yesterday
was monday

and the religiosos
babosos

were back at their
normal monday table

almost like the old days,
almost slipping into an interesting

discussion,
before reverting to more animated

strumming and dranging
about the early season crash

of the dallas cowboys
(may their souls rot in last place forever)

but before that
they tossed the ball back and forth

for a couple of minutes
on the subject of the nature

and characteristics of god,
coming to the conclusion

that god is a mystery unsolved
and insolvable

and because of that
everyone's

god-concept
is as good as anybody else's

and there is no basis for one believer
to question the faith of another

~~~

and thinking of that i think of
how everything in life is a mystery

unsolved
and insolvable, our knowledge

of everything
based on how and how much

of it one has seen
or heard secondhand -

what is our standard for accepting
the existence and characteristics of things?

personal experience?
i have experienced a fried egg

but my fried egg is over easy
which could make my conception of the thing

entirely different
from one who prefers eggs fried hard,

so which of these egg concepts
reflects the reality of an egg, maybe both,

maybe neither,
as envisioned by someone who doesn't like

eggs, whose egg concept
is a shelled ovoid, white and fragile,

or maybe all of these concepted eggs are
real, or maybe none, maybe

there is no egg in reality,
only the varying concepts, shadows

on the wall, as plato opined, real
on the wall but nowhere else

~~~

i have been to paris
so i know it exists,

but it's reality to me
limited to a three day visits,

monuments seen from a tour
bus, the metro,

and walks in the rain
on the champs-elysees,

a different paris, surely
from the one people live in -

and, while i haven't been to rome,
i did see "la dolce vida" twice, so i place

my trust in in the evidence of others,
believing that it does exist

because felinni said so and i believe in felinni
and anita eckberg, dancing

in every fountain, and maybe
you think you know better but i know better

what i know, regardless of how i know it
and it is like the face of god

you see in your dreams, unlike the void
i see in mine, but indelible to you

and indubitably true
in every way important to you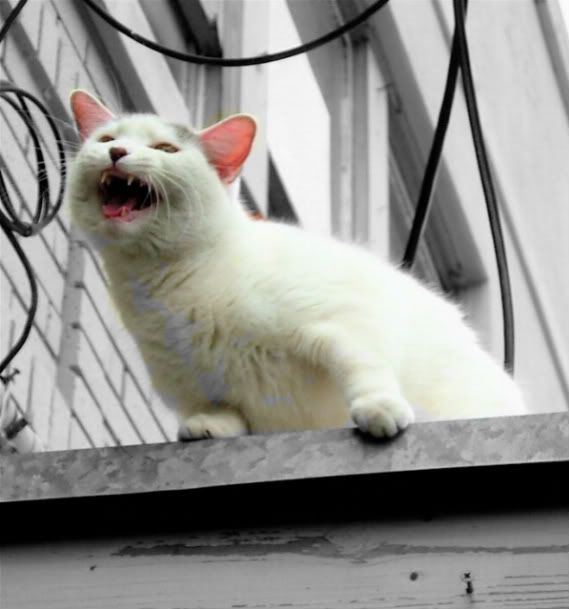 Next, I have two poems by

Anne Sexton

, from her book

To Bedlam and Part Way Back

, published in 1960 by Houghton Mifflin.

Sexton, who died by suicide in 1974, was born in Newton, Massachusetts, in 1928. She suffered from mental illness for most of her life, turning to poetry upon the advice of her therapist after a major mental breakdown in 1955. She achieved success quickly, publishing in many of the most prestigious literary journals and won the Pulitzer Prize for Poetry in 1967.

In the end, married with two children, she was unable to resolve the challenges of her illness.





Her Kind



I have gone out, a possessed witch,
haunting the black air, braver at night;
dreaming evil, I have done my hitch
over the plain houses, light by light:
lonely thing, twelve-fingered, out of mind.
A woman like that is not a woman, quite.
I have been her kind.

I have found the warm caves in the woods,
filled them with skillets, carvings, shelves,
closets, silks, innumerable goods;
fixed the suppers for the worms and the elves:
whining, rearranging the disaligned.
A woman like is misunderstood.
I have been her kind.

I have ridden in your cart, driver,
waved my nude arms at villages going by,
learning the last bright routes, survivor
where your flames still bite my thigh
and my ribs crack where your wheels wind.
A woman like that is not ashamed to die.
I have been her kind.




The Exorcists



And I solemnly swear
on the chill of secrecy
that I know you not, this room never,
the swollen dress I wear,
nor the anonymous spoons that free me,
nor this calendar nor the pulse we pare and cover.

For all these present,
before that wandering ghost,
that yellow mouth of my summer bed,
I say: this small event
is not. So I prepare, am dosed
in ether and will not cry what stays unsaid.

I was brown with August,
the clapping waves at my thighs
and a storm riding into the cove. We swam
while the others beached and burst
from their boarded huts, their hale cries
shouting back to us and the hollow slam

of the dory against the float.
Black arms of thunder strapped
upon us; squalled out, we breathed in rain
and stroked past the boat.
We thrashed for shore as if we were trapped
in green and that suddenly inadequate stain

of lightning belling around
our skin. Bodies in air
we raced for the empty lobsterman-shack.
It was yellow inside, the sound
of the underwing of the sun. I swear,
I most solemnly swear, on all the brick-a-brac

of summer loves, I know
you not.









I finish this week with a sentimental poem about a friend I know I will someday soon be missing.





walking with a friend



she is worn
and worn out,

half blind,
stone deaf,

and arthritic,
but still smart,

amazing smart
and empathetic

and i feel guilty
when i don't take her out

to experience the world -
take her out of the boredom

of a life every captive day
just like the life of the day before...

for an intelligent and aware dog,
it is a canine version of the old song,

the sniff bone, tra la,
connected to the brain bone,

meaning a day without
new smells

is a day
when synapses don't snap,

a day when webs of lassitude grow
where tiny electrical

impulses should flare, lighting up
pleasure centers

like a fresh butcher bone
on a golden cloud of delight...

nothing is required of me
when we walk,

she picks the way her nose
leads her,

while i am there
only to hold the leash

as she explores,
and, for that little effort,

the pleasure to me
of seeing her anticipation

when i take her leash
from the hook by the door,

stretches
the small sun-dried raisin

that is my soul
and makes complete

the wholeness
of my day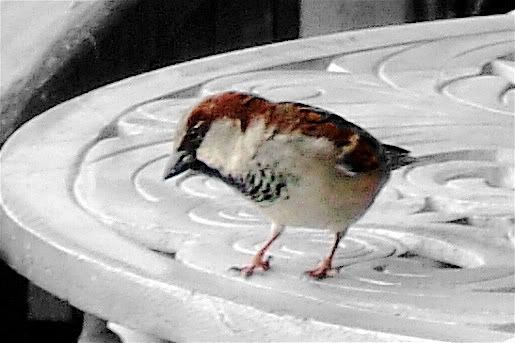 That's enough for this week. Until next week, i must, as usual, remind you that all the work in this blog remains the property of its creators. My stuff you can have, just credit as one expects.

I am allen itz, owner and producer of this blog and I think it's going to rain today.