August, Almost Done
Thursday, August 19, 2010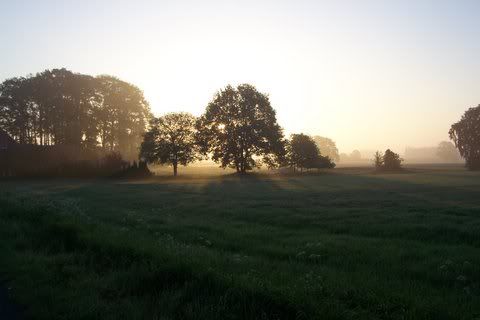 Francina Hartstra
V.8.3.



My featured poet this week, Francina Hartstra, also provided the photographs for the week.

Although Francina lived in the United States for twelve years, she says she "was born and reared for the first thirteen years on river plying cargo vessels visiting Belgium, France, The Netherlands, Germany and Switzerland."

Later she studied accounting, French, English and German. She says she has called home many different places over the years, until se moved backed to The Netherlands 10 years ago. She has traveled to North Africa, Thailand, Caribbean as well most countries of Europe. Sh says her interest in poetry started in 1990 when she became a member of the Wallace Steven Society and developed a fondness for Japanese and Chinese poetry.

Her photos are from recent travels though The Netherlands and other countries of Central Europe.

Our crew this week:




Thomas R. Smith
Bride's Moon
Eating the Coal

Me
waiting for my heart

Adrienne Rich
Sunset, December 1993
And Now

Me
sparrows on a sidewalk

Solon
Consider the Source
To Aphrodite, Dionysys, and the Muses

Mimnermos
Two Blessings

Zonas
Earthenware

Anakreonteia
Cicada

Me
is, now was

Cynthia Zarin
Wildlife
Bus Ride on Sunday, New York

Francina Hartstra
8 Haiku

John Ashbery
Posture of Unease
Becalmed on Strange Waters

Me
i prefer eating my eggs yolk only

Lowell Jaeger
At the Vietnam Memorial
An Open Letter to My Draft Counselor

Me
welcome

Alamgir Hashm
A Gift Horse

Naida Tueni
In the Lebanese Mountains

Me
modern days

Jose Emilio Pacheco
The Owl
Baboon Babble
Equation to the First Degree with Unknown Quantity

Me
this poem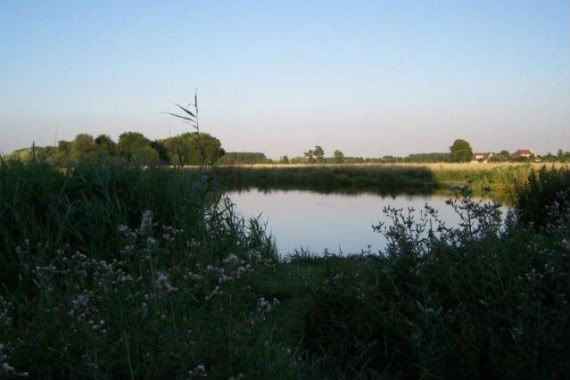 Francina Hartstra





Thomas R. Smith is a poet new to me, as are many other poets. I think I've used his poems once before in "Here and Now" but I don't remember which ones they were.

Smith was born in 1948 and grew up in Cornell, Wisconsin. He majored in English at the University of Wisconsin - River Falls. He began writing poetry in the 1970s and in the 1980s directed Artspeople, a rural-based arts organization serving farm communities in western Wisconsin. A poet, essayist and editor, his work has appeared in numerous journals in the United States, Canada and abroad.

I have several poems this week from his book Horse of Earth, published in 1994 by Holy Cow! Press of Duluth, Minnesota.



Bride's Moon

Reed beds stretch out like a tawny animal on the water.
Pale rose petals band slowly across the lake at dusk.
The woman newly married twines red willow withies from her basket.
The rising moon knows the white fish feeding near shore.


In a Canoe on clearwater Lake

Each stroke of the paddle raises the coolness of autumn.
Reeds brush the sides and bottom of the canoe -
even those stiff and brown with age bend as we pass.

You and I, married only these days, float
above so much we do not see! Our small craft
drifts negligently when we do not stir the water.


Eating the Coal

Spain, 1986
On the 50th anniversary of Federico Garcia Lorca's murder

We cannot remain only where we love.
We must enter the neglected places
where care has been neither given
nor taken. We must go down
in the mine and eat the coal

traveling that winter in a country not my own,
I dreamt of men who loved the good dark
kneeling around a hole in the basement floor.
Alone, each man climbed down a ladder,
disappeared, and returned.
I saw the streaked brow and
forearm of a man I felt close to
who offered me a sacrament if I would
go down in the mine and eat the coal.

In the dream, I weighed the chunk
in hand before biting in.
Bitter taste of cinders, failure,
black honeycomb of generations'
striving and falling back
between the black, beaten leaves of earth:
then the honey, a sun rising,
boys running in springtime,
old buildings settled on stone foundations...

In America, soft monsters expire daily.
Bare windows rattle, a thunder
of dissolution rips the industrial plain.
Shouting men push a broken-down Lincoln
on a freeway where nothing is free
but an unattached darkness of sifting down.

But I woke from my dream in a country
still crossed by the sun and moon
and by their four kinds of shadow,
where one morning before sunrise
Lorca went down with his poems
in the mine between two olive trees
and became the coal.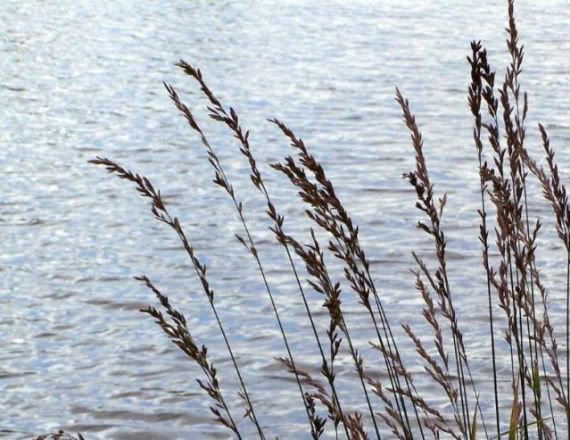 Francina Hartstra





A bump in the night; inevitably, a poem.



waiting for my heart

i heard
my heart
beating last night

so loud
and clear
it was like i could see

the muscle
clenching - releasing
clenching - releasing

awed at first
by this machine
that has so faithfully

pumped life
without skip or fail,
then a moment

of terrifying mortality
as i try not to wait
for the beat that doesn't

come,
thinking of the circle of life
and the two circles of friends

that surround me, the outer circle
of friends gone
and the smaller, closer circle

of those still alive,
the one growing larger
and the other smaller each day

as more friends
leave
than come

thinking
we think too little
of those passed, those

gone
to where we all will go
in time

forget
too soon
the things that made them real,

forget too soon
except in quiet moments
when waiting for our heart

to take it's next beat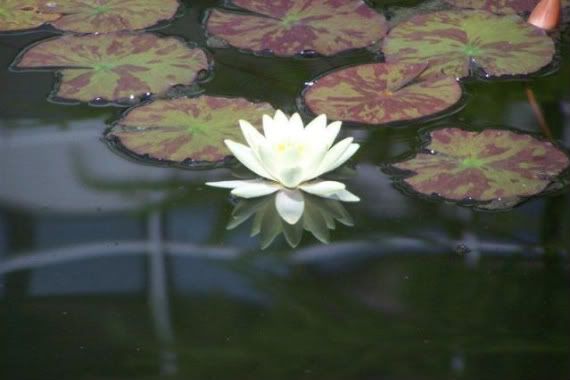 Francina Hartstra





The next couple of poems are by Adrienne Rich, from her book, Dark Fields of the Republic, Poems 1991-1995, published in 1995 by W. W. Norton.



Rich was born in 1929 in Baltimore, Maryland. She attended Radcliffe College, graduating in 1951, and was selected by W.H. Auden for the Yale Series of Younger Poets prize for A Change of World that same year.

Since then she has published numerous books of poetry and prose, winning many honors and awards, including refusing, in 1997, the National Medal of Arts due to strong political differences with President Clinton , stating that "[Art] means nothing if it simply decorates the dinner table of the power which holds it hostage."



Sunset, December 1993

Dangerous of course to draw
parallels Yet more dangerous to write

as if there were a steady course, we and our poems
protected; the individual life, protected

poems, ideas, gliding
in mid-air, innocent

I walked out on the deck and every board
was luminous with cold It could freeze tonight

Each board is different of course but each does gleam
wet, under a complicated sky: mounds of swollen ink

heavy gray unfolding up the coast
a rainbow suddenly and casually

unfolding its span
Dangerous not to think

how the earth still was in places
while the chimneys shuddered with the first dischargements

1993


And Now

And now as you read these poems
- you whose eyes and hands I love
- you whose mouth and eyes I love
- you whose words and minds I love -
don't think I was trying to state a case
or construct a scenery:
I tried to listen to
the public voice of our time
tried to survey our public space
as best I could
- tried to remember and stay
faithful to details, note
precisely how the air moved
and where the clock's hands stood
and who was in charge of definitions
and who stood by receiving them
when the name of compassion
was changed to the name of guilt
when to feel with a human stranger
was declared obsolete.

1994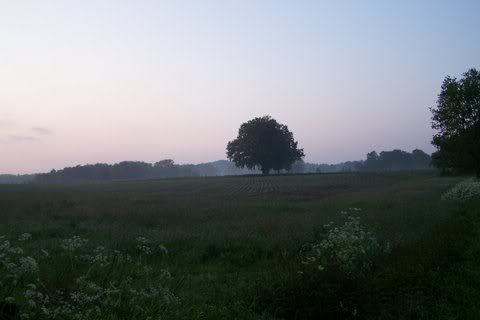 Francina Hartstra





Sometimes the smallest things can offer big questions.



sparrows on a sidewalk

sparrows
on a sidewalk

tiny birds
hip-hoping on scrawny
little legs

finding
bits of something
to eat

in the cracks,
morsels too small
for my non-sparrow eyes

to see -
two
i see sharing,

the one foraging,
bouncing
from place to place

like a marionette
on a spastic
string,

finding a tiny
treat
and bouncing back

to friend, mate,
she who waits to be fed,
and beak to beak

shares
the treasure -
over and over

hop hop
peck
hop hop

share,
beaks brushing
until a third joins in,

and it's three beaks
brushing,
sharing each

little
bit of bounty
from the sidewalk

and i'm not sure what i'm seeing
freeloader? competitor?
menage a trois?

this bird's life -

more complicated
than you might
think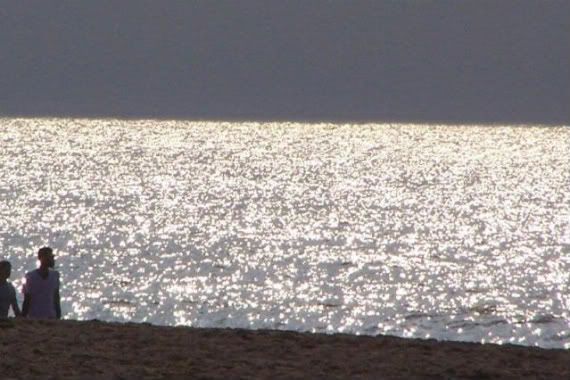 Francina Hartstra





Time for a little side-trip to the classics. The next couple of things (what would you call them) are from Dances for Flute and Thunder - Praises, Prayers, and Insults - Poems from the Ancient Greek, published by Penguin in 1999. And here's an interesting side-note, the book was printed in Reynosa, Mexico, one of the border towns right across the Rio Grande from where I grew up. I didn't know they had a printing business there.

The poems and fragments in the book were compiled and translated by Brooks Haxton.



The first several pieces are by Athenian statesman, lawmaker and poet, Solon, born around 638 BC and died 558 BC. He is remembered particularly for his efforts to legislate against political, economic and moral decline in Athens. His reforms failed in the short term yet he is often credited with having laid the foundations for Athenian democracy.


Consider the Source

Out of a cloud comes squalling snow and hailstones.
Think. Blind thunder comes out of the lightning.
Out of the city, meanwhile, great men come to nothing,
and the people, misled, follow the rule of despots,.
Shipmasters less fearful of the storm are not, for that,
the braver. Out of thought comes courage.


To Aphrodite, Dionysus, and the Muses

Dear to me as works of love
are wine and feasting,
and the arts that make the mind
more cheerful.


Next, a short piece from Mimnermos, a Greek poet of the 6th century BC.


Two Blessings


Be quick, my soul, for joy, as others later will be
so, when I, with everyone I love, am senseless earth.

~~

May truth be spoken between you and me
and may all we do seek justice.


Next, another short piece, this one by Zonas, a Greek poet of the 1st century BC, sometimes called Diodorus.


Earthenware

Let me drink, my sweetness,
from the clay cup, I who come forth
out of the same clay,
under the same clay soon to be forgotten


Finally, a slightly longer poem by Anakreonteia, about whom I can tell you nothing since all his references in Wikipedia, in several languages, with translation. The best I can do is that he's an old dude, probably from about the 1st century BC.


Cicada

People like to think of you, cicada,
when you sing down from the treetop,
having sipped the clear dew,
happy, high, and full of music
as a king, that you speak praise
of everything you see, the farms,
the woods, and under you the farmer,
grateful that you damage nothing,
holds this prophecy in honor,
portent of the summer fruit.
Even the Muses love your voice,
vibrating, as if out of the sun itself.
And old age never comes to you,
but only the earthborn wisdom
of your song, no hint of suffering,
or of the blood of passion, spirit,
we say, almost equal to the gods'.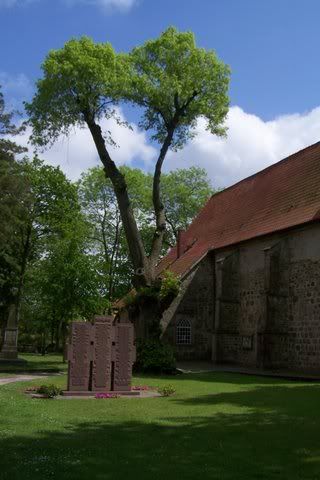 Francina Hartstra





A bit of deep-think, suitably murky for 6 a.m.



is, now was

uncountable stars
push
the edge
of our expanding universe

bodies circling
in near or far orbits
around them,
and our own planet

circling
our own star,
turning, open
to both the dark and light

in daily cycles,
and on atomic levels
electrons and protons orbiting
a stable center

and
at smaller levels even further beyond
our imagination
circles within circles always moving

and in the middle
of all this constant bustle
we imagine
standing

still
as if it were something
we could ever do,
as if in the midst

of all this movement
we would not
could not
move...

visit
a supermarket
at 5 a.m. -
watch the movement

of daily commerce,
shelves
being stocked,
boxes of peas and corn

and doggie treats
brought in from
the secrets back of the store,
boxes razored open

shelves filled,
empty boxes taken
and broken down
for re-cycling...

watch
traffic move in the morning,
commuters
starting the day's circle

from home to work;
from work to home,
the family orbit,
family

the stable center
that anchors
the atomic movement
of our lives -

we speak of still
as if still could ever be
in this grand sea of universal
tides moving

when every minute
we live
is a minute removed from
the minute before -

when
everything that is
now was,
a another spoke

on an ever-
moving, ever-turning
transcendental
wheel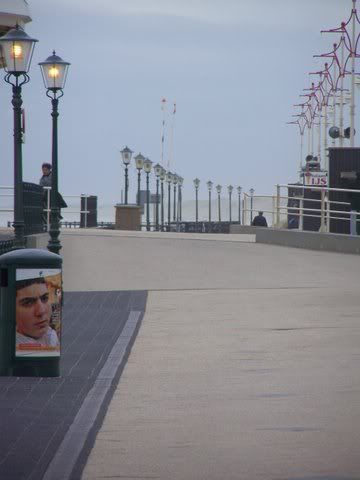 Francina Hartstra





The next two poems are by Cynthia Zarin, from her book The Swordfish Tooth, published in 1989 by Knopf.


Zarin, born in 1959, is a poet, and Magazine editor. She graduated from Harvard University magna cum laude, and Columbia University with an M.F.A. and currently teaches at Yale University.



Wildlife

Head smaller than my fist, pin teeth,
the frightened chipmunk clutching the porch screen
frightens me - quick movement not my own
jarring a rainy, eerie afternoon, in a week
of enforced solitude, as though my heart leapt out.

Time inchoate, meaningless. Two birds,
trapped all night inside the porch, arch, and din
against the grid. A day equals
a black year-motor of the blood a drill gone mad.
At dawn we found them, wooed them out.

And then, last night, a mole: a visitant friar
at the garbage can. alone, I stamp my foot,
but, bold in company, one guest terrified, become
benign protector of dim habits, earthly
or unearthly scrounging, in or out.


Bus Ride on Sunday, New York

"I say to her, if you don't need it, what's
the bargain?" Mirabile dictu,
the zaftig woman with big mouton sleeves,
fratoozled (her word) up with a corsage,
plays mother on gemutlich T.V. ads
for V.C.R.s. "I can't go out that I'm
not stopped - if truth be told, they think I'm real."
On Forty-Eighth, the blond in white gets off;
amazed, the three-card-monte players box
to Venus, softly risen from their dreams.
"Adorable, the mail I get - a blessing
from God to have such sons." Then without pause,
Mouton persuades her friend to get a dog:
"You'll thank me, sweetheart, for the joy it brings."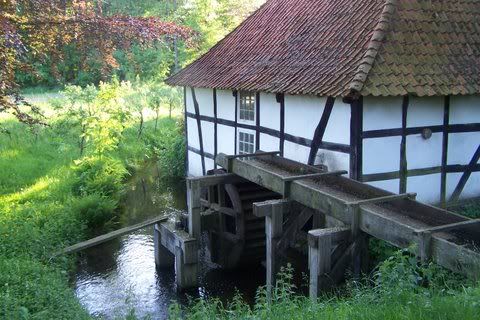 Francina Hartstra





Next, I have haiku by our featured poet, as well as featured photographer, Francina Hartstra. You've seen Francina here before, both as a poet and as a photographer. This is the first time to see both in the same post.





on the grey side-walk
a little snail's green house -
he is moving too

~~~~

here in the sunlight
the wings of a dragonfly
carry a rainbow

~~~~

on broken tree-branch
a coot arrays her feathers
together downstream

~~~~

at fisherman's feet
a red cat stares in clear creek -
she too waits for catch

~~~~

steps on stone lead up
crystal clear coolness runs down -
I climb waterfall

~~~~

on sultry evening
curtains balloon in soft breeze
whispering voices

~~~~

fallen from heaven
moonbeams slowly slide over
the frozen river

~~~~

cool crisp mountain air
spider's web in a bare tree
traps only dew drops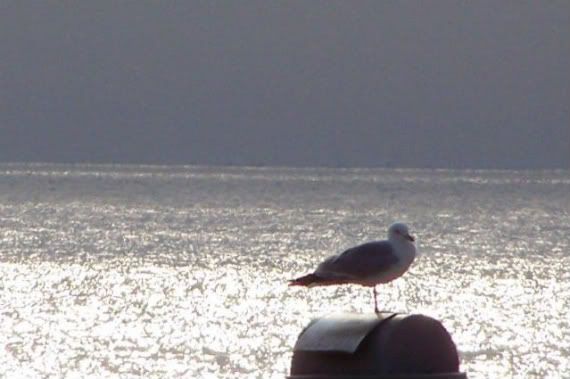 Francina Hartstra





Here are two poems by John Ashbery, described by The New York Times, as "one of his generation's most gifted and eloquent poets."

The poems are from his book< April Galleons, published by Penguin Books in 1987.



Posture of Unease

It all seems like dirt now.
There is a film of dust on the lucid morning
Of an autumn landscape, that must be worse
Where it's tightening up,
Where not everything has its own two feet to stand on.

It gets more and more simplistic:
Good and bad, evil and bad; what else do we know?
Flavors that keep us from caring too long.

But there was that train of thought
That satisfied on nicely: how one was going to climb down
Out of here, hopefully
To arrive on a perfectly flat spit of sand
Level with the water.

And everything would look new and worn again.
Suddenly, a shout a convincing one.
People in tows and threes turn up, and
There's more to it than that.

But for all you I
Have neglected, ignored,
Left to stew in your own juices
Not been that friend that is approaching,
I ask forgiveness, a song new like rain.
Please sing it to me.


Becalmed on Strange Waters

In the presence of both, each mistook
The other's sincerity for an elaborate plot.
And perhaps something like that did occur - who knows?
There was some hostility, hostility
In the way they talked together
As the drops of warm liquor went down.

In the sky's sensual pout, the crazy kindness
Of statues, the scraps of leaves still blowing around
Self-importantly after winter was well under way;
In the closed greeting, the firm handclasp,
Was matter enough for one or more dreams,
Even bad ones, but certainly some getting grim
Around the edges. We smile at these,

Thinking them matter for a child's euphuistic
Tale of what goes on in the morning,
After everyone but the cat has left. But can you
See otherwise? O ecstatic
Receiver of what's there to be received,
How we belabor thee, how much better
To wait and prepare our waiting
For the grand rush, the mass of detail
Still compacted in the excitement that lies ahead,
Like a Japanese paper flower.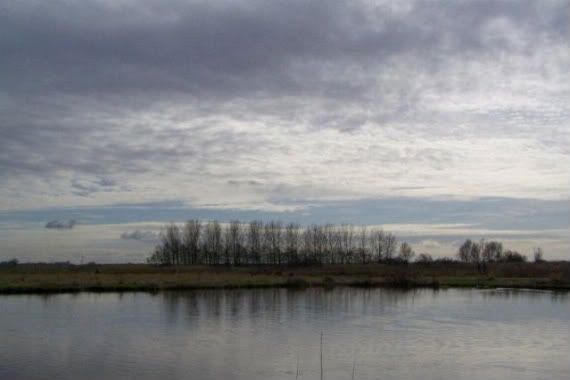 Francina Hartstra





Waste - too much of it - that's the story of our kind.



i'd prefer eating my eggs yolk only

i'd prefer
eating my eggs

yolk only,
tossing the egg white

and concentrating
on the rich yellow

center, but i don't
because it would be

a violation of nature,
the yellow and white

being parts of a single thing -
tasty yellow food source

for the aborted
embryo

and the cytoplasm
in which it floats -

and eating the tasteless
and inert white

is the price we pay for taking
the rich protein-suffused

yellow
from the tiny bird

that will never be
and using it for our own

over-easy purposes...

paying
the cost of our pleasures -

like paying
for our groceries

at the supermarket,
every decision we make

as we push our cart
down the aisles

creating a debt
we must pay before we leave -

understanding
that like our groceries,

everything we consume
has a cost, a debt to be paid,

a debt
to the air

as we despoil it
with our automobile exhausts;

a debt
to the forest

as we strip it bare
for the table

we pile high with food
grown with the nutrients

of the rich soil
we pollute with our wastes;

a debt
to the earth

as we crack it open
for the hydrocarbons

we use to befoul
the air;

a debt to the sea
we kill

with floating islands
of our garbage -

all like the chicken
and the egg,

the yellow
and the white

and the debt
we owe to the lost embryo

if we eat the yoke
and not the albumen,

wasting
a part of the cradle

we denied
it's natural place in creation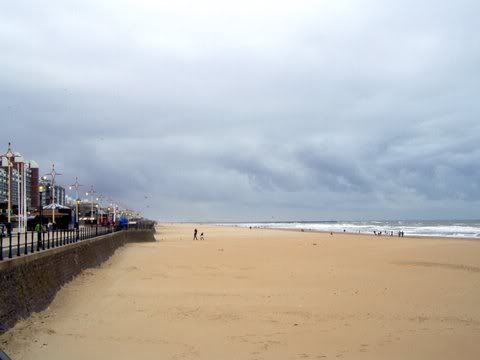 Francina Hartstra





The next poems are by Lowell Jaeger from his book War on War, published in 1988 by Utah State University Press.

An M.F.A. graduate of the University of Iowa Writers Workshop, Jaeger taught at the University of Iowa for several years before going to Montana to teach at Flathead Valley Community College.

These are the book's two closing poems.



At the Vietnam Memorial
(Washington D.C. 1983)

Some wounds need be
re-opened before they heal.
Here, where the earth was cut
the architect, that woman, condemned
our unforgiving memories of war.
She has re-opened the grave and made us
look inside.
I walk the walk and read
the stone-cold Henrys and Johns and
Davids and Pauls. I uncover
that afternoon a dead relative
's name. But these are his brothers, buried
so near they are my brothers
too. I shudder to remember how
we are all of one mother
and to our mother, all return.
How easily
I forget and now look: these stones
divide the living and the dead. Look:
these men, these boys, inside the walls
and when I press my palms
to touch them I feel only the black
marble hallways of the underworld
we build with our bombs.

Nearby banners still fly
half-mast. The Viet-Vets
are unshaven and beneath berets
I see their hair, like min,
grown long. From their small display
these men remember, day by day,
the POW, the MIA, the maybe-dead
who maybe wish they were,
whose footsteps may never mark our thresholds
again and nowhere is their name
cut in stone.
Thank you, Mr. Jones
I say, accepting his handbill,
reading the name chiseled on his fatigues
and the fatigue etched inside his face
above the name. I want
to shake this man's gentle hand.
I want his eyes to lock with mine
and I want him to say slow and nodding,
Some wounds need to be re-opened before they heal.
But no. No. Our bodies stand intact
while our eyes peer across the battlefield
from opposite sides. He fought the way
I fought against it. No, we have nothing
to say. I walk away. I read the handbill.
I walk away.

I retreat into the womb, the tomb,
the blackness, the trench. Some wounds
need be
re-opened
before they heal and where the living
will not speak, the dead cannot
keep still.
I am long standing, listening
how generations upon generations struggle
to bust through these walls, till I feel the sun
set, and in that proper light
on the one slate my shadow walks
through the shadow world,
walks with the shadows; on the other side
reflecting hard my face and beyond that
his face
and beyond that,
ours.


An Open Letter to My Draft Counselor

Each of us under the just eyes of God, you said,
should quake in fear. Hence the name.
Where ten men lived under the same roof,
even behind closed doors each of them
whispered so as not to rob the others
of their private right to confront themselves.
The American Friends Society; balding, chewing
you pipe as you mumbled and squinted
through page after page of my adolescent
scrawl. Read this to me, you said, pointing at my words
which opened unsuspectingly: All living things
are created by God, our Father, and therefore...
therefore I blushed bright enough to glow in the shadows
beside the lamp. I choked on the easy syllables
as your bifocals dropped to your lap and with palms open
you buffed your scrupulous eyes. Therefore, you continued
for me, with no enemies you have no reason for war.


Which is what I wanted to believer and you wanted
to believe in me. My draft board, six pale
and wrinkled patrons in a smoky room of walnut veneer
above the old post office voted in perfect time
with the government machinery pounding all around,
vote more for legal bounds and procedures
than out of truth in their hearts and therefore
I won. I should have told you afterwards. I won,
though under your brief charge I lost
what it takes to smile at my lying face in the mirror.
I got married, had children, moved away.
And under your veracious gaze some nights,
as the blameless trees whisper beyond my door,
I still confront that sleepless darkness inside.

No enemies? After the war and antiwar collapsed
like two piss-drunk brothers in a local saloon,
brawling over grudges twenty years old,
I just wanted to leave the old neighborhood behind.
I burned books and records and letters I didn't
need, withdrew to one of those empty horizons
so far from anywhere out mailbox
was more than a mile hike to the road.
On long walks I parted the seas of hip-deep
sedges, stumbled over rocks and into gullies
confident the miracles of crocus and fleabane
grew closer and closer at hand. I had a secret plan
to uncover the same amazing surprise in me.
Friend, under the just eyes of God I needed documentation.
I wanted to read in the soft language of prairie grasses
some small vindication of all living things;
but in the fine print on the loam, of hooks and talons,
in the armored spoor of claws I could not ignore
how the owl preyed on the otter and beetles bivouacked
whole generations against the aggressions of wrens.

The last ten years I've tried not to think
much beyond how the clothes dryer breathes on its own
in the basement, when to paint the garage,
and I admit the decade slipped by like Sunday afternoon.
Three of us at first, then four, five mouths to feed.
Lord knows just before the money ran out
I bought a double-barrel and set my sights
on a winter's supply of pheasant, cottontail and coon.
Mostly I want to explain, now that even the squirrels
are gone, the strange gray mood mushrooming
over me. ONe day when I missed my shot
at the only cock i'd seen. I drew a bead
on a goldfinch singing from the old phone wires
and blew him away from maybe sixty yards.
Imagine how my whole arm was quaking
when I beheld the clotted, useless remains
there twisting in my good hands, my little Vietnam.






Francina Hartstra





Every culture and institution needs the on-going revival it gets from constantly attracting new citizens. Mostly, this poem is about the Blueline Forum where my poems begin and which has suffered from some time from the atrophy of new blood denied.

But then, maybe it's about something bigger, maybe something the good people of Arizona might think about.



welcome,

a poem for those who might join us


welcome,
new blood

welcome,
new ideas
and you who carry
them

welcome,
new days,
brightly lit,
winds blowing
from places new
and unknown

welcome,
soft
embrace
of new night,
new dark
after bright-burned
day

welcome,
friends yet
unknown,
awaiting discovery

welcome,
new love like
blossoms in a
rippling
field,
like seas alive
with swelling tides,
like mountains
tall
against sun-risen
horizons

welcome,
life
and each new day,

every one a
gift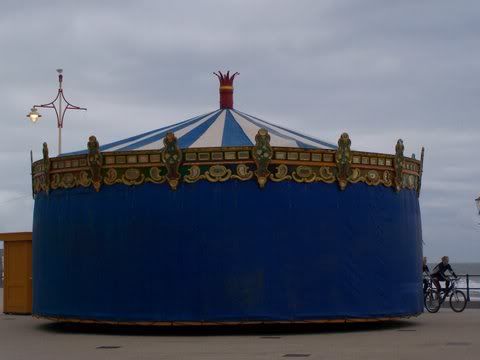 Francina Hartstra





Here are two poems from the This Same Sky, an anthology of poems and poets from all around the world. Mostly, though not exclusively, a middle-reader for children, it was published by Simon & Schuster in


The first poem is by Pakistani poet Alamgir Hashmi, a Professor of English and Comparative Literature from Islamabad. He has published ten collection of his poetry and several volumes of literary criticism, as well as translated works from the Urdu and Punjabi language. In 1989, he recorded a reading of his poems for the archives of the Library of Congress.


A Gift Horse

Somebody must have
given it to someone,
only gifts and toys
can suffer

such love, such neglect,
soaked
in the wetness
of this lawn.

Cloth, or perhaps wood,
it is only that.
The hard and the soft,
it's all the same.

It's owner,
the child, must be
asleep or have
found something else.

I am unable
to make out
its beginnings
or end exactly:

the eyes are a bleary
black,
the mouth seem sealed
airtight

as if to lock out
a couple of proverbs.
I do not think
it will speak.


Also from the book, I have a poem by Naida Tueni, a poet from Lebanon.

Tueni, who died in 1983, was married to the ambassador of Lebanon to the United Nations. Her book Lebanon, Twenty Poems for On Love, told of her love for the Lebanon she knew prior to its tragic ravaging.

This poem, translated by Samuel Hazo, is eloquent in its sense of loss.


In the Lebanese Mountains

Remember - the noise of moonlight
when the summer night collides with a peak
and traps the wind
in the rocky caves of the mountains of Lebanon.

Remember - a town on a sheer cliff
set like a tear on the rim of an eyelid,
one discovers there a pomegranate tree
and rivers more sonorous
than a piano.

Remember - the grapevine under the fig tree,
the cracked oak that September waters,
fountains and muleteers,
the sun dissolving in the river currents.

Remember - basil and apple tree,
mulberry syrup and almond groves.
Each girl was a swallow then
whose eyes moved like a gondola
swung from a hazel branch.

Remember - the hermit and goatherd,
paths that rise to the edge of a cloud,
the chant of Islam, crusaders' castles,
and wild bells ringing through July.

Remember - each one, everyone,
storyteller, prophet and baker,
the words of the feast and the words of the storm,
the sea shining like a medal in the landscape.

Remember - the child's collection
of a secret kingdom just our age.
We did not know who to read the omens
in those dead birds in the bottoms of their cages,
in the mountains of Lebanon.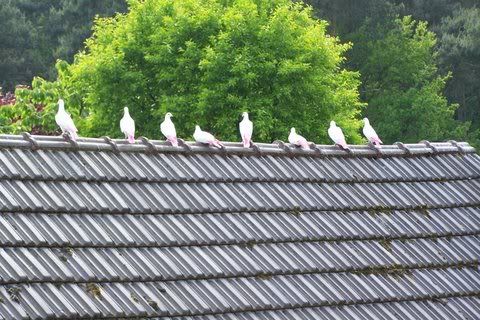 Francina Hartstra





An expression of solidarity with those who still must do the daily grind.



modern days

knowing
how to turn it off
something

many men never
know, never have a
chance to learn

thinking always
they must be
like sharks

ever
stalking
ever eating

ever moving
lest
they drown

in the 24/7
just in time world
where everything

is now
right now
demanded today

due
yesterday
captive to machines

that never
sleep
they too try

to never sleep
catch up
stay up stay

ahead of the
curve
the goddamn curve

of instant access
instant communication
instant failure

instant humiliation
instant death
at the hands of the ones

who didn't sleep
the cause of it all
satellites

overhead
in stationary orbits
miles high

but hanging
directly
over our heads

communications
satellites
who never rest

who
have taken all time
past present future

and turned
it into now now now -

i remember watching
the first one
high overhead

orbiting
lying on my back
in our high school football

field
watching it pass over-
head, marveling

understanding
that the end of my world
had begun

not understanding
what the end
would bring behind

i am out of it now
a spectator
as it rushes past

but i know others
who are of that
world

enmeshed
in that world
chasing the next sun

never seeing the shadows
better off
i think they might be

in loincloths
chasing prehistoric
bears

with bone knives
and
flint spears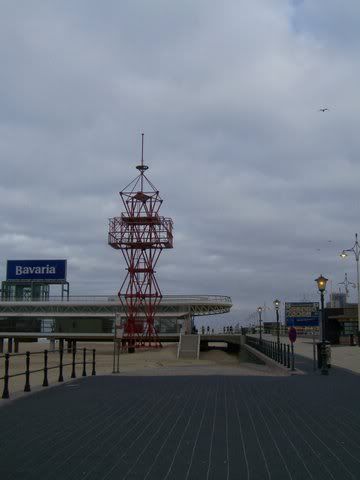 Francina Hartstra





My last library poems for this week are by Jose Emilio Pacheco, taken from his book An Ark for the Next Millennium. The book was published in 1993 by The University of Texas Press. It's a bilingual book with the Spanish original text and translations by Margaret Sayers Peden on facing pages.


Pacheco, born in Mexico City in 1939, is an essayist, novelist and short story writer. Regarded as one of the major Mexican poets of the second half of the 20th century, he has taught at UNAM, as well as the University of Maryland, College Park, the University of Essex, and many others in the United States, Canada and the United Kingdom. Among his many other awards and honors, he was elected by unanimous acclaim to the Mexican Academy (Academia Mexicana de la Lengua) in 2006. He has been a member of The National College (El Colegio Nacional) since 1986.



The Owl

Unblinking eye,
fish of terra firma
radiating steadfastness through the night
Grasp released from flight
Claws that did into living flesh
Hooked beak for dismembering the prize

What wisdom can it symbolize?
Plunder, crime, contempt?
All that constitutes the venerated glory
of the West?


Baboon Babble

Born here in this cage, the first lesson
I, the baboon, learned was that
in every direction I look this world is
bars and more bars.
Everything I see is striped
like the bars of a tiger's pelt.
They say somewhere there are free monkeys.
I have seen nothing
but an infinity of kindred prisoners,
always behind bars.
All night I dream
of a jungle bristling with bars.
I live only to be stared at.
The throng they call people come here.
The like to tease me. They enjoy it
when my rage rattles the bars.
My freedom is my cage.
Only dead
will I be carried outside these brutal bars.


Equation to the First Degree with Unknown Quantity

In the city's last river, through error
or spectral incongruity, suddenly
I saw a dying fish. It was gasping,
poisoned by filthy water as lethal as
the air we breathe. What frenzy in
the ring of its lips
the gasping zero of its mouth.
Nothingness perhaps,
word beyond expression
the last voice
of nature in the valley.
The fish's only recourse was
a choice between asphyxias.
That double agony haunts me,
the dying water and its habitant:
its doleful eyes on me,
its will to be heard,
its irrevocable sentence.
I will never know what it tried to tell me,
that voiceless fish that spoke only the
omnipotent language of our mother, death.






Francina Hartstra





Sometimes you have to just do what you do and not worry about what you don't.



this poem

most any
half-assed poet

could probably
re-write this poem

and make it better;
hell

i could rewrite
this poem

and make it
better

but
then it wouldn't be

this poem -
it'd be another

poem
and it's this poem

i'm interested in
right now

not some
hypothetical

poem
that might be written

by me
or any other half-assed

poet...

it's all about the moment
and dedication

to what you're
doing

and
for better or worse

it's this poem
i'm doing

right here-right
now

and the right-
here-right now rush

of writing it
is greater to me

than a prospective rush
of imagining

someone else
reading

it

~~~

but
if it'll make

the re-write and edit police
happy

i'll look
to writing

the poem
this poem might have been

tomorrow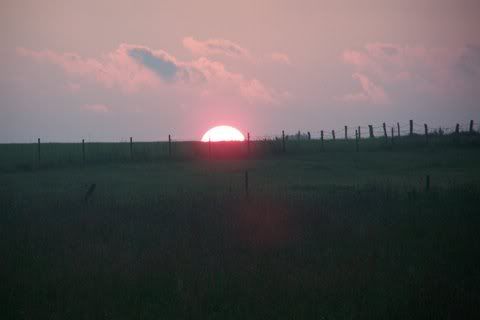 Francina Hartstra





That's it.

Until next week, when I'll have the second part of Alex Stolis' new book, "Clean as a Broke Dick Dog."

As usual, everything here belongs to its creators. If you should want to use any of my stuff, you can, just credit me and "Here and Now.

I'm allen itz, owner and producer of "Here and Now" and a peach of a guy besides.