On the Road with Erin N.
Wednesday, August 25, 2010

Erin Neutzling
V.8.5.




I'm posting very early this week. I'm heading out for the coast tomorrow, Port Aransas, on the northern end of North Padre Island, and have stuff to do today before doing that tomorrow. Thinking about, though doubt I'll make through withdrawal, putting my laptop aside for a couple days.


As I bask, I leave behind two treats for you this week, featured photographer Erin Neutzling, and featured poet Sue Clennell.

Erin is a friend of my son, Chris. A former flying trapeze artist from San Antonio, she currently lives in Paraguay, teaching English under a U.S. government grant. Her photos are from a recent visit to Peru and Columbia.

Sue, an extensively published Australian poet, is well known to regular "Here and Now" readers, having appeared here often. This week she presents with five new poems.

Here's this week's list of worthies:




Camille Dungy
Depression

Lisa Beskin
Storm
Infernal Cakewalk

Michael H. Brownstein
29 Lines and 32 Days

Me
upon seeing an early morning walker with flashlight in hand

Ghazi A. Algosaibi
Sahara

Me
throw in a hole in the ground

Tony Hoagland
Lie Down with a Man

Me
the goddamn Texas-hill-country-German truth

Robert Bonazzi
Questions of Critical Mass

Me
weep for me for i am a hero

Sapphire
from Strange Juice (or the murder of Latasha Harlins)

Sue Clennell
Her thoughts were of fog and cheese
Mock Turtle Soup
White angel with black cummerbund
Photo Album
The Silkie's Song

Chio-m
20 haiku

Me
doubt, and the end of innocence

Maxine Kumin
A Morning on the Hill

Me
a poem

Mary Jo Salter
Bee's Elegy

Me
same as last time next time

Brenda Cardenas
From the Tongues of Brick and Stone

Me
that'll do, pig

Mary Swander
Amish Phone Booth

Me
the inevitable fate of the bosses' fair-haired boys

Sylvia Plath
Metaphors

Me
people in small places

Jim Carroll
Poem

Me
a meal for lovers








Erin Neutzling





I begin this issue with poems from the Fall 2006 issue of Hotel Amerika, published by Ohio University with funding by the Ohio Arts Council.



The first of the poems is by Camille Dungy, author of What to Eat, What to Drink, and What to Leave for Poison. She has been awarded fellowships from (among other) the National Endowment for the Arts, Cave Canem, and the Virginia Commission for the Arts.


Depression

What little he brought home wouldn't buy much
happiness - a chicken to hem trousers
and some eggs to take them in four inches
at the waist. Hell, it wouldn't even buy
milk. He had time enough to stitch his wife
the only tailored dish towels in town,
so he knew only she could keep the house
around them. A nurse will always find work.

What had he provided since their wedding?
The dream of a trip to the Falls; passports
for Canada; a suitcase; a marriage
certificate; all that useless paper -
five hundred dollars, traveler's checks (all
his money) drawn on a Friday-failed bank.


The next two poems are by Lisa Beskin. Her collection of poems, My Work Among the Faithful was published in 2004 and was the winner of the Blue Lynx Award.


Storm

Storm of blue roses, of eyelids,
of cosmos decanted drop by drop,

my aunt owned the empty coffin
of Emily Dickinson, which I wanted to sell,

but in which she sometimes made love.
Give anything like Heaven enough rope

and it keeps itself up forever.
Emily's there with her abacus,

totaling the staggered black
between suns: blanket gone to rags,

grandfather filed beneath the palms.
A dream hulks in the shadows,

plankton rushing through its teeth.
I ant permanent life -

not some blowsy hereafter,
but to stand forever at a cool

white basin, lathering both my hands.


Infernal Cakewalk

Ah Bartleby, rub my shoulders some,
I've spent so long watching devils in tights
mince across an ocean of coals.
They slobber over gruel and cognac
with the jerky gestures of sorrow run at the wrong speed.
Last night I was dunked in and out
of celluloid. I couldn't stop thinking

about the damned cherry blossoms,
or remember a time when my brushstrokes
lurched away. all the cadmiums on the planet
couldn't soothe this little hand,
which is no longer so little, just banged up
and tattooed with a picture of good John Clare.,
who will never consent to visit Me Here.


Still from Hotel Amerika, here's a kinda strange poem by Michael H. Brownstein.

Brownstein has published eight poetry chapbooks, appears frequently in literary journals both on-line and in print, and won numerous awards and honors.


29 Lines and 32 Days

1.

Do you remember one evening we plugged in three elect ric heaters

2.

and still the shower was so cold it burnt my head?

3.

Yesterday you went to bed depressed,

4.

your head facing the northeast corner of the room.

5.

Tomorrow is the day we will go to my mother's for Christmas

6.

if indeed tomorrow is the day of Christmas,

7.

hot enough to sweat standing still.

8.

This is not the way we foresaw death,

9.

stuck in the snow, ice inching into us,

10.

wind working as hard as wind is supposed to work.

11.

I thought death would find us a car accident,

12.

gunshot,

13.

a push and cut glass.

14.

I thought heart strong enough

15.

could pull to tractors,

16.

three cars full of men too fat for elevators,

17.

one motorcycle sliding across concrete,

18.

ugly sparks into blue-chromed dusk,.

19.

all of our televisions shorting out.

20.

We do speak paragraph

21.

but no I'm trying to think what I like best -

22.

the color of trees or their color on the ground,

23.

the shape of oil,

24.

the structure of shade.

25.

This is the place a cat is an albatross and hemp is wired to explode.

26.

Stone rivers.

27.

Snow rivers.

28.

Rivers too slow to keep pace with Augusta's sun.

29.

I must finish the work of the dead.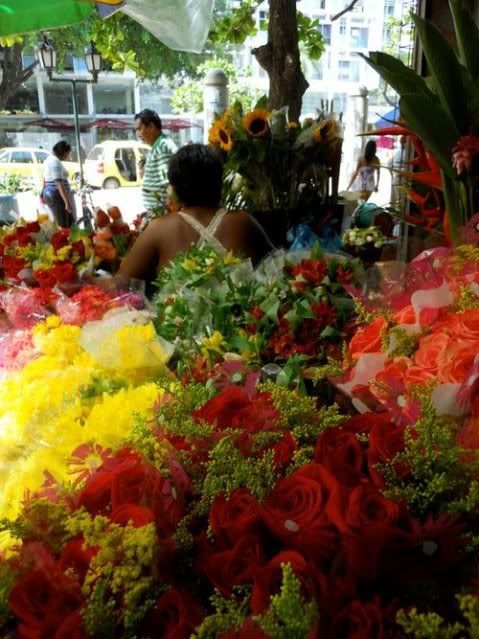 Erin Neutzling





Sometimes the light that lights our way hides all other possibility of different ways.



upon seeing an early morning walker with flashlight in hand

notice
how you can see better
in the dark

if you turn out
the light -
how the night

turns black
beyond the small
shadow of your lamp;

how the dark tide
turns into an impenetrable wall
around you;

how light becomes
a prison
confining you

to it's dim little
circle; how all the things
that ever frightened you

come to life
behind the dark curtain
that surrounds you -

now
turn out your light -
notice

how on even the darkest
most moonless night
the things all around

take on their own inner glow
the burning glow of life
that is in all things,

white stones by the creek
shine like beacons,
step here they invite,

let us carry you across
this water,
singing as it flows

and bubbles, trees,
even cats
as they slink, bellies

brushing the ground
as they hunt
for midnight prey;

all this,
night and all the creatures
and things of night

in their natural state,
no longer
hidden by your light -

the other half of life
no longer hidden
by your light






Erin Neutzling






Next, I have a poem by Ghazi A. Algosaibi from his beautifully bound and illustrated book, From the Orient and the Desert, published in 1994 by Kegan Paul International.

Algosaibi was born in 1940 in Al-Hasa, Kingdom of Saudi Arabia. He received his LLB from Cairo University, his M.A. in International Relations from the University of California and his Ph.D. in political science at the University of London. He begin as a lecturer in King Suad University in Riyadh in 1965, then became Dean of the Faculty of Commerce in 1971. In 1974 he accepted the position of Director of Railroads, subsequently serving as Minister of Industries and Electricity from 1975 to 1982, In 1984 he became Saudi Arabia's Ambassador to Bahrain, serving until 1992, when he was appointed Ambassador to the United Kingdom. He served his country as Minister of Water and Minister of Labor from 2002 until his death earlier this month.

Along with his other careers, he was a well-known author of poetry and prose.



Sahara

I roamed the world;
A land more barren,
love more pure,
hate more bitter than
your hate, I could not find.

Sahara, I am back;
sea-water in my face,
mirages in my mind,
(conjuring visions,
chasing dreams,
catching whispers of sun-
gold hair); and on my lips,
to lines of verse -
song without echo.

Disenchanted, I am back;
love is words devoid
of love. Defeated, I am back;
in the fight my sword was
forged from feeling.

I am back,
anchor in the sand,
face washed with dew,
I hear you
whisper: "My son! My son!
Are you back?" - Yes, Mother,
back - a child
of endless grief,
bird that lost its nest.

Sahara, I am back -
to woo your night
(its web of mystery);
Your moon my neighbor,
and a poem my friend.






Erin Neutzling





Here it is, a true example of "throwing in the kitchen sink."



throw in a hole in the ground

thinking about all the people
who don't know their ass from a hole

in the ground and thinking how i'd like
to write a poem that wasn't about

that and thinking about
how i don't know how

to do that, don't know how to write
a brain-free poem...

maybe start with random phrases
and images

throw in the kitchen sink;
throw in a cat in the kitchen

sink; throw in a wet cat
in the kitchen sink,

throw in
a pissed-off wet cat

yowling
fully extended claws

scratching at the porcelain;
throw in a porcelain

urinal,
(why the hell not - gets

me away from the
pissed-off cat);

throw in a porcelain
urinal

in a bus station restroom;
throw in a bus station lobby,

people sleeping, people talking,
babies crying, old men coughing,

spitting, farting in plastic chairs,
pinball machines clattering

and whistling and clanging
and pin-balling

kathunka kathunka kathunka
pin-balls bouncing off the rubbers

thacka thacka thacka
pin-balls scoring

whanga whanga whanga
thunk - free game

echoing
off concrete walls

echos echos echos...
stone wall echos

throw in a rock band
guitars and drums echoing

in a tiny room
of sweaty people jumping,

saturday night
on 5th street; throw in sweaty people

on the 4th of July, walking

dancing, jumping,
a little drunk some, mostly

drunk others, having a
good time mostly not remembered

tomorrow
but why the hell not

there'll be another tomorrow
after tomorrow

for most of us,
odds are for you and me

well,
me anyway maybe who knows -

throw in a box;
throw me in the box

throw in a hole in the ground;
throw in people who don't know

their ass
from my hole in the ground

and i'm back where i
started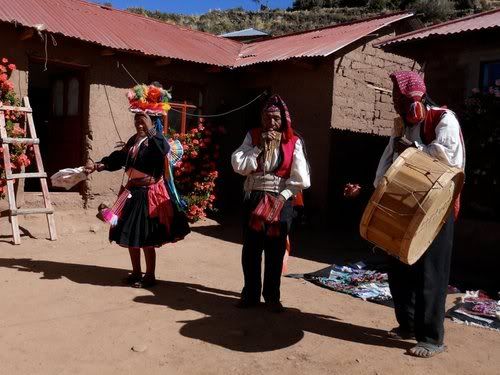 Erin Neutzling





Here's a poem by Tony Hoagland, a favorite from my library I use often. The poem is from his book Donkey Gospel, published by Graywolf Press in 1998 and winner of the 1997 James Laughlin Award of the Academy of American Poets.

Hoagland was born Fort Bragg, North Carolina. His father was an Army doctor, and Hoagland grew up on various military bases throughout the South. He was educated at Williams College, the University of Iowa, where earned his B.A., and the University of Arizona, where he received an M.F.A.. According to the novelist Don Lee, Hoagland "attended and dropped out of several colleges, picked apples and cherries in the Northwest, lived in communes, and followed the Grateful Dead . . ." He currently teaches in the University of Houston creative writing program. He is also on the faculty of the Warren Wilson College low-residency MFA program.



Lie Down with a Man

In those days I thought I had to
do everything I was afraid of,
so I lay down with a man.

It was one item on a list -
sleeping in the graveyard, under the full moon,
not looking away from the burned girl's stricken face,
strapping myself into the catapault
of some electric blue pill.

It was the seventies, a whole generation of us
was more than willing to chainsaw through
the branch that we were sitting on
to see what falling felt like - bump bump bump.

Knowing the worst about yourself
seemed like self-improvement then,
and suffering as adventure.

So I lay down with a man,
which I really don't remember
except that it as humorless.

Curtains fluttered in the breeze
from the radio's black grill, Van Morrison
filled up the room like astral aftershave.

I lay my mass of delusions
next to his mass of delusions
in a dark room where I struggled
with the old adversary, myself

- in the form, this time, of a body -
someplace between heaven and earth,
two things I was afraid of.






Erin Neutzling





It's August; it's hot. Nuff said.



the goddamn Texas-hill-country-German truth

August
was the name
of a Roman emperor

well-regarded
in his time,
and also the name

of my grandfather,
an honest, decent and
gentle man -

though the month
as named after one
and the other was named

after the month,
neither
had a good word

to say
about it - though the possibility exists that
emperors

being as they are, Augustus
might have sung
a different tune had he known

the month would carry his name
but Granddad
wouldn't have changed his opinion

for anything
(stubborn hill-country Germans
being as they are)

and i wouldn't either
even if they renamed the month
after me,

truly nasty month that it is around here,
sunburned snakes
slithering

down hot-rock hills,
cactus drooping in the heat,
little needles shriveled

and crisp
like pan-fried critters
caught hopping

fire
to the frying pot
soaked in mescal

and sweet
when they crunch
and it's a hell of a note

when the best thing
you can say
about a month

is that it fries up
critters
good

cause
that which can fry
the critters

can also fry
you ass
if you leave it hanging out too long

and Granddad, having
grown up here on the back of a horse,
knew about frying your ass

in the mid-afternoon heat
while that fancy Italian emperor
didn't know beans about it

and could be expected to be wish-washy
on the issue, while Granddad
was not

and neither am i -
August in Central Texas
sucks

big time
and that's the goddamn
Texas-hill-country-German truth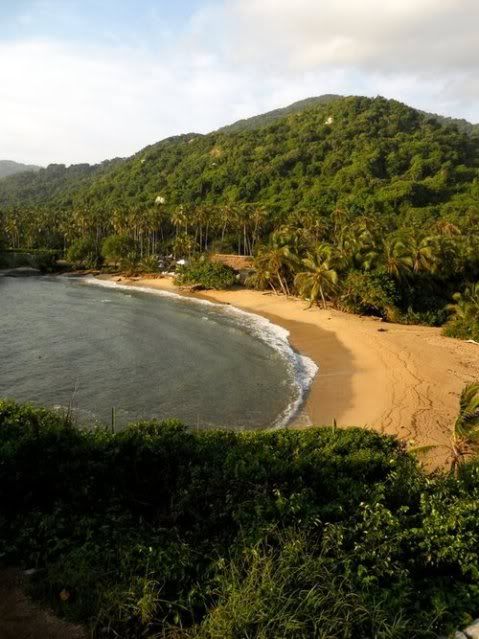 Erin Neutzling





The next poem is by Robert Bonazzi from his book Maestro of Solitude, published by Wings Press of San Antonio in 2007.

Born in New York City, Bonazzi has lived in Mexico City and San Francisco. Presently, he lives in San Antonio and writes a column on poetry for the San Antonio-Express News.

In addition to his own books, from 1966 until 2000, Bonazzi edited and published over 100 titles under his independent literary imprint, Latitudes Press.



Questions of Critical Mass

I

Charm once the weapon of choice -

Ego now dons a primal disguise, sticking
its little prick outside columns and boxes
as the last cell of survival in a society
bent on destruction never expects
individuals of consumption
to choose austerity.

Does fundamentalism speak
the last word of avenging gods
or were all these deities
poorly translated?

No way to enlightenment with
plunder plotting the path.

II

Weapons of mass destruction shaped
by contractors on a victory hotline
to demand all embraced their theory
of trickle-don equality.

A teenage suicide bomber explodes her life
in the service of whom or what?

And where to hide all those pesky
collateral bodies?

III

Inclusion attempted to remove
the Other from academia and art -
never from reality.

How do we forget those unwashed hordes
scaling the Great Wall or those blood-
thirsty barbarians at the gates of Rome?

Have the Philistines moved
from the Middle East to the Mid-West?

Please may e have fresh stereotypes next time?
Zero tolerance means no tolerance at all.

Fear created prejudice but prejudice got bored
without Others to torture.

IV

Slip under the radar of this extinct
whitewashed species killing a colorful world
making all accomplices in apocalypse.

I pray for a critical Mass to serve
by waking up in time
not eternity!

Without these stereotypes
we can begin to live.






Erin Neutzling





It boils down to this - I'm sick of this whole 9/11 thing and the indecent political uses to which it is being put.



weep for me for i am a hero

it was a terrible
evil thing
done to us

by terrible
evil
motherfuckers

but
this world is full
of terrible evil mother-

fuckers
doing terrible evil things
everywhere that people live

and the fact that
they did it to us doesn't
make us, them, or the thing

they did
special or unique - it's just another
case

of the human race
racing
to its own destruction...

now it's true
we need to kill every one
of the terrible evil

motherfuckers
who had anything to do
with the thing they did to us

(but it would be nice
if we could kill more of the evil
motherfucker and fewer

shepherds and
shopkeeper and women
and children and babes-in-arms)

- i take that last as a given,
one that i would think we could
all share

but i'm know we don't
for there are those who say
kill them all

and let God, theirs or ours
or who cares,
sort out the innocent from the

evil motherfuckers -
it is the psychology of victimhood
that makes a person

feel they are a special case,
that regular rules don't apply
to me because

after all
i am the victim here
poor me poor me kill them all

burn their church
(or don't let them build one at all)
mock their god

for i am a victim
pray for me, weep for me,
send me money

for i am a victim and victims
are heros now
and we all know how we love

our heros,
weep for me, a hero,
daughter of the first cousin

of a neighbor's aunt's dog
groomer killed in that terrible evil
think done by those terrible

evil
mother-
fuckers

weep for me weep for me
for i am a victim
and a hero

and how
i am
loved

and how i love in return
my victim's
role

in this ticker-tape land
of victim-
heros

and how i fear
the day
when my country

puts aside it's passion
for victimhood
for how will i ever be special

again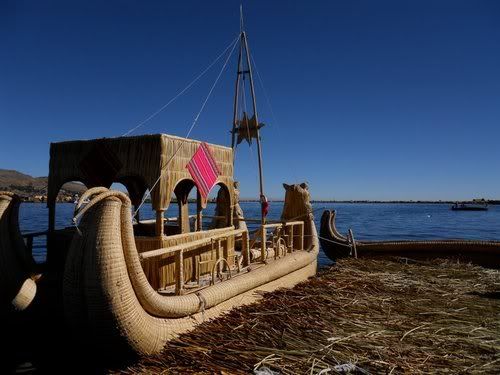 Erin Neutzling





Now here's a poem by Sapphire, from her book American Dreams, published in 1996 by Vintage Books.

Though not of the streets herself, many of her poems and books are written from hard-road, down-and -dirty perspective. Most recently, her book Push was adapted for the screen as Precious, last year's hard-edged, well-received movie.

I know many of my regular readers and for some of them, I always feel I need to include a warning before Sapphire's poems - if you don't like your poetry very hard and very straight, pass this one by and go on to the next one.

This poem is from a piece about the death of a young woman, killed by a Korean shopkeeper during an altercation following an attempted shoplifting by the young woman. There is a prose introduction (which i have just summarized) to the poem, but together it is very long and since the poem is the heart and center of the story that's all I'm using this week.



from Strange Juice (or the murder of Latasha Harlins)

1.

I don't hear the blast till I'm dead
I don't feel nothin' either
as I split in half
a dog yelps
and every sound I ever heard
flies out my mouth on green wings.
Crimson waterfalls open in my skull
and my bones come aloose,
the dog is screaming
like a siren now
and i the distance a bucket of water
spills over a dusty red dirt road
and my heart quits
falls face first in
shattered glass on a
concrete floor.
The camera keeps
rolling.
My left leg twitches.
I don't cry.
Fifteen.
Green as greens
passing from sight
under broken bottles of light.

2.

I don't remember what I did wrong.
Somebody hit you, you hit 'em back.
She didn't have to shoot me.
I was born here
and someone can shoot me and go home
and eat turkey on Thanksgiving -
what kinda shit is that?
Videotape the bitch killing me,
the hoe's own videotape
recording
the end of my days
reeling obscenely
for tv cameras -
my blood
sweet Jesus
Rolling 20s
Bounty Hunters
PJs
Imperial Courts
NWA
LAPD
South Central
Hollywood
18th Street Diamond Riders
Easy Riders
it's a brown thing
it's a black thing
Crips
Bloods, Mexicans together forever gonight.
I don't remember...
I jus' anted some juice
and now I'm dead.
Killed by some model minority
success story.
Listen, is anybody gonna
say anything?
I was gonna get an orange leather jacket
to match my Reeboks.
I was passing math and
doing good in English.
Fuck history, I'm tired of hearing
'bout George Washington
and Columbus.
I told that cracker, "Shit, mutherfucker
what about us>"
No, I wasn't pregnant,
but I was gonna have a baby,
definitely, one day.
I like Luther Vandross, Tone-Loc
and Queen Latifah.
Listen, is anybody gonna
say anything?
Community service!
A white bitch
with a pink slit
between her legs
like mine,
drips red.
A white girl that probably got
into law school on the
affirmative action birthed
by black people's struggle,
sitting on a seat
that was opened up
for by Rosa Parks and
Fannie Lou Hamer,
nig - no, black people, African
Americans, like me, marching
under fire, hoses, broken glass
gasolined bodies
testicles sliced off,
strange fruit, tossed to dogs.
Swinging from trees.

this white judge woman
hooded in mahogany-walled
chamber decides my life
is not worth nothing.
A fifteen-year-old black girl
equals zero in this white bitch's book.
She sentences this yellow gunslinger
to community service and probation.
What are the terms of her probation,
that she don't kill nobody white?
Does anybody hear me?
without my tongue.
Fifteen and out of time.

Listen to the gasoline on the wind.
Listen to my blood rhyme -
drip drop on the sidewalk.
Hear me children -
and BURN.






Erin Neutzling





Time for five poems by this week's featured poet, my Aussie friend Sue Clennell.



Her thoughts were of fog and cheese

Her thoughts were of fog and cheese,
what to drink with it,
how to taste it roll it in the mouth.
Her thoughts were of fog and what he thought,
was she wrong to believe he thought of her
in the dark times of the soul?
Her thoughts were of fog and the cats
which inch their way down lanes and
hum old songs when you touch them.
Her thoughts were of fog and stairs
that go down to the dark,
the dark parts of the soul
and her man
down there.

First published by "Unusual Work<"


Mock Turtle Soup

Nobody loves the poor mock turtles
trapped in a willow plate pattern
on an island of their own devising,
where they weep into the water
while birds purr like cats.
They should smile like the men
in sideshow alley,
whose heads turn from side to side
to catch the balls life throws them.
Ask the mouse and dodo,
nobody likes to swim in a sea of tears.

First published by "The World According To Goldfish"


White angel with black cummerbund

White angel with black cummerbund,
you masquerade as a bridesmaid,
your bare back hanging
out of a Cottesloe Beach Hotel window
but I know
you have come down with
a tuning fork to pick up our whims.
We all have our worries
like puffballs earthstars
waiting to pop,
explode into little universes.
Condemned instead to be earthbound,
jagged hopscotch tors broken tiles,
crocks for mosaics,
we are graffitied together with sand and spit.
Your task, every few years, is
to test the grout sealed with tears
wipe away excess moisture,
thumb press the cracks.


First published by "Poetry NZ"


Photo Album

I flit through the moons of faces
grocer milliner tailor,
guests of last century,
study them as they are fobwatched into a steady position,
their background lined with the wallpaper
of waterfalls and church windows.
For them the moon was still a silver virgin,
and death haphazardly zoned in
on the young, shuffled and
dealt Jessie the ace of spades
at thirty-five years was euchred
by cardsharp Frank who lasted another seventy.
Wool was pulled over teetotaller Thomas
's eyes
as he was led around Williamstown,
musing at ship horns and motor vehicles,
tasting the fruit of new industry,
swishing it from side to side
of his mouth to consider,
worried for his heirs.
And of Thomas
just the chair and the chest of drawers,
and of Jessie
a pair of candlesticks and a gold bangle,
and of Frank
another shopkeeper and two scribes.
And when we are all gone,
there will still be moons and virgin worlds.

First published by "Unusual Work"


The Silkie's Song

I sing of the past hum vibrate
boom. I sing of the future,
above an orchestra of sounds
tries to reach me with crescendos.
I tell of a time before time
when I walked on land to give birth,
but now I have cold feet and look for sailors
tossed from fickle ships.
Woo dying men so I can come back to shore.
Wed them with my wintry feet and deep eyes,
slough my skins roll sounds on my tongue.
Once I belonged to the earth,
did the wrong thing by the gods,
or perhaps I just evolved
was cast into the waters, but this I know,
I am coming home to warm my body
on a man more lost than I.

First published by "Windmills"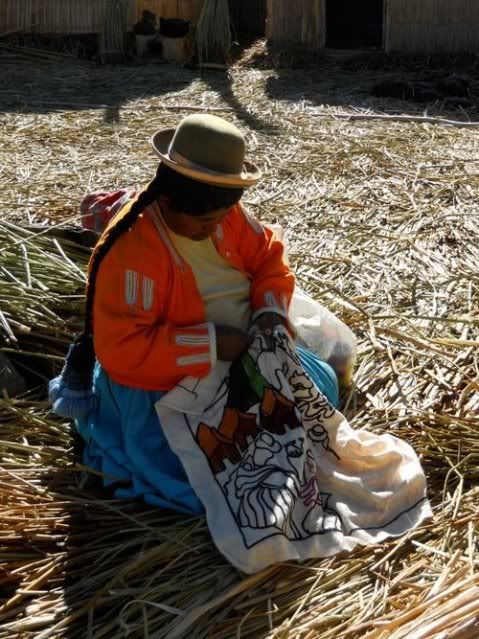 Erin Neutzling





Time now for a few haiku, these by Chiyo-m, from the collection of her work, Chiyo-m - woman Haiku Master. issued in first edition by Tuttle Publishing in 1998. This is the first book in English of her work and includes both her poems, in Japanese and English translation by Patricia Donegan and Yoshie Ishibashi, and her artwork.

Chiyo-m, a poet, painter and Buddhist nun who lived from 1703 to 1775, was a student of two of Basho's disciples and wrote in a time when haiku was largely a male domain.

She is now said by many to be Japan's most celebrated female haiku poet.





new year

flying of cranes
as high as the clouds -
first sunrise

~~

one mountain after another
unveiled -
the first mists

~~

New Year's sake -
until the next,
this first delight

~~

first dream -
even after awakening
the flower's heart the same

Spring

the moon's shadow
also pauses -
cherry-blossom dawn

~~

the butterfly
is standing on tiptoes
at the ebb tide

~~

to tangle or untangle
the willow -
it's up to the wind

~~

galloping horses
smell their legs -
the wild violets

Summer

touching
the fishing line -
the summer moon

~~

keeping cool -
in the deep night
strangers on the bridge

~~

moonflowers -
the beauty
of hidden things

~~

only in the river
darkness flows:
fireflies

~~

Autumn

at the crescent moon
the silence
enters the heart

~~

twilight
is left
in the maple leaves

~~

first wild geese -
the nights are becoming long,
becoming long

~~

over the flowing water
chasing its shadow -
the dragonfly

Winter

sleeping alone
awakened
by the frosty night...

~~

green leaves or fallen leaves
become one -
in the flowering snow

~~

the passing year -
irritating things
are only water

~~

sewing things -
I fold in dreams
on a December night

~~

winter rain -
in one room
yesterday, today passes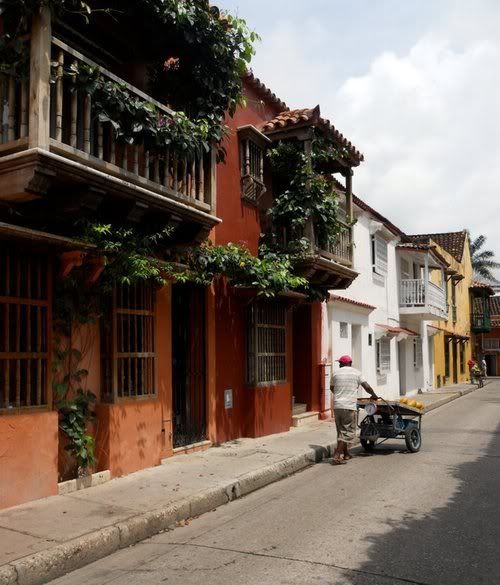 Erin Neutzling





It's a cat poem, ok, a cat poem.



doubt, and the end of innocence

the young female
is the most faithful
of the three cats

that live on my front
porch - the young male
is too busy hiding behind

the planter pot to notice me
and old mama gave up all
pretensions of fidelity

after her fifteenth
litter -
but Billy Goat, the young

female
always runs out to greet me
whenever i drive up

and is waiting at the door
without fail in the mornings
and evenings when i distribute

cat food, watching carefully
as i allocate
portions -

one pile of Friskies
per feline -
then leaps eagerly

on the portion reserved
for her....

i am her God of Food and Plenty,
making sure she has
plenty of food morning and night,

and she shows her obeisance
by rubbing her head
against my hand as i feed her...

though i have tried not to abuse my position,
i fear my reign
as God of the cats is nearing its end,

beginning this morning
when i fed the cats early
and they were not in position

when i did it
and they did not see me
do it

so later,
when i left and they were there,
eating,

i could see the beginning
of doubt
in Billy Goat's eyes

as she integrated
into her fur-ball brain
the presence of food

despite the absence of me,
meaning maybe i wasn't the God
of Food and Plenty after all,

but just another large
creature, another
big-footed, slow-moving

hulk
with tendencies toward
kitty-tail

stepping
who had nothing at all to do
with food

on the porch mornings and nights,
and maybe mama
knew best

after all,
generational doubt
and despair

overcoming
the magical times
of kitten

innocence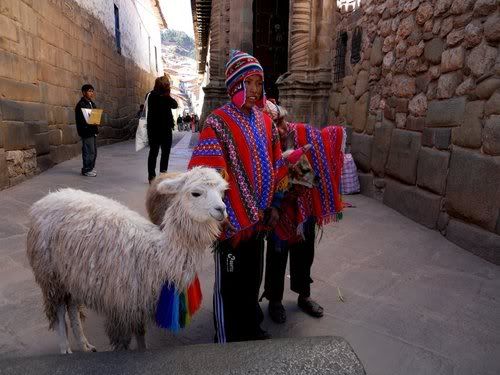 Erin Neutzling





Next, I have a poem by Maxine Kumin, from her book, Looking for Luck, published in 1992 by W. W. Norton.

Kumin was born in Philadelphia in 1925. She has published numerous books of poetry, including Up Country: Poems of New England in 1972, for which she received the Pulitzer Prize.

She has served as Consultant in Poetry to the Library of Congress and Poet Laureate of New Hampshire, and is a former Chancellor of The Academy of American Poets. She lives in New Hampshire.



A Morning on the Hill

High summer. A fat man with a skidder
is driving across our farthest pasture
gouging the green sweetness that is home.
My heart is black with hate for him
and at the point where the hill sharply ascends
I hope out loud the bastard will roll over.

With a roar the ponderous apparatus wavers,
tilts, slithers and ultimately upends
but here the dream stutters and falls flat:
merely opening a window he crawls out
the fattest man in town, unscathed
except just now panic attacks his chest

and he goes down in my sight like a shot steer.
I am running in place on thick and gluey feet
toward his emergency, this great
bear of a man I have met many times before.
Behind me, the earth gashed black by his cleats.
Ahead, shrilling toward us down city streets

the tearing sounds of the rescue wagon.
Waking, I remember the way a friend's
husband died beside her in his sleep.
Her voice on the phone was calm but taut as rope
that morning: Joe is dead. Do me a favor?
Call 911 for me. I've forgotten the number.
Of course I'll call them. I'll come too.
Nobody dead up here this morning, though
the fat man tried. Now a relentless sun
licks the far hill alight. Its red balloon
lifts over lush pastures as if nothing new
has happened. Indeed enough comes true.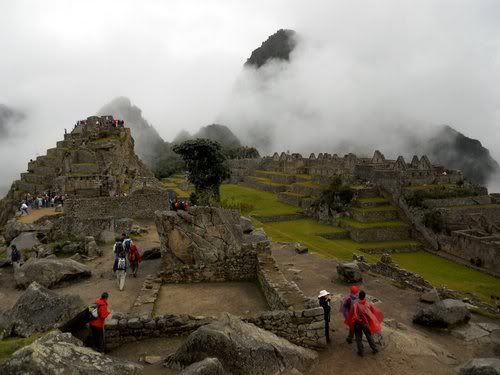 Erin Neutzling





Some poems just walk right on to the page, almost unassisted. Others are a fight for every word. This poem was a fighter and, though I like it now better than I did when I was writing it, it's still a bit of a small prize for such a fight.



a poem

a poem,
a beginning
looking for an end,

overcoming
false starts and mis-
direction,

climbing
steep and barren
hills, words

like heavy stones
rolling toward you,
crushing all sweet thought

before you,
or falling
into wordless voids,

or marathon running,
each
foot finding it's next step

as your body
follows
along effortlessly,

false trails
to be avoided,
leading nowhere,

yellow-shadowed alleys
where you must wisely
choose

not to go,
dim pages of past times,
virgin,

un -
plumbed,
drifting away

as winds
of aging memory
blow,

all in search of
context
that will bring a natural end

so that another poem
can begin...
a poem

a life,
a beginning
looking for its natural end






Erin Neutzling





And now, a poem by Mary Jo Salter, from her book Henry Purcell in Japan, published by Knopf in 1985, This is one of the earliest books I bought when beginning my poetry library and I've used it here many times.

Salter, born in mid-August in 1954, is a poet, a coeditor of The Norton Anthology of Poetry and a professor in the Writing Seminars program at Johns Hopkins University.



Bee's Elegy

Smashing a bee
with a book,
I shuddered; then
shuddered again -
to think murder
occurred in tis small
ball of fur.

I'd tried to save
the damn thing;
flung open windows
to let it go -
as open as my heart,
I wanted it
to know.

But a bug this size
has no eyes for
metaphor; nor
could it seize
on the current
of thought in the room's
new breeze.

Bumbling about,
it would have traced
one spot of wall
all afternoon.
Like the lemon
whose fragrance once
so stung my nose

it wrung
from me all sense
but smell,
the yellow buzz
of life beneath
my swoop crushed me
enough to tell.






Erin Neutzling





Rain after a month of dry, and I won't be here to see it.



same as last time next time

a clear morning
early,
yellow button

moon
rolling across
dark and unclouded

sky -
very hot day
promised,

another in a row
but chances for rain
the rest of the
week,

the first here-bound moisture
in over 30 days,
ground cracked, grass

curled and brown, each
day
like a furnace vacuum,

drying the air
and everything it touches,
sucking life

like a final fatal
disease,
dry bones remain

like rhino horns
ground to powder
to give old men

a lift...

i will go to the coast this week,
100 miles and a ferry ride,
then three days

on the island
while the long-sought sound
of rain drip

off my back porch roof
will echo
through my empty house

without me, the ground plumped
with rain water
will sift again and expand

and cracks will close
and the grass will green
again

and I will miss it
and all my flowers will bloom
and i will miss it -

tides i will see instead,
surf, doing what it does,
coming

and going
again and again
same

as last time
until next time -
the lesser joy of constancy,

the timeless sea,
and sand each one a crystal
like the other,

carnival-lit change
most welcome
unknown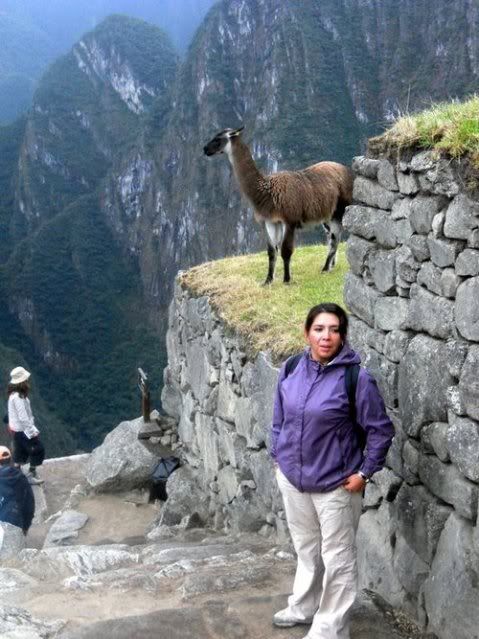 Erin Neutzling





The next poem, from her book, From the Tongues of Brick and Stone, was written by Brenda Cardenas. The book was published in 2005 by Momotombo Press.

A professor of English at the University of Wisconsin-Milwaukee, Cardenas is a native of that city and state. She has published two books of poetry, including this one, and her work has appeared in numerous anthologies and journals.

Her book is one of the newer ones in my library and I don't think I've used anything from it before. So I'll start with the title poem.



From the Tongues of Brick and Stone

At Taos, Estevan guides my hands
to the pueblo's clay walls.
I receive their heat, their amber dust.
He recalls his grandmother
teaching him to slide
his palms across the adobe,
so he would remember
the texture of their stories.
So you will know, he says.

All day, I listen to the stone -
Camel rock, lava rock,
las montanas Sandia, Jemez, y Sangre de Cristos,
a lump in the holy dirt I draw
from the well at Chimayo,
headstones strung with red and yellow petals
behind la iglesia San Geronimo
where Indios and Mexicanos revolted,
took refuge and huddled together
against yet another U.S. invasion.
Inside adobe, they listened
to one another's last breaths.

All night beneath stout beams
in a tiny room of candlelight,
I listen to the ocean of wind
that washes the Santa Fe hills,
its Anasazi tongue as comforting
and unforgiving as Ojo Caliente -
the hot springs with their eyes wise
to what wakens, what replenishes.
Estevan, who is learning to swim,
knows it's a tricky balance
to let go, rest in the hands of others,
trust our own breath
to keep our bodies buoyant,
our faces floating like blossoms
on a pillow of water.

Back in Chicago, I listen above
the horns and wounded mufflers,
the sirens and shrill faces,

the swish and whistle of highways,
above the shudder of the el train,
the clang and clatter of factories,
the boom in the bass that rattles the whole block,
above the noise that calls itself news.

Each winter, I listen to stones
along Lake Michigan, to voices
never removed, who wrap
Pontiac's Rebellion in Algonquian syllables
sent of the skin of the wind. Its chill
still surprises the hollows
between my sapling ribs, then settles
beneath my bones like the arctic
quilt of snow to which I surrender,
arms swishing against the frozen ground
to form a eagle's wings,
flushed cheeks floating on a white feather bed.

Here, I press my palms to limestone
and wonder what I will remember.






Erin Neutzling





Thinking of fixing dinner...



that'll do, pig

i like
my pork chops
and don't eat them

as much as i'd
prefer,
but when i do,

by god,
i eat the hell
out to them -

pork chops
fried in crispy batter,
pork chops

smothered
in mushroom gravy,
cordon blue,

two kinds of pig
with a swiss cheese
chaser,

i like that, too -
served
with sweet potatoes

and sauerkraut
and
or red cabbage

soaked in beet
juice
or german rice,

sweet with cinnamon
and topped
with gravy, buttered

peas and corn
on the side
to give it some color...

gimme some of that
and i'll eat it to a bellyful,
smiling all the time.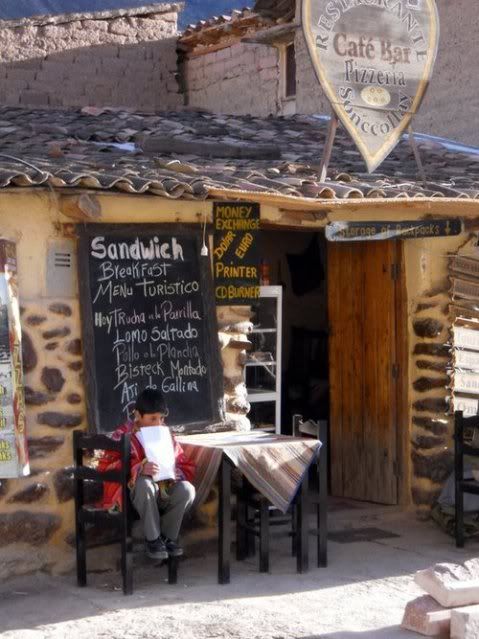 Erin Neutzling





Mary Swander is a Distinguished Professor of English at Iowa State University and lives in Ames and Kalona, Iowa, where she raises ducks and geese and a large organic vegetable garden. In 2009, she was appointed Poet Laureate of Iowa.

Her most recent work is a book of poetry, The Girls on the Roof, published in 2009. The next poem is from an earlier book, Heaven-and-Earth House, published by Knopf in 1994.



Amish Phone Booth


The letter of the law is: no lines from
the outside world. But this phone in a garage
down the road is fine, and a trip across
the field on foot enough to make you think twice
before a call. Above the receiver - chiropractor,

vet, weather report, all numbers penciled
on the wall. Below - a doodle of a stallion
with the caption STUD. Bareback and buckboard,
they gallop in at night for help with a fire
in Chester Yoder's barn, the hay put up too wet,

or aid with a stuck calf who must be sawed
in half to get out. Doc, I'm not sure what to do.
This little room holds all the pain for miles,
and the joy that doesn't travel by buggy or bonnets
nodding together after church. The Bontragers

had another. After thirteen boys, a girl!
After thirteen years, the thin line that runs out
to the transformer still ices, sways ini the winter wind,
goes down with any little spring storm.
A person could depend on that thing too much.

More reliable, the fence wire, that runs from
Swander to Yoder to Miller, is never busy,
charges nothing extra, leaves no gap in between.
Better to walk out and tap a message that will
hum from post to post, a party line for everyone
to overhear. Better to ring your alarms out there
in the pasture where the cattle, the sheep,
the nanny goat, their cries bleating across
the grass, will listen, and pass the word.
Please come, and bring the others this time.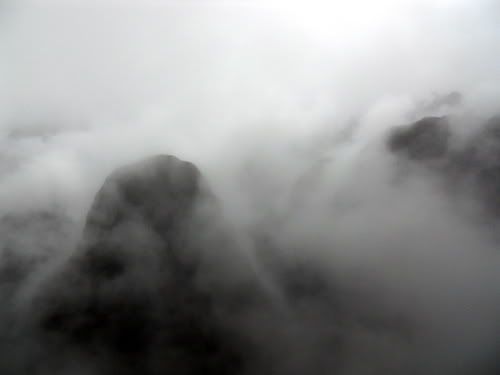 Erin Neutzling





Every once in a while I like to dabble in science stuff.



the inevitable fate of the bosses' fair-haired boys

i
hypothesize
that the reason

our hair goes gray
then white as
we age

is that our color cooties

(footnote in the middle of a poem:
"cooties" is what i call anything
i don't understand, unless
the unknown is very very large,
in which case
i call them "bosoms" - there
are no bosoms in this poem)

anyway, these so-called cooties

abandon our hair
to rush to our brain
as back-up

to the clear and advanced
thinking that comes
with age -

while not yet reported
in the science section
of the New York Times,

it is a nearly-proven or highly-
opined fact
that our body is made up

of billions and billions
of cooties
each with its own function,

heart cooties, skin
cooties, blood cooties, bone
cooties, liver cooties, toe cooties

and eye and ear cooties,
along with color
cooties

which
unlike many other cooties
can have multiple

functions -

you may notice,
when thinking of your friends
that the darker their hair

the less likely
they will have reduced vision
or hearing loss -

this,
because
the darker your hair

the more color cooties
you have at your
disposal

enough in fact
to back-up your eye
and ear cooties

as well as those
of your brain,
while those of us

more fair-haired have fewer
cooties
at out disposal

and, though doing
what we can
with what we've got,

often have to chose
between poor
vision,

less acute
hearing, or insufficient brains
to pour piss out of a boot -

a down-side
to being the boss's fair-haired boy
earlier in life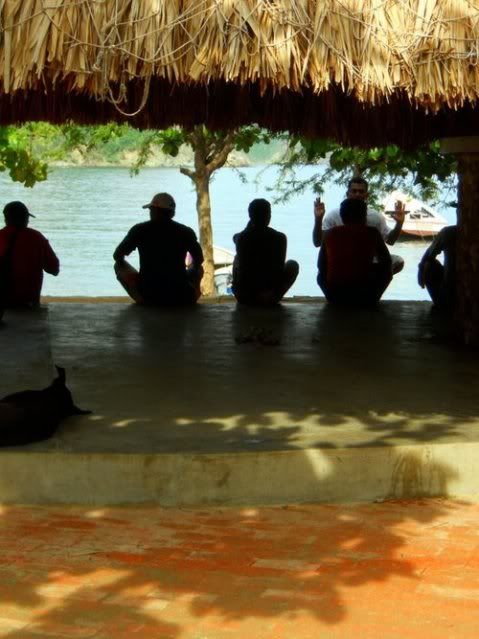 Erin Neutzling





Next, a short piece by Sylvia Plath. Born in 1932, a suicide at the age of 31. The poem was written in 1960, three years before her death. I took the poem from Vintage Verse, one of the "Pocketful Series" published by Thompson-Wadsworth.



Metaphors

I'm a riddle in nine syllables,
An elephant, a ponderous house,
A melon strolling on two tendrils.
O red fruit, ivory, fine timbers!
This loaf's big with its yeasty rising.
Money's new-minted in this fat purse.
I'm a means, a stage, a cow in calf.
I've eaten a bag of green apples,
Boarded the train there's no getting off.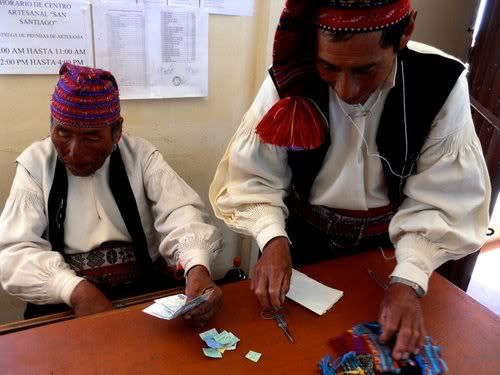 Erin Neutzling





A sociological observation, proved by its exceptions.



people who live in small places

people
who live in small places

often grow their minds
small

to match,
hardly imagining lives

different from their own,
easy prey

for lies about lands
where they have never been,

lands
where every thing they've ever said

about a stranger
is said about them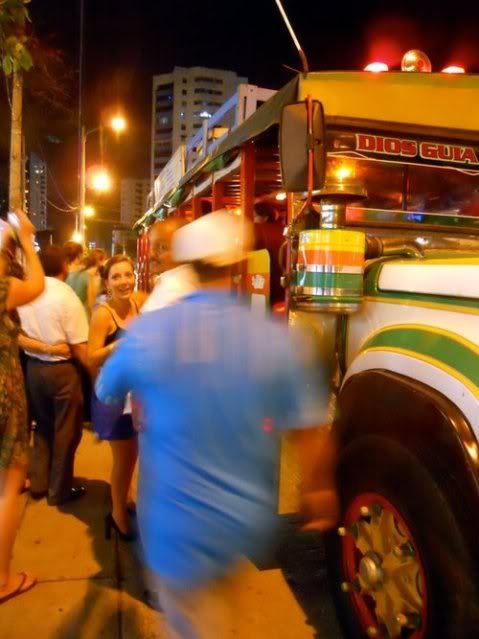 Erin Neutzling





The next poem is by Jim Carroll, from his book void of course, published by Penguin in 1998.

Carroll, born in 1949, was an author, poet, autobiographer, and punk musician best known for his 1978 autobiographical work The Basketball Diaries, which was made into the 1995 film of the same name, starring Leonardo DiCaprio as Carroll.

He attended Roman Catholic grammar schools from 1955 to 1963. In fall 1963, he entered public school, but was soon awarded a scholarship to the elite Trinity School. He attended Trinity from 1964-1968.

Apart from being interested in writing, Carroll was an all-star basketball player throughout his grade school and high school career. He entered the "Biddy League" at age 13 and participated in the National High School All Star Game in 1966. During this time, Carroll was living a double life as a heroin addict who prostituted himself to afford his habit,while also writing poems and attending poetry workshops at St. Mark's Poetry Project.

He lived a complicated and difficult life, achieved success early, and died after a heart attack almost a year ago at age 60.



Poem

Cat that I had in the country you were
A strange one, strange beyond moon staring,
Egypt eyes, felony claws

Old, overweight, yet agile, always on
The highest shelves, aloof to the dogs,
Jo-Mama and Brucie.

You once puked on me as I passed by
Then after I washed,
You did it again.
Those acts spoke volumes to me
You were the emblem of my reclusion,

Grey and white, prone to serious abscesses.
You had no name, didn't need one.

When I was finished making love you'd leap
Onto the bed and lick the woman's right nipple
One of the few times you sought to touch.

And you loved the taste of semen.
That was strange. When I'd cum you feasted
I'd masturbate standing over linoleum so as
It landed you could lap it up with ease.

Late night you'd disappear
Come back at daybreak, nonchalant
And face bloodied. You were doing fierce
Battle with the black tom
From the chicken ranch across the road.
The paved road that lead into town, trafficked
By buzzed cowboys in rusting pickups.

It was a surprising aspect, you were
a warrior in the darkness. Then one evening

A sweet, yellow plum fell
From the high branches
Of the tree you were sleeping beneath
Landing right on your head

And you ran inside and up to the highest shelf
Aside the elbow of pipe from the wood stove
Stayed there curled for days as if disheartened
By a realization of the nature of chance randomness.

Chaos cat

I wish you were here to paw me now paw me
Now paw me now paw me now paw me now retract
Your claws and paw me now.






Erin Neutzling





It seems I write a lot about food - but some things are just good, no argument allowed.



a meal for lovers

love
is like a fine rib-eye steak

medium rare
when best, too often

premature
or over done,

juices
spilled too close to the surface

or dry
and burned away -

tender-aged
product of soft morning grasses

and bright-flamed fire
to tease the heart -

a meal for lovers,
each succulent bite

a reminder
of blood and life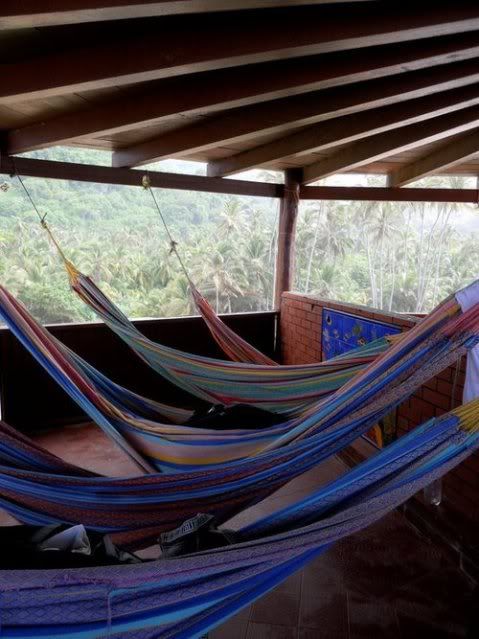 Erin Neutzling





Nap time hardy readers. Until next week, remember as always, the material presented in this blog remains the property of its creators. My stuff, such as it is, is available if you give proper credit to me and to "Here and Now."

I am allen itz, owner and producer of this blog, and i'm off to the beach for a couple of days.