A Drive in the Country
Thursday, July 01, 2010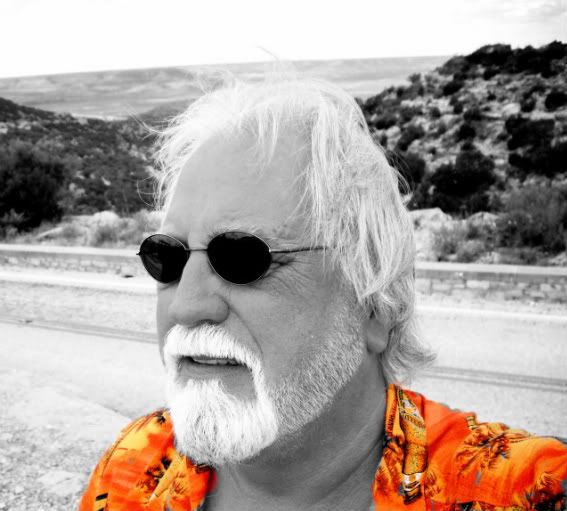 V.7.1.





I'm posting from Albuquerque this week. I've been on the road for since Monday and ended up her last night, even though I didn't plan on coming this far north. The place I had planned to stay ran out of interesting after half a day.

Just taking it easy today, very tired and under the weather with a cold I've had since I left San Antonio. Will do a marathon drive tomorrow and be back home in SA by tomorrow evening. It's a 12-hour drive, a hard day, but I've done it before. Of course I was forty years younger then.

My big deal this week is the return of Coleen Shin. Last week she was my featured artist, with 28 of her images in that issue. This week she shows one of her other talents and is my featured poet.

The best I could do for art this week is my own "vacation" pictures, taken during the course of my last three days of driving.

Let's begin as usual with my list of who we've got.




Marilyn Hacker
Against Elegies

Me
there'll be another shot at immortality tomorrow

Andrei Codrescu
Suppose This Came to Pass
Naming Some Names

Me
my stupid tree; my stupid poem

Kalamu ya Salaam
we are all amphibians

Gail Teachworth
From Crystal River

Bradley Earle Hoge
Leaning into the Souls of Your Feet

Coleen Shin
pass the sugar, please
A feather for Dumbo
when it was cold without snow
Rain Dance
rope burn
Ten Penny Nails
Fruit of the Loon
speed dialing myself
Penny Dreadful
sweat and attrition

Wendell Berry
Stay Home
To Gary Snyder
Falling Asleep
A Dance

Me
comprende?

Aleda Shirley
Four Darks in Red

Me
it's Sunday all over the world

Elizabeth Alexander
Bossa Nova
Apollo

Me
not a good way to start

Juliet Kono
Silverswords

Me
a drive in the country

Janice Mirikitani
American Geisha

Me
should have made a left toin at Albukoykee

Luci Tapahonso
She Says

Me
they stack their enchiladas here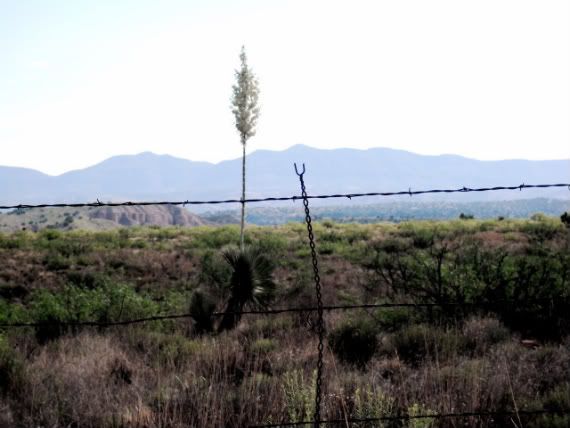 I start this week by a longish poem by Marilyn Hacker. The poem is from her book, Winter Numbers, published W.W. Norton in 1994.


Born in New York City on Thanksgiving Day, 1942, Hacker was influenced early on by her parents' accomplishments, despite the hardships they faced. Eager to excel intellectually, She attended the prestigious Bronx High School of Science before enrolling at New York University at the age of fifteen. In 1964, Hacker received a B.A. in Romance Languages.

She moved to London in 1970, where she worked as a book dealer. Her first collection of poems, Presentation Piece, was published in 1974 and was both the Lamont Poetry Selection of the Academy of American Poets and the recipient of the National Book Award.

This collection, her eighth, won both the Lenore Marshall Poetry Prize and a Lambda Literary Award.

In 2008, Hacker was elected a Chancellor of the Academy of American Poets.

She lives in New York City and Paris.



Against Elegies

for Catherine Arthur and Melvin Dixon

James has cancer. Catherine has cancer.
Melvin has AIDS.
Whom will I call, and get no answer?
My old friends, my new friends who are old,
or older, sixty, seventy, take pills
with meals or after dinner. Arthritis
scourges them. But irremediable night is
farther away from them; they seem to hold
it at bay better than the young-middle-aged
whom something, or another something, kills
before the chapter's finished,. the play staged.
The curtains stay down when the light fades.

Morose, unanswerable, the list
of thirty-and forty-year-old suicides
(friends, lovers, friends' daughters) insists
in its lengthening: something's wrong.
The sixty-five-year-olds are splendid, vying
with each other in work hours and wit.
They bring their generosity along,
setting the tone, or not giving a shit.
How well, or how eccentrically, they dress!
Their anecdotes are to the point, or wide
enough to make room for discrepancies.
But their children are dying.

Natalie died by gas in Montpeyroux.
In San Francisco, Ralph died
of lung cancer. AIDS years later, Lew
wrote to me. Lew, who, at forty-five,
expected to be dead of drink, who, ten
years on, wasn't, instead, survived
a gentle, bright, impatient younger man.
(Cliche: he falls in love with younger men.)
Natalie's father came, and Natalie,
as if she never had been there, was gone.
Michele closed up their house (where she
was born). She shrouded every glass inside

- mirrors, photographs - with sheets, as Jews
do, though she's not a Jew.
James knows, he thinks, as much as he wants to.
He hasn't seen a doctor since November.
They made the diagnosis in July.
Catherine is back in radiotherapy.
Her schoolboy haircut, prematurely gray,
now frames a face aging with other numbers:
"stage two," "stage three" mean more than "fifty-one"
and mean, precisely, nothing, which is why
she stares at nothing: lawn chair, stone,
bird, leaf; brusquely turns off the news.

I hope they will be sixty in ten years
and know I used their names
as flares in a polluted atmosphere,
as private reasons where reason obtains
no quarter. Children in the streets
still die in grandfathers' good wars.
Pregnant women with AIDS, schoolgirls, crack whores,
die faster than men do, in more pain,
are more likely than men to die alone.
and our statistics, on the day I meet
the lump in my breast, you phone
the doctor to see if your test results came?

The earth-black woman in the bed beside
Lidia on the AIDS floor - deaf, and blind:
I want to know if, no, how she died.
The husband who'd stopped visiting, returned?
He brought the little boy, those nursery-
school smiles taped on the walls? She traced
her name on Lidia's face
when one of them needed something. She learned
some Braille that week. Most of the time she slept.
Nobody knew the baby's HIV
status. Sleeping, awake, she wept.
And I left her name behind.

And Lidia, where's she
who got her act so clean
of rum and Salem Filters and cocaine
after her passing husband passed on?
As soon as she knew
she phoned and told her mother she had AIDS
but no, she wouldn't come back to San Juan.
Sipping cafe con leche with dessert,
in a blue robe, thick hair in braids,
she beamed: her life was on the right
track, now. But the cysts hurt
too much to sleep through the night.

No one was promised a shapely life
ending in a tutelary vision.
No one was promised: if
you're a genuinely irreplaceable
grandmother or editor
you will not ned to be replaced.
When I die, the death I face
will more than likely be illogical:
Alzheimer's or a milk truck: the absurd.
the Talmud teaches we become impure
when we die, profane dirt, once the word
that spoke this life in us has been withdrawn,

The letter taken from the envelope.
If we believe the letter will be read,
some curiosity, some hope
come with knowing that we die.
But this was an another century
in which we made death humanly obscene:
Soweto El Salvador Kurdistan
Armenia Shatila Baghdad Hanoi
Aushchwitz. Each one, unique as our lives are,
taints what's left with complicity,
makes everyone living a survivor
who will, or won't bear witness for the dead.

I can only bear witness for my own
dead and dying, whom I've often failed:
unanswered letters, unattempted phone
calls, against these fictions. A fiction winds
her watch in sunlight, cancer ticking bone
to shards. A fiction looks
at proofs of a too-hastily finished book
that may be published before he goes blind.
The old, who tell good stories, half expect
that what's written on their chromosomes
will come true, that history won't interject
a virus or a siren or a sealed
train to where age is irrelevant.
The old rebbetzin at Ravensbruck
died in the most wrong place, at the wrong time.
What do the young know different?
No partisans are waiting in the woods
to welcome them. Siblings who stayed home
count down doom. Revolution became
a dinner party in a fast-food chain,
a vendetta for an abscessed crime,
a hard-on market for consumer goods.
A living man reads a dead woman's book.
She wrote it; then, he knows, she was turned in.

For every partisan
there are a million gratuitous
deaths from hunger, all-American
mass murders, small wars,
the old diseases and the new.
Who dies well? The privilege
of asking doesn't have to do with age.
For most of us
no question what our deaths, our lives, mean.
At the end, Catherine will know that she knew,
and James will, and Melvin,
and I, in no one's stories, as we are.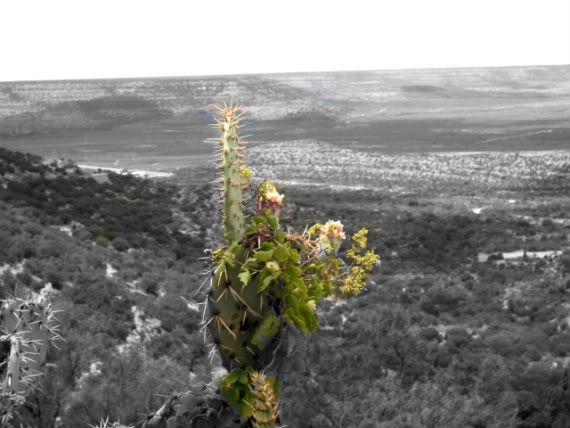 The good part of writing a bad poem is that, as long as you can keep yourself alive, there'll always by a chance to write another one.



there'll be another shot at immortality tomorrow

everybody's
in a hurry this morning,
including mine

which
is also in the race
but with second thoughts

because it never
stopped to think where
it was hurrying to

so here it sits,
breakfast done and bubbling
in the middle region

with one hour and ten minutes
to write a poem
with not an inkling

nothing tingling
in it's little corner poet shop
in ridge three, weave seven of its

jelly-bowl
brain -
too much time,

one hour and ten minutes
too much time
when the secret of its poetry

is pressure,
time pushing against it's
creative burps and gulps

like a gag
that has to be spit out
with great belly-heaves of verbiage

no time to re-write
no time
for good taste to overcome

the necessities of production,
just get it done
and move on

there'll be another shot
at immortality
tomorrow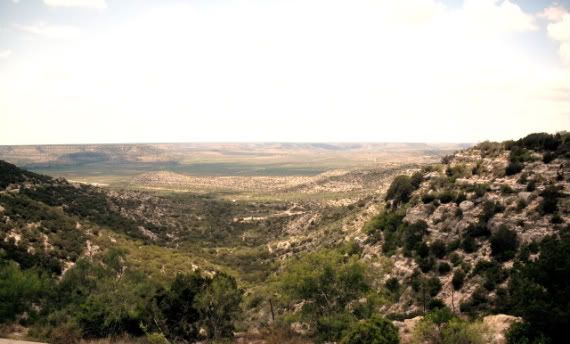 Next I have two poems by Andrei Codrescu, Romanian-born American poet, memoirist, journalist, and editor of his literary magazine The Exquisite Corpse. A professor of English at Louisiana State University, he is also a regular commentator on National Public Radio's "All Things Considered."

The poems are from his book Belligerence, published by Coffee House Press in 1991.



Suppose This Came to Pass

It has.
In the East, history's remade.
In the West, erased.
On top of that
Big Words are coming back.
Ontology. Sport. Meaning. Millstone. Destiny. Deck
The Debil. der Gott. Life. File. Evolution. Mort
Das Central Nervous System und Das Central Comitat.
Heavy-duty dudes con metashovels unearthing
Grand Cliches all ovah town
but mainly at the corner of Narcissus & Labyrinth,
a particularly, ugh, favorite psycho-intersection.
It's all this relativism, mahn,
bearing fruit & it ain't Fourier's pear.
Not mist, mysto-demagoguery.
Popular occult delusions
Speer-catch intellectual magma.
Another espresso please, easy on the surfeit.


Naming Some Names

One Gott-Debil runs this scene
goes by S.F.P.:
The Struggle for Power.
(so named by Andy
Schmookler, scholar without the tower)
Andy takes Old Testament Gott & makes him
natural science, turns pater into matter,
good & ebil into one thing,
like before theology -
In golden Gate Park by Tripping Tree
during the time everybody got direct hits
of Heaven!
We were there getting a whole lot.
(Write here a history of the hat
around whose rim we walked
to mirror the theme.)
But it's a long way from the Gott-days.
S.F.P. resides outside
I mean inside
the text outside of criticism.
And that's all the outside there is.
Everybody's otherwise inside
learning to claustrophobe.
Every generality calls for a bigger one
but the beginning's shrouded in paradox.
The koan, the parable, the Sufi tale,
the Zen umbrella commission
the combatants. Where
does done come by tales like that
in the days of bits and bytes?
The operational model for utopia
is only handicapped by the words I use.
The ravages wrought by time sought
the inside of a cool tavern
to wrestle and Ouroborian beer snake,
infinite jaws, progressive traps,
horrible smoke, an incendiary jukebox.
Two more reasons he thought
why the Chosen People
write fundamentally upsetting books:
On the move they open to the
movement itself of ideas
since their raison d'etre is a promise
they keep searching for the beginning,
re-establishing the ideatic chain
each and every time,
and they are ants on the vast body
of an Ocean-Text
all the romans-fleuves empty in.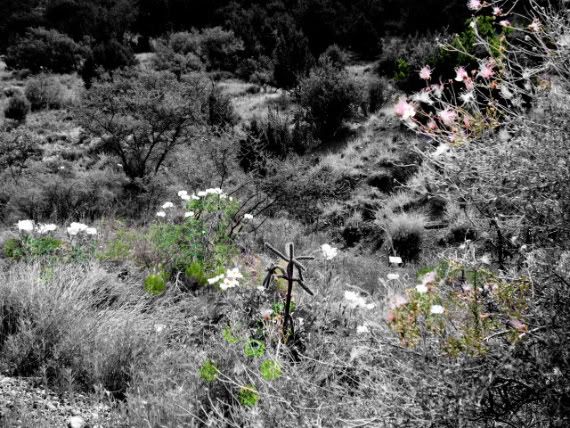 This may look like another poem about a poem, but I promise it's not.



my stupid tree; my stupid poem

this is the part
where i lower my eyes
and mumble a humble response like

well
thanks
it was nothing

but of course it was
something
it was a poem

and good or bad
it was an effort at creation
like the tree stump

in the back yard
i've cut with my father's day chain saw
leaving swoosh-like slashes

from top to bottom
that i've painted the primary colors
red, blue, yellow

to match the ceramic thing
Dee made
a mirror framed in a mosaic

of red blue yellow
stones
that i put on top of the stump

in a slot i cut
with my new 18-inch
chain saw which i'm finding very handy

and i'm not done yet
i'm thinking of little mirrors all around the tree
as soon as i figure out

how to stick them so they'll stay
on the whole a truly atrocious thing
to be stuck in the middle of one's back yard

but i don't care
because i believe it is the creative instinct
that should be honored

regardless of what it produces
which may or not be honored as a final
product

the human creative passion
i invested in my stupid tree is equal
to any passion of Picasso

just as my stupid poem
is equal in it's creative passion
to any poem ever written

it is the passion that counts
before all else
it is what separates us

from the animals in the field
and the fish in the sea
and the birds that fly over it all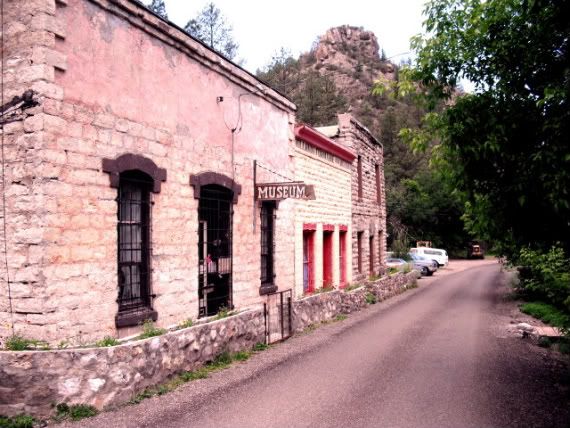 I have several poets from the anthology Everywhere Is Someplace Else, published in 1998 by Plain View Press of Austin.


The first poem is by Kalamu ya Salaam, a New Orleans writer, editor and arts producer.


we are all amphibians

breathing beneath
water, initially encased
in a placenta
contained
within maternal
flesh until
we outgrew
our pond
and dove to birth
to walk upright
on earth

no matter our solidity
the moon maintains
its pull on us
and we all long
at various
levels of awareness
to float in the tranquillity
of a human sea

land is cool
but after all
there is an undertow
we can never escape

it is our nature
we are all amphibians


This poem from the anthology is by Gail Teachworth, President of the Florida State Poets Association and the Sunshine Poets of Crystal River, Secretary of the National Federation of State Poetry Societies. Her work has appeared in a number of journals.


From Crystal River

1
I don't know
a Lot, but you can
never be too careful.
I've heard about wrath,
fire, brimstone
and the pit. Daddy
was a Baptist preacher.
I know how to sit
quiet as any church.
Here's the steeple.
Open the doors.
Where are the people?
Gone to ashes now
beneath each simple stone.
Only I remain,
aloof, alone.

2
The sun, setting
round and fully red
as a ripe melon,
rode my shoulder
north along 19
to Old Town's light
where I turned east
and didn't look back
in case some god or other
felt the need for salt.


This last poem from the anthology is by Bradley Earle Hoge, a stay-at-home dad for a three-year-old boy and his dog, as well as a global change scientist at Rice University.


Leaning into the Souls of Your Feet

In trying to explain
to a working father
what it is like to stay home with your newborn child:

It is like playing a baseball game -
playing the outfield,
thinking on every pitch
what your are to do if the ball
is hit to you.

Leaning into the balls of your feet
prepared for whatever may happen.
For, even if a ball is never hit in your direction
throughout the duration of the game,
even if you bat 0 for 4 and never run the bases,
you still back-up every grounder.
You concentrate on your task.

You are satisfied with your effort,
tired at the end of the game
from the exertion
of readiness.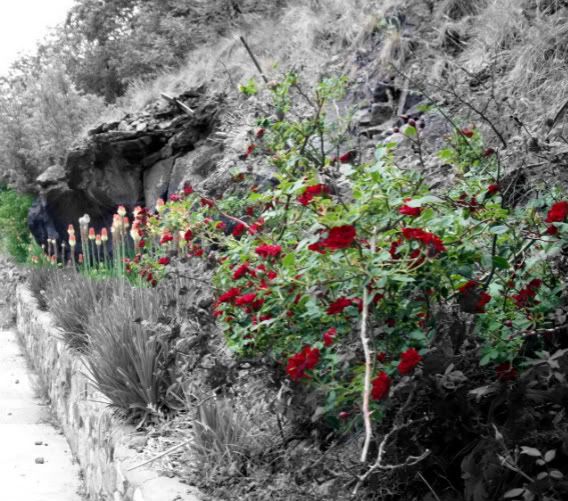 Here are the poems I promised by painter, photographer and this week's featured poet, Coleen Shin. Coleen says her "first and enduring love is poetry, and pie. Maybe reverse the order. No, no, poetry first, then pie."

She does everything else well. Probably does a hell'uv a pie.


pass the sugar , please

I hold cold water cupped in my hands
for the span of a drink and that is enough.
As life lived between first breath and death
must suffice to engage and deliver what worth
is in my grasp. Be it penned or planted, sculpted
or secret, babe at breast, or empty basket.

The line is long and I am late with my textiles
and new tapestries. She has but a single candy.
A huge gold gum-ball and it is a moon, a sun
for her mouth. It will melt like sugared stars.
Her relief will be so much larger than mine, her joy
for that instant, the culmination of seven years
of deprivation and want, or so it will seem to her
though she is not yet six. She gratefully steps in front.

Behind schedule, I shove rugs, curtains, into my truck
drop the keys, then kick them underneath, where I must lay
on the asphalt to reach under and fish them out of tacky
black gunk, its main component gum by my best reckoning.
The traffic spells out five o'clock. The lights on the corner
are infatuated with their own redness, cars are bumper locked-

except for one, a new Bonneville. Grinning and bespectacled
behind the wheel, blue haired and fine, a woman of perhaps
ninety-one. A polite Pomeranian sits snug in her lap.
She waves me in and I am five, not yet seven.
The yellow lights are fireflies, the green ones, grass moons.
The red ones wink behind me, valentines in June.

We hold cold water cupped in our hands
for the span of a drink and that is enough.
As life lived between first breath and death
must suffice to engage and deliver what worth
is in our grasp - sticky gum carefully removed
from a little girl's hair, a smug white dog
walked where it likes to go, a strong back
when the groceries are heavy. Sugared stars, candy.


A feather for Dumbo

"You have no luck"

she would say, ransacking drawers and cabinets
looking for some artifact of hers that had power
that had proved itself a true love charm.

Not the tiny troll, or the cat bells, I hoped,
not the loops of fresh-water pearls
from her wedding to James, her third.

Why do you always marry a James I asked,
Why not a Bob or an Earl?

She gave me a catty little glance
then caution me not to be pert
noting that each James was perfect for her
until they day that they weren't.


when it was cold without snow

I would beg
sell blood
rivers of it
a flood
to fund a resurrection
but there is none
we are hungry
for our long ago
our once upon
a merry time
when the sun
warmed our existence
and our hands
were not so cold


Rain Dance

You can see them coming for hours.
The big storms, building, tumbling
into big Dairy Queen cones,
white topped and melting.
It is a green calm, yellow tinged.
Hot and humid. Those clouds
may not keep their promise.
I'll keep an eye on them
while I hang these sheets to dry.

I can hear the kids inside.
Whining, smackin' each other around.
Arguing over who gets Daddy's chair,
the remote control,
which way to point the box fan.
Best to let them settle it.
May the best kid win.

I keep watching the clouds.
It's getting cooler, darker.
The breeze is picking up, cools the back
of my neck. I'll empty the kid's pool.
The last storm blew the other one away-
eight houses down, under Fred Burke's
old plumbing truck.

Kids come running with weather bulletins
disappointed, no "Killer Tomato" warnings.
"But its gonna rain Momma, buttloads"
You can't sell your kids to gypsies these days,
so I send my little forecasters back inside.
Notice gray clouds going to black.
They still bear watching.

It's a funny thing with me and the big storms.
I stood as a child, spellbound, arms spread.
Wind tugging at my clothes, my hair.
Flowering trees in our big backyard
throwing petals and leaves like confetti.
I would dance a crazy ballet of fear
and excitement, run screaming, laughing
to my mother's side when the lightning
got to close. But now, I relax. Stretch
inside my skin. No tornadoes in this batch.

The storm should hit around bedtime.
Kids'll sleep right on through it too.
Little heathens.
My man will come in with the storm,
shake it off all over the kitchen floor.
Sail his hat over the plate I laid for him.
Miss the coat tree for the fifth time
in as many days.

While he's rubbing away his hat hair
just underneath are those knowing eyes.
He figured out my little secret years ago.
He'll give me that "Daddy's got your Number"
grin, drag me laughing, protesting out to
the porch, into the rain and wind-
croon a Hank Williams ballad into my ear,
move me in a slow wet waltz.

First published at Red River Review 2001


rope burn

let go

its not the falling,
that few moments of fearsome levity
its the bottom, the dead things and broken bottles
the rusted edge of reality waiting to rip
through illusions you have about anything, everything

then what is the rope?

its the illusion, the aproned mother
the brave and noble father
the lover, forever impassioned, forever faithful
the perfect, beautiful child

then what am I?

the child, but not beautiful, not rare
the mother, pie eyed, baked
the father, quaking behind the gun
the lover, the love unstrung

and you?

I am the bottom, the scripture of blood
what sings red and writes wrongs
the end and the beginning, what you absolve
before you go on

let go of the rope


Ten Penny Nails

After Daddy died Lela pried the nails out
where he had pounded in his fury more than ten
into the window sill splitting the gray wood.
And Lela as outraged as he, spat she wished
he was dead, that he'd never come home for good.
That it would have suited her fine, cause everyone
knew he wasn't her real Daddy anyhow, just mine.
That he had no right to lay a hand on her
much less the switch he'd stung up her legs with.

But I knew that wasn't right, he whupped her
same as me. I'd seen him cry over it, get liquored up
and tell Mama how it was wrong her runnin' wild
wearing her jeans too tight, drinking, gettin' high
sleeping with any boy that caught her giddy-up.
That sure as summer she'd catch a baby soon or Aids.
He asked Mama more than once what happened
to the rowdy little tomboy with the fast ball
that he'd took on and raised as his own and loved
just as much as he'd always loved me.

Mama would look off, kinda mad,
say she couldn't imagine.

Lela still comes in the window even though
she could waltz right in the front door if she wanted.
She smells like the boy that's been on her
and cigarette smoke is in her hair and she smiles
and asks me if Mama is sleeping sound so she
can get in the shower or maybe wait a while.
I'm always awake hoping she'll tell me all about it.
Every little thing I need to know about sex,
how to do it just right so the boy loves you
and stays your boyfriend for a long time.
Cause Daddy ain't here no more to make em behave,
to fly right and walk a line, like he said was his job.
That's what I say to Lela Maye. I know she feels bad
'cause she was the one that wished him dead
but she'll tell me 'cause she knows I'm right.


Fruit of the Loon

It's impossible to ignore him
guiltily, I do, impossible man
I am dying in this dress
even now, I sweep my own grave
line it with dryer lint and cobwebs
the plastic ficus, white-lighted, chimes
is musical, oh fuck me, do
it's all a mystery, twice through
we wait for the fall
summer is dun to death
full of dust and infection
there is no center earth
there is no belle weather
no pale-minted shade
I wane and wax, tarnished silver
an uneasy moon, glimmer fishing
in the green swimming pool
He pulls, pushes and pricks
my sweetest friend, best enemy
a demand, a remand
to whimpers and sighs

or a reckless rage

or raging and reckless
what

just exactly what
would you have me do?


speed dialing myself

the cold black phone
portentous
the ring of it
noise all around it, muted

you swear you won't answer but do

someone is dead, or dying
or weaving a basket
selling sex
or driving
making the last loop
of the block or a noose

10 til 10 becomes 2 til 2

same hours revisited, same view
remastered versions
sung to, who knew

my piano coffin fugue
treble tempest
dying disco kitten, held

the wet thing, the caught thing
the fevered thing you needed
immediately saw through

made dance unnecessary
the movement spoken
written, loops of savage

slanted egocentricity
one spellbinding
year long origami kiss
a junkie's list of improbabilities


Penny Dreadful

I have forgotten what I am
what number, what color
unbridled and bookish
words, lisps,
like the gifts of pigeons.

Mourns For Silence, you are
my poor hat, my stoic statue,
sun warm and indifferent.

You leave a leaf, a red maple
and I wait with the inquisitive look you favor
that puppish, dying, I haven't been fed lately gaze.

Tell me it is a bookmark,

and I, the novella,
the unwritten thing as of yet thought of

on the nightstand,
with your bullets and reading glasses
your watch and spinning dimes.


sweat and attrition

wet and want, made for each other
the groove up, mercy and sickness
who so ever finds the body a revolution
a war or plague, sign here, sign here
sigh here

have me dished up as a desert, simple
fruit and cream, wage me against other dishes
the edible centerpiece, the banquet of slides
the buffet of tepid lettuces before and after
limp is not limber

bent is not broke
folds and creases come close
your damp smile, how I have loved it
my affection for the insincere
for ruthless and greedy

making me
ah, one of those women, no
no, well maybe, but full of sly giggles
mourning my own demise
from the age of six or seven

go on, do what you do best
privilege, some are born to it
some harvest it in the dark
a cornrow of pale little buttons
running down the back of a dress

I'm not asking after your bruises
their placement and coloration
they tell their own tales
look at this painting, this one
it's me disguised, a table

see the one leg splintered
the paint, layered, peeling
see how motion is implied
how I rock and groan under the weight
of our mutual obsession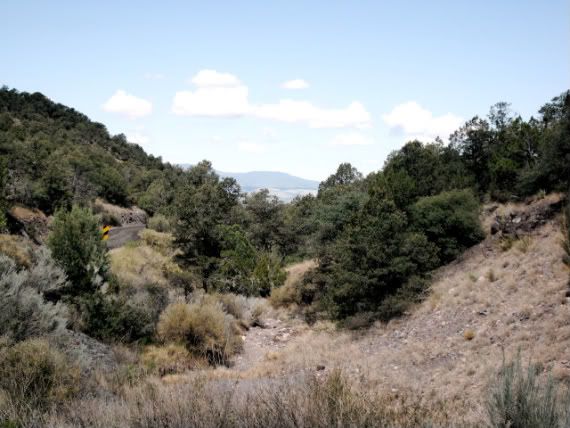 I have two short poems now by Wendell Berry, from his book, Collected Poems, 1957-1982. The book was published in 1984 by North Point Press.

Berry was born in Kentucky and wrote and taught in California and New York before returning to the Kentucky River region where he farmed and continued is writing.



Stay Home

I will wait here in the fields
to see how well the rain
brings on the grass.
In the labor of the fields
longer than a man's life
I am at home. Don't come with me.
You stay home too.

I will be standing in the woods
where the old trees
move only with the wind
and then with gravity.
In the stillness of the trees
I am at home. Don't come with me.
You stay home too.


To Gary Snyder

After we saw the wild ducks
and walked away, drawing out
the quiet that had held us,
in wonder of them and of ourselves,
Den said, "I wish Mr. Snyder
had been here." And I said, "Yes."
But it cannot be often as it was
when we heard geese in the air
and ran out of the house to see them
wavering in long lines, high,
southward, out of sight.
By division we speak, out of wonder.


Here are two more, just because I can.


Falling Asleep

Raindrops on the tine roof.
What do they say?
We have all
Been here before.


A Dance

The stepping-stones, once
in a row along the slope,
have drifted out of line,
pushed by frosts and rains.
Walking is no longer thoughtless
over them, but alert as dancing,
as tense and poised, to step
short, and long, and then
longer, right, and then left.
At the winter's end, I dance
the history of its weather.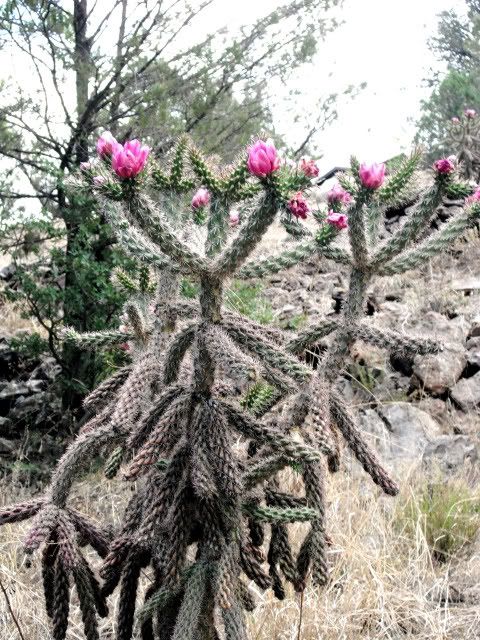 Okay, so here's another poem about writing poems. I'm on a roll.



comprende?

that's the question
i've been discussing
with another poet

how much
is the writer responsible
for the reader's understanding

the other guy says that
since a poem is an attempt
to communicate
it cannot be successful
if it is not understood

i say,
well, maybe...

a poem determinedly obscure,
written to be a mystery with no solution,
is a masturbatory fantasy,
an act of incomplete
creation,
purposely premature ejaculate
by a cheater-poet
who confuses dim
with deep

but a poet who plays fair,
who presents the reader with a clear
and complete exposition
of whatever it is he wants to exposit,
has done his job
and can't be held responsible for
a reader's interpretation

language
is a slippery, approximate thing,
subject to regional patterns
and the wide range of human experience;
it is a complicated world, after all,
much too complicated
for a human artifact like language -
if you don't believe that,
think of the many words to describe
the many shades of dark and how those
grown in a place of nightly-present stars
will have a different understanding
of each word than those
in a sky-shrouding city born and raised...

according to my philosophy,
i am finished now
and the rest is up to you

got it?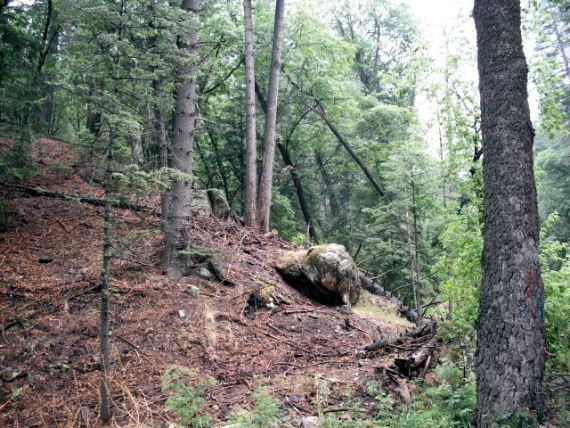 Now, a poem by Aleda Shirley, from her book Dark Familiar, published by Sarabande Books in 2006.

Shirley is the author of Long Distance, published in 1996, and Chinese Architecture, which won the Poetry Society of America's Norma Faber First Book Award in 1986. She has received fellowships from the National Endowment for the Arts, the Kentucky Arts Council, the Kentucky Foundation for Women, and the Mississippi Arts commission. She lives in Jackson, Mississippi.



Four Darks in Red

Along the top of the canvas a band of anthracene
that is God or the absence of God
or someone's ingenuous belief in Him.
then a slight shimmer of red. In the painting's

upper half an inky rectangle with fading edges,
a correlative for the cold sky over Chicago,
the upper reaches of clouds that obscure & brighten
& obscure again the windows, & finally

the atmosphere in which brilliant air thins to music.
That none of these things is dark or inky or red
doesn't mean you can't recognize them:
their interior wilderness is intact, their boreal mien.

There came a point, he said, when it was impossible
to paint the human figure without mutilating it.
And so we're left to fix feeling in objects:
the lines of cars on chestnut Street, last night's glass

of white burgundy, the morning sky carnelian
over shadow. In the lower margin umber & bronze-red,
the surface liberating even in reproductions.
And it is light: the lobby's travertine floor,

the carmel leather on the Mies chairs,
the vast surface of the lake where jagged pieces of ice
pitch & narrative disappears in incalescence,
sheer oil & effort. If I weren't so tired, I could see

all this from the window of the high-rise apartment
& land for a moment in someone else's life,
perhaps the woman with the papillon waving for a cab,
all the oblongs fraying into cadmium, then prayer.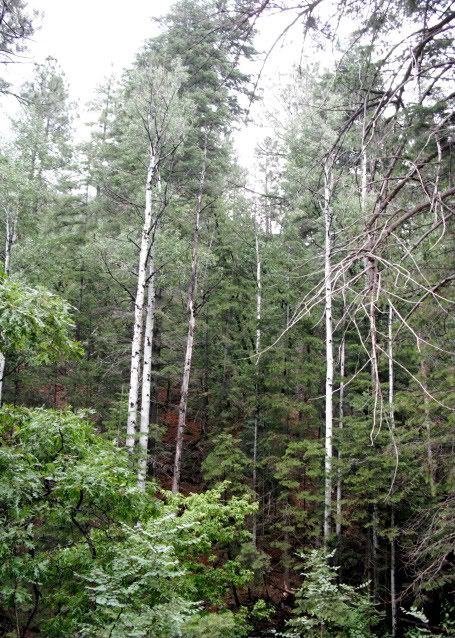 Looking forward to a little trip tomorrow; on my mind today.



it's Sunday all over the world

it's Sunday
all over the world

though some
in other places might think
it's Saturday

and others
in even other places
might even insist it's Monday...

i know better

because i know a Sunday
when i see one
and this is a Sunday
all over the world

and it's much better now
than when i was a kid
and i'd lose half the day
sitting in church
pretending to listen,
leaning
from one butt-cheek to the other,
trying to avoid
permanent butt-cheek
paralysis
in benches designed,
it seemed certain,
to stamp out butt-cheeks
as just another indulgence
of sinful people...

it's the loss of a half a day
i'm talking about,
one quarter of the only two days
a week when i didn't have to go to school,
like stealing from a poor man,
except in summer
which, unlike Sunday,
was better then now, back when i was young
and didn't know about heat and humidity,
when i was willing to sweat like a pig
just to be able to ride my bicycle
down by the resaca all day, looking for snakes
and watching the swell of water
as big alligator gar swam just below the surface
or cautious little turtles as they stuck their head
above water
for air and bit of sun and a sniff of the day...

summers were a lot better then
then now, when i mostly hide from them

and sometimes Sunday's weren't so bad
either when, maybe once a month,
we'd stop at Dairy Queen after church
for a chocolate-dipped ice cream cone
on our way home for fried chicken
and mashed potatoes and fresh-baked
dinner rolls - those Sunday's were okay...

Sundays now i spend mostly
like i spend every other day of the week,
just moving a little slower,
which is good for me since i mostly like
what i do every other day of the week -

but this Sunday i think i'll probably spend
more time
thinking
about the deserts and mountains
i'll see tomorrow
as i begin one of my little drive-arounds...

a true godly sight,
those deserts and mountains,
to those of us born and raised
on coastal plains, like rediscovering
horizons and the smell of air
unacquainted with shrimp
floating dead too long in a bait bucket...

if the preacher
had talked more about deserts and mountains
i'd probably paid a lot more attention
on those back-then Sundays

less of the devil
and more of deserts and mountains,
that's what i needed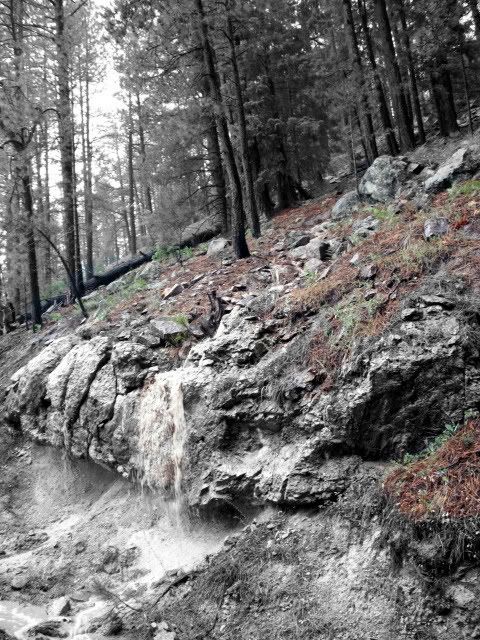 I have two poem now from Body of Life, a collection of poems by Elizabeth Alexander, published in 1996 by Tia Chucha Press of Chicago.

Alexander was born in 1962 in Harlem, New York, and grew up in Washington, D.C. She received a B.A. from Yale University, an M.A. from Boston University, and a Ph.D. in English from the University of Pennsylvania.

In addition to this book, her other collections of poetry include American Sublime, a finalist for the Pulitzer Prize, published in 2005, Antebellum Dream Book, from 2001, and her first book, The Venus Hottentot, published in 1990.

She has taught at Haverford College, the University of Chicago, the University of Pennsylvania, and Smith College, where she was Grace Hazard Conkling Poet-in-Residence, the first director of the Poetry Center at Smith College, and a member of the founding editorial collective for the feminist journal Meridians. She has served as a faculty member for Cave Canem Poetry Workshops, and has traveled extensively within the U.S. and abroad, giving poetry readings and lecturing on African American literature and culture.

Alexander was a fellow at the Whitney Humanities Center at Yale University, an Associate Professor in the school's African American Studies Department, and currently she is a fellow at the Radcliffe Institute for Advanced Study at Harvard University.

She was selected to read at Barack Obama's Presidential Inauguration in 2009.



Bossa Nova

The color green
which is the backdrop
for the whipped cram

covered woman
on the jacket
of Brazil '66,

Herb Alpert and
the Tijuana Brass.
The woman puts one

whipped -cream finger
to her tongue,
which is red and I

imagine prickly. It
is nineteen sixty-six
and this is Sexy.

Remember those hips-
ter horns, Brazil
for beginners, Oh!

I was born during
the bossa nova craze,
In nineteen sixty-six

I was four years old
and this was the record
that made me dance.


Apollo

We pull off
to a road shack
in Massachusetts
to watch men walk

on the moon. We did
the same thing
for three two one
blast off, and now

we watch the same men
bounce in and out
of craters. I want
a Coke and a hamburger.

Because the men
are walking on the moon
which is now irrefutably
not green, not a cheese,

not a shiny dime floating
in a cold blue,
the way I'd thought,
the road shack people don't

notice we are a black
family not from there,
the way it mostly goes.
This talking through
static, bouncing in space,
boots, tethered
to cords is much
stranger, stranger

even than we are.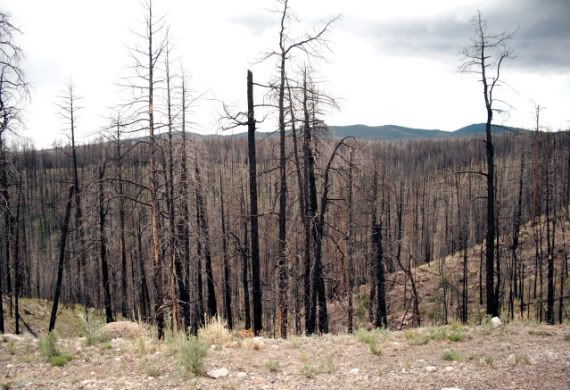 I started my latest drive-around Monday morning. It didn't start well, with hotel problems that extended on to my eventual stay. I've stayed at this hotel for years, whenever passing through El Paso. Never again.



not a good way to start

30 minutes
wasted

trying to get a hotel reservation
in El Paso,

a hotel chain
i like to deal with

(ok, i'll tell,
it's La Quinta)

that has the worst
on-line reservation system

ever created
by the digity-digital mind

of nerddom
ever-lasting amen

and a reservation clerk
at the hotel

apparently
still in basic training

on telephone-answering technique
(press the flashing red button

dimwit)
and, when finally mastering the red-light

riddle,
fluency in none of the 7 or 8 languages

i've brushed up against
in my life

and she neither understands me
nor i her

except for one phrase
which i finally deciphered to mean

please hold while i go for breakfast
and a swim

and my appointment
at the nail salon

and i'm pissed
and would by-pass El Paso entirely

except there's no other way
to get where i want to go except through

Oklahoma
and i hate Oklahoma

especially
in the summer

when the corn is high
as a blind pig's eye

or something like that
not a good way to start

forgetting
all my musical comedy lyrics

not a good way at
all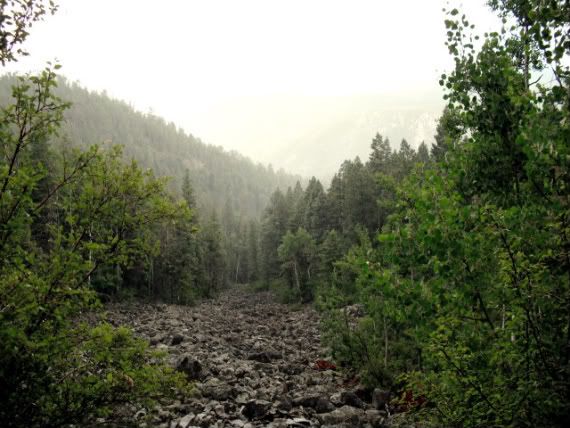 Across State Lines is a book of fifty poems, one for each of the 50 of the United States. The book was published in 2003 by Dover Publications as part of the American Poetry and Literacy Project.

The poets range from the acknowledged masters to people you've probably never heard of.

As a nod to my many House of 30 friends from the state, I'm using the poem for Hawaii. It was written by Juliet Kono, one of those poets I admit I never heard of before.

Turns out, though the information I could get was limited, Kono is a prominent Hawaiian
poet, probably very well known to my Hawaiian friends.



Silverswords

At cold daybreak
we wind
up the mountainside
to Haleakala Crater.
Our hands knot
under the rough of
your old army blanket.

We pass protea
and carnation farms
in Kula,
drive through
desolate rockfields.

Upon this one place
on Earth,
from the ancient
lava rivers,
silverswords rise
startled
into starbursts
by the sun.
Like love, sometimes,
they die
at their first
and rare flowering.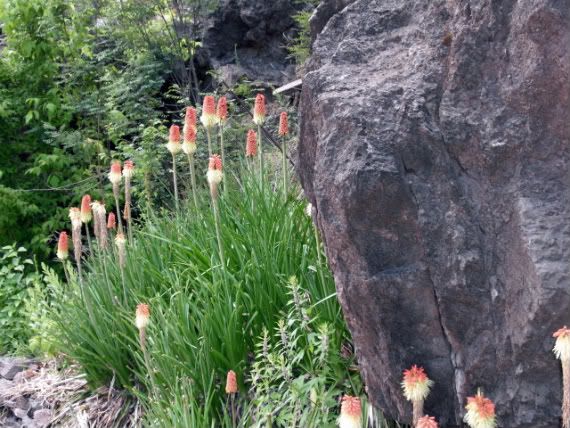 Observations from my first day on the road.



a drive in the country

558 miles
and one time zone

San Antonio
to El Paso

a long day's drive
in the country

~~~

on the ridge
a line of dead trees,
oak blight killing scrub oak
all around

reminding me of a picture
i once saw
of a lone tree,
bare and burned,
among the ruins at
Hiroshima

these trees like that,
bare limbs
black
reaching up, grasping
at the sky

in the pasture below
a mare and her foal eat grass
generous and green

~~~

roadway
blasted through stony hills,
in the rock walls on either side
layers
of geologic time...

there,
near the top,
a woman and a man passed,
nearly human,
and down here, by my feet
a fish
struggled,
crawled awkwardly
from the sea

~~~

a large buck
lying
half in the grass
half in the road

muscle and blood
and bone and heart
against
metal and plastic,
old times of safe and open graze
and new times of death on black tar

he, the
buck,
loser in a clash of kinds

~~~

a diversion,
a small backroad
to Fort Lancaster ruins,
narrow two-lane,
high mesas
on either side

the bird,
zippity-flash,
crosses the road

skinny little legs pumping,
thin neck and head
high and proud

sharp
like an arrow passing

and fast

no coyote, no
can
catch little paisano

~~~

a cloud billows up
from the Chisos Basin

like a white rose
opening to the sun

~~~

cane fields
afire
in Mexico

black smoke
billowing

trucks move in
behind
the fire
with cutters
to harvest the cane

to sweeten
your coffee

~~~

El Paso
long since outgrown
it's little desert-slash of river green

built now on wastelands

and its connecting ribbon
of interstate
at 5 p.m.
a raceway
of drivers from two counties
and three states
all hurrying to be home
first
before the wasteland shifts
and home
falls
between the cracks

~~~


558 miles
and one time zone

San Antonio
to El Paso

a hard day's drive
in the country

stone-wrapped hills
to long-stretched fingers
of pink Chihuahua Desert

blue sky, blue on blue
on deep ocean blue sky,
to jagged clouds
dark and sharply racing

and little towns along
the way

Segovia Senora Saragosa
Sierra Blanca
Allamoore
Belhmora
and Van Horn

all pass

the miles and hours
and skies and hills
and deserts
and all the little towns

pass quickly

a roots CD mix
my son made for me -
Bela Fleck, Loudon Wainwright III,
and a woman i don't know
that i could
and did
listen to for hours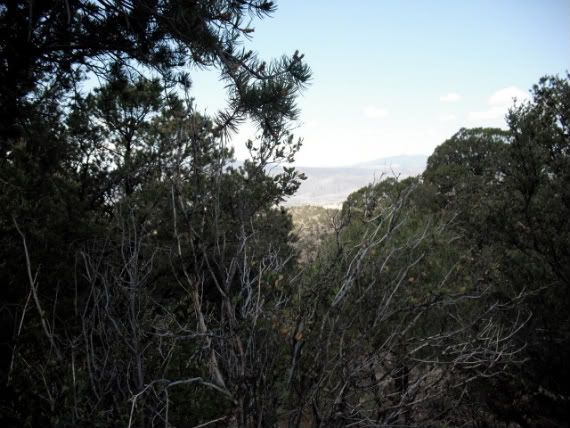 Next I have a poem from the anthology Pierced by a Ray of Sun, a collection selected by Ruth Gordon and published by HarperCollins in 1995.

The poem is by Janice Mirikitani, about whom I can find nothing.



American Geisha

1.

There are people
who admire
the aesthetics
of our traditions.

And ask politely,
Where are you from?

Lodi
Minneapolis
chicago
Gilroy
South Bend
Tule Lake
San Francisco
New York.
L.A.

They persist and
ask again.

Compliment
our command of the
English language

2.

American white actress
plays the role
of white American Geisha

filmed on location
in Japan.

It was sooooo hard
says she
because American women walk

in strides

shaking it baby.

Over there,
no hips, no shaking,
point the toes inward...
don't speak
unless spoken to.

Japanese women,
says she,
don't walk.

They place themselves
like art objects.

3.

Mr. Wong
went to Washington, D.C.
served on a Commission
for Small Business.
Was asked
if he was familiar
with the system of free enterprise?

and how come
he didn't speak
with an accent?

4.

They saw
I was Asian
and offered
to revise the program.

So I could read
my poetry
first.

I wouldn't want to follow
HIM.

He is very articulate.

5.

My daughter
was called
F.O.B.
at the beach

bosomed in her swimsuit.

Shake it baby, does it slide sideways?

6.

Do we say thank you?

when they tell us that they've
visited Japan
Hong Kong
Peking
Bali
Guam
Manila
several times

and it's so quaint
lovely
polite
exotic
hospitable
interesting

And when did we arrive?

Since we speak
English so well.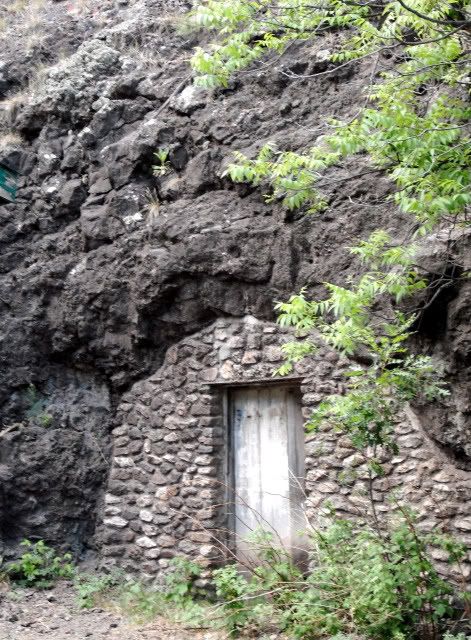 It's funny, but for years I've remembered this quote as a simpler "I shoulda toined left at Albukoykee" and remembered it coming about ten years later than 1945, maybe "What's Opera Doc?" in 1955 - my prime Bugs years.

But Wikipedia knows all, right?



should have made a left toin at Albukoykee

Bugs Bunny - Herr Meets Hare - 1945

north 30 miles
to Las Cruces, west 59 miles
to Demings 54 miles
north again to Silver City

and easy day's drive,
two to two and one half hours,
not counting
the 30 minutes to find my hotel
after my GPS confidently and
with great precision
deposits me
on top of a mountain
five miles from the city

bad GPS, bad!

green desert
all the way, a rainy year
disguising
the stone-hard truth
below the green

smudge of mountains
against the horizon, left
and right, front and rear -
New Mexico a state of mountains
and deserts and neither ever
very far from wherever you might be

in the city,
and arts and old
downtown district are well
preserved and surprisingly populated
for a Tuesday afternoon, students
from the university and other
interesting people crowd the sidewalk
and busy street, two good bookstores
and the best coffee shop since
San Antonio, strong wifi signal, coffee
with a kick

all very nice, but
the main attraction to me for coming
was that i had never been here
before, a moot issue now,
since i am here

so with the new day,
a decision

the national forest
and the Catwalk and the Gila Monument
Indian ruins are north

should i go north
then return here at the end of the day
or should i take an extra day
and continue north to loop around
through Albuquerque, passing through
along the way, not one mountain range
and forest, but several

as a creature
subject to the allure
of tasty food,
it will probably depend
on how good breakfast is
here this morning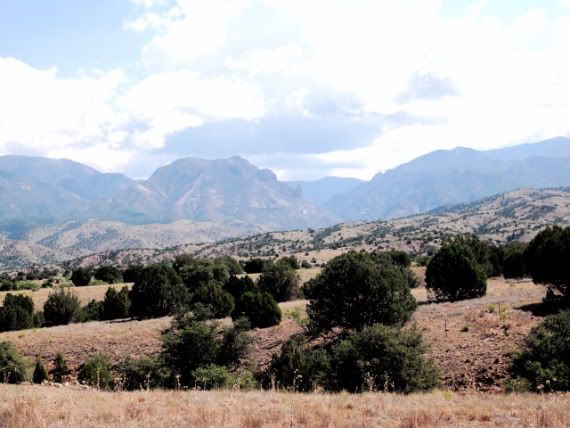 My last library poem for this week is by Luci Tapahonso and it's from her book, Saanii Dahataal - The Women Are Singing, published in 1993 by The University of Arizona Press.

Tapahonso, born in 1953, was originally from Shiprock, NM, where she grew up in a family of 11 children. Navajo was her first language but she learned English at home before starting school at the Navajo Methodist Mission in Farmington, NM. She majored in English at the University of New Mexico, as an undergraduate and graduate student. She stayed on there as an Assistant Professor of English, Women's Studies and American Indian Studies for a few years. She has been an Associate Professor of English at the University of Kansas and is now Professor of English at the University of Arizona in Tucson where she teaches Poetry Writing and American Indian Literature.



She Says

The cool October night, and his tall gray hat
throws sharp shadows on the ground.
Somewhere west of the black volcanoes,
dogs are barking at something no one else can see.

His voice a white cloud,
plumes of chimney smoke suspended in the dark.

Later we are dancing in the living room,
his hand warm on the small of my back.
It is music that doesn't change.

The ground outside is frozen,
trees glisten with moon frost.

The night is a careful abandonment of other voices,
his girlfriend's outburst brimming at the edge of the morning,

and I think I have aged so.
His warm hands and my own laugh are all we share in this other life
strung together by missing years and dry desert evenings.

Tomorrow the thin ice on black weeds will shimmer in the sun,
and the horses wait for him.
At his house around noon, thin strands of icicles drop
to the ground in silence.

Early Saturday, the appaloosa runs free near Monekopi.
The dog yips, yips alongside.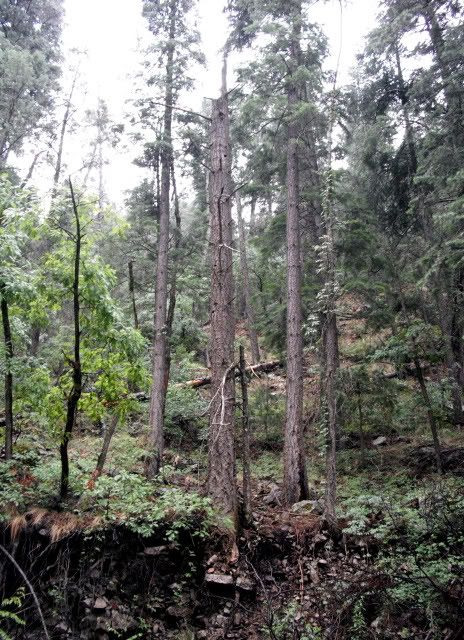 I still have a day of driving to do before I get home, but I don't expect there'll be much sightseeing for picture-taking in it. More like 12-hour straight-ahead driving.

So I expect this will be the last of my road poems for this trip.

(Unless I come across something really, really interesting when I go through Roswell.)



they stack their enchiladas here

three horses
crossing
a green pasture,
grass high,
up to their knees

crossing
in single file,
one after the other

like carousal horses
with somewhere to go

~~

chasing down
a dirt road, pulling a cloud
of gray dust
behind

looking for a
red iron bridge
i saw from the highway

never found it

instead of the bridge,
a rabbit
on the side of the road

not one of your cute little bunnies
or Peter Cottontails
but a big male hare, three feet
tall, two feet, not counting
his ears standing
proud and pink
and scissor
sharp

starts to run
when i drive up
but stops as i stop,
watches
as i ease the car forward,
reaching for my camera

poses
as i snap off a couple of pictures

thanks, i say

and he leaves,
as do i

~~

dissatisfied so far
with my drive, not having found
the mountain and forest
experience i came
for

i decide to take a loop that will
lead me right through the middle
of the Gila Mountains
and National Forest - Hwy 159
off 180.

a twisty-turnsy, upsy-downsy
road, but well-maintained,
two lane blacktop

but after three miles,
it turns to one lane and becomes
even more twisty-turnsy
upsy-downsy

8 miles in
i come to the lost little village
of Mogollon - originally
a mining town, now, i think it must be
Federal Witness Protection's
prime hide-out for persons wanted
by the Mob and other forces of evil

10 to 12 structures
including an old rock museum
and several well-maintained houses
lining the road - nice rustic houses,
beautiful gardens

a very strange place,
a nice place
if you want to get away
from it all

~~

a one-lane bridge
separates
Mogollon from the National Forest

the paved road ends
and a Forest Service dirt and rock road begins

very rough

unsure as to how far
the dirt road goes before returning to asphalt
- none of this is on my map -
i have to decide whether i should
go forward
or turn back - see what comes next, which
could be worth the whole trip,
or avoid what comes next, which might not be so good

disinclined by nature
to ever back up, i press
forward

~~

the road, i notice,
travels along the bottom
of a deep canyon,
along side a dry creek

it is at about that same time
that it begins to rain
and i become aware of a large, very black cloud
hovering overhead

being from an area
where everyone knows from experience
the dangers when hillsides and dry creeks
and heavy rain come together, i am relieved
when the road starts to rise,
leaving the canyon and dry creek
behind

~~

the higher i climb
the heavier the rain falls
and the slushier
and slipperier the road becomes

~~

finally after an hour of twisting and turning
and climbing and sloshing and slipping,
the rain stops
and the sun comes out
and i can see more clearly the puddles
and the great gush of muddy water
rushing down the hill side, building new channels
as it races from the top to that dry creek
i am pleased to not be driving alongside

~~

thoughts of mudslides
intrude
for a moment, until i decide
that i'm high enough to slide down the mountain
on top of the mud
and not under it, which doesn't seem so bad

i choose to think of it as skiing
in mud season
~~

setting aside mudslides and all other hesitations
- it is now considerably further back than forward anyway -
i come to a break in the trees
and stop and look out and see that i am on a high ridge,
above the clouds, churning
white and billowy
below

unwilling to stop earlier
in the heavy rain,
i had unfinished and too long delayed
business which i took care of

peeing on the clouds,
the moist essences of me
joining the moist essences of the clouds,
becoming a part of someone's
next rain storm

the grass will grow greener,
i know,
and the flowers more colorful
because i have made their cause
my own

and i am
pleased

~~

going down now,
still on the dirt-rocky-rough road,
but believing an end was in sight
and a herd of deer
cross the road in front of me

a very large buck
and 25 to 30 doe and fawns,
fluffy white and brown stub-tails flicking
in the wind,
all together as a group,
coming down the mountain
in great bounds, over the road, then back up
on the other side

winged creatures
who, through fate or folly,
lost there wings
but still they try to fly, almost succeeding
with each great leap

~~

passing through a burned out portion of forest,
pine and aspen tall and limb-less, black as the coal
they have become while still they reach for the sky,
i stop and listen to the wind,
all around deep-forest quiet but for the wind
passing through these poor standing-dead

ghost whispers

~~

the dirt road ends,
finally,
now i have loose gravel,
great, i think,
as i speed up to 35,
i may get off this mountain
before dark, after all

but the road washboards
at every curve and climb, and there are many,
many curves and climbs

back to 10 miles per hour

~~

then, at last,
pavement, and though i have no idea
where i am, i know i'll be able to tell soon

and there it is,
Reserve, New Mexico -
and dinner that was supposed to be lunch
three hours ago...

enchiladas

they stack them here
instead of rolling

talk about the weather

about the merits
of stacking or rolling

i eat my stacked enchiladas
and move on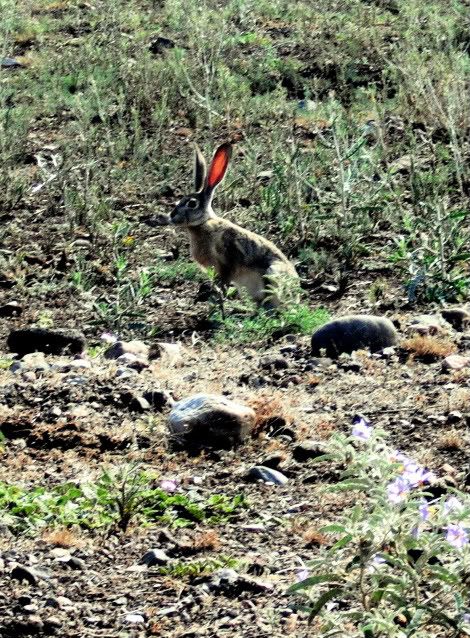 That's it.

All material belongs to it's creators. Mine, too, but I'll lend it if you want it, in return for proper credit.

I'm allen itz, and it's mine, all mine.