Another Small Splash from the Shallow End
Thursday, July 22, 2010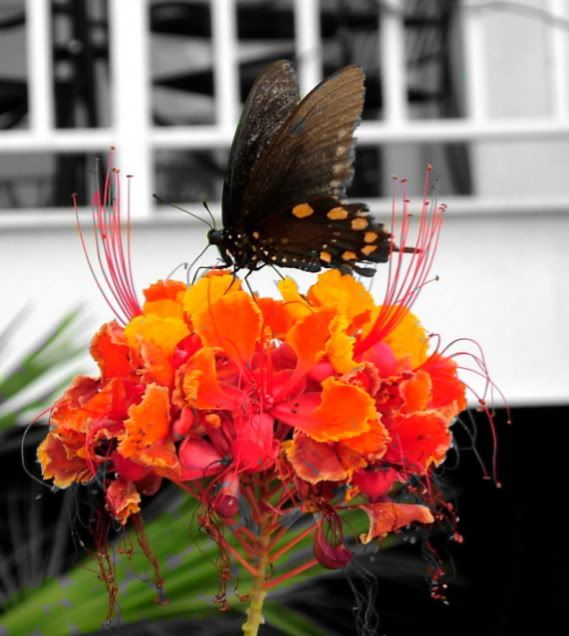 V.7.4.





My friend Laurel Lamperd returns this week as my featured poet.

Laurel lives within sight of the Southern Ocean on the south coast of Western Australia. She writes novels and short stories as well as poetry. With a friend, she published The Ink Drinkers, a poetry and short story anthology of their work. Her work has appeared her often.

For images this week, I went back to the same thing I did last week. Photobucket calls the process "Color Splash." As someone who doesn't like to read instructions, directions, maps or advertisements, I never find out about stuff unless I stumbled on to it. I stumbled on to "Color Splash" last week. Unfortunately, at this time I don't have the visual acuity, the steadiness of hand, or the patience to do it well, but I'm hoping I'll bet better if I keep doing it.

Including Laurel, my poet line up this week is:




D.H. Lawrence
Green
Gloire De Dijon
Song of a Man Who Is Loved

Me
vanities

Susan Griffin
Grenadine

Me
a nice place to visit, shortly

Richard Brautigan
against conformity and averageism
maggots eating my brain
all the cities at once
a memory of life will be frozen in my eyes
phantom kiss
the wooer
white tiger and enchanted cave
the death of time

Me
in the news today

Georgia Douglas Johnson
Common Dust

Mae V. Cowdery
Farewell

Angela Weld Grimke
Glass Fingers

Laurel Lamperd
Madres of Plaza De Mayo
Voices from the Past
First Love
Child Labour
A Double Self-Portrait

Wendy Barker
Ceremonies for the Dead

Me
it's the kind of thing nobody wants to talk about

Pablo Neruda
Not Only the Fire

Me
i saw a man looked like a friend long dead

Frank O'Hara
Les Etiquettes juanes
On Rachmaninoff's Birthday

Me
conversations with Bob Marley




Some of my library guys this week are pretty dark and dour. Most of mine own poem are, at least meant to be, humorous. Maybe that'll offset.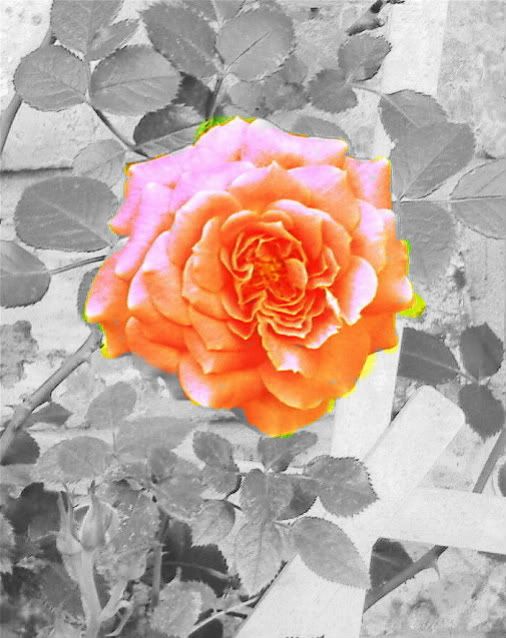 I start this week with several poems by D.H. Lawrence, from Selected Poems, published by Penguin Books in 1986.



Green

The dawn was apple-green
The sky was green wine held up in the sun,
The moon was a golden petal between.

She opened her eyes, and green
they shone, clear like flowers undone
For the first time, now for the first time seen.


Gloire De Dijon

When she rises in the morning
I linger to watch her;
She spreads the bath-cloth underneath the window
And the sunbeams catch her
Glistening white on the shoulders,
While down her sides the mellow
Golden shadow glows as
She stoops to the sponge, and her swung breasts
Sway like full-blown yellow
Gloire de Dijon roses.

She drips herself with water, and her shoulders
Glisten as silver, they crumple up
Like wet and falling roses, and I listen
For the sluicing of their rain-disheveled petals.
In the window full of sunlight
Concentrates her golden shadow
Fold on fold, until it glows as
Mellow as the glory roses.


Song of a Man Who Is Loved

Between her breasts is my home, between her breasts.
Three sides set on me space and fear, the fourth side rests.
Warm in a city of strength, between her breasts.

All day long I am busy and happy at my work
I need not glance over my shoulder in fear of the terrors that
lurk
Behind. I am fortified, I am glad at my work.

I need not look after my soul; beguile my fear
With prayer, I need only come home each night to find the
dear
Door on the latch, and shut myself in, shut out fear.

I need only come home each night and lay
My face between her beasts;
and what of good I have given the day, my peace attests.

And what I have failed in, what I have wronged
Comes up unnamed from her body and surely
Silent tongued I am ashamed.

And I hope to spend eternity
With my face down-buried between her breasts
And my still heart full of security
And my still hands full of her beasts.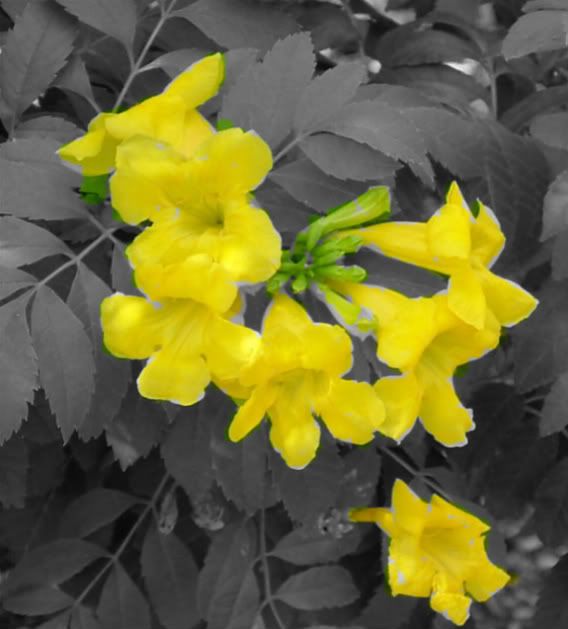 Here, a poem produced as a result of trying to find something to read in Esquire that wasn't an advertisement aimed at men's vanity.



vanities

if
i was two inches taller
i'd be really really
happy
&
tall
too
not like all those fakey
Hollywood actors
who make their leading ladies
walk in trenches
so they won't look like midgets
next to them

if
my belly was flatter
i'd be a sex-god
on the prowl
&
unlike those soccer guys
i'd score
every game
&
luck would have
nothing
to do with
it

if
my jaw-line
was a little stronger
i could be a captain of industry
admired
and envied by manly men
and a sex-object for sleek and desirable
women
like in Playboy
&
Victoria's Secret
catalogues
&
other periodicals
i used
to hide under my bed
when i was
a kid...

such vanity
&
such obsession
with our body parts
and the impressions they might make
in a world
we assume is as obsessed
with us
and our particulars
as we are ourselves

such vanity,
usually ascribed to women,
though
truly
a vice shared by all
sexes,
men
women
and uncharted territories
between &
beyond

if bodily augmentation
were as easy
and routine with men
as with women,
half the men i know
would have
24 inch
dicks

trust me on
this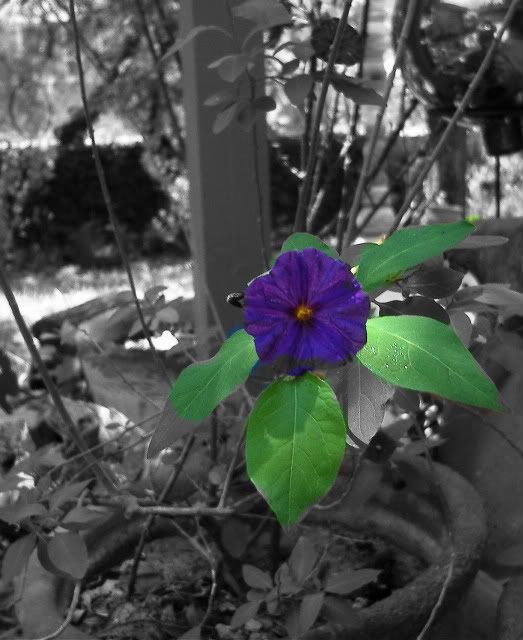 Next I have a poem by Susan Griffin, from her book Like the Iris of an Eye, published in 1976 by Harper & Row. The book brings together material new at the time, as well as work from her first three small press volumes, Dear Sky, 1971, Let Them Be Said, 1973, and Letter, 1974. She has published many collections of her work since.

Griffin, born in Los Angeles in 1943, is described as an eco-feminist author and describes her work as "drawing connections between the destruction of nature, the diminishment of women and racism, and tracing the causes of war to denial in both private and public life." She received a MacArthur grant for Peace and International Cooperation, an NEA Fellowship, and an Emmy Award for the play Voices.

She has resided in California all her life.



Grenadine

The movies, she told me
ruined my life.
We were sitting there
drinking bourbon and soda
flavored by grenadine.
I in the leather chair
that engulfed me
carrying me back,
on the television
a late movie
we weren't watching,
its noise took up our silences.
She was fat from all her drinking
and her eyes darted
unfocused about the room
her voice jumped from deep
to high laughter.
Really, she said,
No kidding, she said,
I mean that. the
movies, she said,
curling her lip
and looking meanly
at George Sanders
on the TV.
"They," she said,
pointing and accusing,
"tell you things about life
that aren't true."
She sat
staring a long time
trying to focus on my eyes.
"Hello, sweetie," she said
and smiled at me
like a cockeyed hula dancer
from inside a ukulele.
She put her glass embellished with splashes of
gold on the metal TV tray
her feet on the leather stool.
She had i fixed
so she never had to move.
"Your father," she said,
"he was a good man,
do you know why
we di-
vorced?"
"No."
I stared at the
grenadine in my bourbon.
"Because of the movies,"
she said.
I blinked past her eyes
heaved in the leather chair
trying to upright myself
trying to refill my glass,
the television
busily selling cars,
my stepfather snoring on
the couch
like a giant vacuum cleaner.
She laughed
a high-pitched laugh and tried
her very best
to stare right at me
"We would go to the movies
your father and I."
I nodded at her.
"And I'd come out
being Carole Lombard,
only he refused
to be Humphrey Bogart."
We stared at each other,
the television
sticking to the sides of our faces
George Sanders pretending to be
evil pretending to be good
being unmasked by
Rosalind russell pretending
to be a lady reporter
pretending in real life
all she really wanted was
a home and family she said
to Ladies Home Journal reporter but
job of acting and stardom
thrust upon her
never found the right man.
"All the myths," my mother
said. "I saw a movie
about, about
they made me think," she said,
running off with another man
would be African jungle
beautiful in dark green
Don Ameche canoeing to
palace in wilderness
speaking mad poetry
of love
absolute lusty
freedomofitall
glorious spirit of man
kissing
in white bow tie
and unconquerable
white orchid
maraschino cherry red lips
she said
the made it look so glamourous
drinking her grenadine bourbon
and fell asleep,
my stepfather snoring
on the couch
while the dog
whined outside the screen door
to be let in.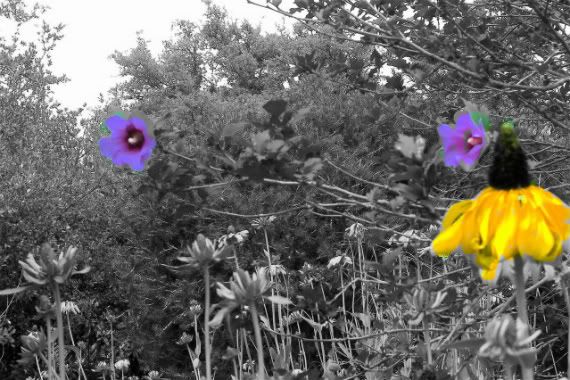 Sitting on my patio at 5 a.m., a cool morning breeze from the south bringing, even this far away, hints of the coast.



a nice place to visit, shortly

chill
is the wind
that in the morning
comes

damply lisping
across
the salty plain

and hot the day
that from the steaming gulf
follows
near behind...

life
on a far-south coast,
high sun
brisk winds
and harbor lights
on sultry nights bobbing
on rising, falling
waves

for many
aquatically-minded people
a life they could never
leave

those of boats
and nets
and bonfires
dancing
on isolated beaches -

while those,
like me,
who prefer the crisp
of a mountain morning
to sandy awakenings
on a beach
crawling with skittering crabs,
those,
like me,
who admire the sight
of hawks circling
prey
hard-found
and honorably taken
over the screech of feathered rats
that mob the sky
to beg
any food their scavenging nature
spies

those,
like me,
who visit friends
near coastal waters,
but only rarely
and never for very long

for
there are coastal people
and there are
those,
like me,
who are not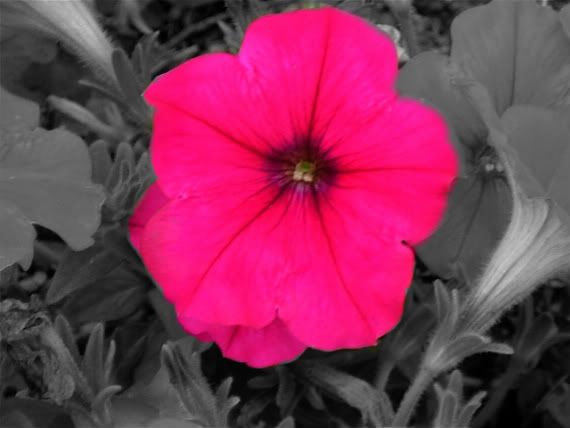 The next several short poems are by Richard Brautigan, from The Edna Webster Collection of Undiscovered Writings.

Brautigan, born in 1935, published ten novels and nine books of poetry. He is probably best known for his novel, Trout Fishing in America.

Called by some "the best of the beats," he died in 1984.



against conformity and averageism

I hate,

because
they are evil
as habitual hunger
in a child's stomach,

people
who try
to change man
the hunter for truth
into
a castrated cow
grazing
in the peace
of mental death.


maggots eating my brains

The maggots
will eat
the brains
that felt
and wondered
and wrote
these poems.

Let the maggots
have their fun

They
only
live once.


all the cities at once

Pretend
is
a city
bigger
than New York,
bigger
than
all the cities
at once.


a memory of life will be frozen in my eyes

The heads
of white chickens
lie in the mud and rain.

A memory
of life
is frozen in their eyes.

I wonder
what their last thought
was
as their heads
were chopped off.


phantom kiss

There
is no worse
hell
than
to remember
vividly
a kiss
that
never occurred.


the wooer

I will woo
you carefully
as somebody
(big)
planning
to cheat
somebody
(small).

I will woo
you
so carefully
that you
will get
so impatient
that you
will start
to woo me.

If that doesn't work,
I'll try something else.


white tiger and enchanted cave

I am
a white tiger
made
out of peppermint.

There is an enchanted cave
in your body
that I must enter,
so
that chills
will travel
in new buses
up and
down
our spines
as
we stare
at our
very own baby.


the death of time

Someday
Time
will die,
and
Love
will
bury it.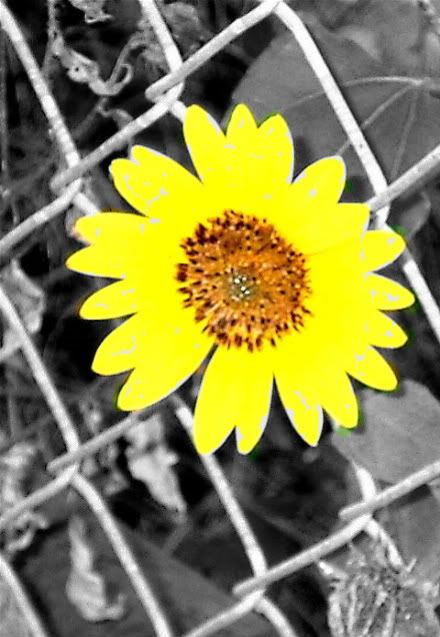 Sometimes you read something in the newspaper and immediately think, that can't be right. Happens to me more and more often, lately.



in the news today

only
one thing worse
than a pedophile priest

says
the vatican today -

women priests...

you go
girl

you're
number one!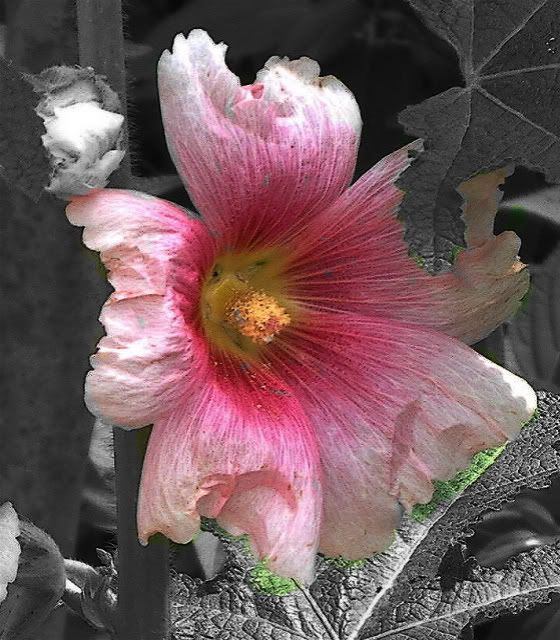 Here are three poets from the anthology Shadowed Dreams - Women's Poetry of the Harlem Renaissance. The book was published in 1969 by Rutgers University Press.


The first of the three poets is Georgia Douglas Johnson and it comes from her book, Bronze: A Book of Verse, published in 1922.

Johnson was born in 1880 and died ini 1966. A poet, playwright, fiction writer, songwriter and journalist, she taught school in alabama and Washington D.C. before taking a job with the federal government after her husband's death in 1925. For forty years, her home was an important meeting place for writers and artists.


Common Dust

And who shall separate the dust
What later we shall be:
Whose keen discerning eye will scan
and solve the mystery?

the high, the low, the rich, the poor,
The black, the white, the red
And all the chromatique between,
Of whom shall it be said:

Here lies the dust of Africa;
Here are the sons of rome;
Here lies the one unlabeled,
The world at large his home!

Can one then separate the dust?
Will mankind lie apart,
When life has settled back again
The same as from the start?


The next poet is Mae V. Cowdery with a poem from the journal The Crisis published in February, 1929.

Cowdery was born in 1909, the only child of a a caterer and a social worker. An early success, she was one of the few women in her generation to bring out a volume of her own work. Despite this success, she fell into complete obscurity after 1936. Described from this period as a highly intelligent woman bored and restless with the way her life had developed.

She died by suicide in 1953.

She is my favorite among the poets I have read so far from this book, seeming very contemporary and beyond the conventions of her time.


Farewell

No more
The feel of your hand
On my breast
Like the silver path
Of the moon
On dark heaving ocean.

No more
the rumpled softness
Of your hair
Like wind
In leafy shadowed trees.

No more
the lush sweetness
Of your lips
Like dew
On new-opened moonflowers.

No more
The drowsy murmurings
Of your voice
Like the faint twitter
Of birds before dawn

No more
The poignant melody
Of hours spent
Between moonlight
And sunrise
Like the song
Of a crystal river
Going out to sea...

Only the awful sound
Of silence
In that hour
Before dawn
When the moon has waned,
The stars died,
And the sun is buried in the mist.


And my last poet from the anthology is Angela Weld Grimke, with this poem from the journal Carolina Dusk in 1929.

Grimke was born in Boston in 1880, the only child of an emancipated slave and Harvard Law School graduate and a well-to-do white woman who left the marriage when Grimke was very young.

She attended the Boston Normal School of Gymnastics and then became a teacher at prestigious Dunbar High School in Washington, D.C. She wrote plays and short stories, as well as poetry, but quit her literary career in 1930, after the death of her father.

She died in seclusion in New York City in 1958.


Grass Fingers

Touch me, touch me,
Little, cool grass fingers,
Elusive, delicate grass fingers,
with your shy brushings;
Touch my face -
My naked arms -
My thighs -

My feet.
Is there nothing that is kind?
You need not fear me.
Soon I shall be too far beneath you
For you to reach me, even
With your tiny, timorous toes.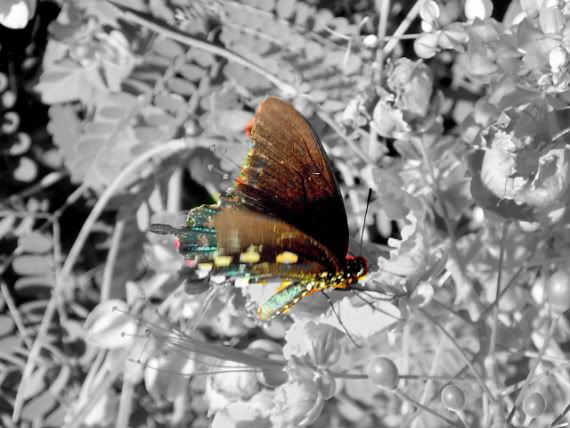 Here are five poems as promised from my featured poet, Laurel Lamperd.


Madres of Plaza De Mayo

for hebe de bonafini

What do they remember
in their quiet time?
Is the memory sharper
the ear keener
mothers of the disappeared?

The thrust of birth
soft head upon the milky breast
hand guiding the eager mouth
first steps daring the world
treble voices calling down the long years
mama, mama.

The rain falls like tears
uncovering bones in the earth
washing away rivers of blood
streams of anger swelling in torrents
leaving behind
the grief of the mothers.


Voices from the Past

She sent a card
in sympathy for Tom's death
with a note attached.
She had got religion
and wanted to atone
for the affair she and Tom
had in that mining town
thirty years ago.

Our children were in nursery school.
I thought she was my friend
But in preserving
her peace of mind
she has shattered mine.


First Love

When I knew it
the house was cream
with green painted wood.
The suburb was lower class then.
We sat on the verandah
amid a chorus of crickets.
The air was like honey.
We kissed
with sometimes an intimate caress
but nothing more.
The spectre of pregnancies
loomed between us.
We dreamt
of engagements and weddings
then my father got a job in another town.
We were gone within the week.


Child Labour

biography

Sold at five.
Chained
beaten
starved
raped.


At fourteen

Damaged -
eyesight from close work.

Damaged -
lungs from wool fluff.

First world countries

Woven bed spreads
stacked on supermarket shelves
made in Pakistan, India, Bangladesh.

The shopping crowd
admires, touches, buys
the brightly woven cloth.

Step softly, buyer.
You may tread
on the soul of a child


A Double Self-Portrait

Painting by Howard Taylor

He was a mixed up sort of man
all triangles and squares
set in frames
like walls, fences
as we surround ourselves
There were two of him.
The private man behind the public
looking out on the world
with a square eye.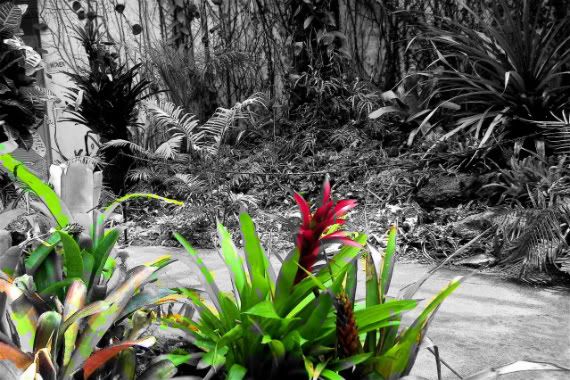 The next poem is by scholar and poet Wendy Barker, from her book Way of Whiteness, published in 2000 by Wings Press of San Antonio. It is the second and most recent of her books I own.

Barker, a recipient of National Endowment for the Arts and Rockerfeller Foundation fellowships, as well as the Mary Elimore Smith Poetry Prize from The American Scholar and the Southwest Women Artists and Writers Award for Poetry, was a Fulbright senior lecturer to Bulgaria and is a professor of English at the University of Texas at San Antonio.



Ceremonies for the Dead

1.

I have never learned the right way
to say goodbye. Friends drift
to another section of the river
and by the time you look up from your own
thrashings to stay afloat, they are so far
even a shrill call won't find them.
All you can do is keep up with the current
that pushes you cold on to the river's mouth.

2.

When that student died to me he was holding
a flask of olive oil in his hand, his gift.
In the car, we said goodbye
to the people we had been.
I don't know who hi is now.
I don't know who either of us is becoming.

3.

So little warning. The grizzled friend
whose jokes we are still trying to retell
died after successful prostate surgery.
In Tuscany together we had all walked
through the Estruscan museum, studying
cinerary urns. Who had fashioned the statuary
of the dead whose cinders lived inside?
Who decided the shape that determined
how one would be remembered?
A man reclining, leaning on an elbow,
other arm pointing to a ship.
Was this the gesture he wanted us to know?
Perhaps, instead, it would have been
a kiss on his daughter's forehead.

4.

It takes four handwritten pages
for my old friend from college to say
she is ending our friendship
and I am not to write back.
She must be no longer
the woman I have loved and yet
I will do as she says, I will not write.
But neither will I destroy her letter
and when her birthday comes round
again, I will not forget.

5.

This is what it comes to. The air that passes
in and out of pores until it is no longer
your air or mine, simply the woven threads
of our lungs' shuttles, all of our
heavings, exchanged. Whose is whose?
To continue the small regular breathings.
There will be no cinerary urn.
No one will be commissioned.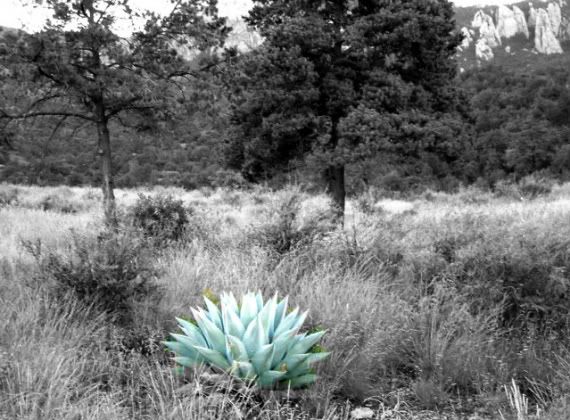 So, OK, I'll talk about it.



it's the kind of thing nobody wants to talk about

as a diabetic,
i know
you got to keep your feet

in good condition
because,
while feet come and go

in this world,
once your own personal feet are gone,
there is no second coming -

except
in a theological sense
where i'm told

when playing
in the Tennis Courts
of the Lord

you do it
on your own two feet,
reconstituted

like freeze-dried
scrambled eggs, since,
the story goes,

when lost to you
in your earthly life,
try were not really lost,

just
stored in the Walk-In
Freezer

of the Lord
until your ascension through
the Pearly Gates of the Lord

for your every-lasting
reward on the
Tennis & Food Courts of the Lord...

but nobody's told me
what happens
if,

in the event
more likely in my case,
the Pearly Gates of the Lord

are not seen
by my
dead eyes

but warmer climes,
instead, are to be my fate,
an eternity spent

dancing on the hot
rocks
of hell ever-lasting

instead of basking by the Cabanas of the Lord,
will i be dancing
on my own reconstituted

scrambled-egg legs
dispatched
from the Walk-In Freezer of the Lord

immediately
upon determination
of my eternal status

or will i be forced
to do the Savoy Stomp
forever

on the stumps
of my carelessly
misplaced feet...

it's the kind of thing
nobody
wants to talk about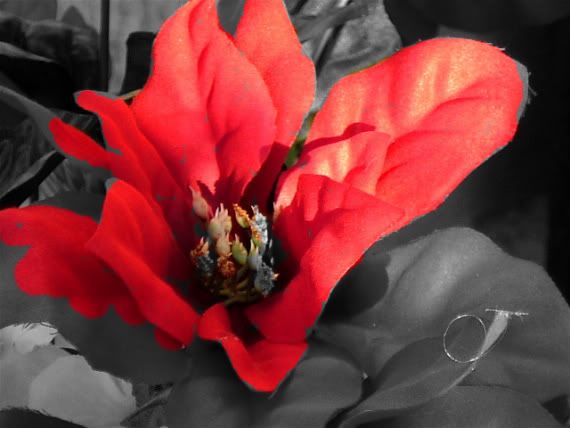 The next poem is by Chilean poet and Nobel Prize winner, Pablo Neruda. The poem was written in 1952 while he was in exile on the island of Capri. I have taken it from The Captain's Verses - The Love Poems published in 1972, a year before his death, by New Directions.

It is a bilingual book, with the poet's original Spanish and an English translation by Donald D. Walsh on facing pages.



Not Only the Fire

Ah yes, I remember,
ah your closed eyes
as if filled from within with black light,
your whole body like an open hand,
like a white cluster from the moon,
and the ecstasy,
when a lightningbolt kill us,
when a dagger wounds us in the roots,
and a light strikes our hair,
and when
again we gradually
return to life,
as if we emerge from the ocean,
as if from the shipwreck
we returned wounded
among the stones and the red seaweed

But
there are other memories,
not only flowers from the fire
but little sprouts
that suddenly appear
when I go on trains
or in the streets.

I see you
washing my handkerchiefs,
hanging at the window
my worn-out socks,
your figure on which everything,
all pleasure like a flare-up,
fell without destroying you,
again,
little wife
of every day,
again a human being,
humble human,
proudly poor,
as you have to be in order to be
not the swift rose
that love's ash dissolves
but all of life,
all of life with soap and needles,
with the smell that I love
of the kitchen that perhaps we shall not have
and in which your hand among the fried potatoes
and your mouth singing in the winter
until the roast arrives
would be for me the permanence
of happiness on earth.

Ah my life,
it is not only the fire that burns between us
but all of life,
the simple story,
the simple love
of a woman and a man
like everyone.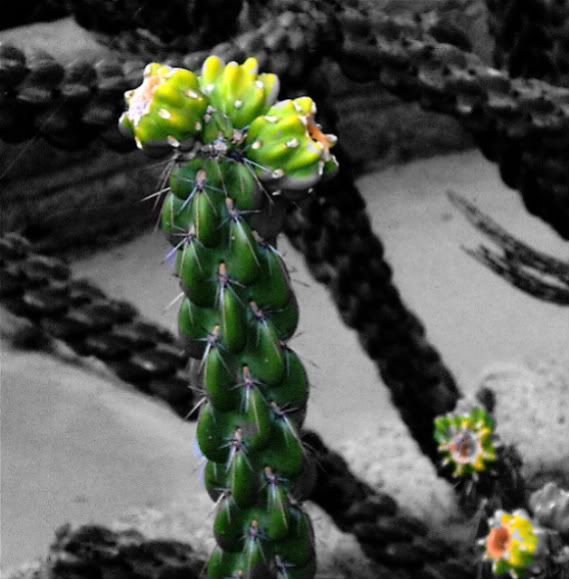 I was having breakfast, looked up and it was like the Rocky Horror Picture Show, "doing the time warp again."



i saw a man looked like a friend long dead

i saw a man
looked exactly
like a friend dead
more than

twenty years -
and how i had to fight
the urge to think of him
as my friend

returned
to this life or
never dead at all...
it is as if

there is a presence
that is part of us all
that hangs on
even as the fleshy parts

expire
and return
to the base elements
that gave us our place

in the temporal world,
of pinch and prod,
piss and sweat
and blood

and boils
and lust overpowering -
the temporal world of
rejections and erections

and bodies plush and softly
alluring, summoning
the thrusts of life
passed from one to another

for completion...
a cycle of flesh
fulfilling the purpose
of its arrangement

of elements
in all the mysterious
intricacies
that made my friend
and his eventual ending

as old cars
in a junk yard
are slowly diminished
to rust on oily earth -

and perhaps
in all this carefully
orchestrated
frenzy

there are shadow parts
made
but never firmly bonded
and therefore never

extinguished -
like the trick birthday candles
that can't be blown out -
shadows

that roam after the end
of that which made them,
seeking an appropriate host, not ghosts,
but the never-were essences

of those completed and gone
to finish the cycle
of creation and dissolution,
shadow parts that roam

until they find themselves
a place to be
in people who look so like
people i used to know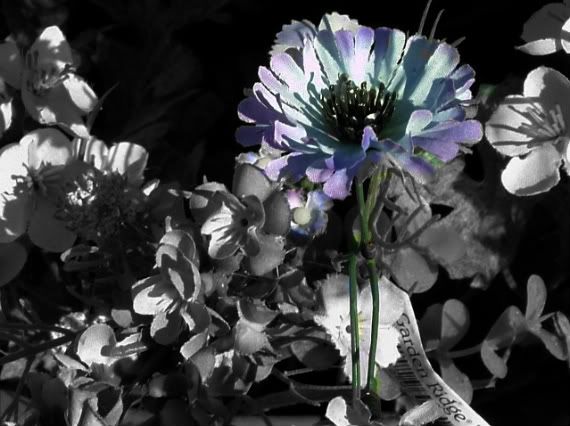 Here are two poems by Frank O'Hara, from his book Meditations in an Emergency, published by New Directions, first in 1957, then in a second edition in 1967 after his death.

I did an online translation of the title of the first poem and ended up with "sentence the yellow labels," which, except for the color, means nothing to me in relation to the title.

Oh well, that's why french always confuses me. They basically can't spell.



Les Etiquettes juanes

I picked up a leaf
today from the sidewalk.
This seems childish.

Leaf! you are so big!
How can you change your
color, then just fall!

As if there were no
such thing as integrity!

You are too relaxed
to answer me. I am too
frightened to insist.

Leaf! don't be neurotic
like the small chameleon.


On Rachmaninoff's Birthday

blue windows, blue rooftops
and the blue light of the rain,
these contiguous phrases of Rachmaninoff
pouring into my enormous ears
and the tears falling into my blindness

for without him I do not play,
especially in the afternoon
on the day of his birthday. Good
fortune, you would have been
my teacher and I your only pupil

and I would always play again.
Secrets of Liszt and Scriabin
whispered to me over the keyboard
on unsunny afternoons! and growing
still in my stormy heart.

Only my eyes would be blue as I played
and you rapped my knuckles,
dearest father of all the Russias,
placing my fingers
tenderly upon you cold, tired eyes.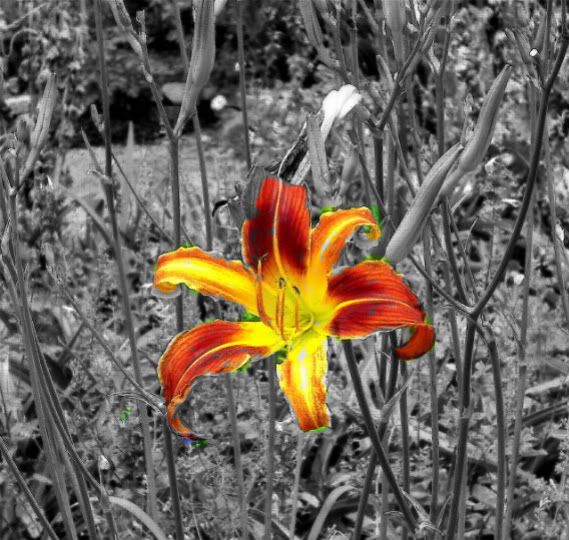 Was listening to an old Bob Marley CD last night. Fine work.



conversations with Bob Marley

"If you know your history
Then you would know where you coming from"
Buffalo Soldiers

men so old
each year
is like another
crack
in the leather
of a well-worn shoe -

nothing more...

they do not acknowledge
time
and time does not
reckon
them

as they live on
and on

survivors...

blood relics...

like
all
they will die

but it will not be in
my time


"Get up, stand up: stand up for your rights!
Get up, stand up: don't give up the fight!"
Get Up: Stand Up

a bowl
of tomato soup,
saltine crackers,
and a glass of water

the rights of a man,
they say
do not extend
to a bowl
of tomato soup,
saltine crackers,
and a glass of water...

not
here
anyway,
not at this counter

not now,
not today...

no,
until today!


"They say what we know
Is just what they teach us"
Ambush in the Night

i
know
i know
what my daddy
knew,
what his daddy
knew,
and what his daddy's
daddy knew

unto
the 12th generation

and
that's all i need
to know


"Sun is shining, the weather is sweet
Make you want to move your dancing feet"
The Sun Is Shining

a baby
walking

walking now
on grass

a
baby
running

grass
tickling his feet

a baby
dancing


"Can't tell the woman from the man, no I say you can't
Cause they're dressed in the same pollution
Their mind is confused with confusion
With their problems since there's no solution"
Midnight Ravers

juvie hall
1
a.m.

reality
of hot nights
and cold lights

bare
and empty rooms

strikes

then fades
away

forgotten

until
next time


"We gonna chase those crazy
Baldheads out of town"
Baldheads

old men

old women

death grip
on life

true
to long ago
long
gone


"Misty morning, don't see no sun
I know you're out there somewhere, having fun"
Misty Morning

day's light
lost

sucked
into indefinite
swirling

we see
what we want
to see

we see
what we fear
to see

we see
ghosts of our
worst nights

indefinitely
swirling


"Long time we no have no nice time,
Doo-yoo-dee-dun-doo-yea.
Think about that."
Nice Time

life
is joy
leaping on
those
prepared to carry
the load

prepare
yourself for joy
leaping

have a
nice time
while you can...

it's
no deposit -
no return...

if you don't use it
someone else will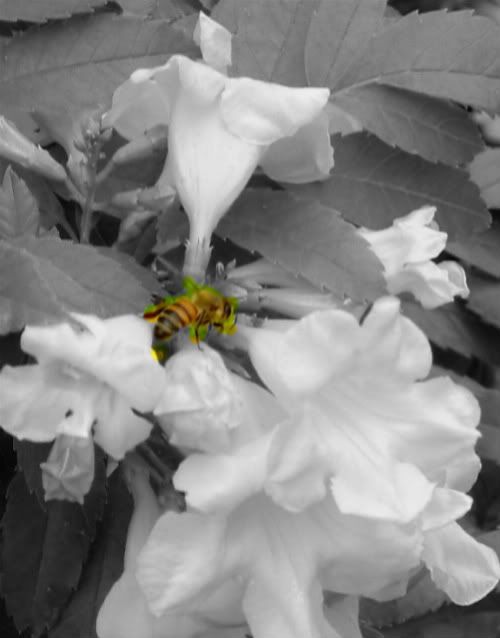 Time to buzz off until next week.

As you might have guessed all of the material in this blog remains the property of those who created it. My stuff is also my stuff, but you can borrow it if you promise to properly credit me and "Here and Now."

I am allen itz, owner, producer, and big enchilada of this blog, and now we're done.