End of the Middle of Summer Poetry Sale
Thursday, July 29, 2010

"self-portrait"
V.7.5.






Free Poetry - can't get a better sale than that.

I have a couple of special treats for you this week.

Not included among the treats, my images, as I continue to practice with the "splash" feature on Photobucket. Going way overboard this time, I titled each image.

As to treats, first, I have the first half of a 30-poem series by featured poet, Sexton T Sterns, Nom de plume of a long-time poet and former poetry editor who admits to finding "a delicious sort of freedom in having the sort of tabula rasa that a brand-new name affords."

He wrote his series over the course of a month at Blueline's "House of 30" forum and says he is "forever indebted to the House for helping keep his nose to the poetic grindstone."

He has been married, he says, to his "loving and beautiful wife since 1984, and has two wonderful sons, now 24 and 17.

The second half of his series will appear here next week.

And, in addition to the first half of the Stearns piece, I have a second treat, a very funny poem from another "House of 30" housemate, the ever-entertaining Alice Folkart.

I don't know if it's a treat or not, but my library poets this week offer their own little eccentricities.

I have a system of random selection of poets from my library so that I don't end up every week with nothing but my favorites. A diversity of poetic expression has been one of the aims of "Here and Now" since I started posting it. This week, my random selection process produced a more than usually diverse list of poets, including, an ancient Chinese master, an ancient Greek master, a sensualist from 18th century France, a German expressionist from the 1920s and 30s, and a modern American poet is book is titled Street Fighting.

And, of course, there's my stuff, too, more pleasing to me for the past couple of weeks than usual.

Here's the works:




Alice Folkart
Formalities

Me
how i ended up a writer

Tu Fu
Seven Songs at T'ung-Ku

Me
admiring the dark

Else Laskerr-Sckhuler
Georg Grosz

Me
Mr. Fix-It

Sappho
Fragments

Sexton T. Stearns
The Digger Cycle (Part One)

Arthur Rimbaud
Morning of Drunken Ecstasy
Ruts
Seascape
Barbaric

Me
rather a pride of lions roaring

Daniel Donaghy
The Girl Who Taught Me Spanish

Me
in my humble opinion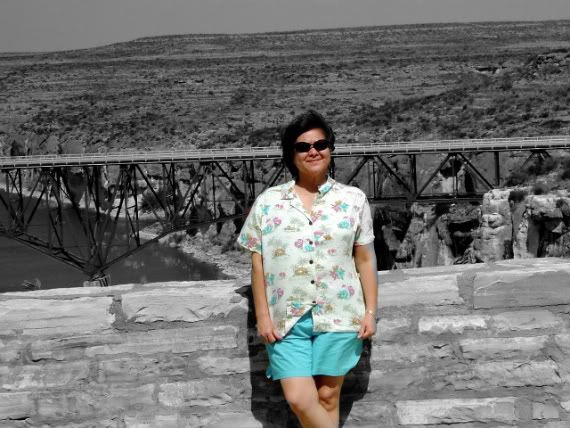 "you"





I start this week with this very funny poem by Alice Folkart.

Alice is also one of my housemates on Blueline's House of 30. She is the house champ, having completed 52 of the 30 day poem-a-day cycles. The poem is remarkable in many way, not least, the fact that, being the 5th poem in her 52nd 30-day cycle, it is Alice's 1,536th poem written over the course of 1,536 consecutive days, not counting a short hospital stay and recovery after an accident.

Talk about about an unending well-stream of poems and poetic ideas!

The poem is hilarious; the heavenly application is perfect and perfectly hilarious parody.

Enjoy!



Formalities

At the gate,
I wait.

Office angels float back and forth,
south and north, busy with phones, e-mail.
I hail one, and she hands me a clipboard, a quill pen,
then a small jar of ink, and points to a table,
"Here, fill this out, if you're able, then turn it in.
We'll see if we have room."

The form in triplicate, is 20 pages long,

easy to check wrong boxes,

places to write in references and addresses,

make messes with that sputtering quill.

The thrill of multiple-choice quizzes

fizzes my brain.


Application for Admittance to Heaven.

Receptionist Angel looks up,
glares as me like a naughty pup and growls,

"Go on, go on. We haven't got an eon, you know.
And so, you DID show up without a reservation."


I dipped the quill into the ink and set to with hesitation:

PLACE OF BIRTH: CHECK ONE
Earth
Jupiter
Mars
Andromeda Galaxy (write in planet)
Black Hole

PLACE OF DEATH: Leave blank if you don't remember
Battlefield
Hospital
Nomad's tent
Starship

Whore house (patron or worker)
Black Hole

REFERENCES: List anyone you know to be
already here who could vouch for your good character.
Leave blank if you don't know anyone here or
don't have a character that could be vouched for.

NEAR-DEATH-EXPERIENCES:
Yes
No

DIETARY PREFERENCES:
Vegetarian
Cannibal
Forage
Earth-standard - beast eaters
Twigs and leaves
(We are sorry, but we cannot accommodate some of the more exotic diets.)

SPIRITUAL CONNECTION:
Any Earth Religions (this will count against your compassion credit)
Any Outer Galaxies Disciplines (we hope so)
Fundamentalist Solopcism

Black Hole

YOUR TALENTS: Check as many as apply
Understanding
Thinking
Anger or Envy Overcome - what tools did you use?
Appreciation of the arts - especially poetry
Love

Passion for anything
Past lives as a dog, a whale, a tiger or a madman

WHY DO YOU THINK HEAVEN IS FOR YOU:

Explain in 300 words or less.

DO YOU EXPECT TO FIND GOD HERE:
Yes
No


WHY? In 100 words or less.

ACCOMMODATIONS DESIRED
Single
Double
View
With Night AND day, sunrises, sunsets and moons.

Landscape view - choose one:

At sea (storm or calm)

Vegas - The strip lit up

Great Wall of China

Pastoral

Moments in History - choose from the catalog in your domicile.
Private or shared bath.
Mosquito netting

MUSICAL INSTRUMENTS -
Please list any that you have ever played or would like to play.
Would you like to sign up for the two-day virtuoso course on:
Cello
Trumpet
Bass drum
Tympany
Flute

Nose Whistle
Other instruments (including those of Chinese opera) may be available when you enter.

CLOTHING SIZE - circle one: itsy bitsy, stunted, regular, gorged or too big


PHYSICAL LIMITATIONS - LIST ALL. THEY WILL BE FIXED.

LANGUAGE PREFERRED - LIST ALL

SHIFT PREFERRED: Day/Night, Weekly/Monthly, or Lifetime by Lifetime.

(No, graveyard shift is not available here - try downstairs)

CREDIT SHARING: Would you be willing, if accepted, to share part of you good credit
with someone who almost made it in, but not quite? This would not affect your status.
Yes
No

WHY NOT? No more than 100 words.

DO YOU LEAVE BEHIND ANY UNFINISHED BUSINESS?
Please do not describe - we know already
Nothing you can do about it
It will finish itself.


***************************************

I knocked over the ink,
in a blink it ran blackly over the table,
and sable dripped onto the cloud floor,
sank through and was no more.


Ah, relief. My belief had been tested.
I'd been bested and hadn't finished the chore,

I'd learned long ago that you should read things like this,

full of vinegar and piss,
from front to back before

complying, and entering bliss.


Now I couldn't. No ink.
I looked up, tried a wink, at the reception desk,
that old angel stared down at me
she could see over her reading glasses,

that I needed classes and bed.

Her halo pulsed red.
I shrugged my shoulders,

held up the clipboard.


She sighed. holding out her hand toward me

"Okay, bring it on up. Let me see. It doesn't matter.
No matter what your patter,

we knew what you would say before you arrived."

She banged upon a tinny bell

and a tiny angel, looking swell in a pale blue robe,
scurried in, "Show her to her quarters, Baby 1."
And then to me, "Son,Welcome to Heaven. Dinner's at six.
Trumpet licks at moonrise. No smoking or toking and you'll be fine."






"your left, your left - no, your other left"





Well, I suppose I could'a been a contenda - instead here I am in my winding-down years, a writer.

How in the world did that happen?



how i ended up a writer

i always wished
i could play the piano,
any kind of music - classical,
jazz, Mongolian diddle-bop -

i didn't care, i just wished
i could play it...
but when i was learning
music,

family finances dictated
it be on an instrument
provided by the school,
which narrowed choices

to snare drum
or tuba and since snare drum
was reserved for girls
and smaller kids which i was not,

tuba
it was, and though
i wasn't very good in my tubistical
endeavors,

i'm sure i'd have been better
on piano,
being that piano is where,
i'm sure, my musical flair

is nestled,
waiting to be awakened -
(also no one expects
you to parade around

with a piano
slung
across your shoulders,
thereby avoiding a lifetime

of back problems
arising
from early-years abuse
by tuba)

and i also wish
i was an artist, a painter
of landscapes
and beautiful naked women

and still-lives of apples and pears
and bananas and mostly beautiful
naked women, but since

i can't draw stick figures
without losing a couple of sticks
or circles that aren't flat
on one or two sides

and since both music
and art
require studious
reading of instructions,

among other lesser things,
and since i hate reading
instructions
i suppose i'll just have to

stick
to writing
where ignoring instructions
leads to development

of a poetic voice
of your own
which i'm good at
and which is just as good

as doing things
right
as long as you do it
with confidence and a sense

of
purpose

and
humor, too,
of course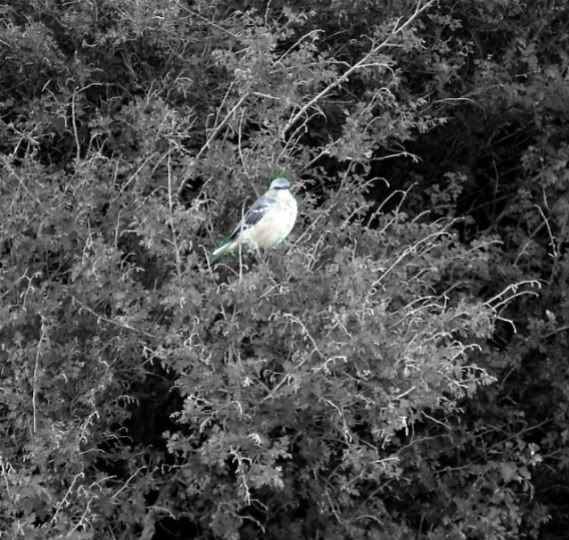 "a bird in the bush"





A few weeks ago, I had a couple of little pieces by Tu Fu from an anthology of Chinese poets. These are from a collection of just his poems, The Selected Poems of Tu Fu, published by New Directions in 1989. The poems were translated by David Hinton.

For over a millennium, Chinese literati have almost unanimously considered Tu Fu, who was born in the year 712 and died in 790, to be their greatest poet. He is considered to have radically altered poetry in the High T'ang period. In addition to innovations in language and structure, he extended the range of subject matter to include all aspects of public and private experience.



Seven Songs at T'ung-Ku

1

A wanderer - O, all year, Tzu-mei a wanderer,
white hair a shoulder-length confusion, gathering

acorns all year, like Tsu the monkey sage. Under cold
skies, the sun sets in this mountain valley. No word

arrives from the central plain, and for failing
skin and bone, ice-parched hands and feet, no return, no

return there Song, my first song
sung, O song already sad enough,
winds come from the furtherest sky grieving for me.


2

Sunday hoe, O long sturdy hoe, my white-handled
fortune - now I depend on you, on you alone

for life, there isn't a wild yam shoot to dig. snow
fills the mountains. I tug at a coat never covering

my shins. and when we return this time, empty-handed
again - my children's tears are deafening, the four walls

harbor quiet song, my second song
sung, O song beginning to carry,
this village is peopled with faces grieving for me.

3

Brothers of mine, my brothers in far-off places, O
three frail brothers - is anyone strong now these

scattering lives we wander never meet? Now Mongol dust
smothers the sky, this road between us goes on forever.

Cranes flock eastward, following geese. But cranes -
how could cranes carry me there, to another life beside

my brothers Song, my third song
sung, O song sung three times over,
if they return, where will they come to gather my bones?

4

Sister of mine, my sister in Chung-li - devoted husband
dead young, orphan children unhinged, O my sister,

the long Huai is all deep swells, all flood-dragon-fury -
how will you ever come now? Ten years apart - how will I

ever find you in my little boat? Arrows fill my eyes,
and the south, riddled with war banners and flags, harbors

another dark Song, my fourth song
sung. O song rehearsed four times through,
gibbons haunt the midday forest light wailing for me.

5

Mountains, all mountains and wind, headlong streams and
rain - O, the cold rain falling into withered trees falls.

And clouds never clear. Among brown weeds and ancient
city walls - white foxes prowl, brown foxes stand fast.

This life of mine - how can I live this life out in some
starveling valley? I wake and sit in the night, ten thousand
worries gathering, Song, my fifth song
sung, O song long enough now
singing my soul back, my lost soul gone to my lost home.

6

A dragon - O, a dragon in southern mountains, cragged
trees mingling their ancient branches above its pool -

when yellowed leaves fall, it sinks into hibernation,
and from the east, adders and cobras come roaming the water.

A traveler full of fear, how could I confront them?
My sword is hardly drawn before I put it away, before I

rest here Song, my sixth song,
sung, O song wearing your thoughts thin,
streams and valleys are graced by spring again for me,

7

a man
every distinction has eluded, a man grown old only
to wander three hungry years away on mountain roads.

In Ch'ang-an statesmen are young. Honor, wealth -
men devote themselves early. Wise me I knew long ago

live here in the mountains now. Our talk is all old
time gone by, nothing more - old friends harboring

wounded memories Song, my seventh song
sung, O uneasy silence ending my tune,
a white sun fills the majestic sky with headlong flight.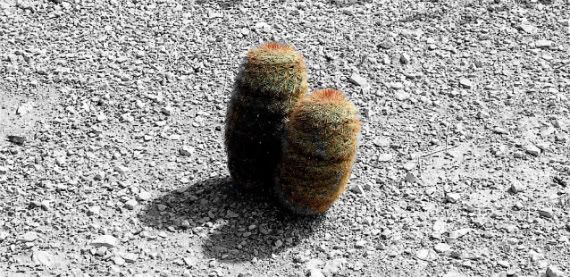 "just a couple of little pricks lost in the desert"





Who's afraid of the dark.

Not me.

Mostly.



admiring the dark

the dark is
staying dark
longer ever night

as July
heads for the back door
and August

impatiently
taps it's fiery little feet
out front, waiting...

i enjoy
the dark in the morning,
eating breakfast

by the big window,
looking out to the dark
of night waning,

watching
the new day gathering
in the east

just a hint,
a bare little shadow of light
remembered

almost lost in the ambient glow
of clouds softly-lit
from below

by the city's night
illuminations,
clouds always glowing

from below
in a city of a million and a half people
fearful of the dark -

porch lights
lit all night, motion lights
flashing bright

with every rustle of leaves
by the wind,
every twitter of a bird -

street lights,
security lights, night lights
that let us sleep

in semi-dark, certain
that whatever evil lurks
outside the luminance we wrap

around our sleeping body,
will be as frightened
by the light as we are by the dark

and will stay
away - it is the way
we have lived the dark

since
fire-tenders
maintained the flames

that kept us safe at night
from the earliest history
of our kind...

meanwhile,
sitting in my well-lit cafe,
typing in the glow of computer electrons,

i admire the beauty of the night
while looking past the dark
to each pool of light around me

calculating the distance between pools, clocking
how quickly i could race the dark from
one bright pool to the next

if i had
to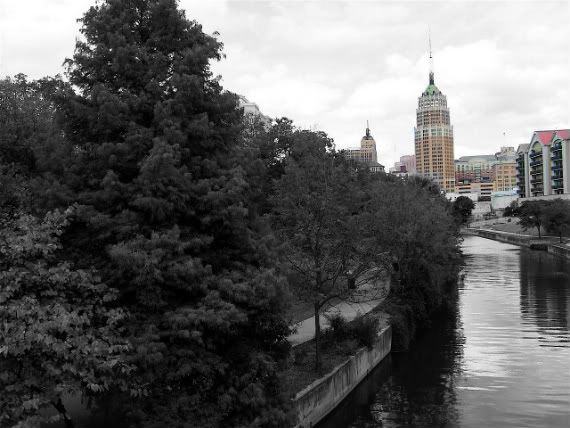 "from the Durango Street bridge"





The next poem is by Else Lasker-Schüler.

Schuler, born in 1869, was a Jewish German poet and playwright famous for her bohemian lifestyle in Berlin. One of the few women affiliated with the Expressionist movement, she fled Nazi Germany and lived out the rest of her life in Jerusalem, dying there in 1945.

Her poem is about Georg Grosz, painter, occasional poet, and a major figure in the German expressionist movement of the 1920s and 30s.

The poem, from the book Music while drowning, German Expressionist Poems, was published by Tate Publishing in 2003, and was translated by Christopher Middleton.

The book is illustrated with dark and fanciful art from the period.


Georg Grosz

Sometimes tears of many colours
Play in his ashen eyes.

But always he encounters hearses;
They scare his dragonflies away.

He is superstitious
- Born under a great star -

His handwriting is a downpour,
His drawings letters of cloud.

As though they'd long lain in the river
His subjects bloat their bodies out.

Mysterious vagrants with tadpole mouths
And putrified souls.

His silver fingers are
Five dreaming undertakers

But nowhere a light in the stray legend,
And yet he is a child,

The Leatherstocking Saga hero,
On intimate terms with the Redskins.

All others he hates;
They bring him bad luck.

But Georg Grosz loves his misfortune
Like a dear adversary.

And his sadness is dionysian,
Black champagne his lamentation.

He is a sea with a veiled moon.
His God seemed dead, but is not so.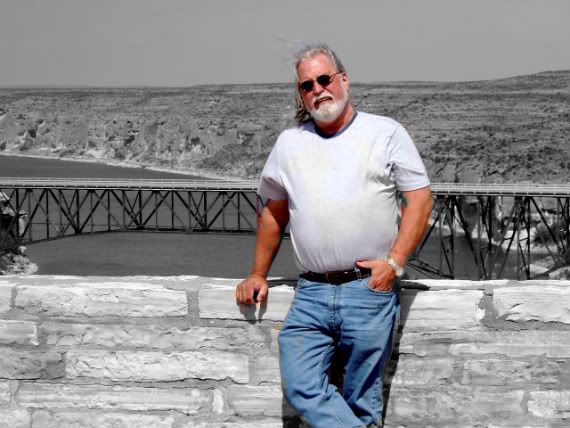 "& me"





I can fix anything, just ask me.

But don't ask my wife.



Mr. Fix-It

when
i try to fix things
i almost always break them

worse -
it is my nature,
a special talent i have

to see configurations
of gears and levers and pipes
and pistons and such

never before seen
by the eyes of men, violations,
often, of the laws of mechanics

and the physical universe -
want me to fix your car,
probably better

if you just buy a new one instead, have
a leaky pipe,
i'll take care of it, but if wise,

you'll have a plumber
on stand-by,
and electrical problems, that's my

speciality
and char can be a very nice color
when you get used to it...

reminds me
of a story i saw in the New York Times
last week,

about the scientist who says
gravity is not one of the natural forces of the universe
in and of itself

but a phenomena
created as a by-product of the interaction
of several other real natural forces

in other words, he says,
gravity does not
exist

big deal!

I've
been saying that
for years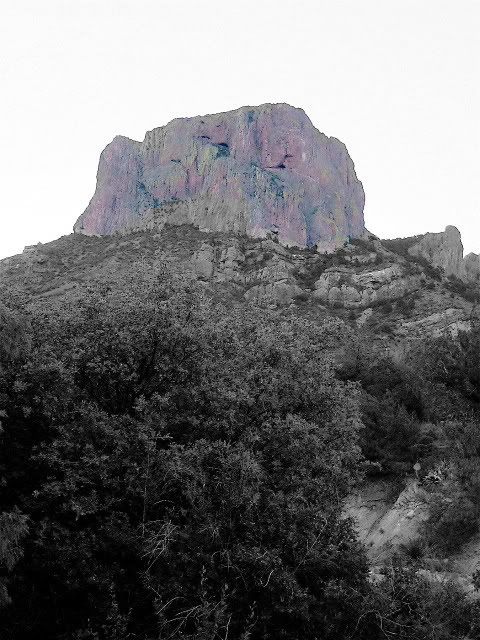 :
"hard rock, but not the cafe"





Next, I have fragments from the Greek poet of antiquity, Sappho, considered by her contemporaries, and many since, as the greatest lyric poet of her time.

Unfortunately, little remains of her work but fragments, such as these, taken from the book Sweetbitter Love, with translation by Willis Barnstone.



Alone

The moon has set and
the Pleiades, Middle
of the night, time spins
away and I lie alone.


To Eros

You burn us


Pleasure

On a soft Pillow
I will lay down my limbs


Desire

No
desire
but together
a flow
desire
I was happy


Sweetbitter

Eros loosener of limbs once again trembles me,
a sweetbitter beast irrepressibly creeping in


You Can Free Me

I hoped for love

When I look at you face to face
not even Hermioni
seems to be your equal.
I compare you to blond Helen

among mortal women.
Know that you can free me
from every care,

and stay awake all night long
on dewy river banks


As Long As There is Breath

You might wish
a little
to be carried off

Someone
sweeter
you also know

forgot

and would say
yes
I shall love as long as there is breath in me
and care
I say I have been a strong lover

hurt
bitter
and know this

no matter
I shall love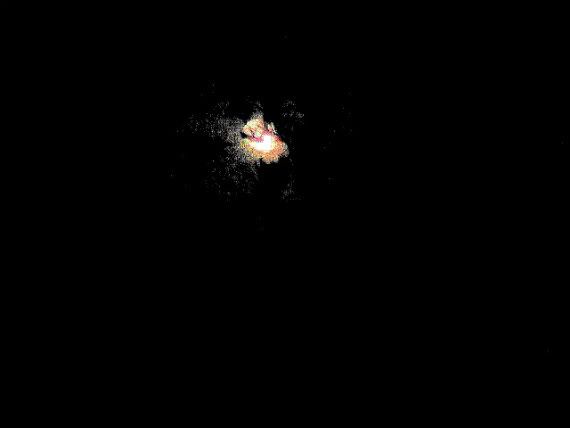 "nova"





Next, I have the first fifteen parts of the thirty segment story, told in verse by featured poet Sexton T. Stearns, a housemate from Blueline's House of 30. The second half of the story will come in next week's issue. Together, the two parts make up The Digger Cycle.

All thirty segments of this story first appeared in the "House." In introducing his intentions to fellow housemates, Stearns wrote:

"I am going to try something very experimental. This will be a attempt to tell a story, and it may or may not come together. It is going to be a story told from revolving view points-- in verse of course. Except for a very basic format outline/timeline, I have no idea where this is going. I am not attempting to recreate a well developed story from a detailed synopsis - there are no cliff notes. I am going to construct this off the top for the next 30 days, without going back to re-edit. There is no eraser. so wish me luck! I will try to keep the pieces moving in my mind a day or two ahead until the plot thickens...if it ever does."

Challenging oneself every day to keep your creative engine running is the purpose and reward of the House of 30, never better demonstrated than by what Stearns has done with this series.

Enjoy this first half this week, then come back next week for the rest.




The Digger Cycle (Part 1)

Lenny

A girl is small,
built of tiny things,
doll-sized oven mitts,
doll sized clothes,
little plastic parts that can
be swallowed
in lieu of better answers.

For Baby everything
fits. Everything
fits, fits,
relentlessly fits.
These sandals are perfect.
This blouse, this
skirt of careful check
for school.
A note for chocolate milk.

Boys.
Lenny likes boys.


Robert James

it is the way that he sits at his table
how he sits in his shirt and his tie
it is the way he punctuates his day
all in and all say
and how he stabs the air with his dinner fork
my father taught me at the end of a belt
and how he never strikes me
but makes me small
how he never strikes
but I know that he is stabbing me.
every day
every day with his fork
when I was thirteen

he

was never
was never thirteen
he is the monster who ate Mom
and spit out a bookend
who knits


Lenny: Physics

There is something dangerous about him,
broody-dark, moody, dark, the foreign and
dark in his eyes, the almost Spanish in his skin;
the thermal energy of his steady quiet,
and how I feel it through my top,
through the apricot burn of my blazer.

I have seen him, at night, shooting hoops
in the park with night coming on.
The round muscles of his shoulders
effortless,
lifting and pumping
as if his body
were working a problem
in physics.

Three bounces,
then he sets,
then he pushes the ball
through the air
that I am breathing.


Robert James: Chemistry

Her hair like a flag made of sunrise.

Her hands, delicate hands: Long
fingered, slender; nails
trimmed and competent,
brushing
a fleck from her skirt,
creasing
a page in her book.
Everything pretty
the way she does it.

Lenny Brewer. Suddenly freshman class,
suddenly female.
Suddenly,
someone to notice.
Her name
at the tail of every thought.
Her voice,
picked out
of every crowd.

I look up her number
in the directory.

At night, in the dim
and the radium green,
I dial down through the short-wave bands,

imagining her whisper.
Imagining her breathless whisper,
buried in the common tongue
of static.


Lenny: Morning

He lies turned on his side,
his breath soft and slow
against the tide of morning.
Again last night, his tenderness,
his strength, his muscled back:
How he wakes in me
a furious pulse of longing.
How he makes me hunger:
This bed too small
for everything he brings me,
for everything I want, I want, I want.

How love's had a story to tell me.
From the moment
he tendered his hand.
From the moment
we kissed. Love letters,
sealing wax.
Meetings
by the scoreboard,
meetings
by the lake.
How high school it was,
at first.

Now, a sort of marriage:
A bouquet of sheets
on the floor.

Meetings on my mattress.


Robert James - Afternoon

My arms are creased
with the impression of sheets.

July already warm on the glass,
a pulse of heat behind the sheers.

Her scent on me, the musk
of her; a smell on my hands
I almost hate to wash.

Her narrow bed,
somehow seeming smaller
with her gone.

Wine glasses on the coffee table,
last night's dishes in the sink;
hardened starches, runny oils.

The sadness of spoons left unwashed.

Her tiny shower. Her
woman's soaps and lotions.
Is this the little room
where love has gone
and left me?

All these happy complications
of the heart.
All this future
in my hands:
Lined with sleep
and cotton percale,

still tingling with the memory
of skin.


RJ: Born

This is your day.
This is his day.

In this room
where bright
the bright gleam
there will be blood
on time
and according
to plan.

He sits by her head
on a flat metal stool
taking hold of her hand
like in school, like
in school.

From behind the disposable blue
they knew it was you.
Even with blood
and everything new,
they knew right away
it was you.



for Sean Matthew Bellinger
born July 1st, 1986


Lenny: Postpartum

He is a beautiful thing I just won't touch he wants he wants he
wants so much he cries I cannot see him I cannot eat the food
here paste and tongue and nothing sweet the light the television
on or off still bothers me I cough I think that I am bleeding the
nurse a bitch a tight black fist dispensing relief with a dropper
and twist and him oh god his puppycat eyes must I suffer
his hurt his suffering sighs his angles his elbows and hair
uninjured and safe
in a green folding chair and I know
you love me

but go. Pocket back your plain gold ring.
I am the dragon they speak of.
I am a dangerous thing.
I am beached
like a monster of skin.
Don't come in.
I have sinned.
Still, somehow

it begins, this
world— this
delicate new.
Us

and you,
us and you.


Robert James: Little Blue Room

We will bring you home to your little blue room: Three bears
in the window, a nursery moon that chimes a little song along
the night. In the light from the west evening window, little
stars - cut glass stars - will burn like tiny suns where we lay
you down to sleep in your baby cap, your onesies. Whisper
your name in lullaby tones. Dribble you with vowels of love
and nonsense.


RJ: Digger

Daddy calls me digger digger digger
and I like to sing that word
it is a blue word
it does not make my ears
go pinch like
sausages or artichoke
it does not pinch
my ears

every day and each
is full of words and faces
making faces
and faces making words
and you have to try to get to green and try
to get to blue

at school they have the red books
and we are going in the red Mom says
and I already know how bad a place
is red,
a place where fruit is louder
than strawberries,
where doctors snap their tuna forks
and hold them to my ears
until they find the ones
that make me cry


Lenny: RJ

He hits himself.

Even with all of the pills, the pills,
he can't control his hands.

He hits himself.
He is afraid of certain shapes, of certain reds,
of certain combinations of frequency and volume
that can curl him in a fetal ball
in the middle of your plaza.
Certain smells
and barometric pressures.

He is the bomb
you can never disarm.

There were friends,
and there were gatherings,
glasses of wine with bread
and something green,
late evenings and lawn chairs,
my heels in my hand—
crossing the grass in my feet.
There was eagerness and sex
and each remembered
not to close the light
until the other was done reading.

All that gone like pages
of someone's better news.

We have become creatures
of the waiting room,
We have come
to the front
in a war
we never wished,
a war

of theory,
of diagnosis;
of papers
in peer-reviewed journals,
a war
fought by Doctors
and men with scratching pads,
targeting
my son
in the name
of those unnamed
and therefore presumed

yet innocent.


Robert James: His is the Fire

It's the way they look at him. No:
It is the way they do not look
at him, but look at us, their
saddened camel faces, empathizing,
scrutinizing, counting all
the vitamins listed on the panels
of his cereal; adding up
what little there is
that can evidence devotion—weighing
our level of day care expense, our choice
of school, weighing up the daily coal
we keep shoveling in.
His is the fire we feed.

At night, sometimes, he sits alone,
playing with the black cards in the deck,
repeating chains of words he's found
in the middle of the air. Bone,
he whispers, bone and bone,
and lays the cards
in perfect rows of five,
a perfect five in every column,
until one is left—one is left
without position,
without rank or proper place
among the rest.
And then it starts again.

Bone, he whispers, bone and bone.
Burn,
he whispers,
burn.


Lenny: Dr. Parker

Elenora "Lenny" Travis,
female, Caucasian, now thirty-five
but still attractive, despite
her history of depression, despite
a face on which sadness has left
its indelible marks.
The blonde rinsing out
of her hair.

She is near term, heavy
with her unplanned second child;
still heavy with her first child,
RJ, now ten, afflicted
from birth
with a complex spectrum disorder.
She does not bring him with her.
She will not bring him
here.

She has run the battery of genetic tests,
the sonographies, the needles
through the amniotic wall.
She has done her homework:
reads results like scripture,
pores over changes in testosterone levels,
gazes through the numbers like a seer,
tries to commandeer the ultrasound wand
from the nurse,
to peer from every angle
at the little girl
who rides the little waves inside
and carries the weight
of a wish
in her hands:
Who carries without knowing
the burden
of making all things better.


Robert James: Prayers

I have seen him here before,
early weekday mornings—arriving
some time before the anemic crowd
of regulars who make a daily habit
of the sacrament—sitting alone
in a pew near the back,
no missal, no bible in hand,
cast in shifting colors from the stained-glass
on the east, his head unbowed, he stares
into the blue vault of the apse,
the habit of his eyes
drawn upward to the glory
of the Risen Savior.

I know of him, I know
his kind, bits of trouble in
his history, loads of trouble
in his present,
a broken marriage, a broken child,
a lost job, a lost home,
a lost loved one,
a man who sees the water rising
to the threshold of his door,
and still
the rain dares come.
These are the things that bring men here,
fumbling in the early light
for the atrophied vocabulary
of unfamiliar faith.

God has no answers
for such questions as these.
Faith, we are prone to say,
is the only real answer.
Look not to God but to yourself.
And this is no answer at all,
we know,
but it is everything
we have to sell;
everything
we own,
except the bribe
of immorality
that we offer like sour candy on a stick.


RJ: Ten

He loves to sit here,
on the little tie-up dock
where the locals keep their boats,
trailing his left hand in the water,
drawing shapes that hold no shape
but on the living chalkboard
that he keeps behind is eyes.
Forever drawing, erasing,
then drawing
again.

Digger is ten.

He loves the water, the dapper minnows
in their silver coats, flashing just
below the surface. Pinkies he calls them,
always with a bubble of laughter
at the corners of his lips.
Pinkies pinkies pinkies,
he will shout with manic glee,
rolling on the dock,
seeming almost normal
in the context of such tangible summer.

He loves and fears so many things,
and every day with him
we negotiate the world
like the blind negotiating furniture
in a stranger's living room:
We know the shapes
that things assume,
but never where to find them.

And the world, we must remind them:
He is not contagious, nor is he dangerous
or slow.
He lives in a far-off land of gestures
without words,
all his thoughts locked in his hands;
his ideas having no place they can go.






"red balloon of ecstasy"





Continuing this week with somewhat eccentric list of poets from my library, I have several selections by the French poetic prodigy Arthur Rimbaud. The poems are from the book, Arthur Rimbaud - A Season in Hell and Illuminations. The selections are from Illuminations.

Rimbaud, born in 1854, wrote all his poems in less than five years while still a young man. After a relatively short life of often painful adventure and frequent poverty, he died of cancer in 1891,

This is a bilingual book, the original French and English translation by Mark Treharne on facing pages.



Morning of Drunken Ecstasy

Oh my Good! my Beauty! Hideous fanfare in which I do not falter! magical easel of torture! Hurrah for the unheard-of work and the wondrous body, for the first time! It began amid children's laughter, it will end there. This poison will remain in all our veins even when the fanfare sours and returns us to former disharmony. But let us now, we so deserving of this torture, fervently muster the superhuman promise made to our created bodies and souls: that promise, that insanity. Refinement, knowledge, violence! We have been promised that the tree of good and evil shall be buried in darkness, that tyrannical proprieties shall be exiled, so that we can usher in the uncontaminated perfection of our love. It began with a certain disgust and it ended, - since we are unable to seize hold of this eternity here and now, - it ended in a riot of perfumes.
Children's laughter, discreet attention of slaves, austerity of virgins, horror of the faces and objects in this place, may you be hallowed by the memory of this vigil. It began in utter crudity, and now it ends in angels of fire and ice.
Little drunken vigil, holy! if only for the mask with which you honored us. Method, we assert you! We don not forget that yesterday you glorified every stage of our lives. We have faith in the poison. We know how to give our whole life each day.
This is the time of the Assassins.

(A side note: My son and his bandmate drew from Rimbaud's "Illuminations" for the titles to the musical improvisations which make up their CD "chimeras, ideals, errors!" that is included with the purchase of my book "Seven Beats a Second." Three of the titles are from this piece: "it ended in a riot of perfumes," "we have faith in the poison," and "it is the time of the assassins")


~~~~


Ruts

To the right the summer dawn awakens the leaves and the mists and the sounds of this corner of the park, and the slopes to the left hold their violet shadow over the thousand rapid ruts on carts laden with gilded wooden animals, poles and brightly striped canvas, the full gallop of twenty dappled circus horses, both children and men on the most amazing beasts; - twenty wagons, studded, hung with flags and painted with flowers like old coaches or ones out of fairy-tales, full of children dressed up for a suburban idyll; - Even coffins under their canopy of night raising their ebony plumes, moving past to the trot of the great blue-black mares.


~~~~


Seascape

The chariots of silver and copper -
The prows of steel and silver -
Beat the foam, -
Uproot he stumps of the bramble.
The currents of the heath
And the huge ruts of the ebb-tide
Flow off in circles to the east,
Towards the columns of the forest, -
Towards the tree-trunk of the jetty,
Its corner buffeted by whirlwinds of light.


~~~~


Barbaric

Long after the days and the seasons, and the creatures and
the countries,
The pavilion of bloodied meat on the silk of the seas and
Arctic flowers; (they do not exist.)
Delivered from the old fanfares of heroism - which still attack
our hearts and heads - far from the old assassins -
Oh! The pavilion of bloodied meat on the silk of the seas an
Sweetness!
Blazing flames raining down in the squalls of frost, - Sweetness
- the fires in the wind's diamond rain hurled out by the earth's
core eternally burnt to ashes fro us - O world! -
(Far from the old retreats and the old flames, which can be
heard, can be felt,)
Blazing fires and foams. Music, swirling gulfs and the clash
of icicles on the stars.
O Sweetness, o world, o music! And there, the shapes, sweats,
heads of hair, eyes, floating. Ant the white tears, boiling, - o
sweetness! - and the female voice reaching the depths of the
volcanos and he Arctic caves
the pavilion...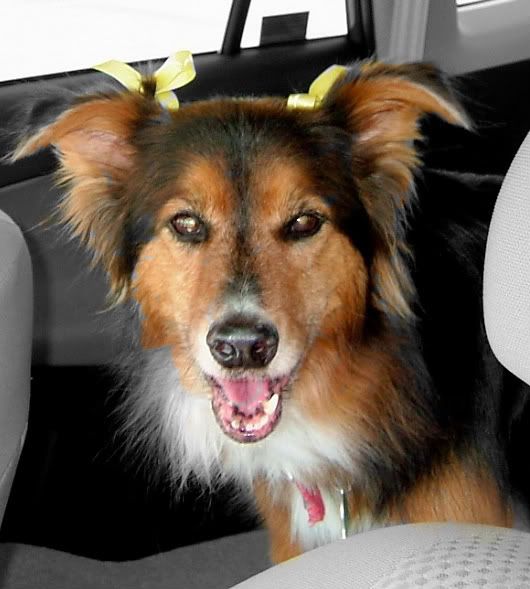 "& Reba: intrepid travelers three"





My response to some piddly little rain we had off and on for a couple of days last week.



rather a pride of lions roaring

rain comes
soft and quiet

then goes

like a gray
cat

searching out
rumors

of food -

nice...

but i'd rather
hear

a pride of lions
roaring

storming

pounding loud
on tin roofs

all over
town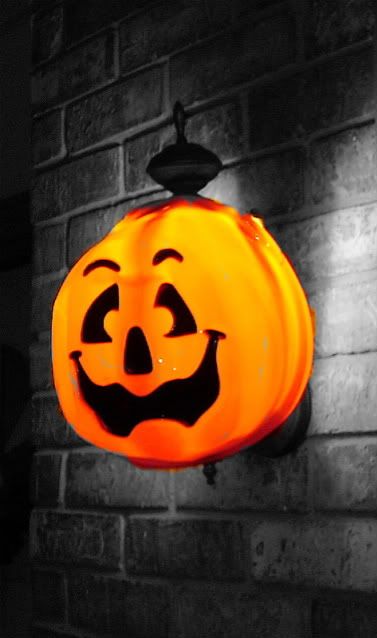 "should'a seen him before the lift and tuck"





Here's a poem by Daniel Donaghy, from his book Street Fighting, a Paterson Poetry Prize finalist published in 2005 by BCC Press of the University of Missouri - Kansas City.

Donaghy was raised in Philadelphia and is assistant professor of English at Eastern Connecticut State University. He has received artist grants from the Connecticut Commission on Culture and Tourism and the Constance Saltonstall Foundation.



The Girl Who Taught Me Spanish

I stopped at the light where Pine
meets Fifth and thought of the time
I crashed my brother's car there,
the loud crack of his bumper

against that screaming priest's fender
ruining a night that was to climax
in Cookie Zuniga's swimming pool,
her parents in Ocean city with no idea

the dirty Irish boy was coming over,
who'd planned all week to make love
to their daughter. My mind drifted
from the boards in Wood Shop

to her chestnut eyes, to the long mane
of hair she twisted into a braid
the way she knew I liked it,
the glazed bench I built resembling

her parent's water-sealed dock so much
that I lay down on it and looked ahead
to Saturday - our suits heaped by the gate,
the moonlight gleaming on her

as she looked toward Heaven.
Amante! Amante! she'd moan,
calling me her lover in Spanish,
and I thought how great I'd be,

lasting until Sunday afternoon,
her parents halfway home
on the Garden State Parkway,
but then I saw her convulsing,
slapping her hands on my shoulders
like Shoemaker urging Swaps
that last quarter-mile, my words,
Hey, slow down, inaudible as she cried

Take me, take me Quixote!
the spastic moment I'd been hoping for
since I first saw her in the lunch room
approaching all too quickly,

until a horn blared from behind
and jolted me back to Philadelphia July,
children by an open hydrant,
an old man taping the windshield

with soft pretzels, into my brother's car,
headed for an interview with Tasty-cake
on the Main Line. I thought hard
for a second, tried to recall the left,

then the right that would take me
to Cookie's house, wondered if she still
lived there - pink curtains in her window,
pink suit tucked into the first drawer,

if she were sunbathing on such
a lovely afternoon, shades over her eyes,
top off, her oil-slicked breasts
glistening in the sharp sun.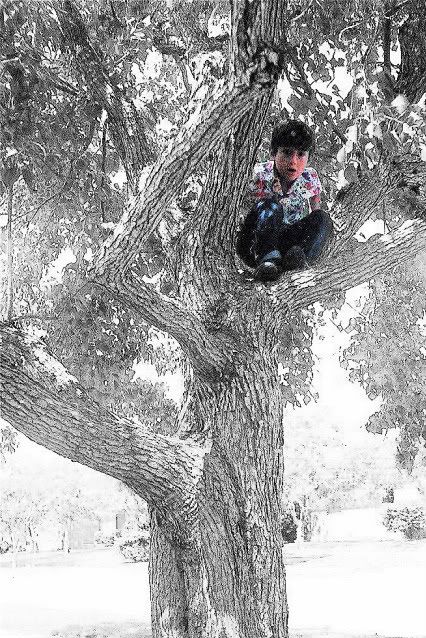 "up a tree without a paddle"





Damn novas!



in my humble opinion

i could write
a poem
about politics

but whenever i do that
everybody
gets mad at me

or i could write
a poem
about religion

but that would leave
all my relatives
staying up nights praying

for my
endangered
soul

or i could write
about my amazing sports
career, except

i never had one,
amazing,
or otherwise

i could write
about all the beautiful women
who have lined up

to take me
in their arms
with seriously perverse

intentions,
but lying like that
would send me to hell

almost as fast
as my poems about
religion

i could write
a poem about what i did
last summer

though it is almost exactly
the same
as what i did this summer

and i write about all that
kind of boring stuff
all the time anyway

i could write
a poem about the weather
but everyone writes

poems
about the weather
and not a one of them

does
a damn thing about it
so what's the point of being

just another
mealy-mouthed ineffectual poet
who never does a damn thing about

the weather
or anything else
for that matter...i'm thinking

maybe
i could write a poem
about all the reasons not

to write a poem
today
but then i do that a lot, too

so maybe i should just
not write a poem
today

and tell everyone, instead,
that i had to go to the hospital
for finger transplants

after using up
my initial set of digits
pounding out an epic poem

on my keyboard
which flared up from the intensity
of my effort and burned

like a nova
in a far galaxy
destroying in the conflagration

both my laptop
and the epic poem in it
which is now, unfortunately,

lost forever,
but what do you expect
from a nova in a far galaxy -

it's pretty big deal
after all,
with universal impacts

of which
loss of my epic poem
is not the worst or grandest

though it is
pretty close to the top
in my humble opinion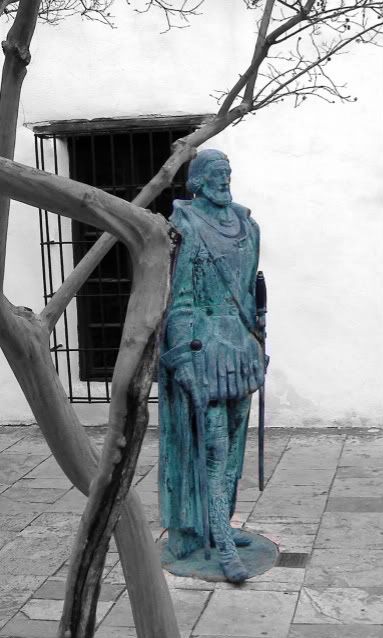 "the old guard"





Dat's all folks. It's all owned by who done it, even mine which can be rented for the price of a credit.

I'm allen itz, owner and producer of this blog and it's mine, all mine!