Catch As Catch Can
Thursday, June 17, 2010


V.6.3.





Before getting too far into the poetry, here's the commercial break for the week, directed at readers from San Antonio, who will be thrilled, well, maybe not, to know that I have some of my photographs up at Timo's Coffeehouse & Cafe. Timo's is on the corner of San Pedro and Mistletoe, a little south of Hildebrand and a little north of San Antonio College and San Pedro Park. I'm pretty cheap, with the small pics priced at $20 and one larger one at $60. There is lots of art and many photographs hanging on Timo's walls, most of it unmarked. My photos are the black & whites high on the wall behind the cashier.

As for my photos this week, I don't expect them to be hanging anywhere, ever. I-Photo, over the course of one day to the next, swallowed the last four years of my photos. They're not lost; they're just not where their supposed to be and I can't figure out how to find them. I have copies elsewhere of some of the missing pictures, some I do not.

In the meantime, images for this week are catch-as-catch can.

So that takes care of that.

I don't have a featured artist this week, or a featured poet. So, for this issue it's just me and my library friends.

I'm not so happy with what I've been doing lately, but my library friends never disappoint, especially one new to me whose book I just picked up this week. The book is What Saves Us; the poet is Bruce Weigl.

Damn, he's good.

You'll like him and all the rest as well.




Robert Bly
A Home in Dark Grass
A Man Writes to a Part of Himself
On a Ferry Across Chesapeake Bay
At Midocean

Me
the coast is with us today

Jean-Paul Pecqueur
Survival of the Fittest
Tucson's Classic Rock

Me
day 24,387 and counting

Diane Wakoski
The Magellanic Clouds

Me
vagabond mornings

Bruce Weigl
On the Dictatorship of the Proletariat
Blues in the Afterworld
What Saves Us

Me
tofu turkey

Osip Mandelstam
Verses 1 through 8 from Stone

Me
the Hawaiian shirt plan

Charles Bukowski
Sloppy Day

Me
about spellcheck and other random inequities

Paul Kane
A Murder of Crows

Me
five minutes in the fire with fiona

Gary Snyder
How Many?
Carwash time
To All the Girls Whose Ears I Pierced Back Then
Almost Okay Now

Me
my only excuse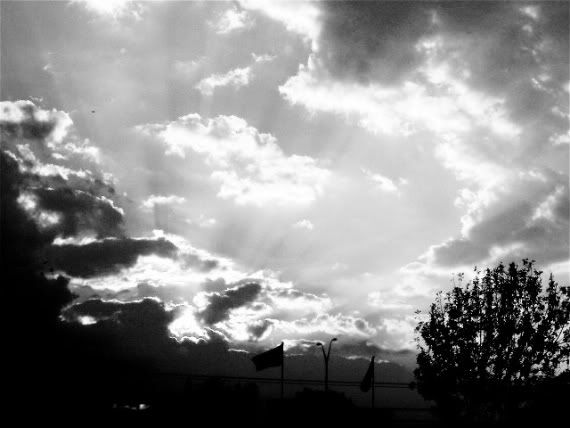 I start the week with several poems by Robert Bly, from his collection Selected Poems, published by HarperCollins in 1986.



A Home in Dark Grass

In the deep fall, terror increases,
And we find lions on the seashore -
Nothing to fear.
The wind rises; water is born,
Spreading white tomb-clothes on a rocky shore,
Drawing us up
Form the bed of the land.

It is not our job to remain unbroken.
Our task is to lose our leaves
And be born again, as trees
Draw up from the great roots.
So men captured by the Moors
Wake in the detached ocean
Air, living a second life.


To learn of poverty and rags,
To taste the weed of Dillinger,
And swim in the sea,
Not always walking on dry land,
And, dancing, find in the trees a savior,
A home in dark grass,
And nourishment in death.


A Man Writes to a Part of Himself

What cave are you in, hiding, rained on?
Like a wife, starving, without care,
Water dripping from your head, bent
Over ground corn...

You raise your face into the rain
That drives over the valley -
forgive me, your husband,
On the streets of a distant city, laughing,
With many appointments,
Though at night going also
To a bare room, a room of poverty,
To sleep beside a bare pitcher and basin
In a a room with no heat -

Which of us two then is the worse off?
And how did this separation come about?


On a Ferry Across Chesapeake Bay

On the orchard of the sea far out are whitecaps,
Water that answers questions no one has asked,
Silently speaking the grave's rejoinders.
Having accomplished nothing, I am traveling somewhere
else.
Oh deep green sea, it is not for you
This smoking body ploughs toward death.
It is not for the talkative blossoms of the sea
I drab my thin legs over the Chesapeake Bay,
Though perhaps by your motions the body heals.
For though on its road the body cannot march
With Golden trumpets...it must march;
And the sea gives up its answer as it falls into itself.



At Midocean

All day I love you in a fever, holding on to the tail of
the horse.
I overflowed whenever I reached out to touch you.
My hands moved over your body, covered
with its dress,
burning rough, an animal's foot or hand moving over
leaves.
The rainstorm retires, clouds open, sunlight
sliding over ocean water a thousand miles from land.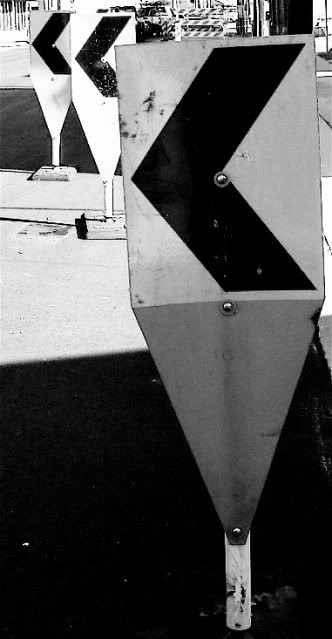 I spoke in an earlier poems about the difference here in winds that come in from the hills and winds that are from the coast. This poem is about a day when the coastal winds prevail.



the coast is with us today

the coast
is with us today
and it is not clear -

it is a muggy haze,
with the smell of salt
water pushed across

cactus meadows
rattlesnake spit
cow pie pastures

draped heavy across
our shoulders
with sandbag stink -

coastal summer
is with us now
in this early day in June

birds fly slow,
squat ponderously in the trees,
sing lugubrious songs

cooling breeze
from the north hills lost
in full retreat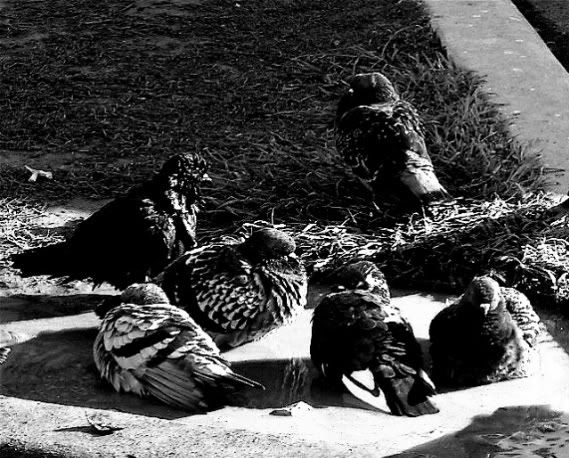 The next poem from my library is by Jean-Paul Pecqueur. The poem is taken from his book The Case Against Happiness, published in 2006 by the Alice James Poetry Cooperative, Inc., an affiliate of the University of Maine at Farmington.

Pecqueur is a graduate of the University of Washington's creative writing program where he was the winner of the Academy of American Poets Harold Taylor Prize. He teaches Literary and Critical Studies at the Pratt Institute and English at the City University of New York.



Survival of the Fittest

I want to say that I do not know
what brings us here
nor what keeps us indoors
under the harsh, accusatorial lights,

but I've got this sinking feeling.
The young red-haired guy on the stool beside me,
he's been fuming for hours
about how he lost his latest job

because when he digs a trench goddammit
he doesn't want to hafta fill it in again,
which his partner, a thin-lipped man
in an implausible bad brown suit,

thinks it is damn straight.
And what is life anyway, he erupts,
but one continual lab or of uncovery?
To which I want to say that I do not know

but he has the morning paper
and it's leading headline screams:
"Seven More Bodies Found
Buried in Accused Killer's Backyard."

Outside the bar, the off-white and badlands-
pink strip malls spread
like a preprogrammed crime spree
while the partner continues his dreary countdown:

Dozens of teenaged goons with American guns
and wet dreams, ha-ha, of fields full
of hundred dollar bills, boys really, yesterday
they soiled themselves with their neighbor's blood.

Can you believe that?
Yes.
Yes I can believe that.


Tucson's Classic Rock

which scary dude, quoth Maggie
which judgment legislating for feeling
on which watched and worn-out corner

in the slowly draining light of June
the palmetto frond
is a roach scaling the wall

in Tucson

in June the wind smells of creosote
it smells of ozone and of trouble
but you get used to it, quote Maggie

as in - it becomes you
like an old habit of blackish-blue skirts
it becomes the music you move to

Tucson's classic rock
fuck you, screamed from a passing car
please, oh please, whispered in reply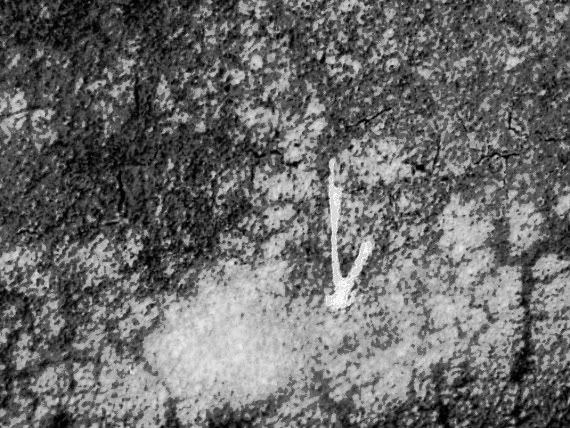 Everybody's got to believe in something.



day 24,387 and counting

another
day,
another
dollar,
a million
days,
a million
dollars...

that's what the fella
down at the Happy Valley Home
told me...

and, depending
on your capacity for
long term planning,
that view can be very
encouraging,
even coming from the
Happy Valley Home cohort
who, if you choose,
can be seen as
not out of touch with reality
but living instead
in a greater reality
closed to the more prosaic
of us -

or not

as for me,
i'm a believer in reality,
but only in romantic affairs -

when it comes to money,
i settle
for no less than the
wildest
fantasies

which is why
i am sure
i'm on the road to riches
every day

and while i may not get
the days i need
to get there all the way,
being on the road
to something good
is better
than being stuck
in the weeds
like a back-roads vagabond
with a flat tire
and no spare in the trunk

i'm a human being
of the American
persuasion
after all -

and, like my kind,
want to get
everything there is to get...

and expect, by god,
to get it! -

day 24,387
and counting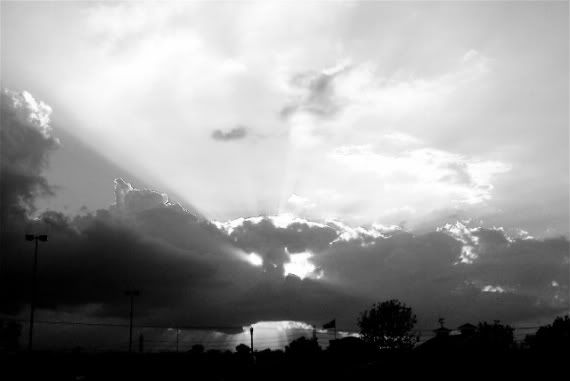 I have a longish poem now by Diane Wakoski, from her book Emerald Ice - Selected Poems 1962-1987. The book was published by Black Sparrow Press in 1996.

Wakoski was born in Whittier, California, in 1937. She received a bachelor's degree in English from the University of California at Berkeley. She has published more than forty collections of poems, including this one, which won the Poetry Society of America's William Carlos Williams Award. She has also published four books of essays.

Her honors include a Fulbright fellowship, a Michigan Arts Foundation award, and grants from the Guggenheim Foundation, the Michigan Arts Council, the National Endowment for the Arts, and the New York State Council on the Arts. Diane Wakoski lives in East Lansing, Michigan, where since 1976 she has taught at Michigan State



The Magellanic Clouds


(for Eleanor who likes to see her name in print)

The photographic plate is blurred.
That blurry area
is where you laughed and
breathed on the plate; lizard skinned
prickly pears roll out of your mouth; a purple bird
twists you tongue with his bak
and crazy cactus leaves of love pin you luckily to
one man;
you have a mouthful of stars when you laugh
and you fall over the milky way at your feet.
Next door the Magellanic Clouds swirl
and try to force themselves into your paintings
but you are too happy painting
little hearts and big hearts and sticking them
all over your husband
who is a river washing silver fish over you in the dark.

Look carefully.
My scream makes a silver line on the graph.
The photographic plate is blurred.
That blurry area
is the Magellanic Clouds
from another galaxy.
Inside me swirls something like the Magellanic
Clouds.
All the animals I ride are found in the Magellanic Clouds.
My life is destined to be a cloud,
galaxies, light years,
removed. The dust storm on the desert. The fog on the river.
A handful of dust with tiny shell fragments.
A gold outline against the sky
How can I explain to you and all the succulent women I know.
Wives, mothers, loved, protected,
by men they love,
having the shoulder to curl their heads into at night.
How can I explain to myself this dust cloud that is my life?
I talk in my sleep just as I talk when I'm awake.
No one listens to me but strangers.
Once a blue vein of electricity came to me in the Magellanic
Clouds
and said there is a price
on everyone's life.
Uncurling my ears like new leaves,
I looked at my world,
my scarred body,
my missing children,
separation from the men who spoke my language.
The price is to walk
alone
up the stairs,
alone
every night with your candle,
and alone
down the stairs
alone
every morning with white footsteps
and teacups of tears.
In your daydreams you must carry the bodies of your children
wrapped in white and strapped to stiff boards;
people will chase you and accuse you of murder.
The children will sing in your ears and cut you with the
sharp corners of their smiles.
Your songs will be bled out
of you
every day, as you are cut with different tools,
razor blades, knives, scissors, grass, paper, glass.
One day the words will come out of your elbows and one day
out of your knees. Scars and holes and craters will cover you.
When people look at you they will run away
but words,
the words you've bought will creep out of holes
like beautiful skeins of thread.
Some day I will vanish in the Magellanic clouds
but will wait in rooms to get inside of paintings.
Even the electricity, the fire
tells me I will
not have to spend all my
time
in the sky.
Someday it will be my breath blurring the photographic plates
and astronomers will say
"See the cloudy spot on the plate?
We once thought it was the Magellanic clouds, but they have
moved
further out
into space.
It is something new, another enormous cloud made up of strange
gases and foreign particles. It is something new
and we have no name for it yet."
and I will breathe harder,
will blow harder,
will blur more of the plate,
will pass through rooms and rooms and rooms of memories in the
shape
of apples, birds, iron wheels.

The clouds, the clouds, the Maellanic clouds, the clouds in my
heart, the clouds I ride on, the clouds under my bed,
the clouds in my life, the clouds always in
the next room seeping under the door.

I am a cloud,
dust on the desert,
fog over the waters,gases in the sky.

Can there be any
sadness
once I am named.

(1969)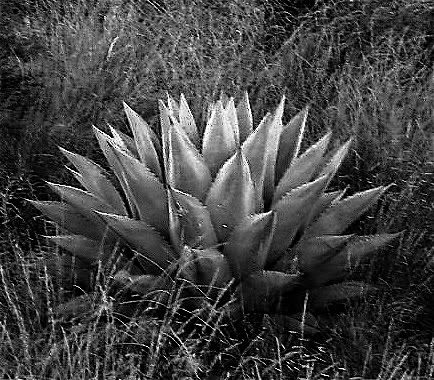 Cats are mysterious creatures, growing no less mysterious as they get old.



vagabond mornings

the old cat
sits by the french doors

in the very early
morning

staring out into
the dark...

so what is she thinking
i wonder

as she peers
into the gloom -

originally
an outside cat,

a calico stray
who circled me, first,

as i sat
on the patio,

then drew
close over weeks, allowed

my touch, accepted, finally
a place of repose

on my lap,
set aside her straying youth

became a house cat,
my constant companion

beside me on the couch
as i watch TV,

watching, straight and primly
posed by the computer,

as i work, beside me again,
on the bed when i sleep...

she hasn't been outside
in more than two years,

since she became so old
and partially blind

we were afraid she'd get lost
if she went out

and, though she stands by the door
and looks out with such concentration,

she runs away to her bed
if i open the door to let her out -


but she still has her memories,
i suppose,

of her youthful roaming life,
sees them,

against the dark canvas
of very early morning

as she stands by the french doors
and peers so intently out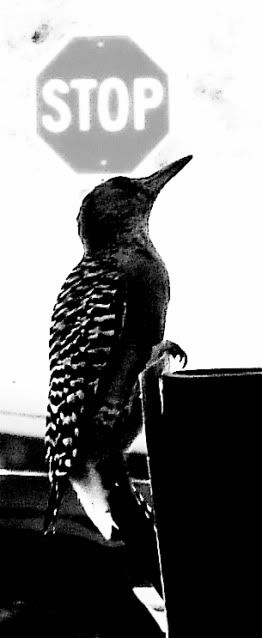 My next poet is Bruce Weigl, with poems from his book What Saves Us, published in 1992 by Triquarterly Books of Northwestern University Press.

Born in 1949, Weigl enlisted in the Army soon after turning 18 and served in Vietnam for one year beginning in December, 1967, earning a Bronze Star during his tour there. (Two years after I received my draft notice, passing my 22nd birthday in basic training.)

Upon completing his service he returned to his hometown of Lorain, Ohio, where he enrolled in Lorain County Community College. He went on to earn his his BA at Oberlin College, his MA at the University of New Hampshire, and his PhD at the University of Utah. After teaching at Penn State for many years, he returned to Lorain County Community College as the school's first Distinguished Professor.

Weigl is the author of more than a dozen books of poetry, and has also written several collections of critical essays, published translations of Vietnamese and Romanian poetry, and has also edited or co-edited several anthologies of war poetry. His own poetry has been widely anthologized, including in Best American Poetry in 1994, The Morrow Anthology of Younger American Poets in 1985, Against Forgetting: Twentieth Century Poetry of Witness in 1993, and American Alphabets: 25 Contemporary Poets in 2006.

This was my first opportunity to read his work and I found that I like it. There are two kinds of boomers, those who served, even if never in a war zone, and those who did not. Though Weigl's experiences were so much different and more frightening and demanding than mine, we are of the same kind. We share a military-issue bullshit detector the other kind most often do not. (Not to be confused with the cynicism that tries to pass for knowingness now.)



On the Dictatorship of the Proletariat

At a party of the young Sandinistas in Managua,
neighborhood where the Somocistas had lived
and idled their long cars,
all the pretty people dance the salsa
and toast the liberation with fine rum.
Two winding miles down the hill
a barrio of tin-roofed shacks
spreads itself out like a sickness.
On dirt floors the people keep house,
they fetch their water in buckets,

through a field of garbage they pick like gulls
for a slice of fruit or scrap of meat.
A boy had grabbed my hand down there
and led through the mud and morning
light, proud about something he wanted me to see,

a sewer being dug but now abandoned.
He jumped down into that ordinary hole
and waved his arms
like it was his grave he'd just defeated,
because not having to shit
in the tall grass means something.


Blues in the Afterworld

I remember a wild apple tree
alone in a field where deer had lain
and made a bed in the long leaves of grass
where I slept with a gun
in my hands
and woke in rain
misting on the leaves
and on the hard apple's redness
abandoned to the rattling branches.
I have to say
I put the gun down
and opened my pants
and touched myself.
The light made me do it,
the loneliness,
and brother crow said something
through the distant, broken trees
that sounded like a warning
and in a wild moment
outside myself
I was trapped in a room of flowers,
their smell too much to bear
like it must be for the dead.
Then the room was a boat
on which I sailed
into the hush of a green jungle.
Out of time I was jangled,
out of space
but then just as quickly
delivered back to the empty field
to the bed deer had made
under red apples,
the world light now in some places
and in some places dark.


This is the book's title poem.


What Saves Us

We were wrapped around each other
in the back of my father's car parked
in the empty lot of the high school
of our failures, sweat on her neck
like oil. The next morning I would leave
for the war and I thought I had something
coming for that, I thought to myself
that I would not die never having
been inside her body. I lifted
her skirt above her waist like an umbrella
blown inside out by the storm. I pulled
her cotton panties up as high
as she could stand. I was on fire. Heaven
was in sight. We were drowning
on our tongues and I tried
to tear my pants off when she stopped
so suddenly we were surrounded
only by my shuddering
and by the school bells
grinding in the empty halls.
She reached to find something,
a silver crucifix on a silver chain,
the tiny savior's head
hanging, and stakes through his hands and his feet.
She put it around my neck and held me
so long my heart's black wings were calmed.
We are not always right
about what we think will save us.
I thought that dragging the angel down that night
would save me, but I carried the crucifix in my pocket
and rubbed it on my face and lips
nights the rockets roared in.
People die sometimes so near you,
you feel them struggling to cross over,
the deep untangling, of one body from another.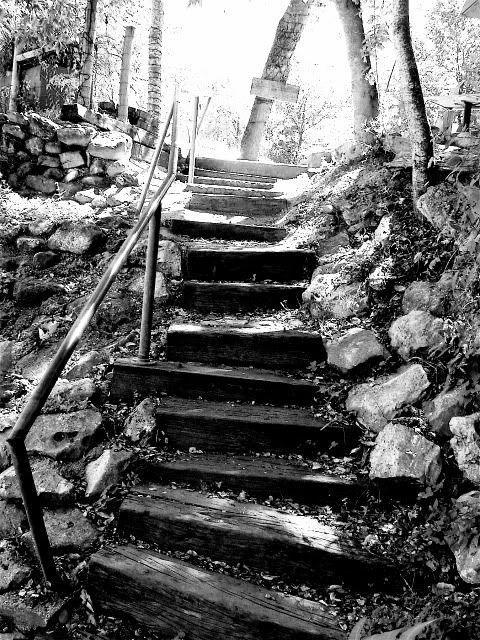 It's getting to where too many of my poems are about writing poems (or not), hardly surprising since writing poems (or not) is mostly what I do.

I'm thinking it's getting to be time to do something else for a while so I'll have something else to write home about.



tofu turkey

twiddling
on my laptop

checking all my favorite
sites

reviewing my bank account
my credit card balances

killing time - well, no,
not exactly -

smothering consciousness
would be more like it,

trying to let free
from it's moan-a-day cage

that tiny sub-section
of electric tapioca

that channels poems
not yet written,

floating,
as they do

in the ever-ever land
of poetical mushiasma,

there for the grabbing
if you can find them

like fishing for invisible fish
with invisible bait,

patience is the key -
wait them out for they will come...

though sometimes
the day is just not long

enough
for the waiting

and tofu turkey
from the freezer

is the best you
can do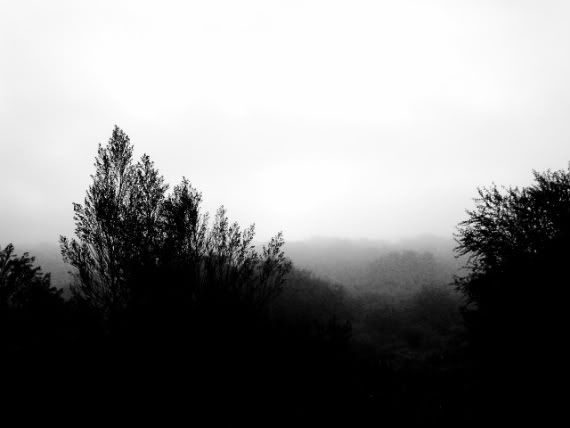 I have several verses now by Osip Mandelstam from his first book of poetry, Stone, first published in Russia in 1913.

Born in 1891 in Poland, Mandelstam was raised in the imperial capital of St. Petersburg, Russia. His father was a prominent leather merchant and his mother a music teacher. Mandelstam attended the renowned Tenishev School and later studied at the Sorbonne, the University of Heidelberg, and the University of St. Petersburg, though he left off his studies to pursue writing. His second book, Tristia in 1922, secured his reputation, and both it and Stone were released a year later in new editions.

By this time the Bolsheviks had begun to exert an ever increasing control over Russian artists, and Mandelstam, though he had initially supported the Revolution, was unwilling to yield to the political doctrine of the new regime. He published three more books in 1928—Poems, a collection of criticism entitled On Poetry, and The Egyptian Stamp, a book of prose—as the state closed in on him.

Mandelstam spent his later years in exile, serving sentences for counter-revolutionary activities in various work camps, until his death late in 1938, in the Gulag Archipelago.

The poems in the book, untitled, though numbered one through eighty-one, were translated by from Russian by Robert Tracy.



1.

A tentative hollow note
As a pod falls from a tree
In the constant melody
of the wood's deep quiet...

1908


2.

In the wood there are Christmas trees
With golden tinsel blazing;
In the thickets toy wolves are grazing
With terrifying eyes.

O my prophetic sadness,
O my silent freedom
And the heaven's lifeless dome
Of eternally laughing glass!

1908


3.

In a light shawl, you suddenly slipped
Out of the shadowed hall -
We disturbed no one at all
Nor woke the servants up...

1908


4.

To have only a child's books for reading
And only a child's thoughts to nurse,
To let all grown up things disperse,
To rise out of deep grieving

Life has made me mortally weary,
I will take nothing it gives,
But I love my land, poor as it is,
For I've seen no other country.

In a far away garden I swung
On a plain wooden swing - I recall
Fir trees, mysterious and tall,
In my vague delirium.

1908


5.

More delicate than delicacy
Your face,
Whiter than purity
Your hand;
Living as distantly
From the world as you can
And everything about you
As it must be.

It must all be like this:
Your sorrow
and your touch
Never cooling,
And the quiet catch
Of not complaining
In the things you say,
And your eyes
Looking far away.

1909


6.

Against pale blue enamel, the shade
That only April can bring.
the birch tree's branches swayed
And shyly it was evening.

The pattern, precise and complete,
A network of thinly etched lines
Like the ones on a porcelain plate
With its carefully drawn design,

When the dear artist creates
The design on the glaze's hardness,
At the moment his skill awake,
No thought of death's sadness.

1909


8.

A body is given to me - what am I to make
From this thing that is my own and is unique?

Tell me who it is I must thank for giving
The quiet joy of breathing and of living?

I am the gardener, the flower as well,
Never alone in the world's prison cell.

My warmth, my breathing have already lain
Upon eternity's clear pane.

Imprinted on the glass a pattern shows
But nowadays a pattern no one knows.

Le the dregs of the moment drain away -
the pattern's loveliness must stay.

1909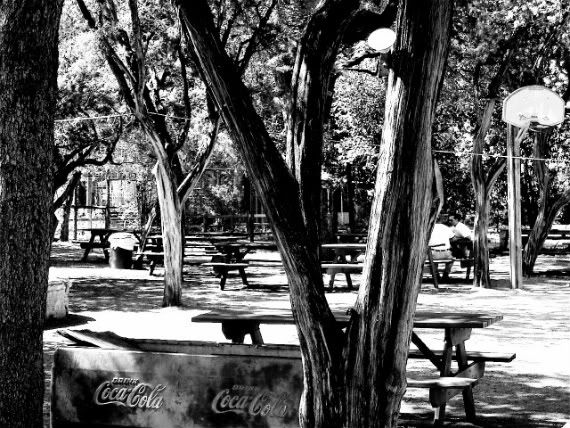 I hate and fight summer every year, and lose. So I'm thinking I might try a new strategy.



the Hawaiian shirt plan

it's kind of an
orange/yellow thing
with palm trees
and some kind of
liquor bottle
with sailing ships
on the label -

it's one of seven
Hawaiian shirts I bought
a couple of weeks ago -
the one i have on today

part of my new
strategy for facing
South Texas summer -

embrace it!

no more hiding
from summer and its heat -

instead, i will
embrace it -

i will sweat, just
as one's supposed to

i will wear my salt-stained
Hawaiian shirts daily;
i will work at least one hour
per day in my backyard
in the cinder-toasting sun
as lightly dressed as allowed
by law, my fish-white belly
will be brown like the pecans
that fall from the tree, my
feet will become summer rough
again, my hands black & bruised
from digging in the dark soil
and sharp caliche rock

I will be like the ancient peoples
who made their hard lives here,
among the cactus and hills,
rocky meadows, summer heat
and north winds of winter

i will be seven years old again,
when summer was my friend

i will be summer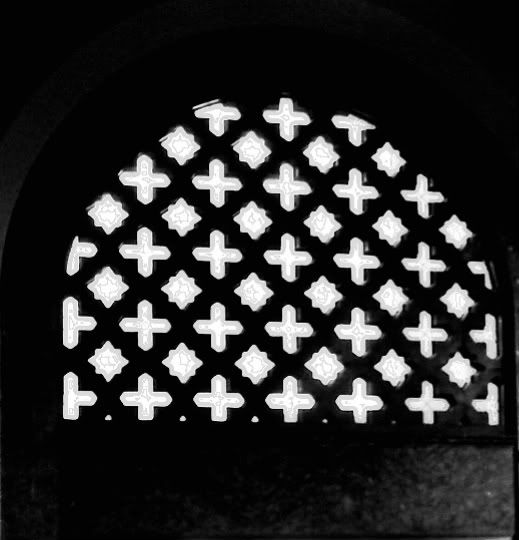 Here's Charles Bukowski with one of his day-in-the-life poems. This from New Poems, Book 2, published by Virgin Books in 2003, the second of the very many posthumous books of his poems. A difference between these early books and the ones that came later is that these poems were selected by Bukowski himself.

Hank Chinaski has another day at the track.

This poem is considerably longer than many of Bukowski's works, but then it seems like it must have been a long day.



Sloppy Day

I had been up until 3 a.m. the night before,
heavy drinking: beer, vodka, wine
and there I was at the track
on a Sunday.
it was hot.
everybody was there.
the killers, the insane, the fools.
the disciples of Jesus Christ.
the lovers of Mickey Mouse.
there were 50,000 of them.
the track was giving away
free caps
and 45,000 of the people were
wearing caps
and there weren't enough seats
and the crappers were crowded
and during the races
the people screamed so loud
that you couldn't hear the
track announcer over the loudspeaker and
the lines were so long
it took you
20 minutes to lay a bet and
between running to the crapper
and trying to bet
it was a day you
would rather begin
all over again
someplace else
but it was too late now and
there were elbows and assholes every
where and
all the women looked vicious and ugly and
all the men looked stupid and ugly
and suddenly
I got a vision of
the whole mass of them copulating
in the infield
like death fucking death,
stinking and stale;
they were walking all around
belching, farting
bumping into each other
gasping
losing
lost
hating the dream
for not coming
true.

then
some fat son of a bitch with
a pink pig's head perched
on his body
came rushing up to me
(why?)
and while
I pretended to be looking away
and as he closed in
I dug my elbow into his gut.
I felt it sink in like he was
a sack of dirty
laundry.

"Mother," he gasped,
help..."

"you all right, buddy," I
asked.

he looked as if
he was going to puke.
his mouth opened.
he cupped his hand
and a pair of
yellow-and-pink false teeth
fell into his palm.

I walked on through the crowd
and found a betting line.
I decided to bet the last 5 races
and leave.
the only way i would stay
would be for $900 an hour
tax free.

20 minutes later
I had made my bets
and I walked out to the parking lot
and to my car.
I got in
opened the window and
took off my shoes.

then I noticed
that I was blocked in.
some guy had parked behind me
in the exit aisle.

I started my engine
put it in reverse and
jammed my bumper against him.
he had his hand break on
but luckily he was in neutral and
I slowly ground him back up against
another car.
now the other car wouldn't be able
to get out.

what made that son of a bitch
do that?
didn't he have any
consideration?

I put my shoes on
got out and let the air out of his
left front tire.

no good.
he probably had a spare.
so i let the air out of his
left rear tire
got back into my car and
maneuvered it out off there
with great difficulty.

it felt good to
drive out of that racetrack.
it sure as hell felt better than
my first piece of ass and
most of the other pieces
which followed.

I got to the freeway and
turned the radio on and
the man told me
I had just won
the first of my 5 bets.
the horse paid $12.40.
at ten-win that was
$52 profit so
I wasn't on skid row
yet.

by the time
I got to my driveway
the man on the radio told me
that my next horse had
run out.
they had sent in a $75 long shot.
too bad.

I parked in the garage
climbed out
put my key in the front door
kicked it open
got my blade out: over 50%
of home burglaries occur during the
day.
I checked the immediate
visible area
walked into the bathroom
pulled back the shower curtain:
nothing.

I walked out
stood in the front room
and then I heard a sound
in the kitchen
and I yelled,
"OK, FUCKER, COME OUT AND
WE'LL SEE WHO'S BEST!"

there was no answer

"ALL RIGHT, FUCKER, I'M COMING
IN!"

I ran into the kitchen with my
blade extended.

my cat was sitting up on the
breadboard.
he looked at me amazed, then leaped off
and zoomed out of the kitchen

I walked into the bedroom and
switched on the tube.
the Rams and Lions were
playing.

I kicked my shoes off, stretched out
on the bed, said, "shit."
got up again, went downstairs,
cracked a beer, came up, let the
bathwater run and
stretched out on the bed again.

The QB took the ball
dropped back
looked downfield to pass and
didn't see the big lineman
breaking in
from his left.
the lineman blindsided the QB
like a trash collection truck.

The QB was making $2 million a year
and he earned much of it
on the play.

he didn't get up.
he couldn't.
he didn't want to.

I could have been a football
player
only my father, the son of a
bitch, said that a man went to
school to study,
not play.

I flipped off the tv
disrobed and
walked into the bathroom.
I turned off the water
tested it with my hand.
nothing like a hot bath
in a cold world.
I got in
stretched out,
the 230 pounds of me
pushing the water
through the emergency drain.

son of a bitch,
why did they build
5-foot bathtubs
in a world of
6-foot people?

nobody knew anything
and they certainly weren't getting
any smarter.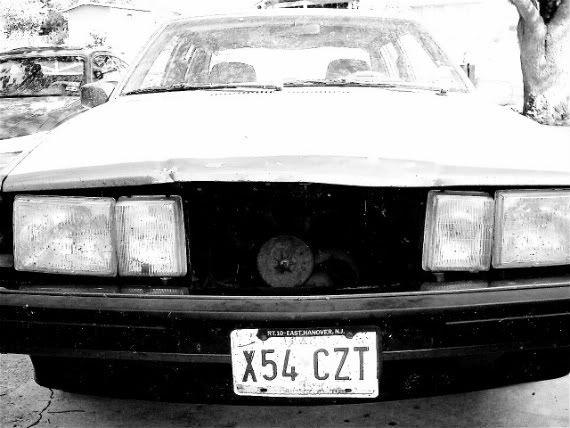 Well I had fun with this one. The rest of you are on your own.



about spellcheck and other random inequities

my breakfast hangout
opens at 6 am,
which is about as early
as i need anything
to open up
and i got here this
morning
as they were just turning
on the lights
so i've been here
almost an hour
and the first other
customer
just showed up

and the two of us
means a crowd is gathering
cause that's the way
a crowd always gathers
just two then three and so on
think Marx and Engles
just two that turned into a
pretty big crowd even if
it didn't turn out so well
except for Marx but not
poor Engles whose name
I don't even remember how to
spell and he's not in spellcheck
unlike Marx who though not known
for his pleasant disposition
was not Groucho just like Engles
was not Laura but she's an "I" Ingles
not at "E" Engles and she's not in
spellcheck either and i just noticed -
and this is interesting if you think about it -
"spellcheck" is in spellcheck even though
Frederick and Laura are not which makes
a twisted kind of sense especially
if you were the inventor of spellcheck
cause i know if i had invented spellcheck
i would put spellcheck in it and i wonder
who invented spellcheck and if the inventor's
name is in spellcheck cause if i had invented
spellcheck my name would be in it along
with Frederick and Laura cause i'm for
the little guy and Frederick was surely
the little guy at least compared to the big guy
and Laura thought not a guy certainly was little
cause her frontier dad on tv always called her
"Little Bit" which is a pretty good clue
that she was one of the little guys i'm for
like Harry Truman who was a little guy and
especially Martin Van Buren who at five foot four
was the littlest little guy to occupy the office a
whole foot plus littler than the big guy Honest
Abe who was a big guy in feet and inches
and lots of other ways
too

and Martin by the way is not in spellcheck either
which makes four so far people, Frederick, Laura,
Martin, and me who oughta be in spellcheck
but aren't and would be if i had invented spellcheck

and as to the business at hand
it being Monday
i though i might be able to listen in
on the Religiosos Babosos this morning
but i was really early and they're getting later and
later and not nearly as interesting as they used to be
anyway

maybe that's why they're not in spellcheck
either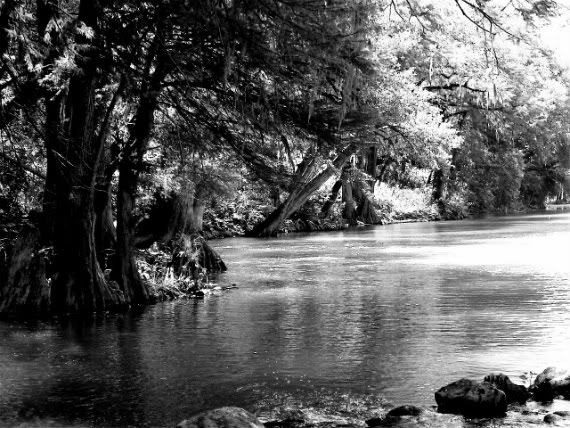 Paul Kane is the author of two previous collections of poems, The Further Shore and Drowned Lands. He has also published a critical study of Australian poetry, an edition of Ralph Waldo Emerson's poems, a collaborative with the photographer William Clift and several anthologies. A recipient of fellowships from the National Endowment for the Humanities and the Guggenheim Foundation, he has also been awarded Fulbright and Mellon grants. He teaches at Vassar College and lives in New York.

The poem I'm using this week is from his most recent collection, Work Life, published by Turtle Point Press in 2007.



A Murder of Crows

I.M. Fred Goodall

Such a warm day for November - nature
preternatural - two cabbage moths
rise above the garden (where only orange
calendula still bloom), spiraling up
a white double helix high in the air, when
one suddenly drops, the other fluttering off -
lost now in shadows among the pine trees,
its companion invisible in the long grass.

Our world acts as a membrane directing the flow
of time in its singular forward direction,
but now and then something seeps through in reverse,
a backwash from the other side, like a check
valve that fails in the plumbing, or - if it serves
some purpose after all, beyond us - then
like a vitreous fluid weeping unnoticed through
the trabecular meshwork of the eye.

Driving through the black dirt fields a week
later, I recall what you said about
the gathering of crows at Pine Island
this one week of the year, for here they are
by the hundreds, gleaning perhaps, but most
simply still, as if waiting to pass through
to a negative world where they, in turn,
are white, their fluttering rippling time.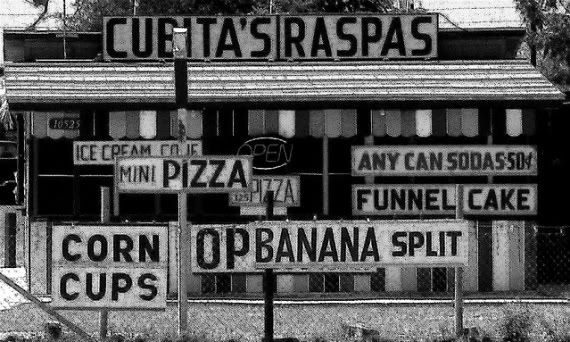 Back about ten years ago I thought of using women's names as hooks to catch a poem.

I especially had fun with the names. imogene gets away clean and running in the rain with ramona were two of them, titles better than the poems they covered. Probably the best of them, flying a kite with katie, I used here several weeks ago. The next one, while not as good, was fun to write.

It appeared in 2001 in the online journal The Muse Apprentice.



five minutes in the fire with fiona

under the table
her leg
against mine
moves
slowly
up and down

reaching for a paper clip
her hand
brushes mine
long red nail
leaving a trail
of fire a scar
smoldering

peering intently
at the paper clip
turns it over
passes
her fingertip
slowly over
the rounded
end tongue
pink against
her lip in
concentration

does she
sneak a
sidelong
glance
at me...

i hear my name called...

for the third time
i realize
and look to the end
of the table past
the double rows
of staring eyes

yes sir
i say

your report
he says

my report
i ask

your report
he says
we're waiting
for your report

a low laugh beside me
like a whisper
like a breath of
warm air in a
frigid room

later
she said

or

was it just
another
laugh...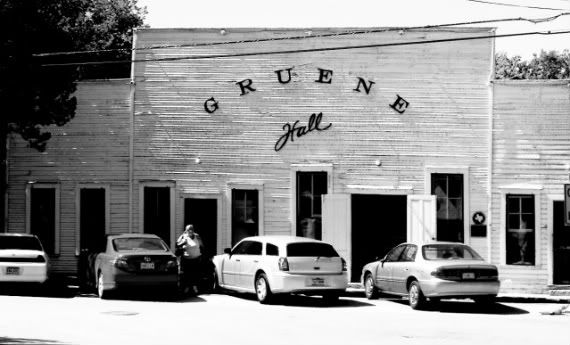 I have several poems now by Gary Snyder, from his book danger on the peaks, published in 2004 by Shoemaker Hoard.

It was his first new collection published in 20 years.



How Many?

Australia, a group of girls at a corroboree
Lapland, reindeer herdgirls

China, the "yaktail"

Greece, the seven daughters, sisters,
or "the sailing stars"

a cluster of faint stars in Taurus,
the Pleides,

name of a car in Japan,
"Subaru"

in Mayan, - a fistful of boys -


Carwash Time

Looking at a gray-pine,
chunky fire-adapted cones
bunched toward the top,
a big tree there behind the tire shop

- I'm sitting on a low fence
while a wild gang does a benefit
wash-job on my daughter's car.
Tattooed and goateed white dudes,
brown and black guys,
I say, "What are you raising money for?"

- "The drug and alcohol halfway
house up the street"
Old Ridge sedan
never been this neat


To All the Girls Whose Ears I Pierced Back Then

Sometimes we remember that moment:
you stood there attentive with clothespins
dangling, setting a bloodless dimple in each lobe
as I searched for a cork & and the right-sized needle
& followed the quick pierce with a small gold hoop.
The only guy with an earring
back then

It didn't hurt that much
a sweetly earnest child
and a crazy country guy
with an earring and a
gray-green cast eye
and even then,
this poem


Almost Okay Now

She had been in an accident almost okay now,
but inside still recovering,
bones slow-healing - she was anxious
still fearful of cars and of men.
As I sped up the winding hill road
she shuddered - eyes beseeching me -
I slowed the car down.
Out on a high meadow under the moon,
with delicate guidance she showed me
how to make love without hurting her
and then she napped awhile in my arms,

smell of sweet grass
warm night breeze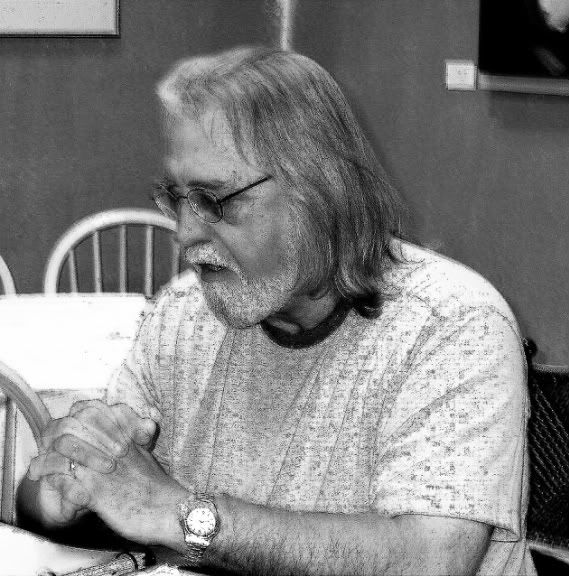 Some days old days intrude.



my only excuse

life
after real life

lived
in small corners

ambitions
scaled back

accomplishment
given over
to lesser things

poems

once
in a while
one that reminds me
of when i was
good
and life was large

those few
my only excuse
for all the rest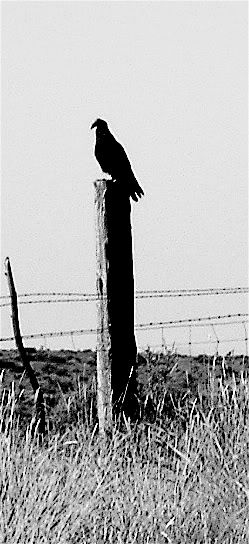 Hasta la pasta. Next week.

Usual stuff - all work presented remains the property of its creators etc.

Mid-summer blahs? A little early, but yes. Can't wait to see how low I can get by July, August.

But I'm still allen itz and its still all my fault.