Summer Shows Its Hand
Friday, May 07, 2010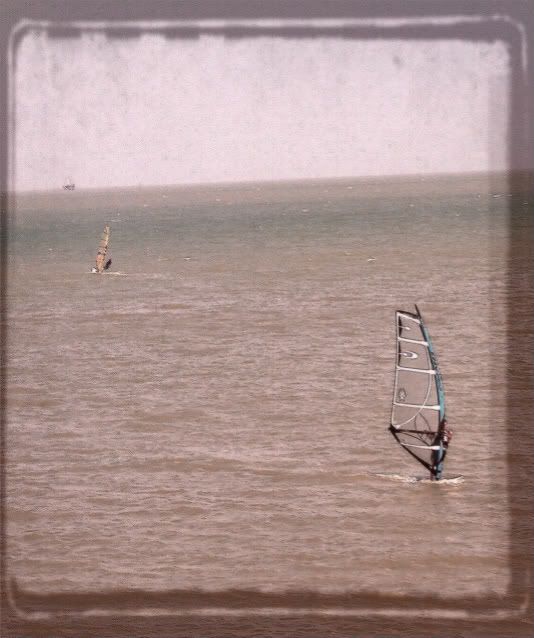 v.5.1.






As far as the nights are concerned, it is still spring here, cool, with light breezes.

But the days have it figured out, temps in the 90s by midday, signaling another South Texas summer on the way.

But I'll try not to think about that -

And say instead that my featured poet this week is friend and frequent contributor, Teresa White. Appearing here often, Teresa has agreed to be our feature several times now, bringing us her newest work. This week, she takes a different approach, providing for our reading pleasure poems from any early book, In What Furnace?, which she first published in 1997.

Teresa has twice been nominated for the Pushcart Prize and has been published in numerous online and print journals. Her recent full-length collection of poems, "Gardenias for a Beast" received a favorable endorsement from Billy Collins.

It's great to have her here again.


So on with the show. Here is this week's posse of poetry purveyors..



Teresa White
The Gambler

Sara Shapira
Remember the Horn

From Exodus 15.20-21
The Song of Miriam

Hamual Bar-Yosef
Jaffa , July 1948

Agi Mishol
Estate

Me
mutually assured destruction

William Carlos Williams
His Daughter
Maneuver
The Horse
Sonnet in Search of an Author

Teresa White
St. Vinies

Me
you could be my sunshine

Ani DeFranco
Literal
know now then

Teresa White
Embryonic Memory

Me
i begin to see

Antler
Marijuana Saved My Life
What Every Boy Knows

Me
my story

Teresa White
The Empty Refrigerator

D. F. Brown
Still Later There Are War Stories

Teresa White
Writing

Francisco Brines
Ashes in Oxford

Manuel Vazquez Montalban
They talk

Me
Melange

William Childress
Lobo
As a Lad, I Slept with My Cousins

Me
flying a kite with katie
summer night
blackout at the oasis
dreams strewn like spring flowers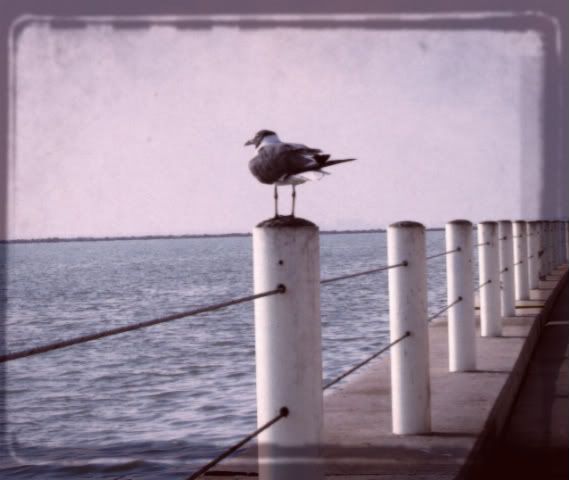 I start this week with featured poet Teresa White



The Gambler

A roulette wheel in my frontal lobes
spins in the Reno of my mind
where the winning word

is perfectly formed - from red
rage or black equanimity I cannot
say. Think I'll escape

to the Tahoe of my youth
where a lake bluer than promise
twinkled in the wilderness from a plane.

Next year
I'll vacation further, even,
than the clothesline

in the back yard.
Maybe gamble with
a pair of crooked dice

on the kitchen floor,
enter my Las Vegas bathroom
with its overhead light

my hot pink neon fantasy
zigzagging off the double mirror.
I'll dream of paradise

as I climb naked
into the risky bathtub,
turn both faucets on full force.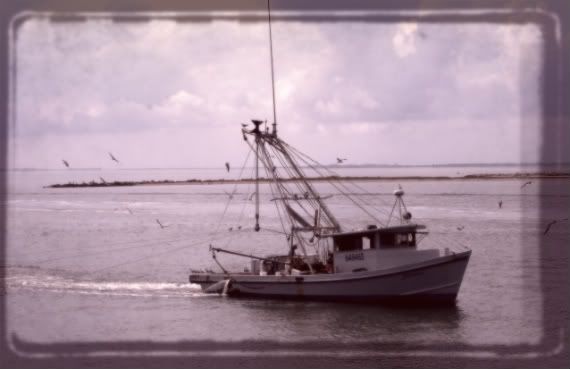 My first poems this week are from an anthology in my poetry library, The Defiant Muse, published in 1999 by The Feminist Press of the City University of New York. It is a bilingual book, in Hebrew and English, and subtitles itself as an anthology of Hebrew feminist poems from antiquity to the present.



The first poem is by Sarah Shapira.

Shapira, born in 1870 in what is now Latvian Daugavpils, died in 1930. Although it is not certain where she died, she is known to have been living in Moscow in 1927. Her grandfather was a rabbi and her father a strong believer in the need to learn Hebrew. She knew and corresponded with the major Hebrew poet of the time, Yehuda Leib Gordon, who encouraged her interest in writing.

The poem, in Hebrew and English on facing pages, was translated to the English version by Shirley Kaugman.


Remember the Horn

Quick! Help save a poor girl!
A Hebrew servant girl screamed:
Help me, merciful people, hurry
and save me from this racing sag
who runs with such a fury.
Free my hands from his horns.

The woman screamed about her doom
because a sag as stong as a man
had entered the kitchen, and dared
consume what the cook had prepared
for her master. No one but she,
in fear, alone, took hold of his horns.

The stag ran, his horns in her hands,
her legs were racing along with his,
exhausted more and more as he ran.
Someone show watched called out to her:
Loosen your hands, let go if you can,
so he horn of the stag won't harm you.

But she didn't listen to his advice,
didn't want to let go of the horn,
waited for help, and there was none.
The stag kept running, the people laughed
and jeered at her plight, and went their way
and finally vanished from her sight.

Vanished - and the shape of the stag
dissolved in my mind like a dream at night.
But whenever a jewish girl laments
her fate with a drunken master,
I remember the stag, how I was betrayed,
and I pity the Hebrew woman.


For our next poem I go back to near the earliest Hebrew poetry - this version approved by the Church of England and published in 1611 as the King James version of the Holy Bible.


The Song of Miriam

Exodus 15.20-21

And Miriam the prophetess, the sister of Aaron, took a timbrel in her hand;
and all the women went out after her with timbrels
and with dances.

And Miriam answered them,
Sing ye to the LORD,
for he hath triumphed gloriously;
the horse and his rider
hath he thrown into the sea.


The next poem is by a modern poet, Hamual Bar-Yosef born in 1940 in Mandatory Palestine on a kibbutz near the Sea of Galilee. She has published numerous collections of poetry, as well as short stories, a book for children, and a collection of her translations of the Russian poet Olga Sedakove. She has also published five scholarly books based on her literary research which examines the relation of Russian culture to Hebrew literature. She has won numerous poetry awards and her work has been translated into several languages. She lives in Jerusalem and in Beersheva, where she has taught in the department of Hebrew literature at Ben Gurion University since 1987.

The poem was translated by Shirley Kaufman.


Jaffa, July 1948

No one notices what I am doing by the borderfence.
In the meantime people are busy moving pianos, carpet,
boiling the drinking water.
Other people walk with their hands up.
This is not a dream. My mouth is dry
and the water not yet lukewarm, so in the meantime
through the border fence I am doing business with a thin girl,
bubble gum from wet mouth to dry, for a slice of bread
with salty American butter, and the flies on her pus-filled
eyes settle on mine.
in the meantime import, export, tourism.

That's how it was in Jaffa n July 1948
when women and children were evacuated too ccupied Jaffa
and refugees from the whole world swarmed on both sides of the fence.


Agi Mishol was born in Hungary in 1947 and was brought to Israel in 1950. She is the only daughter of Holocaust survivors.

She is one of the most prominent poets publishing in Israel today and is frequently anthologized and translated into different languages. She teaches literature at high schools and at university level, conducts poetry workshops, is a literary critic for the radio, a translator, and a farmer.

Her poem was translated into English by Tsipi Keller.


Estate

No peacocks will strut in my yard.
It's enough that this morning I rose from the sink
to the triptych of my face
too pink to my liking, what with the honey blond,
and curly to boot, God,
how tacky I've become.
So no peacocks.

I'll purchase a pig,
purchase a pig so I can
speak entirely new phrases, such as
go check on the pig, or,
the price of pigs
has risen.
But no peacocks.

I am that pig from the previous stanza,
splayed on my side in a puddle of hurt.
So shove your "my tomboy my muffin
my soft cheese tomato" because
words aside and you aside
I'm the cut hedgehog swelling into a porcupine
the livid porcupine doubling
in every pupil of our pupils;
I'm the metallic green fly rubbing its forelegs before you face scheming
malice
even though in the background behind my back
sorrel has begun to chatter spring
reporting on my impressionistic life
and on the clear pink I open wide to the world
when I yawn.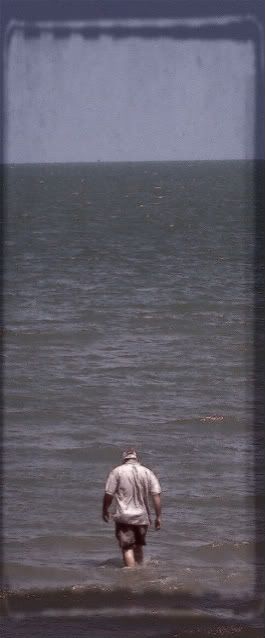 Here's my first poem of the week.

People who limit their contact with non-human species, don't usually have to deal with such problems as are described here.



mutually assured destruction

my friend
just sent me
instructions

for feeding a pill
to a cat,
the process amazingly

similar
to instructions i saw
recently

for sticking your hand
into a meat-
grinder

~~~~

my cat,
for example,
lazy old slug that she is,

enjoys
taking little nips at my hand,
never breaking the skin

just takes
that little bit of skin
between thumb and pointer finger

and holds it with her teeth,
an oral fixation,
possibly,

or it could be
a cat-kind expression
of affection -

that's what i like to think -
but probably not,
more likely, i'm guessing,

just a polite little reminder
of what she could do
if i tried to stuff a pill down

her throat -
mutually assured
destruction is what we called it

when we played cold war games
with the Russians,
and it worked with the Russians

(we never dropped
atom bombs
on each other, after all)

and it's worked with the cat and me:
i've
never stuffed a pill down her throat

and
she's
never chewed off my hand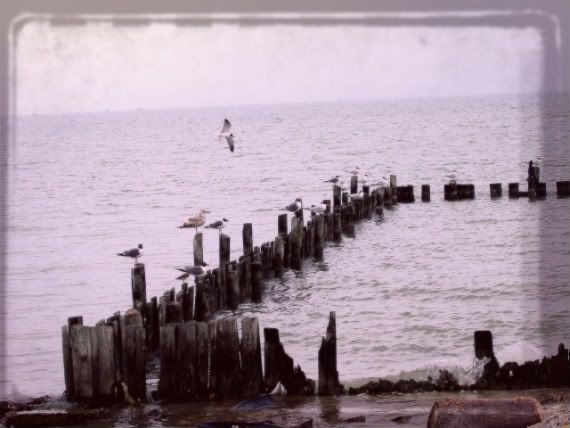 Next I have three short poems by William Carlos Williams, father, with Walt Whitman, of most modern American poetry.

The precise detail of his imagery, the seeing all, but recognizing all that is most telling and ignoring the rest, leaves me, truly, in awe. The art of knowing what to leave out, perhaps the most important lesson WCW has for me, who hates to leave anything out.



His Daughter

Her jaw wagging
her left hand pointing
stiff armed
behind her, I noticed:

her youth, her
receding chin and
fair hair;
her legs bare

The sun was on her
as she came
to the step's edge,
the fat man,

caught in his stride,
collarless,
turned seating
toward her.


Maneuver

I saw the two starlings
coming in toward the wires.
But at the last,
just before alighting, they

turned in the air together
and landed backwards!
that's what got me - to
face into the wind's teeth.


The Horse

The horse moves independently
without reference
to his load

He has eyes
like a woman and
turns them
about, throws

back his ears
and is generally
conscious of
the world. Yet

he pulls when
he must and
pulls well, lowing
for from

his nostrils
like fumes from
the twin
exhausts of a car.


Sonnet in Search of an Author

Nude bodies like peeled logs
sometimes give off a sweetest
odor, man and woman

under the trees in full excess
matching the cushion of

aromatic pine-drift fallen
threaded with trailing woodbine
a sonnet might be made of it

Might be made of it! odor of excess
odor of pine needles, odor of
peeled logs, odor of no odor
other than trailing woodbine that

has no odor, odor of a nude woman
sometimes, odor of a man.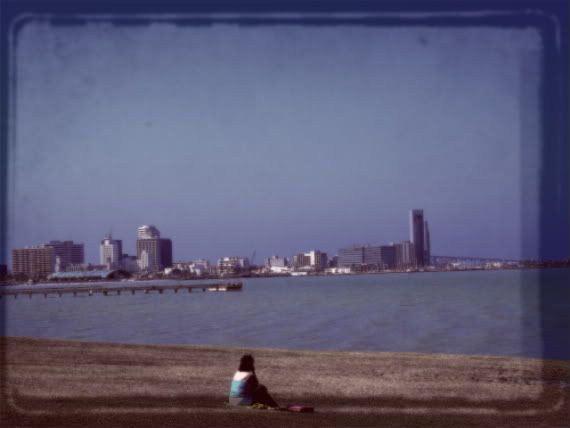 This is our second poem from feature poet, Teresa White.

I have bought office furniture at the state's surplus property warehouse several times and have picked up bookcases and very nice desks, all in good shape, for very little money.

But buying used clothing, as Teresa mentions here, kind of creeps me out, like I'm inheriting someone's life in addition to their lived-in clothes.



St. Vinnies

Old baby cribs sit here and there
peeling paint in the open air,
rusty throw-aways beyond repair.

Betty Crocker silverware
bought with coupons saved for years
rattles in an open bin
while I pause and rifle through them.

Royal blue Noxzema jars
remind me of my teenage years.
They catch the light while

Mother Mary tall and bright
guards the entrance on my right.
O' I am mighty cautious under
her plaster eye.

Who knows how long those dresses
there will gather dust in this open air,
hand-me-downs are handed over,
a pretty dress for just a dollar.

St. Vincent in your legacy
I wonder if you'd foreseen
this pitiful second-hand cemetery--

things we kill
but never bury.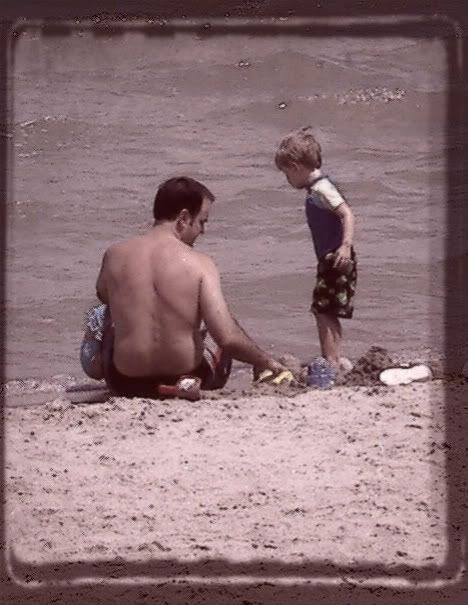 Men, especially old men, need to be careful when commenting on the beauty of children, especially little girls. It is a consequence of the cesspool world we live in that suspicions are easily aroused.

But, to coin a phrase, beauty is a beautiful thing, a dangerous thing sometimes for possessors of beauty, but still, always, worthy of note.



you could be my sunshine

today
is solar-day
in San Antonio

and
so far
the solar winds

are cooperating,
bright sun
all around with a hint

of trouble
in the hills,
dark clouds crowding -

meanwhile
across from me
at the restaurant

a young girl
sits with her family,
7 or 8 years old

who
in 15 years
is going to be an amazingly

beautiful woman, the kind of beauty
that will not fade
or tarnish with age -

if such beauty is like a light,
a touch of sunshine
in the drab and every day

this young girl
could be a flash of solar-light
all of her days, all of her life -

we
envy such beauty,
as those who have never seen

envy the sighted
and the shapes and colors
they see,

even as we sometimes pity
those, by the fate of their beauty,
appointed to light for us our own dark nights -

this young girl,
rare beauty as she will be,
will she live her life with the grace

beauty sometimes brings,
or will she
be consumed by it?

the bright sun today suggests
one possibility;
the dark clouds in the hills

another










Ani DiFranco, born in 1970, is an American Grammy Award-winning singer, guitarist, and songwriter. She has released over 20 albums, most of them self-produced and distributed.

The next two short poems are from her book Verses, published in 2007 by Seven Stories Press with her record company Righteous Babe Records.



Literal

when they said he could walk on water
what it sounded like to me

is he could float like a butterfly
and sting like a bee

literal people are scary, man
literal people scare me

out there trying to rid the world of its poetry

while getting it wrong fundamentally
down at the church of "look!
it says right here, see!"


know now then

it's not so much that we got closer
it's that her face just got bigger and by the time it was filling up my whole view
i figured my face got bigger too
so i used it to try and sway her
say something to hr
make my case
but my face
never had a chance
all along it was the wrong song and dance
i just stood there
without even a stance
helpless to her advance
and her retreat
backspace, delete

it wasn't so much that we fell in love as
my life just seemed to come down
to a slow walk on a straight line
between her smile and her frown
and maybe we never were as close
as we should have been
but i didn't know
what i know now then
yeah i didn't know
what i know now then
yea i didn't know what i
know now then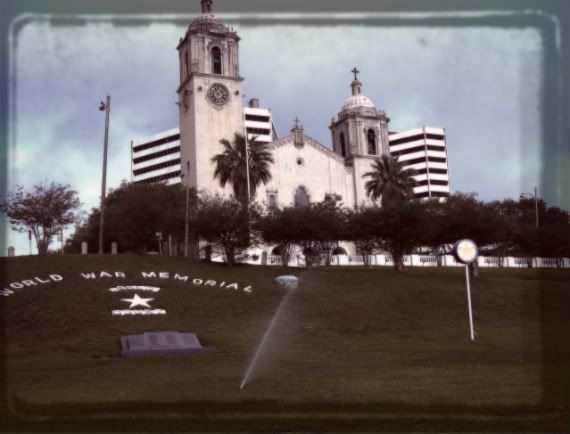 Next, I have this wonderfully complicated short poem from our feature poet, Teresa White.



Embryonic Memory

Now, while feeling birth
tight, tighter, tight…

A scream from my mother;
beauty abounds.

Remembering stillness,
there's a white room and me.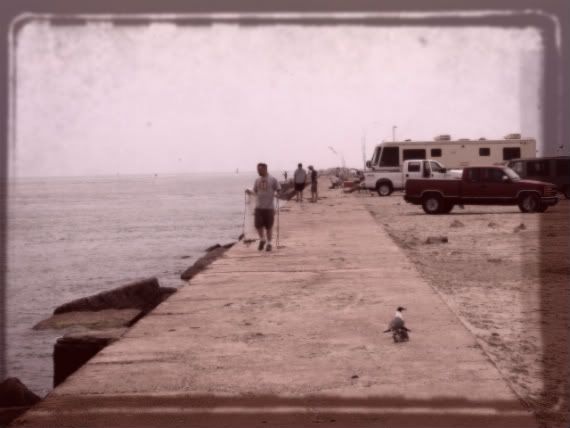 One of the consequences of growing older is that you begin to think more and more about it, and it's ultimate conclusion.

If you're not there yet, you will be.



i begin to see

i have reached
that stage in life

where i begin to see
the end of things

coming -
where i can see

better my life in all its
rambling

from farce to good intentions -
where i can see

what i will not see
before

the fire consumes me -
where i can see

the few things left
to complete me

~~~

now i wait,
patient and prepared,

for the good to come
in what time is left

while the rest goes forgotten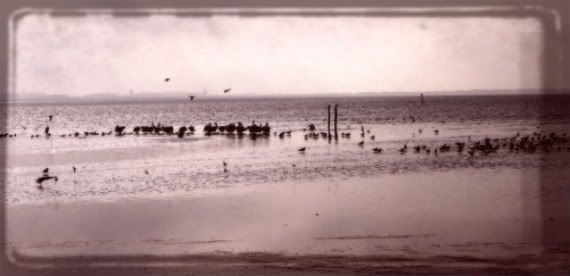 The next couple of poems are by the poet Antler (born Brad Burdic in Wauwatosa, Wisconsin in 1946) from his book Antler: The Selected Poems published by Soft Skull Press in 2000.

There are a lot of things I like about Antler. At the top of that list is the feeling that he had as much fun writing his poems as I did reading them. His honors include the 1985 Walt Whitman prize and the 1987 Witter Bynner Award of the American Academy and Institute of Arts and Letters.



Marijuana Saved My Life

Heard from my grandmother
An old Bible in her attic told
In the part reserved for family histories
How one of my ancestors came over on the Mayflower
John Howland, a 13-year -old-boy
Who was swept overboard in a storm.
Someone threw a rope over the side into the dark
and miraculously he caught it
and was hauled back in.
"And if he hadn't caught that rope,
you wouldn't be here now."
Thirty years later I realize
Way back then rope was hemp
and so:
Marijuana saved my life!


What Every Boy Knows

Every boy knows what it's like
when he's really alone,
When it's safe to jack off with a passion,
When it's safe to take off his clothes
and prance around
And parade his lubricating cock
before every mirror in the house,
Safe to cry out and talk dirty
while jerking it,
Really scream "I'm coming!"
when he comes,
Really stand on his head
and jack off in his face
if he wants,
Yes, every boy knows
when it's safe.

At the country picnic the 12-year-old boy
wanders off by himself in the woods,
he knows the perfect spot.
On his study-hall break to the library
the 13-year-old stops in the empty john,
just enough time for a quickie.
The 14-year-old boyscout waits till he's sure
every one in the tent is sleeping,
quietly, slowly he plays with his dream.
The 15-year-old boy runs home from school,
half-way he's already hard.
His heart is pounding
when he opens the front door,
He knows he's got a full hour
before his sister or parents return,
Enough time to give himself
a real workout in the bathtub
The 16-year-old wakes up in the snowy night,
with a flashlight he watches himself
magically masturbate under the comforter.
The 17-year-old puts Leaves of Grass aside
leans back on the chair with his feet on the wall
in the basement at home where he studies,
He likes poetry, but right now
he needs a good handjob
before he can continue...
No one can see me, now, the boy chuckles to himself
And I'm not fool enough anymore to think God
is watching me horrified
and sentence me to hell.
If God doesn't love to watch boys jack off
as much as boys love to watch themselves jack off
he does not exist.
The 18-year-old boy licks his lips
as he jacks off in the hayloft.
If anyone saw me they'd think I was nuts
he thinks as he squirms and groans.
His devilish lasciviousness to make love to himself
makes the monkeys at the zoo seem prudes,
There's no posture, no expression on his face,
no possible method of touch he won't try
to make it feel more Wow.
The voluptuous 19-years-old knows
he's got the whole beach to himself today.
He basks naked in the sun,
then floating on the lake
gives himself the best handjob of his life.
The 20-year-old mountainclimber still digs the thrill
of doing it on top of a mountain alone,
He never tells anyone about it, it's a secret
he keeps to himself,
He still smiles remembering the first time
he jacked off from a cliff,
Ecstatic boyhood semen spurting and spurting
thousands of feet
into the wild valley below...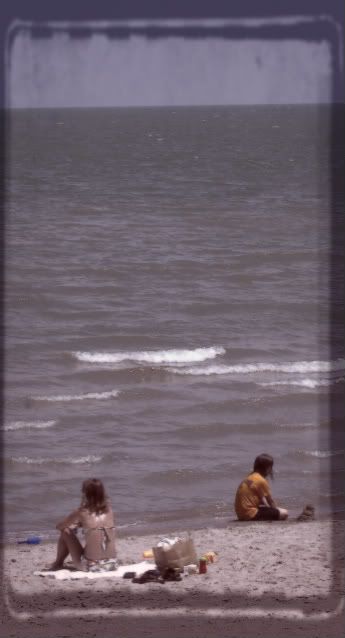 It's my story; maybe yours too.



my story

well,
what can i say,
it's another day

and the day moves
along,
with me moving
with it

only a step or two
behind.

just another day,
a day like any other
and you are
there

but that's not factually
correct -
it's just my impression
of Walter Cronkite
from the old days
when he did that TV show
that had you imagine
you were there on the day
of great historical events

and, of course,
in this case, you are not there,
i am,
except for me
there
is here

at my morning
restaurant
writing what might be
my morning poem
or maybe just
my computer 's morning
post-breakfast
fart

we'll see as we get
a little further along

and speaking of that,
i looked through the obituaries
this morning, which i do every day,
reading up
on all the old people who won't be
getting further along,
feeling sorry for them, until
i realize
that all these old people
who won't be getting further
along
are only a couple or three years
older than me and begin
feeling sorry for
myself

but then i stop
feeling sorry for myself
when i read of the four high school
boys
and one girl
killed in a car wreck
on their way home from band practice
or basketball practice
or something like that and
i begin to feel sorry for the kids
and the full and varied lives
they well not see
and for the parents, left
with nothing
but the past and bittersweet memories
as they get closer
to their time
of going no further along

but their story
is just a sad distraction, not my story,
not about me, and, thus, easier
to dismiss , as i consider more
about what's most important
to me today

me

and my story about
just another morning
like any other morning,
and i am there,
not yet to my no further along
but getting closer
every day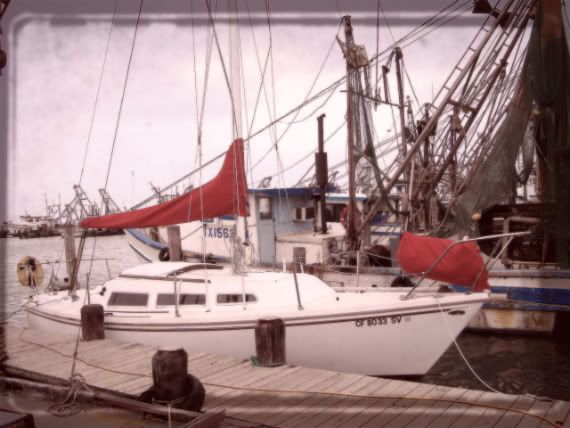 Now, here's another poem from my featured poet and good friend, Teresa White.



The Empty Refrigerator

This is not a poem about poverty
though surely one more wouldn't hurt,
but rather about being poor.

About questions without answers
which fill our lives like books
in perpetual encyclopedia
and leave room for nothing else.

Electricity is a wonder
we cannot see
yet we worship the small, dim
bulb in our bathrobe and slippers

and pray for a hotdog or candy bar
before we shut the heavy door.

In the dark I stumble back
to our sleeping bed and you
hoping dreams alone might satiate
one night more.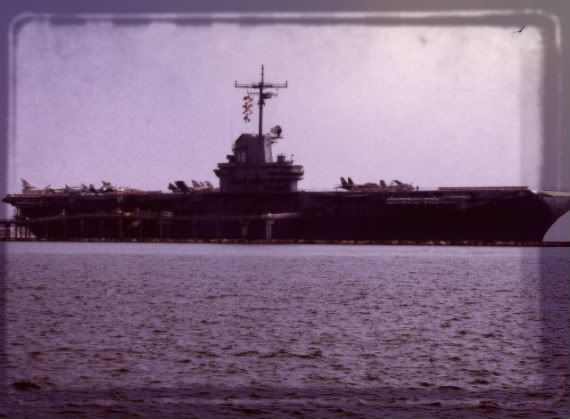 The next poem is by D. F. Brown, from the anthology Unaccustomed Mercy - Soldier-Poets of the Vietnam War.

Brown was born in 1948 in Springfield, Missouri. He served in the United States Army, 1968 to 1977, as a clinical specialist, including service in Vietman as a medic with B Company, First Battalion, Fourteenth Infantry, Fourth Division. He has an M.A. from San Francisco State University were he subsequently taught creative writing. Currently, he is a ward clerk at Alta BAtes hospital in Berkeley, California. His work has appeared frequently in literary magazines, in addition to his own collection of poems, Returning Fire.



Still Later There Are War Stories

For those who think of us, not as we were
- Randall Jarrell

1

Another buddy dead.
There is enough dying -
Gary Cooper will
ride up, slow and easy
slide off his horse
without firing a shot
save us all.

It is a matter of waiting.
We grown old counting the year
in days, one by one
each morning ritual marks
one more, one less -
the plane has yet to land.

2

Down freeways, past federal cemetery flags
half masted, dark green lawn,
the watered rows of stone - I could have
come home - November five - to a decade
recounting days since, another
waiting above jungle trails
for then we hope never to see -
field hospital beds, orthopedic surgeons
saving lives, fifteen minutes away....

Daily boy scout excursions
through brush so thick
one hour, hacking brings you
twenty feet closer to home,
down a new tropical trail. The jungle
loaded, nobody
comes away in one piece.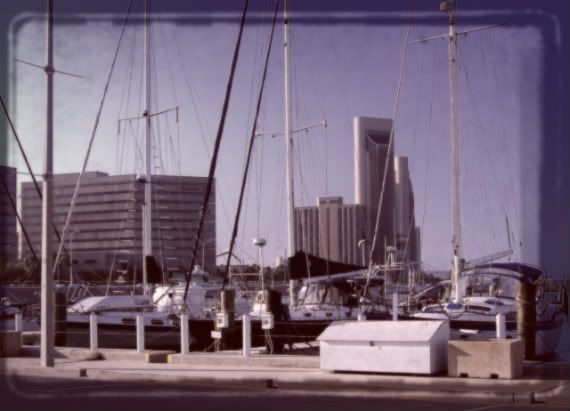 For her last poem this week, feature poet Teresa White gives some practical advice to those of us who seek to scribble.

Thank you, Teresa, for the advice and for allow us to read your work here.



Writing

a poem is like painting a picture.
First, gather your supplies.
Then, sit in a good northern light.

You will need an idea,
a page white as gesso,
a palette of words:
prismatic nouns
garish verbs
stunning adjectives.

Your words should shimmer
on the page like cerulean blue
in a Van Gogh night sky.

They should be well-oiled as linseed,
nubile as pale rose,
important as green.

Your poem should use fine strokes
in the telling but be wary of overwork
for the skin of truth is delicate

as rice paper floating on a pool of water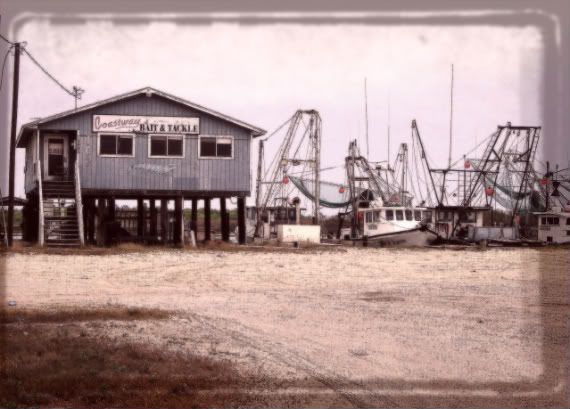 Next I have a couple of poets from the anthology Roots & Wings - Poetry from Spain 1900-1975, originally published in 1976 by White Pine Press.



The first poet is Francisco Brines.

Born in 1932, Brines has a degree in law from the University at Salamanca and one in philosophy and letters from Madrid University. He has lectured at Oxford and has received numerous awards for his work, including eight collections of his poems, the most recent one, La ultima costa, published in 1998.

This poem was translated from Spanish to English by Hardie St. Martin.


Ashes In Oxford

Looking at you
I see young bodies stripped of everything,
and I can hardly tell the old faces apart.
Only a metal tooth, here and there. Those grins
have opened into the horror of a bottomless yawn.
I can't tell now what made you a different race of people,
tumidity in the bird of prey.
And all this time my voice comes to you like a dead man's
over the short distance
that keeps one skeleton away from another.
Because I am speaking to you about a dead man,
someone lodged in perpetual dampness,
and I am lying to you when I try to make you believe
that he is more alive than we are.

Ashes settle on the other side of th windows,
dead leaves drained of sap, and the sky a ghost
all color cone out of it.

(Only a dead man with a lot of power could have made us
like this, in one of his dreams.)


Manuel Vazquez Montalban is one of the younger poets in the book, born in 1939, though he died in 2003. He was a prolific writer who published novels, literary and sociological essays, and popular song lyrics, as well as his more serious poetry.

He wrote a political column for a daily newspaper and was contributing editor for a weekly magazine which was frequently suppressed for its outspokenness. He was sentenced to jail in 1962 for taking part in the Barcelona student demonstrations supporting the miners' strikes in Asturias. He served a year and a half of his sentence.


They talk

of last night's adventures, when
in the chambers of the sea under the lure lights
the fish suffered their daily genocide

she spread herself open on the sand like a simple
mussel in the heat (they let her wash herself off in the sea)

he saw it all from the highest terrace
while he followed the drift of the stars
perhaps the same that appeared n the sky o Yramin
who would never come back

who would never flee from King Mark
because Yramin also had a bikini
with yellow polka dots and lovers on the beach

or maybe she only had other winds, other ships
other sails

and a curt letter she didn't want to mail.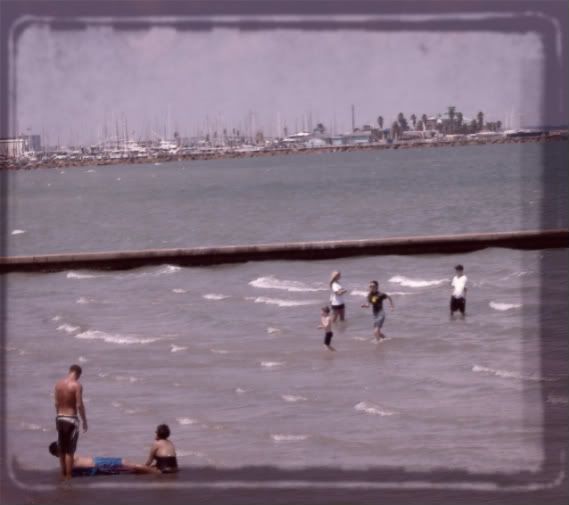 Well, sometimes, you know, it's just a matter of persistence.



melange

i was at Einstein's
this morning, waiting
for my bagel, standing
next to a woman, mid-40s,
blond-but-not-really, victim
of too much sun, too little food,
leaving her looking
like an over-baked chicken leg,
all stringy sinew and gristle
and kneecaps

over done,
excessively ambitious
to deny time,
to be young and beautiful again,
which she no doubt was
in her time, trying to extend her time
as all of us imagine we might do,
if only we try hard enough

like my first poem this morning
piling words on words, like
Yertle the Turtle stacking his turtle subjects
higher and higher,
building a platform of turtles
high into the sky, all
in search of some grand destiny,
a world to see,
to rule,
ending up only grandiose and ridiculous -

the poem started well


summer barely begun and,
already,
i pine for cool fall winds
blowing down from the hills

the rustle
of fallen leaves
pushed down the street
by the wind, multicolored tide

rising -

then stuttering
and floundering, trying
to find
something else
to say, unwilling to admit
that what i had said was all i had to say,
and that wasn't enough
coming up
finally

with another poem,
connected to the first only by
its position on the same page,
the second following along
after the first
like the ugly duckling following
the feathered creature
it assumed was its mother

i am a person built
for other places
other climes,
marooned by some comic fate

to live
in someone else's vision
of a balmy paradise,
the kind of people who find in

desert lizards

and coastal crabs and
snakes who slither through hot sand
boon
companions -

then stumbling on from there
to a conclusion
that concluded nothing,

proving again that, like a fine gourmet meal,
a good poem is not about
the ingredients
but about the master chef that combines them -

~~~

thus i come to this,
an examination of the mess i made today,
the thin gruel
that was my best effort...

and see what's happening again -

i'm drifting off again,
unable to face that there must be
and end to this,
unable to bring to a finishing boil
this melange
of half-baked possibilities -

perhaps
it would be best if i were wise enough now
to take the advice
Miles Davis gave John Coltrane
when the saxophonist lamented
his inability to close out a solo
once started

just take the horn out your mouth,
Miles said

i take the horn out my mouth









The next two poems are by William Childress from his book Poems 1962-1975, a collection of poems from his first two books, Burning the Years and Lobo. The book was published by Essai Seay Publications in 1986.

Childress appeared for years in his Pulitzer-nominated column "Out of the Ozarks" in the St. Louis Post-Dispatch. He also had a national column in Friends Magazine published by Chevrolet, as well as columns in Ozark Airlines magazine and in Sports Afield. His awards include a Golden Quill for journalism, a STORY award for fiction and a number of other awards for his poetry.



From his book Lobo he has this title poem.


Lobo

The winter I turned sixteen,
wolves dropped down from the Wichita hills
and slaughtered cattle for miles around.
I heard of the great three-toed lobo
who had left tracks in the snowy ground
of Beaver Creek, near one of his kills.

No one had evers seen him. His tracks
alone convinced the superstitious
that he was not a ghost. Farmers cursed
their ill-fortune and he greedy wolf packs,
and set traps to no avail. When spring
arrived, I left home, feeling nothing.

Whatever hold the red dirt hills had
was broken. I could not feel where here
was nothing to be felt. I had known
the family cave too long; I could
not say. here were things to be seen,
to be killed, eaten, and not shared.


This poem was in Childress' first book, Burning the Years.


As a Lad, I Slept with My Cousins

As a lad, I slept with my cousins
when they came visiting from far away,
and at first, we slept six to a bed,
girls and boys, feet to heads,
passing thus our youngest seasons.

Then strangely (I don't know when
it first began) our toes ran
wild to roam under quilts
as patchwork as our urges,
and giggles hid guilts.

O God my help in ages past,
where were you the night heaven
brushed me, soft as an angel's wing,
when out of my darkness come light,
and out of my silence came singing?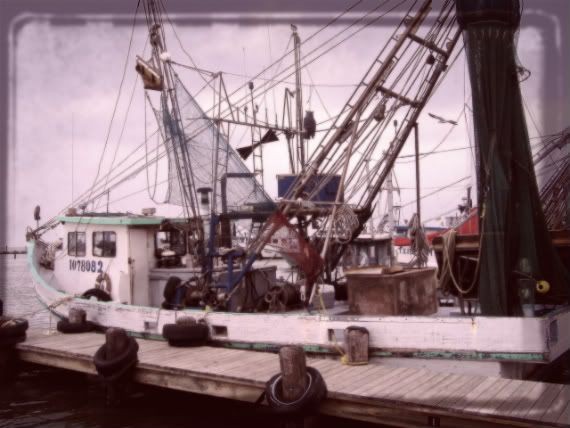 I'm thinking it might be fun, for me at least, to conclude a couple of issues with some older poems.

This first one, for example was published in 2001 in Eclectica, another fine web-zine gone, I think, by the wayside like so many others.



flying a kite with katie

swirls
and dives
and swoops
and loops the loop,
a blue and white kite
against a blue and white sky

katie
beside me,
brown on brown,
with white teeth
flashing in laughter
at the glory of the day

she holds the string,
pulls as the kite begins to stall,
lets loose when a gust of summerwind
lifts the kite and takes it to the clouds

and i hold her

not so tight, she says,
this is hard to do, she says
back off so i can concentrate, she says

and i back away
as a great flurry of wind comes,
billows her dress against her back and legs
and she seems to fly like the kite away from me


This next tiny piece is very old, written in 1967 while I was in the military, serving in an intelligence unit on the edge of the desert of Pakistan's Northwest Frontier. The outpost had most of the things American military units across the world had, all downsized because it was such a small base, a small movie theater, a small bowling alley and a couple of tennis courts. (The only thing it didn't have, for geopolitical reasons, an American flag.)

Most activities, except church attendance, if you did that sort of thing, revolved around drinking, from early morning when you got off a mid-shift until the end of the day, or, at least, until you had to quit drinking in order to appear sober when your next shift started.

living day to day was sometimes and exercise in surrealism, never drunk enough to get into trouble, but never entirely sober.

I was doing almost no writing when I wrote this; it was just one of those moments that seemed to require recording.

The piece was finally published in 1999 in Experimentia, another small web-zine.




summer night

platt kerplatt kerplatt
tennis ball sounds; far-lit court
drunker than i thought




This next next short piece was written at about the same time as the one before, 1967, early 1968, while I was still serving in Pakistan. Our post was a kind of walled island, guarded outside the walls by Pakistani army regulars, the outer edge of a small city on one side of us, tribal lands and then the desert, with the Hindu Kush in the distance on the other three sides.

The poem was finally published on the web in 2002 in Hawkwing, as part of a collection of 30 or 40 of my poems we titled Random Acts of Middle-Aged Reflection.




blackout at the oasis

listen now...
it's quiet!
the sound of a thousand air conditioners suddenly stilled
and our island is one with the desert-blowing night




And one final piece, this one published in 2003 in The Green Tricycle.


dreams strewn like spring flowers

we live
in the context
of our dreams

stories
scattered about us
like a bright covering
of spring flowers
on a mountain meadow

in each story
the hero
is the dreamer.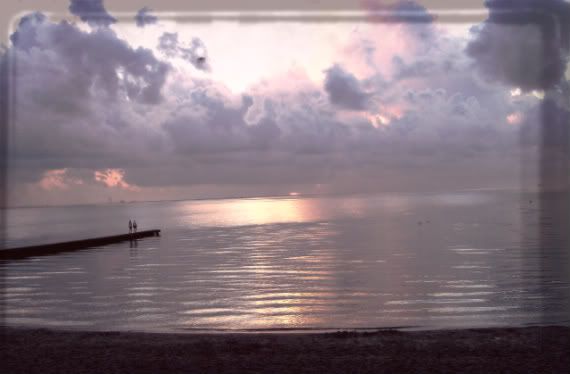 Frequent readers of "Here and Now" know that this is the place where I normally remind everyone that all of the material I borrowed for this blog remains the property of its creators.

All are now reminded.

That part I created is available to be lent to whoever wants it as long the proper courtesy of credit is observed.

Until next week when we'll all warm ourselves around the poetry campfire again, good night and good luck.

i'm allen itz, producer and owner of this blog , as well as procurer of rum rations for all my mateys who toiled with me. Since that's two dogs and a cat, none of whom drink, much, I get most of the grog to myslef.