Sparkling City by the Sea
Friday, April 16, 2010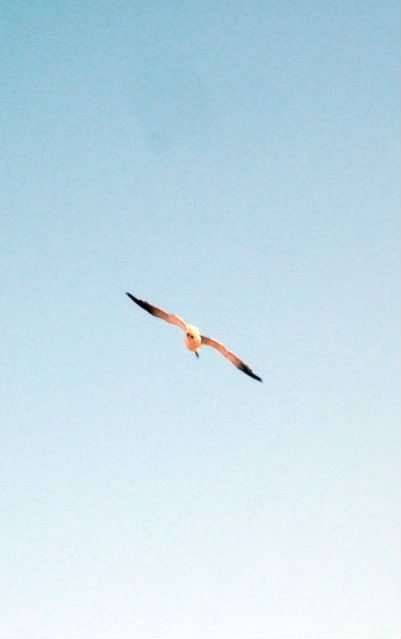 V.4.3.





I want to mention before I lose the thought that I have a couple of poems in Loch Raven Review, a very fine literary journal on the web at



http://www.lochravenreview.net/2010Spring/index.html



I have not been sending my stuff out since I started "Here and Now" several year ago, just haven't had the time. But I know and respect the folks who put this journal out, so, when they ask if I had anything I might want to submit for consideration, I was pleased to do it.

If you are a regular reader of "Here and Now" you have read both of my poems, but there is a bunch of other good, good stuff in this spring issue. Loch Raven Review is a quality piece of work and I recommend it to you.

Also I want to say a word or two about my pictures this week. Last week, I featured wildflower pictures I took on my way to the coast to visit a friend in Corpus Christi, a city of about a quarter million people on the Texas gulf coast. We lived there for 15 years, until moving to San Antonio in 1993. They were some of the best years of my life, in fact.

My pictures this month are of that city. The city, which wraps itself around the arc of Corpus Christi Bay, billed itself as the "sparkling city by the sea" during the years we lived there. Check the photos and you'll see why.

And finally, my featured poet this week is our old friend Christopher T. George. Chris has been with us many times and has been featured a couple of times. He was born in Liverpool, England in 1948 and first emigrated to the United States with his parents in 1955. He went back to Liverpool for a refresher on his Scouse accent, living with his grandparents while attending Rose Lane and Quarry Bank Schools. Chris returned to the U.S.A. in 1968 and has lived there ever since. He now lives in Baltimore, Maryland, near Johns Hopkins University with his wife Donna and two cats.

Chris's poetry has been published frequently, including in Poet Lore, Lite, Maryland Poetry Review, Smoke, and Bogg, and online at Crescent Moon Journal, Electric Acorn, Melic Review, Painted Moon Review, Pierian Springs, the poetry (WORM), Web Del Sol Review, and, often, "Here and Now". Chris is the editor of Desert Moon Review and at Writer's Block Poetry Workshop. He is co-editor, with Jim Doss and Dan Cuddy, of the electronic and print magazine Loch Raven Review. He also has a blog at http://christophertgeorge.blogspot.com/.

Chris's poetry is featured in Poets Gone Wild: An Internet Anthology from Wild Poetry Press (2005) and at The Hypertexts.

He is also the lyricist for Jack - The Musical, written with French composer Erik Sitbon, , and he is an editor at Ripperologist magazine published in the UK.

Here's the full menu for this month.





Me
morning on the coast

Michael Waters
The Furniture Maker

Leslie Ullman
The Split

William Stafford
Both Ways

Elizabeth Libbey
Forcing the End

Christopher T. George
Charades and Metaphors
The State of the Onion
Purple Patch

Me
how things begin; how things end

Japanese Death Poems by:
Daido Ichi'i
Kaso Sodon
Enni Ben'en
Bokukei
Chosui
Sunao
Taiyu
Toko

Me
comrades-in-arms

Gu Chen
Far and Near
The Alley
Curriculum Vitae
Grave Bed
The God Said

Barbara Lamorticella
A Liturgy for Trinity

Christopher T. George
Noli me tangere

Me
looking for a fork in the road

Osip Mandelstam
The Stalin Epigram
Leningrad

Me
fat river fish

Christopher T. George
Two Bucks for Sister Maura
Me and You
Some Baltimore Snowfall Philosophy

Lourdis Gil
Man Conceived

Ruth Behar
Returning

Augustin Acosta
I've Never Seen It Snow

Pedro Medina
A Poem for the Epiphany

Me
mysteries

Arthur Munoz
New Kid on the Block
Extra!
On F Street
23rd Street

Me
trade-off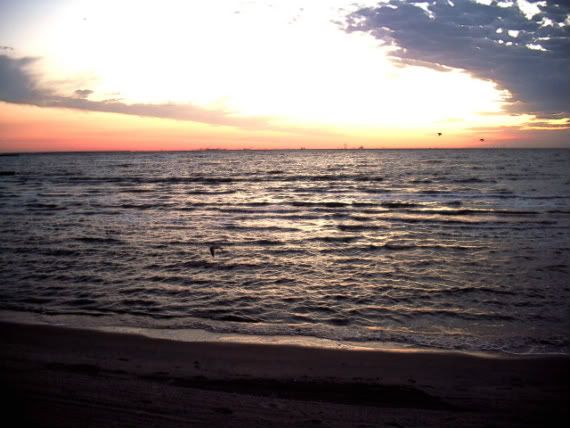 I start this week with my own poem, written last week during my visit to the coast.



morning on the coast

gulls,
sketched
like running w's
dark
against the peach
sky
of early dawn

two pelicans,
great wings spread
great heads arrow-straight ahead,
such ridiculous looking
animals
on the ground
or sitting grey-eyed on a harbor pier,
their power and grace and beauty
only seen when they're
aloft, wings, with great slow strokes
carrying them inches
above the water

the water,
the bay,
placid and still
with the moon's rise
last evening,
awakened now
and roughed
by the rising sun

slapping hard
against
the beach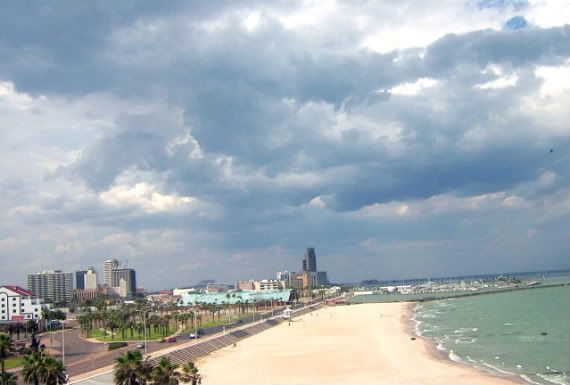 The next poems are from Three Rivers - Ten Years, an anthology of poems from ten years of issues of the Three Rivers Poetry Journal. The collection was published by Carnegie-Mellon University Press in 1983.




The first poet I have from the anthology is Michael Waters. The book provides no information on their poets but names, so I'll do the same.


The Furniture-Maker

On nights I can't sleep
the moon unlocks the house
like an ex-wife
removing the furniture.

She has her own key,
no one understands it.
Stick by rotting stick
she carts away the darkness.

Soon light settles in corners
like soft chairs,
or gathers in a quiet beauty
to suggest a white piano.

I play sonatas till dawn.
I weave rugs onto the floor.
I try to hammer something too heavy
for a woman to carry on her back


The next poet from the anthology is Leslie Ullman.

The Split

All evening I carry myself
gently. Finally, rain
softens our lawn. In another
woman's room, your sorrow lifts
all at once and leaves you
amazed. Her hand on your cheek

is more real than any secret flesh.
This rain sounds like women
whispering among themselves,
and I want to tell you,
I can feel them touch my face.
I see her touch
lets you out of your large body

as though a child
of your own stood beside you.
I see a sad woman,
her fine, luminous hair;
she sees herself
as a rumor, and now you must
tell her not to leave you.


Also from the anthology is this short poem by William Stafford


Both Ways

Two things crossed Main Street:
the morning train always telling
its caboose to hurry, or so my father said
when we watched it pass; and
he little unassertive ghost,
that woman my mother told about, falling
all her life past people's windows,
trudging home to that old house
by the river where she starved one winter
and we didn't even notice she was gone.


And now this last poem from the anthology by poet Elizabeth Libbey.


Forcing the End

This story has been going on so long,
I want now
to turn the page until

I'm a girl in her swing,
pushed higher, swung out, tuckered
at the knees, forcing
the rafters of her house to collapse.

On her face the lips
don't move: some things are told
by breathing. While you sleep, she just
keeps swinging. There is no
star, no deep water
she's welcome to.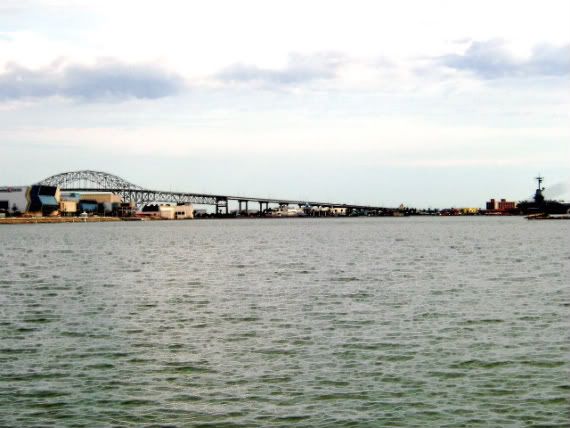 I'm starting right off this week with three poems by our feature poet Christopher T. George, all showing the marks of Chris' bright humor.



Charades and Metaphors

I told you the truth but you didn't believe me.
Now I wish I had stirred my spoon in her honey pot,

dropped my anchor in her torrid tropical lagoon,
dipped my nib in her dusky inkwell.

Let's play nuke that metaphor, shall we?
Our relationship is a junked book.


The State of the Onion

First off, it stinks.
And there are so many layers,
no wonder nothing gets done.
Or undone.


Purple Patch

Okay so we've hit a purple patch; what goes
up surely must come crashing down: the bloom
is off the rose....the bloom is off your snatch.
I strained too hard to impress you, only impressed
myself...Jesus, we've hit a purple purple purple patch.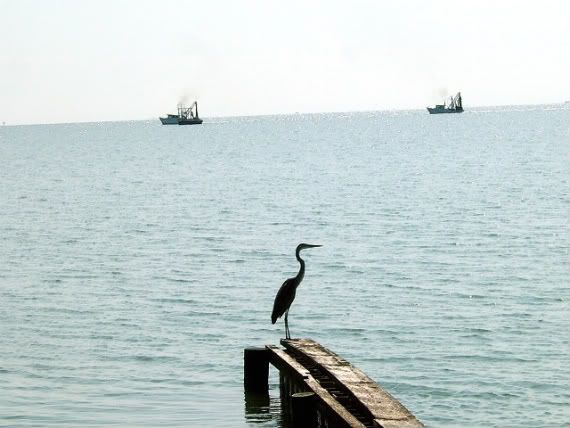 here's another of my new poems.



how things begin; how things end

today
like every day this week
starts in a mist of gloom and fog

no sign yet
what kind of day it will be

rain or bright sunshine
both
still possible this time of year

no guarantee
like much in life

that the way things start
will tell anything
about how they will end

that's the way i started
down my own life's road

uncertain
and unconvinced
and unclear as to what things were to be

delaying
as long as possible commitment to any direction

until i began to gather my inspirations
one by one,
some from life; some from books

like Eric Hoffer,
the longshoreman-philosopher
whose thin little books

made the largest part
of who i was and who i am

and Harry Golden, publisher
in South Carolina of the Carolina Israelite,
whose essays taught me about kindness and decency

and the rationalist philosophers
who taught me to believe in my mind

and Ayn Rand
who taught me the value
of self and the dangers of selfishness

and those who, not from books, but directly and personally
influenced my life

like August Grusendorf whose classes on social ethics
showed me
the shallow destructiveness of self-centered living

and Norm Petersen, from whose example i learned
poetry is about eagerness to live broad and wide

about the blood and soul of life itself
with all it's slips and slides and ambiguous truths,
joy and despair and uncertain endings

these and more, my mentors,
my inspirations, long gone,
their absence a void in a life

that still searches
for the excitement they brought to living

today i still wait for the day
to become what it will
and for my life, like the day, to find its way

i too still wait, on my own now,
like never before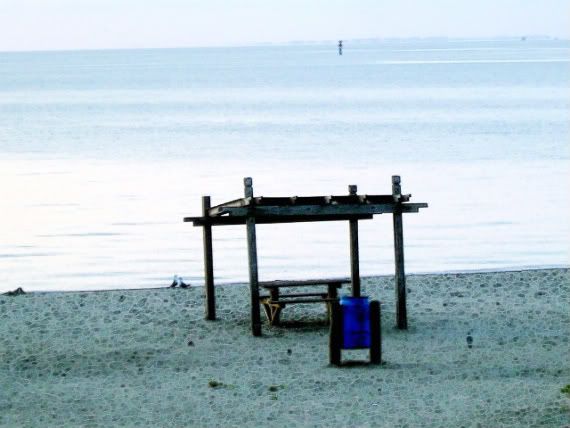 Next I have eight "death poems," four by Zen monks and four by haiku poets. The poems are from Japanese Death Poems, published by Tuttle Publishing in 1986.

There was a centuries-old tradition in early Japanese culture of writing a final poem as death approached. Many such poems were indeed written on the poet's death bed; many others were prepared ahead of the event, to guarantee that such a poem would be done when the time came. No chance was taken with last minute writer's block.

The poems were obscure for most non-Japanese readers for many years. A majority of those in the book were gathered and translated for the first time.



First, here are the poems by Zen monks.


The first of the monks, Daido Ichi'i, died on the twenty-sixth day of the second month, 1370, at the age of seventy-nine.


A tune of non-being
Filling the void:
Spring sun
Snow whiteness
Bright clouds
clear wind.


The second of the monks, Kaso Sodon, died on the twenty-seventh day of the sixth month, 1428, at the age of seventy-seven.


A drop of water freezes instantly -
My seven years and seventy,
All changes at a blow
Springs of water welling from the fire.


The third and most ancient of the monks, Enni Ben'en, died on the seventeenth day of the tenth month, 1280, in his seventy-ninth year. A teacher all his life, he couldn't help but give one last less on the occasion of his death

All my life I taught Zen to the people
Nine and seventy years.
He who sees not things as they are
Will never know Zen.


The last of the four monks is Bokukei, dead on the sixteenth day of the fifth month, 1869.


Cuckoo, I too
sing, spitting blood
my welling thoughts...


The first of the haiku poets, Chosui, lived to the age of sixty-nine, dying on the fourth day of the fourth month, 1769.


I wait, white clouds
and dark clouds passing -
a cuckoo cries


The second haiku poet, Sunao, died young, thirty-nine years old on his death in 1926.


Spitting blood
clears up reality
and dream alike.


The third poet, Tairyu, died at the age of sixty-nine on the twenty-sixth day of the fourth month, 1747.


Flowers bloom a score of days -
I threescore years and nine,
and now dawn breaks.


The last haiku poet, Toko, was eighty-six when he died the eleventh day of the second month, 1795.

His take on the death poem business seems to my western eyes clearer than many others.


Death poems
are mere delusion -
death is death.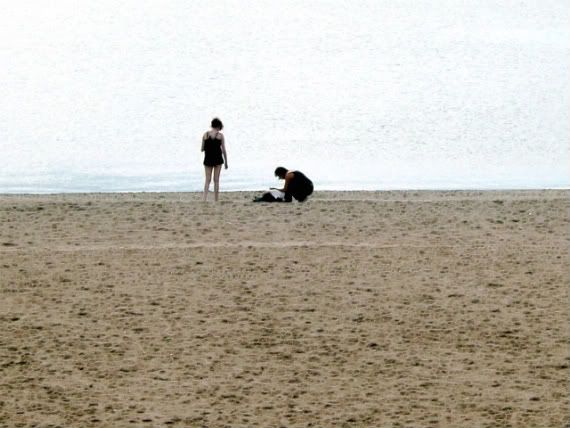 Here's a short piece I wrote recently, celebrating an occasion.



comrades-in-arms

lunch
with an old friend
long absent

comrade-in-arms
in battles
no one remembers but us

both now
in the closing years
of a satisfied life

still proud
that we fought the good fight
together

that we sometimes won
and sometimes
lost

but always for the good,
win or lose
always for the good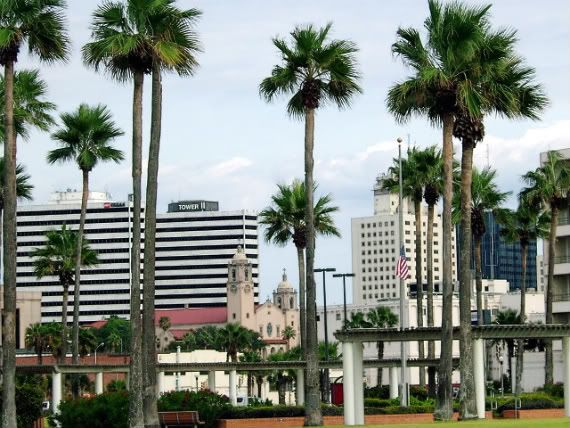 The next poems are by Gu Chen from his book Nameless Flowers, published in 2005 by George Braziller, Inc.

He was born in 1956 and died in 1993. He was a modern Chinese poet, essayist, and novelist and a prominent member of the "Misty Poets," a group of Chinese modernist poets.

Cheng began life in privilege as the son of a prominent party member. His father was the army poet Gu Gong. At the age of twelve, his family was sent down to rural Shandong for "reeducation" where they bred pigs.

In the late 1970s, he became associated with the journal Today (Jintian) which began a movement in poetry known as "menglong" meaning "hazy, obscure". He became an international celebrity and traveled around the world accompanied by his wife, Xie Ye. The two settled in Auckland, New Zealand in 1987 where he taught Chinese at the University of Auckland. In 1993, Gu Cheng hung himself after murdering his wife.

The poems in the book were translated by Aaron Crippen.



Far and Near

you
look at me
then look at the clouds

I feel
when you look at me you're far away
when you look at the clouds you're near

1980.6


The Alley

the alley
crooked and long

has no door
no window

you carry an old key
knocking on thick thick walls

1980.6


Curriculum Vitae

I'm a sorrowful child,
never grown up.
From the grassy north shore
I followed
a bright white road into
a city full of gears,
narrow alleys,
wooden shacks, each lowly heart.
In a bland haze of smoke I
keep telling green stories.
I believe in my listeners -
the sky, and the sea spray.
They will cover my everything,
cover my undiscoverable
grave. I know then
the grasses and wildflowers
will gather, as the light dims,
kissing over my sorrow.

1980.10


Considering his end of murder and suicide, it would be very interesting to read his poems as that end approached. The closest this book has to that is these last two poems, both written in 1988.


Grave Bed

I know death approaches it's not tragic
my hopes are at peace in a forest of pines
overlooking the ocean from a distance like a pond
afternoon sunlight keeping me mottled company

a man's time is up and a man's world goes on
I must rest in the middle
passersby say the branches droop
passersby say the branches are growing

1988.1


The God Says

ashes too
have lives
they float in the wind
go courting in smoke
caress on warm airs
in quite a few places they
seek me

1988.3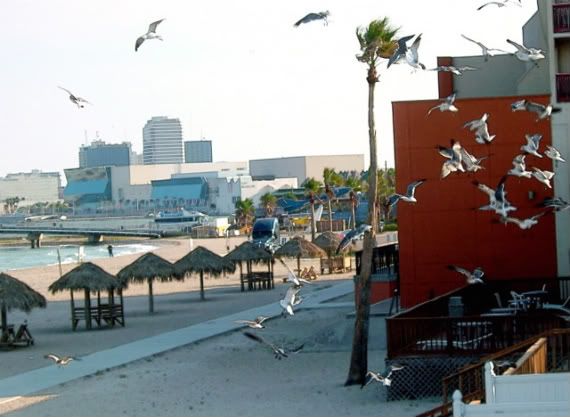 The next poem is by Barbara LaMorticella, from the anthology Atomic Ghost, published by Coffee House Press in 1995.

LaMorticella lives in a cabin in the woods outside Portland, Oregon. She has edited or co-edited three collections of Portland poetry. In 1997, her second collection of poems, Rain on Waterless Mountain, was a finalist for the Oregon Book Award. In 2000 she received the first Oregon Literary Fellowship for women writers and, in 2005, was awarded the Stewart H. Holbrook Literary Legacy Award by Literary Arts and has twice been nominated for a Pushcart Prize.

She has, for years, hosted a regular poetry program, The Talking Earth, on KBOO-FM in Portland.



A Liturgy for Trinity

I.

Our fathers of the atomic industry
thought there was a chance
New Mexico might be destroyed
when they exploded Trinity,

or even the entire earth
would flash. They took the chance

stationed soldiers in bunkers and foxholes
close to the blast to see...

"I was driving my sister home, and we were
about 20 miles away, when she looked out the
window and shouted, 'What's that light?' The thing
is, my sister is blind..."

Oh immense light boiling out of the ground:
iridescent colors - red, purple, orange:
pistons and wheels like ten suns moving across the sky.

"We were in this big desert when the bomb went off,
and suddenly the desert looked tiny and the mountains looked
tiny. I've never seen things the same since."

Petals of light falling on the backs of the
animals in the fields,
spokes of light spinning in the genes of the unborn,
saucers of light landing on the platelets of the blood,
coins of light across the eyes of the now dead.

Our mute mother of this atomic age,
we need to see things never the same again also.

Never again only two eyes with their left and their right
separated as soon as they're named.

Never again, please, the third eye with its blindness:
this eye of the Trinity waving a green goodbye.

There needs to be more than a fourth eye that shrinks like a
violet from the light of the blaze.

For even five eyes aren't enough to help us see over the top
of this huge pile of bodies...

so we've opened the sixth eye of smoke
and the seventh of darkness.

II.

Seeking perfect security, the world in 1980
spent a million dollars a minute on defense.

The fathers turn away from each other, but are
joined at the waist by the hinge of their darkness.

In the last days of the Piscean age,
perfect materialism snorts uranium like cocaine;
perfect spiritualism builds a nuclear submarine called
Corpus Christi, watches the seas boil.

Without telling them,
Russia used the people of the Urals like mops
to wipe up a nuclear accident.
When today's army talks about integrated battlefield,
it means a field where the soldiers are nuked & gassed & shot
all at once. Still, the Ayatollah said death is preferable
to an imperfect world.

In the last days of the Picean age,
CIA agents passed out LSD on Haight St.

The President ordered opium stockpiled outside the cities
for after the blast.

No matter what happens,
Corpus Christi is secure -

The rights of the bodies of Christ
to form a huge pile reaching all the way into the sky.

III.

Light a candle for Thomas O'Dell
Portland lawyer who died of leukemia at 45
20 years after he was a soldier
at Yucca flats.

He didn't ask to have x-ray vision,
but after he'd stood with his back to the blast,
shielding his eyes as he'd been told,
and saw - clearly - his hands with the blood in them,
and the bones white, cuneiform, startling -

he was never the same again. Some unknown
line of defense breached. All the mute bones
articulate:
his hands like mountains trembling in the sky,
his hands a puzzle heaped on his wife's thing,
his hands two piles of coins.

**

Sometimes when it's nearing dusk
there's a sheen on on old boards
and of the surface of the black soil

as if the sky had come to nestle in things,
meeting them on their own terms for a change,
with a blue that's neither melancholy nor cold.

In the course of this kiss, this delicate exchange
the light is ineluctably drawn into the cut grain of things
and the darkness has stars folded up into it
like blossoms of light...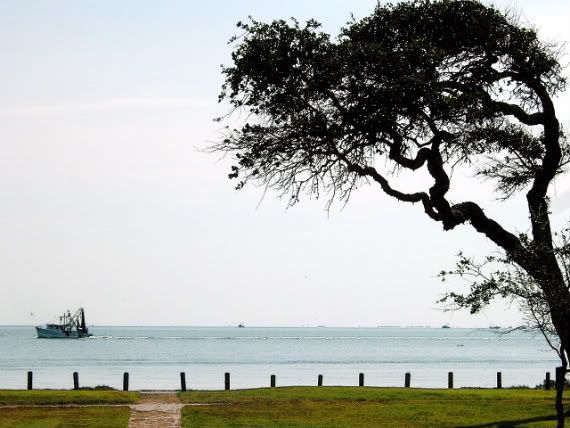 Here again is my feature poet Christopher T. George



Noli me tangere

Daddy, must there be blood?

Though your corporeal presence has deserted me,
I still think of you, thirty years on,

wonder if you really cared for me.
You reach out to me and I flinch.

Now I help your shriveled widow into the toilet.
Everything's come full circle,

now I'm an old man, almost your age
when you passed - ice on the Anacostia,

felled trees dusted with snow, unspoken words,
words that should never have been spoken.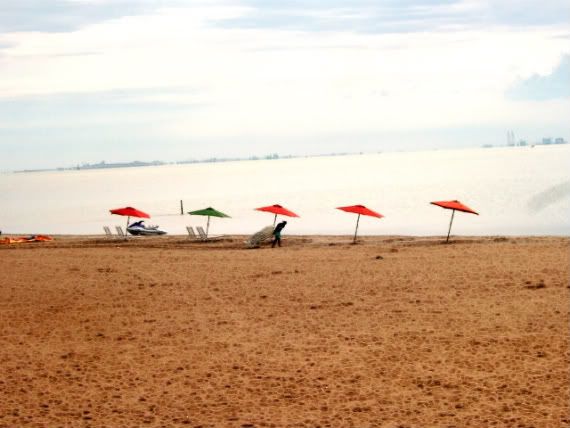 The next poem is another of my "writing-a-poem" poem, maybe not so interesting to anyone who hasn't tried to do it. But then it might be - everyone has creative energies and instincts and this poem could be about anyone looking for a creative moment when creativity is unblocked.



looking for a fork in the road

writing a poem
is like looking for a fork in the road

some nexus
where the universal forces of

this-is-the-way-things-are-going-to-be-today
can be left behind

for a diversion,
appearing as if from nowhere,

to a less traveled road,
a something-different road

a road of unexpected vistas
and sights for sore eyes

needing to mend
from forever seeing

shadows
and slow-moving shapes

that blur all that passes -
that never show the sure sharp edges

of how it feels
to pass the day in the company

of thoughts
unattended by the universal forces of

this-is-what-you-will-think-today
freed from the forces of

you-will-not-fly-today nor will you delight
in the light bounce

of unleashed and untamed
inspiration, a sneak attack of serendipitous

truth
gaily captured

such pleasures only snared
on that fork in the road

appearing
as if out of nowhere

just in time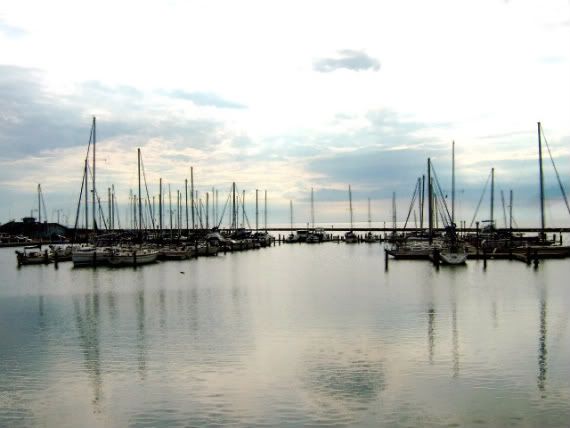 The next two poems are by Osip Mandelstam from the anthology, Against Forgetting, published by W.W. Norton in 1993. The book brings together poets who bear witness to the wars, torture, exile and repression experienced by people over the 20th century, from the Armenian genocide to Tianamen Square.

Mandelstam, a Warsaw-born Russian poet born in 1891, was arrested in 1934 for reading his poem, The Stalin Epigram to a group of friends, one of whom must have been an informer. After three years of exile, he was arrested again in 1938 after his return to Moscow. He was sentenced to five years in a labor camp, but died in a transit camp near Vladivostok.

The poems were translated by W.S. Merwin and Clarence Brown.



The Stalin Epigram

Our lives no longer feel ground under them.
At ten paces you can't hear our words.

But whenever there's a snatch of talk
it turns to the Kremlin mountaineer,

the ten thick worms his his fingers,
his words like measures of weight,

the huge laughing cockroaches on his top lip,
the glitter of his boot-rims.

Ringed with a scum of chicken-necked bosses
he toys with the tributes of half-men.

One whistles, another meows, a third snivels.
He pokes out his finger and he alone goes boom.

He forges decrees in a line like horseshoes,
One for the groin, one the forehead, temple, eye.

He rolls executions on his tongue like berries.
He wishes he could hug them like big friends from home.


Leningrad

I've come back to my city. These are my own old tears,
my own little veins, the swollen glands of my childhood.

So you're back. Open wide. Swallow
the fish-oil from the river lamps of Leningrad.

Open your eyes. Do you know this December day,
the egg-yolk with the deadly tar beaten into it?

Petersburg! I don't want to die yet!
You know my telephone numbers.

Petersburg! I've still got the addresses:
I can look up dead voices.

I live on back stairs, and the bell,
torn out nerves and all, jangles in my temples.

And I wait till morning for guests that I love,
and rattle the door in its chains.

Leningrad, December 1930ME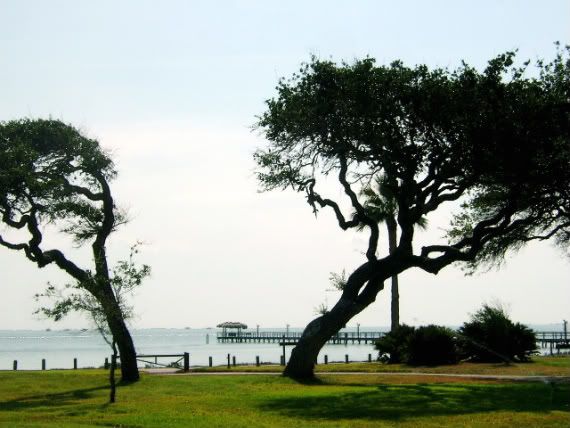 And sometimes, that "fork in the" road mentioned earlier just doesn't want to come. That's what this poem is about.



fat river fish

usually
i count on conversation
around me
for inspiration

that's why i do most all
of my writing in places like
coffee shops
and restaurants

where life buzz-flows
like a river
around a low island,
a steady flow of ideas,
buckets-full of ideas -

inspiration like fat river fish,
just waiting to be gathered in a pail
and brought home
for the frying

but today
there is no peace on the river
no fish, no ideas,
today it is a bus station -

today, loud voices,sharp echoes -
and all is transient - gone
before i can find any meaning
in it, all just a short bus ride from forgotten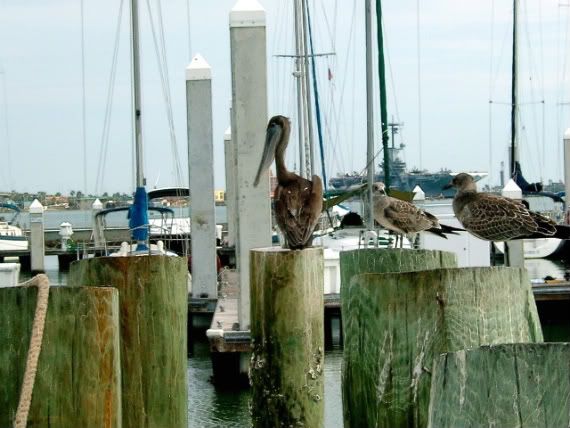 Now, here are three final poems tis week from feature poet Christopher T George. Thanks, Chris, for letting us read you work.



Two Bucks for Sister Maura

For Sister Maura

When Haitian earthquakes weigh, those black,
dusty bodies hauled from pummeled buildings,
that the book I find at last by my late teacher
is remaindered, sold and resold for two bucks
seems a cheap thought. The poem she wrote
about the three nuns and a lay worker raped
and murdered by a Salvadoran death squad
"loose hanging heads gaped with gun holes":
Ita, Dorothy, Jean, Maura. Dilemma!
Should I instead choose the flash poetry
of the rock artist, much higher priced,
the still living and better-known scribe.
I choose the blind bard who sold her mule
and went back into the cave to teach.


Me and You

You could have torn into me, flayed me
for what I did: about to leave for work
you found I'd taken your car keys from
the drysink by the door: Say it isn't so!

But you phoned me as my train was hurtling
to D.C., the first day after the big snow,
enforced lay-off. I bundled off next stop,
at New Carrollton, stepped in a white mess
of ice-melting chemical on the platform,
smeared my boots, and caught the next train

straight back home, replanned my day, aargh.
I could have been on the menu, parts of me
advertised for ravishment at McDonald's.
It is what we choose, the shoes we wear,
the decisions we make, the routes we take.


Some Baltimore Snowfall Philosophy

So I'm down in the Hopkins Deli buying
the last kitty litter and half gallon milk
and the boss behind the counter says:

"This weather's good for me. I pray
to the God of Snow. We Hindus have
it best - we have a god for everything.

"And all you have is Jesus, he's over-
worked. Too much for one man to do."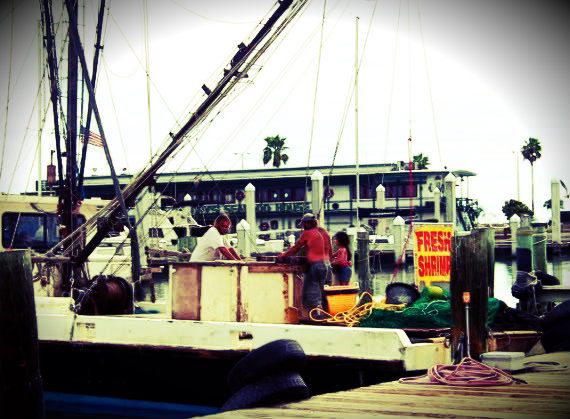 Here are poems by several poets from a small anthology of contemporary Cuban poetry, Burnt Sugar, published by Simon & Schuster in 2006. It's a bilingual book, with poems in Spanish and English on facing pages. The poems have been translated by Lori M. Carlsonin those cases where they were written originally in Spanish.



The first poem is by Lourdes Gil. Gil was born in the La Habana province of Cuba in 1950. She has lived in the United States since 1961 and currently teaches in the Department of Latin American and Caribbean Studies at Baruch College. She is a translator and cultural critic, as well as a poet.


Man Conceived

There is a humid order making its premiere in clay
an echo in adobe scent
a vastness inhabited by sound
a buzzing in the cortex

Language, alive, goes scheming in earth
stiletto thought
the erect idea in synovial matter
(ah, incense)
membrane of bean, pelisse of certainty.


Ruth Behar is professor of anthropology at the University of Michigan. She is the author of Translated Woman: Crossing the Border with Esperanza's Story and editor of Bridges to Cuba, among many other publications.

This is her poem.


Returning

I am going home.
I have the passport
with the four names
that once belonged to me
from the country we left

before I knew I had a country
before I knew I had no country.
Kuba, the promised land of jews
krazy to take a boat going anywhere
so long as it let them off in Amerika.

I cannot eat.
I am vomiting up my heart.
I am hearing the voices
of long-dead relatives.
My own life scares me.

I am going home.
Mami has told me
I may not come back.
Papi has told me
not to talk to much.

And there I am
again, in a small place
made huge by fear and forgetting
the way shadows haunt
when you won't look at them.

I see the two-bedroom apartment
where I would have grown up
as crowded as we did in New York.
I return to streets that don't
remember me, no matter how hard I step.



The next poem is by Agustin Acosta. Born in Matanzas, Cuba, in 1886, he came to the United States in 1972. In 1955 he was named National Poet of Cuba. A writer of essays, articles, letters, and poems, he died in Miami in 1979.


I've Never Seen It Snow

Love, I've never seen it snow. My poor peaks
love the sun. They are ignorant of frost and cold.
The blue sky makes a magic roof
and winters are translucent, brief.

I am a child of the tropics, and all my visions
are of clear auroras, glittering sunsets.
My chain of dreams has no more links
and now I know my path's direction.

I ignored your love of snowcaps,
somber hours, withered roses,
and in a flickering night among the shadows I saw you,

apart from the sweet brilliance of my moonlight.
And upon you, a mountain yourself, dream-made, a
cosmic indifference snowed.


My last poem from the anthology is by Pedro Medina, a poet, translator, and novelist. He was born in La Habana and has lived in the United States since 1960. His published work includes Pork Rind and Cuban Songs, Arching into the Afterlife, Exiled Memories, A Cuban Childhood, The Marks of Birth, and The Cigar roller.

Based on this poem, at least, I really like this poet and will be looking for his books, and if I find them, you'll be reading a lot more of him here.


A Poem for the Epiphany

for Ellen Jacko

It snows because the door to heaven is open,
because God is tired of working
and the day needs to be left alone.
It snows because there is a widow hiding
under her mother's bed,
because the birds are resting their throats
and three wise men are offering gifts.
Because the cloud are singing
and trees have a right to exist,
because the horses of the past are returning.
They are gray and trot gently into the barn
never touching the ground.

It snows because the wind wants
to be water, because water
wants to be powder and powder wants
to seduce the eye. Because once in his life
the philosopher has to admit
to the poverty of thought.
Because the rich man cannot buy snow
and the poor man has to wear it on his eyebrows.
Because it makes the old dog think
his life has just begun. He runs
back and forth across the parking lot.
He rolls in the snow. He laps it up.

It snows because light and dark
are making love in a field where old age
has no meaning, where colors blur,
silence covers sound, sleep covers sorrow,
everything is death, everything is joy.









I've written about the mysteries of death often, but just as mysterious, if not more, are the mysteries of living.



mysteries

ever mysterious and dark
is death,
but equally so,
life
and it's most mysterious aspect,
love

some say love
is an evolutionary response
to the needs of survival for
weaker species,
and that might be true,
for love creates bonds that protect
offspring, while lust,
creator of offspring, is a transient thing
that ebbs and wanes,
insufficient to withstand
the crucible of time

but there is more to
it

we are not unique
in our most primitive need
not to face the dark
alone, the reason
creatures of the wild
came to sit with us
by our fire, coming, in time,
as close to love
as their kind is able, growing closer
as we sat the long dark
nights together

finding the same comfort
in our own kind,
finding something deeper
than the simple directives of lust,
huddled in our cave,
warmed by warmth beside us,
challenged,
unlike with our wild companions,
by another mind, another soul
to mirror our own, the mysteries of love
showing us the deeper mysteries of ourselves

so even today
we are not complete
without love or memories of love
that leave us never lonely and alone
in the vast empty
that is more than most can bear, even
in these, our most comfortable times,
we live not well,
are not complete,
without the comfort of another's love
to console us in our mortal
passage

~~~

at least one love

what we need,
what we deserve

arms
or memories of arms
holding close as the dark night
makes its way
through bleak hours

memories,
like the sun rising
before
the dawn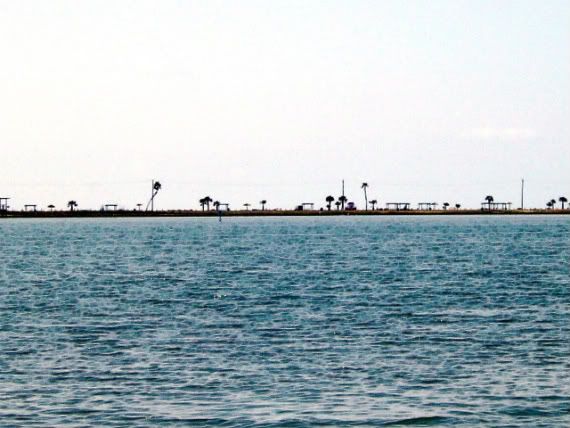 The next several short poems are by former San Antonio police officer Arthur Munoz, from his book From a Cop's Journal & Other Poems.

A Marine Corps veteran of both World War II and Korea, Munoz was born in Los Angeles in 1924, then moved with his family to Texas to complete high school in Corpus Christi. (See my photos from Corpus Christi in the last issue.)

He went on to attend A&I University and, briefly, St. Mary's Law School in San Antonio. He served in the San Antonio Police Department for 23 years, as a patrol officer, investigator, and homicide detective. After retiring from the police department in 1976, he worked for the Texas Department of Human Resources as an investigator. For a number of years he was Poet in Schools for San Antonio School District.

He has published both poetry and a play, performed at St. Mary's University. This book was published by Corona Publishing in 1984.



New Kid on the Block

Old folks wait for the other
to say "hello,"
respecting each other's privacy
while bursting to knows them.
But not the kids.

Right away the new kid
can complete the baseball team
or be the entire left side
on the James Street eleven.

And his name?
Who cares...
sooner or later he gets one
and that's what they'll yell
when they need him.


Extra!

What little difference
in yesterday's paper
and a beaten man
when you see both
at the mercy of the wind,
crumpled in a doorway.


On F Street

On the old bed
lies a woman,
her hands
on her tired thighs.

Haloed by the neon flashings
coming through the window
from the street,
she waits.

He leaves.

She places the money she has earned
on the dresser -
less some change, set aside
to buy candles in the morning,
for the Lady of Sorrows
whose image hangs on the wall -
then sighs
and goes to sleep.


23rd Street

There used to be fences
on 23rd Street
a forest of pickets
catering to resident flowers,
and trees
whose branches wove
the sunrays into welcome shade.

Now, paint peeling,
they lean and lie
on each other
trying in vain
to keep out the weeds
and the shoving of time.

On 23rd street
the city is dying.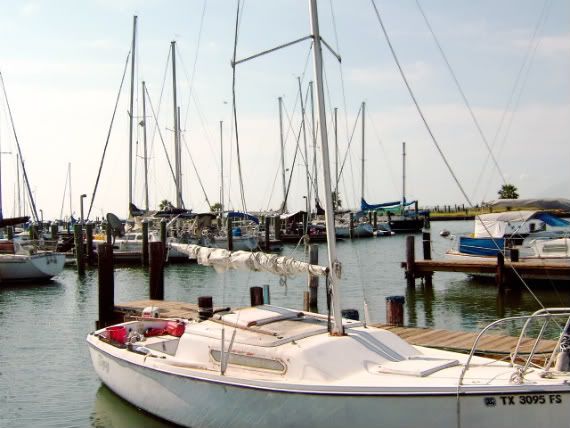 This is my last poem for this week. It is a good follow-on to my previous poem, "mysterious," making, despite all my complaining, an important discovery.



trade-off

yesterday
was doctor-day
and a week before
lab-day,
the same pattern as always,
labs, then a week later, the doctor

all to see
what condition
my condition is in
and the answer, naturally,
is, conditional

one of ten factors better

one of ten factors worse

and eight of ten
about the same, not so good,
and...

after fifteen years
the routine is beginning to wear on me

fifteen years
of labs and doctors,
of sticking needles in myself
twice a day,
of buckets full of pills,
of watching my daily withering
in the mirror

fifteen years and it's all
getting kind of old
but...

fifteen years
and i'm still getting kind of old as well...

still alive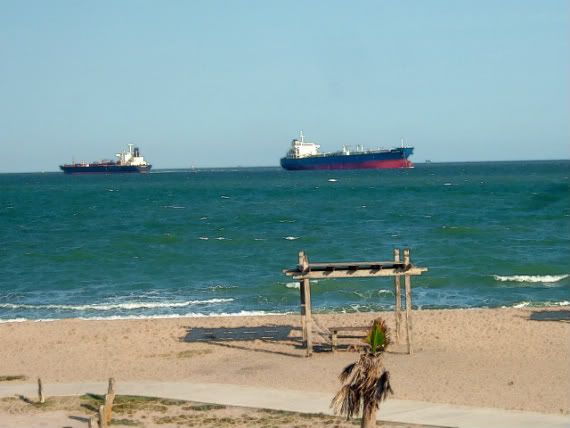 Like the ships coming and going at the port, this week has come and is now gone.

As you wave goodbye, sniffing back tears, remember all the poems that came with the week were only borrowed by me and remain the property of their creators. My stuff is available for borrow, but only if you tell where you got it.

I am allen itz, owner, producer, and captain of this blog and willing to go down with the ship if required, unless nobody's looking.