Not-So-Wild Flowers
Friday, April 02, 2010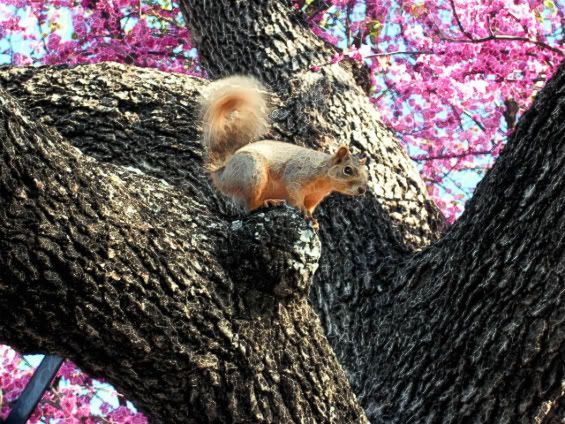 IV.4.1.





Before anything else, I need to tell you that my spellcheck went crazy and replaced words it didn't like or know with words it did ("wildflower" becomes "wildfire", for example), all without telling me. I think I found all of the weirdos in my final proof, but if you see something that looks wrong or out of place, I'd appreciate you're letting me know. There's always a chance I screwed up, but it more likely my crazed spellcheck's fault.

My email addres is:



allen.itz@gmail.com.




That said, on with the show.

I had intended for this issue of "Here and Now" to be a "wildflower" issue. Turns out, after spending most of the day last Saturday driving through the hills, I'm a week or two early. It will be another couple of weeks before the Texas hill country wildfire extravaganza begins this far north.

Not being deterred I've decided that this will be a "not-so-wild flower" issue, with pictures coming, mostly, from previous Spring road trips, a few from the San Antonio Botanical Gardens and a few more from the Lady Bird Wildflower Park in Austin.

Even though suffering wildflower shortage angst, I'm very happy to have Alex Stolis as my featured poet this week. Alex is here with a preview of his upcoming chapbook On the run with Dick & Jane due to be released soon by Pudding House Press. His email to me also included the good news that Recycled Karma Press will publish an e-chap version of Tarocchi appropriati (the tarot card poems that were also featured here some time ago).

The problem now, how to pick six, and only six, poems out of the book for you to read here.

So, getting down to it, here's my posse of pretty darn good poets for this week.




Stephen Berg
Aztec poetry and song fragments translated

Alex Stolis
(Midnight) Friends & Neighbors

Me
Joseph's coat

Steve Healey
bless you

Me
flowers and shoes and poets and painters and bricklayers, too

Alex Stolis
(1 A.M.) Times & Places

Stephen Dobyns
What Good is Love Unless it's Aggressive
The Morgue Attendants Clutch Their Keys

Alex Stolis
(2:14 A.M.) Fun wherever we are

Me
poems for the poet when six lines seems like long-haul trucking

Siefried Sassoon
The Road
They
A Whispered Tale

Me
when She's ready and not a moment before

Alex Stolis
(2:52 A.M.) Days & Deeds

Susan Holahan
How to Stay Alive at Rocky Flats
Fancy Clothes, Cars and Diamonds

Alex Stolis
(3:15 A.M.) Panoramas

Me
Jacob's ladder

Pablo Neruda
One poem, untitled

Me
let me be perfectly clear about this

Alex Stolis
(3:35 A.M.) We come & go
Attempting to learn Tai Chi

Alice Walker
South - The Name of Home
Hymn
The Democratic Order of Things: Such Things in Twenty Years I Understood

Me
in the last days of March in South Texas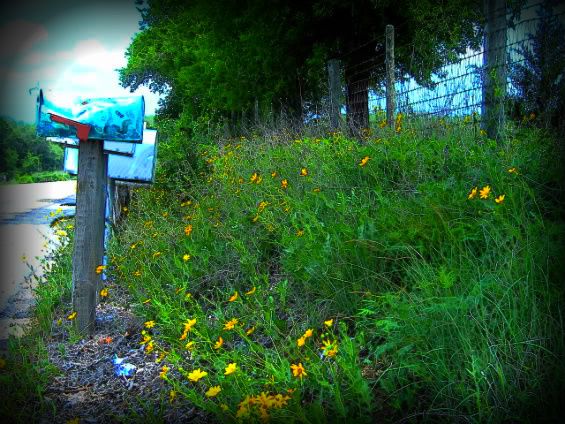 Included in The Steel Crickets, Versions 1958-1997, a collection by Stephen Berg published by Copper Canyon Press in 1997, is a section, "Nothing in the Word," of fragments of Aztec poetry and song.

Berg, refreshingly, does not call himself a translator (a profession requiring a specific skills) of the works in the book. Instead, his work is described as "an exploration of the vision of poets from other cultures...neither pure translation, nor strictly invention or paraphrase," but, like a jazz musician's music, improvisations on the works and themes of others. This, requiring a whole different but equal set of skills, allows Berg to find new in the old. And I like what he does with these skills very much.

There are way to many of the Aztec fragments to use them all, but I've selected a few I found particularly cool for one reason or another.



which flower
should I believe in
born here
O first one
which gift
in the place where both sides are

~~~~~

with ropes of flowers
our flowers are braided together
beautiful is your word
you breathe it here O first one

~~~~~

so many wings come here
dipping honey and speak here
in your house Oh
god

~~~~~

only with our flowers can we find pleasure
only with our songs does our sadness dissolve

~~~~~

black flowers wrinkled with gold
fill the beautiful song
the singer sings with the veins of the eagle
with many flowers torn from man

~~~~~

on the edge of war near the bonfire
we taste knowledge

~~~~~

over there now
it revolves throbbing
the bee
her gold flowers open
there you are O first one

~~~~~

this is the place
where life is given
O first one
with these flowers
dance here
in the middle of the flowers

~~~~~

where are we going Oh where are we going
are we dead are we still alive
is this where time ends is there time somewhere else
people are only here on earth
with pungent flowers and with songs
and out of the world
surely
they make truths!

~~~~~

I am nothing more than a singer
flower is my heart
I give you my song
everything I was is here
my fan my feathers my scents
my bent cane flower of paper
in the house of sea moss
in the house of light

~~~~~

in the room of yellow feathers
in the room of green birds
you are
happy there there we look for
your word Oh
giver

~~~~~

the flowers have come
the spring flowers crackling like the sun
all these petals your heart your body
Oh you through whom everyone lives
I give the world my flowers
I drink their honey
they are his flowers god
opens them
flowers of snow in his house
touch them

~~~~~

my soul fills to the brim with what I say
Oh friends
I am going to let my heart roam the earth
looking for peace
looking for good luck
no one is born twice

~~~~~

I see eagles, tigers I see glory
but I am sad leaving the friendship
that we have here

~~~~~

Oh nothing will cut down the flower of war
there it is on the edges of the river
here it is opening its petals
flower of the tiger flower of the shield
dust rises over the bells.

~~~~~

a piece of fallen jade
a flower shoots up
it is your song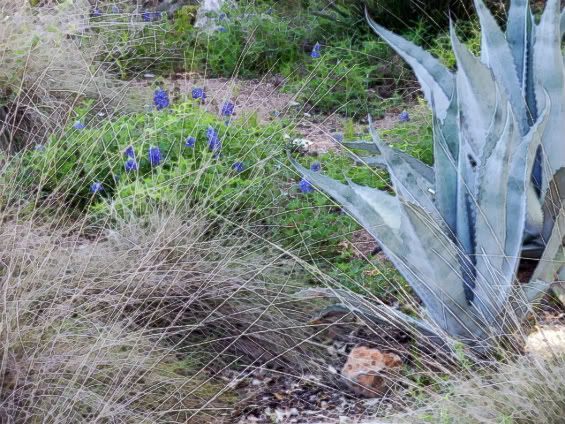 Here is the first of our poems this week by Alex Stolis.



(Midnight) Friends & Neighbors

There is a certain mathematics about loneliness that is appealing.
The addition and

subtraction of the abstract and the mundane make for interesting
fairy tales to tell your

neighbors. We all continue to believe in the division of time, effort
and the multiplying

of truth even when there is no where left to pass out but the back
seat of the car. Under

a taciturn sky we seek refuge in fractions and decimals. We
wonder at long division

and fall over ourselves to compliment the initiated and secure. I
am sure of one

thing and that is nothing, no amount of figuring and reconfiguring
will take away

the weight of fear. The pure white blast of meaninglessness is
caught in the bright

flashing cherry of a squad that just busted Batiste for walking too
close to the line.

He'll make bail in the morning, his girlfriend is already pawning
the last of their

respectability. Her name is Sara and she moved west with the sun,
told herself

that when everything goes blank she will pack her things and fly
away to the last

corner on earth. I begin to think the phone might not ring again
and the man waiting

outside will go away but I know what the numbers say. Long odds
are hard to beat

when the house takes its cut in the flesh and bones of the hopeless.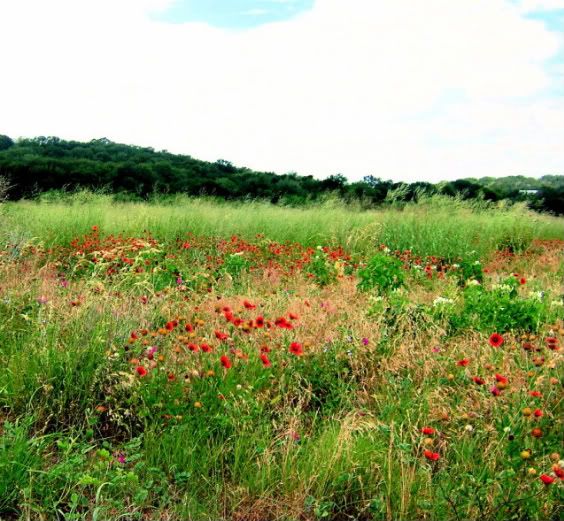 Here's my first poem for the week, on the theme of the week that turned out not to be.



Joseph's coat

a dim day,
sun hidden
on the top side
of unbroken cloud cover

a gray fading
day,
like dusk,
not like dawning
of a new day
but like the close
of an old one,
a worn-out, done and over
day
leaving
like a fading memory

i'm planning a drive
in the hill country
today,
a wild-flower hunt -
looking
for color sowed
across pastures
and up and down hillside slopes
after a wet winter and
spring - it's been several years
since we've had a true
hill-country
wildflower spring
and i'm hoping
for more sun
for pictures
as the day moves on

it is the elixir
of spring, this hope
for bright new life, this hunt
for color
as dark winter days
of wind and rain
turn to sun
and lazy wandering
on warm afternoons

when a day
of many colors,
like Joseph's coat laid across
the last cold frost
of winter,
is a promise
that life will in the end
be with us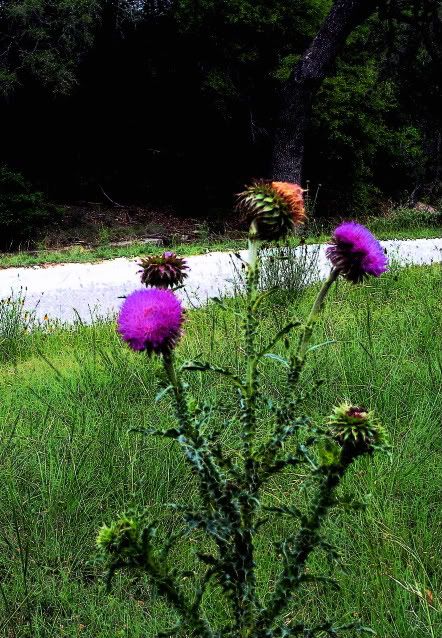 The next poem is by Steve Healey, from his book Earthling, published in 2004 by Coffee House Press.

At the time his book was published, Healey taught writing to prisoners in several Minnesota Correctional Facilities and was Associate Editor of Conduit Magazine. I couldn't find any information more recent.



bless you

I say this as the continents continue to drift,
driven by an obscure heat inside the Earth.

I've not been to Antarctica but can tell you
it's the most misunderstood continent,

an apparent imperfection on the globe,
like the bellybutton on a navel orange.

All navel oranges come from one mutant tree
that was grafted with other trees and so on.

This is the difficult life of a seedless fruit,
rescued from oblivion and perpetuated
not by itself but human hunger.

Empires are meant to expand,
blank calendars absorb the stream
of appointments, but who, if not you
or me, can digest that spongy climate,

and when dusk officially exists,
when each thing becomes a fraction of itself,
who can make up the difference?

Tonight a book of names arranges us
in alphabetical order. Everyone is a genius.

Then the sun rises and curiosity wanes,
wanting to be mutual but not always balanced
at the right angle to the ground.

By noon I've completed my trajectory,
returned to my crowded half-acre
to feel the fatigue of Presidents.

My ears fill with pressure,
my heart with little wings.

I slap a mosquito already injecting
my arm, welling for blood.

The authorities will be here soon
to shred my secret documents.

I hear a sneeze, then another.
It's my neighbor on her front porch.

Bless you, I say, although she can't hear me.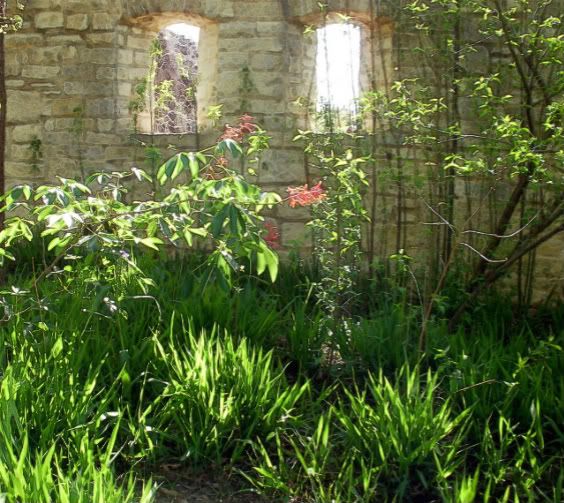 Here's one of my poems like rambling through the morning posies.



flowers and shoes and poets and painters and bricklayers, too

a storm passed through
at midnight
and i thought of flowers growing

and of my mother,
who in her later years,
took up flower arrangement -

the dried flower kind of
arrangements,
the kind of plants that look dead

and dried
even when they weren't -
she sold them at craft shows

along with her paintings
and the little wooden knickknacks
she made after we bought her a skill saw

for christmas -
but she loved the flowers best
and was always making me stop

every quarter mile
when she went with us on vacation
in the mountains

so she could jump out of the car
to go running up a mountain slope
to grab a handful of some weed or other

and she'd talk for the next
three miles
about how much she was saving

by picking the weeds herself
instead of buying them at Hobby Lobby,
but it usually scared the crap out of me,

car parked right on the edge of some ravine,
ten thousand foot drop,
while she was running around in the bush

with her little clippers,
but i'll admit she got me
into the stopping habit

except i stop for rocks
instead of weeds
and don't usually arrange them

in any way, just toss them
into a flowerbed, instead, kind of like
they rained down from the sky

naturally,
playing God with rocks, spreading them out
in unfamiliar places in unfamiliar settings

but that's what artists do,
play God with the elements, flowers, rocks,
paints it's all the same, making things,

as best we can, unnaturally natural,
even us poets,
tossing words into arrangements like flowers,

putting them together in ways that please us,
like a bricklayer,
freed from gravity, free

to lay his bricks as his mind sees them,
patterns and shapes and bricks
snuggling rock to rock

like forest creatures finding comfort together
in their own unhindered
configurations

the bricklayer's story told, like ours,
always one part lie and one part truth,
hiding each so no one knows which is which

~~~~

my mother was never famous, except
within her little circle of friends,
unlike the famous shoe designer in town

this week for a reception and shoe signing,
which i find kind of silly, but we all do what we can,
everyone can't be a flower artist or a painter or a poet

or a bricklayer - some of us just have to make do
with shoes, finding, for the rest of us,
the comfortable truth of shoes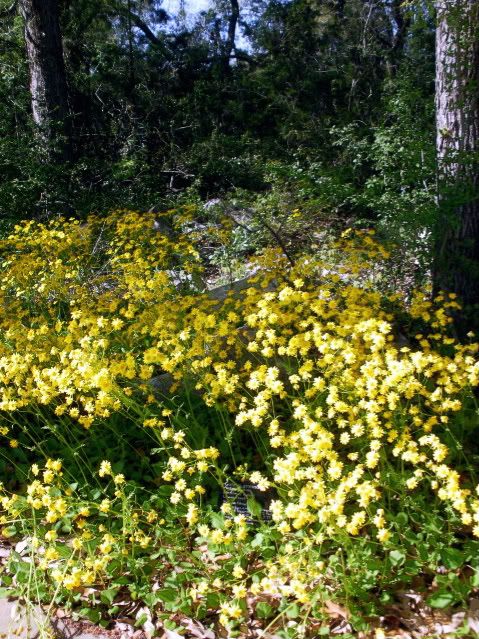 Now here's a second poem by Alex Stolis, from his soon-to-be available chapbook, On the run with Dick & Jane.



(1 A.M.) Times & Places

There is no sound quite like the sound of right angles as they
clatter on asphalt. The

black & white fades away and by morning no one will remember
the color of guilt.

Remorse is a word that gets stuck in your throat, the next person is
supposed to drink it

down while we hold our noses. I remember days that started with
echoes and then

reverberated with lightening. They ended long after dark had taken
away any reason to go

home. Sawdust and the smell of wood smoke filled empty minutes
and the best we could

do was keep the future at bay. Like some suburban cowboy I
would make it my work to

skim and pop like I was the last apostle living the word. Jane said
she knew just where

the courage came from and it had nothing to do with her even
though I gave her all the

credit. It had more to do with undisciplined desire that plows
headlong into intentions.

Back then everything was explained in short, cropped paragraphs.
Right now I remember

the best times were the ones that had slow beginnings, commas
and pauses put in that

made it sound normal. But it always ends solid, with periods and
the random exclamation

point. My eyes never strayed too far from the exits and even now,
over the noise on the

street I can hear the music from the neighbors stereo whispering:
The words I thought

I brought I left behind....so never mind.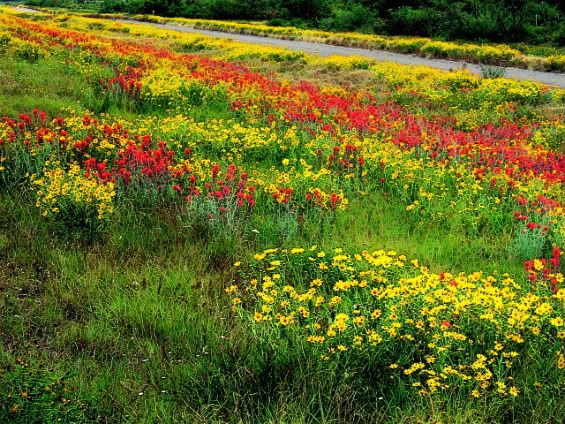 Next, I have two poems from Pallbearers Envying the One Who Rides, a really fascinating book of poems, the tenth he has published, by Stephen Dobyns. Except for a long central section, the book tells of life through the eyes of "Heart," a melancholy "blood-pumping organ, lover, poet and skeptical philosopher of everyday." The book was published by Penguin Poets in 1999.

Dobyns is the author of, in addition to his 10 books of poetry, twenty novels, including ten mystery novels set in Saratoga Springs, and a book of essays on poetry. His books of poetry have received numerous honors and he has received a Guggenheim Fellowship and three fellowships from the national endowment of the Arts.



What Good Is Love Unless It's Aggressive?

Deck the halls with cock and balls, intones Heart
as he hangs strings of mistletoe across his ceiling,
despite the fact it's August and hot and the mistletoe
is made of plastic. But so what? Soon he calculates
that every square inch of floor space is over-hung
by the ceiling's carpet of green. Then Heart gets busy
on the telephone, calling every woman in his book.
As soon as his victim enters the room, Heart plans
to jump on her, then point upward if she complains.
Driven to it by convention, he'll maintain. Forced
against my best intentions to be bad. Heart is tired
of patiently waiting for the right girl to come along.
What good is love unless it's aggressive? he wonders.
These are just a few of the reasons he gives later
for why he flung himself on the gas meter reader,
a middle-aged shop steward with a bristly mustache.
Win some, lose some, thinks Heart. But just what
is he do do with his excess love? He pats every furry
creature he meets. He grins till his cheek muscles ache.
Yet ladies cross the street when they see him approach.
So Heart remains single as his heart bubbles and burns.
The air touching his skin pulsates with heat, cats scrap
for the right to sit on his lap. His pal Woody tells him,
I'll fix your problem. We need to put that juice to work.
Woody's a slumlord with ten blocks of cold-water flats.
He sticks Heart in the basement of a five-story walk-up
with a stack of dirty books. By now it's December and snow
heaps up in the parking lots. A tangle of tubing is hooked
to Heart's chest as he flips through lurid descriptions of smut:
Roman orgies, gruesome foursomes, pretzel gymnastics.
Up on the top floor and ancient codger bangs a hammer
on the radiator. Turn down the heat, he shouts, moments
before the greasy water in his fish tank breaks into a boil.


The Morgue Attendants Clutch Their Keys

Heart checks out the morgue at midnight to catch
the dead in the midst of their tricks. He had thought
to find them lounging side by side on marble slabs
as in antique mezzotints. Instead each corpse has
a private refrigerator, thus ensuring that his or her
unconditional loneliness begins before the tomb.
Heart kneels down beside one steel door.
From inside he detects a whistling. My daddy was
and engineer, runs the song. It's one of Heart's favorites.
My sister balled the jack, whistles Heart in response.
From another locker comes a weeping, form a third
mordant laughter. The lockers look like horizontal
toilet stalls where unknown but nonuinque activities
occur behind closed doors. Except here the occupants
are stuck - motor skills being kaput - so Heart decides
to let them out and wheels the dead into the room.
The corpses are stretched flat beneath white sheets
which Heart folds back to expose the head of each.
You've seen how people dreaming move their eyes
behind closed lids? Ditto the recent dead, but more
slowly as their memories fade. soon Heart has them
lined up in a row, men on the right, ladies on the left.
He goes to each and pats a hand, smoothes a brow.
Any secrets? Heart asks. Any last requests? But freed
from their freezer chests each corpse in this fugitive
hiatus between fleeting life and abiding death can only
make a single sound: the exhalation of trapped gases,
an intonation located between a squeezebox and a sigh.
The ladies make high notes, the men's run from tenor
to bass. Dreary, you might think, but Heart can tell
they like it. After all,though slight, it's all that's left
of self-expression. Likewise, they are happy to be
en masse instead of solo in his or her refigerator.
But let's move past this transitional period as Heart
works out the kinks. As dawn breaks, he's grouped
the corpses in a chorus with each cadaver responsible
for a single wheezing note. They try many melodies
before returning to the tune that Heart heard when
he first came. My brother drove a hack, the dead sing out -
a bagpipe expiration, a casting off of remnant memory.
My mother took in laundry. Heart perches on a chair,
his hair tossed like Toscanini as he calls up the notes
with a pointed finger - high C here, A-flat there -
starting over at the end and each time a little louder.
Outside, the morning shift of morgue attendants
hove and clutch their keys, disinclined to enter.
I'll never be done with wandering, drone the dead,
never done with wandering. Out on the street, buses take
the living to work as day number XXX cranks up.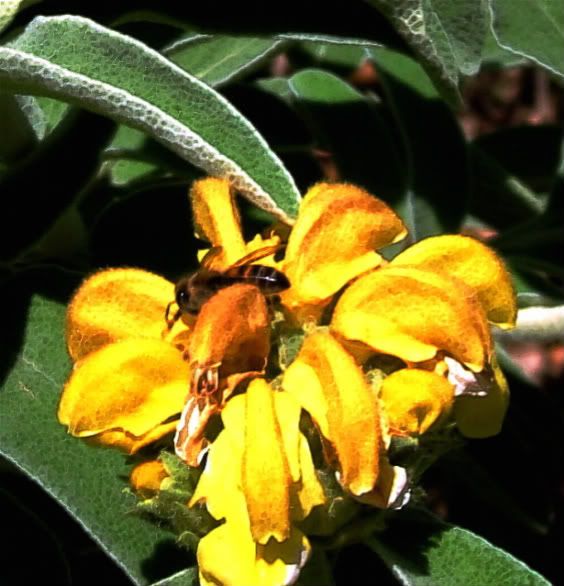 Here's another poem from featured poet Alex Stolis



(2:14 A.M.) Fun wherever we are

Sometimes morning sounds like metal being bent and you can hear
the floor

surrender to the low warble of the ceiling fan. It's difficult to prop
yourself up

when all of a sudden serendipity gets plucked off your shoulder
and you're expected

to remember every last face of every last woman you tried to
seduce the night before.

Other times morning is a song played over and over, a song that
skips in the same

place: The window facing east is open; it will shake slowly but
looks and feels more

like a planned escape. The other one faces north and it's closed,
locked and painted

shut. That one will be a blank canvas to write her name-the name
of the woman sleeping

on her side, back to the door, hair drifting in the sheets. This is
how Jane once explained

it all; blame tucked neatly into the corner of her smile,
recrimination teetering on the edge

of her lip ready to fall into her mouth. Jane said Stop. Listen Dick.
Listen Listen. Listen.

But I never want to stop, I want to fish for answers to fit into the
three corners of this

triangular world. I want to fiddle with questions until they bend
along the sharp curve

of reality. I want to limp and crawl and burrow my way to the
other side of last night.

Last night when everything was open and green and the smooth
blue of my expectations

met the honey brown of her skin.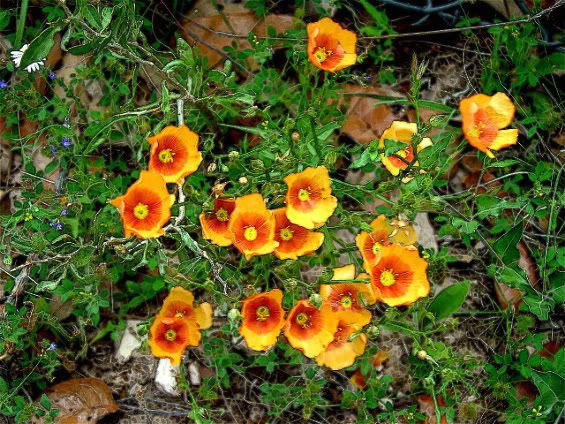 I thought I might take a break from all the going-on and going-on poems I've been writing with several barku, a form I invented one afternoon while in a coffee shop with nothing to write on but a bar napkin. The idea of the form is ten words, in six lines, just the right size to fit on the bar napkin.



poems for the poet when 6 lines seems like long-haul-trucking

puddles
on asphalt shining
reflect
green
fresh faces
of spring

~~~

grey dawn
begins
a rainy
day -
mist
and drifting fog

~~~

woman
under umbrella
huddling -
tiptoes through
dark streams
of wet

---

leaves
wet glisten -
early light
casts
glitter
like disco balls

~~~

birds will
sing
when sky
is dry -
now they
sleep

~~~

rain
for lovers
who love the
rain -
romance
the wet

~~~

sunshine
storm
wakes the day -
bright morning
crowds out
night

~~~

many shades
of spring
green -
stately oak
to neon
mesquite

~~~

summer hides -
spring's dark
secret
skulking
behind every
green tree

~~~

spring break
beach -
pale skin
exposed -
lots of it -
redding

~~~

squirrels
hide behind
new spring
leaves -
hiss
at the cat

~~~

cat
casts appraising eye
at chattering
birds, skulks,
calculates
cat-like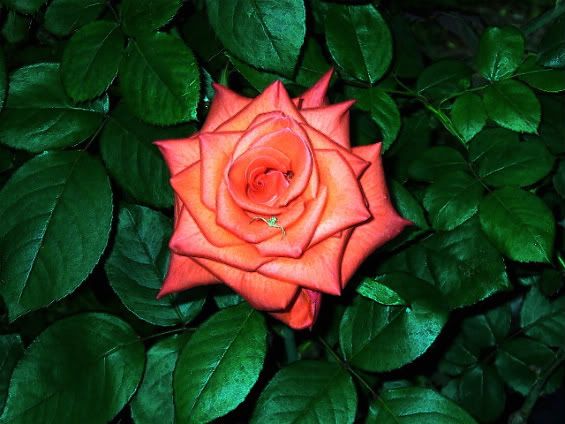 The next poems are from a small book I bought for $1.98 at one of my used book stores. The book is The War Poems, by Siegfried Sassoon, this edition published by Faber & Faber in 1983, my small paperback edition in 2006. Some of the poems are accompanied by notes the poet made both contemporaneously and later.

Sassoon was born in 1886 in Kent and was educated at Marlborough Grammar School and Clare College, Cambridge. When the First World War began, he joined the Sussex Yeomanry and then the Royal Welch Fusiliers. He is best known for his war poems and a number of fictional autobiographies he wrote beginning in 1928 and ending in 1945.

He was one of a number of poets who came of age and into their poetry while serving in WWI, truthful observers of the grim waste of war, presenting a literary picture and tradition contrary to those traditionalists who sought claimed to find glory in the fight.

Sassoon was one of the young battlefield poets who survived the war. Many did not. He died in 1967 at the age of eighty-one.



The Road

The road is thronged with women; soldiers pass
and halt, but never see them; yet they're here -
A patient crowd along the sodden grass,
Silent, worn out with waiting,sick with fear.
The road goes crawling up a long hillside,
All ruts and stones and sludge, and the emptied dregs
Of battle thrown in heaps. Here where they died
Are stretched big-bellied horses with stiff legs,
And here dead men, bloody-fingered from the fight,
Stare up at caverned darkness winking white.

You in the bomb-scorched kilt, poor sprawling Jock,
You tottered here and fell, and stumbled on,
Half dazed for want of sleep. No dream could mock
Your reeling brain with comforts lost and gone.
You did not feel her arms about your knees,
Her blind caress, her lips upon your head.
Too tired for thoughts of home and love and ease,
The road would serve you well enough for bed.

August 1916

This is the road through Mametz village as I saw it early in July 1916, when we staggered up through the mud to make a night attack on Quadrangle Trench.


"They"

The bishop tells us, "When the boys come back
They will not be the same; for they'll have fought
In a just cause: they lead the last attack
On Anti-Christ; their comrades' blood has bought
New right to breed and honorable race,
They have challenged Death and dare him face to face."

"We're none of us the same!" the boys reply.
"For George lost both his legs; and Bill's stone blind;
Poor Jim's shot through the lungs and like to die,
And Bert's gone syphilitic; you'll not find
A chap who's served that hasn't found some change."
And the Bishop said: "The ways of God are strange!"

31 October 1916

Written at 40 Half Moon Street about 1 a.m. after a long evening with Robbie Ross, More Adey and Roderick Meikeljohn. I was so sleepy I could hardly keep my eyes open, but the thing just wrote itself. and Eddie Marsh, when I showed it to him one wet morning (at 10 Downing Street!), said, "It's too horrible." As I was walking back I actually met "the Bishop" (of London) and he turned a mild shining gaze at me and my M.C.


A Whispered Tale

(To J.D.)

I've heard fool-heroes brag of where they'd been
With stories of glories that they'd seen.
But you, good simple soldier, seasoned well
In woods and posts and crater-lines of hell
Who dodge remembered "crumps" with wry grimace,
endured experience in your queer, kind face,
Fatigues and vigils haunting nerve-strained eyes,
and both your brothers killed to make you wise;
You had no babbling phrases; what you said
Was like a message from the maimed and dead.
But memory brought the voice I knew, whose note
Was muted when they shot you in the throat;
And still you whisper of the war, and find
Sour jokes for all those horrors left behind.

December 1916

Refers to Julian Dadd of C. Coy, first royal Welch Fusiliers, who got hit in the neck at Ginchy on September 3, when his brother (who got the M.C.) was killed. His other brother was killed at Gallipoli, and his father, the black-and-white sporting artist, died in January 1917. The Dadds were great swimmers, and splendid fellows. J.D. was in a mental hospital in September 1917, but recovered later on.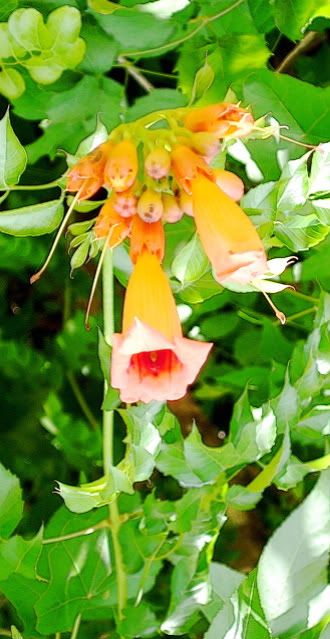 Best laid plans, etc. etc.



when She's ready and not a moment before


over
-slept

trying to get
on the fast
-track
by spinning my
wheels

with all the flailing
and frenzy
of getting nowhere
despite
great and furious
effort

instead,
accept this day
on its own terms
i should -

this day,
which has begun
and will continue
on its own
globe-circling
schedule

and like this day,
Spring,
which cannot be rushed
and must be accepted
as it chooses to be

as so i learned yesterday,
my day of driving
through the hills
in search of fields
of wildflowers
achieving nothing but
great weariness for the searcher
at the day's conclusion

fish
where the fish are,
i've heard it said,
add to that,
this -

wildflowers appear
when they're ready
and cannot be rushed
into
accommodating
impatient
photographers

photographers
who,
instead of challenging
the rites and routes
of Spring,
might as well
have stood in
bed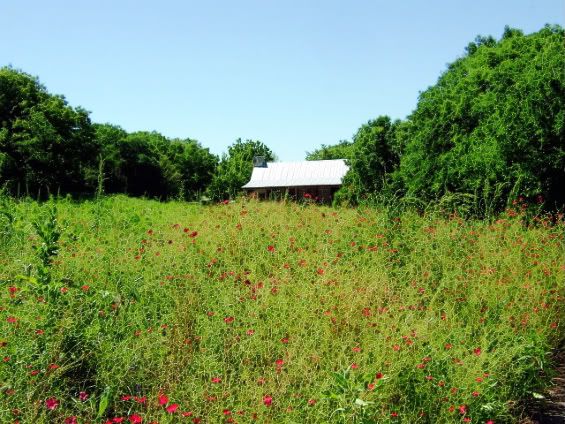 Now, another poem by Alex Stolis, from his next book, On the run with Dick & Jane.



(2:52 A.M.) Days & Deeds

There will never be enough rain to whet my appetite for what
comes next,

another drink won't fix the hole in the wall and another cigarette
seems a waste

of good fire. There are days with deeds that are better left undone
and plans better

off left unspoken. The Number 5 glides down the street, the
thwack, thwack of wiper

blades and the mean hiss of hydraulics drown out the sound of
drizzle against my pane.

Last stop. Last chance. Better make it work, baby. This one is for
the world, for the earth-

the sand that shifts beneath waves and waves of mutilation. This
one is for streets

crippled by cabs intent on pulling the sun forward because time
doesn't know reverse.

Don't tell me we aren't dying because even stones stuck between
the tire tread can feel

the betrayal. Go ahead, cruise down St. Francis, watch women
dance in the windows

while the moon lays groundwork for indecision. Piece by broken
piece the day will

reassemble itself - the alleys, shiny from greed will lose their
signers and hustlers,

morning will tuck them into tight corners where even the wind
will get lost.

On the corner there's a bus stop and in that moment between ticks
of the clock

I can hear the answer you've been looking for. It doesn't shine and
it's far

from smooth; it's crooked and won't bend no matter how many
prayers are said.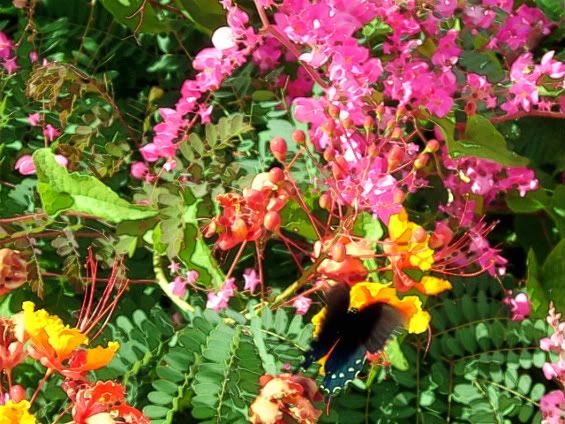 The next poems are by Nancy Holahan, from her book, Sister Betty Reads the Whole You, published in 1998 by Gibbs-Smith Publisher of Salt Lake City.

Holahan has a PhD in English and a law degree from Yale. She has taught writing at Yale and the University of Rochester, practiced law in Connecticut, worked as an editor at Newsday and the Yale University Press. She has published poetry, essays, book reviews, columns, restaurant reviews and feature stories of all kinds. Her work has been nominated for a Pushcart Prize.



How to Stay Alive at Rocky Flats

I'm not a whistleblower. I don't write down
every safety violation I see.
I don't see glovebox filters thick with wet
plutonium when the vacuum fails.
I'm not scared to watch the trough feed out
plutonium in a pile.
Whenever I spot a problem, they shut down
the line that minute.
No one gives me horror jobs, like repacking
plutonium ash, when I complain.
Those weren't my hands stretching the glove
someone cut a tiny hole in.
That wasn't my face the plutonium blew onto
through the hole.
I love the way guys come by to feel you up -
with your hands stuck in gloves.
They don't force me to work overtime then
promise to fire me for complaining. My boss
never yells, Bitch! why don't you just quit?
I don't care that they shot my dog, they
smashed my windows, they burned down
my house.
I don't expect my union to defend me or my
government to protect me. I'm a big, tough,
strapping gal. I am not a woman.


Fancy Clothes, Cars and Diamonds

We warned her, Fat women marry down,
we were banking on it,
how she only got fatter
while she waited for him.
She was paying rent on two apartments.
He was singing the blues:
"She Wants to Sell My Monkey,"
that blues, that was the market.
We talk about panhandlers and I don't know what.

That time they took my TV, stereo, camera,
drove it all away in my car
and me sleeping naked near a roaring floor fan
two doors away.
I didn't hear a thing. Knew diddly till I saw
my front door swinging open
around 6 a.m. Even if this was panhandling
often I don't carry money.
I say that fat leads to poverty and not the other way around.

I split wood for the stove, canned vegetables,
fixed both old cars and we talk
about panhandlers, I don't know.
I don't know what I would have done.
Fancy clothes, cars and diamonds never did stir me,
but a bell, oh my.
I'm shut of that poor man like a door I closed.
We talk about panhandlers and I say
even if this was panhandling often I don't carry money at all.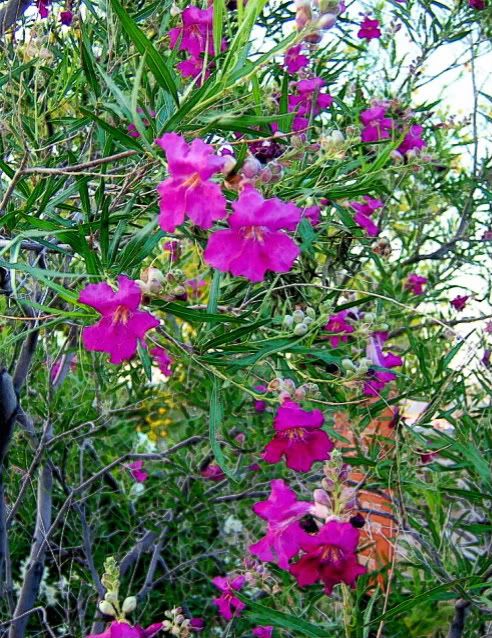 Here's Alex Stolis again. Be watching for his next book from Pudding House Press, On the road with Dick & Jane.



(3:15 A.M.) Panoramas

That crack in the sidewalk is more than a crooked line in cement
it is thin paper

that can be folded into exotic origami animals, it is dishonesty in
the middle of a flat,

bone colored mirror, it is a witness to forgiveness. A man can look
both ways before

running down the street, a man can believe someone will hustle up
the bail money

because hope springs from stolen watches and a dead mother's
wedding band.

Anything is possible when it is unknown, then you hear the sharp
snap of a back

breaking in the ground and understand that anything is a lie. The
working girl

on the corner crosses herself as a cab pulls up-around here the
police ignore everything

but the most brittle sins of the flesh. Desperation has a way to
make artists of us all,

I'm an illustrator with no tools of the trade who paints watered
down decisions,

draws birds with broken wings. The night plays tricks with a
flickering street lamp

and my eyes go bloodshot from too many missteps and broken
calculations.

Eventually every hole gets filled, the bodies get buried and all
that's left behind

for the living are stories to fill empty spaces. Some day, we will be
friends and I know

a day or two after that we will be something more. Until then, I'll
wish we could go back

to the beginning-back to those one syllable days that always
included a tomorrow.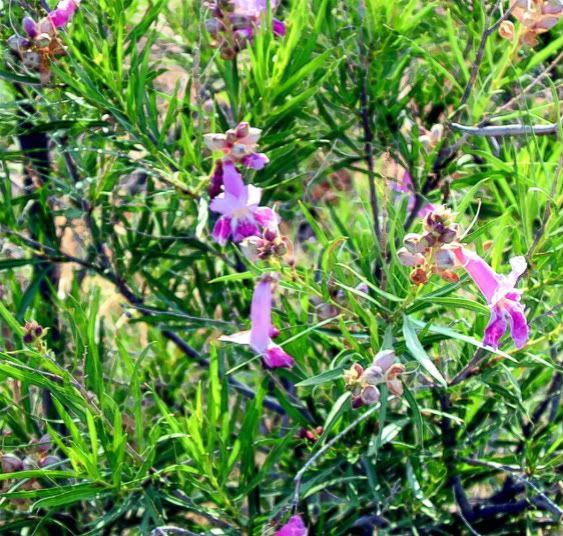 Here's another from me.



Jacob's Ladder

Jacob
choose a stone
to pillow his head
as he slept
in the land that would be
Israel, the land promised
in his dream
of a ladder reaching
to heaven, a path
for angels
as they accompany him
during his days and nights

i
sleep
like on a bed of stone
but dream no dreams of
futures promised,
instead passing each night
before and after
each day
tossing in my sleep,
knowing that there will someday be
a long night
when i toss no more, knowing
that if Jacob's ladder
is in my dead future, it is as likely
to escalate me down
as up

it is a chance one takes
when agreeing to be born,
knowing that the end will be
heaven or hell or nothing
at all, knowing an eventual future
of burning in an eternal furnace
among sinners
from Cain to those yet to die,
yet to be born,
yet to sin,
or, better,
floating
as in a cloud
somewhere above
the travails of mortality
or, more likely,
drifting as a cinder
between the stars until
there is another
end
of which nothing can be
foretold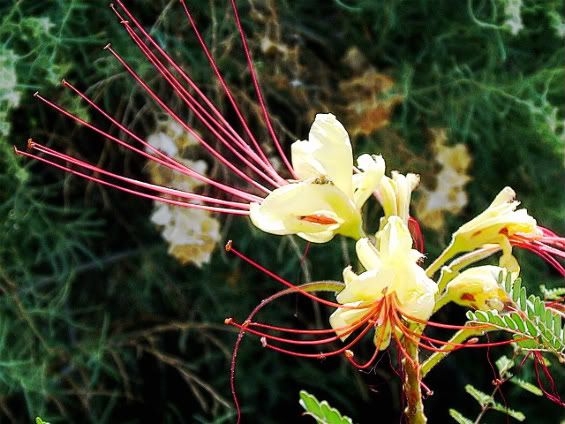 I have a poem now by Pablo Neruda, from his book The Heights of Macchu Picchu, published by The Noonday Press in 1966.

The poem, like all the poems in the book, were translated by Nathaniel Tarn and are untitled.



From Air To Air, like an empty net,
dredging through streets and ambient atmosphere, I came
lavish, at autumn's coronation, with the leaves'
proffer of currency and - between spring and wheat ears -
that which a boundless love, caught in a gauntlet fall,
grants us like a long-fingered moon.

(Days of live radiance in discordant
bodies: steels converted
to the silence of acid:
nights disentangled to the ultimate flour,
assaulted stamens of the nuptial land.)

Someone waiting for me among the violins
met with a world like a buried tower
sinking its spiral below the layered leaves
color of raucous sulfur:
and lower yet, in a vein of gold,
like a sword in a scabbard of meteors,
I plunged a turbulent and tender hand
to the most secret organs of the earth.

Leaning my forehead through unfathomed waves
I sank, a single drop, within a sleep of sulfur
where, like a blind man, I retraced the jasmine
of our exhausted human spring.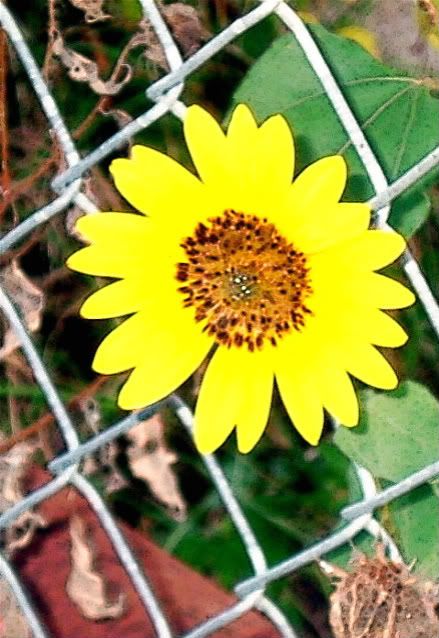 I was listening to a Vatican apologist on NPR yesterday, asking for patience while the church figures out what to do about all the pedophile priests and look-the-other-way bishops. I mean, hell, what's the problem, you see a crime, you call the cops, you see someone covering up a crime, you call the cops, you see obstruction of justice, you call the cops, you see lies under oath, you call the cops. What's so tough to figure out here.

Anyway, by the time the interview was completed, a rant had been ignited.



let me be perfectly clear about this

let me be
perfectly clear
about this -

when i was talking
about the "infallibility" thing
i was not talking about

the diddling little boys
after choir practice
thing

no sireee!
none of that
dirty stuff

i was talking
about more
important things,

great issues
like the Trans-
things

transmigration

transfiguration

transubstantiation

and the Pontiac TransAm
they let me drive out on the autobahn
sometimes

and, oh yeah,
women -

i'm infallible
about them, too,
infallibly sure they

need to quit talking
as if God had a plan for them
beyond

keeping house and cooking dinner

firmly
and infallibly sure
they need to quit running around

wanting to do stuff
like be priests
or maybe even someday,
God forbid,
the pope himself,
like they would look
near as good
in a dress
as i do -

fully, firmly
and most infallibility sure
it's God's plan and
command
that there be none of the dickless
among the holy witless
that make up this Army of the Lord
among which i am the head witless,
so to speak...

so now
i'm sure you understand -

in infallible terms
i worry about
that kind important stuff
of which the above
is included
but not limited to

this diddling
thing is just someone else's
job
and none of my own

cause i don't ever ever
ever think about
diddling

and i damn sure don't
want to know
about
any
diddling
might be going on here

so let's not talk about it
anymore...

not without my lawyer here
anyway









This is the last piece this week by my friend and featured poet Alex Stolis, from his book due soon, On the run with Dick & Jane. Alex says after the new book is out he's going to quit writing for a while, a prospect that will make a lot of people like me very unhappy. He has a unique sensibility that shows through every line of his poems.



(3:35AM) We come & go

She's finally asleep, the soft light that haloes her hair will fade
when the street grows

weary of holding it up. We work, we go, we travel roads and burn
bridges and never

catch a glimpse of the traffic swarming around us. Last morning
she told me our sins

are unfulfilled promises, we should hold them close, in the pocket
next to our fears.

Her breathing is slower now, almost in time with the slow shuffle
of the panhandler

who is making his way into the CC. The shimmer of cold wafts
from the downstairs

apartment carried by shits and fucks and goddamns - soon even the
clock will give up

keeping track. Her mouth twitches with sleep making it look like
she's smiling

at an inside joke. The ashtray searches for another cigarette, the
crack in the window

winks at me and I hear the bum getting tossed out to the curb. The
drip of a faucet

mocks the silence and soon it will be time to remember. I carry the
past with me

because it is a sacrament, a balm, an ointment to cease pain, it is
voodoo

and snake oil, it is a fraud, the next big thing and the last one and
only,

it's the sound that seeps from this radiator, the sound of loneliness
tied to truth.


Because I'm reluctant to stop, here's a bonus poem by Alex, from his new book On the run with Dick & Jane


Attempting to learn Tai Chi

Dick and a couple of friends hitchhiked and hopped freight trains

to Mexico. The idea was to follow the sun but the sun, as always

was unreliable. Its skin had become rough and its jowls sagged

and in those days the lies came easier. They were led astray

by the promise of no future-the weight of autumn crushed

their denim jackets. Cars clicked past and became blurs

in the back of their minds and the flat bed pickumup truck

that brought them to the Arizona border shivers under

the burden of their expectations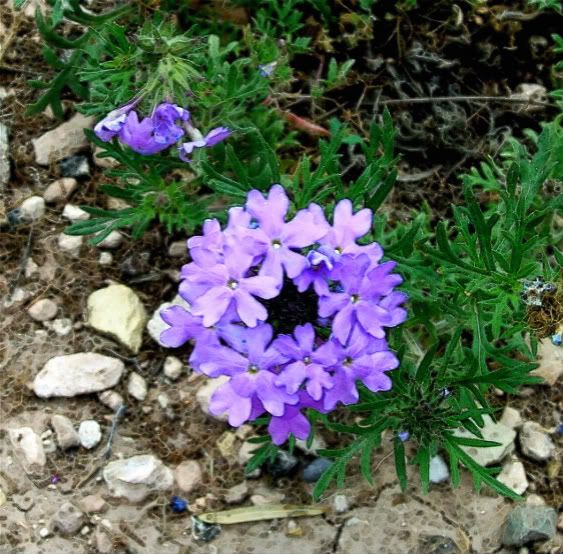 I have three poems this week by Alice Walker, a very fine and successful poet, though best known for her novel, The Color Purple.

The poems are from her book, Once, published by Harvest Books in 1968.



South

The Name of Home

i

all that night
I prayed for eyes to see again
whose last sight
had been
a broken bottle
held negligently
in a racist
fist
God give us trees to plant,
and hands and eyes to
love them.

ii

When I am here again
the years of ease between
fall away
The smell of one
magnolia
sends my heart running
through the swamps.

iii

the earth is red
here -
the trees bent, weeping
what secrets will not
the ravished land
reveal
of its abuse?

iv

an old mistress
of my mother's
gives me bloomers for christmas
ten sizes
too big
her intentions are
good my father
says
but typical -
neither the color
she knows
nor the
number


Hymn

I well remember
A time when
"Amazing Grace" was
All the rage
In the South.
"Happy" black mothers arguing
Agreement with
Illiterate sweating preachers
Hemming and hawing blessedness
Meekness
Inheritance of earth, e.g.,
Mississippi cotton fields?

And in the North
Roy Hamilton singing
"What is America to Me?"
such a good question
From a nice slum
In North Philly.

Oh God! the songs and
The people and the lives
Started here -
Weaned on "happy" tears
Black fingers clutching black teats
On black Baptist benches -
Some mother's troubles that everybody's
Seen
And nobody wants to see.

I can remember the rocking of
The church
And embarrassment
At my mother's tears
Like it was all - "her happiness" -
Going to kill her.
My father's snores
Punctuating eulogies
His loud singing
Into fluffy grey caskets
A sleepy tear
In his eye.

Amazing Grace
How sweet the sound
That saved a wretch
Like me
I once was lost
But now I'm found
Was blind
But now
I see.

Mahalia Jackson,Clara Ward, Fats Waller,
Ray Charles,
Sitting here embarrassed with me
Watching the birth
Hearing the cries
Bearing witness
To the child,
Music.


The Democratic Order: Such Things In Twenty Years I Understood

My father
(back blistered)
beat me
because I
could not
stop crying.
He'd had
enough "fuss"
he said
for one damn
voting day.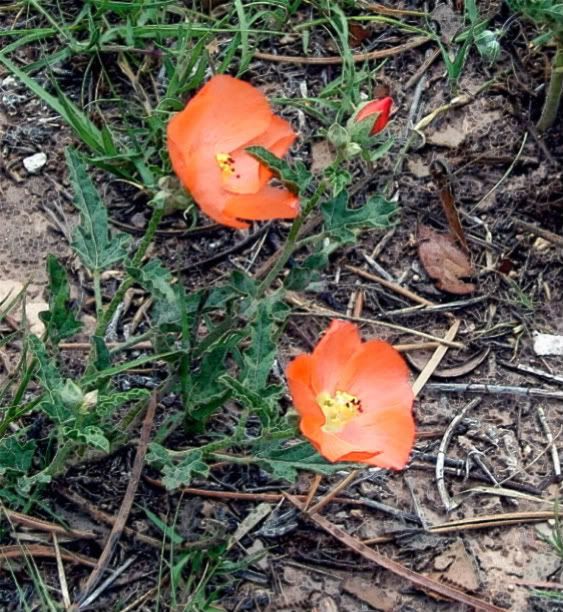 I finish this week, not with a new poem, but an old one I wrote in 2003. The poem appeared early that year in Junket, then I used it again a couple of years later in my book Seven Beats a Second, published in 2005.



in the last days of March in South Texas

clear sky, bright sun,
the last north wind of the season
pushing hard against me as i drive south,
back to the coast for another week

many weeks i've done this now,
a year and a half of weeks,
north on Friday to the rocky hills
and quiet comforts of home, home
to family, to all my favorite places,
then back on Sundays to the coast,
until the road is hardwired in my memory,
gray asphalt ahead and behind,
I'll pass a hundred miles sometimes
and not remember any of them

but today is a day just past the first edge of spring,
a spring just past a wet and mild fall and winter
so that now, spread out on either side of the road,
lies the soft days of South Texas chaparral,
neon green mesquite, mustard yellow huisache,
pastures of bluebonnets, creamy white buttercups,
Indian paintbrushes, red or deep pink,
depending on the light, sunflowers
lining the highway on tall green stalks
and just around a softly rising curve,
a mother and her baby, sitting together
in a deep patch of bluebonnets,
the mother posing, look at daddy, she's saying
as he circles, focusing, getting just the right shot

seeing this small family reminds me
of a picture in the Times this morning -
a mother, bare feet grimy from her dirt floor,
a colorful blanket laid out by a wall, a treasure maybe,
where just moments before was lying the baby
she holds now in her arms, long graceful fingers
holding the baby tight against her breast

perhaps she heard them coming,
the two soldiers standing in the open door,
rifles ready, three people afraid not knowing,
friend or foe,
friend or foe,
the woman, her face under some trick of light,
is a bright frozen mask in the dark interior,
the soldiers, awash in sunlight, with backs to the camera,
are tense, their hands tight on their weapons,
their fingers tight, it must be, on the triggers
while the baby sleeps in its mother's trembling arms,
an innocent in a time and place]
where innocents will die with the wicked,
where the just and unjust will find a common grave

I think of all who have died in my time
and of all those who will die now
in these last bloody days of March and I ache for God,
the God I knew as a child, of green trees and cool winds
blowing soft across a pasture dancing with his colors,
a compassionate God who would enfold
all the mothers and babies and frightened soldiers
in the comfort of his billowing robes

but that God, it seems, is not the one in vogue today
so these last days of March will continue without him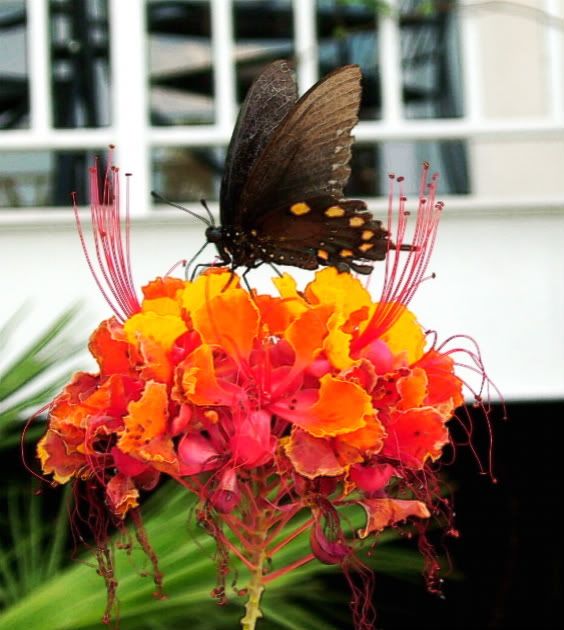 Again, another week is done. "Here and Now" will be back next week, with the wish, in the meantime, that all your eggs be brightly colored and easy to find. As usual, be reminded that everything in this blog remains the property of those who created it. That which is mine remains mine, but is available for use as long it is properly credited.

I am allen itz, owner and producer of this blog, as well as personal friend of the bunnies of Easter everywhere.