Dark Nights & Long Shadows
Friday, April 30, 2010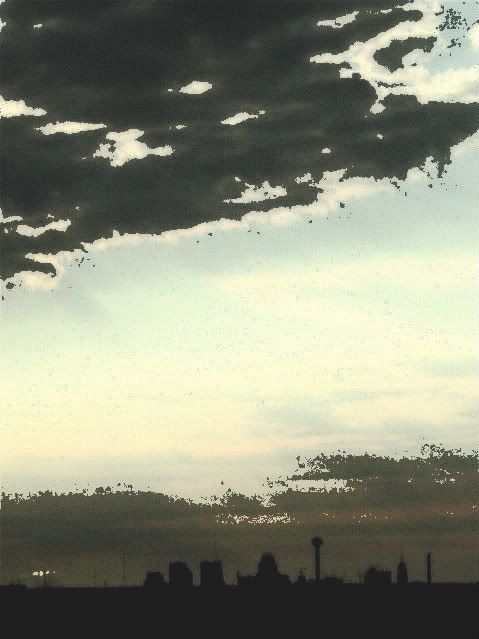 V.4.5.





Most regular readers here know that "Here and Now" was nominated for "Poet Laureate of the Blogosphere" by Blogging Poet.Com. This is a thing they have done for the past several years.

We came in 5th in a field of 22. Though I'd been happy to do better, I'm not at all disappointed by 5th place, especially considering I didn't start to do anything to promote myself and "Here and Now" until a couple of days before the deadline for voting.

It was a fun experience and it was great to see "Here and Now" recognized by the nomination. All that's left to do at this time is to thank everyone who voted for us.

So, thanks, and on to other business

My featured poet this week is our friend from Australia, Jan Napier.

Jan travelled the length and breadth of Western Australia for 20 years, working in Side Show Alley (the Oz term for a Carnival Midway). Her experiences are summed up in her book All The Fun Of The Fair. Lately she has turned her attention to poetry.

Her book, published in 2005 by Oceans Publishing, is available at the National Library of Australia and for sale at Antipodean SF where you can also read some of her book reviews.

As to the photos, well, I did what I had to do.

Here's this week's band of poet-drovers.





Henry Taylor
Artichoke

Marquita McManus
The Uncommon Banana

Kwelismith
neckbones n sauerkraut

Lyn Lifshin
My Mother Wants Lamb Chops, Steaks, Lobster, Roast Beef

David McAleavey
Lunchbox

Me
Arizona brown-check stations and other foolishness

Jan Napier
Song of the Soil

Li Po
Teasing Tu Fu
Spur of the Moment
War South of the Great Wall
Sent to My Two Children in Sha-ch'iu
Thoughts in Night Quiet

Jan Napier
Silver Princess

Me
dusk

David Rivard
It Could Be

Me
pacifist scouts from the dominion of the bark and purr

Jan Napier
Harsh White Light

Luis J. Rodriguez
Jesus Saves
The Village

Jan Napier
Though a Window

Me
vegetarian wolves

Luis Calbalquinto
The Big One

Virginia Cerenio
pick-up at chef rizal restaurant

Yuri Kageyama
Disco Chinatown

Jim Mitsui
Shakuhachi

Me
there's no sadder sight than a river run dry

Jan Napier
Pilbara Summer

Wislawa Szymborska
Aging Opera Singer
In Praise of My Sister

Me
i married the first woman i loved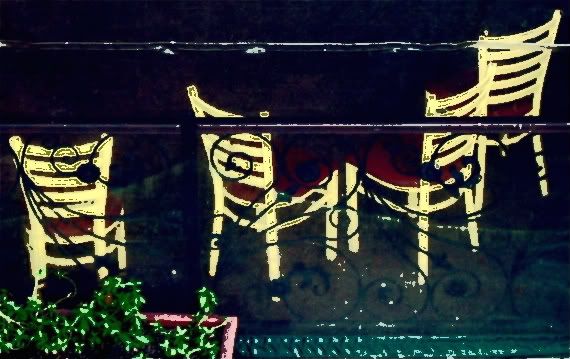 I start this week with several poets from Hungry As We Are, an anthology of Washington area poets published in 1995 by the Washington Writers Publishing House in Washington D.C.

The book is divided into a number of topic-based sections. This week I strict myself to the section devoted to poems about food.



The first poem is by Henry Taylor, co-director of the M.F.A. program in creative writing at The American University. He has published a number of books, including The Flying Change, which won the Pulitzer Prize for Poetry in 1985.


Artichoke

If poetry did not exist, would you
have had the wit to invent it?
- Howard Nemerov

He had studied in private years ago
the way to eat these things, and was prepared
when she set the clipped green globe before him.
He only wondered (as he always did
when he plucked from the base the first thick leaf,
dipped it into the sauce and caught her eye
as he deftly set the velvet curve against
the inside edges of his lower teeth
and drew the tender pulp toward his tongue
while she made some predictable remark
about the sensuality of this act
then sheared away the spines and ate the heart)
what mind, what hunger, first saw this as food.


Next, here's a poem by Marquita MacManus. A Washington D.C. resident, MacManus has published her poems in a number of journals, including Webster Review, America, The Christian Science Monitor, Visions, The Plains Poetry Journal, and Piedmont Literary Review.


The Uncommon Banana

Curved,
yellower
than a sickle moon
it tops the cornucopia
of unbruised fruit,
in a nimbus of candlelight.

Not the smiling hostess
nor the serving man
in Sunday pants
will ever notice
that I've taken it
away.


Next, here's a poem by jazz vocalist, poet, performance artist, and music educator Kwelismith. Her credits include a poetry collection, Slavesong: the art of singing and a recorded performance of her poems titled Browngirl in the ring. She has performed her work and taught in museums, art spaces, and schools in the D.C. area.


neckbones n sauerkraut

twenty-two nutmeg arms
reach for the pot
pass the pot
clockwise

first daddy's
big bass hands
then
round the table
down to
me

one lone neckbone
a few strands of
kraut

pass the
hot sauce

suck the last bone
suck the milk from
the last bone
suck the last love bone
down like
momma's
breast


Next, I have a poem by Lyn Lifshin, editor of four anthologies of women's writing and author of number of collections of her own work. She was also the subject of a documentary film, Lyn Lifshin: Not Made of Glass.


My Mother Wants Lamb Chops, Steaks, Lobster, Roast Beef

something to get
her teeth in.
Forget the shakes
cancer patients
are supposed to
choose, forget
tapioca pudding,
vanilla ice
she wants what
is full of blood,
something to
chew, to get
the red color
out of, something
she can attack
fiercely. My
mother who never
was namby pamby,
never held her
tongue, never
didn't attack
or answer back,
worry about
angering or hurt-
ing anybody but
said what she
felt and couldn't
walk any tight
rope, refuses the
pale and delicate
for what's blood,
what, she can
chew, even spit
out if she
needs to


And last for this week from this book, I have this poem by David McAleavey, English teacher at George Washington University and author of several books of poetry and editor of several anthologies.


Lunchbox

P-U it stinks in here cried the bottle of delicate cologne
as loudly as she could P-U P-U

the liverwurst turned over inside the sheets of his sandwich
& went back to sleep

a red-skinned apple tried to pretend he didn't know her language
& anyway he was nearly impermeable

the can of Coca-Cola might as well have been dead he was so
little help so close to catatonic

the priestly dental floss smiled benignly & rubbed his thin
hands together inside his cassock confident that in the end
the lady's plight wouldn't be so bad

in their box the raisins belched & farted on each other
but so gently no one noticed

ignoring them all, completely at peace inside the lid, a
decal of Daisy Mae fishing, bamboo pole between her toes,
stalk of grass in her teeth, in the sunny Appalachian hills

& at work he recalls what
he's gotten his girlfriend for when they meet at noon.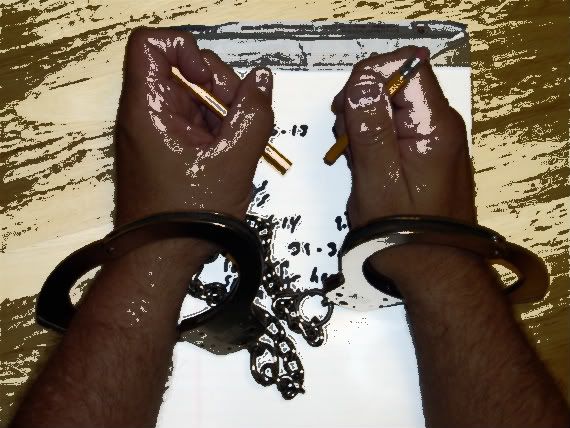 It is probably early for this, but those Arizona tea party sippers have set me off on another rant.



Arizona brown-check stations and other foolishness

much as i was looking forward
to visiting Flagstaff
this year, it
seems
Dee and i will be
bypassing Arizona
on our next trip west, both
guilty, as we are,
of the sin of brown,
she by ethnicity, me by
early years in the sun,
much of which had crossed
illegally
from the wild border regions
of Mexico

we could just
take our passports when
passing through Arizona,
i suppose,
but stopping
every fifty miles
to present them to Arizona
border guards
really slows down a day's
travel -

and, anyway,
it's not as if there
isn't a whole United States
of America to visit - see your own home
before you see someone else's, that's what
i always say - so there's no need
to go visiting foreign countries,
even if they do have very nice Grand
Canyons and saguaro cacti
and other wonders
of the greater deserts of the
exotic Southwest

cause there is,
you know,
a whole lot desert out there
and not all of it in that land of the
white-eyes, which,
as a matter off fact,
borders a number of other
very fine places to be
whose palettes are more diversely
rewarding

and
as to the other foolishness
promised
in the title of this Saturday morning's
observation, there is just too much of it
going around, too much for this poet,
at least, who is hoping
to find something else to do on this
fine, fine
day










Here's my first poem this week by featured poet Jan Napier. The poem was originally published in Australia by The Mozzie



Song of the Soil

Red as wrath
dry as the sheep skull
cracked souncrawled
set upon the strainer post
each cryptic particle and granule
encoded with genesis
within its Rubiks clicks helix
its iron heart a puzzle
only soluble in water
this minced mountain flesh
ground down socured in a boil of eons
awaits only the rain seed
and savants with skills still unsung
to mantle the land in bright oats
or sun coloured Carnamah
when prayer and "please" don't answer.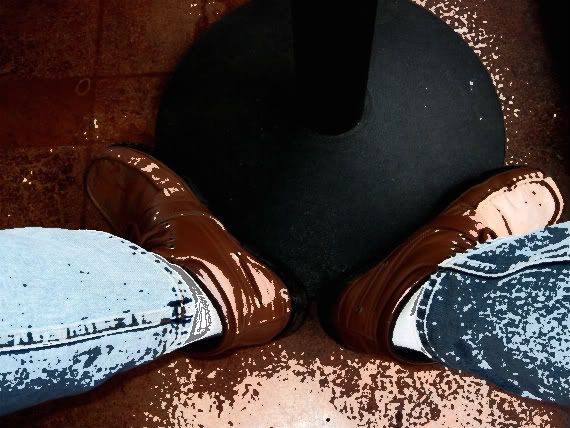 Li Po, who was born in the year 701 and died in 762, wrote his poems nearly 1,300 years ago, in a far-away, far-different land, but the world he writes of is our world as much as it was, all those years ago, his.

His personal wealth allowed him to roam and ramble at will, and he did, with a great reputation as a drinker and singer and friend to all. The legend of his death, fitting, though untrue, was that he drowned in the Yangtze River, having fallen from his boat while drunkenly trying to embrace the reflection of the moon.

He and his life long friend, Tu Fu, were celebrated in their time now as the two greatest poets of Chinese literature.

Next, I have several of Li Po's poems, taken from The Selected Poems of Li Po, published in 1996 by New Directions Publishing. The poems were selected and translated by David Hinton.


Teasing Tu Fu

Here on the summit of Gan-k'o Mountain, it's Tu Fu
under a midday sun sporting his huge farmer's hat.

How is it you've gotten so thin since we parted?
Must be all those poems you've been suffering over.


At Sha-0ch'iu, Sent to Tu Fu

Now that I've come here, I wonder why.
This Sha-ch'iu life's lazy and carefree,

but in ancient trees near the city wall,
sounds of autumn still swell at evening.

Wine here never gets me drunk. And if
local songs rekindle a feeling, it's empty.

My thoughts of you are like the Wen river,
sent broad and deep on its journey south.


Spur of the Moment

Facing wine, I missed night coming on
and falling, blossoms filling my robes.

Drunk, I rise and wade the midstream moon,
birds soon gone, and people scarcer still.


War South of the Great Wall

War last year at the Sang-kan's headwaters,
war this year on the roads a Ts'ung river:

We've rinsed weapons clean in Tiao-chihsea-swells,
pastured horses in T'ien Mountain's snowbound grasses,

war in ten-thousand-mile campaigns
leaving our Three Armies old and broken,

but the Hsiung-nu have made slaughter their own
version of plowing.
It never changes: nothing since ancient times but
bleached bones in fields of yellow sand.
A Ch'in emperor built the Great Wall to seal Mongols out,
and still, in the Han, we're setting beacon fires ablaze.

Beacon fires ablaze everlasting
no end to forced marches and war,

it's fight to the death in outland war,
wounded horses wailing, crying out toward heaven,

hawks and crows tearing at people,
lifting off to scatter dangling entrails in dying trees.

Tangled grasses lie matted with death,
but generals keep at it. And for what?

Isn't it clear that weapons are the tools of misery?
the great sages never waited until the need
for such things arose.


Sent to My Two Children in Sha-ch'iu

Here in Wu, mulberry leaves lush green,
silkworms have already slept three times.

My family's stayed behind in Sha-ch'iu,
no one to plant Kuel Mountain fields,

no one to do spring work, and here I am
wandering rivers, more and more dazed.

A south wind carries my heart back, its
flight coming to rest outside the upstairs

drinking-room, where a lone peach stands,
branches in leaf sweeping azure mist.

I planted it there before leaving them,
and now three years have slipped away:

it's already reached the upstairs windows,
but my travels haven't brought me back.

Our darling P'ing-yang picks blossoms
and leans against it, picks blossoms

and looks for a father she can't see,
her tears flowing the way springs flow.

And how fast he's grown - little Po-ch'in
standing shoulder-high to his big sister!

My two kids under that peach together -
who comforts them with loving hugs now?

The sense of things blank, grief burning
through me day after day, I measure out

silk and write these far-away thoughts
sent traveling the Wen-yang home.


Thoughts in Night Quiet

Seeing moonlight here at my bed,
and thinking it's frost on the ground,

I look up, gaze at the mountain moon,
then back, dreaming of my old home.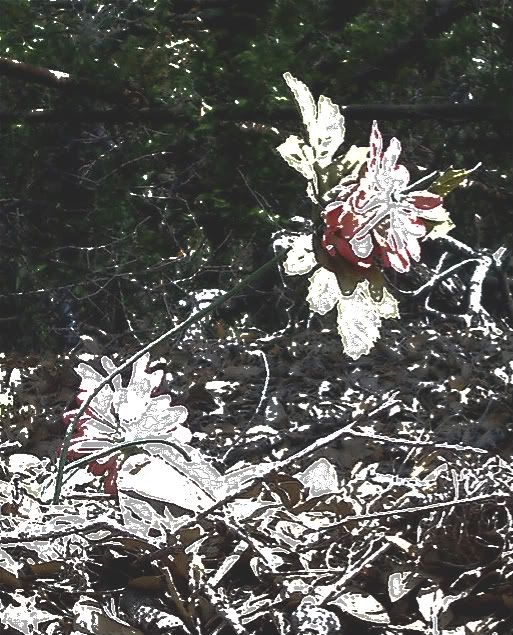 Now, here's a second poet by Jan Napier, our featured poet this week.

This poem, like the first, was previously published in The Mozzie.




Silver Princess

Alive with lorikeets,

Gungurru.

Gumnuts silver white.

A blaze of blossoms,
tips yellow dipped,
dangle from twigs
like contrary candelabra.

Sparse boughs
incline to humility.

Bole, dancer bony,
peeks through
maypole ribbons.

Tap roots thrust,
suck life from aquifers
in shallow suburbia.

Granite outcrop, itself bereft,
begrudges hospitality.

Gum stumps host no suckers.

A dry eyed soak sinks
into wrinkled rock skin,

as dingoes pant a dirge
for their lost royals.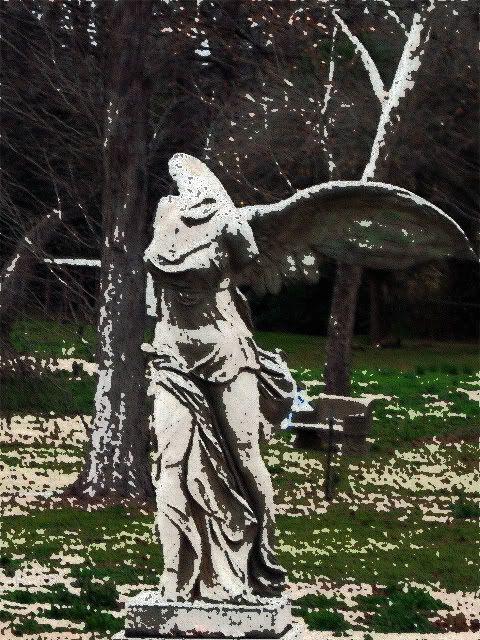 Reading Li Po has set me to thinking of this poem, written forty years ago, one of the last poems I wrote before I set writing aside for nearly 30 years.

It was finally published in the The Green Tricycle in 1999, a reminder to poets like me that there is no poem that is not without prospects, even if it takes 30 years to find them.



dusk

the mid-summer lake
heaves and rustles
like some great animal
shuddering
in the gathering dark

under pins of
white and yellow light
crickets chirp
the soft stone of night

smoke and the thick smells
of campfires rise

quiet falls with the sun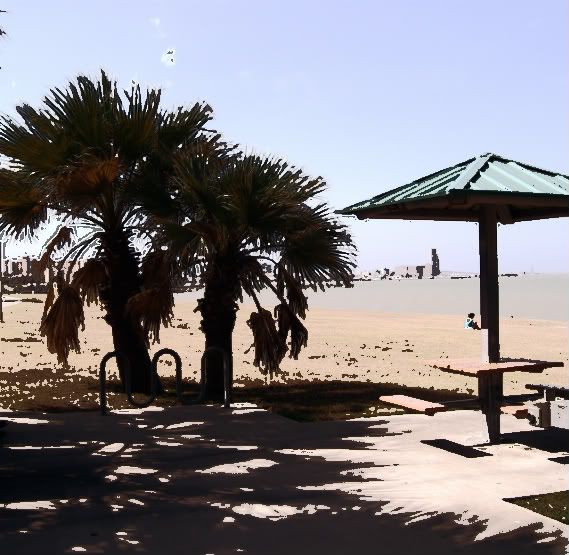 My next poem is by David Rivard, taken from his book Wise Poison, published by Graywolf Press and winner of the 1996 James Laughlin Award of the Academy of American Poets.

Rivard was born in Fall River, Massachusetts, in 1953. His awards include, in addition to the James Laughlin Award, the Agnes Lynch Starrett Poetry Prize two grants from the National Endowment for the Arts, fellowships from the Massachusetts Arts Foundation and the Fine Arts Work Center in Provincetown, the Celia B. Wagner Award from the Poetry Society of America and a Pushcart Prize. He is Poetry Editor at the Harvard Review and teaches at Tufts University and the Vermont College M.F.A. in Writing Program.

He lives in Cambridge, Massachusetts.



It Could Be

the same stale wind
I felt on Muscungus Bay,

the August breeze ruffling
a stuffed toy, the bobbing grubby Minnie Mouse
some lobstermen left behind, strung
by her neck
from a rust-abraded navigational buoy.
Her forehead, belly & shriveled arms
tattooed by crudely drawn swastikas.
with her stitching torn too,
so whenever exhaust blew from the idling
outboard into our eyes
the cotton batting looked as if it were foaming out.

That air.

Perhaps
only because I have forgotten
the struggle between anguish
and anguish, that air
is what jet-streams toward me today.
A wind that bitters any scorn of fear, it would wipe out
all our ways of warding off the danger.
Gust whose threat would smash our names
to syllables, the syllables
into letters, & letters
into kindling, splintered spruce.

Last night when a man jobbed by
in the falling snow
wearing spandex dyed that tint off ripened lemons,
with matching headband,
I saw him as a snowflake
might - his shape
that of an animal whittled
sloppily from a chunk of pine,
the whiter, sweetish pulp of the tree
where love feels it cuts deepest.
Painted a baffled yellow
with one or two black stripes, his legs were wobbly,
he hooves rushing over ground covered
by snow, slipping, the earth
a ball of muddy soil, hand-packed, frozen
hanging in blackness, held by a flimsy red thread,
a Band-Aid wrapper.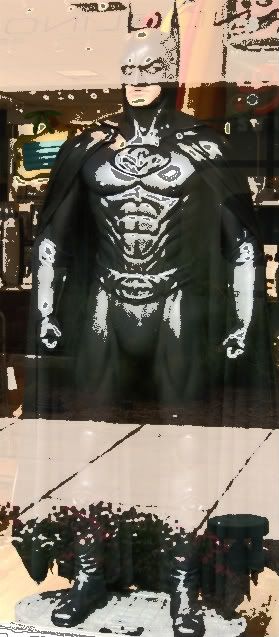 My animals may make a better person of me yet.



pacifist scouts from the dominion of the bark and purr

they're both old,
and have lived together
since their
puppy & kitty years

and they're both
rescues,
the dog from the pound
and the cat
from over the back fence -

now, the cat
can't see
and the dog
can't hear

but, like two old
spinster sisters
they work it out
together

making Kitty Pride
the only cat
in the world with a
seeing-eye-dog

while Reba
has an alarm-cat
that can give her a nudge
when the dinner bell
rings

a great picture
they give us
of domestic peace
and tranquil cooperation

an inspiring
model
for the United Nations
they are,
and for divorce lawyers,
small claims court adjudicators,
marriage counselors,
and all others
who seek to build consensus
among those for whom
peace
is a fighting word

although
they may sometimes
growl and hiss
in their sleep, when awake
they are non-violent
extremists,
Gandhis
of the bark and the purr
and,
though creatures of the fur,
as teachers of the
scant-haired lesser breeds
they can also serve
with distinction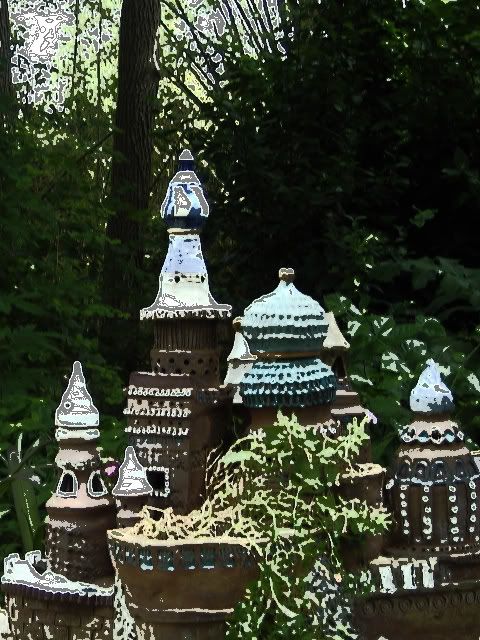 Here's featured poet Jan Napier back again with another poem, previously published in Australia in Tamba.



Harsh White Light

Out in this harsh white light
secrets sear shrivel scatter
like kangaroos before the rifle.
shadows sharp as scalpels
cut out the indefinite article
define edges separate the infinite
from matter subject to laws corporeal
excise or expose imperfection
in a paranoia of normality
the way hot blood sucks into sand.
Radiation insists upon revelation.
Transition slices the instant
each detail etched in high relief
like the sirrush and rimi
incised upon Bablyon's Ishtar Gate.
there are no grey areas
out in this harsh white light.









Next, I have two poems by Luis J. Rodriguez from his book The Concrete River, published by Curbstone Press in 1991.

Born in El Paso in 1954, Rodriguez grew up in Watts and the East Los Angeles area. Most of his poems grow out of his experience working as a steelworker, carpenter, blast furnace operator, truck driver and chemical refinery mechanic. Recipient of the Carl Sandburg Literary Award, among other honors, he has been the subject of controversy when included on reading lists in California, Illinois, Michigan, and Texas schools due to its frank depictions of gang life. Rodriguez has also founded or co-founded numerous organizations, including the Tia Chucha Press, which publishes the work of unknown writers, Tia Chucha's Centro Cultural, a San Fernando Valley cultural center, and the Chicago-based Youth Struggling for Survival, an organization for at-risk youth.



Jesus Saves

this dude Jesus Saves
must be popular or something:
You see his name everywhere.
I first saw it when I woke up
from a bunker Hill cardboard box
to a huge sign near the top
of the LA library.
It read: "Jesus Saves."

I wish I were that guy...
then I wouldn't be
this chocked-faced pirate on city
seas, this starved acrobat of the alcoves
loitering against splintered doors.
Then I wouldn't be this aberration
who once had a home, made of stone even,
and a woman to call wife.
In the old country worked since I was seven!
I knew the meaning
of the sun's behest
for pores to weep.
But now such toil is allowed
to rot like too many berries on a bush.

In the old country, I laughed the loudest,
made the most incisive remarks
and held at bay even the most
limpid of gatherings.

But here I am a grieving poet,
a scavenger of useless literature;
they mean nothing in this place...
my metaphoric manner,
the spectacle of my viscous verse
- nothing!
I am but a shadow on the sidewalk,
a spot of soot on a block wall;
a roll of dice tossed across
a collapsing hallway in a downtown
SRO hotel.

OK, Senor Saves, right now this is your time.
But someday a billboard
will proclaim my existence.
Someday people will sigh my name
as if it were confection on the lips.
As long as I have a rhythm in my breast,
there will come this fine day
when this orphan, pregnant with genius,
is discovered sprouting epiphanies like wings
on the doorstep of
mother civilization.


The Village

Aliso Village. East LA.
Welfare/unemployment/teenposts.
Brown/black villagers
wade in a sea of stucco green

imitating cool, as 14-year-old
girls, with babies by their feet,
sing oldies from darkened porches,
here, across from the LA River,

concrete border
of scrawled walls,
railroad tracks, and sweatshops,
here, where we remade revolution


in our images. Here,
where at 18 years old and dying,
I asked her to marry me.

I carry the village in tattoos
across my arms.










And now, another poem from Mozzie by featured poet Jan Napier



Through a Window

Beyond the pane
a gunfire sunset uzi's the ocean
pine tips pin the sky in place
a murder of crows
intrigues in the redgum
the fishing smack bucks
against its anchor
unlike me
so snug so smug
within
my second marriage.









I used to think this was just crazy New York City stuff, but it seems to have become a national epidemic.



vegetarian wolves

i ought to write a serious poem
this morning,
after a week of trivial pursuits,

but the most serious thing
i can think of right now
is how i've been noticing more

and more people
backing
into parking places,

soccer moms in 12 ton, 48 foot
long SUVs
holding up three blocks

of traffic
while they try to negotiate
themselves

into parking places
backward,
barely able to see over

the steering wheel,
trying again
& trying again & trying yet

again
until their ocean liner
of a vehicle

is parked
nose out, butt
to the curb, ready to

leap into action
like the batmobile from the
batcave

vroom, vroom,
and off
to bring justice to the usual

suspects

~~~~

the first time i saw someone
park backwards who wasn't loading
hay into the back of a pickup was in 1995

when i hired a guy from New York City
and he parked that way and
i thought it must be some kind of

typically strange New York City thing,
this parking front-out
so as to facilitate a rapid escape

from a mugger
or a New York City panhandler,
or, maybe, if he was a bank-heist

specialist before
he came to work for me,
it was a trick of the heisting trade

a good way to escape
the clutches
of the law

~~~~

i just don't understand it,
but that's not unusual
as i get older and all sorts

of crazy things happen
day after day
that make no sense to me

vegetarian wolves,
lion-fed lambs, and
well-built Chevrolets,

the list
long and daily
growing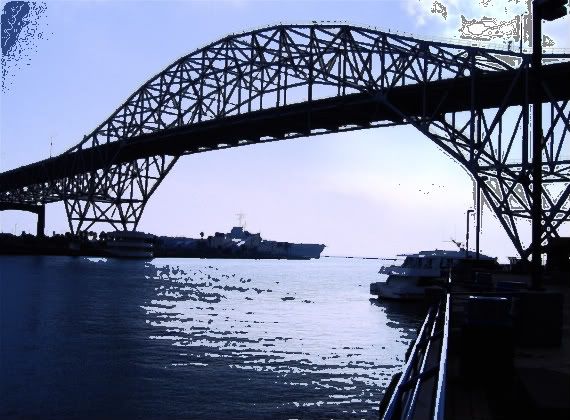 Here are four poets from the collection Breaking Silence, an Anthology of Contemporary Asia American Poets, published in 1998 by The Greenfield Review Press.



The first poet is Luis Cabalquinto, a native of Magarao, Camarines Sur, Philippines, born there in 1935. He earned the B.A. in Mass Communication at then U.P. Diliman Institute of Mass Communication. Later, after getting the degree, transferred to the UP College of Forestry in Los Banos, he worked there as an instructor and Chief of the Publication & Information Section. He received a Fulbright-Hays grant (in 1968) and went to Cornell University in Ithaca, New York for further studies in mass communication. Cabalquinto enrolled in fiction and poetry writing workshops conducted by A.R. Ammons, William Matthews, James McConkey, and others in the English Department. He had been sporadically writing poetry and fiction since high school but at Cornell his creative writing teachers convinced him that he should pursue imaginative writing more seriously.

Since then, his work has appeared in magazines and journal anthologies published in the Philippines, the United States, Australia, Hong Kong, and Europe. His published books include The Dog-eater and Other Poems, The Ibalon Collection, Dreamwanderer, Brigeable Shores, and Moon Over Magarao.


The Big One

I like to fish,
an old habit,
for a definition
outside
the act itself:
in addition to
the useful air
and exercise.
The lake will do
without
my best mono:
the star-drag reel,
lures of the trade,
and rod. Or lines.
I go for the clipped lift,
the sudden suck,
caught in the teeth
of sky and water -
the trembling stop
of bait in a
sudden shift
of scale:
stuck by bass!
in the brain.


Virginia Cerenio, a 2nd generation Filipino-American who grew up in San Francisco, wrote the next poem. She received her education at San Francisco State University, earning a BA in English, a teaching credential, and an MA in Second Language Acquisition and Cross Cultural Education. Apparently, she has continued to write and teach and, according to the most recent entry I could find, currently lives in San Francisco, where she heads a company specializing in transportation services for elderly and disabled persons.

She may or may not also be the actress Virginia Cerenio who appeared in the movie Chan is missing. I hope so, such an interesting resume hers would then be.


pick-up at chef rizal restaurant

a young pinoy
he
like a dark alley
too quiet

w/ his brushed back hair
leathered jacket
ben davis pants
w/ his nikes on
stepping too quiet
he plays pinball
hands dancing to lights n bells
but his hips rest silently against the machine.
he orders chicken dobo over rice
his mouth lingers with pleasure
swallows food like a starving man
but his eyes do not say anything
only silently dart to each corner of the room
like a nervous billiard ball
before falling in the hole
running again to hide
in the corner pockets in back of his head
he wipes his sleeve against his mouth
sitting back with a puppet's jerk
watching the white man
with the slightly balding head
pay the pretty pinya behind the counter
"two plates chicken adobo and rice"
the young pinoy follows him out
shoulders hunched against questions
from the silent brown eyes watching him
silence only broken
by rizal weeping verses


The next poem is by Yuri Kageyama. She was born in Japan in 1953 and grew up in Tokyo, Maryland and Alabama. She is a magna cum laude graduate of Cornell University and holds a MA in sociology from the University of California, Berkeley. A performance poet, she has worked with musicians, actors and a dancer in presenting her original works at museums, schools, cultural centers, and her own productions.


Disco Chinatown

street blood throbbing
punk maggots of the slums with fake ID's
smelling British sterling
cover the stink of sweat, car grease and dirt
and the blood from being cut up by a Jo
or is it W.C.?
slant eye to slant eye talking
smooth talking or trying,
"hey, baby -
looking nice tonight"
spilling sunrises
margaritas
bourbons with cherries
giddy easy striding to make it to my table
in your own eyes, a ghetto knight
"wanna drink?"
in a flash and a flick, light my cigarette,
the dance floor is dead tonight
linoleum cracked
the filipino D.J. Berkeley Asian American Studies drop out is stoned
and even the lights look neon sleazy
you want me to move, a wax museum dancing doll, under your macho
gaze,
or in your arms, rocking following your rocks,
layered black hair,
mustache, always, to tickle the quick kisses,
cheap shiny shirt, four buttons open,
a jade pendant swaying against yellow brown flesh,
you want to take me home
and the grip on my shoulder tightens,
you driving a Camaro Z28?
an Olds 442?
a broken down Malibu?
a Caddy Eldorado?
you want to be rich someday
you want to enjoy life, you say,
'cuz it's so so short,
ALL girls want you for their old man,
"in bed, I have a good body
opium makes me last
and last
I'm ten inches
and," a smile,
"this thick"
you play the mind games with a too ridiculous seriousness
not another escape out just for kicks
you street male pride can't take no scratches
you'll kick my ass when the number I give you isn't mine
you tell me not to dance with anyone else
when I just met you tonight
and isn't your old lady waiting at your apartment?
hardened hard up
Ricksha stray tiger cat
your life view quite
doesn't
touch mine
and being gang banged isn't my type of thrill
and disco steps don't silence sirens
and the skyscraper lights don't touch Grant Avenue on a Friday night
Golden Dragon massacred meat can't ever be pieced back together
again
black lights and hanging ferns or Remy sweetness can't hide
spilled out alley fish guts
that tell you and tell you
there just ain't no future
your hands grope
your eyes closed
your tongue dry
you penis limp
poor ChinaMAN-child


The last poem from the book is by Jim Mitsui, author of three books of poetry, Journal of the Sun, Crossing the Phantom River, and After the Long Train.


Shakuhachi

for Ina San

When his son-in-law asked for lessons,
he nodded.
Slipped the bamboo
out of its silk case.
Played one note.
Played it until it hung
clear as the moon.
Handed over the instrument.
Said, "Practice this note.
Come back in a year
for the second."









People talk about the destructive power of a flood, usually not understanding the damage a five-year drought can do in an already dry climate, the often irreversible damage to the environment and to all living things.

Neither the devastation , nor the glory of the green days and nights when the drought is broken.



there's no sadder sight than a river run dry

there's no sadder
sight
than a river run dry

sandy bottom
burned white under the sun -
a familiar sight
in dry South Texas

but this year
the rivers and creeks
flow full and fast

life just as full
for creatures
who live by the grace
of full-flowing waters -
snakes and birds and possums
and raccoons,
and bees swarming
to river flowers and yellow jackets
building their nests
of fresh creek mud,
all living
in the bounty of a warm winter and
wet, rejuvenating spring

last night i became
a river creature,
napped
in a chair on the patio
above our creek

drifted into sleep
by crickets' sonic mating
and frogs, waking from
their long sleep - waking
and singing to the moon,
and to the fresh
bright stars,
to rivers running,
to pastures blooming,
to fair spring
folding
its green pages,
getting ready
for what comes with
summer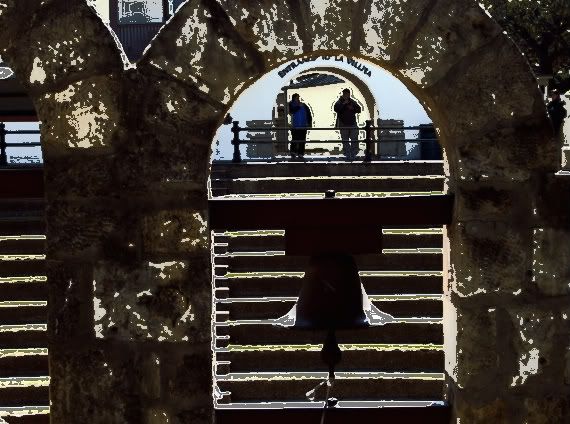 Now, my final poem for the week from Jan Napier, this one also previously in The Mozzie.

Thank you, Jan, for sharing your work.



Pilbara Summerr

Spinifex explosions soblond sobleached sobrittle
rustle in unstocked paddocks.
Anthills squat in warty clusters.
Ghost gums starred by tableaux
of cockatoos support the stonewash sky.
Rivers cower quiet in aquifers.
Granite rocks crack shot by a sniper's sun
Topsoil splits into puzzle pieces.
Brumby and warrigal share
prick eared perimeters
as soaks shrivel to a blaze of bitter salt.
Looking glass air reveals past and future
like a carnival clairvoyant.
The kitchen garden is a crisp necropolis.
A branch bongs hollow
on the water tank's wrinkles.
Red Cloud Kelpies pant
in the dark under the house.
Stockhorses snort and swish
within hot shade,
and the sear of verandah boards
soothes arthritic feet,
as the old man flays winter from his skin.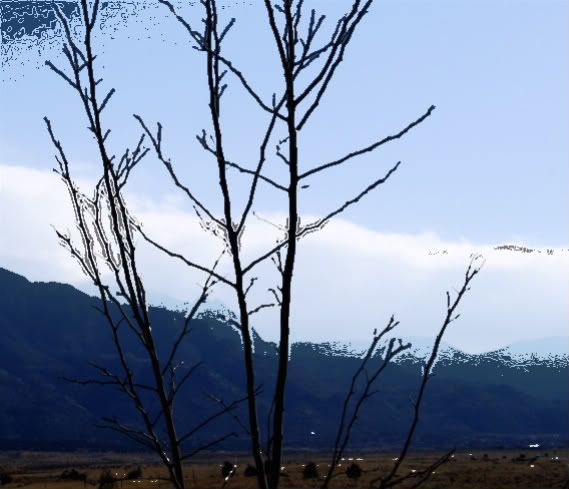 Here are two poems by Wlstawa Szymborska from her collection Poems, New and Collected 1957-1997, published by Harcourt in 1998.

Szymborska was born in Poland, where she still lives. She worked as a poetry editor, a columnist, and a translator. In 1996, she was awarded the Nobel Prize for Literature.

The poems in the book were translated from Polish by Stanislaw Baranczak and Clare Cavanagh


Aging Opera Singer

"Today he sings this way: tralala tra la.
But I sang it like this: tralala tra la.
Do you hear the difference?
And instead off standing here, he stands here
and looks this way, not this way,
although she comes flying in from over there,
not over there, and not like today rampa pampa pam,
but quit simply rampa pampa pam,
the unforgettable Tschubek-Bombonieri,
only
who remembers her now..."


In Praise of My Sister

My sister doesn't write poems,
and it's unlikely that she'll suddenly start writing poems.
She takes after her mother, who didn't write poems,
and also her father, who likewise didn't write poems.
I feel safe beneath my sister's roof:
my sister's husband would rather die than write poems.
And, even though this is starting to sound as repetitive as Peter
Piper,
the truth is, none of my relatives write poems.

My sister's desk drawers don't hold old poems,
and her handbag doesn't hold new ones.
When my sister asks me over for lunch,
I know she doesn't wants to read me her poems.
Her soups are delicious without ulterior motives.
Her coffee doesn't spill on manuscripts.

There are many families in which nobody writes poems,
but once it starts up it's hard to quarantine.
Sometimes poetry cascades down through the generations,
creating fatal whirlpools where family love my founder.

My sister has tackled oral prose with some success,
but her entire written opus consists of postcards from vacations
whose text is only the same promise every year:
when she gets back, she'll have
so much
much
much to tell.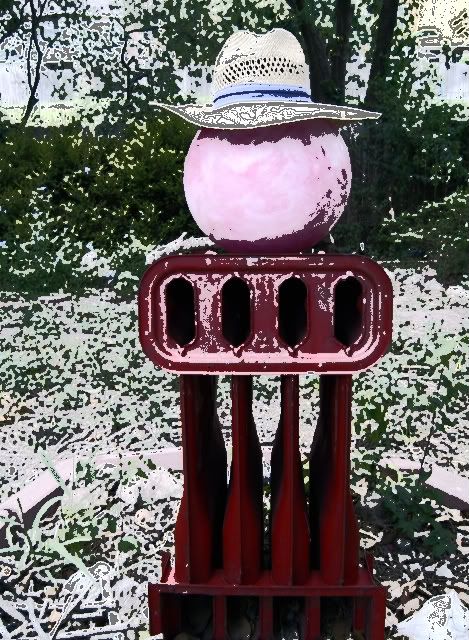 Now here's my last poem of the week.



i married the first woman i loved

i married
the first woman i loved

and have lived with her now
for more than 30 years

though times of storm
and times of peaceful sailing

and every one of those years
has changed us,

neither, now, are who we were
at love's first blush -

as all of life
is one long compromise with change

dealing with the conflicting forces,
centrifugal and centripetal

that make us one together,
that split us into tribes apart

like twin planets
circling a far sun pushing

and pulling
all at the same time -

abiding love,
that far sun with power to keep a balance

between forces
that carry all things

through the long slide
of time -

sustaining, constant love
that links us, wraps

around the lives
of all the people we were

and have been and will
become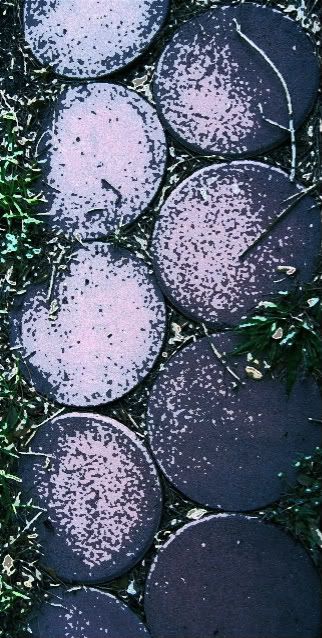 Another week finished, and this one was a hard one, late all week and tired now and ready for bed.

As usual all the stuff I borrowed this week remains the property of the poets I borrowed it from. The stuff i created is available for borrowing, as long as you properly credit.

I'm allen itz and this is my blog, fifth-rate in the latest polls, but still pretty darn good.