Colors of the Coastal Bend
Friday, April 09, 2010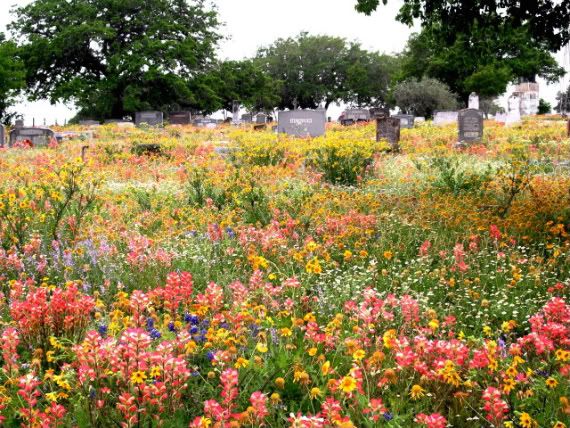 V.4.3.





I returned this week to my quest for wildflowers.

I had intended on Wednesday to take a full day ramble through the coastal plains between San Antonio and Corpus Christi. There are backroads there I haven't been on in years. But delays in getting started in the morning, cut my time for the trip from all day to only four hours in the afternooon, and then rain that started about half way through cut my photo op time to only about two yours.

Though disappointed that I didn't get to do and see all I had planned, I did get some pretty good pictures in the time I had. I feature the photos in this issue.

In addition to my pictures, I have my featured poet for the week, Australian friend and poet Sue Clennell. Sue, with a degree in journalism, has been a librarian and a teacher. Her poems have been published in many on line and print poetry journals and, previously, here on "Here and Now."

Here's the full complement of this week's Poetry Rangers.


G.E. Patterson
Autobiographia
Sugar
The Responsibilities of Love
I Used To Go To Church

Sue Clennell
Carnarvon
Correspondent

Me
post-it notes

William Carlos Williams
Dans Russe
Smell

Jerome Rothenberg
Crazy dog Events

Rumi
Four Quatrains

Sue Clennell
I am just a Poor Deer

Me
out of it

Katherine Soniat
Of Bees

Alex Lemon
Etiology

Ginny Wiehardt
Mourning

Me
dead is dead

Sue Clennell
Escapism

David Waltner-Toews
Sweeping
Christmas 1979
Friday Night

Sue Clennell
In black and white

Me
thinking of resurrection

Lester Paldy
Wildflowers at Babi Yar
Tour Guide

Me
me and Brother Job

Sue Clennell
The Ink Drinker

Laurie Lico Albanese
Nick

Me
trivial pursuits

Alberto Rios
Los Voladores de Papantla
Under Mesquite Trees in the Sun

Me
shark bait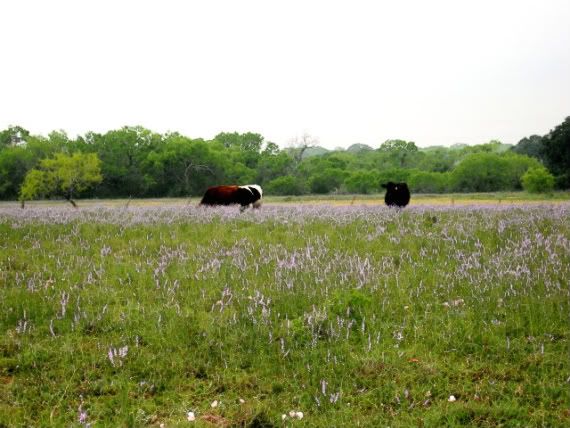 I start this week with several poems by young poet, G. E. Patterson, from his first book, Tug, published in 1999 by Graywolf Press and winner of the Minnesota Book Award..

A poet, critic, and translator, Patterson grew up along the Mississippi River and was educated in the mid-South, the Midwest, the Northeast, and the western United States.

His work has also appeared in several magazines and anthologies and his awards include fellowships from the Bread Loaf Writers Conference, Cave Canem, the Djerassi Foundation, the MacDowell Colony, and the Minnesota State Arts Board.

After living in the Northeast and on the West Coast, Patterson now makes his home in Minnesota, where he teaches.



Autobiographia

I had everything and luck: rings of smoke
blown for me; sunlight safe inside the leaves
of cottonwoods; pure, simple harmonies
of church music, echoes of slave songs; scraps
of candy wrappers - airborne. Everything.
Mother and father, brother, aunts, uncles;
chores and schoolwork and playtime. Everything.

I was given gloves against winter cold.
I was made to wear gloves when I gardened.
I was made to garden; taught to hold forks
in my left hand when cutting, in my right
when bringing food to my mouth. Everything.

I had clothes I was told not to wear outside;
a face you could clean up almost handsome;
I had friends to fight with and secrets, spread
all over the neighborhood; the best teachers,
white and colored. I'm not making this up.
I knew I had everything. Still do.


Sugar

Lettie, Daisy, Coopie, Bess and Mary
were the women I loved best after you
and my mother. A pack of five tall widows.
Milk-brown. Straight-backed. Nicer than most men.

Their yards were large fields of flowers and squashes.
Their paths were nutshells, cracked in the afternoons
and winter evenings for breads and ice creams,
or for Coopie's small glasses of sherry.

Your yard was a stretch of grass and a hill
ending in concrete. Your house was the place
for pancakes and stories and girls my age,
your daughters. Your husband, my father's friend,

walked around the house wearing a tank top
whiter than teeth, calling for my sweet kisses,
the one thing he swore he couldn't live without.
He made my eyes go wide with excitement.

By the careful placement of his large hands,
I learned to tell time and open my thighs -
as if there was something between my legs.
I was his sweetness when no one was home.


The Responsibility of Love

Where you are now the only lights are stars
and oil lamps flaring on vine-covered porches.
where you are now, it must be midnight.
No one has bothered to name all the roads
that overlook the sea. The freshened air
smells of myrtle and white jasmine. A church
stands on the headland, and I hope it might
keep one thought of me alive in your head.

Autumn is here: warm days becoming cold.
The trees drop more leaves, love, each time it rains.
I eat my meals with the TV turned on,
but softly so the neighbors won't complain.
The kilim is stained by the food I spilled
the first day, and the second, you were gone.


I Used to Go to Church

When my doctors thought
I was dying
I saw my father
slumped over
in a painted chair
in 6 A.M. sunlight
wearing faded paisley
boxer shorts

Before I was sure
if I should call
out to him
he got up
& moved through the room
looking at everything
picking up photographs
of my friends
cupping the mug
I'd used for tea

His hands ran
along the edge
of the dining table
as if the objects
he touched
could tell him
the few things
he wanted to know
about my life

My old man
opened a window
& the wind rushed in
bringing birds
Pigeons perched
on his outstretched arms
& on his head

Each one cooed
a single note
but the sounds mingled
together
like a chorale
of bell ringers
& my father
he did nothing

to stop it.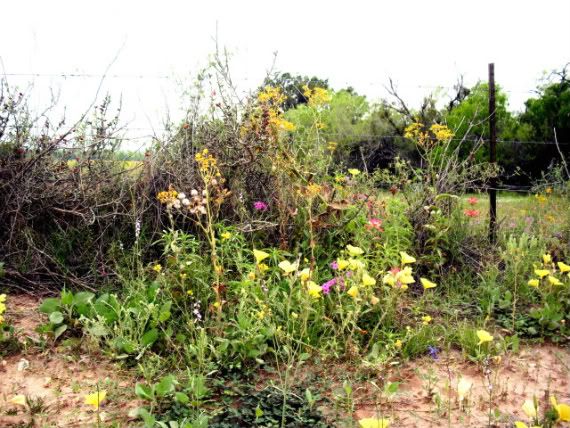 Here are two short poems by featured poet Sue Clennell. The second of the two was previously published in The West Australian.



Carnarvon

Sky turning from jaffa orange to rock melon,
chocolate ices mixed with mango,
bush canaries, yellow and brown.
Night, and the wind tongues around corners,
licks the washing dry.
A glass of wine on the Fascine,
a guitar pick and playing card in the carpark,
a giant ear to hear spacemen.
Carnarvon - Dampier's secret.


Correspondent

The day your letter came
a rainbow spilled
on the front porch.
The black ink spidering
across the envelope
shouted my name then
whispered it was for me,
and unemployment and recession
fell off a flat earth.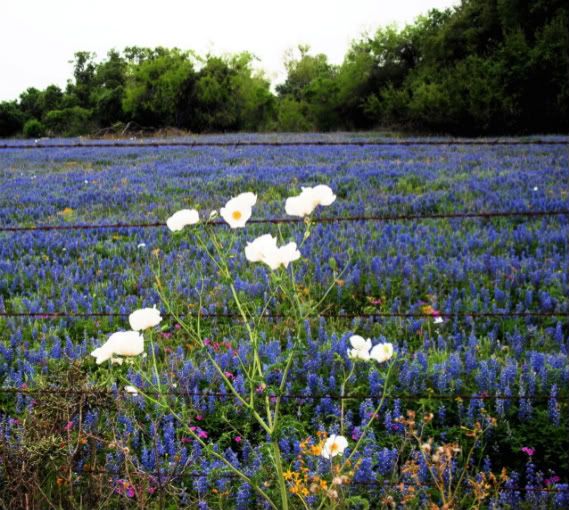 Looking to go as minimalist as possible, i came up with some little things i called "post-it notes" - the idea being poems small enough to fit on one of those little yellow post-it notes.

In my own mind, just as many Japanese forms, like the haiku, are supposed to center around natural themes like changes in seasons, I think of these little post-it note poems as being about relationships, little notes that lovers, or former lovers or prospective want-to-be lovers might leave for each other.

At least that's the concept, though I admit that a couple of these might require a little bit larger than usual post-it note, but, that's just the chance you have to take when you're in the poetry biz.



post-it notes

i am lost -
have you loved me
lately

~~~

too late -
i'm going back
to hating
you

~~~

if only i
believed
you -
i would surely love
you

~~~

don't mind me -
i'm just your backseat
lover

~~~

without my pussy
cat
i'm just a dog without
a bone

~~~

when i'm gone
you'll wish
i'd never told the
truth

~~~

i said never -
i'll never say that
again

~~~

i watch always now
the place
you left me behind

~~~

you asked
for the truth -
i should have known
better

~~~

you said you'd be
back
but never said when -
i wait, still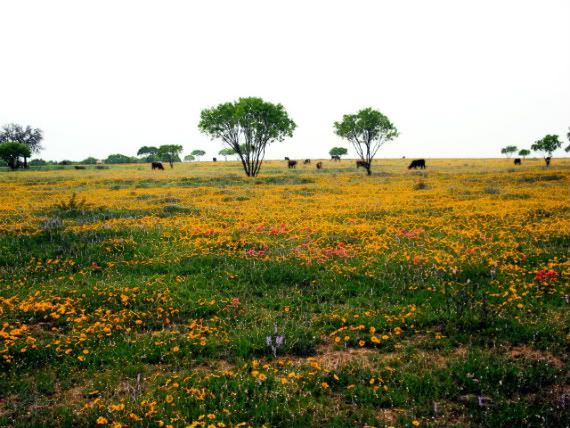 The next several poems are from the anthology, The Rag and Bone Shop of the Heart, edited by Robert Bly, James Hillman and Michael Meade and published by Harper Perennial in 1992. The book is subtitled "Poems for Men," which I don't get. They all seem like pretty much regular poems to me. Maybe I just need a testosterone injection or something to feel the manly pulse of it.


The first two poems are by the great William Carlos Williams.


Dans Russe

If when my wife is sleeping
and the baby and Kathleen
are sleeping
and the sun is a flame-white disc
in silken mists
above shining trees, -
if I in my north room
dance naked, grotesquely
before my mirror
waving my shirt round my head
and singing softly to myself:
"I am lonely, lonely.
I was born to be lonely,
I am best so!"
If I admire my arms, my face,
my shoulders, flanks, buttocks
against the yellow drawn shades, -

Who shall say I am not
the happy genius of my household?


Smell

Oh strong-ridged and deeply hollowed
nose of mine! what will you not be smelling?
What tackless asses we are, you and i boney nose
always indiscriminate, always unashamed,
and now it is the souring flowers of the bedraggled
poplars: a festering pulp on the wet earth
beneath them. With what deep thirst
we quicken our desires
to that rank odor of a passing springtime!
Can you not be decent? Can you not reserve your ardors
for something less unlovely? What girl will care
for us, do you think, if we continue in these ways?
Must you taste everything? Must you know everything?
Must you have a part in everything?


The next piece is a puzzle to me. It is credited to Jerome Rothenberg, and, even though I'm not in a position to argue with that, it does seem more like something he might have translated from a previous native source.


Crazy Dog Events
Crow Indian

1. Act like a crazy dog. Wear sashes & other fine clothing, carry a
rattle, & dance along the roads singing crazy dog songs after
everybody else has gone to bed.

2. Talk crosswise: say the opposite of what you mean & make
others say the opposite of what they mean in return.

3. Fight like a fool by rushing up to an enemy & offering to be
killed. Dig a hole near an enemy, & when the enemy surrounds
it, leap out at them & drive them back.

4. Paint yourself white, mount a white horse, cover its eyes &
make it jump down a steep & rocky bank, until both of you are
crushed.


The final piece from the anthology is this, by Rumi. It was translated by Coleman Barks and John Moyne.


Four Quatrains

1.

Where is a foot worthy to walk a garden
or any eye that deserves to look at trees?

Show me a man willing to be
thrown in the fire.

2.

In the shambles of love, they kill only the best,
none of the weak or deformed.
Don't run away from this dying.
Whoever's not killed for love is dead meat.

3.

Tonight with wine being poured
and instruments singing among themselves,
one thing is forbidden,
one thing: Sleep.

4.

Two strong impulses: One
to drink long and deep,
the other,
not to sober up too soon.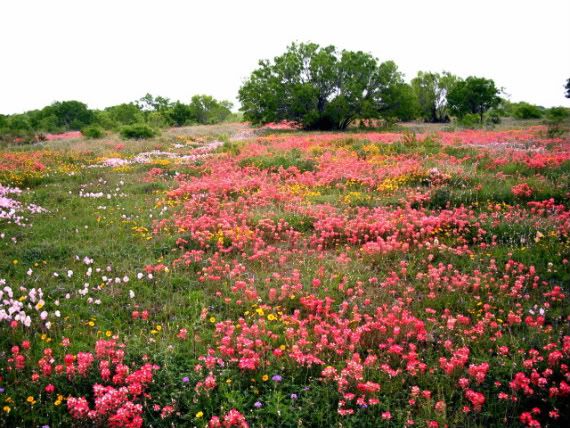 Here now is our second poem by Sue Clennell, this week's featured poet. The poem first appeared in Speed Poets.



I am just a Poor Deer

(from a painting by Frieda Kahlo)

Wounded, you run through the forest
to seek your escape, with
the body of a deer and the
face of a woman.
This tree, a possible refuge, is sun shining on water,
another the birth of a child,
this one is for friends both old and new.
Some trees are paintings,
and have the yellow of Van Gogh,
the red of Renoir blue of Nolan.
Some are words of kindness,
and you, still in motion, know
the arrows that bring
the most blood bubbling forth
are aimed by loved ones.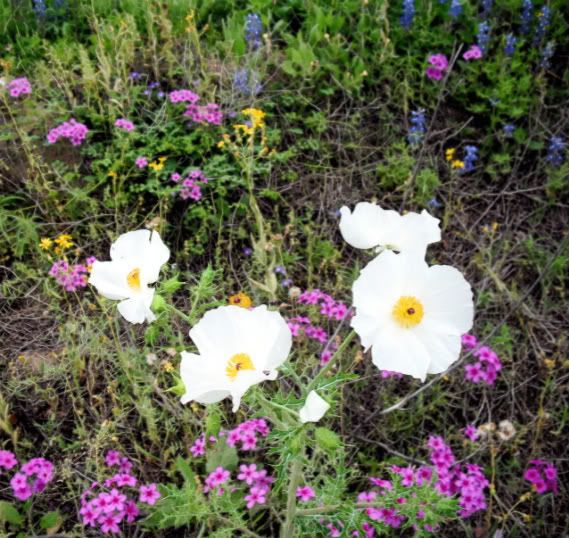 I admit to sometimes feeling a bit nostalgic about days past, when I was in the middle of things, running my own little part of the stable.

Then I look at some of the stuff going and don't feel anything but glad that i'm out of it.



out of it


they remind me
of the joke about the guy
walking down the street

with a banana
in his ear - a friend stops him
and says, hey, you've got a banana

in your ear and the guy
with the banana in his ear says,

what?

and his friend says,
you've got a banana in your ear

and the guy with the banana in his ear
says,

what?

and the friend says, you've got a banana
in your ear

and the guy with the banana
in his ear says

can't hear you, i have a banana in my ear

~~~~

i'm talking about people
who walk around with a big telephone thing
in their ear -

why do they do this?

part of it is a misunderstanding of status - people
who think we will envy them, jealous that they have
a banana in their ear and we don't,

the same people who find their sense of worth
in the envy of others - but another part of it is just voluntary
servitude to the new and glitzy,

tekkie folk who, when told the latest scientific breakthrough
involved green and orange beanies with propellers on top
constantly spinning, would have one on their head

before day's end - and part of it is this culture
of constant engagement and feedback -
the idea that if we're not on top of everything

all the time, the world will spin
out of control and crush us, punish
us for our sins of inattention -

fear that the distance between a phone in our pocket
and our ear is to far for comfort, representing
too much lost time, time that might be

the crucial gap between holding up the world
on our shoulders or letting it fall, the world
crashing and burning

because we couldn't get our phone
to our ear
fast enough

~~~~

as for my place in all this,
beyond this melancholy morning
musing -

like the last dinosaur in a burning jungle
after the great meteor fell,
i sniff the singed and poisoned air

and am pleased that, one way
or another, i am
out of it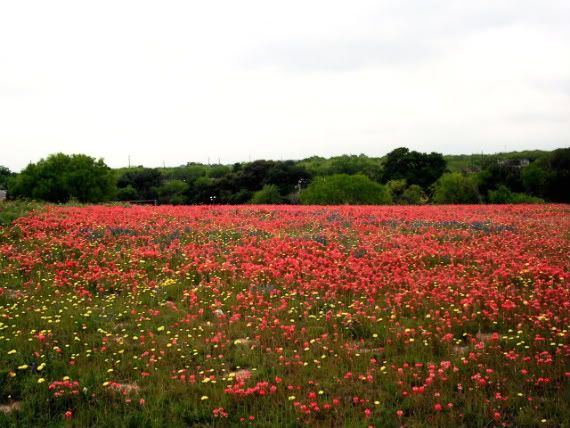 I have three poems from the Fall, 2006 issue of Hotel Amerika, published by Ohio University with funds from the Ohio Arts Council.


The first poem is by Katherine Soniat, who has published several volumes of poet, both on-line and in print. In 2006, she was teaching in the MFA Program at Virginia Tech.


Of Bees

I sold my car to the woman who first hesitated over a dent
in the fender, asking when was my "most recent big collision."

Then counting twelve dried bees strewn across the backseat,
she added it looked as though my car had gone through

a forest of bees, only to correct herself with
"or is it that your car is a forest of bees?"

So, is my car part of the great arboreal realm,
and exactly what did she deduct for each of those

implausible gold flaws? Perhaps someday I'll visit
her country's moss gardens and find my old blue

Toyota mulched in with the shade.


The next poem from the book is by Alex Lemon, a frequent reviewer for The Bloomsbury Review and assistant editor for LUNA: A Journal of Poetry and Translation. He received a Literature Fellowship in Poetry from the National Endowment for the Arts in 2005 and was a recipient of a 2006 Minnesota State Arts board Grant. In 2006, He taught at Macalaster College in Minnesota.


Etiology

After these blizzards
An air like moth-eaten sheets
Swells my lungs - keeps me
Pacing. Branches rap bluegrass
From the windows. And there is
Breath's utter failing. Midnight
Pulls and so each night I tap
The frigid glass -
Is this touch-frozen
Or the last thought
I'll have? I watch cars
Shake past -
Faces hard and green
In the radio light.
I know each driver is dreaming
About how their name might
Ring in another's mouth.
This is below zero
And the engine in my chest
Catching. I cannot get
My head around
This impossible-light.
In this wreckage
Of ice I can do nothing
More than rake my fingertip
Across my collarbone
Each time the red tenderness
In the oil-slick sky pulses
On and off - on and off.


Now, here is a final poem from Hotel Amerika, this one by Ginny Wiehardt, whose work appears frequently in many of the best poetry journals. Her book Compulsion of the Unlocked Thing was a finalist for the 2005 Ohio State University/The Journal Poetry Contest. From 1998 to 2001 she was a Michener Fellow at the Michener Center for Writers at the University of Texas-Austin. In 2006, she was living in Brooklyn.


Mourning

"If white is the color of mourning in Andalusia,
it is the proper custom."
- Abu I-Hasan al-Husri


*

If I could take dawn
in my hands,
as tangible as breakfast

I could cease
the practice of despair,
throw off my white cloak,
a house opened for summer.

*

I have burned my suppers,
made a desert of my garden,
pigeons of my feet.

*

The first sign of redemption:
hunger for birdsong.

*

Comfortless alphabet.
Not even a sign
in a lock of my lover's hair
as he turns to go.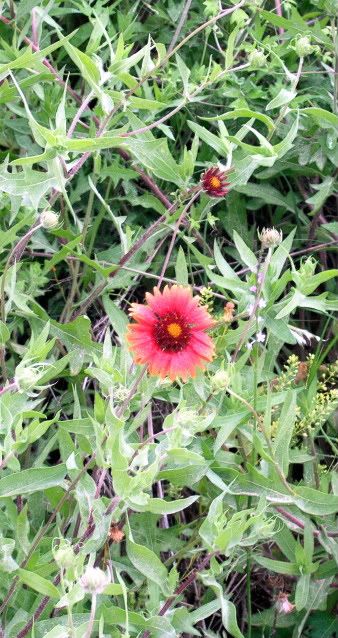 I was reading through a book of traditional Japanese death poems. The poems are from a centuries old tradition of poets writing little short "death poems" as death appeared imminent. I was selecting some of them to use in next week's issue of "Here and Now."

The poems are often very beautiful, some very moving - each a kind of summing up of a life or a reflection of what the poet sees on his last day or what he imagines will be after his death.

I enjoyed reading them and one, in particular, led me to thinking and to this next poem.



dead is dead

Death poems
are mere delusion -
death is death.

Death poem by
Japanese haiku poet Toko



intelligent minds
seek mystery always

so how can we not
think often

of death
for what is more mysterious

than the unraveling
of the intellect into the

cosmos - all it's billion bits
of thought and emotion

and memory
scattered to far and dark

and even more
mysterious places than

we in our living
could ever imagine -

if God
is the giant, tick-tocking

watch-works
of the universe, we might join him

then,
sit on his lap and watch the pieces move

~~

but perhaps
that makes too much of us

this vision of us,
watchers from the lap of God -

perhaps that which we are
is only physics manifested in

a temporary illusion of flesh -

perhaps in the end

we make too much of it,
death

only a passing game of speculation
to those of us still

on the bloody side of the veil,
truly important only to the dead,

whose mourners live on
and get over it

while those who die
do not









Next, I have another poem by Australian poet Sue Clennell. The poem was first published in She's a Train and she's Dangerous



Escapism

She bought a packet of budgerigar seed,
thousands of prospective sunflowers
and planted them all over her yard.
What are you going to do with them?
she was asked.
I just want a field of sunflowers
like the margarine advertisement.
Big golden suns shining at me from everywhere,
the lost treasure of the Incas.
And if they come up in their hundreds
so much the better,
to help me forget I am a prisoner of suburbia
to help me forget I can hear
next door shaving her armpits
or shouting at the kids.
Oh hang it all
let's all buy a packet of bird seeds.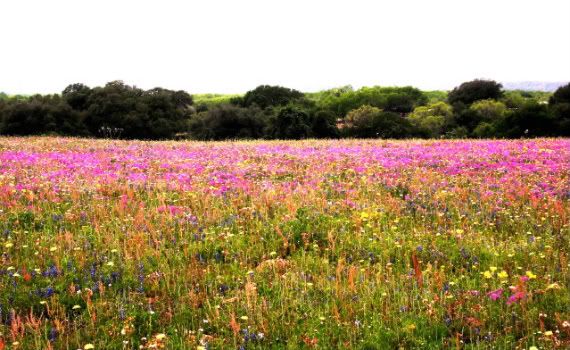 Next I have poems by David Waltner-Toews, from the anthology Three Mennonite Poets, published by Good Books in 1986.

Waltner-Toews was born in 1948 in Manitoba, Canada, to Russian-born Mennonite parents. He was educated first as writer, then as a veterinarian, then as an epidemiologist and, at the time the book was published, was working as a veterinary epidemiologist in Indonesia. He has been published frequently in Canada, as well as in the United States, Great Britain and in what was, at the time, the nation of East Germany.



Sweeping

the snow was expected
we were not prepared
for the blizzard
the trees like stiff brooms
quivered
against gray clouds
compulsively tidying
the sky
like trees we stood
out in the swirling
snow
sweeping
sweeping


Christmas 1979

No one
is at the door
My father steps in
when I reach out
to check the mail
He bends down
to remove his galoshes
I had not thought
to invite him this Christmas
He has been dead
almost a year
He takes off
his overcoat After dinner
he sits in the big green
easy chair reading stories
to my son
Old MacDonald had a farm
The boy laughs
My father laughs
I come from the kitchen
a piece of cold turkey
in my hand
My father looks comfortable
as if he intends to stay
a long time


Friday Night

Friday night sits in the closet
all week long head in hands
waiting for the week to be over
He hopes no one has to be at work
this Saturday He hopes
the day was okay and is glad
when the children go to bed early
He hopes everybody isn't
too tired
he hopes they will be able to find him
here hiding behind the bathrobes
He hears the closet door open
Clearing his throat
he straightens his collar
Someone is reaching
for the hanger in front of him
He grins foolishly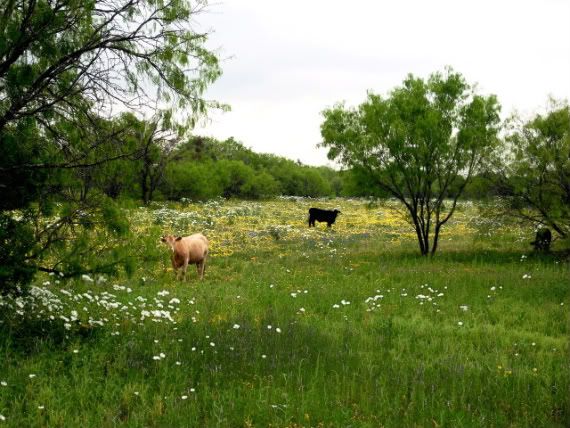 Now, here's another poem by feature poet Sue Clennell. The poem first appeared in The Perfect Diary.



In black and white

Where my father
wheeled me around,
I now wheel him.
Where my father fed me,
I now feed him.
Together we watch Buster Keaton,
who sits on the handlebars
and maneuvers through traffic,
not realizing the cyclist
has fallen off.
Who sails a car in the water,
slips on banana skins,
and can only afford a dollar box of candy
for his sweetheart.
I always cry at sad movies.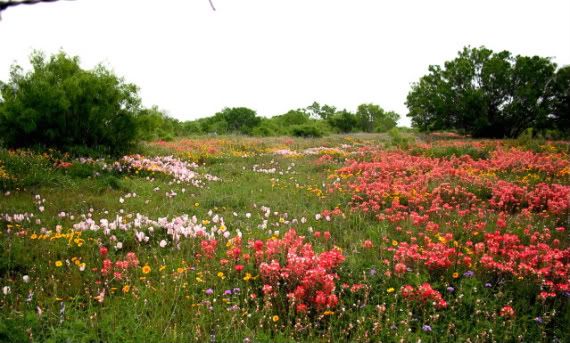 I guess this will have to pass for my Easter poem.



thinking of resurrection

i was reading
a religious scholar
the other day

who was saying
that for Christians
resurrection

must mean resurrection
of the body
or it is meaningless

and i can understand that,
without the body
it just seems too Buddhist

for the church i went to
as a child, Lutheran theology
doesn't include

Zen masters
and oversouls permeating
the universal ether

but, as to the non-Zen
physical body
approach

i have to say,
no offense intended,
when i think of

resurrection in the non-Zen
sense, my first thought
is of the sword-fighting skeletons

in the Simbad movies
of the sixties
or the last zombie movie

i saw and i don't think
that's
what they're thinking of -

but i understand
they have an ace up their sleeve
that resolves the zombie/skeletons problem -

it's a tweaking
of the bodily resurrection deal
to include both resurrection and perfection
of the body

which essentially means

you die to be
eventually resurrected in the body
you always wanted and thought you deserved

when you were alive,
the ultimate make-over,
so to speak

which is why
a lot of short, dumpy,
very ugly Christians can hardly wait

for the
end
of days to come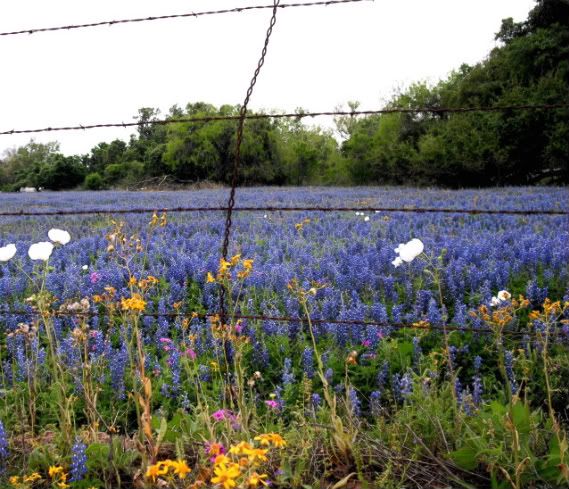 Lester Paldy is Distinguished Service Professor at the State University of New York at Stony Brook where he has taught since 1967, except for occasional leaves to serve on US arms control delegations in Geneva and at the UN.

He published his first book of poetry, for an okay free woman in 1992 and this book Wildflowers at Babi Yar, from which the next poems are taken, in 1994.

I begin with the book's title poem, a quiet poem of a quiet place today, infamous in the past as the site of the murder of nearly 34,000 Jews during the second world war and subject of Yevgeny Yevtushenko's epic poem which later became the inspiration and source of Dmitri Shostakovich's Symphony No. 13.



Wildflowers at Babi Yar

June is parched this year in Kiev
with dust lying on the city like a pall,
but the unmowed grass
at Babi Yar is green and fresh
where its roots touch deeper springs.
A little girl in a red dress
slips from her mother's side
and picks violets which pierce
the meadow floor
like stars mirrored in a calm sea.
She places them on a stone
where her mother gestures
pausing for only a moment
before turning away
with a toss of her braids
to skip along the path
that leads back to the crowded street.
Even a trolley's sharp metallic clamor
pales against the great stillness
at Babi Yar
where wildflowers speak.


Here's a different view of Babi Yar, the same poet in a different mood sees different things.


Tour Guide

Take the Number Eighteen bus
to Babi Yar.
It's only a short ride
and doesn't cost much.
Watch for the park on the left
off Melnikova Street
(you can see the monument from the bus)
and get off at the corner.
If you're not sure, ask the driver.
He won't mind.
The place won't be crowded,
you'll see.

The ravine is filled in and grass-covered,
right in town, not like 1943.
They'd have to go further out
to find a good spot now
but a small place would do
since there aren't many of us left.
The first marker was Russian
but someone complained.
Now there's another in Yiddish
and one in Ukrainian.
Who speaks Yiddish
around here, anyway?
Those who do
take one step forward.

Steel rods work their way up
through the monument walkway,
sticking out like bones.
It was the old scam;
too much sand in the concrete mix,
and a pay-off to the party boss.
The grass is unmowed, and weeds
grow on the slopes here.
Everything else is down at the heels
in Kiev now. Why should
Babi Yar
be different?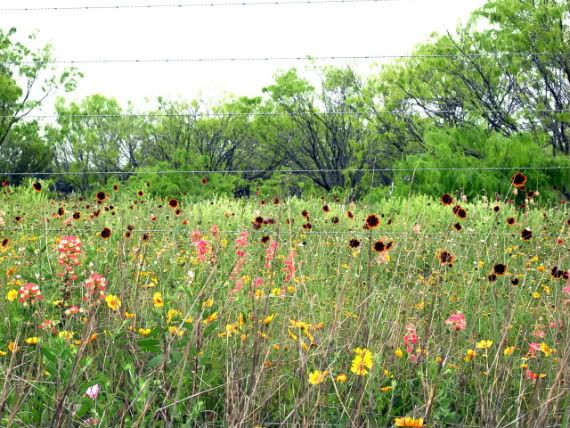 Sitting near the religioso-mosos-babosos at breakfast every Monday seems to have lead my mind to all sorts of biblical references.



me and brother Job

it's hard
to appreciate
the glories of spring
when you can hear the clickity-clack
of summer approaching
on its cloven little hooves

green leaves
and bright colored flowers
- oh well -
not for long
after the furnace ignites
and withering
becomes
the dance of the day

i'll see hellfire soon enough
if the religiosos
have their say, so why this
preview
of coming destructions -

if i'm to burn once and forever
in the end,
why do i have to do it now
for eight months every year - me,
like Job,
sins not nearly so
dramatic
as to deserve
such
ill wind
as is upon us smitten...

summer!

they've taken down the high board
so
what use is it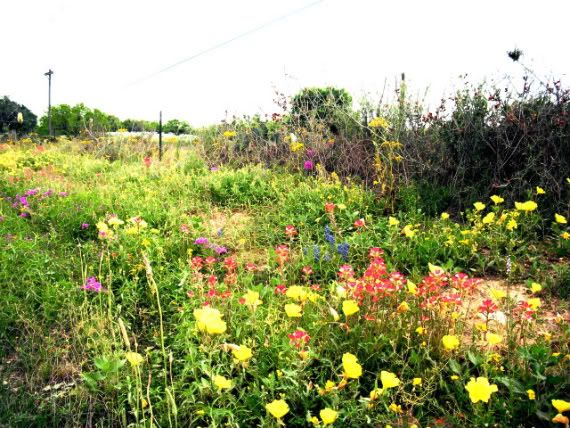 Here is the final poem for the week from featured poet, Sue Clennell. The poem was first published by Quadrant.



The Ink Drinker

Jimmie Stewart once talked of an actor
who always upstaged but this time
this time
he was told to just write a letter,
while the other actor
his big chance
talked.
He drank the ink, didn't he?

Well I knew a woman the same.
Couldn't take her anywhere,
the spotlight shone on her
in every scene.
I taciturned at such functions,
the rule had been carved
and grained into me
like an old school desk,
you can't beat an ink drinker.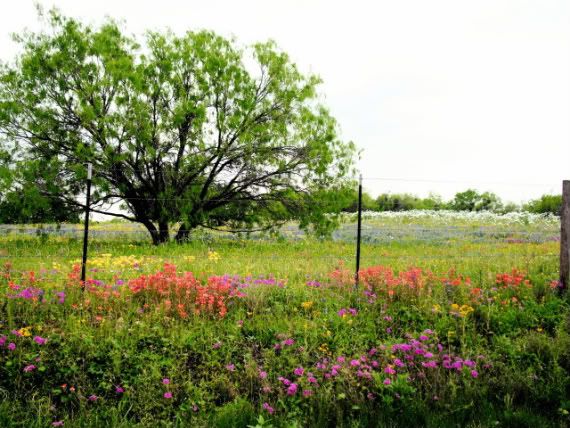 Next, I have a poem by Laurie Lico Albanese, from her bookblue suburbia, published in 2004 by HarperCollins. This was her second book; her first was a novel titled Lynelle by the Sea.

Albanese teaches creative writing to children in public school in New Jersey. She was awarded a 1997-98 fellowship in fiction by the New Jersey State Council on Arts.



Nick

Over dinner
Nick tells me
about working in Alaska
one summer,
where he painted landscapes
on weekends
instead of going to bars.

Together
we paint a still life -
orange daylilies,
purple hyacinth, yellow
forsythia welcoming
spring.

In December
he comes to Long Island
where we decorate
my family's Christmas tree

Mom
puts lasagna in the oven,
pulls out the video camera
zooms in on Nick's hands

Nick's hands
hanging ornaments
that Dad rearranges
when Nick turns his back

because we always
hang the bright balls
in size order
from tiniest on top
to biggest on bottom

and I wonder
what would happen
if Dad just left them
randomly strung -

would the tree
tumble over?
would my parents
lose sleep at night?
would it be all right
if things were just
pleasant

but not
in their proper place?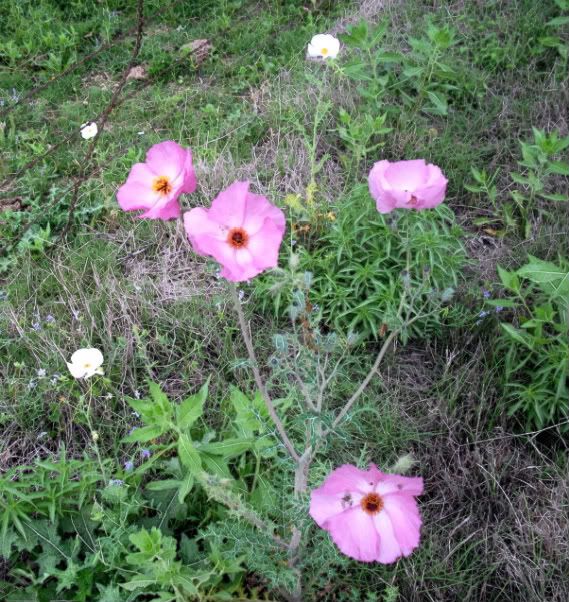 Hard not to feel a little low now and then.



trivial pursuits

i've
been feeling
lately

like
the toughest
question

in a game
of Trivial
Pursuit

you know

the one
no one can ever
answer

because
it truly
defines the

concept
of trivial -

it's
not so much
i mind

being
just another late-life
poet

(that's actually
kind
of cool)

but i do recall
with some
sense

of loss
those days before
when

walking
in the morning
air

i put
a dent
in it

days when
i could
finish

a sentence
without being
interru...

~~~

but
then i saw
a beautiful woman

laughing
in spring
sunshine

teeth
flashing,
dark hair streaming

in the wind
arms outstretched
welcoming welcoming

life
warm bright living
with joy

in the moment
and i think
if i could get someone

to truly see this flash of the sublime
as i see it
i will take my place

in the game
of trivial pursuits
without
misgiving

welcoming welcoming
whatever place
is given me

today
and in the
end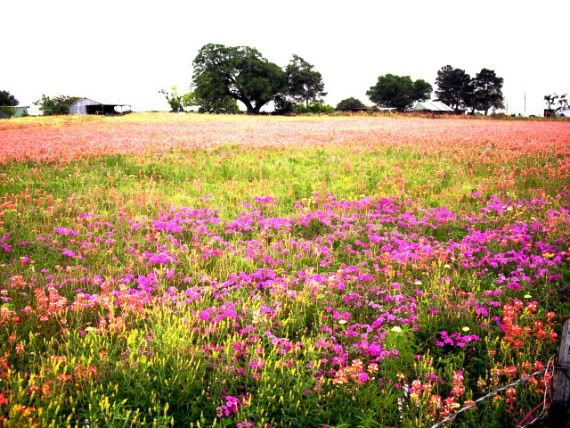 Here are two poems by a poet new to me. The poet is Alberto Rios and the poems are from his book, The Smallest Muscle in the Human Body, published in 2002 by Copper Canyon Press.

Rios, born in Nogales, Arizona, is the author of eight books and chapbooks of poetry, three collections of short stories, and a memoir about growing up on the Mexico-Arizona border, Capirotada, which won the Latino Literary Hall of Fame Award. He has been recipient of the Arizona Governor's Arts Award, fellowships from the Guggenheim Foundation and the National Endowment for the Arts, the Walt Whitman Award, the Western States Book Award for Fiction and six Pushcart Prizes in both poetry and fiction. His work has been adapted to dance and both classical and popular music.

At the time this book was published, he was Regents' Professor of English at Arizona State University.



Los Voladores de Papantla

I saw the Flying Men of Papantla in the 1950s,
And then several times since.

The Taqrascan Indians from inside Mexico
Playing flutes, some of them, the others answering

From the small platform at the top of a fifty-foot pole,
Binding heir ankles to the end of a rope.

It was the first time that stays with me,
Especially now. Today it's neat and clean -

The ropes are checked and insurance forms are signed.
But the first time, people crowded right up to the pole

And the men jumped without testing first.
Their ropes, anyone could see, were homemade.

These men were not putting on a show.
They were painted but were not clowns.

Their ropes were like fuses
And their thin, reddened bodies

Like penny firecrackers.
They were faith-jumpers

And it was religion we were in the middle of,
Religion with silver sweat and with yellow screams,

Whole audiences in thrall to blood that was real.
These were fireworks, like any,

The explosions, the green
and the blue, the rosettes of sparkle

Imagined easily, so clear was the next moment:
A man would jump

At the moment in life and in the world anything could happen.
People clasped their hands together

In prayer, but as much in desperation.
With so many crowded in, it just sounded like applause.


Here's the second poem from Alberto Rios.

I grew up on the US/Mexican border and, though Rios' border is in Arizona and mine was in Texas, this is the best description of a summer afternoon in the borderlands I've ever read.


Under Mesquite Trees in the Sun

Late summer water
Falls from the mesquites -
It is not water but water
Mixed with what it brings
From the leaves,
Water and silver
Raining in a dim-yellow light
Made thick from old blossoms
In the last of the afternoon, the heat
Being pushed to the ground,
Wrestled onto its animal back
But coming up from the raindrops -
Through the raindrops -
Not as splash but as steam.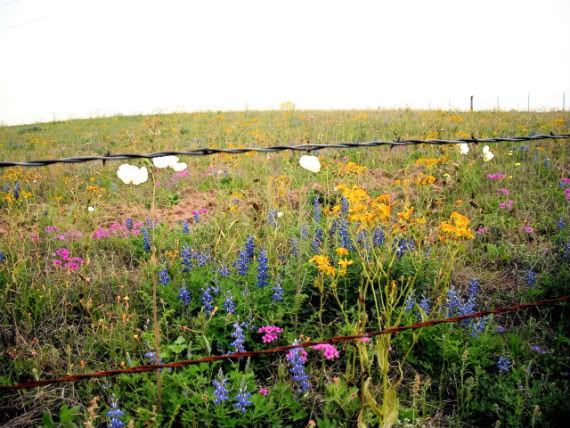 Here, to end the week, the story of my trip to the coast this week.



shark bait

small squalls sweep
like dancers
across Corpus Christi bay,

part of the storm
i brought with me today
as i traveled from the hills

to the coast
and as i sit sipping coffee
in the light mist

something breaks the water
about 15 yards
out from the beach

breaks the flat surface
for a yard or two
then disappears in a

swirl and froth of water -
and i watch, hoping
it will surface again so i can see

what it is -
and it does, a triangular fin
sweeps the shallow water

along the beach, a shark,
a sizable one from the size of its fin,
and it dives and surfaces

and dives and surfaces
until i loose sight of it as it
moves toward the t-heads -

a reminder
that even in this small bay,
even off this small beach

in front of this small hotel
there are hungry things
large and small

and they hunt
under rainy skies
and in the swallowing dark

~~~~

but that was not what this day
was about,
not about sharks and other hungry

things
or dark and gathering tides
or even a reminder

of why
even over 15 years of living here
i never touched a toe into the water -

no,
this day was about the beauty
of wildflowers

captured over the course
of a whole day
of driving the back roads

and byways of the coastal plains,
making an all-day trip
out of journey that only takes

2 and a half hours on the interstate,
a plan lost to a late start
and bad weather

instead
it was 4 hours on US 181,
a highway i used to travel often

but haven't been on again
in many years, the only way
in the old days to get from here

to there - here and there being
almost any 2 distant points -
now an afterthought of a road,

barely used
except during hurricane evacuations,
when all the main roads are blocked

with cars and trucks filled with mamas
and their babies
and grandmas and grandpas

and all the family treasures
that could be gathered up
and stuffed

somehow
into a vehicle already packed
to capacity with people

but they don't stop,
hurry in fright of the storm,
passing right on through

all the little towns along the way
that used to be on the main route,
now...

now on nobody's route
but the old farmer down the road
pulling a trailer full of hay

all these people
in all these little towns
and all the people along the highway

like all the people
in all the lost little towns and roads
of America

chewed up
and spit out and left behind
by force of time passing

the force
that breaks the surface
behind us

and comes with a rush
we never see
until we float in pieces in its wake

~~~~

and it turns out
this was about the shark
after all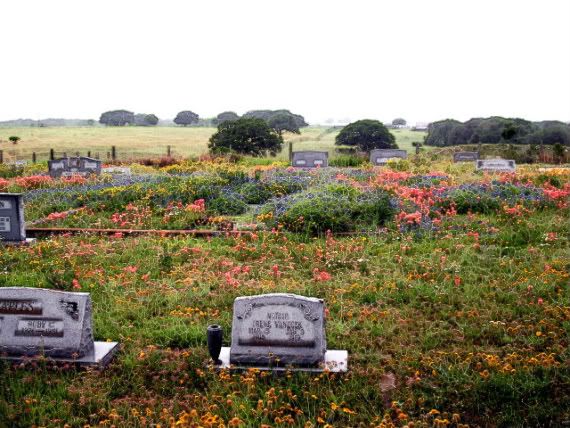 Time to move on, as I am very close to deadline with still a lot to do.

The rules of the game have not changed. All the material I have shared with you here remains the property of its creators. My own work is, like the proverbial cup of sugar, available to be lent to friends and neighbors. Just remember to, like good friends and neighbors, give proper credit.

I am allen itz, owner, producer and boss of this blog and when I say no milk and cookies until after your afternoon nap, I mean it.