On the Road With My Pal, Reba

Friday, February 19, 2010



On the Road With My Pal Reba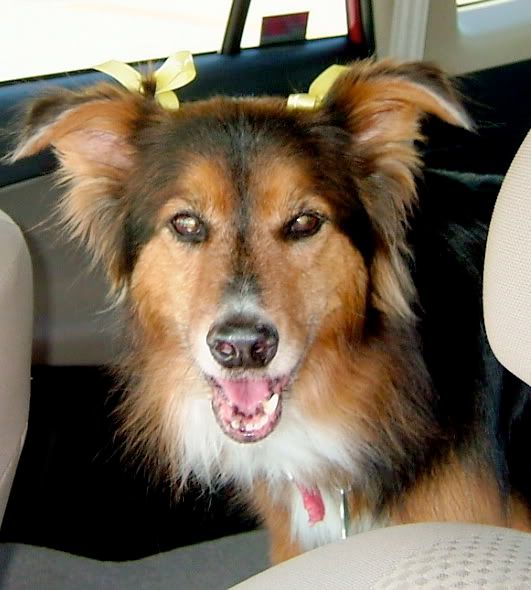 V.2.3.





I did most of this issue, including this part, ahead of time, so I don't really know where I am as I post this. Somewhere in Arizona, if I'm on schedule. As I write this, I don't have any pictures, except the one above, to post, and I'm hoping that when the magic post time comes, I will have pictures from my travels to that point. I will have pictures of something, for sure, it just remains to be seen what.

Setting all that present and future confusion aside, I am pleased to present Amna Tariq Shah as my featured poet for the week.

Amna says she was born in 1984, to a Muslim family in Peshawar, Pakistan. She is a writer and a poet. She writes short stories, prose and poems.

She received her early education from Beaconhouse School Systems, Peshawar. Later, she passed her B.A from F.G. Degree College, Peshawar with English Literature and Psychology as her majors. In 2007, she received her M.A degree in English Literature and applied linguistics from Dept. of English and Applied Linguistics, University of Peshawar, Peshawar.

After completing her masters degree, she worked as a lecturer in English, in Peshawar Model Degree College for girls in Peshawar, for a time period of two years.
She is currently working as a freelance writer for an Australian writing company "Write On."

Having Urdu and Pashto as her mother tongues, she has chosen English as her medium of writing so that her work can be read by a wider sphere of people.

I spent nearly a year in Peshawar 42 years ago. It was a time of trouble for that country and I didn't get to see very much of it, sometimes feeling that, although I was there, I wasn't ever really there at all. So now, here is this young poet, born in this city nearly 20 years after I left it.

Time and distance is nothing, it turns out, nothing, at least, that is beyond the boundaries of life's flows and cycles.



Here's the rest of this week's agenda.


Me
on the road with my pal Reba



Lesley Clark
Brown
Bet
you, son of man
dance

Amna Tariq Shah
The Beauty and the Bee

Me
and a good morning to you, too, buckaroo

Czeslaw Milosz
Ars Poetica?
The Song On the End of the World

Me
original sin

Amna Tariq Shah
The Real Love of a Mother and a Child

Langston Hughes
The Dream Keeper
Negro Dancers
Reasons Why
Night and Morn

Amna Tariq Shah
Hope

Me
they come from beyond

Duane Niatum
Drawings of the Song Animals

Louis (Little Coon) Oliver
Empty kettle

Lance Henson
near twelve point

Me
walking with my dog on a new-bright day

Amna Tariq Shah
The Midnight Lamp

Coleman Barks
Easter Morning, 1992
An Up Till Now Uncelebrated Joy
Fixing the Door

Amna tariq Shah
An Outcast

Me
pure as the driven snow, again

Lorna Dee Cervantes
Uncle's First Rabbit

Me
stupid is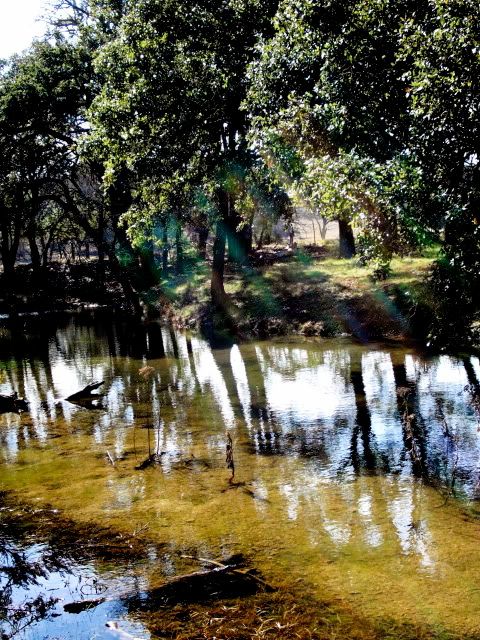 I start this week with one of my own, the title poem in fact. I'll have more poems next week about my little drive-around. This is the one that starts it off.



on the road with my pal Reba

the car is packed,
luggage
and Reba in the back

a box of CD's in the
front

the drive for today,
556 miles,
San Antonio to El Paso

(you know you're in Texas
when your GPS lady
tells you,
"drive straight, 375 miles,
then turn left")

a long drive
from rocky hills
to desert sands

mostly
boring after the first
several hundred miles
and you get into the desert
where cactus
passing at 80 miles an hour
begins to look
pretty much the same

i've done this many times -
it's what you have to do
from here
to get anywhere
where you can start
getting somewhere -

this trip,
getting somewhere means
Lake Tahoe
four days from now
and i'm anxious to get moving

the sun's up
the car's packed and loaded
breakfast's finished
this poem is about running down
to, for better or worse,
its conclusion

and Reba waits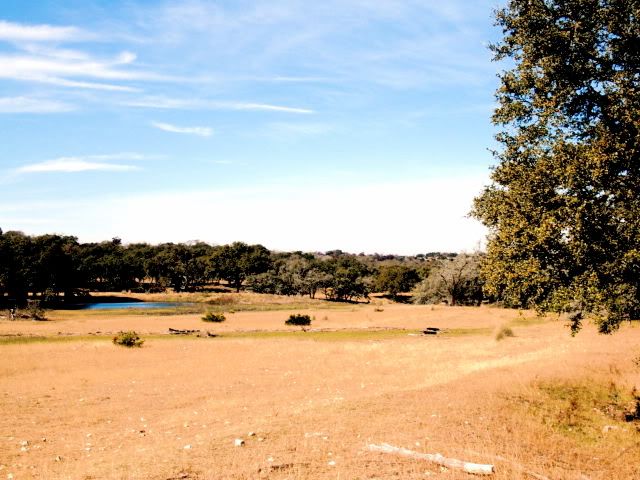 I start this week with three poems by Lesley Clark, from her book An Absence of Color, published in 2000 by Orchard Press of St. Mary's University, San Antonio.

Clark was born in Big Spring, Texas, and raised in Aldeburgh, England. She holds a Bachelor's Degree in Social Psychology and, at the time the book was published, was working towards a master's degree. Her poetry has been published in literary magazines and journals and has appeared in several anthologies. This was her first book.



Brown

I am brown, he tells me, brown
it is my brown skin that covers me
from rampant waters,
it is my skin that defines me
carries me to you,
and I tell him, I, too, am brown
but he does not agree
he tells me I am between colours
between black and white
between negative space
& shades of gray
I am the absence of colour
no term to define me
my spectrum is wide
from two distant ends
papa on one
mama on the other
I am blended
a colour to be measured and mixed
I am both black and white
becoming brown
I tell him that it is my skin
that protects me from the sun
that carries me across the sand
and to the sea
it is my colour that blends
the land to the sea,
the earth to the sky,
the sun to the moon
I surface in my perfect shade of blended brown
through rain weather and sunlight
through murk and flower gardens
he and I are one in the same
varying shades of thick, brown, blended skin.


Bet

graphic
artist
like the fiesta
flamenco dancers
dancing cumbias
by mariachis
tequila
gulped
warmth of the bottom side worm
swallowed whole
without regret


you, son of man

you, son of man
whose father claimed
your dying breathless body after birth

small infant in doctor's care
under the hands of God
and mother who weeps wildly in the night

her prayers mix with tears and stronghold
not to let go
to let live
to breathe in life

you have no pulse
your breathing is no longer rhythmic
your chest is collapsed

a last breath before mama carries you
with a knitted blanket
from the steel bed in which you lay

she carries you out of the cold room
through the slick streets

baptizing you with her trail of tears
breathing you life
inflating breaths
filling your body
your small balloon belly

she runs faster and further
not letting go
not giving up

her son, her small son
gift from the giver of life and a man
who claimed you as half his flesh

she runs, runs, runs

the wind whispering
big breaths into your belly

allowing you to live


dance

I saw the peacock dance
it was raining
he tried to run
feathers bundled behind
he slipped
then started to dance

I grabbed my harmonica
and he mooned me
bare butt

without feathers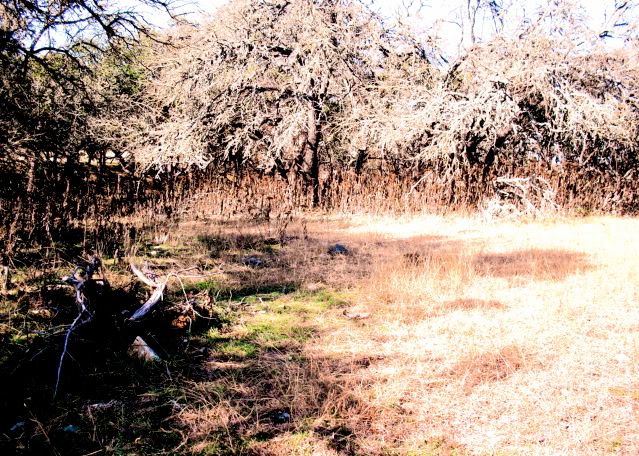 Here's the first of our poems by our featured poet of the week, Amna Tariq Shah.



The Beauty and the Bee

Beauty, was as if caged in it,
its grace and fragrance like the towered
pride of the garden.
Sick Rose,
Fell in love with the bee!
How cruel can love be lets see.

The beauty awaited long for its return,
the bee, being late as too much absorbed in its fun.

Whole night the bee would wait in the hope,
just for an instant the bee would appear to go.

That moment of oneness was enough,
as the beauty lived only for that alone.

Then one day when Eros was being kind,
the bee realized how unkind it had been;
too lost in the fake world of others,
lost completely in the charming world of hemlock drinkers...
What it had done!

Ah! The beauty that waited long for its return,
no more waited now,
not because the beauty changed its love,
but the nature had been unkind again all and above.

And this time the beauty was dead,
The bee was late and the beauty was dead.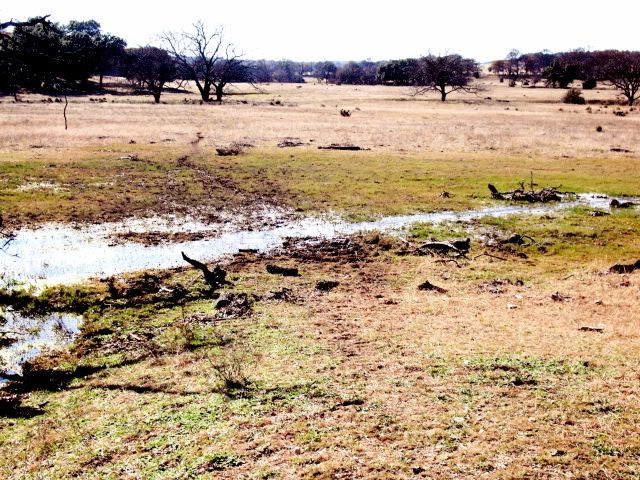 And here's what started out as my first poem of the week but was bumped for Reba, written on a morning I was feeling particularly feisty.



and a good morning to you, too, buckaroo

the Spurs
lost to the Lakers last night

i just noticed my vehicle inspection sticker
expired a month ago

and Sarah Palin
is still gettin' away with it -

on the other hand
the sun is shining

bright and fresh
and yellow as fresh cream

and a chilled north breeze
blows a hint of far mountains

across our modest
little hills

and i haven't had a hangover
in more than 30 years

so good morning
to you, too,

buckaroo -

i'm feeling pretty damn good
this morning...

considering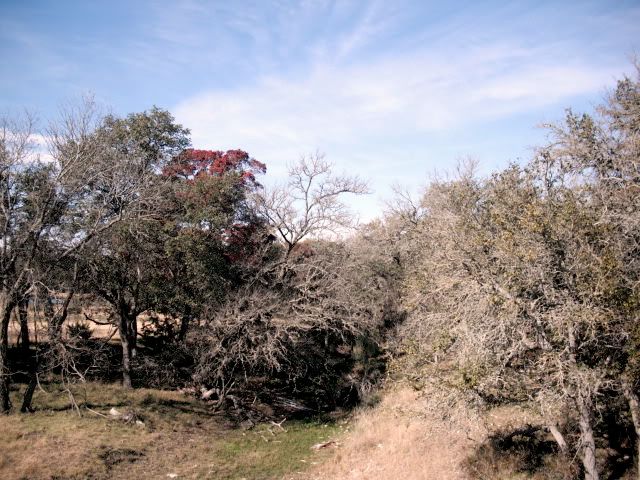 Czeslaw Milosz was born in 1911 in Lithuania. He survived World War II in Warsaw, publishing in the underground press. After the war, he was stationed in New York, Washington D.C. and Paris as cultural attache from Poland. He defected to France in 1951, and, in 1960, accepted a position at the University of California at Berkeley. Even as his work was still banned in Poland, he was awarded the Nobel Prize for Literature in 1980.

Milosz died in Krakow in 2004.

I have two poems this week from the collection of his work, Selected Poems, 1931-2004, published by HarperCollins in 2004.



Ars Poetica?

I have always aspired to a more spacious form
that would be free from the claims of poetry or prose
and would let us understand each other without exposing
the author or reader to sublime agonies.

In the very essence of poetry there is something indecent:
a thing is brought forth which we didn't know we had in us,
so we blink our eyes, as if a tiger had sprung out
and stood in the light, lashing his tail.

That's why poetry is rightly said to be dictated by a diamonion,
though it is an exaggeration to maintain that he must be an angel.
It's hard to guess where that pride of poets comes from,
when so often they're put to shame by the disclosure of their frailty.

What reasonable man would like to be a city of demons,
who behave as if they were at home, speak in many tongues,
and who, not satisfied with stealing, his lips or hand,
work at changing his destiny for their convenience?

It's true that what is morbid is highly valued today,
and so you may think that I am only joking
or that I've devised just one more means
of praising Art with the help of irony.

There was a time when only wise books were read,
helping us to bear our pain and misery.
This, after all, is not quite the same
as leafing through a thousand works fresh from psychiatric clinics.

And yet the world is different from what if seems to be
and we are other than how we see ourselves in our ravings.
People therefore preserve silent integrity,
thus earning the respect of their relatives and neighbors.

The purpose of poetry is to remind us
how difficult it is to remain just one person,
for our house is open, there are no keys in the doors,
and invisible guests come in and out at will.

What I'm saying here is not, I agree, poetry,
as poems should be written rarely and reluctantly,
under unbearable duress and only with the hope
that good spirits, not evil ones, choose us for their instrument.

Berkley, 1968


The Song On the End of the World

On the day the world ends
A bee circles a clover,
A fisherman mends a glimmering net.
Happy porpoises jump in the sea,
By the rainspout young sparrows are playing
And the snake is gold-skinned as it should always be.

On the day the world ends
Women walk through the fields under their umbrellas,
A drunkard grows sleepy at the edge of a lawn,
Vegetable peddlers shout in the street
And a yellow-sailed boat comes nearer the island,
The voice of a violin lasts in the air
And leads into a starry night.

And those who expected lightning and thunder
Are disappointed
And those who expected signs and archangels' trumps
Do not believe it is happening now.
As long as the sun and the moon are above,
As long as the bumblebee visits a rose,
As long as rosy infants are born
No one believes it is happening now.

Only a white-haired old man, who would be a prophet
Yet is not a prophet, for he's much too busy,
Repeats while he binds his tomatoes:
No other end of the world will there be,
No other end of the world will there be.

Warsaw, 1944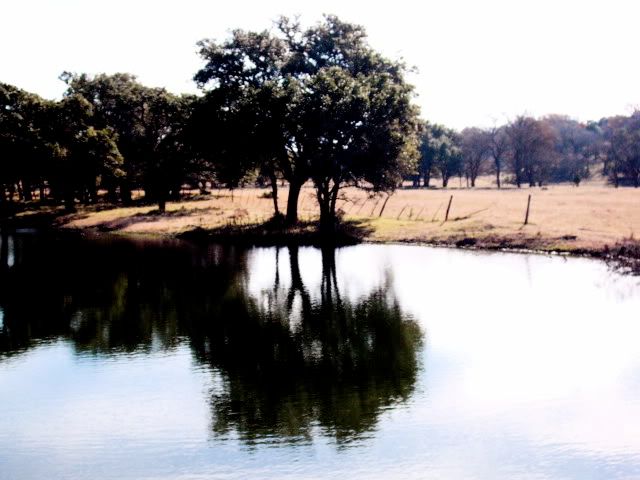 There the feisty mornings and others, sometimes a little darker.



original sin

several
religiosos
at the table next to me

a different
set
than usually have their discussions

here
in the morning
and i'm overhearing -

life is a closed arc
one says,
or did he say

life is a closed heart,
either way,
there is a poem in both

but i can't write it today
because today
i'm more concerned

about the false spring
that's about to burst in on us,
little buds

poking their little green heads
out
from the trees

poor little babies
born too soon
& soon to die as winter

returns
later this week
poor little babies

born to die
in
in the seasonal mysteries

and lies of life
as are we all in our day
and time

and one of the preachers -
the tall
white haired one

who looks so much like a Lutheran preacher
that there is no way in his life
he could be anything else -

he says,
men and women
are not born evil, the fall

from the garden,
he suggests,
was not due to some original sin

but development
of a knowledge of self,
this naked, hairless

human creature
who had never known
either self or other

suddenly knowing both,
and from self-consciousness,
self-interest

and ego
and positioning of self
above all else,

the fall
not from some mythical garden
but from the universal soul,

becoming one alone
and distinct
and lonely in its divorce

from the greater all,
like the buds, aborning and dying,
all part of a greater truth,

while we,
the fallen, birth
and death on our own,

then,
having done our penance
of life as ourselves

return from exile
to the garden
of all undivided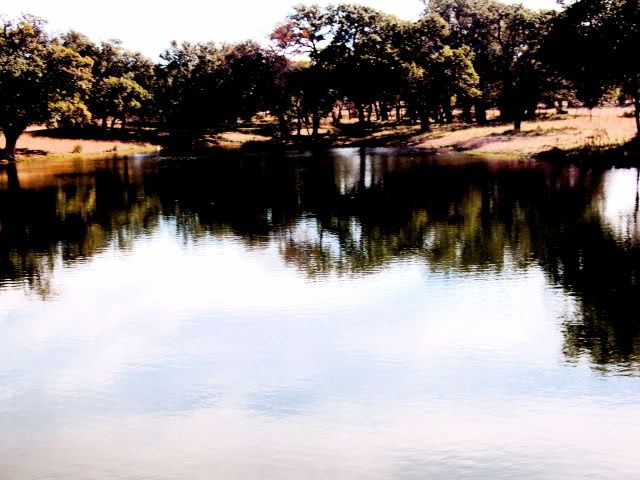 Here, from Amna Tariq Shah, this week's featured poet, a second poem.



The Real Love of a Mother and a Child

That in arms of her slumbers,
is no one but a shade of her and all that she remembers.
Pangs and pains she saw;
for this moment to be in awe.
Life has been bestowed by HIM, no wonder;
but why is that HE chose her for this can be no blunder.
Wrapping her arms around;
exhibiting the warmth that heavens bound.
The little one smiles to adore
O angel figure! who sent you to me bore?

Once again arms in arms they lie,
difference being who carries and who sighs.
You gave me life, so how is it you say byes?
Questioning his tearful eyes.
Years and years of his cuddle, now in his lap lies!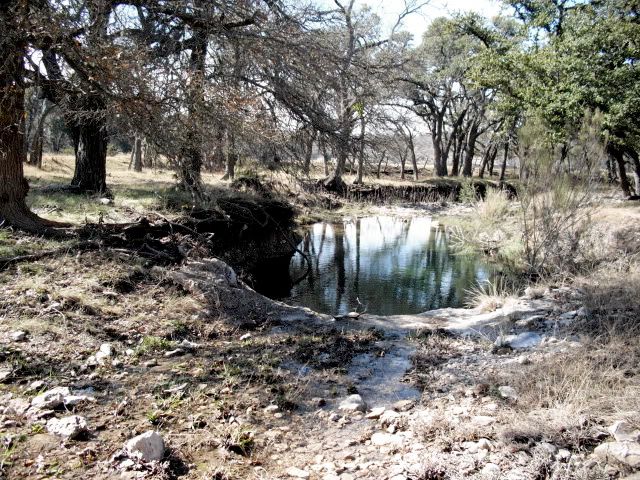 Next, I have four short poems by Langston Hughes, from the book, The Dream Keeper and other Poems, published by Knopf in 1994.

I begin with the book's title poem.



The Dream Keeper

Bring me all of your dreams,
You dreamers,
Bring me all of your
Heart melodies
That I may wrap them
In a blue cloud-cloth
Away from the too-rough fingers
Of the world.


Negro Dancers

"Me an' ma baby's
Got two mo' ways,
Two mo' ways to do de Charleston!
Da, da,
Da, da, da!
Two mo' ways to do de Charleston!"

Soft light on the tables,
Music gay,
Brown-skin steppers
In a cabaret.

White folks, laugh!
White folks, pray!

"Me an' ma baby's
Got two mo' ways,
Two mo' ways to do de Charleston!"


Reasons Why

Just because I loves you -
That's de reason why
Ma soul is full of color
Like de wings of a butterfly.

Just because I loves you
That's de reason why
Ma heart's a fluttering aspen leaf
When you pass by.


Night and Morn

Sun's a settin',
This is what I'm gonna sing.
Sun's a settin',
This is what I'm gonna sing:
I feels de blues a comin',
Wonder what de blues'll bring?

Sun's a risin',
This is gonna be my song.
Sun's a risin',
This is gonna be ma song:
I could be blue but
I been blue all night long.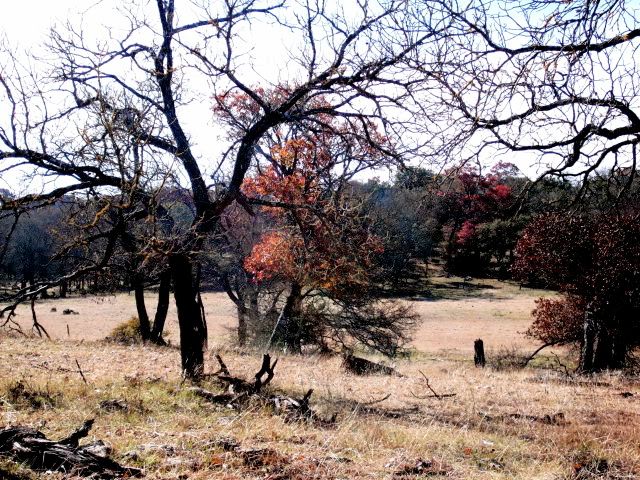 Now for another poem from Anma Tariq Shah, our featured poet of the week.



Hope

The sunshine that does birth in the blossoms,
the light that hath ever shone in the human breast.
A reason, it has been to breathe and live,
For old years and new, it gloweth the senses.
Without, thee, has all in despair
and darkness;
Thy shall liveth as HOPE.....ALWAYS!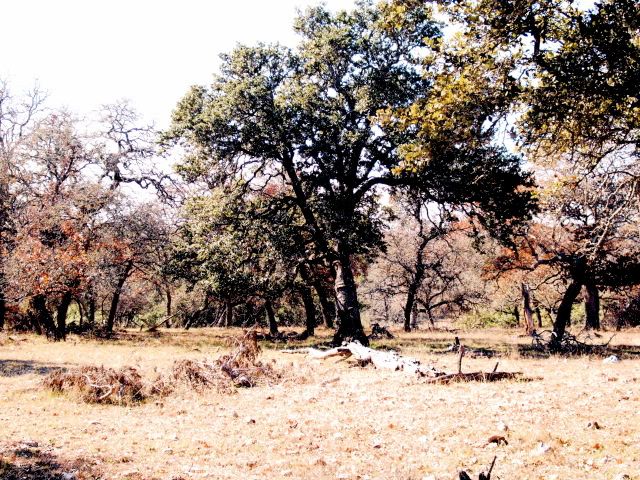 I have some "Here and Now" changes from blogger.com, threatening because I don't know what the hell to do about them. I don't understand the problem and surely don't understand the solution.

I'm hoping to get it fixed before we go down some time in March.

In the meantime, I'm frustrated.



they come from beyond

one of the things
i liked
about growing up in the 50's


was the fact that things
didn't change
all that much

once you learned
to be a respectably competent
citizen of the universe

little retraining was required;
if you knew how to do something on Tuesday
chances were good that you'd still know how to do it

on Thursday -

it is conspiracy i think -
advance scouts from the planet
Geekopia

come to earth
to screw it all up
by making everything so complicated

that they became irreplaceable,
while slowly making the rest of us
irrelevant and obsolete -

and worst of all
it is hard to keep up
with these agents of confusion

and catastrophe
and today
as usual, it find myself

losing -

so if it happens
you know
one

please transmit via
email
how i might intrude

upon his fortress of solitude
with an urgent
request

to fix my computer
which has fallen and
i don't know how

to get it up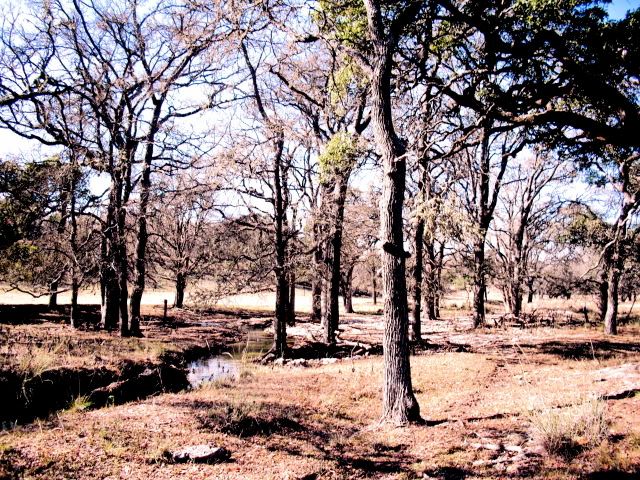 Next, I have several poets from Harper's Anthology of 20th Century Native American Poets, published in 1988 by HarperCollins.



The first of the poets is Duane Niatum, a member of the Klallam tribe, was born in 1938 in Seattle. His early life was spent in the Northwest and at seventeen he enlisted in the Navy. After spending two years in Japan, he returned to complete his undergraduate studies in english at the University of Washington and later received him M.A. from John Hopkins University. He is known for his short stories and essays in addition to his poetry.


Drawings of the Song Animals

I

Treefrog winks without springing
from its elderberry hideaway.
Before the day is buried in dusk
I will trust the crumbling earth.

II

Foghorns, the bleached absence
of the Cascade and Olympic mountains.
The bay sleeps in a shell of haze.
Anchorless as the night,
the blue-winged teal dredges for the moon.

III

thistle plumed,
a raccoon pillages my garbage.
When did we plug its nose with concrete?
Whose eyes lie embedded in chemicals?

IV

Dams abridge the Columbia Basin.
On the rim of a rotting barrel,
a crow. The imperishable remains
of a cedar man's salmon trap.

V

Deer crossing the freeway -
don't graze near us, don't trust our signs.
We hold your ears in our teeth,
your hoofs on our dashboards.

VI

Shells, gravel musings from the deep,
dwellings from the labyrinth of worms.
Crabs crawl sideways into another layer of dark.

VII

Bumblebee,
a husk of winter and the wind.
I will dance in your field
if the void is in bloom.

VIII

A lizard appears, startled by my basket
of blackberries. In the white
of the afternoon we are lost to the stream.
Forty years to unmask the soul!


The next poem is by Louis (Little Coon) Oliver.

Oliver is a Creek Indian born in 1904 in Oklahoma and, a descendant of the Golden Raccoon Clan, can trace her lineage to Indian Clans who lived along the Chattahoche river in Alabama. She died in 1991.


Empty Kettle

I do not waste what is wild
I only take what my cup
can hold.
When the black kettle gapes
empty
and children eat roasted acorns
only,
it is time to rise-up early
take no drink - eat no food
sing the song of the hunter.
I see the Buck - I chant:
"He-hebah-Ahk-kay-kee-no!"
My arrow, no woman has ever touched,
finds its mark.
I open the way for the blood to pour
back to Mother Earth
the debt I owe.
My soul rises - rapturous
and I sing a different song,
I sing,
I sing.


And finally, from Harper's Native American anthology, I have this poem by Lance Henson.

Henson, a Cheyenne, was born in 1944 and raised in Oklahoma and is currently the poet-in-residence for more than 300 schools in several states. Author of six books of poetry, he was the first Native American to translate a major collection from Cheyenne to English.


near twelve mile point

for my grandparents

at times the heart looks toward open fields
and sees itself returning

orange pall of sun
the low hymn of trees

in the garden
a north wind blows over dry stalks of corn
birds gather there
scratching over the echoing footsteps

your names
have become the dark feather

to whom the stars sing


The Midnight Lamp

The midnight lamp kept burning silently
its quiet fire narrated some tales

Unattended, were some of them...still
thus ignored went this burning sacrifice to them

The lamp held in it thousands of stories
and it kept talking to only a few

Then came the gush of wind from nowhere
And there it stood all burnt

The midnight lamp was no more
but the brightness was more than it ever bore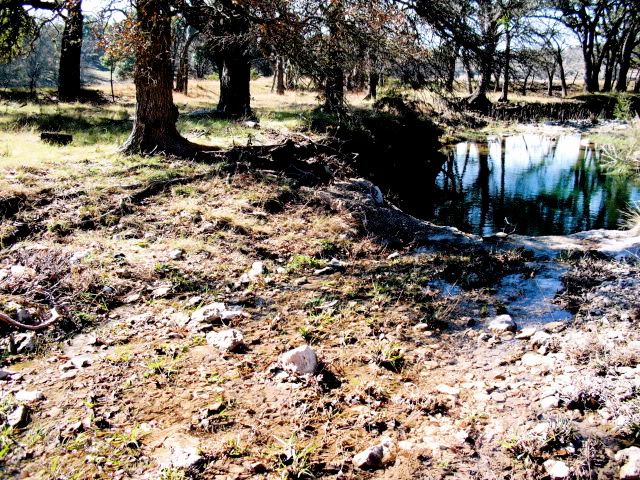 Here's another report from another well-started day.



walking with my dog on a new-bright day

walking
with my dog
in a new-bright day

that's the way
to start a morning -
pushing back

against
the night storms
and all the pickle-sour clouds

of the day before -

and that be me
walking with Reba
in my coat and gloves

sucking up the cool
and the sunshine
and the fresh air never

been shined on before

and i'm rounding the corner
and see Old John
driving up

in his wife's Lexus
and I know it be his wife's
cause he's driving real slow

and cautious

like he never drives his own
old Jeep, like a 15-year-old
that's how he drives

his own old Jeep
and i can hear his wife saying
you don't be driving my Lexus

like you be driving your own old Jeep

or else -
that's probably what she said
but Old John won't admit it

says he always drives that way
but i know better
having observed from anear and afar

all his automotive
like he wasn't paying for the insurance
high-jinks

and speaking

of beautiful days
i think i might be calling
Dee

about using this beautiful day
for a country drive
to Fred-town -

maybe stop off and steal some rocks

at the quarry along the way -
she be working hard at her office
this Saturday morning

making the money to keep me
fed
and she could probably use a break

just like mine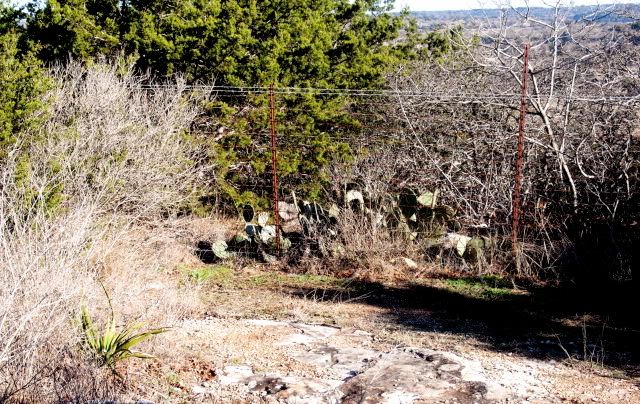 Here again, featured poet Amna Tariq Shah.



The Midnight Lamp

The midnight lamp kept burning silently
its quiet fire narrated some tales

Unattended, were some of them...still
thus ignored went this burning sacrifice to them

The lamp held in it thousands of stories
and it kept talking to only a few

Then came the gush of wind from nowhere
And there it stood all burnt

The midnight lamp was no more
but the brightness was more than it ever bore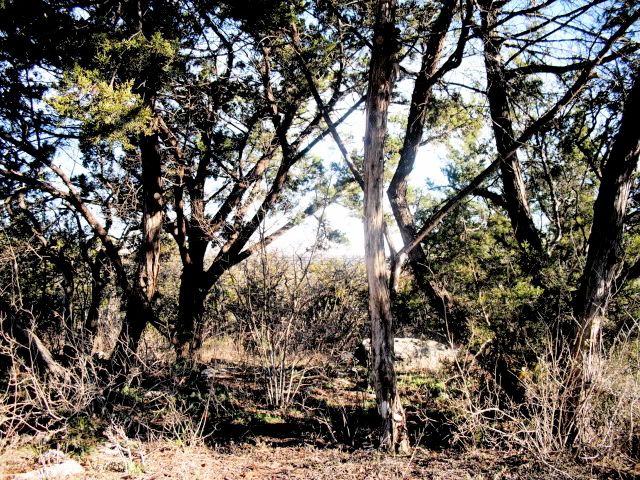 Next I have three poems from Coleman Barks, one of my favorite poets. The poems are from his book, Gourd Seed, published by Maypop Books in 1993.

Barks published his first book in 1972. Though he has continued to publish his own work, from the late seventies to the present he has been primarily known for his interpretations of the 13th century mystic, Jelauddin Rumi.



Easter Morning, 1992

A bright copper and brown striped lizard,
big for this area, seven inches long,
has taken over my mop
drying on the back fence.
Here four hours, bent over
like some clearly crazed old man
humping the back of the head of his goddess,
his goddess who has only the back of a head all round.
Not that there's pelvic motion,
but he looks tranced, the perfect five-fingered
hands spread for pleasure and grip.
He neverminds my face so near, nor I his.
It may not look like love but it is
that that keeps us in this head
over head over head, eons.


An Up Till Now Uncelebrated Joy

There's one book, a 1988 volume,
and it's here, never been checked out,
and flipping through, I sniff the carefulness,
the guarded assertions this Oxford guy
spent twelve years considering, so that now
I can have the rest of a Spring afternoon
finding out what's been known and what
will remain secret a while longer
about the Sixth Dalai Lama.

Good scholarship gives me such delight that I kiss
the book alone in the stacks, and I almost kiss
the checkout girl, and I savor the length
of the Bibliography walking through
the self-opening double doors, and I skip
going back to my truck, because Michael Aris
has sustained his interest in Tibetan mystics,
and I want to kiss the bald pate of research
like a n'er-do-well daughter going out on a date,
who before leaving, thoughtfully brings
some green tea for a little break.


Fixing the Door

Fixing the bathroom door would require
taking it off and planing two sides
the floodwater has swollen so that
it will close only with a definite
effort and sometimes springs open
to reveal a sweetheart shitting
or myself to whoever's standing
by the refrigerator looking in the way
we will when we're not hungry for anything,
just checking as we do when any door
opens of its own volition...First,
I'd have to buy a plane.










And now, our last poem from featured poet, Amna Tariq Shah.

Thank you Aman. With best wishes for your continue success as a writer. We hope we might hear from you again.



An Outcast

From tree to tree the eagle flies,
In quest of warmth, to stay by.
The fire flickers a distance away,
But it is nothing when the bird comes array.
Swooping high, it holds its breath;
Thinking twice, when it just once had to think.
Not in proximity to life;
It wonders to see a better day ahead.
The bird breaks its wings;
This was the only hope to keep it within the ring.
Sensing joys and sorrows are a part of existence,
It continues now by search through walk in the smooth ocean.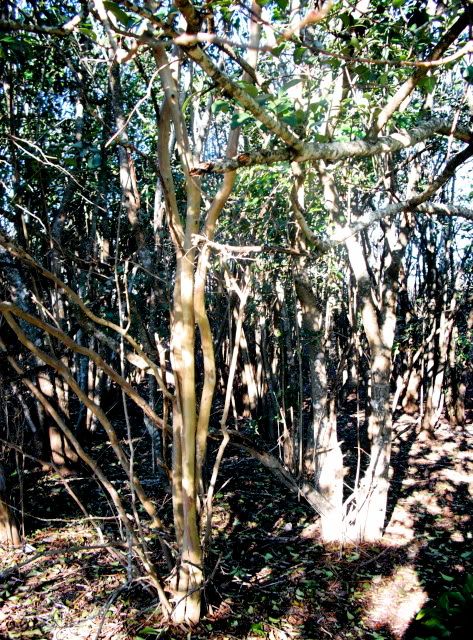 OK, so this next poem is not so nice. But it's true for most of us - kinda.



pure as the driven snow, again

a good thing
about getting old

if
you survive it

is that
as the years pass

more and more
of the people you wronged

die off,
allowing remorse

for past sins
with no requirement for restitution -

and how our virtue increases
as each new death and new year's passing

makes it easier and easier
to be the example

of rectitude
old folks

are supposed to be -
meanwhile, my birthday

next week
takes me to number 66

and i'm thinking
4 or 5 more

and i'll be pure
as the driven snow,

again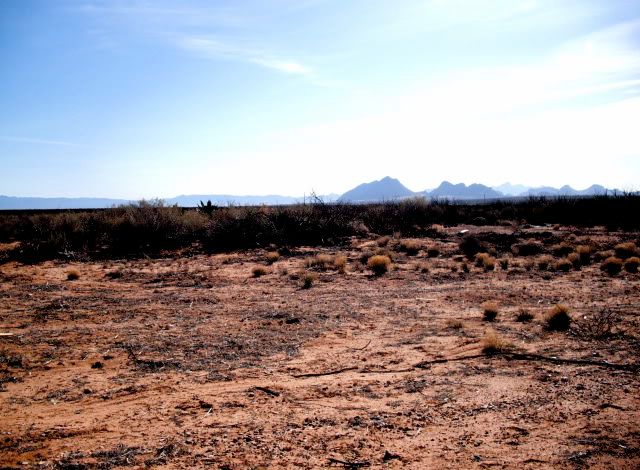 Now I have a poem by Lorna Dee Cervantes, another of my favorites. The poems are from her book Emplumada, which, as you might guess from the root "pluma," means "feathered." The book was published by the University of Pittsburgh Press and was winner of the 1982 American Book Award.

Born in San Francisco in 1954, Cervantes is of Hispanic-Native American heritage. She grew up in San Jose, speaking English exclusively because of her parents who had a strictly enforced English-only rule at home. Currently a professor at the University of Colorado at Boulder, she has been described as "probably the best Chicana poet active today."



Uncle's First Rabbit

He was a good boy
making his way through
the Santa Barbara pines,
sighting the blast of fluff
as he leveled the rifle,
and the terrible singing began.
He was ten years old,
hunting my grandpa's supper.
He had dreamed of running,
shouldering the rifle to town,
selling it, and taking the next
train out.
Fifty years
have passed and he still hears
that rabbit "just like a baby."
He remembers how the rabbit
stopped keening under the butt
of his rifle, how he brought
it home with tears streaming
down his blood soaked jacket.
"That bastard. That bastard."
He cried all night and the week
after, remembering that voice
like his dead baby sister's,
remember his father's drunken
kicking that had pushed her
into birth. She had a voice
like that, growing faint
at its end; his mother rocking,
softly, keening. He dreamed
of running, running
the bastard out of his life.
He would forget them, run down
the hill, leave his mother's
silent waters, and the sounds
of beating night after night.
When war came
he took the man's vow. He was
finally leaving and taking
the bastard's last bloodline
with him. At war's end he could
still hear her, her soft
body stiffening under water
like a shark's. The color
of rthe water, darkening, soaking,
as he clung to what was left
of a ship's gun. Ten long hours
off the coast of Okinawa, he sang
so he wouldn't hear them.
He pounded their voices out
of his head, and awakened
to find himself slugging the bloodied
face of his wife.
Fifty years
have passed and he has not run
the way he dreamed. The Paradise
pines shadow the bleak hills
to his home. His hunting hounds,
dead now. His father, long dead.
His wife, dying, hacking in the bed
she has not let him enter for the last
thirty years. He stands looking,
he mouths the words, "Die you bitch.
I'll live to watch you die." He turns,
entering their moss-soft livingroom.
He watches the picture window
and remembers running: how he'll
take the new pickup to town, sell it,
and get the next train out.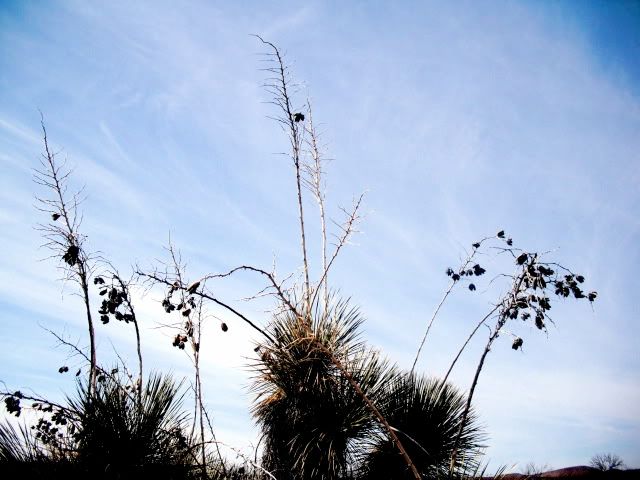 Here's a little exploration of stupidity, my own and others' as well.



stupid is

i've done some stupid things
in my life and

even knowing they were stupid
i did them anyway

cause
i didn't know how to stop -

that leaves me
with, perhaps, more compassion

for adulterers and drunks
and chiselers

and all the standard
ne'r-do-wells

that populate our lives
and the morning newspapers -

it's just a bunch of stupid
things they did

cause they didn't know
how to stop,

is the way i think about it,
though i lose my patience pretty quick

when, after
getting away with stupid for a while

they begin to thinking
they don't need to stop,

thinking all their adultering
and stealing and whatnot was

just fine cause they were so special
and the rules

don't apply to them
and if they did it

it couldn't be stupid
anyway

and at that point
we're past stupid and into

delusion
requiring intervention

which they never see coming,
the stupidest part

of the stupid things they do
cause they should'a known

everyone always gets caught
in the end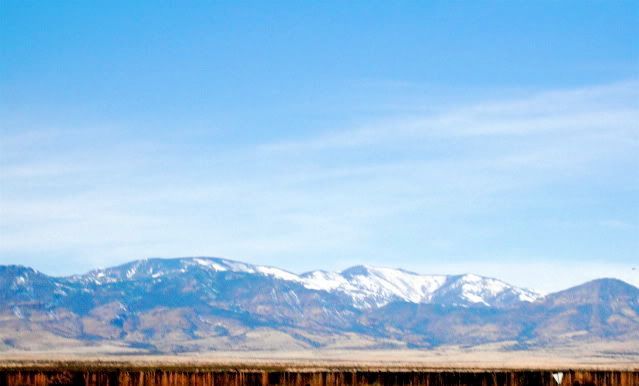 So, from where ever I am, that's it for the week. I'll be back next week, though from where is even more confusing than the same question next week. I can narrow it down to California, Nevada, Arizona, New Mexico, or Texas, one of those places, or, maybe some place else, like, maybe, Idaho, Wyoming, Colorado, or Utah. From what ever local that turns out to be I'll have all sorts of stuff, including a new featured poet, Derek Richards, with some of his great poems for you.

In the meantime, all is as before. The material presented here remains the property of those who created it. Such stuff of mine as someone might want is available to whoever wants it, all for the very reasonable cost of telling people where you got it.

I remain, in any of those places mentioned earlier, allen itz, owner and producer of this blog.

(It turns out I am behind schedule - I had intended to be somewhere in Arizona by tonight, but ended up instead in Gallup, New Mexico. I'll tell you about it next week in my travel poem issue of "Here and Now.")