May I Show You My Etchings, M'Dear
Thursday, February 11, 2010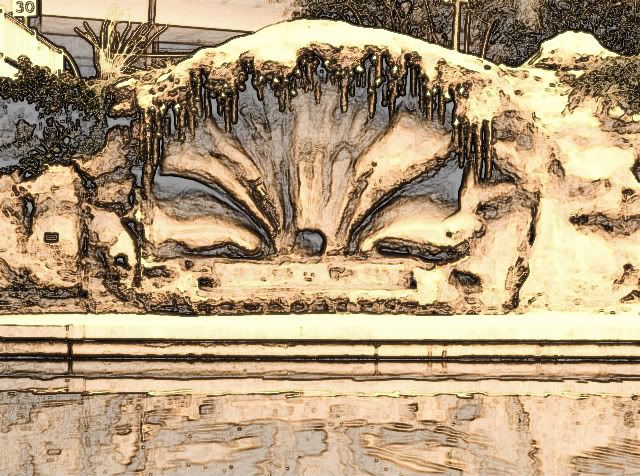 V.2.2.




I'm posting a little early this week because it's raining and sleeting and dark and cold and I'm bored and if I don't do this I have to do something else that I don't want to do, that being loading IWord on my MacMini which I need to do because my next book has been ready for months and I can't get it published until I have it in Word and I'll probably screw it up, which is a kind of tradition with me and computers, so I'm doing this, which I know how to do for another week or two until they change every thing again. Damn I hate/love computers.

So, getting right to it, I begin by introducing my featured poet for the week, Nancy Calhoun.

Like many others of us, Nancy is a second life poet. After several decades as a business owner, corporate manager, executive coach, part-time concert/opera singer, Nancy Calhoun recently retired to devote herself to writing full time. Poetry has come late in life, but with a passion, she says, that blossomed into her first book, a collection entitled Sip Wine, Drink Stars. She lives in southeast Arizona's wine country, and writes beside a panoramic view of mountains, grasslands and wildlife. Her work has appeared in CamrocPressReview and Persimmontree. New work will be published in the 2010 Spring issue of Poetry Magazine. Her blog can be seen at http://nancyinsonoita.blogspot.com.

In addition to Nancy and her five poems, here's our line-up of unusual suspects for this week.




Bogdan Czaykowski
Like a Child

Kathleen Spivack
Tipping Point

Barbara Buckman Strasko
Avenue of eh Poplars

Nancy Calhoun
Autopsy Song

Me
patchy

Walt Whitman
I Sing The Body Electric

Me
random acts of beauty

Nancy Calhoun
Cycle

Dael Orlandersmith
Poem II For Anne Sexton

Sekou Sundiata
Philosophy of the Kool

Nancy Calhoun
Cardiac Unrest

Me
she'd probably have me arrested

Charles Bukowski
the American Flag Shirt
what?
now she's free

Me
saggy baggy creaky crickity

Nancy Calhoun
Waiting

Juan Ramon Jimenez
Yellow Spring

Rafael Alberti
The Good Angel

Nancy Calhoun
Homecoming

Me
some people complain

Westley K. Mather
Tower Work
An Ocean Death

Me
flying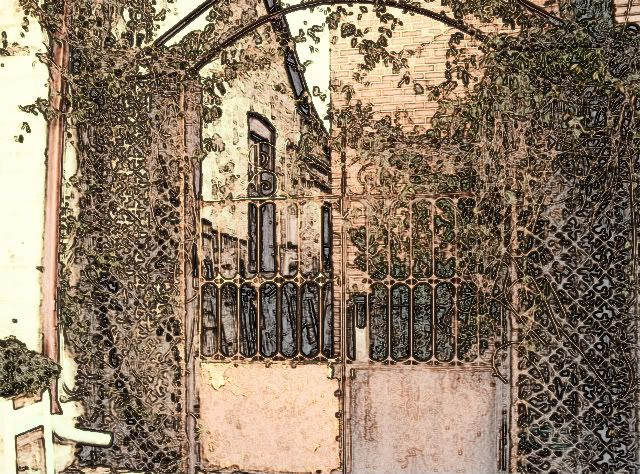 I'm going to pick up today where I left off last week, with several more poems from the Winter/Spring 2007 issue of The Spoon River Poetry Review.



The first poem is by Bogdan Czaykowski, translated by Adam Czerniawski.

Czaykowski was a Polish Canadian poet, essayist, literary translator and literary critic, professor emeritus and former Dean at the University of British Columbia. He was born in Poland in 1932 and died in Canada in 2007. He wrote numerous articles in academic journals and literary magazines.


Like a Child

Like a child,
Which in dread curiosity
Tightly grips his old nanny's sleeve
An pulls her to the wood,
So do I lead myself
Dipping my feet
In fathomless waters of silent stream,
Whose banks rustles in darkest depths
With leafy shadows that have shed their shade.


My second poem from the Spoon River Review is by Kathleen Spivack.

In an Amazon biography, Spivack describes herself as the author of five books of poetry and prose, with work published in over 300 magazines, and anthologies, and winner of numerous prizes/awards, including nomination for a Pulitzer Prize. She says she is a trainer of top writers from all over the world and all genres, both in the Boston area, and in France, holding a post from 1991 as a one semester Visiting Professor of Creative Writing/American Literature in the French University system.


Tipping Point

How this soft green garden strokes
and soothes as we walk among her:
the brush tips of grasses feathering paint me paint me;
translucent mauve fingers of children
shifting sun's shadow, the certainty of light.

You know the descending moment, day's end,
dark ending I'm speaking of
when the green glimmer inhales its fragrance, holds
an exact calibration, deliberate & slant-wise, the
breath-angle - you've seen it too -
making everything perfect and therefore unbearable.

That moment before the over-spilling pitcher is poured from,
when the sheen of droplets still shivers on its oval surface,
before liquid, brimming, melds with the Great River Thirst
and we, silver winged, lunar, are emptied and earthen -
I could love anyone right now: you, for instance.


And, finally, from the Spoon River review, this next poem by Barbara Buckman Strasko.

Strasko is the Poet Laureate of Lancaster County, appointed by The Lancaster Literary Guild. In 2009, she was named Teacher of the Year by River of Words, an International Environmental Poetry & Art Contest for Youth. For many years, she has been a teacher, counselor and literacy coach in the School District of Lancaster. Many of her students have been winners in the River of Words Contest and received their awards at the Library of Congress. She was chosen as one of "The Best New Poets of 2006." Her chapbook On the Edge of a Delicate Day was published by Pudding House Press in 2007.


Avenue of the Poplars

Whey did he paint her walking away
from the house? The door is ajar,
she could still turn around. What good
are trees that line the road
if she can't find her way back?
The small bridge she walks over
could be a sign, a sliver of hope the way the light
shines there, but he has spared her no
shadows. Even if she returns this time,
eventually she will be out here sharing
this autumn bench with me.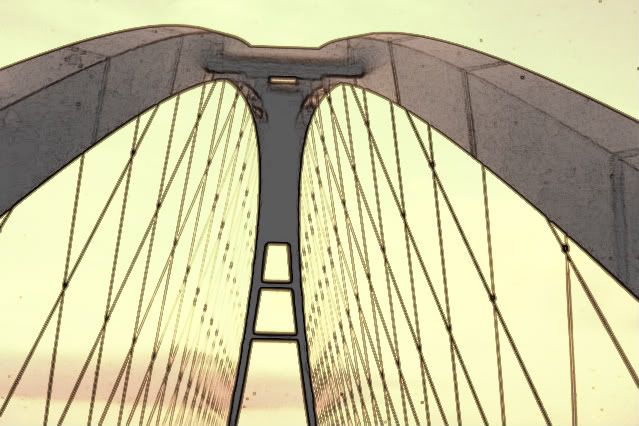 Here's our first poem from this week's featured poet, Nancy Calhoun. A kind of quirky idea you might think up front, wondering where it's going to take you, but in the end, you find a beautiful poem, a kind of love poem, even. it was previously published in her book Sip Wine, Drink Stars and at CamrocPressReview



Autopsy Song

When I die
and they cut the "Y"
to determine why
they will clearly see
in the deep cavity
that used to be me
nothing but music.

Where organs belong
there is only song.
The notes will spill out,
bounce and roll about
the sterile floor.

arias
melodies
harmonies
symphonies

The music pumped
my rhythmic blood
and filled my tuneful veins
melody washing like a flood
sang to me in the night.
the songs will survive me
and remain in flight
in lyrical convergence
with all I ever loved

my death will have loosed
my opus for all time
and I will be known

at last.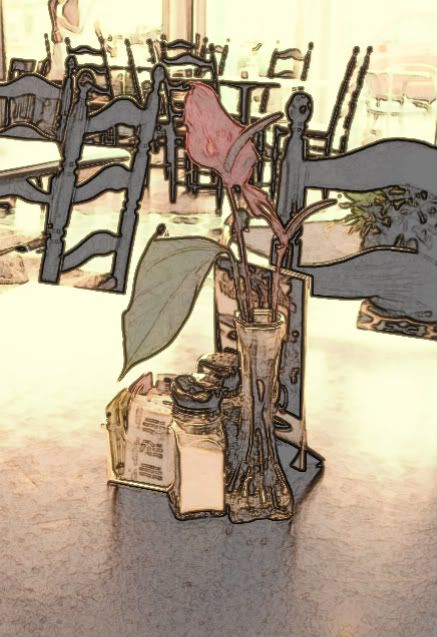 A lot of my poems recently have had to do with weather one way or another, for the very good reason that we're actually having weather around here. I'm enjoying it.



patchy

patchy fog
the radiofella said
which from here

looks like it might mean
fog as if
wearing a patch over both eyes

cause i can't see
diddly on the interstate
except for slipstreams

in the murk
signaling passage
of automobiles

which makes me kinda
nostalgic
for earlier days

living in Corpus Christi
going down Ocean Drive
in the morning

on my way to work
downtown
stopping on Shoreline Drive

sometimes
if i was really early
walking

out on one of the t-heads
to soak up some
morning mist atmosphere

listening
hearing the small sounds
that seem to echo

in the grey -
the lisp of small bay waves
quietly rubbing on concrete

and
one morning
a gull so close

like calling at my shoulder
so close
we are both surprised

when the fog shifts for a moment
and we see each other
near nose to beak

and other fog
i remember as well
the fog of monday mornings

during my drinking years
dead man walking
like the movie was about me -

funny
how i remember all the mornings
while the nights remain
as the radiofella says
patchy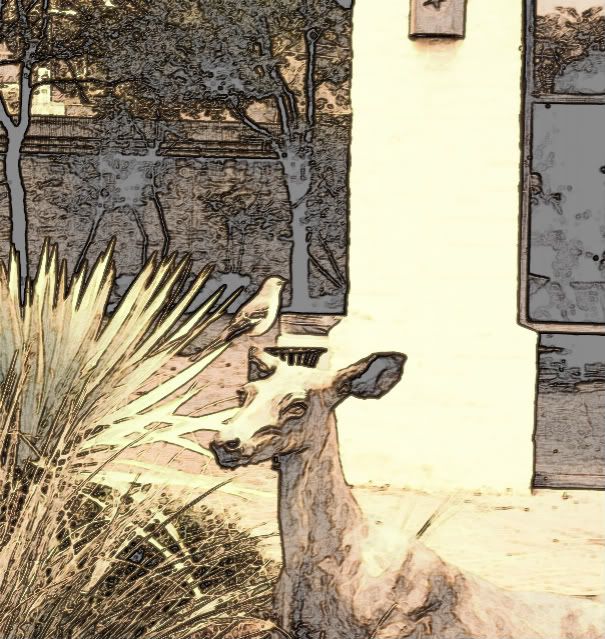 I'm going to try to do a little piece of Walt Whitman this week and if I succeed it will be for the first time. Usually, when I try to do a short piece of Whitman, I get lost in it and end up going long. I was determined not to let that happen again.

But then old temptations overcame me.

My original intention was to use several sections from I Sing the Body Electric, but, reading through the poem, looking for a place to start and a place to finish, it became clear to me that the only place to start was at the beginning and the only place to finish was at the end.

But who could be better to go long with than him, the definitive American poet in my mind. It's his love of words, all words, that defines him in my mind. (Who else could take a page from an anatomy textbook, as in this poem, and make it poetry.)

I've had no other pleasure in poetry greater than the pleasure of reading Whitman aloud. I suggest you oil up your vocal cords as you read this.



from Leaves of Grass

I Sing the Body Electric


1

I sing the body electric,
The armies of those I love engirth me and I engirth them,
They will not let me off till I go with them, respond to them,
And discorrupt them, and charge them full with the charge of the
soul.

Was it doubted that those who corrupt their own bodies conceal them-
selves
And if those who defile the living are as bad a they who defile the
dead?
And if the body does not fully as much as the soul?
And if the body were not the soul, what is the soul?

2

The love of the body of man or woman balks account, the body itself
balks account,
That of the male is perfect, and that of the female is perfect.

The expression of the face balks account,
But he express of a well-made man appears not only in his face,
It is in his limbs and joints also, it is curiously in the joints of his hips
and wrists,
It is in his walk, the carriage of his neck, the flex of his waist and
knees, dress does not hide him,
The strong sweet quality he has strikes through the cotton and broad-
cloth,
To see him pass conveys as much as the best poem, perhaps more,
You linger to see his back, and the back of his neck and shoulder-
side.

The sprawl and fulness of babes, the bosoms and heads of women, the
folds of their dress, their style as we pass in the street, the con-
tour of their shape downwards,
The swimmer naked in the swimming-bath, seen as he swims through
the transparent green-shine, or lies with his face up and rolls
silently to and fro in the heave of the water,
The bending forward and backward of rowers in row-boats, the
horseman in his saddle,
Girls, mothers, house-keepers, in all their performances,
The group of laborers seated at noon-time with their open dinner
kettles and their wives waiting,
The female soothing a child, the farmer's daughter in the garden or
cow-yard,
The young fellow hoeing corn, the sleigh-driver driving his six horses
through the crowd,
The wrestle of wrestlers, two apprentice-boys, quite grown, lusty,
good-natured, native-born, out on the vacant lot at sundown
after work.
the coats and caps thrown down, the embrace of love and resistance,
The upper-hold and under-hold, the hair rumpled over and blinding
the eyes;
The march of firemen in their own costumes, the play of masculine
muscle through clean-setting trousers and waist-straps
the slow return from the fire, the pause when the bell strikes sud-
denly again, and the listening on the alert,
the natural, perfect, varied attitudes, the bent head, the curv'd neck
and the counting;
Such-like I love - I loosen myself, pass freely, am at the mother's
breast with the child,
Swim with the swimmers,wrestle with wrestlers, march in line with
the firemen, and pause, listen, count.

3

I knew a man, a common farmer, the father of five sons,
And in them the fathers of sons, and in them the fathers of sons.
This man was of wonderful vigor, calmness, beauty of person,
The shape of his head, the pale yellow and white of his hair and
beard, the immeasurable meaning of his black eyes, the rich-
ness and breath of his manners,
These I used to go and visit him to see, he was wise also
He was six feet tall, he was over eighty years old, his sons were mas-
sive, clean, bearded, tan-faced and handsome,
They and his daughters loved him, all who saw him loved him,
They did not love my by allowance, they love him with personal
love,
He drank water only, the blood show'd like scarlet through the clear-
brown skin of his face,
He was a frequent gunner and fisher, he sail'd his boat himself, he had
a fine one presented to him by a ship-joiner, he had flowling-
pieces presented to him by men that loved him,
When he went with and five sons and many grand-sons to hunt or fish,
you could pick him out as the most beautiful and vigorous of
the gang,
You would wish long and long to be with him, you would wish to sit
by him in the boat that you and he might touch each other.

4

I have preceiv'd that to be with those I like is enough,
To stop in company with the rest at evening is enough,
To be surrounded by beautiful, curious, breathing, laughing flesh is
enough,
To pass among them or touch any one, or rest my arm ever so lightly
around his or her neck for a moment, what is this then?
I do not ask for any more delight, I swim in it as in a sea.

There is something in staying close to men and woman, and looking
upon them, and in the contact and odor of them, that pleases the
soul well,
All things please the soul, but these please the world well.

5

This is the female form,
A divine nimbus exhales from it from head to foot,
It attracts with fierce and undeniable attraction,
I am drawn by its breath as if I were no more than a helpless vapor,
all falls aside but myself and it,
Books, art, religion, time, the visible and solid earth, and what was
expected of heaven or fear'd of hell, and now consumed,
Mad filaments, ungovernable shoots play out of it, the response like-
wise ungovernable,
Hair, bosom, hips, bend of legs, negligent falling hands all diffused,
mine too diffused,
Ebb stung by the flow and flow stung by the ebb, love-flesh swelling
and deliciously aching,
Limitless limpid jets of love hot and enormous, quivering jelly of
love, white-blow and delirious juice,
Bridegroom night of love working surely and softly into the prostrate
dawn,
Undulating into the willing and yielding day,
Lost in the cleave of the clasping and sweet-flesh'd day.

This the nucleus - after the child is born of woman, man is born of
woman,
This the bath of birth, this the merge of small and large, and the
outlet again.

Be not ashamed women, your privilege encloses the rest, and is the
exit of the rest,
You are the gates of the body, and you are the gates of the soul.

The female contains all qualities and empowers them,
She is in her place and moves with perfect balance,
She is all things duly veil'd , she is both passive and active,
She is to conceive daughters as well as sons, and sons as well as
daughters.

As I see my soul reflected in Nature,
As I see through the mist, One with inexpressible completeness, sanity,
beauty,
See the bent head and arms folded over the breast, the Female I see.

6

The male is not less the soul nor more, he too is in his place,
He too is all qualities, he is action and power,
The flush of the known universe is in him,
Scorn becomes him well and appetite and defiance become him well,
The wildest largest passions, bliss that is utmost, sorrow that is utmost
become him well, pride is for him,
The full-spread pride of man is calming and excellent to the soul,
Knowledge becomes him, he likes it always, he brings every thing to
the test of himself,
Whatever the survey, whatever the sea and the sail he strikes sound-
ings at last only here,
(Where else does he strike soundings except here?)

The man's body is sacred and the woman's body is sacred,
No matter who it is, it is sacred - is it the meanest one in the laborers'
gang?
Is it one of the dull-faced immigrants just landed on the wharf?
Each belongs here or anywhere just as much as the well-off, just as
you,
Each has his or her place in the procession,

(All is a procession,
The universe is a procession with measured and perfect motion.)

Do you know so much yourself that you call the meanest ignorant?
Do you suppose you have a right to a good sight, and he or she has
no right to a sight?
do you think matter has cohered together from its diffuse float, and
the soil is on the surface, and waterruns and vegetation
sprouts,
For you only, and not for him or her?

7

A man's body at auction,
(for before the war I often go to the slave-mart and watch the sale,)
I help the auctioneer, the sloven does not half know his business.

Gentlemen look at this wonder,
Whatever the bids of the bidders they cannot be high enough for it,
For it the globe lay preparing quintillions of years without one ani-
mal or plant,
for it the revolving cycles truly and steadily roll'd.

In this head the all-baffling brain,
In it and below it the makings of heroes.

Examine these limbs, red, black, or white, they are cunning in tendon
and nerve,
They shall be script that you may see them.

Exquisite senses, life-lit eyes, pluck, volition,
Flakes of breast - muscle, pliant backbone and neck, flesh not flabby,
good-sized arms and legs,
and wonders within there yet.

Within there runs blood,
The same old blood! the same red-running blood!
There swells and jets a heard, there all passions, desires, reachings,
aspirations,
(Do you think they are not there because they are not exprss'd in
parlors and lecture-rooms?)

This is not only one man, this the father of these who shall be fathers
in their turns,
In him the start of populous states and rich republics,
Of him the countless immortal lives with the countless embodiments and en-
joyments.

How do you know who shall come from the offspring of his offspring
through the centuries?
(Who might you find you have come to yourself, if you could
trace back through the centuries?)

8

A woman's body at auction,
She too is not only herself, she is the teeming mother of mothers,
She is the bearer of them that shall grow and be mates to the mothers.

Have you ever loved the body of a woman?
Have you ever loved the body of a man?
do you not see that these are exactly the same to all in all nations and
times all over the earth?

If anything is sacred the human body is sacred,
And the glory and sweat of a man is the token of manhood un-
tainted,
and in man or woman a clean, strong, firm-fibered body, is more
beautiful than the most beautiful face.

Have you seen the fool that corrupted his own live body? or the fool
that corrupted her own live body?
For they do not conceal themselves, and cannot conceal themselves.

9

O my body! I dare not desert the likes of you in other men and
and women, nor the likes of the parts of you,
I believe the likes of you are to stand or fall with the likes of the
all, (and that they are the soul,)
I believe the likes of you, shall stand or fall with my poems, and that
they are my poems,
Man's, woman's, child's, youth's, wife's, husband's, father's,
young man's, young woman'0s poems,
Head, neck, hair, ears, drop and tympan of the ears,0
eyes, eye-fringes, iris of the eye, eyebrows, and the waking or sleep-
ing of the lids,
Mouth, tongue, lips, teeth, roof of the mouth,jaws, and the jaw
hinges,
Nose, nostrils of the nose, and the partition,
Cheeks, temples, forehead, chin, throat, back of the neck, neck-slue,
Strong shoulders, manly beard, scapula, hind-shoulders, and the
ample side-round of the chest,
Upper-arm, armpit, elbow-socket, lower-arm, arm-sinews, arm-bones,
Wrist and wrist-joints, hand, palm, knuckles, thumb, forefinger,
finger-joints, finger-nails,
Broad breast-front, curling hair of the breast, breast-bone, breast-side,
Ribs, belly, backbone, joints of the backbone,
Hips, hip-sockets, hip-strength, inward and outward round, man-balls,
man-root,
Strong set of thighs, well carrying the trunk above,
Leg-fibers, knee, knee-pan, upper-leg, under-leg,
ankles, instep, foot-ball, toes, toe-joints, the heel;
All attitudes, all the shapeliness, all the belongings of my or your
body or of any one's body, male or female,
The lung-sponges, the stomach-sac, the bowels sweet and clean,
The brain in its folds inside the skull-frame,
Sympathies, heart-valves, palet-valves, sexuality, maternity,
Womanhood and all that is a woman, and the man that comes from
woman,
The womb, the teats, nipples, breast-milk, ears, laughter, weeping,
love-looks, love-perturbations and rising,
The voice, articulation, language, whispering, shouting aloud,
Food, drink, pulse, digestion, sweat, sleep, walking, swimming,
Poise on the hips, leaping, reclining, embracing, arm-curving and
tightening,
The continual changes of the flex of the mouth, and around the eyes,
The skin, the sunburnt shade, freckles, hair,
The curious sympathy one feels when feeling with the hand the
naked meat of the body,
The circling rivers the breath, and breathing it in and out,
the beauty of the waist, and thence the hips, and thence down-
ward toward the knees,
the thin red jellies within you or within me, the bones and the
marrow of the bones,
The exquisite realization of health;
O I say these are not the parts and poems of the body only, but of
the soul,
O I say now these are the soul!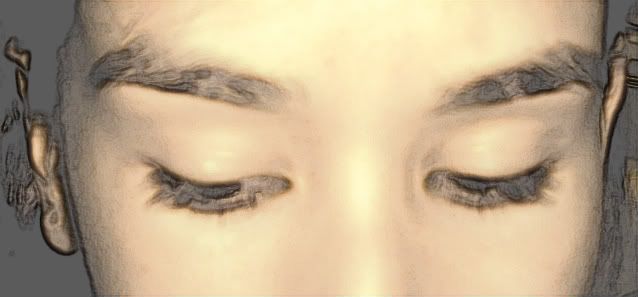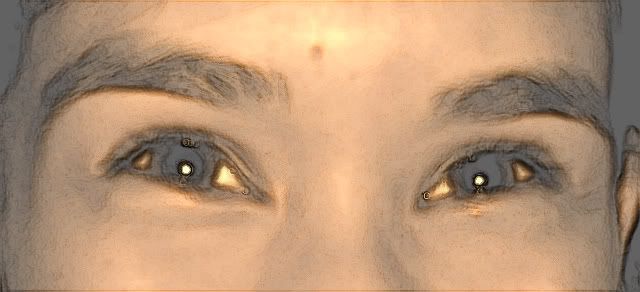 There is much beauty in the world, though it may sometimes be hard to find. Other times it just falls, like a gift, right out in front of you.



random acts of beauty

the sun set last night
through a veil of fog

that had persisted
throughout the day

casting a red-gold
spell

over everything -
a beauty

not subject to the
photographer's art

like a plain girl's
smile

never to find it's way
to the cover of Vogue

still bringing
delight

to the hearts and days
of everyone who sees

her -
how we should treasure

such fleeting beauties,
these moments of grace

in the drabness
of humdrum life,

random acts of
loveliness

to reassure us all that there is still
grace

alive
even amid the spit and stench

humans leave behind
their excremental advance

like the slime trail of a snail
as it struggles

in its slow and patient way
to reach that place

where it too
will find beauty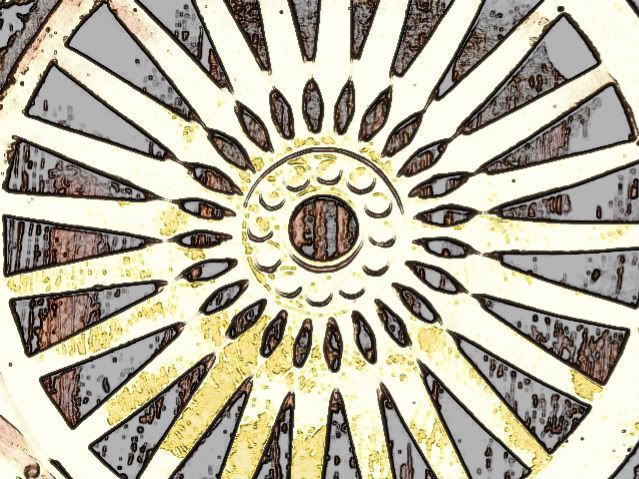 And now, our second poem from featured poet, Nancy Calhoun, a winter poem.



Cycle

having let go
her brittle autumn glitter
the sycamore shivers
in a winter dress
white bones bleak
as a ribcage
waiting in the void
for the turned-in earth
to waken and dress itself
once more.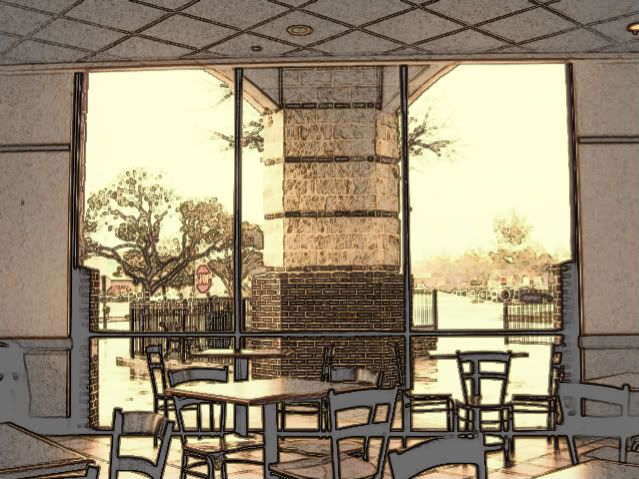 I have two poets this week from the book, Aloud: Voices from the Nuyorican Poets Cafe, published ii 1994 by Henry Holt and Company. Founded in or around 1973, the Nuyorican Poets Café began operating in the East Village apartment of writer, poet and Rutgers University professor, Miguel Algarin. It continues to operate now as a nonprofit organization in Alphabet City, Manhattan. It is known as a bastion of the Nuyorican art movement in New York City and has become a forum for poetry, music, hip hop, video, visual arts, comedy and theater.


The first of my two poets from the book is Dael Orlandersmith, poet and actor. She was born in 1959 and raised in Harlem and the South Bronx. She was the winner of the 1994 Fresh Poetry Prize.


Poem II For Anne Sexton

The curve of my Pluto sister's back
is crooked
as are her smiles
which are interwoven w/cigarette smoke &
glitter dust powder
Her perfume is the bathwater
of faded party girls
w/broken heels & hearts to match
& their once seductive dances are now
Comic poses
& and toothless smiles lie underneath
cheap, loose lipsticked mouths
& their once glittering gowns are
shabby dresses

The curve of my Pluto
sister's back is due to
benzedrine and young boys
that holler obscenities & the
alcohol content in a glass
of gin & the
voices in her head that
Scream, "Kill yourself!"
& my sister
She heeds this call &
Sprawls
w/broken cocktail glass in hand
dismembered
rather like a shattered, painted
baby doll


My second poet this week from the Nuyorican Poetry Cafe is Sekou Sundiata, poet, performer, with the Black Rock Coalition and Nu Yo Records, leader of the band, "dadahdoodadah", poet in residence at the New School, and creator of The Circle Unbroken Is a Hard Bop at the Cafe.


Philosophy of the Kool

a blues for poets

I been swimming since water,
learning to sing like the songs.
The oldest one I know goes like this:
Some people came from the trees,
I remember coming out of the undertow: the ocean
of seas: the electricity the explosions
billions of us crashing with the waves,
then blown away into memory.
You can still hear us in the piece of a beat
or in the music made from scratch.
The first word still had roots,
like a James Brown syllable.
It was a single cell one minute, a slam dunk the next.
Speed was our need.

I remember salt and air, water slime and mud,
upright and thumb, fire and iron.
and most of all, the poetry we had then.
It was open verse, later called Africa.
I remember human life beginning female.
Gamete that I was when I knew it, zygote
that I was when I recalled it.
The earth was yet negative space, a canvas
stretched from the hymen to foreskin to drumskin.
And sleep told us in those days,
to stay awake: the blackness begins
the blackness ends.
Whoever said there was a light at the end
never lived at the end, never had to run
up ahead to see what it's going to be: womb
to tomb to womb.

Whoso knows, I mean I seen
Buddha and Krishna on the D train.
And you wouldn't know the river gods, the prophets
or the turn of the century
if you couldn't read the latest fashion
like proverbs on tee shirts:
the best things in life are toll free
I don't like the questions I don't like the answers, I just like to dance
I don't have to drive. I'm already driven
What you got is what you love
Good things come to those who wait, better things come to those who don't
Some people look down and find money, some people look down and lose their socks
Shit happens and it floats

I recall the first ships
that appeared like shadows on the horizon.
And we ran out to greet them with our sweet palm wine and guaguanco
thinking their books and harmolodies could tell us something
about love and beauty.
But it was more than a notion
in the middle of that frigid Atlantic: the vomit
the shards the babies with umbilical cords around their necks
the earthless rhythm of the water pitching to and fro.
I witnessed the birth of rock n roll.
My mama name Lucy, her real name Lucille.
Without the blues, we go under.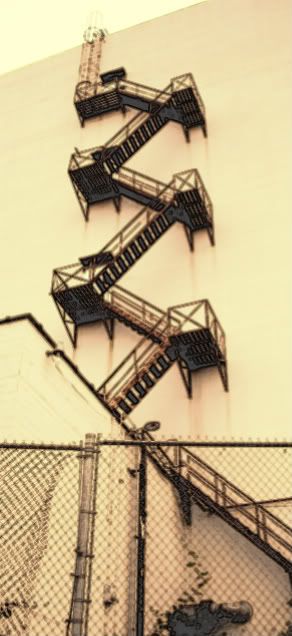 Here's Nancy's next poem, our featured poet Nancy Calhoun, a love poem from a moment of panic.

This poem was also previously published in Sip Wine, Drink Stars and at CamrocPressReview.



Cardiac Unrest

I wait alone

in a crowd of the worried and afraid
while they probe your hesitating heart
my own beating a fearful tattoo
willing the panicky taste to leave my mouth

closing my eyes I see you on the table
in my crazed mind an ethereal glow surrounds
a swarm of wizards in masks and tall hats
waving wands of mystery over your draped body
snaking a tiny battleship through your veins

I wait, feeling chilled, dreamlike
for the head wizard to emerge to pronounce
the exorcism successful, the war won,
and imagine you leaping from the table
in cape and tights,

your heart able to beat in my chest again.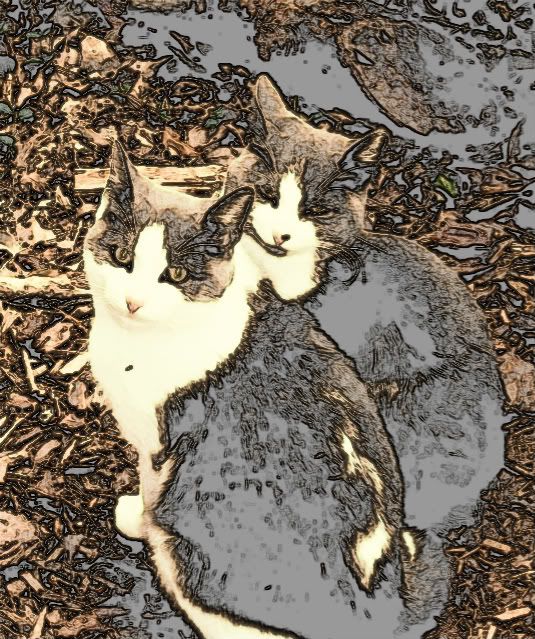 And, speaking of beauty, as i was earlier...



she'd probably have me arrested

i know a couple
of pretty young girls

who have
little rings hanging

from the center
of their pretty pierced

noses
and i wish i knew someway

to tell them
how those nose rings

hanging down
look like boogers

drooping
from a runny nose

and that
pretty as they are

they'd be so much prettier
without the droopy booger effect

but i'm no good
at that sort of thing at all

like the last time i tried to tell
a woman

that she possessed
a timeless beauty it came out

sounding like i was telling her
her face could stop a

clock
so i don't try anymore

just observe
and remain silent instead

like not trying to convince
all the young tattooed girls that

skin
is in and of itself

a beautiful thing
and covering it with paint

does not make it better
no matter

how pretty the picture
painted on a young girl's

ass
a rosy pink ass unadorned

is still better
but then if i tried to tell a young girl that

as it concerned her own particular rosy pink ass
she'd probably have me

arrested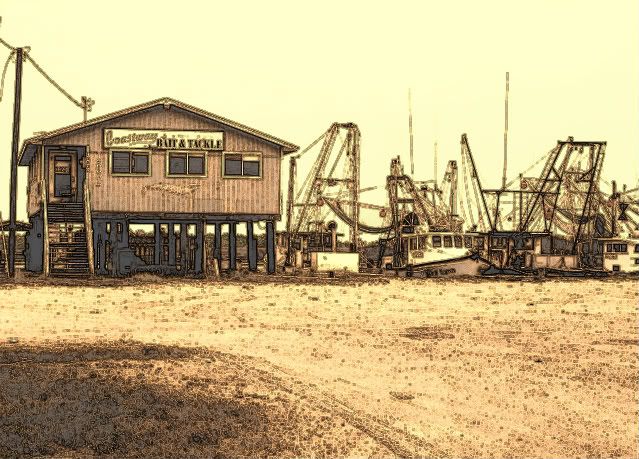 Next, poems from The Pleasures of the Damned, Poems 1951-1993, one of my many collections by Charles Bukowski. This one is a little different, being a collection of poems from his first to his last. I've picked a three poems from his middle years.



the American Flag Shirt

now more and more
all these people running around
wearing the American Flag Shirt
and it was more or less once assumed
(I think but I'm not sure)
that wearing an A.F.S. meant to
say you were pissing on
it
but now
they keep making them
and everybody keeps buying them
and wearing them
and the faces are just like
the American Flag Shirt -
this one has this face and that shirt
that one has that shirt and this face -
and somebody's spending money
and somebody's making money
and as the patriots become
more and more fashionable
it'll be nice
when everybody looks around
and finds that they are all patriots now
and therefore
who is left to
persecute
except their
children?


what?

sleepy now
at 4 a.m.
I hear the siren
of a white
ambulance,
then a dog
barks
once
in this tough-boy
Christmas
morning.


now she's free

Cleo's going to make it now
she's got her shit together
she split with Barney
Barney wasn't good for her
she got a bigger apartment
furnished it beautifully
and bought a new silver Camaro
she works afternoons in a dance joint
drives 30 miles to the job from
Redondo Beach
goes to night school
helps out at the AIDS clinic
reads the I Ching
does Yoga
is living with a 20-year-old boy
eats health food
Barney wasn't good for her
she's got her shit together now
she's into T.M.
but she's the same old fun-loving Cleo
she's painted her nails green
got a butterfly tattoo
I saw her yesterday
in her silver Camaro
her long blond hair blowing
in the wind.
poor Barney.
he just doesn't know what he's
missing.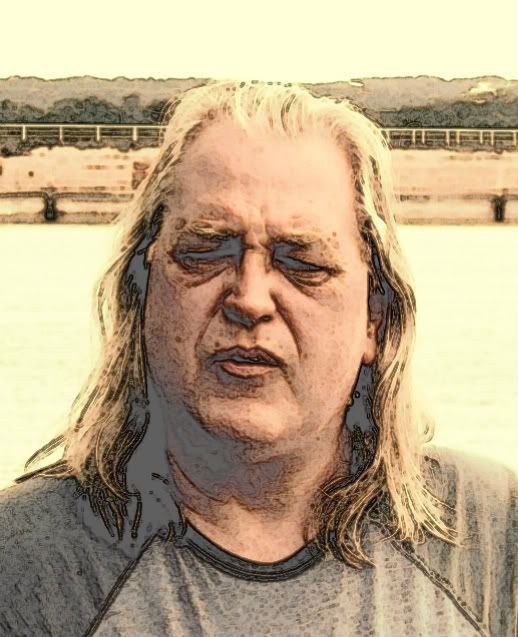 I caught myself looking like someone else the other day.



saggy baggy creaky crickity

i look
in the mirror
in the morning
and the face i see

is not the face
i grew up with and
even after months
of this happening

it's still always
a big surprise
and i guess that's
the one thing

about growing
older
that we never
expect -

the surprise
of it all,
discovering it
right out of the blue

some regular morning
of some regular day
going our regular way
and the truth of it

just flops right on
the bathroom tile,
looking at us,
telling us -

remember you
it says to us,
that old reliable you,
remember the tight body -

the tanned face
and
fine brown
hair -

the running
and walking
with nary a muscle
twitch after -

the climbing stairs
two at time
with neither a huff
or a puff -

the sharp eyes
and quick mind
and muscular
frame -

well
that you ain't you
no more -
time has passed and

you is me and you might
as well get used to it -
pick me up off this floor,

slip into the new
saggy baggy
creaky crickity you
and live with it

or
not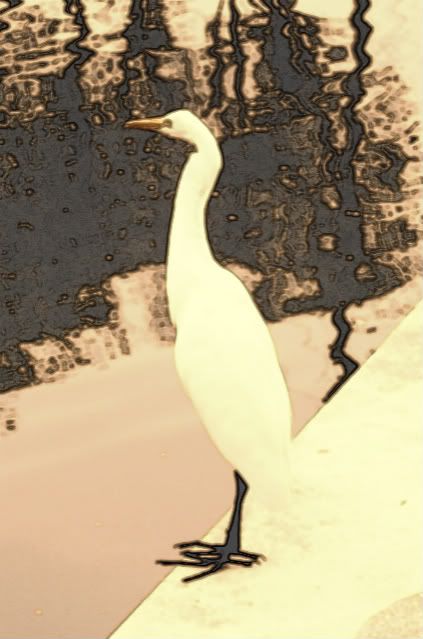 When I finally graduated from college, later than most of my contemporaries because of military service and time wasted both before the military and after, I had an opportunity for a writing fellowship in a well known writers' program, but I did not follow up on it, feeling very old, very poor, and very tired and sick to death of academic life. I have never second-guessed myself on that decision, first because I like the way my life turned out otherwise and, as well, a feeling now that nothing I would have written then would be worth reading now.

This is a point, in a way, that featured poetNancy Calhoun makes in her next poem (previously published in Sip Wine, Drink Stars and at CamrocPressReview), which she begins with this quotation.

...Ah, poems amount to so little when you write them too early in your life. You ought to wait and gather sense and sweetness for a whole lifetime, and a long one if possible, and then at the very end, you might perhaps be able to write ten good lines. - Rainer Maria Rilke



Waiting

never mind the aging of my face
or thickening of my waist
I have finally lived long enough
to be young

I dream I am willowy,
graceful, with wings to fly
singing an aria, laughing
at the color-riot I fling before me

no regrets remain, nothing taken back
every day a buoyant sunrise
the night a rich cabernet in a crystal stem
chaos silenced by proof of lingering love

waiting for nothing, as it all exists
now, peeling vaporous layers
of expectation and desire, loved enough
to release the craving, exalt in the warmth

the birds, the mountains, my songs and my poems
gifts bestowed perhaps because I waited
the wind lifts, clouds thread the sky
I write, becoming young.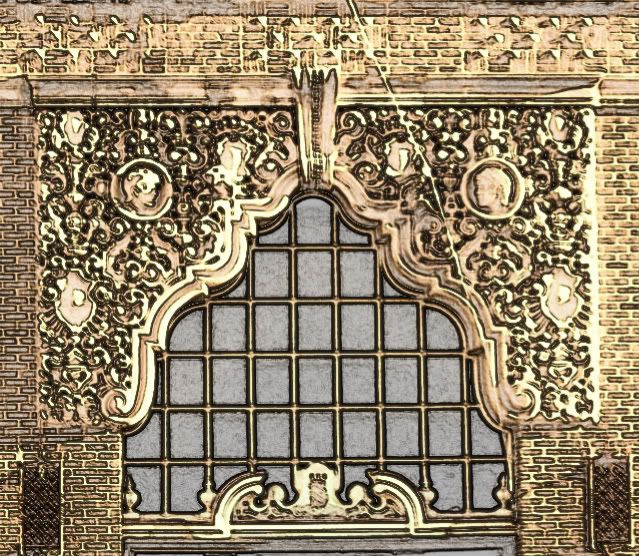 I have two poets this week from the book Introduction to Spanish Poetry, published in 1965 by Dover Publications.


The first of the two poets is Juan Ramon Jimenez, born in 1881 and winner of the 1956 Nobel Prize for literature. An Andalusian, Jimenez moved to Madrid in 1900, where he lived for many years. When the Ciil War began, he moved to the United States, then lived for a couple of years in Puerto Rico and Cuba, returning then to live for a number of years in New York, Washington D.C. and Florida. He returned to Puerto Rico, where he died in 1958.


Yellow Spring

April was coming, full
of yellow flowers;
the brook was yellow,
the fence, the hill were yellow,
the children's cemetery,
that orchard where love used to live.

The sun anointed the world iin yellow
with its fallen light;
ah, among the golden lilies,
the warm, the golden water;
the yellow butterflies
over yellow roses!

Yellow garlands were climbing
the trees; the day
was a gold-incensed blessing,
in a golden awakening of life.
Among the bones of the dead,
God opened His yellow hands.


My next Spanish poet from the book is Rafael Alberti. Born in 1903, Alberti moved to Madrid in 1917 where he gained notice as a poet and a painter. He was involved in both the arts and politics, becoming a member of the Communist Party, leaving Spain in exile after the leftists lost the Civil War. He lived in Argentina and traveled extensively in Europe and South America. He died in 1999 at the age of 96, winning during his life both the Lenin Peace Prize in 1964 and the Premio Cervantes, Spain's highest literary honor, in 1983.


The Good Angel

The one I wanted came,
the one I called.

Not the sweeper of defenseless skies,
stars without huts,
moons without a country,
snows.
Those snows that fell from a hand,
a name,
a dream,
a brow.

Not the one that tied death
to his hair.

The one I wanted.

Without scratching the air,
or wounding leaves or shaking windows.

The one that tied silence
to his hair.

So as, without hurting me,
to dig a bank of soft light in my breast
and make my soul navigable.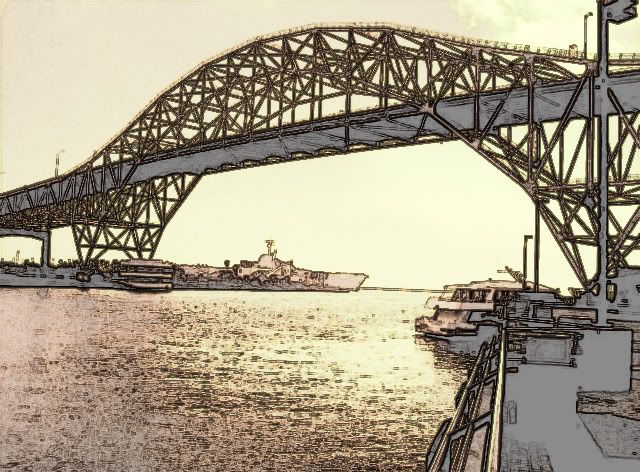 We say goodbye now to our feature poet Nancy Calhoun, with this, her last poem for the week.



Homecoming

Here, a gathering of familiar strangers pass
through the mirrors of their own disparate
expectations of family.

Their faces you could trace
with your fingers in the air, their laughter
like chords of a remembered song,

their tears never quite revealing the discordant
notes they hear, only that it is not the song
their hearts require.

We read into each other's hieroglyphs
stories of our own deficiencies,
bridges not quite meeting a faraway shore

where the bitter and the benevolent live together
in nominal peace, the truth and its absence
seeming equally credible.

Here is where the book falls open to the place
we always return as a reminder of what binds us
and what draws us apart.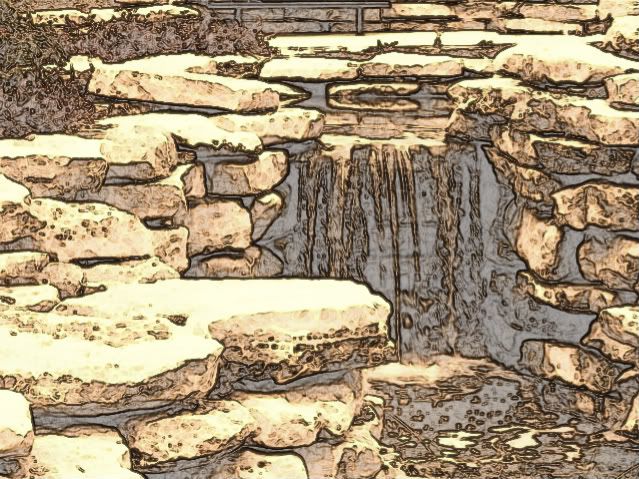 As I said, lots of weather poems lately. I did this one last week.



some people complain

more rain today

more rain
in the fast five weeks
of this year
than in the first ten months
of the last

and some have begun
to complain
about the rain,
grumble
and fuss about the wet

jokes
about frogs
and webbed feet
nobody laughs at much

but no complaints
no grumbling
no fussing
no jokes from me

for i see green grass
coming
and wildflowers covering
pastures
and hills, the reds and blues
and purples and yellows
of spring
unfolding along roadside,
colors of spring

and
for the first time in three years
i see green coming,
the glorious colors of spring
coming

i do not complain
about the
rain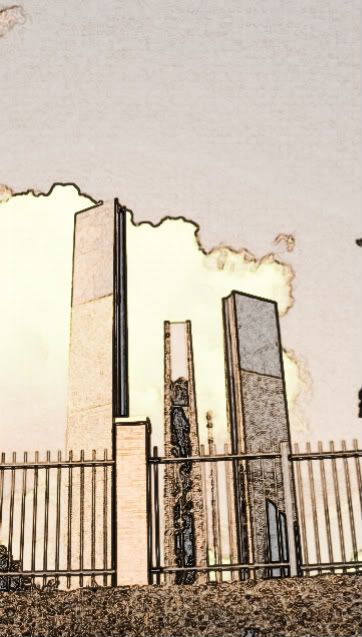 Next, two poems by Colorado poet Westley K. Mather from his first book, Into Pieces,
published by iUniverse Inc. in 2003.



Tower Work

Way up there
on a galvanized steel tower
that overlooks
not very much

A slum of an alcoholic neighborhood
a field ready again for the plow

And up there
so much bird shit everywhere
bright green and purple varieties
because these birds are pranksters
Your hands become coated with the stuff
Why so much shit?

Because the birds of prey
Have all gone away
And left the little ones to flourish


An Ocean Death

waves of salty sea
like mercury
lap at the abandoned sailor's
sun-chapped lips

Caught in a net of
circling hungry sharks
the sailor in a forgotten place
combs his hair with baited dreams

Long he waits
watching for the gritty beach
which never comes over the horizon
He remembers the smell
of a perfumed neck
that his fingers never got to touch

He lives in a time lottery
decorated with
golden mountain mirages

He wonders,
"Why did I choose the sea
when some little woman
might have me this very day
in the grip of her purple painted grin?"

Long minutes
disguised as days
pass by
intolerable and static

At long last the sailor
begins to sink
allowing the cotton strands
of his lungs to soak

"It is not a shame," he asserts,
"to die in the clammy embrace
of the bloated and lovely ocean."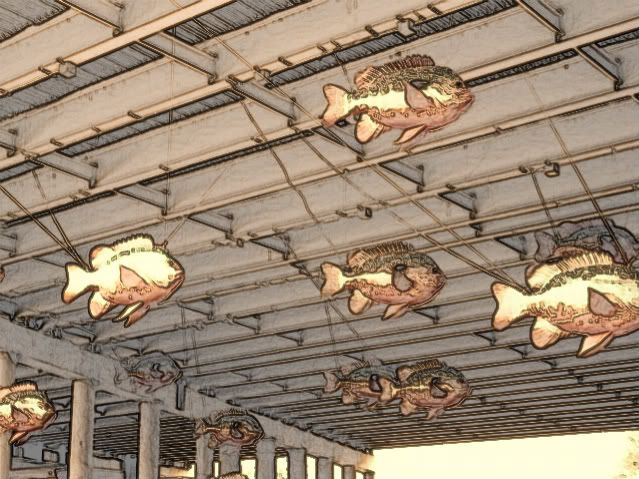 I finish this week with a poem about a very special moment, possibly the most beautifully surreal moment I've experienced in many years. For a few moments, I was a pigeon.



flying

a cold mean
day

rain blown
like bullets
by a hard
north wind

on the road
i enter
an underpass
and pigeons

a flock of ten
or twelve

drop down
from the girders


and fly in front of me -
even with me -
fifteen feet ahead
of me

and
for a moment
i am in the cold
rainy sky

flying with them









That's all for this week. By this time next week I expect I'll be somewhere in New Mexico or Arizona, on my way to Lake Tahoe. I've given myself four days to get there (lots of time for side-raod stops. Then three days at Lake Tahoe and three days back to San Antonio. I have a post planned for next week and the week after, but will just have to see how the driving is going. I expect to be here, hope you are too.

Remember, as always, all the material presented in this blog remains the property of its creators. My stuff is available if you want to use any of it, just say where it came from if you do.

I'm allen itz - owner, producer of this blog and done for the week.




*************************************************************************




Well, not exactly done. Instead, I have this bonus, a picture that comes with a poem. It doesn't fit with anything else I've done in this post and it won't fit with anything I have planned for next week.

So here it is, in a little space all of its own.

I took the picture last week in front of a Borders bookstore. The dog reminded me of some old gent, waiting outside his club for his driver.

So I wrote poem to go with it.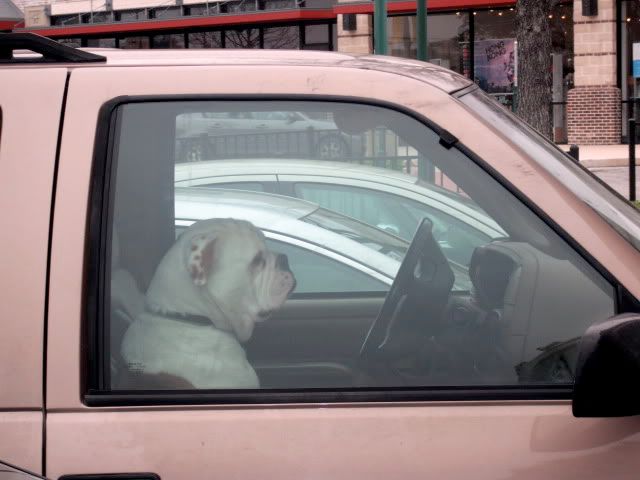 3 vodk tonics

3
vodka tonics

3
lousy
vodka tonics
and they won't
let me drive

proof
if ever it was needed
that this world
has truely
gone to the
cats




Now, that's all.