I Am the Postman
Friday, February 26, 2010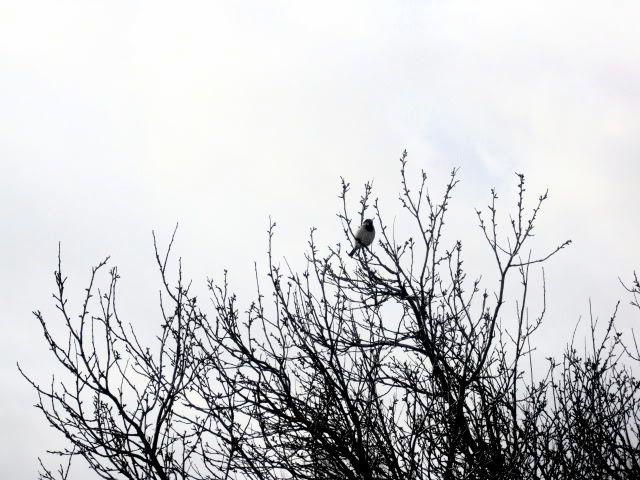 V.2.4.





I'm posting this week from Phoenix, Arizona, our second day in the home direction from Lake Tahoe. I've been on the road a full week now; Dee joined me in Reno Monday afternoon. I expect we'll be home by Sunday. It's been a great week for me, good pictures and a chance at some good poems. All of which are here in this post today. I hope you enjoy my little get-away as much as I did.

In addition to my stuff and our regular roster of good poems, my featured poet this week is Derek Richards.

Derek says that, after failing miserably as a rock star, he began submitting his poetry. As a result, over 130 of his poems have appeared in over seventy publications, including Lung, Breadcrumb Scabs, MediaVirus, Calliope Nerve, tinfoildresses, Opium 2.0, Dew on the Kudzu, Sex and Murder, Splash of Red and fourpaperletters. He adds that he has also been told to keep his day job by Quills and Parchment.

Nothing annoys him more, he says, than poetry written solely to make someone feel stupid. His ferret, cat and puppy couldn't agree more, he says. Here! Here! I say.

Happily engaged, he resides in Gloucester, MA.,cleaning windows for a living, he says.

Creating the blog and posting it from hotel rooms after 400 to 500 miles of driving is a challenge. So, I'm simplifying things this week by leaving out the listing of contents. You'll just have to read this thing to know who I've got.

Ah, hell, I hate half-assed.

Here's what I have this week.


Conrad Kent Rivers
Four Sheets to the Wind and a One-Way Ticket to 1933

Amiri Baraka
The End of Man Is His Beauty

Bob Kaufman
Cocoa Morning

Derek Richards
confession of wayward reason

Me
El Paso at an early hour

Chao Chih-Hsin
A Mid-Autumn Night
Fireflies
Presented to a Mountain Dweller

Me
just passing through

Derek Richards
praising chaos

Tao Lin
that was bad; i shouldn't have done that
are you ok?
hamster heads with little characteristics on the head, part three

Derek Richards
blood drips into gravy

Me
sleeping with Andy Devine

Kabir
four short verses

Me
i am the postman

Derek Richards
on the day Robert Parker died

Philip Nikolayev
Hello to Gorbachev
Parrots
Bohemina Blues

Me
a storm crosses Lake Tahoe

Joyce Carol Oates
Dream After Bergen-Belsen
I Don't Want to Alarm You

Derek Edwards
decomposition: telling secrets

Me
around the lake

Gary Snyder
True Night

Me
adios, Nevada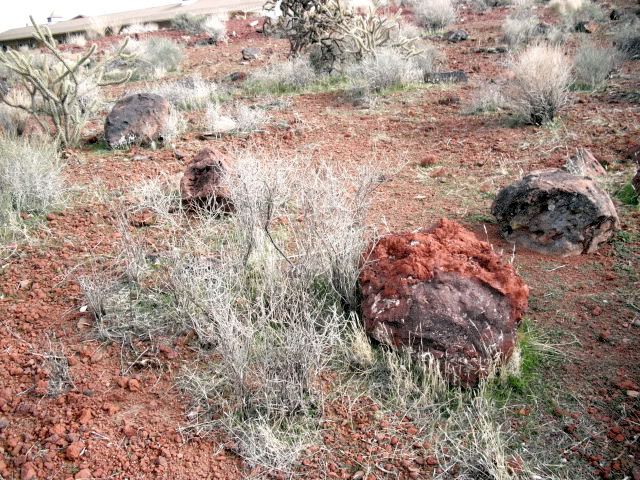 I start this week with three poets from the anthology, American Negro Poetry, published originally in 1963 and in an updated edition in 1974 by Hill and Wang.



The first of the three poets is Conrad Kent Rivers.

Rivers, a poet, fiction writer and dramatist, was born in Atlantic City in 1933. He died in 1968, publishing three volumes of poetry during the course of his short life, and a fourth days after his death.


Four Sheets to the Wind and a One-Way Ticket to France, 1933

As a Black Child I was a dreamer
I bought a red scarf and women told me how
Beautiful it looked.
Wandering through the heart of France
As France wandered through me.

In the evenings,
I would watch the funny people make love,
My youth allowed me the opportunity to hear
All those strange
Verbs conjugated in erotic affirmations,
I knew love at twelve.

When Selassie went before his peers and
Africa gained dignity
I read in two languages, not really caring
Which one belonged to me.
My mother lit a candle for King George,
My father went broke, we died.
When I felt blue, the champs understood
And when it was crowded, the alley
Behind Harry's New York bar soothed my
Restless spirit.

I liked to watch the Bohemians gaze at the
Paintings along Gauguins bewildered paradise.

Bracque once passed me in front of the Cafe Musique
I used to watch those sneaky professors examine
The populace,
Americans never quite fitted in, but they
Tried, so we smiled.

I guess the money was too much for my folks,
Hitler was such a prig and a scare, they caught
The last boat.
I stayed.

Main street was never the same, I read Gide
And tried to
Translate Proust. (Now nothing is real except
French wine.)
For absurdity is reality, my loneliness unreal,

And I shall die an old Parisian, with much honor.


My next poet from the anthology is Amiri Baraka, formerly known as LeRoi Jones, a writer of poetry, drama, essays, and music criticism. There is a lot of story to Amiri Baraka/LeRoi Jones, not easily summarized. I'll let you look it up yourself.


The End of Man Is His Beauty

And silence
which proves but
a referent
to my disorder.
Your world shakes

cities die
beneath your shape.
The single shadow

at noon
like a live tree
whose leaves
are like clouds

weightless soul
at whose love faith moves
as a dark and
withered day.

They speak of singing who
have never heard song; of living
whose deaths are legends
for their kind.

A scream
gathered in wet fingers
at the top of its stalk.
- They have passed
and gone
whom you thought your lovers

In this perfect quiet, my friend,
their shapes
are not unlike
night's


My last poet from the anthology is Bob Kaufman, born 1925 in New Orleans, he died in 1986. He was a Beat poet and surrealist inspired by jazz music. In France, where his poetry had a large following, he was known as the "American Rimbaud."





Cocoa Morning

Variations on a theme by morning,
Two lady birds move in the distance.
Gray jail looming, bathed in sunlight.
Violin tongues whispering.

Drummer, hummer, on the floor,
Dreaming of wild beats, softer still,
Yet free of violent city noise.
Please, sweet morning,
Stay here forever.









Here's this week's first poem from our featured poet of the week, Derek Richards.

The poem first appeared in Splash of Red.



confessions of wayward reason

liquor stores sell cigarettes and that sells me.
after the last valium overdose,
i decided to stop attending meetings
and focus on my lungs.

the rose garden across the street
is cursed with beauty and honey bees.
a place i want to stomp, rumble,
a pleasant haven for procrastination.

graveyards have never been quiet places for me.
there are songs i hear, love notes torn,
repeated phrases about pain, profit and purgatory.
and so i reason, i cry mercy, i wilt and stumble
all the while, pretending to hallucinate genius.









This is my first poem for the week. It's from the first night of my recent drive-around.



El Paso at an early hour

the air is desert
chill -

a pink thread
on the east horizon
suggests the coming
of a rising sun -

stench of low-grade diesel carried
by low morning
winds
crosses the border
from Cuidad Juarez,
its people,
a million strong
waking in the dark,
their yellow lights
flicker
like stars flung
across
the mountainside -

the pink thread
widens -
a shadowing light
spreads -

from the north foothills
a coyote
howls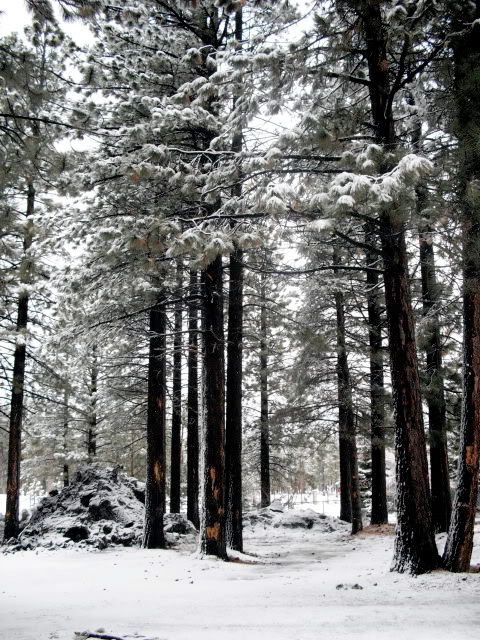 Next, I have three short poems by Chao Chih-Hsin, from the anthology Waiting for the Unicorn - Poems and Lyrics of China's Last Dynasty, 1644-1911, published by Indiana University Press in 1990.

Chao was a poet early in the period covered by the book. Born in 1662, he died in 1744. A precocious scholar, he received his first degree at the age of 14 and was 18 when he received his second.

Through a network of friends and his own abilities, he advanced quickly through the ranks of Imperial administration, until committing the social error of attending a play too soon after the death of an important member of the Imperial family. At the age of 28, his official career came to an end and he never held another office.

Instead, he traveled widely in southern China, made many friends, and devoted himself to the writing of poetry and literary criticism.

All three of these poems were translated by Michael S. Duke.



A Mid-Autumn Night

The autumn air banishes lingering rains.
An empty courtyard invites distant breezes -
One glass of mulberry dew wine,
At midnight in the moon-bright season.
A longtime traveler feels the night is endless,
In early coldness grows drunk too slowly.
Still resigns his bleak and lonely feelings
To a rendezvous with far-off chrysanthemums.


Fireflies

Once more coming through the door with rain,
Suddenly flying over the wall on the wind,
Although they need the grass to achieve their nature,
The do not depend on the moon for light.
Understanding the secluded one's feelings,
I briefly invite them to dwell in my gauze bag.
Just look: falling through vast empty space,
How do they differ from the great star's rays?


Presented to a Mountain Dweller

Looking like a wild deer sleeping against the cliffs,
Casually wandering out of the valleys with the flowing streams.
Since the travelers asked him about the frosty trees,
They all come to know his face, but do not know his name.









Another poem from my trip, this one the second day.



just passing through

passing through
Anthony,
just north of the state line

the rich manure stink
of dairy farms
one after the other,
black and white cows
like flies
on a steaming pile
of fresh horse turds

in each lot
a hill
and on each hill
a cow,
sometimes two

why?

why do they seek
these hills, this elevated outlook -
do even dairy cows
carry the instinct of high places,
places to see prey
and predator before they see you?

and how?

how,
among hundreds of placid
dairy cows
is the one chosen that is allowed
this high place?

~~~~~

a little past Radium Springs
on I-25 -
on the left,
foothills of sand and rock
and desert bushes, beyond them

mountains

on the right
a Rio Grande river delta valley,
green and cultivated
fields,
pecan orchards,
houses
stores
church steeples
yellow school buses
flashing
red lights
on two-lane
highways

hanging over all this

mountains

~~~~~

just as i leave Hatch,
houses,
lean-tos
hanging with red Hatch
chili peppers,
rounding a curve
in the highway

first snow

~~~~~

a lake
on the right,
natural?
manmade?

a little community
of small houses and mobile homes

and in each driveway
a boat

~~~~~

a hawk,
dead in the middle of the road,
a casualty
of flying too low,
flying too slow

a single wing
like a flag stands
above the mess
of bloody
mangled meat and bone -

brown and white feathers
flutter
in the wind

~~~~~

i stop
for a burger
at a little town
on I-20
named after a
TV game show
from the early fifties
that mostly everyone who might remember
is dead

the menu says
"best cheeseburger in southern New Mexico" -

that might not have been
the entire and unvarnished truth

and i'm suffering the
consequences

i wonder if Bob Barker
ever ate here

~~~~~


the GPS lady
gets insistent,
angry -

she wants me to take
Route 6
from Los Lunas
to I-40,
passing west
of Albuquerque

but i want to go through
Albuquerque
for dinner at a favorite
restaurant
in Old Town

make a u-turn
in 300 feet, she says to me
when i skip the exit
she wanted me to take

make a u-turn
at your first opportunity,
she says
after i ignore her

make a u-turn
she says,
make a u-turn
make a u-turn
make a u-turn

until she quits,
sulks,
has a drink

picks me up again in Albuquerque

i am not forgiven,
but i will continue to be
indulged

~~~~~

about halfway
between Albuquerque and Gallup,
a lava field,
curiously, on only one side of the road

black lava rock scattered all across the desert
and on up the side of the foothills

that's on one side -
on the other,
just plain old desert sand and gravel

how many million years ago,

two million?
three million?

a New Mexico Dept. of Transportation
civil engineer
stands where the road will be

no lava past here,
he says

The Great To-Be State of New Mexico
claims it
now and in perpetuity,
he vows,
we'll have no volcano mess
on our right-of-way

~~~~~

nearing Gallup,
i reach the snow level,
patches first,
mostly in shadowed areas
where the day's sun
could not reach

then more and more,
until the desert is covered in white,
a thin layer,
little individual sprigs
of desert grass poke through
here and there,
like Kilroy,
with a really bad haircut.

~~~~~

my hotel
is too new for GPS,
but i find it
after a couple miles driving in the wrong
direction
and a quick pass through downtown,
one pawn shop
and quick loan emporium
after another,
giving hard evidence
to the widely promised economic
development and prosperity
following legalization of
casino gambling,

then,
after Reba gets her walk,
we settle in,
our home for the night
on Route 66









Here's featured poet Derek Richards again, with his second poem for the week.



praising chaos

chronic deflation arrested by upheaval,
further indisputable proof
the chaos theory
is crucial for my healing.

when has the violent gust of broken glass
sunk me into melancholy
instead of wild-iris?
a halo of angst
as prodigal colors reversed.

whimsical glimpses of peace and rest
are as deadly as rush hour mirages.
it is by their glow my pulse expands,
sipping on adrenaline
until decades
play out
between thumps.

i'm going out.
call me when the world tilts angry,
when the zagging hum of disheveled place
crashes into honest brutal time.
and then i will hurry home,

gasping for breath, out of tune,
relieved.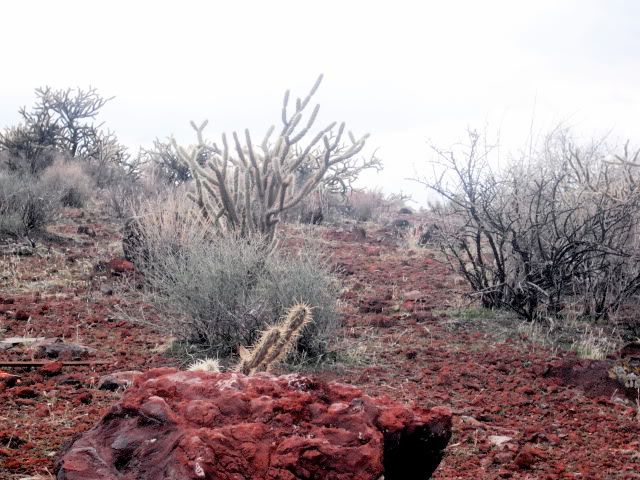 The next two poems are by Tao Lin, from his book, Cognitive-Behavioral Therapy, published Melville House in 2008.

This is a poet I really like, though I don't always understand wonderfully dizzying connections he makes. He is a young poet, born in 1983, living in Brooklyn, New York. He is the author of a novel Eeeee Eee Eeee, a collection of short stories, Bed, and earlier book of poetry, You Are A Little Bit Happier Than I Am.



that was bad; i shouldn't have done that

to prevent you from entering a catatonic state
i am going to maintain a calm facial expression
with crinkly eyes and an overall friendly demeanor
i believe in a human being that is not upset
i believe if your are working i should not be insane
or upset - why am i ever insane or upset and not working?
i vacuumed the entire house this morning
i cleaned the kitchen and the computer room
and i made you a meat helmet with computer paper
the opportunity for change exists in each moment, all moments are
alone
and separate from other moments, and there are a limited number of
moments
and the idea of change is a delusion of positive or negative thinking
your hands are covering your face
and your body moves like a statue
when i try to manipulate an appendage
if i could just get you to cry tears of joy one more time


are you okay

i don't think telling someone "don't feel sad" will console them

you need to do whatever you can to make them feel better

whenever your actions make them feel sad

and not stop until they feel better

read my text message and think about it

you just never seem happy with me anymore

even if i make you laugh

i think the damage i've done has become irreversible

i'm surrounded by endless shit

i can't move

where are you

i just had a dream where i came to nyc but i didn't tell you and i took
the subway

to your apartment and waited for your roommate to come out so i
could sneak in

then i went into your room and crawled under your sheets from the
end of your bed

and crawled to your face and kissed you and pet and hugged you

and we fell asleep

happy birthday

i drew you and ugly fish comic

will you visit me today?

i want to hold you

and kiss your face

i miss walking with you at night




I really do like this guy - so here's a bonus, a short poem from his hamster series.


hamsters are heads with little characteristics on the head, part three

in the evening the hamster sits at the computer
watermelon juice and coffee sit by the computer
the hamster drinks all the coffee
after a few minutes the hamster drinks all of the watermelon juice

the hamster lays its paw atop a neatly folded to-do list; there is
resourceful hamster
with a strong will, a sincere and loving hamster friend, and a confident
nature
we do not need to spend any more time or empathy on this hamster









And it's back to Derek Richards and poem number 3.



blood drips into gravy


when cut-wrist-blood adds flavor to the salisbury steak television dinner
gravy swaying gently on your thighs
maybe the once-a-week therapy sessions are nothing more than
quick-slip-fucks to your insurance company
and the heroin eyes sneaking up on you each morning
are more stone culprit than actual existence

to move a blue-heavy arm away like it's a twenty-pound fly
aggravating your routine is something worth examining without
a clipboard-bearded professional providing multiple options
jenny-jane wants you to go back to deep-sea fishing
because at least then you were only drinking straight-gut-whiskey
heroin just makes you think smart and fuck dumb
hours and hours of limp-intellect-laziness

at least when you were drunk, you'd bring me flowers
of course she never mentions your ability to watch endless hours
of daytime soap-opera television, your soft-kind-manners
early-on in the relationship she confided that she liked you better
when you smelled dirty, sweaty, that it made her growl
hangovers make you want to shower, hot water, cold towels
this is like a baked oven creating blanket-thick layers

it certainly wasn't any fun calling 911 and reporting on noah,
cops and medics all circling in vulture loops, licking like lizards
but somewhere the brain-garage knew it was all a performance
and soon silence would return if she could just stop talking
how could you promise me stability being nothing but a junkie?
i do know there is another television dinner in the freezer,
chicken nuggets with macaroni and cheese, a blueberry muffin
noah and his dripping-blood-wrist-distraction, gone just as today
slides on up to midnight, vacant and silent, after-dead









This poem now, is from my third day on the road.



sleeping with Andy Devine

cold and wet
leaving Gallup,
colder
and wetter
passing into Arizona

40 miles in, i pass
a billboard

"God Bless America"

immediately,
the rain stops
clouds part
& sun streams
from the heavens

sorry,
i'm still not convinced

and it started
raining again twenty miles
further down the road
anyway

~~~~~

bum
sleeping
under a pile of dirty clothes
in the handicap restroom stall
at the first rest stop
in Arizona

can't
begrudge
a cold man
a little warmth, but
if i was a bum,
i sure as hell wouldn't
be here
now

that's what god made
california for -
so bums
could sleep in the park

~~~~~

through the high desert,
flat
as far as you can see

then mountains
on the horizons, north and west

snow capped

~~~~~

pass the homes
of poor rural people
on either side

several dogs
in front,
a horse
and two or three goats
in the back

a '49 chevy
and a '52 dodge pick-up -
one on rotting rubber,
one on blocks

way the hell away
from everything

i know these people,
or their cousins
from further south

grew up with them

this is Navajo country,
so i guess the folks are Indian
or Native American
or First Peoples
or....

as a German-Irish-Scot-
Polish-Jew-Cherokee-Spanish-
Arab-white-boy-mutt, true product
of the war, famine, pestilence,
flood, volcano, earthquake,
romance and lust of history's
melting pot,
i sometimes don't know
the nomenclature
preferred
by those of a less complicated
lineage

~~~~~

strong winds pushing across me,
fight me,
steady pressure
pushing me toward
the shoulder

tumbleweeds
whip across the road
in front of me,
chasing the wind,
never catching it

i've known people like this,
blown always
by capricious
winds,
never finding
rest

~~~~~

i see a buffalo
in it's shaggy brown
coat
eating green sprouts
between giant red boulders

that's buffalo,
not bison
Bison Bill is too ludicrous
to consider

~~~~~

passing
the turn off
to the petrified forest

i had seen it before
when i was a kid,
through my 3-D circular
hold-it-up-to-your-face
slide thing
that i got one year for Christmas, but
was still
impressed
when seen directly
by the immensity of time
as measured by living thing
turned rock

my son,
seven at the time,
was less so,
but he's studying geology now
so maybe some connection
was made

~~~~

dense white clouds
cover the horizon ahead -

snow
rain
or dust storm,
not what i'd like to see

~~~~~

sleet -
the strong winds
even stronger -
throwing
ice pellets
like bb shot

~~~~~

approaching Flagstaff
i realize i have been here before,
20 years ago,
the same year we stopped at
the petrified forest,
a trip to the Grand Canyon,
Dee and i, my son, and
my mother
who always looked forward
to traveling with us, so anxious
to see the Grand Canyon, but
upon arriving, so overcome by acrophobia,
one of the early signs of her decline,
that I couldn't talk her out of the car

~~~~~


lunch in Flagstaff

light snow

then,
moving on
through the national forest
and between the mountains
the snow gets much worse,
blowing
hard across the road,
the sky closes in,
and the temperature
drops to near freezing

finally
after ten miles of steep
decline,
i'm back near desert level

the clouds clear,
the temperature goes back up,
and fat driving snowflakes
hitting my windshield
turn to fat splashing raindrops

as the weather clears,
Reba,
returns
to her bed in the back
after,
sensing sub-tropic boy's
tension
on this freezing icy highway,
she had moved up to lay at
my elbow

~~~~~

relieved
as the weather clears,
i begin to think of coffee
as the little town of Winslow
approaches

and on a roadside sign,
"Mojo's Gourmet Coffee"

just in time

i find Mojo's
and a skinny barista with more tattoos
than lots of folks have skin,
and in the corner
a little group of old cowboys
sitting a round table,
some just listening,
two singing
and picking their guitars -
country ballads, Marty Robbins
and the like, and some of their own
composing

"I once loved a girl in
Albuquerque," sang one

"I wanted to be a cowboy,"
sang the other
as i was leaving,
"but I was always afraid of cows"

~~~~~

finally,
the end of a long day
and my stop for the night
in Kingman,
getting close now to Nevada

my hotel is on
Andy Devine Trail

(Andy Deaven, stress on the "Dea"
the GPS lady
pronounces it - god save us
from such modern
ignorance)

but i'm happy anyway,
cause fat old Andy was
one of my heroes when i was
a kid
and i am pleased and proud
to spend a night
on his street

makes me want to go outside
and pluck
my magic twanger









Now I have four short poems by Kabir, as interpreted by Robert Bly. They are from the book Kabir, Ecstatic Poems.

A weaver by trade but a poet-singer by calling, Kabir lived in fifteenth-century India. His philosophy incorporated various beliefs of both Muslims and Hindus and later became one of the major inspirations behind Sikhism.

The verses are not titled.



~~~~


I don't know what sort of a God we have been
talking about.

The caller calls in a loud voice to the Holy One at
dusk.
Why? Surely the Holy One is not deaf.
He hears the delicate anklets that ring on the feet of
an insect as it walks.

Go over and over your beads, paint weird designs on
forehead,
wear your hair matted, long and ostentatious,
but when the deep inside you there is a loaded gun, how
can you have God?


~~~~


I have been thinking of the difference
between water
and the waves on it. Rising,
water's still water, falling back,
it is water, will you give me a hint
how to tell them apart?

Because someone has made up a word
"wave," do I have to distinguish it
from water?

There is a Secret One inside us;
the planets in all the galaxies
pass through his hands like beads.

That is a string of beads on should look at with
luminous eyes.


~~~~


Inside this clay jug there are canyons and pine mountains,
and the maker of canyons and pine mountains!
All seven oceans are inside, and hundreds of millions
of stars.
The acid that tests gold is there, and the one who
judges jewels.
And the music from the strings no one touches, and
the source of all water.

If you want the truth, I will tell you the truth:
Friend, listen: the God whom I love is inside.


~~~~


The Holy One disguised as an old person
in a cheap hotel
Goes out to ask for carfare.
But I never seem to catch sight of him.
If I did, what would I ask him for?
He has already experienced what is missing in my
life.
Kabir says: I belong to this old person.
Now let the events about to come, come!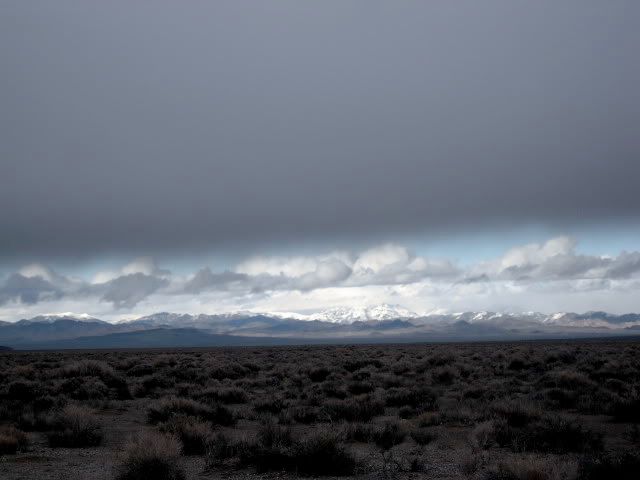 This one is from the fourth day of travel.



i am the Postman


Nevada
in my mind
was another West Texas,
further north
and colder in the winter,
but basically just another flat
prairie
of cactus, sand and rock
stretching
from one horizon to the next

now
i know

Nevada has mountains!

lots

~~~~~

crossing Hoover Dam

stopping at an overlook
to view the view
and let Reba do some business

just as we arrive
three busloads of foreign tourists

orientals,
probably Japanese

Indians,
of the from India kind

and Latinos,
probably Mexican, but
possibly
of a further south origination

Reba basks
in all the international attention

but forgets to do her
business

~~~~~

the dam
itself is most impressive
for the parts
you cannot see

the stories and songs
of its building
American classics

like the transcontinental railroad

i think of the railroad
every time i pass through the mountains,
thinking of what it took
to build a railroad across these great heights
and divides

blood, sweat, tears,
and along with that, corruption
at every level
that greased the process to completion

why cannot we do these great things
anymore

is it that we hoard
the blood,
avoid the sweat,
use up our ration of tears
on Dr. Phil? -

or is it the corruption?

the problem -

is it that our politicians
are not corrupt enough
to do great things, or,

is it that our corrupt politicians
are not daring enough, small-time
and penny-ante even in their greed?

~~~~~

snow clouds
flow
over mountain peaks
on both side of me

like buttermilk
over hot cornbread

~~~~~

light snow
dusts desert stones
and plants
with points of silvery
shadow

the snow falls
faster
and soon they all
sport white
caps

until
all disappears
under the white sea

~~~~~

a herd of horses,
twenty or thirty of them,
chase and play
in a field of snow

~~~~~


past Hawthorn
my route begins
to take me into new mountains

soon
i am high above
what seems to be
a very large lake

but
heavy snow obscures
all details

~~~~~

i crest
the last of this latest section
of mountains
and laid out before me
a vast valley,
a basin surrounded
by peaks,
covered white
like a fresh tablecloth
at a New York
bistro

~~~~~

no problems
with ice on the road
until three miles from my destination,
the freeway
like a skating rink,
pile-ups
three four five cars
in each,
one after another

and so i end
nearly 600 miles of driving today

very slowly

~~~~~

across Nevada
east to west,

rain
sleet
fog
bright sunlight
and heavily falling snow

but i am not deterred
from my rounds

no longer the Walrus -

I am the Postman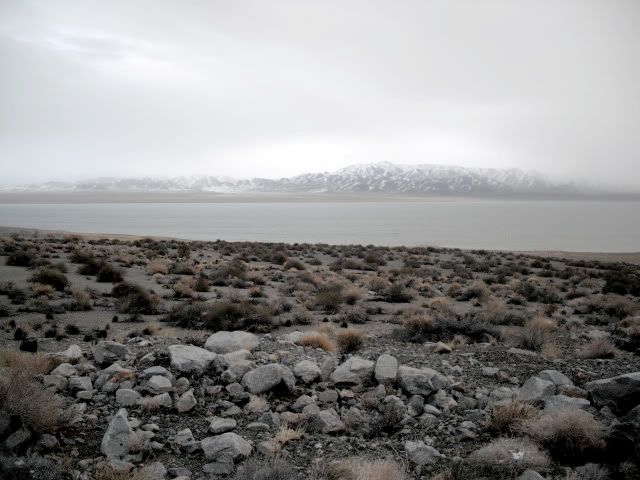 Here's poem number four from featured poet Derek Richards. It was first published in Opium 2.0.



on the day Robert Parker died

we were at the local Market Basket
immersed in two-for-one deals,
stocking up on frozen dinners
and juices that sip
well with vodka
when the annoying buzz of an incoming text message
caught me staring at three
different brands of sliced pepperoni.
just heard robert parker died. oh no.

when i was 13 i would roam the streets
of tiny Essex, Massachusetts,
a liter of Wild Rose wine
in my jacket pocket.
I was thinking badly glorious thoughts
of big cities and publishing contracts,
record deals and pretty blonde women
willing to learn to love me.

Spenser For Hire was not a favorite.
i knew nothing of Hawk, Susan Silverman
or the true nuances of alcoholism.
it was just ache or want
to think that a famous author would one day
describe these very streets.

of course, i'm older now,
but i still dream about walking dead-town
streets with a cheap bottle of wine
inside my jacket.
on the day Robert Parker died,
it might have been a good idea.

i'm lost
like Jesse Stone, Sunny Randall,
and sometimes tough,
like Spenser himself or Hawk.
i look my best when wrapped
in bad-ass consequence,
solid knuckles and the vice
of saving the day.

when Parker wrote about Jesse struggling
with the idea of never having another drink,
i chewed on the same ice cubes.
when Susan involved herself
with another dangerous man,
i almost allowed myself to weep
because i knew what he really wanted to say.

Hawk will still stand guard, Mr. Parker,
and Susan will still lead Pearl-the-wonder-dog
from the bedroom once the dialogue
gets too frisky. Jesse Stone will always wonder
about Jennifer, and Sunny will never go a day
without trying to live up
to her father's reputation.

on the day Robert Parker died
i decided on pizza rolls,
salisbury steak dinners
and a pack of cigarettes.
i'll mix the vodka later,
sip the wine like Jesse would sip
Scotch and soda.

and when Pearl-the-wonder-Dog comes
scratching at the door,
i'll tell my sweetheart to have patience.
she's just another important character
in an imperfect life.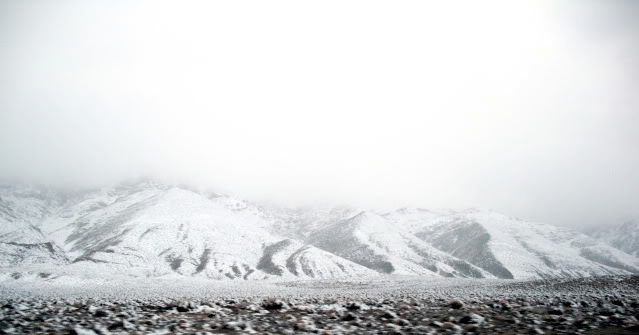 Philip Nikolayev was born in Moscow in 1966 and grew up fully bilingual in Russian and English thanks to his father, a linguist. He started out as a Russian poet, but came to the United States in 1990 to attend Harvard University, and has since been writing primarily in English. His poems have appeared in such journals as The Paris Review, Grand Street, Verse, Stand, Jacket, Salt, overland. He is also author of three collections of poems,

Philip Nikolayev is the author of two collections of poems, Artery Lumen, in 1996, Dusk Raga in 1998, and Monkey Time, winner of the 2001 Verse Prize. I have three short poems this week from that third poem, Monkey Time.



Hello to Gorbachev

Anent, ex-president, your cracking down
big time on drunkenness in Russia where
your reverie bloomed in and on the air
in 85; dissent in every town
was mounting fast. Many in silent wrath
turned out fierce moonshine in domestic stills,
while those without the high-tech rig and skills
reached satisfaction by a simple path.
Water, yeast, sugar, fruit, a glass jar and
a latex glove held by a rubber band
over the jar's round mouth: just when the brew
was ripe, thee flaccid glove filled out anew,
rising on vapors - a saluting hand.
We joked that this was our hello to you.


Parrots

as a parrot
in a bush
to another
parrot said
man things
are not bad
what more
could we wish
and how
they'll come
then go
red feathers so
eat a mango
for now
the key
is to be
perfectly
undetectable
delectable
twee


Bohemian Blues

The cold March afternoon waxed languid
with its late hours. The cinders sang
their lowpitched ancient fireplace ditty
with an insufferable hang.

I wasn't sleepy. On the table
there sat potato chips galore
with Morellino de Scansano,
vintage of 1994.

Fingers of shadow played obscurely
behind he weakened flames. Blase,
the Christmas cactus nodded mildly
like an art dealer from LA.

And I, with no premeditation,
returned Shelley to the shelf,
unwound sublimely on the sofa
lit up a cig and shot myself.









I left San Antonio on Thursday; finally reached Lake Tahoe last night, Monday. Lots of chasing around in the snow today.

The next poem is from Lake Tahoe.



a storm crosses Lake Tahoe

fifteen inches of snow in Reno
yesterday,
none here at Lake Tahoe

until now

the day,
bright and clear in the morning
and we drive some number of miles
around the lake, taking pictures
along the way

a change begins now

from my tenth floor window,
i watch snow clouds
cross the north mountains,
then begin a slow
drift across the water
toward us

the "little cat feet"
whisper
over cold water

the wind below
picks up,
stirs up little storms
of dust
as the larger storm
draws near

first flurries
drift
past my window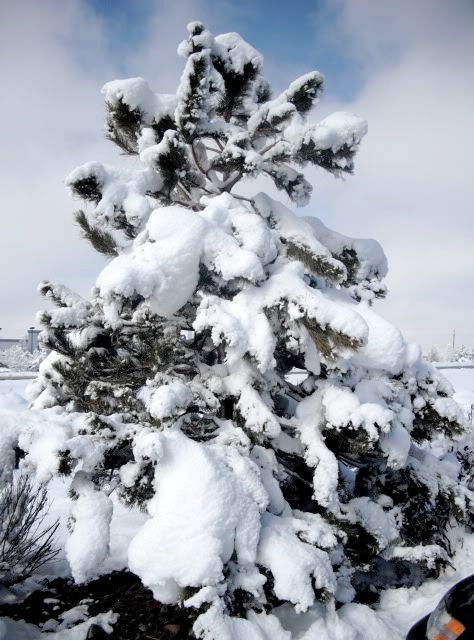 I have two poems by novelist, short story writer, essayist, critic, playwright and poet Joyce Carol Oates. The poems are from her book, The Time Traveler, published by E. P. Dutton in the early 90s.



Dream After Bergen-Belsen

Did you know
the brain is glass
and glass can shatter,
and sift, and shift

and give such hurt
beyond imagining
so consonants draw out
to Ooooooooo's

like mouths, or eyes
popped from sockets
of pain and push,
a band tourniqueted

around the head
to bring the blood
to boil, and past,
as in the Nazi doctors'

experiments for
"science" and - well,
for fun:
did you know?


"I Don't Want to Alarm You"

I don't want to alarm you.
I know how hard a time you've had of it lately.
I know how, your back being broken, it's painful
for you to walk here with me
as if we were equals.

I know you try not to think about it.
And to forgive, where the forgetting has failed.
It's the wisest strategy, I think for you to assume
that air of subtly modulated hurt, a bit of dignity
in which no one much believes. Yet
saving face is courteous
and we thank you.

And if, these days, you are happiest,
in that sea-green haze between sleep and wakefulness
where the body floats placid, paralyzed,
and blessed, I think too that is the wisest strategy
for you, for now.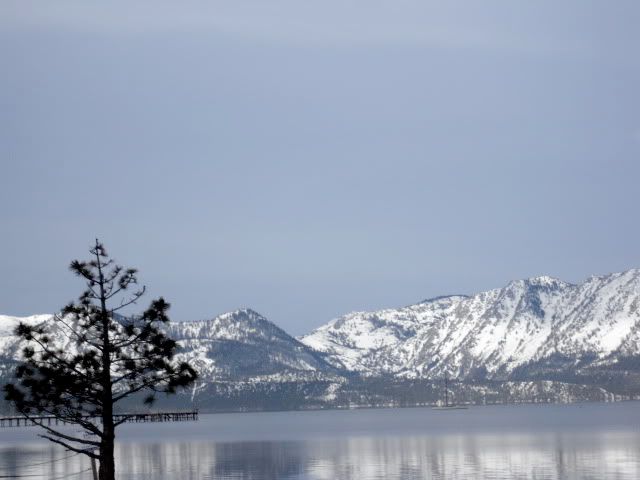 Here's our last poem for the week from Derek Edwards. I really like Derek's stuff and hope to see more of it here in the future.



decomposition: telling secrets

no one ever wanted
to be a poet
more than Jasmine
a thesaurus stole her virginity
long before Carlos

synonyms offered more orgasm
the pale skin of unhealthy rhyme
photosynthesized

depression
into soul
luxury into destitute

daydreams consisted of suburban ovens
choking black her head
like Sylvia
like dull green five-subject notebooks

suddenly aflame
an entire history of adjectives
written between her thumbs

she couldn't quite figure how John fit in
the silent-punk-rock-star
always read her words like they were foreplay

and then he would come

leave nothing but
you're too honest,
no one likes you because you divulge everything

Jasmine will stare a blank page
into oblivion
waiting for a pause to excuse static

she excels at English Lit
has even learned the nuances of Latin,
breathes easy the lazy nouns
of Spanish,

wishing Carlos still came around









Another day, another poem - truth is, I've lost track - not sure what day, what poem.



around the lake


rain
snow
ankle-deep
slush puddles
on streets
and sidewalks

mountains
on the other side
of the lake
as well as those
hanging above us
hidden
by the clouds
that settle over us

in our south Texas home,
a city-wide emergency
would have been declared
hours ago, but here,
people walk on the side walks,
cars drive on the streets,
skiers line to take a lift to
a mountain top
whose existence must,
under these conditions,
be taken on faith

yellow school buses
pass
snow chains clanking

Reba i go for a walk
at lakeside
in a park i found yesterday

we are not the first
to break the snow, little
duck tracks, triangles
divided by a line
from point to base,
and tracks of some bird
of a larger sort, tridents
in the snow

a white sailboat sits
offshore
half hidden in the
snow

there yesterday
as well

home, home
on the
lake

where
the carp
and the pelicans
play









The next poem is from my second book of poems by Gary Snyder, Ax Handles. It is Snyder's sixth book of poems.

Born in San Francisco in 1930, he and his family live in the foothills of the Sierra Nevada. His poems, like this one, reflect his close identification and communion with the natural world.



True Night

Sheath of sleep in the black of the bed:
From outside this dream womb
Comes a clatter
Comes a clatter
And finally the mind rises up to a fact
Like a fish to a hook
A raccoon at the kitchen!
A falling of metal bowls,
the clashing of jars,
the avalanche of plates
I snap alive to the ritual
Rise unsteady, find my feet,
Grab the stick, dash in the dark -
I'm a huge pounding demon
That roars at raccoons -
They whip around the corner,
A scratching sound tells me
they've gone up a tree.

I stand at the base
Two young ones that perch on
Two dead stub limbs and
Peer down from both sides of the trunk:

Roar, roar, I roar
you awful raccoons, you wake me
up nights, you ravage
our kitchen

As I stay there then silent
The chill of the air on my nakedness
Starts off the skin
I am all alive to the night.
Bare foot shaping on gravel
Stick in the hand, forever.

Long streak of cloud giving way
To a milky thin light
Back of black pine bough,
The moon is still full,
Hillsides of Pine trees all
Whispering; crickets still cricketting
Faint in cold coves in the dark

I turn and walk back slow
Back the path to the beds
With goosebumps and lose waving hair
In the night of milk-moonlit thin cloud glow
And black rustling pines
I feel like a dandelion head
Gone to seed
About to be blown away
Or a sea anemone open and waving in
cool pearly water.

Fifty years old.
I still spend my time
Screwing nuts down on bolts.

At the shadow pool,
Children are sleeping,
And a lover I've lived with for years,
True night.
One cannot stay too long awake
In this dark

Dusty feet, hair tangling,
I stoop and slip back to the
Sheath, for the sleep I still need,
For the waking that comes
Every day

With the dawn.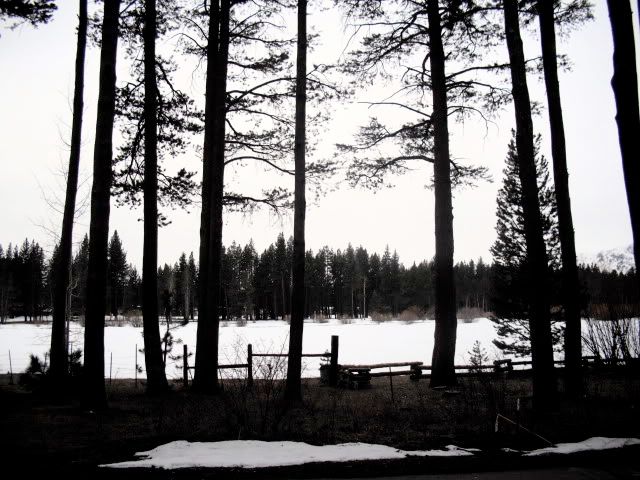 Here's my last poem for the week. Not the end of my drive around - still have to get home. Maybe I'll have something on the return trip next week.



adios, Nevada

it is the last day
before we start home,
for me,
it's been
a week on the road
and i am ready
for my own front door
and my own back yard

the day
started really bad
but has cleared up since noon
to bright sunshine
and drying streets,
so it's almost like i'm sorry to go

but truth is
i'm not

i don't ski and i don't gamble
so the question rises,
what the hell am i doing here

the answer to that
is like the joke about the man
who comes home after
a business trip
to find his wife, naked,
in the bedroom - when
he opens the door to the closet
to hang up his coat
and finds another man, equally
naked,
what the hell are you doing here.
he shouts,
well, everybody gots to be somewhere,
the man answers

and i guess that's why i'm here

everybody gots to be somewhere

i don't think i'll be back

Nevada
pulls a Puritan side out of me
i didn't know was there

where ever i do in the state
i catch a stench
of corruption

casinos everywhere;
slots everywhere;
losers everywhere -

Las Vegas -

a city built out of the desert
for suckers
by east coast gangsters
looking for a place to run their rackets
without having to worry too much
about honest cops
and honest judges and it all worked so well
the stench
crossed the state like a plague of iniquity

the mountains
are a majestic spectacle that lifts the heart,
but it's over 1,700 miles
from home

i can get bigger and better mountains
in 500 miles closer

that's the wonder of travel
without expectation,

finding the places, large and small
that feed you soul and imagination

and the other places
that show you why you value
all the elsewheres you've ever been

so tomorrow
we leave, through California,
which turns out to be the fastest way
back to San Antonio, Texas

another surpriser
to end the
week









That's it for this week. Still traveling, but will be back at home for next week's. Come back to us then, good stuff on tap, including poems by next week's featured poet, Canadian poet, Don Schaeffer.

As usual all material posted remains the property of its creators. My stuff is available to anyone who wants it, just credit the source if you use it.

And, also as usual, I'm allen itz, head of the "Here and Now" junta, honcho, even, you might say.