Road Work
Friday, January 08, 2010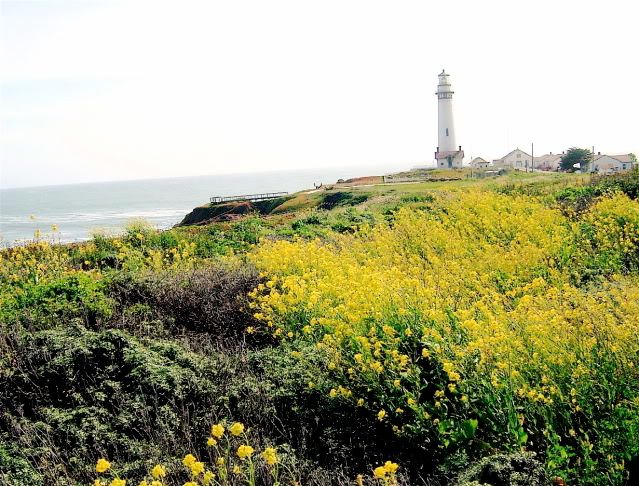 <
V.1.2.





"Road Work" is the working title of a of a book I'm hoping to put out next year, a compilation of my road poems, Kerouac for the over-the-hill-dog-in-the-back-seat-holiday-inn set.

But the title of this week's post has nothing to do with that.

The title of the post is about the photos I'm using - the titles almost always are, as most of you have already figured out - all taken a couple of years ago on a road trip up the west coast, staying as close to the coast as the the roads would allow.

Highway 1 and 101 along the coast is the most beautiful drive I've ever done, with pull-over space about every hundred yards, it seem, places to look and to take pictures. I came home with over 900 pictures, 600 of them, probably, of waves crashing over rocks. (Let us all praise digital cameras.)

It's a treat for me to look at the pictures again, and I hope you enjoy them as well.

I have a number of fine poets this week, including Beki Reese, our feature poet. There will be more about Beki shortly - in addition to writing other fine poetry, she is a master of the short form.

So, all that explanation explained, here's my poet roster for the week.




Beki Reese
3 poems

Me
new year wishes

Allen Ginsberg
America Change

Beki Reese
3 poems

Jacinto Jesus Cardona
Musing Under a Mezquite
Bar America
Escapologist
Upon Contemplating Pascal's Pensee That
All of Man's Troubles Would End If
He Learned To Stay Quietly In His Room
Libro-Breath

Me
a grand time

Amy Gerstiler
Watch

Beki Reese
3 poems

Dennis Tourbin
Private Moment

Me
the ghost in the attic

Charles Harper Webb
Girl at a Window
Marilyn's Machine

Beki Reese
3 poems

Me
turnip balls

Lorenzo Thomas
Sightseeing in East Texas
An Afternoon with Dr. Blumenbach
Whale Song

Beki Reese
4 poems

Kakinomoto Hitomaro
In the autumn mountains...

Me
leaning toward the fire

Maura O'Connor
Gravity

Simon J. Ortiz
I Told You I Liked Indians

Hattie Jones
Subway Poem
Words

Me
I don't like old men so much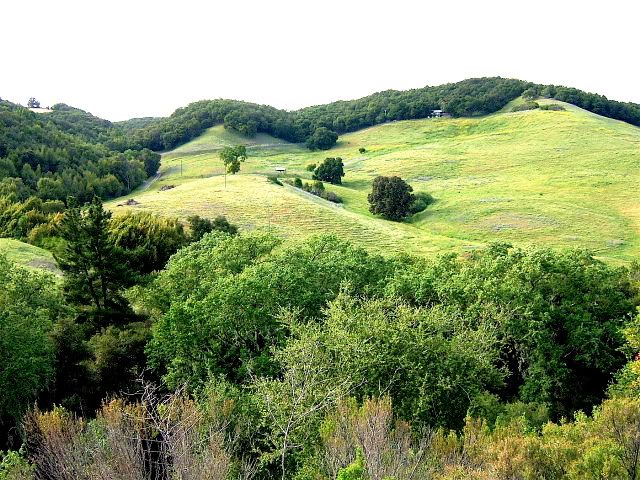 I'm featuring this week our friend Beki Reese who does masterly work with short form poetry.

Beki is a Circulation Supervisor at a county library in Southern California. She says she has been writing poetry since she was ten years old and won her first poetry contest when she was eleven. Her poetry has been appearing in small press poetry journals and online for 15 years.

Beki is a serious collector of Disney's Beauty and the Beast memorabilia. She also brags on her two granddaughters who she admits are her heart's delight.

I have 16 poems from Beki this week, spread over the course of the post. Here are the first three.



February first -
the familiar comfort
of jasmine tea


~~~~~


snowy silence -
in the dead of winter
one perfect tree


~~~~~



crimson ribbons
weave through cerulean sky -
Idaho sunset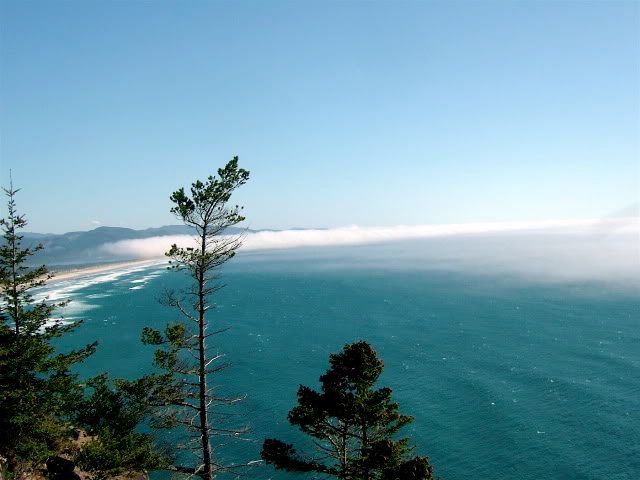 Time for everyone to make their New Year wishes. Here are mine.



new year wishes

christmas day,
clear, bright
as midday on a beach
in the tropics, quiet, too,
and cold enough
to freeze
the little mousies' tails
if they were stirring,
which they are not, having
overindulged
in little mousie eggnogs
at their christmas party last
night,
and,
meanwhile,
it being a week
before 2010,
it's a good time to be thinking
about my wishes
for the new year,
and, i guess,
what i wish for next year,
aside from the Miss America stuff
like world peace
and an end to hunger,
which would be nice, but
there's no reason for me to
waste my wish on it if Miss America
has it taken care of,
so, mainly, i guess,
my wish for next year
is that i'll still be alive at the end
of it, and, also,
this year having gone pretty well,
more of the same
for next year
would work
just fine
for me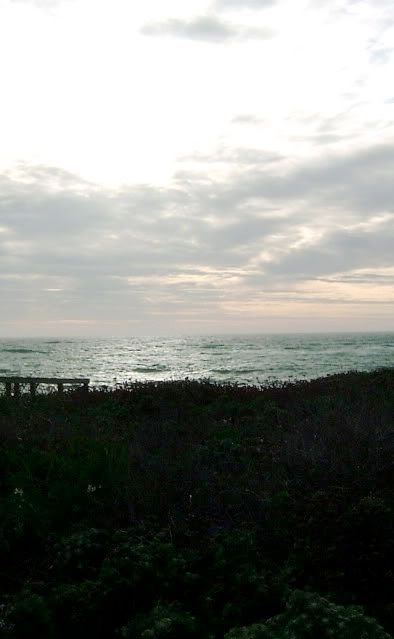 What better way to start a new year than Allen Ginsberg, and money.

The poem is from The Harvard Book of Contemporary American Poetry, published by the Harvard University Press in 1985.



American Change

The first I looked on, after a long time far from home in
mid Atlantic on a summer day
Dolphins breaking the glassy water under the blue sky,
a gleam of silver in my cabin, fished up out of my jangling
new pocket of coins and green dollars

- held in my palm, the head of the feathered indian, old
Buck-Rogers eagle eyed face, a gash of hunger in the cheek
gritted jaw of the vanished man begone like a Hebrew
with hairlock combed down the side - O Rabbi Indian
what visionary gleam 100 years ago on Buffalo prairie
under the molten cloud shot sky, 'the same clear light 10000
miles in all directions'
but now with the violin music of Vienna, gone into
the great slot machine of Kansas City, Reno -
The coin seemed so small after vast European coppers
thick francs leaden pesetas, lire endless and heavy,
a miniature primeval memorialized in 5 cent candy-
store nostalgia of the redskin, dead on silver coin,
with shaggy buffalo on reverse, hump-backed little tail
incurved, head butting against the rondure of Eternity,
cock forelock below, bearded shoulder muscle folded
below muscle, head of prophet bowed,
vanishing beast of Time, boar body rubbed clean of
wrinkles and shining like polished stone, bright metal in my
forefinger, ridiculous buffalo - Go to New York

Dime next I found, Minerva, sexless cold & still, ascend-
ing goddess of money - and was it the wife of Wallace Stevens,
truly?

and now from the locks flowing the miniature wings of
speedy thought,
executive dyke, Minerva, goddess of Madison Avenue,
forgotten useless dime that can't buy hot dog, dead dime -

then we've George Washington, less primitive, the snub-
nosed quarter, smug eyes and mouth, some idiot's design of the
sexless Father,
naked down to his neck, a ribbon in his wig, high fore-
head, Roman line down the nose, fat cheeked, still showing his
falsetooth ideas - O Eisenhower & Washington - O fathers -
No movie star dark beauty - O thou Bignoses -
Quarter, remembered quarter, 40 cents in all - What'll you
buy me when I land - one icecream soda? -
poor pile of coins, original reminders of the sadness, for-
gotten money of American -
nostalgia of the first touch of those coins, American
change,
the memory in my aging hand, the same old silver reflec-
tive there,
the thin dim hidden between my thumb and forefinger
All the struggles for those coins, the sadness of their
reappearance
my reappearance on those fabled shores
and the failure of the Dream, that Vision of Money re-
duced to this haunting recollection
of the gas lot in Paterson where I found half a dollar
gleaming in the grass -

I have a $5 bill in my pocket - it's Lincoln's sour black
head moled wrinkled, forelocked too, big eared, flags of an-
nouncement flying over the bill, stamps in green and spiderweb
black,
long numbers in racetrack green, immense promise, a girl,
a hotel, a busride to Albany, a night of brilliant drunk in some
faraway corner of Manhattan
a stick of several teas, or paper or cap of Heroin, or a $5
strange present to the blind.
Money money, reminder, I might as well write poems to
you - dear American money - O statue of Liberty I ride en-
folded in money and in my mind to you - and last

Ahhh! Washington again, on the Dollar, same poetic
black print, dark words, The United States Of America, innumer-
able numbers
R956422481 One Dollar This Certificate is Legal Tender
(tender!) for all debts public and private
My God My God why have you forsaken me
Ivy Baker Priest Series 1953F
and over, the Eagle, wild wings outspread, halo of the
Stars encircled by puffs of smoke & flame -
a circle of the Masonic Pyramid, the sacred Swedenborgian
Dollar America, bricked up to the top, & floating surreal above
the triangle of the holy outstaring Eye sectioned out of the
aire, shining
light emitted from the eyebrowless triangle - and a des-
ert of cactus, scattered all around, clouds afar,
this being the Great Seal of our Passion, Annuit coeptis,
Novus Ordo Seculorum,
the whole surrounded by green spiderwebs designed by
T-Men to prevent foul counterfeit -
ONE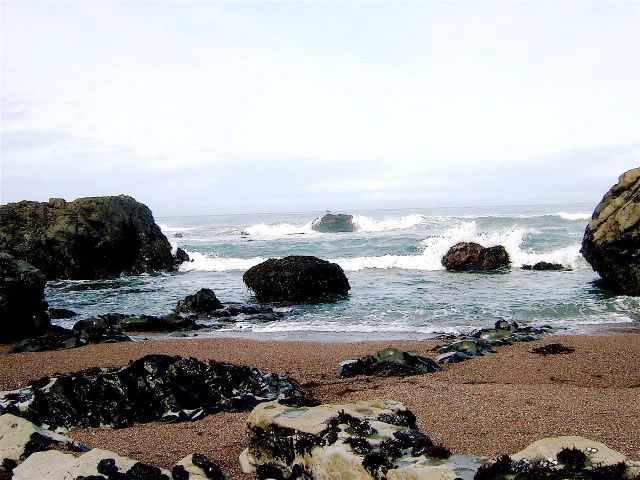 Following that long poem by Ginsberg, here are the next three short poems by Beki Reese.



lazy Sunday -
above the birdsong
drone of a plane


~~~~~


in the west
celestial pendulum -
venus and the moon


~~~~~


after the storm
no fishermen on the pier -
gulls beg in vain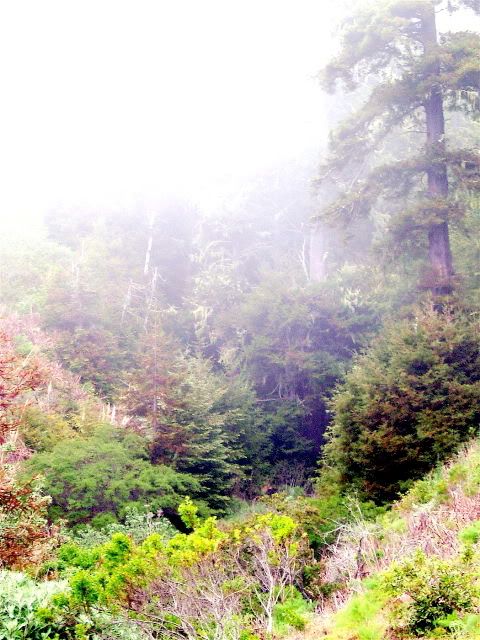 The next several short poems are by Jacinto Jesus Cardona from his book Pan Dulce, published by Chili Verde Press of San Antonio in 1998.

Cardona is from Alice, Texas, a small town in South Texas I am familiar with, having grown up a ways south of there, then spent half my working life in the immediate area. Reading his poems are like a trip back home in the old days.

He is a National Endowment for the Humanities Visiting Scholar at Boston University and Harvard and the recipient of the 1999 Trinity University Prize for Excellence in Teaching and the 2002 Ford Salute to Education award for outstanding achievement in the fine arts. His poetry has been featured on National Public Radio and published in numerous collections and anthologies. He now teaches English at Incarnate Word High School and creative writing for the Upward Bound Program at Trinity University, both in San Antonio.



Musing Under a Mezquite

the cash box mocks me,
the vault lisps its sacred digits.
I am a peon all over again.

I leave the glass bank
to rest my bones
under a parking lot mezquite.

While I wait for my spitball of a credit history,
the cry of a cricket rises from an asphalt crack.


Bar America

Where "Ladies Are Always Welcome"
and Jimmy Edwards and the Latin Breed
battle it out with Timi Yuro on the jukebox.

John F. Kennedy descansa en pas
in a plastic frame next to the packets
of dry shrimp and fried pork skins.

Un chaparrito in his blue seersucker suit
se despide de sus compas
including la mujer sola in the red booth

who confides to Lola that her cigarette lighter
leaks in her purse
while I jot down a title;
The Idea of Fraternity in American.


Escapologists

Abhorring knots and handcuffs,
escape artists all,
the thought of escape
is our aphrodisiac.

With or without
that ball of magic thread
we all seek those golden gates
of sweet escapement.

Daedalus, Icarus,
all of us ache
to break away from the double axe
of laberintos, even on wings of wax.


Upon Contemplating Pascal's Pensee That
All Of Man's Troubles Would End If He
Learned To Stay Quietly In His Room

I want to ruminate, but I can't.
Rumor has it
that I am a windswept street,
yet I see myself more like a broom
whose handle takes pride
in being properly propped.

My elbows bend,
all my bones obey me,
but my brain remains a stone
at the bottom of a slope.
I wish I could stretch out
like a legend left for dead.

My eyes are the double f's
of ineffectiveness.

Oh, how I envy hinges!
How I wish I could lash myself to a mast;
it's all a matter of wax.

I want to ruminate, but I can't.
I'm as passive as a prickly pear
before blue butane flames.


Libro-Breath

Dedicated to the Alice Public Library

After reading all afternoon
en la biblioteca publica,
I reek of libro-breath.
Stepping out into the sunlight,
I kick my fenderless bike,
mi junka, mi unica junka,
waiting by the yucca plant.
Hopping on my black bicycle seat,
I pedal down wright Street,
my lips chanting eu-ca, eu-ca,
eu-ca-lyp-tus.
Coasting down my street,
I am glee personified,
my chavalon bones
bouncing like xylophones.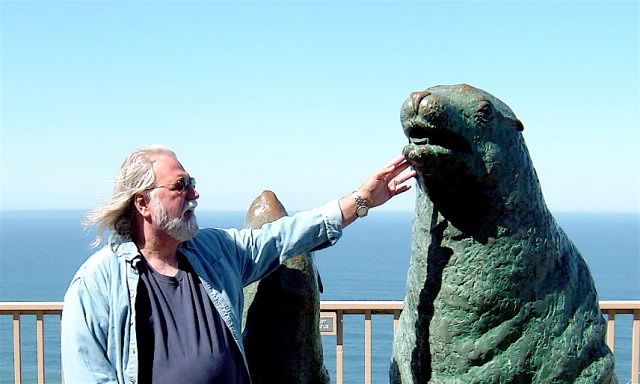 Here's a bit I wrote a couple of days before Christmas about a family feast and get-together.



a grand time

feeling deprived
of my annual

yuletide
poking and prodding

by fat women
in flip-flops

i went to WalMart
yesterday

to buy a set
of folding chairs

for the big Christmas dinner
we have planned for

tomorrow -
14 diners we're expecting

and our dining room table
is only good for six

without crowding
so some satellite tables

will be required -
it will be a fun occasion,

bringing people together
for a Mexican Christmas -

tamales, mole, fajitas,
rice, beans, and the works -

all prepared by my son,
a grand time

on a day i haven't paid
much attention to in a while -

a grand time on a bright winter day,
even if conversation

may sometimes require
yelling

between tables
in adjoining rooms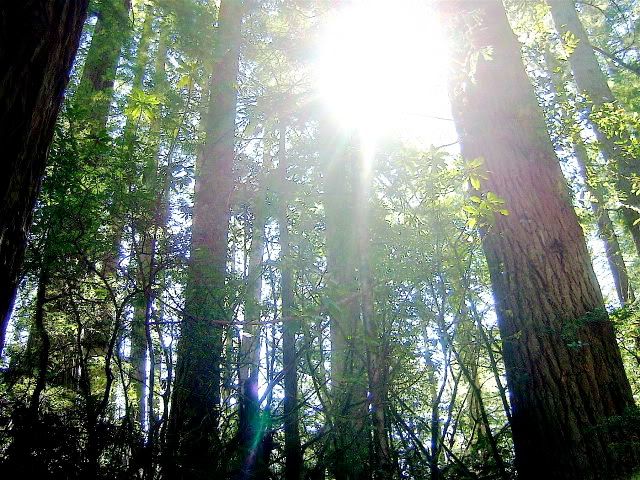 Amy Gerstiler was born in San Diego in 1956. At the time the next poem was published in The Best American Poetry, 2005, she was teaching at the Bennington Writing Seminars at Bennington College and at Art Center College of Design in Los Angeles.

The poem was originally published in Sycamore Review.



Watch

Yesterday, your tired wife and I
drove to the medical examiner's
to retriever your personal effects.
She dropped me off at the front
entrance. The women at work
in that bland flat-roofed building
looked like secretaries at various
high schools you were principal
of over the last thirty years. The
back room was being remodeled,
so ideal placement of FAX
machines and the shredder
were under discussion. An older
woman with dyed blonde hair
searched the property closet twice
for your watch. "It's here on the
computer," she said, shaking
her head. "but I can't locate it
on the premises." She phoned
the exam room to see if they still
had it "down there." Finally, on her
third trip to the closet , she found it.
I signed for the sealed, formaldehyde
smelling plastic bag, a form printed
on it in black ink. Reason confiscated/
offense. Arresting officer/chain of custody.
Location where obtained. The same form
for every crime, accident, fatality.
When I returned to the car, I found
your wife asleep at the wheel.
Not wanting to disturb her, I stood
and watched her awhile through
the rolled up window. What would
I give this waking minute, my car
my house every book I ever owned, trifles all,
to be able to kiss your brow and rouse
you now as if from a needed sleep?
I tore the bag open with my teeth.
It tasted awful. Inside, your everyday
watch with brown leather band, still ticking.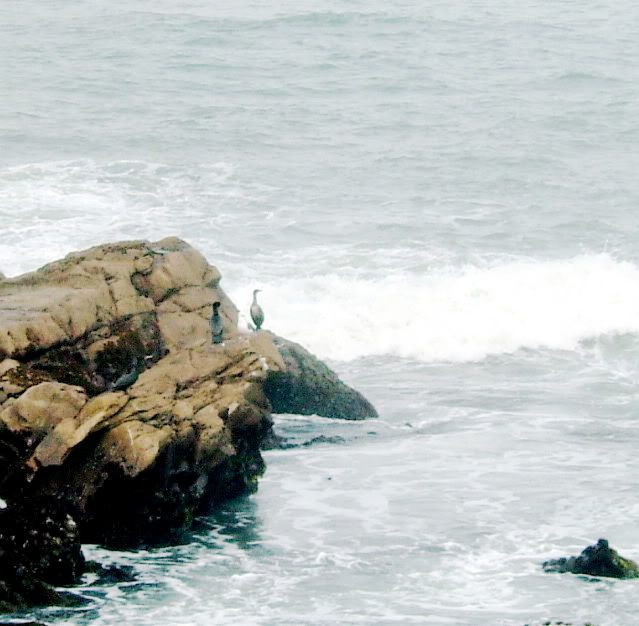 Next, three more of our 16 poems from Beki Reese.



birdwhistle lingers
above the river's song -
suddenly...the crickets!


~~~~


stones spin and tumble
with water's summer rush -
riverdance!


~~~~~


beneath these pines
meadowlark and river-rush -
summer harmony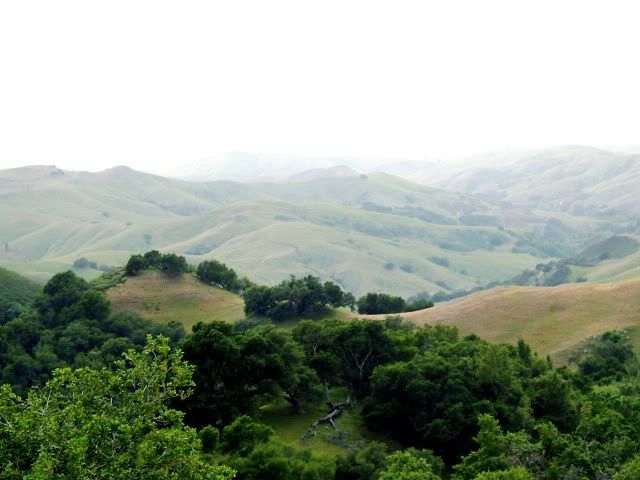 The next poem is by Dennis Tourbin from his book In Hitler's Window, published The Tellem Press of Ottawa in 1991.

Tourbin was a poet, painter, performance artist, novelist, and art and poetry-magazine publisher. Born in 1946, he died in 1998.



Private Moment

Is there one short
moment, a split-second
of time before the trigger
is pulled and the bullet
spreads itself,
exploding...

a private moment
beyond indecision,

the barrel in his mouth,

As he stands before the
mirror, the trigger melting
on his finger, his wide eyes
staring deep through glass
and tortured vision, is there
one short moment before
the trigger is pulled....

Instantly, the finger reacts
and his own eyes fail to
record the image. Is it
that fast....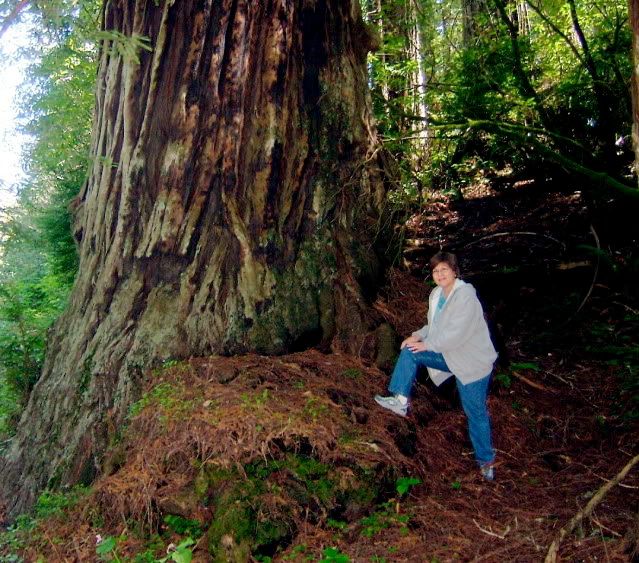 This is about the phenomenon of the fading voice, something I, soon to celebrate my 66th birthday, began to notice about a year or so ago.



the ghost ini the attic

it's why
we talk so loudly,
us old men,
it's because for most of our lives
we've been accustomed
to being heard and heeded
and now that we're older,
it seems nobody listens,
and the older
we get
the less we're heard

try sitting at table
with a group of younger people;
try joining in whatever
conversation
is going on at the table,
it's like telling a story in the middle
of a noisy bus station,
nobody hears anything you say
until, for some reason
all the noise stops for five seconds
and your voice,
suddenly very loud in the silence,
gets out four words
before the noise starts again,
four words from the middle of the story,
inane in their isolation
from the rest of the story,
four words, that, alone
like some tiny Pacific atoll,
make you seem like a doddering
old fool -

i think it is that
even those
who haven't heard all your stories
a dozen times
assume they have, and, they just
do not hear what they're sure
they've heard too many times before,
and if they pay any attention at all
they just see you talking,
just watch your mouth move, exuding
little bubbles of gibberish
and old news

and, frankly, who cares
about any of that
when you're young and have
it all figured out already

it's just the way it is
and i've come to accept it,
given up any thought
of ever finishing a sentence
the rest of my life

my only worry is - what next?

invisibility?

do i just turn into a bundle
of an old man's clothes,
the fleshly frame that holds
the bundle up
unseen by anyone

is it like a progression -
first unheard,
then unseen, then what?

is old age
only the first step to
becoming
the ghost in the attic?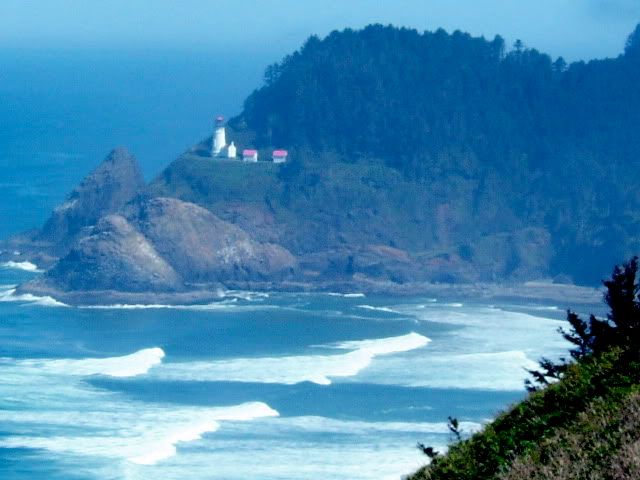 The next two poems are by Charles Harper Webb from his book Reading the Water, the 1997 Morse Poetry Prize published by Northeastern University Press.



Girl at a Window

The moths which used to swirl like snow
Around the streetlamps, are gone
Snow is gone too, since it's early spring.
And the rain which fell last weekend.
And the tulips which bloomed all day
Till night snuffed them like candles.

I stand hidden by curtains and watch you
Stride past the lamps into the black street
Gouged like a river through a battlefield.
It flows with corpses every workday
Empty now but still stinking of death,
It readies to carry you away.

You zip your coat as if keeping something in,
Fish in your pocket, find your keys,
Drop them. I hear the click,
See your head jerk as you curse
And stoop to pick them up. I watch
Unseen, the way I've watched you sleep.

You fumble with the lock, and slide into your car.
Still warm from me, smelling of me,
You're changing, as I am,
Elements reshuffling. What creatures
Will wear our clothes tomorrow?
What will they feel for one another?

I've read how, each dusk, Aztecs watched
The sun die - then, before each dawn, offered
Their gods human hearts, praying for a miracle.
We must pray for a miracle.
Here where everything dies, changes,
We must offer our hearts,
Bleed, sacrifice to feed love
And chase away the night. Though
In the end we need a miracle.
Each sunrise, heartbeat, breath,
Instant of love ends in a death,
Begins a miracle by flickering back again.


Marilyn's Machine

She bought it because her baseball player didn't want her to,
because her playwright and her President and her Attorney
General disapproved. You're a star, they said: the one
thing they agreed on. Stars don't wash their own clothes.

Too timid to defy them, she rented a little room
and brought her purchase there, safe in its cardboard box.
Disguised in a black wig and flowered muumuu,
she sat and stared at the machine, imagining the famous

bras, nylons and panties, tight sweaters and skirts
sighing as they rocked, settling down into the warm
detergent bath. Sometimes she cried, thinking
of the men who dreamed about her clothes and what

went in them. How many orgasms had she inspired,
who'd never had one of her own, her breathy voice
warding off "Was it good for you?" She loved
selecting temperatures: hot/warm, warm/cold, cold/cold,

and her favorite, hot/cold. She loved the brand name
"Whirlpool Legend." She loved the cycles,
especially "Rinse" and "Spin." She whispered their names,
thinking of a man thinking of her some distant day

where she is nothing but an image made from movies,
photos, gossip, exposes - an image thinking of him
thinking of her in her black wig and flowered muumuu,
rinsing, spinning till the dirt is washed away.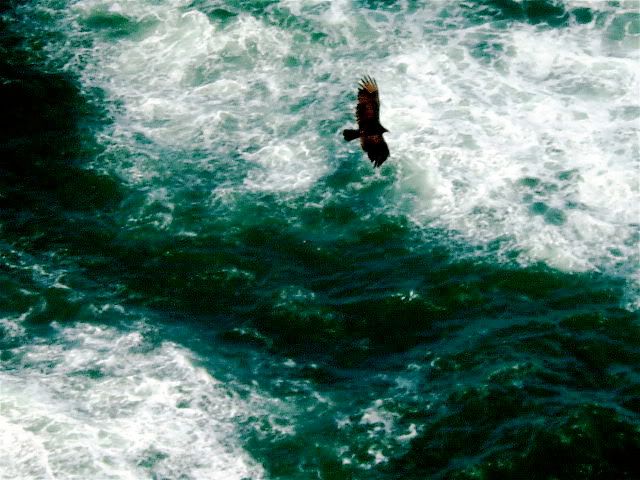 And now, the next three of our poems by our friend Beki Reese.



silver and gold -
wingtips dust the clouds
with sunlight


~~~~~


outside the palace
in a sea of umbrellas
one hatless mourner


~~~~~


wild geese flying south -
shadows that cross the moonlight
cross the water, too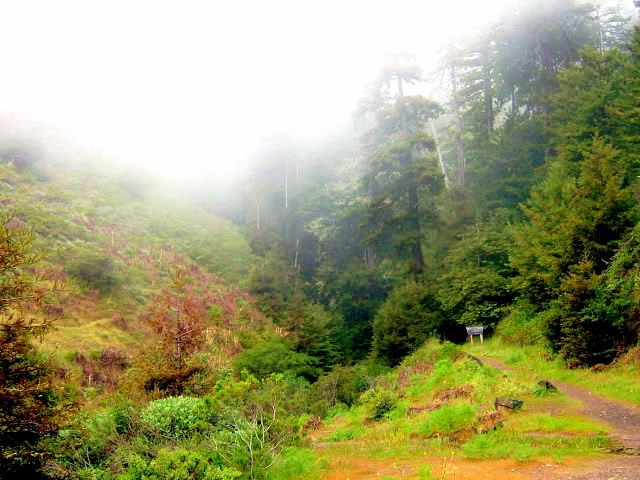 It doesn't always come out the way you want. Sometimes you have to just push on past and keep on truckin'.



turnip balls

so
say you go to this
fancy feast

and you see the table
beautifully laid
with flowers
and fine china
and gleaming
silverware,
straining under great
mounds of delicious
looking food

and you sit down
and take your first bite
and your first bite
is from a turnip ball
or something
equally
disgusting

do you throw your fork
down and leave
the table,
leave behind all that
other great looking food?

no ma'am
you do not,
you move on to the next dish
and just eat around that
disgusting
turnip ball

that's what you
do

well
that's what i'm doing
right now,
going around the
disgusting
turnip ball of a poem
i wrote
earlier this morning
and threw away

i'm sure
it's gonna get much better
this time around

a great poem
right around the corner,
just waiting for me to catch it
and write it down

starting
any minute now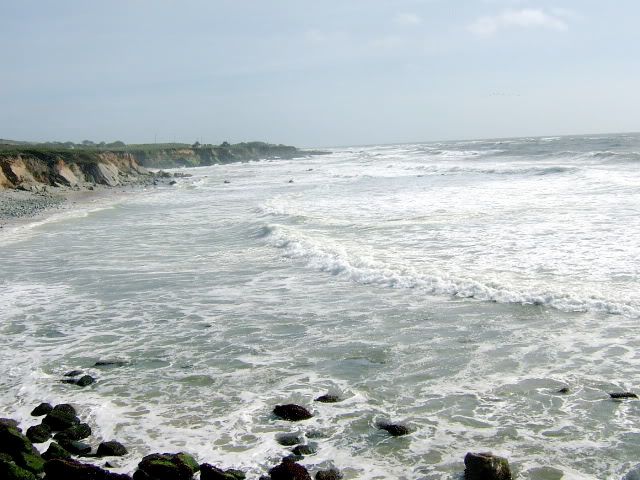 Lorenzo Thomas, was born in Panama and grew up in New York City. He is a poet, critic, and professor of English at the University of Houston - Downtown. The next three poems are from his book, Dancing on Main Street, published by Coffee House Press in 2004.



Sightseeing in East Texas

These towns are orphans of the Interstate
A slow-motion beauty often fires these town squares
With sparks of homely pride
Marvelous stately oaks
Or bright and loved azaleas
Accenting solid buildings
From the 1880s
Which keep, somewhere within,
Bound yellowed scraps
Of what this place has been
That nothing in the Courthouse
Parking slips filled with new cars
Dust-plated pickup trucks
And small-town silences
Even provides a whispered hint
Once happened here

What kind of folks could watch and cherish
Memories of seeing
A man nailed to a tree
Of crimes not hidden in the dark
But planned as carefully with glee
As county fairs or picnics
Hearing wept prayers
And piercing screams turn to mute shock
Brisk bidding sweeps the crowd
For toes and fingers, ears
As flames of hatred
Eddy around numb feet
Then catch a kerosene-soaked cuff
And suddenly,
A human form of flesh and soul
Is drowned in fire?
Just us.

Don't think too long
Buckle up your seat belt
And drive on.
We have survived a history that proves
That people, not necessarily humans,
Can live without hearts.


An Afternoon with Dr. Blumenbach

...yet in beauty of our Saviour blacknesse is commended,
when it is said, his locks are bushie and black as a Raven.
- Sir Thomas Browne

Light with a veil of dust
Climbs through the window
and pauses to investigate
A shelf of skulls

This new disguise suits me
I think. To probe
To not disturb the Doctor's thoughts
Though I intrude

Methodical and passionless
The Doctor places shot into the scales
Weighing a fragile monument
To breath and sadness

His concentration like a steady flame
Would please Hermes
Bent to a greater task
Than Adam's charge from god
Man to name Man himself
To rank and classify his tribes

The Doctor's sure science
Cannot predict advent of fools
Alfalfa Bill in academic robes
Like Nott and Stoddards

doctors with heads as empty
as those on his shelf
and hearts as cold as bone

Calling accursed
My own beloved ones
Who dance my tropics
Praising me
Into whose faces
I have signed my name

But in this one I'll invest some time

Of course, my visit cannot take too long
I have more calls to make
A fierce Red poet waits
And then a young American
On Fire Island

I wonder should I beg him to come ride with me
And make a housecall on a troubled century

Crowded with those who cannot even see
The universal skull beneath the skin

Doctor, what must we do
To make them see the light within?


Whale Song

You just don't know
How hard it is
To be uncivilized

You think that everyone you eat
Deserves to be eaten

Lunch for me

Means someone ain't coming home

So what
If breakfast might have been
The tuna that found a cure for cancer?

Damn sure was tasty!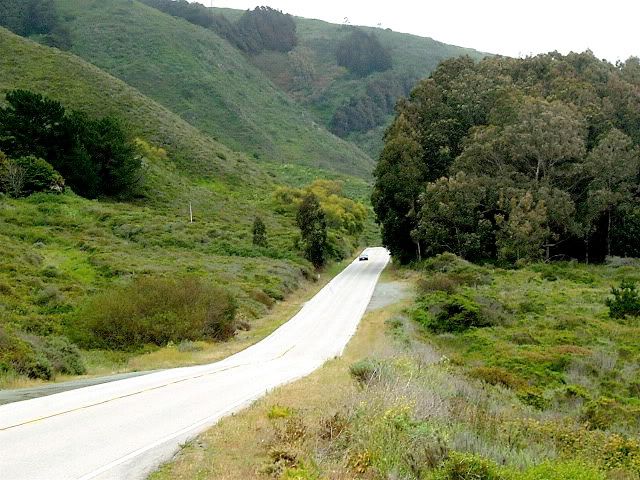 Now here's the last four of our poems this week by Beki Reese



an early frost,
and just one cicada
to sing me to sleep


~~~~~


first snowfall -
children wade through drifts
laughing out clouds


~~~~~


moonless night -
missing
my shadow


~~~~~


seaside neon -
waves shimmer red and green
beneath the pier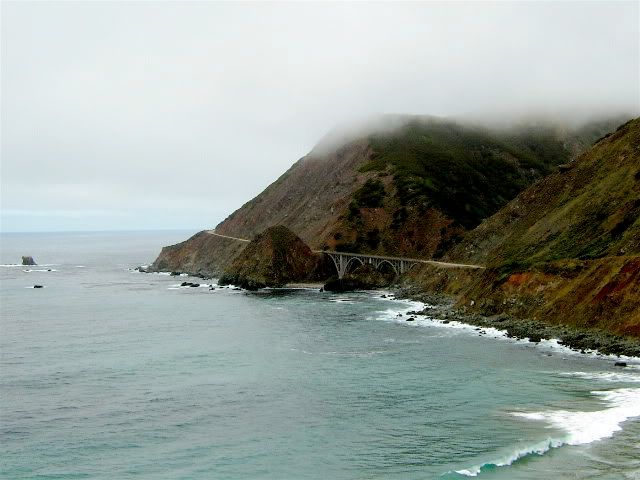 This is one of those places where I get all tied up with contradiction.




an antidote

a clear, cold
day
a scent of wet
and fresh-cut wood

a Paul Bunyon day
everything
appearing larger
than real

a day
of contradictions

like the way
those whose
language
flows

confuse, in their own lives,
the inarticulate
with the
unfeeling

yet
still hold greatest
regard
for the strong, silent type

of our mythology,
the Gary Coopers and
Clint Eastwoods
who endure all without a sign

of pain or emotion,
who, in the end, reward us
with the smallest flicker
of eye or twitch of cheek

assuring us with the most subtle
signs that there is, within them,
the same cauldron
that burns with us as well

no place in our Pantheon
for the verbose;
no time for explainers,
or whiners or loose-lipped fools -

we find enough of all of that
in ourselves -
it is an antidote to us
we seek

not
a mirror
to our blathering
selves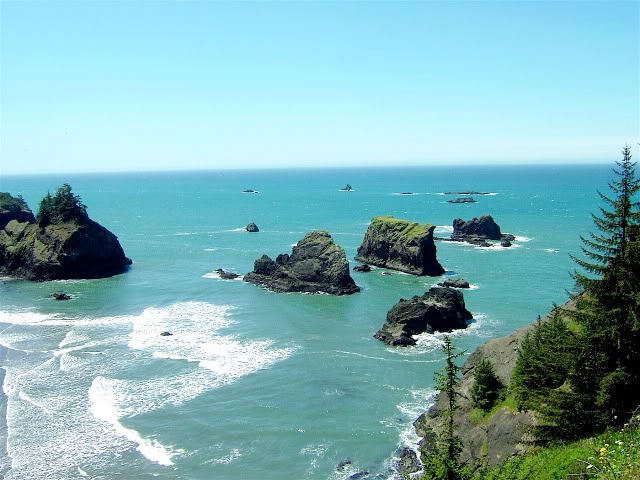 The next poem is from Japanese Love Poems - Selections from the Manyoshu. The Manyoshu (Collection of Ten Thousand Leaves) is the oldest existing collection of Japanese poetry, compiled some time around 759 A.D. The anthology is one of the most revered of Japan's poetic compilations. The compiler, or the final in a series of compilers, is believed to be Otomo no Yakamochi, a statesman and waka poet in the Nara period and a member of the Thirty-six Poetry Immortals . The collection contains poems ranging from A.D. 347 through 759, the bulk of the poems representing the period after 600.

The poem I'm using is by Kakinomoto Hitomaro, a poet and aristocrat of the late Asuka period who lived from the year 662 to 710. He was the most prominent of the poets included in the Manyoshu and is considered one of the Thirty-six Poetry Immortals.


In the autumn mountains...

In the autumn mountains
The yellow leaves are so thick.
Alas, how shall I seek my love
Who has wandered away? -
I know not the mountain track.

I see the messenger come
As the yellow leaves are falling.
Oh, well I remember
How on such a day we used to meet -
My wife and I!

In the days when my wife lived,
We went out to the embankment near by -
We two, hand in hand -
To view the elm-trees standing there
With their outspreading branches
Thick with spring leaves. Abundant as their greenery
Was my love. On her leaned my soul.
But who evades mortality? -
One morning she was gone, flown like an early bird
Clad in a heavenly scarf of white,
To the wide fields where the shimmering kagero rises
She went and vanished like the setting sun.

the little babe - the keepsake
My wife has left me -
Cries and clamours.
I have nothing to give; I pick up the child
And clasp it in my arms.
In her chamber, where our two pillows lie,
Where we two used to sleep together,
Days I spend alone, broken-hearted:
Nights I pass, sighing till dawn.

Though I grieve, there is no help;
Vainly I long to see her.
Men tell me that my wife is
In the mountains of Hagai -
Thither I go,
Toiling along the stony path;
But it avails me not,
For my wife, as she lived in this world,
I find not the faintest shadow.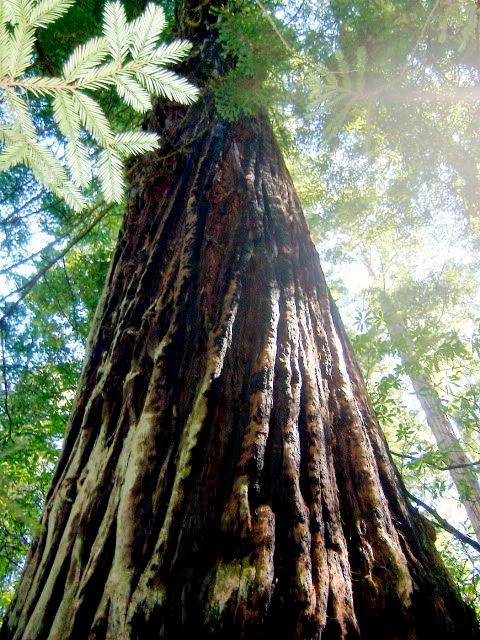 Difficult choices face us during these difficult days. But there's no getting around them.



leaning toward the fire

the front
has been slowed
by the hills
so it's not as cold yet
as it will be by noon

but rain and sleet
has come ahead
and is falling
now, icy needles
like arctic ant bites
sting

i will stay a while
and watch the rain fall
and the cold creep
across the city,
but sometime soon
i'm going to have to decide
what to do with the day

a good day
for deep thinking
and hot chocolate in a
warm nest of thick blankets;
a good day for deep sleep
in front of the fire

unsure,
still,
which
it will be, but
right now
i'm leaning toward
the fire









The next several poems are from The Outlaw Bible of American Poetry, published by Thunder's Mouth Press in 1999.


The first poem from the book is by Maura O'Connor. Although I find a number of "Maura O'Connors" in Google, I can't find one that looks like this "Maura O'Connor."

The biography at the back of the book, apparently written by the poet, is not very informative, although it does mention a book she published, The Hummingbird Graveyard, which I also cannot find reference to on Google.

She is a terrific poet and it seems incomprehensible to me that she could have slipped from view to the point of not being found by Google. I mean, even my name gets a bunch of Google hits, some referencing things I said/did 10 to 15 years ago. Surely hers should be way more than mine.


Gravity

Today I am fragile
pale
twitching
insane and full of purpose.

I'm thinking of my lover:
my soft lips pressing his coarse belly,
my tongue on a salmon nipple,
his hand buried in my thick orange hair
the telephone ringing.

I'm thinking we tend our illnesses
as if they are our children:
fevered
screaming
demanding attention and twenty dollar bills,
hours we could have spent
making love with the television on.

Faith is a series of calculations
made by an idiot savant.
I'm in love.
I,m alone
in this city of painted boxes
stacked like alphabet blocks
spelling nothing.

These are things I know:
trees don't sing
birds don't sprout leaves
the sky never turns to wine
roses bloom because that's what roses do,
whether we write poems for them
or not.

I concentrate on small things:
ivy threaded through chain link,
giveaway kittens huddled in a soggy cardboard box,
a fat man blowing harmonica
through a beard of rusty wires
brown birds chattering furiously on power lines.

I try not to think about
lung cancer. AIDS,
the chemicals in the rain;
things I can't imagine any more than
a color I've never seen

My heart is graffiti on the side of a subway train,
a shadow on the wall made by a child.
Nothing has been fair since my first skinned knee
I believe death
must be.

I cling to love as if it were an answer.
I go buying eggs and bread,
boots and corsets,
knowing I'll burn out before the sun.

I'm thinking of
the days I tried to stay awake
while the billboards and T.V. ads
for condoms, microwave brownies, and dietetic jello
lulled me to sleep.

A brown-eyed girl once told me a secret
that should have blown this city
into a mass of unconnected atoms
Our sewage is piped to the sea.
Beggars in the street
are hated for having the nerve
to die in public.

Charity requires paperwork,
Relief requires medication

as if we were the afterthoughts of institution
greater than our rage.

Gravity chains us to the asphalt with such grace
we think it is kind.

We all go buying lottery tickets
Diet Coke and toothpaste
as if the sky over our heads
were the roof of a gilded cage.

We provide evidence that we were here:
initials cut into cracked vinyl bus seats,
into trees growing from squares
in concrete,
a name left on a stone, an office building,
a flower, a disease, a museum
a child.

Tonight the stars glitter like rhinestones
on a black suede glove.

In the coffin my room has become,
I talk to God
about the infrequency of rain
about people who can't see the current of gentleness
running under the pale crust of my skin.

I tell him under
the jackhammer crack, the diesel truck rumble,
even the clicking sound traffic lights make
switching from yellow to red,
there is a silence
swallowing
every song,
conversation,
every whisper made beside graves
or in the twisted white sheets of love.

I tell him I can't fill it
with dark wine, blue pills,
a pink candle lit at the alter
the lover
touching my hair.

God doesn't answer.
God doesn't know our names.

He's only the architect
designing the places we occupy
like high rise offices or ant hills

I know this
the way I know
sunrise and sunset
are caused by the endless turning
of the Earth.


My next poem from the book is by Simon J. Ortiz who I've used here often, usually from his own books.


I told You I Like Indians

You meet Indians everywhere.

Once, I walked into this place -
Flagler Beach, Florida,
you'd never expect it -
a bar; some old people ran it.

The usual question, of course,
"You're an Indian, aren't you?"
"Yes, ma'am." I'm Indian alright.
Wild ignorant, savage!
And she wants me to dance.
Well, okay, been drinking beer
all the way from Hollywood.
We dance something.

You're Indian, aren't you?

Yeah, jesus christ, almighty,
I'm one of them.

I like Indians!

"There's an Indian around here."
What? and in walks a big Sioux.
Crissake man, how's relocation, brother?
He shakes my hand. Glad to see you.
I thought I was somewhere else.
We play the pingpong machine, drink beer,
once in a while dance with the old lady
who like Indians.

I like Indians.

I told you
You meet Indians everywhere.


Finally, from the book, I have two short poems by Hattie Jones, who published several books of poetry, as well as a celebrated memoir of the Beat scene, How I Became Hettie Jones.


Subway Poem

Yo, Spring!

We need weather baby,
We need tulips, lilacs,
dandelions in the grass
and your sweet ass


Words

are keys
or stanchions
or stones

I give you my word
You pocket it
and keep the change

Here is a word on
the tip of my tongue: love

I hold it close
though it dreams of leaving.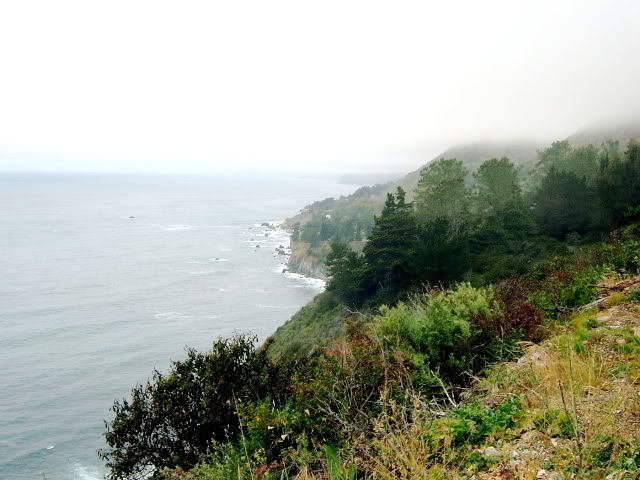 It's true, those of us of the more mature and masculine variety truly can be a pain in the butt.



i don't like old men so much

i don't like
old men so much -

not much
to talk about

after the first
couple of jokes

with these old guys
who

haven't learned anything new
since their 37th

birthday
or the day they lost

their virginity,
whichever came

first, what response
can you make

when they say stuff like
the country's really

gone to hell
since the liberals

kicked out
ol' Richard Nixon -

Im not at all
like them -

i make a point
of learning something new

every day -
course that don't mean

i
remember any of

it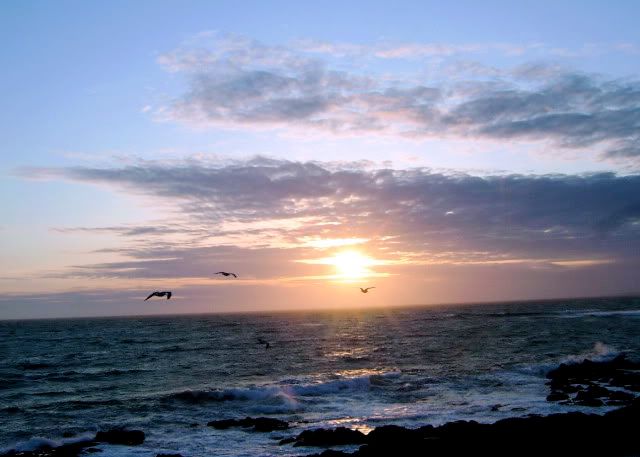 That's it for this week.

Come back next week and we'll have stuff equally excellent as that which set you aquiver this week. In the meantime, I remind you that the material in this blog remains the property of those who created it. But you can use any of my stuff that you might want, just note, when used, where it came from.

I am allen itz and this is my blog.