Enchantment
Thursday, December 31, 2009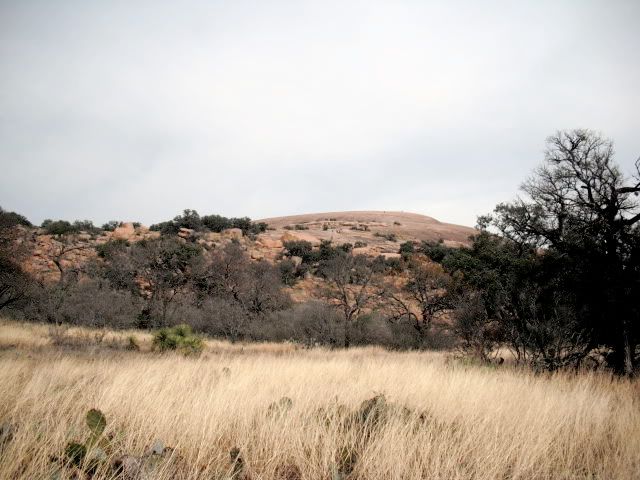 V.1.1.





Welcome to my first post of the new year. It's a bit longer than usual, but I trust the new year will be standard length and no more.

I start the year with photos from a little hiking thing I did over the holidays, and, along with other great poets, five poems from our friend Teresa White, our feature poet for this first of the new year post, as well as some haiku from Alice Folkart, another friend.

Heres the rest of the line up:




Me
enchantment

Claire Kageyama-Ramakrishan
The Moon and Kaguya
The Day After
Dying

Me
between Lexington Street and the brewery

Carl Phillips
The Hustler Speaks of Places
Youth and Satyr, Both Resting

Teresa White
Green Wedding

Aaron Silverberg
Life as a Body

Me
a bunch of suits come in

Rita Dove
Night

Teresa White
A Vacation in the Alps

Sunil Freemen
What the Man in the Frayed Sweater Might Be Thinking (Metrobus, February)
She's Got an Unbroken String of Broken Hearts

Me
all about the fun

Rod McKuen
Turning Point

Teresa White
Waitress Bing My Dream Occupation

Larissa Szporluk
Death by a Thousand Cuts
The Corals

Me
my fifteen minutes today

John Philip Santos
New Sun
Texas
At the Hill of Old Boots

Teresa White
Ferris Wheel

Me
watching the ice imps play

The Monk Noin
After the storm...
As I approach...

Fujiwara No Sadaie
You do not come, and I wait...

Lady Otomo No Sakanor
You say, "I will come..."

Basho
Two haiku

Kikakku
One haiku

Issa
One haiku

Ryota
One haiku

Alice Folkart
Three

Teresa White
The Iris

Karl Heinzelman
Ode to a Toaster

Me
spiders dancing

Gary Snyder
Glacier Ghosts

Me
another Sunday going down




Once again, before I begin, I want to remind all that I would really like to have contribution from "Here and Now" readers - poems, micro-fiction, paintings, photos and such.I have the next issue pretty much in the bag and at this point don't have any reader contribution. "Here and Now may not win any grand prizes, but it has a lot of readers. Send me your stuff so that I can share it with others.

That said, I start this week with one of my own.









This first poem tells the story of my climb to the top of Enchantment Rock, something I hadn't done in 20 years. I was thinking, that, as I'm getting older, this might be the last chance I have to do the climb, something I first did when about 7 years old. It is a pretty steep uphill hike, 425 feet up from where you start to the top on a trail about half a mile long. Not serioius mountain rock climbing, (I've done a little of that and know the difference), but still a pretty good climb for an old guy. It was cold as hell on top with a very strong wind, and once we got there, there was nothing to do but turn around and go back down, difficult in it own way. But it was fun to do and especially fun to do it with my son.



enchantment


to break away

so hard
have i grown
the writer's shell around me
it is hard to break
free,
to leave my writing table
long enough to do something
to write about

finally,
tomorrow is the day
to put my pen
away
and go, tomorrow,
to see
if i can still climb
Enchanted Rock -
that huge pink-granite boulder
rising, across 640 acres
in Texas hill country,
to a height of more than
1,900 feet above sea level

the first time i climbed it
i was about 7, an
intrepid scaler of flat-
country canal banks,
and it was a fearsome
mountain
to be conquered

not so fearsome now, in fact,
but still a very high, very, very
steep rock to climb
for this senior, untroubled for years
by inclinations toward exercise - but i figure
though twenty years younger
the last time i went to the top,
i was also, at the time, into
my third decade of heavy smoking

surely now, i'm thinking/hoping,
i can do it again, seeing as how, though
twenty years older, ten of those years
were as a nonsmoker, which means
i have both lungs now, mostly un
obstructed

just in case, though,
my son, a dedicated rough-country
hiker and camper, is going with me
and, skilled in all the necessary survival
techniques of the rough and ready,
will have his cell phone preset
for one button dialing to
911

got rocks

the first half of the hike,
though steep, is not
hard,
broken rocks,
shoe box size
and larger, like steps,
lead the way up

from midpoint
it gets harder, but not too
hard for the group of scouts
following their leader up
the sharp incline
of bare pinkish rock,
quick-marching
as they pass us

across the top,
rounded and bare
like someone's bald head,
slight depressions,
filled with rainwater
and high-drifting dust
and plant spores,
scatter several mini-marshes
with reeds and grass
and, even in one,
a tree,
winter-striped and bold
against the sky -

smaller holes in the rock,
cooking-pot size
and almost perfectly round,
caught and held scarce rain
for those who lived
in the rolling tide
of dry rocky hills, cactus,
cedar, and goats
that spread from the base
of this knob of pink rock
in all directions to the horizon

life savers in dry seasons,
carved in this high outpost
by those who came before
even those who came before
the Comanche, the rock
a cistern where even the fog and dew
of high clouds can be collected
and saved

a sacred place
to the first peoples,
with a long history
for both whites
and those
who rode these hills before -
an indian princess
left to die in a cave
at the top (stand by
the entrance of the cave
and hear her crying still)
a place of hiding
for those German ranchers and shepherds
who would not fight
for slavery and against the union -
some of their bones lie here, too,
among the litter and crevices
of great granite blocks
tumbled like scattered toys
around the rock's base

for years,
an oddity in the corner
of a rancher's land, known
mostly by those who lived around
and by word of mouth to a few beyond -

a state park now,
a day's recreation for hikers
and for those who just want to look at,
climb up, the largest rock they'll
likely ever see

this big rock
hanging bare against
the horizon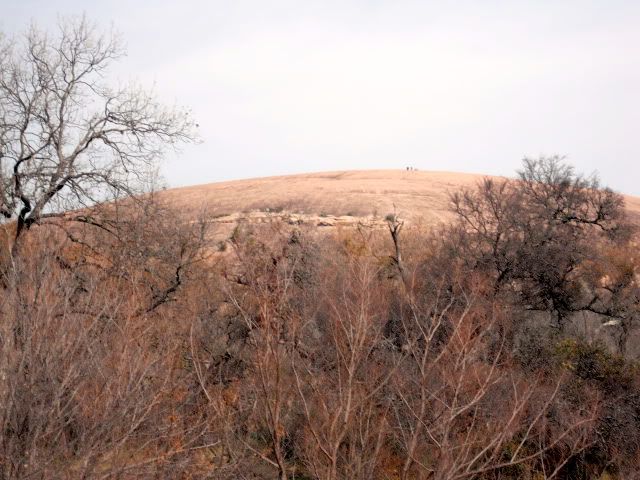 Next in this first of the year post are several poems by Claire Kageyama-Ramakrishnan from her book Shadow Mountain, published in 2008 by Four Ways Books.

The poet was born in Santa Monica and raised in Los Angeles. She received her B.A. in English from Loyola Marymount University in Los Angeles, earned an M.F.A. in poetry from the University of Virginia and an M.A. in literature at the University of California at Berkeley, then earned a Ph.D. in literature and creative writing at the University of Houston. She is a full time instructor at Houston Community College, Central Campus, and lives in Houston with her husband, an HIV/AIDS researcher at Baylor College of Medicine.



The Moon and Kaguya

It's September 15, 1989.
I'm twenty years old.
My name is Kaguya.

I speak to a flamingo wall.
Autumn lilies smile
in their sleep.
The sky listens.
A wise wind
blows my voice

into the dying apricots.
My hair is dark
as sumi ink.
I let it grow
and trail down the back
of my kimono.

Now I change
into a mother dove.
I gather three-hundred twigs
to cup my eggs.
There's a blue jay
on the wire.

I think I'll go
and become a butterfly.
I weave myself
a sugar cocoon
and sleep all year.
A child has licked
my wings.
I can't fly. I'll hide
in a granite pagoda.
The Velveeta moon rises.
A mother opossum is dead.
She lies on the cornstalk hill

curled like a croissant.
Blackbirds have ripped
her belly apart.
Her cubs wait
on the powder trail.
Flies and ants

carry her body in pieces.
They leave behind
her chocolate fur.
I pause
where crows form doves
on the plum horizon.

The oily sea is full
of seaweed lizards.
The sky is empty.
I'm grey as a square
in Escher's drawing.
Yesterday,

you dressed like a yellowtail tuna.
(Kaguya, there isn't such a thing.)
Be quiet moon, I just created it.
(You're only a woman, Kaguya.)
I'm a woman god.
Go away moon - get out of my poem.

(Who will be the moon if I leave?)
I'll make myself the moon.
I rise a new mother.
My children are the platinum stars.
I feed them corn pebbles.
They ask me my name.

I tell them, I am the pickled moon of November.
Do not be afraid. The terrible moon
has gone away.

The sun is shining over Europe.
Tonight, I must rise in the East.
I help the wind grind shriveled
sardines into the soil.
We pull back our hair
like dried mushroom stems,

take scissors, cut it off,
until there's nothing left
but a stump of azaleas.


The Day After

I saw him staring at me under the neighbor's parked car,
caught the blue tag dangling from his collar, light and shadow
flickering, his tongue grooming his paw, his tail swishing
its black and beige rings, as he licked each individual
claw clean, I saw him staring at me, his eyes narrowing,
oblivious to the spider near him, his amber-eyed
persistence following me over the speed bump, concrete
courtyard littered with acorns and withering crepe myrtle,
The look in his eyes said, Carpe Diem. Tabula Rasa.
I don't love you, I don't love you at all...I don't love you -
I want to erase, silence the words, the long vowels mouthed
that night. To think of tabula rasa, starting from scratch -
What an alluring thought to start life all over again:
nine lives and no loyalties.


Dying

I'll die decades from now,
in the century Two Thousand.

Will people say,
You look terrible?

What will I look like?
A white pumpkin? A ginger pickle?

Where will I be -
in the light of a spider chandelier?

Will I recognize the usual voices?
What will contain me? The air,

clouds, possibly the moon?
Will my bones turn blue underground,

or will there be men and women
picking hem out of ashes?

I think about it all the time.









Dee and I had a nice afternoon on the Riverwalk before Christmas, more, perhaps, of a walk than I had planned, but pleasant still. This was on the new portion of the Riverwalk, between the Lexington Street Bridge and the old Pearl Brewery, and past that nearly now, to the zoo.



between Lexington Street and the brewery

the river
at dusk flows
creamy
black,
a sensuously swirling
hot tar stream

between
Christmas-lit banks
on either side

darkly beautiful i think, as i walk
from the Lexington Street
Bridge
to the brewery,
going to my car
to pick up the keys

to the car
we left
on the bridge

a well-thought-out plan
to walk the new section
of the Riverwalk,
leaving cars at both ends
so we wouldn't have to walk
then walk back

like all well-thought-out plans,
subject
to the thin dread hands of fate, this time
in the form of she who will not be named
leaving the keys to her car
parked on one end of the walk
in my car parked where we started

on the other -
we need to come back at night
to see all the lights

she said an hour and a half ago
as we began our late afternoon walk,
i bet it's really beautiful then

well, yes, it is, i can testify,
having now been there, done that
and, by the way, here's your keys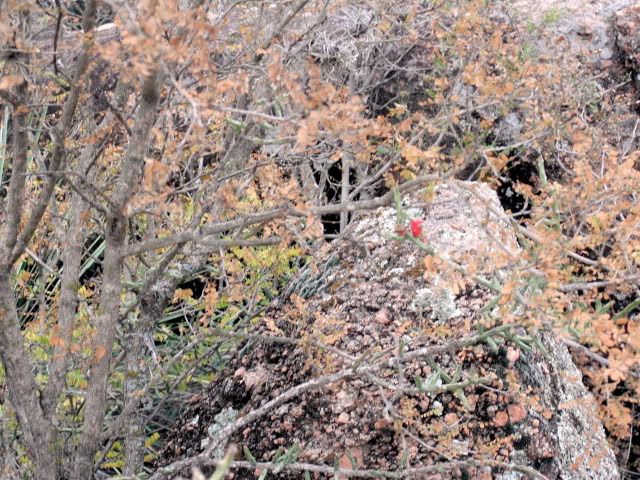 Carl Phillips, born in 1959, is Professor of English and of African and Afro-American Studies at Washington University in St. Louis, where he also teaches in the Creative Writing Program. He was elected an Academy Chancellor in 2006.

He is the author of numerous books of poetry and his work has been frequently honored and anthologized. Those honors include the 2006 Academy of American Poets Fellowship, an Award in Literature from the American Academy of Arts and Letters, the Pushcart Prize, the Academy of American Poets Prize, induction into the American Academy of Arts and Sciences, and fellowships from the Guggenheim Foundation and the Library of Congress.

My next two poems are from his second book, Cortege, a finalist for the National Book Critics Circle Award published by Graywolf Press in 1995.



The Hustler Speaks of Places
after Langston Hughes

I've known places;
I've known places weary as the flesh when it's had some,
as rivers at last done with flowing.

My soul has been changed in places.

I mouthed a man dry in the Ritz-Carlton men's room.
I built a life upon a man's chest and, briefly, found peace.
I watched a man sleeping; I raised a prayer over his brow.
I heard the stinging, in bars, of lashes coming down on a
man's bare ass, until it tore to the red that is sunset.

I've known places:
shaven, uncut places.

My soul has changed in places.


Youth and Satyr, Both Resting

there are certain words - ecstasy, abandon,
surrender - we can wait all our lives,
sometimes,

not so much to use,
as to use correctly;
then the moment at last comes,

the right scene but more impossibly
different than any we'd earlier imagined,
and we stumble, catching

instead at nouns like desire, that
could as easily be verbs,
unstable adjectives like rapt or unseemly.

We find that for once nothing at hand
serves quite as well as the finger doing
what it does, pointing:

at the wine whose slim remains
the two glasses - tipped slightly, given
over to the grass as to their own sweet brand

of longing - look like any moment
letting go of;
or the boy's hand, fallen in such a way as

to just miss
touching the predictably stiff phallus - no
other word here will do - of the satyr;

or at how the O of the boy's mouth,
barely open,
is the same O that the satyr's beard, abruptly

arching away from his shag-covered chest, and
on, skyward,
seems most like wanting to curl into, if only

it could...which in turn is
the same O repeated by those the grapes'
twisting vines - too artificially, perhaps -

string above and,
to either side of the two sleepers,
in the manner of any number of unresolvable

themes, let dangle.









I'm very happy to be featuring five poems by our friend Teresa White in this first post of 2010.

Teresa, twice been nominated for the Pushcart Prize, has made her work available to "Here and Now" readers a number of time and it's great to have her back again this week. Previously published in numerous online and print journals, her latest full-length collection of poems, Gardenias for a Beast, received a favorable endorsement from Billy Collins, among others.

This next is the first of the five featured this week.



Green Wedding

White, they insist,
but this is the last minute before
I turn twenty-five.

My eager heart races
with the chance to actually call someone
by name and, later, learn this is mine.

Green is good and solid.

What foundation doesn't fall,
ultimately, and slip into the long
soft slope of a hill?

Yes. I mean that green,
the dress, the single one not stored away
in some neighbor's garage.

You wear hound's tooth. Eschew black -
the surest color of misfortune
and we shall have none of that.

We will walk down the rounding stair
through an open field of sunburnt flowers,
wait for the crown,

twisted by a child,
briefly, before you place it on my head.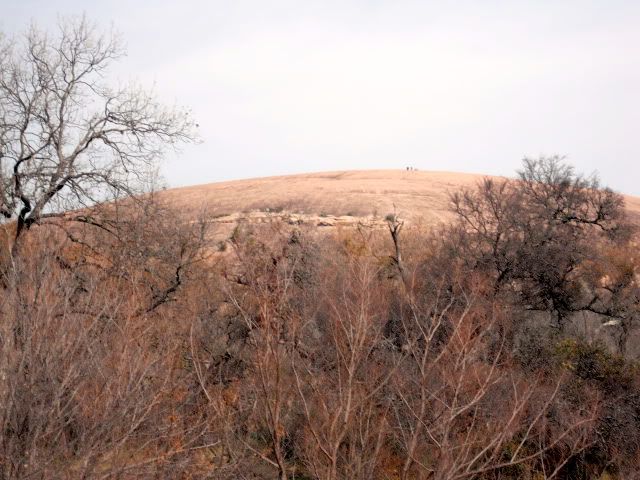 I have a poem now by Aaron Silverberg from his book, Thoreau's Chair, published in 2001 by Off The Map Enterprises of Seattle.

Silverberg graduated from the University of California at San Cruz in 1978 with a degree in philosophy. He is a personal life and liberation coach, as well as providing private lessons in tennis and writing.



Life as a Body

Lay the body down.
Pick the body up.
Touch another body.
Wash/feed/cloth the body.
Listen to the body's pain.
Decide what to do with the body.
Rest the body.
Acknowledge that you even have a body.
Look at skeletons in a museum and shiver.
Forgive the mind.
Walk the body.
Laugh the body.
Dance in a larger body.
Soak the body.
Float the body.
Soothe the body.
Search out the body electric.
Bring home the body.
Give up the body.
Admire other bodies.
Want particular bodies.
Push the body past its limits.
Ignore the body.
Heal broken parts of the body.
Feel alone in the body.
Fearfully refuse to ask on the body's behalf.
Allow others enjoyment of this body.
Fail to find compassion for older bodies.
Watch the body change.
Long for a different body.
Judge the body.
Laugh at other bodies.
Make do with this body.
Leave the body.









Here's some more of my coffee house observations.



a bunch of suits come in

a bunch of
suits
come in for a meeting
and i'm thinking,
wow
that used to be me
and did i really look that
don't-want'a-be-here

funny,
that's not the way
i remember it,
a time of imposing my will
on turbulent winds,
the same winds i now
try to glide above,
escaping notice as much
as i can...

meanwhile
on the other side of the room
a young woman
is telling a story and her face
is the face of a great actress
telling telling telling
with her eyes
and every plane of her face
telling telling telling
everything
and as i watch
i am drawn into the story

and
what a great story
it is -
leaving me
breath
less









Rita Dove, one of my favorites, was appointed Poet Laureate of the United States and Consultant in Poetry at the Library of Congress in 1993. At 41 years, she was the youngest person to receive this highest official honor in American letters, and the first African-American as well. She held the position for two years. In 1999 she was reappointed Special Consultant in Poetry for 1999/2000, the Library of Congress's bicentennial year, and in 2004 Virginia governor Mark Warner appointed her as Poet Laureate of the Commonwealth of Virginia, a two year position.

She attended Miami University in Oxford, Ohio as a National Achievement Scholar, graduating summa cum laude with a degree in English in 1973, followed by two semesters as a Fulbright scholar at University of Tubingen in Germany.

Dove taught creative writing at Arizona State University from 1981 to 1989 and subsequently joined the faculty of the University of Virginia in Charlottesville, where she holds the chair as Commonwealth Professor of English. In her spare time she enjoys playing the viola da gamba, a 17th century string instrument related to the cello, her classical voice training and - together with her husband - ballroom dancing and Argentinean tango.



Night

Joe ain't studying nobody.
He laughs his own sweet bourbon banner,
he makes it to work on time.
Late night, Joe retreats through
the straw-link-and-bauble curtain
and up to bed. Joe sleeps. Snores
gently as a child after a day of marbles.

Joe
knows somewhere
he had a father
who would have told him
how to act, Mama,
stout as a yellow turnip,
loved to bewail her wild good luck:
Blackfoot injun, tall with
hair like a whip. Now
to do it
without him
is the problem. To walk into a day
and quietly absorb.
Joe takes after Mama.
Joe's Mr. Magoo.
Joe
thinks, half
dreaming, if he ever finds
a place where he can think,
he'd stop clowning
and drinking and then that wife
of his would quit
sending prayers through the chimney

Ah,
Lucille.
Those eyes, bright and bitter
as cherry bark, those
coltish shins, those thunderous hips!
No wonder he couldn't leave
her be, no wonder whenever she began to show
he packed a fifth and split.

Joe
in funk and sorrow. Joe
in parkbench celibacy, in apostolic
factory rote, in guild (the brief
astonishment of memory), in grief when
guild turns monotonous.

He always knows when to go on home.









Now here's our second helping of Teresa White this week.



A Vacation in the Alps

The day room had curtains plush
as the Fox theater covering barred windows,
small round tables bolted to the floor,
and Kee-rist! the checkers and jigsaw puzzles.

Poor Tiny had the sunshiny Alps
in so many blue and white goddamn pieces,
I wondered if he'd ever get out.
He fell into his dream so hard

they began feeding him orange M&M's.
Some old-timers planned to spend
the winters there. They said they knew
how to get in.

One old man told how he'd go
to McDonald's about noon and begin
ripping bouquets from the ceiling until the cops
came. He said he was always out by spring.









My next poems are by Sunil Freeman, from his book That Would Explain the Violinist published in 1993 by Gut Punch Press.

Freeman's parents met a a refugee camp in Kurukshetra, India in 1947. His father was a Quaker volunteer from North Carolina and his mother, from Uttar Pradesh, was also a volunteer working in the camp's preschool program during the day and teaching HIndi to adults in the evening. Freeman, himself, lived most of his life in the Washington, D.C. area, except for a few years in India, North Carolina and Pennsylvania. He has a degree in journalism from the University of Maryland and is assistant director of the Writer's Center, and has been a managing editor of Poet Lore, the nation's oldest continuously publishing poetry journal.

He published a second book Surreal Freedom Blues, in 1999. His work is featured frequently in poetry and literary journals.



What the Man in the Frayed Sweater Might Be Thinking
(Metrobus, February)

His eyes shift like he's tracking reflections
so I look at the motion picture mirrored
in the glass. Translucent buses and cars
run down ghost pedestrians who keep on
walking; a cartoon world. He stares out
the window as an armada of cumulus clouds
races across the sky. Riffles of cirrus
might be ripples on a wind-tossed lake.
Lamp posts, grayish-white, suggest sycamores.
The window reflects rectangular chunks of sky
like some old avant-garde photograph.

The man's in his late thirties.
Watching him is like seeing pictures
of European Jews before Kristallnacht.
He's alive for now; the way he turns
his head, I'm pretty sure he's noticed
the whine by the left back wheel
sounds like a Middle Eastern translation
of the blues. Miles Davis could have polished it
into something unforgettable.

When his eyes close I think of waiting
for buses - how the cold hammers a man
to a place where warmth, when it arrives
barreling down the road, triggers a drone
which begins in bone marrow and spreads
till his temples are those of a child,
and when that buzz synchronizes
with the hum of the bus he closes his eyes,
alive and not hurting, and that's enough.


She's Got an Unbroken String of Broken Hearts

If she traveled in different circles
she'd inspire a dozen
Country and Western classics
before reaching thirty.

We lean toward the last embers
before they go down
like the sun.

She speaks of the others
that didn't work out.
I sympathize with those men,
and all who will follow.

Her voice is a drug.
The chill, far away,
touches my skin.

Later, I hear a line from the refrain,
pain shot like a syringe
of uncut emotion straight
to the singer's heart.
A steel guitar cries,
a cripple wolf abandoned by the pack.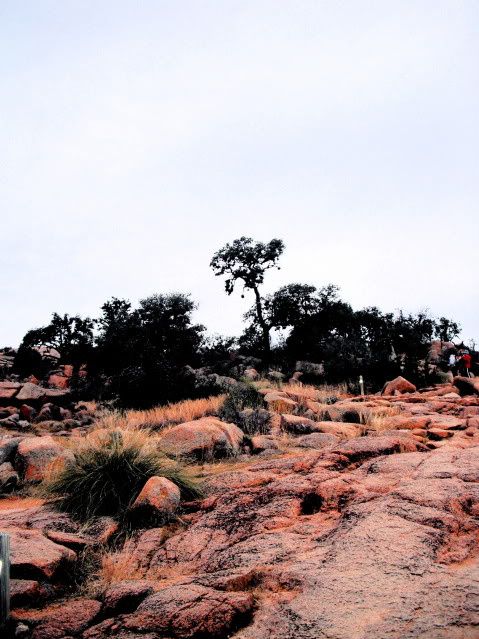 I wrote this one before Christmas also, at a time when I was all caught up in the fun I was happening at the moment.



all about the fun

the coolest thing is
i walked in here
about ten minutes ago
knowing
i was going to write a poem
with no idea of
what kind of poem it would be
or what it would be about

and
now that i've written ten lines
(eleven counting this one)
i still don't know

and it's
exciting -
maybe even good for an adrenaline
rush
if poets were allowed
such things

wahoo!!
i'd be saying right now
if i was doing ski jumps
or racing in the Indy 500
or heading for first place
in a pumpkin-pie-eating
contest

instead,
i'm more, like,
stuck with
well, ahem,
what rhymes with
Indianapolis

and the best thing is
i don't even have to finish
the poem for that secret rush

there was, after all,
as much agony as ecstasy
in that old tv sports show, the
ski jumper crashing in a crumbling
sliding rolling heap as often as gracefully
touching down to great applause
and all but one of the racers at the Indy
loses, many crashing their race car
along the way to their loss, and the pie-
eating contest, well, best to say, just don't
get between the contestants and the bathroom
as they all rush off to pay the consequences
of both winning and losing

so i don't feel bad at all
about getting to this final leap
over the chasm
of a poem
that never ended up being about
anything at all

no worries, i say,
it's just all about the fun
after
all









One of the best pairing of artists I can remember was Rod McKuen sung by Gordon Lightfoot, in, I think, the late sixties. I don't have Lightfoot this week, but I do have McKuen.



Turning Point

The road turns here,
up ahead you see it
dissolving in the dust.

I would have you now
dissolving into me
suspended,
held aloof
by my arms only.
Hanging on
but letting go.

~~~~

the sky
is cloudless here
look above
and you can see it blue on blue,
bareheaded
and not breathing.

I would wish for you
the same clear
cloudless eye
seeking mine
straightforwardly and true
not breathing
and bareheaded
as I breathe my way
through you.

~~~~

The sun
is friendly here
look just left
and you can see it
warm but kindly so
and clearly caring.

I would ask of you
that you be ever warm
willing to be kind
not letting me forget
that kindness is the passport
and the proven way
for two to journey though
a lifetime, each other,
or a single summer day.









Here's number 3 of our feature of our friend, Teresa White.



Waitress Being My Dream Occupation

She wears gold crosses in her ears,
a white uniform with her name
an embroidered fleur-de-lis on her chest.

I want to be her when I grow up.
Fries come with almost everything
and coffee cools quick in the cup.

Of course I'll wear my long hair up,
the front ratted into a high curve -
I'll stick my pencil in it.

I will learn to wear make-up.
At least lipstick. The redder
the better.

I might even get
some of that blusher,
the kind in the little pot.

What better way to meet
the man of my dreams?

Who among them will be able
to resist my narrow waist,
perfect nail polish, looming smile?

My fingertips will run races over
the Braille of their nickels and dimes.
I'll tap my foot, my foot will
repeat: in time, in due time.









Now I have two pieces by Larissa Szporluk from her book Dark Sky Question, published by Beacon Press in 1998.

Szporluk was raised in Ann Arbor, Michigan and graduated from the University of Michigan. She studied at the Iowa Writers' Workshop and graduated from University of California, Berkeley, and the University of Virginia with an MFA.

She teaches at Bowling Green State University and was a visiting professor at Cornell University, in 2005.



Death by a Thousand Cuts

The human body is transparent,
the heart an underwater flower
that can't be reached through the waves.
You can look through your fingers at the sun.
Like the little fish Echenceis who curbs the violence of the wind,
your hand can turn your hatred
into smoke. Keep waving
at your husband. Feel the sizzling.
The smoke becomes radiant, not a trick.
You can feel yourself dispelled in it, easily,
invisibly, the way God pierces nature to make things grow.
compare the sulfur river under ground,
hurling themselves in the stony dark,
with the paradise of outer space,
a flow without a vein.


The Corals

Below man, below hearing,
below the ghostly movement,
they are growing.

Below the splendor
and tether of a spawning domain,
they grow.

Without sky, without goal,
without children to feel
of their own, they grow rosy

and odd, like a cloud in the head,
drawing the water's spectra,
turning everything dead

into edifice, the plain floor
mountainous, founding a home
for the end of the animal form,

a skeletal welcome,
shrine to the endocrine:
these are the tombs of the sea,

growing huge in the prodigal
deep, where a life comes around
to empty its backbone.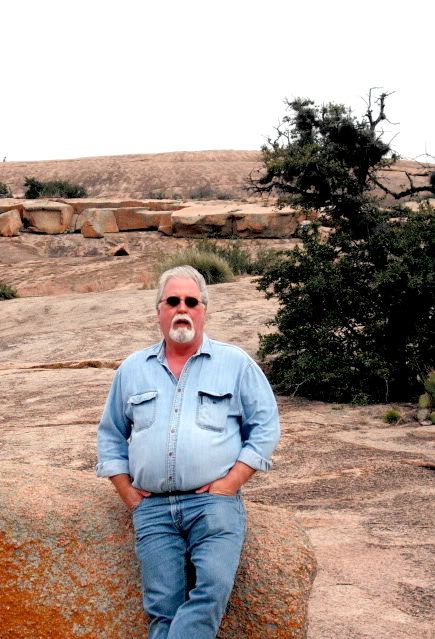 Sometimes, despite even my best efforts, hassle intrudes and the dude does not abide in me.



my fifteen minutes today

most days
i wake up and do
what i want to do until
i don't want to do it anymore

but this is a schedule
and benchmark
day
so i have to get humping

right away,
cut my two hour breakfast,
newspaper reading,
and poem writing,

down to a forty-five minutes -
bacon and eggs,
newspaper speed reading
and no poem writing

except for this
that i'm sneaking in
during bathroom break
and i only have fifteen minutes

so
don't expect no
damn masterpiece
cause this is pressure

writing
and there goes five
minutes already -
the big thing today

is buying a new air conditioner
and furnace,
though my furnace is only eight years old
no one will install a new a/c

without also installing a new
furnace,
some kind of capitalism thing
having to do with

suckers
and cleaners
and i never did understand
economics

but i know i need a new
air conditioner,
the old one was bought
in 1984

and it's only a 3-ton unit
and we added a room when
we converted the garage to a den
and it hasn't kept up since

so i'm thinking we need
at least a 3 and a half maybe 4 tonner,
and with a 15 efficiency rating
we'll save the cost of the unit over

15 years
which is probably longer than i'm
going to live
but it's another one of those

capitalism things
about getting return on my
investment
even though i'm going to be

ash
floating in the sky
by the time this investment
returns

and that's just the beginning
of what i've got to do
today
but it's the end of this poem

cause my fifteen
minutes
are
up









John Philip Santos is a freelance filmmaker, producer, journalist, and writer. A former executive producer and and director for Thirteen/WNET, he has produced over 40 documentaries for CBS and PBS, including two that were nominated for Emmy Awards. He also previously worked for the Ford Foundation as an officer in the Media, Arts and Culture Program. He was the first Mexican-American Rhodes scholar and holds a degree in English Literature and Language from Oxford University and in Philosophy and Literature from the University of Notre Dame. He is currently a Visiting Fellow at the Watson Institute for International Studies at Brown University.

Santos recently returned to his hometown of San Antonio after 21 years of living in New York. His book Places Left Unfinished at the Time of Creation was a finalist for the National Book Award and in 2006 was selected for the "One Book, One City" reading program in San Antonio.

I have three of his poems this week from his book Songs Older Than Any Known Singer.



New Sun

In a scintilla of Coahuila sunlight,
so amber at the end of the day
it becomes a kiss that lasts an hour,
I want to fall, silent and fierce

like a meteor made of lunar ice,
an arrow point of flame, careening
without flesh, musculature or bone,
lighting on the thorn of a flowering cactus.

When these hills were covered in salt water
salamanders the color of Tlaxcala jade
dreamed such a light would someday come,
and their dreaming made it happen.

When coyotes first spilled the blood of rabbits
and that day ended a deeper red than ever before,
the ancestors commemorated that time
as the first day of our new sun.

Though Coahul sky, I fall for centuries
twirling in whirlwinds of butterflies and feathers.
the stars rise the color of pomegranate seeds
and stones rumble all along the infinite sierra.


Texas

Here, the oak claims it true dominion.
Here, the cactus deserves a purple blossom,
I saw the falling light of the stars,
the shells of ancient bees, for the first time,
here. I'm leaving again...who knows how long


At the Hill of Old Boots

Little Fidencio swung the bull-roarer,
and it sang in wide arcs, con la voz de dios,
basso profundo, swift and thunderous
floating on the treetops in a whorl
toward a silvery dusk horizon.

There was no chile pequin this year.
No wild mountain oregano.
Frozen in May, the peach trees
were blooming in October ,
and the mariposas monarcas,
didn't migrate south through the serrania,
as they had since creation time.

"Such are these days," my Uncle said.
"You have been away a very long time."

Looking at old photographs from Oaxaca,
"Grandfather was puro Indio," he said,
"Mixteco o Zappteco." Out of that time,
he was poised now in an everlasting stare,
moreno, dressed like a charro on a horse,
his saddle filigreed in bright maguey thread.

Many years before, my cousin and I
had fed flies and crickets to ranch spiders,
until they were too fat to spin their webs.
Remembering this, years later,
I left my boots behind, like penance.

This morning, I put them on again.
Then we rode out the trail to El Milagro,
and el tio said,
"These hills never change in a thousand years."

Then I looked across the rolling summits,
softened ages ago in the briny velvet wash
of an ancient receding sea, and the dawn star
was still shining flickering its perpetual light.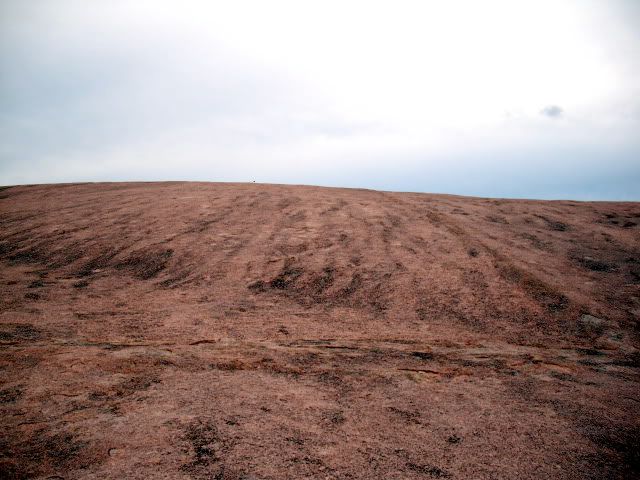 Never getting enough of our friend Teresa, here's our number 4 poem by Teresa White



Ferris Wheel

Yellow carnival blades whirl above us.
Midway goes on for miles
and every barker wears
a red and white striped vest.

We climb up a rickety platform,
welcome the silver bar
and rise so high the countryside
is visible all the way

to the mountains.
We really need to go there someday.
Propane is good as two sticks
and I'll carry the collapsible stove,

you, the water
for streams are not so easy to come by
and who knows how long
it might take to reach the summit?

But here, above the crowd,
we do nothing but rule.
We own the world
and all that is in it.









The nice thing about winter around here is there's something new every day, not like summer, which is like a season in hell every day - the only difference day to day being how close you sit to the gate.



watching the ice imps play

north winds again
today -
blowing strong and cold
straight down
from Montana and the Rockies,
picking up leaves
finally fallen from their trees
and sending them swirling
down the street like little
ice imps at play

if i was a longhorn
i'd be huddled now
against a south-facing
fence

instead
i'll be staying inside
at my window,
watching
the ice imps play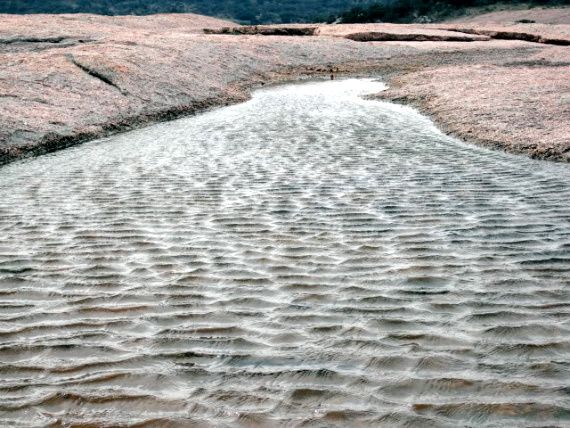 Next, I have several poems from the anthology One Hundred Poems from the Japanese, edited by translated from Japanese by Kenneth Rexroth, published by New Directions in 1964.



The first two poems are by The Monk Noin who lived in the eleventh century.


After the storm
On Mount Mimuro,
The colored leaves
Float like brocade
On the River Tatsuta.

~~~~

As I approach
The mountain Village
Through the spring twilight
I hear the sunset bell
Ring through drifting petals.


The next poem is by Fujiwara No Sadaie, an Imperial Vice-Counselor who lived from 1162 to 1242.


You do not come, and I wait
On Matsuo beach,
In the calm evening.
And like the blazing
Water, I too am burning.


The next one is by Lady Otomo No Sakanor who lived at the beginning of the eighth century.


You say, "I will come."
And you do not come.
Now you say, "I will not come."
So I shall expect you.
Have I learned to understand you?


In the book also are some of the more famous haiku. The first two by Basho.


Autumn evening -
A crow on a bare branch.

~~~~

Summer grass
Where warriors dream.


This one by Kikakku.

A blind child
Guided by his mother
Admires the cherry blossoms.


This one by Issa.


In my life
As in twilight,
A bell sounds.
I enjoy the freshness of evening.


And, finally, this one by Ryota.


No one spoke,
the host, the guest,
The white chrysanthemums.









The haiku, or, hokku, were originally written as the opening stanza of a longer poem. By the 17th century, the short poem was beginning to be written as a standalone poem of its own. Basho and his schoool of poetry were very important in promoting this change. Basho, himself, was deified by both the imperial government and Shinto religious headquarters one hundred years after his death because he raised the form from a playful game of wit to sublime poetry.

The haiku continues to be a popular form of poetry, with changes over the years and across cultures. Here are three examples of a modern, American, application of the form.

These three delightful little pieces are by our friend, Alice Folkart.



Three

Darkness fell
no thud, no boom,
just quiet in the room.

Sun rests
behind the mountains
everything is purple.

Moon brighter
than it should be
what does it know that we don't?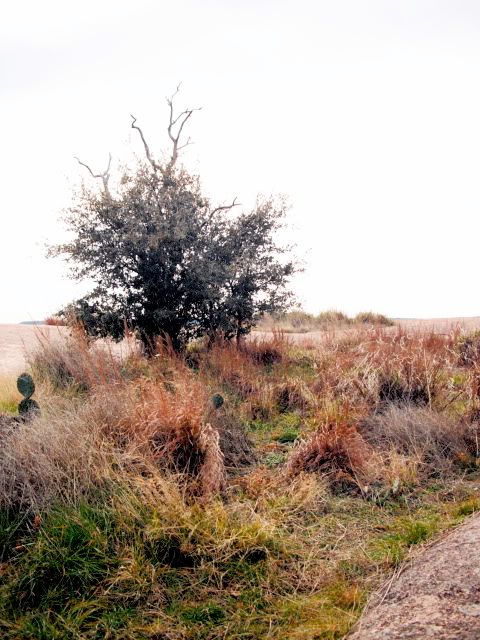 And finally, all good things coming to end, here's our final piece for the week by Teresa White. But keep watching, she will be back again sometime.



The Iris

Blue lips invite the dip
and taste of bees
who would go berserk
if they could not enter her.

They bumble inside,
lay waste to her
sticky yellow grape.

There is a quiver so brief
I fail to turn and see
this fleeting matrimony.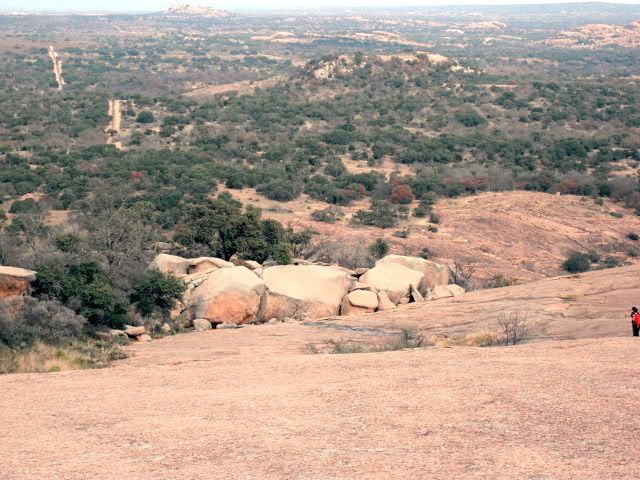 The next piece by Karl Heinzelman is from the Fall/Winter 2004 issue of Borderlands Texas Poetry Review.

Heinzelman is executive curator for academic affairs at the Harry Ransom Humanities Research Center, as well as a professor of English at the University of Texas at Austin and a resident faculty member at the James A. Michener Center for Writing.



Ode to a Toaster

It is not true
Edison
invented you before
the light bulb, though who knows? -
thermodiffusion,
as from a switched coil,
is less complex
than incandescence
if less
ancient than fire.
You were my first
gift to myself,
costing not less
than twice
what you now do,
and yet
I have lived
without
your apple-cheeked kind
going on
thirty years.
Now
my father is dead
I will say he never
knowingly
told a lie
though he spoke sometimes
of Edison as his
contemporary,
promoting
for thirty years
the Power & Light's
electrification
of rural America
and from time
to time
of you
as the world's first
small appliance.
He kept
after my mother
died their old GE
four-slicer,
a fire hazard
with its worn cloth
cord taped
all the way down
to its antique
unsealed plug
but which still turned
each slice
a just brown
right to the end
when I gave it to Goodwill
along with his Reddy
Kill-O-Watt
tie clasp
and matching cuff links,
things which had come to seem
too odd
to go on finding
places for,
as is the way, perhaps,
with radiance
and the things it raises
to the power of air
or light.









Wish I could say the day I wrote this poem ended up with something really cool. But, it did not. The next day though was something quite unexpected, the hike up Enchanted Rock, so I guess the poem was right, just a day off.



spiders dancing

the tree,
its bare
wind-dancer limbs
black
against the new-day sun,
like a spider
on its back
waving spindly legs
at the rush
of warming light

it's that kind of day,
so fine
spiders lie
on their backs
to bask

today
i,
too,
will do
unexpected things









The next poem is by Gary Snyder, from his book danger on peaks, 2004 National Book Critics Circle Award Finalist, published by Shoemaker Hoard. The book was Snyder's first collection of new poems in twenty years.

Snyder is the author of sixteen collections of poetry and prose. Since 1970 he has lived in the watershed of the South Yuba River in the foothills of the Sierra Nevada. He won the Pulitzer Prize in 1975 and was a two time National Book Award finalist. He also won the Bollingen Poetry Prize and the Robert Kirsch Lifetime Achievement Award.



Glacier Ghosts

Late July: five Lakes Basin & Sand Ridge, Northern Sierra

A lake east of the east end of Sand Ridge, a sleeping site tucked under massive
leaning glacial erratic propped on bedrock, bed of wood bits, bark, and cones.



Gravelly bed below a tilted erratic,
chilly restless night,
- ants in my hair

*

Nap on a granite slab
half in shade, you can never hear enough
sound of wind in the pines

*

Piko feared heights
went up the steep ridge on all fours.
But she went.

*

Catching grasshoppers for bait
attaching them live to the hook
- I get used to it

*

a certain poet, needling
Allen Ginsberg by the campfire
"How come they all love you?"

*

Clumsy at first
my legs, feet, and eye learn again to leap,
skip through the jumbled rocks

*

Starting a glissade
down a steep snowfield
they say, "Gary, don't"
but I know my iceaxe

*

Driving in the perched lake, coming up
can see right over the outlet waterfall
distant peaks Sierra Buttes

*

Tired, quit climbing at a small pond
made camp, slept on a slab
til the moon rose

*

ice-scrape-ponds, scraggly pines,
long views, flower mud marshes,
to many places
for a wandering boulder to settle,
forever.

*

a gift of rattlesnake
meat - packed in -
cooked on smoky coals
how did it taste?

*

Warm nights,
the lee of twisty pines -
high jets crossing the stars

*

Things spread out
rolling and unrolling, packing and unpacking,
- this painful impermanent world.

*

Exploring the Grouse Ridge - crossing through
manzanita mats from
peak to peak - scaring up grouse

*

Creek flowing out of Lake Fauchery
old white dog
caught in the fast current
- strong lads saved him

*

Coming back down the
trail from Glacier Lake
KJ lifts her T-shirt
"look, I'm getting boobs"
two tiny points, age nine.

*

Down in the meadow
west end of Sand Ridge
the mosquitos bite everyone
but Nanao and me - why?

*


Sand Ridge

How you survived -
gravelly two mile lateral moraine of
sand and summer snow and hardy flowers
always combing the wind
that crosses range and valley from thesea.
Walk that backbone path
ghosts of the pleistocene icefields
stretching down and away,
both sides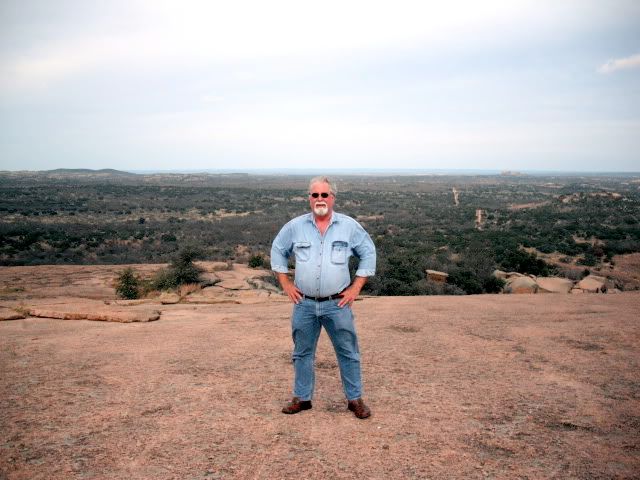 The French Toastmeister does his thing.



another Sunday going down

it's
a blue-sky Sunday morning,
clear and cold
with not a hint of the fog
that wrapped every morning last week
in a tight, wet shroud

as on many Sunday mornings,
i have been appointed
Maker of Sunday Breakfast
and i'm just waiting now
for She Who Appoints
to return from mass

known, as i am,
by those who count,
as the best maker of
French toast
in the Western Hemisphere,
French toast it'll be this
morning, and a handful
for each of us of those little
smokey sausages,
half of them burnt to little
crisps so that She Who Judges
will be assured they are done
and the other half, my half,
done properly, they do call them
brown, not black, and serve
after all

leaving it then
to a matter of careful
timing, a plan built
around the uncertain
factors of which priest
is running the show today
of how long he'll want
to hear himself talk

mass is timed to be over
by 9:30 - if it's the old guy
with bad feet it'll be over
by 9:15; if it's the young guy
who hasn't got over himself yet
it'll be closer to 9:45 - either
way, i time breakfast to be
on the table by 9:40

if it's cold when She Who
Seeks Always To Atone
For My Sins gets here,
well, she can just take it up
with that full-of-himself-priest

~~~~

breakfast
done,
we'll head out for Borders
and an hour or so with my
Sunday Times

then an early movie - "Invictus"
today - and home for a nap

another Sunday
going down









And so the new year is begun.

I'll be back in a week with a new post and goodies as yet unknown to me. Until then and as usual, all material in this blog remains the property of it's creators. However, I release such material that is my sole creation to whoever might want it. Please credit me if you use anything.

I am allen itz, owner and producer of "Here and Now" and I have made it so.