Hi-Lo
Friday, November 06, 2009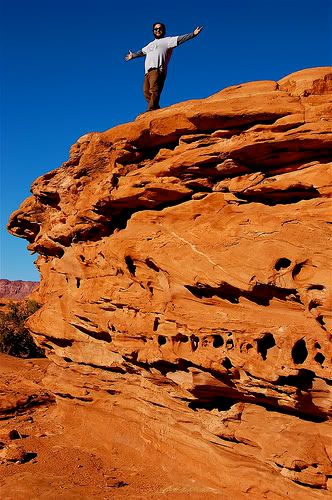 IV.11.1





Before we get to the business at hand, I want to let "Here and Now" readers know that the blog will be taking a break for a week or two.

I've had manuscripts for two new books completed, edited, and proofed for six months and have been using the several hours a day I spend on "Here and Now" as an excuse for not taking the next step and doing something with the books. So, that's what I'll be doing the next week or two. I should be back on my weekly "Here and Now" schedule before the end of the month.

Now, as to this week, the goodies start with pictures by my son, Chris Itz.

Chris is shown in the photo above and in the last photo in this issue, both taken by his friends. He is an avid backcountry hiker and cammper, partial to deserts and/or mountains. A couple of weeks ago, he and a friend, treked for several days in the Guadalupe Mountains, right on the Texas-New Mexico border. They stopped at Carlsbad Caverns on their way home, where Chris became fascinated by the way light and shadows played on the cavern's formations. What we have from Chris this week are a couple of his pictures from the trail, several sun up/sundown pictures (the different cloud formations against the rising/falling sun - another fascination we share) and a bunch of images from inside the cavern.

I hope you enjoy the tour.

On the poetry end of the stick, here's out lineup this week.




Issa
18 Haiku

Me
time traveler

Elizabeth Seydel Morgan
Ways We Come Apart
The Settlement

Dan Cuddy
Vampire Wine

Sharon Olds
The Elder Sister

Marge Piercy
The woman in ordinary

Me
one chance

Jane Kenyon
February: Thinking of Flowers
Mud Season

Dan Cuddy
An Abstract Poem On the Vanishing

Herman Asarnow
curves

Jose Hernando Chaves
Politics
Doris Day Died

Steve Conway
The Song About Astro Man Flying Higher Than That Ole Superman

Me
it was an emergency, officer

Deborah Digges
Tombs of the Muses

Dan Cuddy
Lyrics to the Atonal Naturelle Anthem Said Not Stirred

Wilfred Owen
The Last Laugh
SIW

Me
having been told to mind my own business, i desist

Dan Cuddy
Drizzle

Me
the cheatin' kind

David St. John
Last Night, With Rafaella

Me
six by six by ten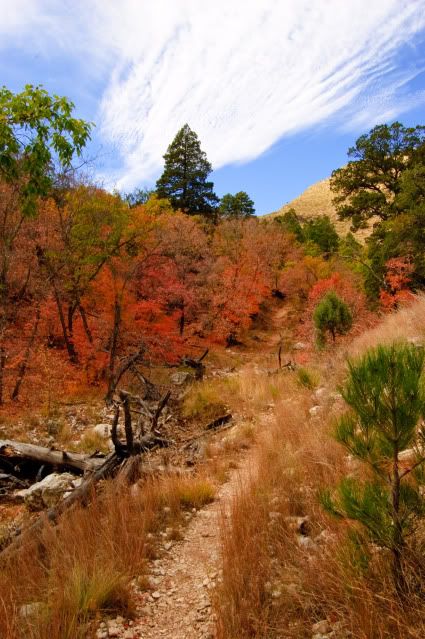 Photo by Chris Itz





I begin this week with haiku from The Sound of Water, published by Shambhala in 1995. The book includes a number of the classic poets, all translated by Sam Hamill. I chose this week to use poems by Issa.

Issa was born in 1762. His mother died when he was an infant and he lived in conflict with his stepmother until he left home at fourteen. He lived in poverty for twenty years until returning upon his father's death in 1801. Though named principal heir in his father's will, his stepmother and half brother were able to keep his property from him for another thirteen years. Even then, his troubles weren't over. He married a young village woman, who later died after the death of all five of his children. And then his house burned down.

Finally, four years before he died, he married again and eventually had a baby daughter, born shortly before his death in 1826.



~~~~~

After a long nap,
the cat yawns, rises, and goes out
looking for love

~~~~~

The new year arrived
in utter simplicity -
and a deep blue sky

~~~~~

The blossoming plum!
Today all the fires of hell
remain empty

~~~~~

In the midst of this world
we stroll along the roof of hell
gawking at flowers

~~~~~

Give me a homeland,
and a passionate woman,
and winter alone

~~~~~

A world of dew
and within every dewdrop
a world of struggle

~~~~~

Under this bright moon
I sit like an old buddha
knees spread wide

~~~~~

From that woman
on the beach, dusk pours out
across the evening waves

~~~~~

The old dog listens
intently, as if to the
worksongs of the worms

~~~~~

I wish she were here
to listen to my bitching
and enjoy this moon

~~~~~

What's the lord's vast wealth
to my, his millions and more?
Dew on trembling grass

~~~~~

Here in Shinano
are famous moons, and buddhas,
and our good noodles

~~~~~

My old village lies
far beyond what we can see,
but there the lark is singing

~~~~

My dear old village,
every memory of home
pierces like a thorn

~~~~~

A faint yellow rose
almost hidden in deep grass -
and then it moves

~~~~~

People working fields,
from my deepest heart, I bow.
Now a little nap.

~~~~~

Just beyond the gate,
a neat yellow hole -
someone pissed in the snow

~~~~~

Mother, I weep
for you as I watch the sea
each time I watch the sea






Photo by Chris Itz





Struggling with daylight savings time again, going on it or going off it, whichever usually happens in October.



time traveler

went into Jim's Diner
this morning
for breakfast, two eggs
over easy, 3 pieces extra crispy
bacon, two slices wheat toast
dry, uncut, and six cups of coffee,
while reading the Sunday paper,
then left ten minutes before
i had arrived

for one exhilarating moment
i thought i had achieved the dream
of every sifi-addicted adolescent

the dream second only to the one
about finding the secret
of invisibility
after which no girls' dressing room
would be closed to me

the dream of...

time-travel!!!!!

but then i remembered
that damn daylight
savings
time

nothing
to do now but
wait
for the world to catch up
with me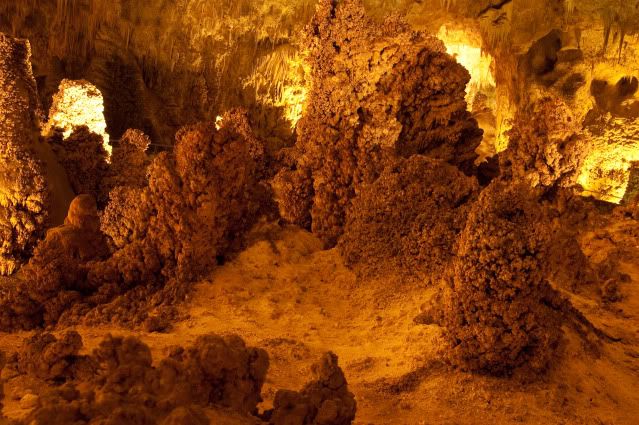 Photo by Chris Itz





Here are two poems by Elizabeth Seydel Morgan, from her book Parties published in 1988 by the Louisiana State University Press.

Morgan, born in 1939 was the 2007 Louis D. Rubin, Jr. Writer-in-Residence in the Hollins University MFA Creative Writing program. She is the author of four books of poetry, including On Long Mountain, a finalist for the Library of Virginia Poetry Prize in 1998. Recently awarded the Carole Weinstein Poetry Prize, Morgan also won the Emily Clark Balch Award from The Virginia Quarterly Review for her fiction, and the Governor's Award for Screenwriting at the Virginia Film Festival.



Ways We Come Apart

"At the seams" suggests a remedy:
a stitch in time might save us.

Growing apart is sadder, so slow,
so gradual it can slip your attention
the way the Earth never jerks itself out
from under your feet, yet moves,
is moving right now, away from where
you think it stands.

Falling apart can appear to be
a pair of skydivers
waving across the air.
Or you can hear it: the clunk of parts
and bolts shearing off a junkyard car.

But that's not true enough
to what I know you mean.

It's not just in your head
where your thoughts skip and drop
like rocks in a slide. But the satellite's
fragments are due in our streets.
Your mother fell and cracked her hip.
Your husband's dark eyes split
into glittering shards.

As you tell me why,
you knock my glass off the table,
stand there crying like a girl
over pieces at your feet.


The Settlement

It was so silent
after my raucous children
had scrambled into their father's car
and his tires ground out the gravel drive,
I leaned for a moment
against the screen door, waiting
for small breaking sounds
like those that crack the quiet
of winter woods.

Nothing snapped. A warm breeze
carried the call of mourning doves
across the yard, the rising notes
of someone calling Celia in to dinner.

I walked out over the new grass
to the white azaleas tall as I am,
plunged my hands through the blossoms
into the woody interior, grasped
two branches brittle as old wrists
and broke them.

Walking back to the house I held
the hundred flowers against my breast.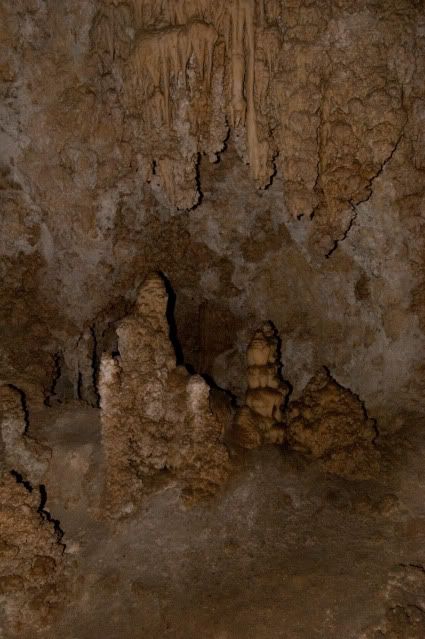 Photo by Chris Itz





Next, I have the first of four poems this week by our friend Dan Cuddy.

Dan, a frequent contributor to "Here and Now," is an editor at the Loch Raven Review. His book of poems, Handprint On The Window, was published in 2003 by Three Conditions Press. He has had poems published in many magazines and small journals over the years, most recently in Manorborn and the online journal Praxilla. He lives in Baltimore, Maryland.



Vampire Wine

the label read "Vampire"
a merlot as sweet as blood
but blood is not sweet
it's just the heart's thing to pump
and if it is sucked out
the heart is low and dry
a boat on Bay of Fundy mud

love drinks wine
gets intoxicated
chit-chats
bits of bric-a-brac
and cool conversation
masking the heat
beneath the clothes
that want to come off
and lie like a heart
body sucked out

love toasts itself
two vampires
in the bite of night
screeching like bats
howling like wolves
moaning like two people
without a mind

love has such drama

the "ever after"
an empty bottle
with just a label

romantics are monsters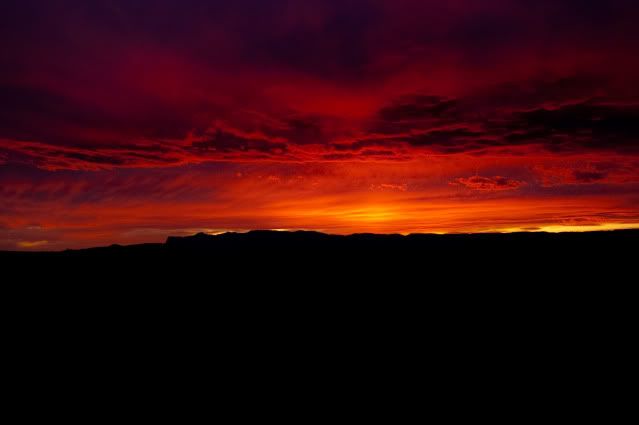 Photo by Chris Itz






My next two poems are from a textbook, Literature and It's Writers, third edition, published by Bedford/St. Martin's in 2004.


The first of the poems is by Sharon Olds. Olds was born in 1942 in San Francisco. She grew up in Berkeley and studied in Massachusetts before returning to California for her university studies at Sanford. She later moved to New York and studied for her Ph.D. at Columbia University. She taught creative writing at New York University beginning in the mid-1980s and, from 1989 to 1991, was director of the Graduate Creative Writing Program. During this same period, she started a creative writing program for the severely disabled at New York's Goldwater Hospital, as well as serving as New York State Poet.


The Elder Sister

When I look at my elder sister now
I think how she had to go first, down through the
birth canal, to force her way
head-first through the tiny channel,
the pressure of Mother's muscles on her brain,
the tight walls scraping her skin.
Her face is still narrow from it, the long
hollow cheeks of a Crusader on a tomb,
and her inky eyes have the look of someone who has
been in prison a long time and
knows they can send her back. I look at her
body and think how her breasts were the first to
rise, slowly, like swans on a pond.
By the time mine came along, they were just
two more birds in the flock, and when the hair
rose on the white mound of her flesh, like
threads of water out of the ground, it was the
first time, but when mine came
they knew about it. I used to think
only in terms of her harshness, sitting and
pissing on me in bed, but now I
see I had her before me always
like a shield. I look at her wrinkles, her clenched
jaws, her frown lines - I see they are
the dents on my shield, the blows that did not reach me.
She protected me, not as a mother
protects a child, with love, but as a
hostage protects the one who makes her
escape as I made my escape, with my sister's
body held in front of me.


The second poem from Literature and Its Writers is by Marge Piercy. Born in 1936 in Detroit, where her father was employed as an installation worker by Westinghouse and her mother was the daughter of a union activist murdered for his efforts at organizing workers, Piercy had a difficult adolescence, including a severe attack of rheumatic fever which left her physically weakened. She began writing as a teenager and, with the help of scholarships and prizes, graduated from the University of Michigan in 1957, then obtaining an M.A. a year later. In the 1960s, she married for the second time and she and her husband became committed to a communal lifestyle and the protest movement against the Vietnam War and U.S. involvement in Latin American.


The woman in the ordinary

The woman in the ordinary pudgy downcast girl
is crouching with eyes and muscles clenched.
Round and pebble smooth she effaces herself
under ripples of conversation and debate.
The woman in the block of ivory soap
has massive thighs that neigh,
great breasts that blare and strong arms that trumpet.
The woman of the golden fleece
laughs uproariously from the belly
in the girl who imitates
a Christmas card virgin with glued hands,
who fishes for herself in other's eyes,
who stoops and creeps to make herself smaller.
In her bottled up is a woman peppery as curry,
a yam of a woman of butter and brass,
compounded of acid and sweet like a pineapple,
like a hand gernade set to explode,
like goldenrod ready to bloom.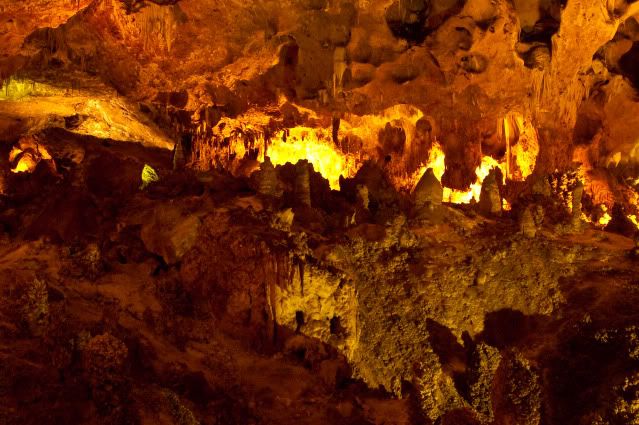 Photo by Chris Itz





Unlike many people, I have the means and opportunity to imagine alternate futures. But in the end, like Popeye, I yam what I yam and all the alternatives seem unlikely.



one chance

i'm lucky enough
to have the luxury of
thinking
about other lives i might
someday lead

thinking about
different places
and different lives
and the different person
i would certainly be with
such lives in such
different places

day dreaming

even as i know
i am what i will ever be
in this place
that will ever be my home

even as i know
one chance is all we get
in the limited days of our lives

and i have made my choices






Photo by Chris Itz





As we edge into winter on my half of the world, here are two poems about the edging out by Jane Kenyon, from her book The Boat of Quiet Hours, published by Graywolf Press in 1986.

Kenyon was born in 1947 in Ann Arbor, Michigan, and grew up in the Midwest. She earned a B.A. from the University of Michigan in 1970 and an M.A. in 1972. She won a Hopwood Award at Michigan. Also, while a student at the University of Michigan, Kenyon met and married the poet Donald Hall, moving with him to Eagle Pond Farm, his ancestral home in New Hampshire, where she was later named New Hampshire's poet laureate. She served in that position until she died from leukemia in April 1995.



February: Thinking of Flowers

Now wind torments the field,
turning the white surface back
on itself, back and back on itself,
like an animal licking a wound.

Nothing but white - the air, the light;
only one brown milkweed pod
bobbing in the gully, smallest
brown boat on the immense tide.

A single green sprouting thing
would restore me....

Then think of the tall delphinium,
swaying, or the bee when it comes
to the tongue of the burgundy lily.


Mud Season

Here in purgatory bare ground
is visible, except in shady places
where snow prevails.

Still, each day sees
the restoration of another animal:
a sparrow, just now a sleepy wasp;
and, at twilight, the skunk
pokes out of the den,
anxious for mates and meals...

On the floor of the woodshed
the coldest imaginable ooze,
and soon the first shoots
of asparagus will rise,
the fingers of lazarus...

Earth's open wounds - where the plow
gouged the ground last November -
must be smoothed; some sown
with seed, and all forgotten.

Now the nuthatch spurns the suet,
resuming its diet of flies, and the mesh
bag, limp and greasy, might be taken
down.

Beside the porch step
the crocus prepares an exaltation
of purple, for the moment
holds its tongue....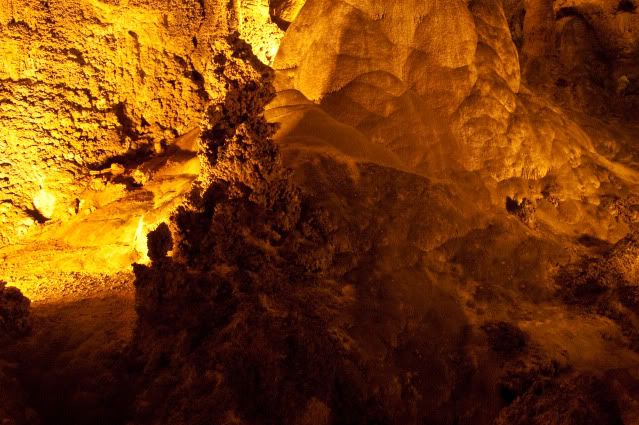 Photo by Chris Itz





Here's our second poem for this week by Dan Cuddy.



An Abstract Poem On the Vanishing

After the ooze, the stink
The crumble
Of pleasure and thought
Absence
Is the truth of it

It
That neutered pronoun
Without a subject
To personify
The verb
To be

Though
Even it
Is not
Except as a dust
Of molecules
Simplified
And returned
In dumb form
to air, water, earth

And the life
Of history
The real life
Flesh, blood
Orgasm, agony
Is the proverbial dust
That the mystics
And magicians
Eschew
Absence
Now and forever

The realm of angels
Is the imagination
The hopes and fears
Of the vulnerable
Solidity
That moves through space
Humiliated
In the triumph
Of naked
Faith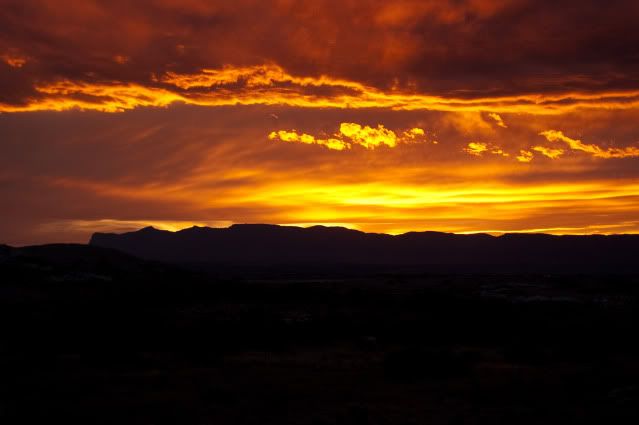 Photo by Chris Itz





Here are several poems from the Summer 2001 issue of Rattle.



The first of the poems is by Herman Asarnow.

Arsanow earned his bachelors degree in English at Trinity College in 1972; his masters degree in English with emphasis in Creative Writing at the University of Denver in 1974; and his Ph.D. in English, with emphasis in Eighteenth-Century British literature, also at the University of Denver in 1981.

He has published one book, Glass Bottom Boat and appears frequently in literary journals and anthologies. He also writes scholarly papers on the works and career of Alexander Pope, and translations of the poetry of Spanish/Argentine poet Noni Benegas. He began teaching at the University of Portland in 1979 and is currently Chair of the English Department.


Curves

I - Around the Curve, 1968

Before I knew anything
about women, I lay in the grass
on top of a cliff
thinking - if only I could
summon her
simply by wishing!
Afternoon almost passed
when I stood, peered
over the edge, saw her
walking to me up the road,
around the curve.

I was Aladdin
the first time caressing
the lamp, thinking
like never before or since
- So this is what it is
to be a man!

II - Her Curves, 1999

Even now I wouldn't know
whether just to marvel at it -
as it spread wide and back
with the slight downward turn
in the corners that's inexplicably
rare and beautiful - or do
whatever I could to kiss it,
take it into me somehow,
beauty white yet also warm,
joyful extra openness,
those curves at the corners
of her smile!

III - Time's Curves, 1946

Pierre Bonnard painted his wife's
curves the same for forty years.
What first took his breath
made memory, bent time.
What changed was not what he saw

but craft: pose, light, color, balance
of brush as he laid pigment on canvas,
and the angle - no, the point
of the ever-arcing curve -
from which he looked.


The next poem from Rattle is by Jose Hernando Chaves, who was living in Bogota, Columbia when his poem was published, on a Fulbright, putting together an anthology of Latin American prose poems.


Politics

What did I do to deserve a day full of clouds,
threatening to drown me under their oppressive
gray beards? A day when even the traffic
encroaches like a murder of crows, as you
take shelter in a small cafe, unaware the coffee
has conspired with the cup to overthrow gravity
and take refuge in the embassy of your lap.
A waitress tries to quell the flames of revolution
with a wet towel, but crushes you nether region
in a painful coup that will last for days.

As you sit and think, how you've always hated
politics, but knew one day they'd find you.


The next poem from the Summer 01 issue of Rattle is by David Hovan Check. I haven't been able to find any biography of Check online.


Doris Day Died

She didn't really die
It was just a dream
A firm release of apprehension
That would blast itself
Onto all the major networks
On a 24-hour basis
and never let me stop sobbing
"Que Sera, Sera"
Till every last tear let go
Of the memory of a purity, an image,
A life that can never be.
Rock Hudson could tell ya.


And for my last piece from Rattle, I have this piece by Steve Conway. Originally from Providence Rhode Island, had been a law clerk for 42 years at the time his poem was published and, after just completing a motorcycle trip all around the U.S., was returning to Providence to work as a paralegal.


That Song About Astro Man Flying Higher Than That Ole Superman

inspired many a sixties & seventies freak
to be a rip-roaring high-flyer w. no cape
ah yeah you gave em wings
the generation that flew higher than birds w. out feathers
floating on the freest wind a guitar string could cut
into the diamond mine of a human being
so far into psychedelic sky you were
to many people w. in earshot of your songs
the greatest mother pluckin finger pickin genius
whoever evolved from the primordial ooze of the blues
a warrior w. a whammy bar & wha wha pedal
who put a fresh twist on an old anthem for a generation
determined to change the world by marching
for peace attempting to correct injustice a powerful statement
the rockets red glare & bombs bursting thru your fender
heads & marshall amps stacked up over that ocean
of mud & trash left behind causing me to think
it may have been an omen in retrospect it
brings my heart floating up into my throat
choking on a sea of forgotten teardrops
it makes my lips quiver & eyes glaze over filling
everyone w. pride when they hear that
loose rendition of purple haze leading
into the frances scott key song that played
for over one hundred yrs. before it
cut into the very soul of America






Photos by Chris Itz





Try explaining this to your local highway patrol trooper.



it was an emergency, officer

so i'm heading
home
from my afternoon
coffee den,
turning on Hildebrand
from San Pedro,
when Dee calls, just home
from a couple of days in Houston
on business, and says Reba's
going nuts, talk to her,
so i say prrrrrreeeety Reba,
goooooood girl, preeeety baby,
goooood puppy, and she runs
to the door looking for me, calm
now, sure i'm right outside and
will be walking though the door soon,
and Dee says, thanks, get yourself
something to eat on the way home,
i'm too tired to eat, and i say OK
and head for Popeye's to pick up
a couple pieces, dark meat, spicy,
and i'm thinking as i load my drumsticks
into the car, thinking what i would say
to the police officer after he pulled
me over, i know, officer, i would say,
i know i shouldn't be talking on my cell
while i'm driving, but it was an emergency,
officer,

i needed to talk to my dog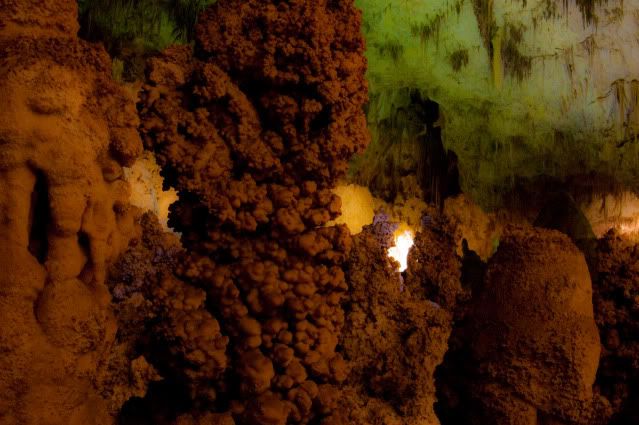 Photo by Chris Itz





Here's a poem by Deborah Digges from her book, Rough Music, published by Alfred A Knopf in 1996.

Digges was born in Missouri in 1950. She received degrees from the University of California and the University of Missouri, as well as an M.F.A from the Iowa Writer's Workshop.

She is the author of four books of poetry including Rough Music, winner of the Kingsley Tufts Prize, and most recently Trapeze in 2005. Her first book, Vesper Sparrows, won the Delmore Schwartz Memorial Prize from New York University. She has also written two memoirs, Fugitive Spring and The Stardust Lounge.

Digges received grants from the John Simon Guggenheim Foundation, the National Endowment for the Arts, and the Ingram Merrill Foundation and taught in the graduate writing divisions of New York, Boston, and Columbia Universities. She lived in Massachusetts, where she was a professor of English at Tufts University until she died in 2009.



Tombs of the Muses

fucking up the world's the least of it -
I'd say they're fourteen or fifteen
who take their time preparing the underpass's south wall,
the whole a mildew-black rotunda
seeping the spray of a million tires.
From the harbor drifts in fish-stink that bleeds green
from the dome, and a protein smell like old books,
and the smell of the river thawing.
Beyond us Boston's abandoned train cars junk the sunrise,
all the windows dark tongues spilling asbestos,
the space inside noxious
even the cops steer clear, even the dealers.
But not the boys,
enough of the child in their truant voices I could weep -
the way you see them sometimes
scaling a playground's chain-links -
enough of the man I keep a distance.
They're mixing something like a fresco plaster,
sand, some kitchen flour into a latex base they stole,
they brag to me, from a church basement.
Now over the obscenities, over the characters
of wild dogs, gangsters, over the names,
a thousand signatures, at least -
over my own son's maybe -
they balance on a car door riding rat-chewed coach seats,
they roller-spread a sky.
One of them walks it off ten feet, ten paces,
as the shaman must have at a sacred cave's entrance.
So they begin their elegy for a friend dead of an overdose.
I ask of what.
One throws a bottle at the wall.
They laugh, man, everything...
Through the rush hour traffic like the gods roaring above us
and the dice throws of commuters thinning on the Pike,
such a thing takes shape by their own hands,
spray-painted, many colored.
An epitaph of sweeps and angles builds a face
whose blue black rasta braided hair's bandanaed,
so many earrings in his ears they can't remember.
Yet one of them knows where to make a moon in each dark eye,
and then the real moon behind him
above a skyline bowered in red and yellow garlands,
maybe marigolds, geraniums, chrysanthemums
and roses - city flowers.
Why not put it on canvas? I call from the other world,
from a locked car, my windows half-way up,
key in the ignition.
By the hissing, by the first flaring of their igniting cans,
I can see how the boys grant me the dignity of their contempt,
the tracks between us, however shattered,
still begging a deliverance,
littered as they are with home-made bongs
and free base lids, rolling papers, bent syringes.
They'd grant us all, in fact, our own colliding destinies
for what they're worth, for all they mean,
for what they will and won't reveal beyond this April morning -
now another difficult birthing, snow in the streets,
and a childhood blow by blow.
Now the prayer that on another day
seemed actually to bring a loved one home
like a fist through the door by the only light of earth.
Now the hammer smashing window after window.
And then the boys are done, they stop, no dates.
Just a looping line they say was his best rap,
and light a cigarette, one for the next.
At last they sign the dead one's tag for him
and then, below, their own:
Chek, Alert, Sparo, Abuze, Atone -
each name a tomb in which their spirit rots,
transmigrates, disappears, but not
before their cans explode like pistol shots, rain fire.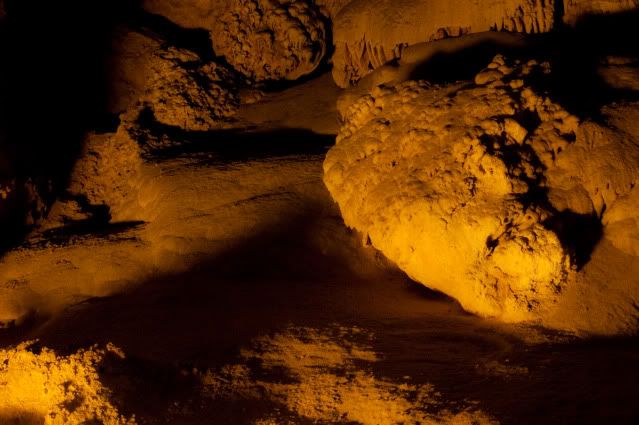 Photo by Chris Itz





And now, the third piece by our friend Dan Cuddy.



Lyrics to the Atonal Naturelle Anthem Said Not Stirred

the declaration of dependence
dawns in the lights early tweet
and the end
or save my own butt
justifies the means
and mean politicians are what we need
no more heart-wringing liberales
doing the taco mama on polite society
so sez Rrrrush the gush
and Boris Passthewick
as he smokes loco weed
on the Siberian steppes
all covered with ice
melting
like the wicked witch of the west
a melting bank account to go with
her seasick sea serpent green
constitutional
amendment to let fetuses unionize
and scream
at Herr Doctor
Who?
you you idiot
reading the obituaries
and surprised not to find
your own name squashed among
so many
like a Congressional Record
printed
ad infinitum
oh, the out of control
only exclamations embody
the just and proper reaction
oh
or the palindrome
oh ho
said 39 times
and salt thrown over the left shoulder
to season one's rear view
with the deteriorating
sidewalk
and monkey shoe
the alligators seeing each other later
the shoes tied
and the light trembling on the polished toes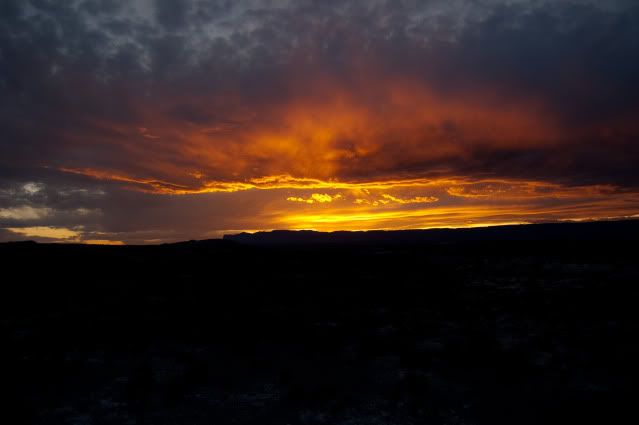 Photo by Chris Itz





And now, here are a couple of war-poems by Wilfred Owen, battlefield poet and, in the end, victim of the First World War, killed in the fighting a week before the war's end in November 1918.



The Last Laugh

"O Jesus Christ! I'm hit," he said; and died.
Whether he vainly cursed, or prayed indeed.
The Bullets chirped - In vain! vain! vain!
Machine-guns chuckled - Tut-tut! Tut-tut!
And the Big Guns guffawed.

Another sighed - "O Mother, mother! Dad!"
Then smiled, at nothing, childlike, being dead.
And the lofty Shrapnel-cloud
Leisurely gestures - Fool!
And the falling splinters tittered

"My love" one moaned, Love-languid seemed his mood.
till, slowly lowered, his whole face kissed the mud.
and the Bayonets' long teeth grinned;
Rabbles of Shells hooted and groaned;
And the Gas hissed.


(The title of this next poem was, maybe still is, military abbreviation for "Self Inflicted Wound.")


S.I.W.

I The Prologue

Patting goodbye, doubtless they told the lad
He'd always show the Hun a brave man's face;
Father would sooner him dead than in disgrace -
Was proud to see him going, ay, and glad.
Perhaps his mother whimpered; how she'd fret
Until he got a nice safe wound to nurse.
Sisters would wish girls too could shoot, charge, curse;
Brothers - would send his favorite cigarette.
Each week, month after month, they wrote the same,
Thinking him sheltered in some Y.M. Hut,
Because he said so, writing on his butt
Where once an hour a bulled missed its aim
And misses teased the hunger of his brain.
His eyes grew old with wincing, and his hand
Reckless with ague. Courage leaked, as sand
From the best sandbags after years of rain.
But never leave, would, fever, trench-foot, shock,
Untrapped the wretch. And death seemed still withheld
For torture of lying machinall shelled,
At the pleasure of this world's Powers who'd run amok,

He'd seen men shoot their hands, on night patrol.
Their people never knew. Yet they were vile.

"Death sooner than dishonor, that's the style!"
So Father said.

II The Action

One dawn, our wire patrol
Carried him. This time, Death had not missed.
We could do nothing but wipe his bleeding cough.
Could it be accident? - Rifles go off...
Not sniped? No. (Later they found the English ball.)

III The Poem

It was the reasoned crisis of his soul
Against more days of inescapable thrall.
Against infrangibly wired and blind trench wall
Curtained with fire, roofed with creeping fire.
Slow grazing fire, that could not burn him whole
But kept him for death's promises and scoff
And life's half-promising, and both their riling.

IV The Epilogue

With him they buried the muzzle his teeth had kissed,
And truthfully wrote the Mother, "Tim died smiling."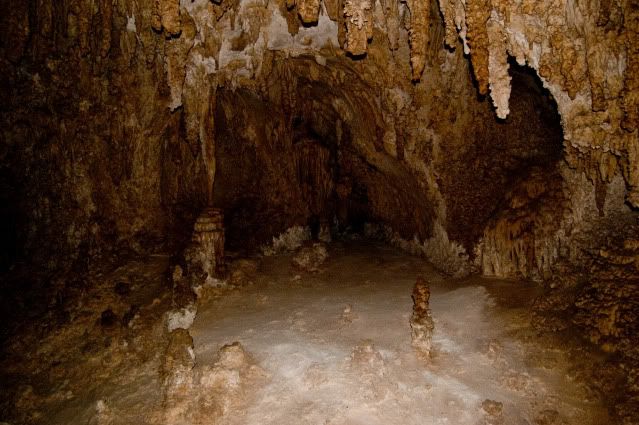 Photo by Chris Itz





There are several bosses in my house, of whom I am not one.



having been told to mind my own business, i desist

i was speaking
to our calico yesterday
about her exercise habits -
seems she does nothing
but sleep on my bed
and eat these days -

and i notice
in the course of our discussion
that she has developed
a rather large
butt,
suitable i'm sure
for a dignified lady
of her age and station
well past
the mousing stage

so it's all OK
i suppose
and maybe i should
not expect
her
to be moving her creaky
old bones
so much
any
more

that's her opinion,
at any rate,
communicated to me
through the icy stare of her
one good
eye






Photo by Chris Itz





And here's our last poem for the week by Dan Cuddy.



Drizzle

pervading drizzle

not news really
not anything to make a note about

certainly nothing to rhapsodize

nothing to idle away the minutes
postpone the getting ready to leave

nothing to soak in
even if metaphorically

the type of morning
when one wants to resign

the type of welcoming
one dreams about masochistically

but here I am
typing inanities
about the morning's drizzle

it must be psychological pressure
that releases this
just like the barometric pressure releases
that fine sprinkle of a day dampening

always that drizzle of introspective
inertia
oozing its entropy

that sounds too dramatic

inertia leaks out into my idle frenzy

I drizzle my soliloquy
like Hamlet thunders his

the difference between being the "star"
tragic though he is
and an extra

at least Rosencrantz and what's his name
had lines

I drizzle
a force of nature
introspecting
a point of view
leaking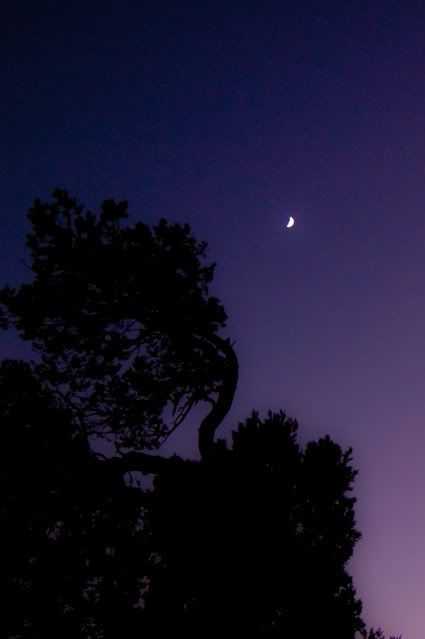 Photo by Chris Itz





Change is not always easy for me.



the cheatin' kind

i've been skipping out
on my old place where, for years,
i went for my first morning coffee,
where day after day, everyday,
between 6 and 7 am i'd show up
and they'd already have my coffee
set up on my regular table
and everyone would be greeting
me with a smile and a good morning

instead, for a couple of weeks now,
i've been going to a new place
for my first morning coffee, a place
where they bring my coffee to my
regular table as soon as they see me
walking in the door, and they greet me
with a smile and a good morning...

and the coffee is much better there,
and they have much better lighting
and a nice view and WIFI and
i get a 10% discount
on breakfast
because i'm old and...

i went back to my old regular place
yesterday morning
where i was treated like a hero
back from the wars

i'm at my new regular place
this morning

and it feels the same as if
i was cheating
on my
wife






Photo by Chris Itz





The next poem is by David St. John, from his book Study for the World's Body, published by HarperCollins in 1994.

St. John was born in Fresno, California, in 1949, and educated at California State University, Fresno, where he received his B.A. In 1974, he received an M.F.A. from the University of Iowa. He is the author of six books of poetry. His awards include the Discover/The Nation prize, the James D. Phelan Prize, and the prix de Rome fellowship in literature. He has also received several National Endowment for the Arts Fellowships and a Guggenheim Fellowship. St. John previously taught at Oberlin College and The John Hopkins University and currently teaches in the English Department at University of Southern California, Los Angeles. He served for many years as poetry editor of The Antioch Review.



Last Night, With Rafaella

Last night, with Rafaella,

I sat at one of the outside tables
At Rosati watching the ragazzi on Vespas
Scream through the Piazza del Popolo

And talked again about changing my life,

Doing something meaningful - perhaps
Exploring a continent or discovering a vaccine,
Falling in love or over the white falls
Of a dramatic South American river! -
And Rafaella

Stroked the back of my wrist as I talked,

Smoothing the hairs until they lay as quietly
As wheat before the old authoritarian wind.

Rafaella had just returned from Milano
Where she'd supervised the Spring collection
Of a famous, even notorious, young designer -

A man whose name brought tears to the eyes
Of contessas, movie stars, and diplomats' wives
Along the Via Condotti or the Rue
Du Faubourg-St-Honore.

So I felt comfortable there, with Rafaella,
Discussing these many important things, I mean
The spiritual life, and my own
Long disenchantment with the ordinary world.

Comfortable because I knew she was a sophisticated,
Well-traveled woman, so impossible
To shock. A friend who'd
Often rub the opal on her finger so slowly

It made your mouth water,

The whole while telling you what it would be like
To feel her tongue addressing your ear.

And how could I not trust the advice
of a woman who, with the ball of her exquisite thumb,
Carefully flared rouge along the white cheekbones
Of the most beautiful women of the world?

Last night, as we lay in the dark,
The windows of her bedroom open to the cypress,
To the stars, to the wind knocking at those stiff
Umbrella pines along her garden's edge,
I noticed as she turned slowly in the moonlight

A small tattoo just above her hip bone -

It was a dove in flight or an angel with its
Head tucked beneath its wing,

I couldn't tell in the shadows...

And as I kissed this new illumination of her body
Rafaella said, Do you know how to tell a model?
In fashion, they wear tattoos like singular beads
Along their hips,
but artists' models
Wear them like badges against the daily nakedness,
The way Celestine has above one nipple that
Minute yellow bee and above
The other an elaborate, cupped poppy...

I thought about this,
Pouring myself a little wine and listening
To the owls marking the distances, the geometries
Of the dark.
Rafaella's skin was
Slightly damp as I ran my fingertip
Along each delicate winged ridge of her
Collarbone, running the harp length of ribs
Before circling the shy angel...

And slowly, as the stars
Shifted in their rack of black complexities above,

Along my shoulder, Rafaella's hair fell in coils,

Like the frayed silk of some ancient tapestry,
Like the spun cocoons of the Orient -
Like a fragile ladder

To some whole level of the breath.

Rome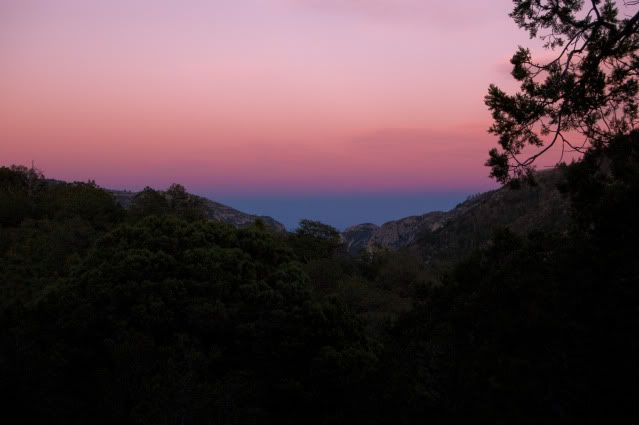 Photo by Chris Itz





I finish off the week with six little barkus, a form I invented and I love, not least because they're a surefire cure for writer's block.



6 by 6 by 10

thin girl
sweeps
dark hair
curls
across shy
brown shoulders

~~~~~~

dreams lost
remembered
as a dread
feel
lurking
in shadows

~~~~~~

soft
slope
of the singer's
ass
rises
above
her jeans

~~~~~~

old lady -
small grocery
bag
held tight -
crosses the
street

~~~~~~

blue sky
sliced
into electric
corridors
by crackling wires
overhead

~~~~~~

my red car
soaks in
autumn
sun
a transitory
fireball









As I mentioned at the beginning of this post, "Here and Now" will be absent for the next couple of weeks, but we will be back.

Until we are, remember the "Here and Now" mantra - all the material included in this blog remains the property of its creators. The material produced exclusively by me is available to anyone who might want it, though I do expect to be credited and will hold my breath until my face turns blue if I'm not.

I am allen itz, producer and owner of this blog, and that's just the way it is.