Black (and white) Friday
Sunday, November 29, 2009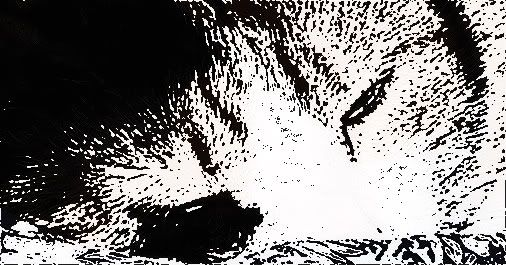 IV.12.1.





Stuck, now, in that trough between Thanksgiving and Christmas when everyone around me seems manic-depressive, Christmas-frantic one moment, Christmas-gloomster the next. I'm doing my best to ignore it.

Here's the line-up. Hope you enjoy.




David Lehman
May 27
June 1
June 5
June 6
June 8

Me
watcing Reba sniff the grass

Marina Tsvetaeva
From Poem of the End, Sections 1-4, 14

Sue Clennell
Angry young girls

Juan Felipe Herrera
Giraffe on fire

Me
my front porch cat is a ham

e. e. cummings
Several sections from Part III of etcetera - the unpublished poems

Jan Napier
Looted

Gary Soto
A Simple Plan

Me
clocking in

Dan Gioia
Los Angles After the Rain

Jan Napier
Harsh White Light

Wendy Cope
Advertisement
On Finding An Old Photograph

Me
Cave Men

Sue Clennell
Hades in the suburbs

Me
a soldier in the cause

Jan Napier
Country Communion

Me
redhead clowns

Ku Sang
Springtime Dances
Spring Washing

Me
i might just do it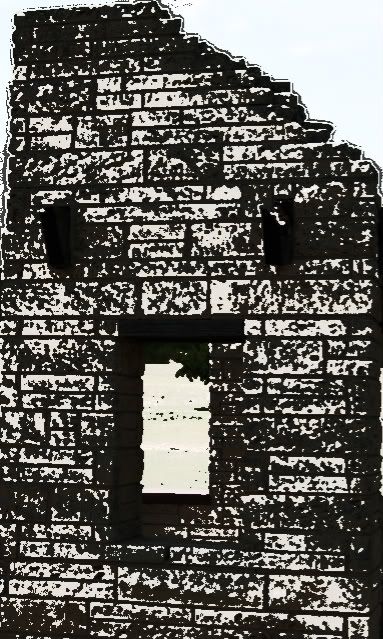 I'm starting this week with poems by David Lehman from his book, The Daily Mirror, A Journal in Poetry, published by Schribner Poetry in 2000.

I've been accused of relying to much on "diary poems," telling people through my poems way more than anyone wants to hear about the experience of being me. Poet and editor Lehman, currently on the core faculty of the graduate writing programs at Bennington College and The New School, goes me one further with a book that is literally a day to day diary in verse. He also has a much more interesting life than mine, providing himself more of an excuse for the diary than me.

Here are several poems, starting on May 27th of his life and moving forward for a couple of days.



May 27

Movies are meant to be seen
when you're alone especially
when you're living in England
and wishing you were in France
so you go to Le Bonheur and
memorize the dialogue then you go
to France and see American films
and study the French subtitles
which teach you how to behave
it's enjoyable to make
global generalizations on
the basis of haphazard observations
the English value gardening over cooking
ergo their idea of wickedness is
bad manners while the French
idea of wickedness is bad taste
and in the movies the man kissing the woman
says "don't believe me though
I never lie" I've always wanted to say
that to a girl if I tell you
I love you don't believe me


June 1

The new day (a gray streak
of light) begins with
the bubbles still in
last night's soda water
in my glass by the bed
I've got to pack pick up
a rental car load it and
drive up to Ithaca it'll be
good to be in the big house
but I don't want to leave
hard as it is to live in
this city I'm still a sucker
for the lights of Amsterdam
Avenue the bright yellow of
taxis in snow I feel like
a runner with a big lead off
first base who slides into second
and when the catcher's throw
skips into center field he hustles
to third his uniform streaked
with dirt he's safe


June 5

If I write another
poem about Ithaca
let it be called
"Chance of a Shower"
no Korean restaurant
dispenses cherry
lime rickeys here
but if you bring
the white creme de
menthe I'll meet you
halfway with brandy
and make us stingers
you saw an osprey
a kingfisher two
red-tailed hawks
and four blue herons
in the Dryden wetlands
Renee you've become
quite a birdwatcher
and if a friend calls
and says "we've got
to talk" it can mean
one thing only you
haven't won the lottery


June 6

No two are identical though
they begin from the same
point in time the same point in
the dream when the radio shuts
itself off in the middle of
"Just in Time" (Sinatra version)
the curtains are blowing in
and the driver of the hearse
outside looks up and says "Room
for one more" and now you
know what kind of hospital you're in
and you must escape from it
by acting "normal" pretending there isn't
a conspiracy against you as Dead of Night
shifts into Shock Corridor
there are a dozen versions of this dream
I keep thinking of what Ashbery said
about escapism he said we need
all the escapism we can get
and even that isn't going to be enough


June 8

It's three days from my birthday
I think I'll rent Doctor Zhivago
tonight (Hilton Obenzinger said
he liked the music) and read the novel
today and write a poem tomorrow about
the Russian Revolution as performed
by the students of Columbia College
in 1967 Michael Steinlauf had a beard
David Shapiro a mustache Les Gottesman
went to Poland for the summer
and Hilton Obenzinger bought a pound
of ground chuck and walked to Hamillton Hall
where a class on Plato was in progress
he threw the meat into the room
yelled "Meat" and ran away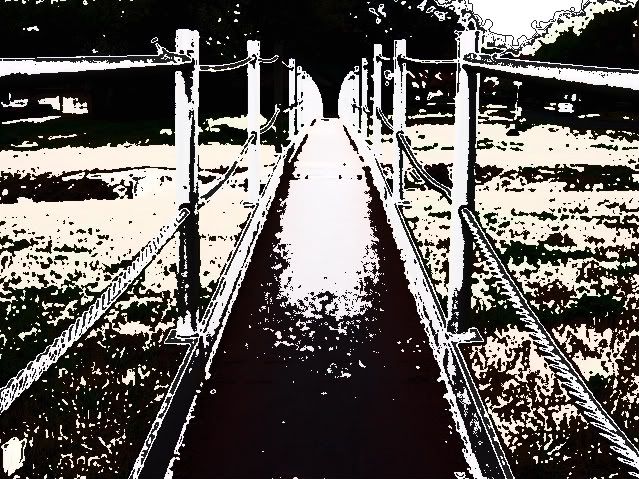 I got into a kind of pet-centric mood last week and wrote several poems that began with one or more of the animals that share my life.

This is the first one



watching Reba sniff the grass

a clear cool day,
too good not to be out in,
so Reba and i took a little longer
with our walk
than usual

usually Reba slows down a bit
after her initial excitement,
but today, this beautiful day,
she was frisky
and eager from start
to finish,
her nose buried
deep
in the grass,
her nostrils twitching,
delicate
little shivers,
as she makes minute
adjustments,
pushing the grass
this way and that,
searching
for the clearest scent

like a jeweler
bent over a fine gem,
loop
to unblinking eye,
studying each facet,
looking for a purity
that will make him
draw back his breath
in wonder

i watch and wonder, too,
how it must be
to be
so open to sensation,
to be so filled in the
morning
with such joy of
discovery

ahh,
success,
a tiny bit of something
dead,
or, in her lexicon,
food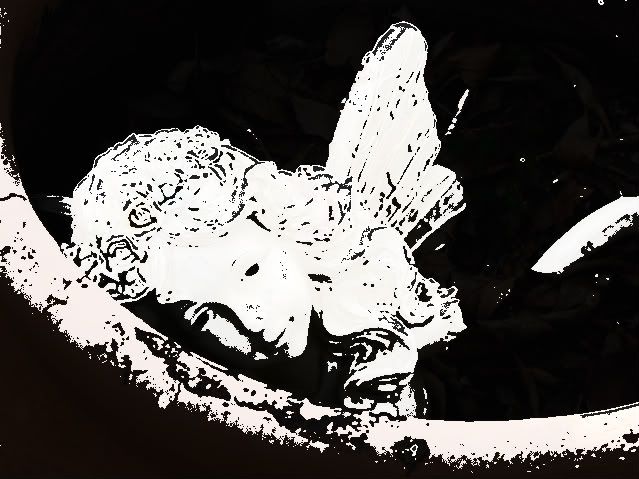 One should not look for humor from Russian poets; even the cyrillic alphabet looks harsh and foreboding. But then the last hundred years of Russian history is not likely to produce much humor, except of the blackest kind.

Marina Tsvetaeva, born in Moscow in 1892, is not an exception to the rule. She wrote her long narrative poems while in and out of exile most of her life, eventually committing suicide in 1941, at the onset of World War II.

Poem of the End is her most acclaimed work. Consisting of 14 sections, some quite long, it is not a poem I can include in its entirety here. Instead, I'm presenting several sections from the beginning and the final, ending section of the poem. You'll have to find the poem yourself to find out what happens in between.

The poems in the book, published by Ardis Publishing, were translated by Nina Kossman.



Poem of the End

1

In the sky, rustier than tin,
Is a lamppost like a finger.
He rose at the appointed place,
Like fate.

"Quarter to. Have I kept you...?"
"Death cannot wait."
Exaggerately smooth,
The doffing of his hat.

In every eyelash, a challenge.
The mouth, contorted.
Exaggeratedly low,
His bow.

'Quarter to." "On the dot?"
His voice lied.
My heart - fell. (What's with him?)
My brain: a signal.

__________

Sky of bad omens.
Rust and tin.He waited at the usual spot.
Six o'clock.

This soundless kiss:
The stupor of the lips.
Thus - empresses' hands are kissed
Thus - dead men's hands...

A hurrying laborer
Elbows my side.
Exaggeratedly dull,
The train-whistle howled.

Howled - yelped like a dog,
On and on, angrily.
(The exaggeration of life,
In the final hour.)

What yesterday was waist-high
Suddenly reaches the stars.
(Exaggerated, that is:
To its full height.)

Thinking: darling, darling.
"The time?" "Seven."
"To the movies, or?"
(Exclaiming) "Home!"

2

Gypsy brotherhood -
This is where it led!
Like thunder on the head,
Or a naked blade,

All the terror
Of anticipated words,
Of a house collapsing,
That word: home

__________

A lost spoiled child
Wailing: Home!
A one-year-old:
"Give me! Mine!"

My brother in sin,
My fever and fervor.
The dream of running away
The way you dream of home.

_________

Like a horse jerking at its tether -
Up! - and the rope in shreds.
"But we have no home!"
"Ah, but we do. Ten paces away.

The house on the mountain." "Not higher up?"
"The house at he top of the mountain,
The window under the roof."
"Burning not only with the light

Of dawn?" "So we start over again?"
"The simplicity of poems!"
Home means: out of the house
And into the night.
(Oh, whom shall I tell

My sorrow, my grief,
Horror, greener than ice?...)
"you've been thinking too much."
Pensively: "Yes."

3

The embankment. I keep to the water -
A dense thickness.
The hanging gardens of Semiramis,
There they are!

The water - a steely strip of it,
Deathly pale.
I stay with it like a singer
Sticks to the score; like a blind-man

Sticks to the edge of a wall...You won't turn me back?
If I bend down, will you hear?
I stay with it, the quencher of all thirsts,
Like a sleepwalker sticks to the edge

Of a roof...
Oh, but it's not the water
That makes me shiver - I was born a naiad.
To hold onto the river, like holding hands
When your lover's here

and faithful.
The dead are faithful.
Yes, but not all in the same casket...
On my left side, death; on my right -
You. My right side seems dead.

A vivid sheaf of light
Laughter, like a toy tambourine.
"We need to have a ..."
(shivering).
"Will we be brave?"

4

A wave of blond fog
Like a gauzy flounce.
Too much beathing, too much smoking,
But mainly too much conversation!
What's that smell? the smell of haste,
Of connivance and petty sins,
Of business secrets
And ballroom powder.

Family men who play the field,
Beringed, respectable boys...
Too much joking, too much laughing,
But mainly - too much calculation!
big notes and small ones,
Keeping their noses clean.
...The smell of business deals
And ballroom powder.

(Aside - is this our house?
I'm not mistress here!...
One bent over his checkbook,
Another over a kid-gloved hand,
And that one working over
A cute foot in patent-leather.
...The smell of business marriages
And ballroom powder.

A silver notch in the window -
The Star of Malta!
Too much stroking, too much groping
But mainly - too much squeezing.
(Yesterday's left-overs,
But who minds the smell?)
...The smell of business swindles,
And ballroom powder.

The chain's too short?
At least it's platinum, not steel!
Their triple chins shaking,
Like calves they eat their
Veal. Over a sweet neck -
The devil, a gaslight.
...The smell of business failures
And of a certain powder -
Manufactured by Bertold Schwartz,
a man of many gifts,
And a benefactor of mankind.
"We need to have a talk."
Will we be brave?

14

the descent like a sheep -
Path. City noise.
Three tarts come towards us.
Laughing. at your tears.

They laugh, their wombs like ripe noon,
Their swelling crests of waves ,
They laugh at your unseemly,
Disgraceful, male -

At your tears, visible
Through the rain like welts;
Like pearls, shameful
On a warrior's bronze.

At your first and last
Tears - Let them flow!
At your tears, the pearls
In my crown!

I won't lower my eyes.
I stare through the downpour.
Stare, puppets of Venus,
Stare! This bond

Is closer than
Luring and laying.
Even the Song of Songs
Yields to our speech.

To us, obscure little birds,
Even Solomon bows,
For our weeping together
Surpasses a dream.

So, into the hollow waves
Of darkness - hunched over -
Without a sound, without a trace,
As a ship sinks.

Prague, 1 February 1924 - Ilovisci, 8 June 1924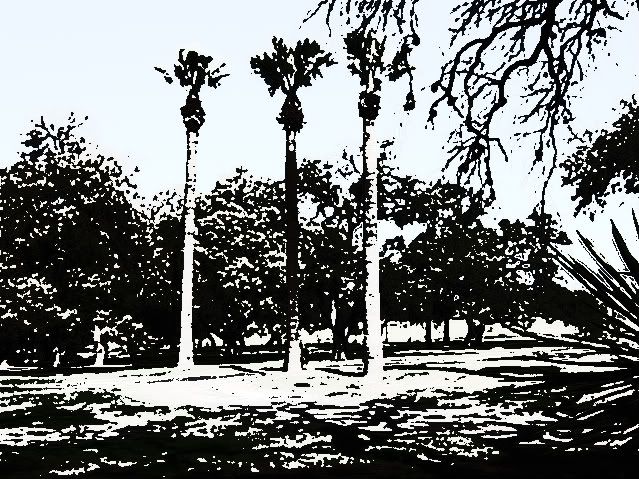 We have several poem this week from two more of our Australian friends, both, in this case, from Western Australia.

The first of the two is Sue Clennell. She has two poems; this is the first. Its initial publication was in Speedpoets.



Angry young girls

Angry young girls
come out at night
to bury the bogey man,
buy houses bite necks
gatecrash glass ceilings
with back lane ladders
write graffiti on boys' hearts.
Chic to the bone they
taste of ginger salt and sand,
wind snakes around wrists
dip their toes in stock markets and
keep love letters in kitchen drawers
next to the corkscrew.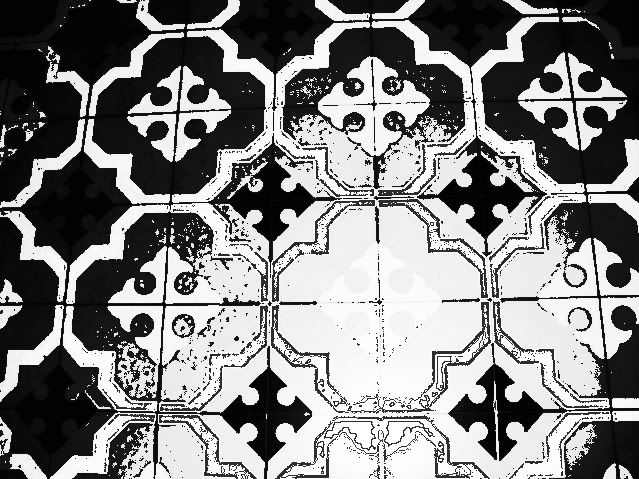 My next piece is by Juan Felipe Herrera, from his book Giraffe On Fire, published by The University of Arizona Press in Tuscon in 2001.

Luckily, I don't believe in labeling things because, if I had to label what Herrera does, I wouldn't have a clue what to call it. And, the truth is, I also only have a vague idea of what Herrera is talking about most of the time, but his images are so bright and unexpected and vivid that knowing what he's saying seems unimportant.

The title piece of the book is a long, multi-part narrative, much too long to use in its entirety here. Instead, here's the first section.



Giraffe on Fire

1

I sit on a gold vestibule. It isn't me.

This wavy swan to my naked left comes up to my bad eye. My dead eye.
Catalonia, in its sacred and tiny voyage under the tectonic plates of Dali's
edible sea. Swan's talons. Cobalt blue and geometric. Gold pearls and an
inverted eggshell. My childhood, my little red daily missal, my edge of
Plexiglas water. My breasts and my shoulders are sculpted and small. I raise
my leg as I hold an invisible oblong figure in front of me. It is my gaze.
Naked as Gala, Dali's lover: I know nothing. Nothing of Spain or its green-
mantled skies. I live in a split sky. Yellowish without a sun, yet the sun
envelops the firmament. The bottom is blue, then convex with a woman at
the center. Mexico, Cortez, Malinche. East Los Angeles. San Francisco. El
Paso, yes, the gate of all Mexican dreams - this soft animal, jagged with
ragged dots behind its back that leads to a holy shrine. A wax cross always
before me. I sit upright. Floating, my head tilted to the left. This is the
proper stance in America, an adequate sexual crust that I eat as I ascend
into the sky. It is not necessary to understand what is below me.

You must open your legs. You must figure that the hard orange colors from
your bill, then the black protrusion. This is innocence. I was born there. A
fortune was discovered on my skin. My mother took me away one night.
An egg was delivered, then tossed over a bridge. It cut into the waters, a
shape of a man with tinted skin and a jelly heart. What could he do? He was
alone inside the small canoe. What did he have? He had paints and a loaf of
pumpernickel. He wanted to reach down into the water. The belly below
him, floating up. Gala in white, in seaweed, in parables from Ezekiel and
Port Ligat. Gala was elsewhere. Above him, as always. In front of him. As
always. In a shrunken room dug into the bowels of a West Coast barrio.
The barrio was insignificant. The fragrance was central to his existence.
This is my language. There are no codes. she sits there. That is all. In
eclips. In fission. Hiroshima, Iraq. The San Joaquin Valley. In leather rubies
and grape pesticides. Alive and willing, still. She is traveling sideways, onto
Desolation and Desire. Avenues, voyages ripped from Cadiz and Cadaquez.
Moors and Jews come to her.

This was my beginning. In the fields,
lost in the deserts of California. Many years ago.









Here's another of the pet poems, this one about the young cat that guards my front door.



my front porch cat is a ham

front-porch kitty,
named Billy Goat
because of a little black patch
under her chin that looks like
a goatee, always runs out
to meet me every time
i drive up, not, it seems,
because she wants to be petted,
but only because she
wants me to watch as she eats

now
it's not that she wants me
to give her food, since, because
she doesn't seem to want to eat
without an audience, some of the food
i put out in the morning is usually
still there in the evening

i'm worried that
if we decide to go away
for a week or two and i'm not there
to watch her eat several times a day,
she'll starve to death

and,
speaking of watching others eat,
i'm having lunch today
with a long-absent friend
and since we haven't seen each other
in thirty years and since just about
everybody we ever both knew
is dead, it's likely we're not going to have
a lot to talk about and i'm thinking lunch
is mostly going to be about watching
each other eat
though i'm not expecting to enjoy it
as much as Billy Goat appears to,
not being nearly the ham she is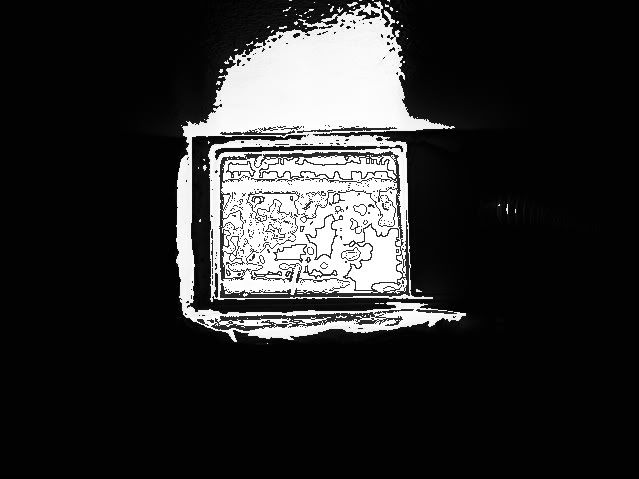 Next, I have e. e. cummings, from the collection Etcetera - the Unpublished Poems, two poems from section III of the book.



III

8

look
my fingers,which
touched you
and your warmth and crisp
littleness
-see?do not resemble my
fingers. My wrists hands
which held carefully the soft silence
of you(and your body
smile eyes feet hands)
are different
from what they were. My arms
in which all of you lay folded
quietly, like a
leaf or some flower
newly made by Spring
Herself,are not my
arms. I do not recognise
as myself this which i find before
me in a morror. I do
not believe
i have ever seen these things;
someone whom you love
and who is slenderer
taller than
myself has entered and become such
lips as i use to talk with
a new person is alive and
gestures with my
or it is perhaps you who
with my voice
are
playing.


9

when of your eyes one smile entirely brings down
the night in rain over the shy town of my mind
when upon my heart lives the loud alive darkness
and in my blood beating and beating with love
the chuckling big night puzzles asquirm with sound
when all my reaching towers and roofs are drenched with love
my streets whispering bulge my trembling houses yearn
my walls throb and writhe my spires curl with darkness

then in me hands light lamps against this darkness(hands here
and there hands go thither and hither in my town)

carefully close windows shut doors









Now here's Jan Napier, our second poet from Western Australia this month.

Jan travelled the length and breadth of Western Australia for 20 years, working in Side Show Alley (the Oz term for Midway). Her experiences are summed up in her book All The Fun Of The Fair, and now she has turned her attention to poetry.

Her poem was first published in Speedpoets.



Looted

Dreams of elsewhere and blue fires
clove hitched to bad mirrors
reflect pickled images of a far off hearth
and his swell bellied welcome.
Bars shriek to the sailor
seagull the dock lamp the deeps
follow the tobacco and fish gutted stars.
Cross pendulum oceans of cat's eye and sin
singed with a language unsullied by mercy.
Map a port hyphenated by umbral arrivals
upon a tide poppied with cutlass and crimson.
Hiss the bone burn of a door ajar.
Kitchen and cot have southerly swung
flies hymn and church the cold worm curl.
Its seams untacked tomorrow yaws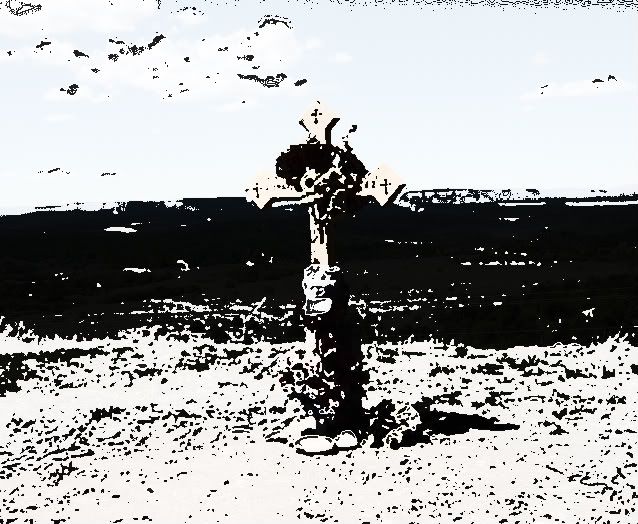 I'm back this week with another piece by National Book Award finalist Gary Soto from his book a simple plan. The piece is the book's title poem.



A Simple Plan

To get rid of
A dog, you put on
Your brother's shoes,
Slip into a shirt
Hanging on a nail
In the garage,
Smack dad's hair oil
Into your dirty locks,
The scent of confusion.
You call, Let's go, boy,
And with the
Dog's neck in
A clothesline noose,
You follow your skinny shadow
Down the street
And cut through
A vacant lot,
Same place
Where you stepped
On a board with a nail
and whimpered home,
The board stuck
like a ski to your shoe.
You walk past
The onion field,
Little shrunken heads
Hiding hot, unshed tears,
And stop at the canal.
The dog laps water,
Nibbles a thorn from his paw,
And barks at a toad
In the oiled weeds.
The sun's razor
Is shining at your throat,
and wind ruffles
Your splayed hair,
Where a hatchet
Would fit nicely -
You feel the sharpened
edge of guilt.
Come on, boy
You say and leap
On slippery rocks
Set in the canal.
You stop to
Look inside an abandoned
Car with a pleated grill -
Three bullets holes in the door
On the driver's side.
You think, Someone
Drove this car
Here and killed it.

You brave another mile.
When you arrive
The dog prances with
Joy. What is it?
A jackrabbit in
The brush? Feral cat
Or stink birds? You pick up
A board, one just a little
Smarter than the one
That nailed you with pain.
With all your strength,
You hurl it end over
End. The dog knows
What to do. He runs
After it. Time for you to spin
On your heels and, arms
Kicked up at your side,
Lungs two bushes
Of burning fire,
Get back home.
That night it's steaks
On a grill, a celebration
Because someone
In the family won
A two-hundred-dollar lottery.
You eat to the bone
And then nearly
Choke on the gristle.
You drag your full
Belly to the front
Yard, and stake
Yourself on the lawn.
The neighbor's porch light
Bursts on, and a shooting
Star cuts across the sky -
You touch your throat
and think, something just died.
You lay with hands
Laced behind
Your closed eyes
You see him, a nail
In his bloody paw,
A board in his mouth,
And shooting stars
Passing over the curves
Of his wet pupils.
If you were a better person,
You would stab
Your own foot
And let him pick up a scent
Back home.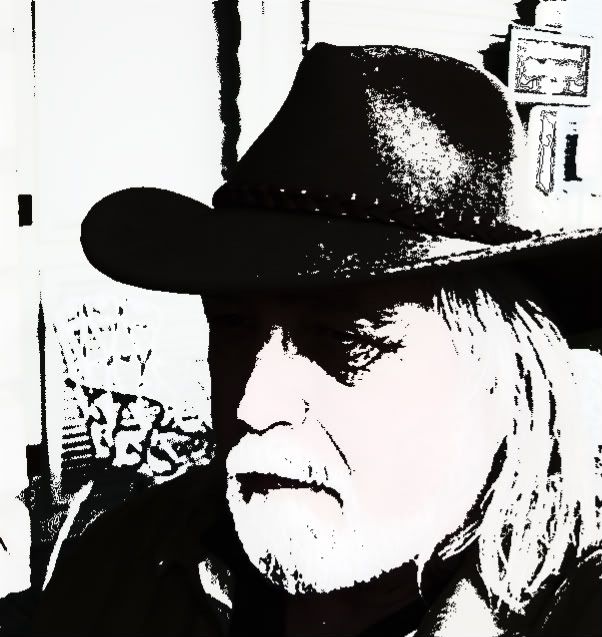 Now it's back to Reba for this one.



clocking in

in the little town
where i grew up
we had Sheriff Jake Kane,
well-oiled 45 on his hip,
tall, broad-shouldered, craggy-faced
under a wide-brimmed stetson,
who slept through the night
just like all the rest of us,
except for the town's night watchman,
an 88-year-old guy who made his rounds
downtown, clocking-in at his check points,
seeing to the security of the city
through the dark hours, unless
there was some kind of shooting
or knife fight
at one of the bars out by the tracks
that required waking the sheriff
to go out and knock some heads together

i think of those days
and that old watchman as i walk Reba
in the morning, taking our normal route
where she has her clock-in points all along the way,
places where, everyday, she stops and sniffs,
checking out whatever it is she checks out
when she stops and sniffs (i imagine a kind of
telegraph offices where messages are sent
and received day to day) and like the watchman
there is no lollygagging between points, as, with
her gaze intently directed ahead and her step quick
and precise,
we advance the tour according to her own schedule

our route never varies, except for one time
i took the tour backward, beginning where we
usually finish, ending where we usually start,
and she kept looking up at me the whole way,
her expression clearly showing her disgust
with the way
i was screwing up the whole thing

like the watchman she is intent and loyal
to her route, unless, like the watchman
she sees something out of place along the way,
a piece of paper, lets say, that wasn't there yesterday,
because,
like the watchman, all things of a suspicious nature
was be investigated

it's part of the job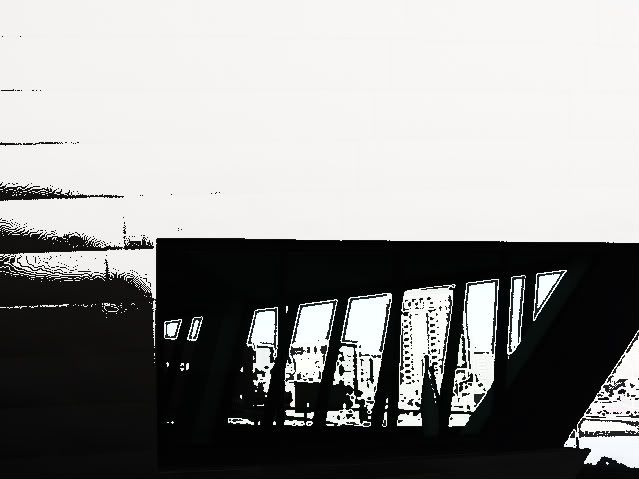 The next poem by Dana Gioia, from his book The Gods of Winter, published by Graywolf Press in 1991.

Gioia was born in Los angeles in 1950. He received his B.A. and M.B.A. degrees from Stanford University. He also has an M.A. Comparative Literature from Harvard University. At the time he published this book, he was a business executive in New York. He has since set aside his business career, devoting his full time to writing and the arts, and just this past year, completed a full, and successful, term as Chairman of the National Endowment for the Arts.



Los Angeles After the Rain

Back home again on one of those bright mornings
when the city wakes to find itself reborn.
The smog gone, the thundering storm
blown out to sea, birds
frantic in their joyous cacophony, and the mountains,
so long invisible in haze,
newly risen with the sun.

It is morning snatched from Paradise,
a vision of the desert brought to flower -
of Eve standing in her nakedness,
immortal Adam drunk with all
the gaudy colors of the world,
and each taste and touch, each
astounding pleasure still waiting to be named.

The city stirs and stretches
like a young man waking after love.
Sunlight stroking the skin and the
promiscuous wind whispering
"Seize the moment. Surrender to the air"s
irrefutable embrace. Trust me that today
even seduction leads to love."

Too many voices overhead. Too many scents
commingle in the stark perfume
of green winter freshened by the rain.
This is not morning for decisions.
A day to ditch responsibility, look up
old friends, and dream
of quiet love, impossible resolutions.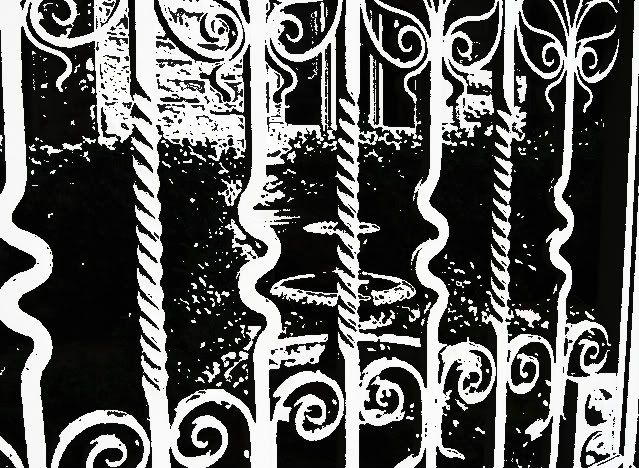 Here's a second poem for this week from our Western Australia friend Jan Napier, first published in Tamba.



Harsh White Light

Out in this harsh white light
secrets sear shrivel scatter
like kangaroos before the rifle.
Shadows sharp as scalpels
cut out the indefinite article
define edges separate the infinite
from matter subject to laws corporeal
excise or expose imperfection
in a paranoia of normality
the way hot blood sucks into sand.
Radiation insists on revelation.
Transition slices the instant
each detail etched in high relief
like the sirrush and rimi
incised upon Babylon's Ishtar Gate.
There are on grey areas
out in this harsh white lite.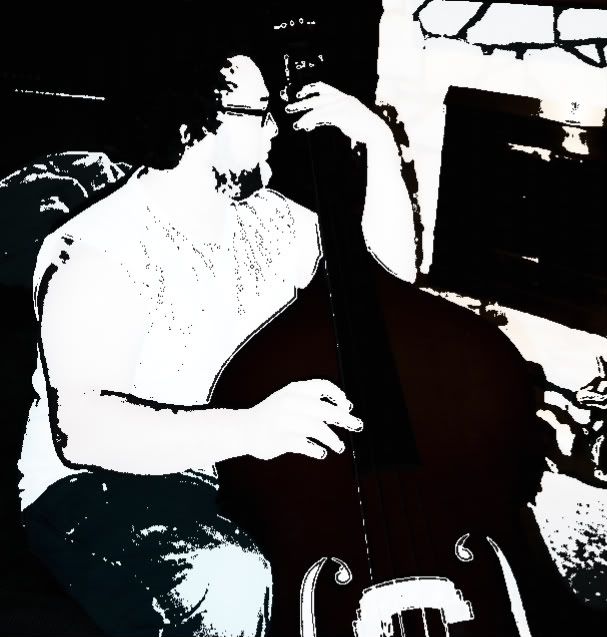 Next I have two short poems by Wendy Cope, from her book Making Cocoa for Kingsley Amis, a tiny book published by faber and faber in 1986.

Cope was born in Kent. After university she was for fifteen years a primary school teacher in London. In 1987, after publishing this, her first book, she received a Cholmondeley Award for poetry and in 1995 the American Academy of Arts and Letters Michael Braude Award for light verse.



Advertisement

The lady takes The Times and Vogue.
Wears Dior dresses. Gucci shoes.
Puts fresh-cut flowers round her room
And lots of carrots in her stews.

A moss-green Volvo, morning walks,
and holidays in guadeloupe;
Long winter evenings by the fire
With Proust and cream of carrot soup.

Raw carrots on a summer lawn.
Champagne, a Gioconda smile;
Glazed carrots in a silver dish
For Sunday lunch. They call it style.


On Finding An Old Photograph

Yalding, 1912. My father
in an apple orchard, sunlight
patching his stylish bags;

three women dressed in soft,
white blouses, skirts that brush the grass;
a child with curly hair.

If they were strangers
it would calm me - half-drugged
by the atmosphere - but it does more -

eases a burden
made of all his sadness
and the things I didn't give him.

There he is, happy, and I am unborn.










And then, there's Kitty Pride, who showed up at our back door years ago and stayed since. She is now a retired cat and does only retired-cat things. Mostly that means she sleeps all day on my recliner. It doesn't bother her if I'm already in the chair - she just sleeps on top of me.



cave men

Kitty Pride,
my old, going on
ancient,
Calico, being like
all cats
of French heritage
with a C'est la vie attitude
about all the things
that drive dogs crazy
with worry, didn't do much
when she was young
and does next to nothing
now that she's old, getting up
twice a day from the little cave
i make out of pillows for her
in the morning, waddling, with
hanging belly flaps wagging
side to side, once a day
to the food dish and once a day
to the litter box, the rest of the time
a happy little feline asleep
in the dark and quiet of her cave

safe, she knows, from all the
ills and interruptions that might
otherwise plague an old cat's life

like those people so frightened
by the threat from evil terrorists
if we try and execute the creatures
responsible for flying into the towers
on that day in September
right there in New York where
they committed their crime
against us - so much safer they say
if we hide this all away in that cave
we have on that faraway island
run by those people we don't like
so who cares about them, anyway

fearful people, like Kitty Pride,
hiding in the dark of their
cave

cowardly people,
eager to fight any war
as long as it's at least 3,000 miles
from their cave
and they don't have to go there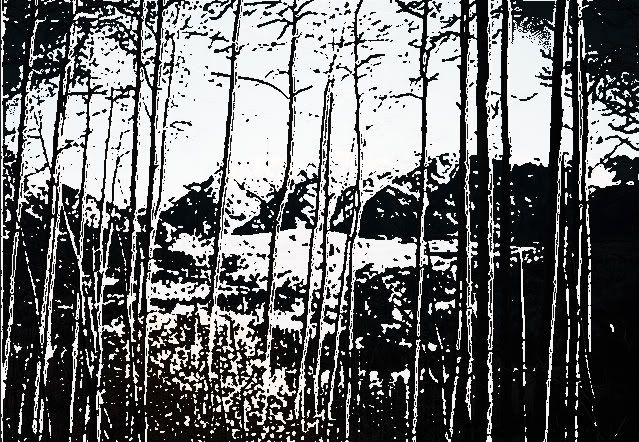 And now, my second poem this week from our friend Sue Clennell.



Hades in the suburbs

In the background Santana plays Smooth.
It's hot and people are bursting like grapes.
There's blood on the bus stop
for lack of cigarettes,
for fury flares like a match
in this eye of a cyclone waiting to happen.
Thirty eight, thirty nine, forty,
and still counting.
When a city is hot the snakes come out.
In a city without guns,
cricket and baseball bats, knives and broken bottles,
king hits predominate.
Shoppers pick up half-price Christmas cards
with scenes of snowmen and robins.
Fish and chips, vinegar or salt, sour cream or tomato
sauce,
sticky date pudding, and on such nights you see
that the stars really do glitter.
People walk by the smell of the sea
listen for thunder.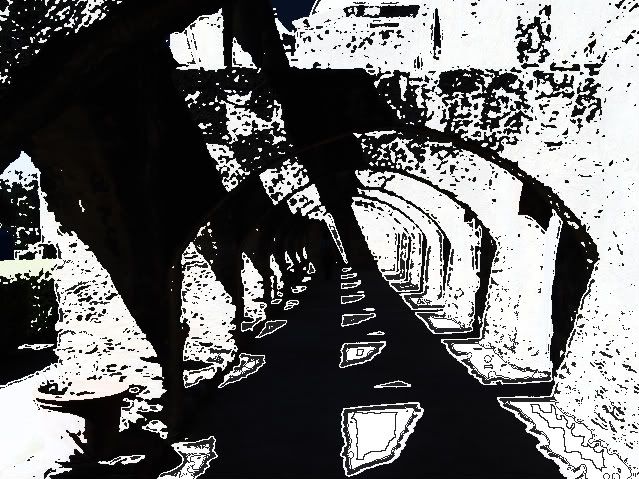 Of course, no week can go by without a good rant.



a soldier in the cause

i never had
any belief in god
deeper
than those sweet years
when the conviction
that Santa was coming
sustained me
through the dry
South Texas summer

i maintained
all the forms of belief,
going to church every Sunday
like i had to,
closing my eyes tight
while everyone prayed,
wondering
what the big deal was

growing up,
non-belief was not a thing
to talk about - i didn't meet
a professed non-believer
until i was a teenager -
and for years my own views
were not something i
talked about - first,
when i was young, out
of fear of being different
when different
wasn't a good thing
to be

later,
expressing my disbelief
seemed impolite, a challenge
to the most basic elements
of another person's
most enduring beliefs, a feeling
that, while my own disbelief was
no more important to me than
my disbelief
in elves and Tinkerbell,
there were people
whose faith was essential
to their lives, people who
were sustained by their faith
and who, without the faith, would
have been hollow at their core

so for years i avoided talking
about religion, not out of fear
of losing an argument, but
afraid i might win - until one day
it came to me that by my reticence
i was effectively apologizing
for being sane and rational,
enabling this culture of
delusion that spreads so much
of the evil in our lives

believers now complain
there is a war against religion -
if there truly such a war, you can call me,
in my own quiet and politely
civilized way, a soldier in the cause
of peace and reason and true brotherhood
of the human kind - anti-religion at its
most intense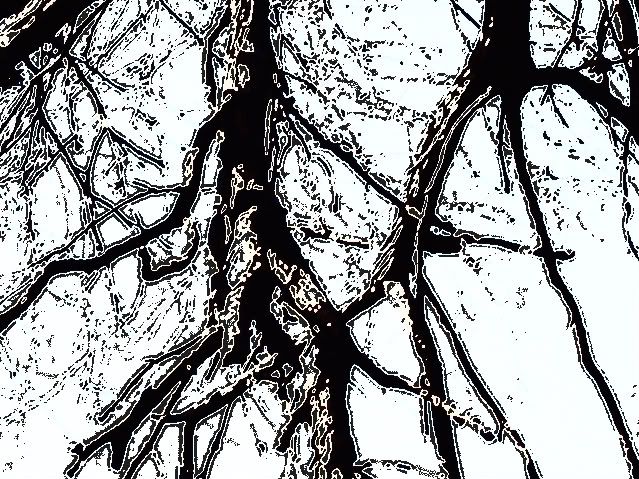 Once more, here's Jan Napier, with her third poem this week. The poem first appeared in The Mozzie



Country Communion

Easy in snaffles
the horses amble

barebacked
flyfretted.

Country coloured
ears flick back
to our voices

hymned
with heat.

Past eucalypts
like unlit candles

and clouds of cockatoos
incensed
by our advance,

they carry us
down to the river.

Cattle
devilhorned

pew the banks.

The sea of red
parts.

We relinquish altitude
gather leathersweat reins

kneel
upstream of muzzle slurp and suck

cup hands
bow heads

Akubra'd yet humble

crow choired
make our communion.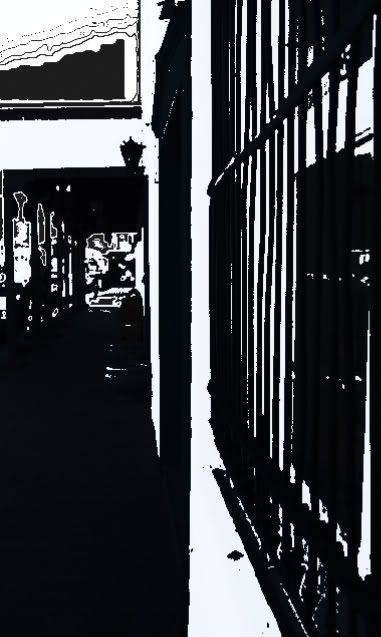 Well, someone has to bring in the clowns.



redhead clowns

burger
and fries
a cinnamon
shake
and a dog with
a bone
a cat on the
phone
and redhead
clowns
giggling in
the diner

welcome home
Mr. Saturday
Night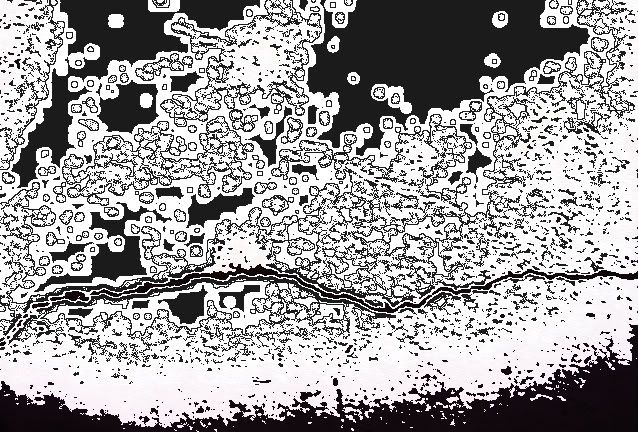 Here are two poems by Korean poet Ku Sang from the collection Wasteland of Fire, published by Forest Books in 1989. The book's poems were translated from Korean by Anthony Teague.

Ku Sang was born in Seoul in a Catholic family. He grew up in North Korea and fled to South Korea before the Korean War. He has the distinction of having been oppressed as a poet and intellectual both by the communists in the north and the early corrupt dictatorship in the south.



Springtime dances

The old plum tree stump,
wimpled in white,
is dancing the dance of the crane.

the towering pine trees,
extending green parasols in either hand,
are performing a waltz.

Weeping willows sway in rhythms free,
bony acacias
rock leafless shoulders,
while bamboos rubbing arms and legs
step it out together.

Along rthe wayside where snow meets the sun
tiny blades of grass, already sprouting,
gently sway.

Seeds,roots, insects,frogs,
that had only been peeping from underground windows
now put on their springtime best,
like actors in backstage dressing rooms.
Now the breath of spring in the breeze
comes gently brushing the naked flesh.


Spring Washing

Along the edge of a barley field
weeping willow trees
dip their tresses in stream.

sunbeams beneath the water,
turned to golden grains of sand, dance
then pause, then flow again.

Hunched like toads
new crawled from the ground,
the village women and girls
attack the springtime washing.

Slip-slop, slip-slop
tacka-tacka-tacka, slosh-slosh,
they beat away
as if pounding out the rice-cake paste.

chick-check, chick-chock,
yick-yeck, yick-yock,
hey-hey, hee-hee! The tongues wag away:

Here's a baby girl born in the year of the horse!
The father-in-law's not too pleased about that!
and here's a mother-in-law too strict by half,
or a cheeky student for a sister-in-law,
but there a husband's gone back after leave,
and as for the gangsters of a certain political party...

In this pleasant scene
there still remain shadows of personal pain
like stains in the embroideries
made by young widows.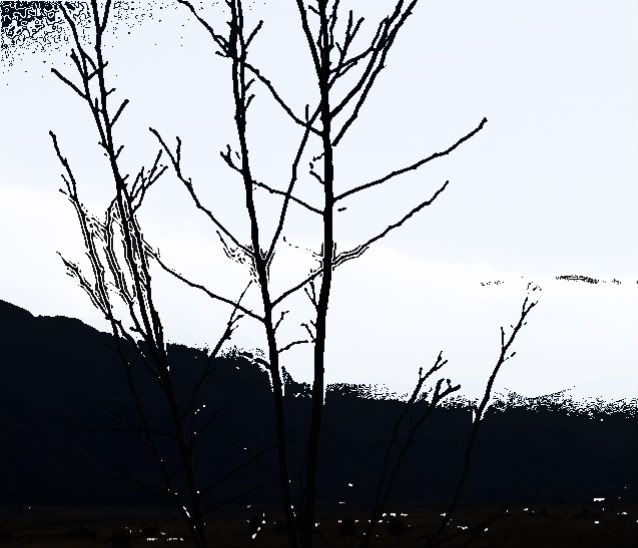 What a great experience I had this afternoon! It will hang on a mental magnet on my mental refrigerator door for some time to come.

The young man could not have picked two names that would please me more.

I'll let the poem tell the story.



i might just do it

working
on next week's blog
at my current favorite
coffee house
i was interrupted
by a fuzzy-bearded
young student from
the college down the
road -

had just read my book
he said
and thought it was great,
a combination of Whitman
and Bukowski, he said

and i could have kissed
him
peach-fuzzy beard
and all

in fact
if he comes back by
i might just do it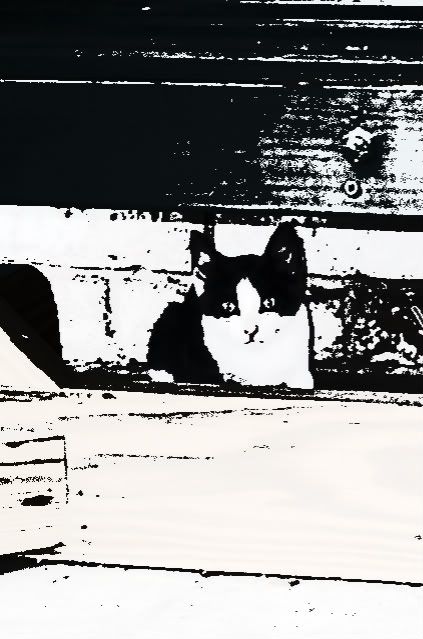 Until next time, remember, all the material in this blog remains the property of those who created it. All the stuff I created is avaible to anyone who wants it. As owner and producer of this blog, I say, make it so. Just get my name right...that's allen itz if you don't mind.