Leaving Summer Behind
Thursday, October 01, 2009

IV.10.1.





I'm thinking of driving up to Galveston tomorrow, so I'm posting tonight, a day early. The last time I was there was a couple of weeks before the last big hurricane, Ike, I think. I drove down the coast from there, passing a lot of places that i'm told are no longer there.Maybe I'll go, maybe I won't.

In the meantime, the beginning of October and fall has begun and I can taste it in the air as we change from the season I hate the most to the season I love the best.

And I'm feeling great, one with the changing seasons.

Here's the crew for this first glorious week.




Virgil Suarez
In the House of White Light
Song to Oxtail Stew
The Great Chinese Poets Visit Havana

Me
rain at sunrise

Paul Hannigan
As If It
As
Dentist to the Slaves of Mr. J-----
Even the Bombardier Has His Sense of Wonder

Dan Flore
letter to Steve

James Galvin
Winer Solstice Full Moon at Perigee
January Thaw

Me
girl, smiling

Galway Kinnel
The Bear

Norman Anderson
Rx Parody

Meleagros
Idea of Beauty

Theokritos
From the Seventh Idyll, Firstings

from Anakreonteia
Rainy Season

Me
the chase

Mary Jo Salter
Expectancy

Margaret Barrett Mayberry
The Coffee House

Shel Silverstein
It's All the Same to the Clam
Monsters I've Met
Put Something In

Me
nothing doing











Virgil Suarez was born in Havana, Cuba, in 1962, and moved with his family to the United States in 1974. He received his M.F.A. in Creative Writing in 1987 from Louisiana State University. He is both an acclaimed novelist and poet, achieving such distinctions as the Florida State Individual Artist Grant, a G. MacArthur Poetry Prize, and a National Endowment for the Arts grant. He has acted as a Mid-Atlantic Arts Foundation Panelist in 2000 and a National Endowment for the Arts Fellowship Panel/Judge in 1999. He lives in Tallahassee, Florida, where he is an associate professor of creative writing at Florida State University.

The next three poems are from Suarez' book, Palm Crows, published by the Universe of Arizona Press in 2001.



In the House of White Light

When my grandmother left the house
to live with my aunts, my grandfather,

who spent so much time in the sugarcane
fields , returned daily to the emptiness

of the clapboard house he built
with his own hands, and he sat in the dark

to eat beans he cooked right in the can.
There in the half-light he thought of all he had lost,

including family, country, land; sometimes
he slept upright on that same chair,

only stirred awake by the restlessness
of his horse. One night during a lightning

storm, my grandfather stripped naked
and walked out into the fields around

the house saying, "Que me parta un rayo,"
may lightning strike me, and he stood

with his arms out, the hard rain pelting
his face, and then the bolts fell

about him, and he danced and cradled
these filaments in his arms, but they

kept falling, these flashes of white light,
and he ran back inside and brought out

an armful of large mason jars my grandmother
used for pickling, and he filled them

with fractal light. Like babies, he carried
the jars inside and set them all about the house

and the house filled with the immense
blinding light that swallowed everything.

including the memories of how each nail
sunk into the wood, the water level rose

in the well, the loss of this country,
the family who refused to accept him now,

that in this perpetual waking, the world
belonged to those who believed in power

of electricity, those moments zapped
of anguish, isolation, this clean and pure

act of snatching lightning out of heavy air,
plucking lightning like flowers from a hillside.


Song to Oxtail Stew

My mother's mother, Donatila,
threw tail chunks into the pot
along with ham hocks, sausage,

sofrito made with peppers, garlic,
onion and chicken broth, and simmered
the concoction for hours. Vapors

rose to the ceiling rafters, swirling,
and my grandmother sat me
on her lap and read the smoke.

When it said hambre, she closed
her eyes, when it said sequia,
she held her breath, when it said

tristeza, she clutched her heart.
She knew her stew was ready
when everyone hungry waltzed

into her kitchen, lured by scent
and all the singing of oxtail bones
clanking against the sides of the black pot.


The Great Chinese Poets Visit Havana

Imagine Tu Fu and Li Po, for they have come
to the island to lecture on the beauty of rice,

the calligraphy of desire, the way a bamboo
quill shivers in their hands as ink saturates

their longing. They have come to speak
about the Art of Repetition to other Chinese

who escaped communism in China only
to relive it here in Cuba. The poets look out

at the waves beyond El Malecon, the seawall
against which the waves spill their secrets.

They witness the balseros, so many Cuban rafters
waving good-bye, adios, as they become mere dots

on the horizon, like characters on the paper.
Here the egret flaps its wing at the caiman,

at the submerged manatee. The river flows
beyond the dilapidated buildings, a poetry

of crumbling stone; a mango three grows
on a third story balcony where birds

perch against this air of parting. They come
to read the letters being sent from home,read

them and weep, a fluttering of words against
the faintest of breezes, like the thinnest of papers.

Listen. They travel the island, they witness the resilience,
they call out for inner strength in the face of scarcity.

Their sweet voices rise and echo over Sierra Maestra;
the sullen, distraught faces of so many birds do not

honor them, these great men who merely come
to speak the cryptic language of absence and longing.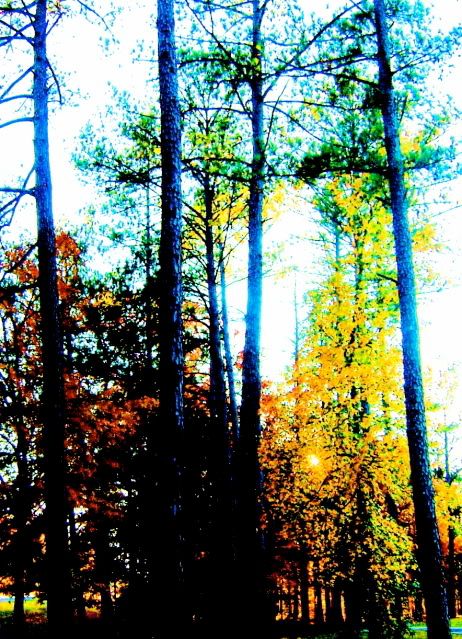 Since this morning a couple of weeks ago, we have had over six inches of rain, more rain in those couple of weeks than in the eighteen months before combined. Still, we are nearly ten feet below normal for the year.



rain at sunrise

a cold north wind blew
through the thin
dark
before dawn,
stirring up
little
spirals of dust
as i walked
across
the diner's parking
lot

then,
minutes
into my first cup
of coffee
and my morning newspaper read
(comics first - bad news can wait),
the rain started
just as light overtook
night

even now,
though rain has stopped,
the air smells of
promise

as bullfrogs,
asleep this summer long
in the dried mud
at creek's edge
will wake
tonight
and fill the dark
with their deep songs
to the moon

the wind and rain
two signs
of seasons' change
at last -

summer may not
be beat
yet
but it is surely
on the run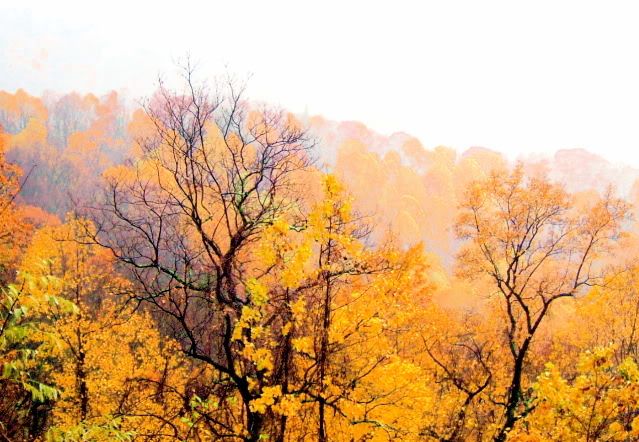 The next poems are by Paul Hannigan, from his book, Laughing, published in 1970 by Houghton Mifflin.

Hannigan was born in Cambridge, Massachusetts, in 1936. Since then he has been a gas station attendant, a stockboy in a supermarket, a college student, an electrician's helper, a bookstore clerk, a research assistant, a technical writer, and a poet. In his bio on the book's back cover he says he liked the last best.

This book is my first exposure to Paul Hannigan and he is already one of my favorites. Every poem is a surprise.



As If It

Of the women I saw that year
One girl had the beauty
Of a plain girl in love.
Her plain face was the place
Where it was.

As if it
Were a formality or a scar
She carried it down the street -
The burden of all our wisdom
Corrupting her otherwise
Wholesome life.


As

The freeman is known
By his freedom, spotted
And envied thereby
As buttercup
Is a pretty name
For that poisonous flower.


Dentist to the Slaves of Mr. J-----

One buyer in a million could
Uncoached buy teeth like these.
While you sleep at night
Imagine they guard your dreams;
One-thousand-two-hundred of
The healthiest teeth I've ever seen
Ranged around your gentle spirit
In a glittering, gnashing fence.
Beauty, Sir, is too delicate
For homes. You find it, God's
Surprise, in the cobwebby ways
Of accident and vagary. I found
It in mouth after mouth of
These wonderful folks you bought.
I found in their pink mouths
Words neither warm nor cold -
Not praise or complaint but
Teeth, just strong beautiful
And unusually white teeth.
These folk will perish as
Doubtless we all must but
I pray you preserve their
Excellent uncarious teeth
Perforce you commit their
Worthless bones to the earth.
A satchel of such teeth should
Make a family heirloom and
Fine monument to one buyer's
Unimaginable perspicacity.


Even the Bombardier Has His Sense of Wonder

Surprising anything
So heavy should wobble
In the thin air -
But they do:

Bombs wobble
Through the thin air
As the grave earth
Sucks them slowly down

From our wonderful plane.
And then we fly home
In our wonderful plane.

Rockets never wobble; on
The way up we spin-stabilize them
Just as nature attended.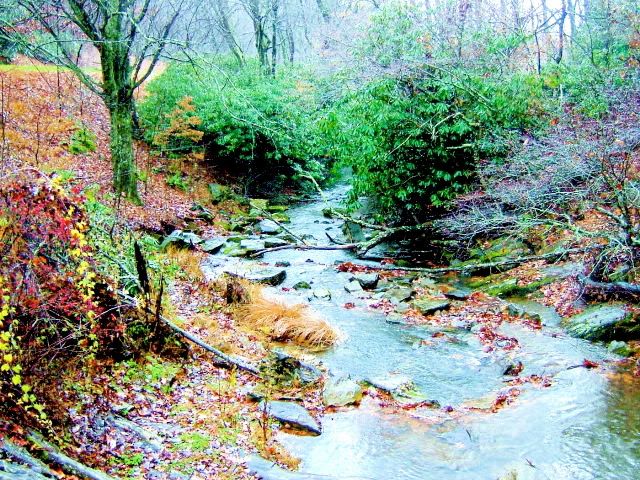 Here's a piece by our friend Dan Flore, Dan lives in Pennsylvania. He leads poetry groups for people with mental illness.



letter to Steve

we belong in the abandoned store Steve
among the weeds in the cement, hands clasped together in a prayer
that turns into a fountain of praise in heaven
they'll stare with black stallion eyes
at our rags, our no style clothes
they'll sense our empty wallets
they'll never know we sang like infernos to dead treetops
how we laid late at night in crimson moonlight
and touched the harmony of our giggles
as true as flesh

there's something in my skin Steve,
in my tired, lost face
that sees reality, the trueness of being
when it's hidden in the tap of a finger on the table,
when nerves like drumsticks
beat away our belonging

let's go to the old brick
let's go to the blues on a Louisiana porch,
a swing by the old creek
a churchyard at dawn
my blank stare senses are coming undone
like lines of rope untangling
and my stature is as firm as your eyes
maybe even close to the way the Lord sees me
in His divine collage, His pristine pictures

those balconies may be closed to poor guys like us
and what man will honor our almost vagrancy
the guards and powers of this world
will pour their hot steam over us
but never forget our luster, our red cheeks
how the wind chime eyes of God
keep us wrapped in His ahh, awe breath
and His song from mansions made of purity

oh Steve
tomorrow is a high pitched scream
a pit that can rise up and growl
so dream with me then on the bosoms of hills
we'll see the sun as a specter
and a great, fiery dance
across roaming skies
we'll explore
and bask in like children
with soaring, open red banners









Now I have two poems by James Galvin, from his book X: Poems, published by Copper Canyon Press in 2003.

Galvin was raised in Northern Colorado and has published five collections of poetry, as well as a prose book and a novel. His honors include a Lila Wallace-Reader's Digest Foundation Award, a Lannan Literary Award, and fellowships from the Guggenheim Foundation, the Ingram Merrill Foundation and the National Endowment for the Arts. He lives in Wyoming and is a member of the faculty of the University of Iowa Writer's Workshop.



Winter Solstice Full Moon at Perigee

Being in love isn't about being happy.
Here's a good idea: let's live some more.

After bad things happen we always live
A little more. Good timing, bad timing,

The people against me were probably right:
You can't step in front of the same bus twice.

From here on out, honesty's its own
Intelligence, which may or may not involve

Philosophy. Try to understand
The world, and leave the mind to darkness where

It thrives. Werner Herzog, for example, says
The mind is a room, better dimly lit

For livable ambiance, some lively music
For habitability - than floodlit, mute

For self-knowledge - a bogus notion, anyway,
According to the quarterback from Cedar

Rapids, Iowa, Jesus is a
Football fan, without whose intervention

The Rams could not have won the Super Bowl.
Aren't you ashamed at refusing love

Like an hors d'oeuvre (outside the work - which was?).
Love's not love until it's lost, and then

You write your corybantic poem about it.
That's what you think. What I think - what do I think?

I think the house we lived in wept itself
All the way down. I think forgiveness mirrors

Facetious animals ar play: horseplay.
Horse sense, more what we aspire to -

Remains the province of the horses, no?


January Thaw

Winter snowpack is not your jazz.
You can't riff it over and you can't take it back
Once it's our of the horn.
Bright as tears but much more boring,
Your constants without variants
Mewl from the eaves.
That's why the fish is full of sea.
Just out of curiosity,
How many times did you kiss me
Without meaning it?
Don't be shy, it's out of the horn.
Turn your back on the past
And you're gone.









I saw this girl at Borders the other day, walking in, smiling so hard I though her cheeks might break. I wasn't convinced.



girl, smiling

it seems
someone must have told her
as a child
that she should always smile

that people love to see a smile
on a pretty girl's face

that a smile makes friends
and will make her more popular

that smiling adds to her beauty

that she has lovely white teeth
and she should show them

but it also seems
no one told her
about her
eyes
and how they must smile
too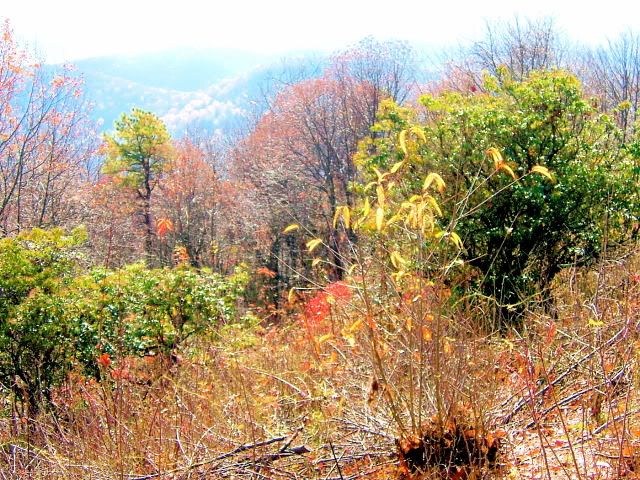 The next poem is from Room for Me and a Mountain Lion, Poetry of Open Space and anthology of poems selected by Nancy Larrick. My copy is a little Banham Book paperback published in 1975. I picked the book at a used, used book store, the kind of place where secondhand book stores get rid of the stock they can't sell. A terrific little book, anyway, bought at the grand price of $1.00.

The poem I selected for this week is by Galway Kinnell. Kinnell, a very interesting and socially active poet, was born in Providence, Rhode Island, in 1927. In 1948, he graduated from Princeton University, where he was classmates with W. S. Merwin. However, while Merwin studied with the critic R. P. Blackmur and John Berryman, Kinnell felt what he called in one interview "a certain scorn that there could be a course in writing poetry." He later received his Master's degree from the University of Rochester.

After serving in the United States Navy, he spent several years of his life traveling, including extensive tours of Europe and the Middle East, especially Iran and France. His first book of poems, What a Kingdom It Was, was published in 1960, followed by Flower Herding on Mount Monadnock in 1964.

Upon his return to the United States, Kinnell joined CORE (Congress of Racial Equality) as a field worker and spent much of the 1960s involved in the Civil Rights Movement. His many experiences with social activism during this time, including an arrest while participating in a workplace integration in Louisiana, found their way into his collection Body Rags in 1968, and especially The Book of Nightmares in 1971, a book-length poem concerned with the Vietnam War.

Kinnell published volumes of poetry since, including Strong Is Your Hold in 2006, A New Selected Poems in 2000, and in 1966, a finalist for the National Book Award Imperfect Thirst, When One Has Lived a Long Time Alone in 1990, and Selected Poems in 1980, for which he received both the Pulitzer Prize and the National Book Award.

He has also published numerous translations of both poetry and prose, a novel in 1980 and a children's book in 1982.

Kinnell's honors include a MacArthur Fellowship, a Rockefeller Grant, the 1974 Shelley Prize of the Poetry Society of America, and the 1975 Medal of Merit from National Institute of Arts and Letters. He has served as poet-in-residence at numerous colleges and universities, including the University of California at Irvine, Columbia University, Sarah Lawrence, and Brandeis, and divides his time between Vermont and New York City, where he was the Erich Maria Remarque Professor of Creative Writing at New York University.

He served as a Chancellor of the Academy of American Poets from 2001 to 2007.

I think this is one of the most interesting and moving poems I've read in a long, long time.



The Bear

1

In late winter
I sometimes glimpse bits of steam
coming up from
some fault in the old snow
and bend close and see it is lung-colored
and put down my nose
and know
the chilly, enduring odor of bear.

2

I take a wolf's rib and whittle
it sharp at both ends
and coil it up
and freeze it in blubber and place it out
on the fairway of the bears.

And when it is vanished
I move out on the bear tracks,
roaming in circles
until I come to the first, tentative, dark
splash on the earth.

And I set out
running, following the splashes
of blood, wandering over the world.
At the cut, gashed resting places
I stop and rest,
at the crawl-marks
where he lay out on his belly
to overpass some stretch of bauchy ice
I lie out
dragging myself forward with bear-knives in my fists.

3

On the third day I begin to starve,
at nightfall I bend down as I knew I would
at a turd sopped in blood,
and hesitate, and pick it up,
and thrust it in my mouth , and gnash it down,
and rise
and go on running.

4

On the seventh day
living by now on bear blood alone,
I can see his upturned carcass far out ahead, a
scraggled, steamy hulk,
the heavy fur ruffling in the wind.

I come up to him
and stare at the narrow-spaced, petty eyes,
the dismayed
face laid back on the shoulder, the nostrils
flared, catching
perhaps the first taint of me as he
died

I hack a ravine in his thigh, and eat and drink,
and tear him down his whole length
and open him and climb in
and close him up after me, against the wind,
and sleep.

5

And dream
of lumbering flatfooted
over the tundra,
stabbed twice from within,
splattering a trail behind me,
splattering it out no matter which way I lurch,
no matter which parabola of bear-transcendence,
which dance of solitude I attempt,
which gravity-clutched leap,
which trudge, which groan.

6

Until one day I totter and fall -
fall on this
stomach that has tried so hard to keep up,
to digest the blood as it leaked in,
to break up
and digest the bone itself: and now the breeze
blows over me, blows off
the hideous belches of ill-digested bear blood
and rotted stomach
and the ordinary, wretched odor of bear,
blows across
my sore, lolled tongue a song
or screech, until I think I must rise up
and dance. And I lie still.

7

I awaken I think, Marshlights
reappear, geese
come trailing again up the flyway.
In her ravine under the old snow the dam-bear
lies, licking
lumps of smeared fur
and drizzly eyes into shapes
with her tongue. and one
hairy-soled trudge stuck out before me,
the next groaned out,
the next,
the next,
the rest of my days I spend
wandering, wondering
what, anyway,
was that sticky infusion, that rank flavor of blood, that
poetry, by which I lived?









This, I think, might be a good place for some humor from our friend Norman Anderson.

Norm works as a Direct Support Professional in a group home, taking care
of six mentally challenged men. He says he's written two screenplays and a book, using a lot of material from his work experience.



Rx PARODY

FADE IN:

We see a young couple sitting on a bench at Carmel Beach in California. The sun is setting, the waves are crashing. A dog is running in the water to fetch a stick thrown by its owner. The married couple seem to be happy until the man places his head in his hands.

WIFE
What is wrong dear?

HUSBAND
I have too many memories honey.

WIFE
Is that so bad?

HUSBAND
Yes, I remember way too much.

WIFE
Like what?

HUSBAND
Like the time I wet my pants in kindergarten
and all the kids laughed at me.

WIFE
Oh, I see, hey that's nothing. I got stood up
by Bigsley Wratchlevy at my Junior Prom.

Tom Bosley walks up behind the young couple.

TOM
Many people suffer everyday from too
many memories. Too many bad memories.
Well, I'm here to tell you about a new pill
developed by the folks at Bromtec. (Ed
holds up an aspirin sized bottle)
The new memory eraser is called Blankox.

Ed hands the bottle to the wife. She has a surprised look on her face then she hands the bottle to her husband. He reads the label and opens up the bottle. The camera pans in on one of the pills.

TOM
All you need is one tab a day and
before you know it all your bad
memories simply disappear.

HUSBAND
(turning around to face Ed)
Wow, how does it work?

TOM
Trust me, you don't want to know
however the great people at Bromtec
as so sure it will work they offer you
a money back guarantee.

WIFE
But is it safe?

TOM
Would they offer me the job as their
spokesman if it wasn't safe? I mean come on
sister I was Mr. Cunningham on the TV show,
"Happy Days."

HUSBAND
I loved that show. I think we'll try it!

TOM
Millions of Americans are trying this little
yellow pill. Go ahead and call the number
on your screen now and get two bottles
for the price of one.

FADE OUT

DIRECTOR (OS)
Okay cut that's a wrap. Good job.
Did we get the fax on the side effects?

A young intern runs a sheet over to an announcer who begins to read
as the happy couple continue to watch the sunset.

ANNOUNCER (VO)
Temporary side effects from Blankox may include:

Double lazy eye

Big toe paralysis

Simultaneous hick-ups and charlie horses

knee jerk reactions and jerking knees

Blankox may cause you to recite Jack Handey quotes
in Spanish

Paranoia effects may include:

The feeling you are trapped in an old
Air Supply album and you can't get out of
the way of the needle

Squeaky Fromme is under your bed

You are trapped in a pin cushion
Blankox may make you become obsessed
with porcupines

or make you want to start a Curling Fantasy League

Speaking Dr. Seuss in tongues

Blankox may give you the winds something fierce

Taking Blankox while driving heavy machinery is
preferred

Double the dosage for kids twelve and under
tests have shown 95% of all people
polled do not want to remember their parents

May increase your IQ
or may decrease your IQ it depends on your
IQ

Blankox may blank out all memories of driving
heavy machinery

ORDER NOW!

Also available in "Born under a bad sign"
extra strength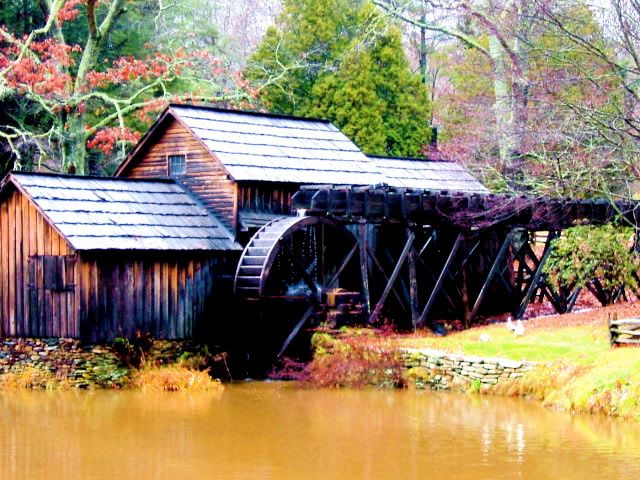 Next, I have several short pieces from a small book I bought at the used-book store last week. The book, Dances for Flute and Thunder - Praises, Prayers, and Insults is a collection of pieces from ancient Greek, all translated by Brooks Haxton.

The book was published by Penguin Books in 1999.



The first poem is from the 2nd century B.C. and was written by Meleagros, a Greek comic poet. Only a few fragments of his work remain.


Idea of Beauty

Shy, he stepped off into the cornfield, I could see
his back muscles under the damp shirt quiver and go slack.
Turning again to face the shade, he smiled at me, not
squinted, smiled, and finished tugging shut his fly.
Now, when the cornstalks in the night wind slide
like fire, I see him. He steps closer in my dream.
I don't know, where he sleeps, if sleep refreshes him,
but here it works me like hot metal over a flame.


The next poem is by 3rd century B.C. Theokritos.


From the Seventh Idyll, Firstlings

On a pallet freshly made of crushed reed stalks,
we lay together under the tall sweet flag, and drank

Overhead, there was a flurry in the poplar leaves,
nearby, the water shushing from a scared cave,
and in the deep shade prattle of crickets,
and the peeper on a wild raspberry cane,
with horned larks in the briars whistling,
and a goldfinch fluting her four notes
repeatedly over the low coo of a dove.
On either side wild pears and apples
thudded, and the saplings of the wild plum
bent toward us with overload of fruit.

We broke the sealing resin on another wine jar
and poured wine, mellow as the supplicant girl
brought the Goddess of the Threshing Floor.
For her, at winnowing, I thrust my shovel
into the heap of corn to make a thrilling hiss,
while she sat almost laughing with a little sheaf
of poppies in one hand and in the other wheat.


And, last, this undated piece from Anakreonteia, an anonymous collection of Greek poems about love, wine, beautiful boys, Aphrodite, Cupids, Graces, Dionysus and spring from the 1st century B.C. to the 5th-6th centuries A.D., which was compiled under the name of the Greek poet Anacreon a 5th century Greek lyric poet, notable for his drinking songs and hymns. The collection contains some 60 poems, including some Byzantine poems. They come from different eras, but depend on the style and theme to Anacreon.


Rainy Season

Black earth drinks.
Trees drink from it.
The sea drinks rivers
and the sun the sea.
I saw an old moon
drink the sun. Still
my friends say, Fight
your thirst. And I do
what I can: I drink.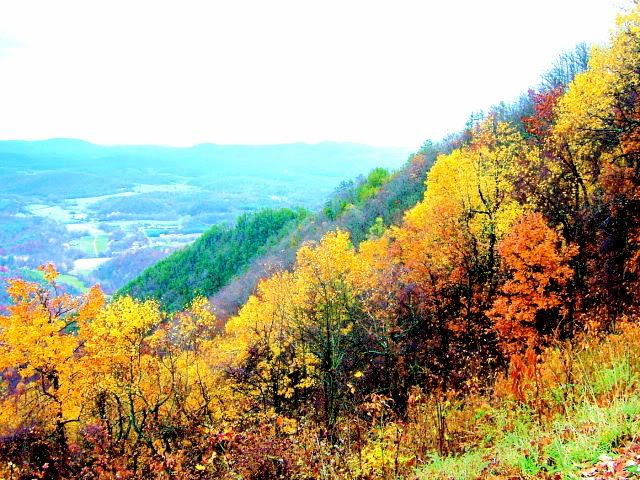 Though it shouldn't have been that hard to figure out, when I started smoking no one knew it'd kill you which gives me some minimal excuse for my initial stupidity.

I saw a young girl standing outside a store yesterday, smoking. It left me wondering how any young person, having grown up seeing almost daily evidence of the deadly effects of cigarettes, could be so dumb, or, perhaps, so convinced of their immortality, as to be sucking on the noxious weed.

It made me think of this.



the chase

i used to smoke
cigarettes -
two packs a day
for forty years

first thing in the
morning
last thing at night
before dinner
after dinner
before sex
after sex
from waking up
to going to bed
Winston tasted
good
like a cigarette
should

i smoked while
drinking
beer and whiskey
i smoked while
drinking
soda pop and ice
tea
and coffee

i smoked while drinking
water

i smoked in-between
breathing,
usually more smoking
than breathing

then one day,
after throwing up
like i did every morning
to clear the phlegm
and crap from my
throat
so i could breath,
i realized,
it's not like a cold
or the flu -

smokers like i used to be
don't just catch
cancer

they chase it









The next poem is by Mary Jo Salter from her book, Henry Purcell in Japan, published by Knopf in 1985.

Salter was born in Grand Rapids, Michigan in 1954 and was raised in Detroit and Baltimore. She received her B.A. from Harvard University in 1976 and her M.A. from Cambridge University in 1978. She is a coeditor of The Norton Anthology of Poetry and a professor in the Writing Seminars program at Johns Hopkins University. She has been an editor at the Atlantic Monthly and at The New Republic and from 1984 to 2007, taught at Mount Holyoke College. From 1995 to 2007, she was a vice president of the Poetry Society of America.



Expectancy

(Japan Baptist Hospital, Kyoto)

One by one, we shuffle in
and take a quiet seat beneath
admonitory posters. Here's
Mrs. Shimoda, who, to judge from
her pink, quilted jumper appliqued
with rabbits, and a fuzzy, enormous purse
emblazoned with cartoon characters,

appears to be in some confusion
as to whether she's going to have a baby
or (a greater miracle) become one;
and here's sorrowful Mrs. Fukumoto,
who hasn't looked well in weeks. Of course
I'm guessing - I'm a newcomer here,
as as the nurse calls out each name

just a touch louder than necessary
in a kindly, patronizing singsong,
I flinch. Thermometer under tongue,
blood pressure measured, I can clearly see
a needle creeping on the hateful scale
where serene Mrs. Oh, five months along,
checks in at less than I at two.

Yet don't I, in fact, want to feel the weight
of waiting once again? the way
(years ago) each birthday took years to arrive...
Oh to be sixteen at last, to drive,
to come home past eleven! To loosen
the hold of parents who'd grown to fear
time as a thing they only got less of,

while you knew, yourself, it was stored within.
Too early, I know, I begin to imagine
how the baby turns in its own waiting room,
as restlessly as I now turn
a health-book page in a half-learned language:
Let's guard against (illegible);
be sure to (illegible) every day!

But here's the man who can read it all:
the doctor - handsome, young, a bit proud,
as if the father of all our children -
billows in on a white, open-coated sail
and, bowing to us with nautical
briskness, takes the time to wish
the mates a benevolent good morning.

We murmur in kind; then, in a hush,
some dozen heads in unison
swivel to follow hs form until
it vanishes behind a door.
Daily, I think, women just like us
are found normal there. Who shall be the first?
It's Mrs. Hino - although the nurse

has to call her twice, across the length
of eight abstracted months. She rises
slowly, resting, in a universal
gesture I've only begun to read,
one hand on the swell below her breasts
as though what's borne within
were here, and could be taken in her arms.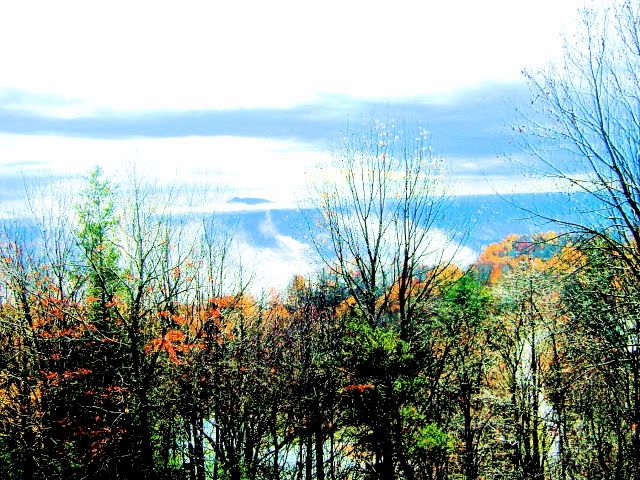 Now here's a piece of my San Antonio poetry friend Margaret Barrett Mayberry. She writes of a coffee house we both frequent. I don't make the Monday night poetry group anymore (busy busy busy), but the place (La Taza) is frequently my Sunday afternoon writing refuge. It is also one of the places in San Antonio where my book is available for sale and, even, occasionally sold.



The Coffee House

Small and cozy like the kitchen of my house,
I sit as always in the same leather seat,
People carry glass cups of tea or coffee,
But more come to mix than to drink or to eat.

Tea, coffee and cookies crowd behind the counter,
Modern named lattes written high on a slate,
A book covered table and four soft red chairs,
Reserved for the poetry group, Mondays at eight.

A couple from the sixties talking too loudly,
She tall and bare-faced with gray untamed hair,
He in boots and big hat, more for stage than ranch,
They want you to notice; that's why they're there.

A jigsaw puzzle half finished by the window,
Someone adds a few pieces and then moves away,
The owner-waitress joins patrons in a board game,
The jigsaw puzzle waits for another day.

A heavy-set child passes eating a donut,
A sudden steamy hiss from the coffee machine,
Drowning out voices of poets reading,
Drowning voices from the television screen.

Long, long ago I frequented such places,
And enjoy a revival of that gone before,
New and eager young faces fifty years later,
I forget my years and am young once more.









We're coming close to the end for this week and, considering the only thing following this is my own poor stab at humor, it might be an excellent time for the whimsy of Shel Silverstein, from his book A Light in the Attic



It's All the Same to the Clam

You may leave the clam on the ocean's floor,
It's all the same to the clam.
For a hundred thousand years or more,
It's all the same to the clam.
You may bury him deep in mud and muck
Or carry him 'round to bring you luck,
Or use him for a hockey puck,
It's all the same to the clam.

You may call him Jim or Frank or Nell,
It's all the same to the clam.
Or make an ashtray from his shell,
It's all the same to the clam.
You may take him riding on the train
Or leave him sitting in the rain.
You'll never hear the clam complain,
It's all the same to the clam.

Yes, the wold may stop or the world may spin,
It's all the same to the clam.
And the sky may come a-fallinl' in,
It's all the same to the clam.
And man may sing his endless songs
Of wronging rights and righting wrongs.
The clam just sets - and gets along,
It's all the same to the clam.


Monsters I've Met

I met a ghost, but he didn't want my head,
He only wanted to know the way to Denver.
I met a devil, but he didn't want my soul,
He only wanted to borrow my bike awhile.
I met a vampire, but he didn't want my blood
He only wanted two nickels for a dime.
I keep meeting all the right people -
At all the wrong times.


Put Something In

Draw a crazy picture,
Write a nutty poem,
Sing a mumble-grumble song,
Whistle through our comb.
Do a loony-goony dance
'Cross the kitchen floor,
Put something silly in the world
That ain't been there before.









Here's a long overdue defense of my day in the life.



nothing doing

i do nothing every day
and i hate it
when i get interrupted
'cause
doing nothing
is what i do
and
like everything i do
i strive to be the best
at it
or at least
a suitable substitute
for the best
or at least on the top ten list
of nothing doing
bests
or at least know
where i can find the top ten list
on the internet

and how can i be the best
when i'm constantly
interrupted
by things like
doctors
and bloodpeople -
like yesterday,
bloodwork
day
a periodic interruption
involving
waiting areas
needles
and my precious bodily
fluids flowing
red into a vial
so that my doctor
next week
can look at a computer printout
and say tsk tsk
and prescribe another
pill...

now that's what i'm talking about,
a whole day
of doing something
that amoiunts to the nothing
i could have done more comfortably
on my own
and nothing to show for it,

and then there's people like you
interrupting
me,
like
right now
expecting some kind of poem
thing
to flow right here
right now
like precious bodily fluid
flowing
in black and white
print
except
no one wants black and white
anymore,
nuance,
that's what they want
and i used up my last little
bottle of nuance
in 1957
so why don't you
just leave me
alone,
just
quit interrupting me -

i've got a whole day
of nothing
to get done before
6:30 when i have to fix
dinner
and that's nothing
to sneeze
at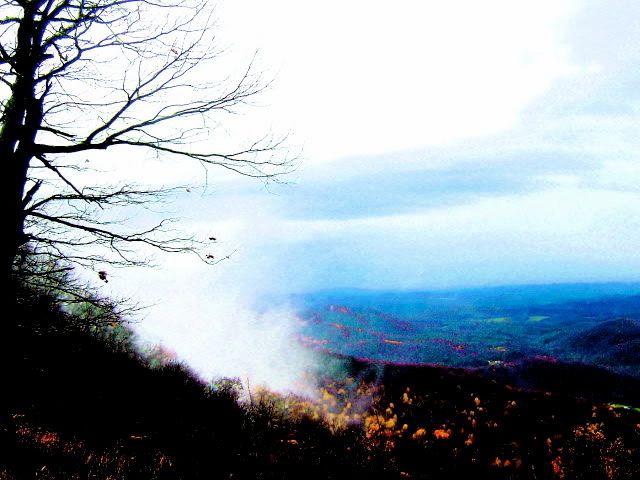 Time to move on.

All the material presented in this blog remains the property of those who created it. I am owner and producer of this blog and all material presented in the blog which was created solely by me is available to whoever might want it. Remember we all like to get credit for our work, including me...allen itz.